Strategy games are fun but sometimes it can feel refreshing to play a game that is slower, more casual, and requires a bit of mind-stretching and perceptivity instead of fast reflexes or grinding for hours to find the perfect gear for your adventurers.
Here we'll talk about some of the best points and click adventure games you can play right now.
Leisure Suit Larry: Reloaded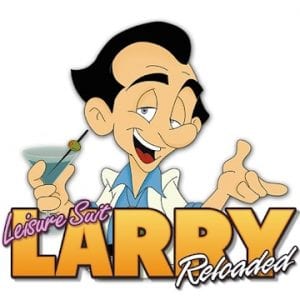 Leisure Suit Larry may be the product of a bygone age but its 2013 remake for mobile devices isn't as shallow as its subject matter suggests.
Larry fans (if they still exist) will be treated to some decent puzzles, the occasional gag that doesn't tank and die in all kinds of entertaining ways.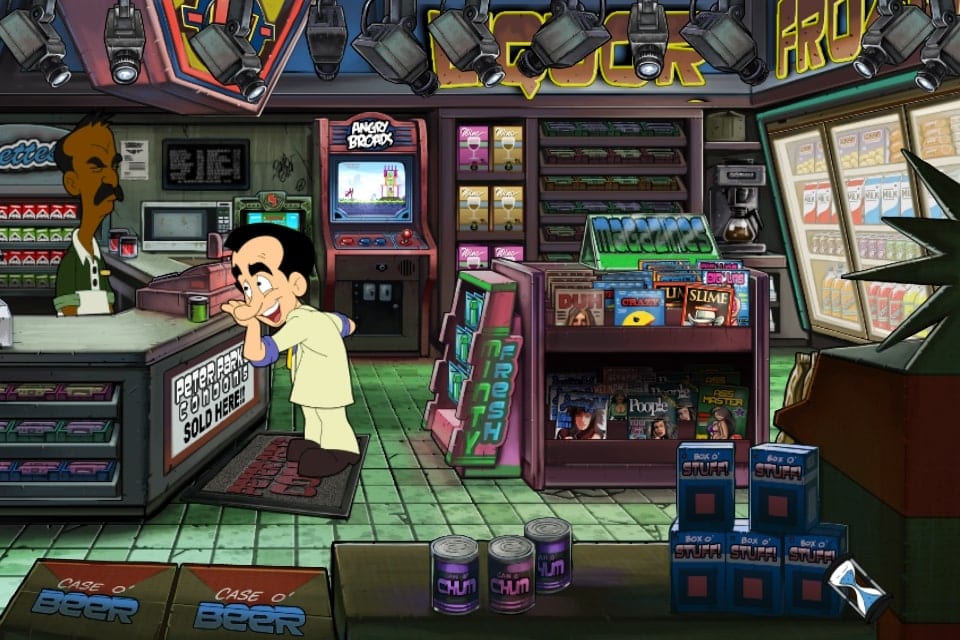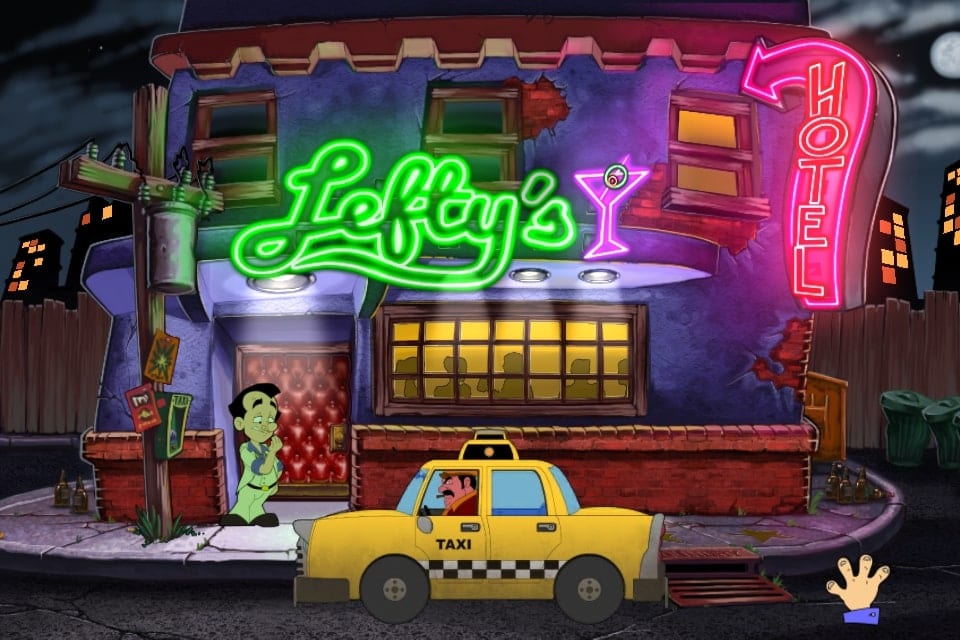 While the game's core themes may not have aged well, Reloaded improves on the original in every possible way.


You may also like: 11 Best apps to explore space on Android & iOS
Gabriel Knight Sins of Fathers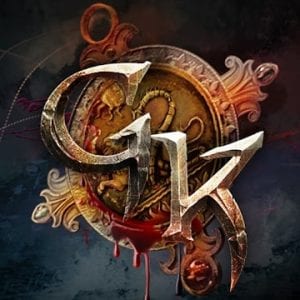 Like Larry Laffer, Roger Wilco, and King Graham, Gabriel Knight is a graduate of the Sierra Online school of point-and-click adventures.
His critically-acclaimed first outing, The Sins of the Fathers, received the special edition treatment to mark its 20th anniversary in 2013 and this revamped version found its way to iOS and Android devices.
Players will be thrust into a compelling voodoo murder-mystery set in the heart of New Orleans.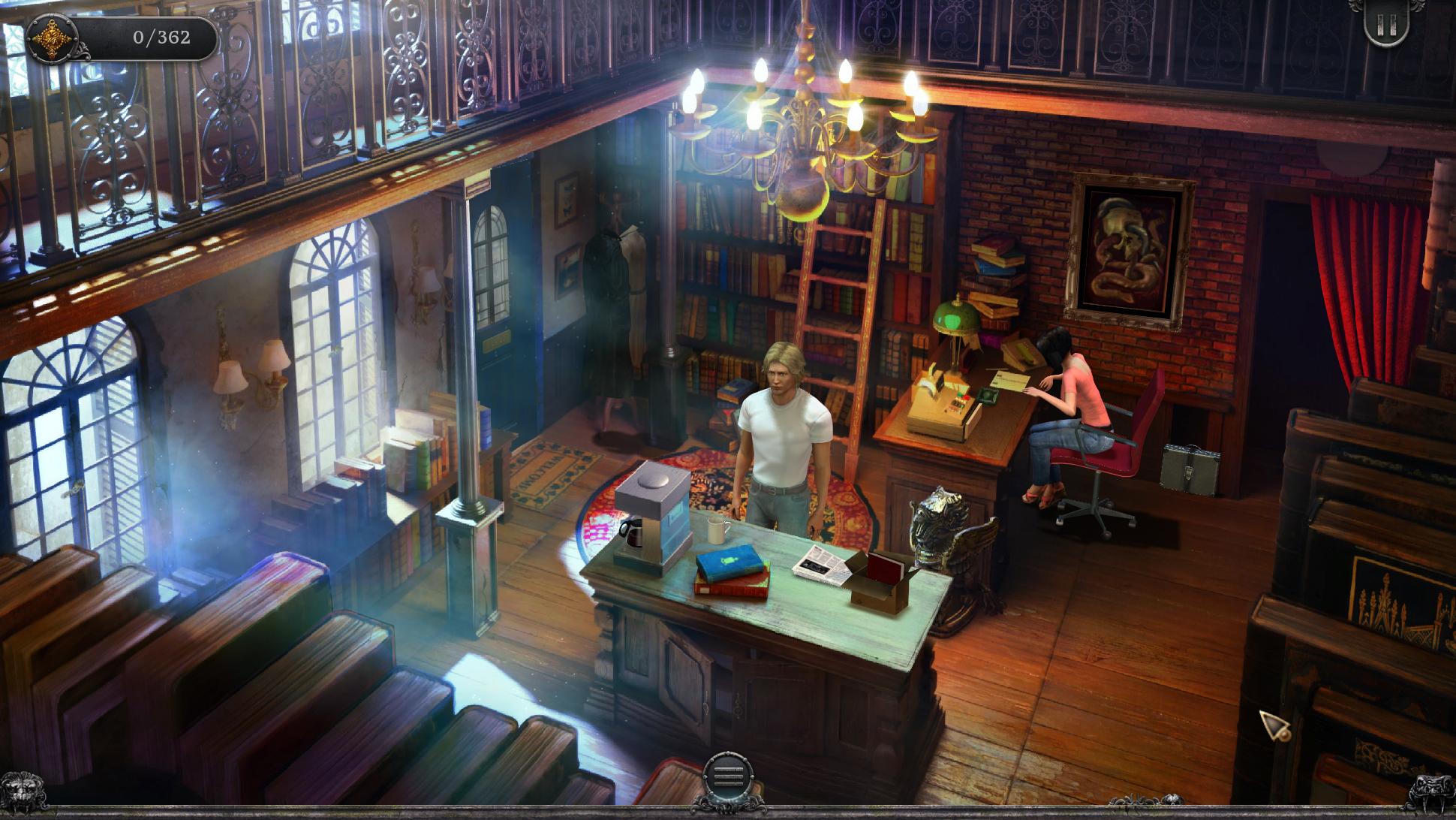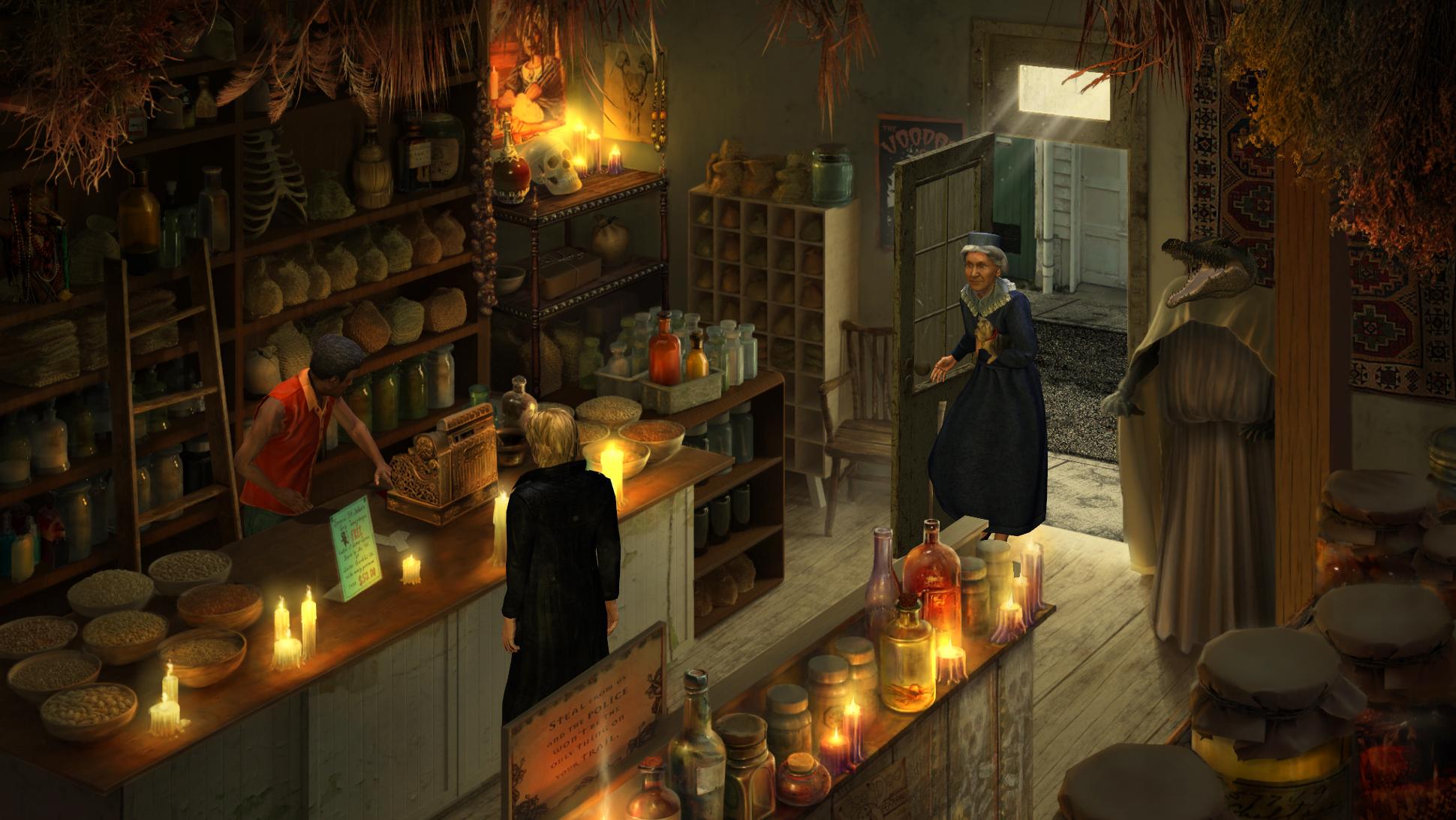 The characters are as layered as some of the game's most challenging puzzles and the enhanced visuals, created from the ground up, are merely the icing on this re-baked cake.


The Walking Dead: Season One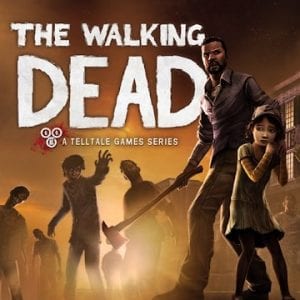 In some ways, Telltale's adventure games are a far cry from the point-and-click classics that were once the lifeblood of Sierra and LucasArts.
Its episodic Walking Dead series, for instance, emphasizes Quicktime action over item-based puzzles, though it shares DNA with the genre greats.
Telltale's The Walking Dead featured on several 'game of the year' lists when the first season debuted in 2012, and with good reason.
These games are some of the most emotive you'll ever play. They're packed with characterization and the storytelling is masterful.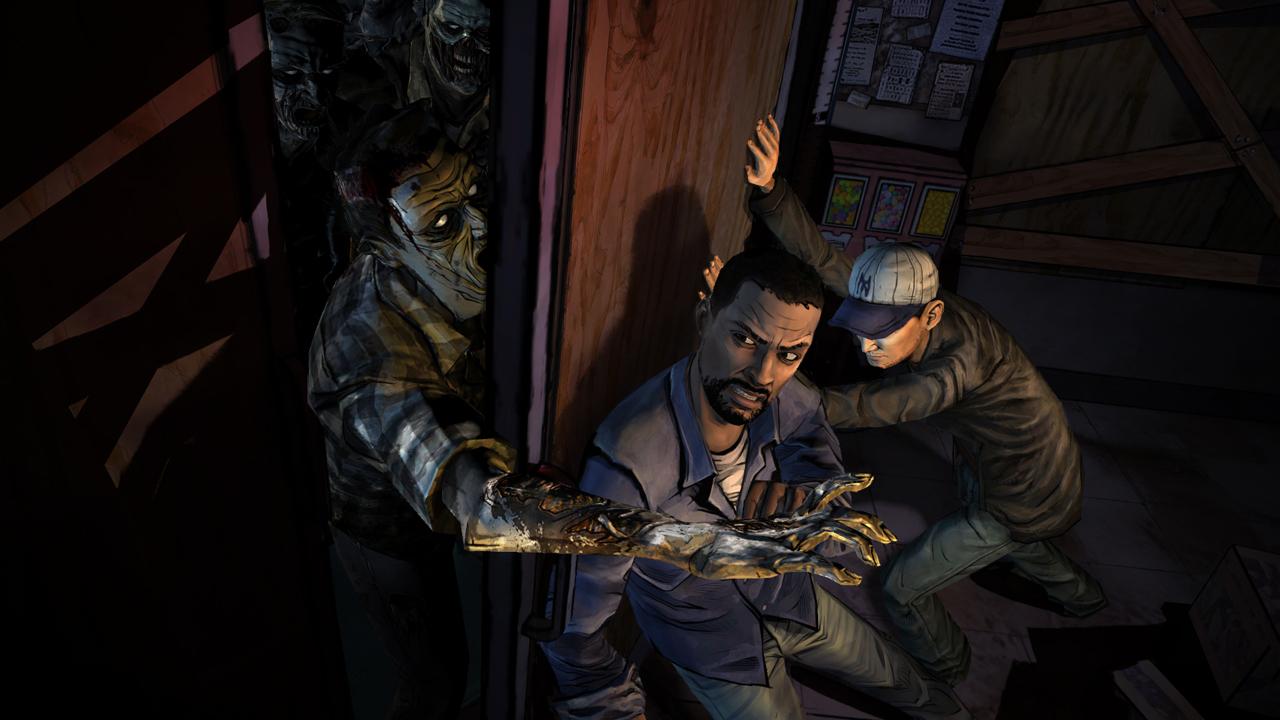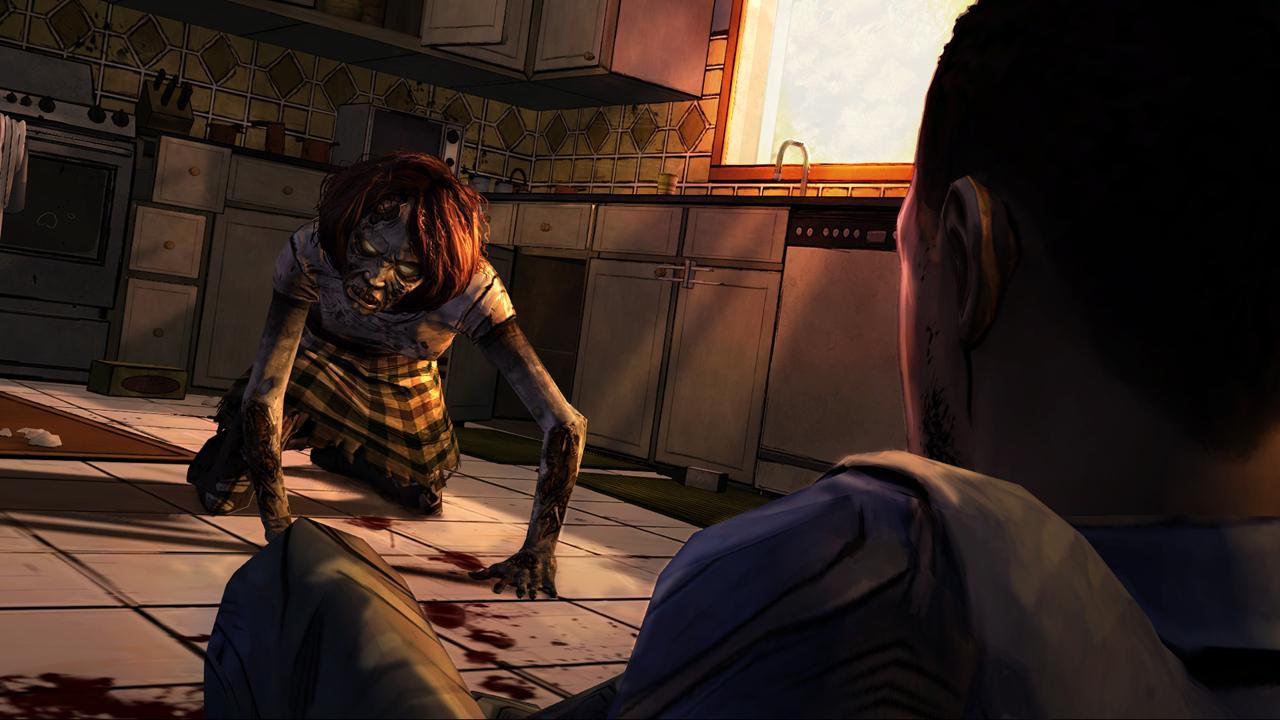 Fans of the comics will appreciate its dedication to recapturing the original art style, but this is a tale all gamers should experience at least once.


The Silent Age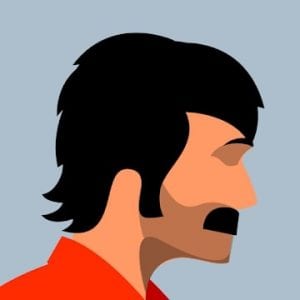 The Silent Age involves time travel and is set in the early '70s.
The protagonist, Joe, who works as a janitor at an agency, stumbles upon a time-travel device. Now it's up to him to save this world.
The time-travel device teleports him to the early '70s, where he encounters several obstacles and dangers. Luckily, you can help him solve the mystery.
You will need to help Joe on his city adventure as he avoids the police to find his way from one area to another while hot on a trail of mysterious clues.
You will need to solve logical puzzles to help him reach his goal. The episodic adventure game is on the shorter side and leaves plenty of questions behind, so it definitely leaves players wanting more.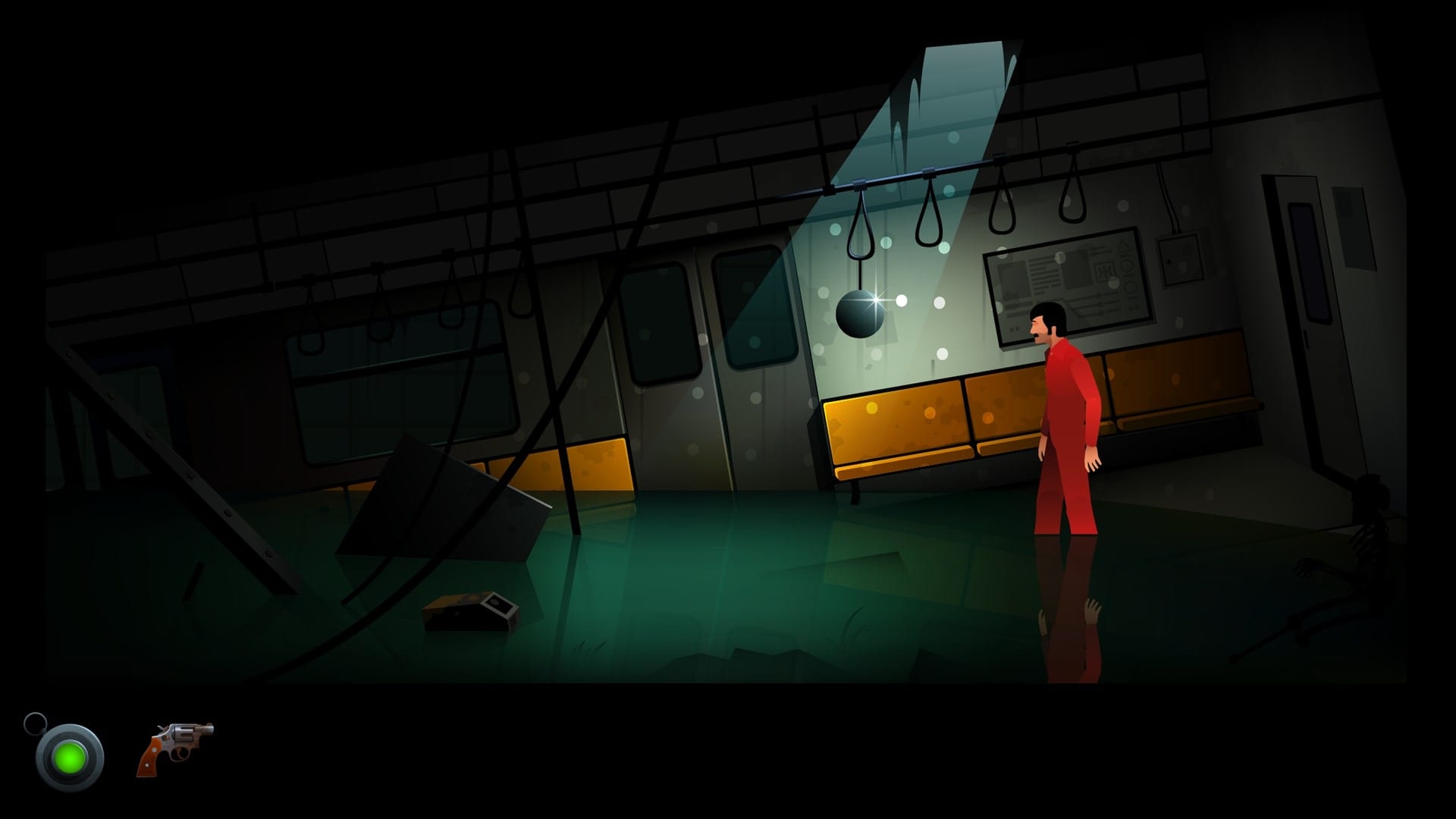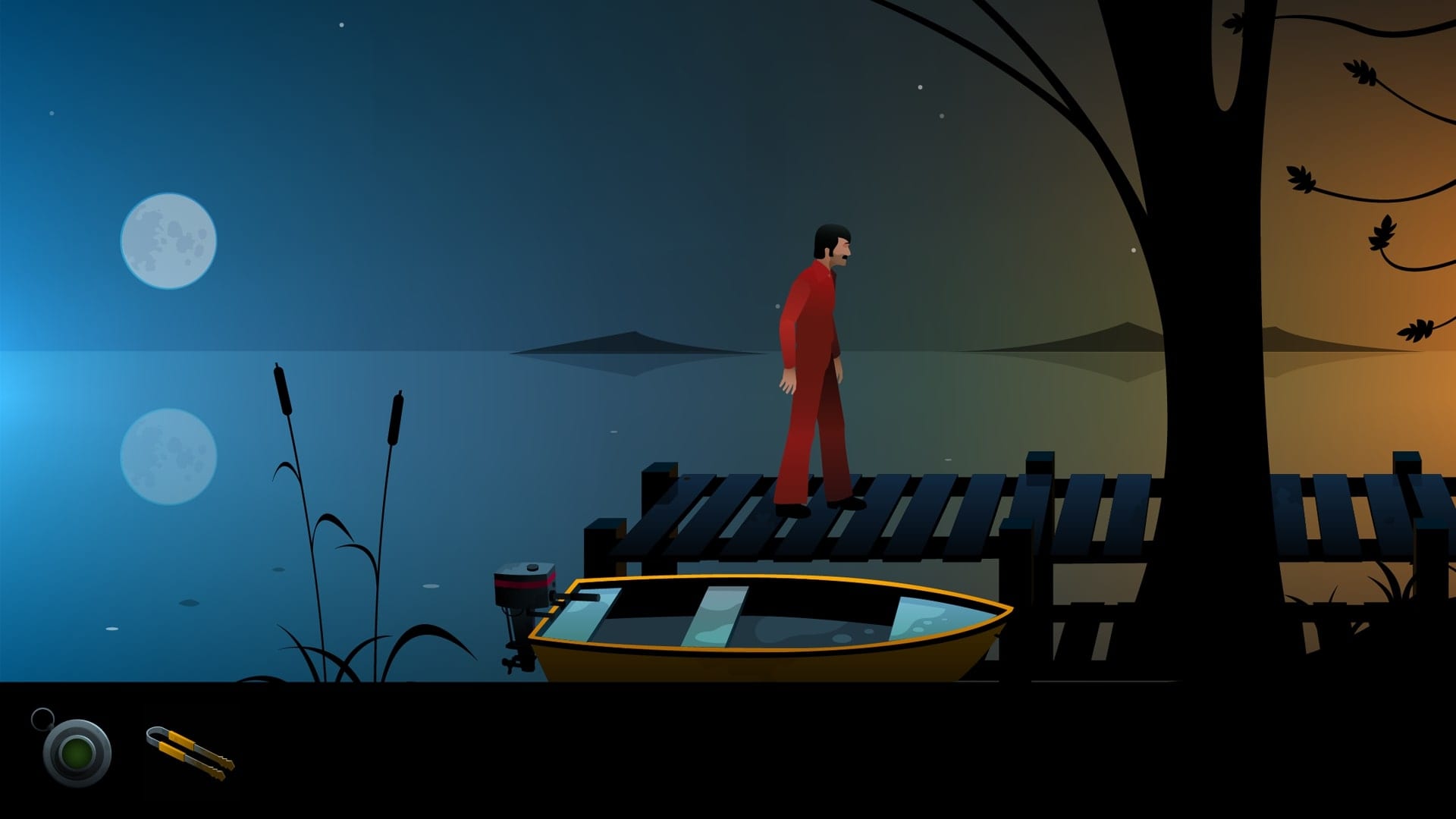 However, this short adventure game offers some brilliant puzzles and has a marvelous setting. If you love sci-fi themed adventure games, then you must download this game.


Yesterday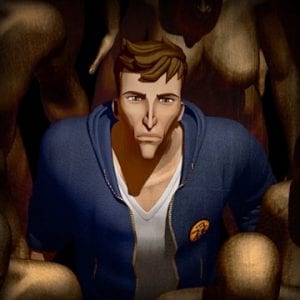 Yesterday is an excellent murder mystery title. The game's mature storyline presents a darker side of New York City.
A series of murders rock the city, and it's up to you to hunt for the killer.
You play the roles of three characters, including a mysterious amnesic patient who gets unnecessarily dragged into this mess.
The game follows traditional point-and-click mechanics, with a hint system that assists you in getting out of frustrating situations—something which adventure games are famous for.
Many scenes test your logic and may require you to combine items in your inventory to beat tricky levels.
The dialogues tend to get boring at times, but they play an important role in solving the mystery, as they shed some light on the backgrounds of potential suspects.
The graphics are top-notch and quite polished. Like a classic PC adventure game, Yesterday focuses on attention to detail and feels like a slick graphic adventure novel.
The mature themes, violence, and strong language may not be suitable for kids.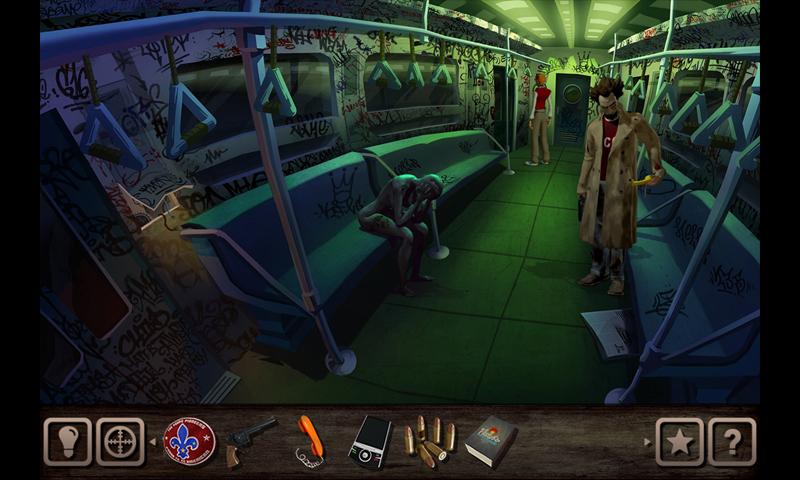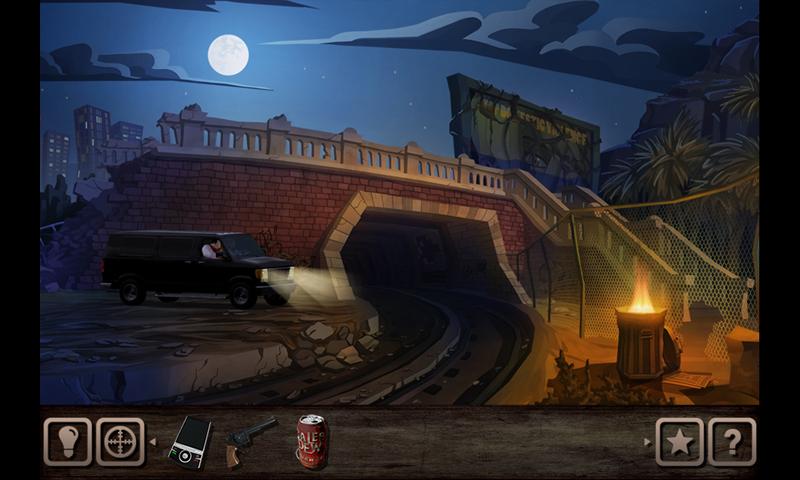 It's an adults-only game and a rare one for a mobile platform. If you like murder mystery games, then you mustn't miss this title.


The Lost City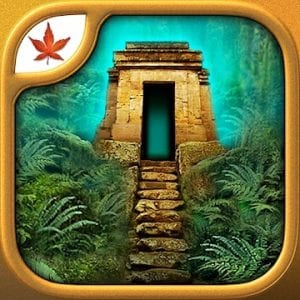 Inspired by Myst, The Lost City sports gorgeous visuals that look amazing. The game's stunning scenes have a story to tell.
One really can't take their eyes off of such brilliant artwork.
Don't just waste your time gazing at those spectacular scenes, though—you have puzzles to solve. Each scene provides fun mind-benders.
The Lost City is an exploration-based point-and-tap adventure game that lets you explore a gorgeous tropical island full of secrets and mysteries.
You will need to solve puzzles scene-by-scene, collecting items, and using them to solve logical problems.
Gameplay sticks to traditional adventure mechanics, but it's the atmosphere and enchanting visuals that provide the surreal experience that makes this game so unique.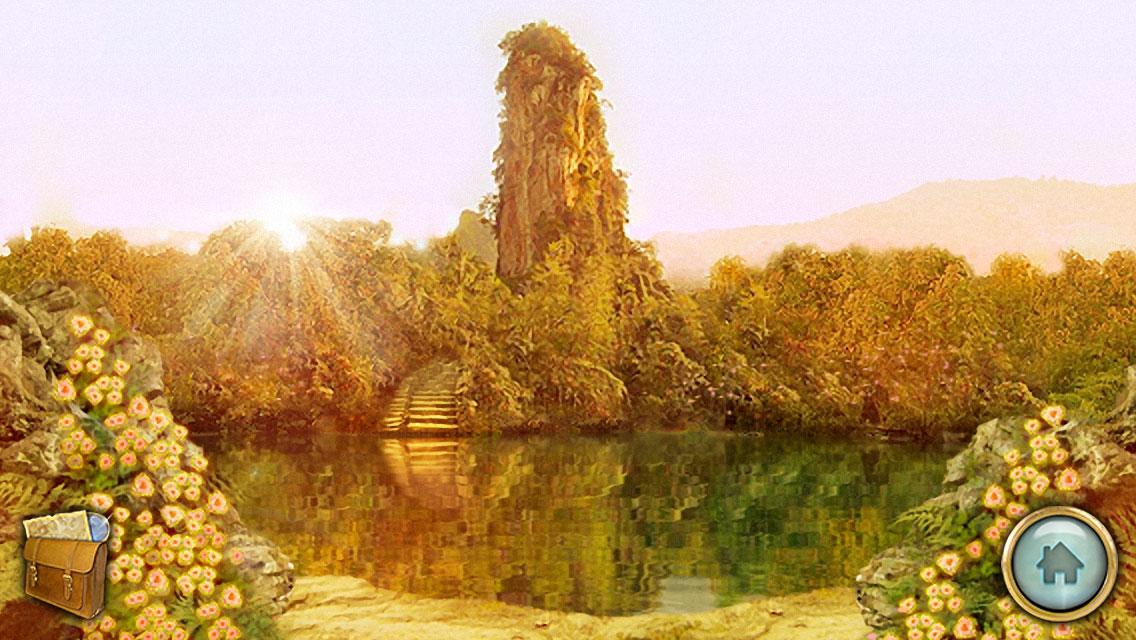 The Lost City may not have a captivating story, but it does offer amazing graphics that will leave you in splits. Gameplay will make you feel a bit nostalgic if you have played Myst before. Even if you are not a fan of this genre, you will fall in love with this game's arresting visuals.

Broken Sword: Director's Cut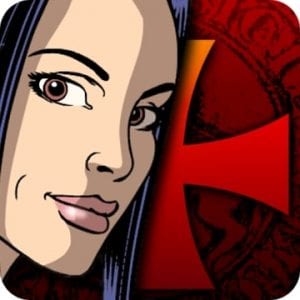 The Broken Sword series made a name for itself in the '90s with its blend of real history and dramatic storytelling.
George Stobbart's debut outing is an adventure-gaming milestone, lauded for its plot, graphics, orchestra score, and puzzles.
None of those things had lost their shine when the director's cut came along in 2009, and the extended scenes and new artwork from Watchman illustrator Dave Gibbons only enriched the experience.
The Director's Cut version for Android has improved graphics and plenty of extra features, including a special mode where you can play Nicole's character.
The game has plenty of puzzles, and some of them are quite tricky, forcing players to think out of the box. Several puzzle solutions are totally crazy and amusing.
The Android version of Broken Sword: Director's Cut makes good use of the touch screen, making point-and-tap gameplay easier and more rewarding.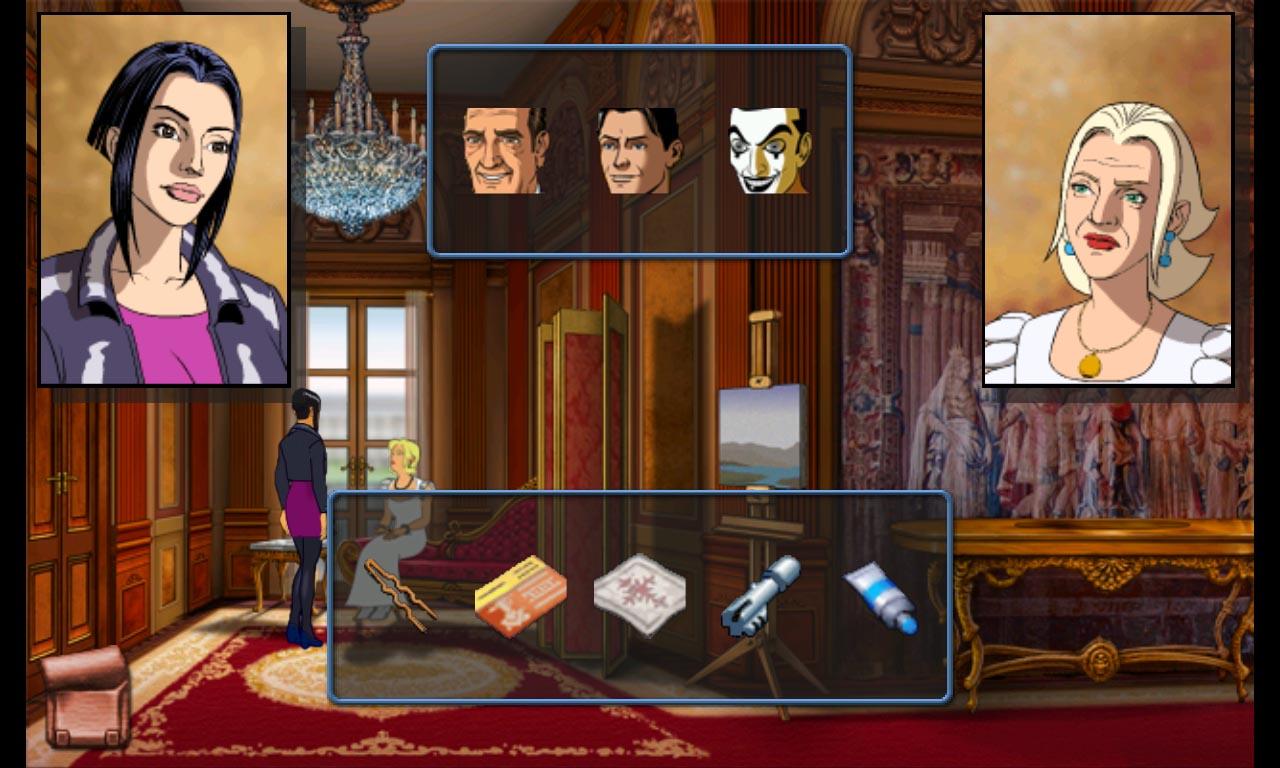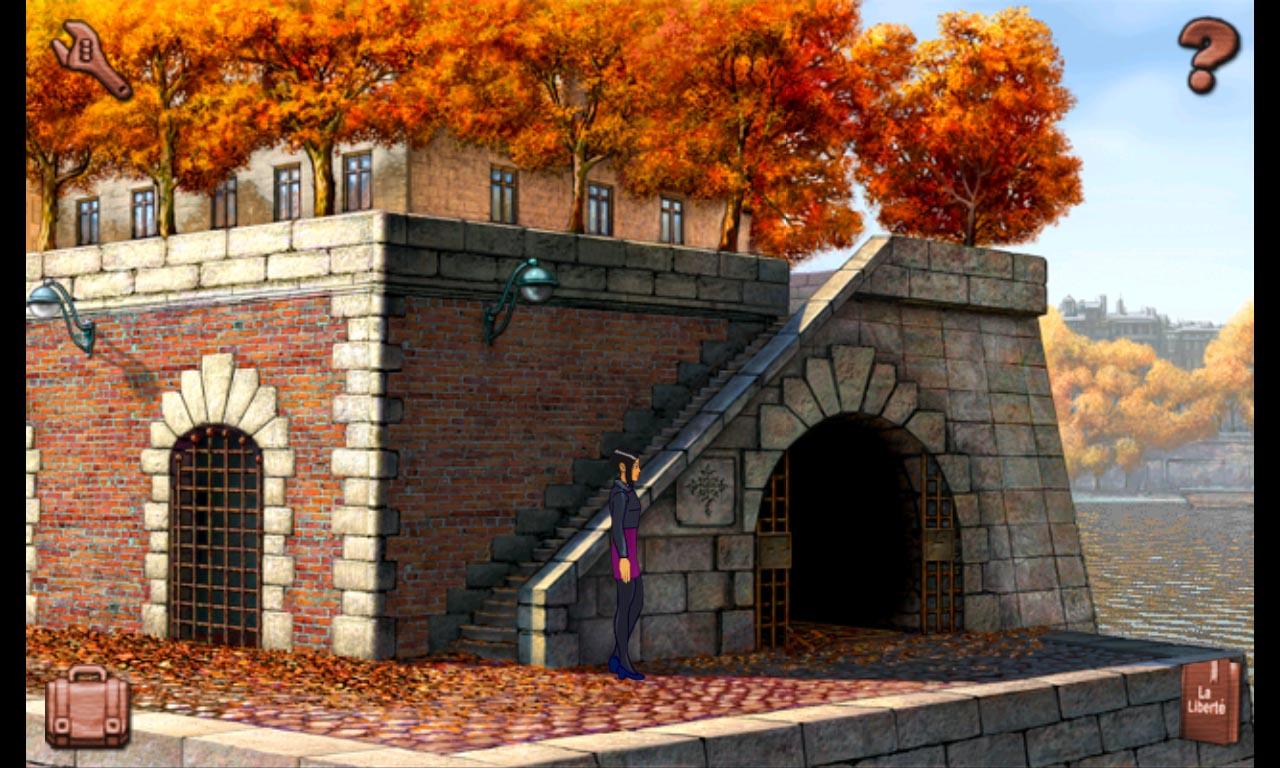 The relaxing gameplay, challenging puzzles, and beautiful Paris backdrop are reasons enough to play this game on your Android tablet/phone.


Kaptain Brawe: A Brawe New World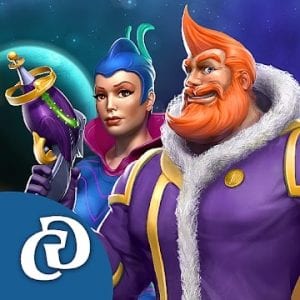 Kaptain Brawe's gameplay and bright, colorful visuals remind me of LucasArts games.
The cartoonish graphics, brilliantly-devised logical puzzles, funny characters, and humor rekindle fond memories of old-school adventure games.
The story revolves around a burly character called Kaptain Brawe, who finds himself tangled in an inter-galactic conspiracy that compels him to search for its answer in a far-off galaxy.
On his adventure, he meets quirky characters and stumbles across plenty of puzzles, which are much more complicated than the mind-benders of some of the other games mentioned in this article.
The game has two difficulty levels: Hardcore and Casual. The Hardcore difficulty level might not be a good choice for newbie players because some brain-twisters are extremely absurd and complicated to solve.
However, there's a hint system that may assist you in solving them.
Kaptain Brawe's good storyline, clever but often ridiculous puzzles, and excellent graphics will appeal to adventure gamers.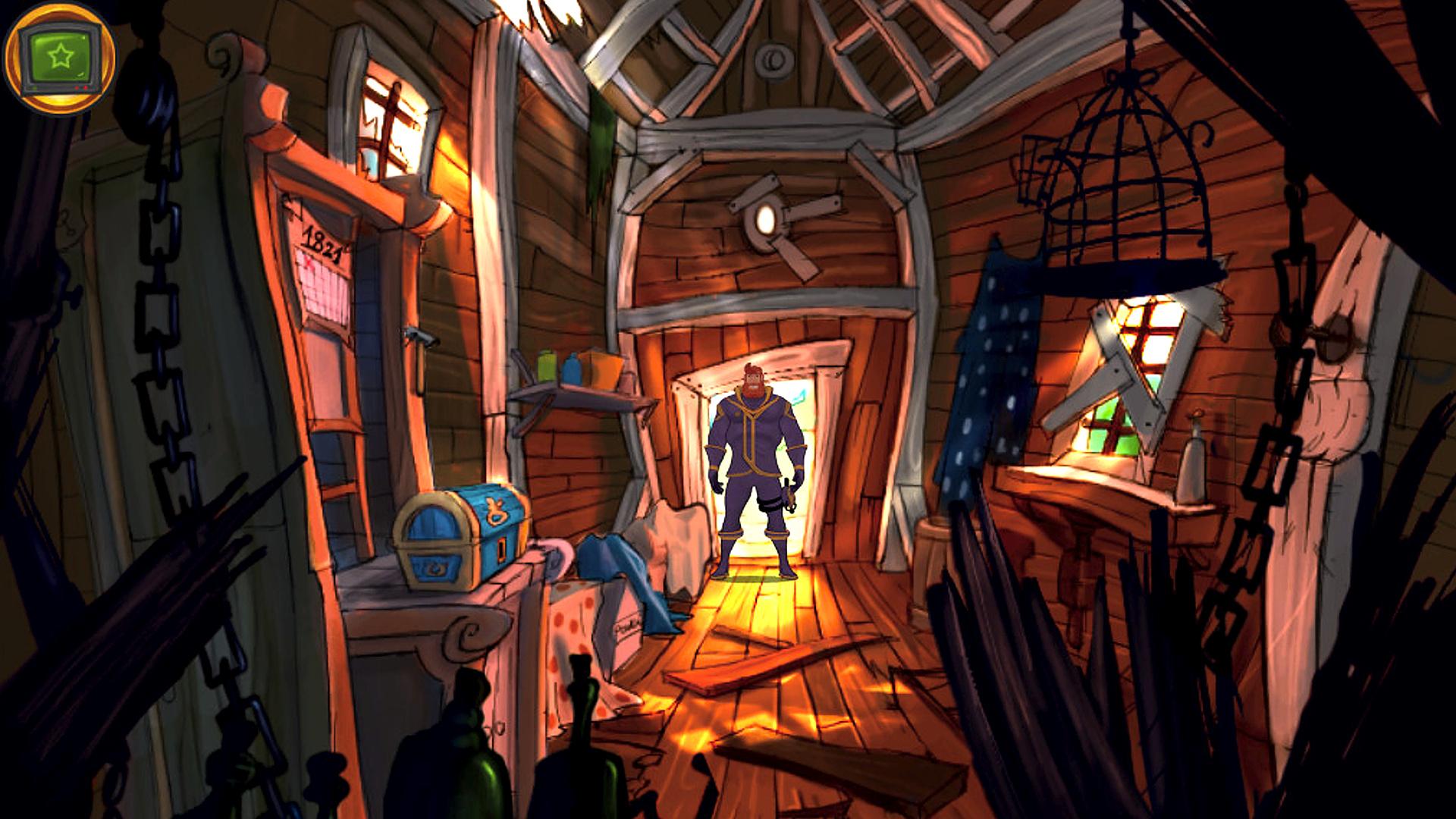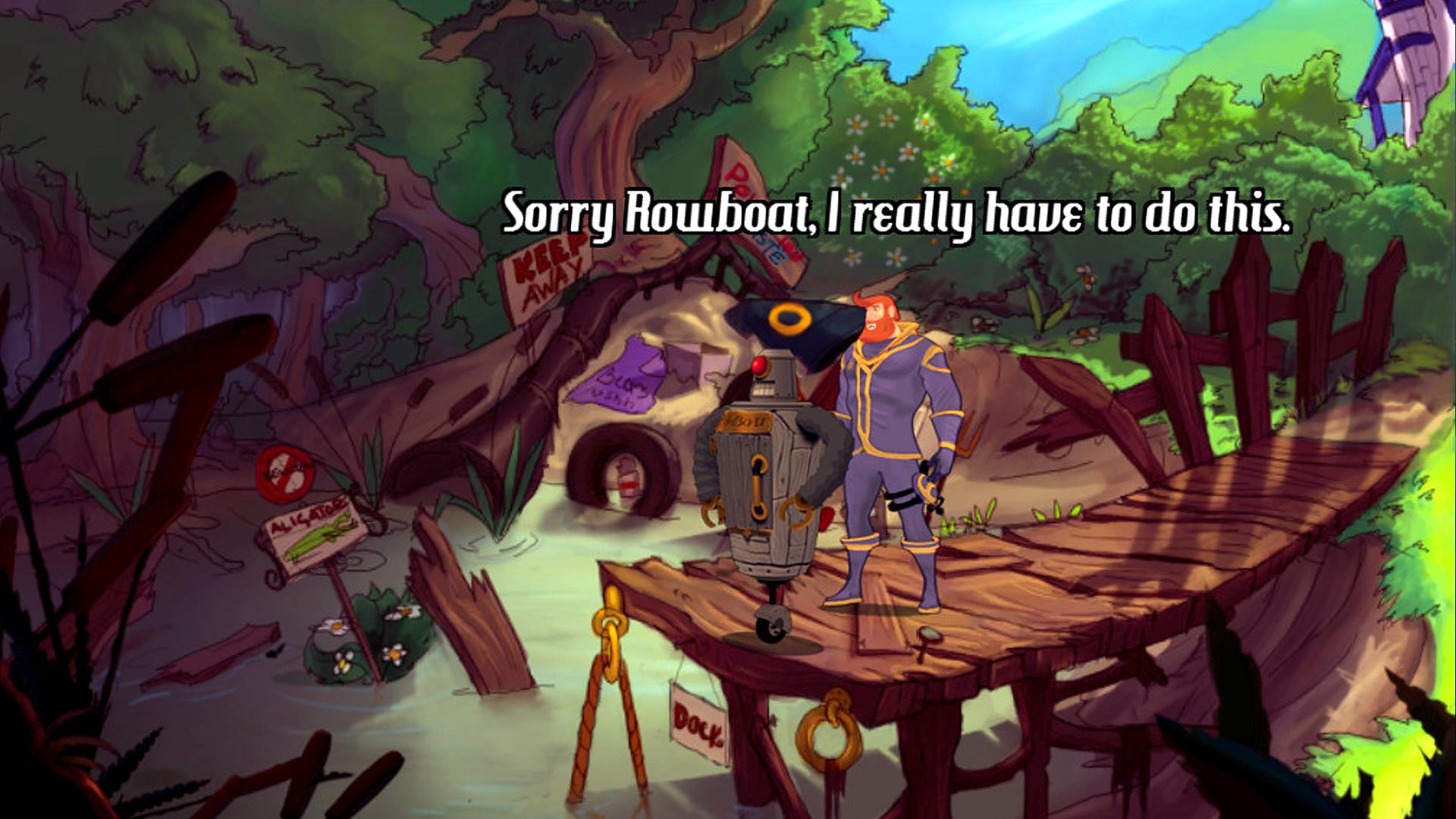 This awesome interstellar point-and-click adventure game can be downloaded free to your Android phone or tablet PC.


Gemini Rue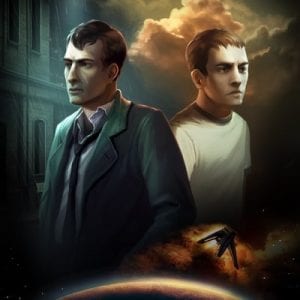 A gritty noir thriller set against a Blade Runner backdrop, Gemini Rue may look like a pixelated classic from yesteryear but it actually debuted in 2011.
The retro visuals are a great fit for the game's themes and tone, and the complex, double-pronged narrative is gripping.
Gemini Rue isn't just about the head-scratching puzzles, engaging storyline, and complex characters.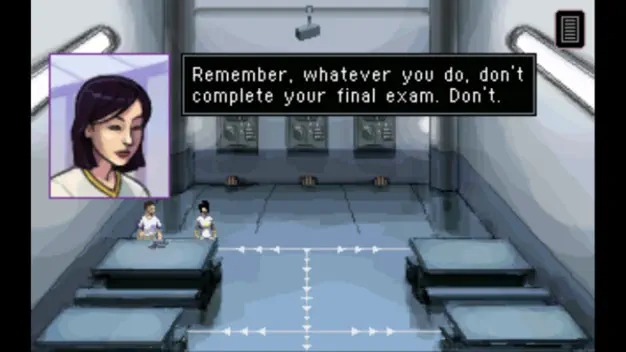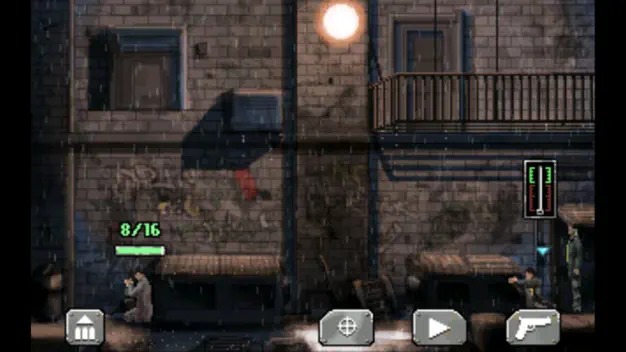 Developer Wadjet Eye Games has also weaved shooting segments seamlessly into the mix, giving the game an action-based edge over many of its competitors.

You may also like: 26 Best cross-platform multiplayer app games (Android & iOS)
Machinarium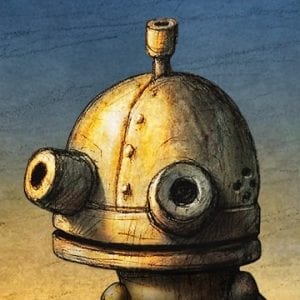 The narrative is often as important as puzzles in adventure games, so creating one that works without dialogue is quite the feat.
Machinarium delivers an absorbing, puzzle-centric experience without sacrificing personality along with its robotic protagonists' vocals.
Machinarium is a change of pace from most of the other games on this list.
Taking control of a pint-sized robot named Josef, the object is to simply puzzle your way from one end of the screen to the other.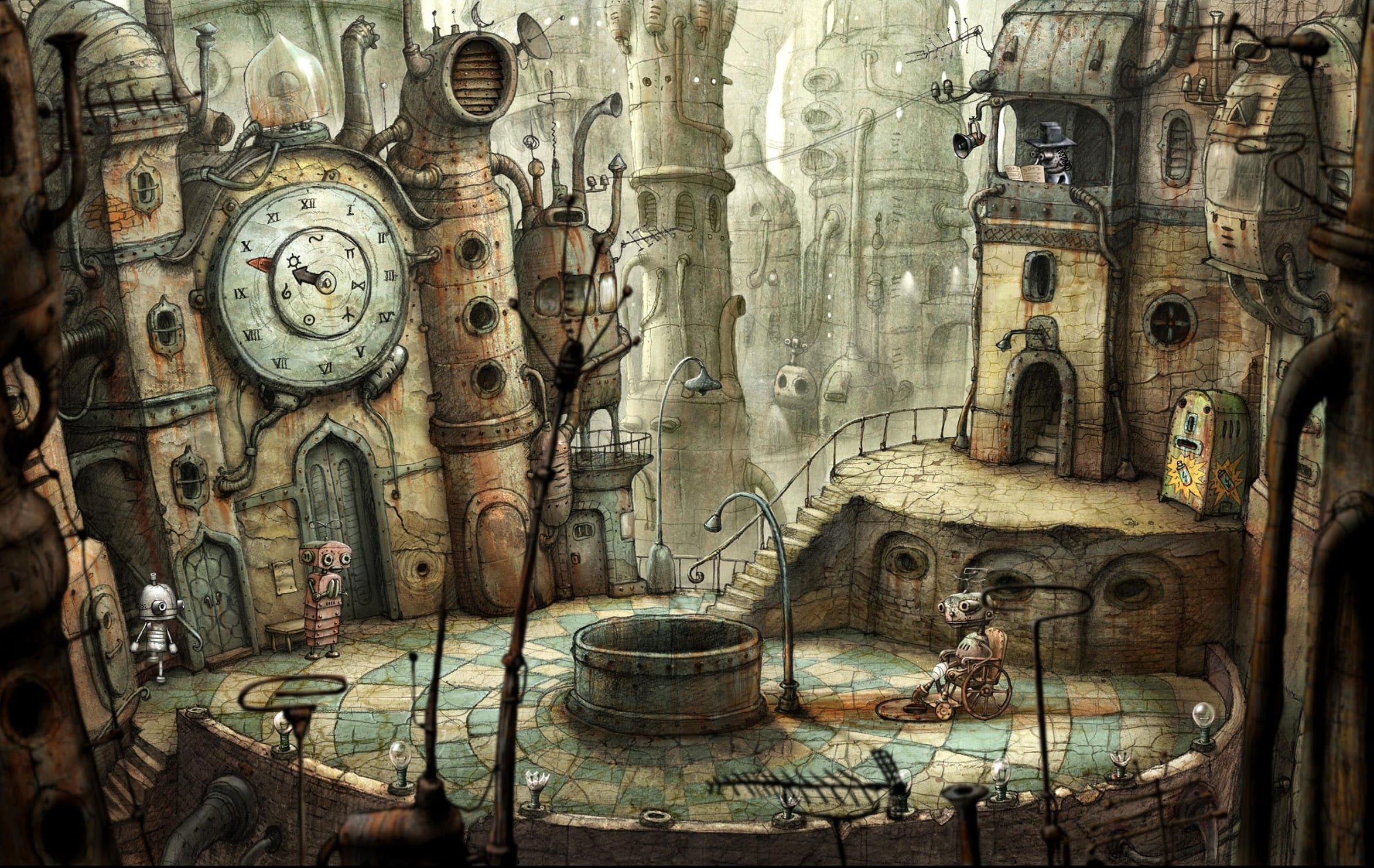 But that isn't to say it's lacking in challenge, substance, or charm.


A Normal Lost Phone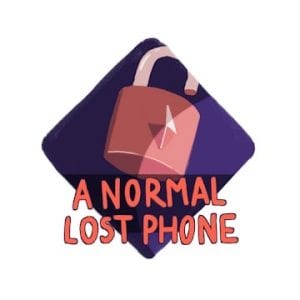 Discovering a misplaced phone isn't much of a setup compared to a voodoo mystery or a fight for freedom in a dystopian future.A Normal Lost Phone is a tough game to recommend. The concept is intriguing and there's a genuinely interesting narrative at the center of the experience.But it's all so fraught by poor execution and mediocre presentation that we can hardly suggest you pick this one up.
You could do a whole lot worse for three bucks, but you're also getting exactly what you pay for and nothing more.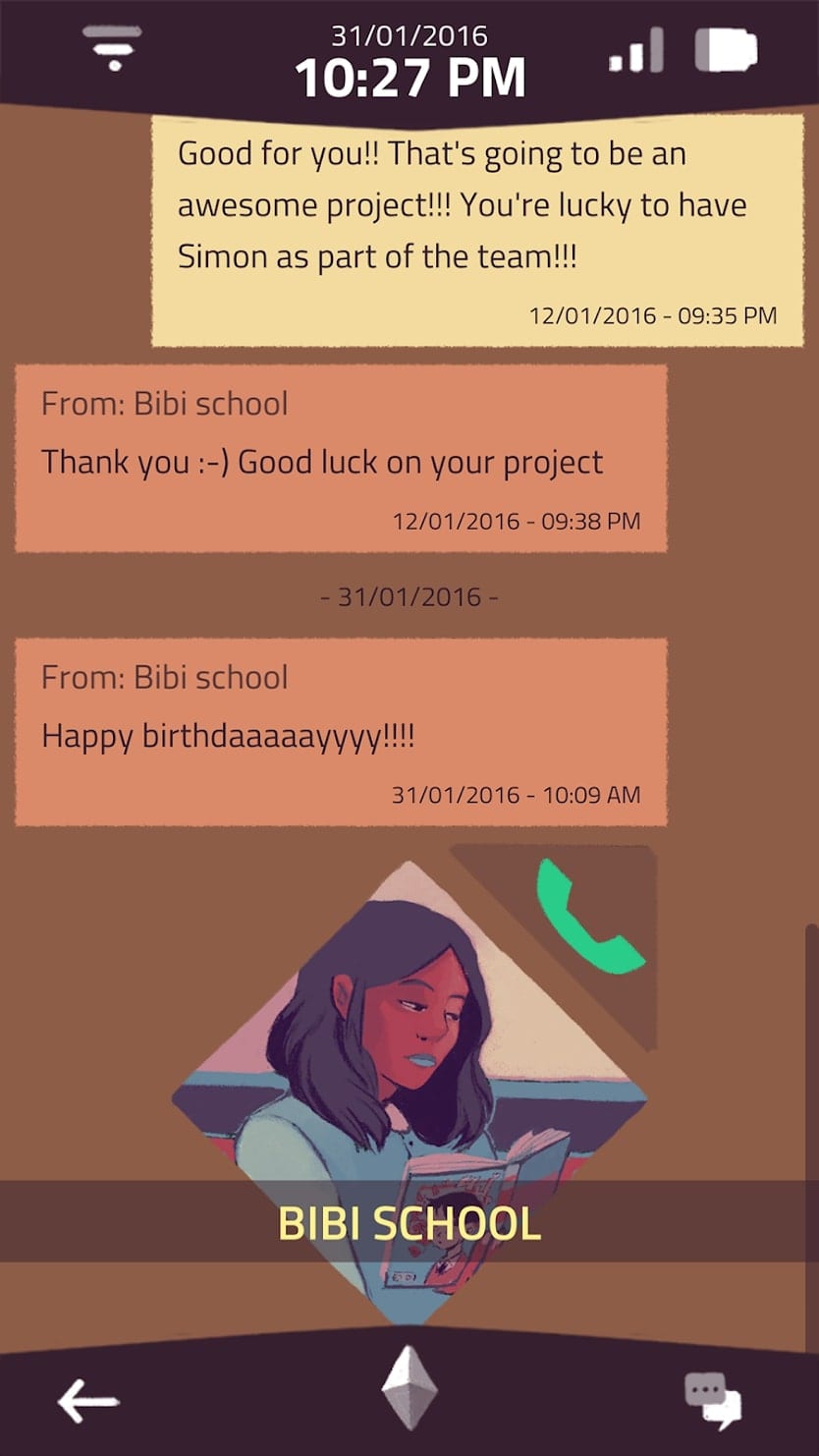 If you have some credit leftover in your account from another eShop purchase and feel like distracting yourself with a mildly entertaining adventure game, this one may be worth a look, but you'd best take a pass.


Bonus: Blade Flash Death
Absolutely every user of PC games simply cannot pass by the action genre. However, in the case of this game, the developers went much further and combined action with strategy. Blade Flash Death is really something that is worthy of your attention.
This game is unique because one of its main options is to control the gameplay using a time gap. The success of the samurai depends on each of your decisions, so choose it wisely. 1 second of the battle in the game is estimated by one frame of the timeline.
The mechanics of the game are simple: move your character around an open space in order to defeat enemies. The user functionality in this game is very rational and convenient: you can throw a dagger, play or stop the scene, or remove the last frame on the timeline.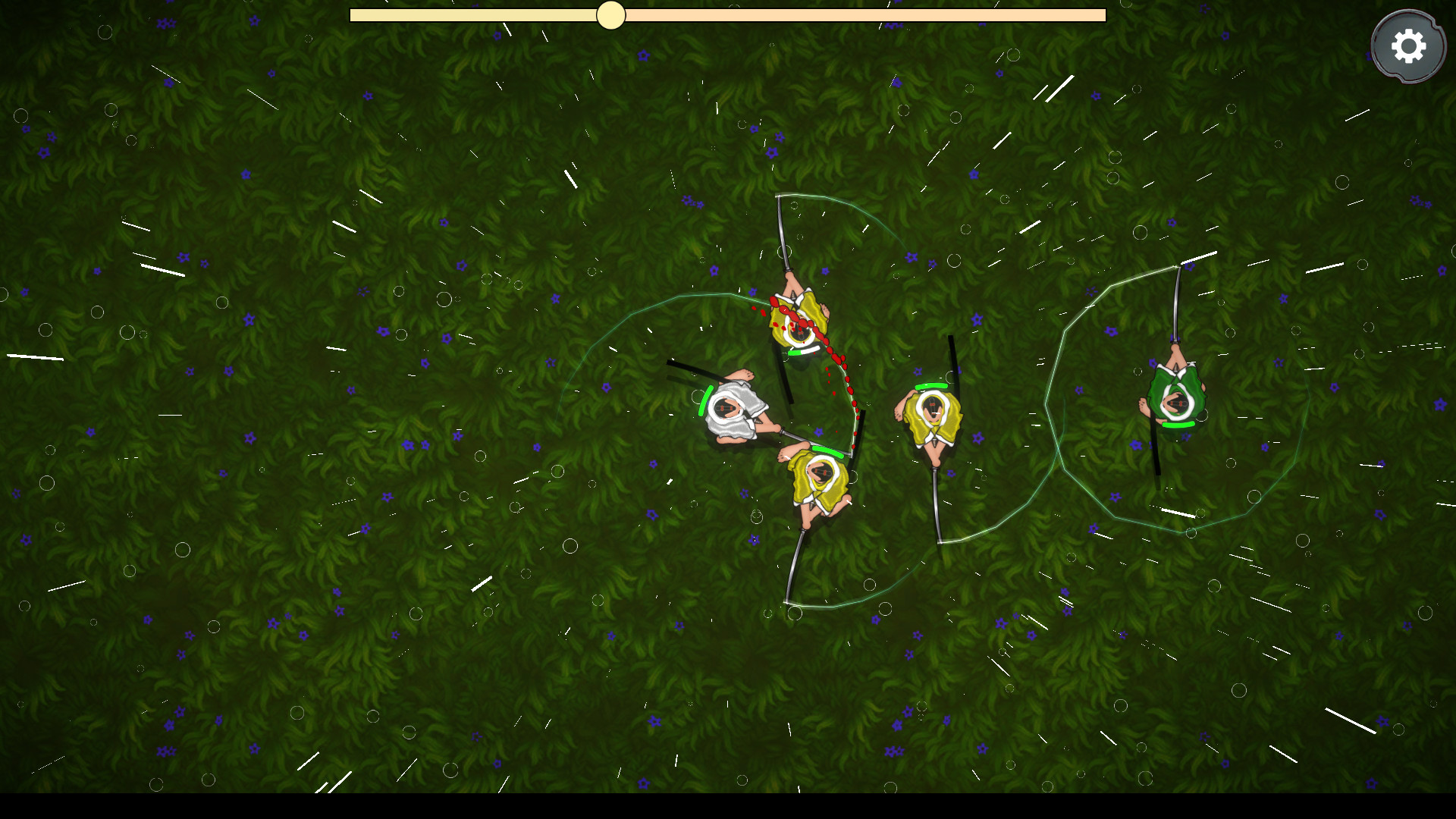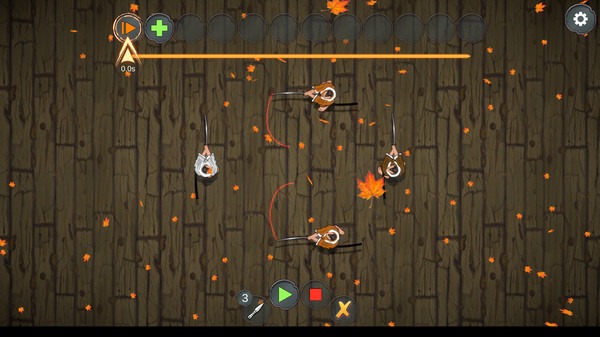 All this must be done as carefully as possible because the slightest mistake can cost your samurai life.
If you think you are ready to play, then press the "play" button and take the first step towards becoming the best player in this exciting and truly exciting game.

Grim Fandango Remastered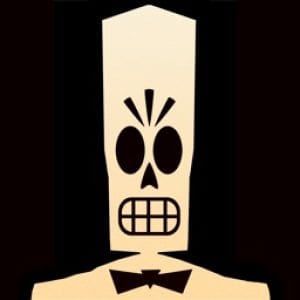 The latest Pixar movie, Coco, was hailed for introducing viewers to Mexican folklore and exploring how the deceased are revered and celebrated in this culture.
Well, LucasArts did that a generation earlier when it released Grim Fandango, as any self-respecting point-and-click fan will tell you.
Grim Fandango is a noir-style mystery set in the Land of the Dead, where its skeleton protagonist Manny Calavera works as a travel agent charged with guiding souls to their eternal rest.
The story kicks off when he stumbles upon a conspiracy to cheat a virtuous soul of out the afterlife they deserve.
The game was released in 1998, towards the tail end of the golden age of point-and-click adventures, but it proved that LucasArts was still coming out with fresh ideas for the genre at this point.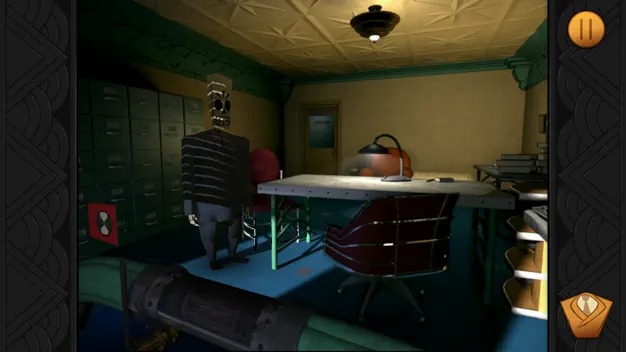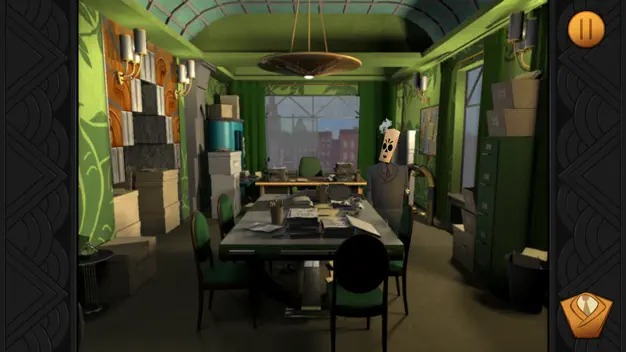 The use of 3D character models against static backdrops made Grim Fandango an evolutionary title, and it's chock full of the same magic which made Monkey Island and Day of the Tentacle timeless classics.

Day of the Tentacle Remastered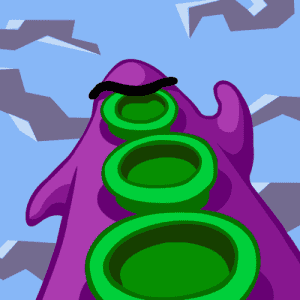 Mad scientists, portaloos that double as time machines, and mutant tentacles with world domination plans: Day of the Tentacle was madcap in the best possible ways.
This is a true LucasArts great; pure point-and-click gold that shows the genre at its best.
It's a sequel to an earlier LucasArts effort, Maniac Mansion, but only in the sense that the iPhone X is a sequel to Alexander Graham Bell's original telephone.
Day of the Tentacle improved on its predecessor in every way and crams in all of the essential adventure ingredients: memorable characters, creative puzzles, a strong story, and a barrelful of humor.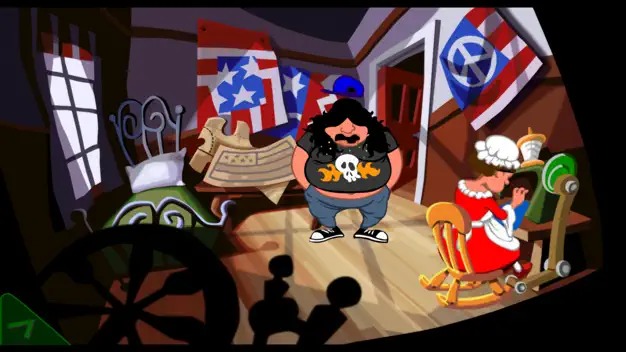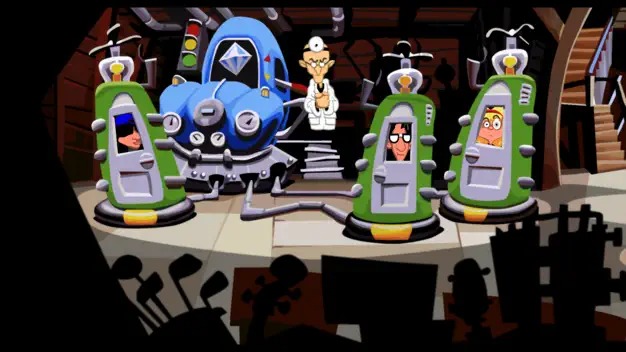 The only downside? Android mobile devices were left out in the cold when the remastered edition came out.

Jungles of Maxteria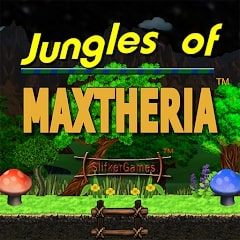 The Jungles of Maxtheria game is waiting for those who are ready to bravely cope with any obstacles on the way to the lost treasure. The game is made in the style of Indiana Jones, so players will be able to take the place of an adventurer and explore the world of this game.
However, getting to the treasures will not be easy at all, because the player will face obstacles and challenges along the way. Among them:
the need to jump on vines
dangerous insects
deadly traps, and much more.
However, users will not have to cope with all this with their bare hands, because they will receive different types of weapons. For example, users will be able to dig through walls with a knife, kill enemies with bullets, and breathe underwater with oxygen tanks.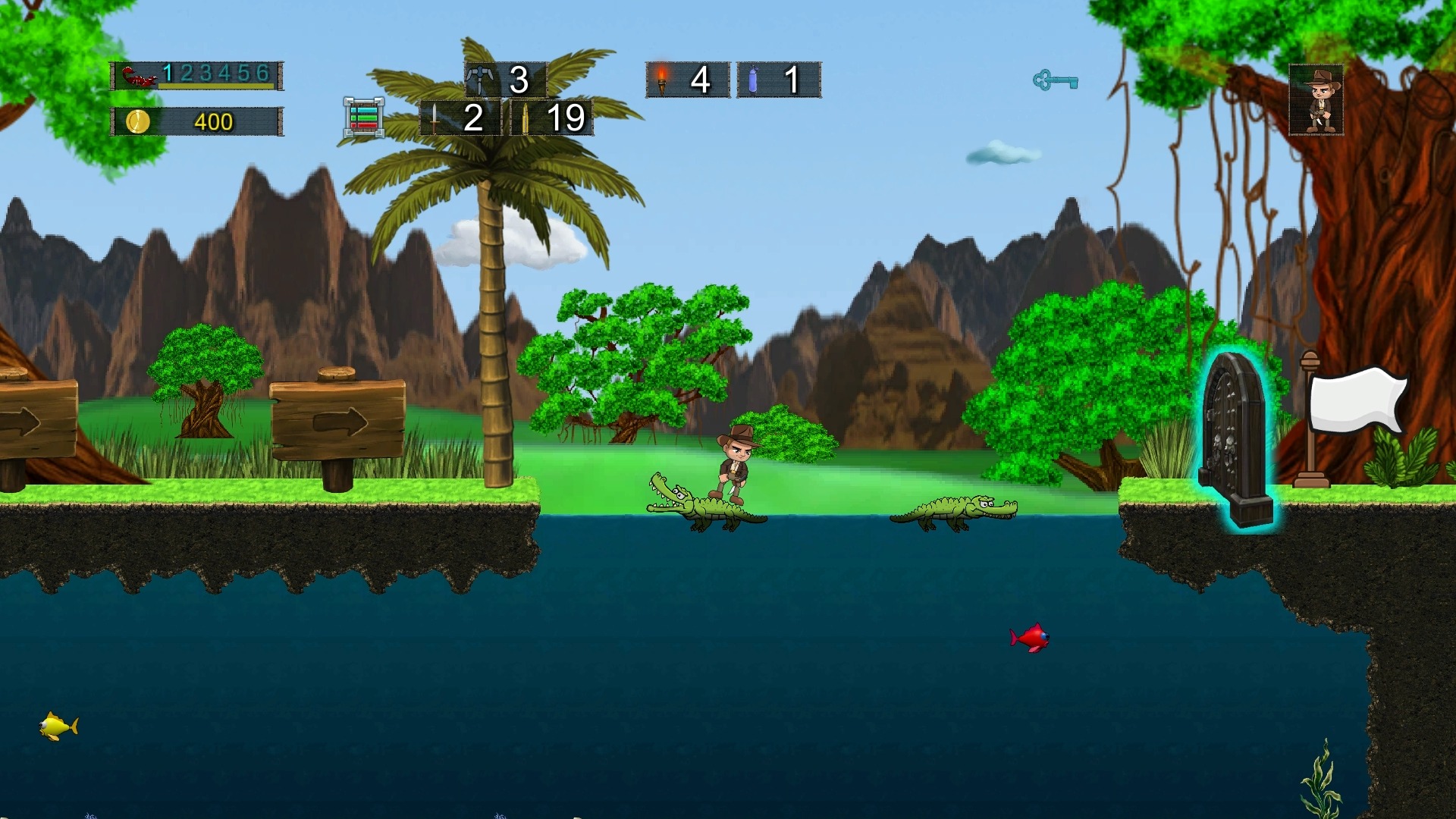 Before starting the game, users will be able to choose the difficulty level. Here you can play in the jungle either with or without enemies.



Tiny Bang Story-point & click!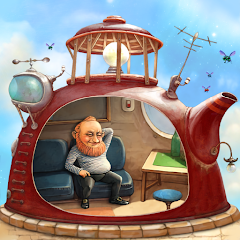 Tiny Bang Story is a fascinating puzzle game that offers users an interesting and unusual quest with many tasks and levels. It is a unique game that combines elements of quest, item search, and puzzle.
In this game, you will find yourself in a tiny country where everything is presented in the form of a fabulous and unusual interface. Here you will have to explore five fantastic chapters, each of which is filled with interesting tasks and missions.
The unusual plot and fabulous story will be revealed as you progress through the game. Immerse yourself in a wonderful world and learn all its secrets.
This quest game presents a huge number of puzzles of different types and levels of difficulty. Solve riddles, look for hidden objects, activate mechanisms, and open new locations.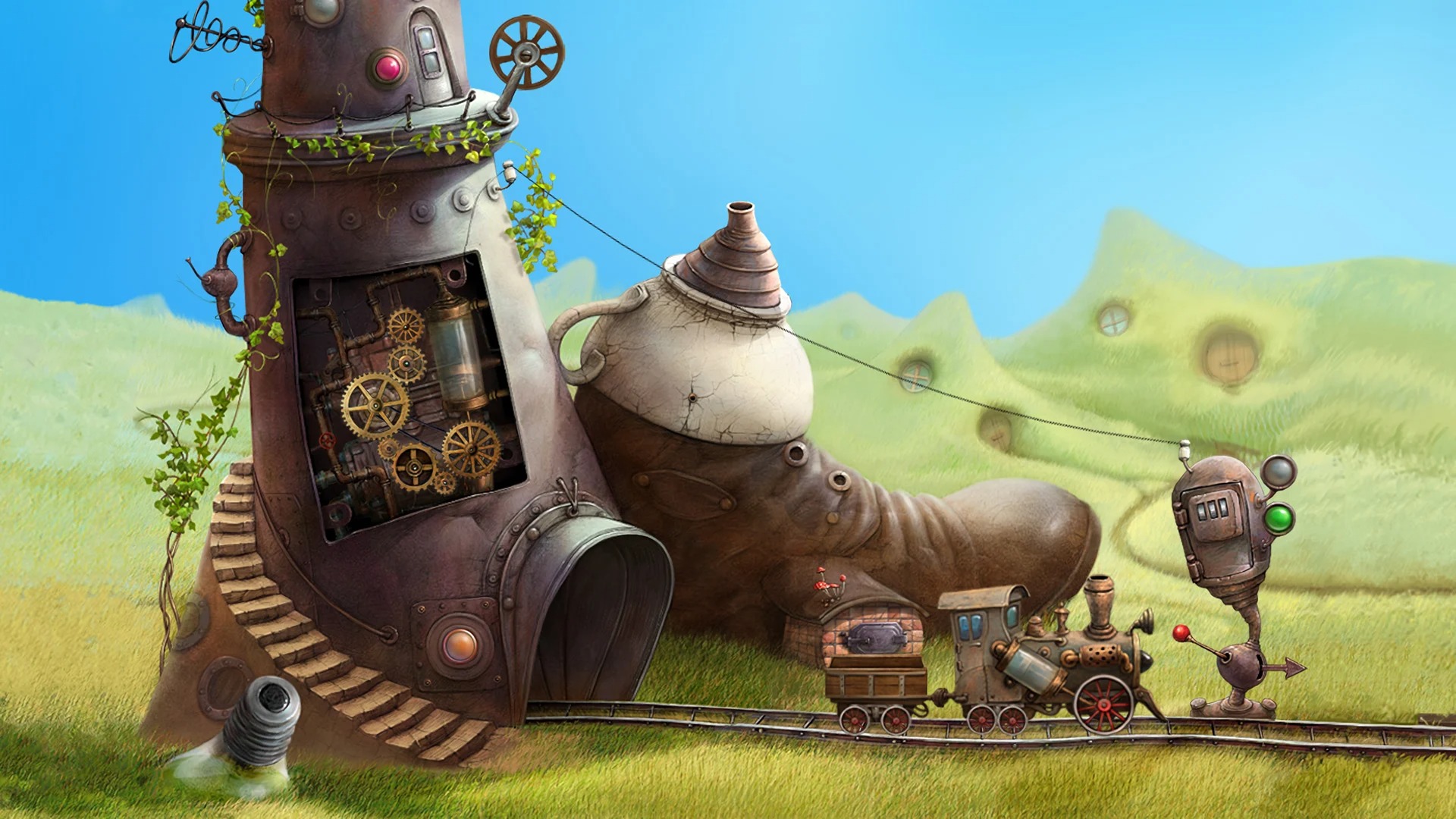 While passing each level you will have to search for various items and collect them in your inventory. Collected items can then be used to solve puzzles and further pass levels. The app offers not only an exciting story but also incredible graphics.

Unholy Adventure: Mystery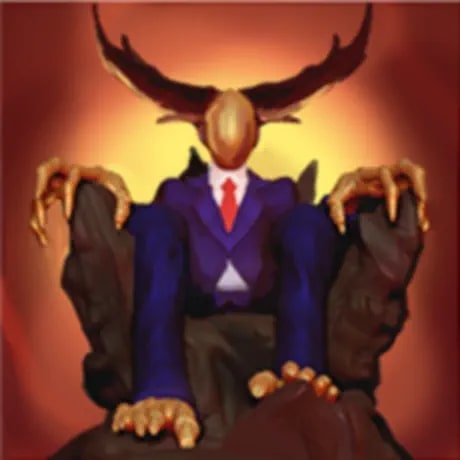 Unholy Adventure: Mystery is a modern mobile game in the genre of quest and adventure, in which you can immerse yourself in a fascinating world of mysteries and riddles.
Here you can plunge headfirst into a real abandoned city with a dark history and a huge number of riddles. In this quest game, you will be presented with a large assortment of different puzzles, the solution to which will allow you to get closer to victory.
You will explore different locations, communicate and fight with different mystical characters and collect a lot of items that will help you unravel the mysterious story. Each location and character you will encounter is qualitatively developed, which allows you to feel the whole mysterious atmosphere of the game.
Fight zombies and other fantastic characters. The advantage of the game is the ability to run in offline mode. You will be able to solve the quest and puzzles even without an internet connection.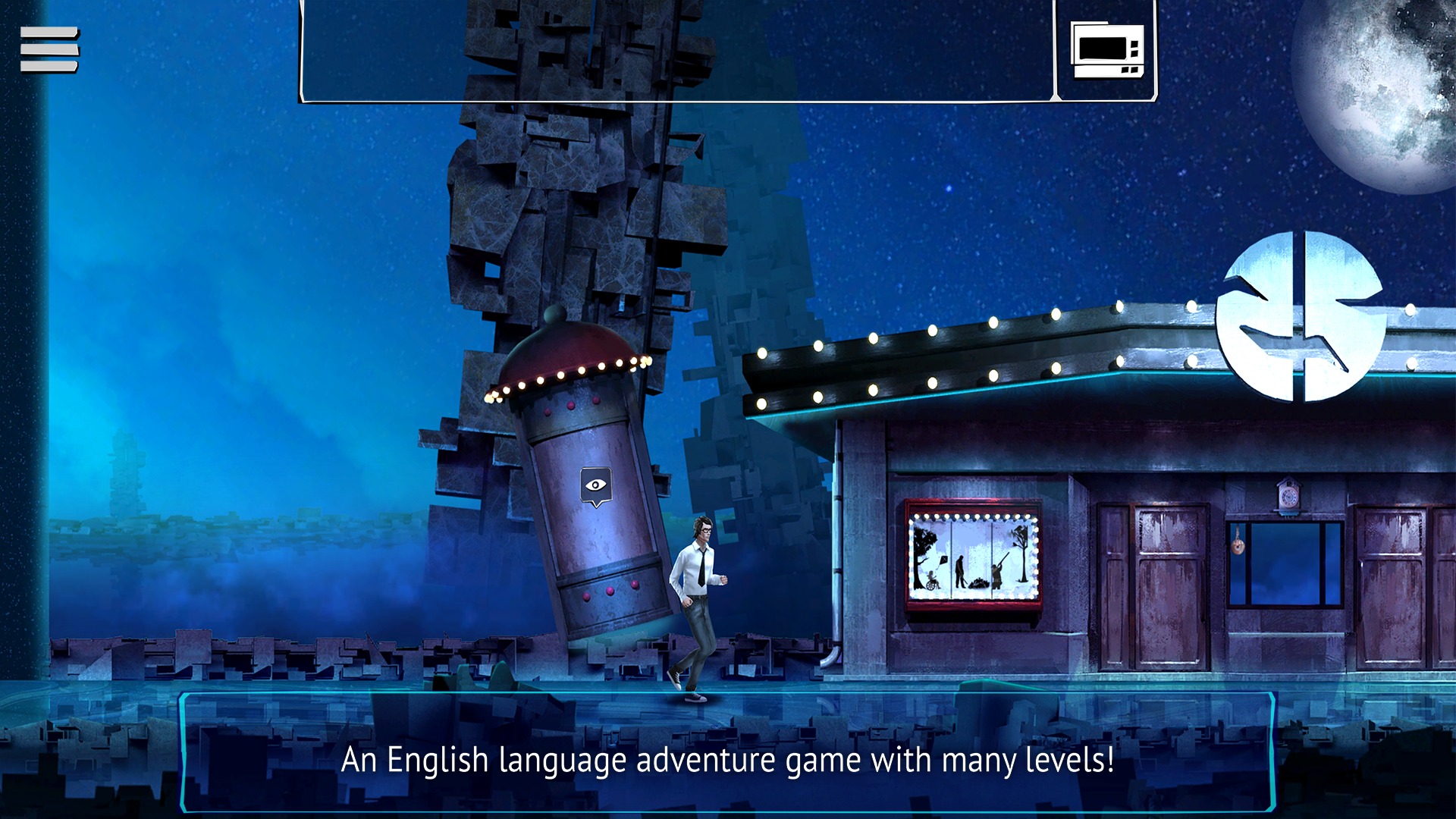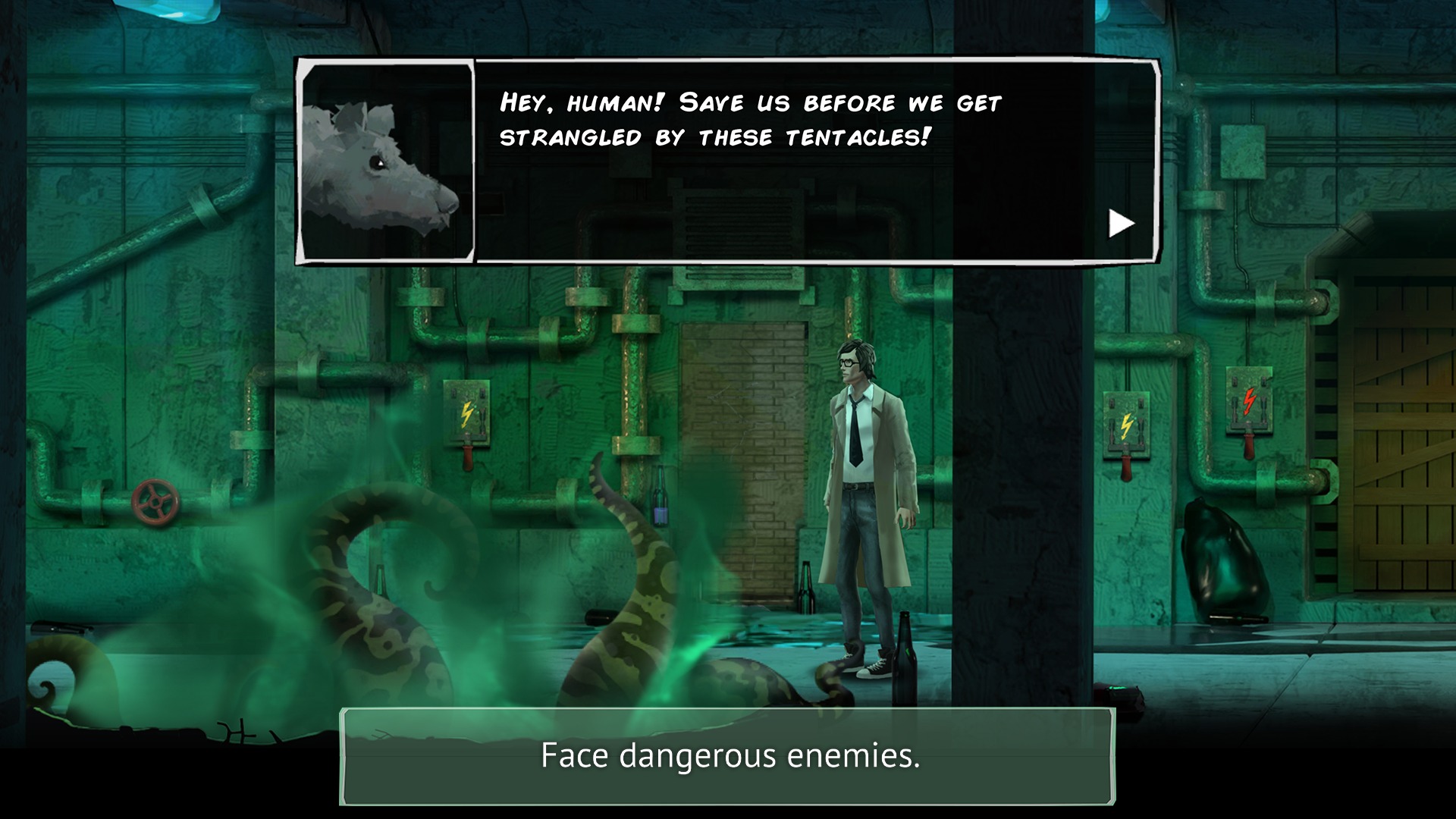 The game will present a variety of different locations that are filled with different mysteries and secrets. Each of them will have to be passed to reach the end of the story and complete the quest.


You may also like: 11 Free Open World Games for Android
Puzzle Adventure: Mystery Tale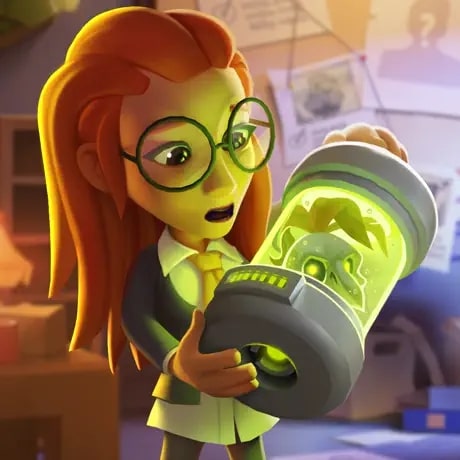 Puzzle Adventure: Mystery Tale is an exciting game that will allow you to feel yourself in the role of a real detective. In this app, you will become a detective and go on an exciting adventure to solve a mystical story.
Here is an interesting and rather intricate plot, in which you will solve mysteries and puzzles.
You will follow the traces of missing persons, uncover the secrets of abandoned rooms and explore mysterious locations. Each new location will open new riddles and puzzles that you must solve to pass to the next level.
The graphics in this game are done in a stunning style and create an atmosphere of mystery and intrigue. Here you will even be able to interact with other players.
In the game, you can join a group of detectives and work together to solve complex puzzles and the mysteries of the story. Interact with other mystical creatures in the game. This will allow you to solve all possible mysteries and find answers to your questions.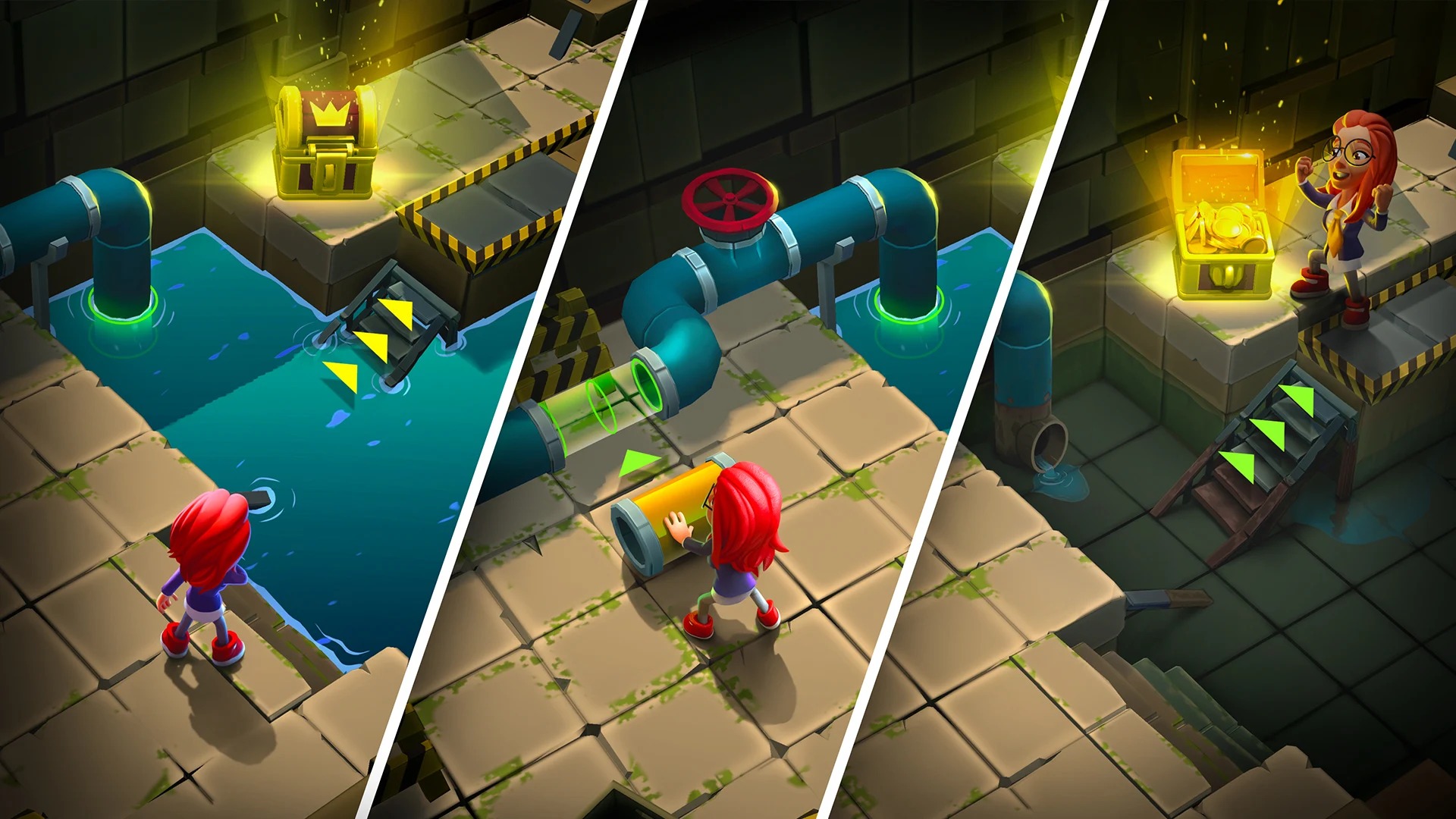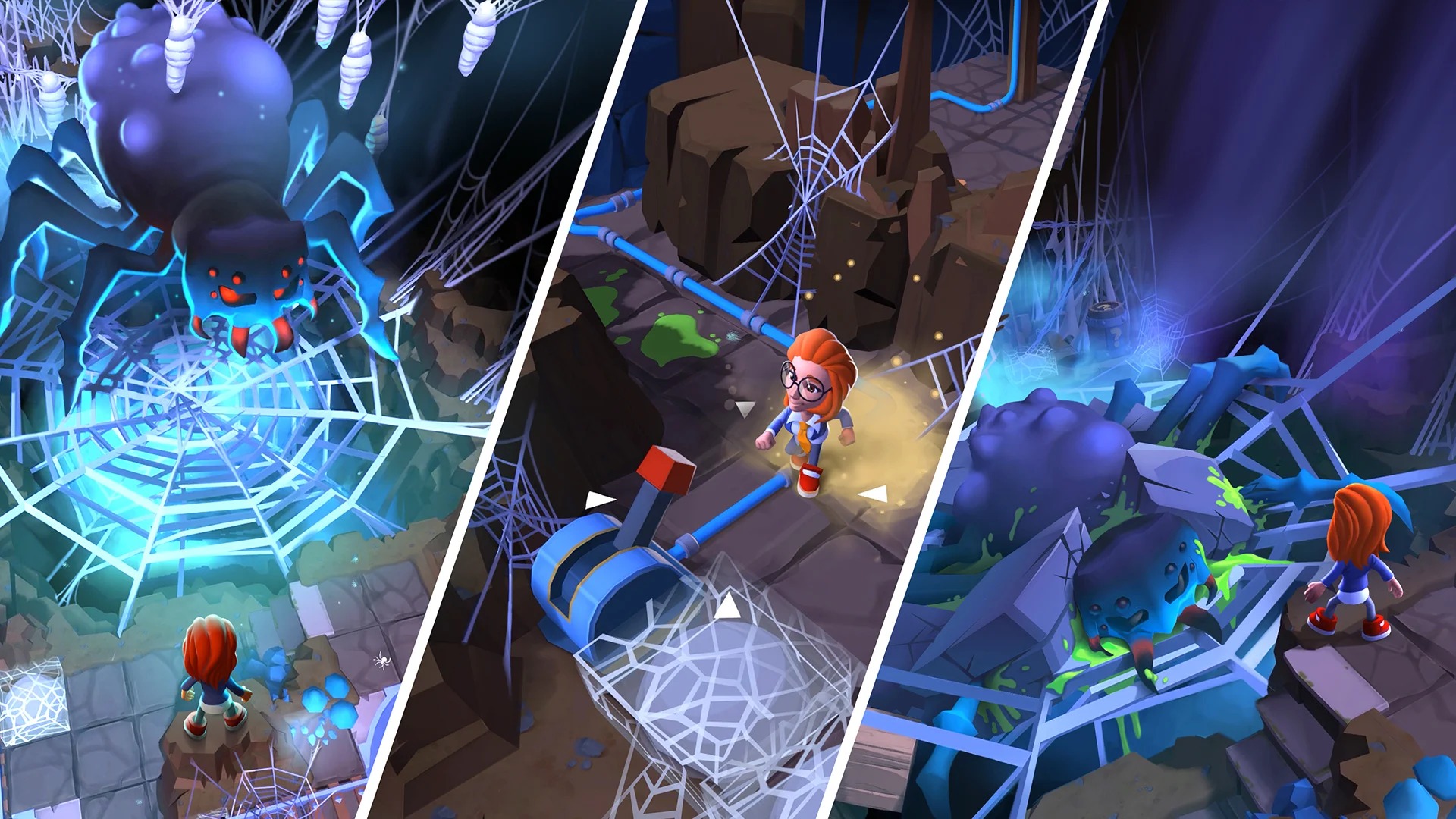 There are many levels with a variety of puzzles that will be available to you for free.