Wanna take your poultry business to the next level? This article has you covered!
There are plenty of the best poultry management apps for Android & iOS that will help you run your business the smart way. These apps come with wide functionality and let you track your birds' population, egg production, and even predict the expected profit. Plus, these apps suit various breeds of birds and not only chickens, so there's something for everyone. By the way, you can identify any bird using these apps.
We've gathered the best apps in that category you should try. Take a look!
Layer Farm Manager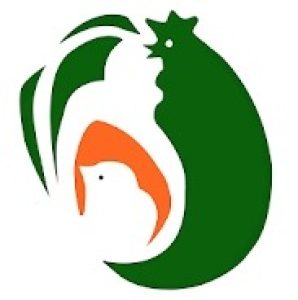 Let's start with a poultry farmer app that helps to manage farming work.
This app lets you track egg production at your farm and covers plenty of other helpful tools. It helps you trace and analyze egg production performance. The app runs on complex analysis techs that compare your eggs to the breeding standards and the result of other farms. Thus, you won't only get to count your eggs but to estimate how high your numbers are compared to your competitors.
As for the features, the app comes with a dashboard that lets you track production per day, week, month, 3 months, a year, and so on. You'll get to view the amount of produced eggs in pieces and kilograms, which is quite handy. Plus, you'll get to track birds population, production, and FCR.
You can also create a detailed card for each bird, which contains all the details about its operation, such as its size, strain, and hatch date. Aside from that, the app also has a number of tools that allow you to manage expenses and profits. You'll also get to track your overall profit and monitor sales. You'll even get to set price-lists for feed and medications for your birds.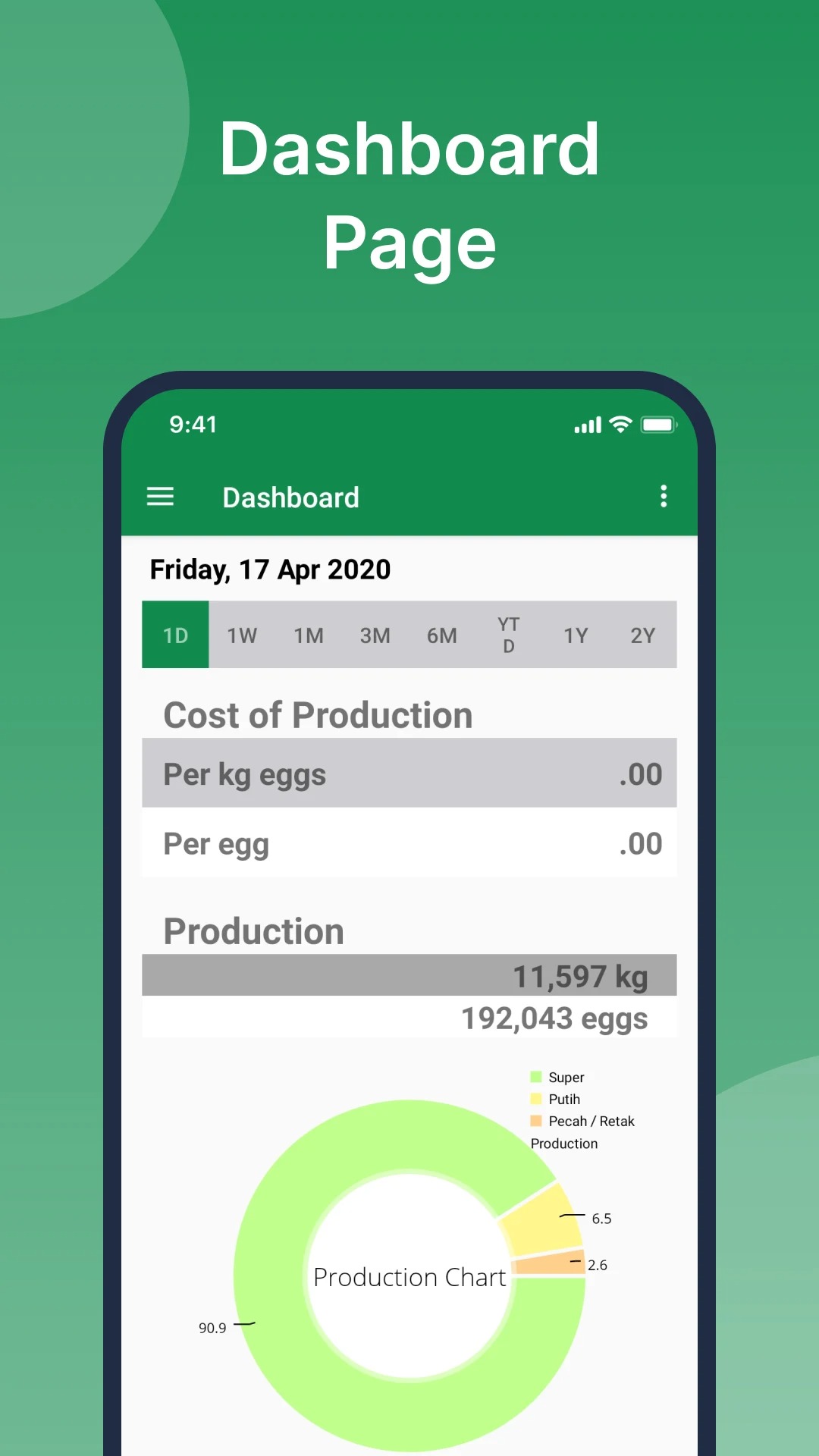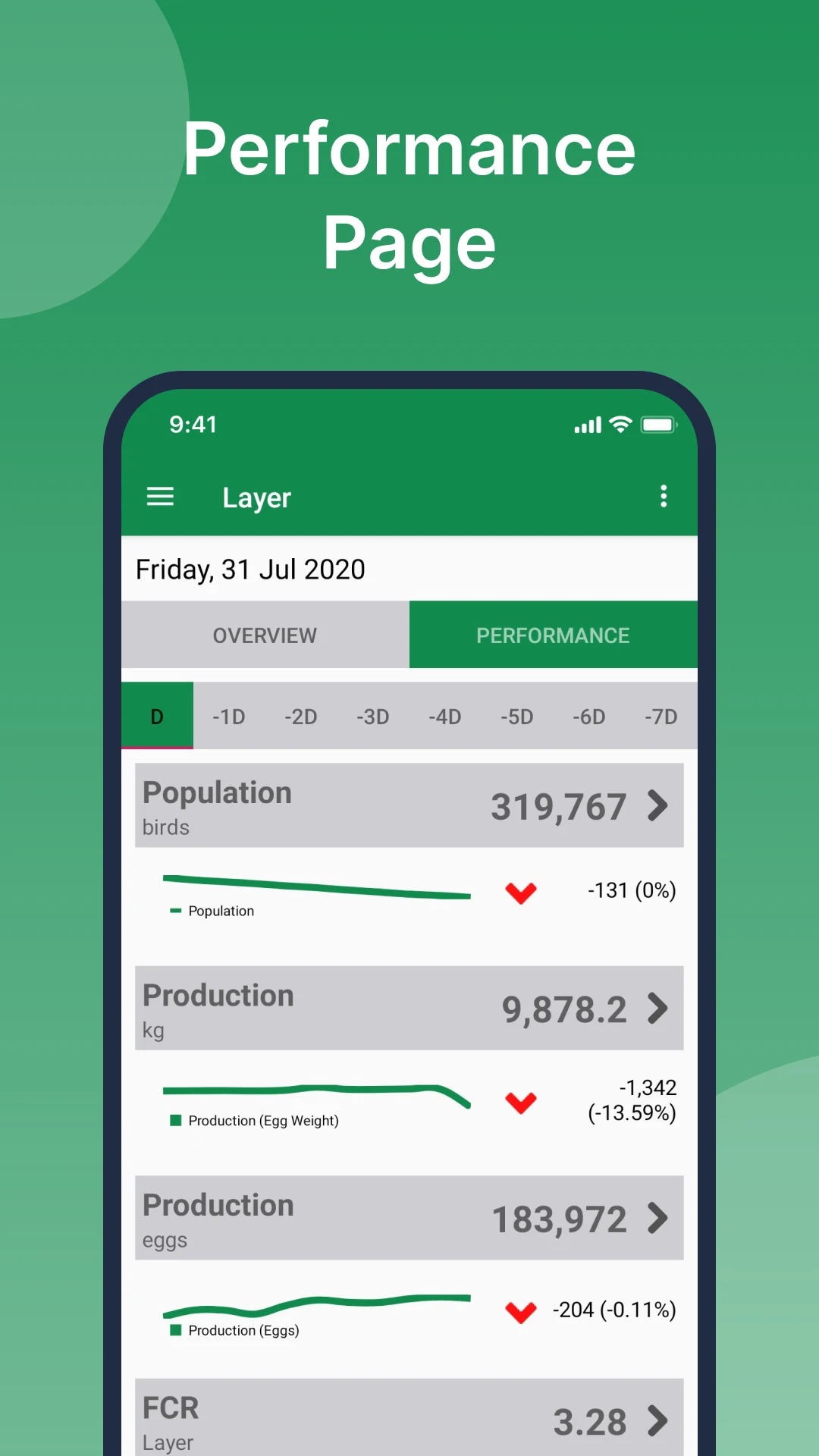 You may also like: 8 Best Farm Accounting Apps
Poultry Manager 2.0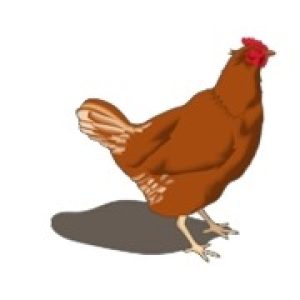 Next, there is a poultry manager who lets you take control of all the aspects of poultry farming.
The app comes with a simple UI and nice graphics, so you'll quickly figure out how to use it. This app is an all-in-one tool that covers all the features you need—it manages sales, expenses, feedings, egg collections, medications, vaccines, and more. Sooth to say, this app easily covers all your farming needs.
Beyond that, there's a flock management tool that lets you manage your poultry in such categories as chickens, hens, and cockerels. It lets you log the number of bids in each category and make a detailed card for each one. This tool lets you control daily feeding, eggs production, medications, conversion, reduction, and all that.
Plus, you'll get to set event alarms for birds vaccination, feeding, or whatever else you feel needed. The app also provides you with financial summaries that let you estimate your business easy as a pie. To be more precise, you'll get to track sales, income, and expenses along with your overall profit.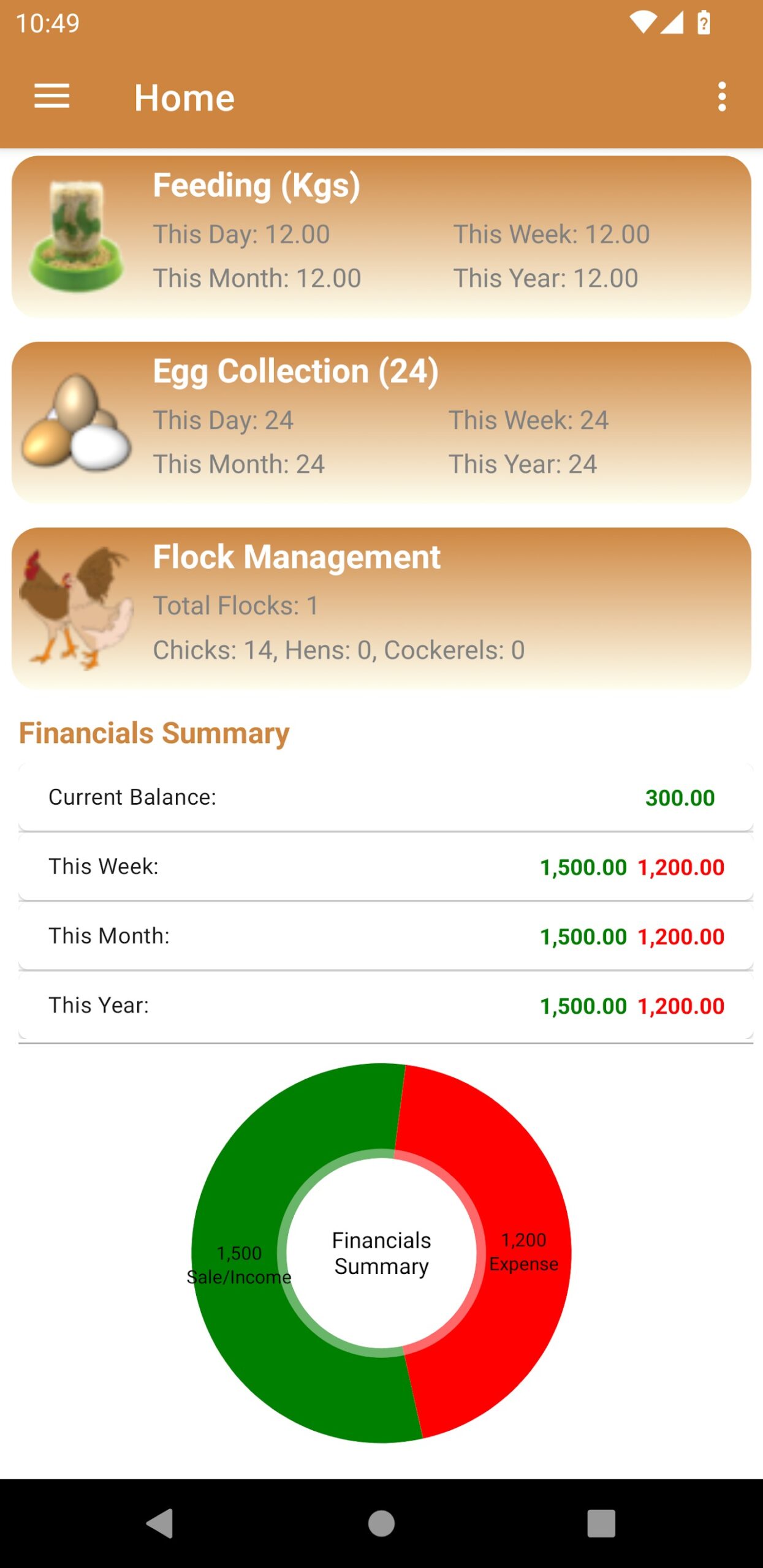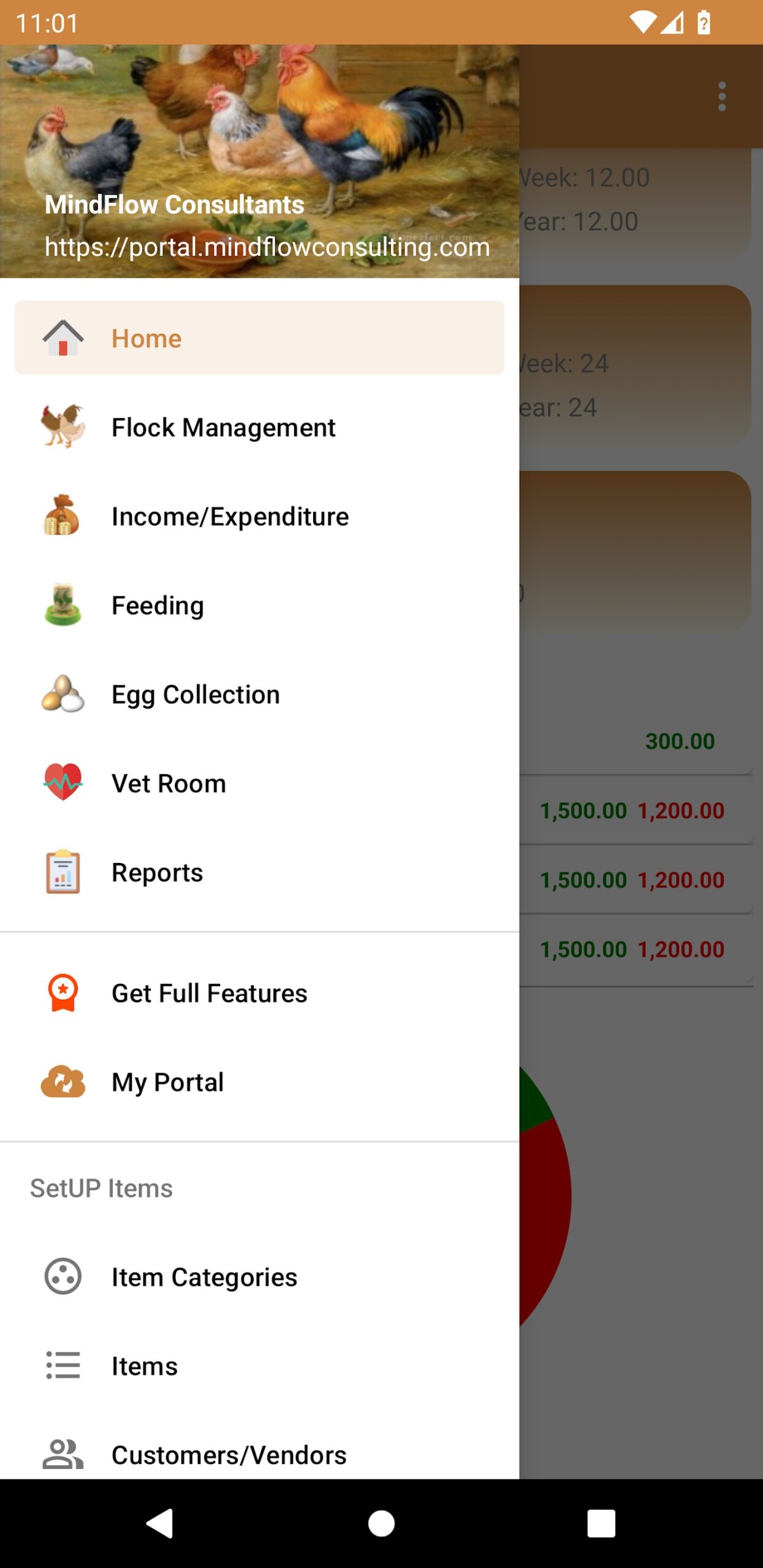 Poultry Farming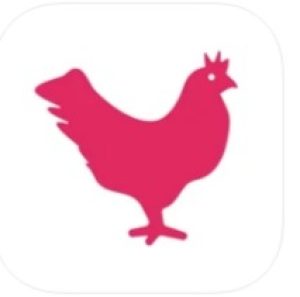 This is an iOS app made to monitor poultry farming.
Along with the previous one, this is a complex app that covers all the essential tools a farmer may need. It lets you track eggs productions, the arrival of new birds, and the deaths of one, along with the feedings, and overall poultry performance. More to that, the app is not only suited for raising chickens, but also ducks, turkeys, and more.
The app runs offline, so you can use it at any time required. The app lets you keep track of birds by categorizing them into cages. The categorization may be based on birds' location or species- it's totally up to you. Each cage card includes the current bird's population, the number of eggs produced, and the performance.
You'll also get to monitor the hatch date and log all the new deaths for the cage. Besides, you'll get to monitor the feedings of each cage and the medical history as well. You may also add photos of the chickens or scans of important docs if required. The app runs on sub packs, so some features won't be available for free.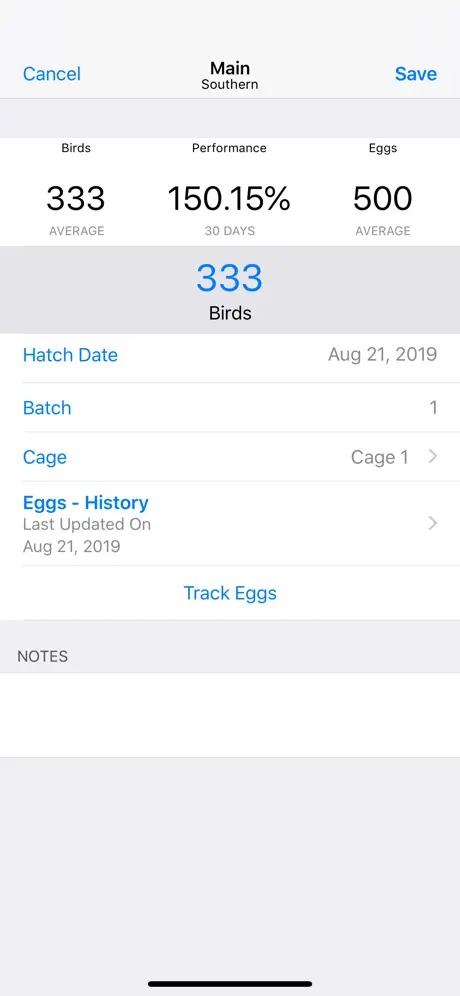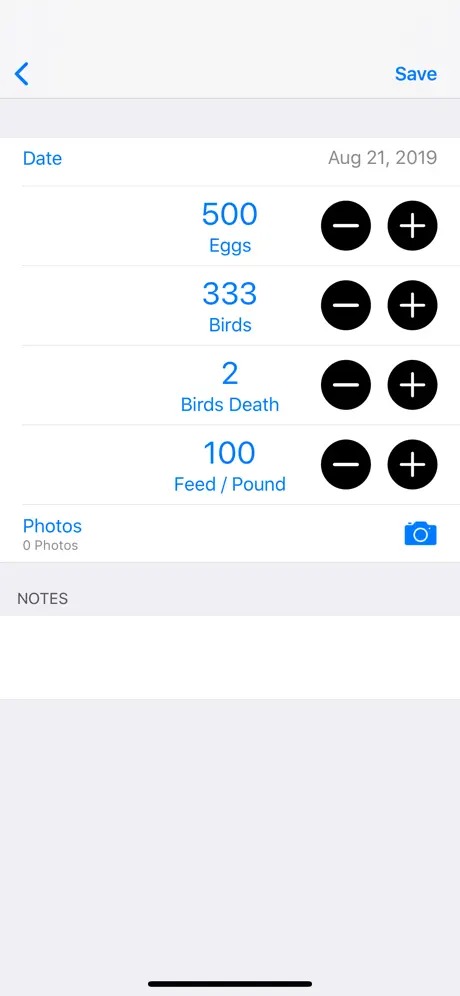 You may also like: 11 Best Plant Care Apps for Android & iOS
My Poultry Manager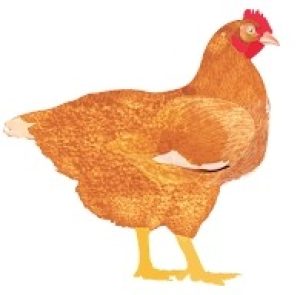 It's an app that will take our poultry farming experience to the next level.
It's a simple-to-use app that will help you to manage your poultry batches, flock, eggs production, feedings, and inventory. Besides, it coves with detailed graphic reports that let you estimate the overall performance of your farm along with some individual parameters like feed purchase, production, flock acquisition, and more.
The app lets you create detailed tables that track daily egg production, feed and egg inventory, and more. You'll get to manually add regulate the number of birds by adding new ones and tracking the number of deaths. You'll also be able to create visual reports with stats and graphics if needed.
Additionally, the app covers various instruments to help you out with a financial part of a farm business. It lets you monitor farming cash flow by counting egg and flock sales, expenses, and profit. Besides, the app will automatically update the inventory along with all the new sales. All the data will be saved on your account and synced in between the devices. In case you're worried about privacy, you can set a passcode.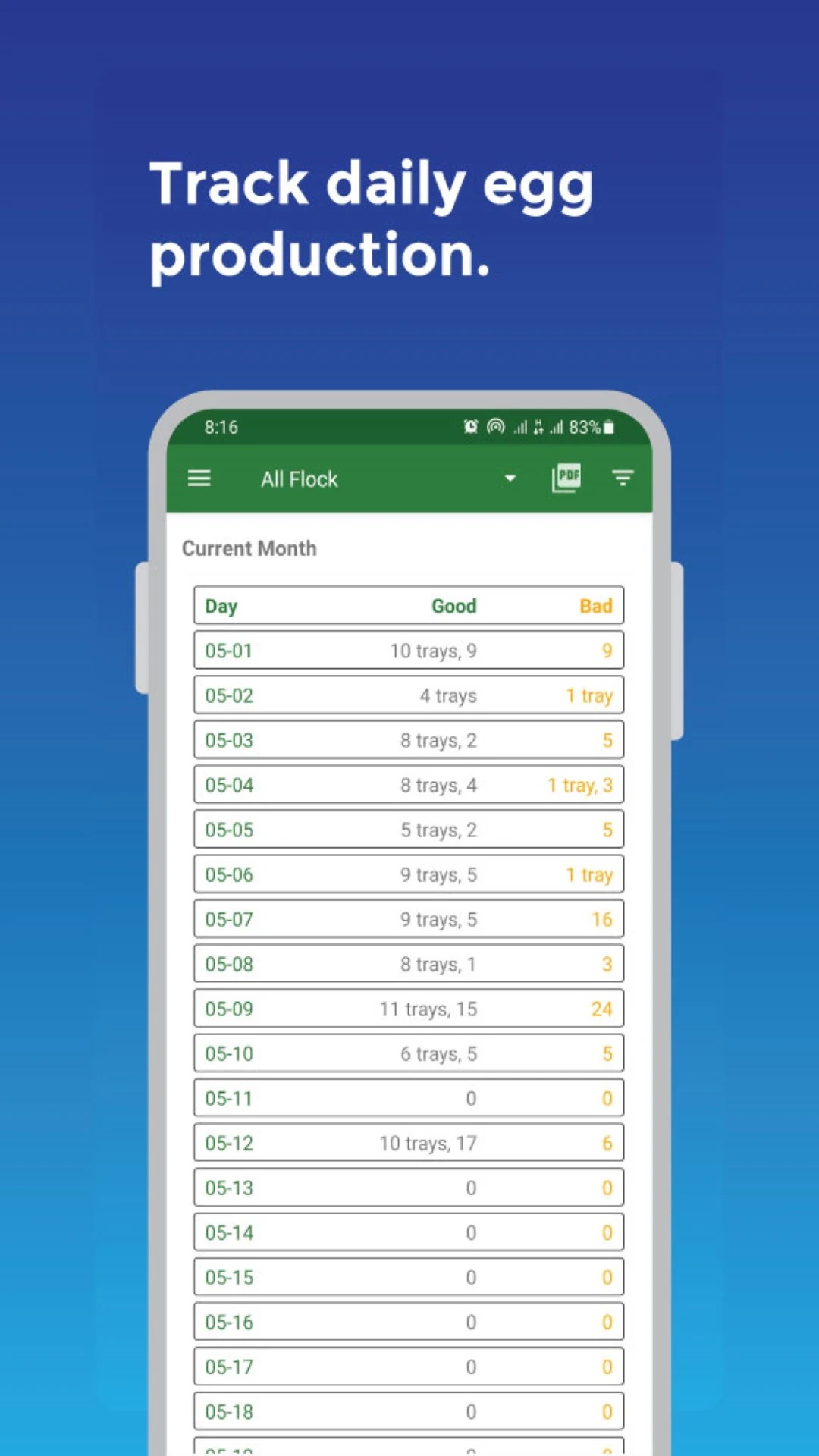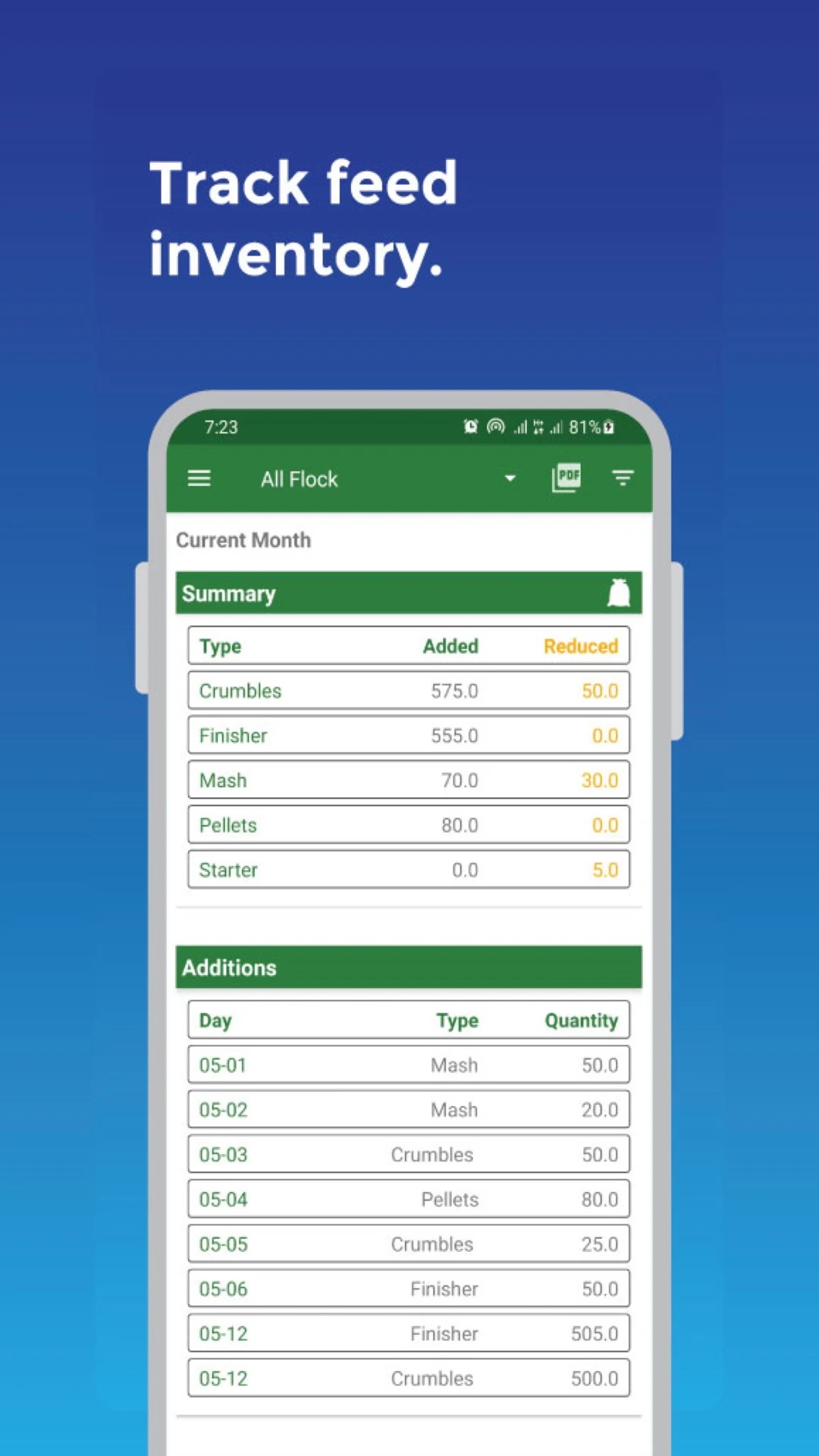 Poultry Master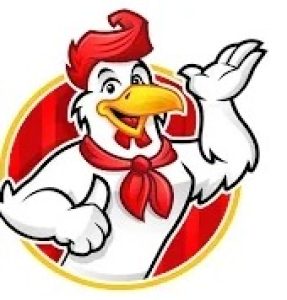 And lastly, we have a poultry app to help you get better at farming.
This app is made for various kinds of audiences—vets, students, animal husbandman's, farmers, and more. It lets you get standard performance data of multiple broiler strains—from Indian River to Arbor Acres and Sonali Chicken. Each breed come with a detailed card and lets you track the number of birds in each one.
As for the features, the app comes with an FCR calculator, feed and light calculator, lighting schedule, and much more. It shows age wise daily feed intake, the percentage of egg production, average egg weight, the required amount of food and water for the birds, and even the needed floor space for them.
You'll also get the access to a strain name, brooding team according to age, and a detailed medical card with vaccination schedule. Besides, the app covers an educational page with tips and tricks for smart farming.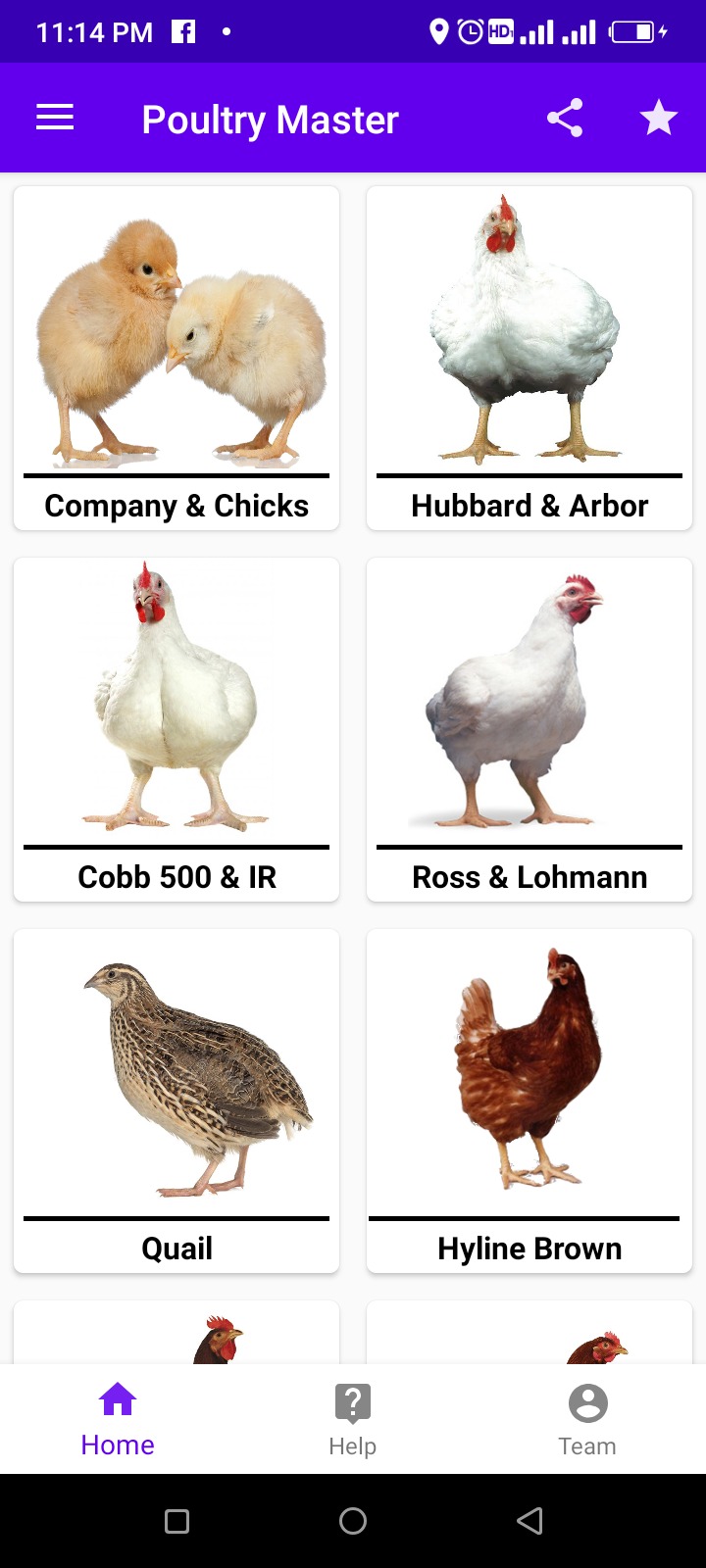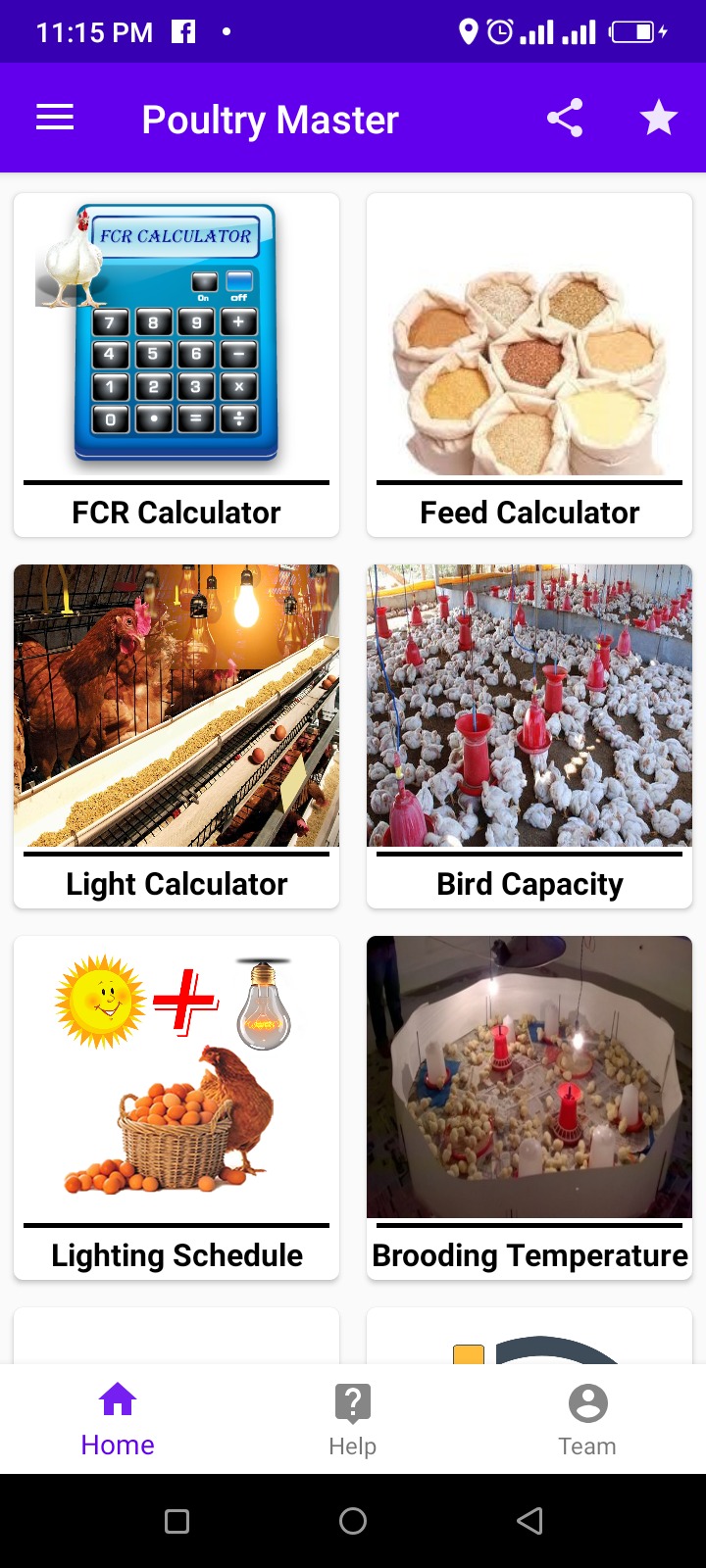 You may also like: 8 Free Garden Planner Apps for Android & iOS
Poultry Assistant by BoneApps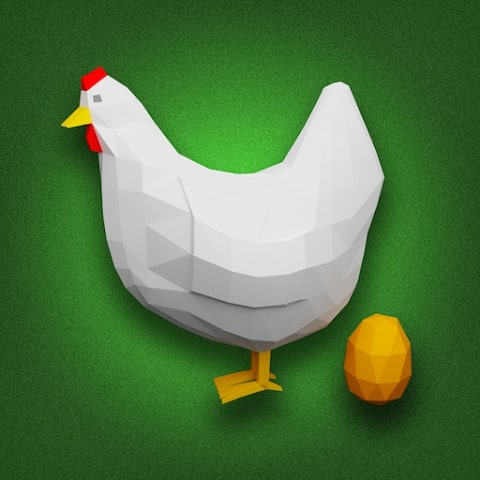 Poultry Assistant is a mobile app designed for poultry farmers. It is a simple and effective tool to keep a record of eggs received from the hatchery, view statistics, and run reports.
Using the app and the "hatchery" function, you can track information about the number of eggs in the hatchery, laying date, temperature settings, and other data. Keep detailed egg statistics on your poultry farm.
You can view information about the number of eggs laid over different time periods. Set daily, weekly, or monthly reminders to track the number of eggs from birds on your farm. It also provides a lot of useful information about feeding and hatching birds.
The app allows you to set reminders for bird feeding times, cleaning, and incubator cleaning. It provides the ability to view statistics in the form of graphs and charts. You can also export your data from the app in CSV format and save it on your device or send it via email.
In the app, you can select the type of bird and get personalized recommendations on its housing, as well as the type of eggs placed in the incubator, temperature, and storage time.