Remote administration is the management of a computer from a remote location. Access to your computer is carried out using specialized software through secure communication channels, which guarantees a high level of security. The Remote Administrator Control program can provide such control.
With Remote Administrator Control, you can work on no restrictions on the remote computer with the Windows operating system, just like on your local computer. RAC comprises a RAC client and a RAC server (remote computer).
More remote desktop apps for Windows can be found in this article.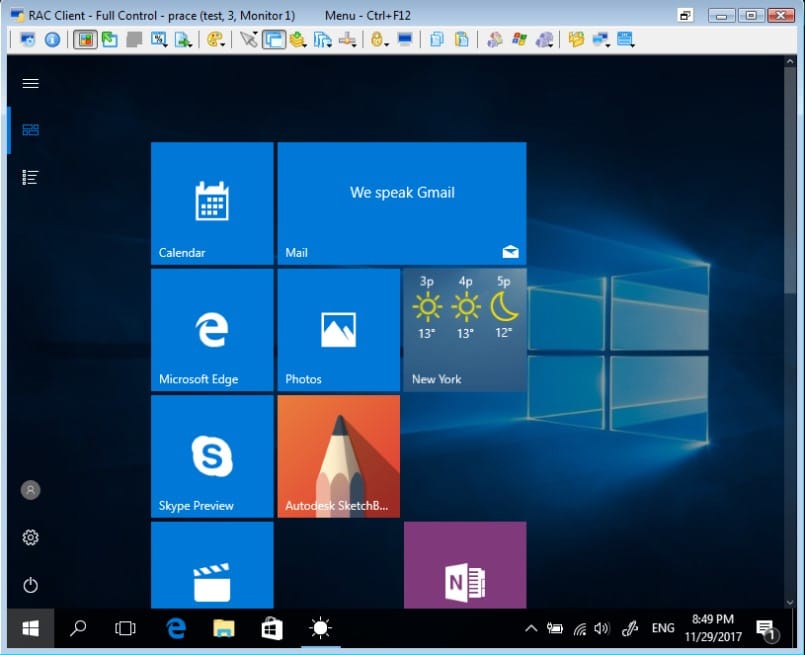 If you have questions or problems when using the program Remote Administrator Control, you can always contact the support service. The reply from the support services always comes fast, so you don't have to worry.
After installing Remote Administrator Control, you will see the primary interface of the program. The top menu contains options such as "Dile", "Edit", "Folder", "Connection", "Connect / Start", "Mode", "Active Connection". Below, you can see the icons responsible for various functions.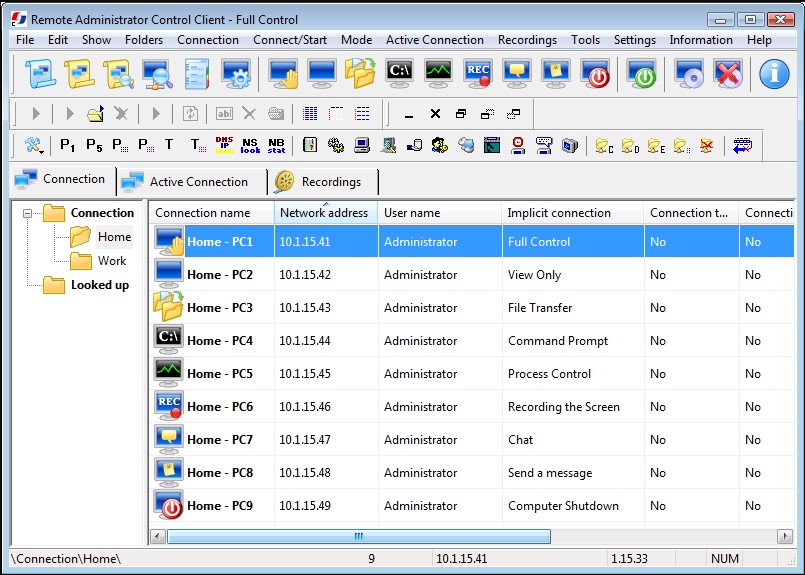 Above the main workspace there are 3 main buttons "Connection", "Active Connection", "Recordings".
In case you're still using DVD, you can also control it remotely, by using your phone and special apps.
This program allows you to work on a remote computer with remote support. Computer administration and desktop management are much easier with Remote Administrator Control. The user will gain remote access to the computer from any network.