There are some things we want to hide. It can be a set of private photos, secret chats containing important data, or just a piece of information we don't want to share with others.
One way of solving these problems is to hide files by creating a secret folder. You will need a special app and a complicated password. But this is quite difficult.
Another way is to download a secret calculator app that will work as a container for your private files. Nobody will open this application, thinking it's a normal app for arithmetic operations.
By the way, if you want to obtain full control of your device, make sure you try 11 Best Intruder Selfie Apps (Security Apps).
We have collected the best applications to hide your files. Most of them are free or they have a free trial period. Both Android and iOS users will appreciate it.
Calculator Vault: App Hider – Hide Apps
The first app is one of the best secret calculator applications in Google Play, as well as on the App Store.
You don't need to live in a constant hurry or to be afraid of your data leaking to the Internet. Let the professional app take care of your private files.
The best feature of Calculator Vault is its simple design and friendly interface. This will be a perfect option for those who are not experienced in using smartphones and applications.
How to use the app to hide your files? It is easy, just follow the listed steps:
Download Secret Calculator Vault

from App Store or Google Play.

Once you open the app, it will ask you to

set a password

. This simple measure will ensure that nobody will get access to the hidden files. You can change the password in settings.

Put the most important photos and videos in the app's folders

. Create some empty directories to mislead those who will try to unlock your Secret Calculator. This will be especially effective if you suffer from cyber attacks from hackers.

Make hidden notes

. You can import a text from the file system of your smartphone or create it from scratch right in the app.
The app is free with no ads. Both Android and iOS users will enjoy a wide range of functions right after the download.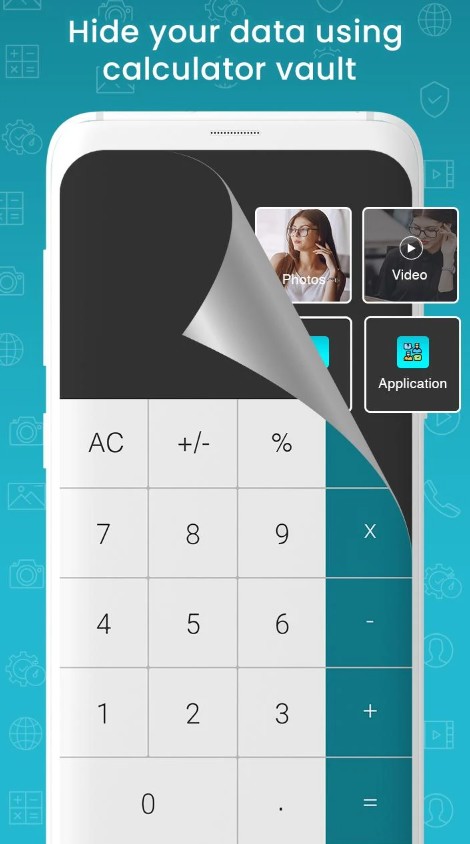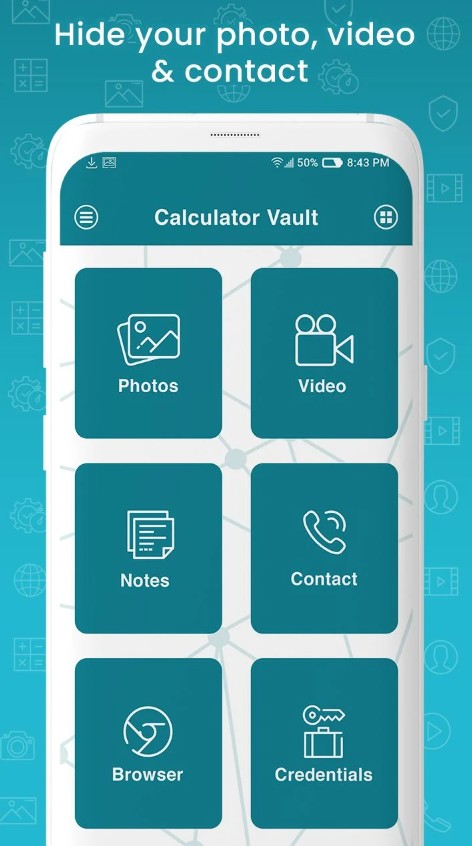 You may also like: 11 Best Apps to Hide Pictures and Videos on Android
Calculator# Hide Photos Videos
Here comes an ultimate privacy application for iOS! This app is truly universal. With Calculator, you will be able to hide anything you want, including big files and archives.
The app will be a great tool for those who are afraid of other people seeing their data. You can be sure that nobody from your family or friends will see the hidden files.
What is more, if you are afraid of hackers, they will also have no opportunity to see the content of your Calculator. Or they even won't try looking there, that's the way this app works.
What can you place in the Secret Calculator:
Photo and videos

. That's the reason why most users download this type of application. You can take a photo and save it to the Calculator or import it from your phone gallery.

Save important audio recordings

from various messengers like WhatsApp, Viber, and many others. You don't need to do any complicated operations, just press the button 'import' and hide the files.

Hide your plans

. Sometimes you need To-Do Lists that are supposed to be for you only. Open the app and create the file. In this case, the list will be hidden from others.

Keep your passwords and credentials secure

. Nobody can remember all of the passwords. You can hardly keep so many letters and figures in mind, so let Secret Calculator do it instead of you.

Security is a priority

. To be 100% safe, create multiple locks. You can use Touch ID, PIN, or password.
If someone tries to open the app and gives it an incorrect password, the application creates a fake crash and closes itself.
Even though the app is packed with cool functions, its size is quite small – 55 MB only.
The Calculator is available on App Store for free.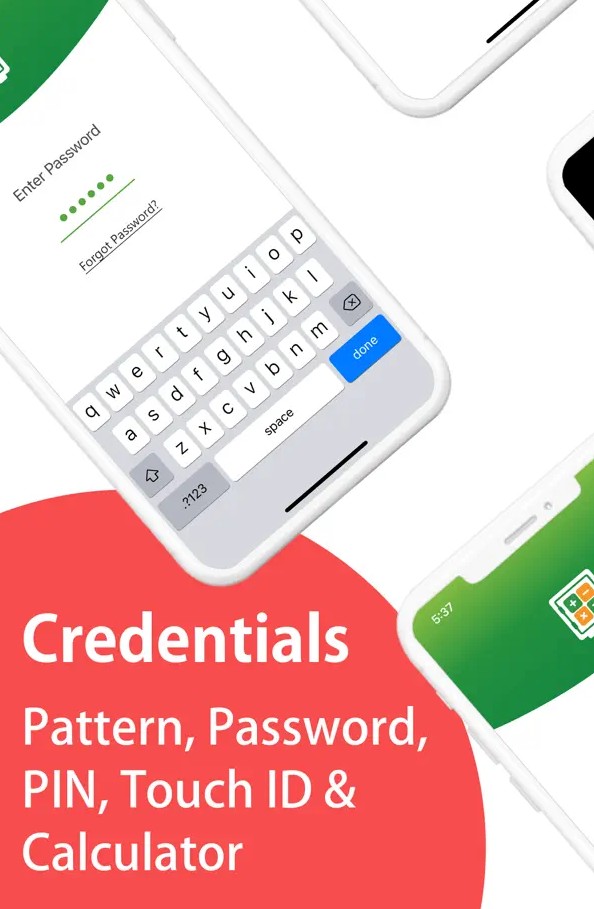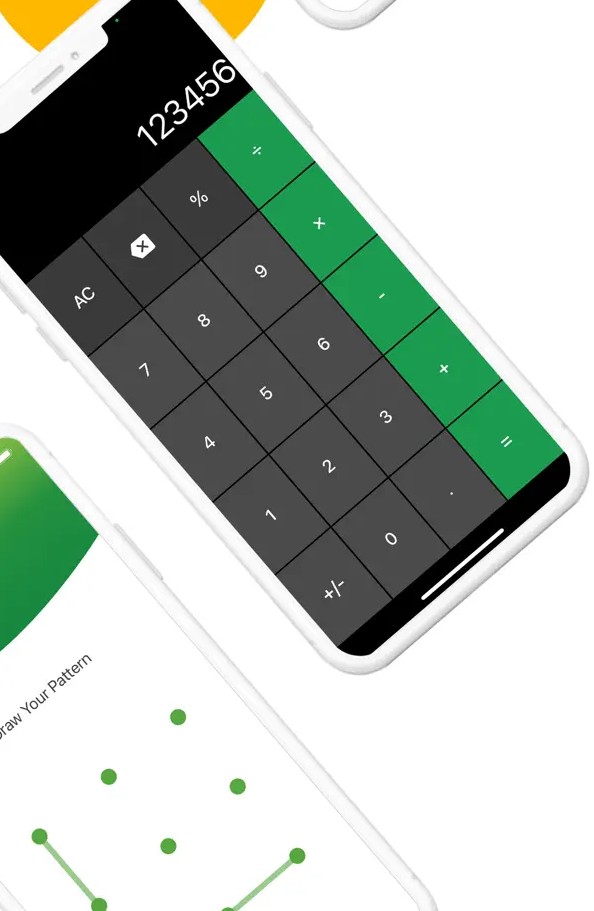 Secure Private Calculator
This application will be the best option for those who like simple and efficient products. Secure Private Calculator is famous for its friendly interface and minimalist design.
There is plenty of features to discover:
The app

looks like a real calculator

. What's more, it automatically switches to the calculator, when it is working in the background mode.

Set the password

to make your files truly private. You can change it at any time (we highly recommend that you do it regularly to make cyber attacks impossible). Press % to save the password. Try to make it complicated so that nobody can parse it.

Use File Manager

. It will help you keep yourself organized and keep your information private. With this manager, you can easily import photos, videos, and many other types of files, including zip archives.

Create a custom album

. Add your private photos there. You can set a special password for this album. It can be different from the one that you have set for the whole app.

Add notes

. It can be your thoughts, to-do lists, or poems created by you. Nobody will ever see it.

You can

create your private contact book

as well. Sometimes you don't wanna others to see all of your phone numbers. Add these numbers to the app at once or import them from your device.
Should you face any problems, feel free to write the developers about it. They are quite fast to react and fix the bugs.
Another great thing about Secure Private Calculator is that there are no in-app purchases, all the functions are free of charge. There are some ads but they are not too frequent to appear so they won't distract you.
You can get this application on App Store and stop being afraid of your data being stolen.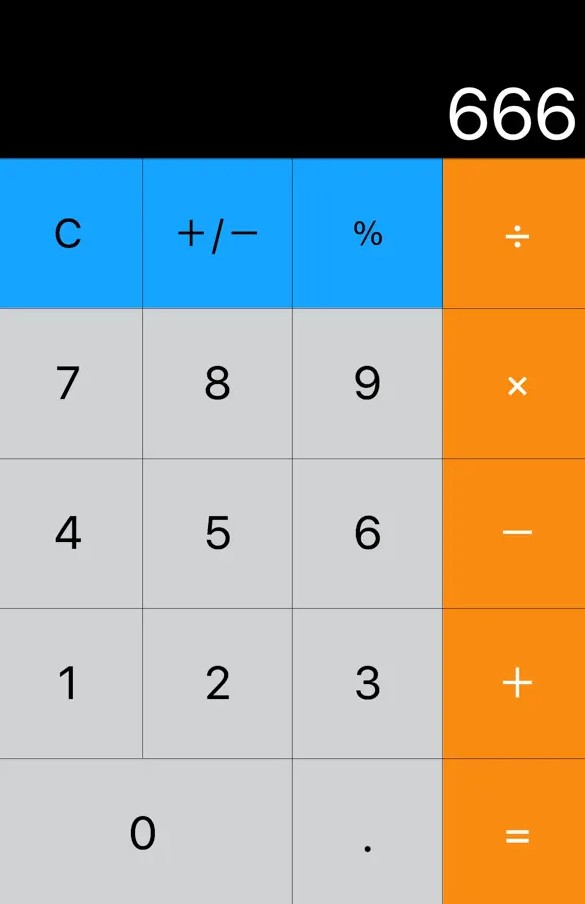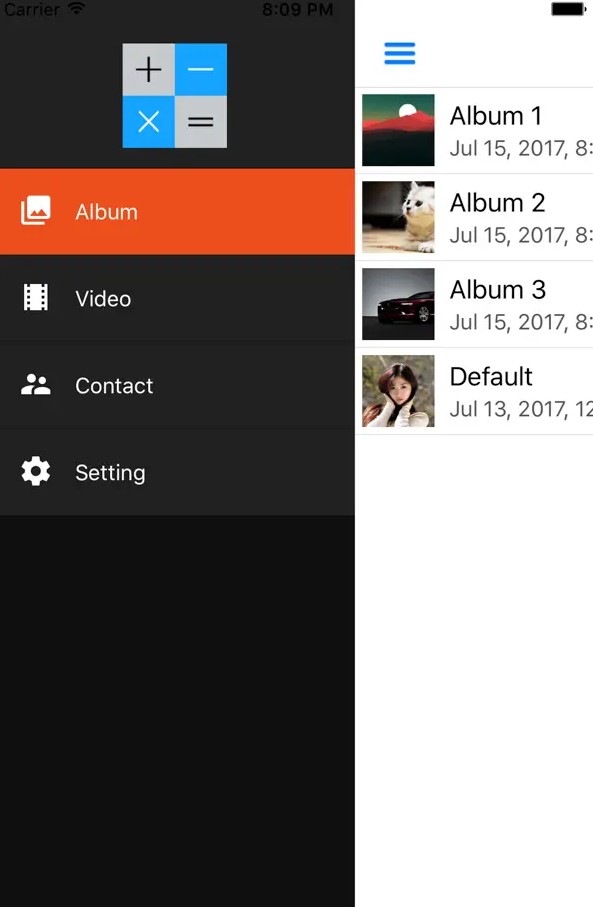 Secret Photo Vault – SPV
Secret Photo Vault – SPV designed to provide users with a discreet and secure solution for protecting their private photos and videos. With a user-friendly interface, the app offers a range of features that make it easy to safeguard sensitive content and maintain control over personal files.
To hide files in Secret Photo Vault – SPV, users can simply import their photos and videos from their device's camera roll or album into the app. Access to the vault is protected by a personalized passcode, allowing only authorized users to view the hidden content.
Main features:
Encryption to remain files secure and protected from unauthorized viewing
In-app viewing with different passcodes for added privacy
With features like a decoy password option and a discreet icon, Secret Photo Vault – SPV provides an added layer of security, ensuring that even if someone gains access to the device, they won't be able to discover the hidden vault.
As with any app, there may be occasional bugs or issues that arise. However, the developers of Secret Photo Vault – SPV strive to provide a seamless user experience and frequently release updates to address any bugs or performance concerns.
In conclusion, Secret Photo Vault – SPV is a reliable and secure app for iOS users seeking to protect their sensitive photos and videos.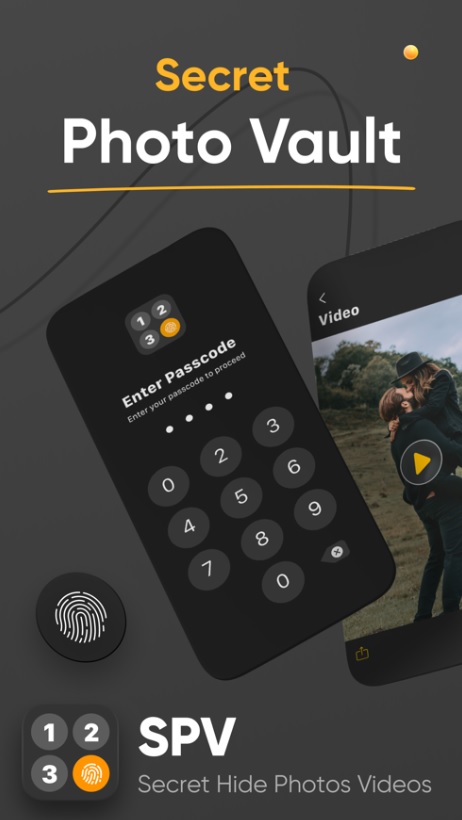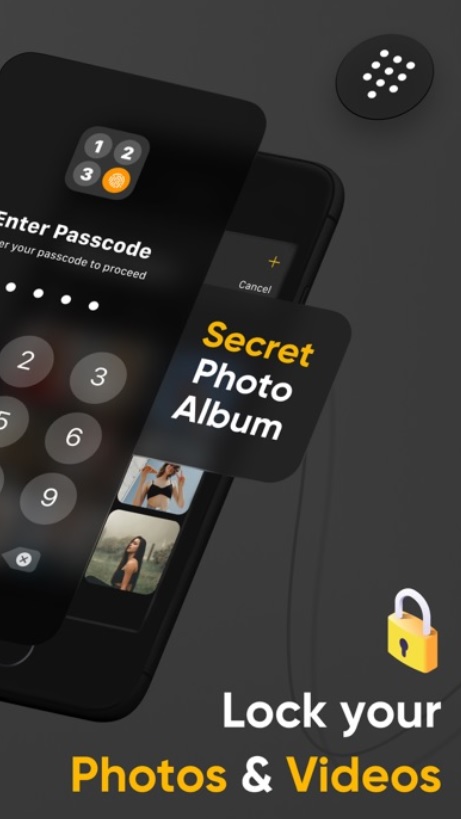 Calculator – photo vault
This calculator has all the necessary tools to secure your files from people who want to trick or cheat you.
Users can input a secret combination of numbers and symbols into the calculator interface, which then grants access to the hidden photo vault. This intuitive approach ensures that prying eyes remain clueless about the true purpose of the app, adding an extra layer of security to your private files.
It provides a covert and secure space to store personal photos, videos, and other confidential files. With increasing concerns about online privacy and data breaches, this app offers peace of mind to users who wish to safeguard their most cherished memories and sensitive information.
Main features:
Intruder alert to know in case of someone is trying to get your files
Decoy mode that allows you to create a separate passcode that reveals a different set of files, providing an added layer of security
Fingerprint lock (optional) for quick and convenient access to the photo vault
As with any technology, users may encounter bugs or technical issues while using the app. However, it's essential to note that the developers consistently work on updates to improve functionality and address any reported problems promptly.
In conclusion, Calculator – Photo Vault is a reliable app that ensures the privacy of your files through its clever disguise as a calculator.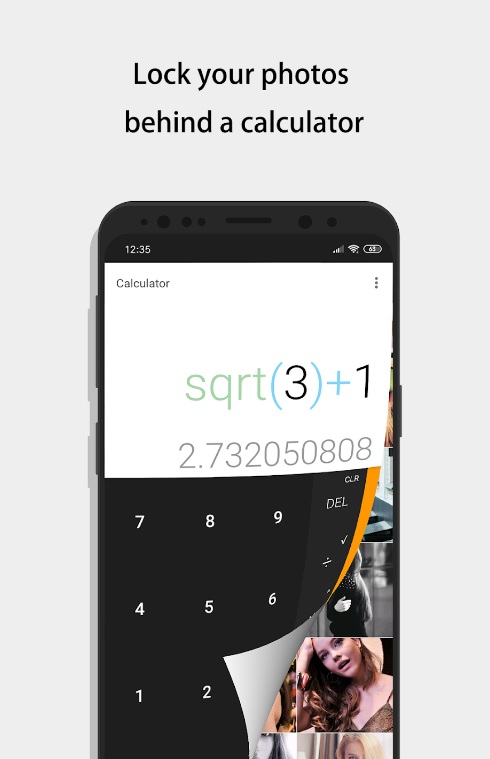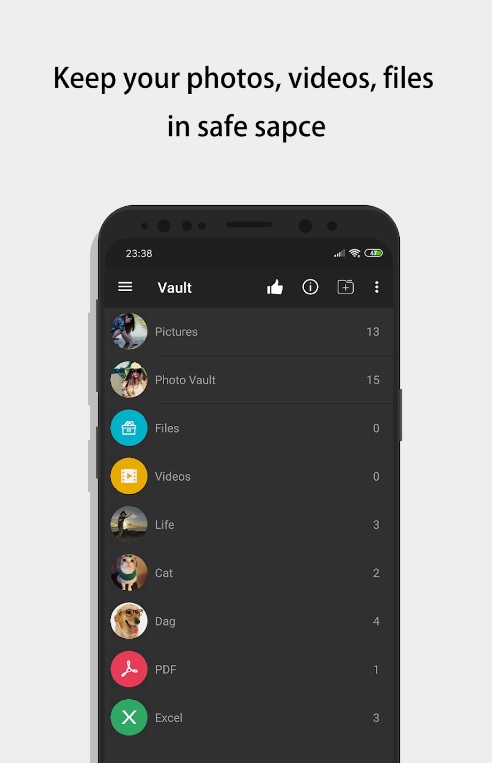 Calculator Vault:Photo Hider-H
Security is a serious issue, and you can't neglect it. Some photos should be hidden, though. This is why you need to try this application.
Let's look at the best options provided by Calculator Vault: Photo Hider-H:
Open this app and import your private photos

and videos there. Nobody will ever consider finding them in a calculator!

Unlock the app

using your fingerprint

. This is the most secure technology, it is much more reliable than a PIN or a password.

Enjoy

full synchronization with multiple devices

. This will save you precious time – you won't need to manually import all the stuff.

Hide

an unlimited number

of photos and files. Yo don't need to go for in-app purchases to keep using the app.

The application is rated 4.5 out of 5 on Google play. Users love its simplicity and unlimited number of options.
At the moment, this photo hider is available for Android users only.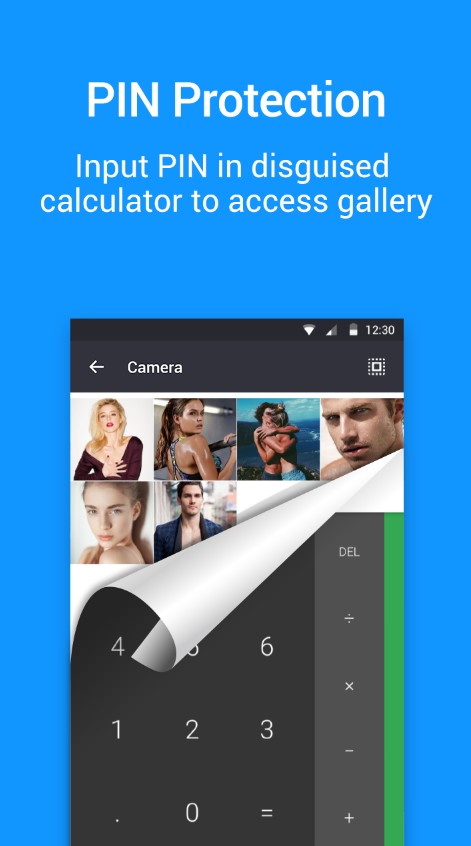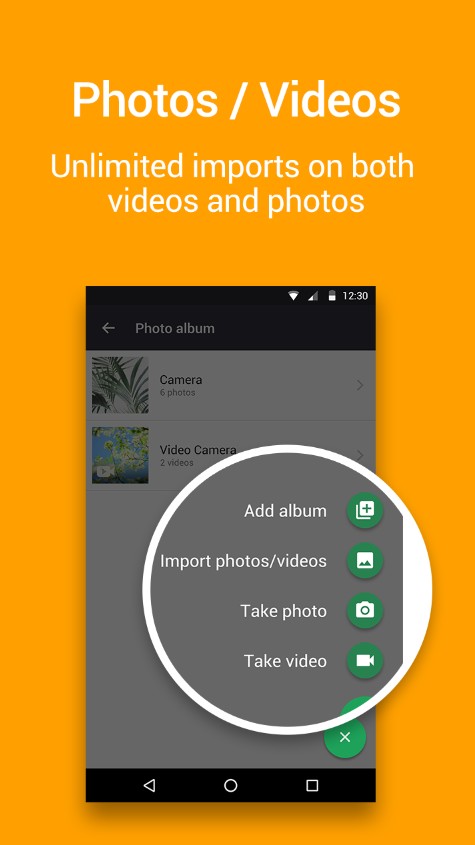 By the way, if you need to hide some text messages but not the photos, you might need 5 Best iOS Apps to Hide Text Messages.
HideU: Calculator Lock
With this app, users can safeguard their sensitive photos, videos, and documents away from prying eyes. The app operates as a fully functional calculator on the surface, but beneath the surface lies a powerful vault for your private content.
Users can then import their confidential files from their device's gallery or camera roll directly into the vault. With HideU's intuitive interface, organizing and managing files becomes a seamless experience.
The benefits of using HideU are plentiful. Firstly, the app provides peace of mind by ensuring that personal and sensitive data remains secure and hidden from unauthorized users. The disguise of a calculator icon makes it inconspicuous and unsuspecting, adding an extra layer of protection.
Main Features:
Disguised сalculator icon
PIN or pattern lock to secure your private vault
Secure file import from your device's gallery
Intuitive user interface for effortless navigation and file management
Regarding bugs, HideU: Calculator Lock is regularly updated to enhance user experience and address any issues. Developers are committed to providing a seamless and bug-free app to their users.
In conclusion, HideU: Calculator Lock offers an excellent solution for anyone seeking to protect their private files on an Android device, with its clever disguise, robust security, and convenient features. Download it now to safeguard your sensitive content with ease and confidence.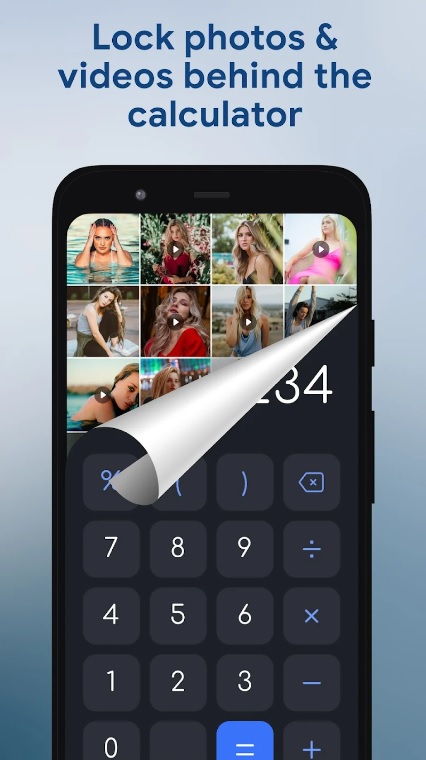 Calculator Vault: App Hider
Here is another nice privacy app. It will lock all the photos and videos that need to be hidden. There are many advantages of using this application. Not only does it hide your important files, but it also looks like a calculator, using its icon.
Another cool thing is that Calculator can also hide whole applications so that nobody knows they are installed on your device. It will hide the app and its notifications. If you need to open the hidden app, go to Calculator Vault and feel free to use it.
To enjoy all the options provided by Calculator Vault, you don't need to have root privileges. The only thing you need to do is to have the app and give it some permissions.
Here are the basic functions of Calculator Vault:
Password protection

. When you open the app for the first time, it will ask you to give a password. Make sure it's complicated enough.

The app

turns into a real calculator

with its arithmetic functions and unique interface if somebody gives a wrong password.

Hide all types of files

, such as photos, videos, notes, applications, and archives. You can add the files when they are created or import them from your phone system.
The app is free of charge. There are some ads that keep the content free for you.
The application has a very high rating in Google Play. Users tend to praise it for its simple interface and efficiency.
Unfortunately, only Android users can enjoy Calculator Vault.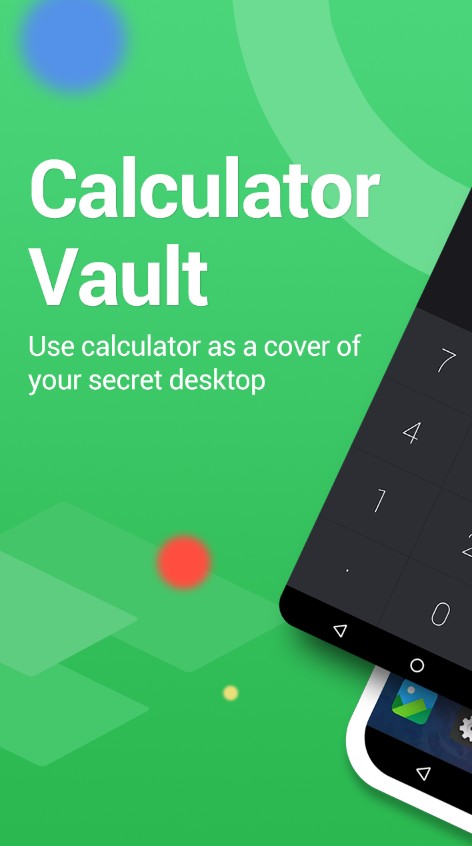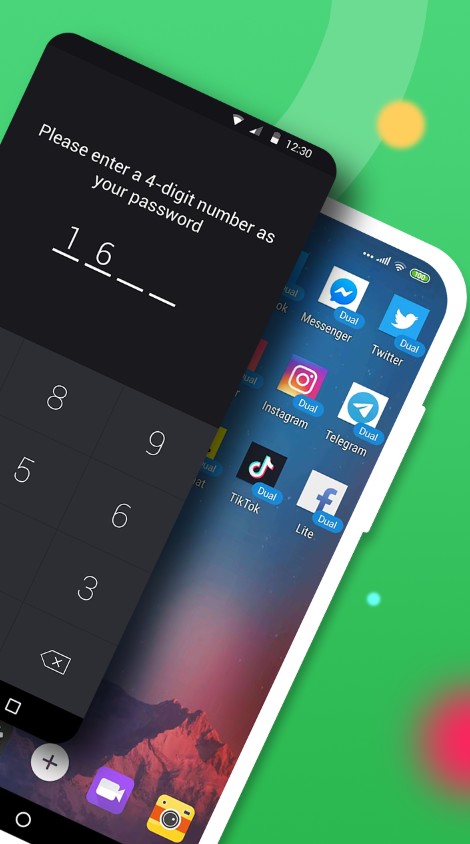 Gallery Lock -Lock Photo&Video
You need to hide some photos or videos so the best thing you can do is to try Gallery Lock. Make sure you check this powerful privacy protection tool. The range of its functions is no different from the other apps listed here.
However, Gallery Lock has some unique features too. Let's take a look at them:
Add your videos, photos, or any other files

. They will be protected by the password you will set. You can set your password containing letters and figures or use a PIN.

Intruder selfies

. If someone tries to unlock the app, it will automatically take a photo of this person. The photos will be kept in a special folder inside Gallery Lock.

Fake Cover

for 100% protection. If you enter a secret code (you can set it as well), the app will show you the interface of a real calculator. This function will come in handy if you are not alone and someone is looking straight at your screen.

Manage the content

. The file system is quite easy to understand. You can create various folders and divide your files. Then you can sort the files by size or tags. If you have too many files, use search to find the file by its name.

Good support

. There are many problems you can face when using the app. For example, you might forget your password. In the app, you can easily handle such problems.
The only disadvantage of the application is that there can be some glitches. For example, some of the photos can be removed from the app and turn out in the gallery. This won't lead to an information loss but still, it's quite unpleasant.
Even though there are many functions, the app is quite small – 14 MB only.
You can get the application in Google Play for free. All the functions are free but you have to put up with many ads.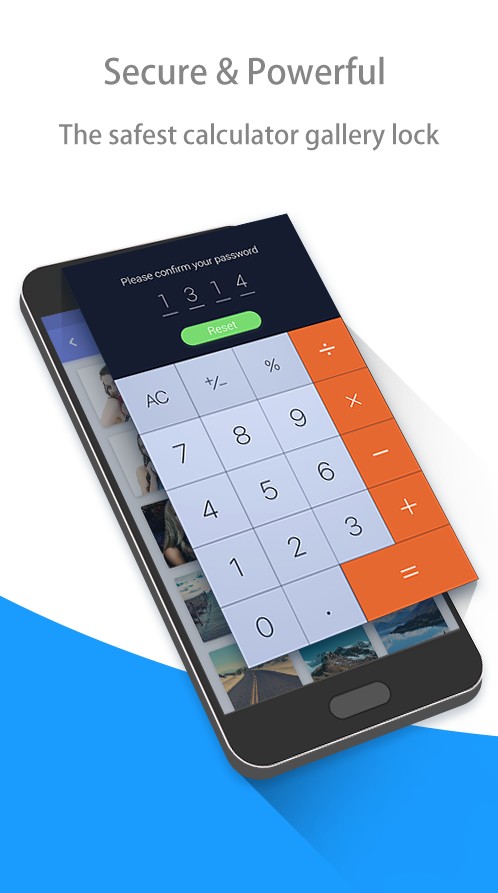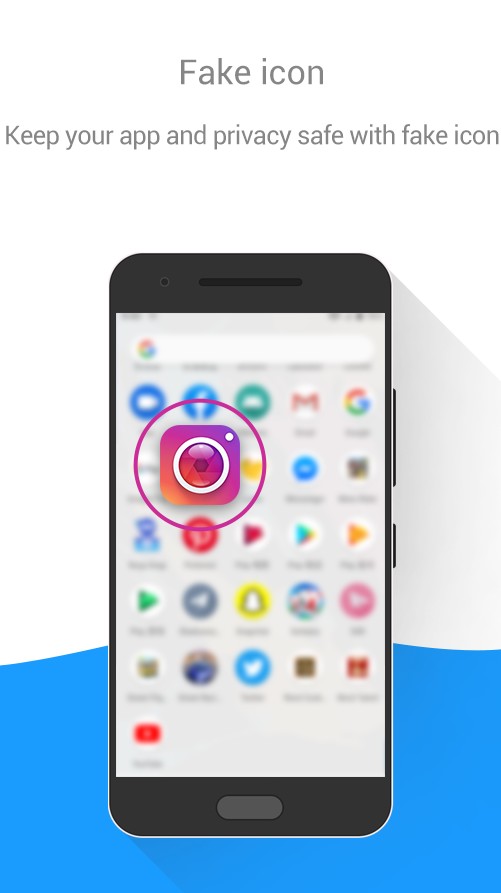 Calculator Vault: Private AppLock, Photo and Video
Take a look at another secure file manager. Calculator Vault will make sure your files will be protected properly.
Not only does the app hide your photos and videos, but it also hides your contacts, applications, notes, and other types of files. You can import them from your gallery or place them automatically.
Here are the basic features of Calculator Vault:
You can

hide an unlimited number of files

. If you have many files, make sure you place them in different folders. The best way to organize your files is to divide them according to your logic.

You can i

mport the pictures from various social networks

, such as WhatsApp, Twitter, Facebook, or any others. These pictures will be placed in Calculator Vault, not in your gallery. What is more, you can import audio messages.

Hide your important documents

. It can be anything: a Word text, a spreadsheet, or a note you wrote. What you need to do is to set a difficult password. You can change it at any time. Now you can keep your card numbers, passwords, and other things. You can be 100% sure you won't be hacked.

Even though the app looks like a Calculator, some people may try to unlock it. If they try to do it, they will be tracked. After this, you will be able to see

a folder containing selfies of intruders

.

Hide the app

if you need to. You can even hide the app's icon so that nobody will see it on your screen. To do it, you need to go to your phone's settings.
If you have any problems, make sure you contact the developers, they respond fast.
The app is available in Google Play for free. There are many ads that may distract you from the content, though.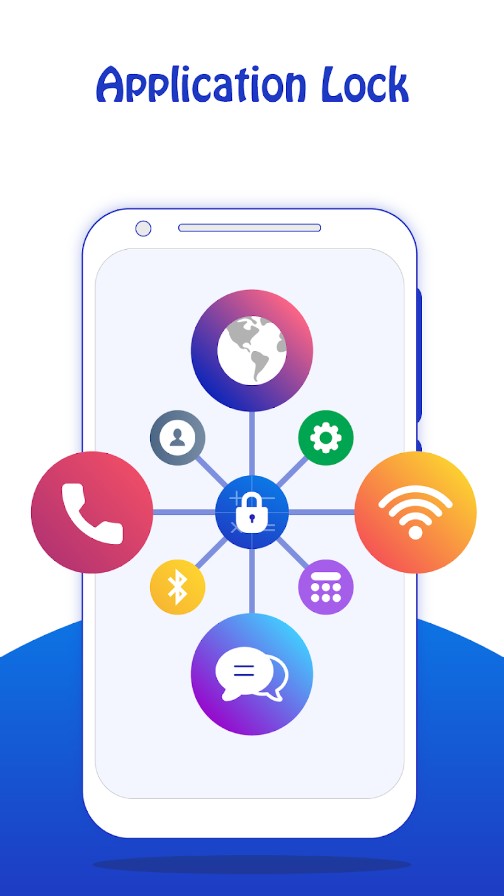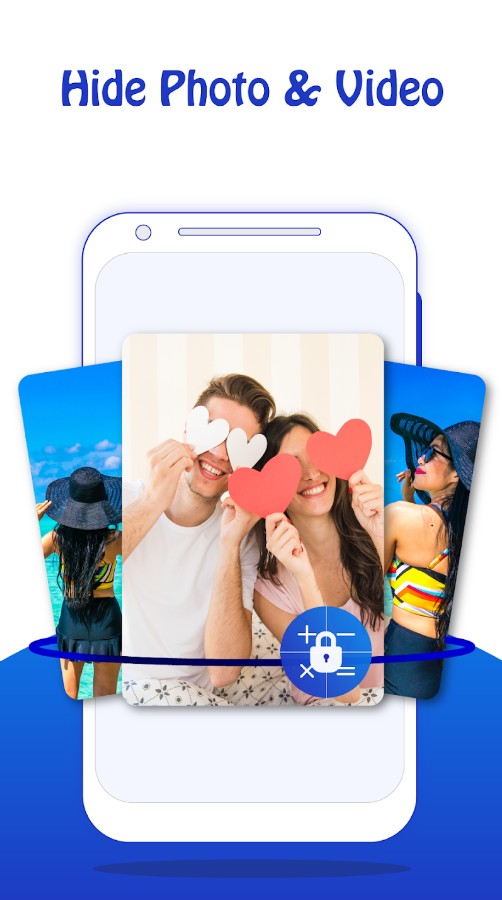 You can also check: 11 Best Apps to Hide Apps
Calculator Lock – Lock Videos and Hide Photos
It's time you started caring about your privacy. Do you often think about your personal data leaking out of your phone? If yes, you need to download one of the apps listed here, including this one.
Calculator Lock is aimed at hiding your photos and videos. It doesn't work with archives and other types of files.
Here are the basic features of Calculator Lock:
The app is

disguised as a calculator

, so it hides your precious files behind a math application. Unfortunately, Calculator Lock works with photos and videos only.

Put your photos in the app

once you make them or

import them

from the gallery. If you import, the photos will be automatically removed from your normal gallery.

Huge storage

that will allow you to keep many files without any limits. This is a pro function.

Good password protection

. Set a complicated password to make sure it can't be parsed.

Built-in file manager

and image viewer that makes it so easy and fast to work with the app.

Fake Vault

will help you stay private. If someone manages to get access to your smartphone or tablet, it doesn't mean anything. The app will ask the guest to enter a password. If it's wrong, the app will turn into a fake calculator with its typical functions.

Create folders

to keep order and privacy. It's always better to divide your information and keep it in different places. In these cases, it will be harder for hackers to collect all the pieces. The number of folders you can create is unlimited.

Hide folders

inside the app. In fact, you can hide anything except the app itself. However, you can remove its icon from the screen. In this case, it will be hard to find it.

Secret private browser

to stay anonymous when surfing the Internet. However, you should always be cautious when you download files from there.
The app is easy to use, it has a primitive interface. What is more, it has a simple algorithm for password recovery. You can change your password or PIN at the click of a button.
The only negative thing you should know about: if you uninstall the app and download it once again, your photos and videos will be lost.
You can download Calculator Lock from Google Play. It's free with ads.