Do you like to tickle your nerves or do you like to enjoy games in the style of slender men? If so, then the Shoot your nightmare game is exactly for you!
A new horror action game in which you are assigned the main role is ready to let everyone into your spooky three-dimensional world, and the story of the main character will become your story, if you, of course, dare to have such a trip.
Discover more horror games in this article.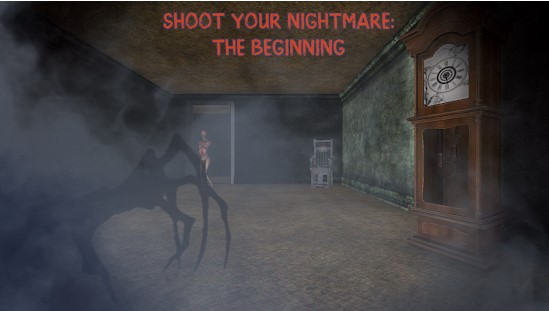 The game turned out to be actually scary, and if you use headphones during the game and don't get distracted, it may seem that you and the empty back and his heart-rending screams can drive anyone crazy!
Shoot your nightmare is a first-person survival horror game.
When you unlock the game, you see 3 red buttons: "credit"- where you can follow the links to the game and developer sites; "quit"- a button for instant entry from the game; and the most curious button is "play", by pressing this button you start the game!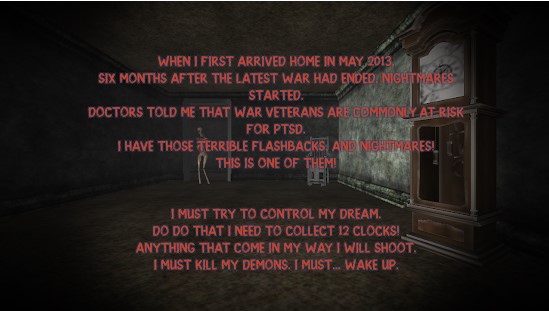 You are trapped inside your nightmare. You have to fight and find your way to the end! You have 12 hours to wake up and all you have with you is a knife, a pistol, a shotgun, and an M4 weapon!
Have you heard about horror puzzle games? We prepared a list of the best of them and you – in this article.
Explore your nightmares, find alarm clocks to wake up from the nightmare, and kill everything that moves! This game does not need registration, which is very convenient and makes it possible to start playing faster! This game may differ in its unique graphics in which everything is perfectly clear!