Nothing compares to a pair of new sneakers you've been dreaming about. However, it might be challenging to get into a sneaker market right now, when it's so saturated and overloaded.
Apps are one of the handiest ways to buy and sell sneakers now, you just need to know where to look. That's what this article is here for: to give you the best sneaker apps to buy & sell shoes in 2023. These apps let you find the best deals for both new and second-hand sneakers. You can also buy some clothes in second-hand stores.
Most of them also provide you with a verification tool, so you can be sure you're not paying for a fake. Let's dive in!
StockX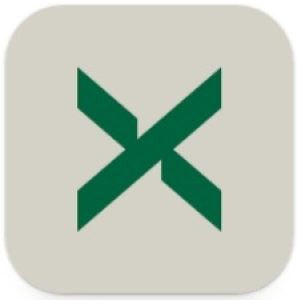 Starting up with a No1 platform for sneakerheads.
It's an all-in-one platform for selling and buying all kinds of sneakers, clothing items, and more. The app actually covers plenty of categories, including luxury handbags and even electronics, but it doesn't make its sneaker section bad. All the items on its app go through a verification process, so you can be sure you're not buying a cheap fake for the full price.
However, the buying process on this app is not that simple (or just not quite common). You will need to put the price for an item, and if you offer more than other users, you get the item. It's like an auction. You'll get to view real-time price changes and trade smartly. Just make sure to but things thoughtfully and compare the prices on other platforms to avoid overpaying.
As for the brands, all the most favored ones are covered. You got Nike, Adidas, Yeezy, and more. All the items here are second-handed, but the majority of them are in good condition and maybe haven't even been worn. It's easy to pay for an item online, and there seem to be no delays, which is great.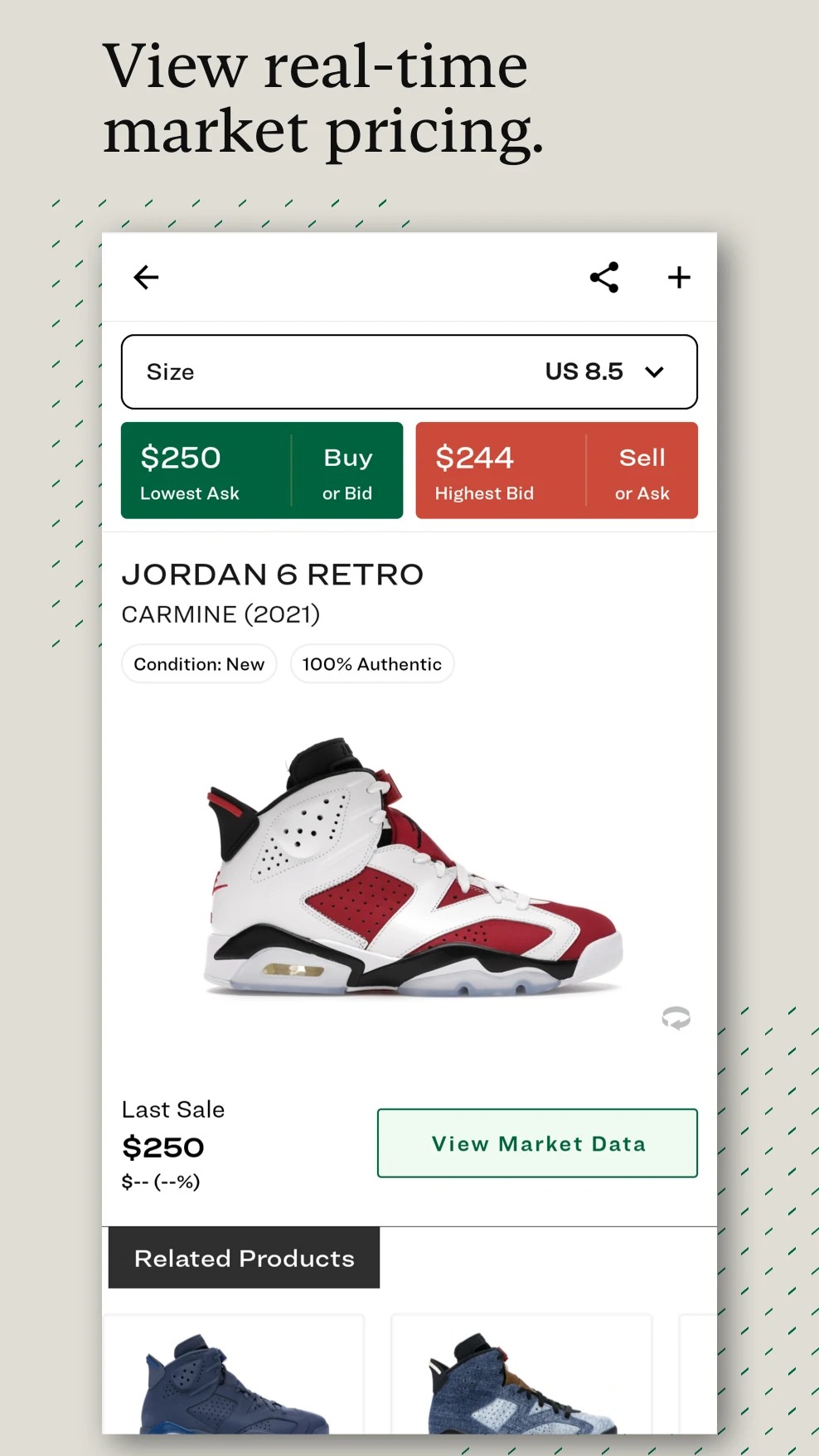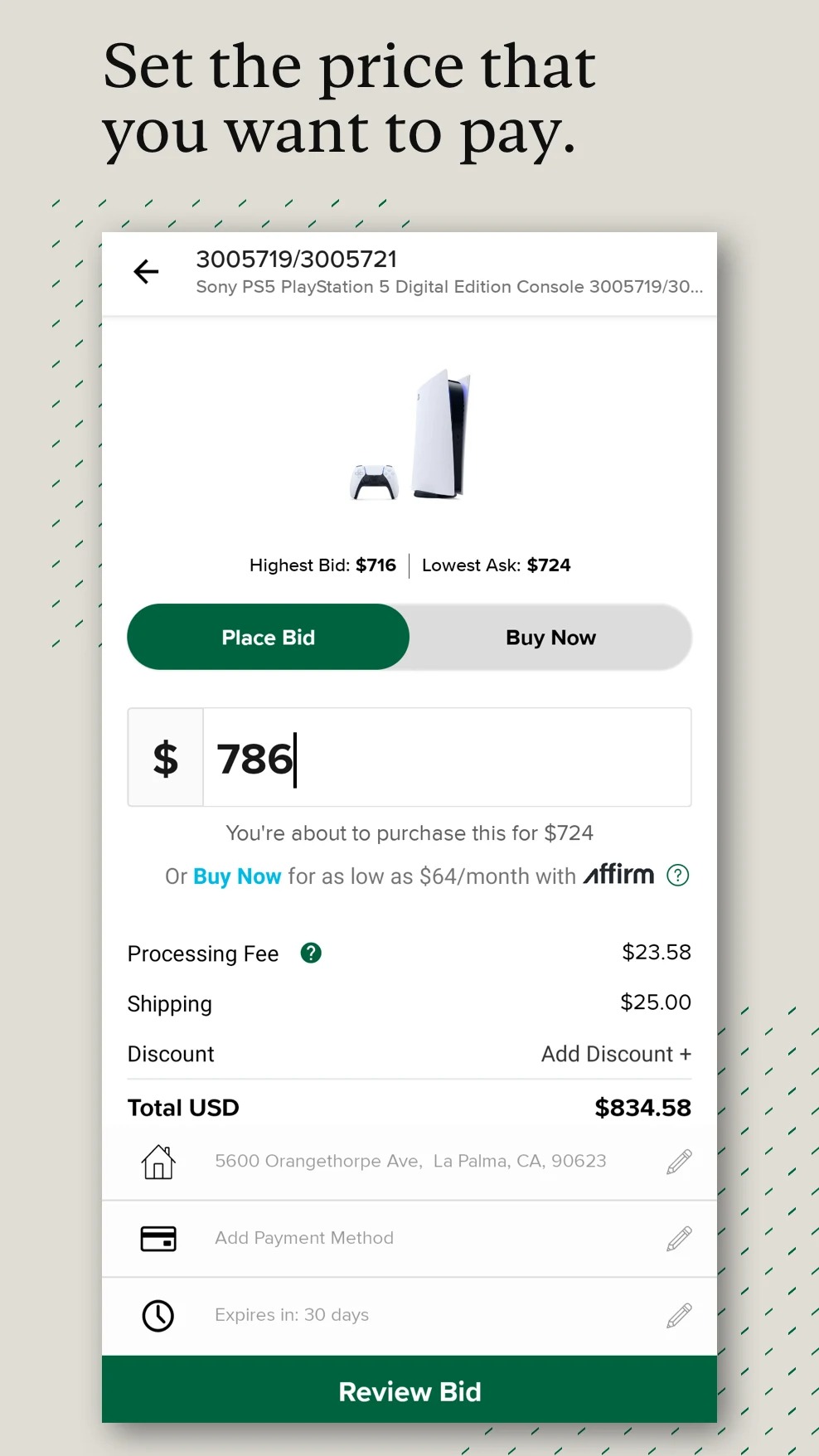 You may also like: 15 Best Vintage Clothing Apps & Websites
Nike SNKRS: Shoes & Streetwear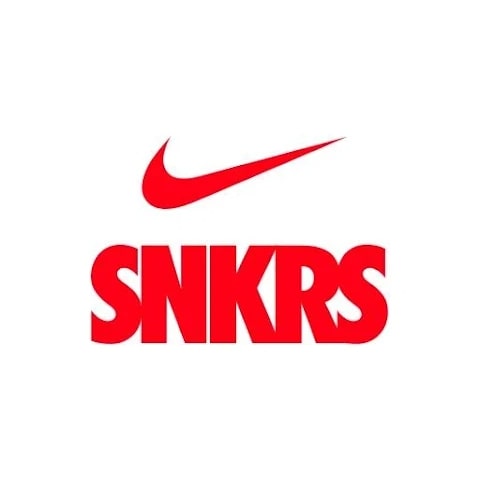 Nike SNKRS: Shoes & Streetwear is a popular app from Nike that is designed for fans of fashionable sneakers and iconic models. With this app, users get access to a huge range of Nike sneakers, release news, exclusive offers, and much more.
Here you can easily find the most sought-after sneaker and apparel models. The app has a convenient filter that allows you to choose the right size, color, and other parameters.
Also, information about all upcoming and available releases is published here, so that you will be aware of the latest novelties and buy sneakers first. Browse and buy exclusive collections and limited edition Nike sneakers.
The app contains detailed information about each model: photos, description, technical specifications, and care instructions. Set up and receive notifications about upcoming releases, promotions, discounts, and other company events.
You can watch live streams, join fashion communities, and view content that is related to style and the latest trends.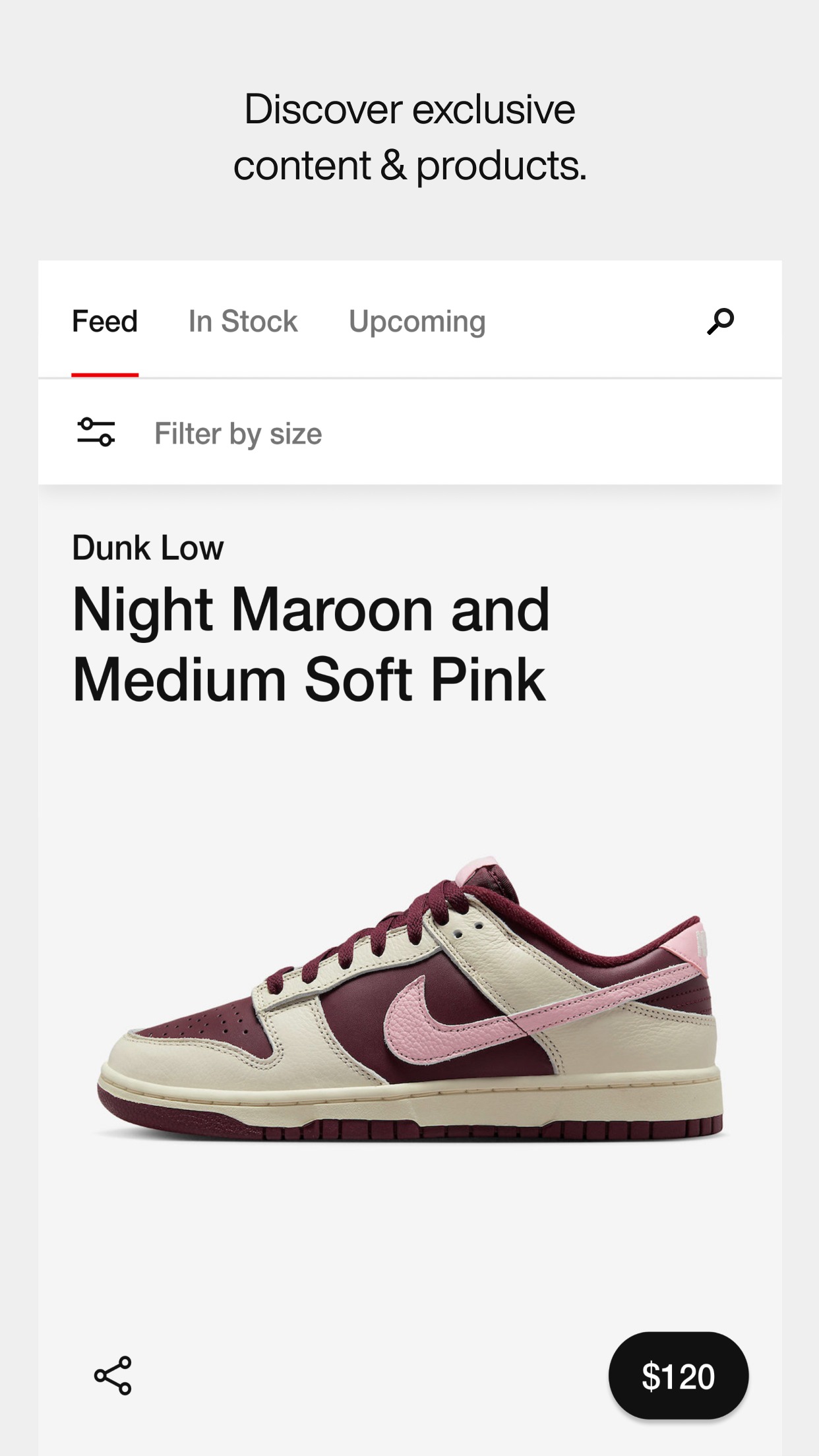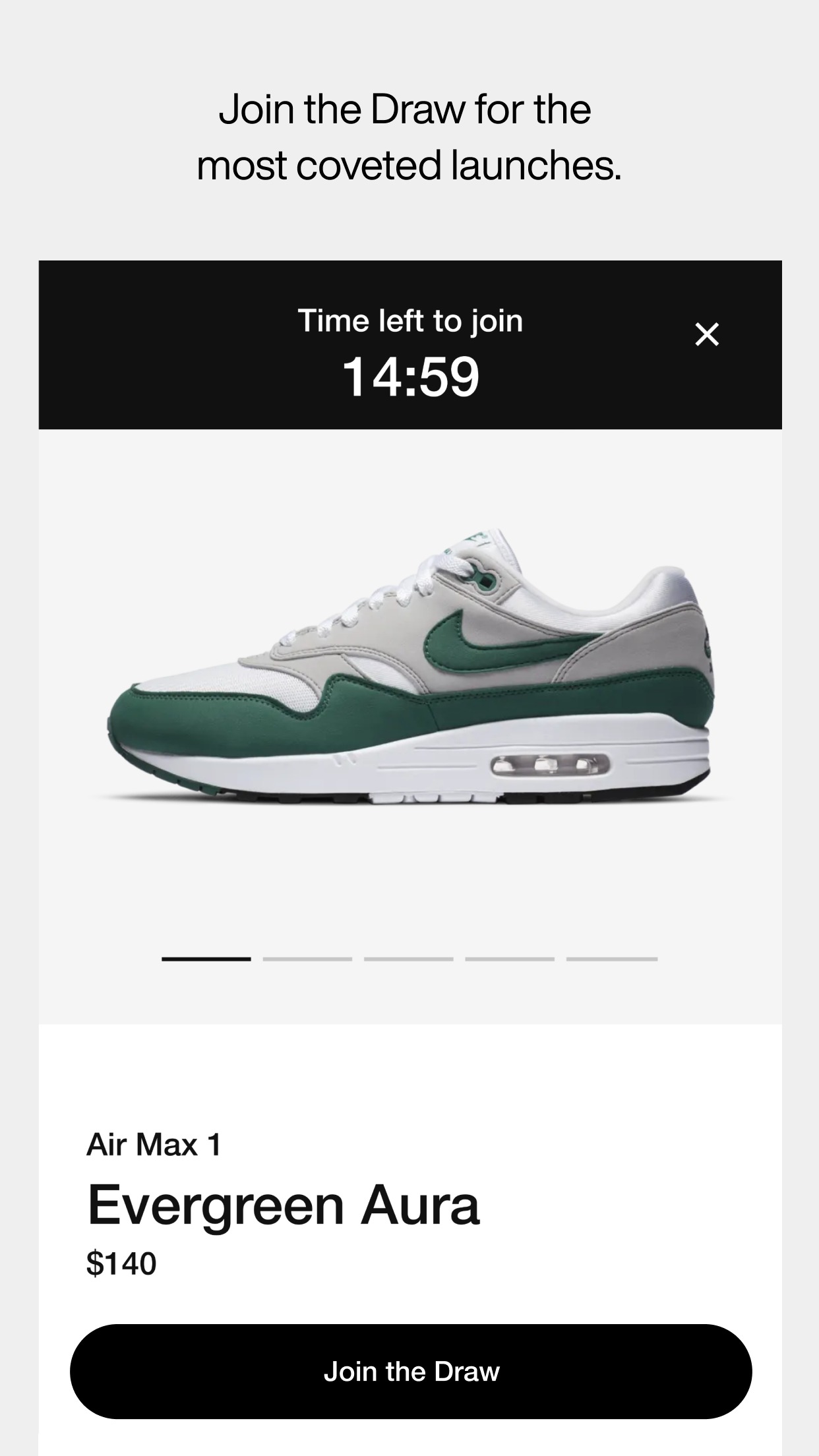 SNKRADDICTED – Sneaker App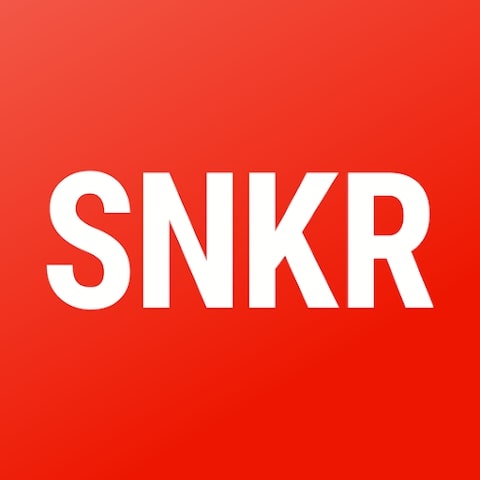 SNKRADDICTED is a unique mobile app that offers users a convenient and practical platform to search for sneakers and stylish streetwear.
Here you can save your personal collection of sneakers and clothes, add images of models, specify details, and other parameters. This allows you to save and track your favorite models and share your collections with other street-style enthusiasts.
With the help of a convenient search system, you can find popular and exclusive sneaker models by various criteria. The filtering function allows you to refine your search parameters and quickly find the right pair.
The app offers detailed information about each sneaker model, including the history of its creation, unique features, and other useful data. This allows fashion lovers to learn more about the sneakers and streetwear available for purchase.
The app provides notifications when new models arrive, prices drop, or other events. Search sneakers and apparel by year of release and degree of popularity. View the nearest points where you can buy the selected products and set notifications about new arrivals.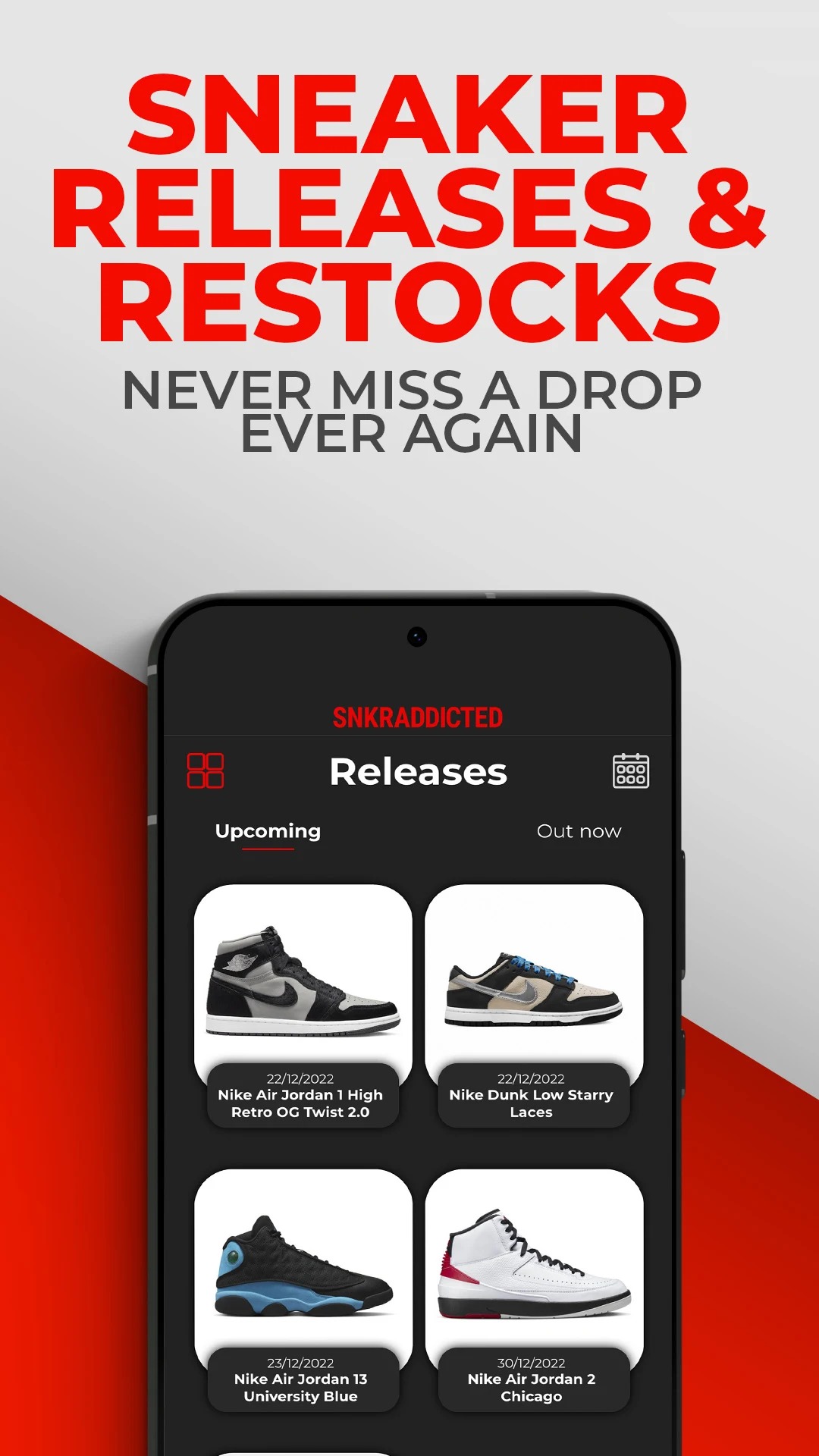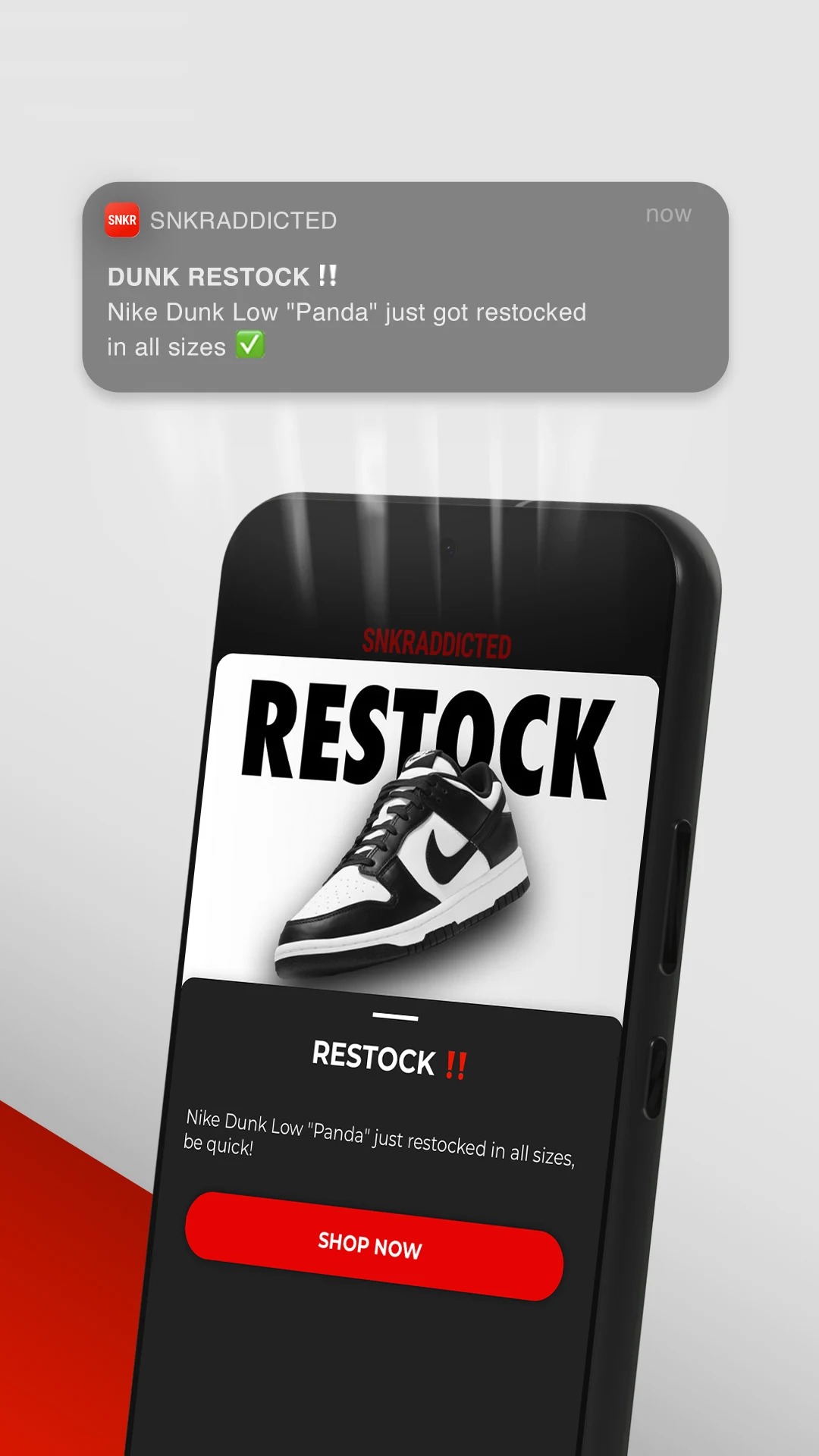 GOAT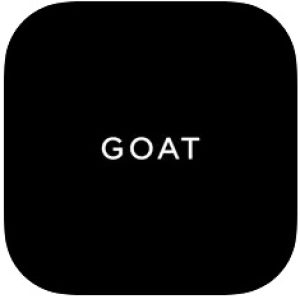 Next, there's a marketplace app with a wide range of sneakers.
For now, the app lets you pick between over 125K pairs of sneakers, which is pretty impressive. It covers all the popular brands such as Nike, Converse, NB, and more. There are also some luxury brands like Off-White, Gucci, and all that, so there's smth for everyone. You can even catch a pair of vintage footwear if lucky.
All the second-hand items go through authentication, so you can be sure there are no fakes or smth. The verification is free also you won't be charged extra. As for the purchasing process, it's similar to the one on the previous app. In fact, you have two options on how to get your hands on the item. Firstly, you can just buy a pair at the seller's rates. And secondly, you can leave a bid and hope your offer is the most pleasing to the seller.
The verification process actually happens after you've reserved a pair. As you may guess, this face affects the delivery, but at least you won't get fooled. The delivery works across multiple countries, which is pleasing. However, it's not that simple to get a seller account approved here, but it's still possible.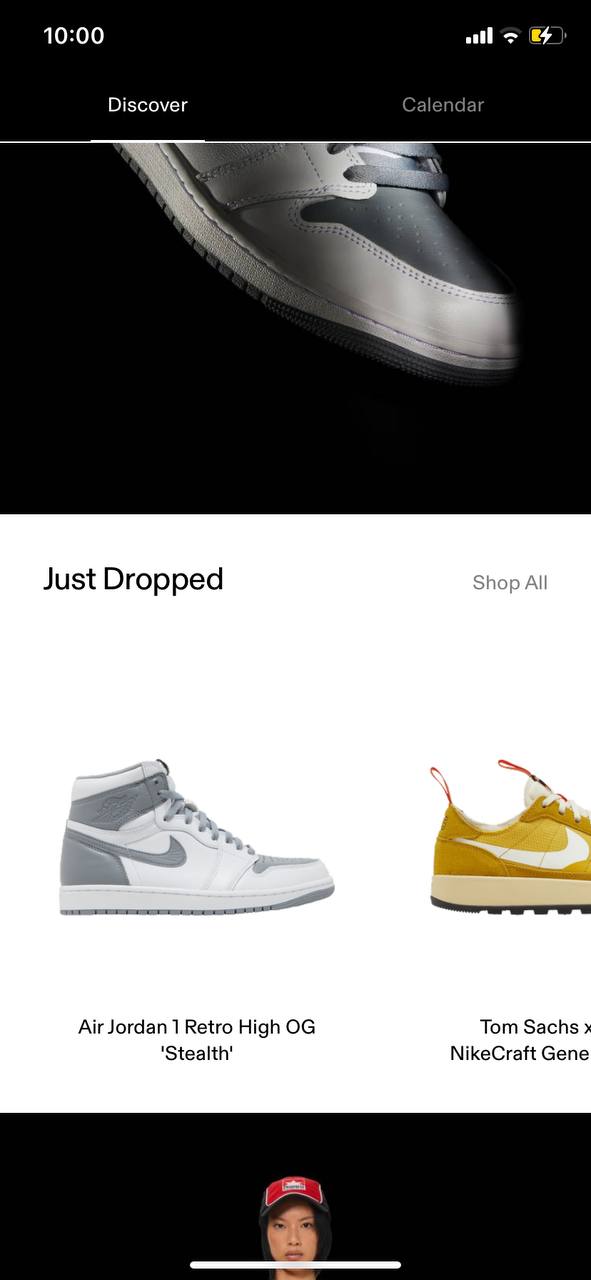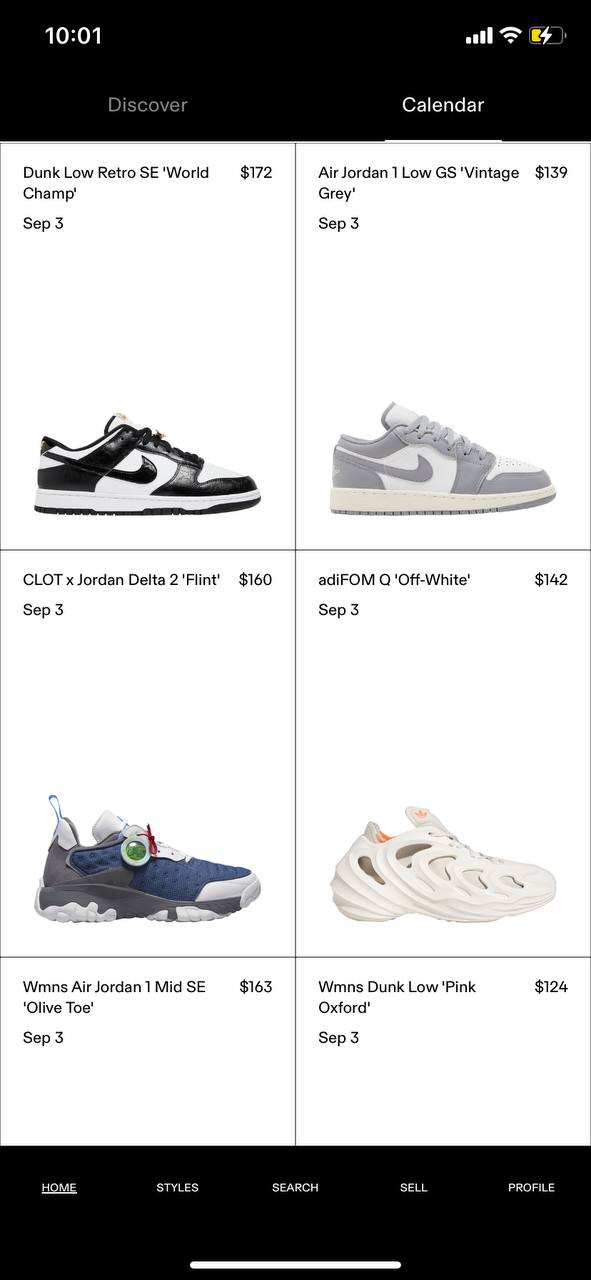 Stadium Goods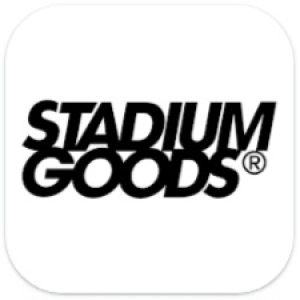 If you appreciate a pair of top-class sneakers, don't get past this app.
This app provides you with a massive compilation of sneakers. There are over 200K offers t choose from, and this number increases every day. It features sneakers from top brands such as Adidas, Supreme, Nike, and all others. You'll get to find some rare pairs and limited editions, along with some old drops.
The newest releases appear on the app in time, and you can set up notifications to never miss a desired drop. All the pairs come with authenticity certificates, so you can be sure you get what you're paying for. Beyond that, the app covers multiple streetwear pieces, accessories, bags, and other stuff you might be interested in.
Everything is strictly categorized, and you can filter the result to find smth specific. You can also search vie brands or sizes if needed. In case you're not ready to buy yet, just add the item to your faves for simple access. All the items included in the app are kept in one place and are ready to be delivered right to your door.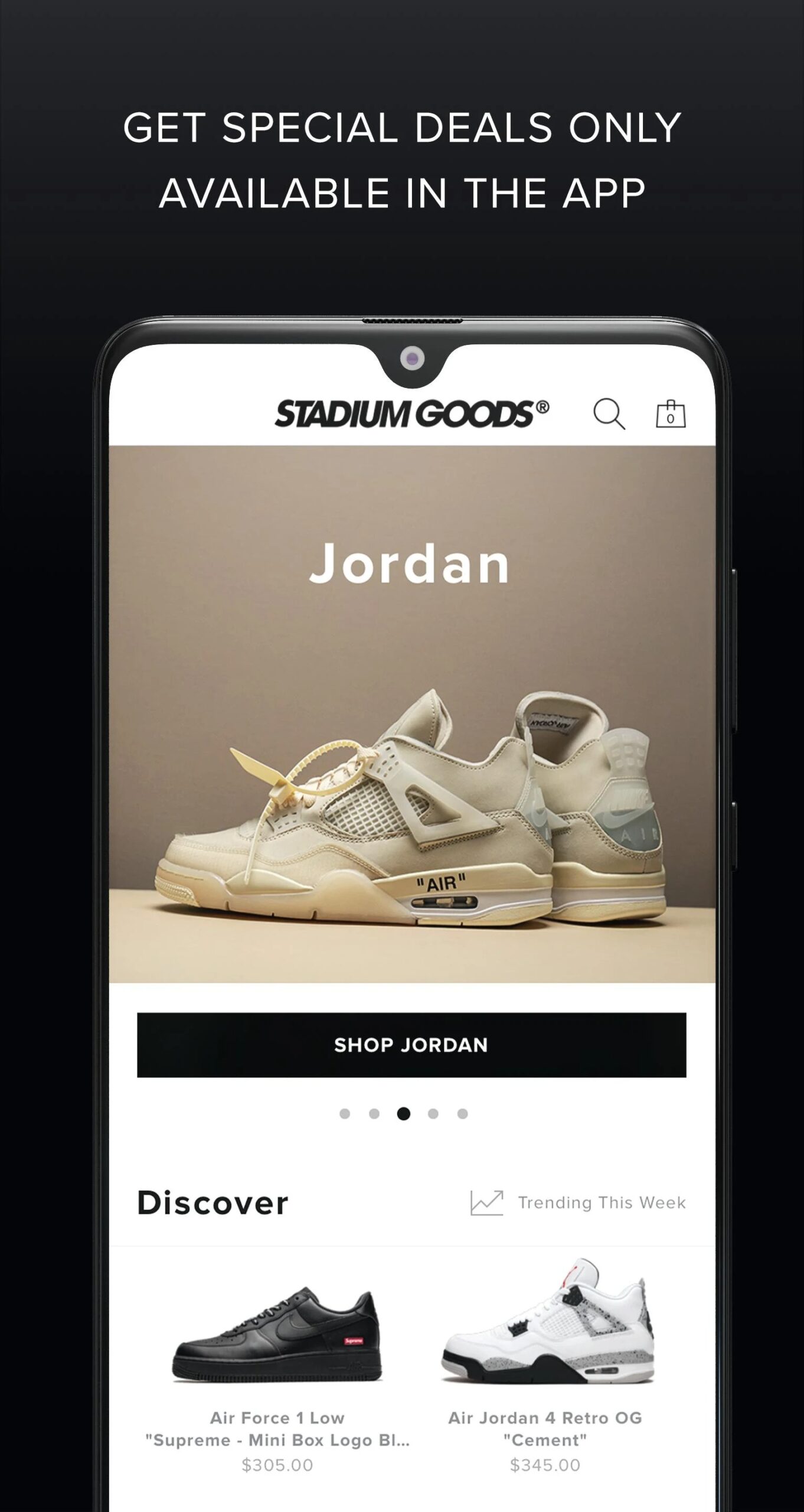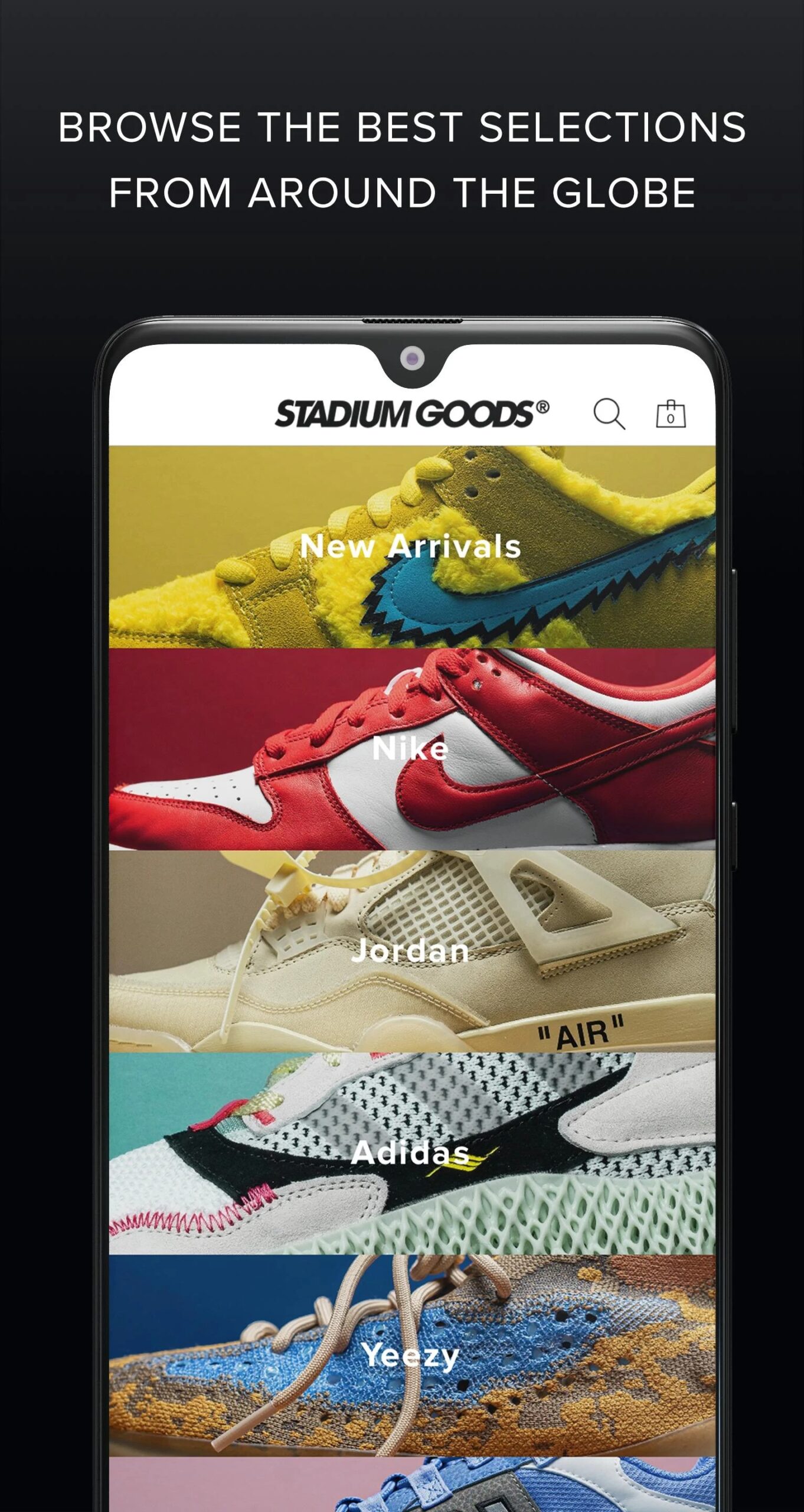 You may also like: 15 Best Apps That Pay You To Walk
NTWRK
This app is smth different. If you want to get an unusual shopping experience, you should definitely give this one a try.
This is not your typical marketplace. This app covers full-on online shopping shows you can join. It offers desired items from top brands and usually includes pop culture stars in the selling process. The app covers a bunch of sneakers, streetwear, bags, and more. It's also the right place to search for exclusive offers and rare pieces.
Herewith, all the items drop via these live shows, and they are almost limited. In case there are any extra popular items, you can also enter the raffle and try to get them. Besides, you can join the listing for early access to some exclusive sneakers or designer pieces. So if you want a basic marketplace to scroll through listings – this is not the one. It's also not the place to look for cheap stuff, as everything is quite pricey.
It should be said, you have to be in the right mood to shop here, so keep that in mind. The app lets you communicate with other users while watching the drop show, so it's fun. You can also win in-app drawings that let you purchase some rare items. The lottery takes place at the end of each drop, the winners are picked randomly.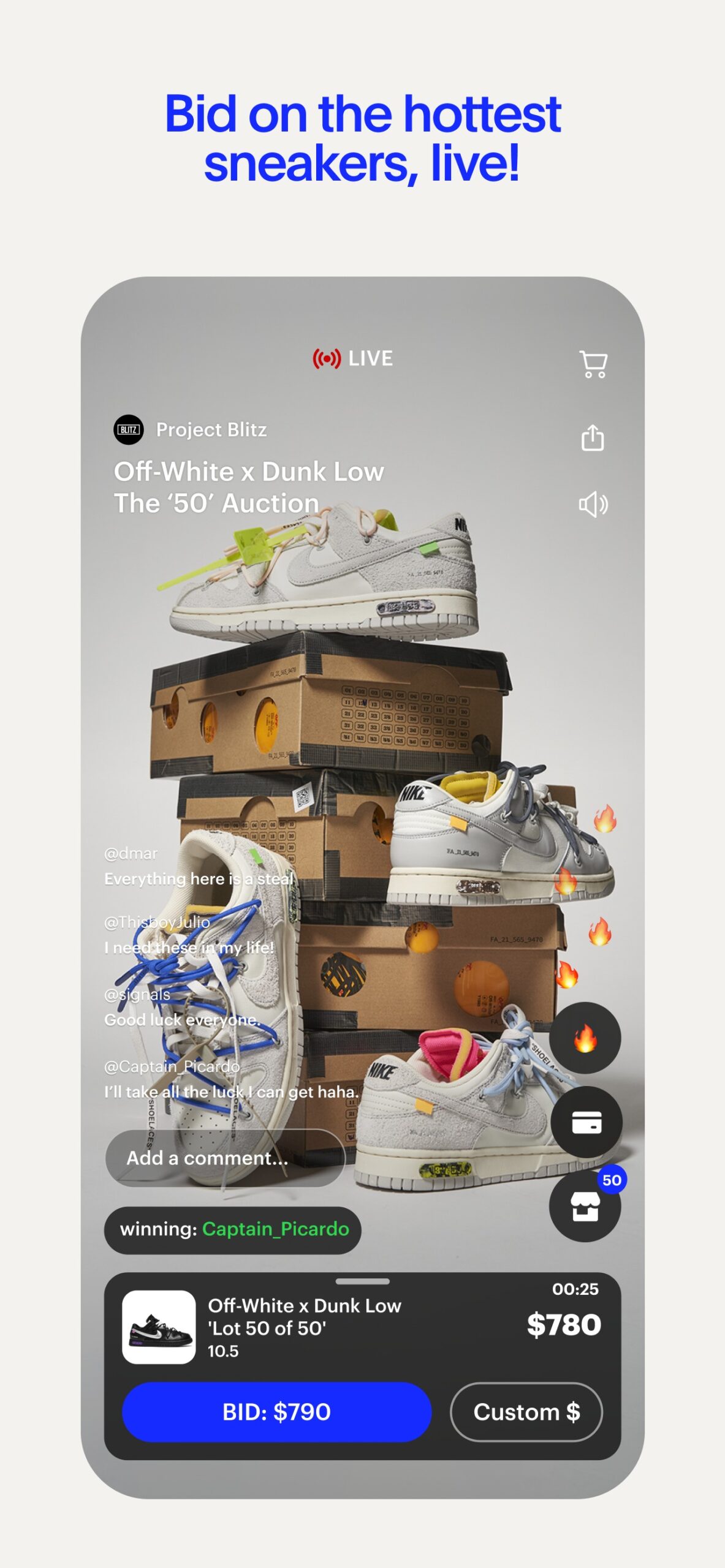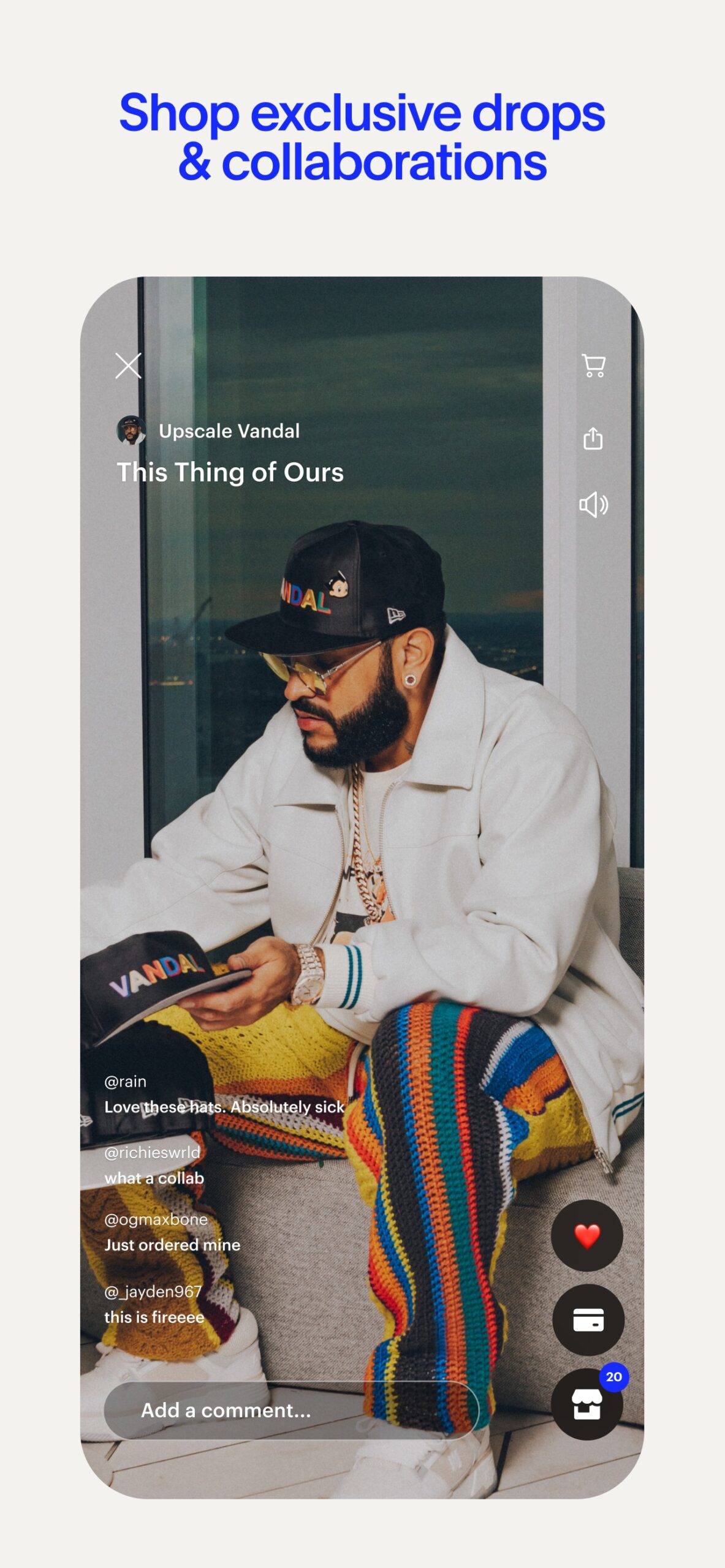 Kixify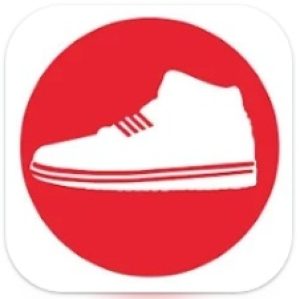 This app is one of the widest sneaker marketplaces o the market.
The app is fully dedicated to sneakers, which is great, so you won't get distracted by other stuff. It comes with a huge inventory with hundreds of pairs to choose from, so there's smth for everyone. The app covers the newest releases, rare drops, and even vintage pairs. Plus, it's a handy tool for resale, as it's pretty simple for someone to get a seller account.
However, things get a bit tricky when it comes to authenticity. Here's the deal: there's a special section of selected items that went through the verification. You can shop in this section without worries, as it only features the items from the platform's own inventory. But there are plenty of other offers from individual sellers as well, and the app doesn't offer verification for those, so think twice there.
It needs to be said, the app does come with a guaranteed tool, so you'll get your money back if smth is wrong. You'll get to subscribe to your fave stores, and like the items, you may want to buy in the future. You can also set up notifications of the newest drops if needed.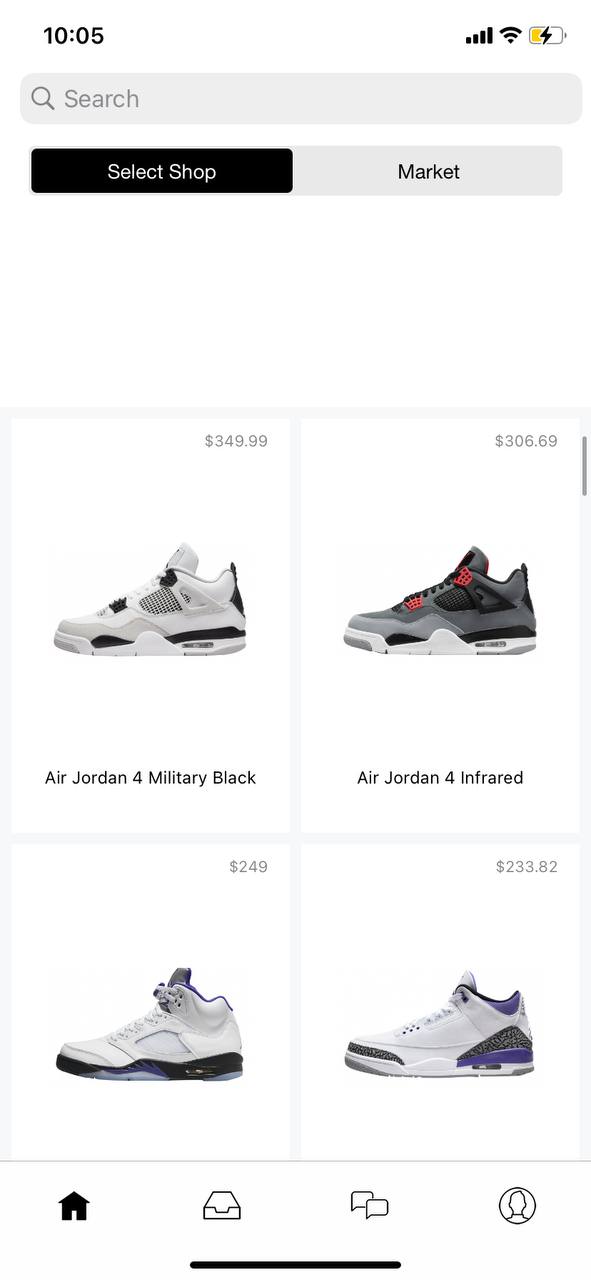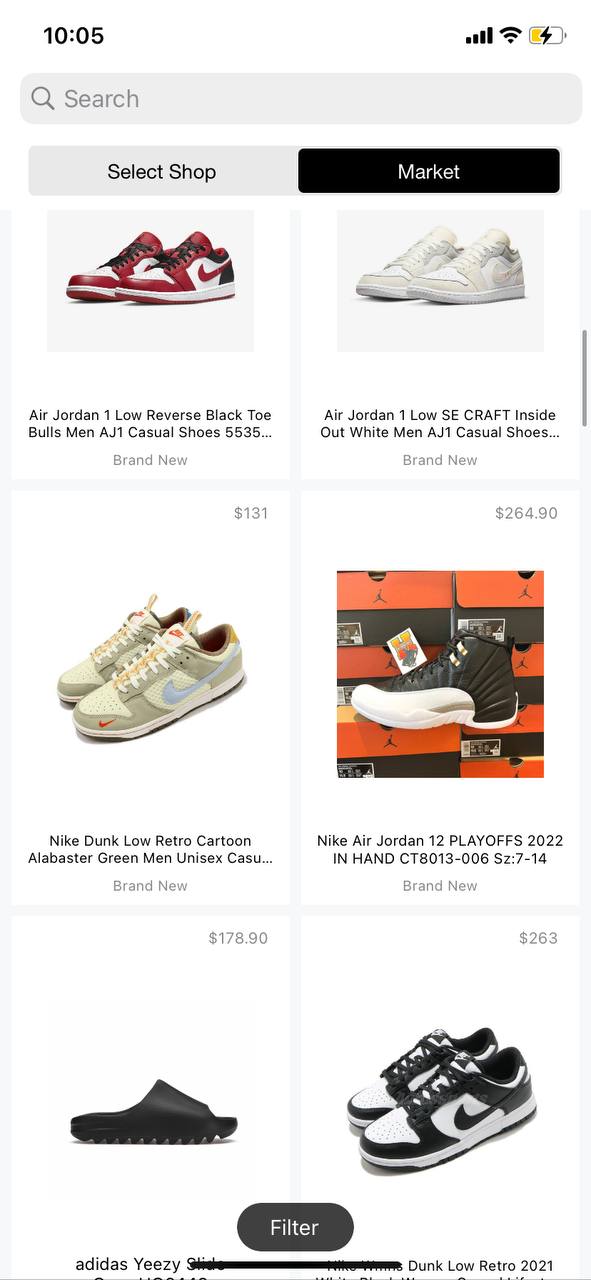 SNKRDUNK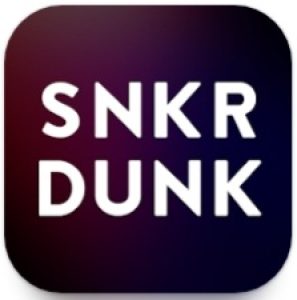 It's another app to get authentic sneakers.
It's a Japanese app that now runs worldwide and offers a wide range of verified sneakers for any taste. The app comes with worldwide shipping, but it can be quite expensive at some point. It let anyone sell and buy sneakers, but there's a verification process for every item listed. The main focus of the app is sneakers, but there are some streetwear and handbags as well.
The concert is similar to the auction. Potential buyers offer the prices and the seller picks the best one. Herewith, you can still buy the items given if you didn't win the draw (if you'll agree to the seller rate). The app covers all the world-famous brands like Nike, Reebok, Converse, Balenciaga, and more.
All the popular models and designs are covered as well, and you can even find some rare drops if you're lucky. You can search for the items via a search engine, but the filter system is not the best, You can only filter by brand or model, not price or size. The app doesn't charge any purchase fees for now, which is great.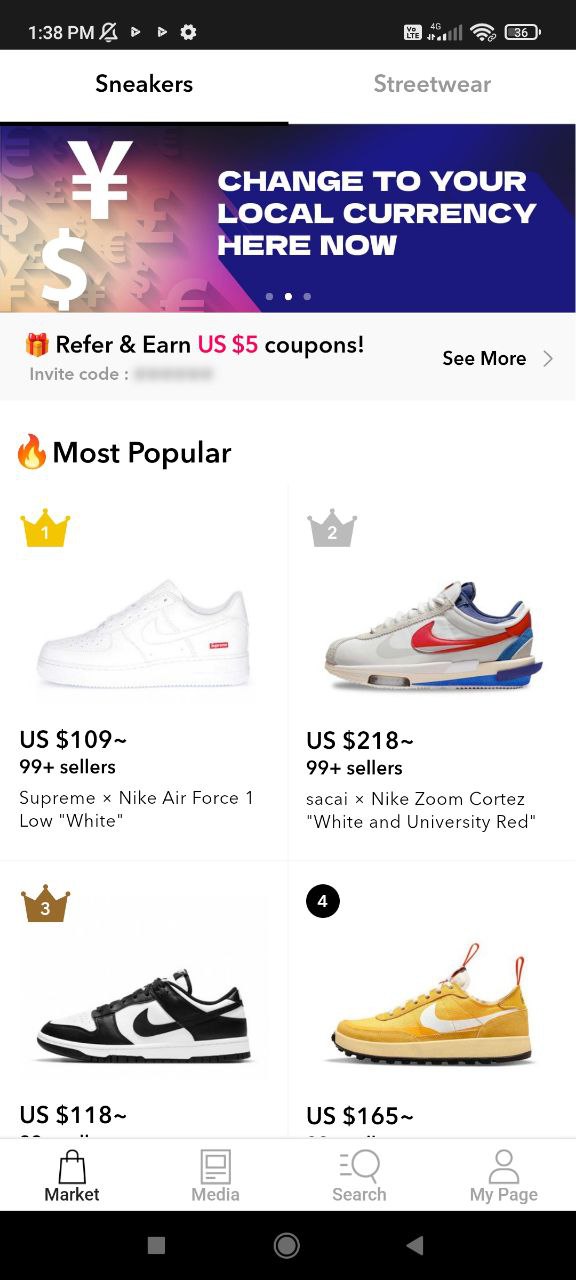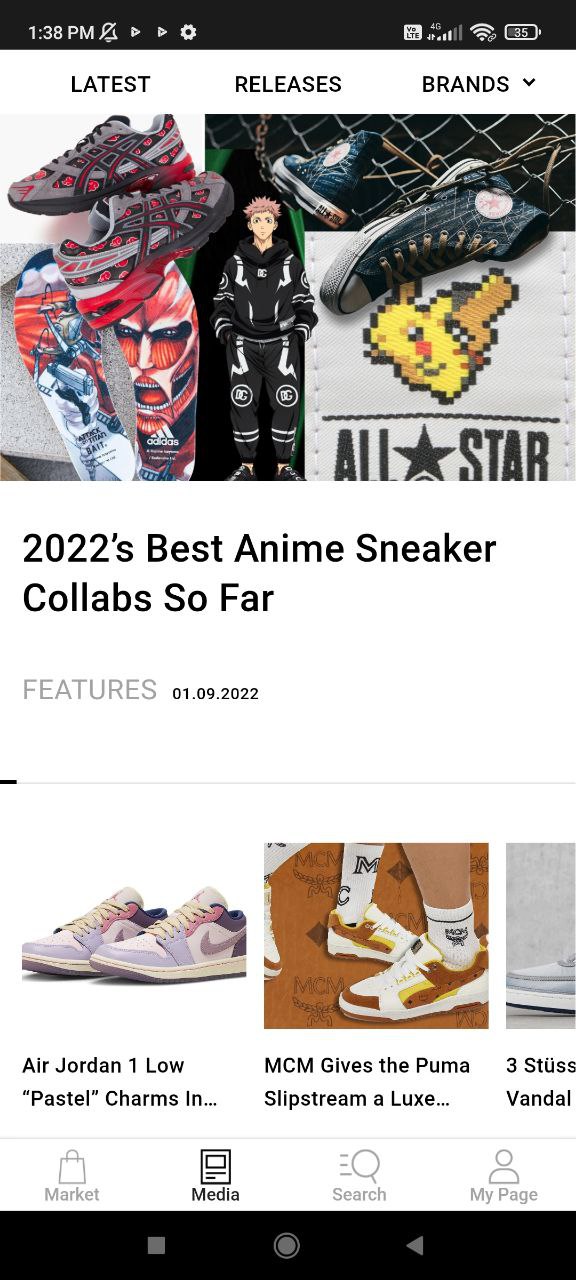 You may also like: 11 Cheap Aesthetics Clothing Apps & Websites
Grailed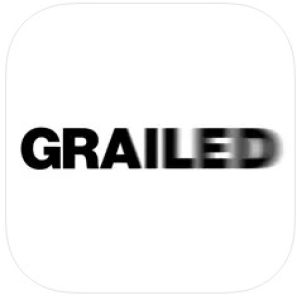 And lastly, there's a fashion app that has a wide selection of sneakers.
This is one of the best platforms to buy items from trusted sellers. If you're ready to spend a lot on sneakers and fashion items without authenticity worries – this app is the one. The app covers over 10K designers, so it pretty much has everything you may need. It features such brands as Gucci, Off-White, Raf Simmons, and all others.
There's also a section of vintage items and rare drops if needed. Plus, the app comes with an in-depth filter system that let you find specific items easily. You get to sort items by size, price, brand, condition, location, and more. And if you have some pieces to sell, you can easily do that as well. Herewith, you'll need to prove the authenticity of the items first.
In case some prices don't sit right with you, you can always connect with the seller and make an offer. As for the shipping, it's not that expensive for the US, but it can get a lot higher for the UK, Europe, Asia, and more. It fully depends on the location of the item, of course, so keep that in mind. The app also functions as a community where you can follow people to get style inspo, news, and more.