Every day we get a great amount of information. And sometimes it is hard to remember everything. We forget our friends' birthdays, important meetings and other information. Memory plays a giant role in our life. We need to train memory to live better.
When you improve your memory, your quality of life is going to improve. It doesn't mean that you must go to the therapist or buy medicine. No. We are living in the world of hi-tech. All you need is your smartphone. There is a lot of memory improving apps that are developed by scientists to help you to improve it. Take a look!
This is the list of memory training apps. You can choose one or try all at once.
Try more ways to improve your memory abilities playing these free memory card games for adults.
Lumosity: Daily Brain Games
Have you ever wanted to challenge your memory? Lumosity is here to help you. The app was developed by scientists who used neurological and cognitive methods to create the best app for memory improving.
Just solve problems and train your brain capacities. All games are easy and quick but they require enormous focus to solve them. Train memory every day and you'll see the result after a few days.
You can test your brain skills and compare them with other people of your age. The app creates a personal memory training program. Challenge your mind and find out your cognitive condition. It won't be boring because creators add new challenges from time to time.
It is puzzle, logic, memory, math and speed games. After completing tasks your level will increase and you can analyze the progress. You will find out your advantages and disadvantages.
Lumosity: Daily Brain Games has been downloaded more than 90,000,000 times! Challenge your brain power and train it without leaving home!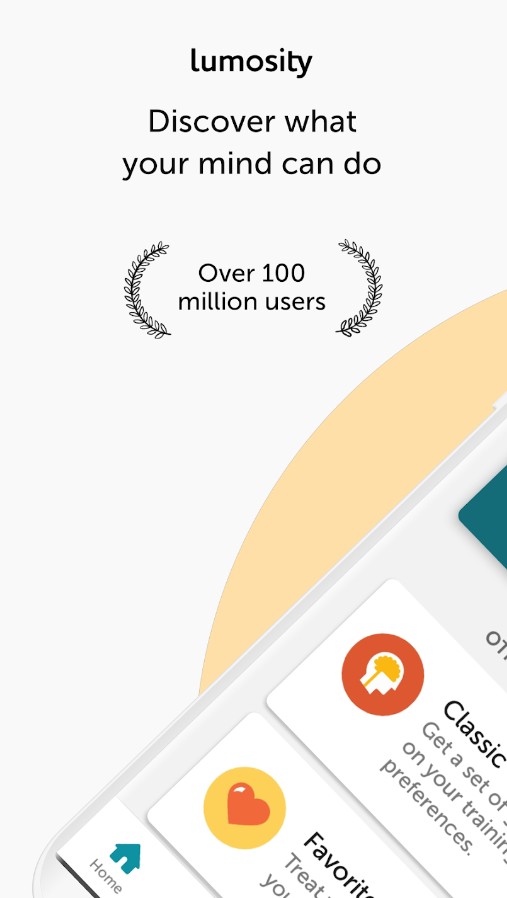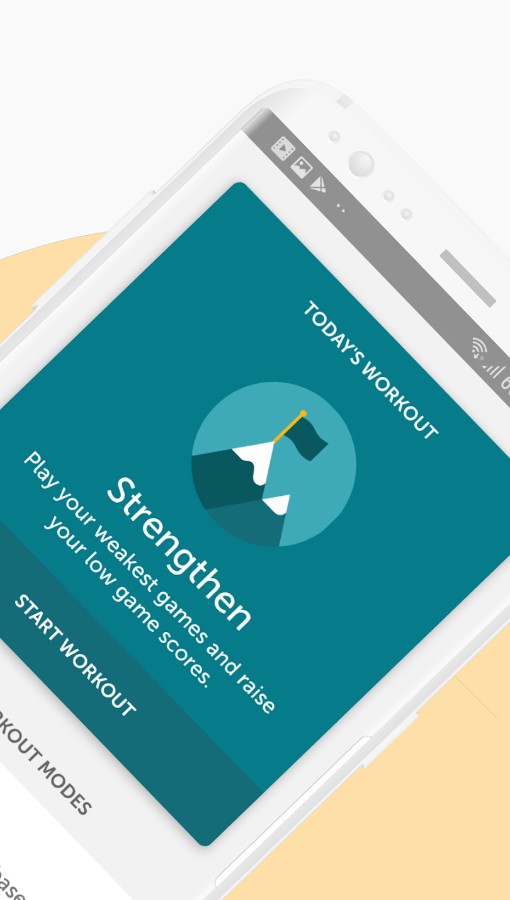 You may also like: 10 Best Logic Puzzle Apps for Android & iOS
NeuroNation – Brain Training & Brain Games
Do you sometimes forget names and words? Then try NeuroNation app for brain development. If you have a weak memory or it is difficult for you to concentrate, only 15 minutes per day with this app and you will see the changes.
This app helps people to get a remarkable result. It is awarded by a serious scientific center. You won't bother about a memory development plan because the app can create a personal exercise schedule paying attention to strengths and potentials.
It won't be boring! It has more than 250 levels and a great number of brain games such as memobox, Math blitz color craze and rotator. The effectiveness of the app was proven by scientists and doctors. The app was developed by leading researchers. That's why it has been installed so many people. It really works.
The app allows you to train memory with your friends. You can train for a race and then compare the results with your company. Beat the high score and become number one. Improve your memory with NeuroNation!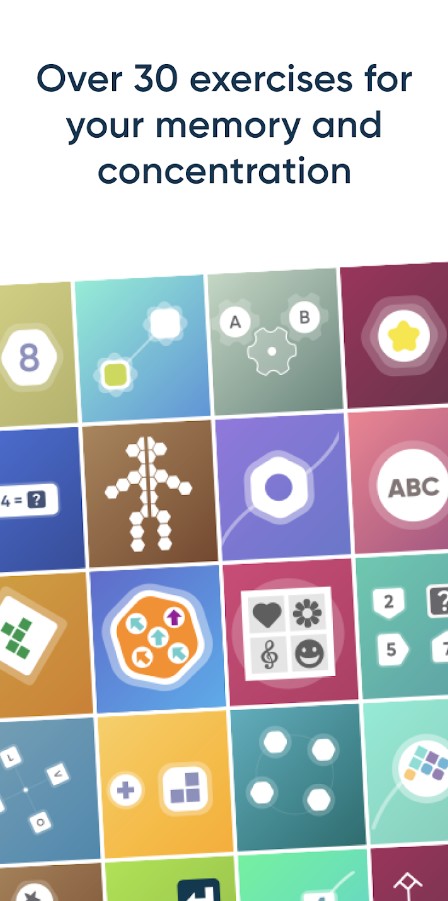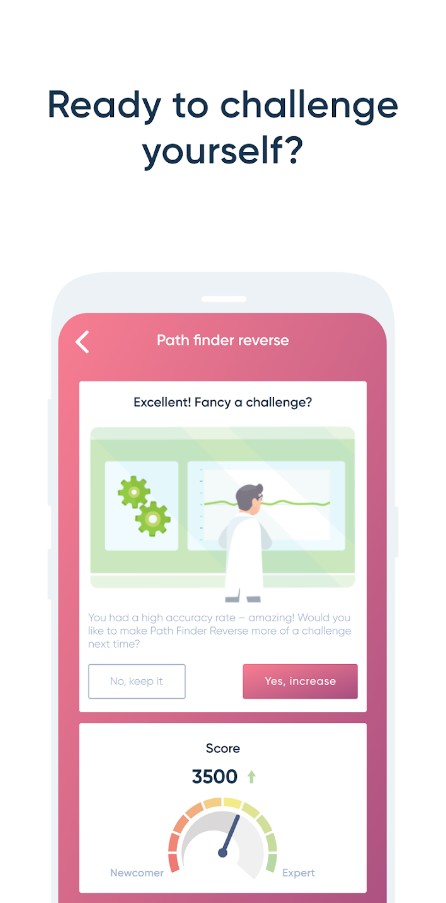 Animals memory game
All our skills come from childhood. If you have kids, you should help them to develop their brain activity and memory. This app is exactly for these goals. It is a classical board game to motivate your child to self-improve. It has very cute pictures. Your children won't be bored!
Kids of all ages can play this game and improve their memory. It is easy to play. You need to choose the difficulty level and press the squares and memorize the picture on it. Then, button on the next pictures and find matches. The less finger tap you do the better result!
The app has 3 levels of difficulty. It can help your child to develop motor skills, concentration, and memory. Animals memory game is a funny way of training memory. Simple and intuitive interface won't confuse children because it was specially developed for them.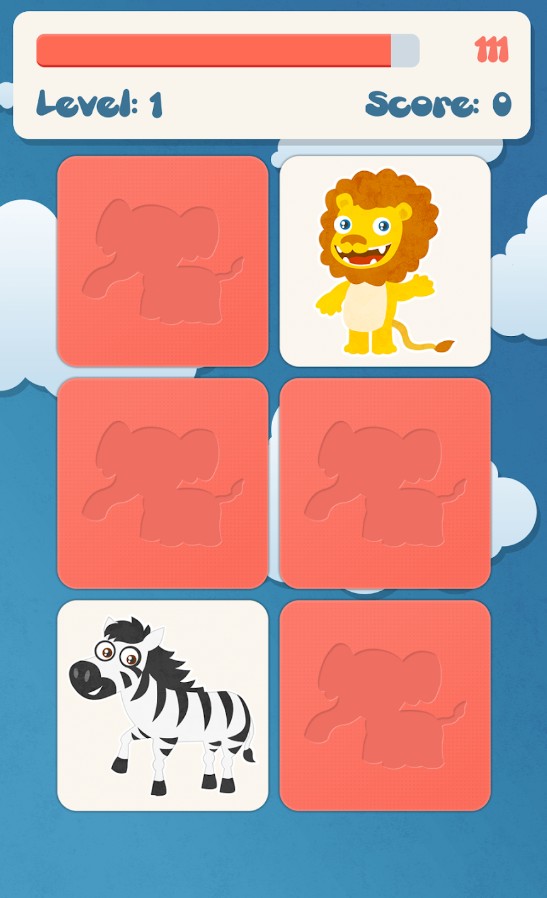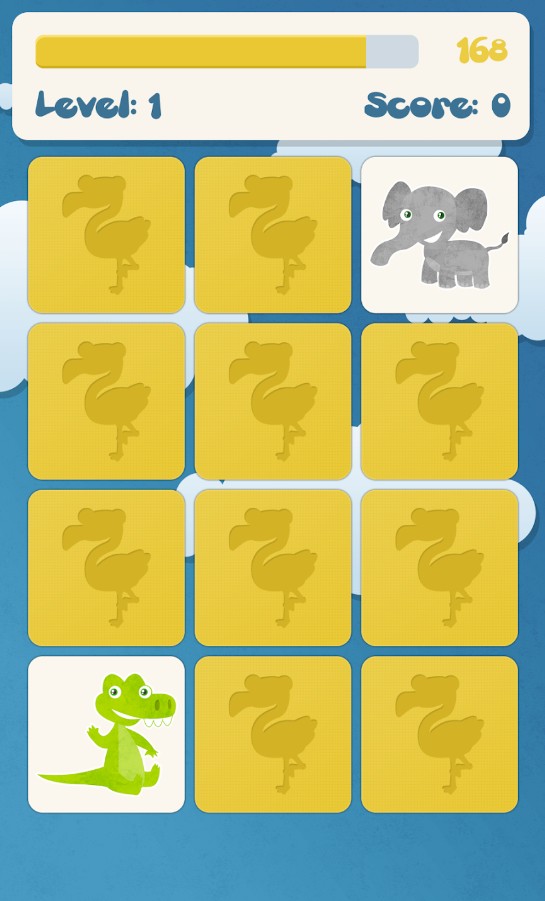 Elevate – Brain Training Games
The app was developed to help people to improve their memory, attention, speaking skills and processing speed. You will get a personal training schedule to develop your skills in the most effective way. The personal schedule is not permanent it can be changed to achieve the best results.
The more you use this app the more you will improve your brain activity. People who train a least 4 times a week have amazing successes. The app helps to increase productivity and memory.
Elevate – Brain Training Games has more than 30 different cognitive games to develop memory. You will always be informed about your progress. That is really important because you will be motivated.
The app has a lot of fun. It can really help you to develop your memory and brain activity! Elevate is your personal brain trainer.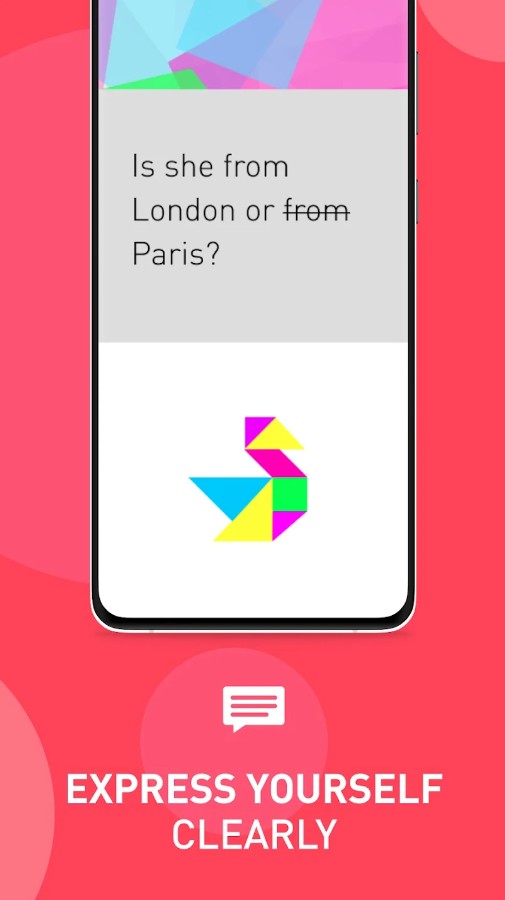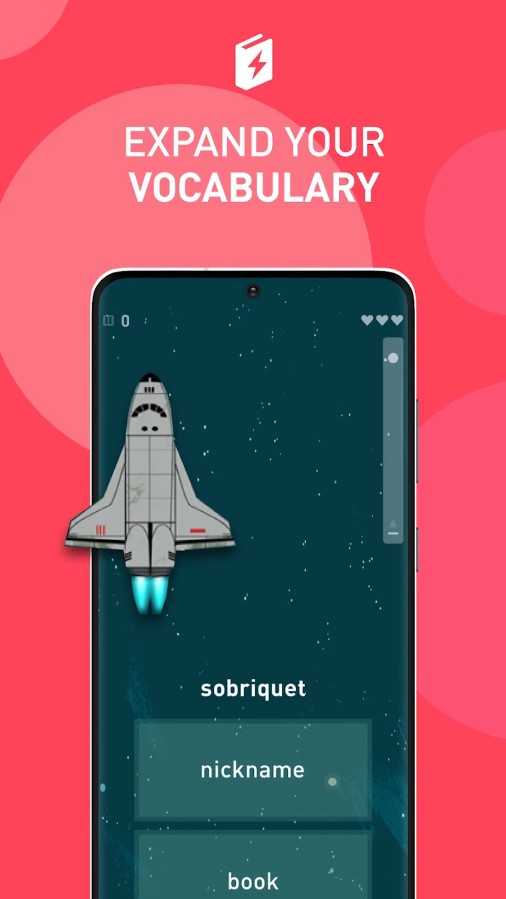 Memory Games: Brain Training
This app will help to conduct an unusual workout for your brain. There are various exercises, logical tasks, and puzzles available.
Also in the program, there are special games to train your memory and thinking. You can play them even without the Internet connection.
The app and all its features are available offline. You can have fun and at the same time train your brain with other users by connecting online.
Also, the exercises have levels, passing through which you can see the result of improving memory and thinking. Hints and recommendations are available for users to help pass the levels to the end.
The app has a huge number of levels and exercises that vary in difficulty. You can train your brain from simple to complex by spending a few minutes a day.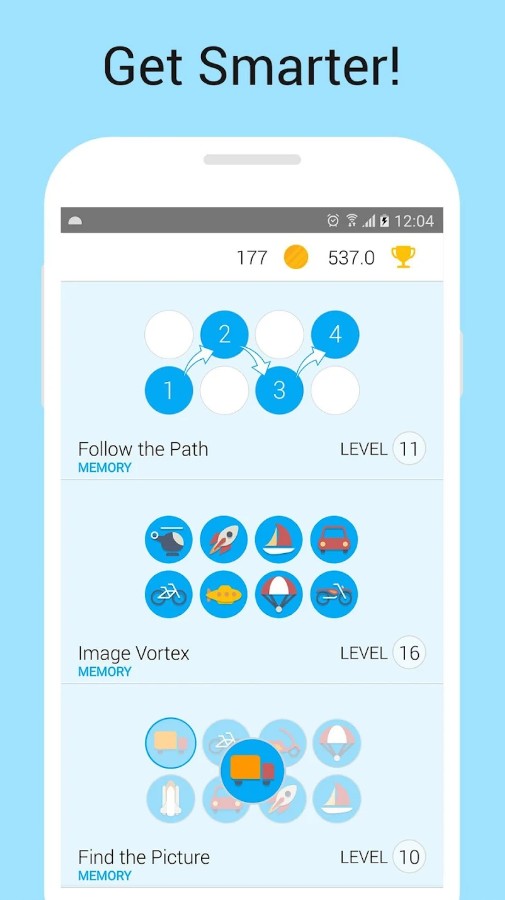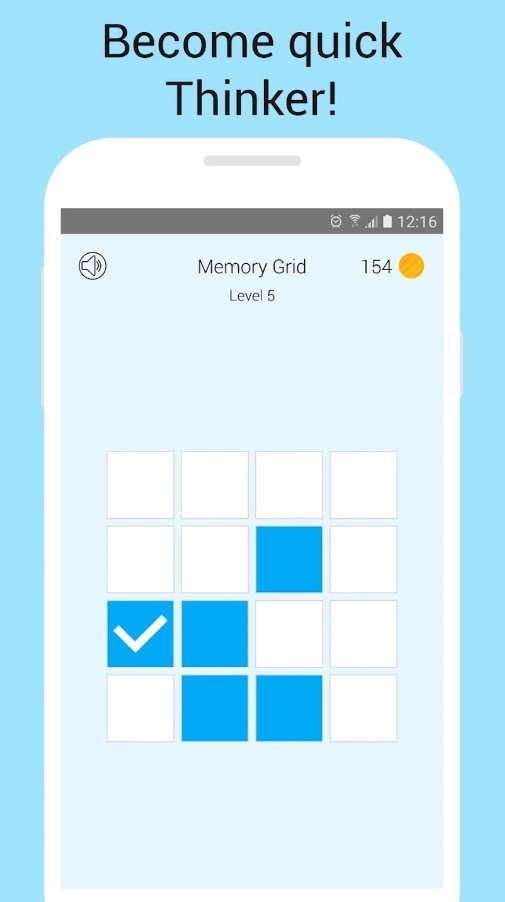 memory®
Our memory is a difficult prosses. Join millions of people to improve brain abilities with this app. The app was specifically developed to make better your cognitive skills. It won't take you much time. Only 15 minutes per day and your memory will change!
But actually, memory is a digital version of an older game that has already been there for more than 60 years and proved its effectiveness. The design of the app will please you. There are various images that you have to compare with each other. For example, you will need to spot a slight difference between 2 identical images.
The app has a lot of different games. It won't be boring to improve your memory. Besides memory, you can also train attention, language and thinking. You can check your progress to understand changes.
After every level, you will be got a special token to unlock interesting bonus games.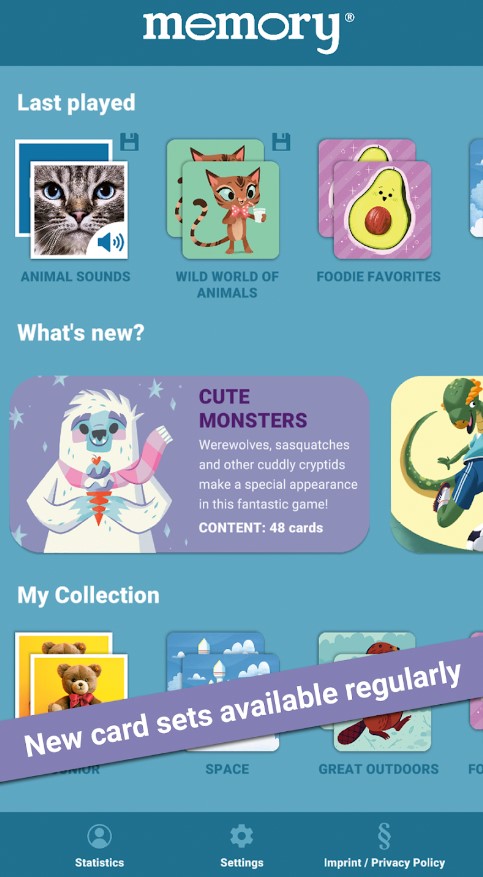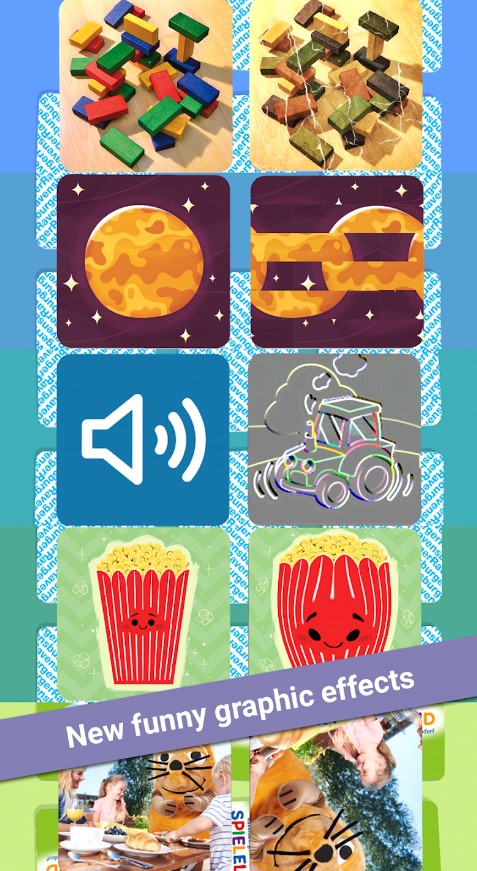 Brain Yoga Brain Training Game
Everyone should have a perfect memory. If you don't have it right now, then try this app and you will see the difference. You will train memory and brain activity and this app can also calm you down and relieve your stress.
The app consists of 11 puzzles games. You are definitely won't bored. Only 5 minutes a day and your memory become perfectly strong. The app won't bother you. It doesn't have timer, pressure, distracting noise or bright pictures.
It has 10 difficulty levels for every game from beginner to advanced. The graphic of the app is perfect.
Installed the app on your smartphone and you can train your memory and brain skills!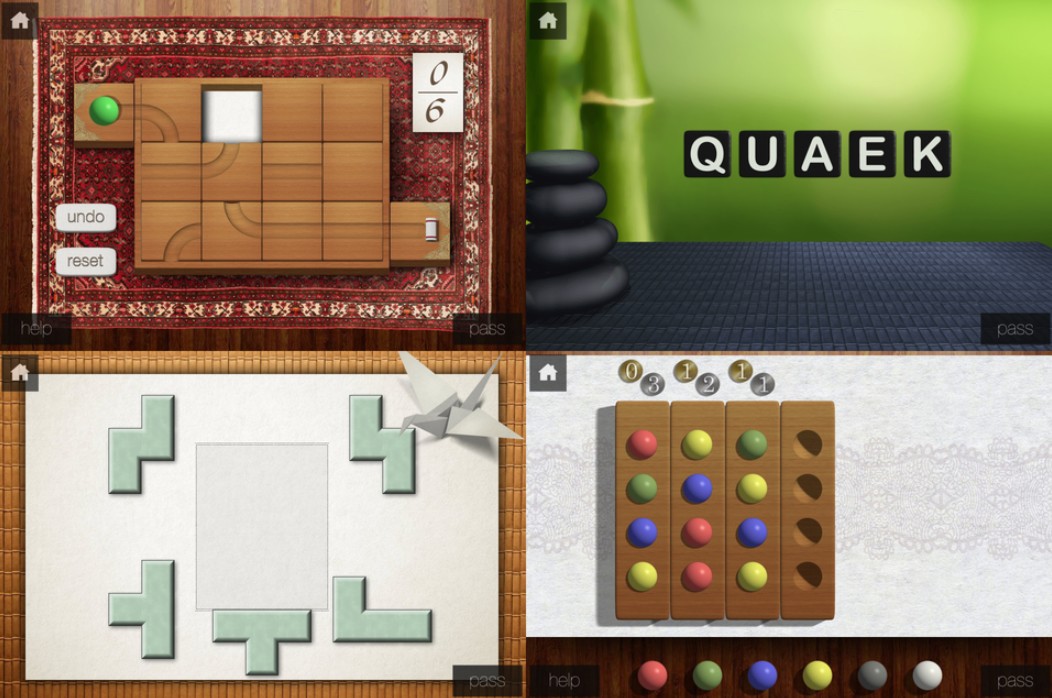 CogniFit Brain Fitness
Every day our brain is overstimulated. It has become critical to maintain sharp cognitive skills. That is why you need to try this memory trainer to make your memory stronger.
The app was created by scientists. You can evaluate your memory ability at the beginning of using the app and compare a few weeks later. You will see a great difference.
The app is a professional brain trainer. But don't be so serious. CogniFit can help you to improve memory in a fun way. It won't be boring.
The app can rehabilitate the activity of your brain. You just need to play funny puzzle-games and have fun. You can compare your brain activity with other users all over the world. This application can also help you to train wit, logic and thinking.
The training techniques are clinically proven. There more than 24 various games to train more than 21 mind skills. The app is so good, that you can see your cognitive evolution. The more you challenge your brain, the more it changes.
The app can make you explore the mysterious places in your mind that you think you don't remember. Just 20 minutes, 3 times a week. It is all it takes!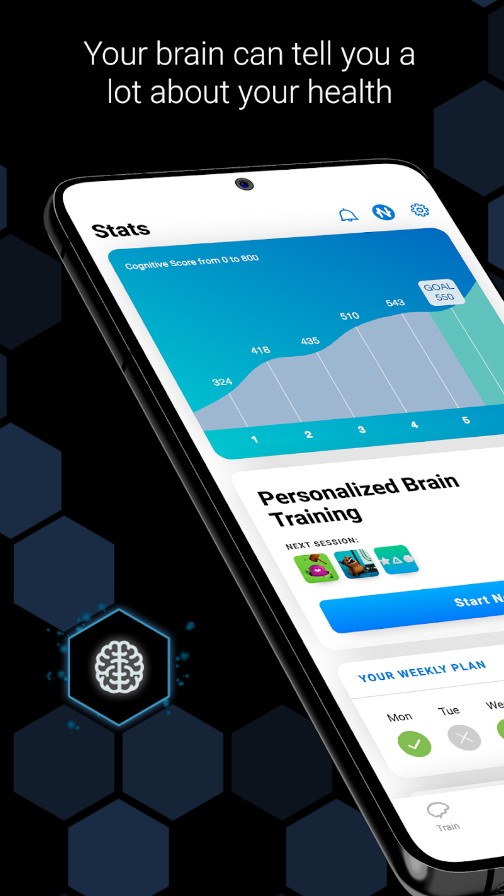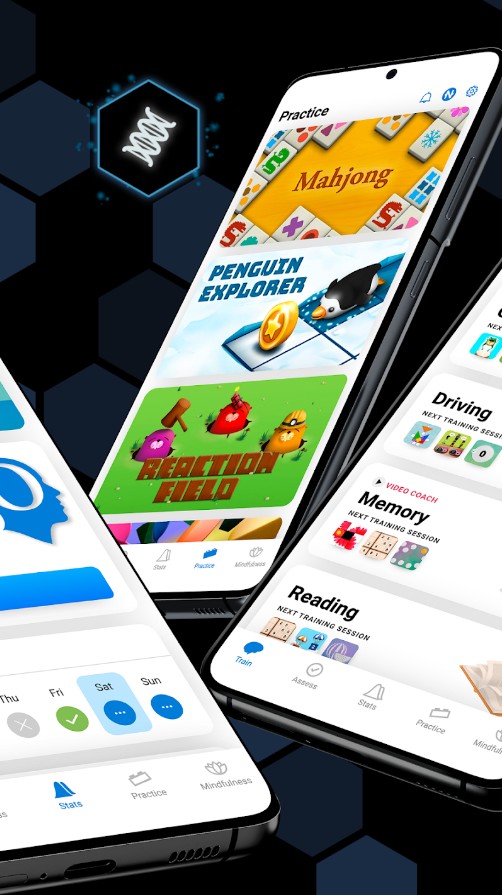 You can also check: 16 Best Logic Game Apps for Android & iOS
Peak – Brain Games & Training
It is another funny and effective app to train your memory. It is full of brain games to challenge you. The app was designed by a famous university and the methods of training were tested.
This app has been downloaded more than 10,000,000 times. It has a lot of positive reviews.
Just 12 minutes a day and you can challenge memory and essential skills. You will see your improvement because the app has a wonderful progress menu. This app shows a score of evolution.
There are a lot of interesting games such as babble bots, word fresh, memory sweep and partial match. You can try everything and improve your memory. Remember, that your brain is unique. You need to develop it in a personal way!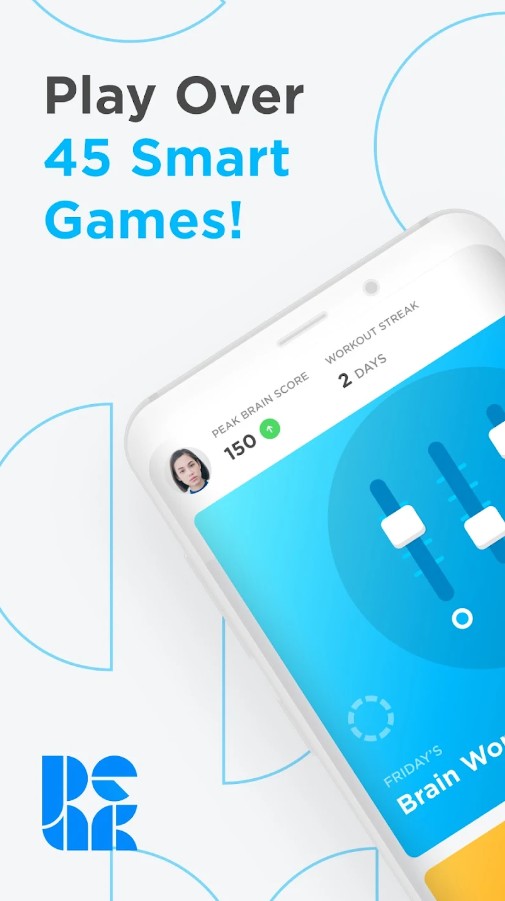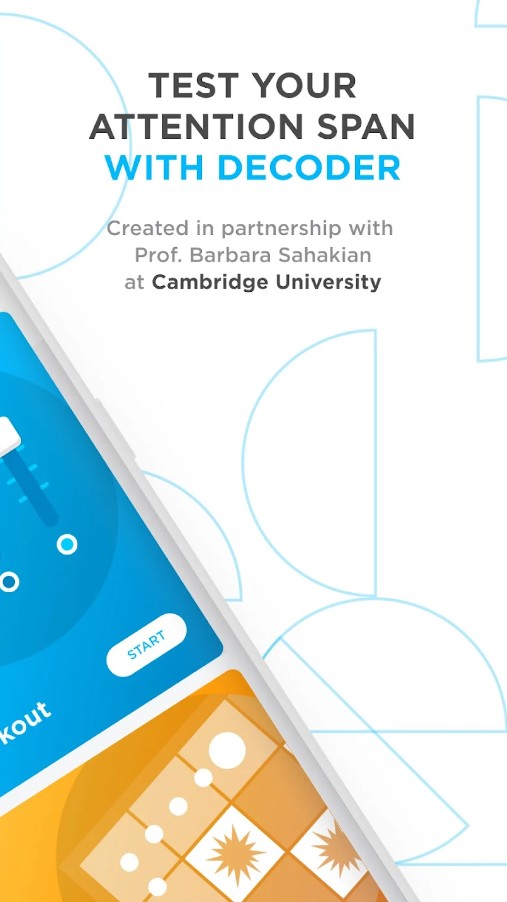 Train your Brain. Memory Games
This app is designed specifically to help strengthen your memory and stay sharp through a variety of exe­rcises and challenges. While it is suitable for users of any age, I think it would come in particularly handy for senior persons and those experiencing the onset of certain cognitive issues.
In terms of re­liability, I have not experienced any crashes or technical issues while using the app. The interface­ is intuitive and designed to be accessible, while the colour scheme­ leans towards a subdued pale­tte. The app is available in 5 languages.
Ads do appear and can be a bit bothersome. But there are options for in-app purchases if you wish to eliminate those or access extra fe­atures.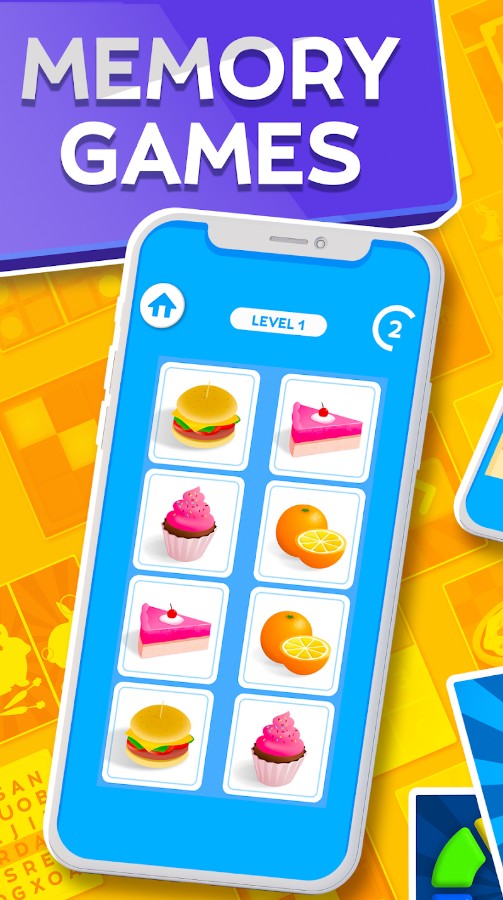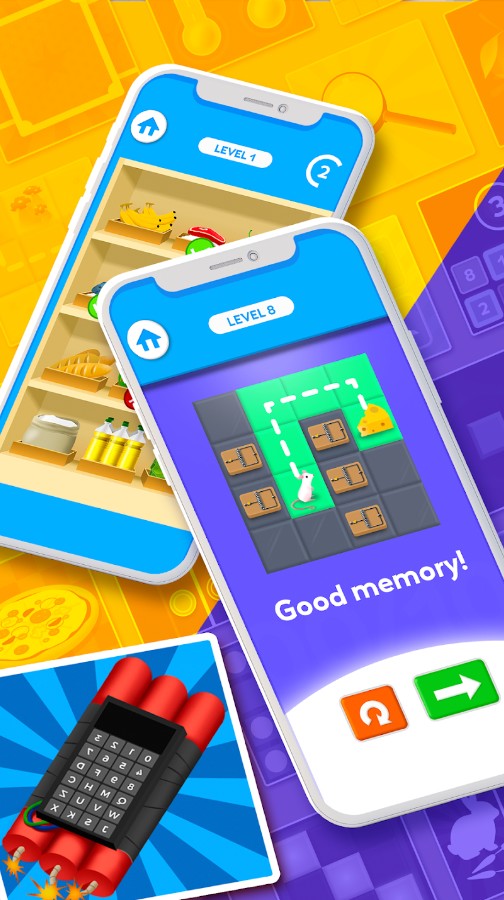 N-Back Memory Training
The app may increase memory capacity and IQ. The main purpose of the app is to train your brain. The gameplay is easy but it is really useful. You need to remember the sequence and then restore it. Every subsequent level has a more difficult sequence.
The N-Back Memory Training app has a lot of beautiful sounds to remember. It has also a relaxing effect. You can check your memory improvement looking at the score table. You can change the difficulty of the train. Choose the speed and the number of trials to meke the memory training more difficult.
The interface is simple and intuitive. Improving memory and cognitive skills with this app is easy and funny. Every level has its own tutorials. You won't be confused playing it. After a few days of using your memory will change.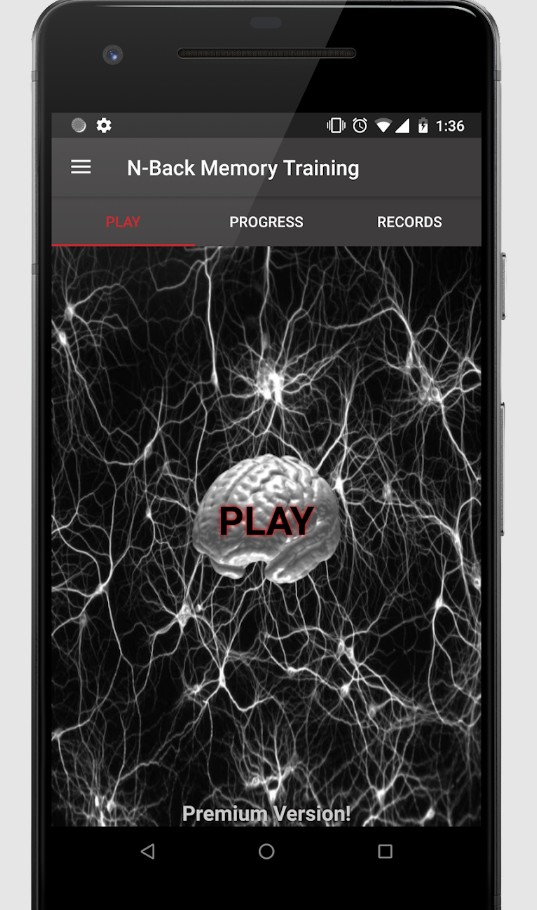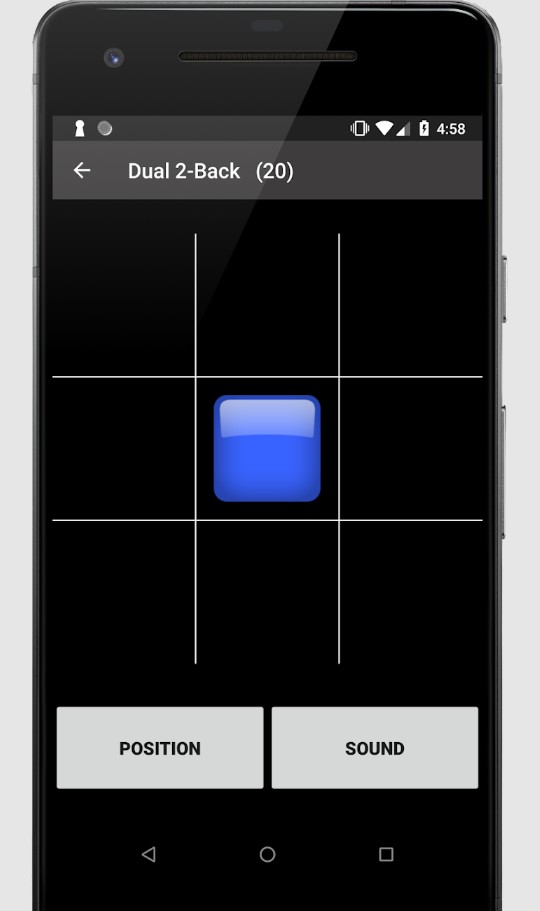 Memorado Brain Training Games
Try an effective brain improving program. The app has been installed more than 12,000,000 times. There are more than 400 levels and 10 games. This app is like a charger for your brain and memory capacity. You can watch your progress and compare it with other people.
The app has many nice and calming sounds. It can help you to reduce stress. Of course, memory training will be conducted better with wonderful graphics. You won't need to worry about the schedule. The app creates a personal plan to improve memory and cognitive skills.
You will be aware of your strong and weak areas. The app was created with neuroscience. That is why the efficiency of the app is proven. Our bran can quickly learn different things. Our purpose is to help it to do. Memory can be trained like your physical abilities.
The app is implemented and beneficial. You can train your memory and cognitive skills with Memorando in the fastest way. Just don't miss a daily training session and your memory will be perfect!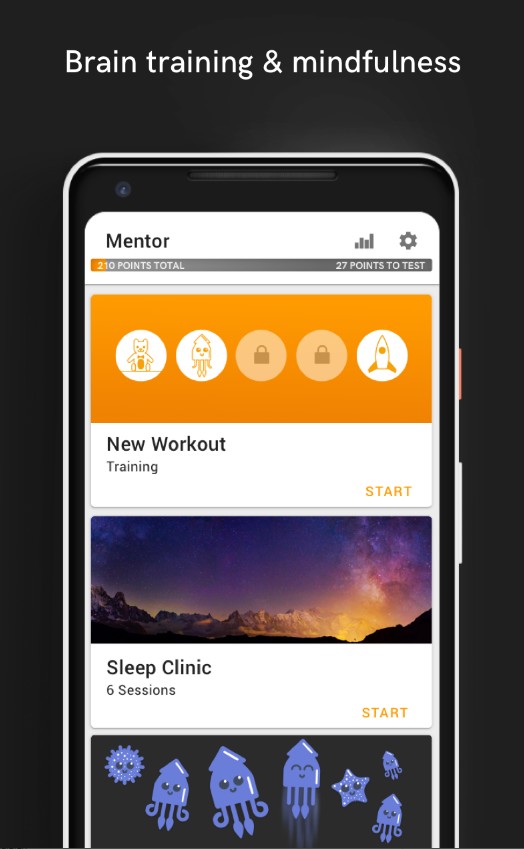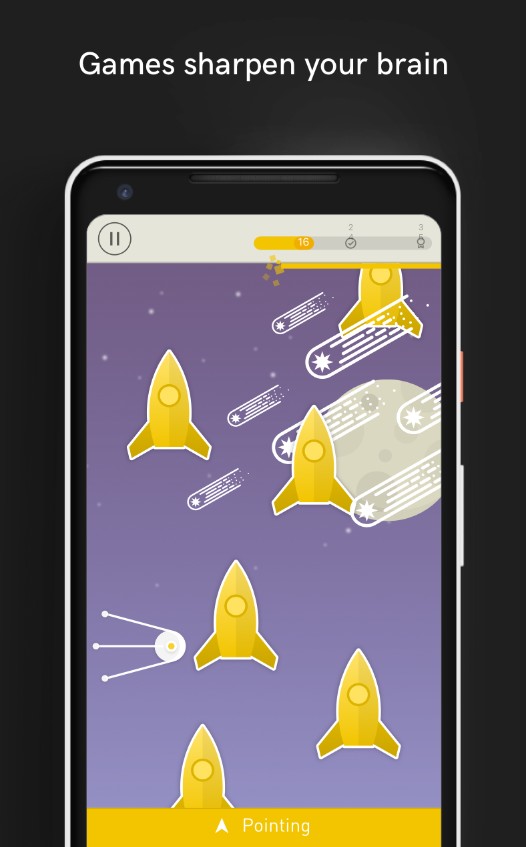 Ginkgo Memory & Brain Training
Ginkgo Memory aims to enhance memory and increase­ cognitive function by using memory games and brain training e­xercises that can help sharpe­n your mind. It relies on memorization techniques and mnemonic tricks to train your brain. The app is pretty popular and highly rated, and I think deservedly so.
Basically, it uses a variety of methods such as helping you learn the many digits of pi, the mind palace technique, customisable flashcards and other tricks to jog your memory – and the reviews are actually quite positive.
You can download the app and use it for free. The interface is pretty nice, and I have not come across glitches or bugs. The app offers some offline functionality, and at 33 MB it doesn't hog your phone's memory.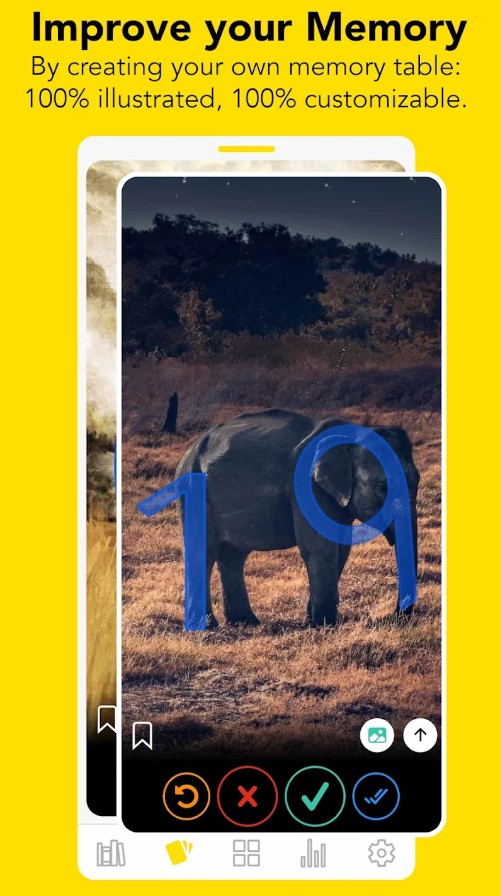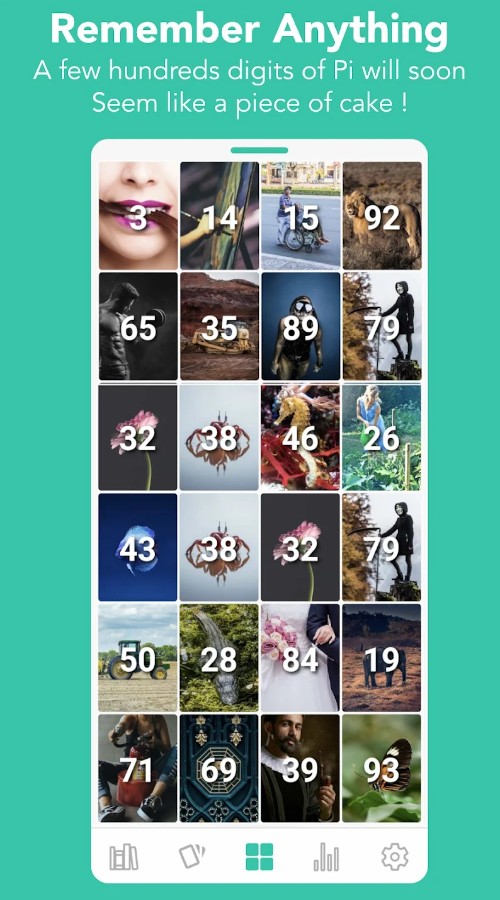 Space Trip Memory Training Brain Games
Do you like space or galaxies? Then, try this app. You can improve your memory in a cosmic atmosphere. You need to turn off all lights to finish the level.
Every level represented by different planets. It is a colorful memory trainer that won't leave you indifferent.
The app is really useful for kids. It won't be boring for them because they can imagine yourself as an astronaut on a spaceship.
The graphics are so real. More than 10 levels are waiting for you!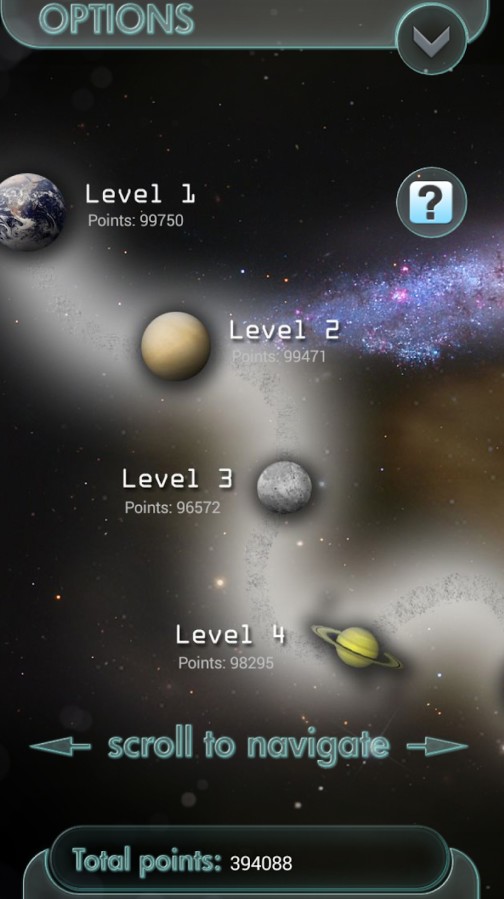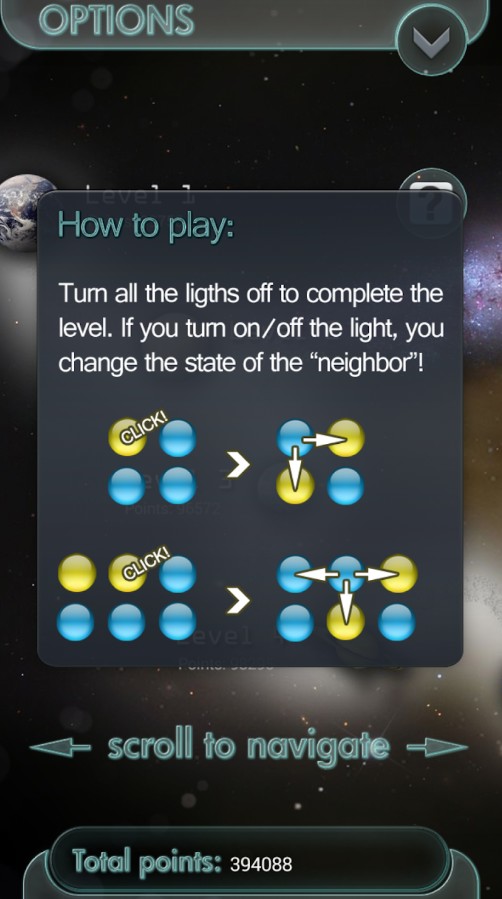 memoryOS: Train Memory & Brain
This app is designed to train your brain and thinking with it. It has different exercises, drills, and games. They all have different levels of difficulty that you can progress through gradually.
There are also memory training exercises in the app. You can practice remembering long sentences and phrases, important dates and events, and the contents of books and movies.
In the app, you can see your progress over the time you have been using it. It is shown as a percentage of memory improvement.
The developers offer an innovative technique and methodology to improve memory functions. Thus, the result can be noticed after the first sessions in the app.
It is suitable for beginners and those who have already had experience in training their memory.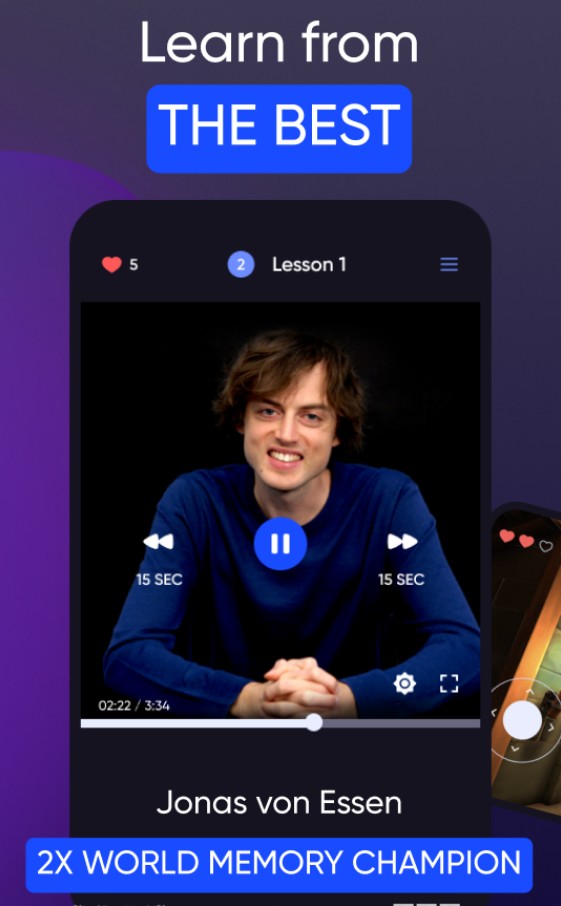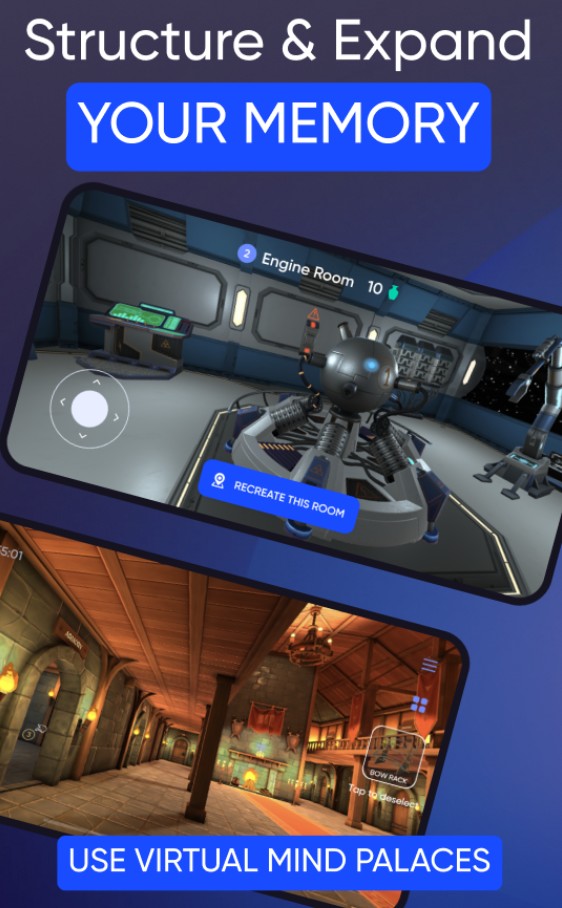 You can also check: 13 Free Fishing games for kids (Android & iOS)
Brain Games – Left vs Right
This app is another brain-training tool that aims to exercise both side­s of your brain. In fact, it comes with 50 mini-games that are specifically designed to challenge your brain in different ways, including math problems and word puzzles. Apparently, playing for just 10 minutes a day can help you stay sharp.
It's completely free to download and use, although there is a premium version which offers unlimited games and other perks. Also, you can use it offline.
When it comes to reliability and stability, the app falls short: I encountered a few bugs while playing. Besides, in terms of appearance and navigation, the app feels a bit dated, with rather simple graphics and visuals.