First of all, we want to make one thing clear – no one can predict the stock market 100 percent. However, many of us are trying – and some do it better than others. In the following list, we tried to collect the leading apps that can help you to understand how the market is going to behave in the future. Anyway, installing one of those won't be harmful if you're constantly buy&sell shares.
And those who want to raise their stock exchange game to the next level with no losses we can recommend Stock Market Simulator Apps for Android & iOS – get the skills of trading in the game mode!
Yahoo Finance
Yahoo Finance is our first top-grade app that will help users to keep track of markets and monitor stocks. The app is very popular among financial experts and stockbrokers.
Yahoo Finance allows you to be aware of everything that happens in the financial world, as you will have instant access to real-time stock quotes and news.
Apart from stocks, you can also keep track of currencies, bonds, commodities, equities, world indices, and futures.
If you want, you can follow the stocks you find the most useful. For this, you just have to click on the star icon. Moreover, there are special watchlists that will help you to arrange all the stocks you follow.
When you pass a quick installation, you will have to customize the settings and select your region to start getting updates about your country's stock market.
We have to admit that the app's stylish design is one of the best features of this tool. Plus, it contains a very user-friendly interface, so even novice users will quickly navigate there.
As for the other useful options, the app allows users to monitor such data as historical financials, ESG ratings, or top holders. Furthermore, in Yahoo Finance, all the users can also compare and evaluate stocks with interactive charts.
To conclude, Yahoo Finance is full of useful features. However, it's not an international app and it's available in English only.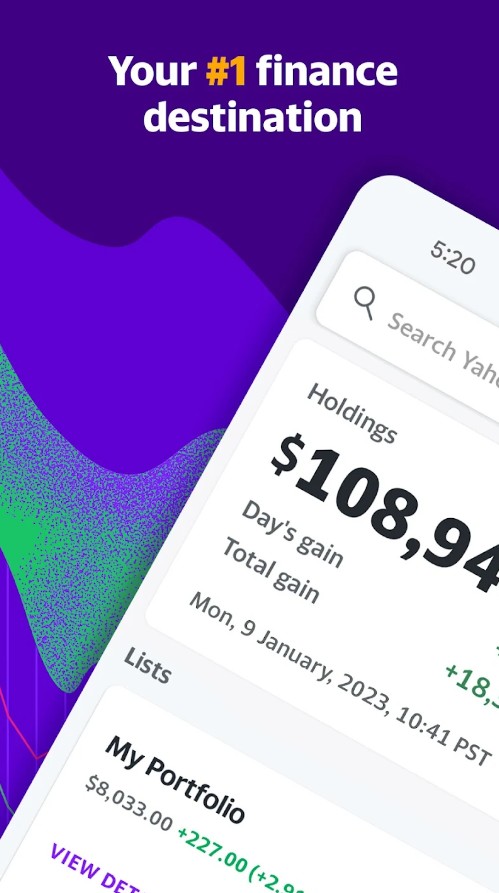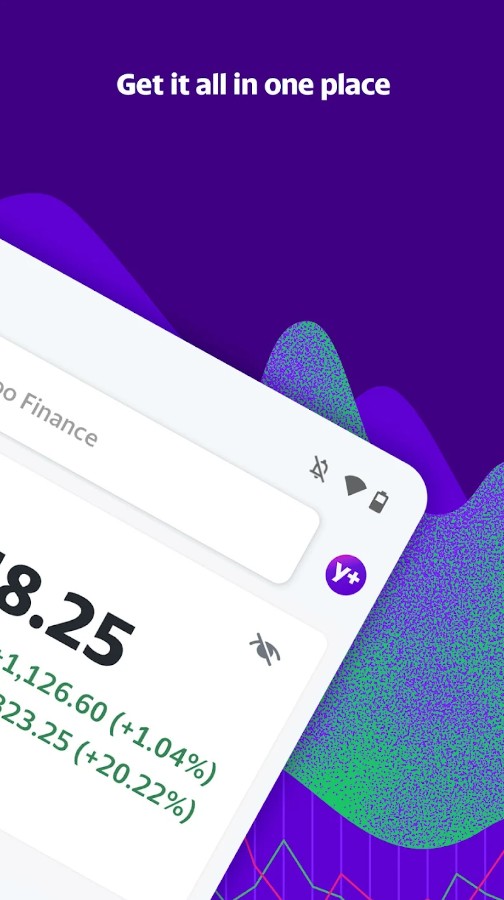 You may also like: 7 Free Offline Budget Apps for Android & iOS
Moneycontrol – Markets & News
The second application that we are going to review is Moneycontrol. This is one of the best of Asia's financial applications.
In Moneycontrol, you will have access to a great variety of assets from such exchanges as BSE, NSE, MCX, and NCDEX. Therefore, you can easily keep track of indices, stocks, futures, options, mutual funds, commodities, and currencies.
So, when you first open the application, you will find several sections on the bottom of the screen:
Home
Markets
News
Portfolio
On the homepage, you can check topical financial news, stocks action, indices, and other useful data. In addition to the real-time news, all the users can also check the interviews of senior management. There is also a "Text to Speech" option that allows users to listen to the news or articles. Plus, if you add news or articles to the favorites, you can read it even offline.
Another interesting feature there is Forum Message Board. Due to this option, you can discuss the portfolio or assets with other users. Moving on, the app contains a search bar with voice support, so you will find everything you want in a few seconds!
We have to admit that there are some disadvantages – ads and in-app purchases. To be honest, that amount of ads in an investing app is a little discouraging and that's why we wouldn't recommend Moneycontrol in the first place.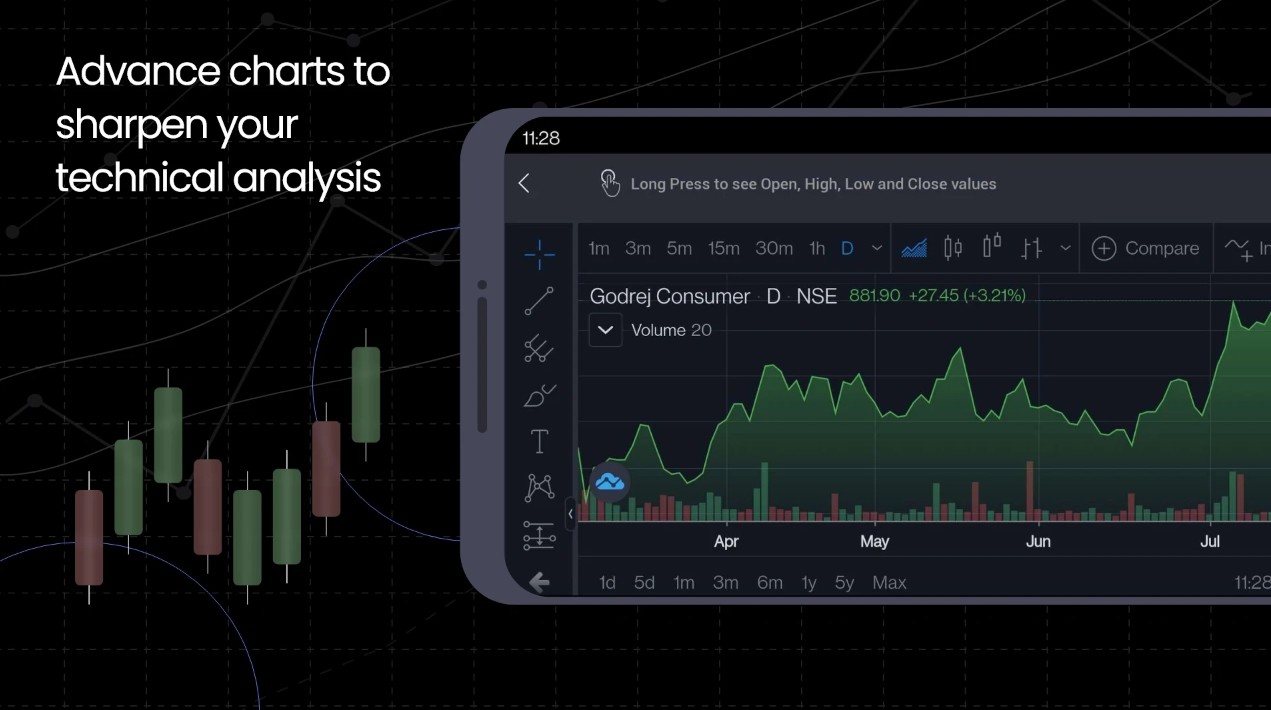 Wall Street Stock Predictions
The Wall Street Stock Predictions app is designed to help users make informed decisions in the stock market.
It utilizes various tools and data analysis to predict stock movements and trends. While it doesn't guarantee success, it aims to provide valuable insights for both experienced investors and newcomers interested in the stock market.
Users who can benefit from this app include investors, traders, and anyone curious about stocks. It caters to a wide audience, from beginners looking to understand stock trading to seasoned investors seeking additional analysis and predictions.
The app offers features like stock price predictions, trend analysis, and real-time market data. Users can access information about individual stocks, track their portfolios, and receive personalized alerts to stay updated on market changes.
Wall Street Stock Predictions strives to provide a user-friendly interface, making it accessible to those with varying levels of expertise. It aims to empower users with information and analysis that can aid in their investment decisions, although it's essential to remember that stock market predictions always carry a level of risk.
Overall, this app serves as a tool for individuals interested in the stock market, offering insights, analysis, and predictions to support their investment strategies.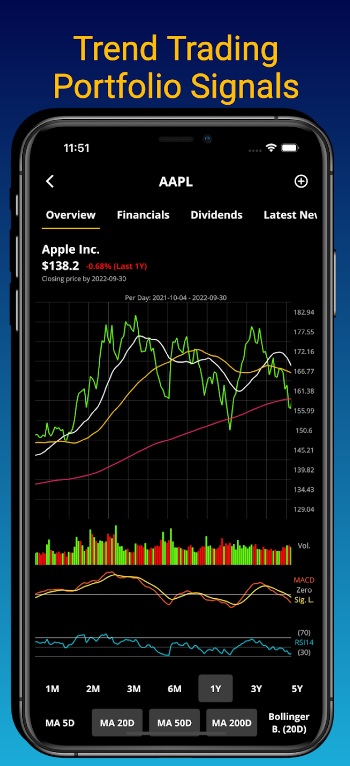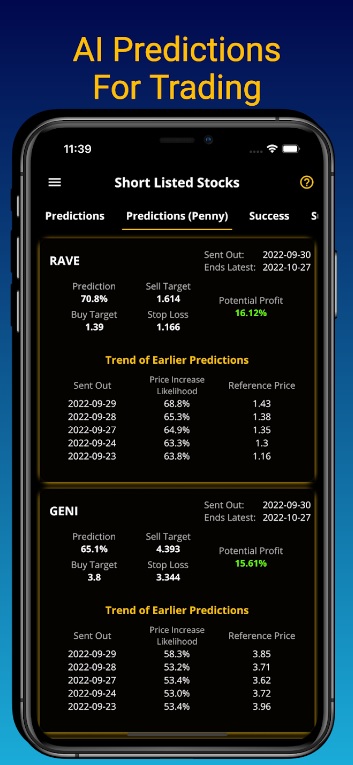 Stock Market Tracker
Stock Market Tracker allows you to trade stocks in the US and the worldwide market. It is a more simple app in this category, but still quite a decent choice for predicting future stock prices.
Like the previous application, Stock Market Tracker is extremely lightweight. Thus, the installation process will not last too long! When you first open the app, you should build your own portfolio. After that, you can get to the stocks, indexes, mutual funds, and ETFs monitoring.
Moving on, Stock Market Tracker lets users keep track of the real-time stock quotes for NYSE, NASDAQ, Dow Jones, ETFs, Indices, S&P 500, and so on. All the users will receive instant notifications for stocks on your watch list. Moreover, the app enables you to check various stock charts – for example, daily, weekly, monthly, and even yearly historical charts.
Besides, the developer constantly updates the app's version. No doubt, this is a great bonus!
As for the app's interface, it is very straightforward. The app does not contain an extended number of functions, therefore even inexperienced users will quickly understand how it works.
Excellent features, simple navigation system, and fast installation – all these things are waiting for you in Stock Market Tracker.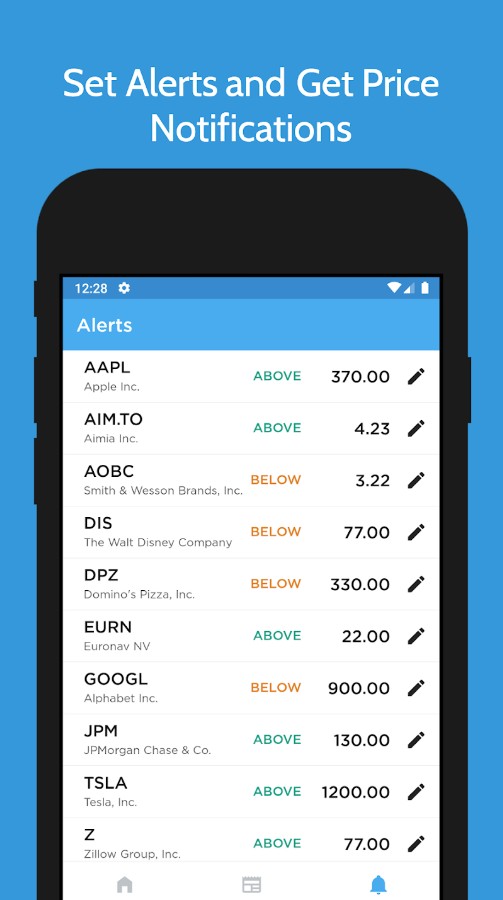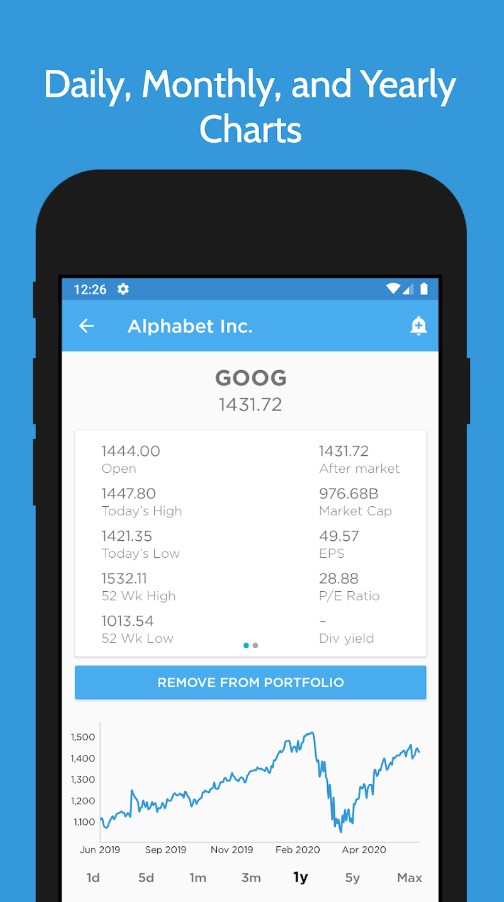 You may also like: 7 Best Real-Time Stock Price Apps for Android & iOS
MonInvAI: Stock Screener & Price Predictions
If you want to try to find out the future price changes of the company's stocks, we have to bring your attention to MonInvAI.
The app is rather a dark horse among others in this category, but it is truly worth to be mention in our rating list.
So, how does MonInvAI work?
MonInvAI uses advanced technologies to scan the company's data and provide the approximate data for increasing or decreasing the stock price.
The application scans the market on a daily basis and offers the analyzed data to enable users to get a good profit. Then, MonInvAI will provide you with two options:
The best stocks recommended for buying
The stocks recommended for selling
In addition to the aforesaid, you can always add preferred stocks and cryptocurrencies to the watchlist to keep them in one place. The developer provides very responsive customer support. Thus, if you have faced any difficulties, you can write technical assistants – they will try to solve the possible issues.
Summarizing all the points mentioned above, MonInvAI is a must-have tool for all investors and traders.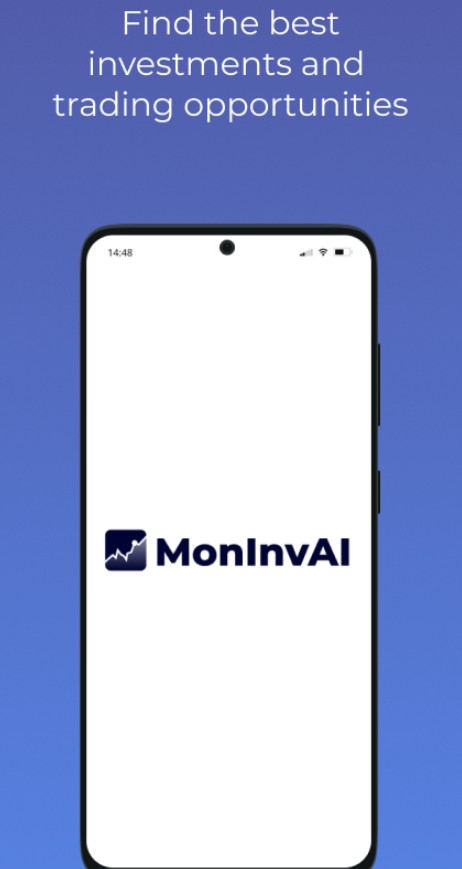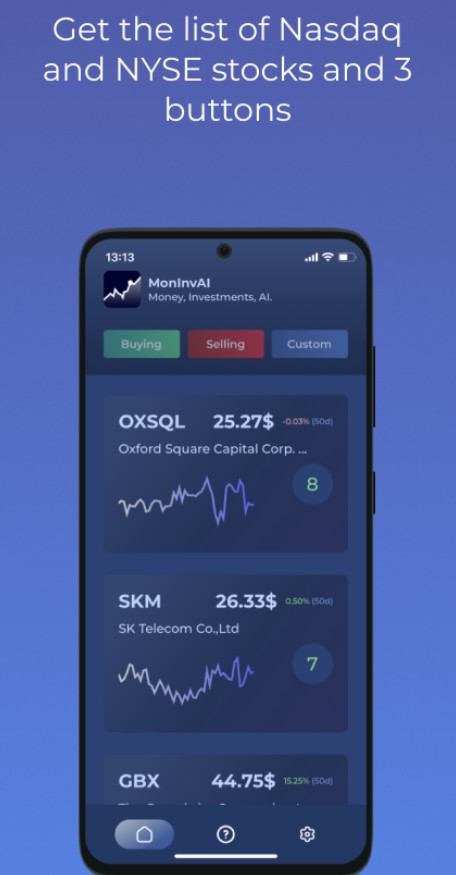 OptionPosition+
This is an app for investors, in which you can get acquainted with any analytics and financial analysis of the stocks you are interested in. You can also upload your investment portfolio here so that the analysis is updated in accordance with the transformations carried out with your shares.
The main advantage of this app is the fact that it provides deep financial analysis and analytics both in text format and in the format of graphs, diagrams and diagrams. You can independently configure analytics and analysis for yourself so that each of your uploaded promotions is diagnosed in accordance with the format you like.
Among other things, you can adjust all the charts provided, expand them, reduce them, and add certain periods, thereby learning the course and analytics in both short and long-term periods.
Here you can also use hedging analytics, that is, find out the forecasts and probabilities of the development or decline of a particular stock. Moreover, the analytics of this app will allow you to find out how much not only an individual stock will cost, but also your entire investment portfolio as a whole.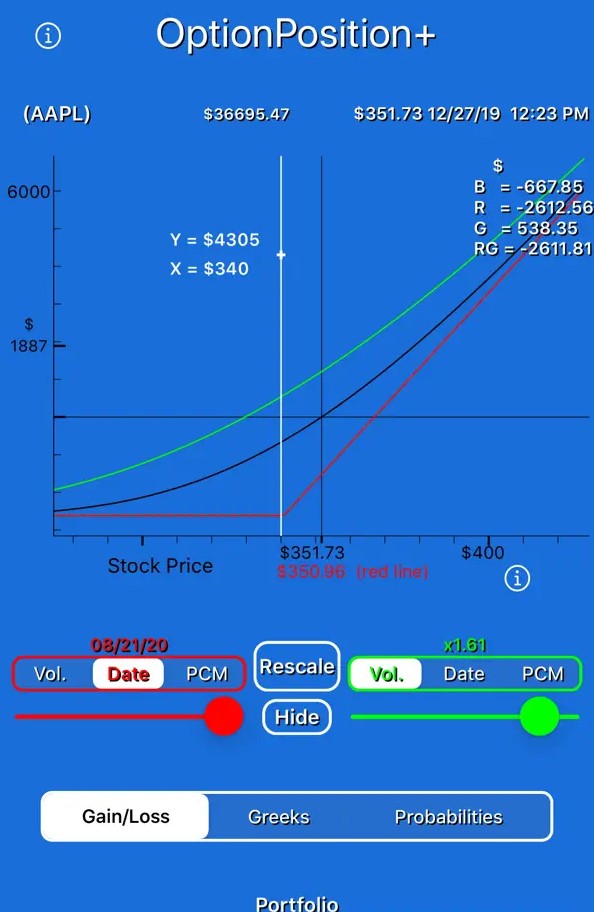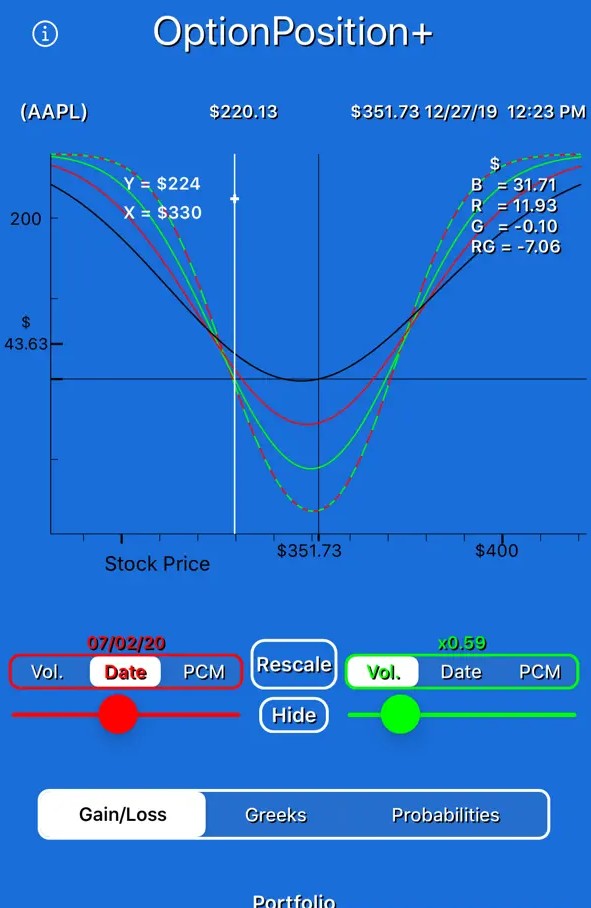 Predicto
The Predicto app is a valuable tool designed to help users predict stock market trends and make informed investment decisions.
Users can benefit from Predicto's free features, which include stock price predictions and trend analysis. These features provide valuable information to investors and traders, assisting them in identifying potential opportunities and risks in the market.
Predicto also offers a user-friendly interface, making it accessible to both beginners and experienced investors. The app's intuitive design allows users to easily navigate through stock information, track their portfolios, and receive timely alerts on market changes.
Using advanced algorithms and data analysis, Predicto offers insights into the stock market's future movements.
In summary, I can say that Predicto is a versatile app that aids individuals in predicting stock market trends.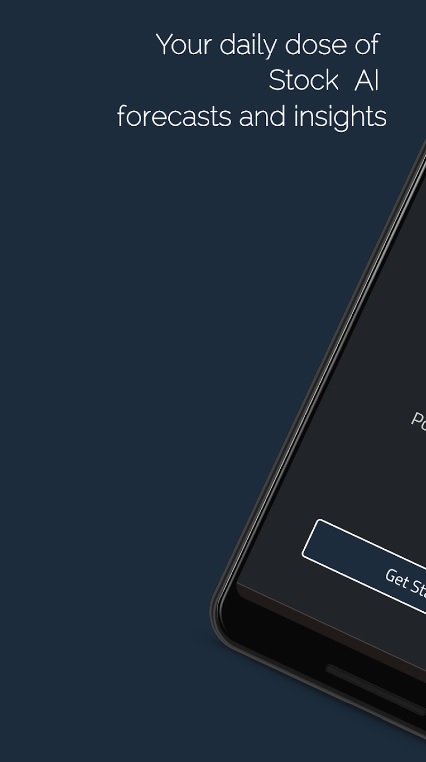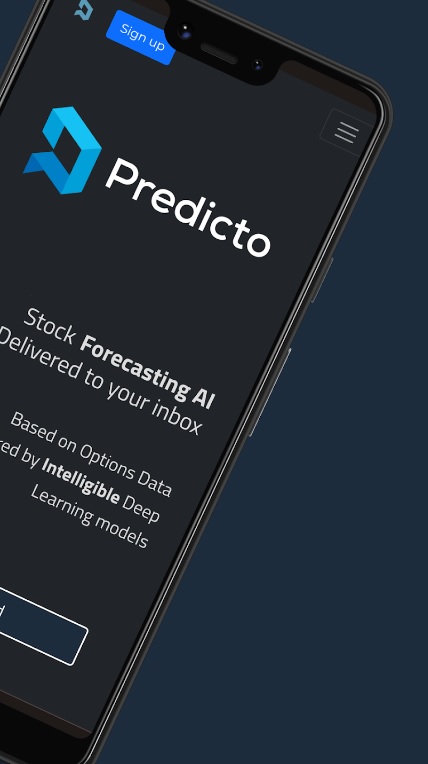 Investtech – Technical Stock Analysis, Chart, Coin
Investtech is a multifunctional application that provides users with daily stock analysis and recommendations.
At first, we would like to mention that the app does not take up much storage space, as it is often the problem with the apps of such type.
Due to this tool, you will have an analysis of the stock markets in the following countries:
Norway
Sweden
Denmark
Finland
Netherlands
Germany
United Kingdom
Belgium
United States
India
Therefore, the app will provide you with multi-language support!
The resulting analysis will show you an overview of share prices and stock market trends. Thus, you will understand which stocks should be invested in and when to trade them.
Moreover, users can always set up the feed to receive the most interesting shares, indices, or charts first. So, you can keep abreast of daily market updates and add necessary stocks to your favorites list.
There is no need to worry if you don't have a constant Internet connection, as the app works offline. Moving on, the app also comes with a Market commentary option that will provide you with all the upgrades in the stock exchange. It is based on the analysis & computer algorithm and selects the stocks with the most interesting price movements.
Overall, Investtech works as an excellent investing guide. No doubt, this is an excellent tool for both beginners and experienced traders.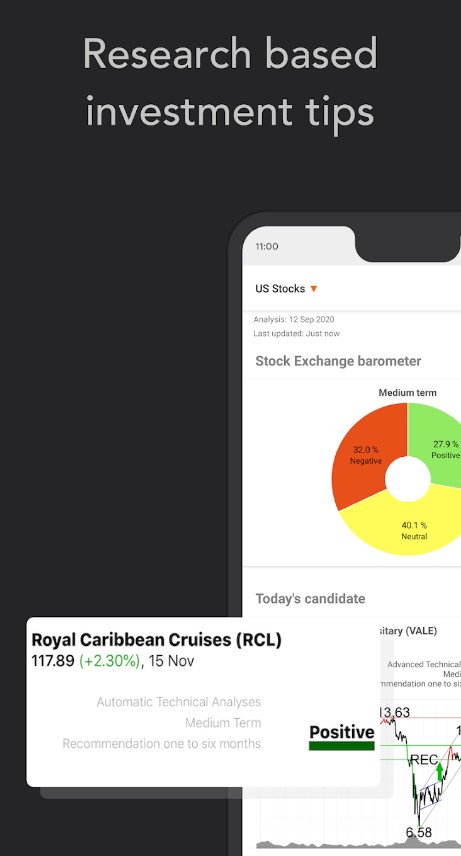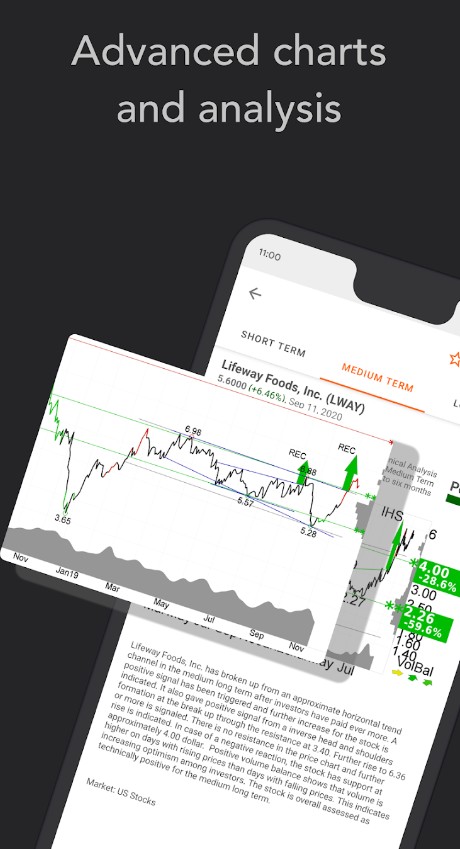 TipRanks Stock Market Analysis
Now we would like to recommend you to try the next application with lots of useful tools. It is called TipRanks. So, let's find out why this app is so special!
The app is quite well-known among stock experts and traders. Plus, it has a quite good rating on the market.
So, in TipRanks, all the users will carry out a great variety of tasks, for example:
Read the latest financial news
Predict stock prices
Analyze the investments and manage them
Keep track of the performance
Check the stock price chart or history
Monitor the latest analyst recommendations about your investments
Receive the real-time stock alerts and notifications
When you first open the app, you will get to the homepage. On the bottom of the screen, there are several sections with icons.
We have to admit that TipRanks is very simple to manage, as it boasts a quite user-friendly interface. We also couldn't highlight how much thought the developers put into the interface design because this app is worth using even only because of its convenient and outstanding looks while these stock trading apps all look the same.
However, users complain that sometimes the app hangs. Our test didn't find justice to those claims, however, it should be mentioned.
All in all, we advise you to download this tool – it will suit not only novice users but experienced ones as well!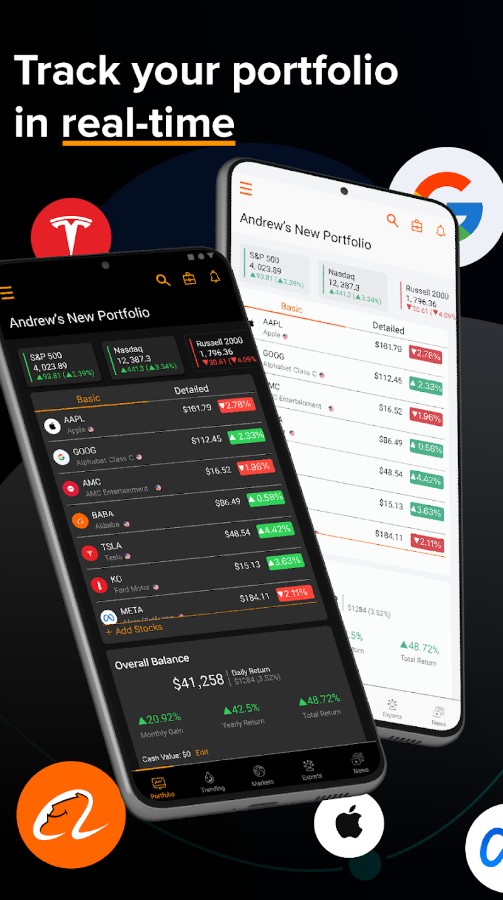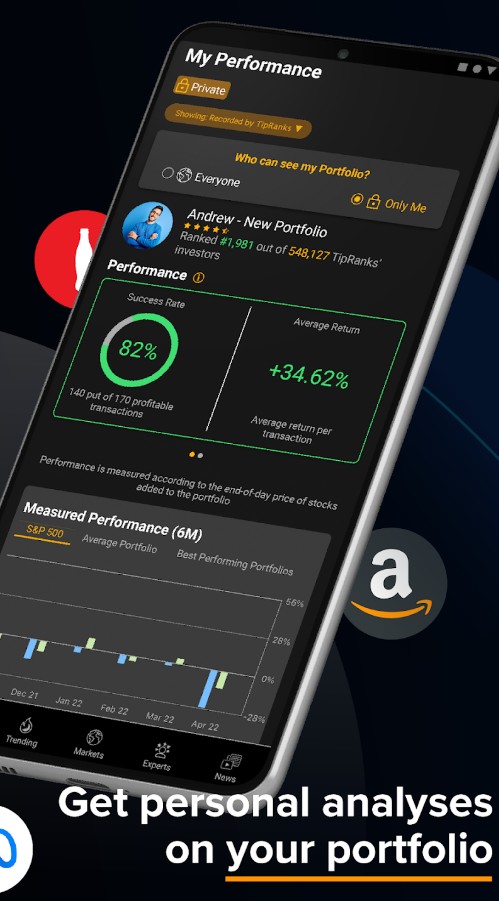 You may also like: 11 Free stock trading apps (Android & iOS)
Investing.com: Stocks, Finance, Markets & News
Investing.com is our last application in this article. The app is very popular on the market, as it contains a wide range of options and a convenient interface.
But what is the major task of this tool?
First of all, Investing.com provides you with a useful set of financial tools. Below, you will find the most interesting ones:
Economic Calendar
Earnings Calendar
Technical Summary
Currency Converter
Market Quotes
Advanced charts
Moving on, the app enables users to have access to various stock markets – America, Europe, Asia-Pacific, Middle East, and Africa.
After downloading the tool, you will have to build your own portfolio. For this, you should add your favorite financial instruments and their holdings. Then, you can also create a watchlist that will help you to monitor the stock quotes, currencies, commodities, indices, ETFs, and bonds. Plus, you can check the real-time prices at any time you want!
All the users can adjust notifications for any upgrades – e.g. new economic events, price changes, etc. One of the best features of this tool – it does not contain any ads. This is a quite rare advantage for this kind of apps.
Now you will have an opportunity to read the latest news of the global economy, as Investing.com will provide you with daily content. We have to warn you that Investing.com comes with a 7-day free trial. But you can always purchase a Pro version at a quite accessible price.