Subtitle Edit is a multifunctional editor for video subtitles. The software also enables users to edit, generate, translate subtitles or just synchronize the existing ones in a couple of minutes! After a simple installation, you will get to the menu page that consists of several sections on the top of the screen:
 File
 Edit
 Tools
 Spell Check
 Video
 Synchronization
 Auto-translate
 Options
 Networking
 Help
On the menu page, you will find all the functions. The subtitles will be located in the middle of the screen. Below, you can adjust the start time and duration.
And for those who like to watch movies with subtitles, we prepared this article.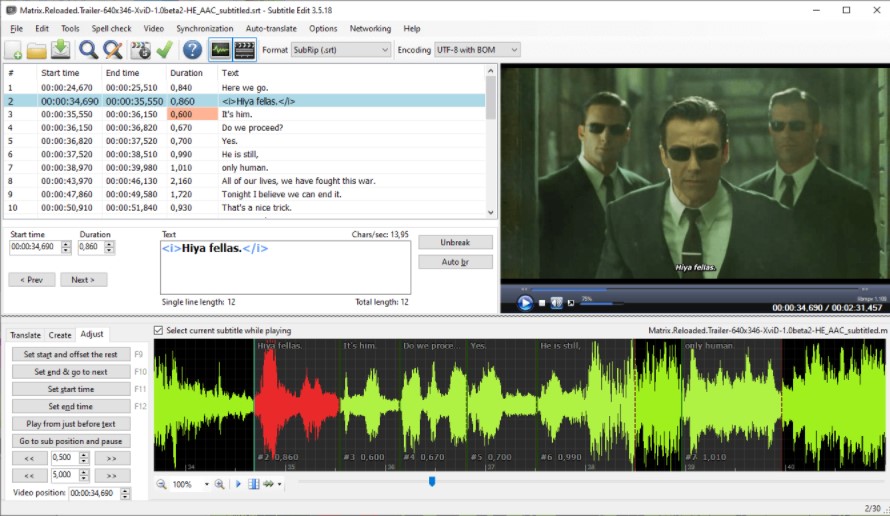 One of the best parts there – the program supports a great variety of foreign languages. The software comes with an auto-translate feature based on Google Translate.
Moving on, Subtitle Edit can read, write, and convert between more than 280 subtitle formats. For example, SubRip (*.srt), ABC iView, Adobe Encore, Advanced SubStation Alpha, AQTitle, Avid, and so many others! Moreover, the program comes with excellent audio visualizer control, as it can display waveform and/or spectrogram.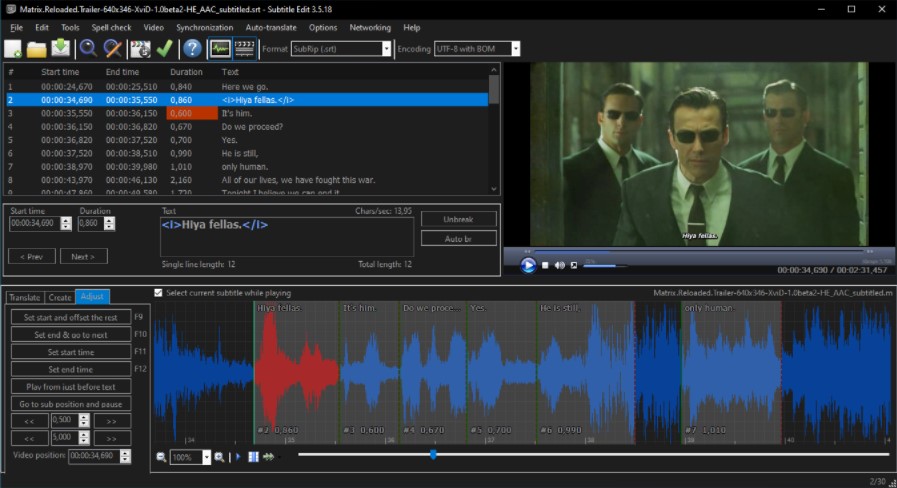 As for the additional options, Subtitle Edit allows users to merge/split subtitles, remove text for the hearing impaired (HI), check spelling via various dictionaries, import/ export, and so many other useful features! What is more, Subtitle Edit boasts a quite user-friendly interface that guarantees pleasurable use.
And watching movies together with friends is actually more fun even online! Check out 13 Free apps to watch videos with online friends to understand what we are talking about.
If you open the official website, you will find a great number of tutorials. Or, you can also contact very responsive customer support. Therefore, there is no need to be very tech-savvy to find out how to manage it. All in all, Subtitle Edit is a necessary tool for everyone who has to work with adding and editing subtitles. So, hurry up to try it – we believe you will not regret!