Self-diagnostic apps help to establish a disease or initial health assessment. They are not able to replace a medical examination, but they can be excellent helpers.
In this list, you will find the best symptom checker apps that will be useful in different life situations.
Manage your symptoms and be ready for a new season with these best allergy tracking apps.
Symptomate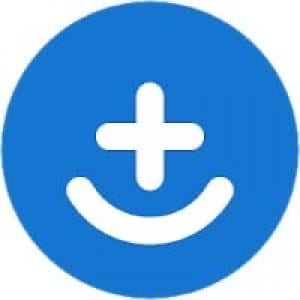 Symptomate is a mobile application designed to help you diagnose your own symptoms.
It is a library of symptoms, illnesses, medications, and doctors. The information is accessible and easy to find. It allows you to learn more about your current physical condition.
One of the most valuable features of the app is the ability to search for hospitals and other facilities. Otherwise, Symptomate is a really functional application.
It allows you to do not only diagnostics but also to cut paranoid thoughts.
It is a kind of first aid. With its help, it is possible to try to determine the cause of physical pain. Get acquainted with probable diagnoses.
Here you can understand how critical the situation can potentially be. Decide whether you should seek specialist help or wait for a visit. If, for example, it is a normal muscle sprain or a slight bruise.
The application Symptomate works on the same principle as the doctor. It asks relevant questions to determine the possible cause. In total, the app knows about the symptoms of 52 diseases.
You can also export the diagnostic results to a PDF file and then show it to your doctor at your appointment.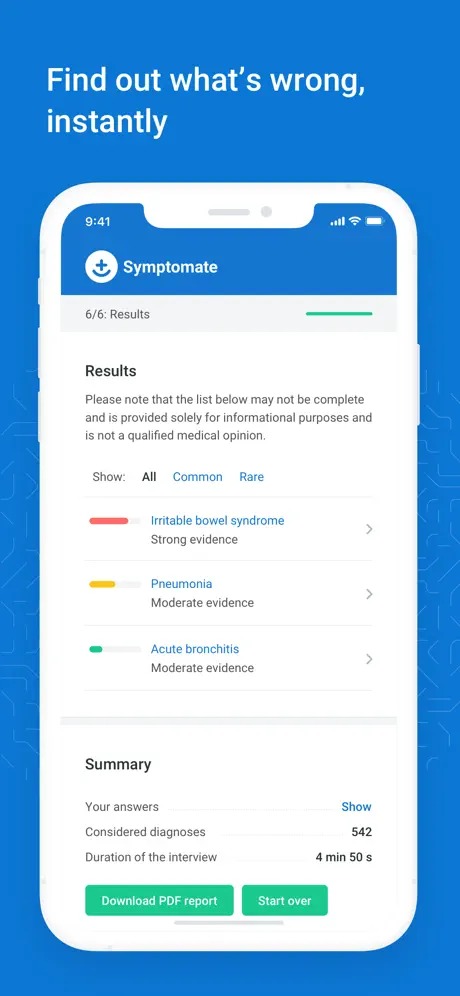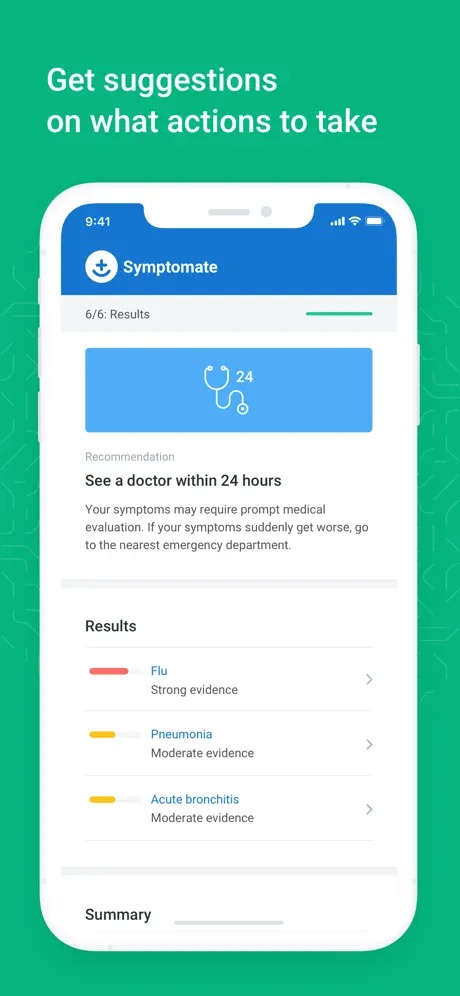 From the rest, you can note the emergency button in any part of the world.



You may also like: 7 Best medical apps for patients (Android & iOS)
WebMD: Check Symptoms, Find Doctors, & Rx Savings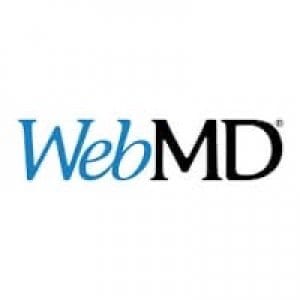 WebMD: Check Symptoms, Find Doctors, & Rx Savings is an app for anyone who wants to check for symptoms.
Here you can learn how to prevent disease and how to identify symptoms. You will also learn how to recognize chronic diseases. Find out what are the cheapest analogs of medicines.
The app WebMD: Check Symptoms, Find Doctors, & Rx Savings contains the following sections:
Diseases and treatment
Recommendations
Drug analogs
Medical News
This medical directory of illnesses will help you deal with the symptoms. For example, you or someone you care about has specific syndromes.
What do you do in this situation? Here you type in the diseases you want to look for. You will be asked to read about treatment methods and you will get standards of care and a list of medicines.
Diseases and treatments. The section "Doctor's recommendations" does not contain all diseases. But only the most common ones and is being filled in.
Every week the developers update this list. You will receive treatment recommendations and news from the world of medicines.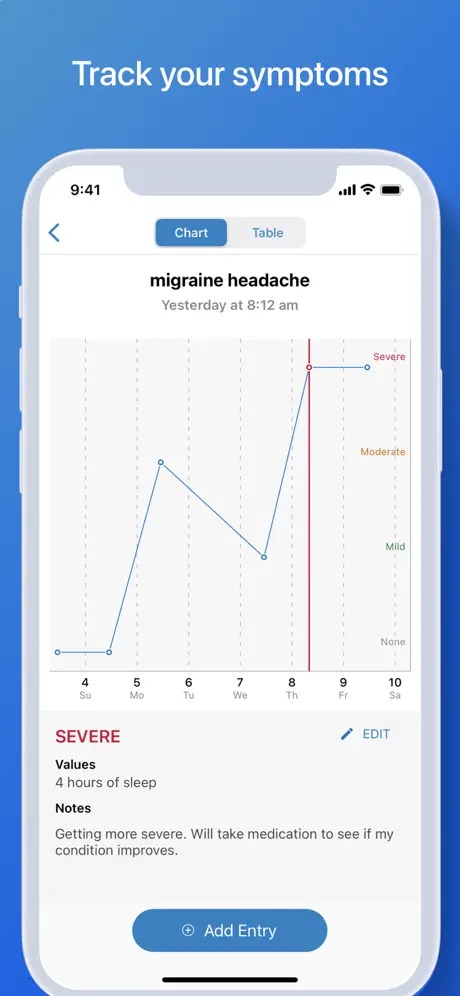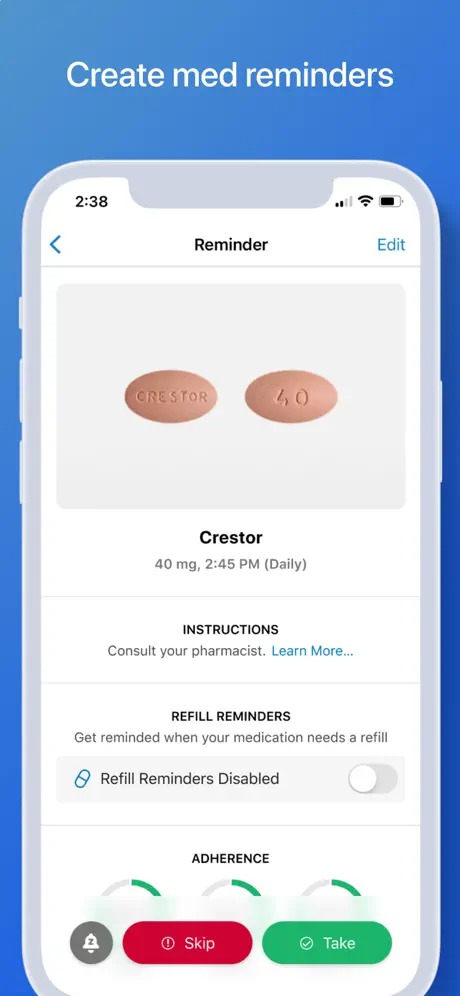 This application helps ordinary people to prepare for a doctor's visit in advance. All recommendations in this app have links to authoritative sources.



Your.MD: Symptom Checker, Health Tracker, HIV Quiz
Your.MD: Symptom Checker, Health Tracker, HIV Quiz is a useful application that provides reliable, complete information on diseases.
The app can reduce your anxiety in emergency situations.
On the Symptoms screen, you will see an image of the human body. By clicking on a specific part of the body, you will be able to see the typical symptoms related to this area.
When you get sick in a part of your body, you can learn more about these symptoms. Get a description of them, and learn about the possible causes of these symptoms.
In this app, you can get information about diseases in certain parts of the body, as well as their treatment. Here you can find links to sites with more information on these issues.
The Conditions, Medicines and Procedures icons contain information on each of these categories.
By clicking on the "My Account", you can store your personal health information. The Hotline icon allows you to save emergency numbers for your city or region.
You can use the app to find nearby medical facilities to treat specific illnesses. Contact your doctor to arrange an appointment. You can store your health information, medication reminders.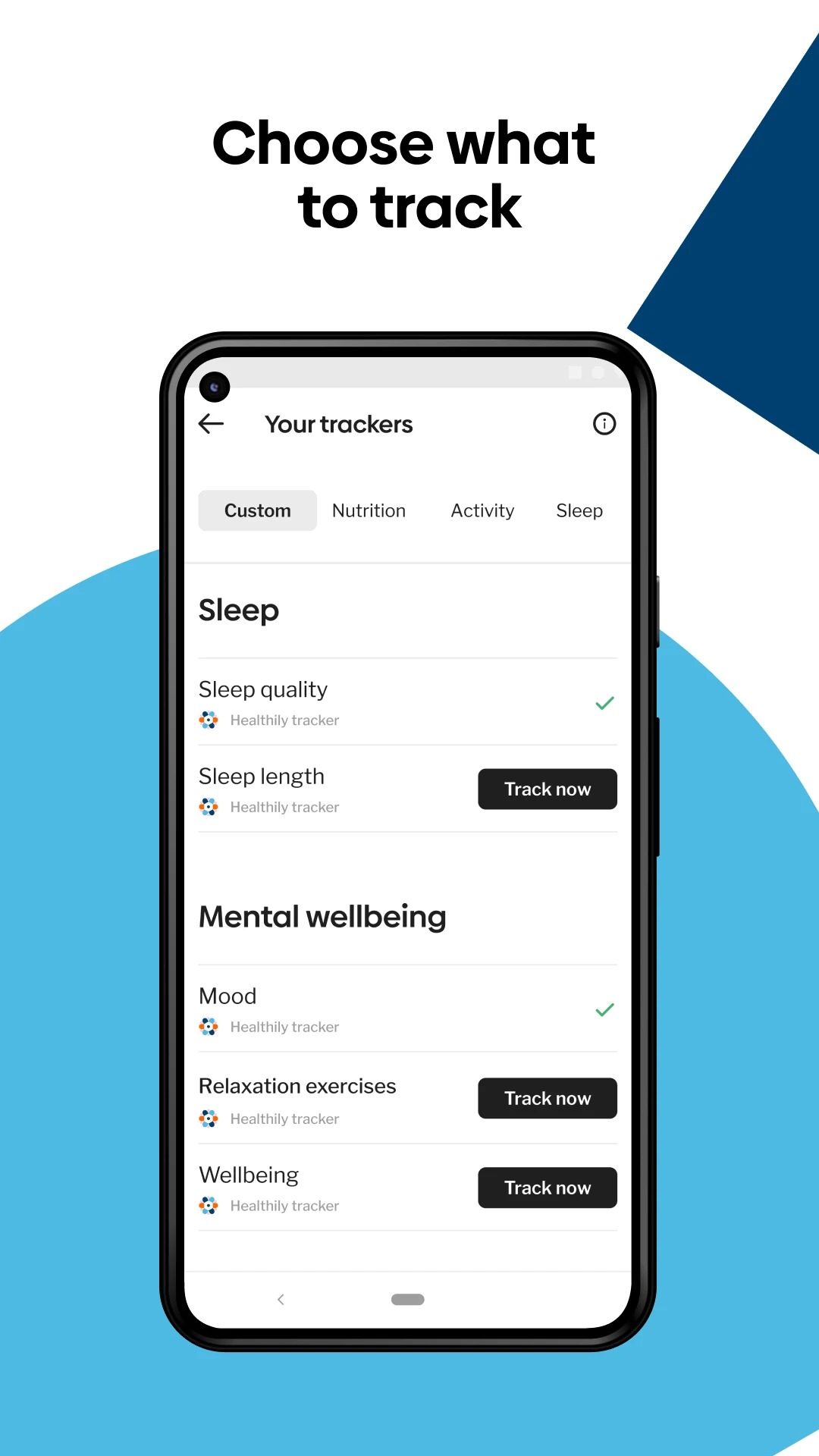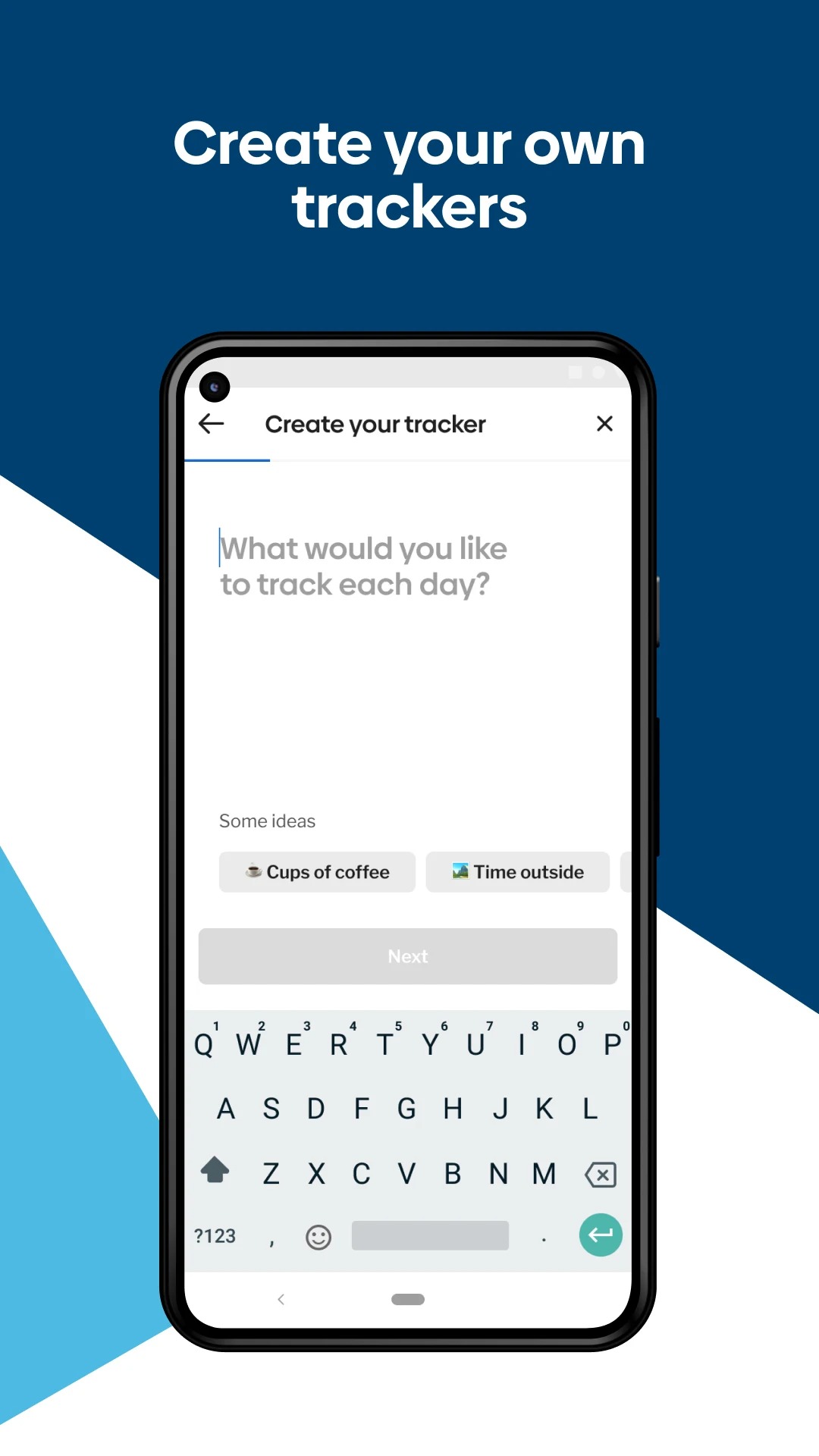 Save information about various medicines, illnesses, and procedures in the application Your.MD: Symptom Checker, Health Tracker, HIV Quiz.

Ada – your health companion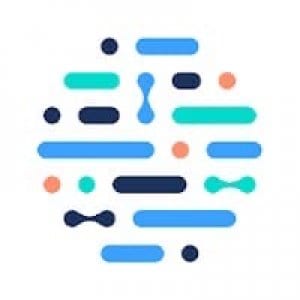 Ada – your health companion is a directory of clinical symptoms and syndromes of various diseases.
Symptoms and syndromes were hand-selected over a long period of time. This program includes only materials that are still relevant today.
The app allows you to find the disease based on the description of the symptoms and your diagnosis. The work of the app is based on the use of an extensive database with information on 1500 diseases.
The database has a large amount of information related to certain signs of the disease. You can use the application to search for brief information about the disease.
Generate a list of potential diseases by diagnostic data.
The app Ada – your health companion does not need an internet connection, supports different screen sizes and is easy to use.
Support for devices with different screen sizes and screen orientations is implemented.
The application Ada – your health companion does not contain advertising and other banners. There are no built-in purchases here.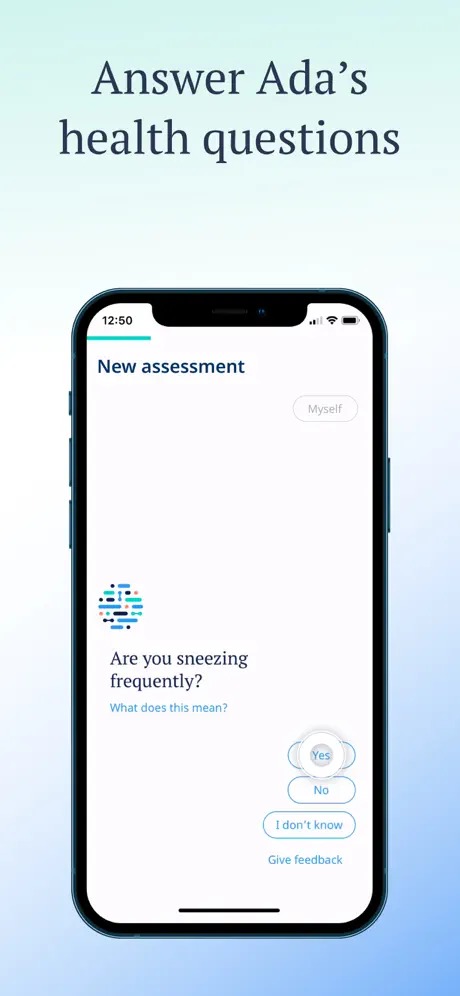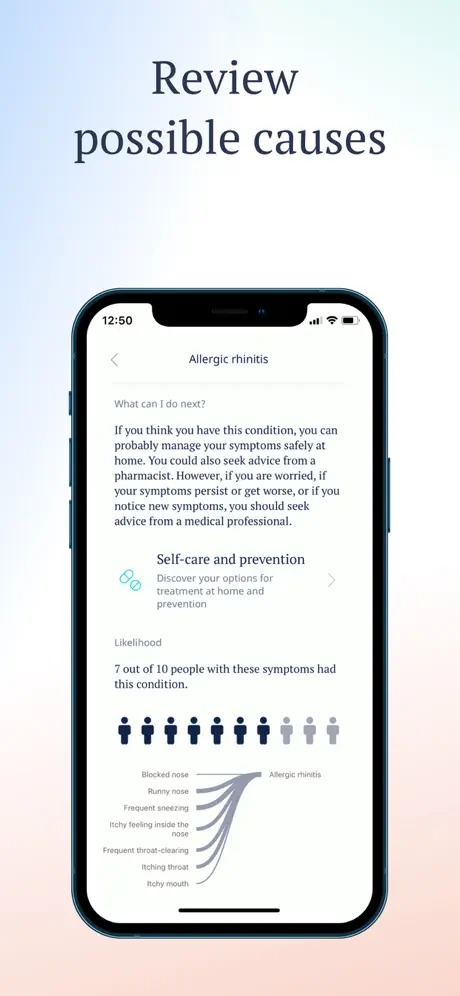 For the daily reminders to work, you need to add the program to the autoload list. This happens automatically when installing the application.



K Health | Symptoms, Doctors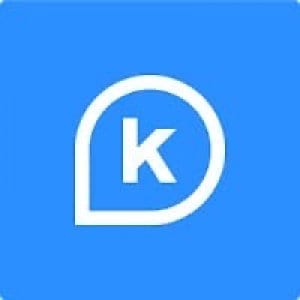 K Health | Symptoms, Doctors is an application that can identify diseases by their primary determinants. It also allows the user to check their health.
It monitors your health and immediately informs you if you have any primary signs of illness. With the help of your mobile phone, you can check your health status as well as diagnose diseases.
Anemia tests can be performed with the help of selfies. This is a distinctive feature of this application. To do this, it uses a built-in algorithm that reads the disease on the face.
You can even specify many accounts on different social networks. It will increase the accuracy of the diagnosis.
For analysis, the application K Health | Symptoms, Doctors only selects photos where the owner's face is present. It ignores retouched photos and those where a group of people is present.
The network in real-time analyzes the photos and makes a picture of his state of health by appearance.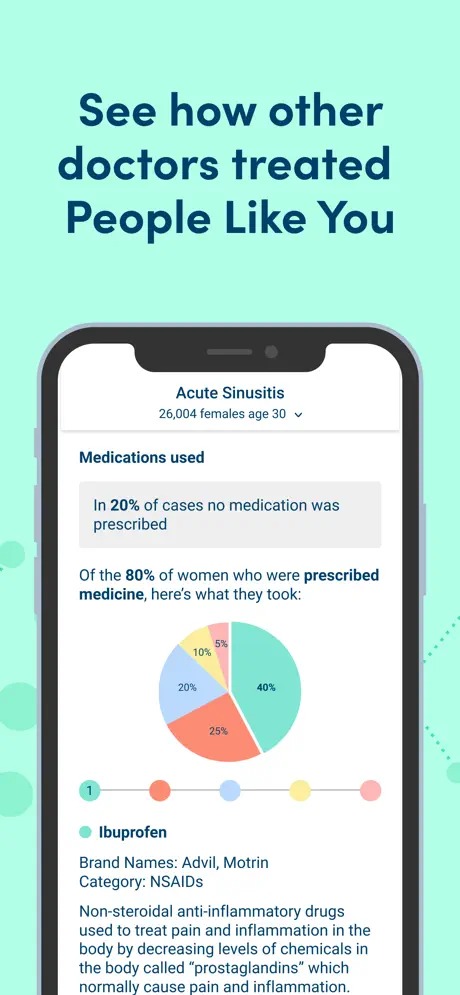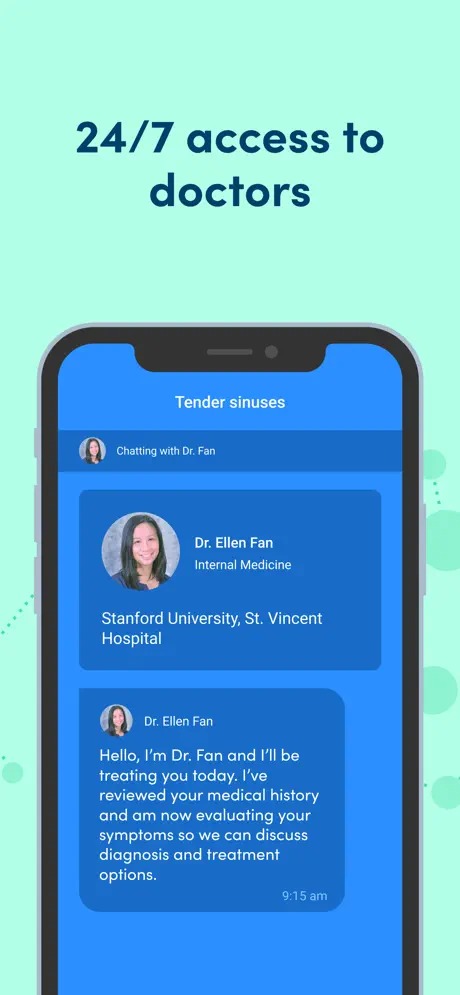 In the case of primary signs of illness, the system reports it. To determine the anemia, it is enough to take 15 photos taken in the last six months.



mySymptoms Food Diary & Symptom Tracker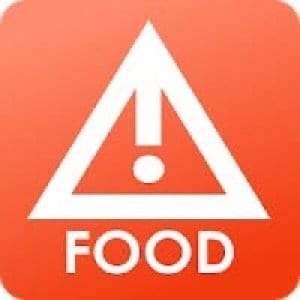 The mySymptoms Food Diary & Symptom Tracker app has a large database that you can access, with all the content.
The app contains extensive information about common medicines.
The app provides a thorough check of symptoms. It takes the form of an artificial intelligence bot. It monitors and asks questions about your symptoms.
The app mySymptoms Food Diary & Symptom Tracker then collects reports of possible conditions with statistical information. It will help you determine if one of these conditions is likely to occur.
It is also useful for taking pills. When taking medication, you may forget to take the pill in time or you may not want to take it at all. You can use this app to prevent these situations and also to control yourself.
It uses a multistage system to check that you have actually taken the medicine. First, the app sends you a reminder that it is time to take your medication.
Then you need to point the camera at your face to identify yourself and swallow the tablet with water. The software records a video clip with a sound during the process.
If the app mySymptoms Food Diary & Symptom Tracker suspects fraud, it sends a message with the video to the doctor.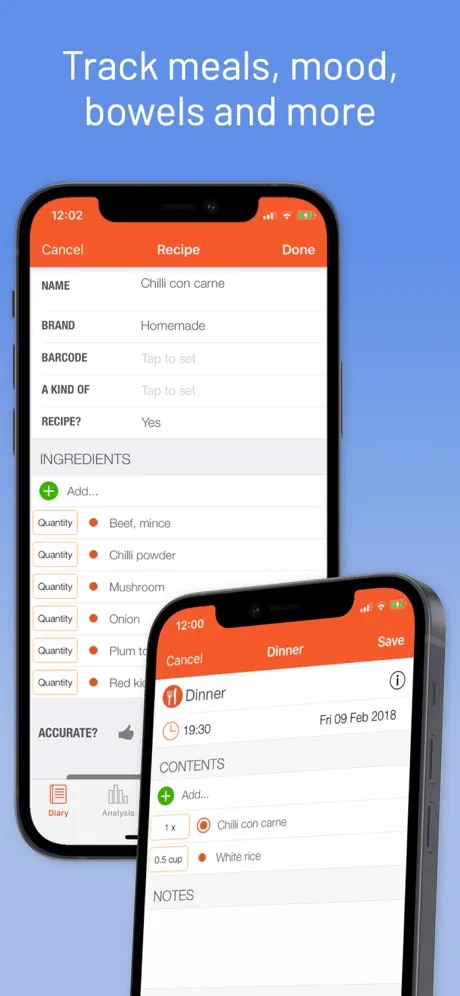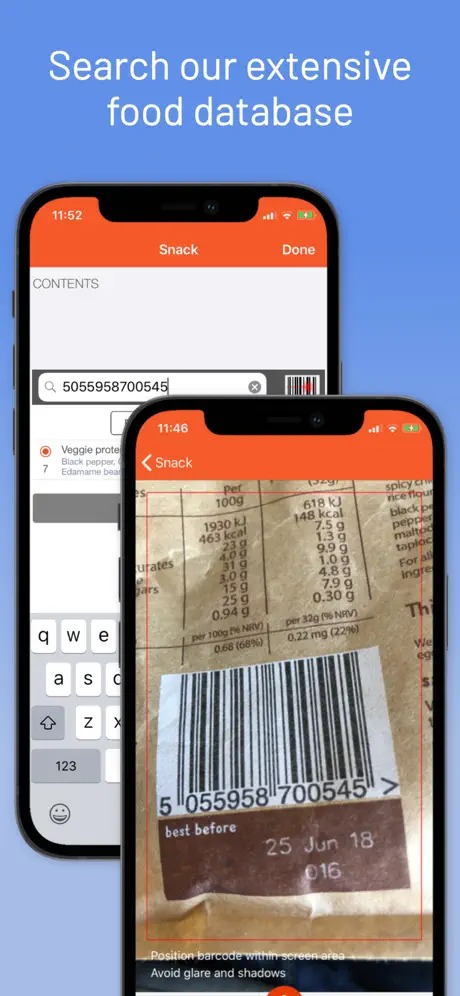 The same method can be used, for example, if the pills should be taken by a teenager who is sick at home. The report will then be sent to the parents.



You may also like: 11 Best Homeopathy Apps for Android & iOS
Common Symptom Guide
The Common Symptom Guide app can generate a list of suggested diagnoses based on the symptoms you have observed.
This app will help you save time and money. Before you see your doctor, check your symptoms. Get information about your condition or illness.
To check for symptoms of illness, you will need to do a little testing, which will take up to four minutes. Hold the phone in several positions in your hands and knees.
Touch it with your nose, draw a suggested word, repeat it, or say an arbitrary sentence.
If the program finds signs of illness, you should contact your doctor immediately.
The app Common Symptom Guide includes an electronic system for diagnosing diseases with an accuracy of 67%. This is comparable to the effectiveness of a primary diagnosis made by a doctor in a hospital.
This application also allows you to get advice from experienced doctors at any time and in any place. A large number of specialists are ready to answer your questions. You can communicate by phone, chat or video link.
There is no need to waste time on trips to the clinic and waiting in queues. If necessary, you can find out an expert opinion on the diagnosis and treatment you have received.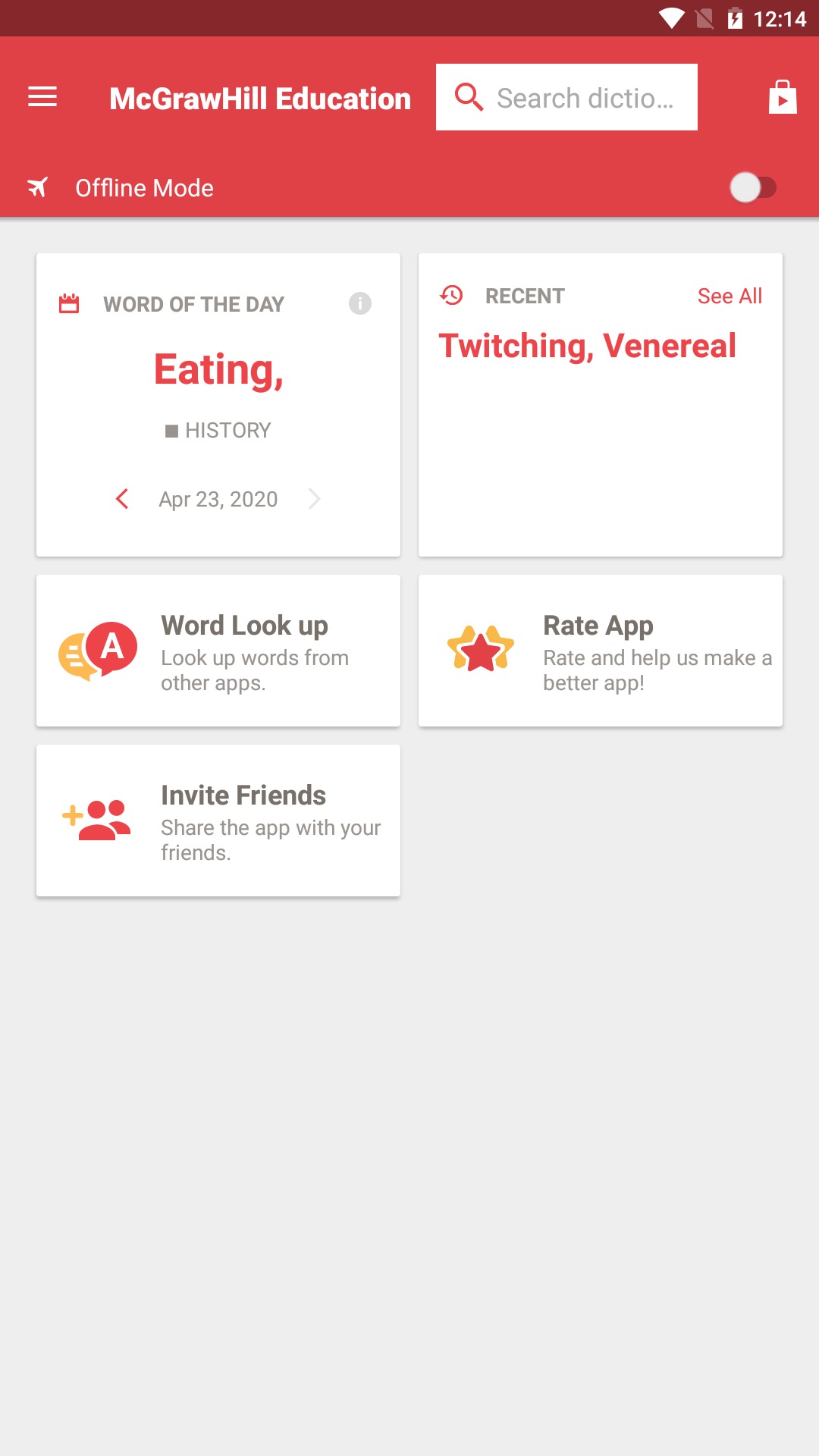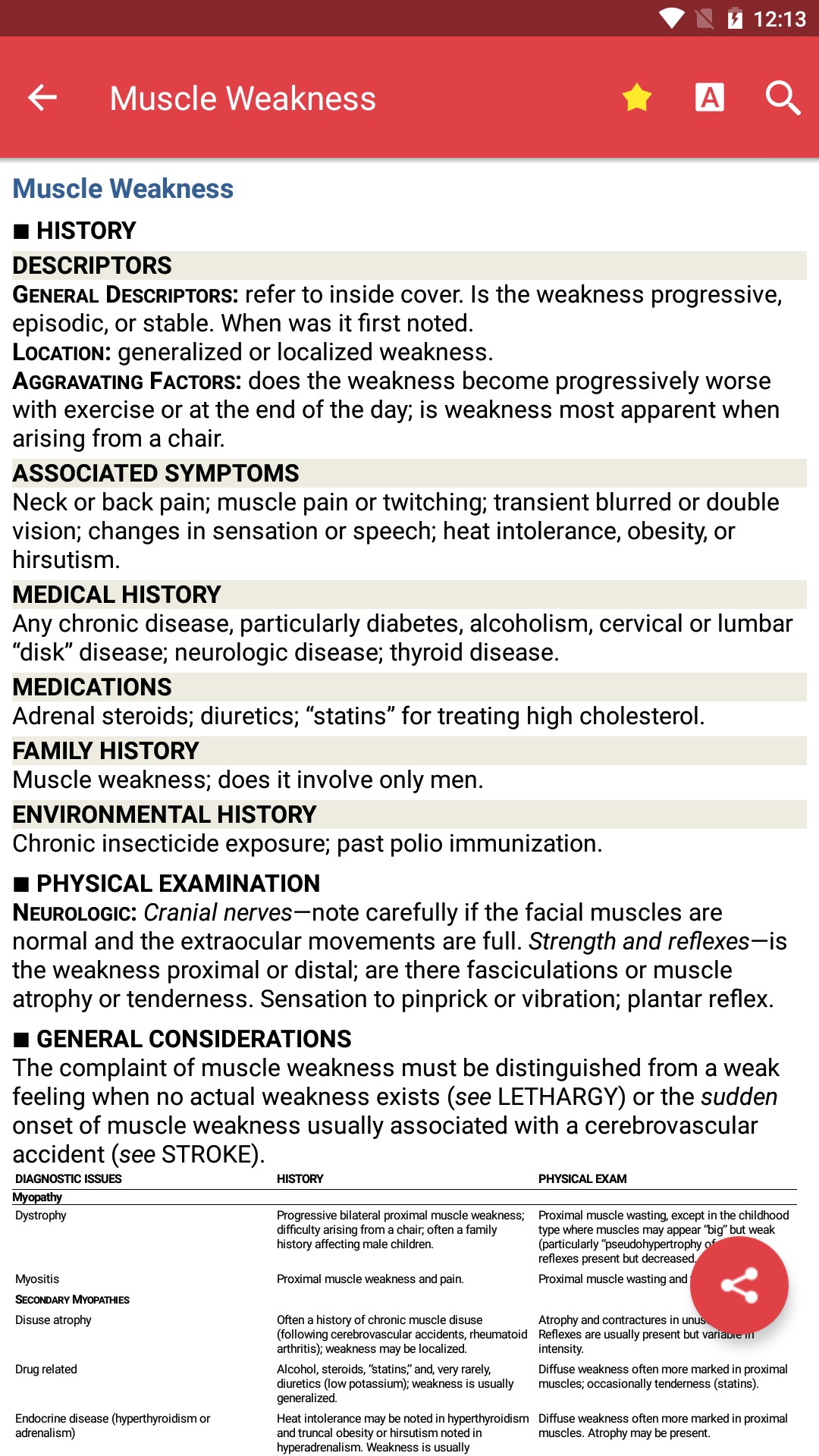 Wherever you are, you will be able to get medical advice based on the available funds and medicines.

Updoc: Health diary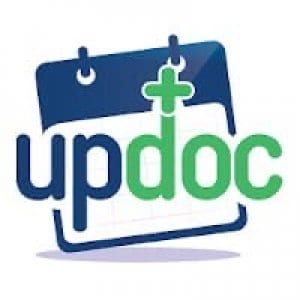 The Updoc: Health diary app diagnoses the disease by photo.
It recognizes the disease by its appearance.
The app is based on the neural network algorithm. It determines the disease by its external manifestations on the body. It then describes possible symptoms and causes.
The app also provides a recommendation for the right specialist to visit.
The app Updoc: Health diary identifies diseases by their appearance in more than 20 fields of medicine.
Choose the area on your body where you have a suspected illness. Identify a specific area on the selected body part.
Take a picture of the external sign of the disease as close as possible.
The application will make an estimated diagnosis with a percentage probability. It will also give you a recommendation to which specialist to consult.
Besides, this app helps to quickly get advice from a qualified physician via the Internet. The app Updoc: Health diary includes online consultations with your doctor. There are no waiting lists or appointments. The doctor will respond within minutes.
Ask any question about the health of adults, children or pets. For example, doctors will tell you what to do if you get burned or poisoned.
Decipher blood tests and other tests. You don't need to look up their names on the Internet and diagnose yourself.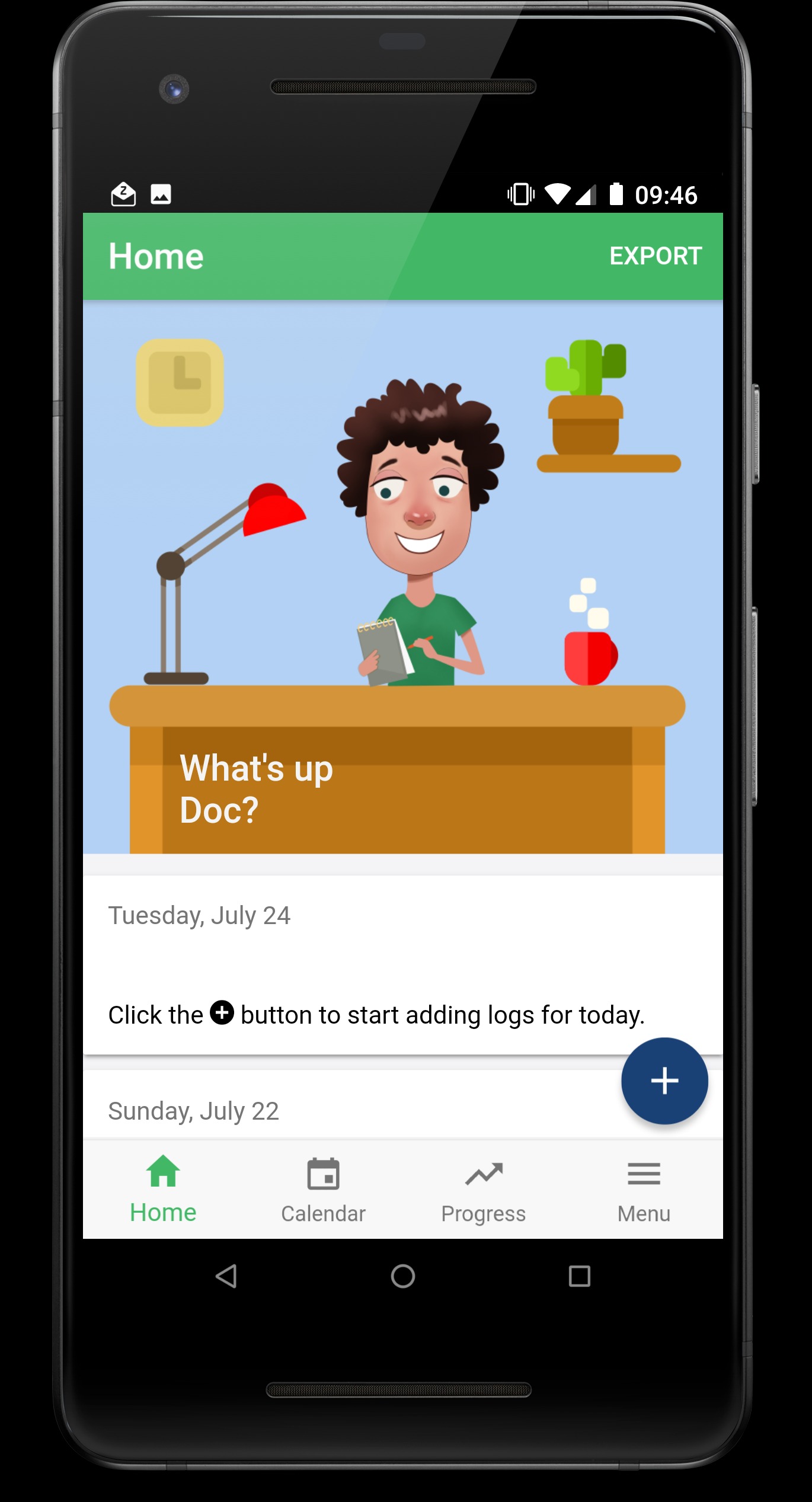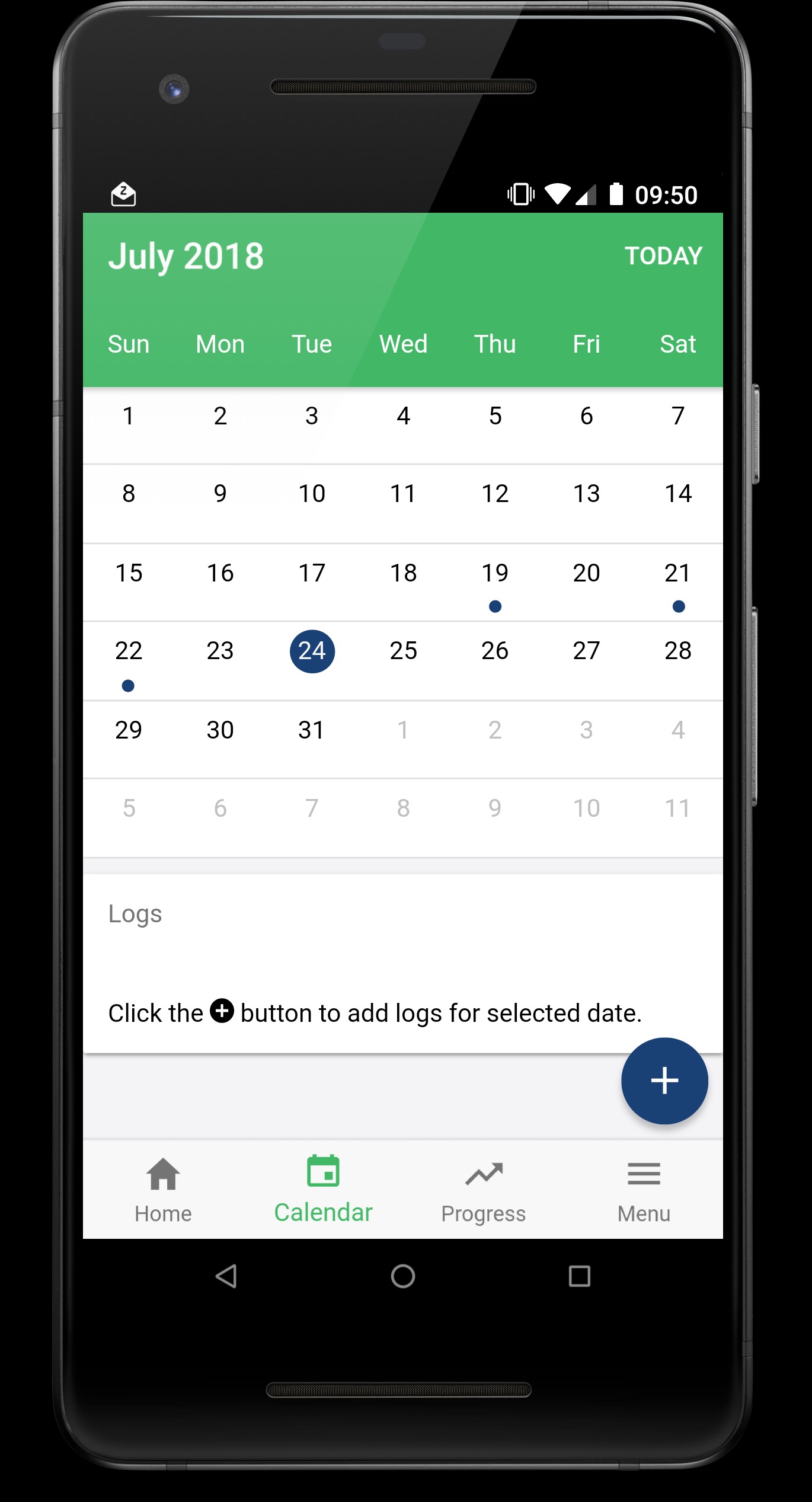 Get more information about health and disease prevention from the Articles section.

Diagnosis Medical App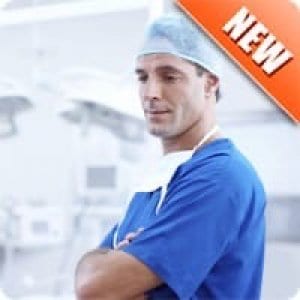 Diagnosis Medical App is a program with the ability to search for diseases, view a detailed description and symptoms for them.
The application provides a quick and convenient search. It will be useful for absolutely all people. Both for those who look after their health, and beginners doctors.
The built-in guide presents a wide variety of diseases.
This application will help you to get medical knowledge at an early stage.
On the main screen of the Diagnosis Medical App, you will see an animated model of the person. Click on the part of the body where you have pain.
Then you need to specify the nature of the pain. Also, a personal questionnaire will be created for you.
You will need it to fill out completely based on your well-being. Based on this information, the application will provide you with a preliminary diagnosis.
Also in this app, you can get a personal consultation with a doctor. Ask all your questions and get an instant answer.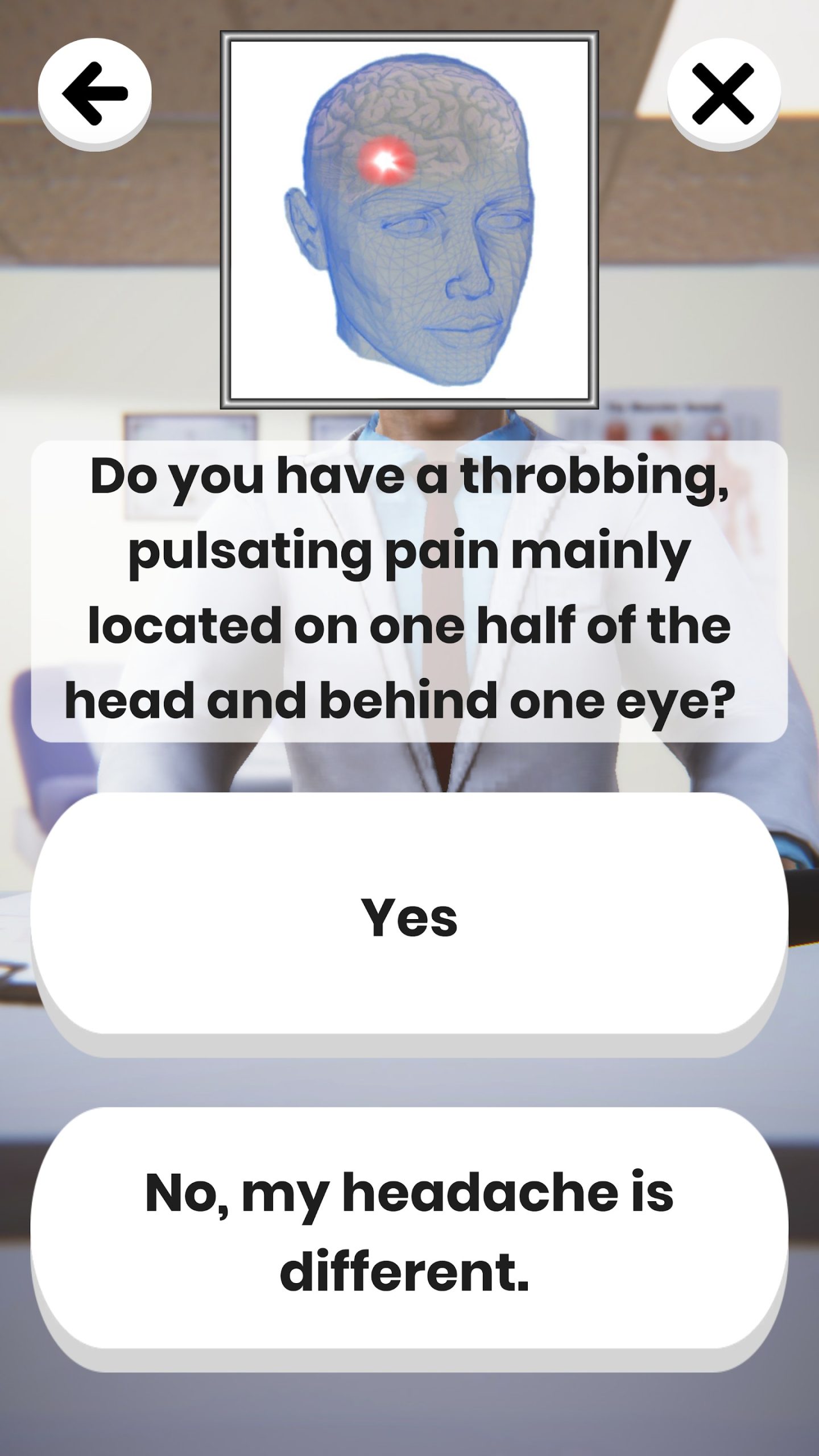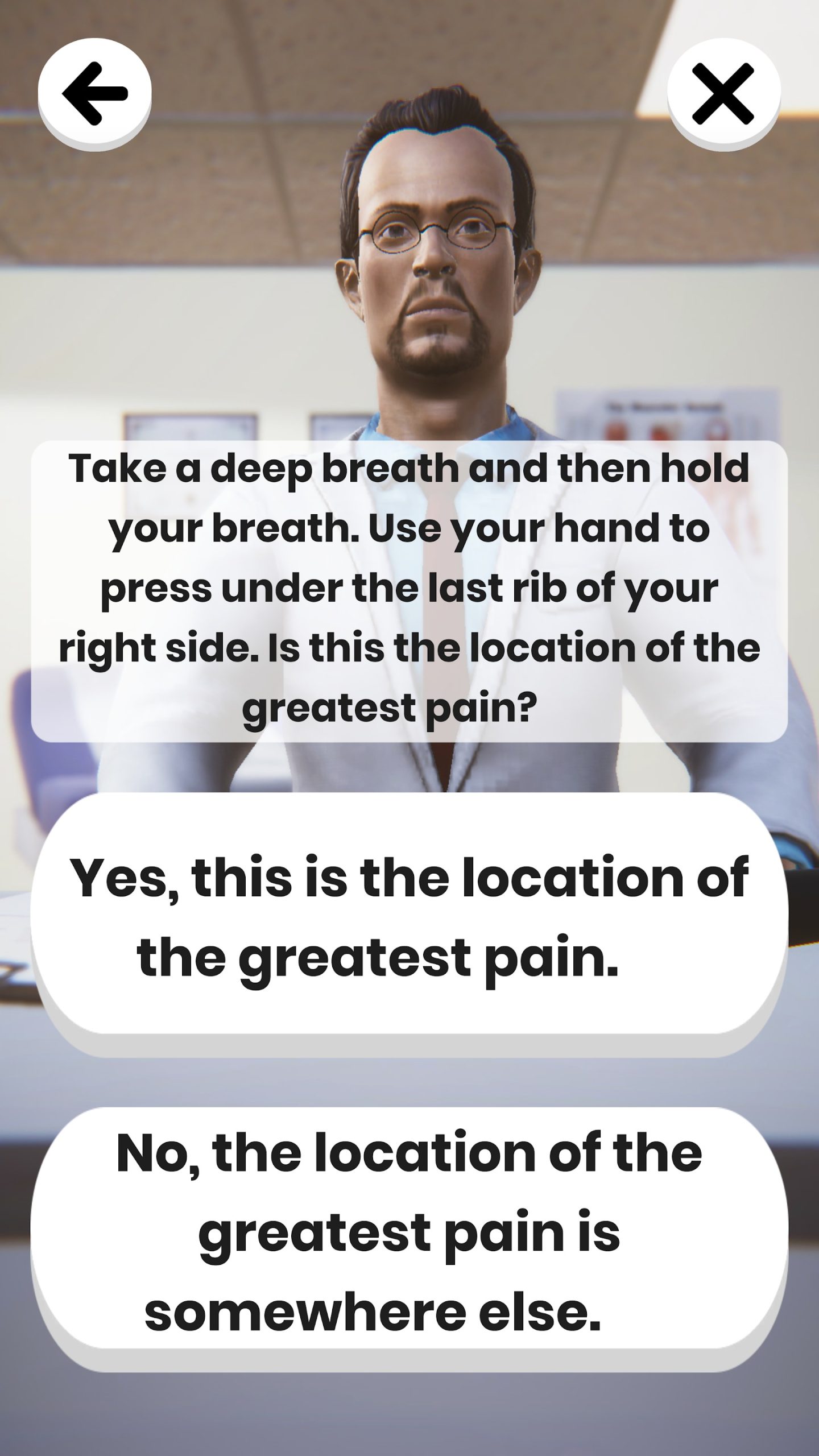 This free application works without any restrictions and does not need built-in purchases. Besides, there is no annoying advertising here.

Caidr | Symptom Checker & Healthcare Guide at Hand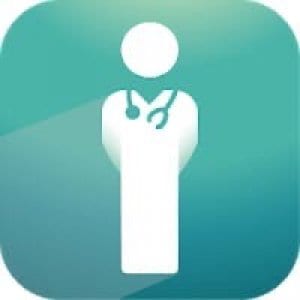 Use the Caidr | Symptom Checker & Healthcare Guide at Hand app to check your health and track your symptoms.
It uses artificial intelligence developed by experienced doctors. You can check your health at any time and place.
There is also a bot in this app that will answer all your questions. Check your symptoms or ask a question about a particular disease.
Explore the app library to learn more about the different diseases and how to treat them. With the help of the built-in tool, you will be able to track symptoms, illnesses, moods and much more.
All requests are saved in the application history. You can always browse this section to learn about your health dynamics. You will also receive your own profile. All your records of symptoms and confirmed illnesses will be stored there.
This application will help you to keep your health in good condition. Prevent the occurrence of diseases by checking for possible symptoms.
The app Caidr | Symptom Checker & Healthcare Guide at Hand can also tell you which doctor you should see in your situation. It will also give you advice on how to reduce the symptoms and prevent them from getting worse.
You need to enter all the indications carefully and accurately. Only then will the app be able to determine exactly what your symptoms are describing.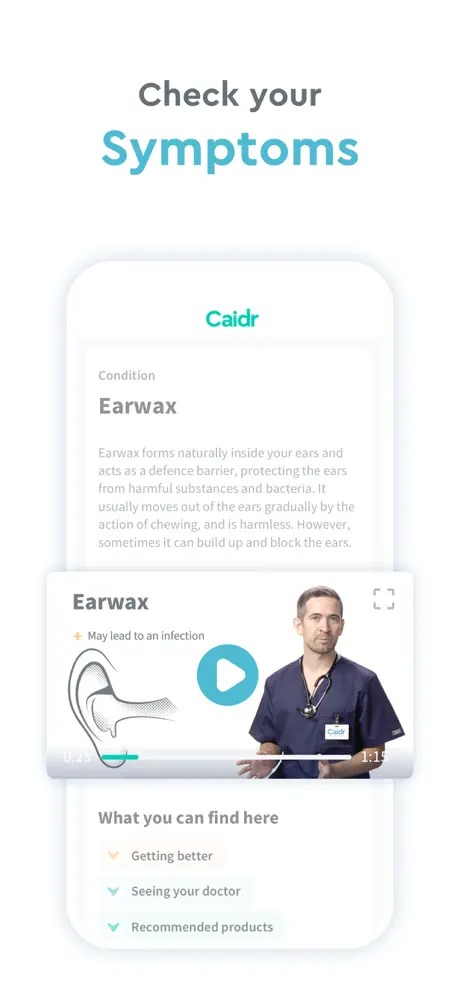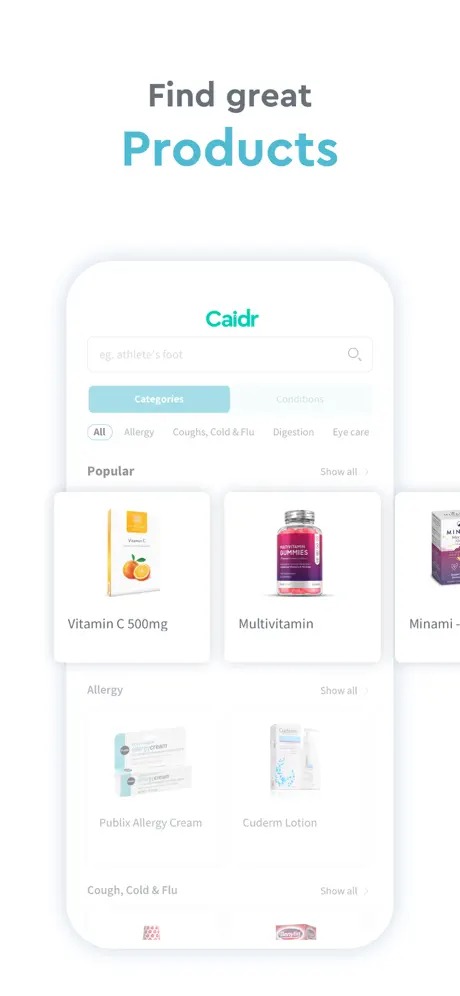 This free application will help you to maintain your health without any restrictions. It does not need built-in shopping and has no annoying advertising.



You may also like: 5 Best Health insurance apps for Android & iOS
Medscape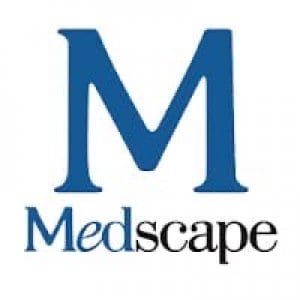 The Medscape app will help you check your symptoms and their possible consequences.
You will also receive the most up-to-date information about new treatment methods here.
Learn the tips in the app to help you choose the best doctor and determine your health status.
Check for signs of illness. Find out about possible health problems in advance. This will help you prevent some of your health problems from getting worse.
The app Medscape will give you options for possible treatment and maintenance of good health.
There is also a doctor's guide in this app. It will help you find the right people for you nearby. The app uses your geolocation data to do this.
You need to allow the application to access this data in your mobile device settings. You will also be able to manually search for the right specialist. View his or her rating and feedback from other patients.
The app Medscape will also give you the best deals you can get on your medications.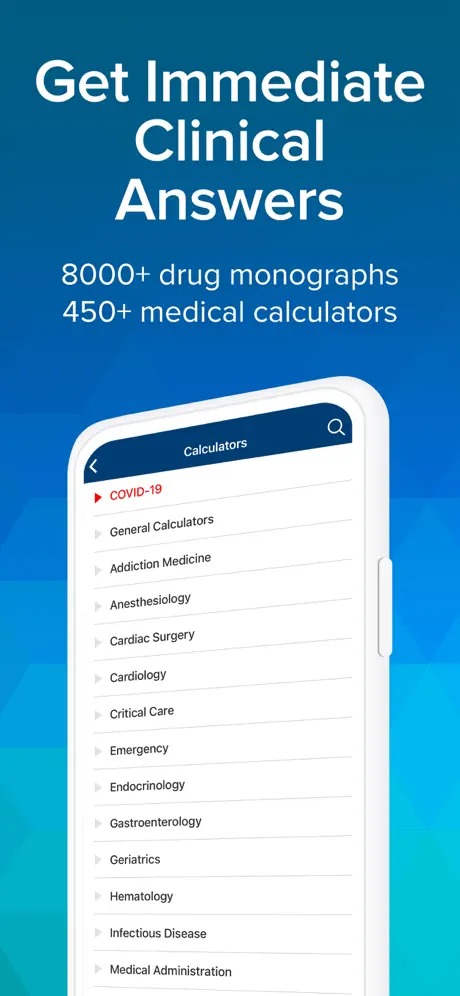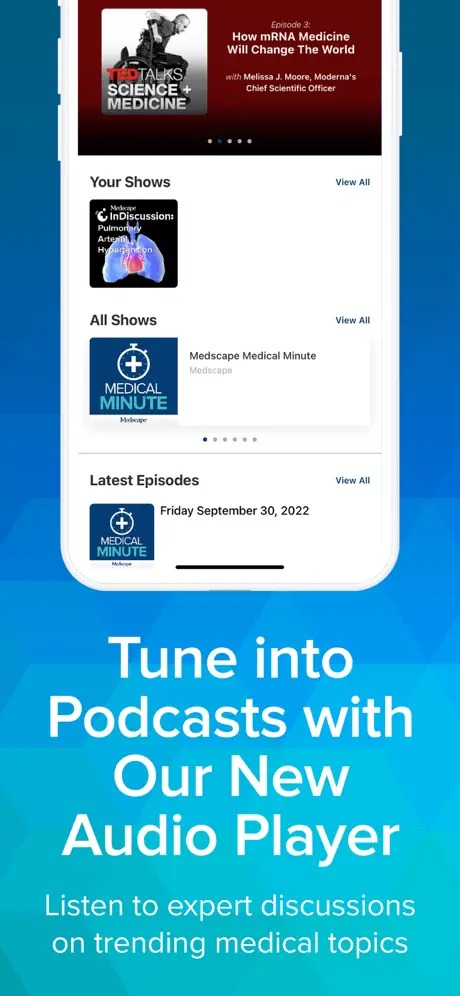 You can also keep track of your pills and other medications through this app. It will send you special reminders when you need to take your medication.