Boxes Drop is a tower block-style game that comes with entertaining gameplay.
First of all, we have to mention that this game is extremely lightweight, so the installation process will not take up much time.

You may also like: 9 Free Cube Puzzle Games for Android & iOS
Once you have opened the app, you will instantly get to the menu page filled with several buttons. Tap on the arrow button to launch the playing process.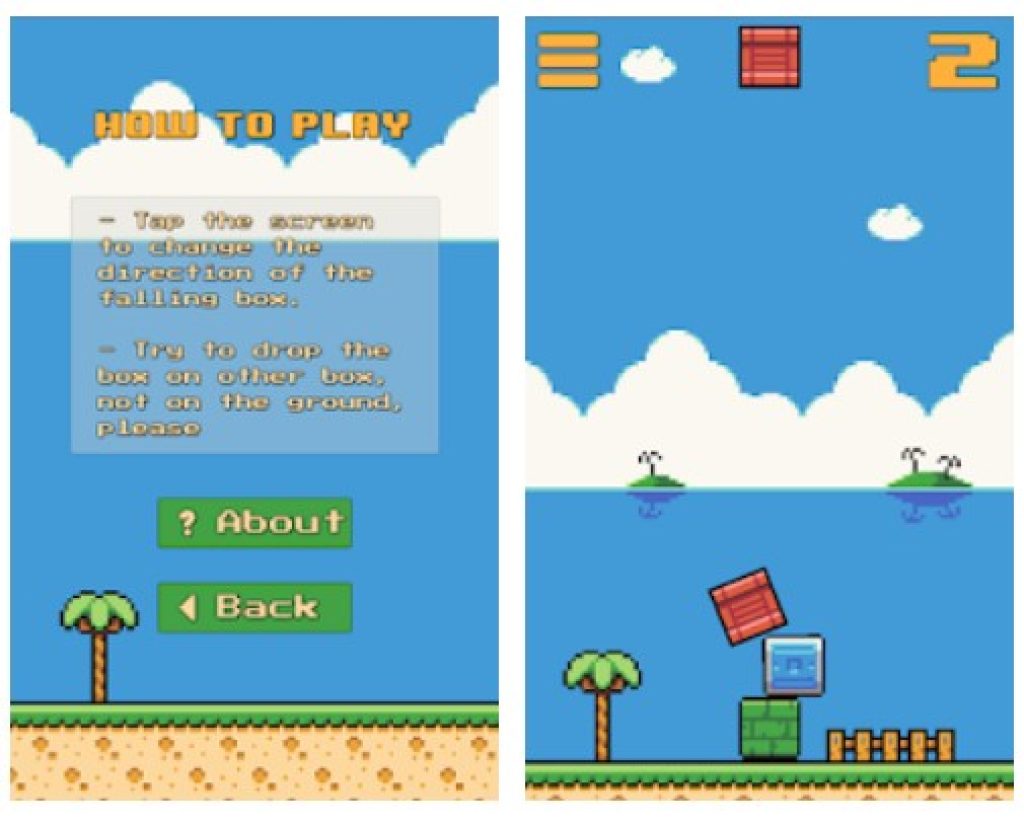 Like similar games, players should drop the box on another box and avoid falling on the ground.
The game boasts quite simple navigation. Just press and hold the screen to control the direction of the box. Plus, there is also an integrated Support section where you can check multiple guides.

You may also like: 11 Hardest Puzzle Games for Android & iOS in 2021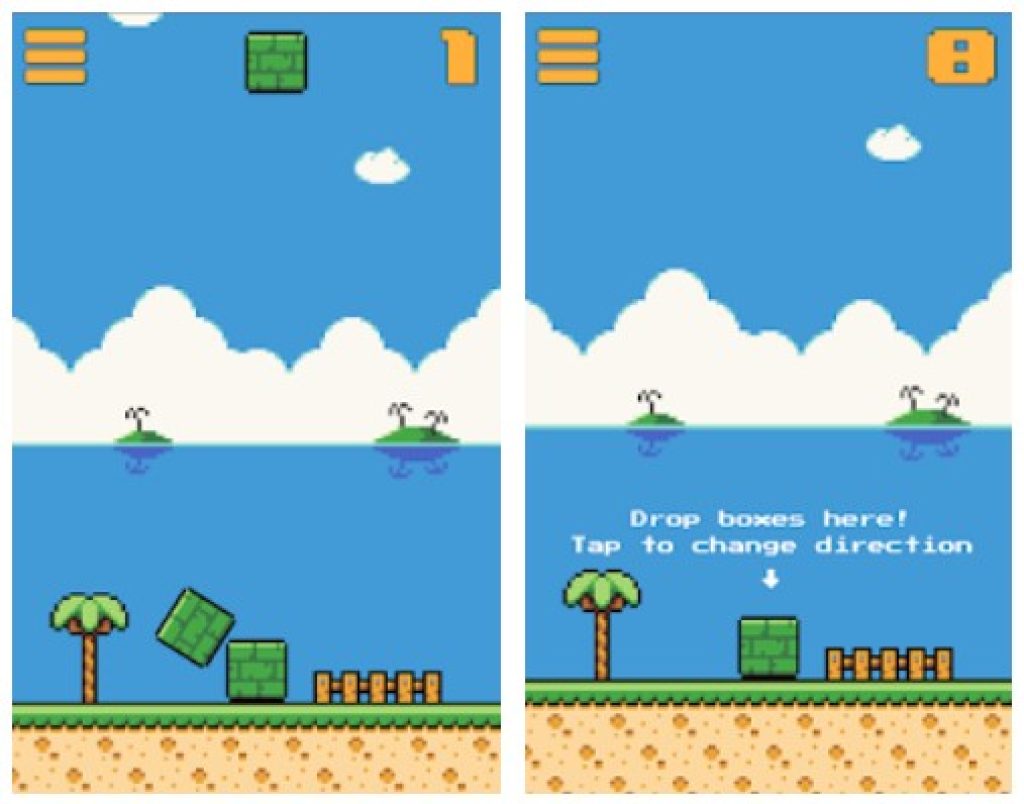 In case the box fell on the ground, the game will end. Thereafter, the game will show your score. But you can tap on the Restart button to start playing again.
As for the game's interface, it is pretty clear to manage. The game combines pixel graphics, impressive background scenes, and realistic sound effects. However, you can easily turn off all the sounds at any time.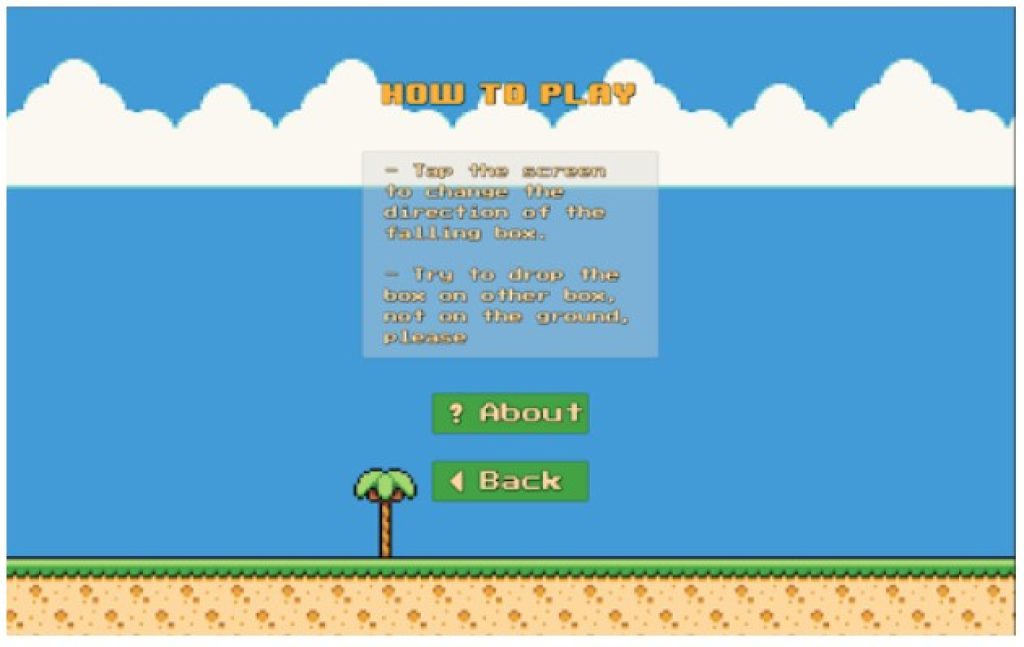 In addition to the above-mentioned points, the game allows you to earn badges and choose the most desired one from the extensive collection. The game comes with 25 badges.
If you are a true buff of tower block games, hurry up to download Boxes Drop. But be careful – the game is very addictive!

You may also like: 11 Free Multiplayer Puzzle Games for Android & iOS