Do you want to make your PC more productive? In this case, we have good news for you! TweakPower Software is a multifunctional tool that allows you to optimize your operating systems and programs. It is full of various features, so let's take a look at them.
And it's neer extra to make your mobile device more productive as well – for example, you can install an app that allows tracking the recent activity of users in messengers and social media.
When you open the TweakPower, you can select a preferred operation mode – economy, standard, or turbo. The turbo mode disables processes you don't need to provide a more efficient operation. Or, you can use the economy mode to reduce the power consumption and extend the battery life.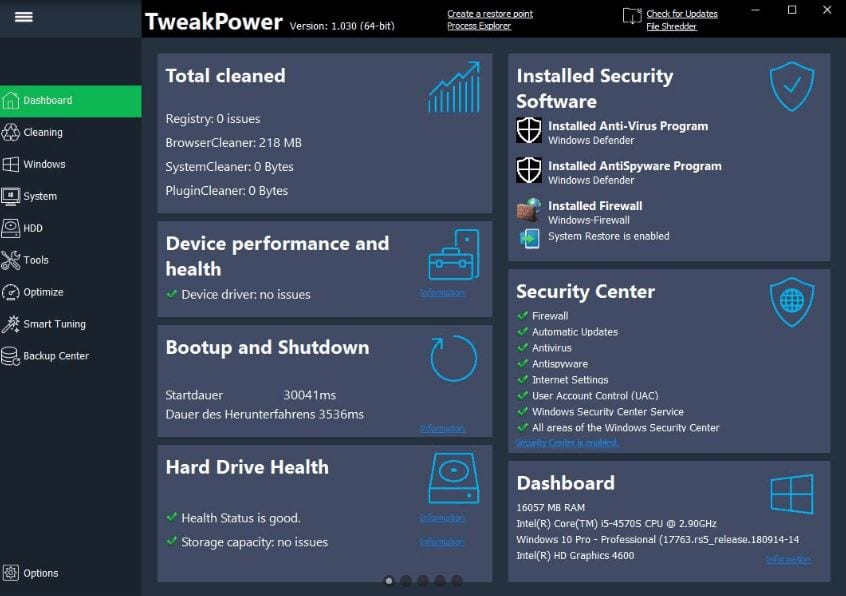 The program has a Cleaner option that enables you to delete all the unnecessary files or those that you have not used for a long time. With one click, you can easily optimize your PC – renew the registry, delete internet traces, and so on.
Moving on, TweakPower provides advanced performance optimizers that guarantee a quicker installation of programs. Plus, your files or games will run much better.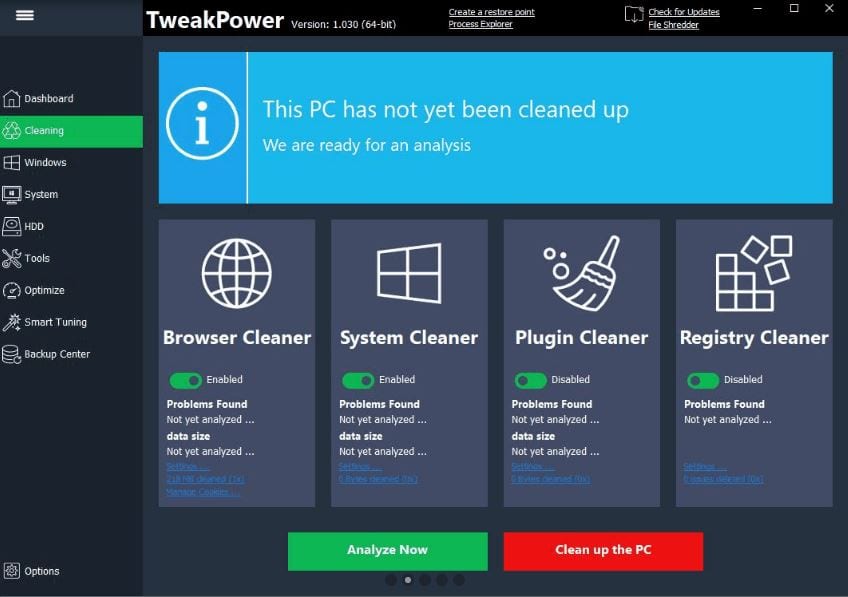 The manufacturer ensures an excellent level of security. The program comes with AES encryption, so you can easily protect your private life. Encrypt files, delete the confidential data from the hard drive, and customize the settings the way you want!
Plus, another cool way to increase the security of your mobile device is to install the software that allows hiding apps. Keep your data private!
TweakPower lets you back up the data – restore the computer's system files, registry, or settings.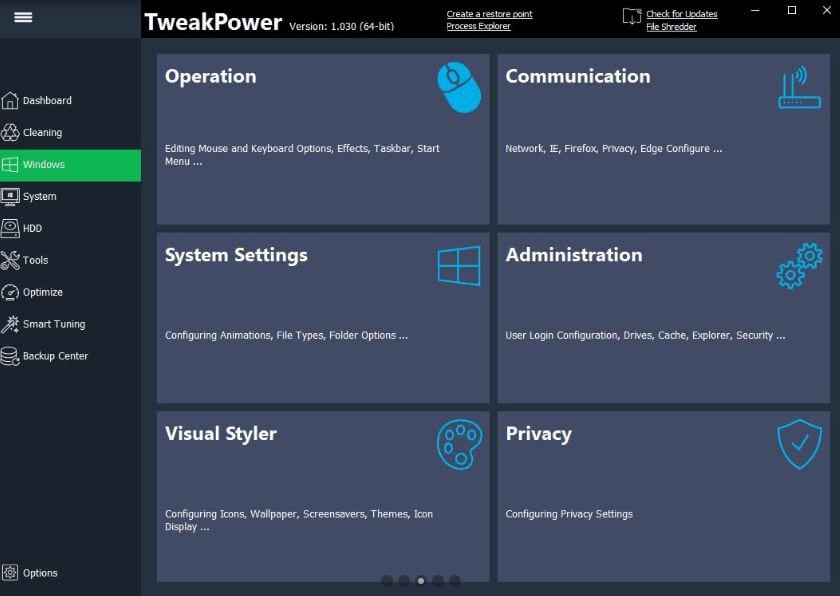 What is more, in this program, you will find a detailed analysis of your hardware performance, system elements, and programming environment. On the dashboard, you can add changes or adjust the performance so that it will comply with your needs.
You can also explore our list of the best auto-clicker apps to see how you can automatize some processes in your work.
Overall, TweakPower is worth downloading. If you have to constantly use your PC, you should know that it can make an impact on its productivity. That is why we advise you to try TweakPower. This is certainly a must-have tool for everyone!