Now our whole life is computerized. Personal matters, work, communication, shopping – all this can be conveniently done on one device. Yet, sometimes for different purposes, there can be different devices.
For example, you use a PC for work, for personal purposes you have a laptop, and for communication, you bought a phone. How do you put it all in one place to always have access to the tools you need? Use these best virtual KVM software in 2023. They allow you to easily switch between different virtual devices on the same PC. 
For all of those who want to use android programs on their PC, we recommend using these best BlueStacks alternatives.
Input Director
Input Director is one of the best software that you can use to manage many Windows systems at once. Have you been looking for an app like this? Then Input Director is for you.
At first glance, it looks like it might be hard to use, but it's not. You can easily switch from one system to another by using specific key combinations. It's great for professionals and beginners alike.
Write large documents and enjoy a nice interface. Besides, use the clipboard, to copy texts. Input Director synchronizes your computer mouse and keyboard as well as all your data, so you won't lose important files.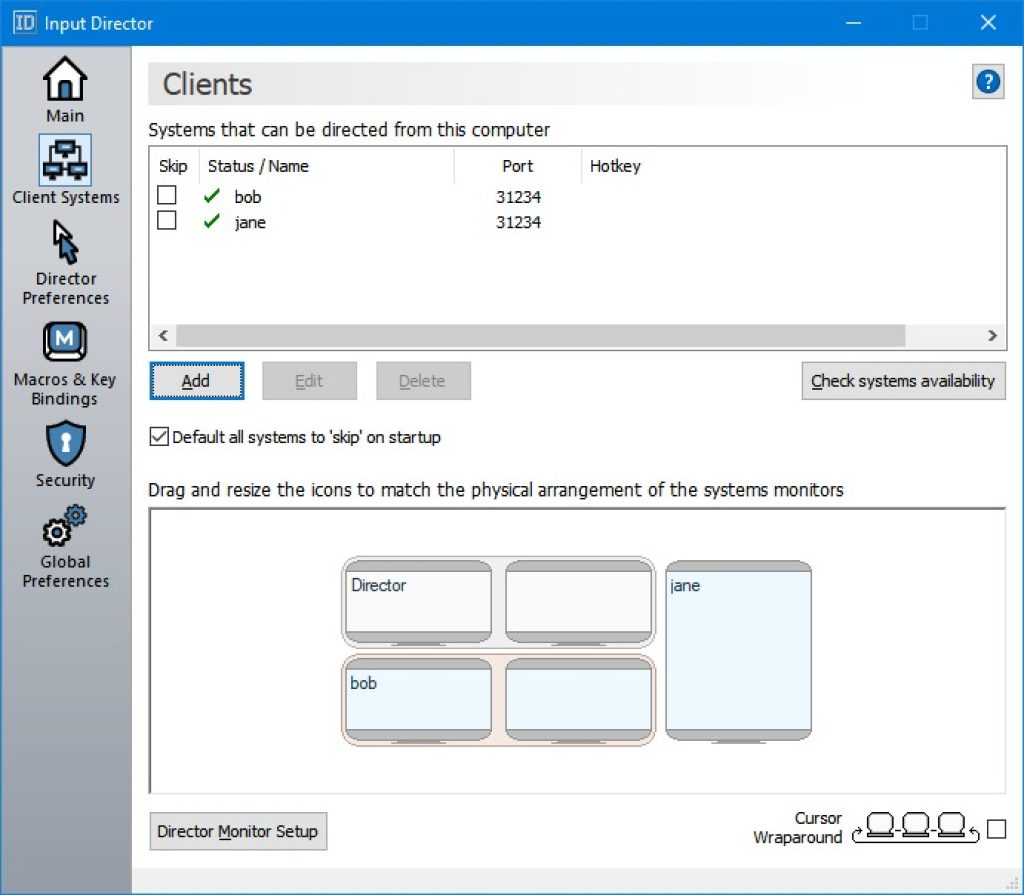 Explore all the features of the app and make the most of them. This is one of the best apps for operating systems.

You may also like: 8 Best Java Compiler Apps for Android & iOS
Barrier
The new Barrier software supports the computer mouse and keyboard working simultaneously on different devices. To work with this app you will need to compile the Synergy software.
Over the years, the program has gone through many difficult stages to achieve quality support for operating systems such as Windows, OSX, and many others. Barrier's interface is pleasant and the working system will be understandable even for new users.
It is worth noting that it will be possible in the settings of the server and the most convenient connection. You will also be able to use the clipboard, with convenient keys for typing characters.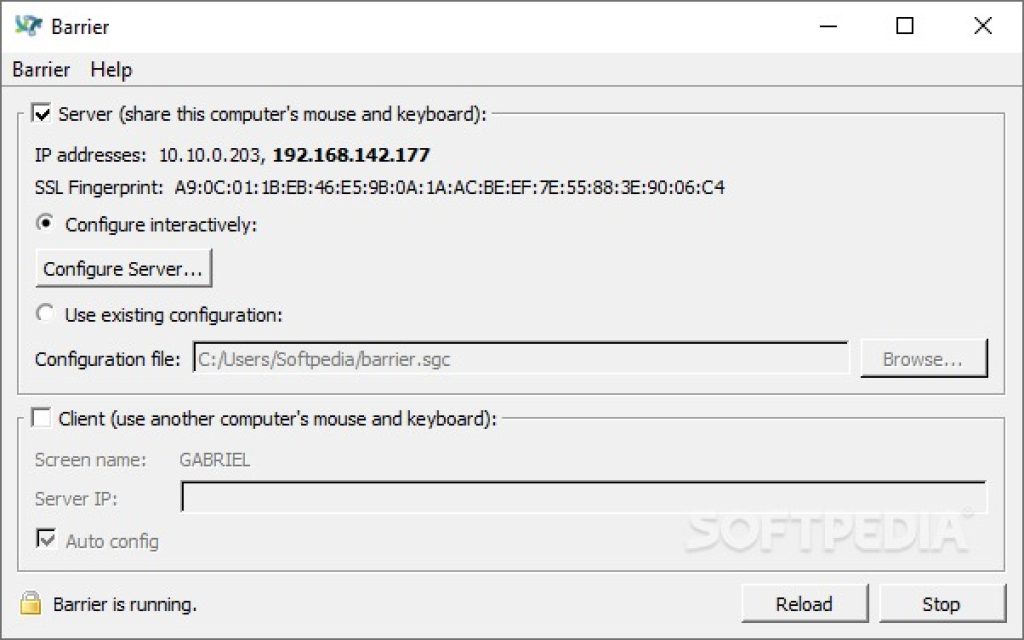 Moreover, it will be easy to switch from one device to another, while saving all the data. The operating system of the Barrier app is the most optimal among all its few competitors.

Mouse without Borders
Mouse without Borders is a program with the best software for working with documents, important projects, etc. You will be able to use the program from four devices at once, which is undoubtedly convenient.
Master your mouse and keyboard skills. The app includes a lot of interesting features like a clipboard, drag and drops files, and folders. But first, you will need to put everything in the archive for further work.
It is worth noting that the number of folders created will be limited. Transfer files in a certain order so as not to get confused.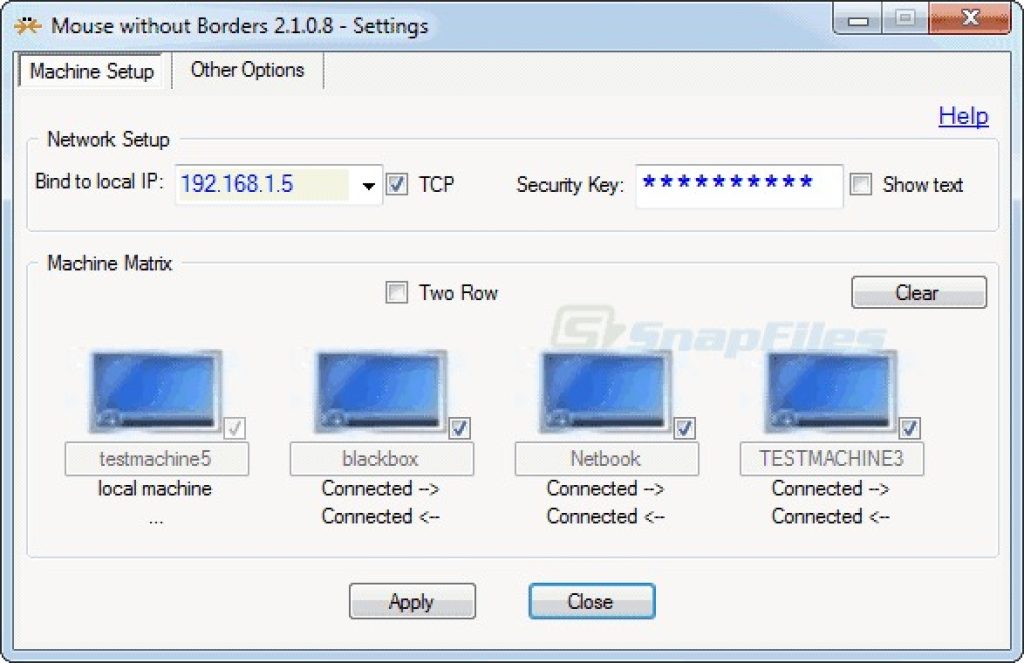 The program has configurations in the keyboard to use. Besides, you will be able to search for computers that are in the network. Use the powerful Mouse without Borders with pleasure.

You may also like: 17 Best Instant Messaging Apps for Android & iOS
ShareMouse is a handy app with all the capabilities of controlling your computer with a keyboard and mouse. This program allows you to manage files and transfer them to the desired device.
Use certain keyboard combinations to write text. You will be able to delete, drag, and block in ShareMouse. Moreover, to avoid resolution problems, it is advisable to install a special service.
You will be able to enter from different versions, also with UAC, but for this, you will need to enable Sharemouse.exe. The program works indefinitely in time.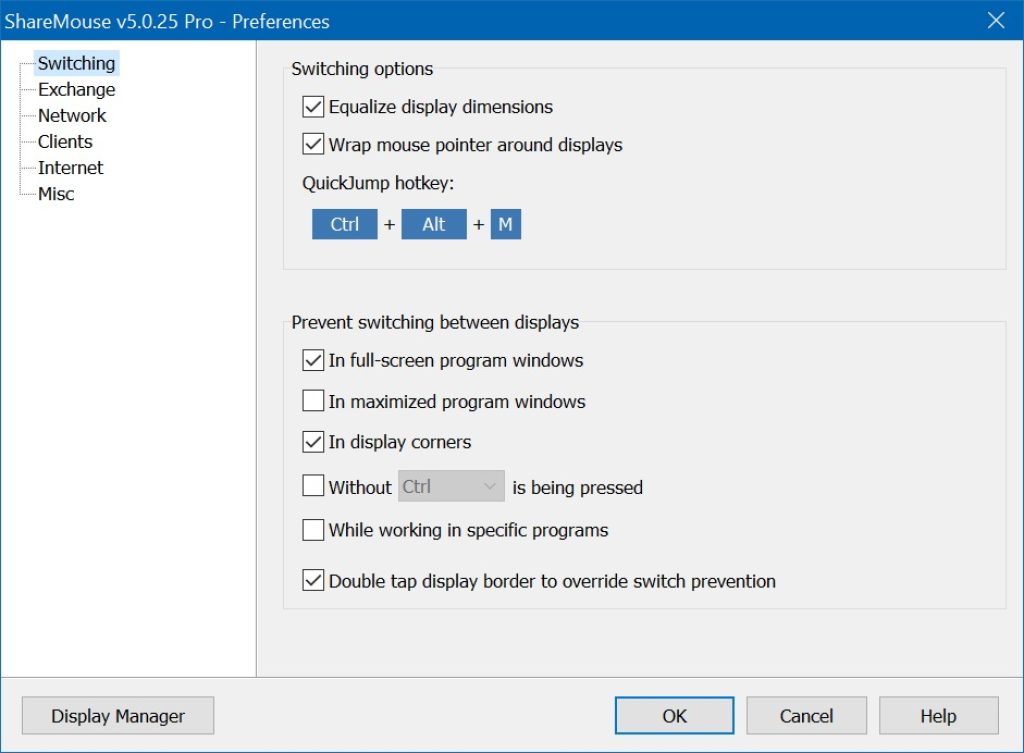 It is worth noting that the app goes into demonstration mode when connected from two devices to the system. Take advantage of all the features of ShareMouse and enjoy the work.

Multiplicity
Multiplicity is affordable software for computers with simple tweaks. The app is famous for the fact that you will be able to work from several PCs at once, switching easily. Here you will be able to drag and drop and copy text quickly and reliably.
The app has many features such as unlock, file, and audio access in full mode. Multiplicity does not include a clipboard and there are no locks, everything works according to the latest rules.
Take advantage of configurations and open windows that you can move around. What's more, data synchronization is included here, which makes your work much easier.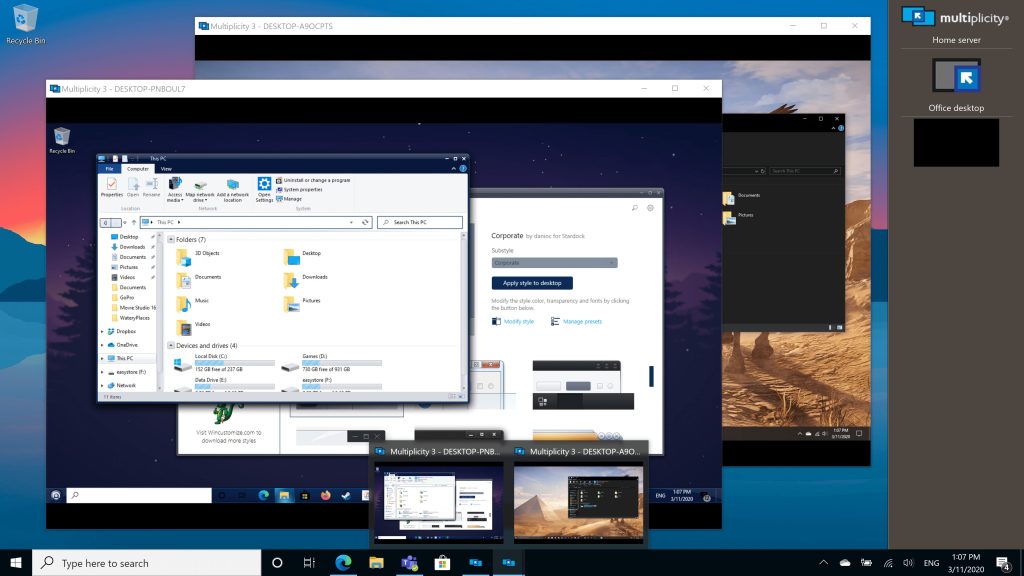 Launch the Multiplicity program and take advantage of the range of features on offer.

You may also like: 9 Best AI Chat Bot Apps for Android & iOS
Synergy
Synergy is a program for working on computers using only the keyboard and mouse. This app is perfect if you need to perform actions from several devices.
To log in through an extra computer, you have to use the network name that was previously entered on the previous device that connects the extra device. No matter what operating system you use, you can switch from PC to Mac.
Control the keys skillfully and switch to different functions automatically. In addition to all this, you'll be able to copy and then paste the text you want by having it on many computers at the same time.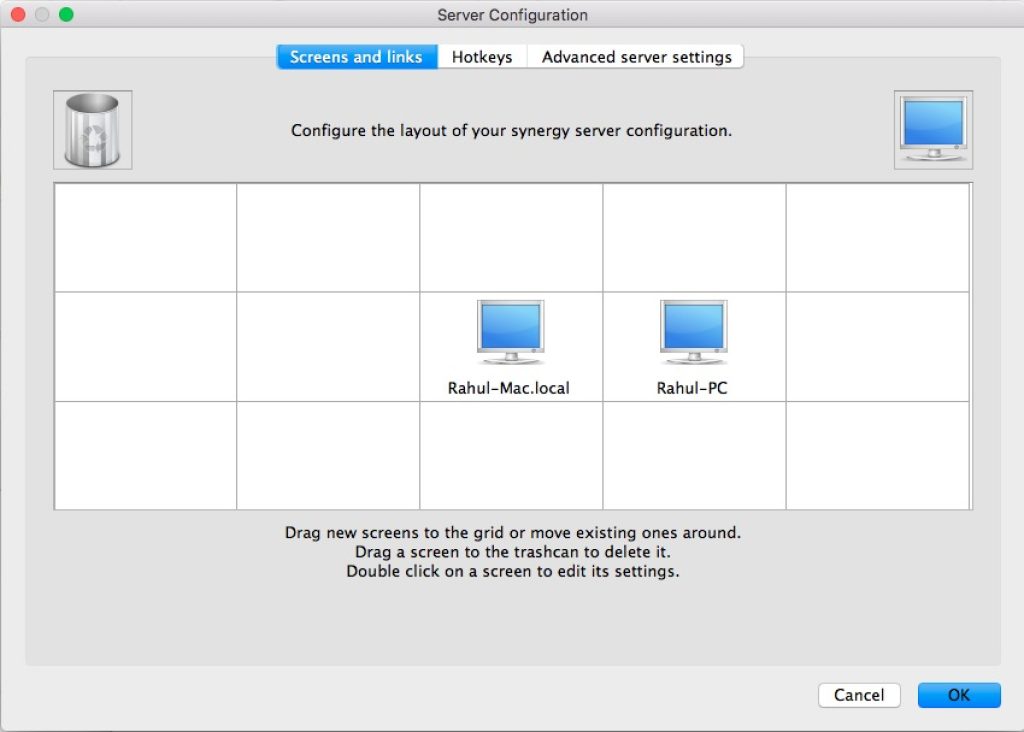 Synergy requires a password to protect your data, everything will be synchronized. Install the program, recommend it to your friends and colleagues. Work for fun from many screens without making yourself uncomfortable.