A tattoo is not a simple drawing on a body. It can have a deep concealed meaning, or can simply embody a beautiful drawing or something memorable.
By means of modern technologies, it is possible to think over in advance design, drawing itself, to add fonts or some details and corrections, and also … to put a drawing on a body!
However, not in real life. Agree, you can not make a decision about the drawing, which will always be on your body, for a few minutes or hours.
Rash tattoos often become inconvenient and embarrassing for people. Perhaps you were too emotional at the time of the decision or simply did not take into account how the tattoo will look on your body.
Now, with simple smartphone apps, you can see what your new image will really look like. This option is especially suitable for people who are sensitive to pain – maybe it doesn't look as beautiful as in your dreams? That's why we've put together 11 virtual tattoo apps to help you make the right choice.
You may also like: 15 Best tattoo design apps for Android & iOS
INKHUNTER
INKHUNTER is an app that gives you the opportunity to get tattoos virtually and see what they will look like.
Do you want to get tattoos but think you might be wrong about the place or the size? Then this program is for you. You can see what size and where it's better to put the picture already in reality.
On top of all this, you'll be creative with the image itself, adding something to your tattoo and selecting the desired photos from the gallery. Here it is possible to use editors to more interesting to embody the conceived tattoo in the app, and then to impose on itself.
The program will help to design everything beautifully and give a stunning result. Users are delighted with the app because in reality they already know exactly what they will put on their skin. So, the future result will make you confindent in your decision.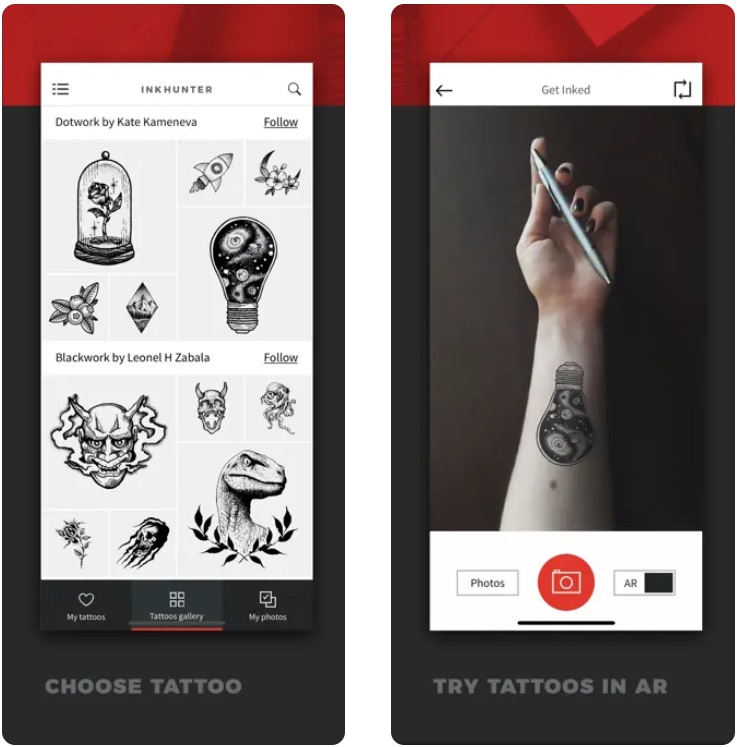 You may also like: 5 Free Eyebrows Photo Editors for Android & iOS
Tattoo You – Add tattoos to your photos
No pain and a huge variety of photos – that's what awaits you in Tattoo You. You can turn the most ordinary and standard photos into real masterpieces of art by adding small drawings and sketches on your body.
Imagine how surprised your friends would be to see a tattoo on your shoulder or other visible spots on Instagram. You can add a little spice to your photo with just a few clicks on the screen.
It should be noted that in Tattoo You there are no ads or other annoying banners. It takes a few minutes to edit the entire picture – depending on how quickly you can make your choice.
There are more than 300 unique sketches in the catalog, which are available to users. 22 of them are freely available – the rest require purchase within Tattoo You. The user-friendly interface will help you quickly find what you would like to see. You'll also be able to view everything you've done in the app before.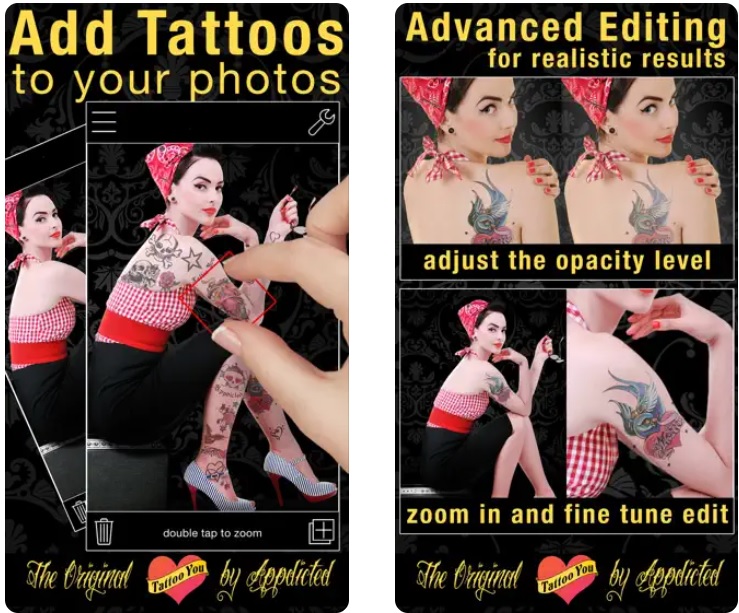 Tattoo – virtual ink creator
Tattoo – virtual ink creator is not the most popular, but quite a good application for all creative people. You don't have to put too much effort into it for you to get great results.
The interface of the application is so simple that the only difficulty will be to choose the sketch you like the most. In addition to the most popular sketches (flowers or animals), you can find some really interesting details.
In Tattoo – virtual ink creator you can find both colored and black and white tattoos. Putting them on your body is just as easy – upload your own photo to the app and start editing.
It is worth noting that the basic editing tools are also included in the functionality of the application. You will be able to change the location and remove unnecessary details that do not fit into your body. Change the tattoos as you like – here you have complete freedom of action.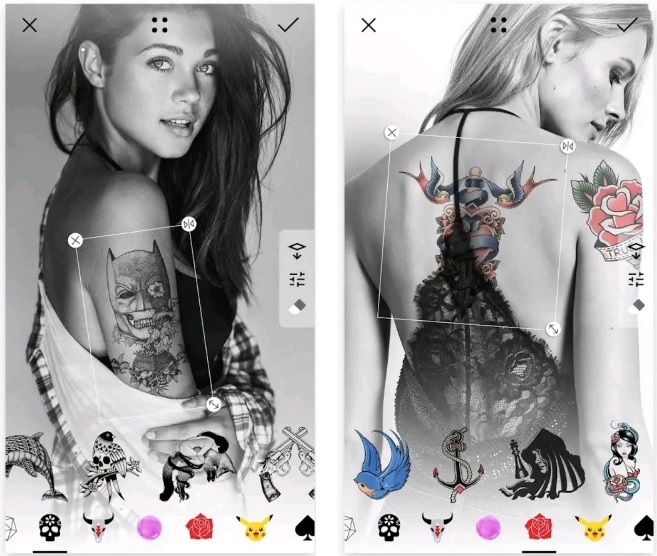 Tattoo my Photo 2.0
The Tattoo my Photo app lets you know how the tattoo you like will look on your body. An editor is available to change the color and size of the tattoo.
The utility contains a large catalog of designs. Create your own tattoos and save them in the catalog. After launching the app, you can select one of the many tattoos to add to the picture. A keyword search function for pictures is supported.
Besides, all the designs are grouped according to the theme. Create your own tattoo. To do this, you need to select an image from the gallery. Crop the picture and add a signature if needed. Also in the catalog, there are examples of finished works.
The main function of the app is to add a tattoo to your photo. You can upload a picture or create one with your phone camera. Then the image editor will open. Choose the position of the tattoo on the body, its size, and color. The utility allows you to adjust the level of transparency and brightness.
After the processing is complete, you can save the picture with the tattoo and share it with your friends. Send the image on WhatsApp and publish the photo on social networks.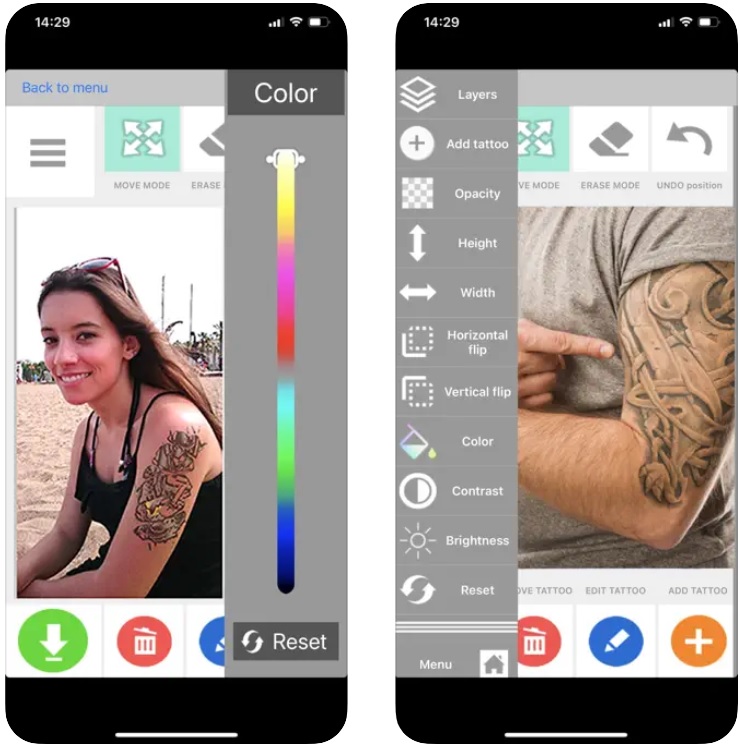 Tattoo My Photo Editor & Ideas
There is an opinion that there are separate tattoos for women and men. Actually it is true: visiting tattoo salons, you can see this division in the catalog of drawings.
Typically, this division is based on the preferences of visitors, because they are the ones who form the catalog. In Tattoo My Photo you can immediately see both female and male tattoos. Immediately you can try on a favorite sketch of yourself and your body.
In one photo in Tattoo My Photo, you can tattoo as many pictures as you want. You can even check how many sketches will fit on one hand, for example. If you don't have the right photo, you can take it right away in Tattoo My Photo and start processing it.
Choosing from different categories of thumbnails takes time to choose the best one – they're all quite attractive. You can combine several sketches with each other by combining lines or overlaying them. In general, you get a virtual tattoo master in your smartphone.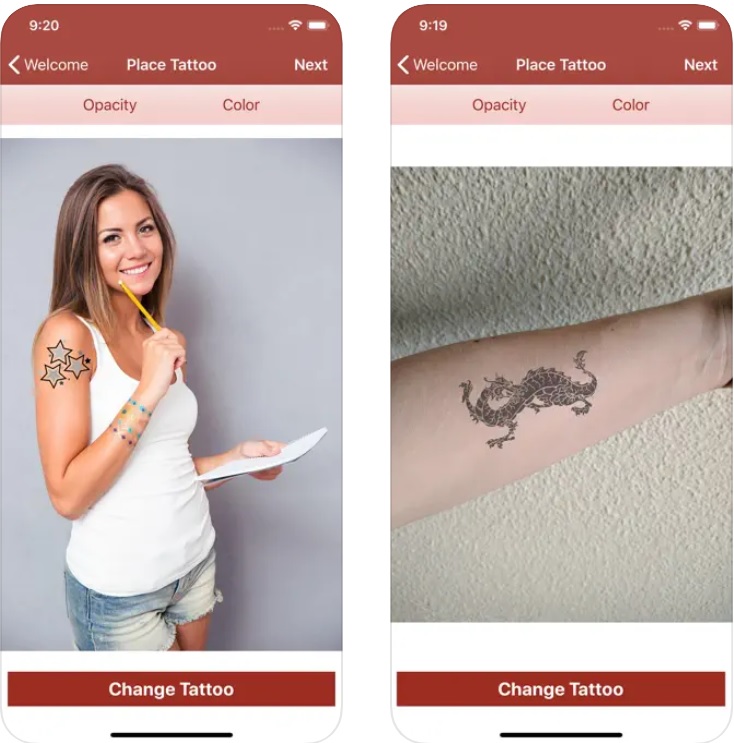 You may also like: 11 Free Apps That Make You Look Skinnier
Photolift
The Photolift app is designed to edit your photos. It includes the ability to "try on" styles. Add accessories, clothes, tattoos to your photos and share them on social networks.
It has a user-friendly interface with a huge number of features. This program allows you to edit your photos and is also a source of styles.
With it, you will be able to find your own individual and unique way to express yourself. This is done by "trying on" tattoos, hairstyles, glasses, hats, and other fashion accessories.
Another feature of the app is the editing of the body in the photo. If you haven't had time to prepare for a photoshoot or if you see that your photo has some flaws, you can fix it with this service.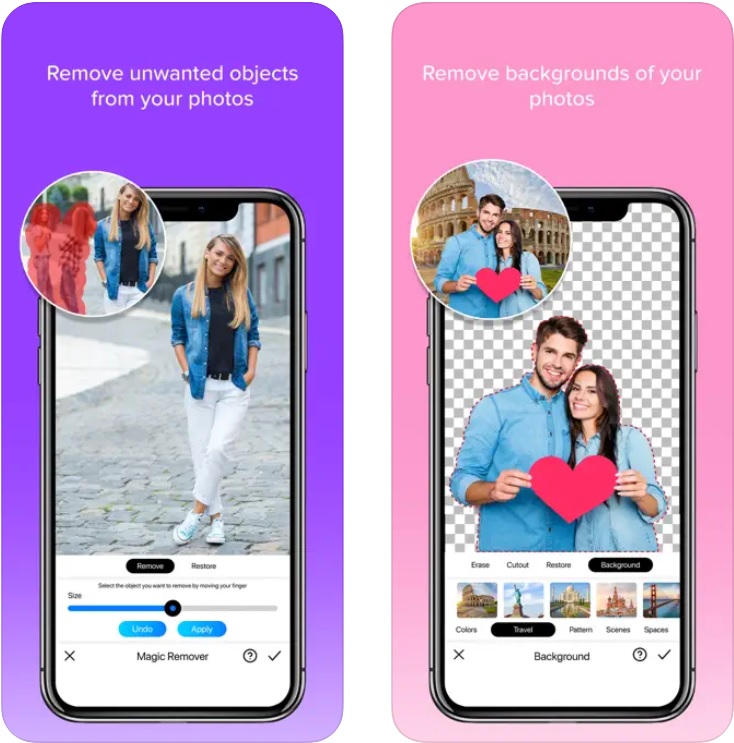 Tattoo Designs
Every tattoo should have its own motive and story. Tattoo masters create each sketch over a long time, combining many different elements together.
Those people who decide on tattooing, usually spend enough time to choose the most appropriate and appropriate drawing. But if this is your first time, then how do you know what you like? In that case, the Tattoo Designs app will help.
Here you can see a variety of different tattoo styles that have been collected from around the world and from thousands of professional tattoo artists. All of them are grouped into categories and keywords – like pirate tattoos or demons, dream catchers, or mandalas.
You can also browse tattoo parlors nearby, where you can fill up your desired sketch. There's no need to spend hours looking at sketches in a tattoo studio – just run Tattoo Designs and start examining them on your smartphone.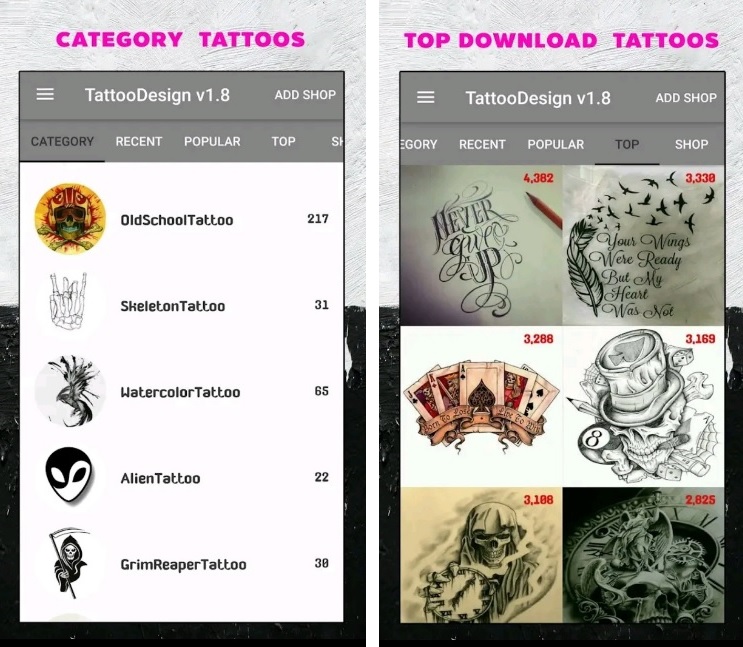 Virtual Tattoo Maker – Ink Art
You might think you've seen an application with this name before – and you're absolutely right. These two utilities have the same name and the same theme – tattoos.
But still, it is worth noting that these are two completely different services from different developers, despite their similarity in theme and name. Virtual Tattoo Maker will be your personal tattoo design studio, and you will add any drawings on your body without pain and traces.
Virtual Tattoo Maker lets you try out realistic tattoos on your body so you can see exactly what it will look like. Upload a photo of your body (or part of it) and you can also take a photo of it right in the app.
Drag and drop tattoos on your body directly from the catalog and you can start editing. Change the font, size of the image – generally, play it the way you want. Share the result with your friends and get their opinion on your changes.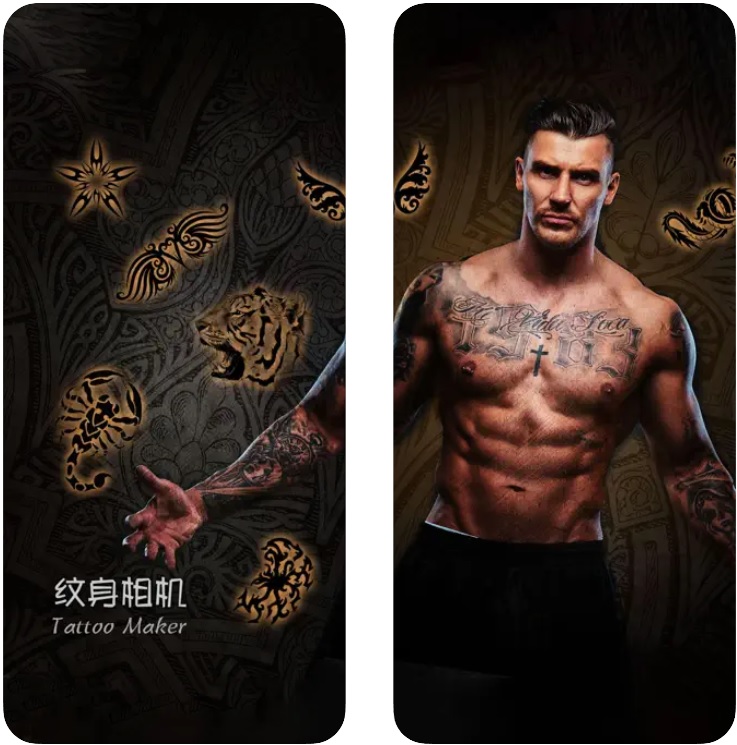 Tattoodo
Some applications are entire communities of masters and tattoo enthusiasts. Tattoodo is just that – here you will find not only like-minded people but also artists, masters, as well as professional shops.
You can be inspired by someone else's work and beautiful tattoos, as well as show your drawings to the world. Just share your tattoos with the whole community and they will appreciate you as well.
In Tattoodo you can create a complete collection of styles that you like or plan to fill. The most talented artists can help you bring an idea to life or combine elements together.
If you are looking for a new customer or audience, Tattoodo is the perfect place to do so. Every month, more than 20 million users come to the app for inspiration and communication – and you can be one of them.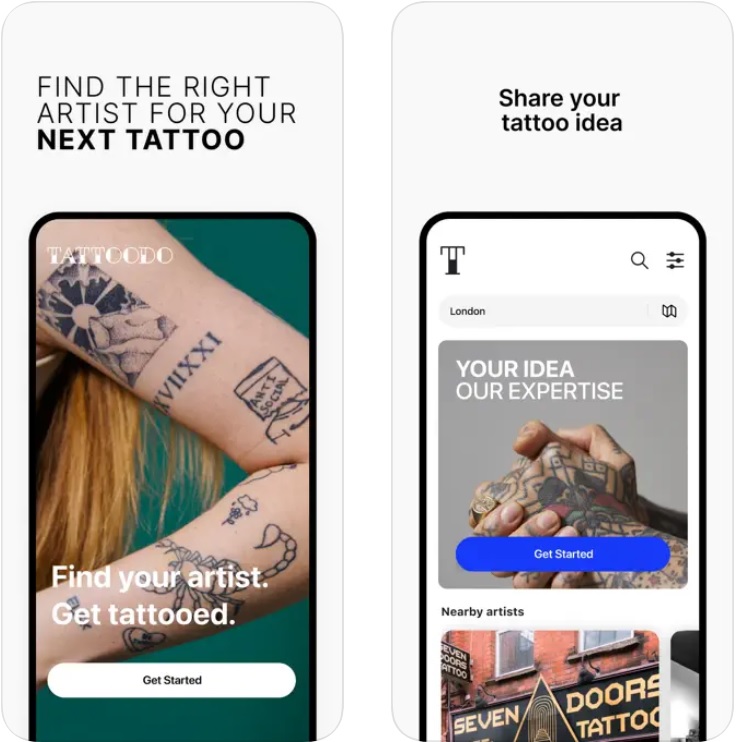 Body Editor
The Body Editor app allows you to correct the figure in your photos. The tool has a huge set of functions that allow you to correct the body in the picture.
You can upload an image for editing from the gallery or take a picture with the camera. This utility also allows you to change your hairstyle. There is an option to choose red, pink, blue, brown, redhead, and other shades.
For men, the correction of the shape of the beard and mustache is available. With the photo editor, you can find out how the tattoo you like will look on your body. The app has a large catalog of drawings and sketches for that.
This service allows you to create a selection of photos and publish them on social networks. Besides, you can add a signature or a sticker to the picture.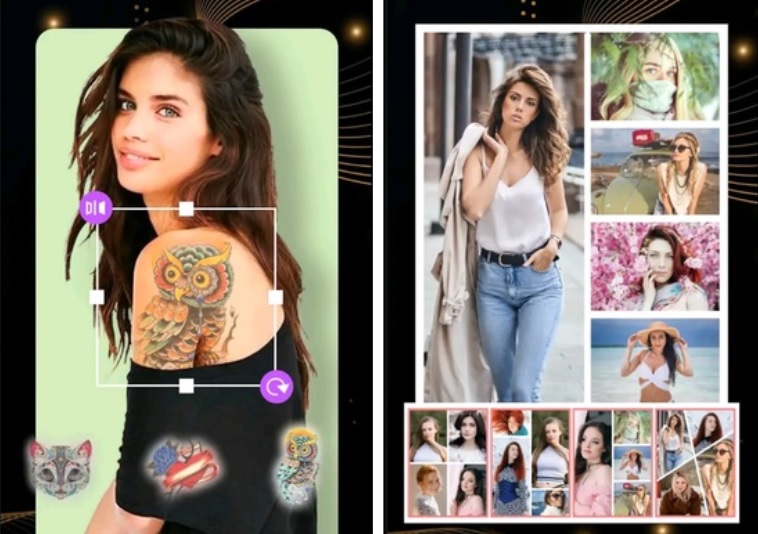 You may also like: 11 Best Apps For Combining Photos (Android & iOS)
Tattoo Design -Body Art Editor
Sometimes when you choose a sketch, you don't get exactly what you want. The relief of the body or other factors distort the sketch itself, and you remain dissatisfied with it.
However, you have to live with the tattoo for the rest of your life! To prevent this from happening, we suggest that you try tattooing in Tattoo Design first. This app will help you put a virtual tattoo on your photo, but it will look very realistic.
In the same way you can play a trick on your friends by sending them a picture with a crazy tattoo. You choose the picture yourself – it can be a classic totem in black or a bright rainbow tattoo.
To each of them, Tattoo Design offers to add text in different fonts. You can change the image as you want and as you see it. If you wish, you can show your tattoo artist the resulting picture and he will be able to understand exactly what result you need.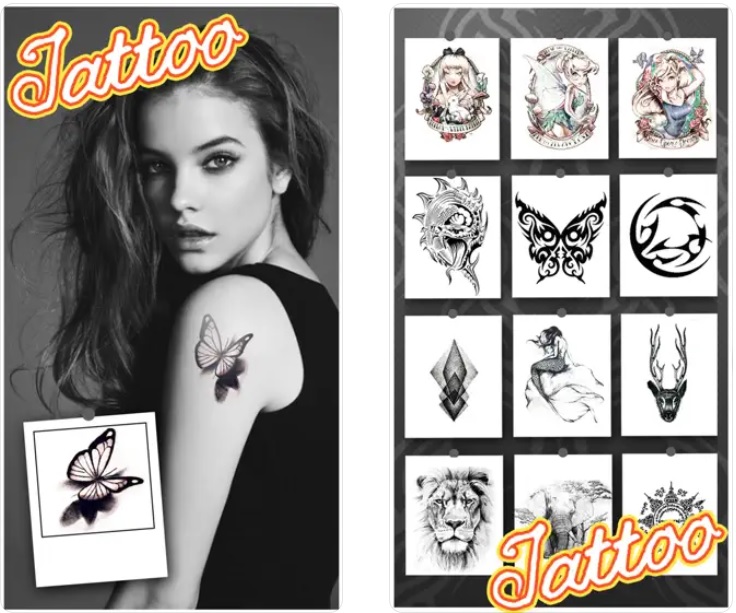 Now you can cover almost your whole body with drawings, without spending a part of your life in a tattoo artist's chair. You only need your smartphone, a little fantasy, and interest in your body.
You will agree that for a virtual tattoo you will not get any judgment or misunderstanding from your parents or friends. Before you start to develop a sketch and express your interests and experiences in body paint, it is better to try at least one of the applications presented.
Tattoo art fans can also appreciate them – you can find new ideas and sketches in a couple of clicks.