Nowadays many Mac users constantly suffer from a fast battery low. If you neglect the MacBook diagnostic, you have to face such issues. But do not worry – we have found an excellent solution for you!
Now we would like to bring your attention to a must-have battery assistant – Wattagio app. So let's take a deeper look at why this utility is worth downloading.
First of all, Wattagio provides you the detailed information about your battery level. This tool allows you to keep track of current battery status and battery consumption.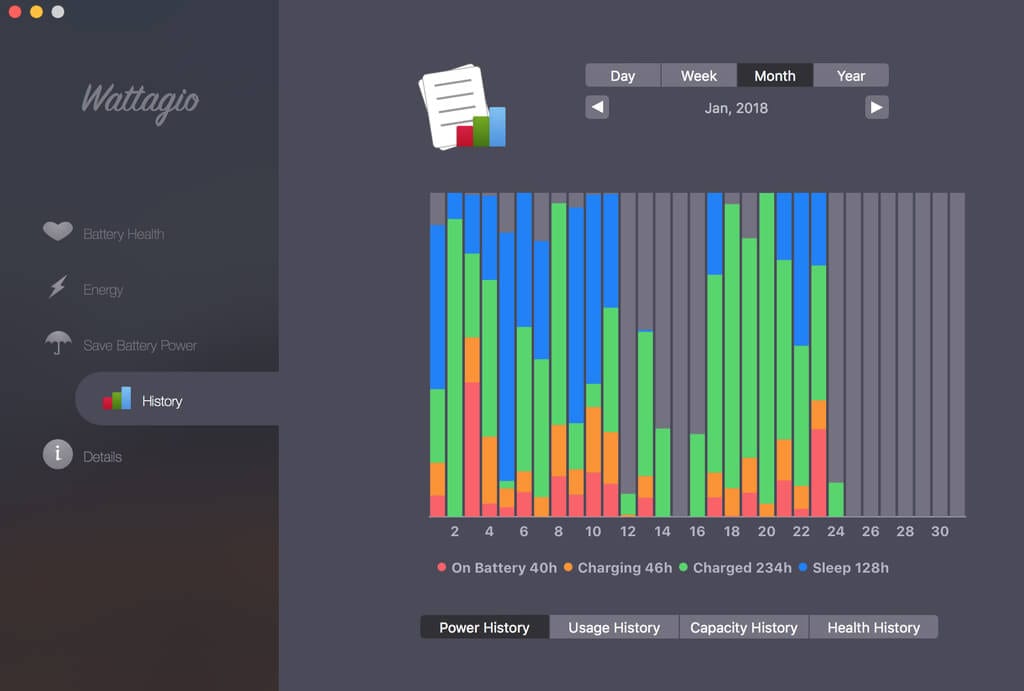 Wattagio shows you the statistics about used battery power. It enables you to select data for the last 24 hours, 2 hours, or even since the last charge. It demonstrates to you the way your programs spend a charge. What is more, you can find the most energy-intensive ones.
Moving on, Wattagio provides a special section Quit Apps. It reveals the unused apps and automatically disables them to save your battery level.
Plus, it supports 6 languages – English, French, Russian, Korean, Ukrainian, and Polish.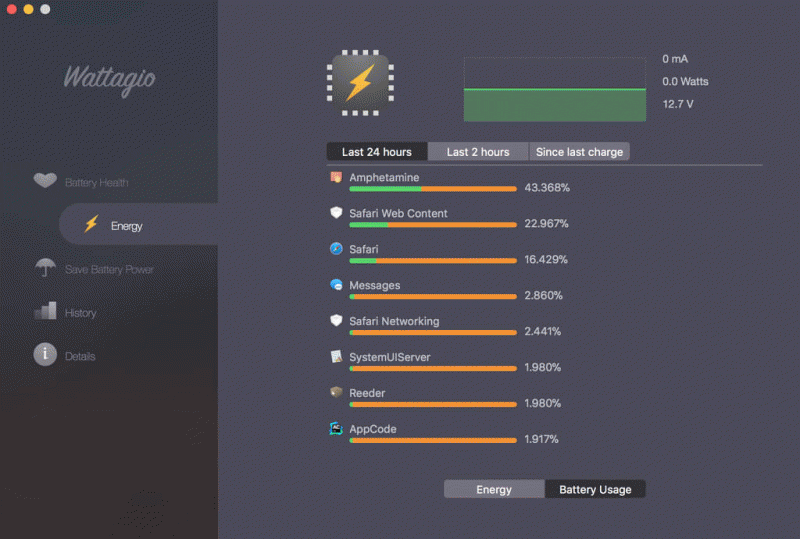 Wattagio lets you keep track of your battery level history. In this section, you will find the power history, usage history, capacity history, and health history of the battery. Moreover, you can check daily, weekly, monthly, or even yearly data.
We have to mention, that Wattagio guarantees an excellent notifications system. If the battery temperature exceeds a certain limit, you will receive notifications. In addition to it, you can also customize settings to notify you about the remaining time to full charge and discharge.
On the menu, you can set up a wide range of parameters – battery tension, battery's level in percentage, discharge rate, temperature, and other options.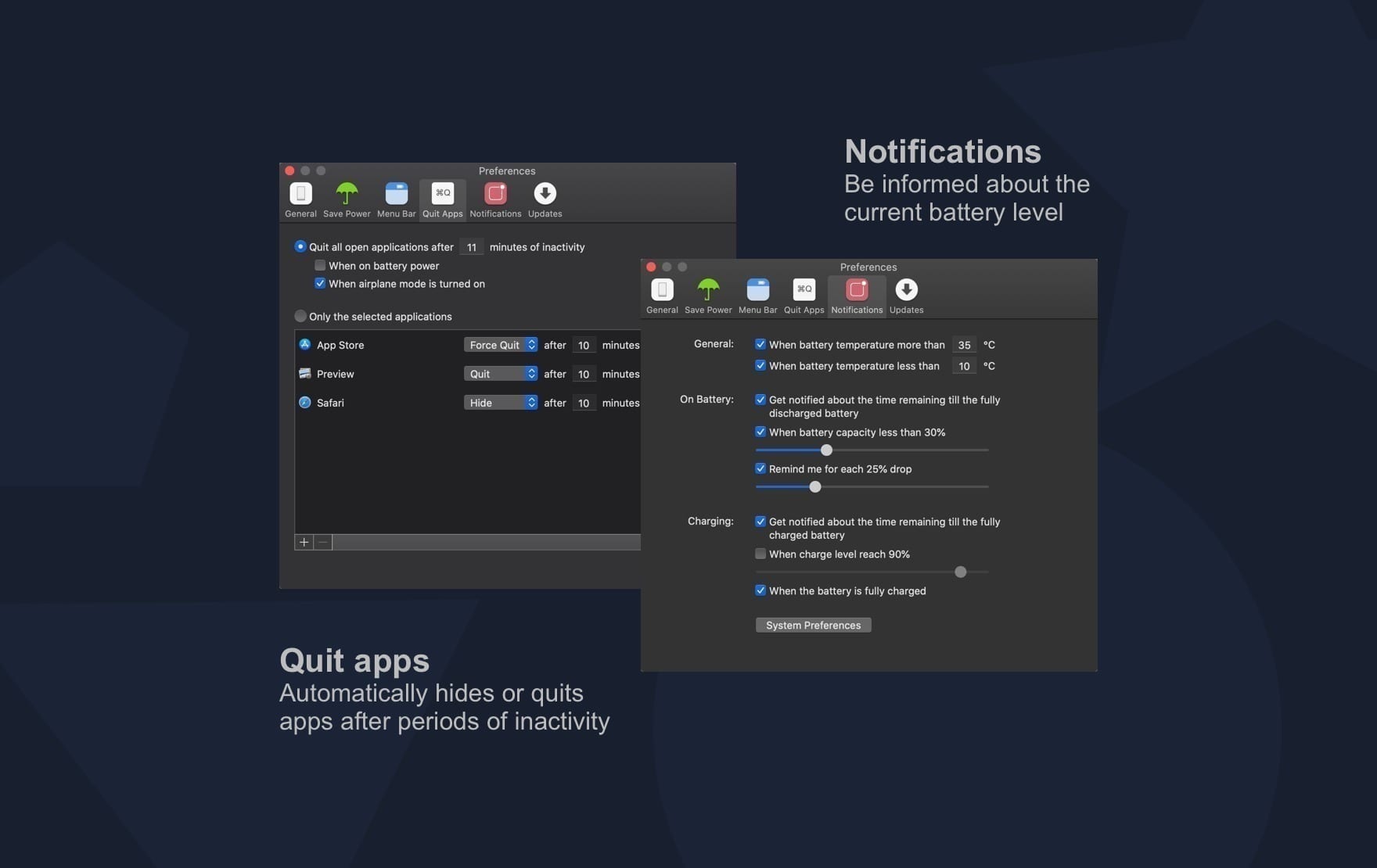 We were impressed by its well-developed elegant design that guarantees simple navigation. There is nothing difficult in this app, so you will quickly find out how everything works there.
All in all, Wattagio is full of useful features. This is the best tool to take care of your battery. We have not found any flaws in it, so we believe you will not regret it!