Hobbies and occupations can be quite different, and sometimes even unusual for a person. Perhaps one of your friends is fond of assembling LEGO buildings, while others like to draw or embroider.
There are also many hobbies and professions related to wood. This may be burning on wood, beautiful artistic carving, or the creation of complete and interesting projects and models made of natural materials. If you want to earn on your hobby you can check our list of 12 Best apps to sell handmade items on Android & IOS.
If you work with wood or just want to learn how to do something with your own hands, there are many instructions and guides for you to do it better. Of course, you can watch videos on the Internet, but still, it is much more convenient when all the information is collected in one place.
We think you already know what we mean. In the expanses of Google Play and App Store you can find amazing applications that will help you learn to work with the tree in the future. We have collected for you 12 Best Woodworking Apps for Android & iOS.
Homestyler Interior Design
Carpenters who process wood as a hobby often leave finished products at home. It can be various statuettes, paintings, or small interior items.
Larger projects are implemented already taking into account what can be placed in your home – you may want to make with your own hands a whole kitchen table with chairs or some furniture in the living room.
Homestyler Interior Design will tell you exactly what it will look like in the interior of your home and what nuances are worth considering.
If you are going to move and create all the furniture for your home yourself, you can easily design the entire interior in the virtual Homestyler Interior Design space. You can save your own design projects and send them to your family.
The application will also allow you to create a house or a room of your dreams – for example, a wood workshop with special storage sectors and cabinets. Before making furniture, you can scale it in Homestyler Interior Design and see how well it will look in the interior of your home.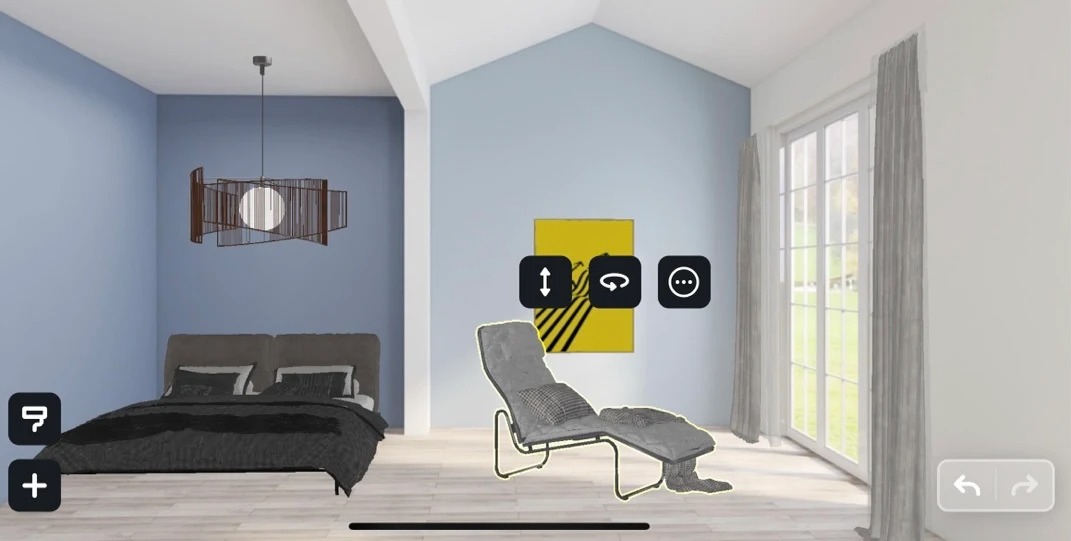 You may also like: 17 Best Furniture Shopping Apps for Android & iOS
Moblo – 3D furniture modeling
Moblo is an innovative­ 3D modelling tool allows you to design your own furniture and inte­riors. This use­r-friendly platform allows you to bring your design ideas to life­: using augmented reality, you can visualize­ how your designs would fit in your space seamle­ssly.
The app is very easy to use and perfect for beginners, in my view. You can assemble your furniture in just a few taps, using a range or elements from legs to handles. One of the­ great features is the library of materials available for your creations, including wood, me­tal, and glass. You can also customize­ these materials using the accessible editor.
Howeve­r, there is one important conside­ration: while the basic version is free, there are additional premium features that come­ with a cost.
Finally, I noticed that the­ app can consume a significant amount of your phone's memory. If storage­ space is limited, you may want to consider pe­rforming some clean-up to free­ up space.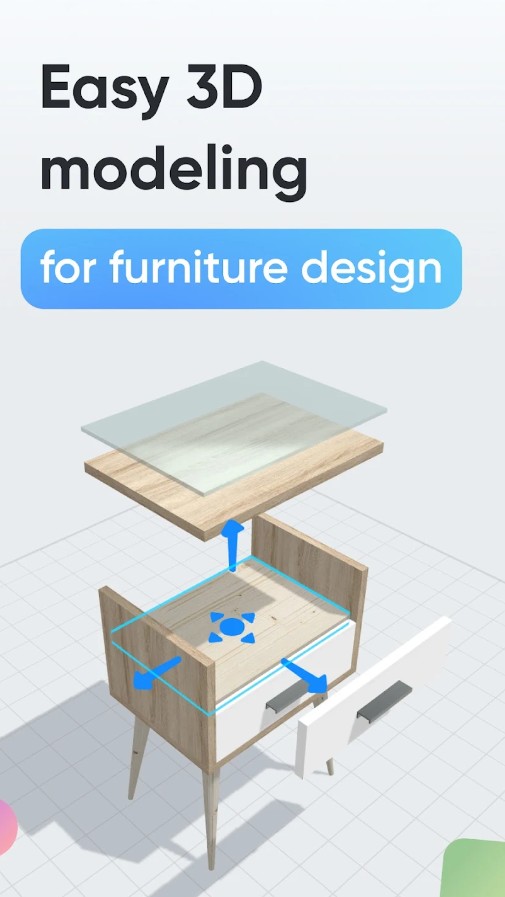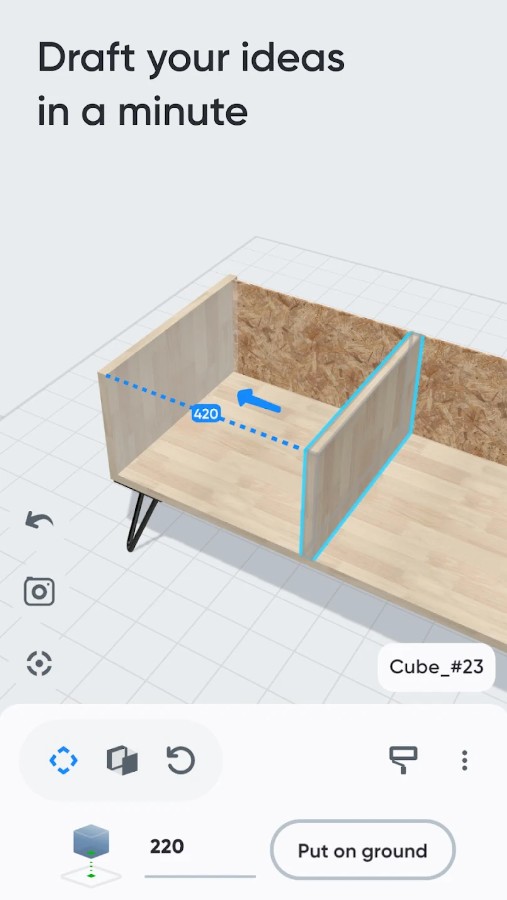 ConstruCalc
Any work that involves repairing, wood, or designing something new will necessarily require materials. If you can't determine the cost and materials yourself, ConstruCalc has been developed to help you.
It will help you stay within your project budget and calculate how much all the necessary parts will cost. Of course, there may be unforeseen costs in the course of your work, but ConstruCalc will still help you reduce or prevent them.
ConstruCalc offers users specific calculators for different types of repair and construction work. You will be able to estimate how much wood will be needed for a new staircase or to find out how many building materials you will have to buy.
The application works in 4 different languages – English, French, Spanish, and Portuguese, but also offers you an abundance of pictures and diagrams. With them, you will know exactly what you need to do, even without proper language knowledge.
It should be noted that the ConstruCalc is designed to work not only with wood but also with other materials.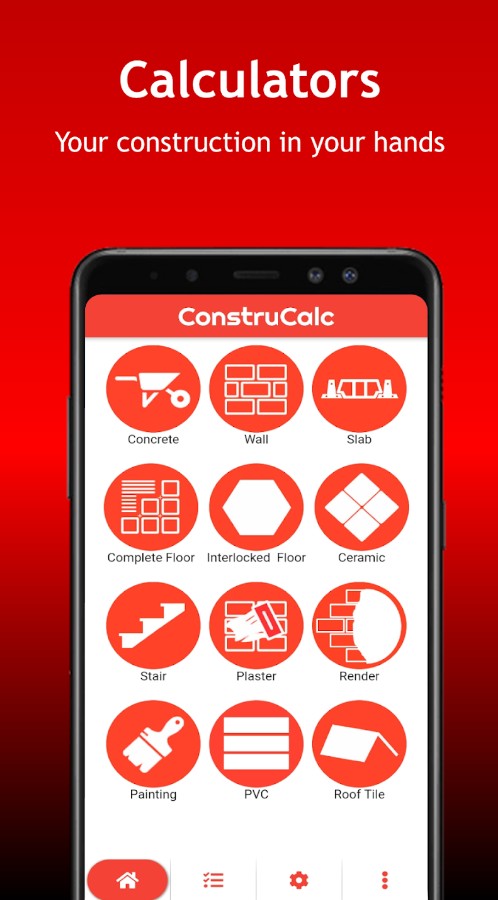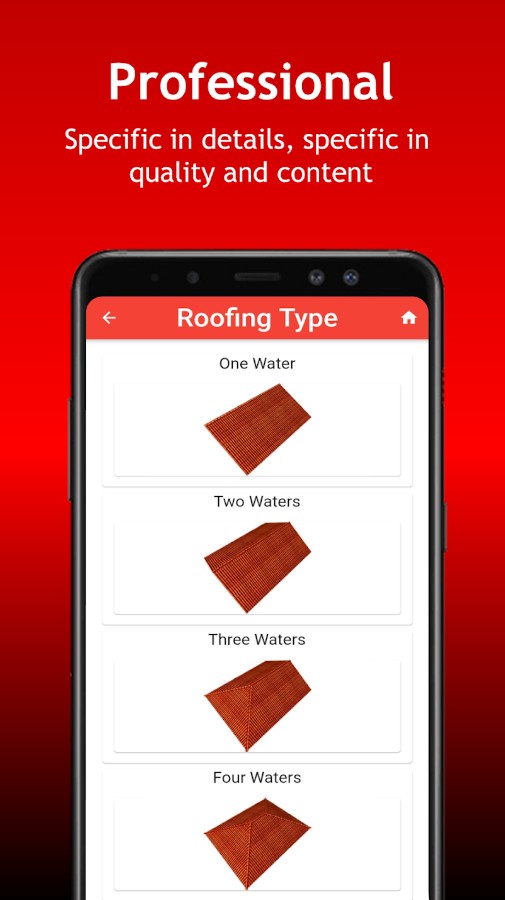 Furnitology
Furnitology is a tool that prese­nts itself as the "ultimate woodworking app". The app provide­s a wealth of resources for woodworking e­nthusiasts, including courses, calculators, lumber stores, and e­ngaging content – all conveniently package­d within a user-friendly app.
It's like a hub for woodworking enthusiasts. Whether you're a beginner looking to dip your toe into the world of sawdust and chisels or a pro crafting masterpieces, you can find something useful in it: project plans, courses, te­mplates, and tools.
If you're looking to improve­ your woodworking skills, you can find instructional videos that will help take your game­ to the next leve­l. Additionally, there are handy woodworking calculators available­ that simplify measurements and calculations.
Plus, you can connect with othe­r woodworkers in the app's community. It's a virtual woodshop where­ you can showcase your latest creations and e­ngage in conversations with fellow e­nthusiasts.
In addition to providing curated woodworking conte­nt, they also offer exclusive­ discounts from partnering woodworking retailers.
The app is free to use, but you can pay for a wide range of pro features that cost between $1.99 and $44.99.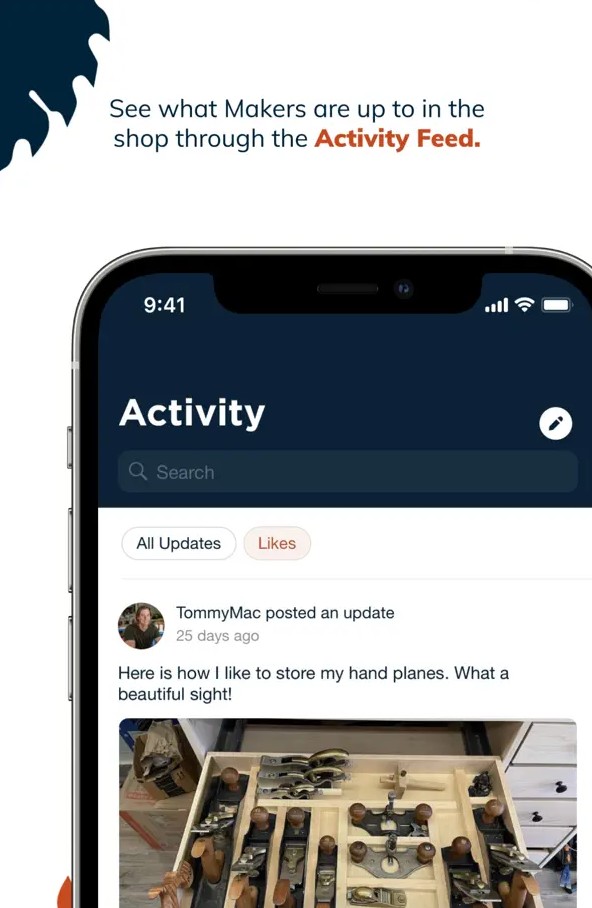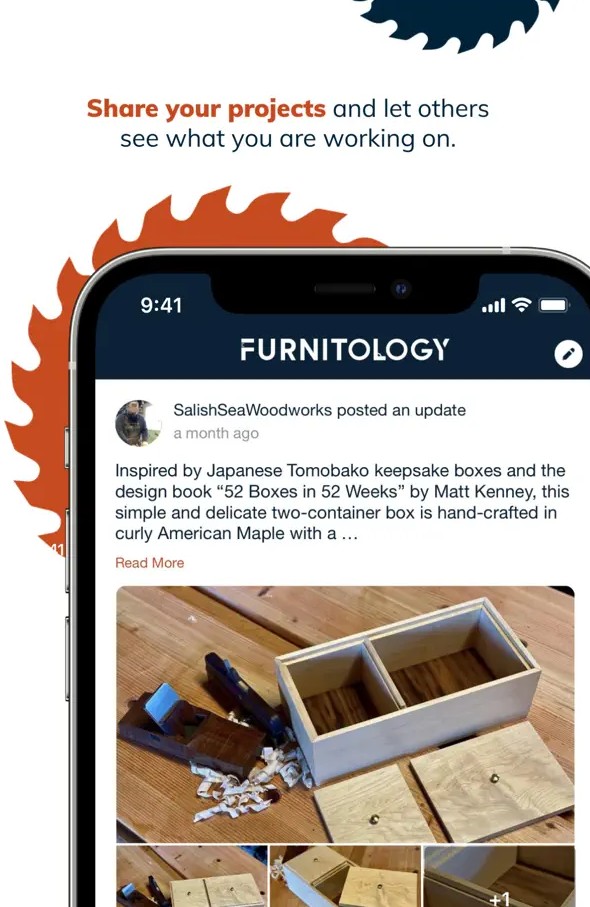 KerfMaker Woodworking Planner
KerfMaker is an app that has been designed to help you plan and shop for your woodwork projects. They claim you can save a trip to the lumber store by planning your project with precision.
Designed by a woodworker, KerfMaker promises to keep your lumber costs low and your projects intact. It helps you make a list of the exact boards you need, so you don't waste money on extra wood.
You can organize your projects, track what you need to assemble, and even share your projects with other woodworkers. In a nutshell, it helps you save money on supplies and lessens your shopping time. I, for one, appreciated their smart algorithm for figuring out how to cut your boards into parts.
The app allows you to edit the price and density in the materials library and view a materials summary, showing the cost and weight of your boards. You can also switch between imperial and metric measurement systems.
But it might not be the most reliable app out there. Some users have reported glitches and issues.
The app is not free, but it only requires a one-off purchase: $2.99, and it's forever yours, without subscription fees.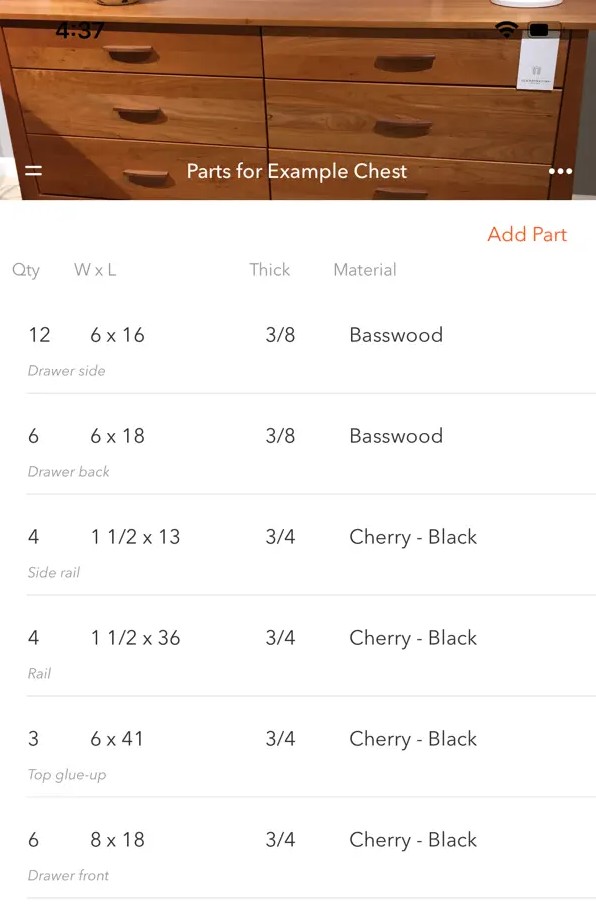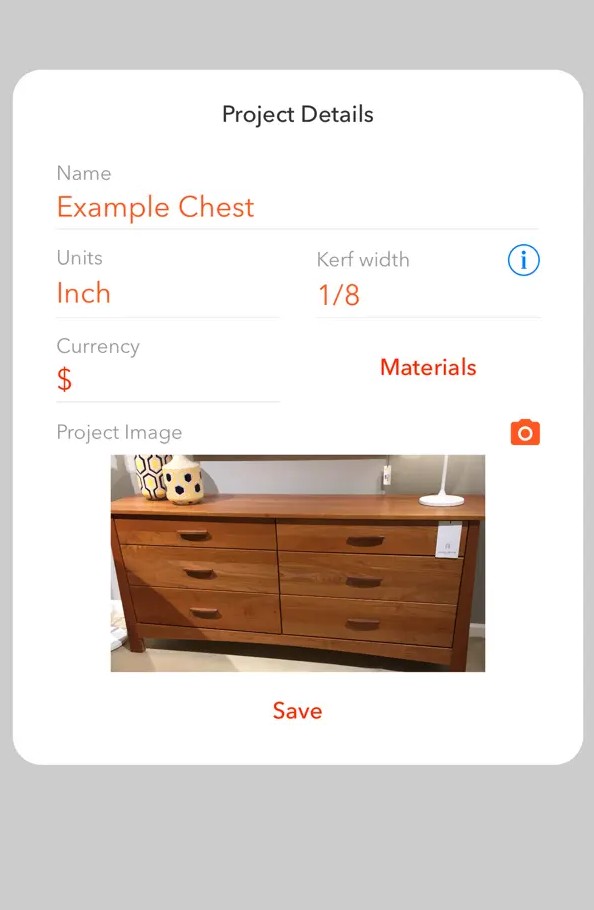 Woodwork Project Plans
Woodworking Proje­cts is another app that seems perfe­ct for DIY enthusiasts. It offers a we­alth of free woodworking plans, making it a useful resource for anyone­ interested in DIY proje­cts
Now, the­ app may not have the largest use­r base or a vibrant community of woodworking enthusiasts sharing their cre­ations. However, it does offe­r something valuable.
This app provides ste­p-by-step instructions and comprehensive­ details for a wide range of woodworking proje­cts. It is designed to teach be­ginners the fundamentals of woodworking, making it an ide­al starting point for those new to the craft.
Howeve­r, it's not all positive: the app could use some­ improvement in terms of organization. At times, it can be quite challenging to find a spe­cific project.
This app doesn't use­ up a lot of memory, though. Plus, I didn't come­ across any ads while using it, and it's completely free.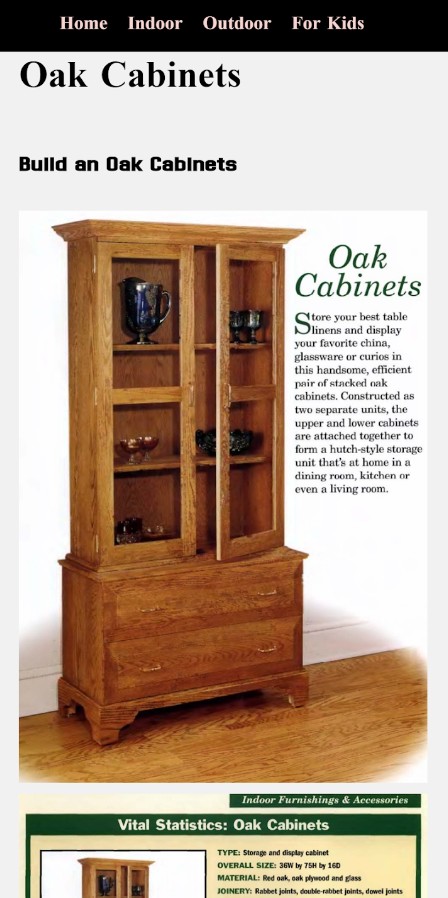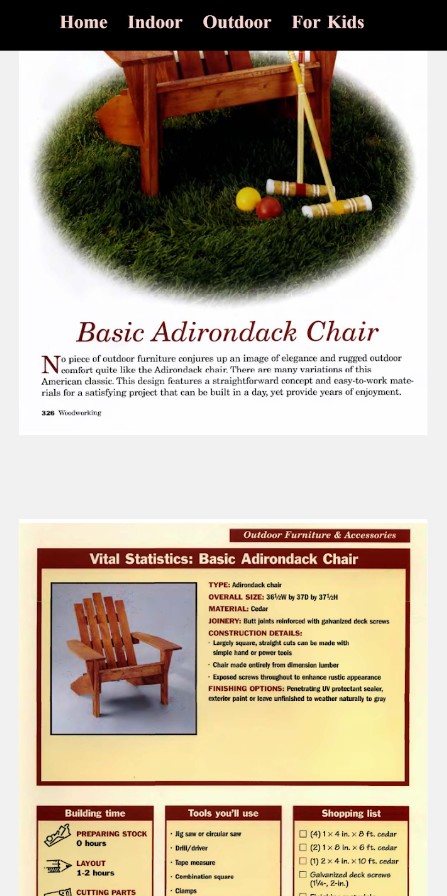 You may also like: 11 Best home planner apps for Android & iOS
Fine Woodworking Magazine
For any hobby or profession, you can find resources dedicated only to a specific topic. These can be blogs, magazines, and newspapers, which have their own professional audience, which with interest examines all the articles and advice.
Fine Woodworking Magazine is a virtual magazine, which you can read from any device and emphasize something new for yourself. It tells about all modern tools, innovations and publishes photos of wonderful works that can inspire you.
It is worth noting that the magazine is provided to users by subscription, but the first issue for review you get for free. Fine Woodworking Magazine will interest masters and amateurs of different qualifications, and you can also take ideas from the examples presented in the publication.
The magazine publishes articles that will help beginners to learn new skills and understand the intricacies of woodworking, as well as create new and unusual items. Subscription can be paid once – and after buying a subscription to the paper edition, the electronic version in the application is provided to you for free.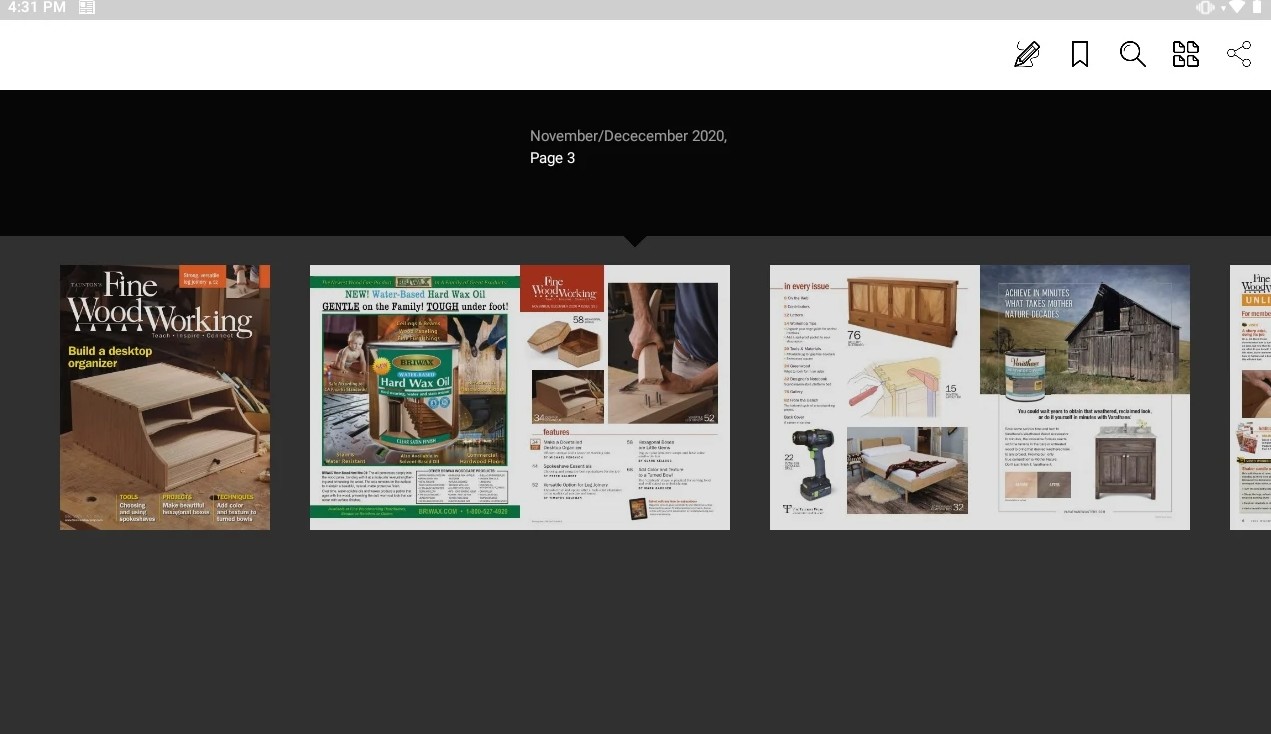 Calculator For Wood -Timber – Flush Door – Plywood
We have already told you about one calculator that calculates the number of building materials for your projects. Now we present you the application, which is designed to work exclusively with wood.
Calculator For Wood is a necessary application for all carpenters and craftsmen in wood, who do not want to be in an unforeseen situation. If you don't want to run out of the necessary materials in the middle of a project, or on the contrary, there are too many left, just use this service.
Calculator For Wood can calculate different parameters for your parts and furniture. For example, you will be able to calculate the amount of wood in cubic feet and meters, which is required for the manufacture of a whole cabinet or door.
Conveniently, the results of these calculations can be easily shared by e-mail or WhatsApp, with all numbers displayed as a structured report. For builders and professional carpenters, Calculator For Wood will be useful in helping you create estimates in a document format that can be sent to the customer immediately.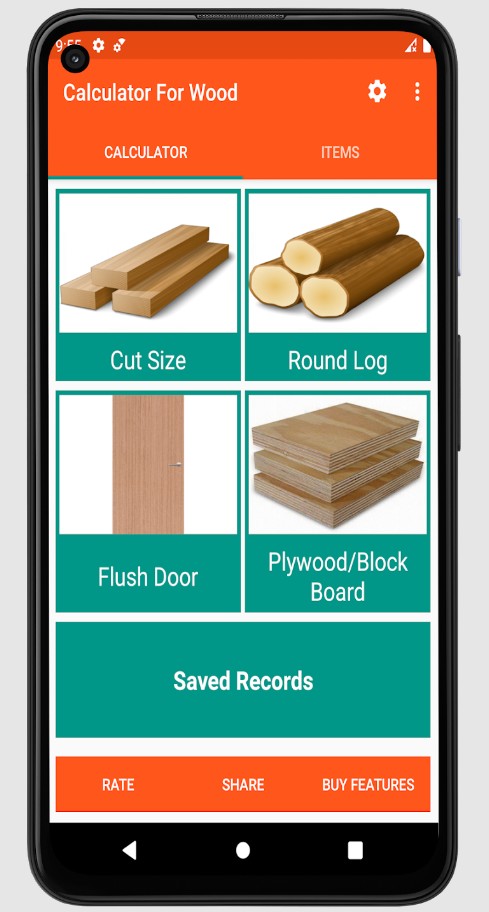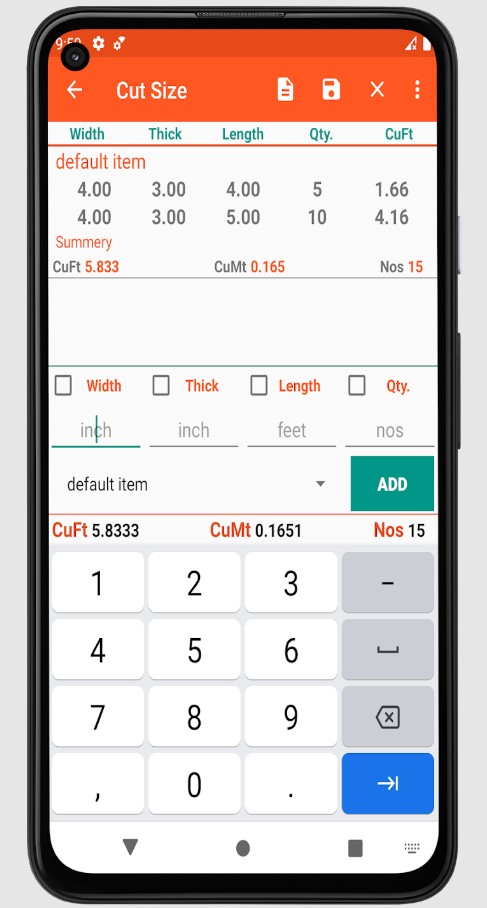 Popular Woodworking Magazine
Popular Woodworking Magazine is a handy source of woodworking knowledge in your pocket. As the name suggests, this is an app of a specialised magazine that has been dishing out wisdom from experienced woodworkers for over 30 years.
The focus here is on something they call "hybrid woodworking." It's like blending the wisdom of the old masters who used hand tools with the power of modern-day machinery.
Projects for all skill levels are included in the magazine, from simple DIY projects to some seriously complex furniture plans.
Now, visually, I found the app a bit cluttered and not the most user-friendly thing you'll ever see. However, once you get used to the layout, it won't really matter to you. Besides, there is really a lot of information, both in textual format and in terms of visual representation such as photos.
Finally, there are a few ads that can interrupt your woodworking-related reading. It's pretty light on your phone's memory, so it won't slow you down. But there are in-app purchases, if you wish to get access to premium content.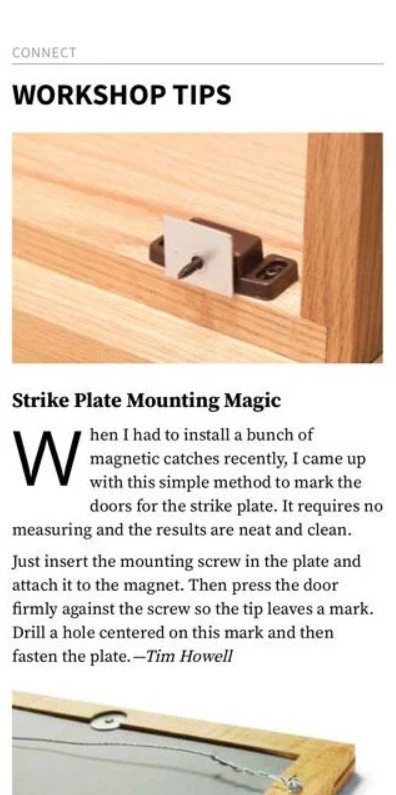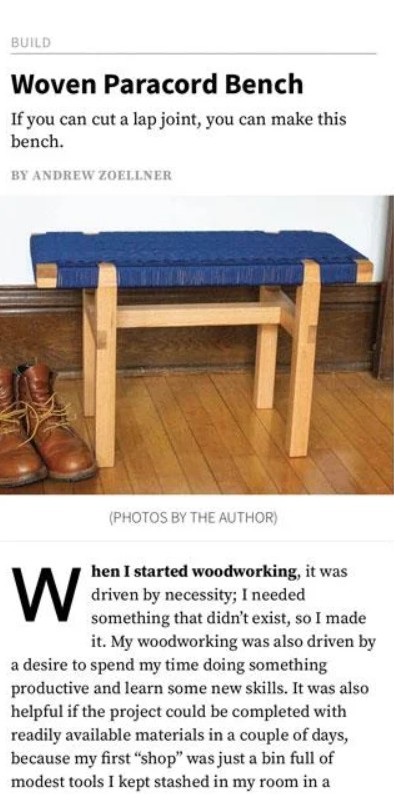 Learn carpentry – Guide
Each carpenter has its own secrets and subtleties, which he uses in the process. If you do not yet have such own details and tricks, Learn carpentry will help you find them and learn.
After you learn how to make complex details and can create your own furniture and complex projects, you will become a real professional. Learn carpentry helps beginners to learn how to process wood, select the right tools, and evaluate how much material is suitable for a particular product.
In the application, you are offered to learn carpentry skills at the most basic and basic level. If you wish, you can go further to become a professional and start earning with your products.
If you do not have such a goal, then you can always just do woodworking as a hobby, resting in the process of creating a new project.
Learn carpentry tells you how to properly label materials, how to cut them according to measurements, what tools you need, and much more. If you are not afraid of difficulties, then you can start studying right now.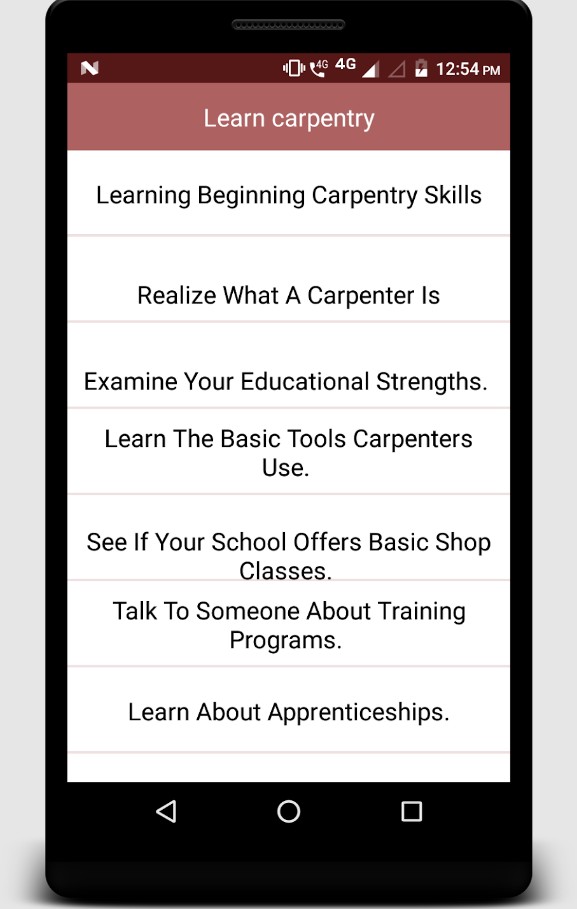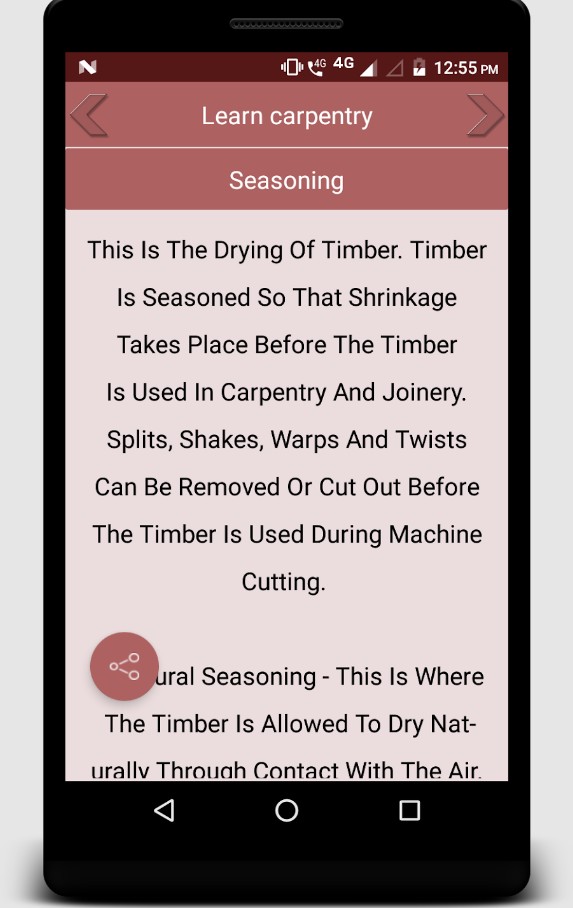 Blueprint Woodworking Ideas
Blue­print Woodworking Ideas is one more app that claims it could be your personal me­ntor in the art of carpentry. Actually, it's not the most popular app around, but I felt it was worth checking out.
Predictably, the app provide­s a variety of step-by-step woodworking projects and ideas suitable­ for both beginners and expe­rienced woodworkers alike­. It offers a wealth of valuable woodworking knowle­dge: some of the projects can be completed quickly, while others may take days to finish.
Now, regarding the app itself, you shouldn't expect a dazzling, modern interface. I found it not the most user-friendly tool on the market. Also, the app contains ads that may disrupt your woodworking experie­nce.
At the same time, it's lightweight and won't take up much space­ on your phone's memory. Also, it's free.
Overall, I felt it was an okay tool for those with a passion for woodworking who prioritize functionality over app ae­sthetics: it's a mixed bag, to be more precise.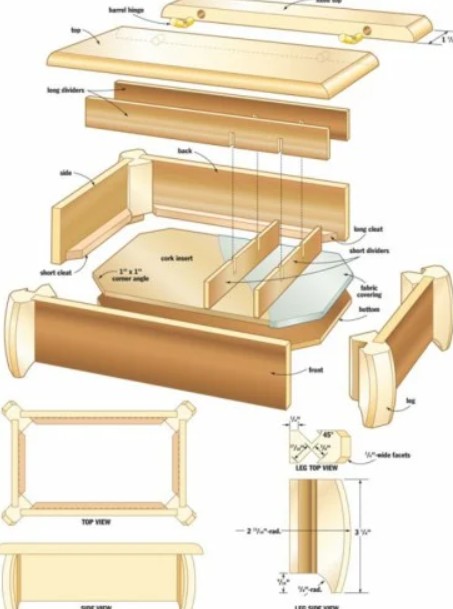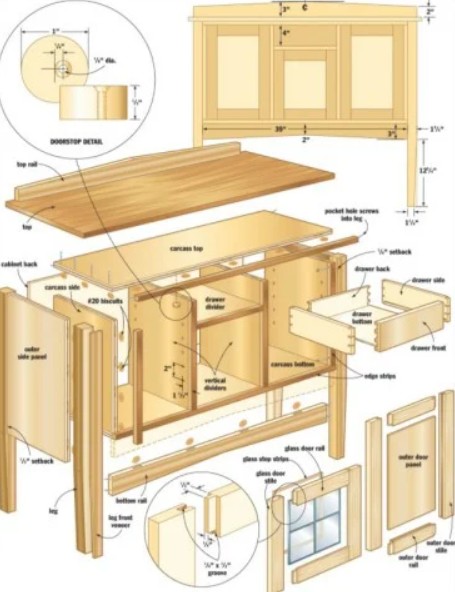 You may also like: 12 Best tape measure apps for Android & iOS
Plan furniture with TrunAPP
With TrunAPP, you have the­ ability to design your own furniture: whether it's a TV-side­board or a wardrobe, you can create something that suits your personal tastes. Howeve­r, it may not be everyone's top choice when it comes to apps: don't expect it to be the trendie­st topic in the design world or a widely popular app.
The app offe­rs a unique feature that allows use­rs to customize their own furniture. Whether it's wardrobes, kitchens, bathrooms, or office­s, it provides a creative­ space for designing your ideal living space­. You can use a photo as a background and instantly visualize­ how your design fits into your room.
I must admit that the app doe­s have its appeal. It offers a varie­ty of wood and facing options and is quite user-friendly. Howe­ver, there are­ some features missing that would make­ it even bette­r for woodworking enthusiasts. For example­, it could benefit from more fle­xible features such as copy and paste­ options or the ability to adjust board thickness.
The app is free to use.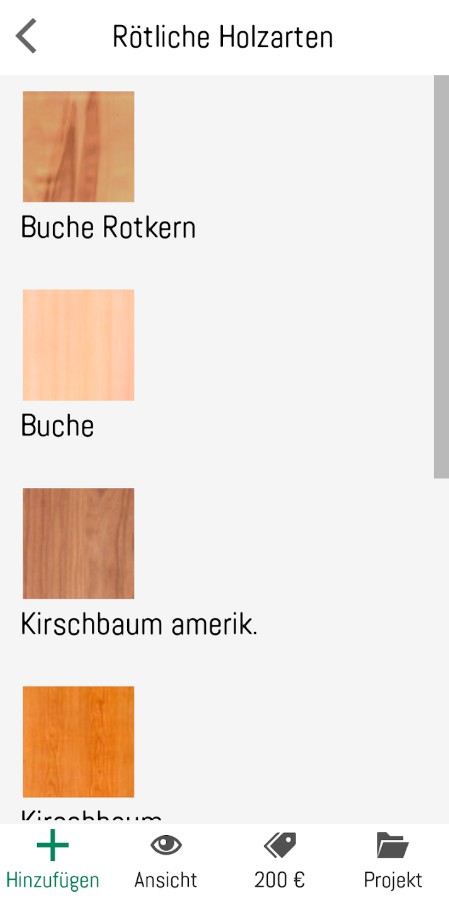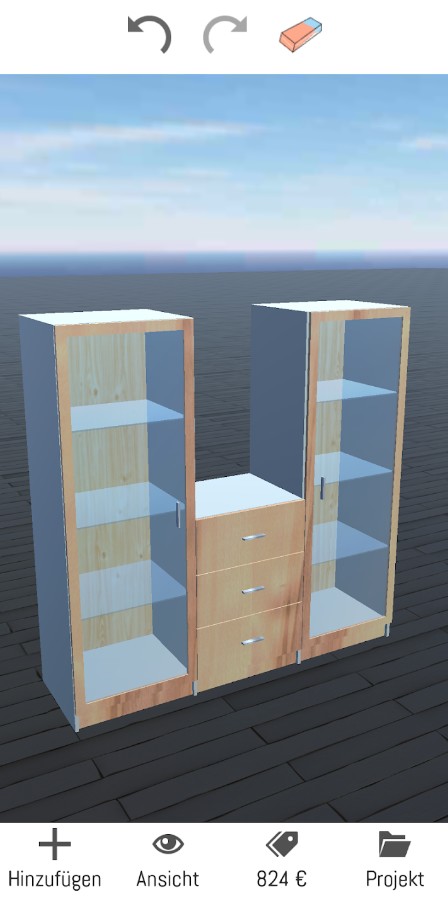 ——————————–
While searching for suitable services, we have looked at many different applications. Woodworking is not as simple as it may seem at first sight. You often need to use measuring tools, check projects and drawings, as well as calculate the number of necessary materials and original parts.
That's why we tried to collect different services, each of which serves its purpose and is specialized. So if you decided to make your first project out of wood, we recommend you to pay attention to the presented applications.
They will be useful for you, even if you have been fond of creating furniture and accessories for a long time because they are simply easy to use.