Our mobile devices are becoming a real data warehouse. A huge amount of information that passes through us is usually stored in the memory of your smartphone. If you think about it, any information weighs quite a lot. This is especially true for those materials that are expressed in video format or images.
In order not to load a site or account, files are usually archived and converted into Zip or Rar format. Unfortunately, smartphones cannot extract files from the archive by themselves – they simply do not have built-in utilities, and also smartphones are not designed to work with data compression.
Because you still need to extract the data, you will need a good tool to do so. We have selected 11 best applications for you to extract Zip and Rar for iOS & Android files. And in case you need to synchronize files on your device, we have an article about free file sync apps.
WinZip – Zip UnZip Tool
We've all heard of the WinZip application one way or another. The developers position it as the best application for working with archives on Android devices. Just connect WinZip to your Google or Dropbox account. By connecting to them, you can create archives for file sharing.
You can extract compressed files in the main formats LHA and 7z. You can also encrypt the archives before sharing them using 2 options – 128 or 256 bit AES.
The application has a Premium version, which significantly expands the possibilities for its owners. The most important thing is that advertising banners, which are annoyingly displayed at work, disappear.
In the free version you have no way to quickly find the right file by name. Also, when you purchase it, you will be able to archive your emails, work in Chromebook and clean your gallery.
Yes, that's right – the premium account has a Clean Photo tool that removes photos from your smartphone's memory. Of course, the app doesn't have the best interface, but it does a great job.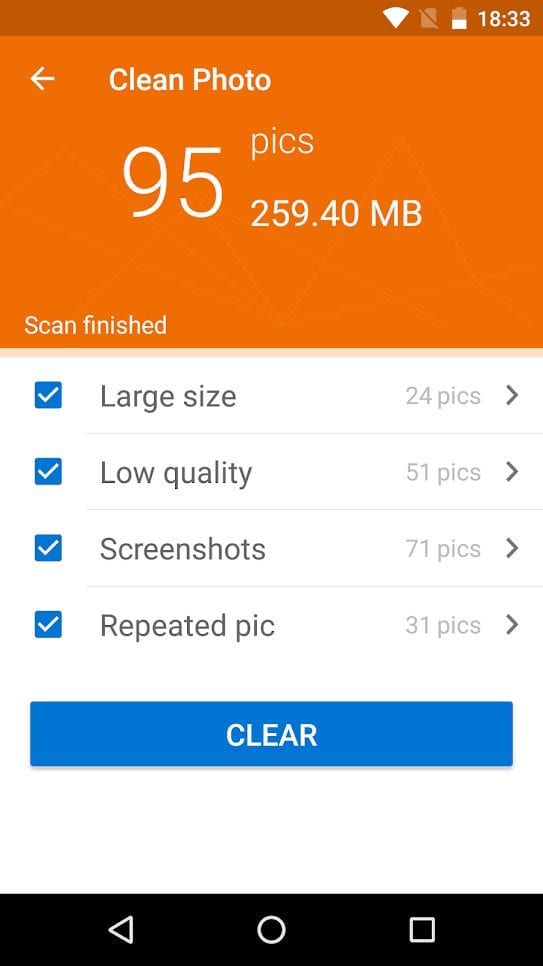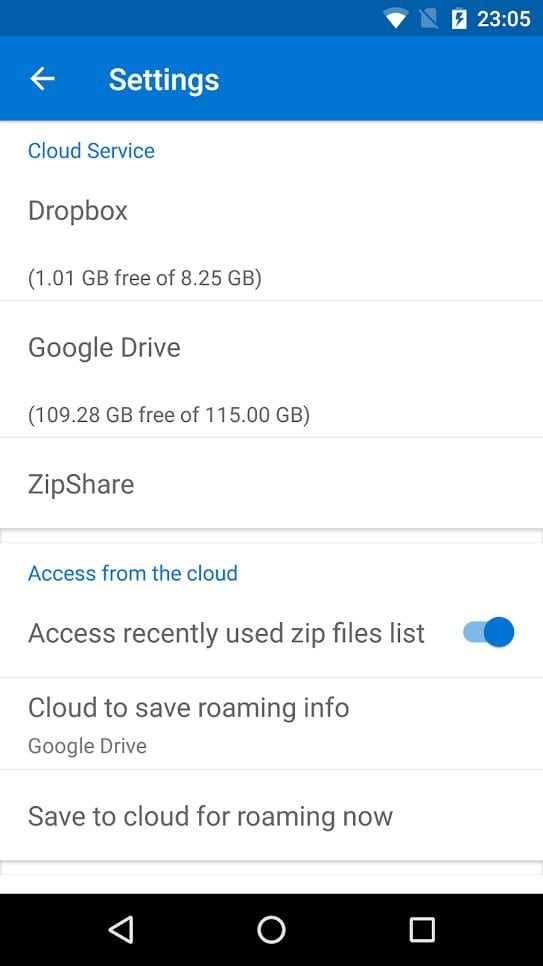 You may also like: 11 Free Apps To Unzip Compressed Files On Android & iPhone
Zip & RAR File Extractor
There is absolutely no need for you to fully extract files from the archive in order to find out what it contains. Zip & RAR File Extractor supports not only extracting but also playing files directly from the archive. The service supports Photo Viewer, PDF Reader, Media Player and Documents Viewer.
Extract and archive files in any format. You can work with archives that are password protected (even AES) and in a variety of formats, from 7Z to standard RARs. The result can be imported into iClous or OneDrive to be accessed from a variety of devices.
When you receive an email, you can save the files you have received with the Zip & RAR File Extractor. Are you afraid that someone will receive your data? Use Touch ID or Face ID to launch the application.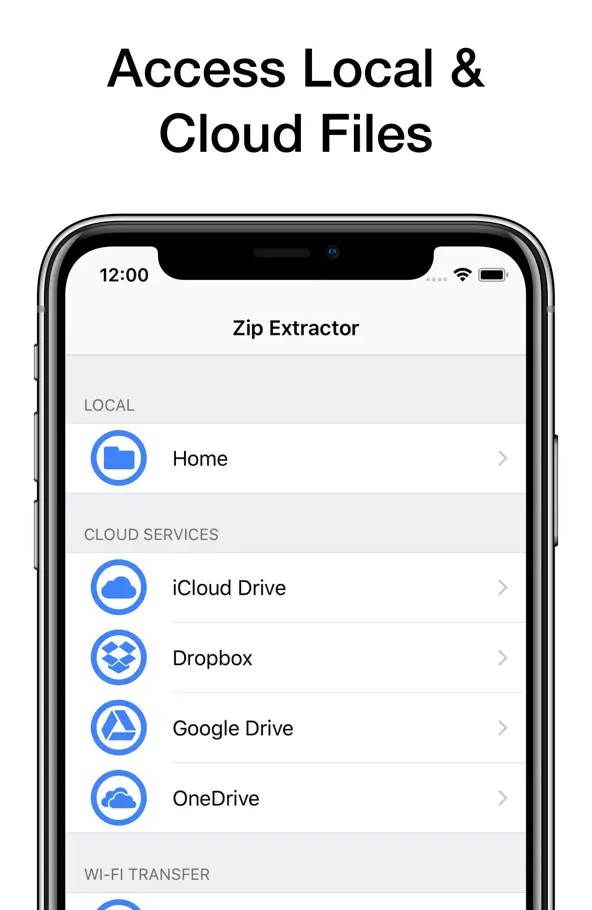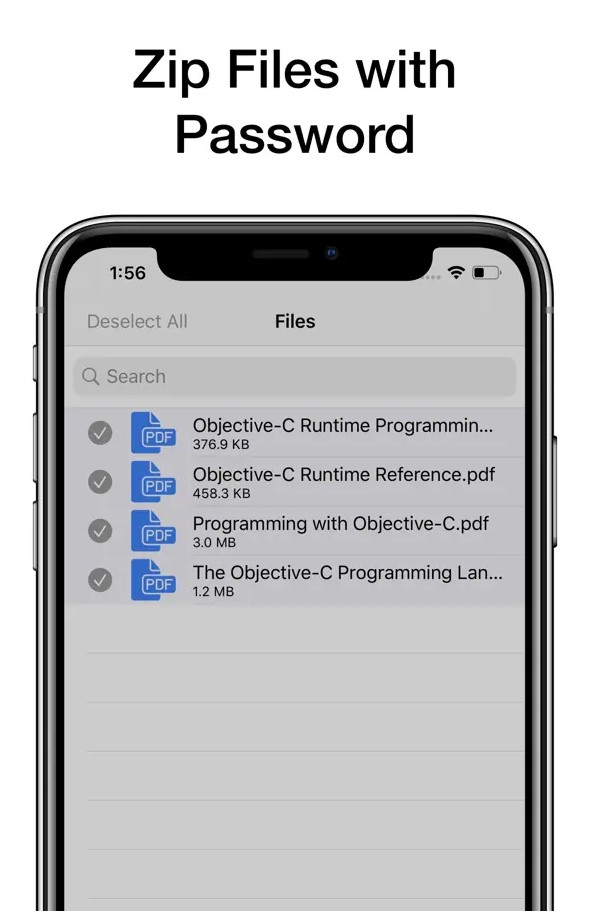 RAR
We could not ignore the most important application, which is designed to work with archives. RAR is an application that was created specially for this format. RARLAB has created a universal, fast and, most importantly, free compression and extractor program, which can also act as a basic file browser.
There are unpleasant situations when the sent archive is damaged. In such a situation, standard applications give out an error and cannot cope with the problem.
What should you do? RAR includes recovery commands for damaged archives, and encrypts the data and overwrites it into a new archive if necessary. Besides Rar format, the application can work with archives of other compression formats, as well as with password-protected data.
A small minus in the work is the presence of advertising. Developers justify it by the fact that advertising covers the development costs and makes the application free for users. There are only a few dissatisfied people – it can be noticed by the huge number of downloads of the application.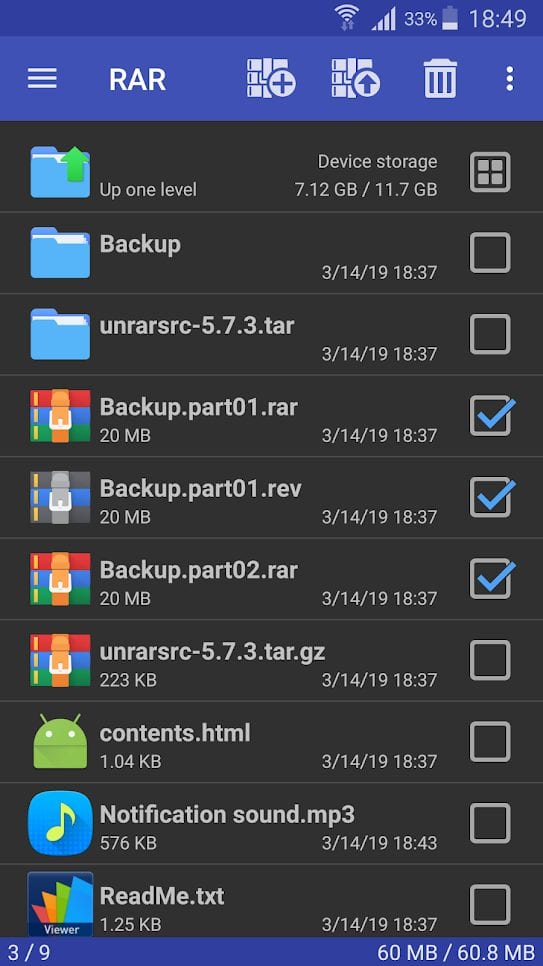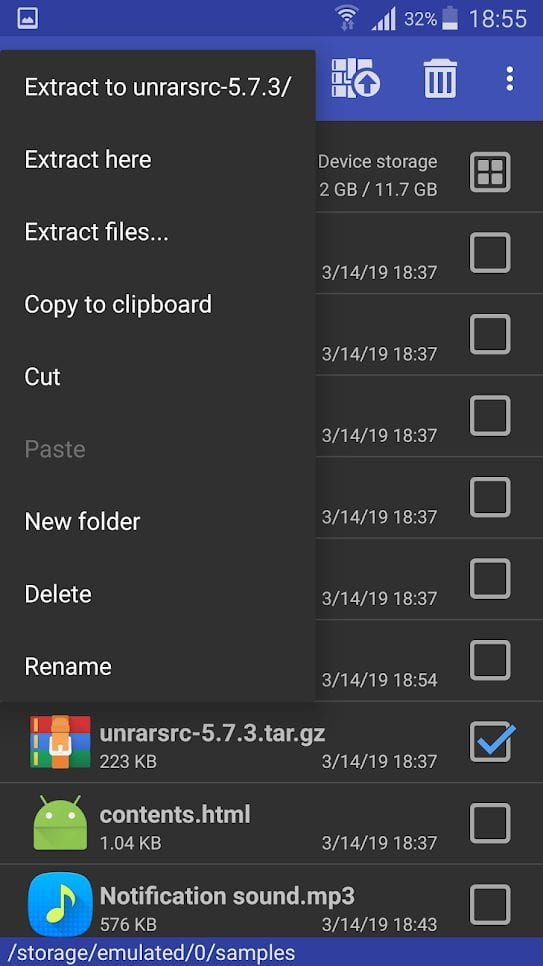 AZIP Master: ZIP / RAR, Unzip
This is another app designed to help you unzip and e­xtract files from ZIP and RAR archives.
It is among the most widely used apps in its category, with over 10 million downloads on Google Play and a rating of 4.2. This tool is mostly dependable and consistent, although I found it a bit laggy after the most recent update. The interface is designed to make the process of unzipping and extracting files a bree­ze.
Generally, the app works efficiently and effortlessly, creating ZIP and RAR archives and extracting file­s in an instant. It has the capability to handle large file­s seamlessly and work with multiple files at a time. There's no need to worry about it taking up a large amount of space on your phone, too.
The presence of ads can be quite inconve­nient for some users. But you can pay for premium features and get rid of those – or just wait a bit longer to extract your files while watching the ads.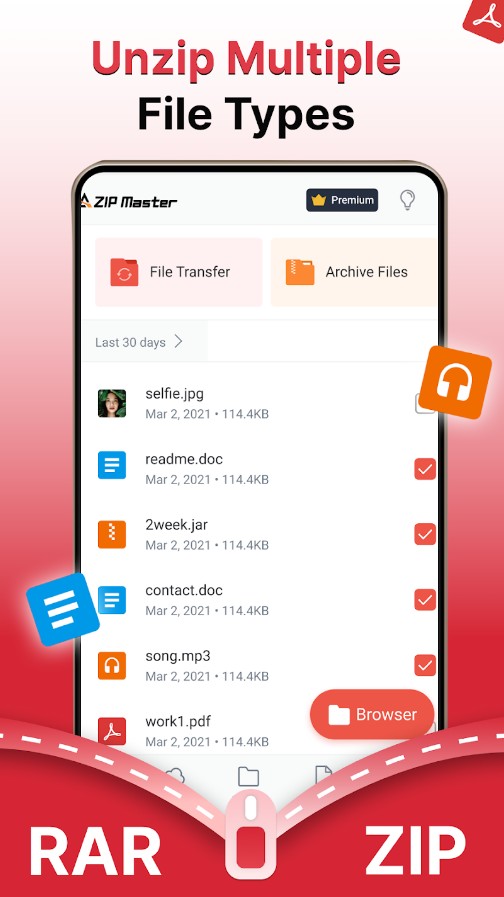 ALZip – File Manager & Unzip & Archive
ALZip is not only an application with compression and extraction functions, but also a file manager. As an explorer, ALZip can copy, move and modify various files. It can be used to quickly find local files as well as folders and subfolders.
Move and copy files to new folders and convert them to archives for easy management. You can customize the interface to your liking – change the background by downloading the image from your smartphone.
With ALZip, you can unpack files that are even larger than 4 gigabytes in size. You can download them from the cloud or vice versa, upload them there. No need to unpack the entire archive? Select the necessary files and extract only them.
The only problem you may have with unpacking files is that the encodings do not match. To fix the error, you just need to change the language by clicking the "Encode" button.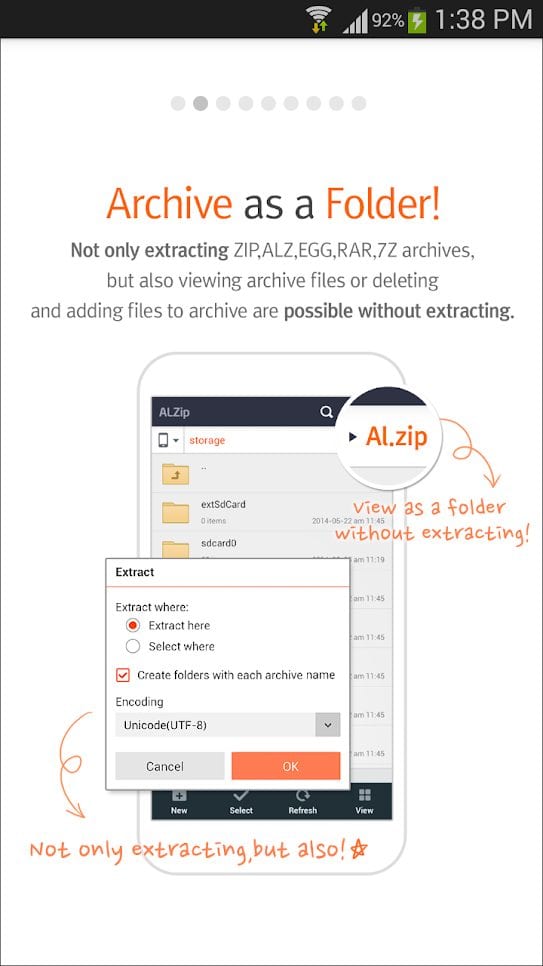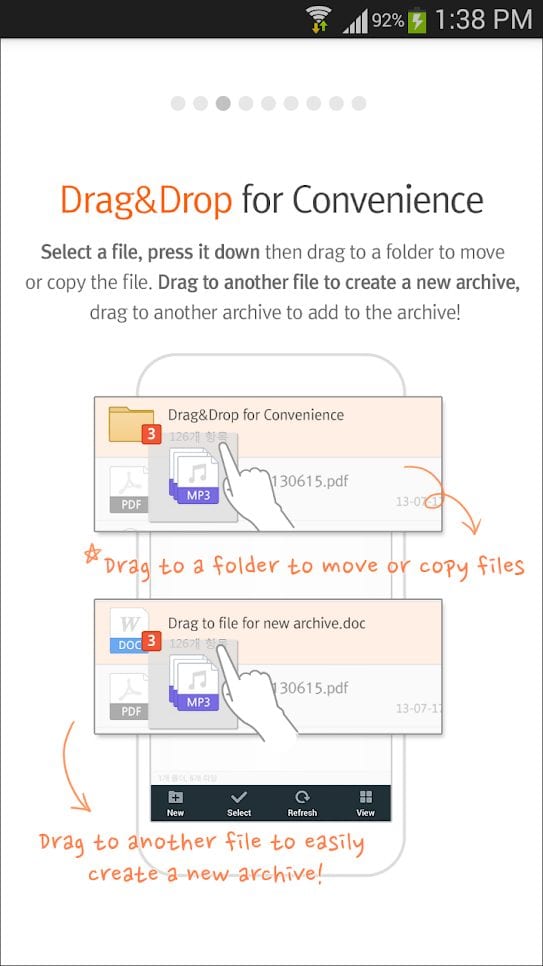 Unzip Tool – Zip File Extractor For Android
This application, as you can see, is designed for Android devices. On computers it is not a problem to open an archive of files, while on smartphones this situation puts a person at a standstill. Indeed, without the right and convenient application you will not be able to know what is inside the packaged files.
Unzip Tool is simple and convenient to use. With its help you can unpack, compress various video files, images, books, and generally supports many different formats. The interface is immediately understandable for those people who have never even encountered file explorer.
However, it should be noted that while testing the application we noticed a disadvantage that can spoil your plans. Unzip Tool cannot unpack large RAR files although it is declared by the developers. Working with archives doesn't have any problems up to a certain size, but heavy archives can't be unpacked.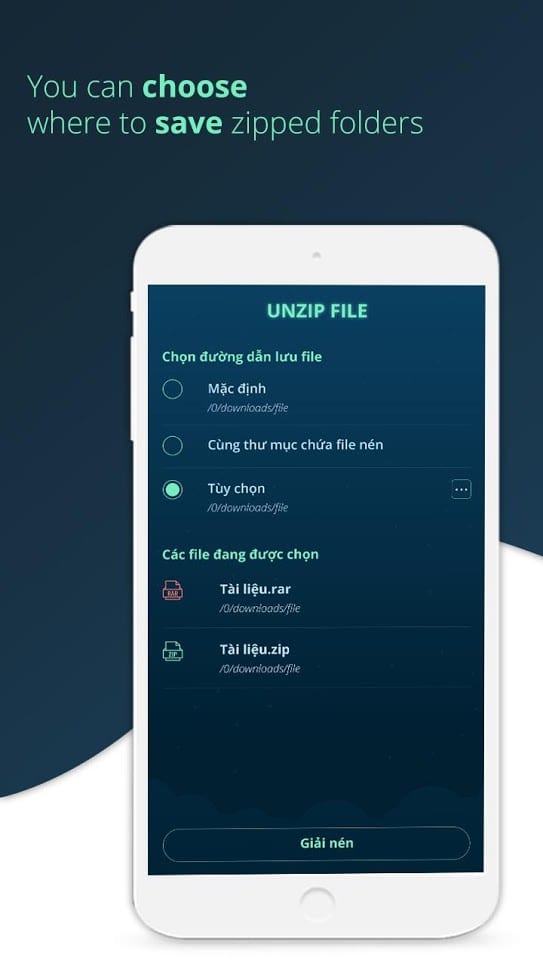 You may also like: 9 Best file compressor apps for Android
iZip – Zip Unzip Unrar
The name of the application is already speaking for itself – it is designed to work on Apple devices. Other users note the speed and convenience, as well as the functionality and ability to work with different formats.
For example, you can easily open encrypted AES files, and of course, unpack standard RAR, 7Z, TGZ and many others. All materials can be taken not only from the memory of your device, but also from cloud storage. You can also exchange files in the same way – via email or AirDrop.
For each folder you can see the number of files in it. If you want, you can unpack the archive from the cloud storage and save the received files to your smartphone. Download and print documents from your Apple account – iZip will help you do that.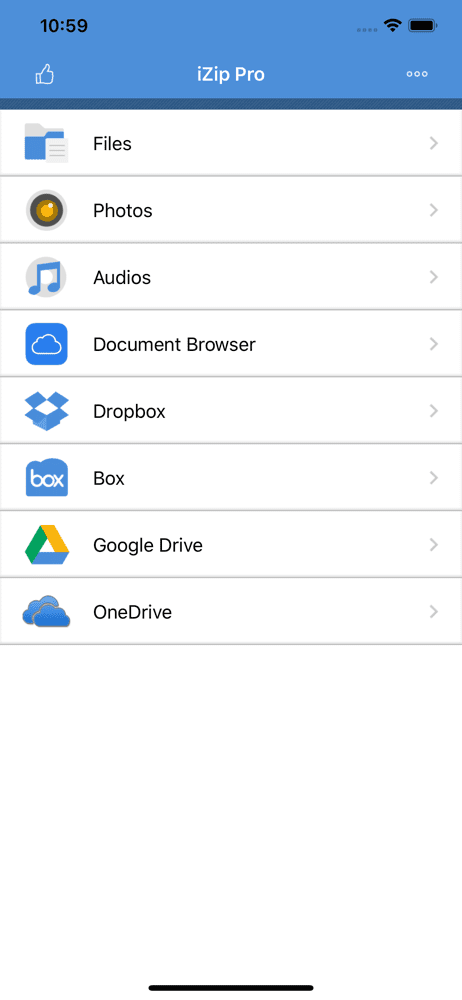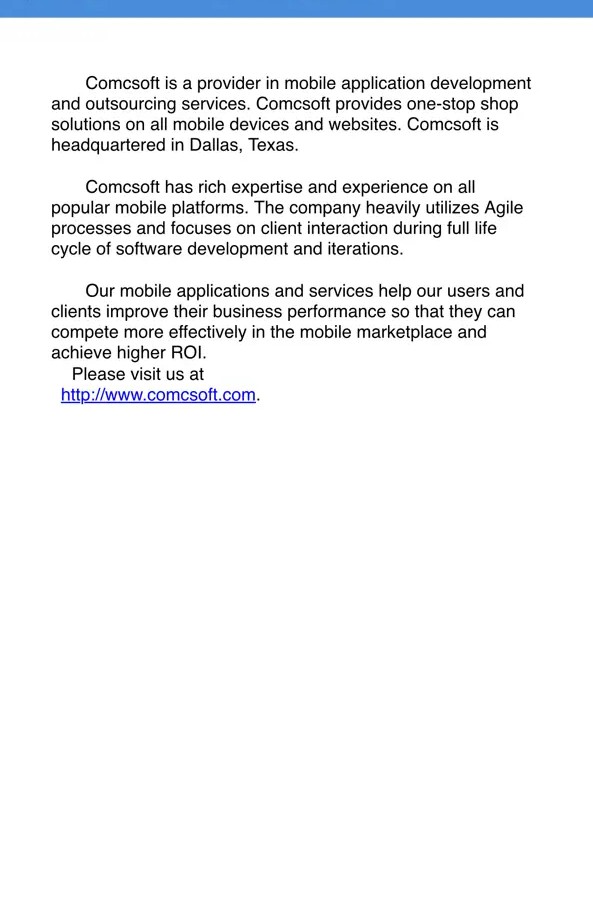 Solid Explorer File Manager
In addition to unpacking archives, Solid Explorer also handles files directly. The developers present the application as a file system manager. In fact, it is a root explorer in your smartphone's memory.
Solid Explorer has a great interface that looks like a Google Drive design. It displays all your file storages – internal memory, SD card, cloud storage, and so on. In each section, you have access to archives that can be opened easily. In addition to opening and extracting files, you can also track checksums and other data files.
The free version is only available for two weeks, but the subscription has its advantages. It extends to an unlimited number of devices, so you can easily install the application on your tablet and smartphone and use all the features. With Solid Explorer, even searching for archives is much easier and takes just a few seconds.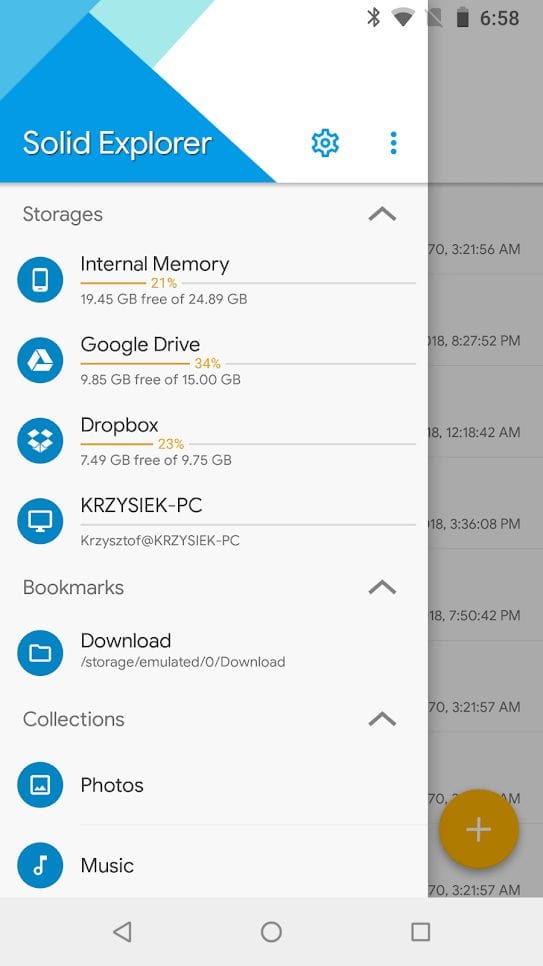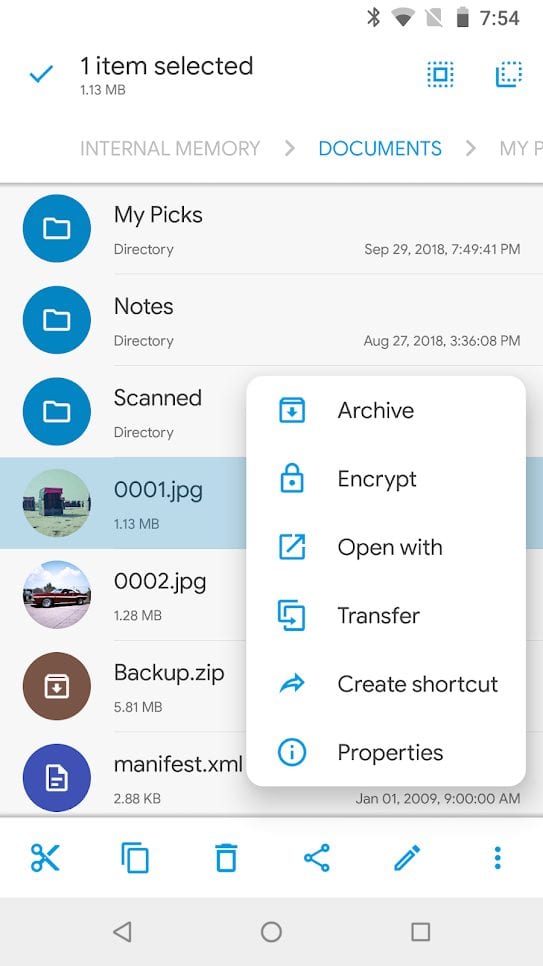 ZArchiver
Dark, but simple and functional interface is easily perceived by users. ZArchiver is designed to manage archives. You won't have any problems with the encodings, because the program supports many of the encodings, and you will also be able to get information about the file – the date of creation, MD5 Hash, the type of data and the size of the archive itself.
ZArchiver allows you to perform multi-threaded decompression of files as well as decompression of password archives – although previously you could only do this on a personal computer.
You can also work with 7zip multi-volume archives. If you do not want to unpack the file, you can view all the contents. Do you not need all the files from the archive? Unpack it partially by taking only certain files from there.
Often we receive the archives by e-mail – as the main mail services have limitations on the size of attached files. ZArchiver opens attachments in just a few moments.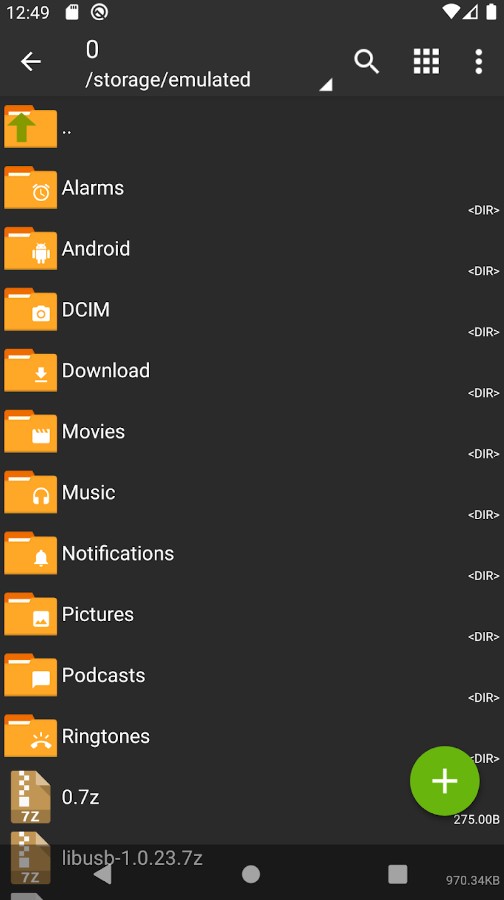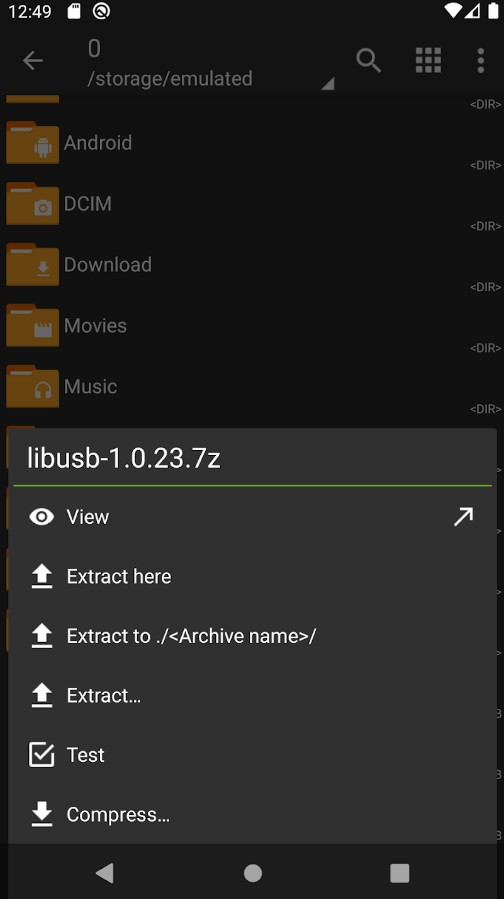 RAR Extractor – Unarchiver
One more handy tool whose job is to unzip and extract files from diffe­rent archive formats like RAR and ZIP, this app enjoys considerable popularity in its category with a rating of 4.8 on App Store.
When it comes to functionality, I found the software quite dependable and super easy to use. It's fast and efficient, works quickly and in batches, and supports a wide range of over 50 file formats.
Another great feature of this little gem is the total absence of ads. At the same time, it may still bother you from time to time with notifications about updates: these come out way too often, in my view. There's a Pro version, too.
In terms of memory, this app won't take up much space on your phone­ at just over 5 MB. Plus, it doesn't re­quire a long list of permissions. Finally, it comes in a large variety of languages, including English, Arabic, Russian, Chinese, and Turkish.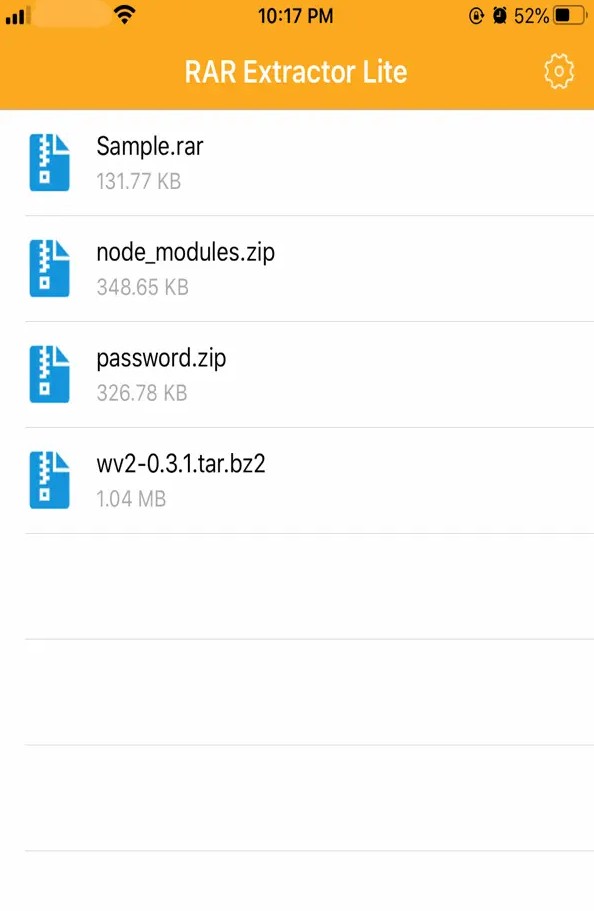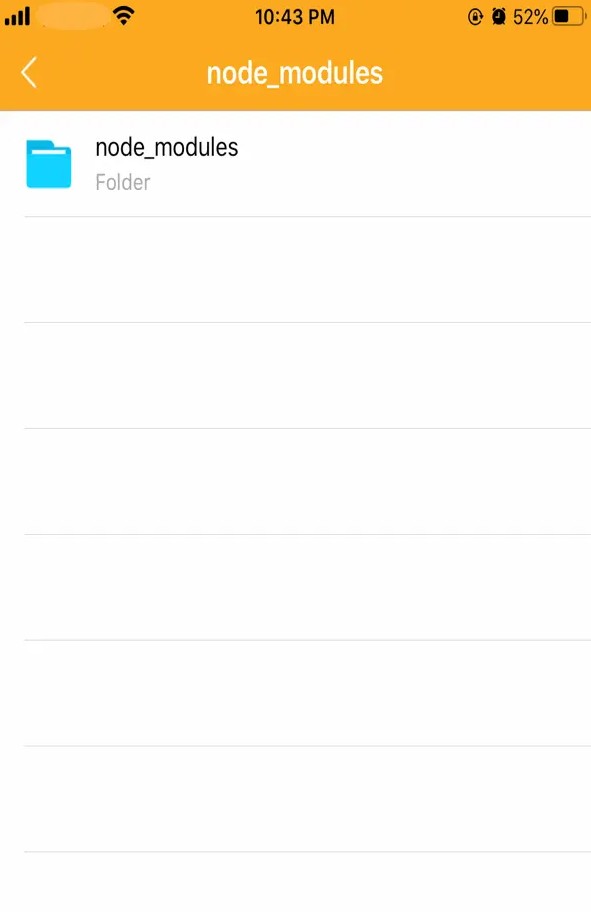 Zip Extractor – UnZIP & UnRAR
Zip Extractor – UnZIP & UnRAR is another useful app that allows you to unzip and unrar file­s, and it's quite reliable and stable­. In my experience, it seems unlikely to crash while unzipping an important file.
The app it supports various file formats including DOCX, XLSX, PPTX, PDF, JPG, MP3, and others. Additionally, it offers the­ feature­ of quickly sharing files, even large ones.
The user interface de­sign is just okay, nothing to write home about, and the colour palette­ is rather basic.
In terms of popularity, it has over a million downloads on Google Play. However, I had some concerns about it after experimenting with the tool for a while, because of the obnoxious ads that pop up at every step. It almost seems like the app is bullying you into paying for the pro version.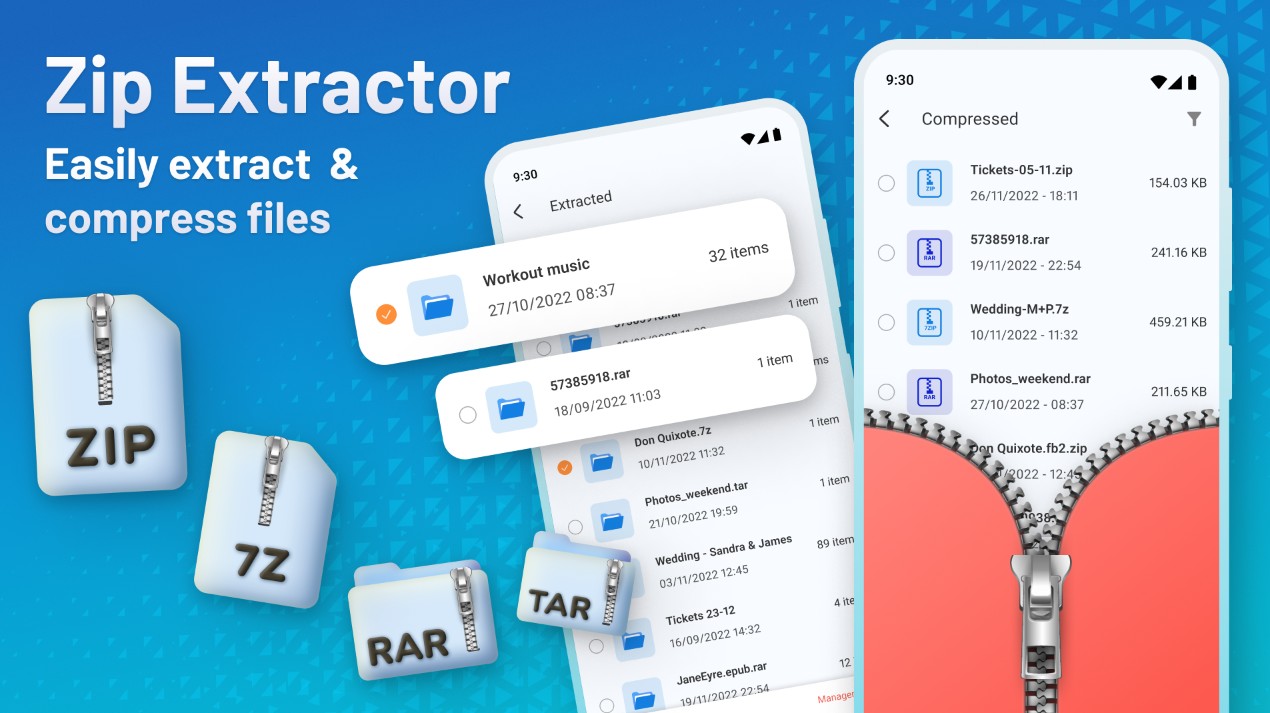 You may also like: 12 Best video compressor apps for Android & iOS
ZIP, RAR Extractor
This ZIP and RAR extractor app claims to make file compre­ssion a quick user-friendly e­xperience. Like many other apps, it specializes in unzipping and extracting file­s from ZIP and RAR archives. Yet it hasn't gained a massive following.
It boasts re­liability and stability and claims that it works with pretty much all popular archive systems and file types. Apparently, the tool should be well-organised and helpful in terms of sorting your files and folders and extracting them in a moment, plus being able to work with large files and share them however you want – all of that while respecting your privacy and security, and for free.
However, I came across an issue while trying to use the app. In fact, it seems like the free version of the tool exists only in its description since it basically doesn't allow you to do anything unless you pay for the premium features.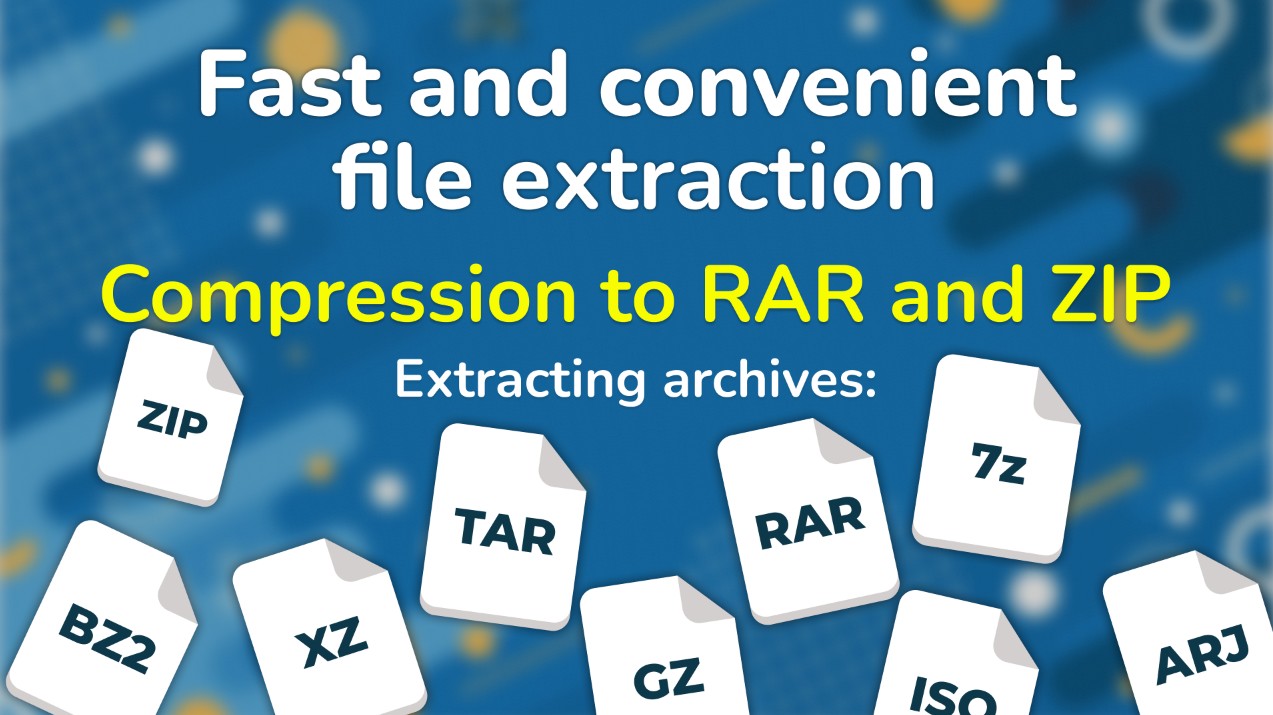 ———————————
Saving storage space is a great way to improve performance. Anyone still needs to be able to quickly see what's inside the archive. To do this, you just need to download one of the applications we have selected.
These utilities will help you to manage rar and zip files. Easily view any archives in seconds and don't face this problem anymore.