In the era of online shopping, pictures are the first thing a customer relies on when choosing a product. It is important to take good pictures that will perfectly convey the quality of the product and convince the consumer to buy it.
By the way, these free apps for product photography will help you make excellent product cards and photos for the social networks of your store.
Yet, the background of the photo is also an important factor. Now you don't have to worry about finding the perfect one. These best AI product background generators will do all the work for you. Let's take a closer look!
Pixelcut AI Photo Editor
Pixelcut is a versatile app for creating images and editing your photos. It is based on the work of artificial intelligence, which makes the process faster and less labor-intensive.
With this app, anyone can get perfect-quality photos. You don't need to order an expensive photo shoot to complete your portfolio. All the necessary templates and tools are waiting for you inside.
Get exclusive photos in seconds. Work with the background. On the selected image, you can remove the background without a trace and replace it with a more suitable one. Cut out even large objects: houses, trees, cars.
If you are the owner of an online store, choose the AI photoshoot. You will get an unlimited number of professional photos of goods and services. Here you can choose black, white, or other background from the offered palette. This option will help you save money on photographers' services.
Reels editor will help you get funny short videos with unpacking of products and customer reviews.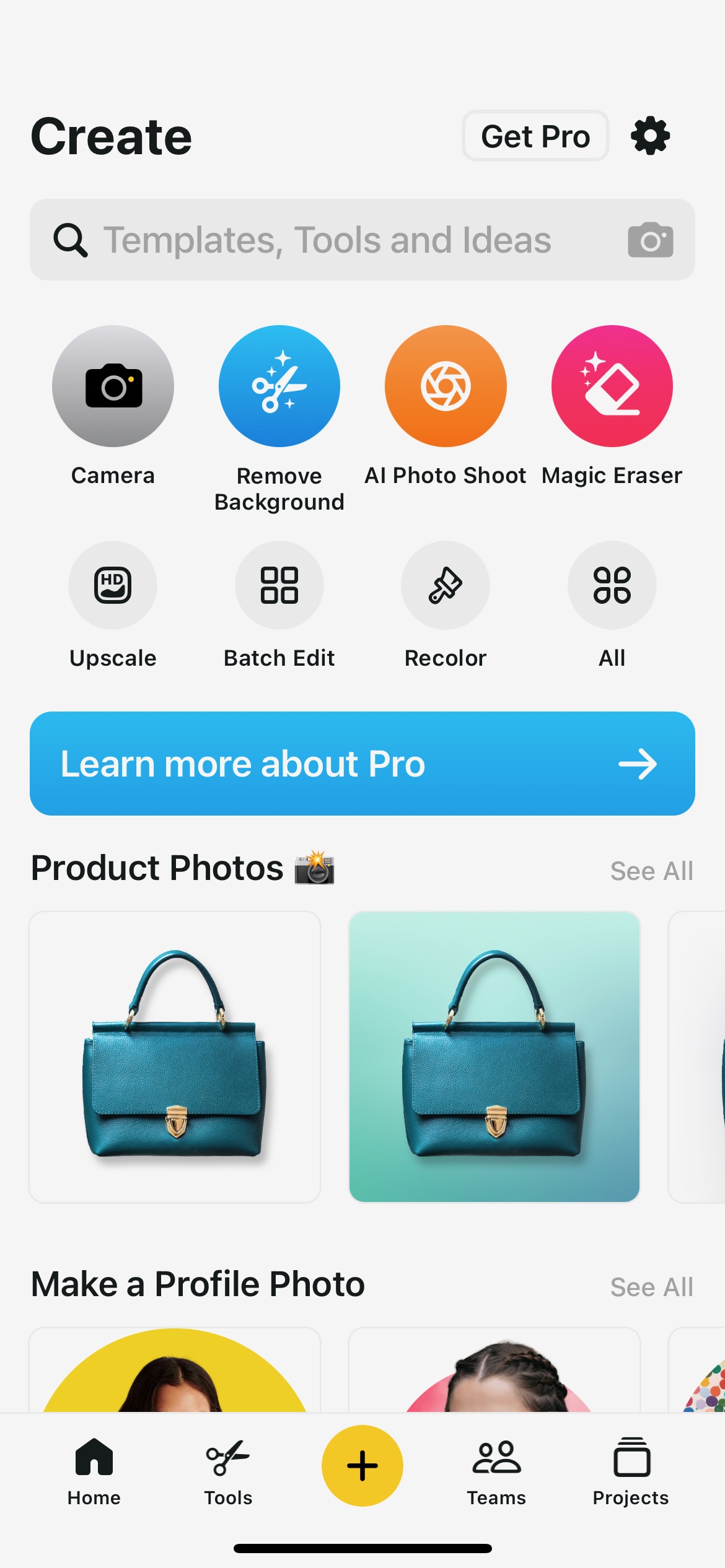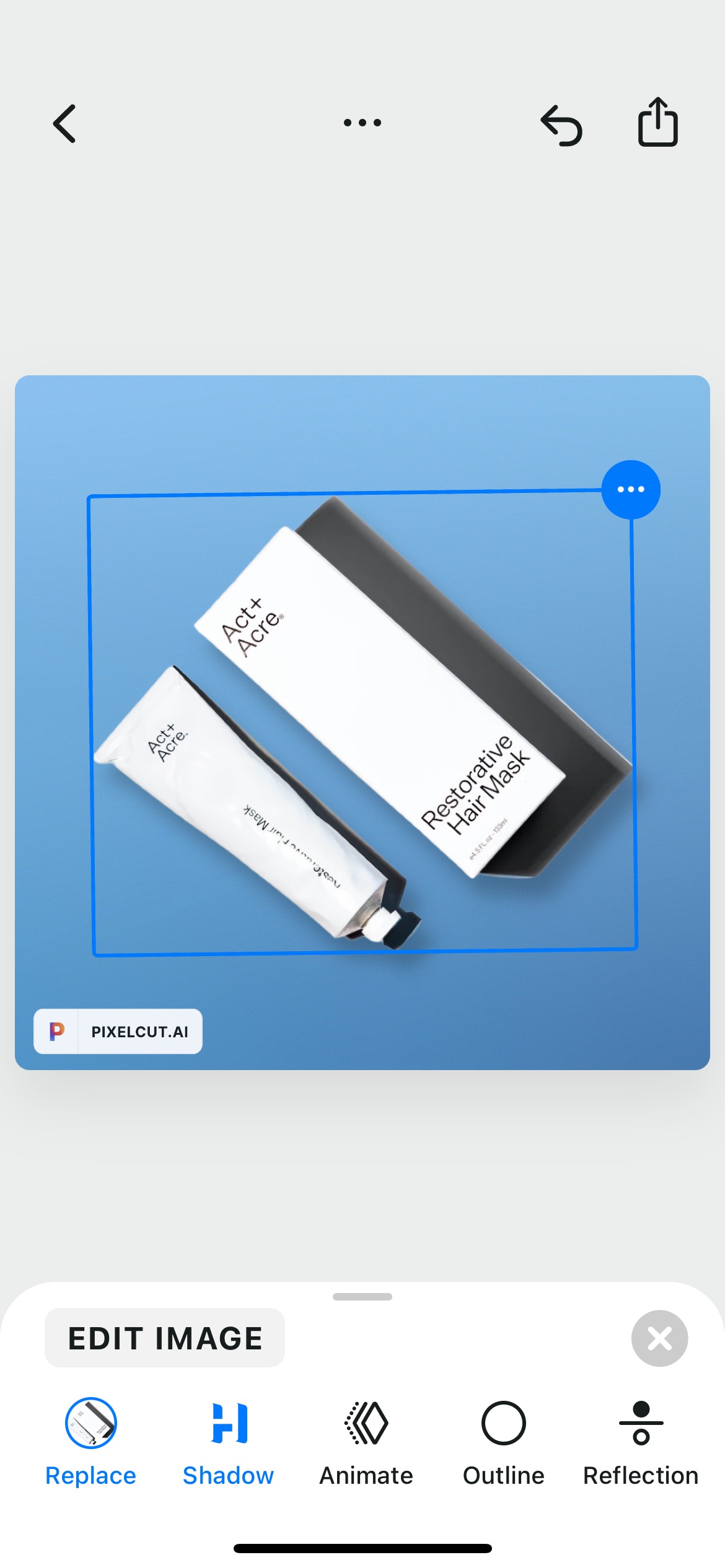 Pixelcut will become a convenient platform for creating descriptions and captions for Instagram. High uniqueness and readable text are guaranteed. Choose the font color and shape, and use special effects in the form of overlaying words on photos. Give your business a second wind for free today.


You may also like: 15 Free QR Code Generators (Apps & Websites)
PhotoRoom AI Photo Editor
Even if you are not a professional photographer, PhotoRoom will give you the opportunity to update your portfolio and make your online product photos bright and attractive. You don't have to leave the confines of your home to do this, because this app has all the necessary features.
Here you will find tips on design and photography. Experienced experts will tell you what you need to add to the photo to get a natural and stylish shot. All actions take place without your participation. Cut and paste objects, people, and animals. Add sparkle, and change backgrounds and scenery.
Enhance your photo with a single touch. All tools are sorted by category, so you can easily find the right option. Without a special lamp, create bright lighting for a catwalk or use a dim light for a cozy atmosphere. Add or remove shadows from objects in your photos.
This app is actively used by bloggers, social media users, experienced designers, and photographers. It will be useful for owners of any business as well.
With a Pro subscription, you can take advantage of the batch export feature, which allows you to upload a huge number of photos to your website or marketplace in a single session. Photograph your items and boost your sales on eBay and Etsy.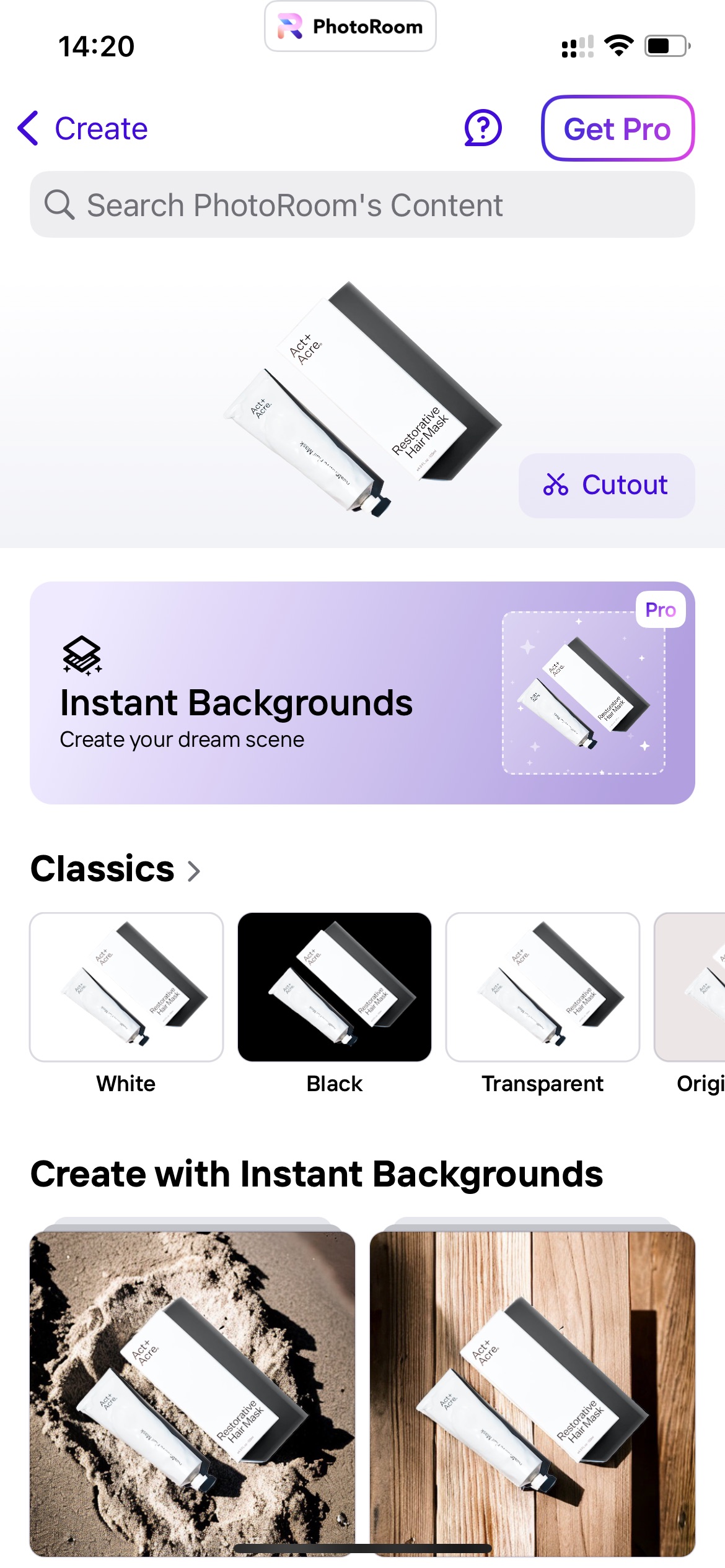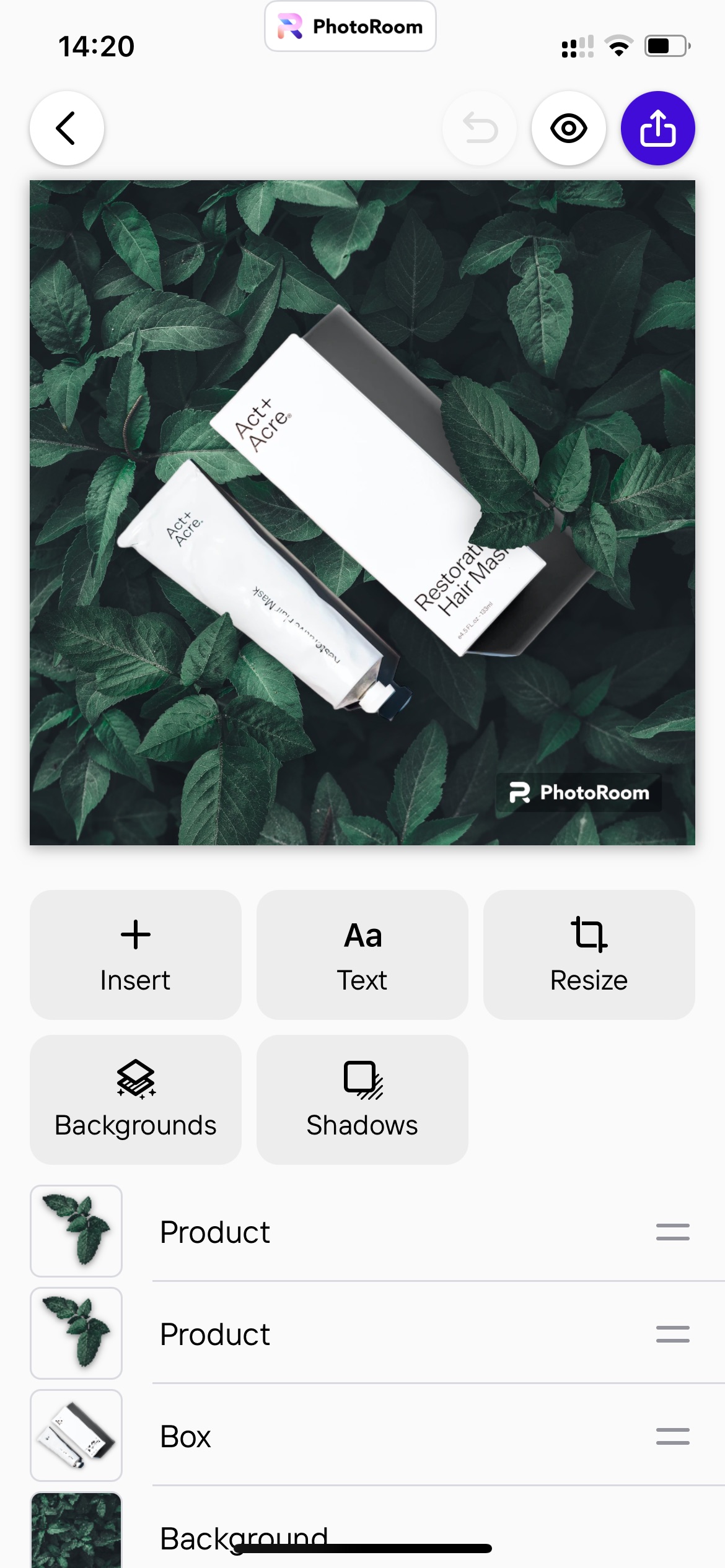 Make the perfect wedding album or photo collage for your mantelpiece. Enjoy the quality and speed of artificial intelligence. Get lots of gorgeous photos with no effort at all.


Blend: AI Background Eraser
Blend will change your perception of free photo editors. Don't waste your time and money: Install this program with artificial intelligence and become the owner of a whole gallery of professional images.
Use Blend if you work in design and photography. Decorate your page on social networks with unusual and bright pictures. Boost sales in your store with quality product shots. Let your creativity know no bounds: blur the background and customize the lighting.
Choose backgrounds from thousands of templates of any theme. Create photos that are sized to fit the requirements of social media and shopping sites. Ready-made posters are ideal for advertising purposes and attract the attention of potential customers.
The Blend app combines the capabilities of a photo editor and a graphic editor. Here you will learn how to use professional tools and create suitable images for each individual case. The app's library contains more than 100 thousand templates for backgrounds.
All functions are adapted for use on a phone. No more green screens and time-consuming processing. Just choose your background color and style and place the item at the right point. Put your logo, product description, and hashtag on the image.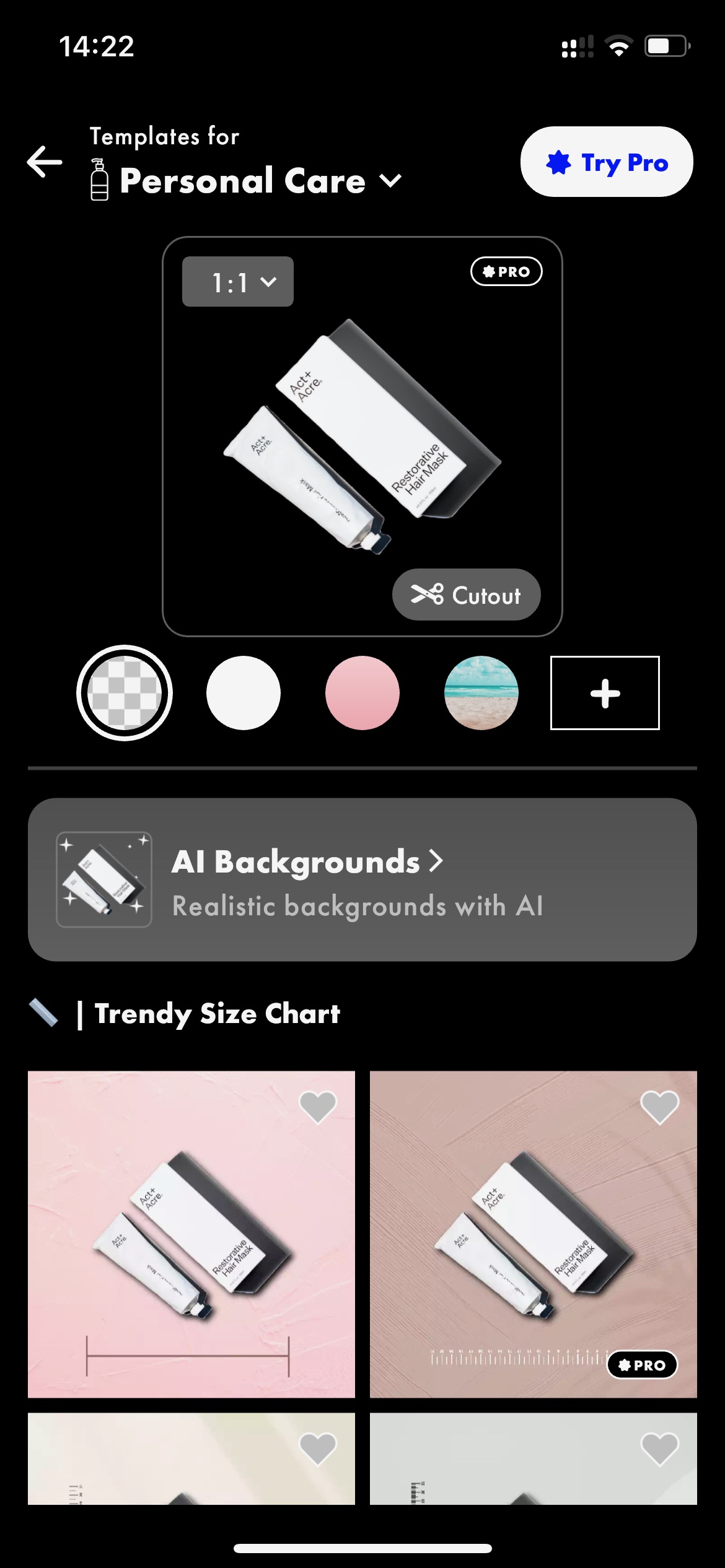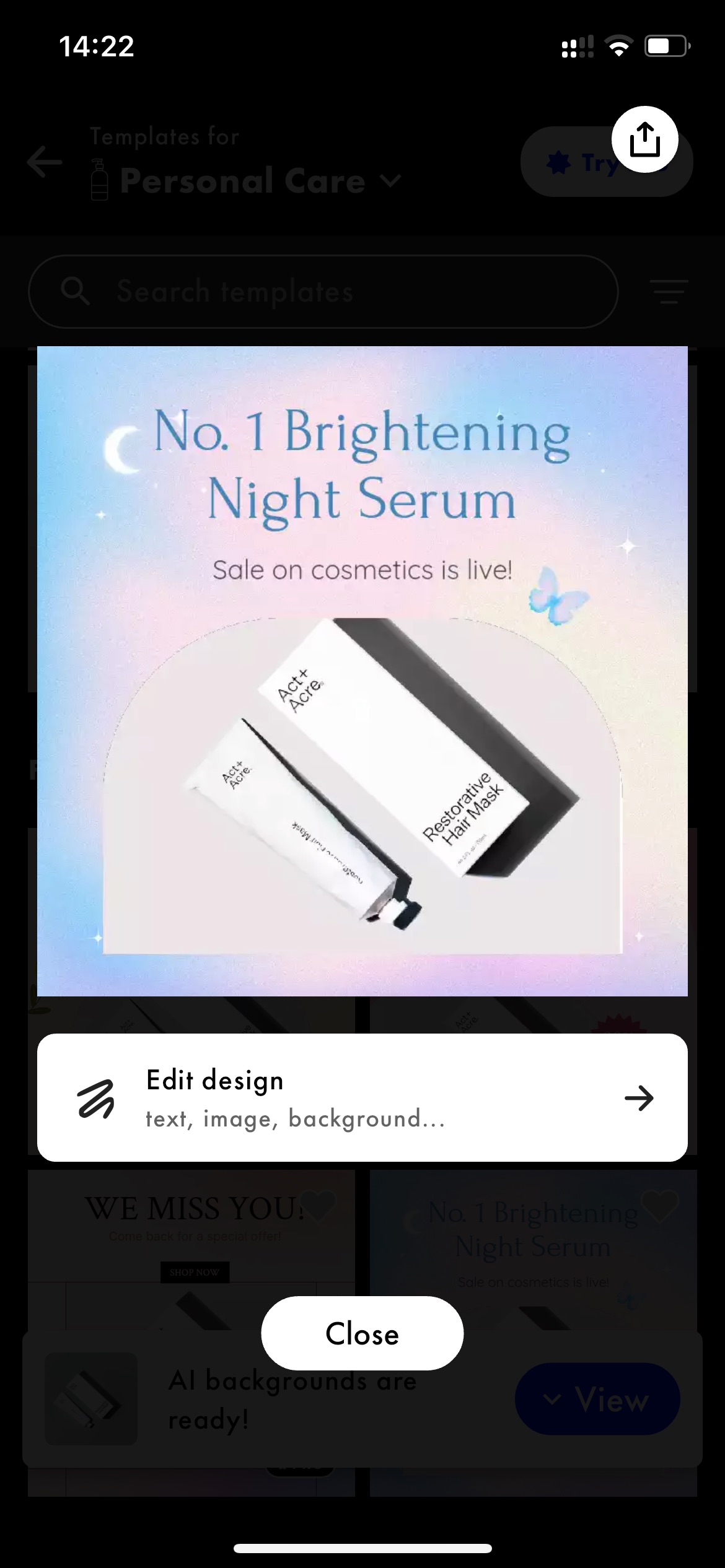 Don't forget about stickers to emphasize individuality. Create your own style based on ready-made templates for free.


PicWish: AI Photo Editor
Try the new mobile editor for your photos. PicWish embodies modern technology and the capabilities of professional photo studios. All photo editing actions are automatic. You only need to upload an image and select tools for work.
All options are conveniently located and do not require special skills. Now you can independently fill your online store with beautiful and realistic images of goods. Or create a new portfolio to work as a photographer.
PicWish is great for use at home. Post your new image on social networks, and give original gifts to friends and family.
You will have step-by-step work on the photo, which does not take much time. Remove and blur the background. Organize a full-fledged photo shoot for your friends or take photos of products for an online store. All photos are of high quality and original design.
Use automatic settings or make the desired action manually. Erase the background and add the desired color. Change the size and quality of the image. Just set the necessary parameters in the settings and get a ready photo for documents or for publication on Instagram.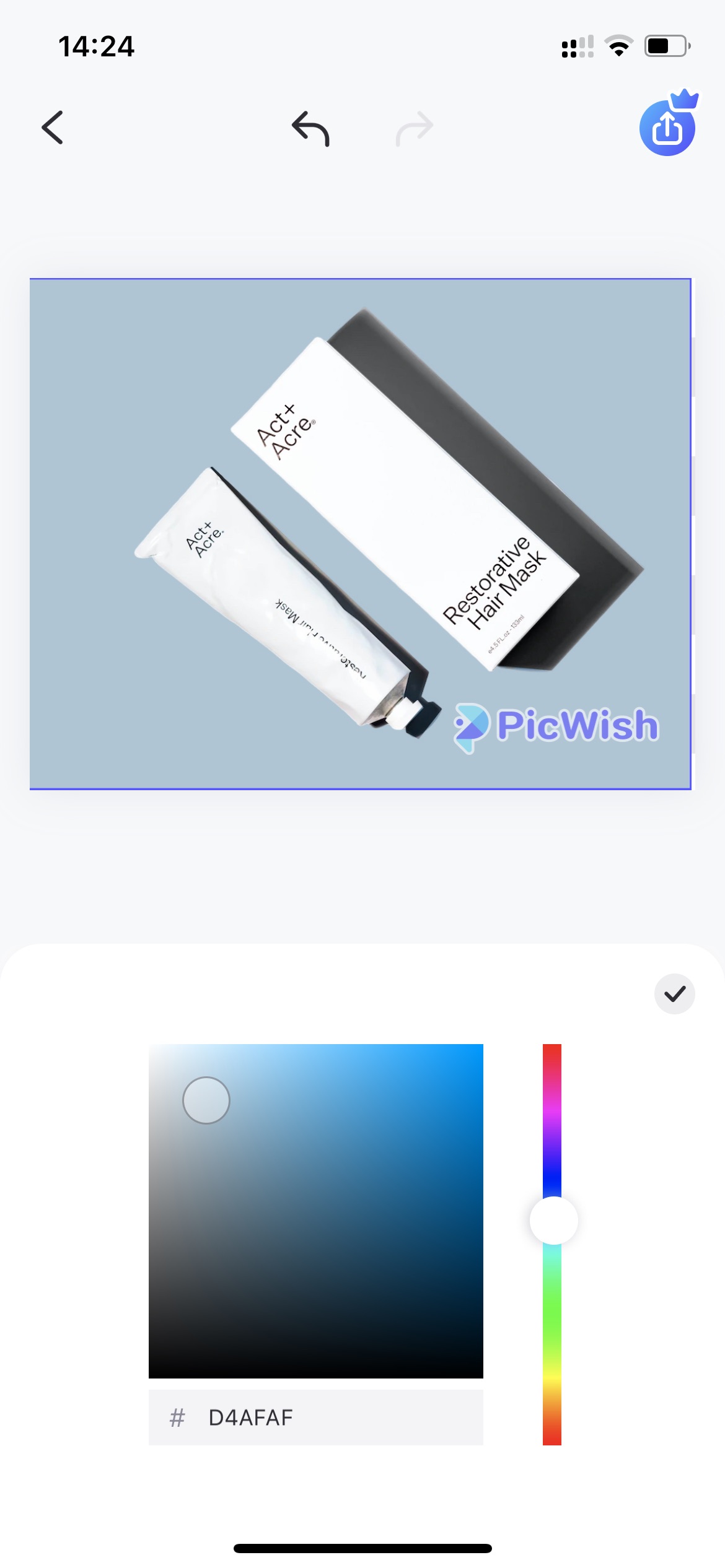 The photo editor is available for free, but some features are included in the premium package. You will be able to remove the watermark and export the photo without losing quality. Besides, you will have access to a new collection of templates.


You may also like: 9 Free AI Art Generator Apps from Text
Bazaart Photo Editor & Design
To create exclusive photos you need a Bazaart photo editor. It is an awesome way to make any photo unique. It can be used for personal and business purposes.
The app allows you to quickly and qualitatively process a large number of files. Here you can create photos for your account in social networks and blogs, as well as promotional flyers with posters and postcards.
The tools offered will ensure comfortable and productive work. Remove the background from the image and immediately insert a new one. It can be a black, white, or multicolored layout.
After removing unnecessary items, there will be no trace of them. You can even replace the item in the photo with another one without lengthy operations. Work with color, lighting, and contrast. Choose cute stickers or create brand-new ones.
Congratulate your friend on an anniversary or design wedding invitations in an unusual style. Bring your own ideas to life or use ready-made layouts for your photos. This app is always at your fingertips and does not require payment.
Mix styles and tools to get your own style. Add text to any photo. It can be a link or hashtag, a product description, or a funny caption. One app is enough to cover all your photo editor needs.


Picsart AI Photo Editor, Video
If you are looking for handy tools for your creativity, welcome to the Picsart photo lab. It is an editor that has earned the trust of more than a billion users from all over the world. What sets it apart from other programs is its smart interface, huge collection of templates, and multifunctionality.
Use it at home, at work, or while traveling. In just a few seconds you can update your portfolio, collect thousands of likes on Instagram, and prepare a collage for study or work. Work with any image format. Add special effects, stickers, and animations.
The photo editor allows you to choose the size of your photo, and create interesting stories and screensavers. Choose any background and remove the old one with the eraser. Complete the image with an inscription or stickers.
Fix your makeup, change the color of your clothes, and adjust the lighting. In 1 minute you will design a collage for any purpose: to make your friends laugh, to get material for studying, or to make an unusual photo shoot.
The video editor in Picsart makes editing simple and accessible for everyone. Specify the duration of the clip you need. This will help you create content that will pass the test in TikTok and Instagram. Use masks and music for a finishing effect.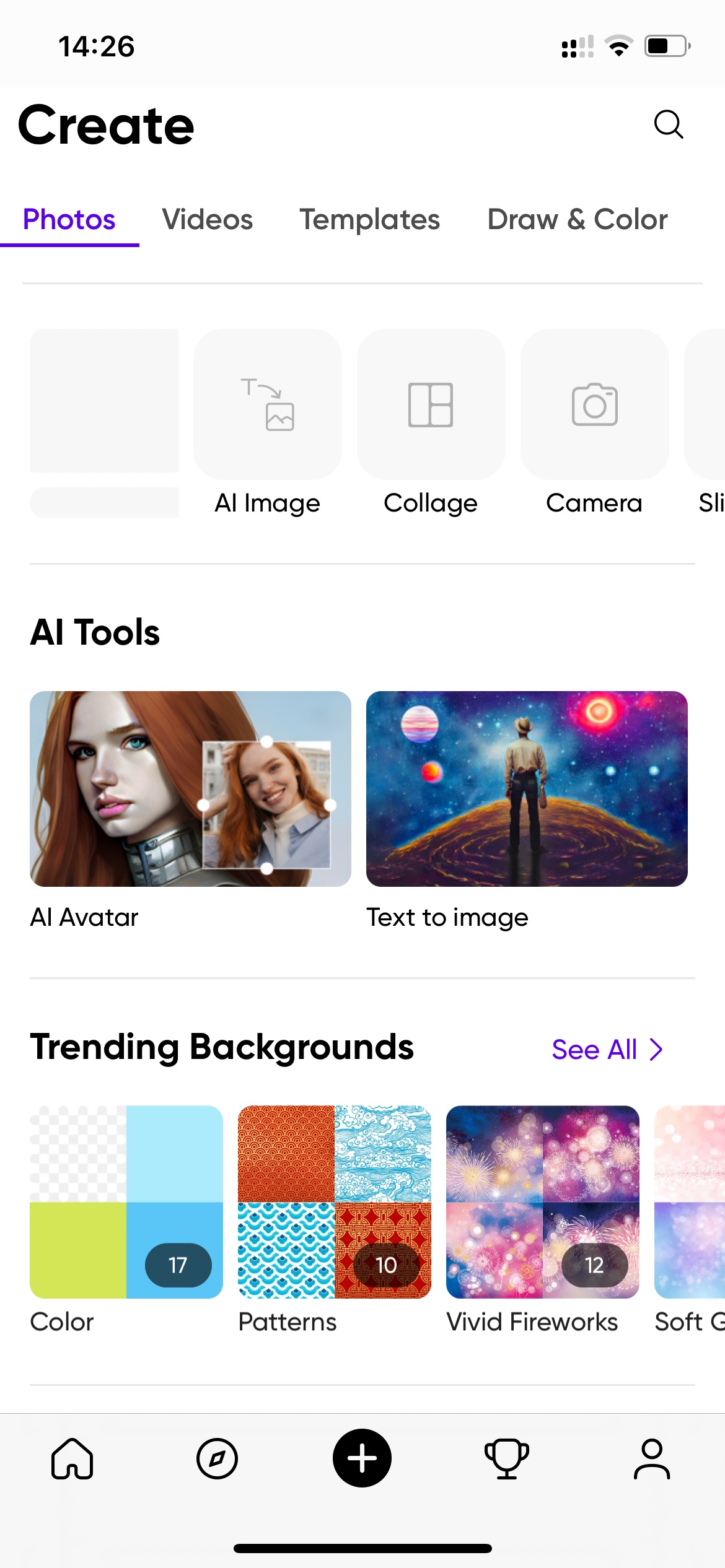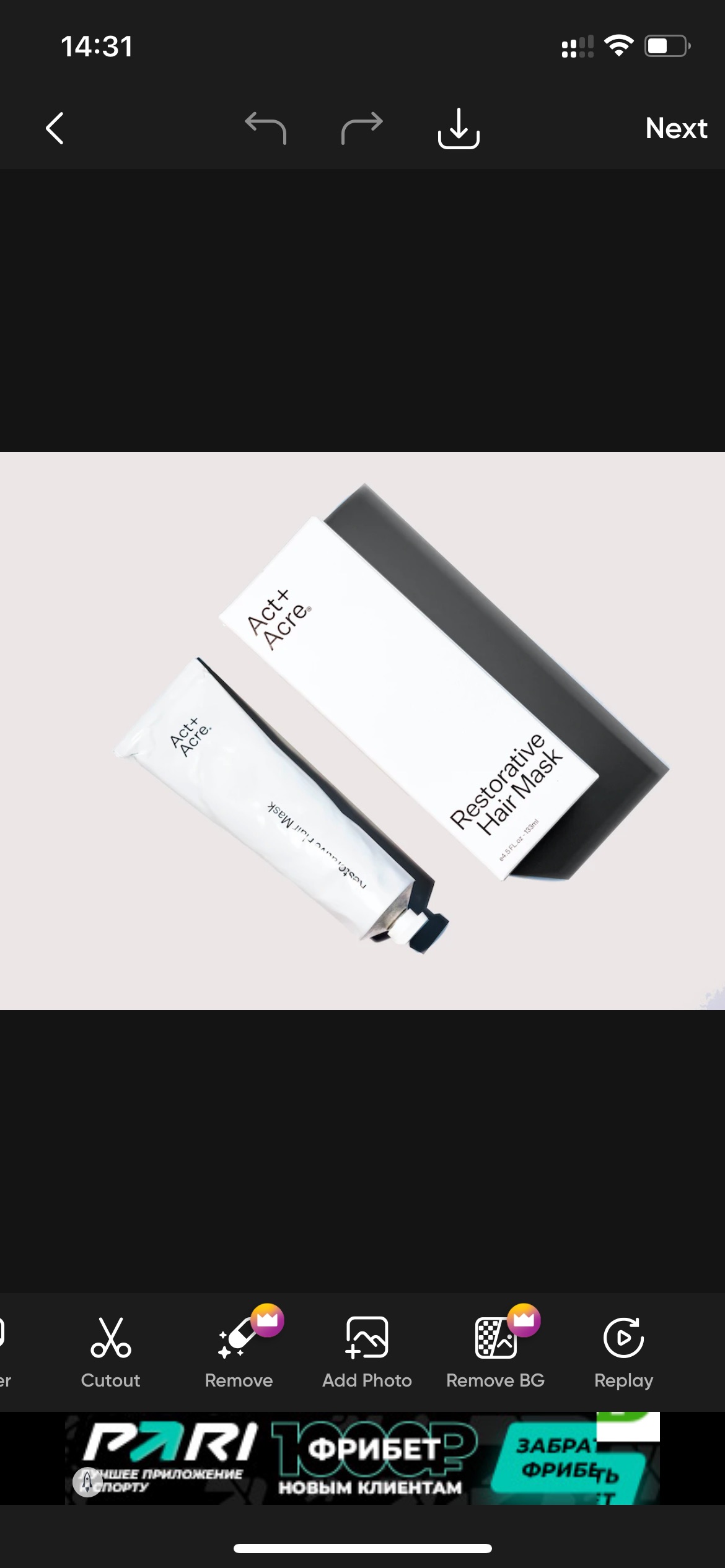 Give your video a caption: Choose from 200 different fonts. Use the painting tools to personally create a masterpiece. Brushes, paints, and other tools are always at your fingertips. Get even closer to real art with Picsart.


You may also like: 11 Best Beauty Product Apps
Photoleap: Photo Editor/AI Art
PhotoLeap offers you a unique image manipulation experience. Draw, create, edit, and enjoy the creative process on your own terms. No fees for renting props. No need to take training courses to work professionally with this editor.
Upload a photo or picture, open the control panel, and do photo art right on your phone. Here you will learn the basics of graphic design and can make ordinary photos more attractive. Now your products in the online store and marketplace will be popular. Your Twitter and Instagram accounts will be filled with new followers.
Choose any special effects and options. Here it is easy to remove the background and put a new one. You will be able to remove unnecessary items and add the desired ones to any place on the photo.
You can easily re-create the Christmas atmosphere in June and amuse your friends with funny photos with famous people in your arms. Add more life to your photos with animation or 3D mode effects. Leave the effect if you like the result.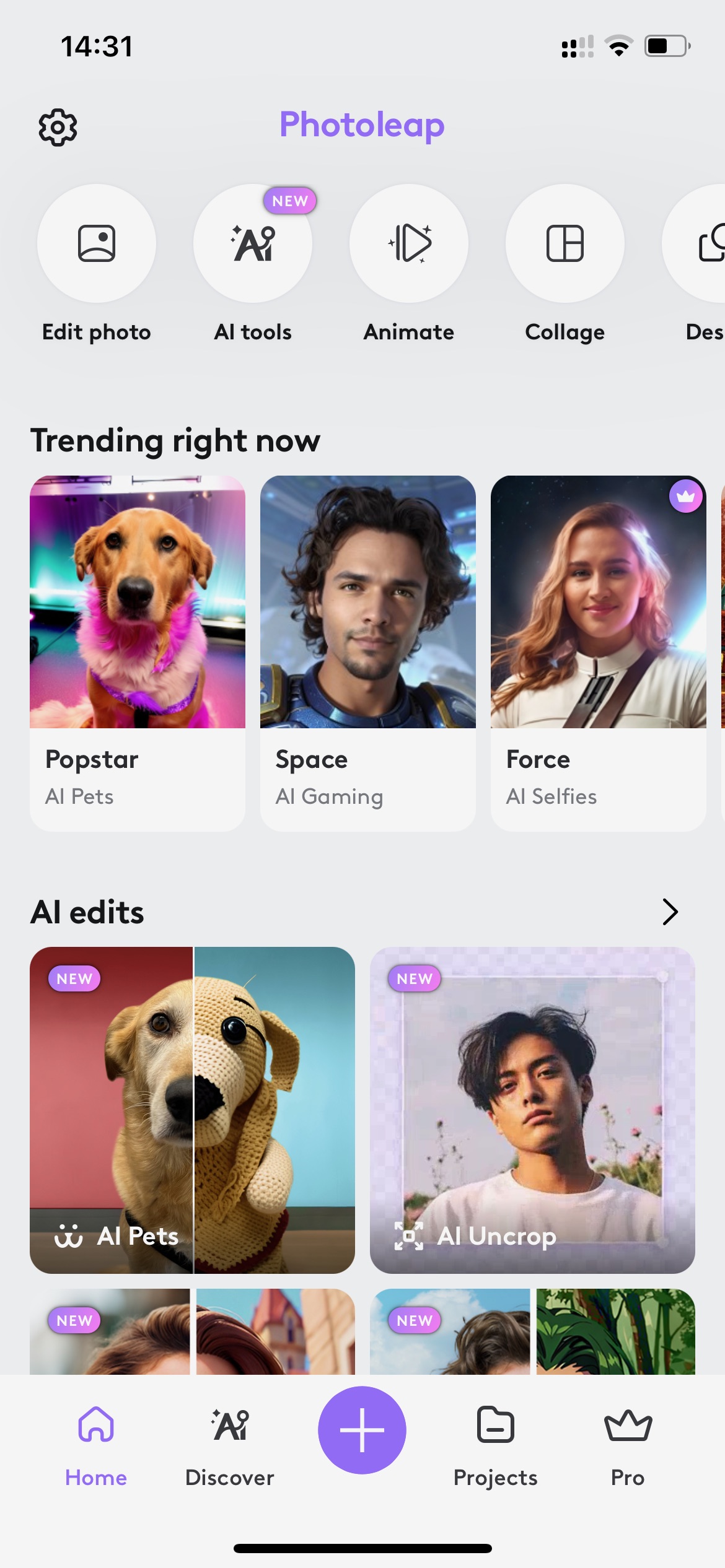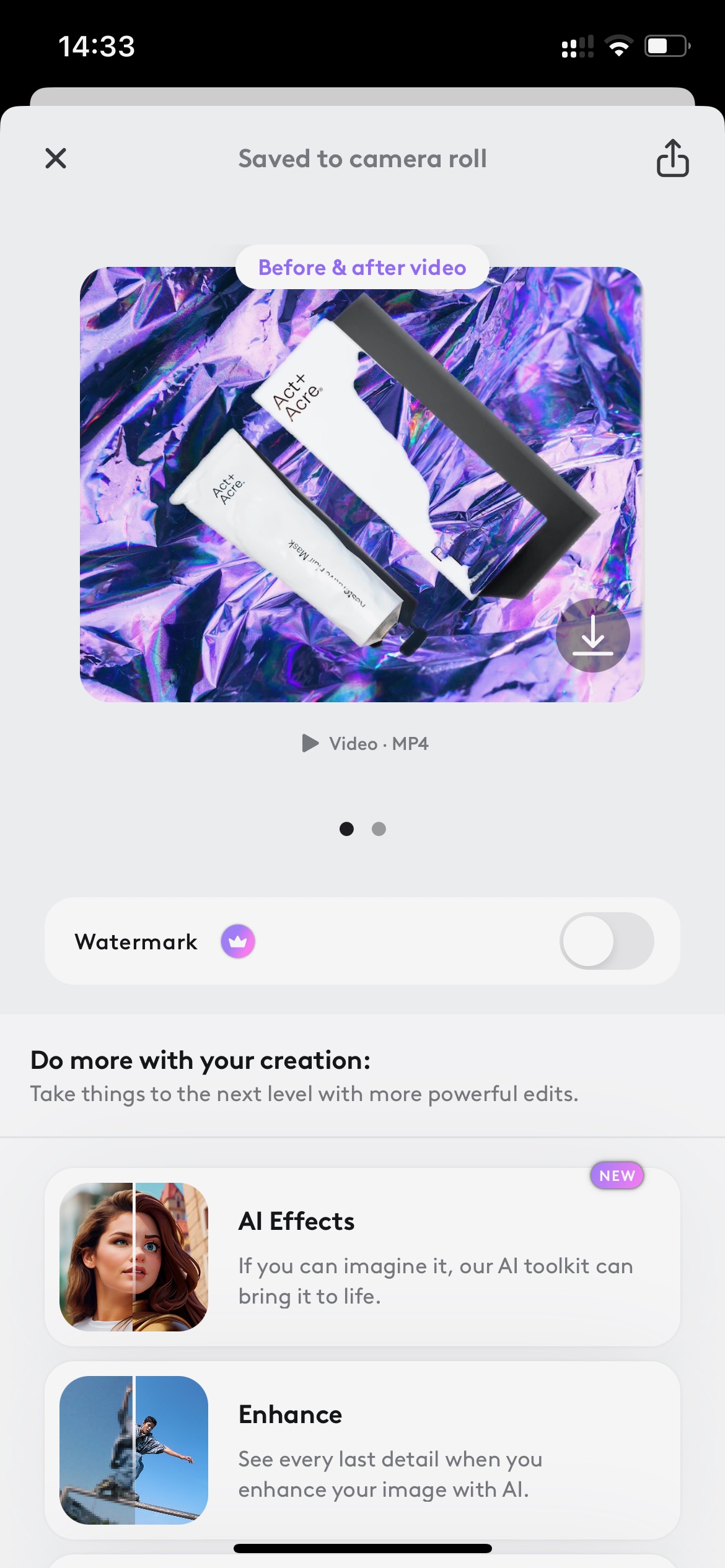 Digitize old photos of your parents and give them a nice surprise. If you don't have any ideas for editing images, you can always ask the built-in generator for help. To update your avatar, just download the selfies and choose a style for the design.