Bariatric surgery is a journey. You have to carefully prepare for it and follow the strict rules after, which may be quite challenging.
Luckily for you, there are plenty of bariatric apps in 2023 for Android & iOS that will help you along the way. Regardless of if you're preparing for surgery or went through it—these apps will help to maintain the best results.
These apps will help you stick to a healthy diet, normalize your water balance, activities, and more. Plus, lots of these app runs as a supportive community of people you may ask for advice or seek motivation from.
We've gathered together the 7 best apps in that category you may try. Have a look!
Baritastic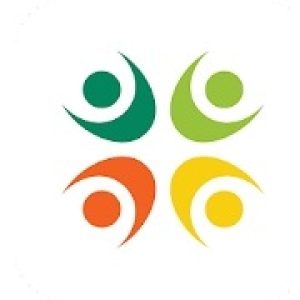 Let's start with the top pick of bariatric procedure apps.
As you may know, bariatric have explicit requirements before and after the surgery, and this app will help you to manage them all. Of course, you may get apps for all the purposes individually, but why would you do that if it's possible to stick to one, right? This app will cover all your needs—from various trackers to support groups, but let's get through all of them individually.
First of all, the app covers nutrition and water trackers that let you keep an eye on what you eat in a day and how much liquid you consume. Herewith, you get to easily set reminders for taking vitamins, drinking water, protein, eating meals, and more. There are also special bariatric timers for water and food if needed.
You'll also get to view bariatric recipes and add them to your cookbook. The app also comes with a private support group that will help you along the way. Besides, you'll get to fill in a personalized journal to see how you progress in photos and notes. You'll eleven get to connect to your bariatric program for personalized content.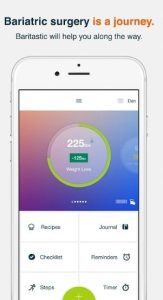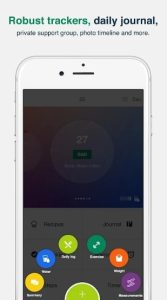 You may also like: 11 Best Drink Water Reminder Apps for Android & iOS
BariatricPal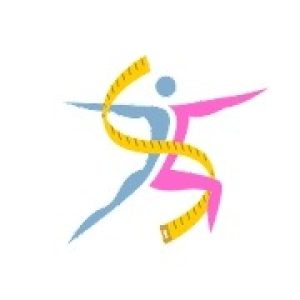 Next, we have an app to help you get through the bariatric procedure.
The main goal of this app is to assist you on your bariatric surgery journey to gain the best possible results and keep them that way. The functionality of this app is quite wide—it covers a bariatric community, personalized trackers, a diet manager, and loads of info that will help you take charge of your health.
As for the community, it will be equally helpful for people who've been through a weight loss procedure and the ones who are preparing for it (or considering in the future). The community lets you get real reviews of patients and discuss them with other users. Plus, there's an informative section that will answer all your questions about the surgery and its side effects.
There's even a major surgeon directory with real ratings and reviews if needed. Along with that, the app covers a water and food tracker that helps you stick to the diet. You may also set reminders to get liquid and take all the essential vitamins. Plus, you may write a journal to track your entire development in photos and parameters.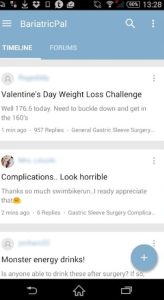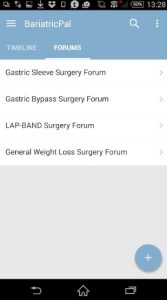 Fooducate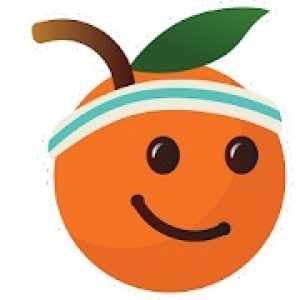 Moving on to the apps dedicated to specific purposes. This one will help you stick to a healthy diet and lose weight with it.
A healthy diet is one of the essential rules for people who're preparing for bariatric procedure, and the ones who've already experienced it. This app will help you to eat tasty while keeping it healthy, so you won't have a desire to cheat meals and eat fast food or smth. Plus, the app comes with a tracking tool to manage your calories, training, and all that.
The app comes with a food analyzer that lets you check how healthy some products are. All you need to do is to take a photo of the product and the app will analyze it based on the quality of the ingredients. It comes with a wide database that covers over 250K products already and more are on the way. There's also a meal and water tracker to manage what you consume in a day.
The app also covers plenty of diet tips and tricks on how to not cheat. Besides, there are personalized training tips from pro trainers if needed. In case you're one of those people who struggle with the lack of motivation—don't worry, this app gives you access to an extra supportive community.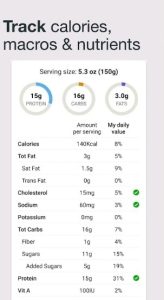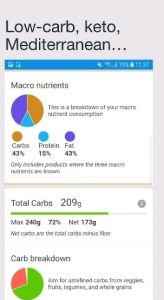 Bariatric IQ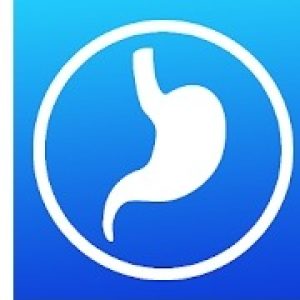 This app is made specifically for people who are getting ready for a weight loss procedure or have been through it.
The central goal of this app is to help you learn all the rules that come with the bariatric procedure and incorporate them into your life. And such surgeries come with plenty of rules—from diets to activities and vitamins that need to be taken. Of course, you may totally ignore these rules, but then the surgery will be totally pointless and even dangerous for your health.
As for the functionality, the app comes with a food checker that lets you estimate if the product is suitable for eating after the surgery. As you know, there are loads of marketing tricks used these days, so it's not enough to just read what's written on the packaging. Herewith, the app will take your stage after surgery into account, cause it may affect the products you can and can not eat.
The app will analyze the entire ingredients list and tell you if it's actually healthy or not. Plus, this app will help you to indicate the products that are missing from your day-to-day menu. There are also surgery-safe meal recipes in case you're running out of options.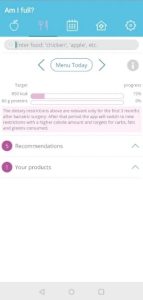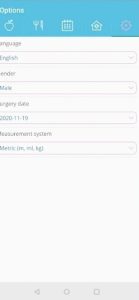 Check also: 7 Best Food Safety Apps for Android & iOS
Waterlogged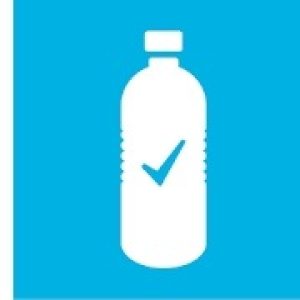 As you may guess by the name, this app will take charge of the volume of liquid you take through the day.
Keeping your water balance normalized is one of the rules the patients of weight loss procedures must follow. And it is especially influential during your healing month, cause it's way harder to bear enough fluid then. Of course, there are plenty of water balance apps on the market, but this one is quite unique by the concept.
The thing is, this app transforms H2O drinking into a competition against yourself. It may seem totally unnecessary, but you'll be surprised o such a concept will affect your results. All you need to do here is to estimate the amount of liquid to take daily and make marks each time you drink. As you do that, you'll get to see your virtual water bottle fill-up till you reach the goal.
Herewith, this app comes with an anti-cheater system, so you'll have to take photos of your cups to record water. In case you're the one who tends to forget stuff, you can set reminders to tell you to drink every once in a while. The app also integrates with other health apps if needed.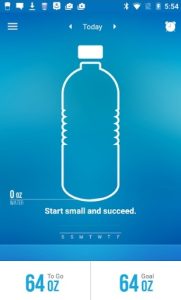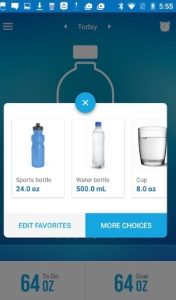 Lose It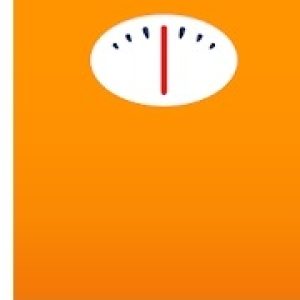 This is a calories counter app that will help you not to gain weight after the surgery.
If you think that a bariatric operation will solve all your issues once and for all, you're wrong. All of these calories will get back to you if you won't stick to a proper diet. More to that, the post-surgery period consists of multiple stages and all of them come with specific diet limitations. This app is the daily food diary that will help you avoid eating unhealthy products.
One of the best things about this app is it works as a community. Thus, you won't only get to communicate with mind-like people, but also participate in challenges and competitions. Believe it or not, it's way easier to stick to a product's plan when it's a part of a competition.
Beyond that, the app covers a tool to identify nutritional data of the food, all you'll need to do for it is to take a snap of it. Once it's done, the app will show you the carb count of the food, and some other parameters. You may also use a barcode scanner to search for a product's card with detailed nutritional info.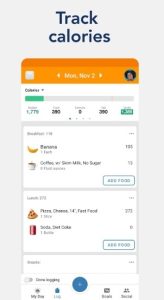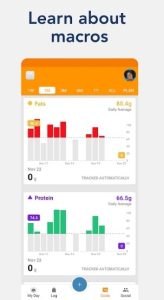 You may also check: 5 Best Massage Finder Apps for Android & iOS
MyFitnessPal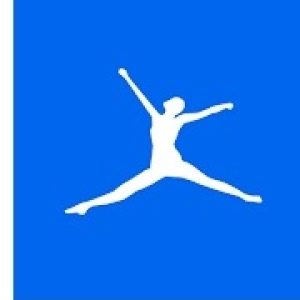 And lastly, we have a health app that lets you track meals on the go.
Sooth to say, this app comes with the biggest food products base along with all the similar apps—it covers over 15 million products. You may use a built-in searching engine to look for specific products and log them into your food diary. All products come with a detailed nutritional card, so you'll get a clear pic of your diet.
You'll also get to keep a fitness diary by logging all your activities. The app is compatible with plenty of fitness trackers, so you won't need to log the info manually if you own one. Besides, you'll get to set various goals for weight loss, gain, maintenance, and all that. The scores are customizable, so you'll get to match them with your preferences.
The app also covers a macro tracker that shows you a breakdown of carbs, fat, and protein in a product. In case you need extra motivation or in to stick to a healthy diet, the app covers over 300 recipes and over 150 training tutorials. You may also get guided meal plans made by pro dietitians if needed.