Learning God's Word can be quite a challenge, but don't worry: we're here to save the day!
We've picked up the 8 best Bible memory apps 2023 (Android & iOS) to help you memorize verses easier. These apps feature multiple techniques and methods to help you learn Bible verses and passages. Thus, whether you prefer to learn by ear, visual, with flashcards, or mini-games, these apps have you covered. Take a look!
MemLok Bible Memory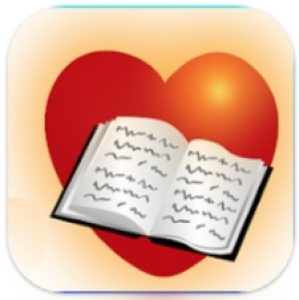 Let's start with a pretty unique Bible learning app.
We all know the classic way of learning the Bible: you read the verses and try to memorize them. But you can repeat those steps over and over but don't get any result whatsoever. If so, the learning mechanic of this app may be your perfect one. This app is based on memorizing method that concentrates on visual mnemonics. In other words, it uses images to portray the meaning and terminology of the verse.
More to that, the app uses various mnemonic devices such as words that sound similar, puns, and all that. The learning happens via flashcards, and you can add custom ones if needed. The app covers over 700 preloaded verses from 48 topics. It may sound odd, but this system h been around for 30 years and has proven its effectiveness.
The app supports various Bible translations (there are 5 options for now) and languages, which is pleasant. You'll get to compare verses from different translations side-by-side to spot possible differences and pick the one you like most. Plus, the app also covers some word puzzles and mini-games that help you memorize God's Word better.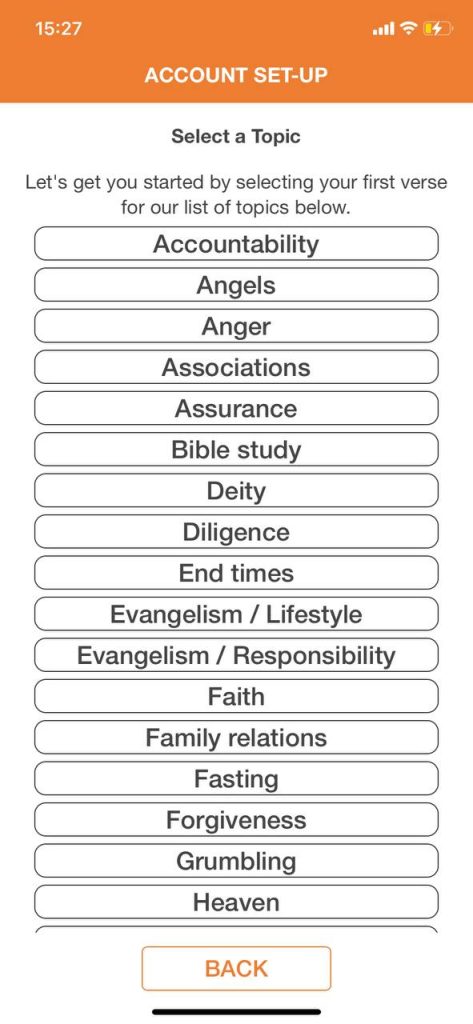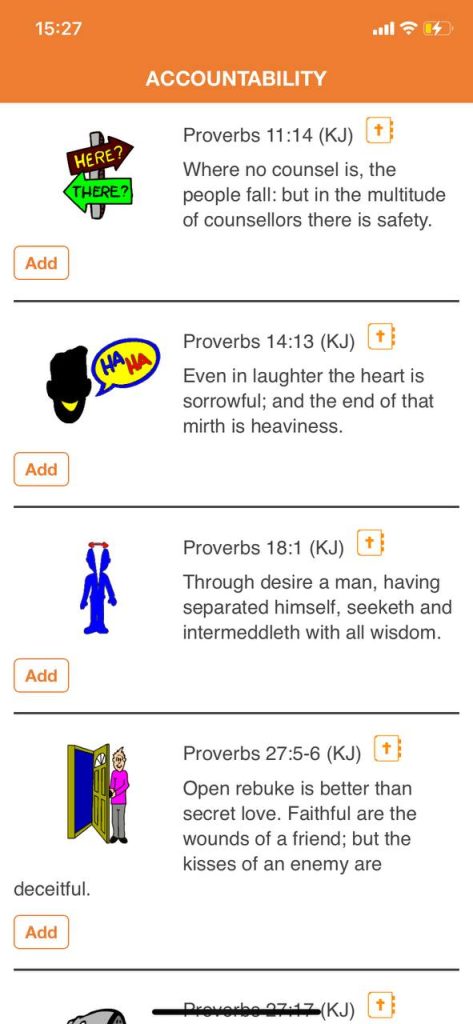 You may also like: 7 Best Offline Audio Bible Apps
#Bible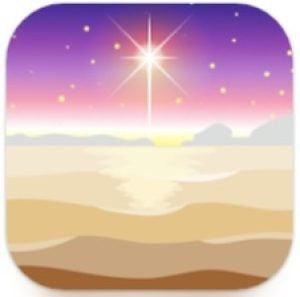 Next, there's a stylish app that lets you discover God and learn the Bible the easy way.
Sooth to say, if you pay attention to app design, you'll fully enjoy this one. It comes with a sleek minimalistic interface that is easy to use, which is pleasant. The main goal of this app is to let you get closer to God via Bible stories, verses, and music. Thus, if you have difficulties learning the Bible standard way, this app is a great alternative.
You'll get to set the app up to get personalized verses and Bile quotes that match your current state of mind and lie situation. Each day you'll receive a new verse to read and learn, and you can also share them with your loved ones. Plus, you can mark the verses you've already learned to avoid repeats. Don't forget to add some verses at your faves for easy access.
You can also pick the time you'd like to receive the verses to make sure you get them when ended most. The app also comes with a beautiful soundtrack (that you can easily disable at any time). Plus, you can pick the type of Bible to learn and there are 4 options to switch.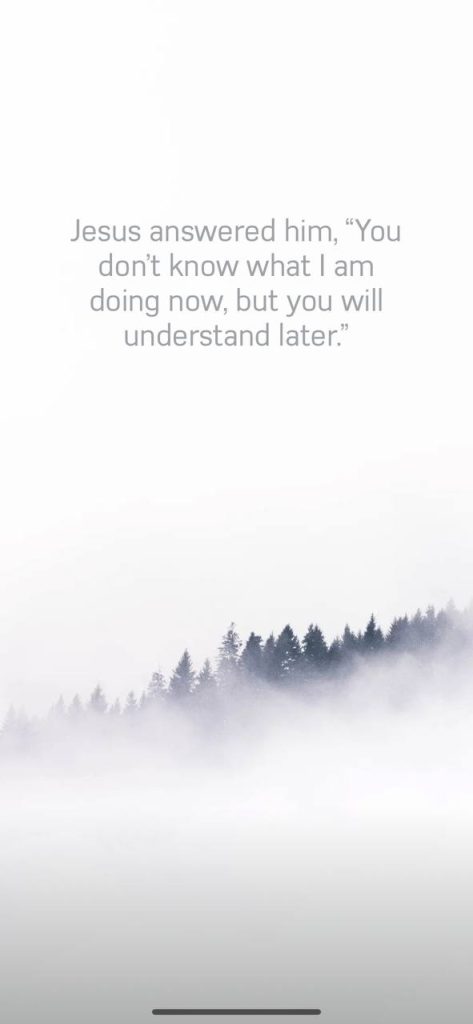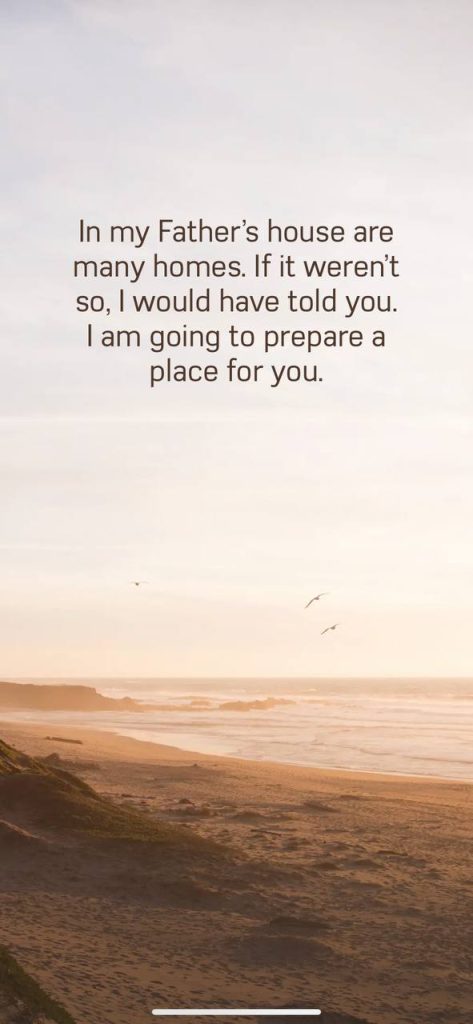 Bible Memory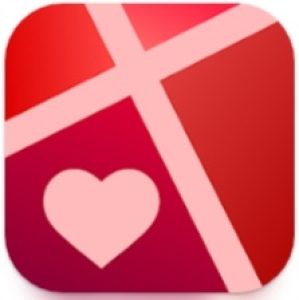 It's a useful app to assist you in Bible verse memorization.
It's a simple yet highly effective tool you can use to remember Bible verses at any time. You can use it to memorize specific passages, poems, quotes, and vocab. All you need to do is to pick the scripture you wanna learn and add it to the new tab. Once you'll start learning, the passage will be put into the due tab, and then into the known.
Herewith, there's a voice-over tool that will read the passage out loud if that's how you learn best. Beyond that, the app comes with a bunch of flashcards that you can also use while learning. You may even set daily reminders to not skip a day of your learning journey. Plus, there are lots of word puzzles for vocab learning along with some other mini-games.
For instance, you can go for a line-by-line practice to a randomly generated quiz to test your knowledge. Once you've comprehended the verse, the app will continue to bring it back to you every now and then, so you won't forget it. All your results will be marked in a score chart, s you could keep track of it. You can also add notes and reviews to verses if needed.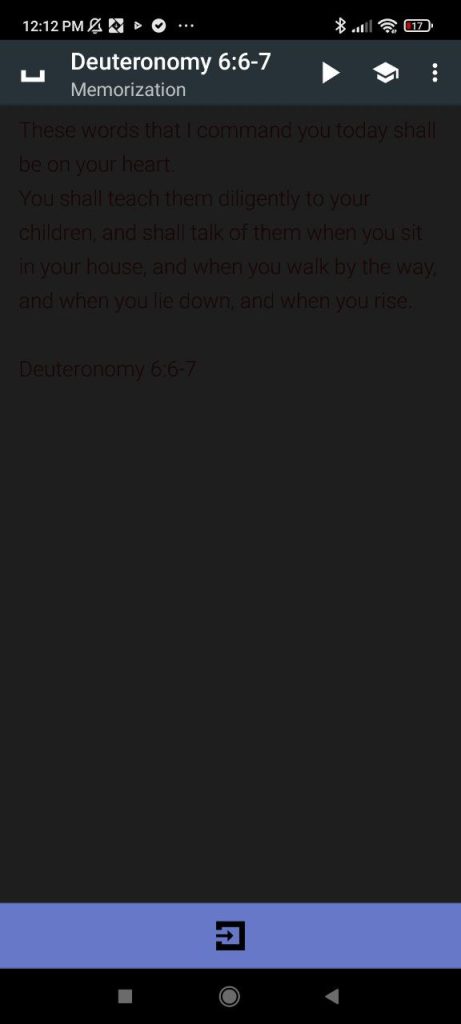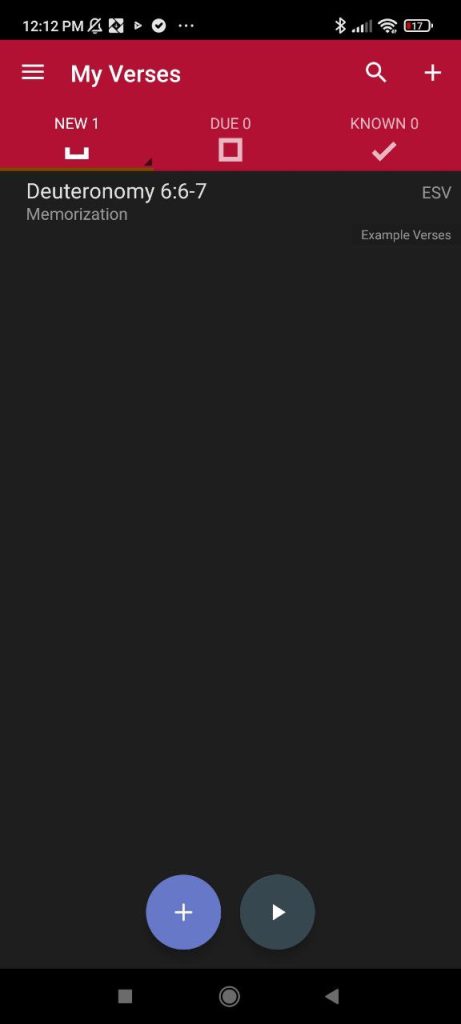 The Bible Memory App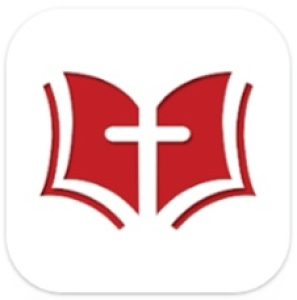 This is a useful Bible learning tool you can use on the go.
If your goal is to make Bible learning an everyday routine – don't get past this app. It's actually one of the most-used tools for Bible memorization, and there are millions of users who have already learned the Bible with it. The app is incredibly simple to use: just add a verse or passage to remember and go straight to the practical part.
The app comes with a "scripture typer" tool that works great for quick memorization. You'll need to type the first letter of the word, and the app will show you the next word if the letter is correct. This tool is available for all the verses, which is nice. All the attempts get recorded, so you can track your progress easily.
Each step gets started, and you get to view all your strong and weak points. Plus, the app runs on spaced repetition algorithm to make sure you won't forget what you've already learned. You get 50 verses for free, but all the other ones require a pro version. The app is compatible with various devices, so no worries here.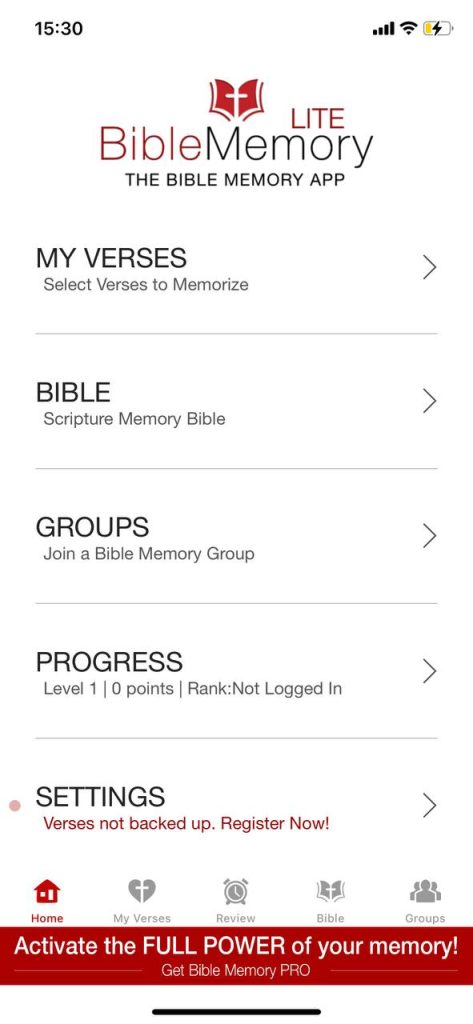 Check also: 11 Best Bible Apps For Kids
Verse In My Heart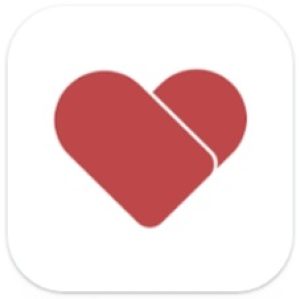 Here is an app to memorize Bible verses in an engaging way.
If you've ever attempted to learn smth, you may know it's much easier to do it in a game form. But don't worry: the main goal of all these learning techniques is to help you memorize the Bible, so it's not just some Bible-based game. The game covers various memory games that help you to learn verses and paragraphs easier.
There are several games that you can switch according to your studying style. First of all, there's a game where you need to write the first letter of the word to reveal the next word. Then, there's a game where you need to arrange the verses and the one to fill in the gaps. And if that's not enough, there's a game where you need to pick the right reference for the verse.
The UI is as simple as it can be, so no worries here. You'll get to set reminders to not skip days and turn learning into a routine. You can add new verses online, but you don't have to be web-connected to learn them. The app is available in multiple languages, which is pleasant. It also syncs between the devices, so you won't lose progress.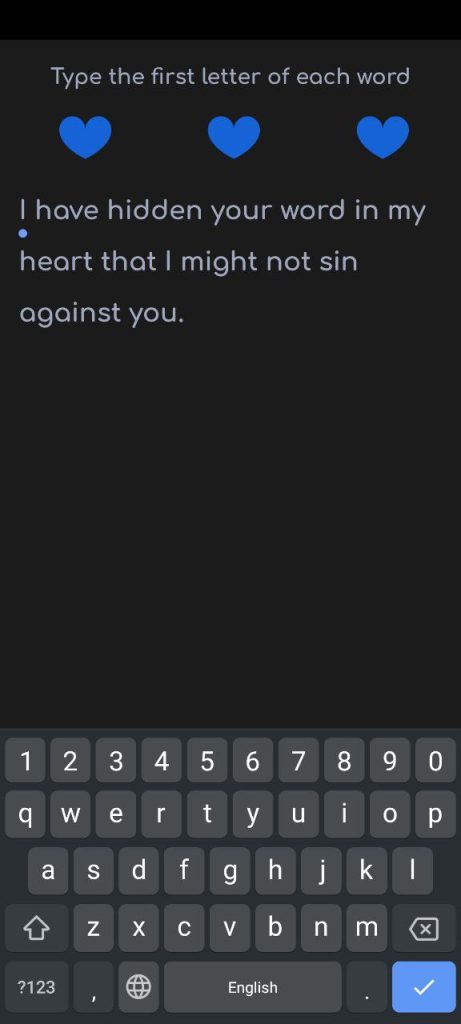 Fighter Verses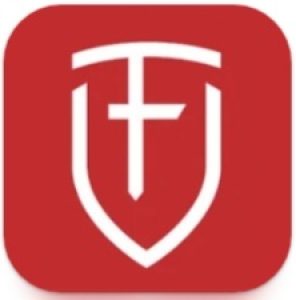 This is a memory system that helps you learn God's Word.
It offers you some kind of planning system to structure your learning and help you gain the best results. You'll get to personalize your plan to be able to learn at your pace in no hurry. The app suit both children and adults, which is pleasant. There are over 1K verses for you to learn, so you're all the way covered.
Using this app is simple: just add the verses you wanna remember and organize them by topics, tags, and whatever else works for you. You can also add time frames for learning along with reminders to not skip days. Along with verses, the app also covers devotions and songs (these are usually related to verses and help to memorize them). Thus, you'll get to avoid mindless memorization by getting deep into the verses.
The app comes with 11 Bible translations available in multiple languages. Plus, there's a voice-over tool for those who memorize by ear better. You can browse all the verses offline, so you can learn wherever you are. The app is compatible with various devices, so no worries here.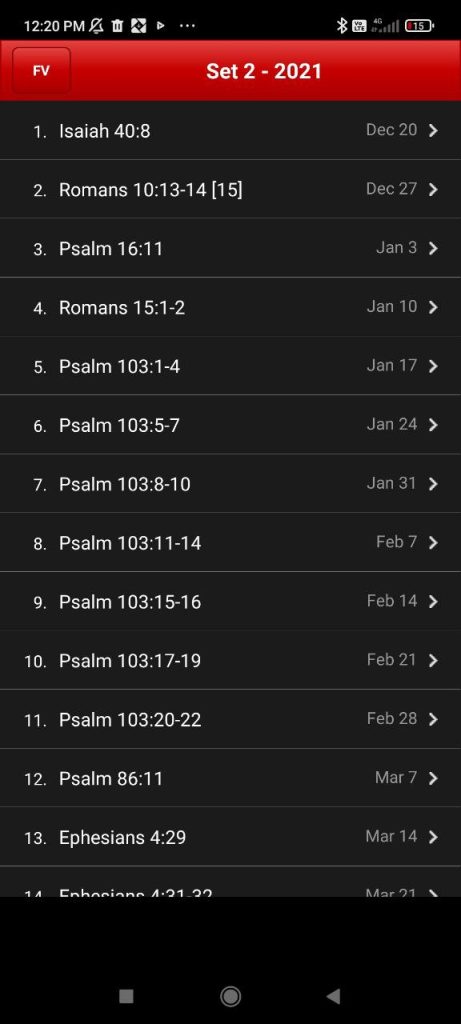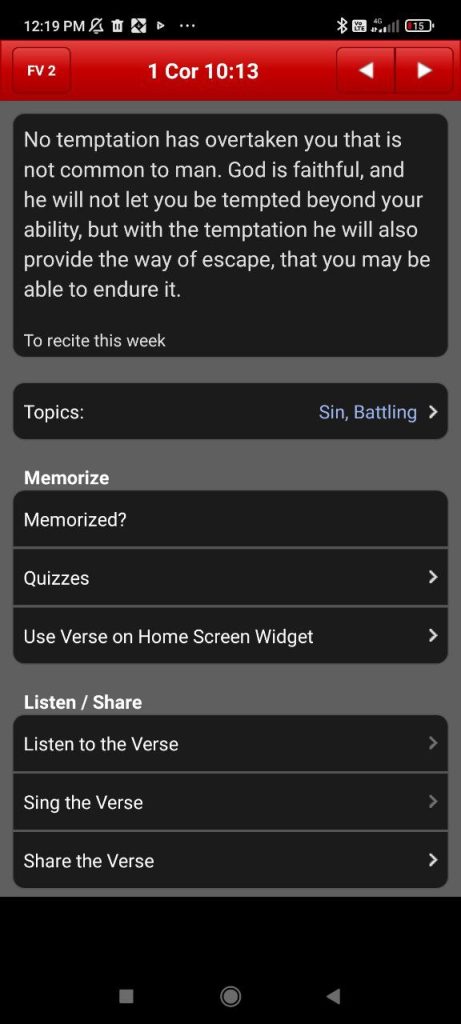 Scripture Memory Fellowship
It's a Bible memory app that will help you learn Scripture effectively.
The app comes with digital memory books for you to use on your learning journey. These books include multiple topics from peace to prayer and all that. Each one comes with a compilation of thematic verses and commentaries, along with questions. Herewith, you get to switch between 5 Scripture transactions and pick the one you like most.
Beyond that, there's a mode that lets you hide and reveal certain verse lines to check your knowledge. And if you're into mini-games, make sure to try to fill in the gaps. You'll also get to record and replay learned verses. All the results get saved, so you can view the progress at any time.
The app also covers weekly memorization courses and materials that will help you understand God's Word. You can also save verses you relate to at your faves for easy access. Plus, you'll get points for memorizing new verses and topics, and you can exchange them for reward items.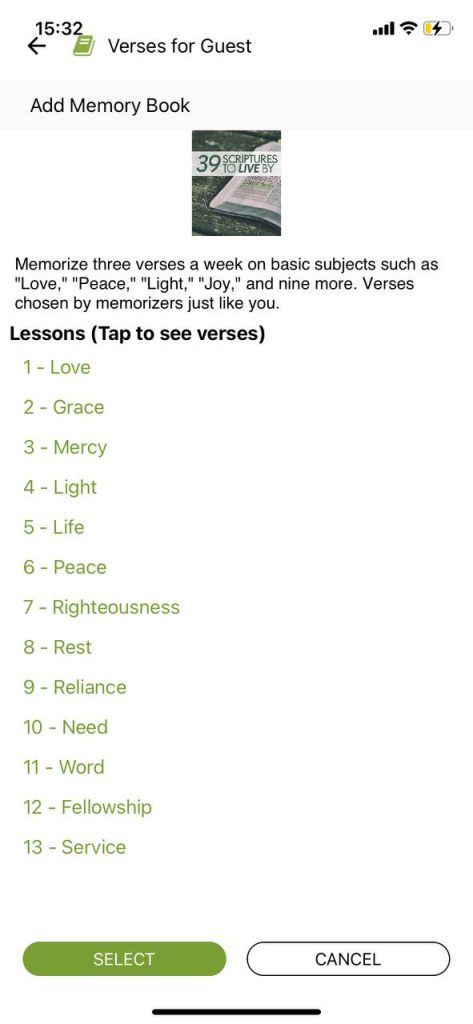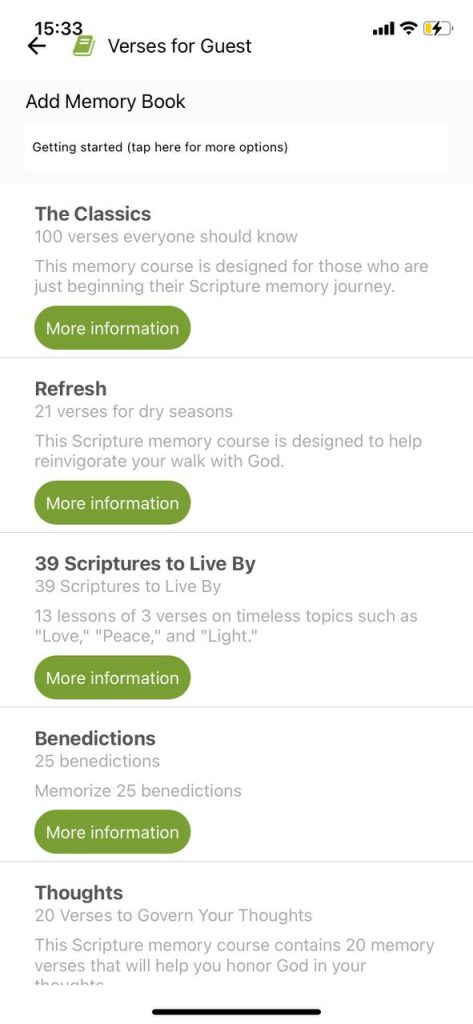 You may also check: 10 Church Apps
VerseLocker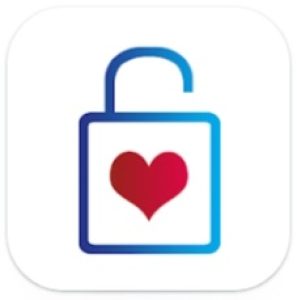 And lastly, there's an app that makes memorizing Scripture as easy as it can be.
This app is fully free, so you can learn God's Word with no limits. It works with all Bile translations, so make sure to pick the one you like best. Plus, it comes with a voice-over tool that lets you listen to verses on the go (which helps to memorize them quite a lot). There are also several mini-games for you to play and learn.
For instance, there's a game where you need to fill in the words missing from the verse. Then, you can try to arrange randomly placed words into a verse and even type verses from memory. There's also a tool that lets you hide certain lines to check if you've learned them. You can also organize the verses by your will with tags if needed.
The app keeps track of all your results, so you can easily view your progress at any time. You can also see global leaderboard ranking and collect badges for your success. You need to be online to download new verses, but other than that you can use the app without a web connection.