Boom Box is a virtual-reality game where you can challenge yourself to sequences of intractable objects.

You may also like: 11 Best War Defense Games for Android & iOS
The key idea of the game is simple in understanding. All you need to do is to cut the box with the corresponding color of the stick in your hand (blue and red). Nevertheless, it is not as easy as sounds; you will experience some challenges too, namely barriers or the high speed of the gameplay.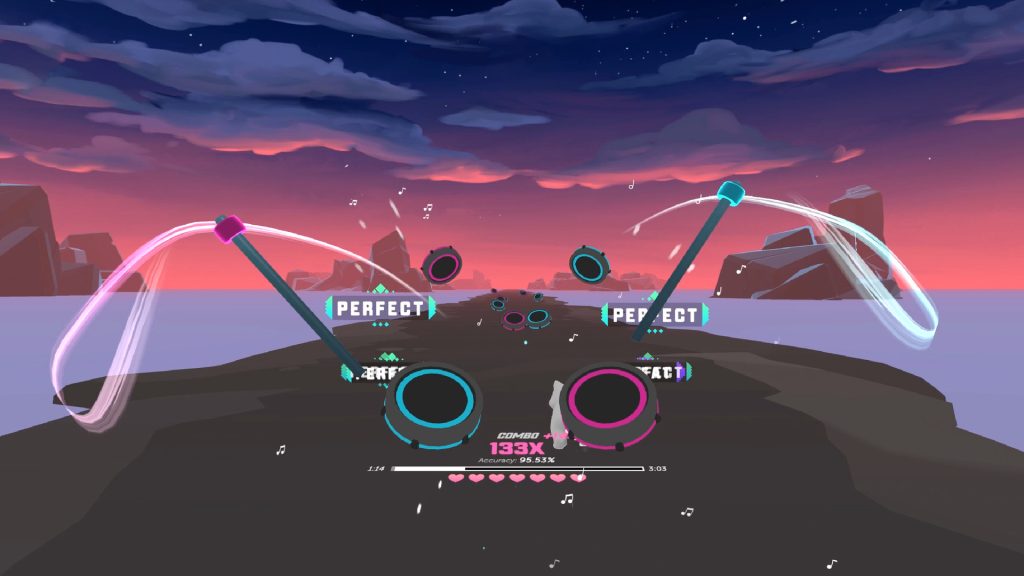 You can customize the style of the Boom Box as your wish: it could be a fitness routine, a dance fest, or a method to improve your drumming skills. To change these styles there are a lot of settings and options in the application.
There is a high variety of Songs (28 with different difficulty levels), Multiplayer (the possibility to compete with your friends), Achievements (Local and Global leaderboards), Skins, Editor (building your maps yourself). You can experience 20 unique designed environments.

You may also like: 11 Great Animeflavor Alternatives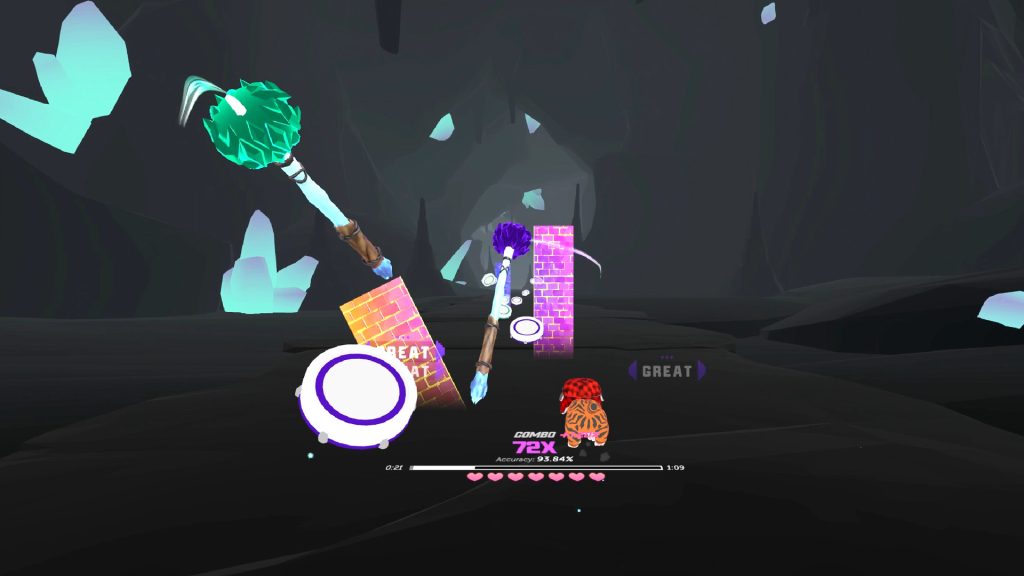 In addition, while playing in front of you will always be your pet: a kitty Pupa. You can take care of her and do not forget to pet this little bundle of happiness.
The enjoyable idea of the developers is the fact that you do not just play within the confines of the game – you can make the game too! It is possible to use your creativity and think outside the box to design new maps through the intuitive Editor.

You may also like: 9 Best Naval Strategy Games for Android & iOS