Sol Et Umbra is a smart app that shows all the astronomical data you need in real-time.
For more weather apps for Android click here.
When you first start Sol Et Umbra, the application will ask you for permission to take photos and videos and access the location. After granting all the necessary permissions, you will see all the geo parameters.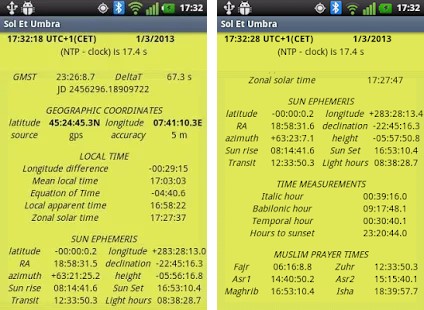 In the upper right corner you can find additional options such as "Sundial" – can simulate a sundial using the "Sundial" menu command. "Lighting" – can calculate and display the lighting conditions of the plane, "Sun Path" –
allows you to display the path of the sun in the sky on different days of the year, "Position" – works in automatic mode, and the latitude and longitude values shown in the first line of the main page received by Android devices via GPS, network or Wi-Fi,
"Time and Date" – works in automatic mode, and the time and date shown in the first line of the main page are read from the device clock.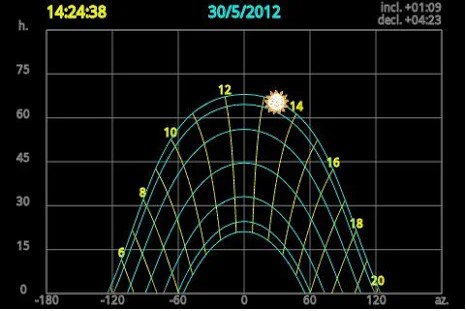 Astrolabe – Shows a planispheric astrolabe designed for the actual location, Preferences and Help.
The main page of the application displays astronomical information.
Don't forget to discover cool weather apps for iPhone as well! You will find them in this article.
In general, Sol Et Umbra is an application that will allow users to keep abreast of the celestial coordinates of the Sun, Moon, planets and other astronomical objects, calculated at regular intervals.