Do you have to constantly work with various pictures? Are you looking for a professional editing tool? In this case, we have found an excellent solution for you. Colorize Images is a must-have app to quickly edit your pictures. It is full of stunning options, so let's get a glimpse at them.
Explore more photo editing apps with our list of polaroid frame editing apps list.
One of the major advantages of the app is the fact that it enables you to colorize black&white pictures. After downloading the app, there is no need to create an account – you can use it straight away.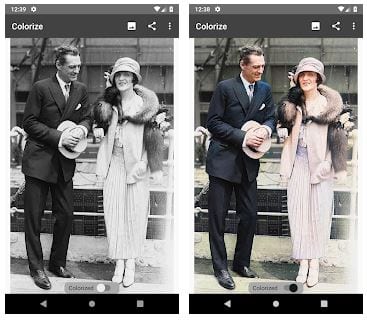 On the menu page, you will find all the necessary editing tools – Saturation, Auto Contrast, and Render Factor. Plus, the app enables you to compare the original picture and the edited one in one click.
Moving on, when you click on the second button at the top of the screen, you can easily share an edited picture or its link with friends or beloved ones via e-mail or other sources. Moreover, the app allows you to choose a picture from the gallery, Google Photos, Facebook, or Twitter.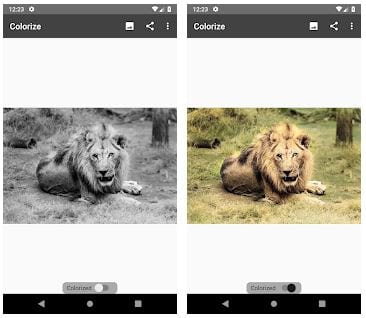 Colorize Images app boasts a minimalistic design that ensures a user-friendly interface. So, you will quickly find out how all the functions work there. Besides, in case of any issues, while using the app, you can contact technical support. The customer specialists are ready to help you anytime with any questions.
If you want to get advanced in photo editing, you should check out this list.
The manufacturer constantly updates the app version to satisfy all users' needs and wishes. Colorize Images app comes with a free version, but you can purchase additional options and remove ads at a quite reasonable price.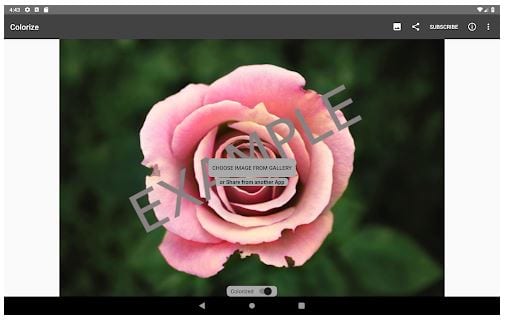 In order to have more fun, you can check out apps to cartoon yourself.
Summarizing all the points mentioned above, Colorize Images app is truly worth downloading. A great number of photo effects, easy navigation, and adjustable settings – the major features of this app. So, if you can not find an appropriate tool to colorize B&W pictures, you should definitely try this variant. We believe you will not regret it!