Photos are memories that will stay with us forever. This piece of content is passed down from generation to generation. While we now take them with our phones, all of the centuries-old photos are still in paper form.
Many of them were taken so long ago when cameras didn't even support color format yet. We suppose you'd be interested to know what shades there were when your grandparents and even older generations were young.
What's more, colorizing the photos will awaken their memories of the time when the picture was taken. This is an incredible and memorable gift cause sometimes it can be difficult to recapture memories accurately. Here we have reviewed the best colorize photo apps for Android & iOS that will help you make it all come true.
To get all old photos from your family album digitized try these best OCR apps for Android & iOS.
Colorize Images
The Colorize Images app is designed to give color to black and white images and photos taken at night.
It is based on machine learning algorithms. It can be used to breathe new life into old photos and add dyes to faded images.
The app uses remote access to an AI-enabled GPU and sends the images to a cloud server. The finished results are then sent to your phone.
Processing each image can take anywhere from a few seconds to several minutes. The time depends, among other things, on the speed of the network connection.
The processed images are saved in your phone's gallery. You can share them via social networks, messengers, and other apps. The images to be processed are in good resolution, with high contrast and normal focus.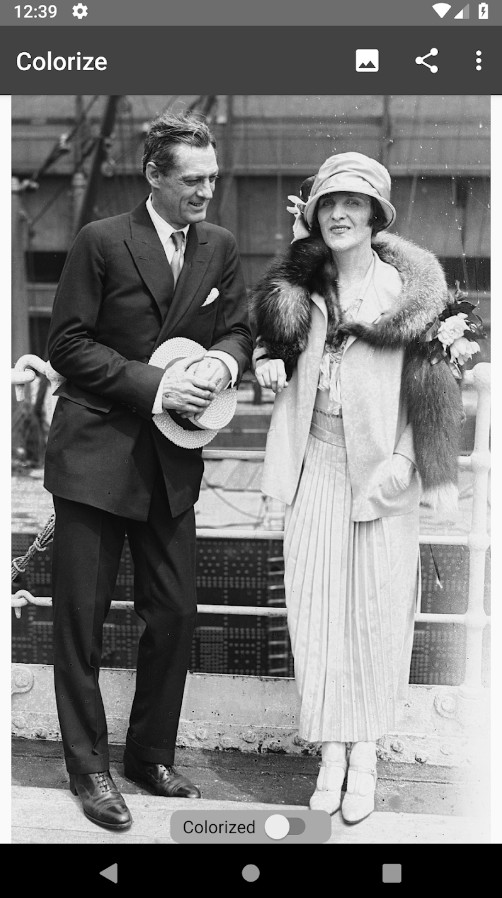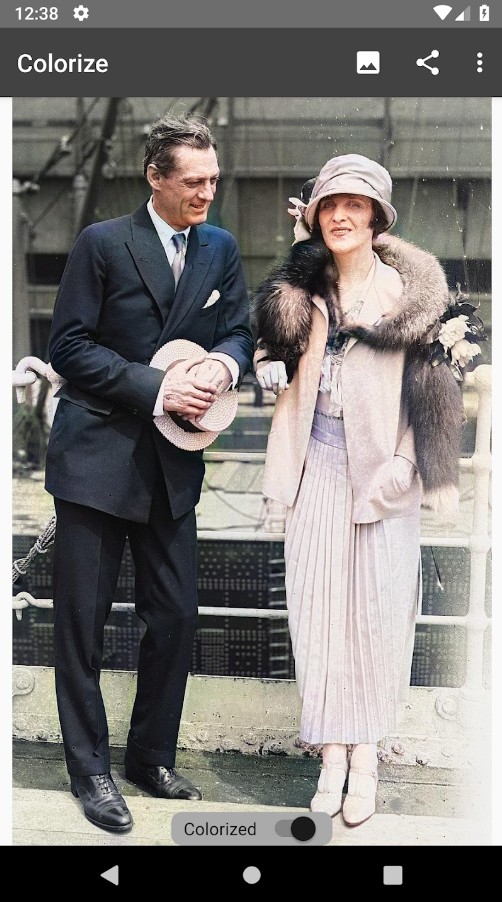 You may also like: 16 Best Apps to Enhance Photo Quality on Android & iOS
Colorize
If you have a large number of black and white photos and you want to turn them into color on your phone, the Colorize app is an excellent choice.
The efficiency of coloring black and white photos is higher if they are without complicated details. You can do this with the automatic mode, which makes the process much easier.
First, you need to upload the image and click the appropriate button to start the process. After that, you will get the final one with high results.
You can save it to your phone's gallery or share it using any available service.
Recent updates have added many useful tools. For example, a backup that allows you to save the result forever.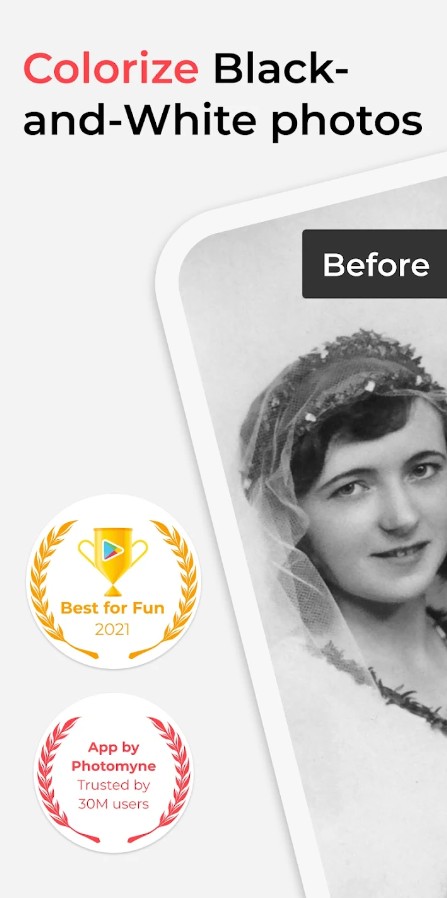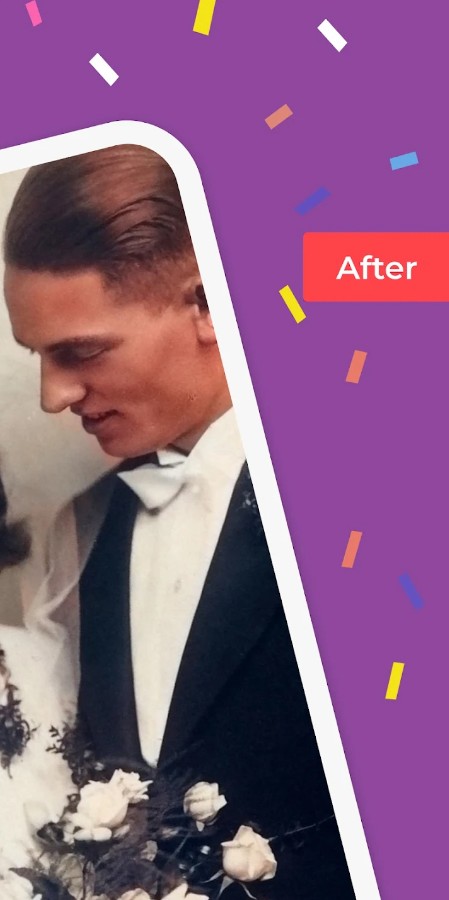 Colorize
The Colorize app is a remarkable tool that breathes new life into your old black-and-white photos by adding vibrant colors. This user-friendly app offers a simple yet effective way to revitalize cherished memories.
In addition to colorization, the app offers a range of other effects to enhance your photos further. You can apply filters, adjust brightness and contrast, and even add artistic touches to create stunning visual masterpieces.
Finally, I think that this is a quite useful app to change old photos and make them look brighter and more modern.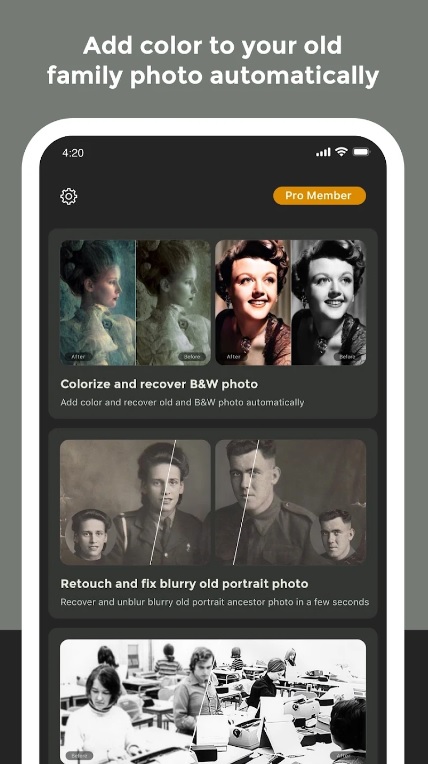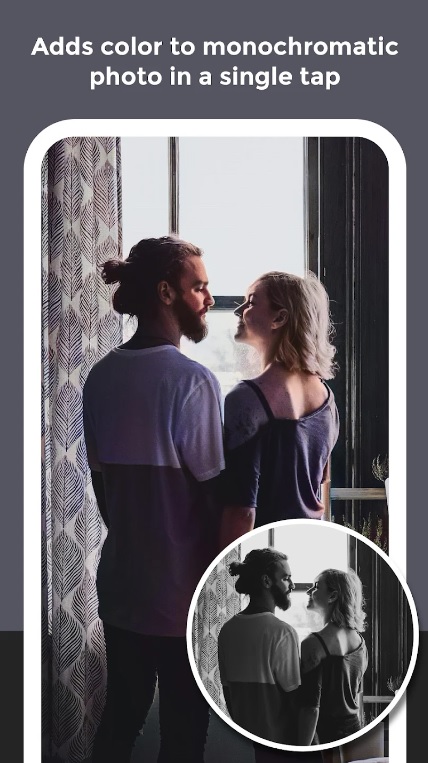 Snapseed
The well-known Snapseed service will help you not only to completely dye the photo but also to make a black and white image with color elements.
To get a black and white background on a photo, follow a few simple steps. Select the photo on your phone, go to Tools, find the appropriate filter and apply it.
Next, click on the layer icon in the top corner and select the black and white layer change tool.
To bleach the photo, choose the icon where there is a circle inside the square. Then you are to select the object you want to make colored. This service is incredibly easy to use, and it's completely free of charge.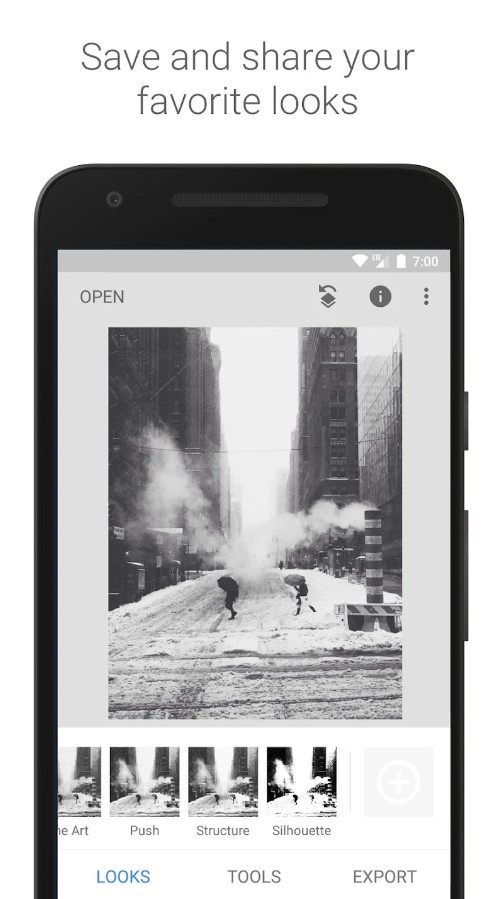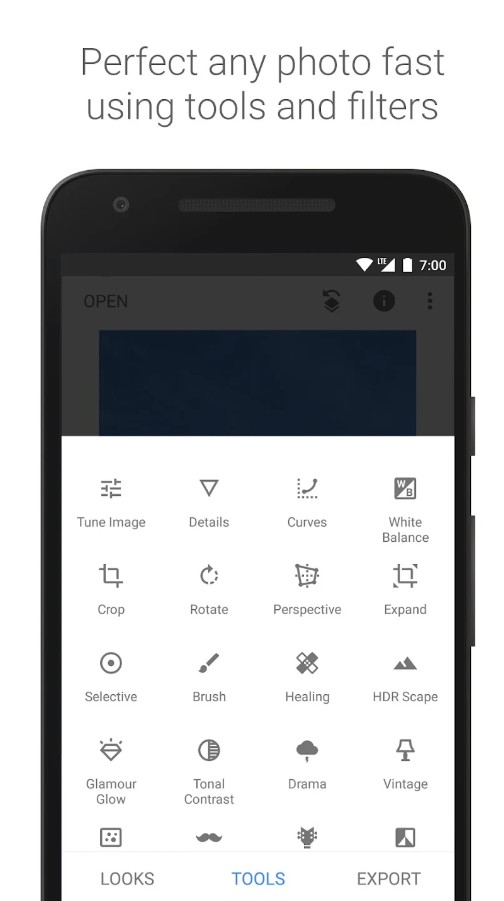 Google Photos
The Google Photos app has a coloring mode for black and white photos.
To add dyes to the picture, digitize it with a third-party app. Then upload it to Google Photos and open it in edit mode.
From the filter selection menu, choose the Colorize option. Check the result and if you like it, confirm the changes.
Judging by user reviews, this tool works quite effectively. Unlike most colorization tools, Google Photos algorithms analyze every detail in the photo. It colors in such a way that the result is an image that looks like it was originally made with color film.
The app doesn't just color the picture but takes into account even minor aspects like clouds, shadows, and other elements.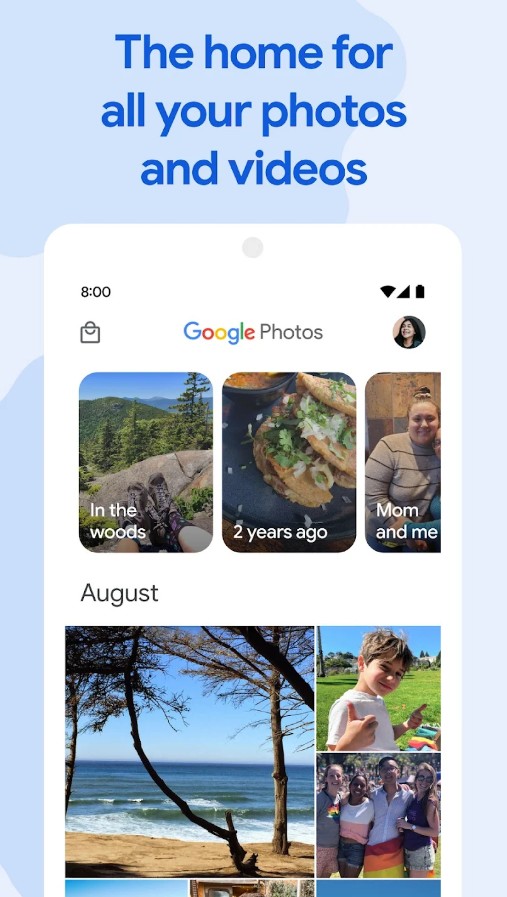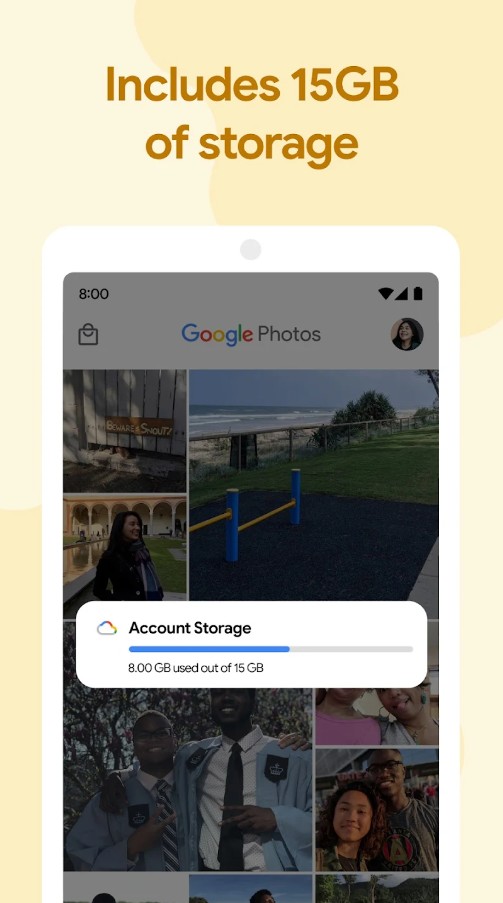 Colorize!
Colorize! is another app that does a great job of bringing black and white photos to life. Here you can download a photo from your device's memory or take a picture with your camera.
This app is constantly being updated by the developers. Also, the coloring process is quite fast, which pleases its users.
The final image will be saved in high quality. The utility independently scans the photo and determines which areas need to be colored. At the same time, it does the job quite clearly. This is possible thanks to the built-in clever algorithms.
There are also some basic editing tools. For example, you can sharpen a photo or use the retouching features. After the whole process, you will be able to compare the before and after results.
This free app gives you free access to all its tools. There will be no watermarks left on your photos. You will not be disturbed by annoying ads in the process.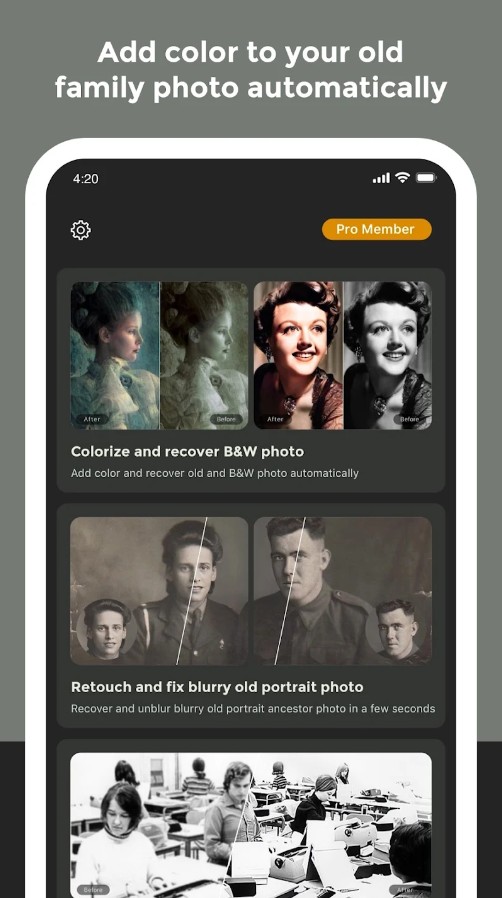 You may also like: 11 Best Photo Retouching Apps for Android & iOS
Colorize it
The Colorize it app not only allows you to add shades to your photos but also to change them.
The algorithm recognizes textures, light, and shadows, and then colors the image based on these parameters. With this utility, you can quickly edit design sketches and make light parts in images.
So, the app is not only suitable for digitizing old photos. Not only black and white photos can be filtered, but also dull-colored ones, so that they start to shine with new shadows.
Conveniently, the coloring program takes into account halftones and shades.
There are different palettes to choose the right color. You can correct the results obtained within the automatic coloring.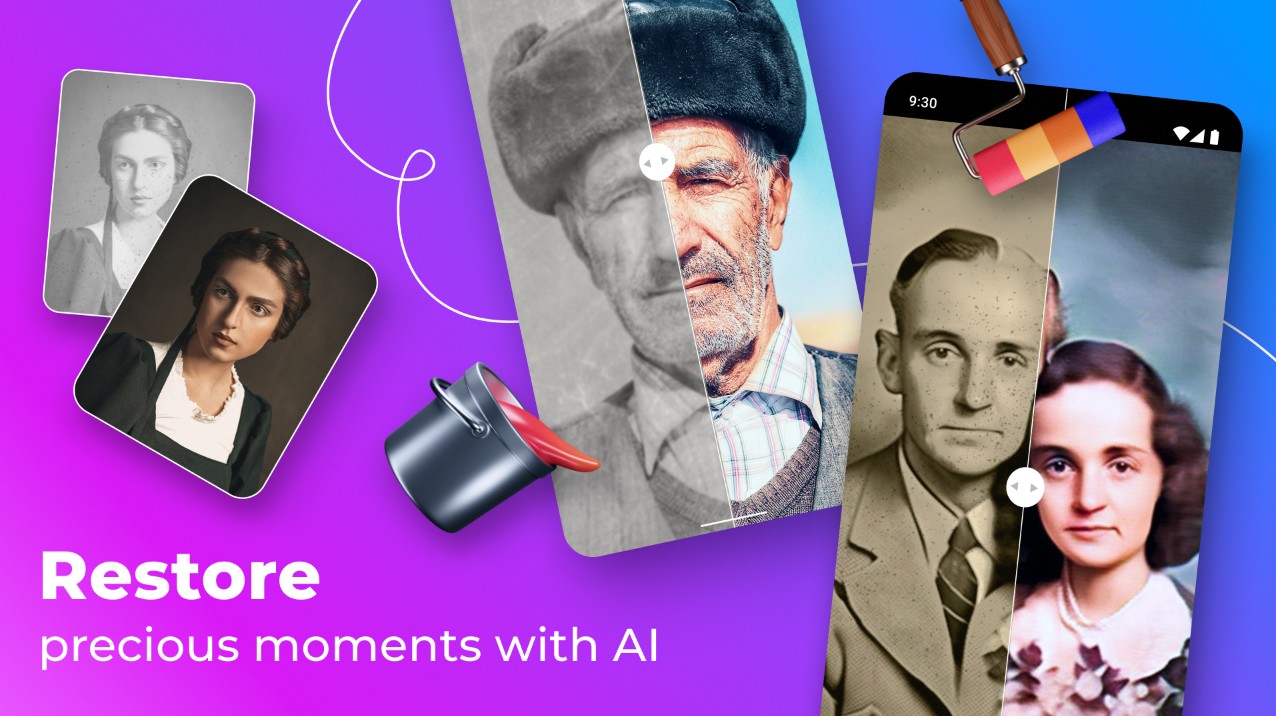 AIPhoto
AIPhoto is another great online tool that uses a neural network to add shades to your photos.
You upload a black and white picture from the gallery of your phone. You can also scan it here if you don't have a digitized one ready.
Then the utility colors it using artificial intelligence. When the colors are matched, the contrast and saturation of the picture are automatically adjusted.
The functionality of this program allows you to remove the background from the picture and replace it with whatever you want. You can also remove the red-eye effect or unwanted object from the picture.
Basic editing tools include sharpening, brightening, and zooming. High quality will not be lost. Pictures are very close to reality.
Clever algorithms quite accurately guess colors in landscapes and portraits. It takes much less time than manually coloring the picture completely. In conclusion, this app does a pretty good job and identifying colors.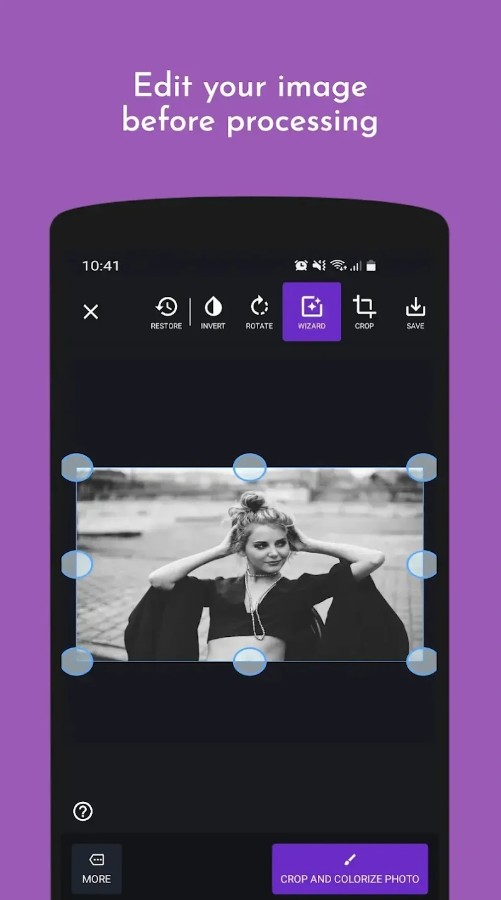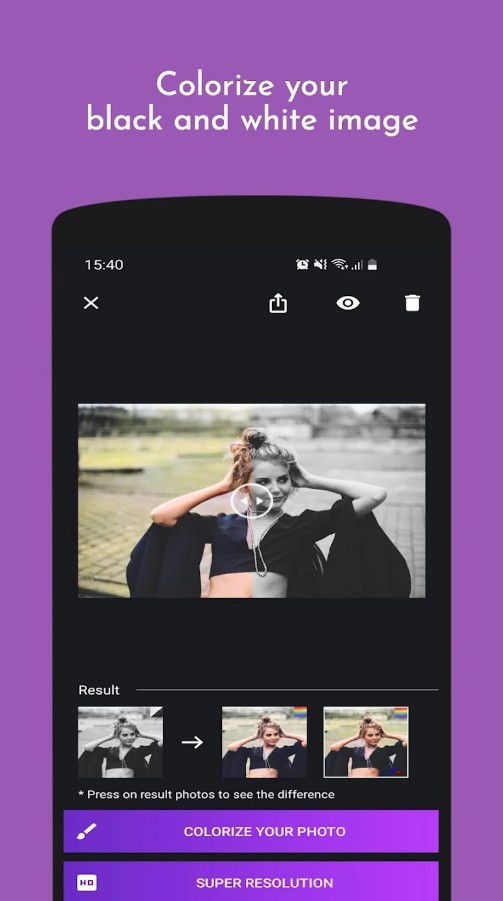 Colorize Black and White Photo
With the help of this app, you can adjust brightness, contrast, and saturation, allowing you to fine-tune your images to your liking.
Though the app provides many features for free, it also offers paid features for users seeking additional functionalities. These premium features may include access to a broader range of filters, more advanced colorization options, and an ad-free experience.
Its intuitive interface ensures that users of all skill levels can easily navigate the app and create stunning colorized photos. The batch processing feature allows you to colorize multiple photos simultaneously, saving you time and effort.
In conclusion, I'm sure that this photo editor is a good choice to colorize all your old photos and enjoy them again.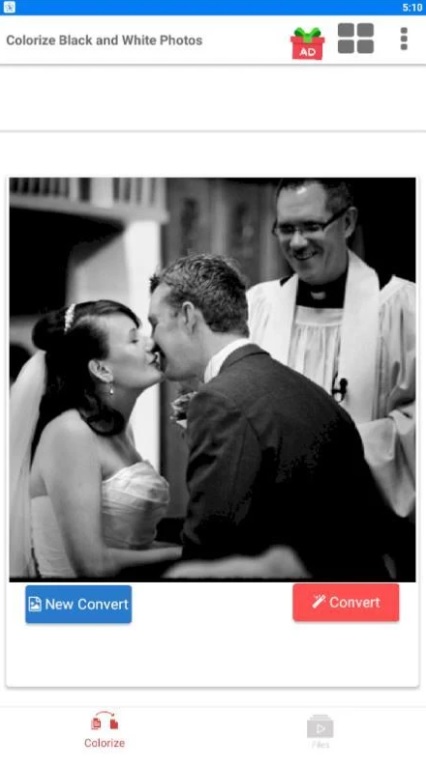 Colorrr
Colorrr is a popular app that uses artificial intelligence technology in its processing.
The app has analyzed quite a few images for color detection training. Using the service is as clear and straightforward as possible.
To make a black and white photo in color, just upload it from your phone's gallery. Your pictures will be sent to the service to go through the whole process to get the best result.
At the same time, this service guarantees the privacy of your data. This means that the server is protected and your pictures will not get into the network.
After processing on the page you will see two versions: the raw picture and the colored one. The finished image can be saved in the gallery of the device or shared on social networks.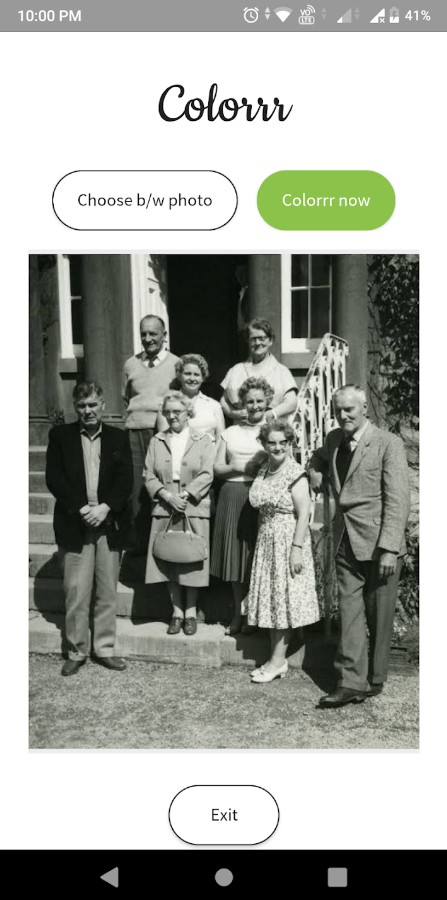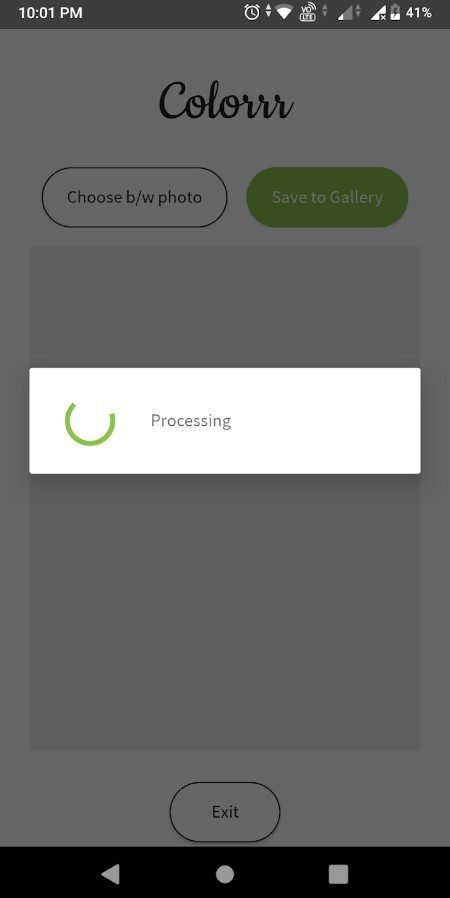 Colorize Photo & Video Editor
The Colorize Photo & Video Editor infuses your photos and videos with captivating colors, giving them a fresh and vibrant look.
Its intuitive interface ensures that you can easily access its range of features without feeling overwhelmed.
This app has a wide variety of filters. These filters can dramatically transform the look and feel of your media, offering options for vintage, retro, modern, and artistic effects. You can experiment with different filters to achieve the desired style for your photos and videos.
Beyond colorization and filters, the app offers additional editing options, such as brightness, contrast, saturation adjustments, and cropping. This flexibility allows you to fine-tune your media to perfection.
While many features are available for free, the app also offers premium options for those seeking advanced functionalities. These may include access to a broader range of filters, enhanced editing tools, and an ad-free experience, ensuring that you have everything you need for creative and professional editing.
In conclusion, I find Colorize Photo & Video Editor a fantastic tool for adding vibrancy and creativity to your photos and videos.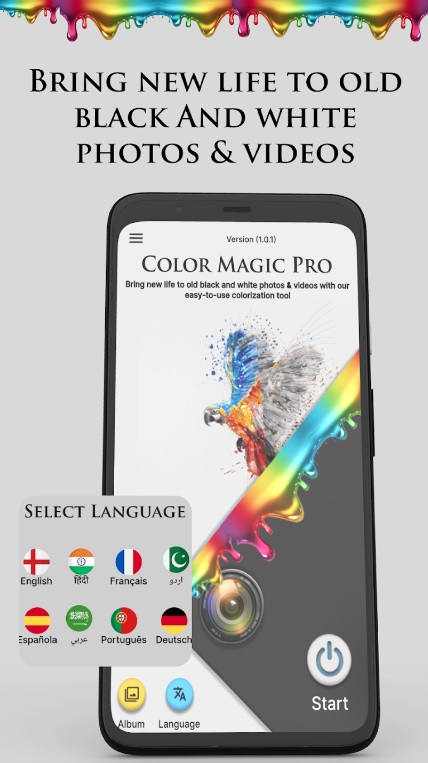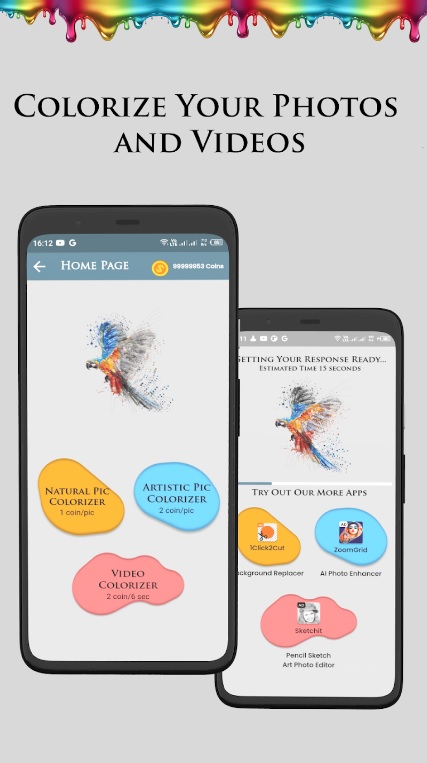 You may also like: 11 Free Live Photo Filters Apps for Android & iOS
Color to Old Photos – Colorize
Color to Old Photos – Colorize is designed to reinvigorate your vintage black-and-white photos with vibrant colors. It's the perfect tool for individuals looking to breathe new life into their cherished memories.
What makes this app suitable for your needs is its ability to effortlessly colorize old photos. It employs advanced algorithms to analyze your black-and-white images and automatically infuse them with realistic colors, making your photos appear as if they were originally captured in color.
But the app offers more than just colorization. It provides a range of filters and editing options, allowing you to fine-tune your photos to perfection. You can adjust brightness, contrast, saturation, and apply artistic filters to create stunning visual masterpieces.
Color to Old Photos – Colorize boasts a user-friendly interface that simplifies the photo enhancement process, ensuring that users of all skill levels can enjoy its benefits. Moreover, it supports batch processing, allowing you to colorize multiple photos simultaneously.
In summary, I can say that the app's advanced colorization technology, and user-friendly interface make it an invaluable tool for those looking to add a burst of color to their black-and-white memories.