Final Fantasy is a series of games developed by the company Square Enix that they have made dozen of games of different genres. In this article, we are going to discuss 10 games like Finally Fantasy role-playing games.
On the mobile games market, there is a lot of great alternatives to Final Fantasy for both Android and iOS devices. All of them have similar features like a game story, battles and combats, level and character upgrades.
You may also like: 11 Best Location-Based Games for Android & iOS
Taichi Panda 3: Dragon Hunter
Snail Games presented its third game in 2017 in a series of Taichi Panda RPG games. Taichi Panda 3: Dragon Hunter is an RPG combat game of a fantasy genre. The game mainly oriented on those who like anime as heroes are drawn in this style.
One of the great things about the game is that it has a nice thrilling story instead of simple combat battles. Besides, there are a lot of other features that will prompt you to install this game on your device.
First and foremost, the graphic is simply perfect. High-quality image displays heroes, environment, weapons in a captivating way full of bright colors and clear details.
Secondly, numerous heroes to choose that are also divided into two teams Lion Empire and Panda Alliance. Certainly, each hero has a unique set of characteristics and features.
Thirdly, the game is multifunctional, and the hero must perform different tasks, grow its power, use different weapons to combat the enemy. All this goes with dialogs while meeting other heroes. All this makes the game not boring.
Moreover, it's easy to manage players while they are running, collecting artifacts or participating in combats.
Those of you who like fantastic creatures, combats and like to wander around in different landscapes will find this game interesting and even addictive, likewise Final Fantasy.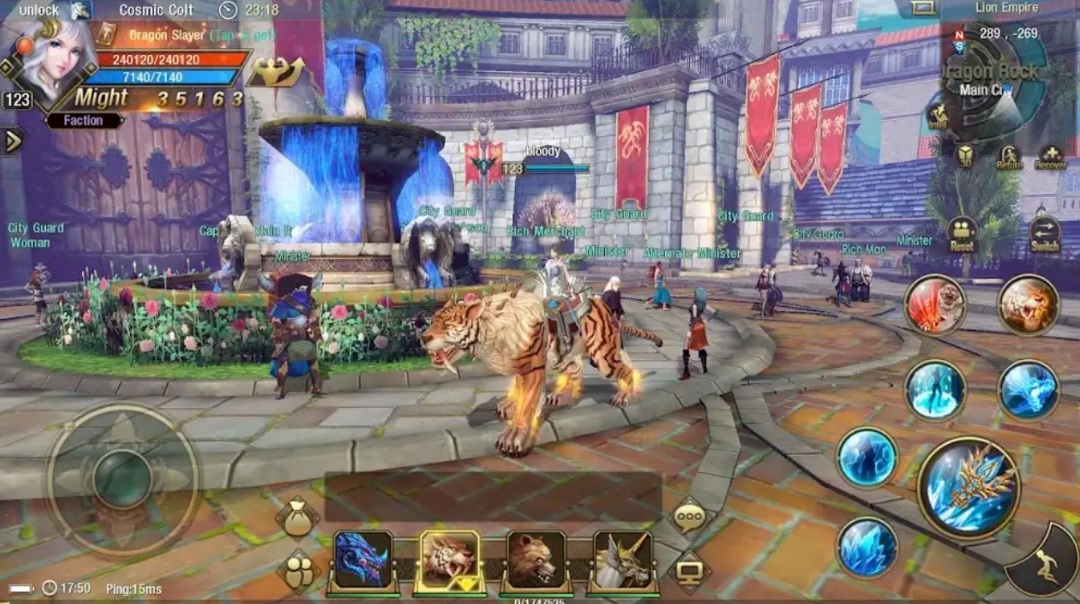 You may also like: 9 Cool games like Sword Art online
Chaos Rings III
Many people prefer this game to many others despite that it's not for free to download, though it worth trying and rating proves it.
Chaos Rings III is a product of the same company Square Enix, and undoubtedly it resembles Final Fantasy. Itis made purely in anime art style with typical sounds, hero movements, and behavior.
Main features and facts:
Chaos Rings III is a role-playing game for smartphone devices. It allows you to make a team that consists of 3 members and participate in combats in power collaboration.
The game has a storyline and numerous quests. Each quest opens up a new set of extra abilities that are to help to undergo game obstacles. Moreover, the gameplay is divided into several episodes that differ one from another. Each one has to be downloaded after finishing the previous.
The latest version of the game was developed in 2014 and until now considered a high-developed game with stunning graphics.
The game costs around $30 and available for both Android and iOS devices.
Unfortunately, an internet connection is required to play the game.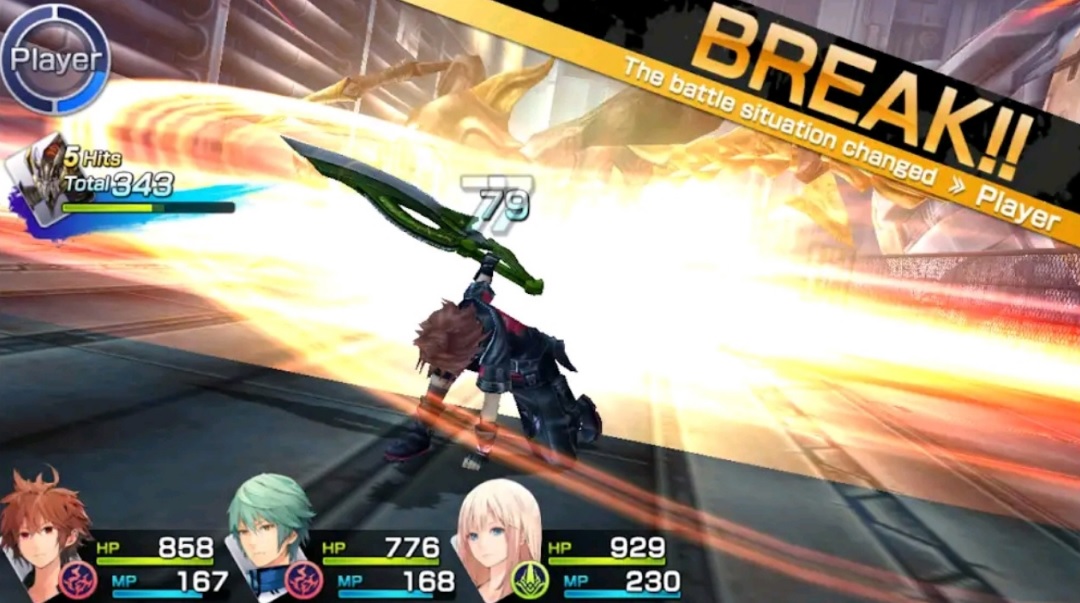 Baldur's Gate: Enhanced Edition
Baldur's Gate is a Final Fantasy-like game where the whole action takes place in dungeons. The game is available for Android and iOS devices for around $12.
The scenario is typical for such games. Firstly, a player creates his character setting abilities and strengths. Then gathering a team of fighters that will take part in battles on the way.
The game has a large number of mystical fantastic creatures that appear on the way of a player while he is exploring the area. Since the game was released there have been many updates and improvements.
In the end, the game has developed significantly. The mobile version of this game is a great alternative to a PC version that anyone can have in a pocket to be able to play at any time.
The game is really modern with a good graphic effect. As a good alternative to Final Fantasy, it deserves to be downloaded.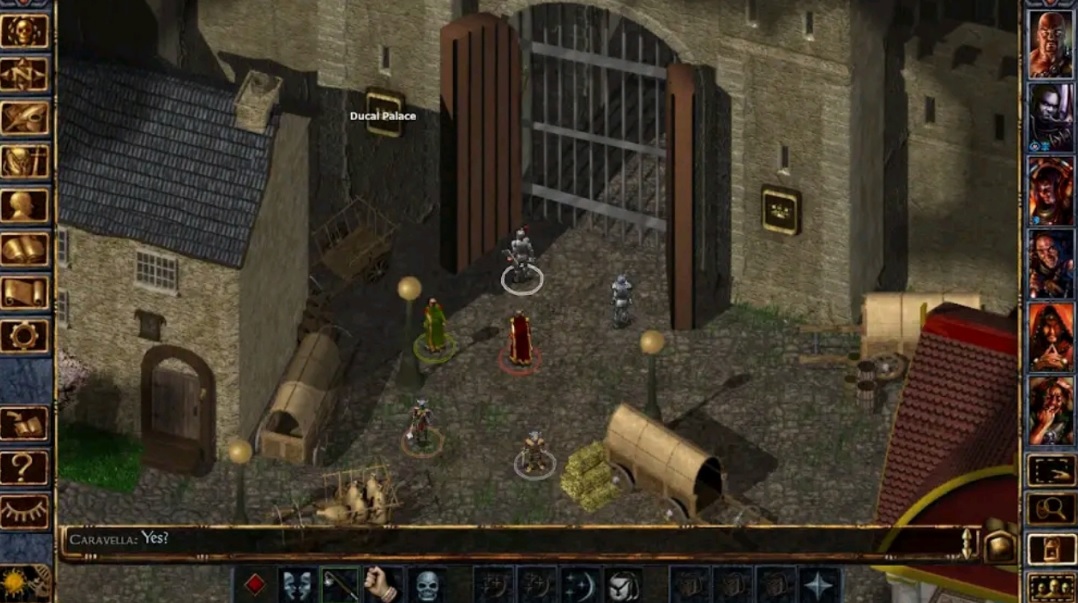 Tokyo Ghoul: Dark War
Tokyo Ghoul is yet another RPG game that Final Fantasy fans may like to play. It based on famous anime series and manga. So, now you can get into the atmosphere of the anime and try to be one of the characters.
You also can create a team of mixed creatures: human, ghoul or hybrid entities. Luckily, developers created a large number of characters, so the player can choose one of more than 50 heroes with different abilities, strengths, and power.
Heroes' control throughout the game process is easier than one can imagine. There is a joystick on the left side that is for all character movements control. The right button is for all actions and fights.
Nice thing is that the game process is gradual and according to your victories you will open new weapons and armor to develop your character and create your platoon.
In conclusion, Tokyo Ghoul is an amusing game with great 3 graphics, unique characters, unusual stories, and a breathtaking game process. Everyone RPG fans will love it, what to say about Manga lovers?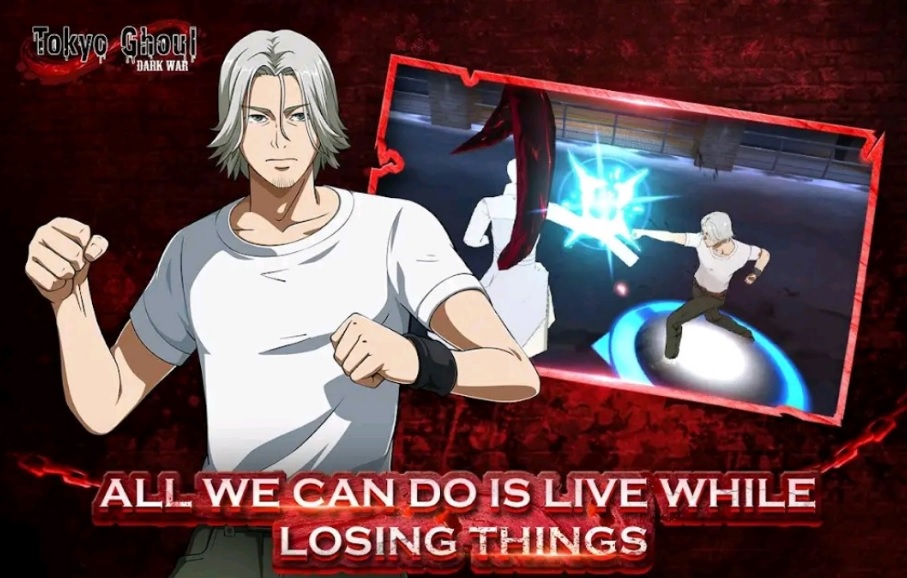 Joe Dever's Lone Wolf Complete
Joe Dever's Lone Wolf is another game like Final Fantasy that costs around $8 once without additional purchases, thought all four parts of the game will be open for you.
The game is right for those who like scary scenarios, creepy creatures, thrilling stories, and cruel fights. Apart from previous games it's far away from anime and has its own style. Thus, it won lots of awards, one of them related to stunning game design.
First of all, its role-playing game and you must play from the main character Lone Wolf going through game parts participating in crazy battles with his enemies.
Also, you can add some traits to your hero according to your taste. The very interesting fact is that the game was developed on the ground of the series of the gamebook. So those who are a little bit familiar with a story can find the game a real treasure.
The game is available for Android and iOS devices. The game will let you enjoy real combat in a scary atmosphere with a medieval ambiance.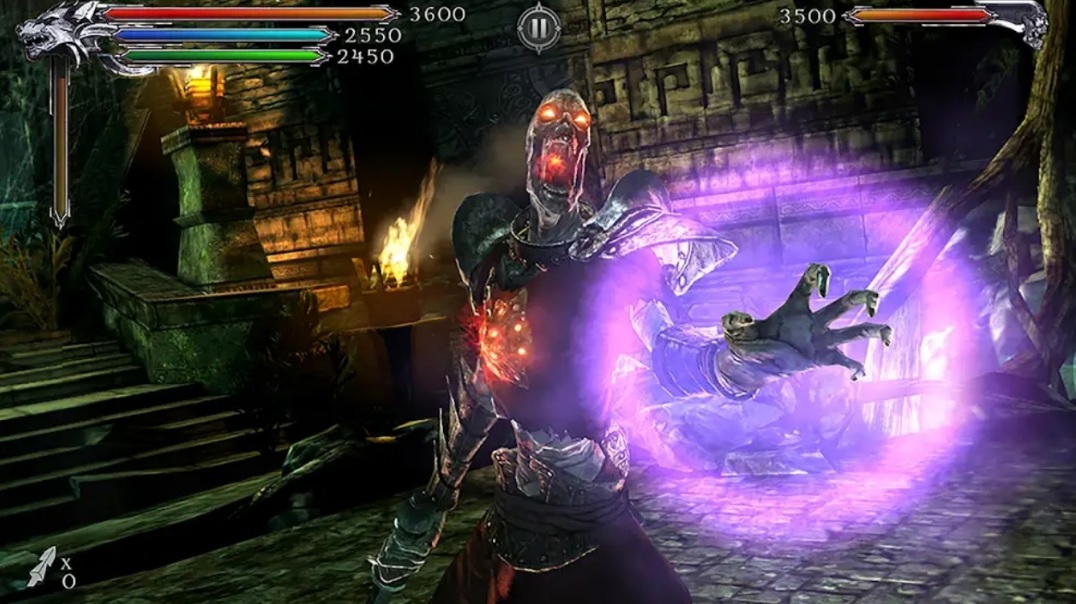 The alchemist code
Anime lovers, this game is for you. It's so bright and colorful for those who are not attracted by deem gloomy ambiance.
The alchemist code is a role-playing strategy game with a turn-based scenario created for Android and iOS. Of course, the game`s features are similar to Final Fantasy RPG games. You can choose a character from the game story or other famous game characters.
Main features:
There are several game modes with different characteristics. Event, story, character modes that differ one from another.
There are three difficulty levels: normal, hard and very hard.
PvP mode also is divided into two: live mode and one controlled by the game.
All characters, environments, and design adhere to the anime design style.
In addition, the game was translated into different languages but thought the interface can be changed, voices are all still in Japanese.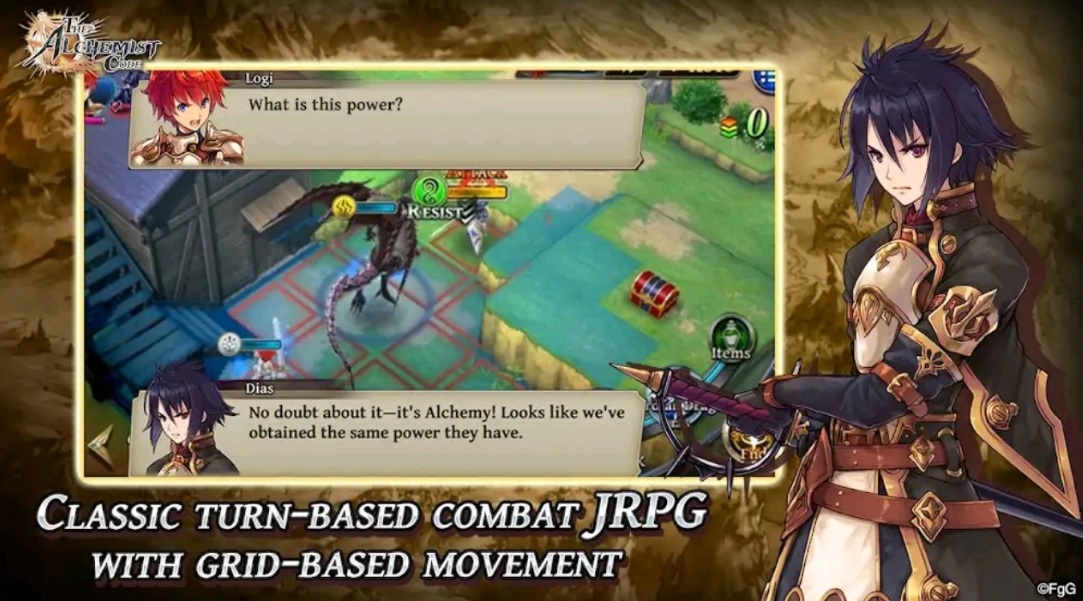 You may also like: 11 Best Reflexe/Reaction Games for Android & iOS
Era of Arcania
Era of Arcania is yet another game app that resembles Final Fantasy. The game is captivating, with superb image and design, with a stunning look of characters and their enemies.
There are 5 main heroes of different gender and different abilities, and all of them are drawn in anime style. Besides ruthless warriors holding sharp swards, there are heroes like a dancer with magic power that can distract with their beauty. Its called, for example, a luring dance and used as a weapon in a battle.
The game goes with the introductory instruction showing how to move or how to fight. First, learn how to play and control your character and get introduced to the story of the game. By the way, the main story is drawn around the war between Gold and Devil or good and bad in other words.
The game is free with app-purchases available for Android and iOS.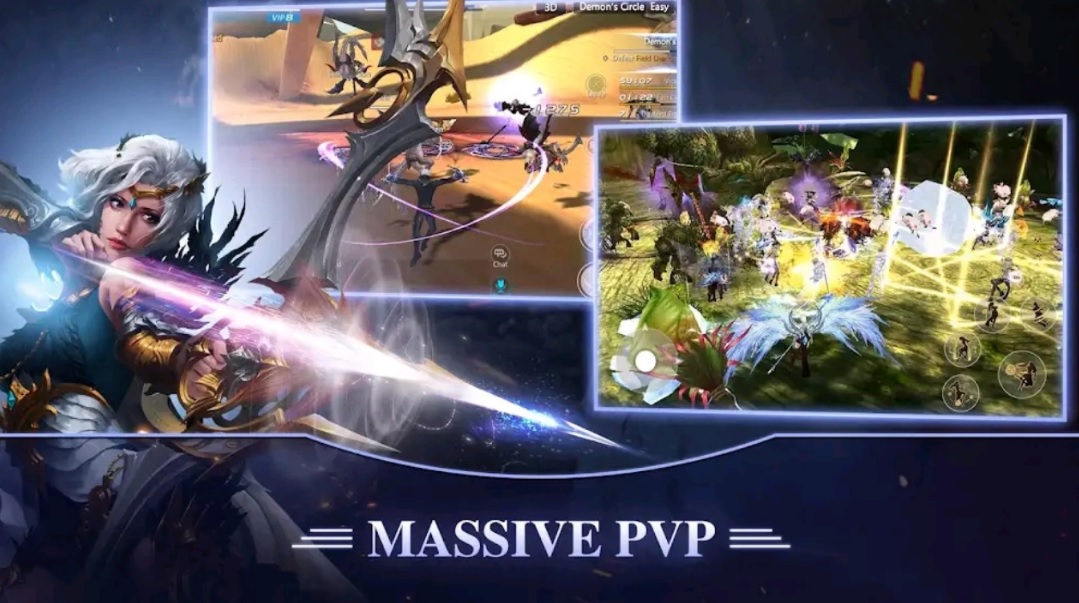 Dungeon Rush is one of the most popular games in its genre with a high rating and a high number of downloads. Moreover, and it's one of the pluses, it's free with app purchases.
Main features:
Over 200 characters to choose from.
Well- detailed graphics with scary dangerous and temples helps to feel battles in 3D. The main idea, of course, to wander in dangerous facing enemies to combat with.
An online community of the same players as you integrated so as to challenge each other participating in battle worldwide.
The main principle of the game is to choose a character carefully. For this, the player must study well each hero's set of strengths as each one is related to one of the elements and other power like poison.
Are you searching for a great and easy-to-play combat game with a captivating scenario? Running in dungeons can be a really thrilling experience.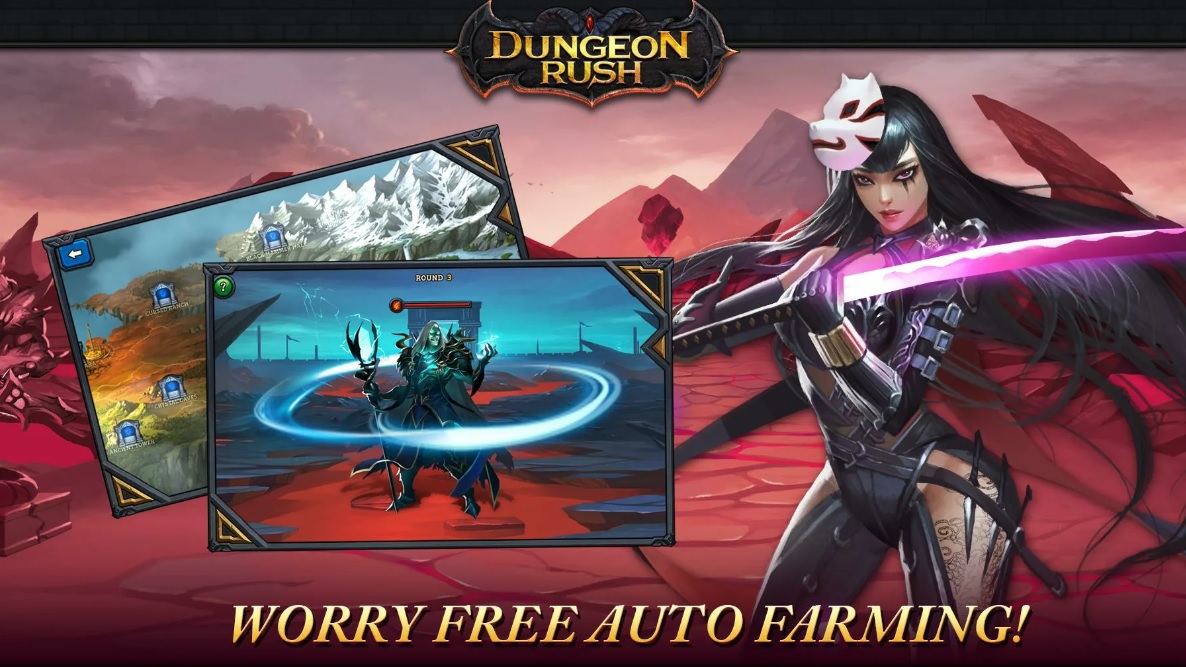 League of Angels
League of Angels is another one turn-based RPG mobile game. The story of this epic game is about Angels who were exiled by orcs, humans, and elves. It led to more war in lands that belonged before to angels. So, the aim is to save the land from continuous war.
Everything in this game is perfectly created; starting from design, graphic, interface, sounds and ambiance. The game is displayed in 3D, thus giving a player a strong feeling of reality.
Grow the potential of your hero and gather a team to have an advantage against your enemies. There is an option to participate in a battle with players from all over the world.
The game is free for both platforms Android and iOS with in-app purchases.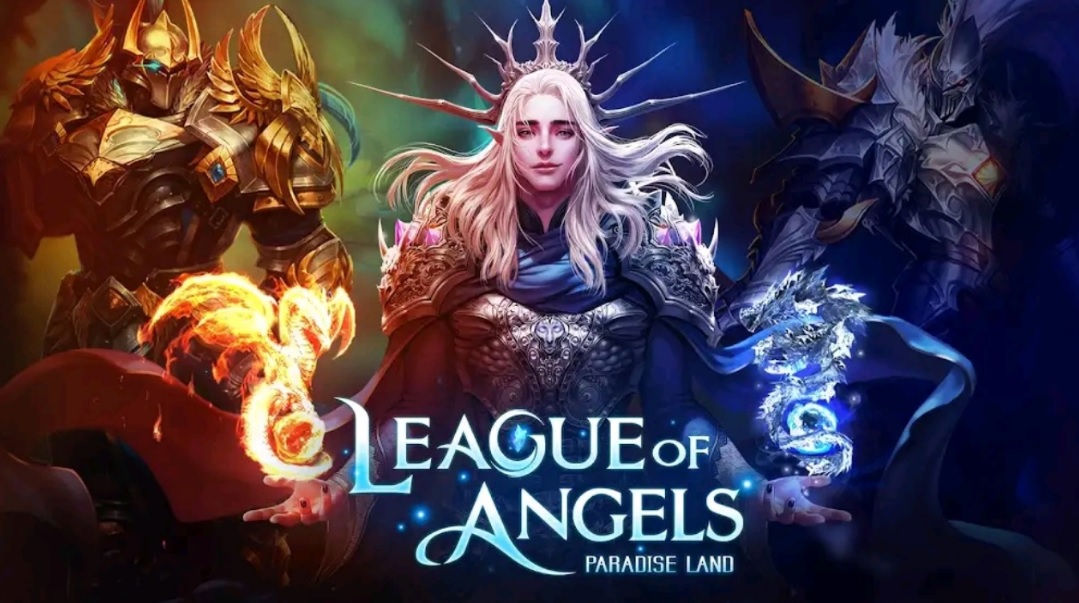 Exos Heroes
Exos Heroes is a role-playing game with a unique combat system and a wide range of characters to choose from.
The game developers have taken great care to create a visually appealing game with high-quality graphics that make the game stand out from other mobile games.
The attention to detail is remarkable, and the characters and environments are beautifully designed. The animations are smooth, and the effects are visually stunning, making for an immersive gaming experience.
Exos Heroes offers a unique combat system that keeps players hooked. The game offers turn-based combat, but with a twist – players can use a range of abilities and attacks to defeat their enemies.
The game also provides a variety of different modes, including a story mode and a PvP arena, which provides players with different challenges and opportunities to test their skills.
However, the game is quite large, taking up a lot of storage space on mobile devices.
Advantages:
Stunning graphics.
Unique combat system.
Frequent updates and events.
Drawbacks:
Large storage space is required.
Connectivity issues.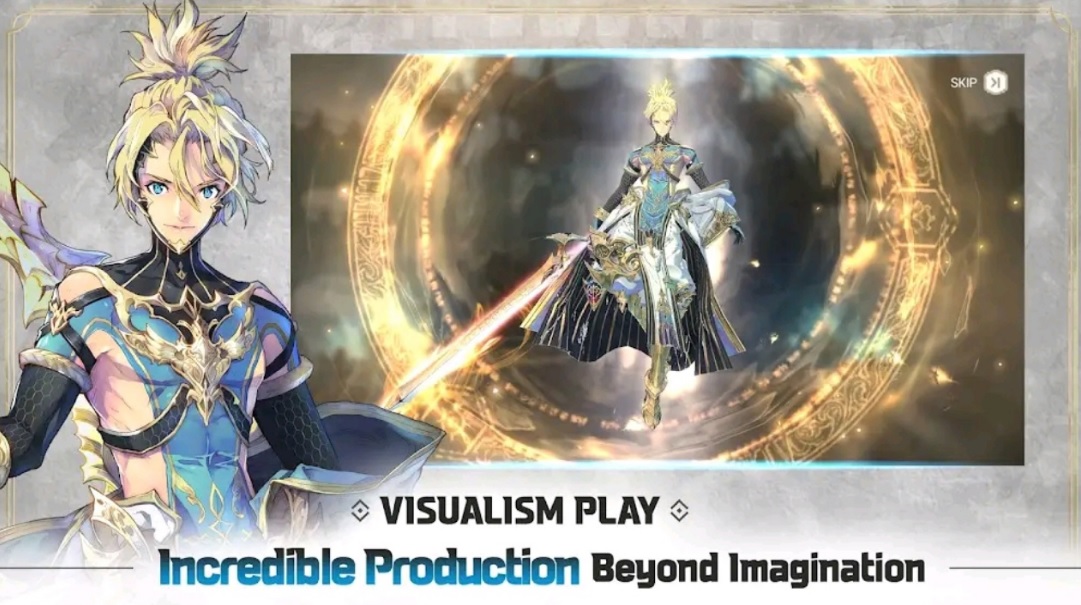 You may also like: 11 Games like Hollow Knight for Android & iOS
Valkyrie Profile
Valkyrie Profile is a classic role-playing game for you to enjoy a beautiful 3D world and exciting gameplay.
Players control a group of characters who have been sent by Odin to recruit the souls of fallen warriors. Players must explore dungeons, engage in battles, and manage their resources to achieve this goal.
The battles are turn-based, but the player can choose from different attack options depending on the character and enemy. The game also has an interesting mechanic that allows players to collect the souls of fallen warriors and add them to their party.
Also, the characters are well-detailed, and the backgrounds are beautifully crafted. However, some players have noted that the graphics can be pixelated on some devices, which can detract from the overall experience.
Although, this game is not free and must be purchased before playing, which can be a significant barrier for some players.
Advantages:
Unique gameplay.
Impressive graphics.
Intriguing storyline.
Drawbacks:
Not free.
Can be too difficult for some players.
Lack of updates and support from the developers.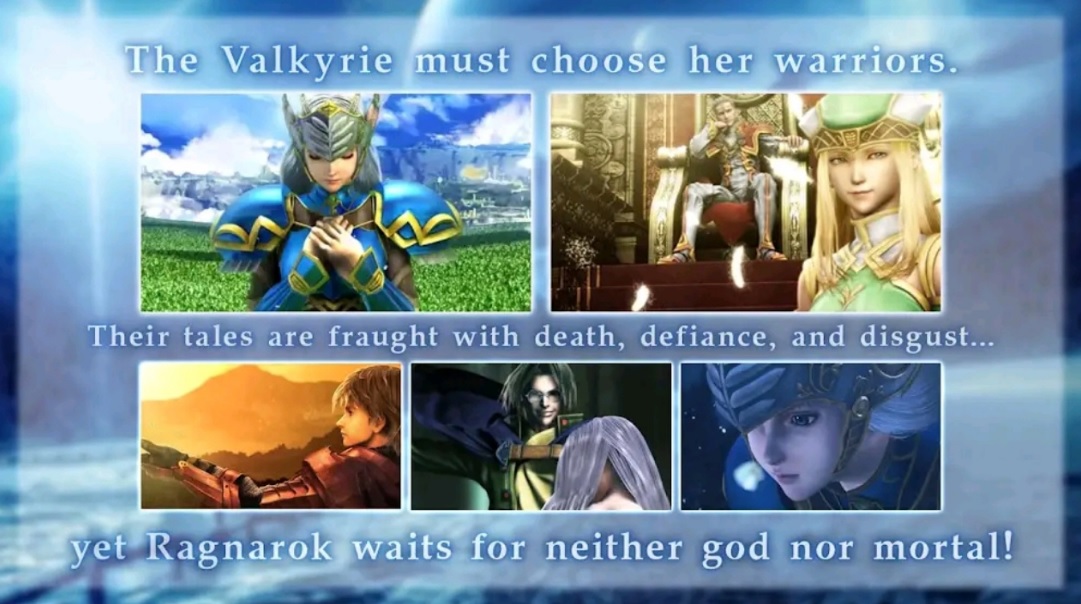 To sum up, despite Final Fantasy there is a great number not less noteworthy role-playing games with similar features, stories, and gameplay. The most popular we have collected in the article above. Narrowing down the choice helps real gamers to find the best option for each one liking.