Dominoes and lotto are those games that many people consider outdated. Often they are associated with old people and even the nursing home, where people do nothing but play them.
If you think so, then we are ready to change your mind. Perhaps, in the past dominoes were entertainment for seniors – but now everyone can play it. If you want to relax after a hard day you may check our list of the best coloring book apps for adults.
In a domino game, you can use your logic and think through a strategy with which you can win. Especially since the appearance of any domino game is a paradise for the perfectionist – ideal dots on the white dice and vice versa – white dots on the black dice.
In any case, in addition to the development of intelligence, you can also enjoy the game visually. If you are ready to revive for yourself this game, we present you the best dominoes game apps for Android & iOS.
Dominoes by Loop Games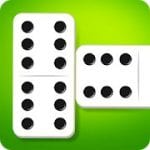 Dominoes is one of the most popular applications, which is designed for playing dominoes. Here you can play the classic version, without distracting yourself with the nuances of the dice or the actions of other players.
Here you can choose from 3 different modes, each of which has its own rules and nuances. Most likely, you are not familiar with them, that's why Dominoes will offer you a little training initially.
The game is very easy to learn – even though you will need to learn new rules. It is worth saying a little about modes. In one of them, you will play a classic version of the dominoes, picking up the right dice during your turn.
There is also a mode "Dominoes All Five", the rules of which you will need to read several times to learn how to play. You can also block your turn or skip it if at some point you do not have the necessary details.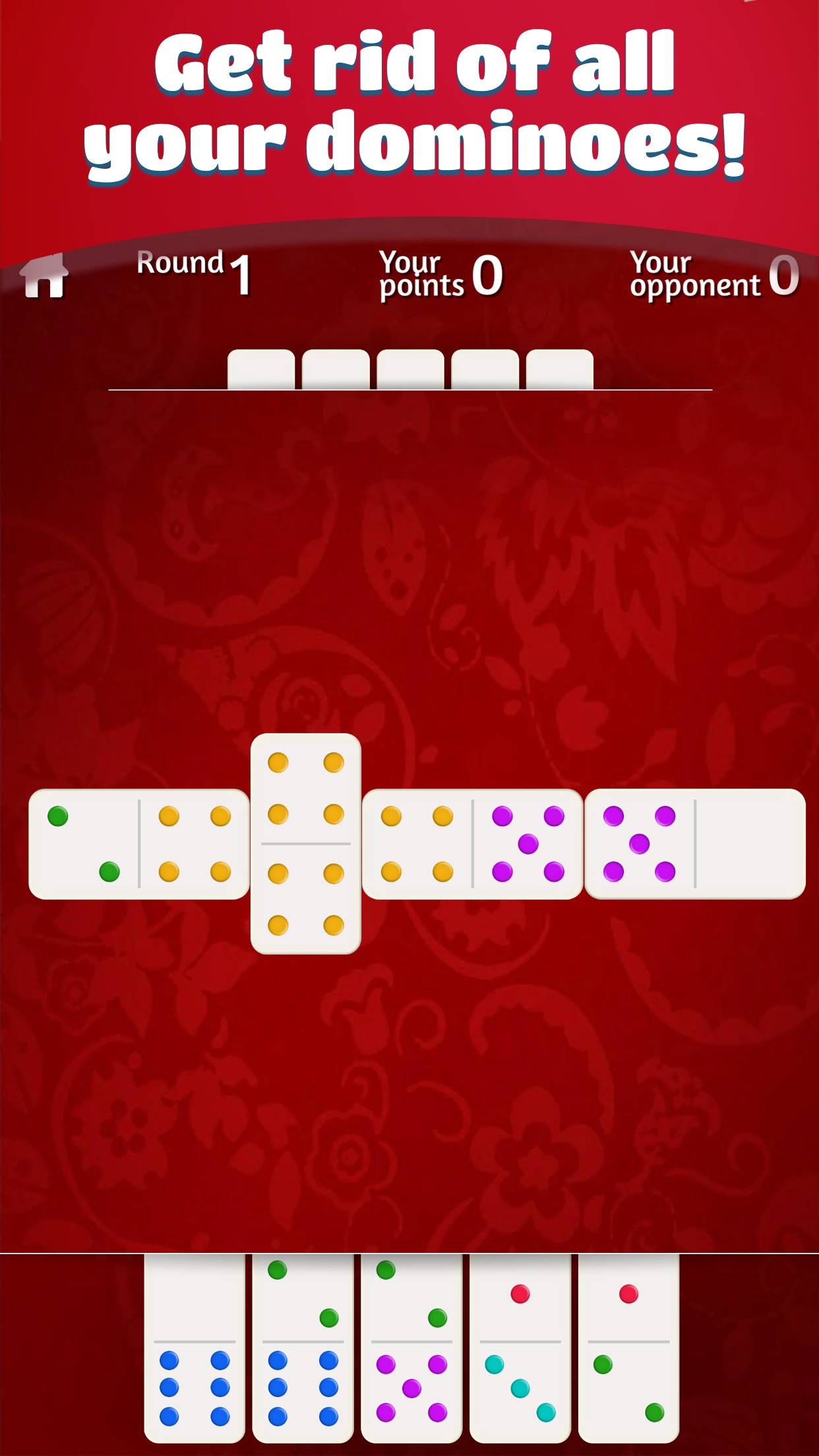 You may also like: 11 Best Online Board Game Apps (Android & iOS)
Domino! The world's largest dominoes community by Flyclops LLC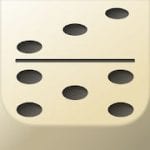 Would you like to play together with your friends? Domino! let you play a few domino games with your friends. Millions of users around the world and on different platforms have already appreciated how convenient and fun it is.
Multiplayer dominoes allow entire groups of friends to have fun together and play in the evenings, using exclusively their smartphone.
Domino! quite a fast game, which will not let you relax in the process. All the changes that you will make to the playing field, will be funny fast. You can play, by the way, not only with friends – any players at your desire can challenge you.
Domino! сonnects people around the globe in a random order, and you will always play with new people. Even if you in real life have not played dominoes, this application will teach you the basic details and rules. The intuitive interface is adapted for any user, who wanted to get acquainted with the dominoes.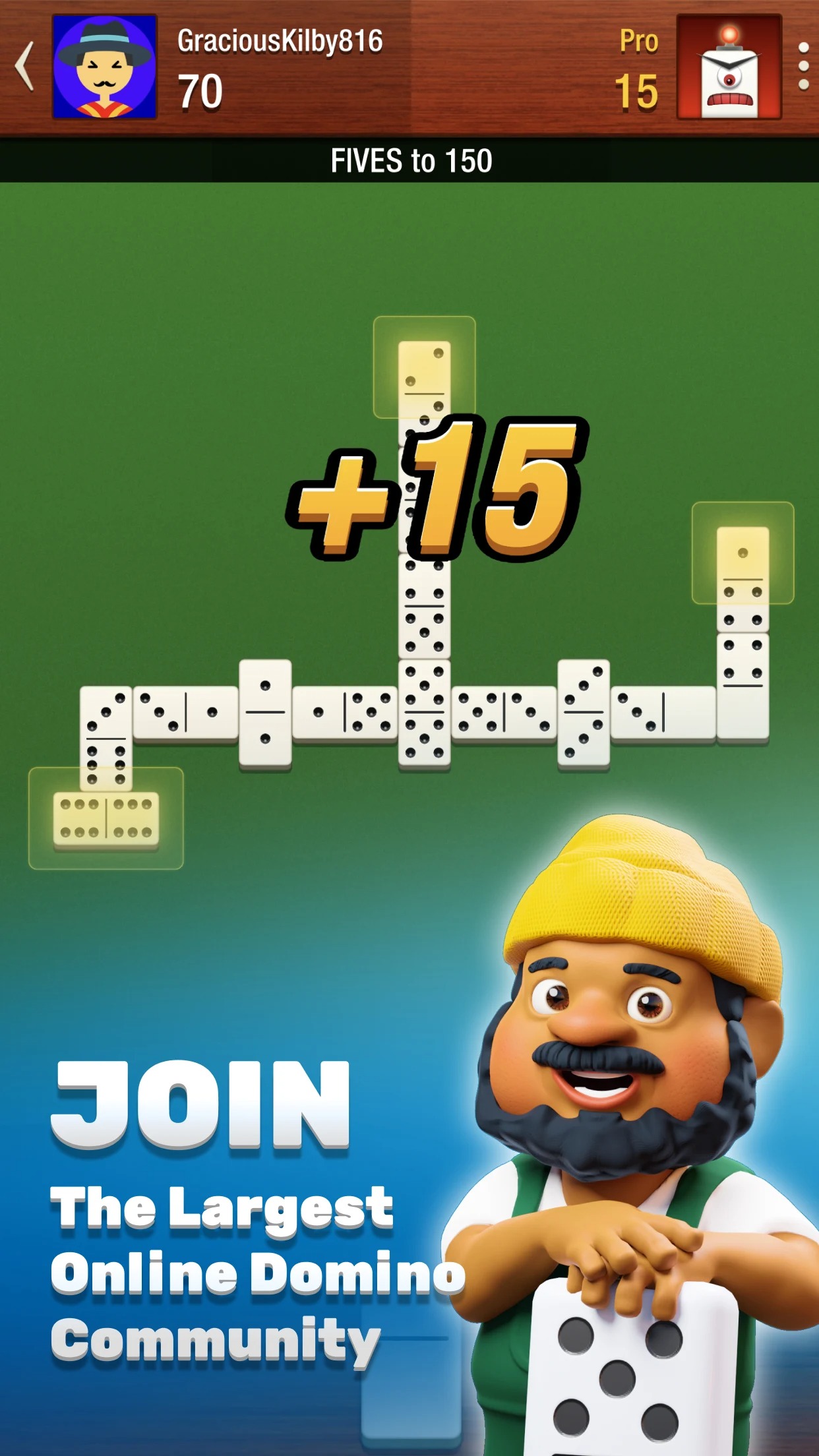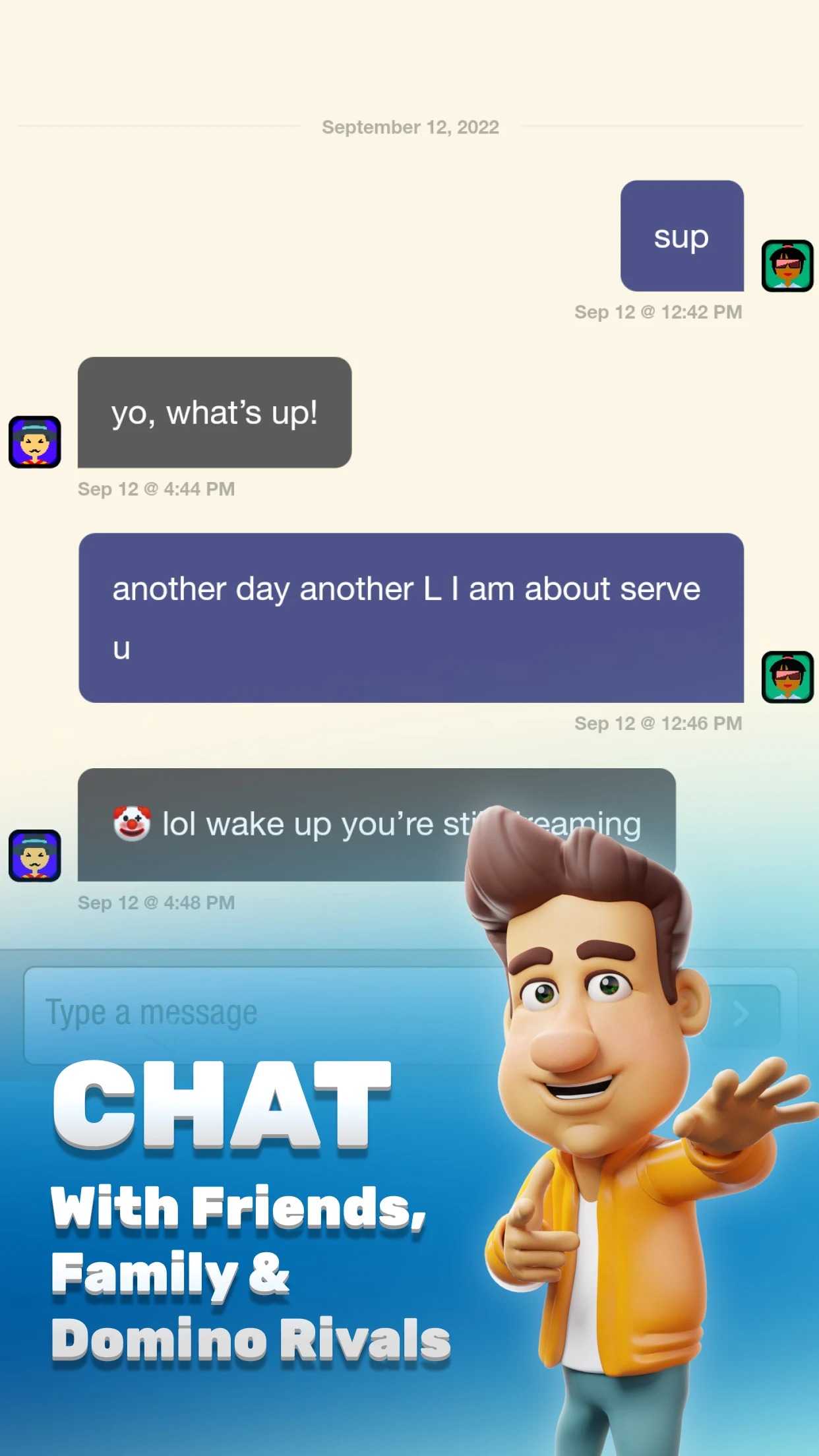 Dominoes – Best Classic Dominos Game by KIA ORA GAMES PTY LIMITED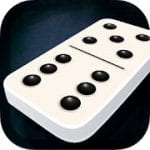 Board games can be different – for every taste and color. You may like strategies, fightings, and many other things – but nevertheless, the Classic remains a classic.
Dominoes is a mobile version of the classic domino game. Everything is quite simply organized and thought over, and you can enjoy it anywhere. In order for you to win all the time, you will need a lot of practice and defeats, received from your rivals.
Dominoes will help you get the cherished skills and experience. No doubt, for any game you need a little luck, but you also have to know how to play. The application contains 3 versions of Dominoes, both classic and more modified.
Choose your account parameters and much more – perhaps, this will allow you to come to victory.
Try out your abilities during training with artificial intelligence – so you can improve your performance on a permanent basis, while more and more frequently beating real opponents. You can track all your statistics and game results in a separate Dominoes tab.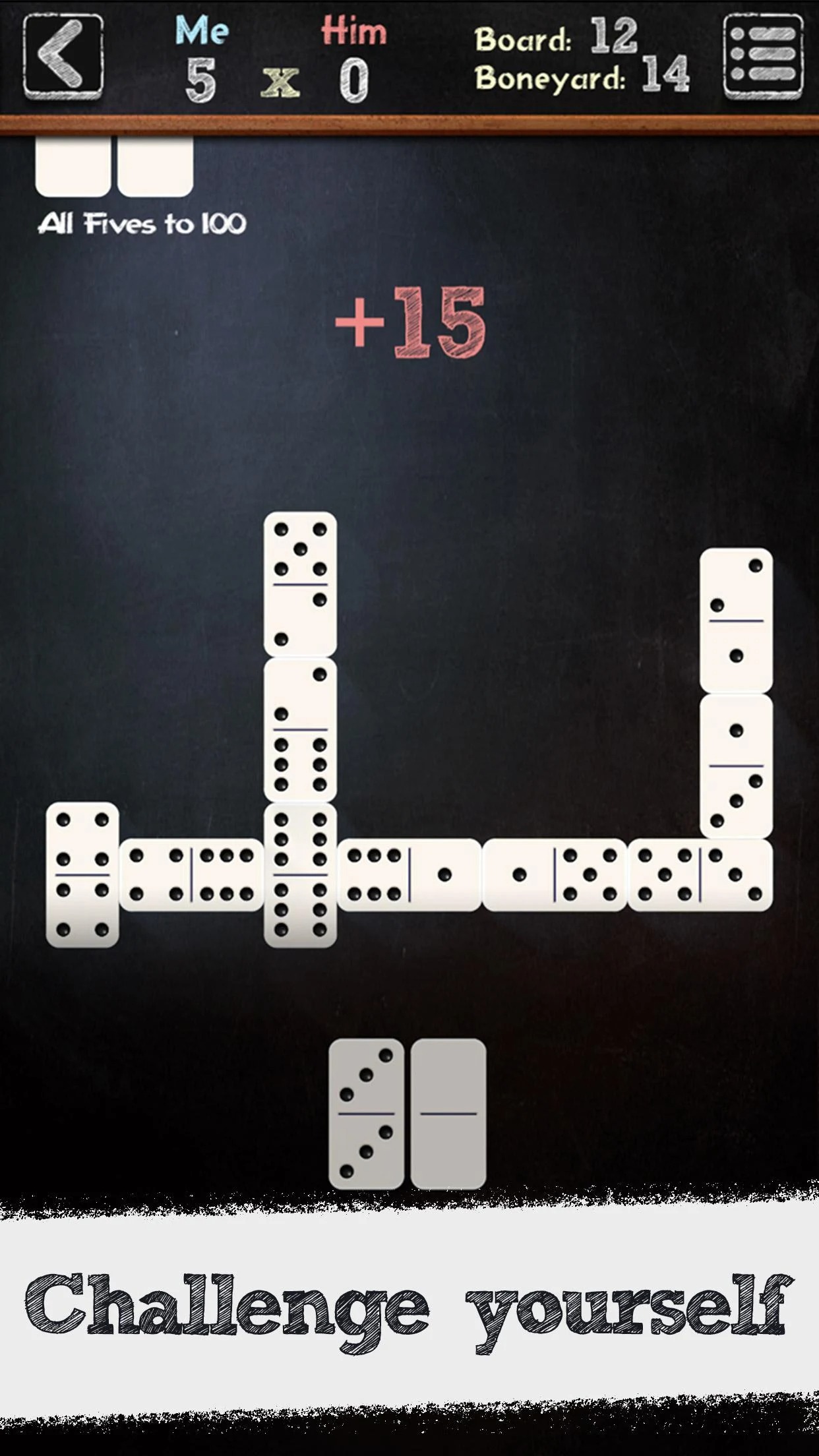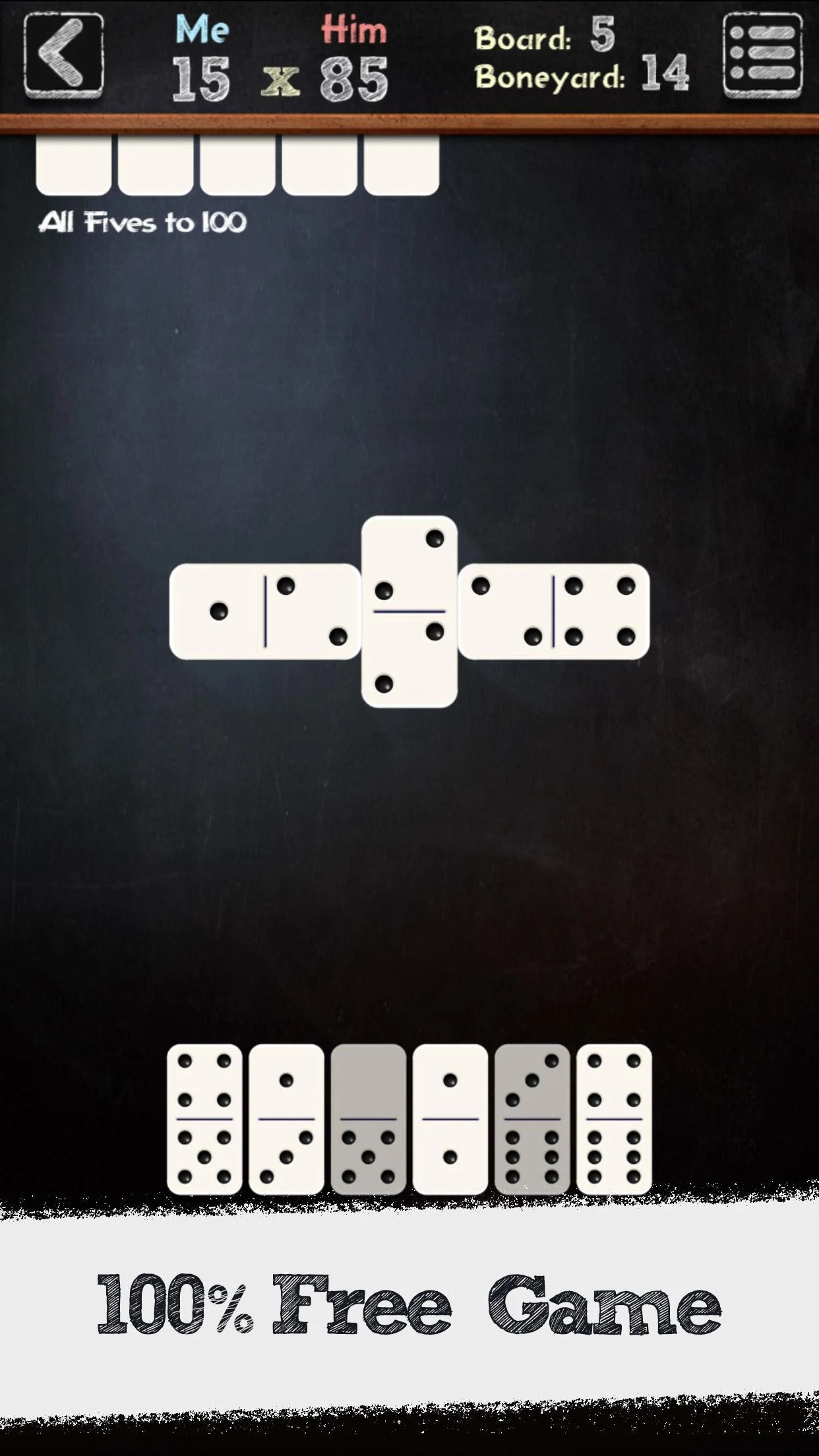 Dominoes Jogatina: Classic and Free Board Game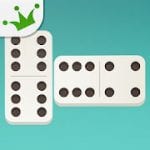 Dominoes Jogatina is one of the best tools for online gaming with friends. In order to start a joint match, you can simply share the link with them in one of the social networks or messenger, or if you want to play on your own, you can continue to play offline – on trips or when you don't have access to the network.
By the way, Dominoes Jogatina will not require you to register or create a personal account – you just start the application and start playing.
In Dominoes Jogatina there are 4 modes of playing dominoes, as well as each of them has its own level of complexity. In total there are 3 different levels of complexity, and you choose them, depending on how confident you are in your abilities.
Visual details can also be customized by yourself – for example, the appearance of tiles, table type, and so on. Also, Dominoes Jogatina has your personal statistics on achievements and battles – with its help you can track your progress and improve your skills over time.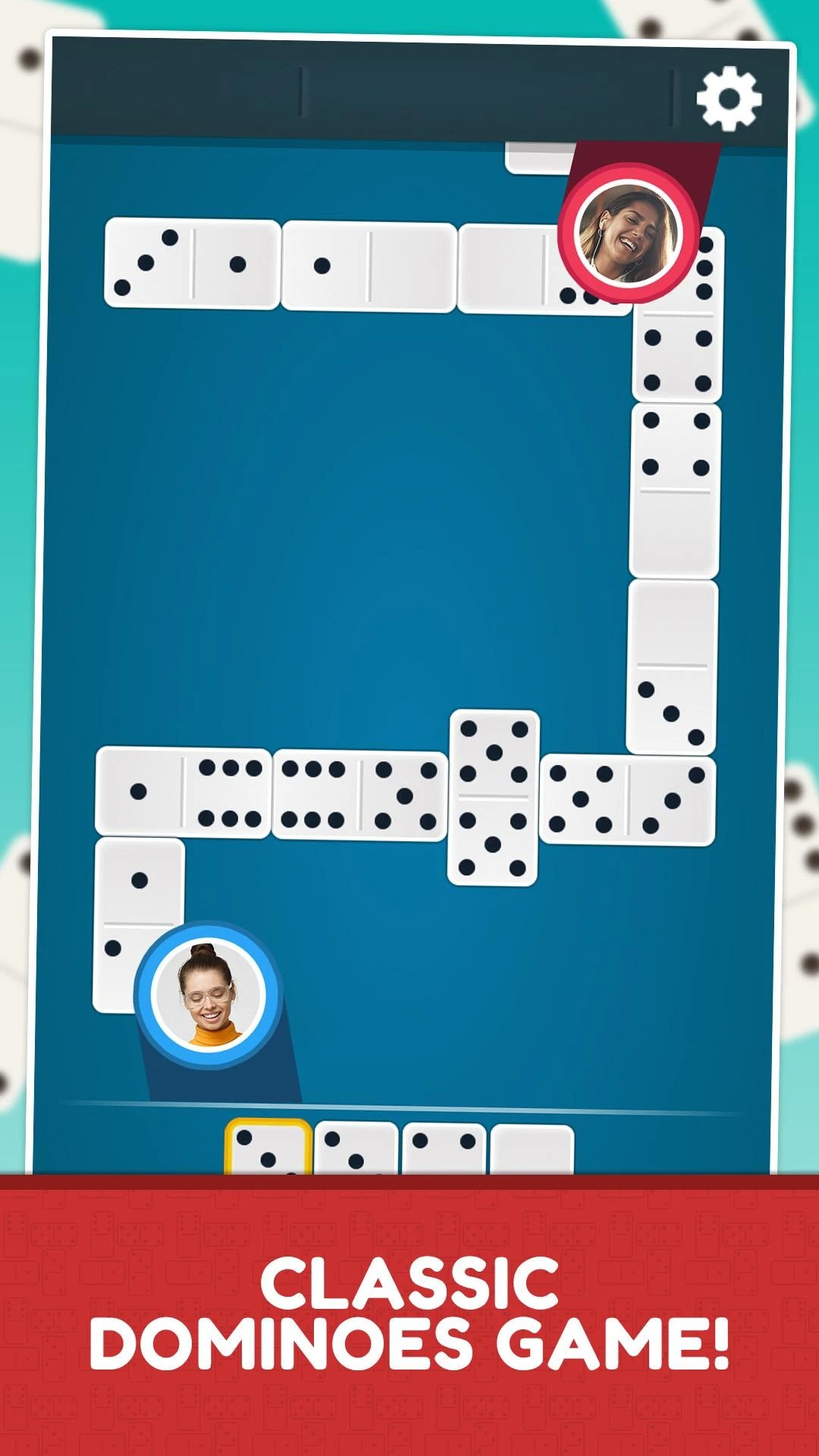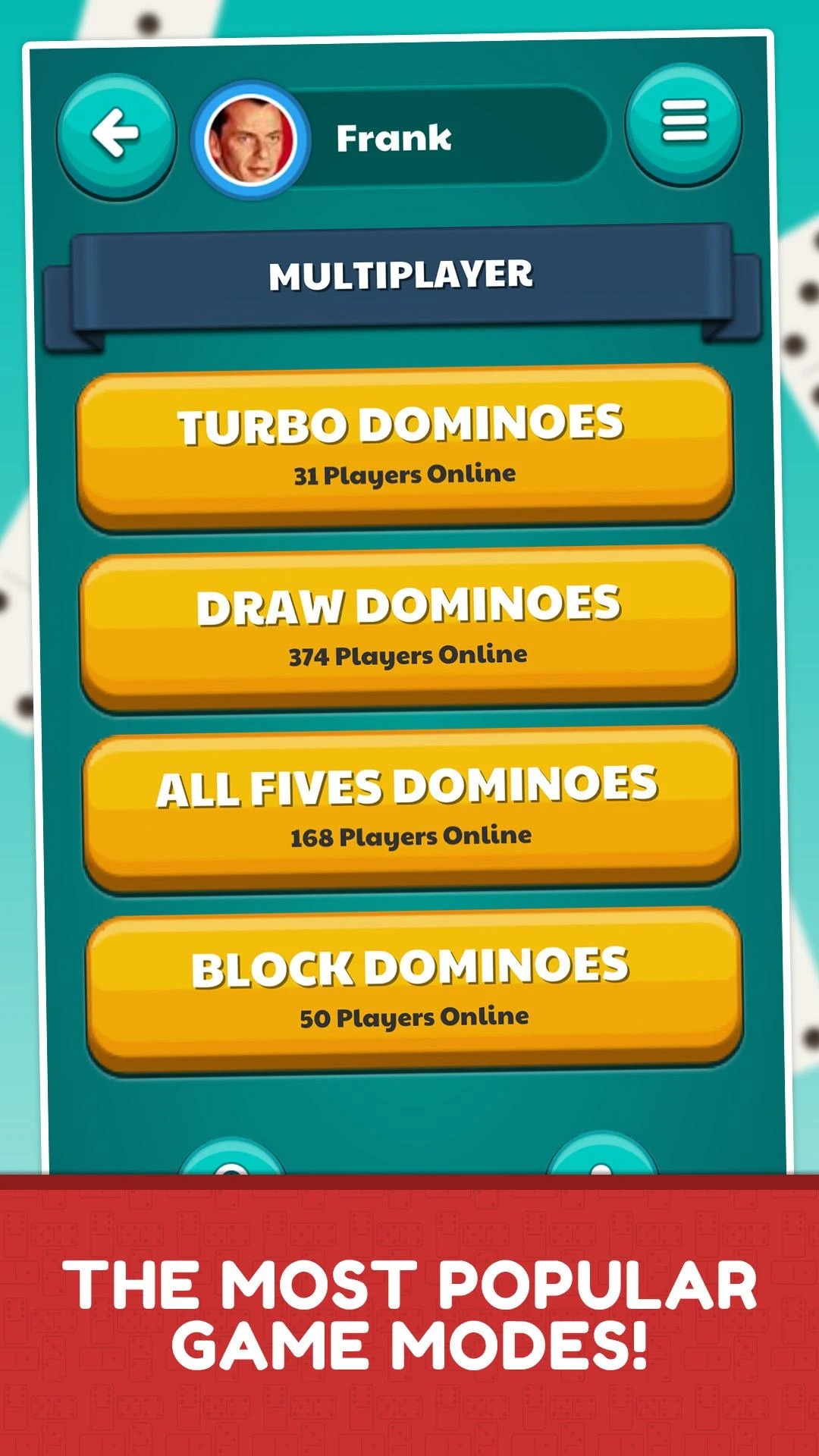 Domino Go – Online Board Game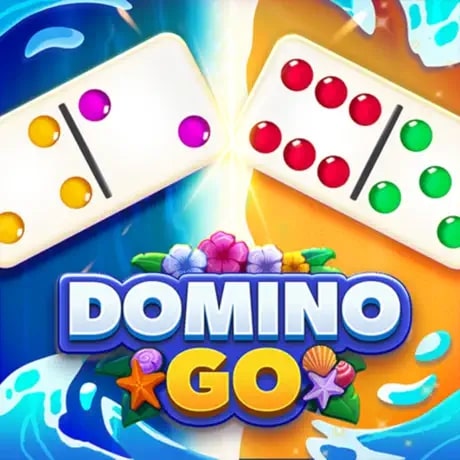 Board games have never been so colorful and exciting. Domino Go offers you an unusual game, which is characterized by an interesting plot and bright design. Both adults and children play this game with pleasure.
Play for free, pass difficult levels, and get rewards. There is a great bonus system and a lot of unexpected surprises. If you like classic dominoes, this game will become your favorite.
Several variations of the popular game are collected here. You can choose the dominoes with blocks or with fives. Or you can play dominoes with a raffle.
The app imitates a real domino game but adds positive elements in the form of extra rounds and cute characters.
The rules of the game do not differ from the common ones. Choose the length of the game and the game mode. You can play against the computer or get a real opponent. With Domino Go, the board game comes to life before your eyes.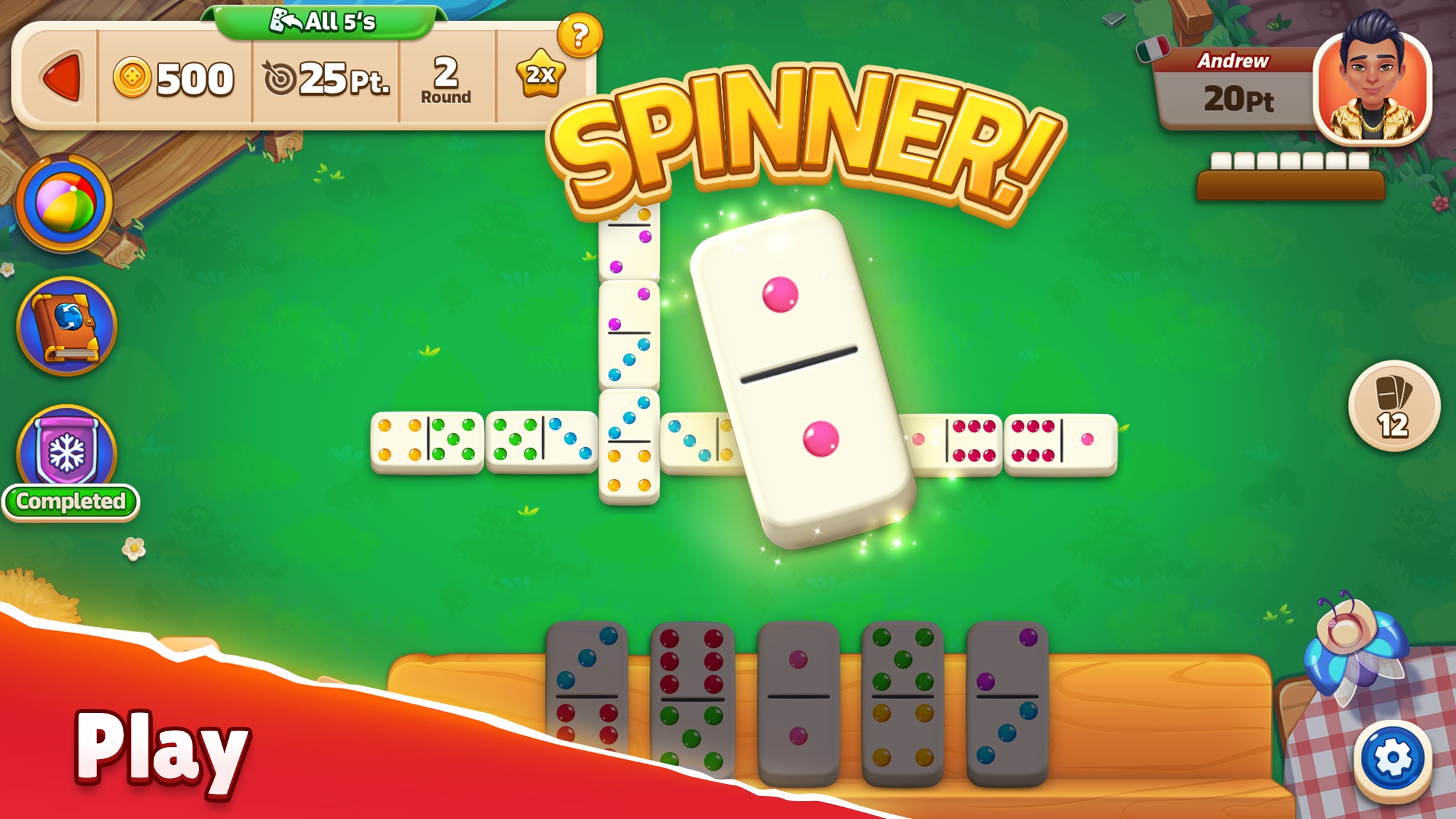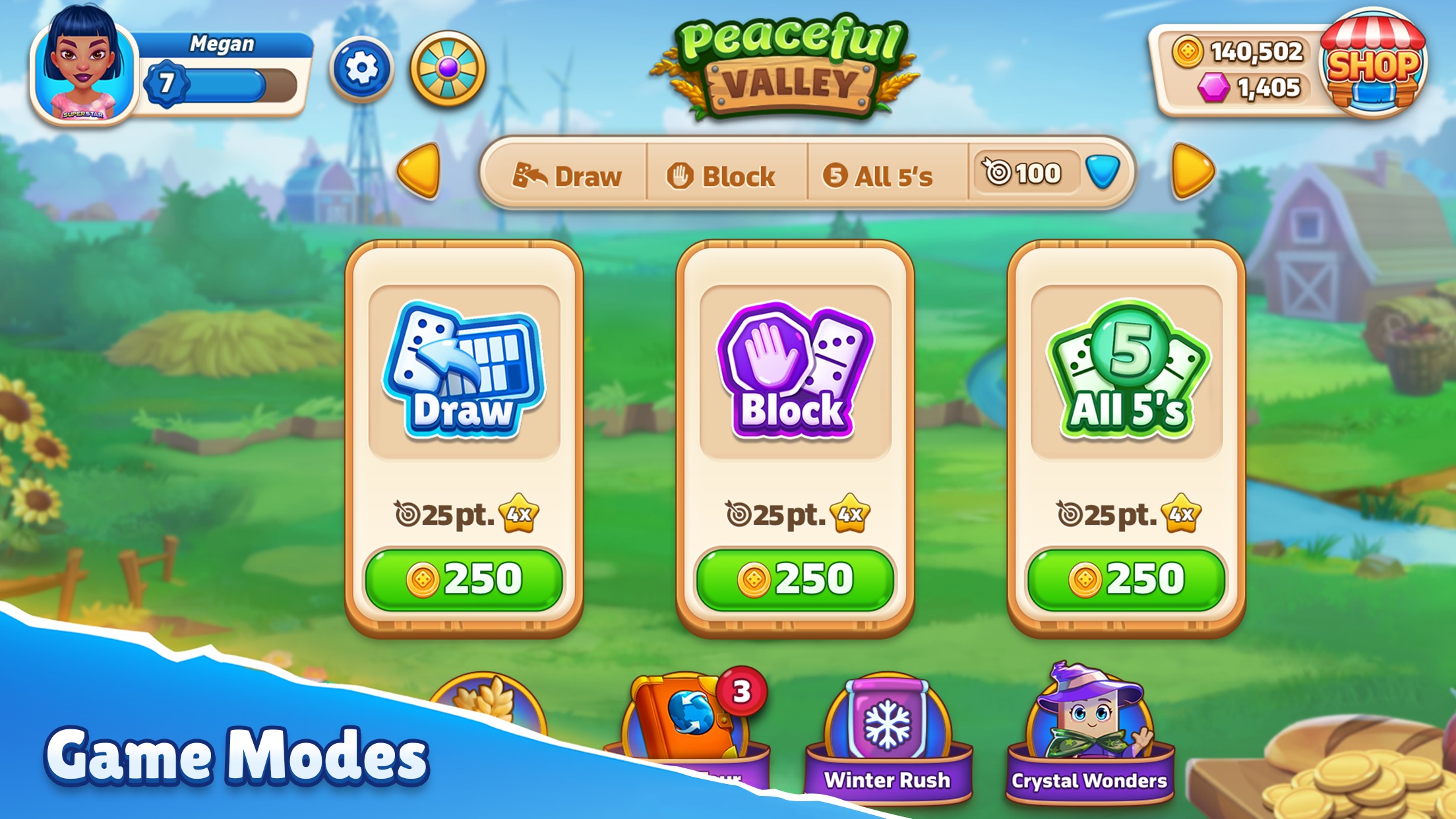 Domino – Dominos online game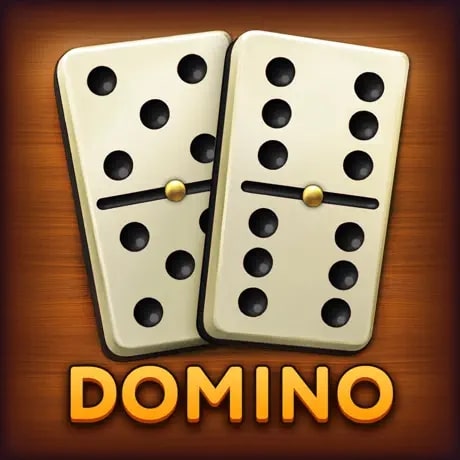 Domino – Dominos online game is a complete collection of classic board games. Now you can play your favorite games anywhere. You will not have to look for a partner, because in this app there are always willing to keep you company.
The game is free. Play goat and fives as you did with your friends in the yard many years ago. No complicated rules and no long waiting time. A total of 6 classic games are provided. Set the parameters, choose your game, and win.
You can play online with other participants from all over the world. In offline mode, you will be offered a game with artificial intelligence. There is nothing superfluous in the app: only you, the opponent, and dominoes.
To cheer yourself up, give a funny gift to your opponent and watch his or her reaction. You can always see your results and check with the general table. Domino – Dominos online game is one of the best solutions for everyone who wants to try their hand at classic Dominoes games.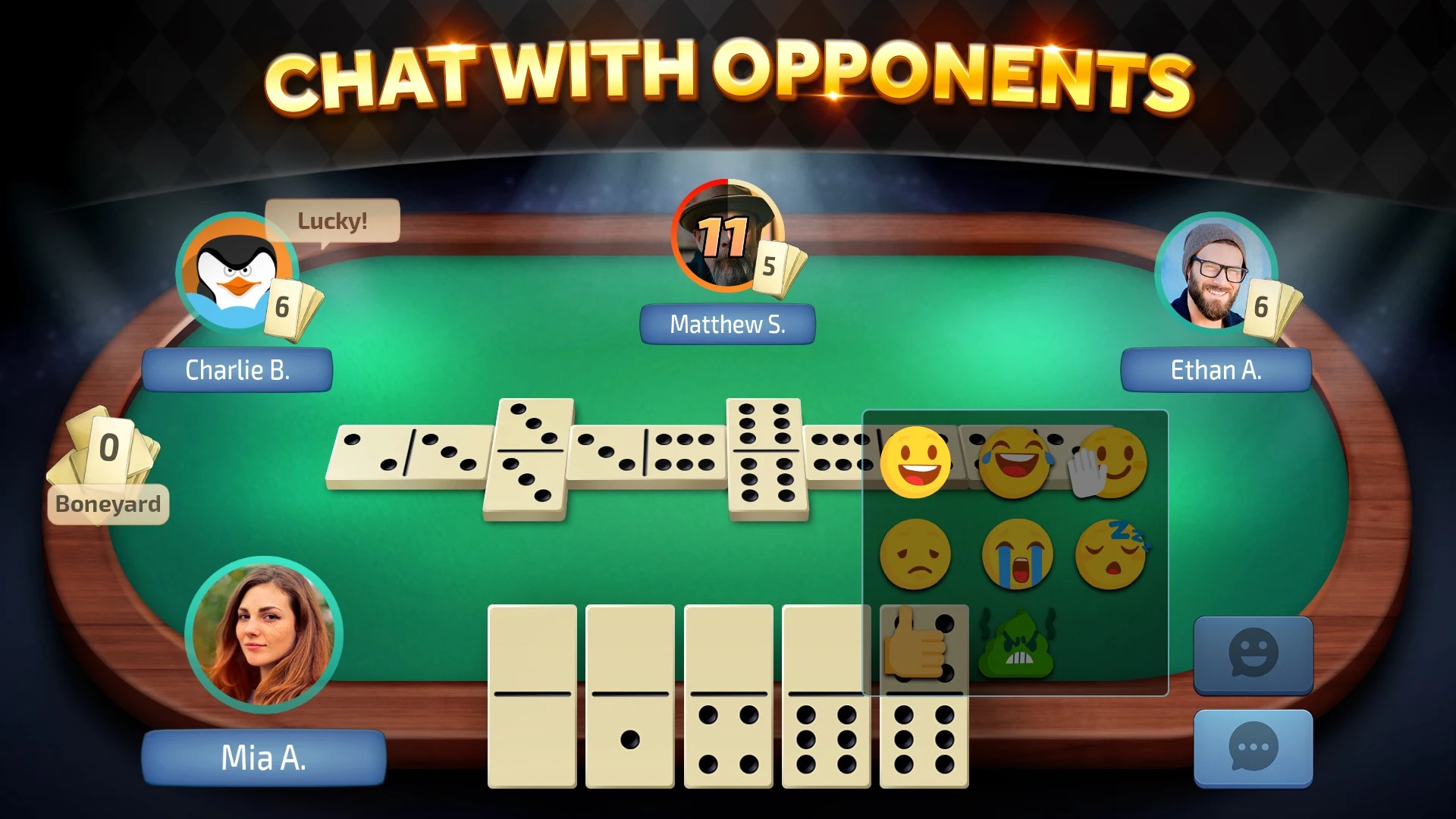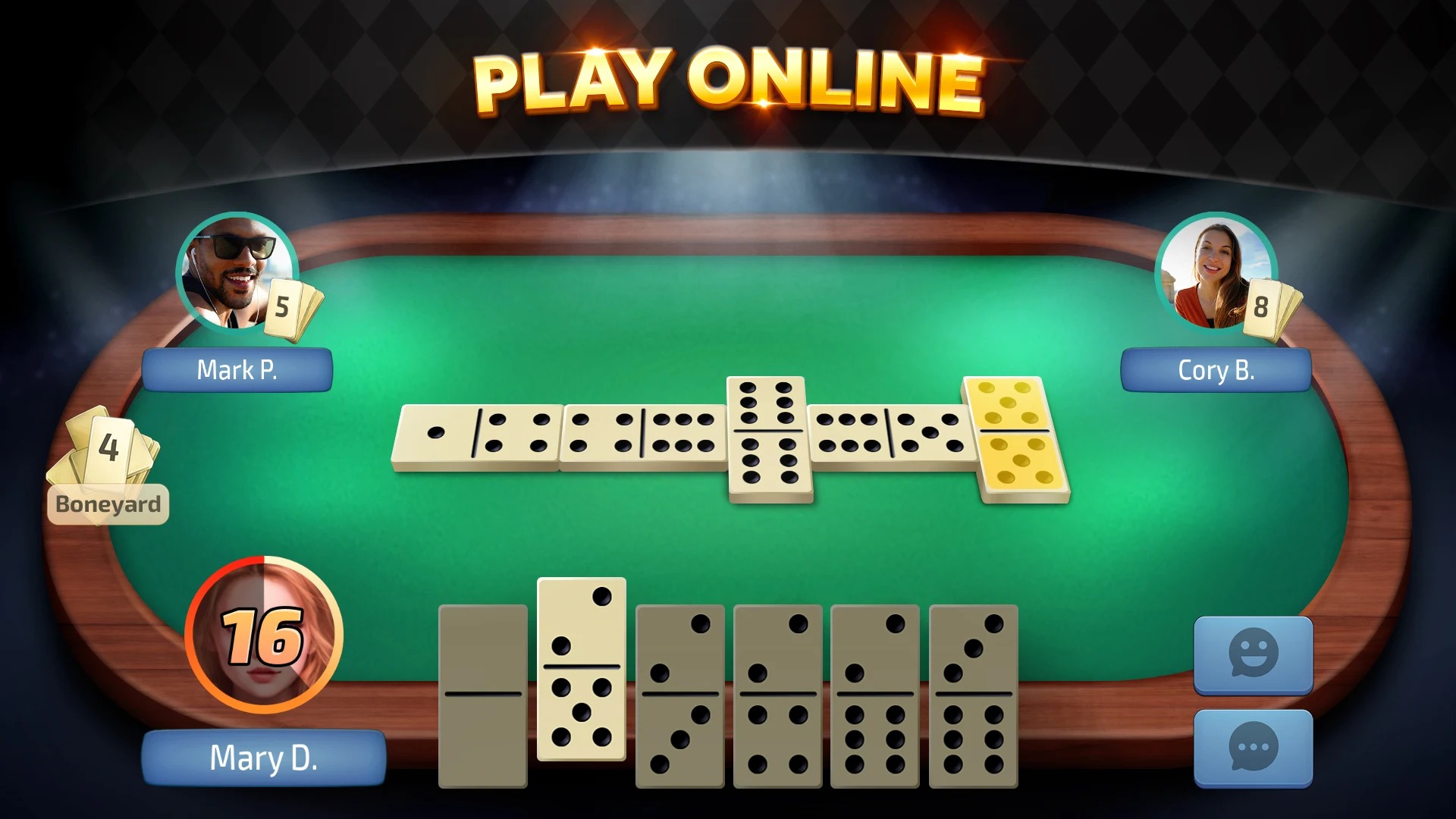 Domino Dreams™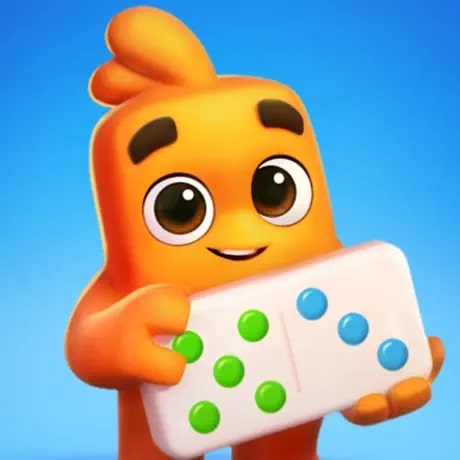 Domino Dreams is perfect for little players who want to familiarize themselves with the game of dominoes. Download the app and go on an exciting journey together with funny characters.
The design of the game is thought out to the smallest detail. In addition to the usual dominoes, you will get a chance to spin roulette and get valuable prizes. The whole game is created in the same style, so each round will bring you closer to victory.
There are many locations including the ocean and the North Pole. This game creates a calm and pleasant atmosphere, which helps you relax after a hard day's work. Kids are happy to take part in this pleasant and fun journey through the fairy-tale kingdom.
In addition to playing dominoes, you will have to help in harvesting and building the city. The number of levels is practically unlimited: there is always a new and exciting activity for you. Create your own kingdom by playing dominoes with Domino Dreams.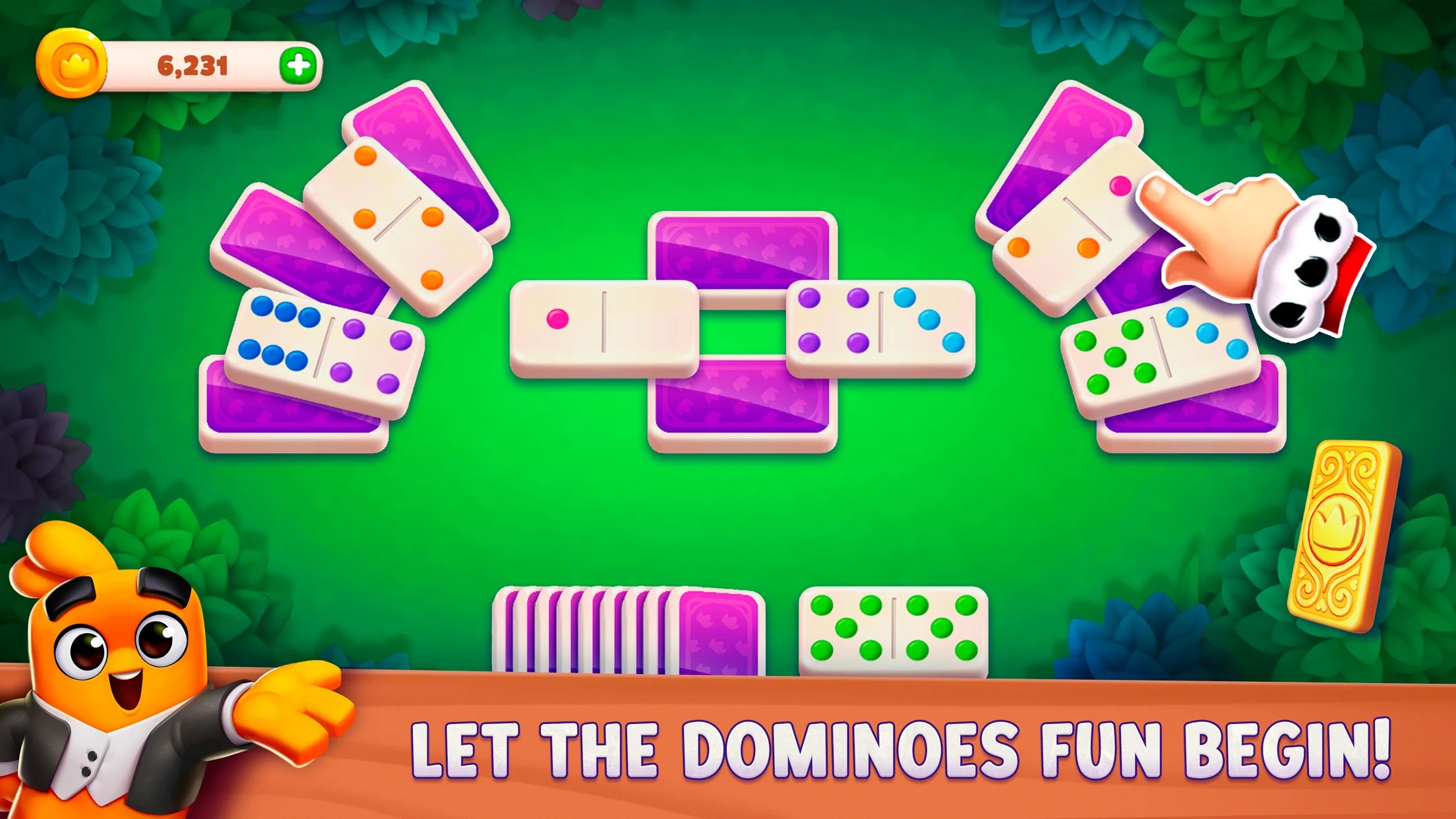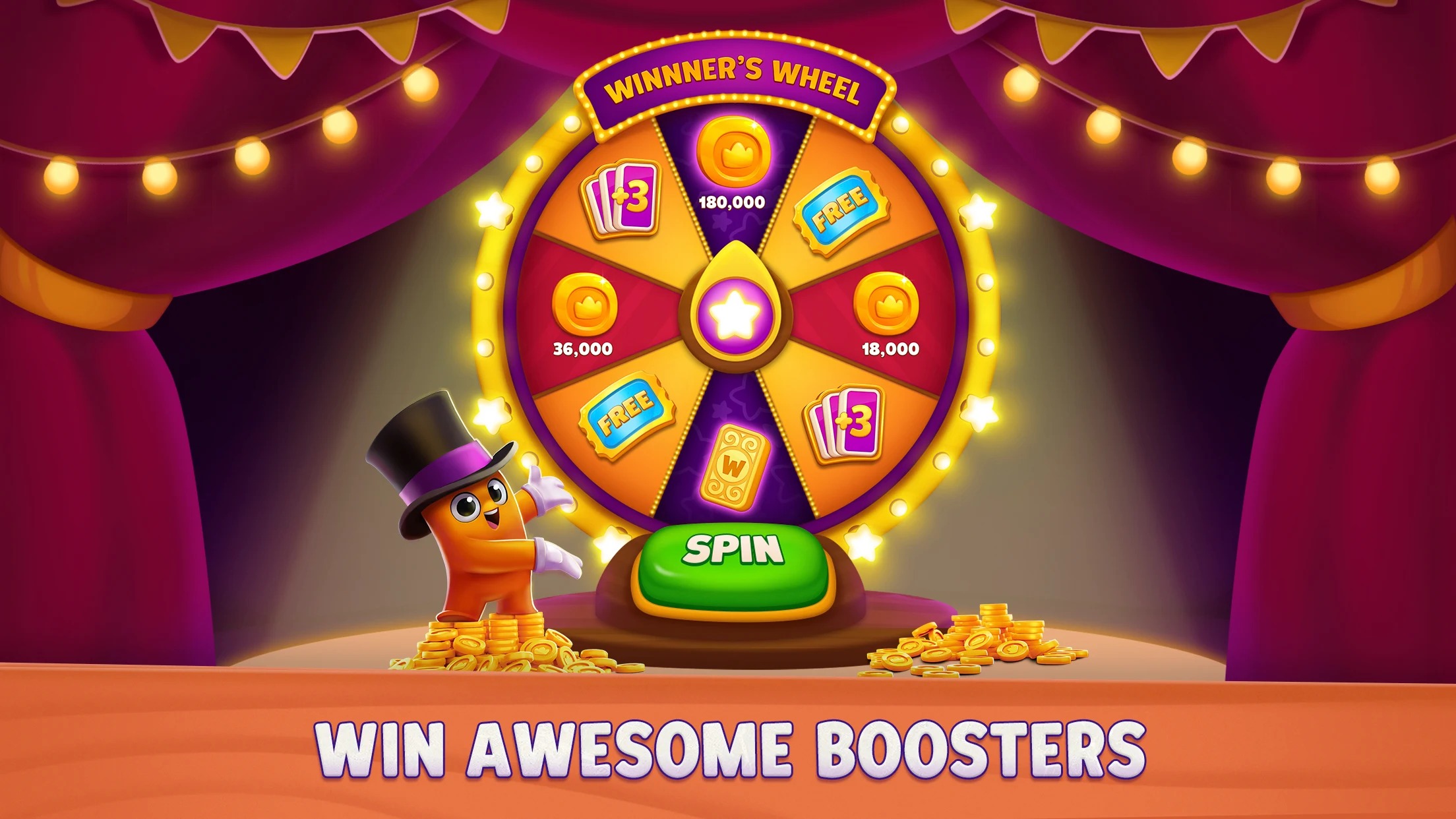 You may also like: 8 Best Multiplayer Chess Apps for Android & iOS
Dominoes Online by Magic Board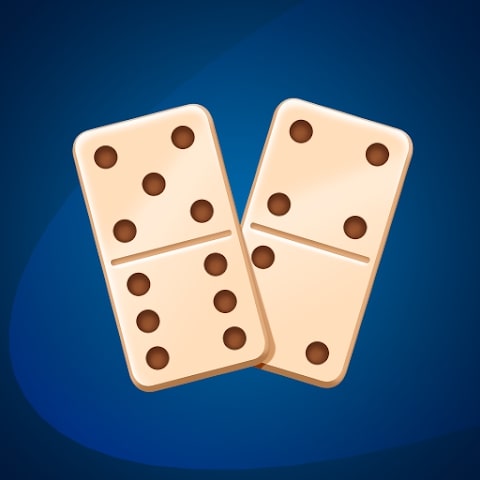 Dominoes Online by Magic Board is created for connoisseurs of classics. In this app, you will definitely find participants with similar interests and will be able to enjoy a masterful game.
The design of the app is made in the style of online casinos, which adds mystery and unpredictability. Spend time with fun and benefit at the gaming table.
Take part in epic battles and win an incredible victory. Dominoes has been recognized in many countries of the world and does not lose relevance to this day.
Choose one of 3 games: classic game, goat, and game with blocks. Free credits are added to your account hourly. No paid subscriptions and no advertising.
The game is played only with real participants. If you liked the game with a certain user, you can always invite him or her to cooperate. The party is designed for the number of players from 2 to 4.
You will be pleasantly surprised with the variety of shapes and models of knuckles, tables, and accessories. Don't forget to check the achievement board and calculate your points.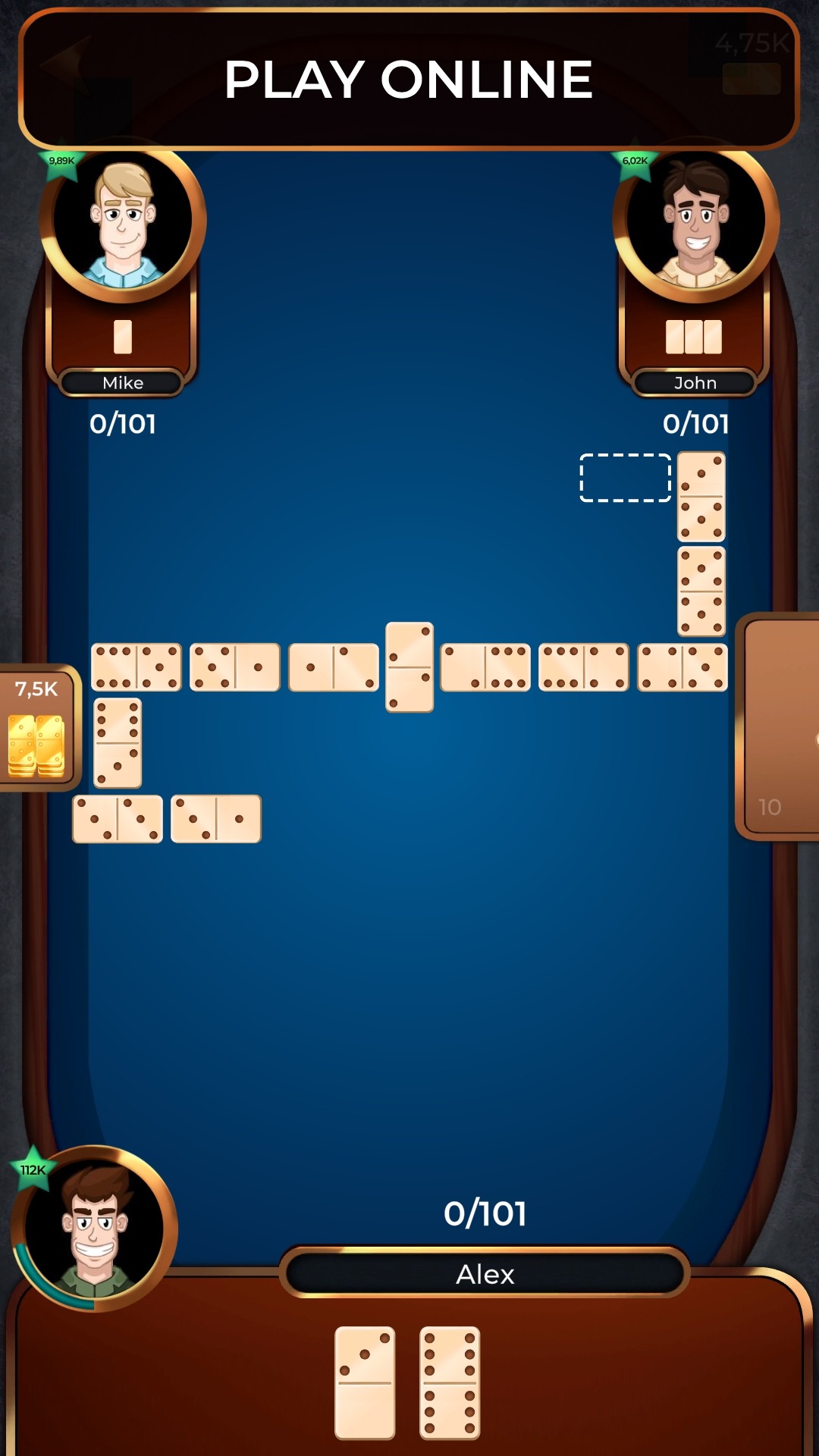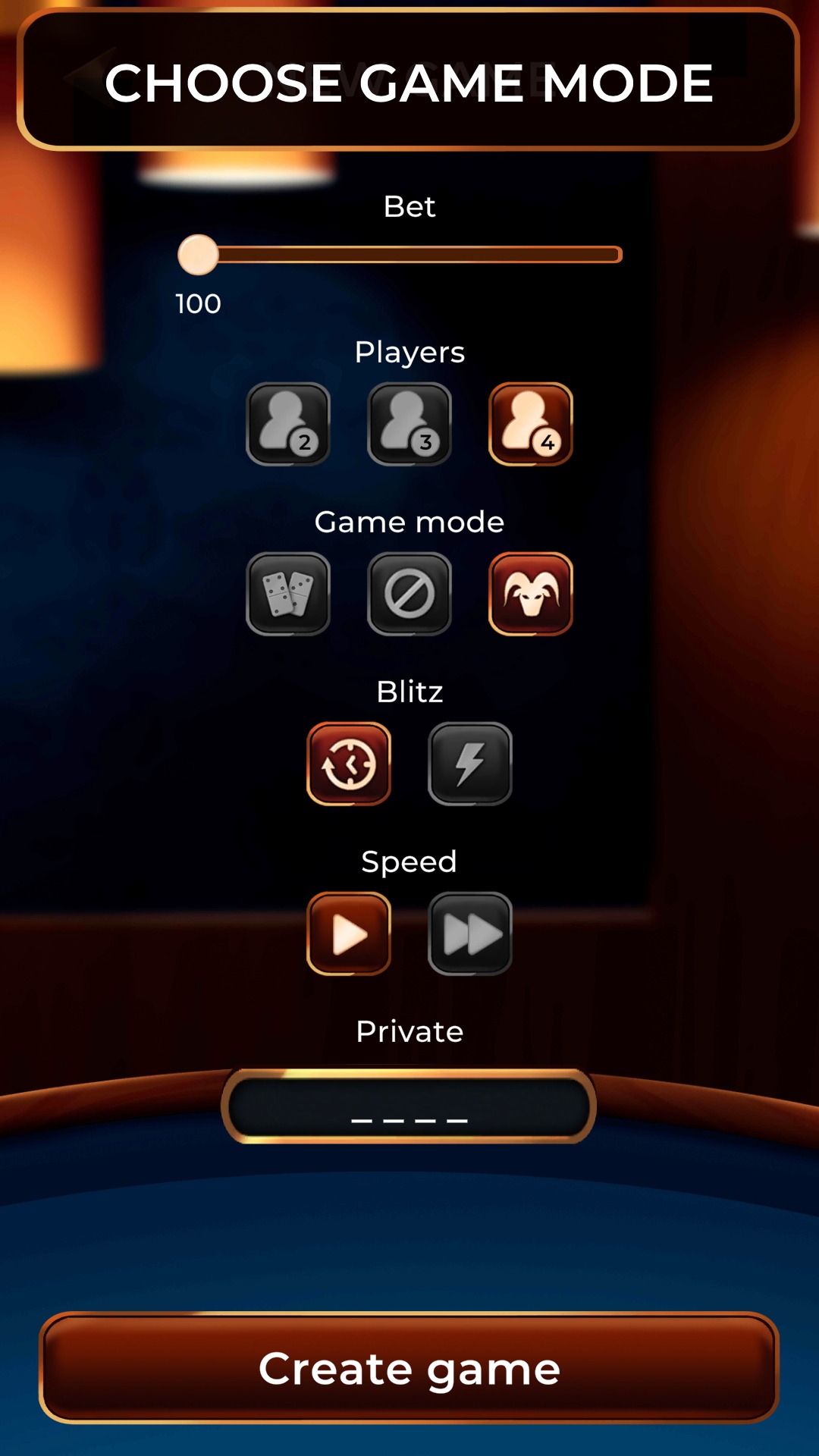 Domino by Brain Vault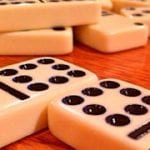 If you would like to try as many different styles of domino playing as possible, the Domino by Brain Vault application will help you perfectly. Here you will see 10 new versions of the game, and the developers promise that very soon there will be additional varieties.
You can play the game in the company of 2 to 4 people, so you can immediately call your friends and run the game. Learn by yourself will be possible with the help of an artificial intelligence system, which adjusts to your skill level.
Daily Domino by Brain Vault offers you a bonus for entering the game and start the process. It is also worth noting the convenient management – everything is made intuitively understandable even for the most novice players.
You can play the dominoes online with people from anywhere in the world – perhaps your first match will be held with a man from Brazil or a boy from Ukraine. You can play everywhere – the main thing is to have a connection to the network and run the application itself.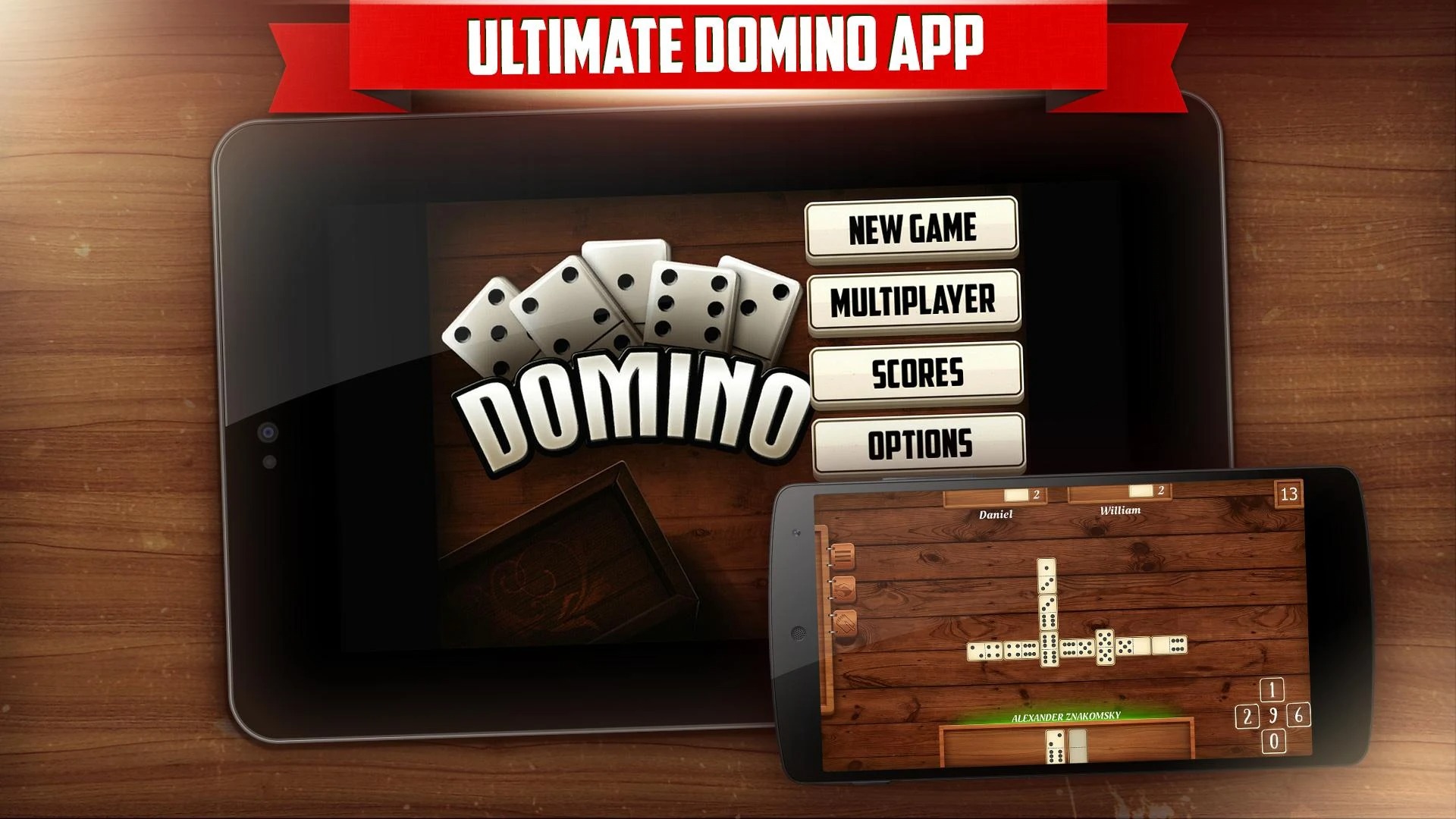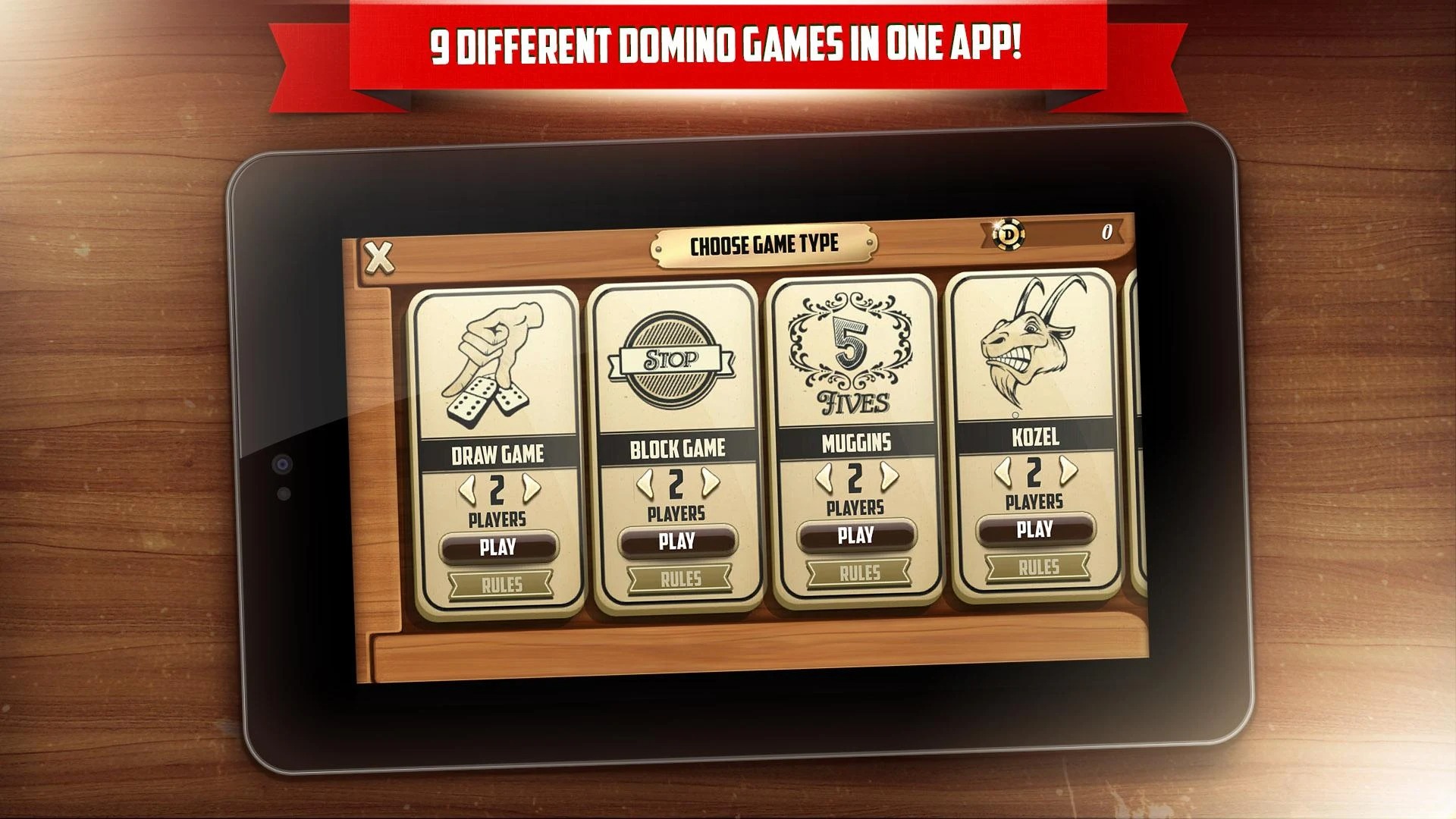 Dominos by Vintolo Ltd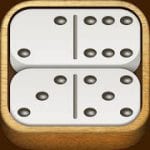 Dominos is called one of the most beautiful domino games with excellent graphics. It's really difficult to disprove – the developers have tried to make it so that even fastidious users remain satisfied.
You can also play alone, training your skills on an opponent-computer or with a random person from the Internet. It should be noted that Dominos algorithms do not always work correctly, so there may be a situation when the artificial intelligence beats you many times in a row.
According to Dominos rules, the winner is the player who scored more than 150 points before the opponent. You can combine different dice in your game, using everything you have on your hands.
By the way, the appearance of the dice themselves can also be adjusted. Some of them have standard colored dots on their surface, while others have numbers written on them. So if you are a novice player and are afraid to get confused, we recommend you to use the option with numbers.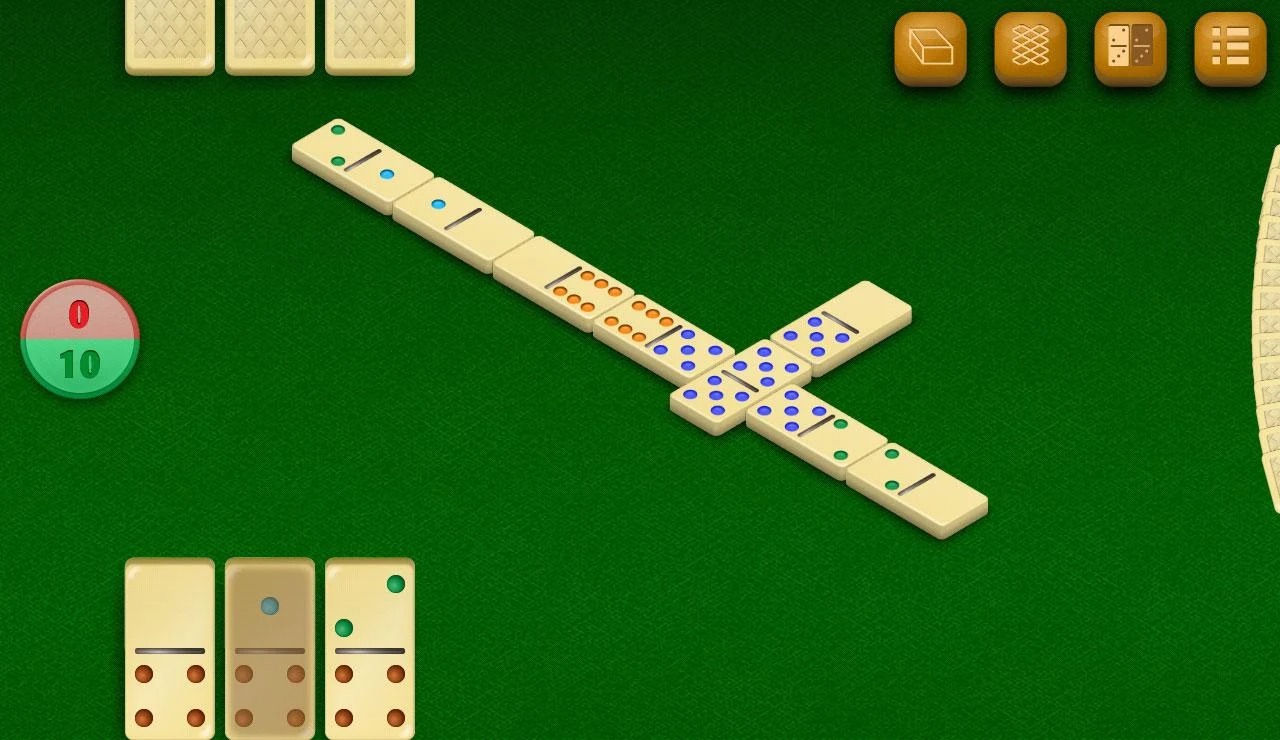 Dominoes – Classic Domino Board Game by Coffee Break Games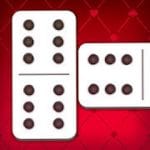 Dominoes can cause you associations not only with pensioners. Many people played it as a child together with their friends or family, gathering in a large company in the evening.
Dominoes will allow you to plunge into your childhood and indulge in memories that are sure to be pleasant. This game is designed for those people who are already familiar with the rules of the game and would just like to have an application where you can play your favorite Domino.
Here the developers present users 3 different modes with 3 levels of complexity. Among them, you will choose the one that you think is more familiar to you. Among them, in Dominoes you can find a classic version of the game, block dominoes, and all fives domino.
If you are familiar with only one type, we recommend you to read the rules – they are different for each variation of the game.
For example, the most difficult is considered to be all fives domino, because there you will need to calculate the multiplicity of dice constantly. If you want something unusual – Dominoes will provide you with it.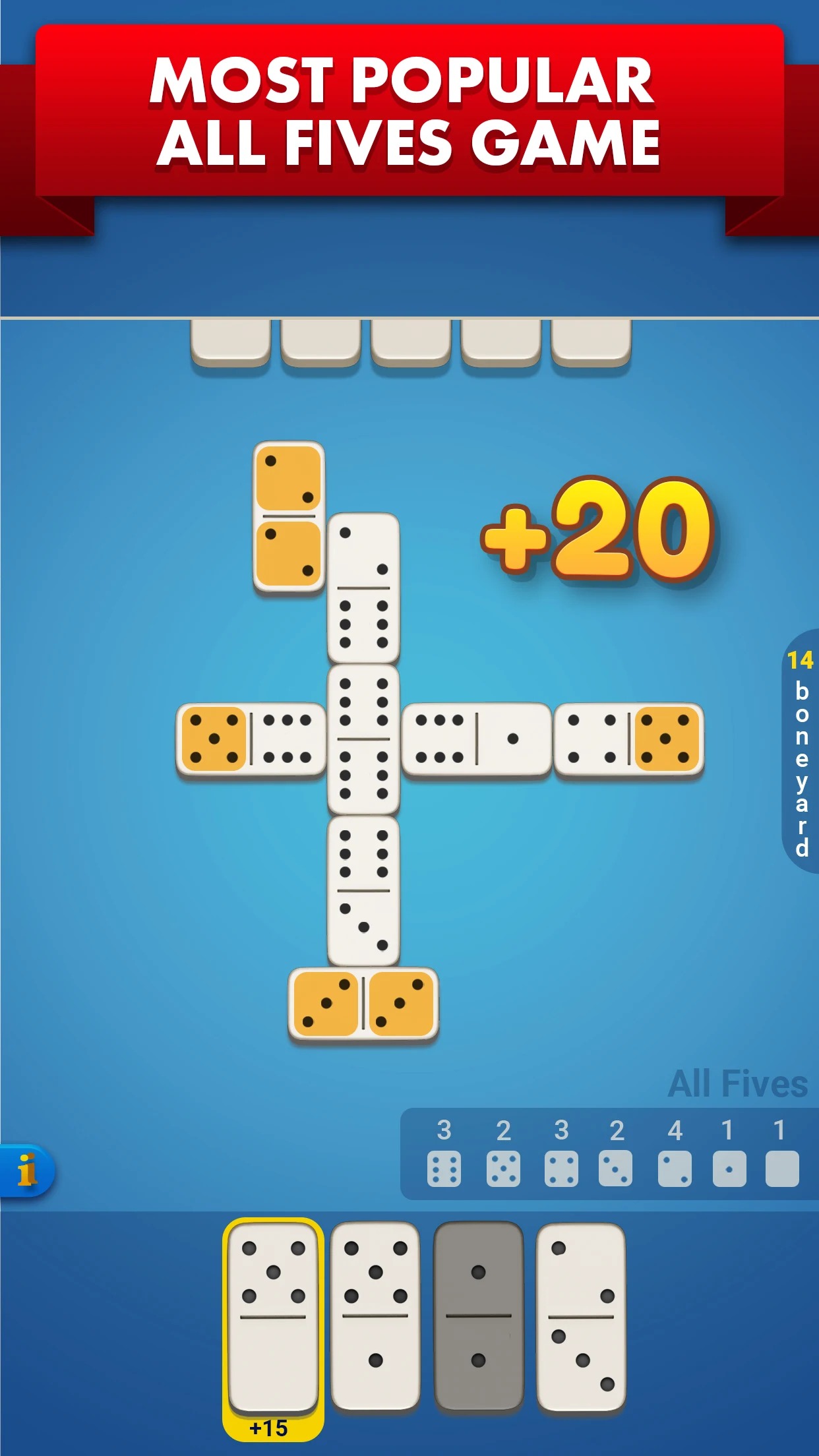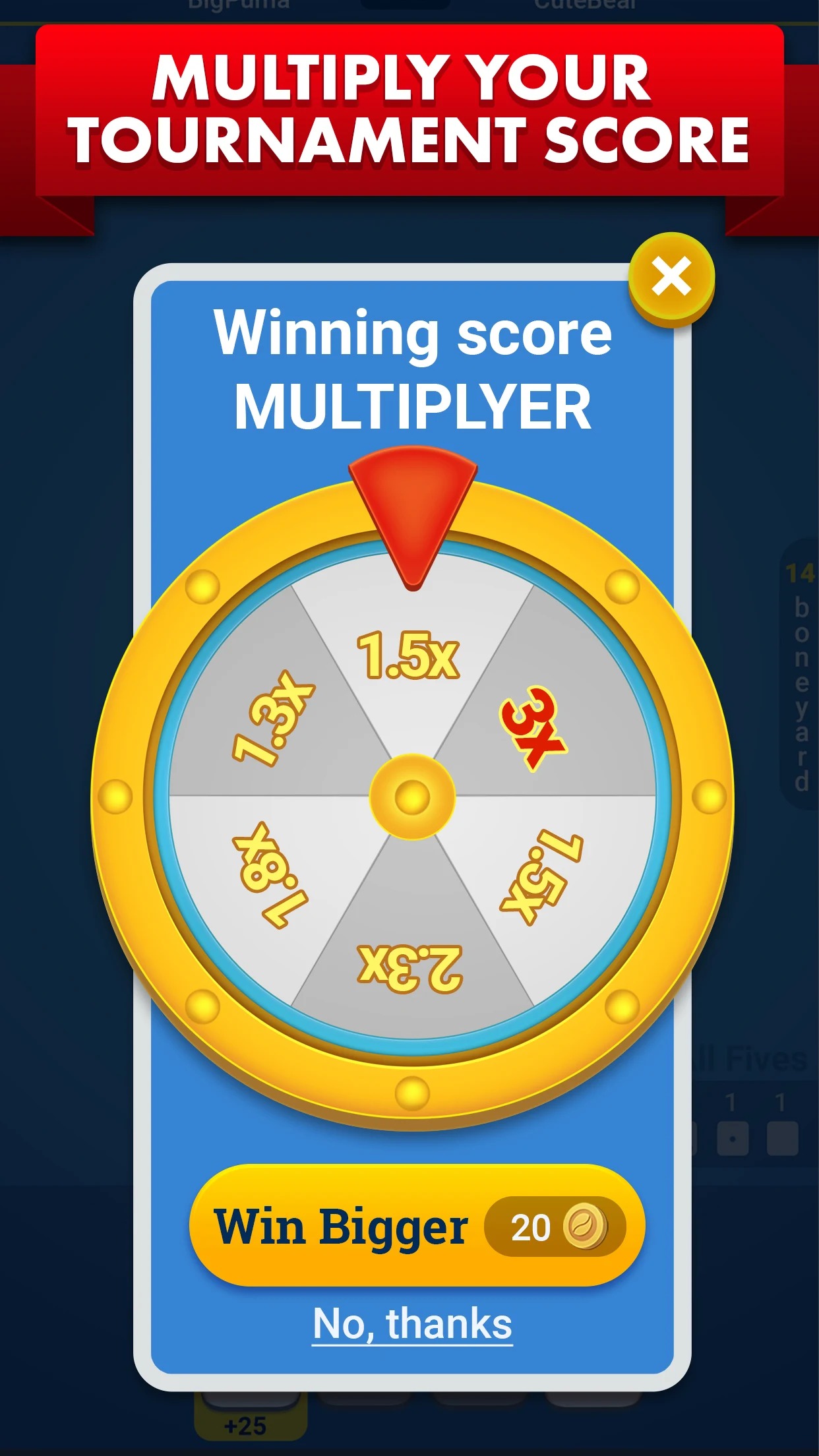 Dominos Game – Best Dominoes by FIOGONIA LIMITED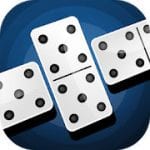 If you want to get a free application for the game, in which you can try your luck and perhaps even logic, then we present Dominos Game. Here you will get the experience of playing virtual dominoes, which could also be known as Muggins.
The application interface is very smooth and convenient, and you can quickly switch between modes, opponents, and even dice. The gaming animation will please those people who pay special attention to the details in the graphics.
Just like the standard Dominos Game version, Dominos Game offers players a set of 28 dice. According to the classics, each of them has a certain number of points, which you will need to use in the game.
The point is that the first player, who reaches a certain number of points, wins. Try to get rid of all the tiles that are at your disposal – only thus the victory will be in your hands.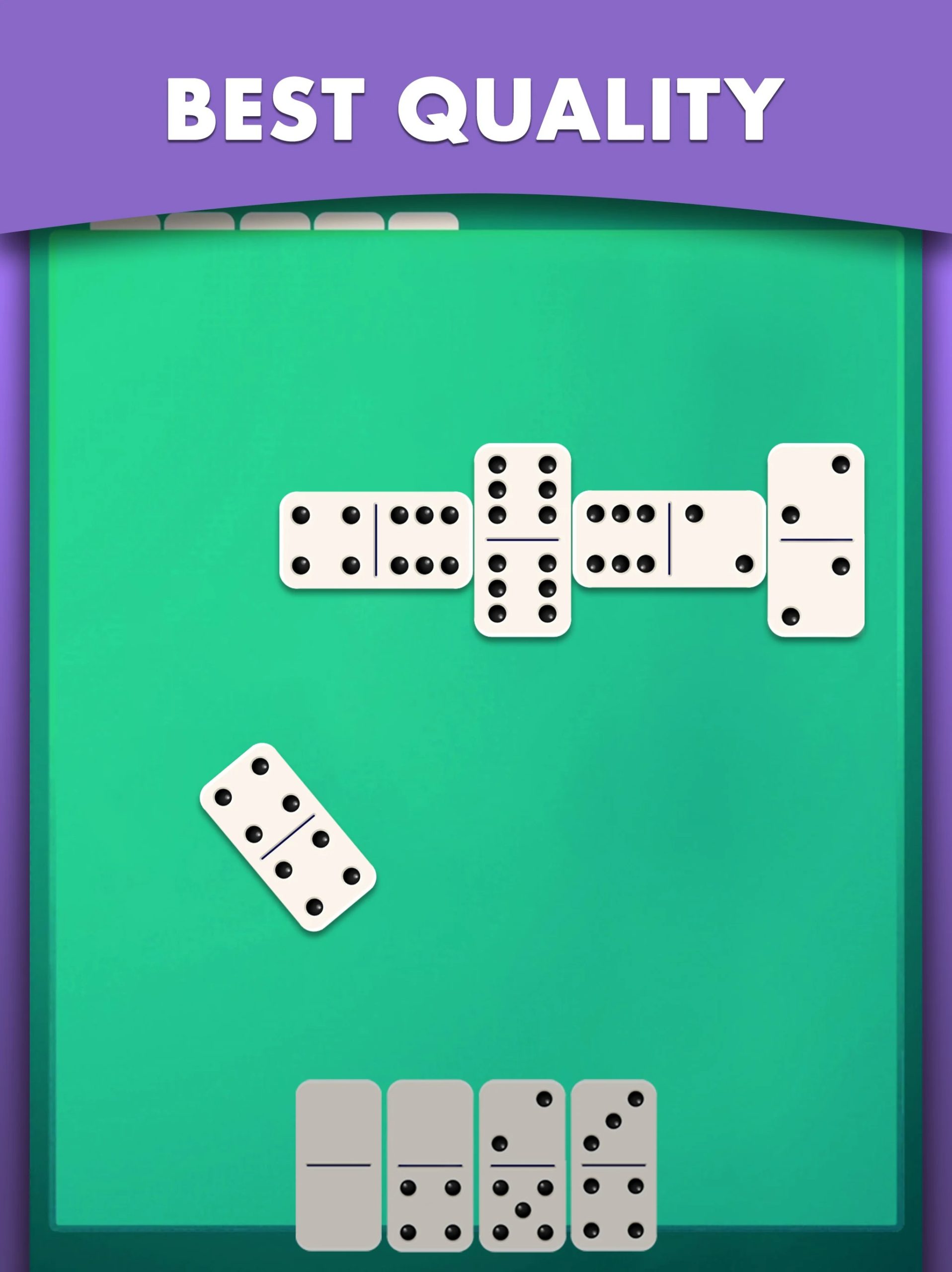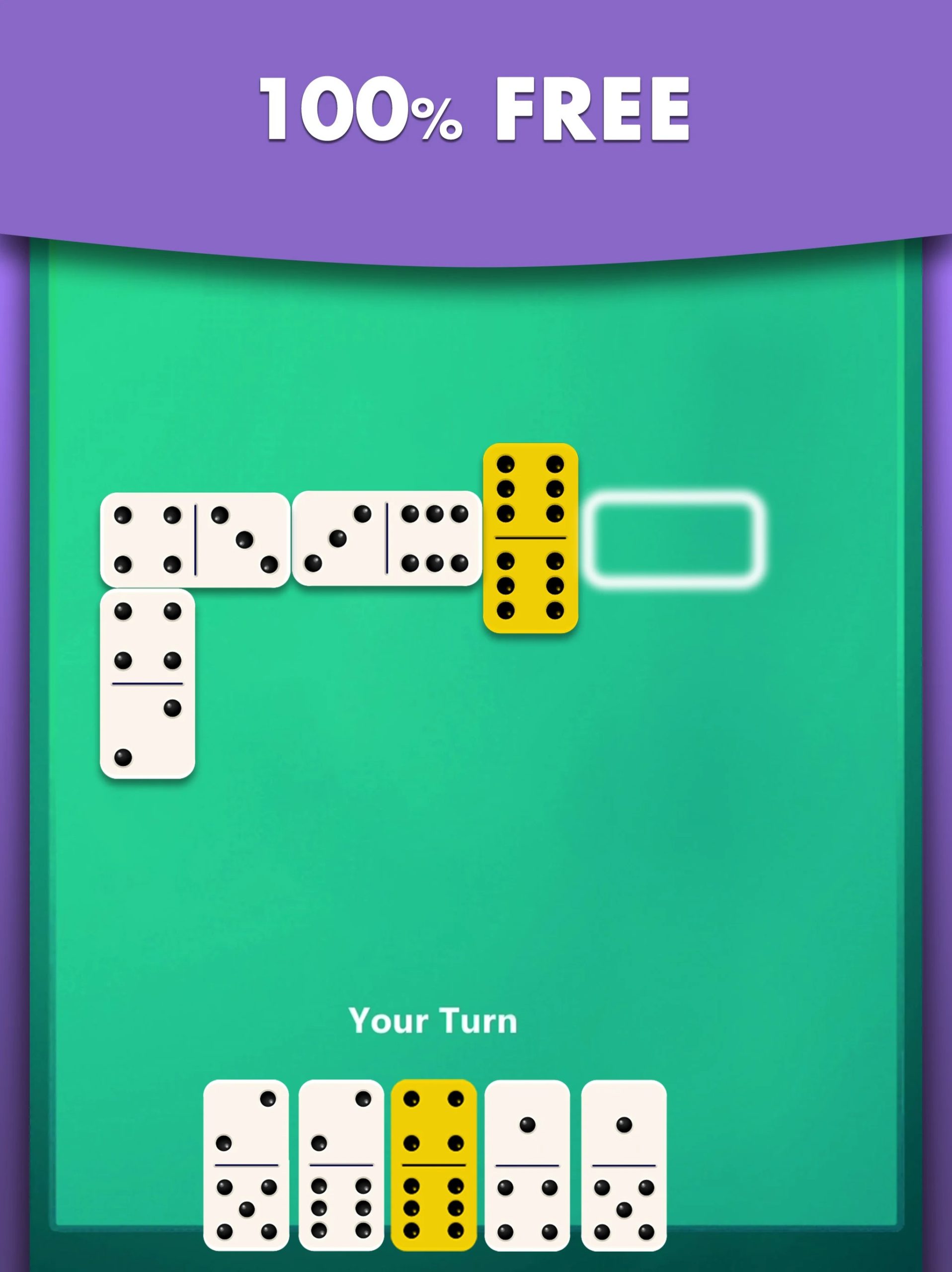 You may also like: 21 Best Multiplayer Strategy Games for Android
Domino Master! #1 Multiplayer Game by TikGames LLC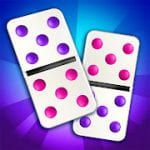 It is not necessary to meet friends in person to spend a great evening at the game. Domino Master will allow you to enjoy playing dominoes online while playing in real-time with your friends.
Up to 4 people can take part in the game at the same time. Each of the invitees must be in your friends on Facebook, and you will need to link your personal page to the game.
Domino Master has in its arsenal a popular variation of the game All Fives Domino. It is accompanied by constant action and action, which will constantly keep you in suspense.
All your game statistics will be saved so that you do not lose any of the results of your game. It shows how your winnings and losses relate, the total number of wins and matches, and other similar information. Beginners and experienced players can try their luck in Domino Master.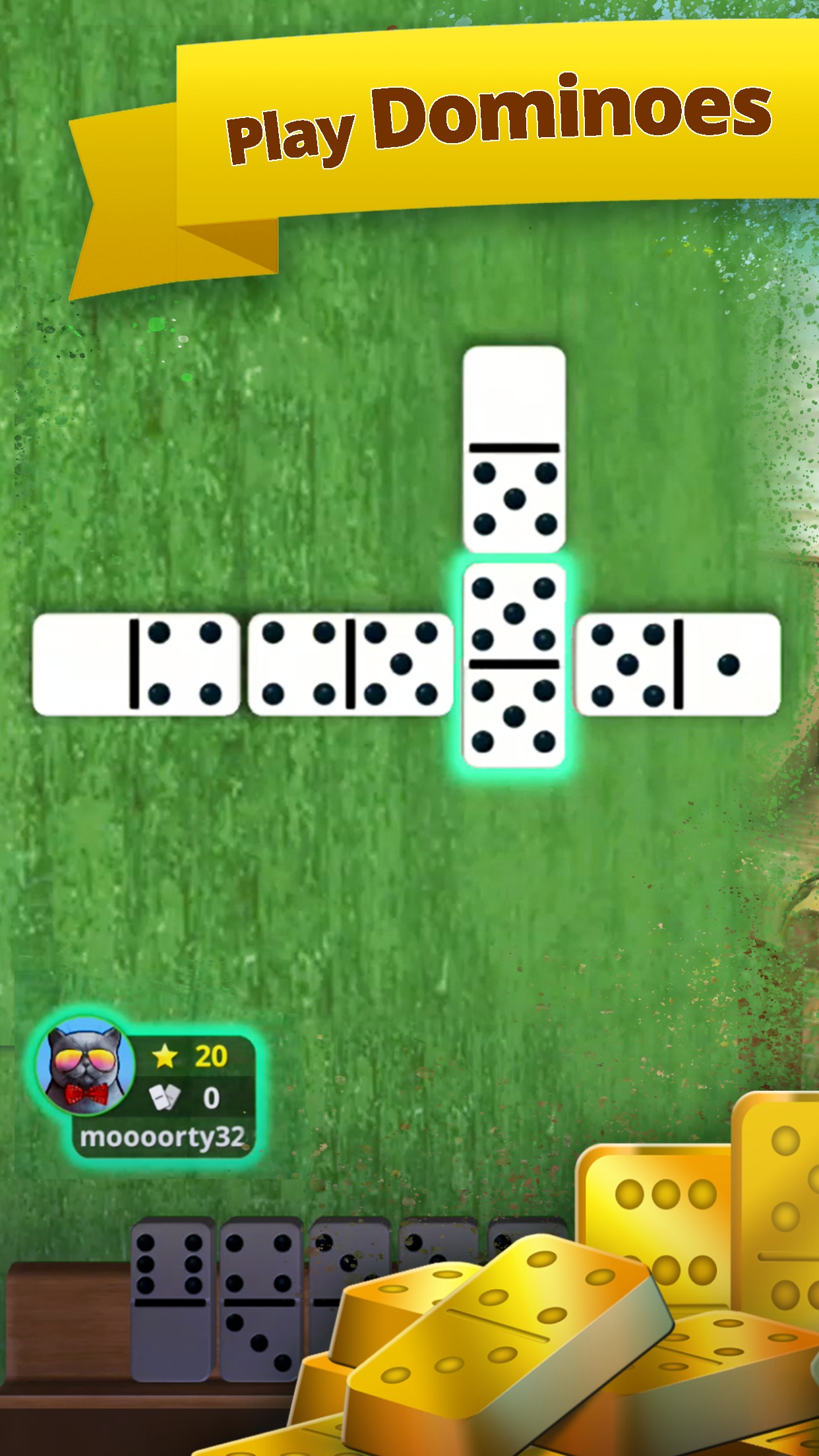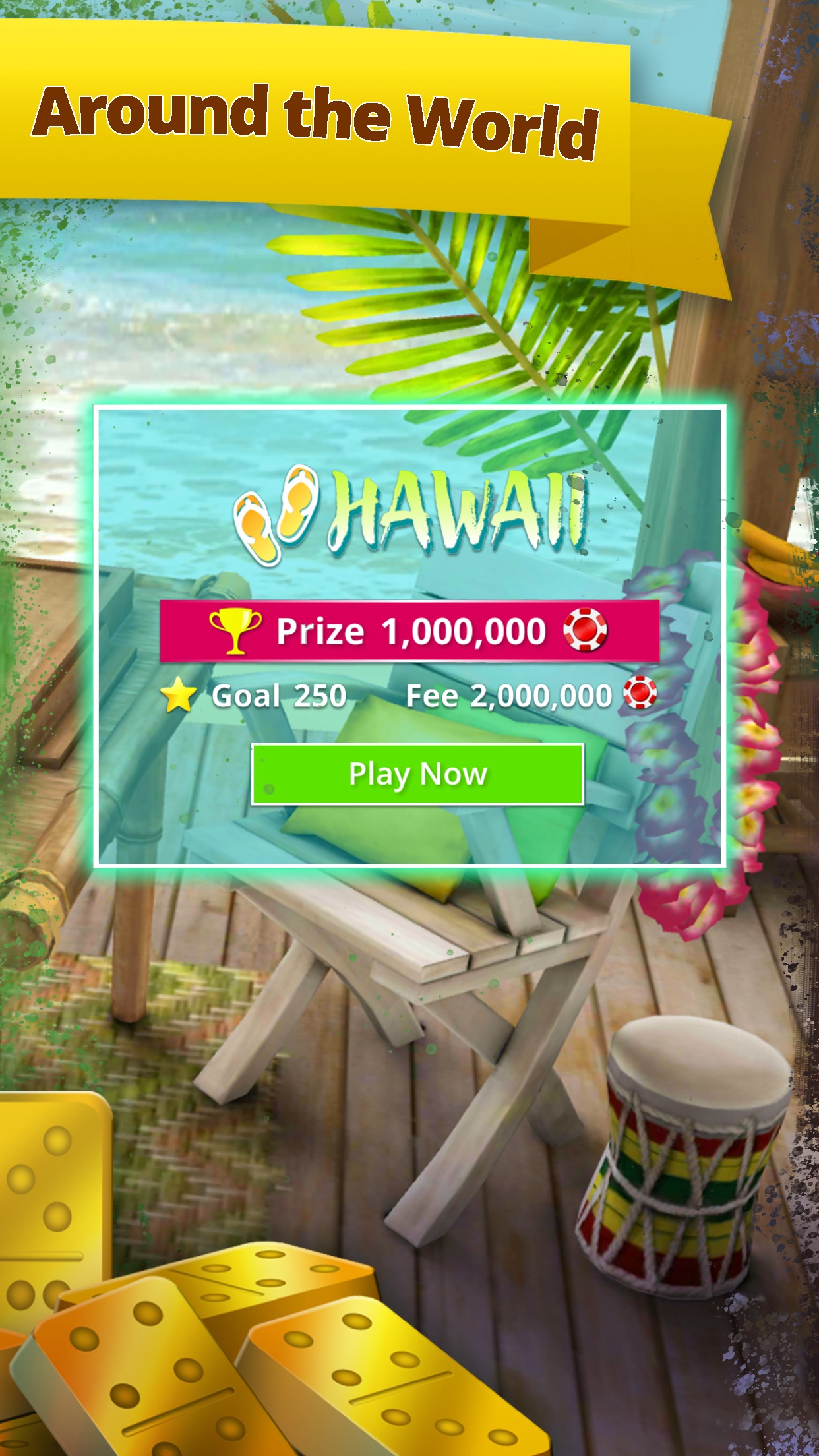 Perhaps you even have a company of friends, with whom you often play online in various computer and mobile games. Dominoes is another option for how you can spend the evening together.
So, for example, being indifferent apartments or even in different cities, you can unite for a while and start the game. The more so, that many of the games, which we have told you about, are designed for an online games.
At the same time, you can also enjoy yourself: applications can offer you a game with a bot, or with strangers – the choice is yours. We hope that this article was useful for you because it is never too late to remember an old and interesting game.