When we post content on social media, we want to look impeccable. Even if there are no imperfections on your face, there is often a need for tools to help you adjust the light, shadows, and other photo parameters.
Adjusting each parameter separately is quite a chore and sometimes even difficult. To avoid all these problems, these best face filter apps in 2023 for Android & iOS come in handy. 
Surprise your social media subscribers with uniqe and extraordinary content using these free apps to add your face to a GIF.
Fotogenic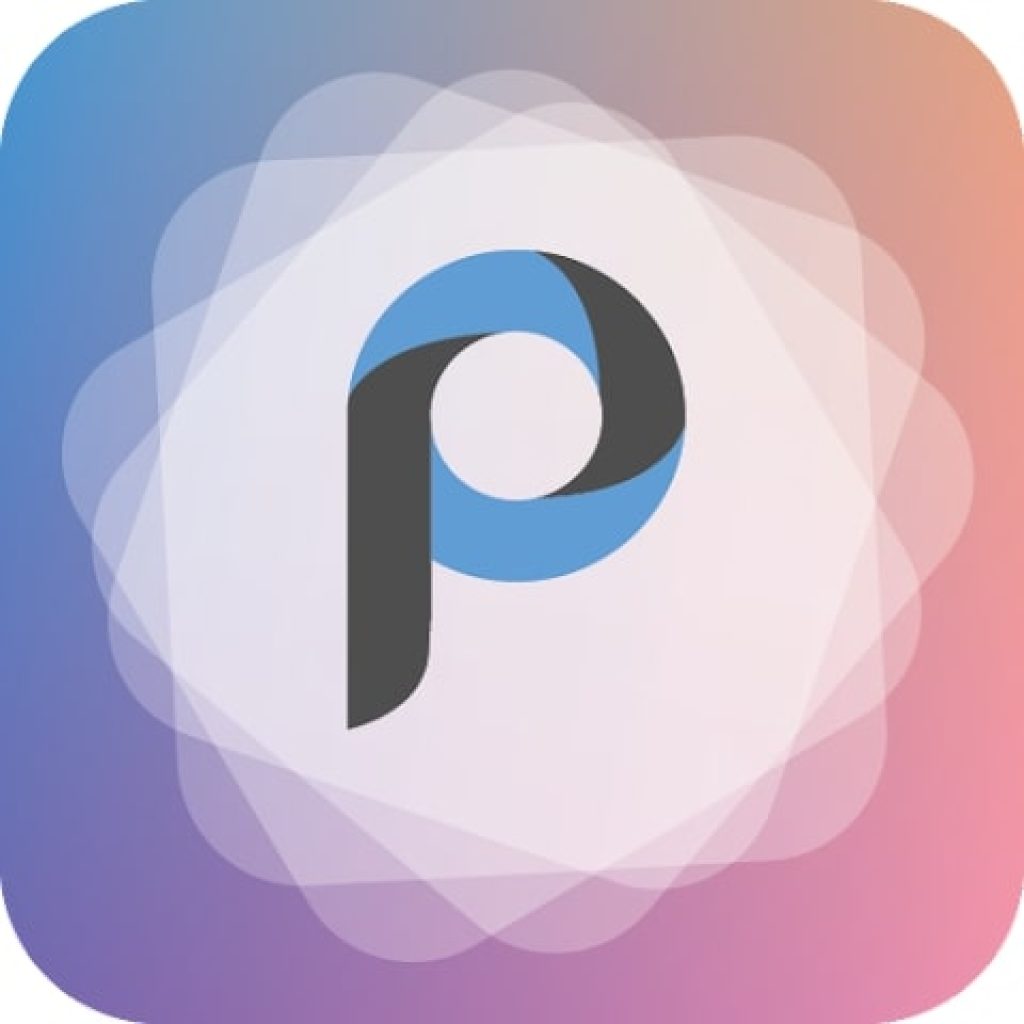 Fotogenic is a photo editor program in which you can process your photos and make them even more attractive. It will appeal to everyone who is passionate about photography.
New users like the app, even those who have not used similar programs before because all the functions are clear. Besides, the controls are simple, which even media editing professionals will appreciate.
Fotogenic has many useful features, for example, you can create unique effects for the design of texts. You will also have the ability to add special bubbles to the photo to liven it up in this way.
Moreover, you can optionally put a caption under the photo. Don't forget to edit your face, there are also smoothing and whitening effects. If you were photographed without makeup and you want to see yourself with bright shadows and arrows, no problem, makeup can be added.
Edit your body, add abs, and make your waistline more prominent. Also change the brightness, lighting, and background in the app, and put highlights where you like. What's more, use the effect of romantic relationships, natural phenomena, and more.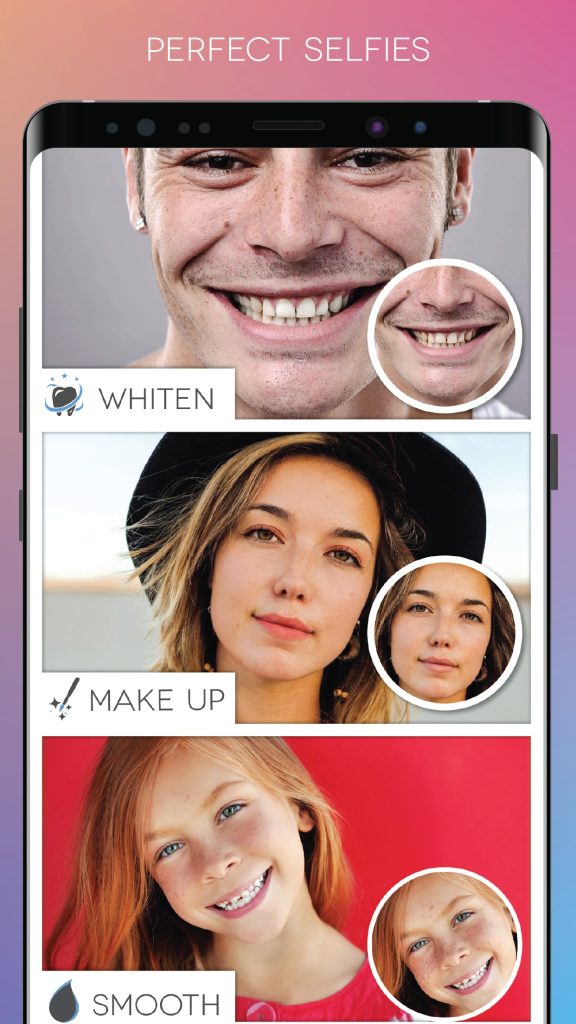 Make the photo so close to reality that no one will notice the interference. There are a huge number of effects you can use by downloading Fotogenic.


You may also like: 10 Free Selfie Filter Apps for Android & iOS
FaceApp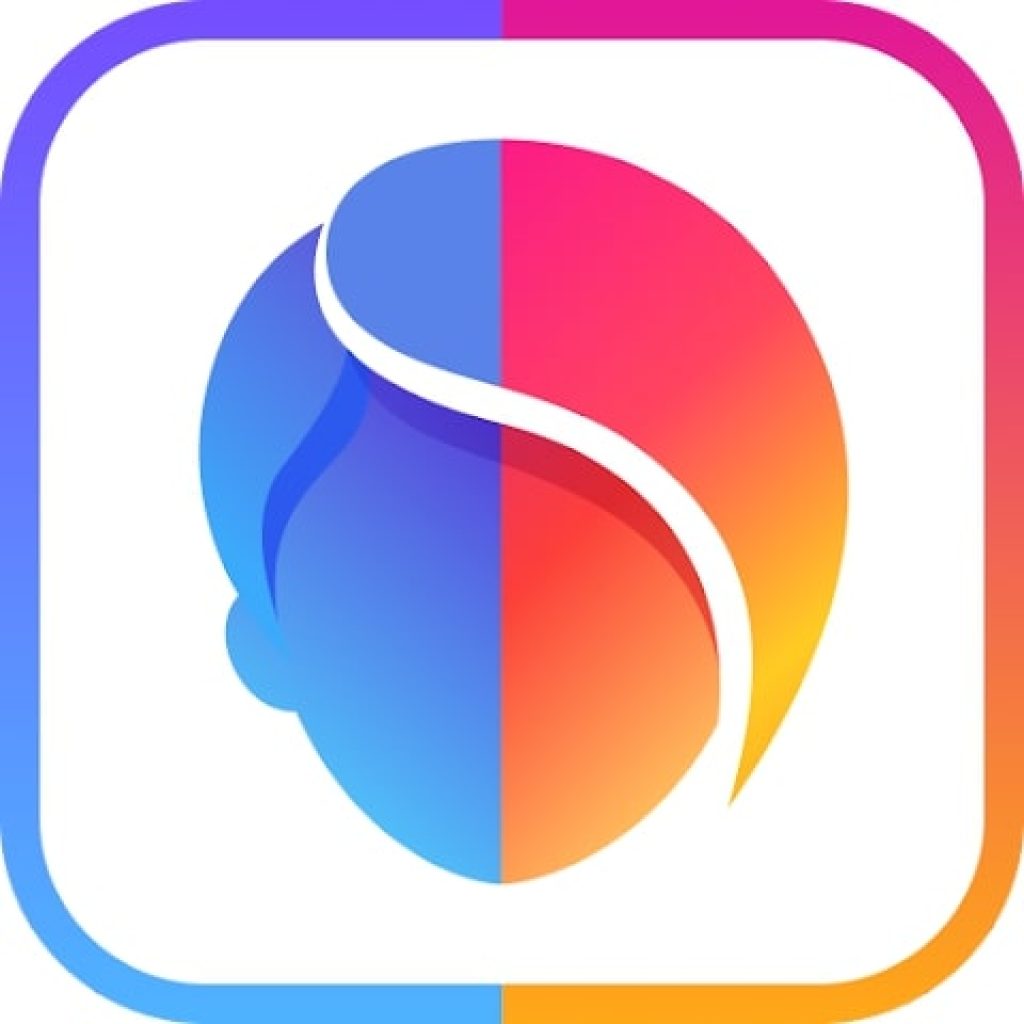 FaceApp is a photo editing system. It is one of the most popular programs among all its counterparts. You will be able to edit selfies and panoramas here.
Besides, use filters, backgrounds, and other editing tools. Finding and applying effects is easy, just make one click and your work is ready. This editor will be able to make you a virtual mustache or bangs.
If you are not satisfied with the quality of the face, as visible circles under the eyes, pimples, and wrinkles, can easily be masked. Also, if the nose or ears did not turn out well in the frame, it will be possible to reduce the facial features.
Change the layout of the people in your picture dramatically, and make everyone's faces look like famous actors. This photo editor will be able to completely change the appearance and even change the gender. Trace the light in the photo, where the shadow falls.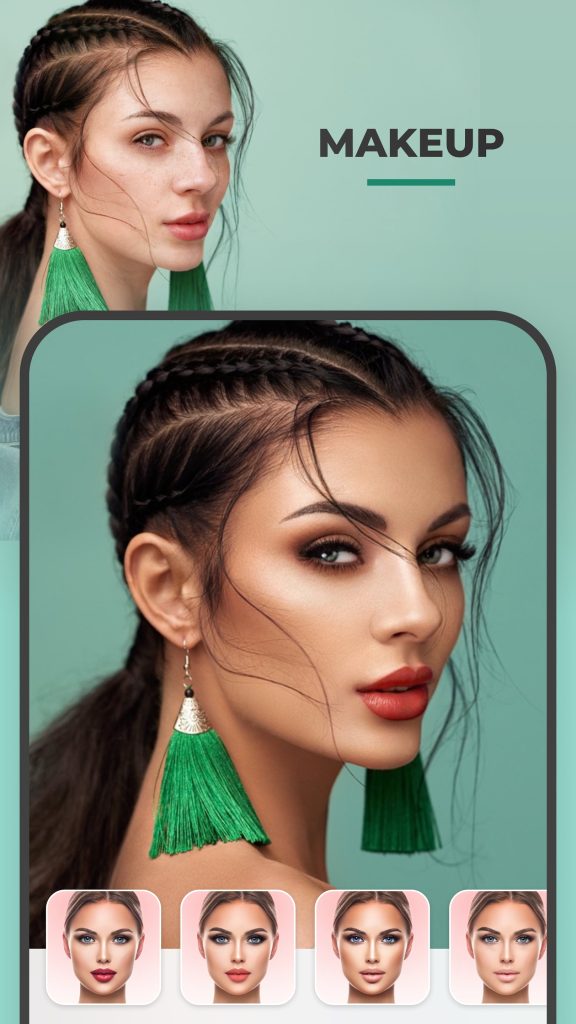 Learn about all the modern processing methods. Compare the finished processed photo with what you had before, and share the results on social networks.


FitPix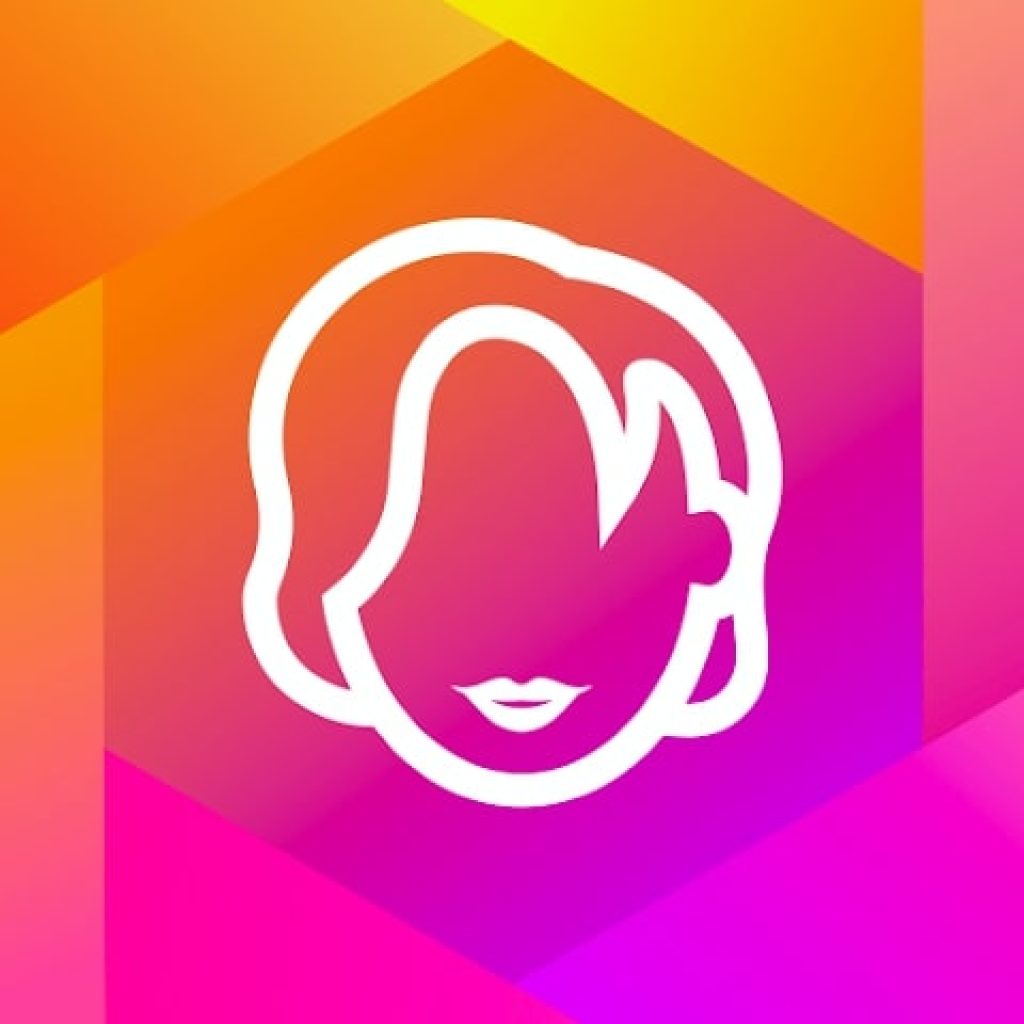 The free FitPix Selfie Photo Editor app is designed to edit your face, making your photos look amazing. Change your body, face, crop or dye your hair, and make the background more spectacular.
There are various filters where you can move the slider and adjust its strength. Create stunning portraits and post them on Instagram. Make yourself so cute and pretty that everyone else wants to do the same.
If you need to, you can erase some or all of the people in your photo who interfered with your shot by highlighting objects and clicking the X button.
Make memorable collages by selecting a certain number of layouts, putting fun stickers, and writing things on the photo. It's a simple, and most importantly, effective way to make your photos better.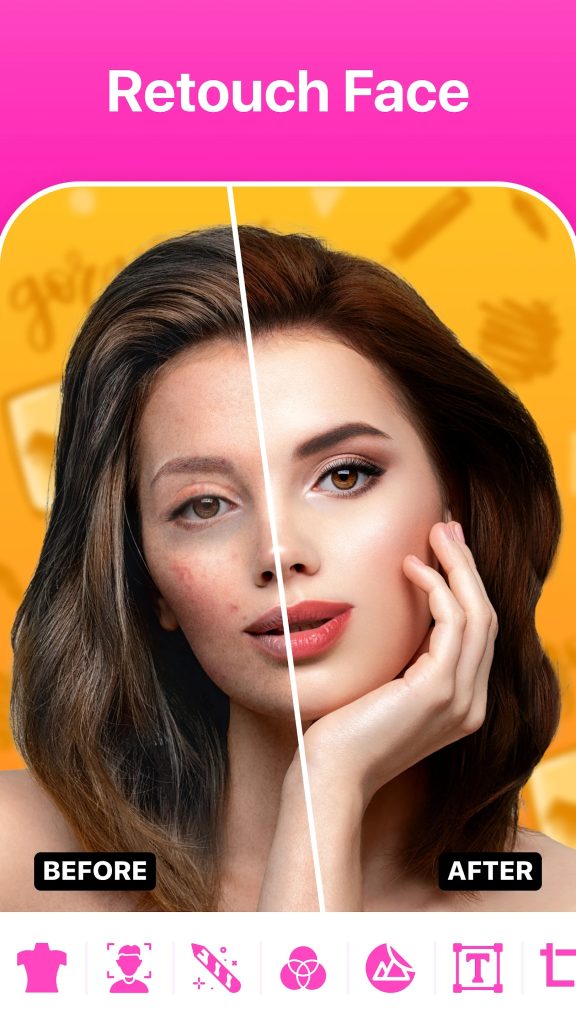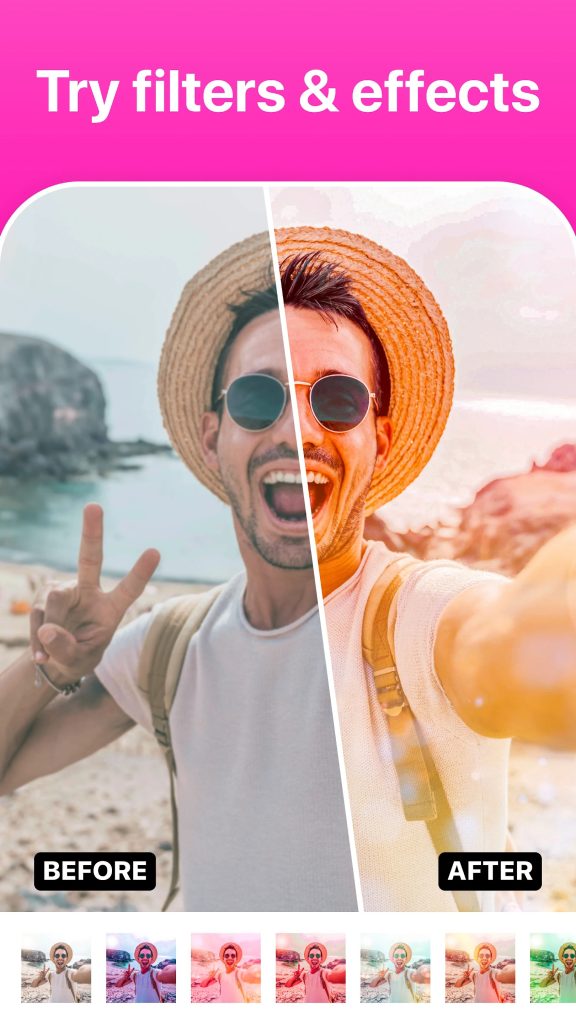 Processing does not take much time, everything is clear and understandable, and all the effects will be in front of you.

YuFace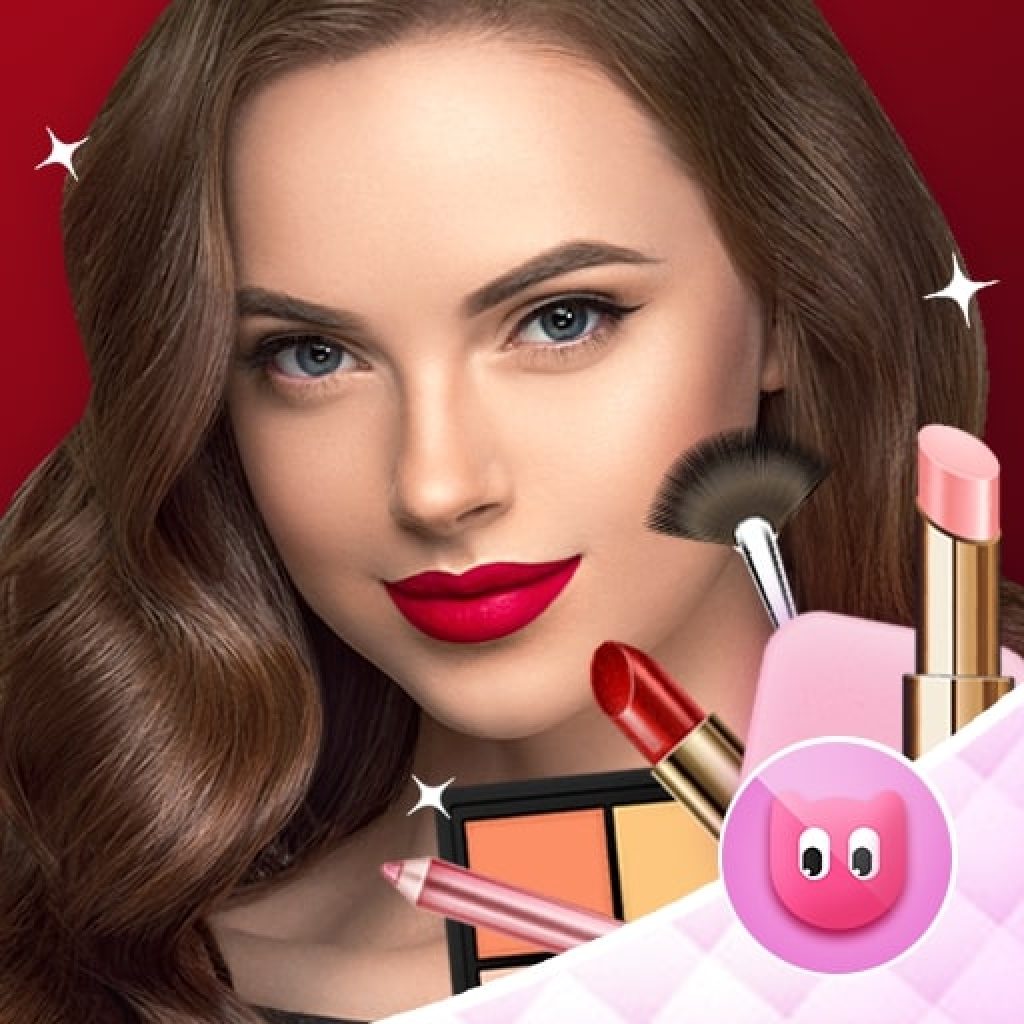 YuFace is an app that will transform your photos and make everything as professional and beautiful as possible.
Do you want to make makeup like popular bloggers in a short period of time? Then give the program access to your gallery, choose the picture you want to process, and start the process.
You'll be able to apply makeup and different themed effects. You can take good selfies with the built-in camera, adjusting the settings to your liking. Model your face visually more beautiful, remove all the pigment spots, and make your skin smooth thanks to retouching.
If you don't have cheekbones, don't worry, YuFace can add this effect. Remember that if you have selfies with a wide smile, you have to take care of your white teeth, and do whitening in a flash. Add the perfect hairstyle, and make sure your hair is beautifully styled.
When the picture is ready, you can additionally apply stickers and add embellishments that will add uniqueness. Get the best quality for your photo. The YuFace app has a clear interface and your finished photos are saved in a high-quality format.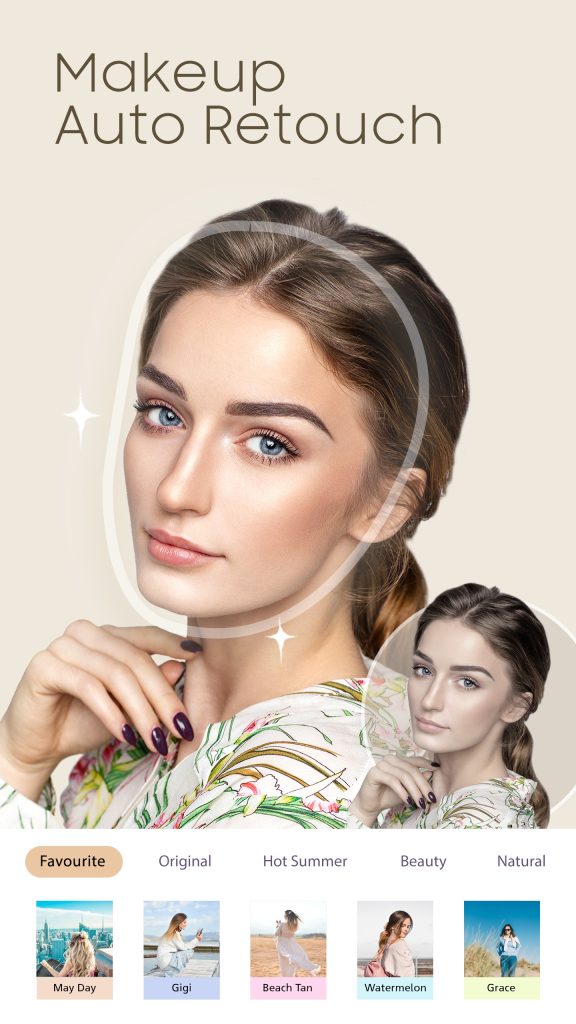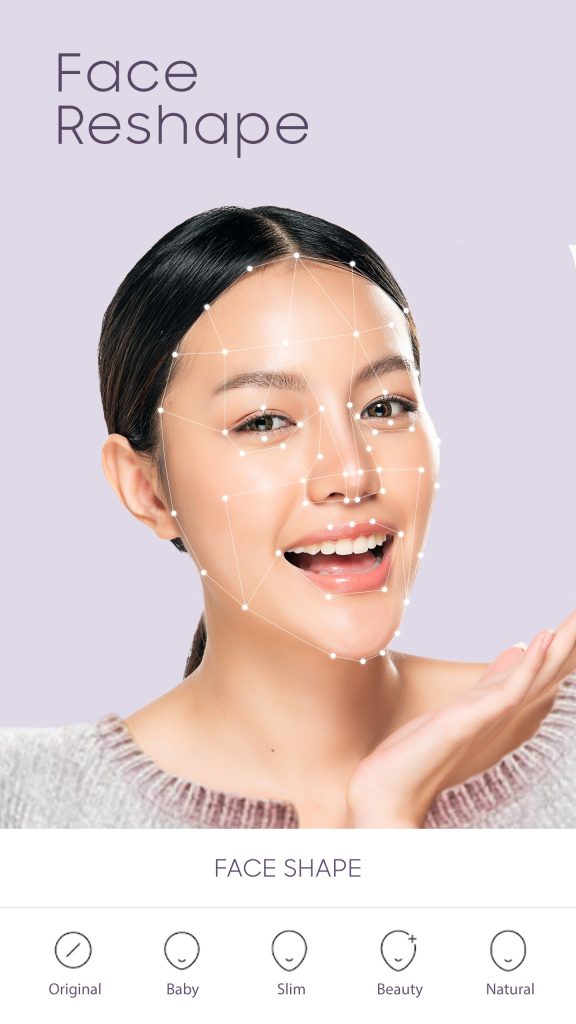 Now you won't have to worry about a bad photo because everything can be edited. Leave your opinion about the photo editor and share it on social networks.

Pixl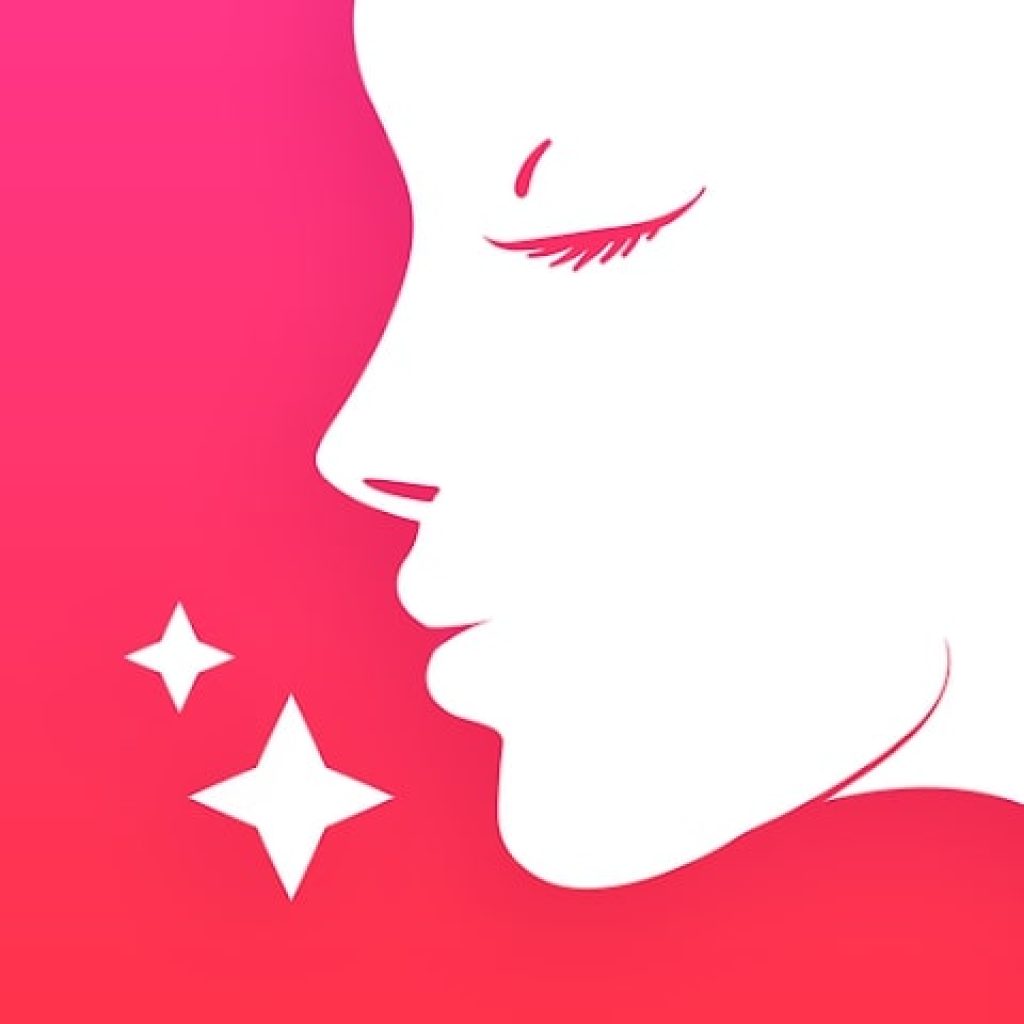 Make your look radically different with Pixl. Do you want to transform your appearance? Then download the app, access the gallery, and enjoy using it.
Here you will edit the light, your face, remove drooping eyelids, black eyes, pimples, unwanted birthmarks, and much more.
Also, if you don't have time to tan in season, you can select areas of your skin and adjust the degree of tanning. Don't forget to use filters, and add effects that will complement and beautify the picture well.
The retouching algorithm in the Pixl app is simple. It restores the entire original picture with smooth processing that will not differ from the real photo.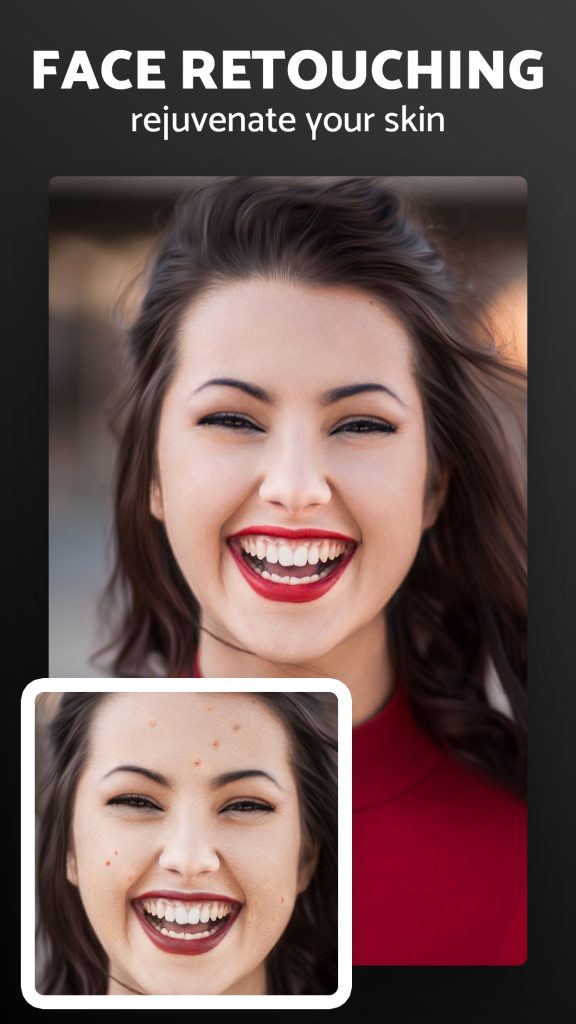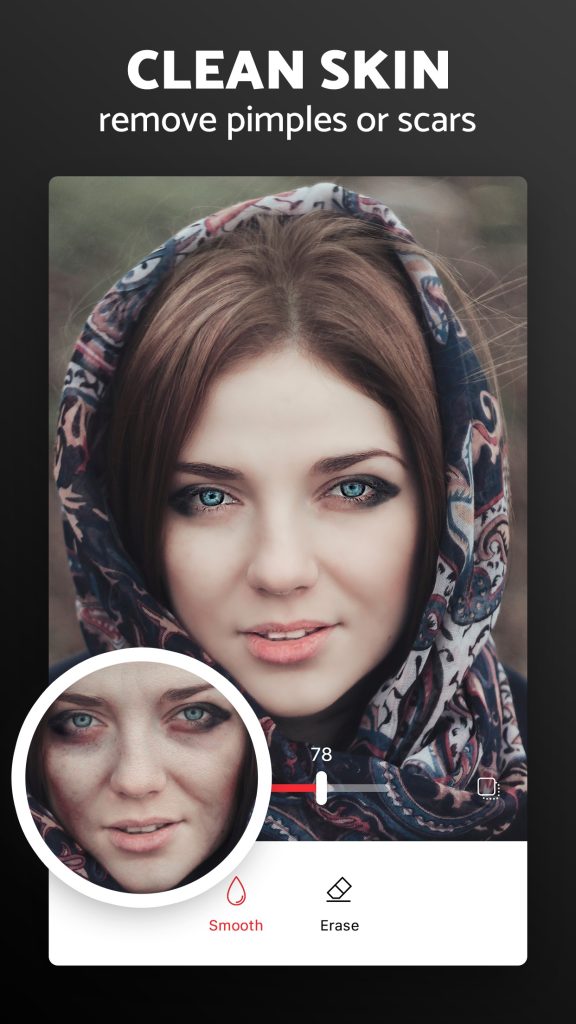 The powerful app adjusts everything so that the result is fantastic. The result will be a high-quality photo with a fresh, blemish-free face.

YouCam Perfect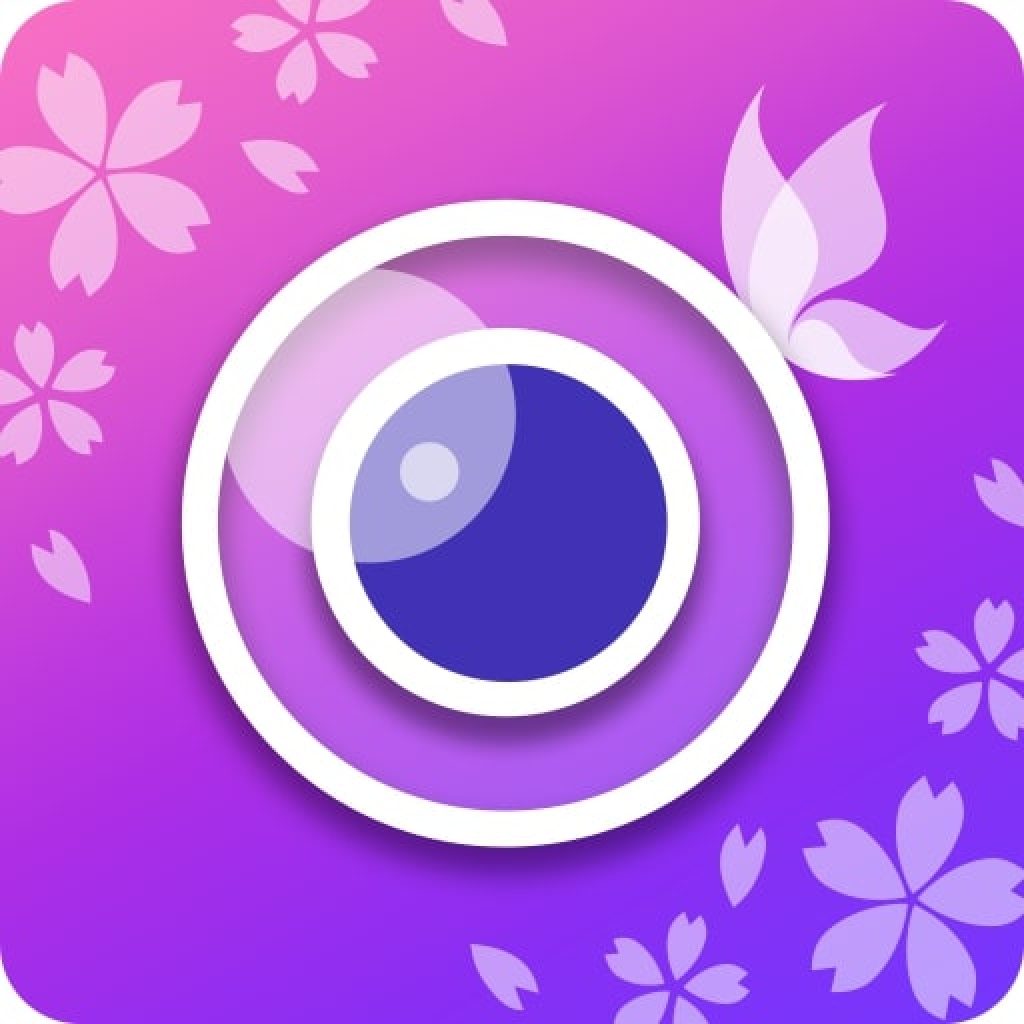 Change your look with the YouCam Perfect app by editing your photos. Many people use this particular program because it is easy to use, and there are many settings for photo processing.
It's easy to make a collage and add animation to a finished image. Imagine and make unreal images of excellent quality.
Don't forget to save your work to the cloud for backup, you can go in and view everything through different devices.
Add stylish frames, and aesthetic effects, enhance the color palette of your photo and change the background. Choose and attach fun stickers if you like, and airbrush something on your photo.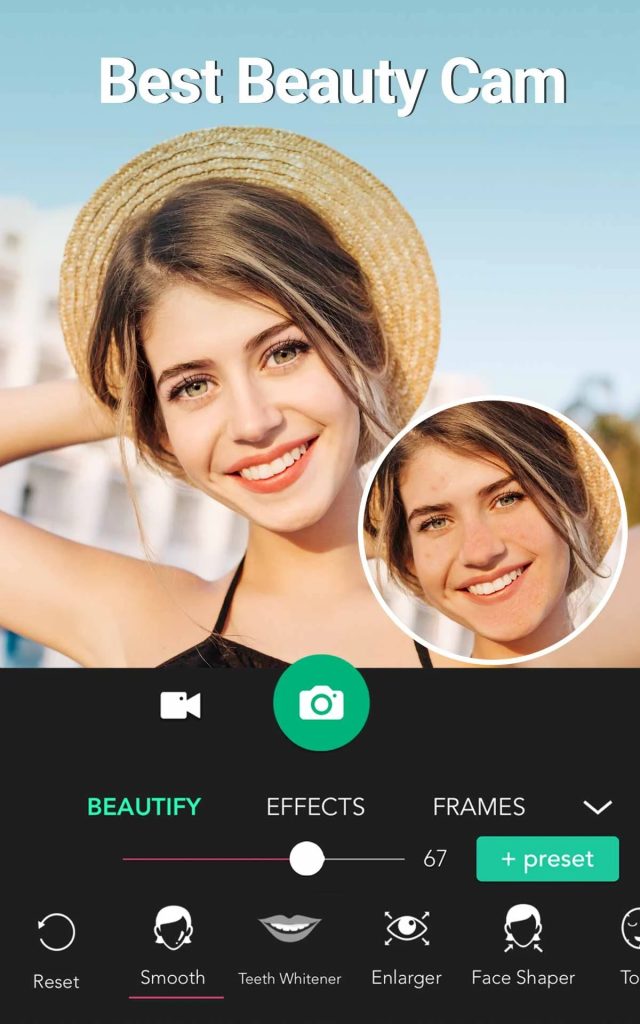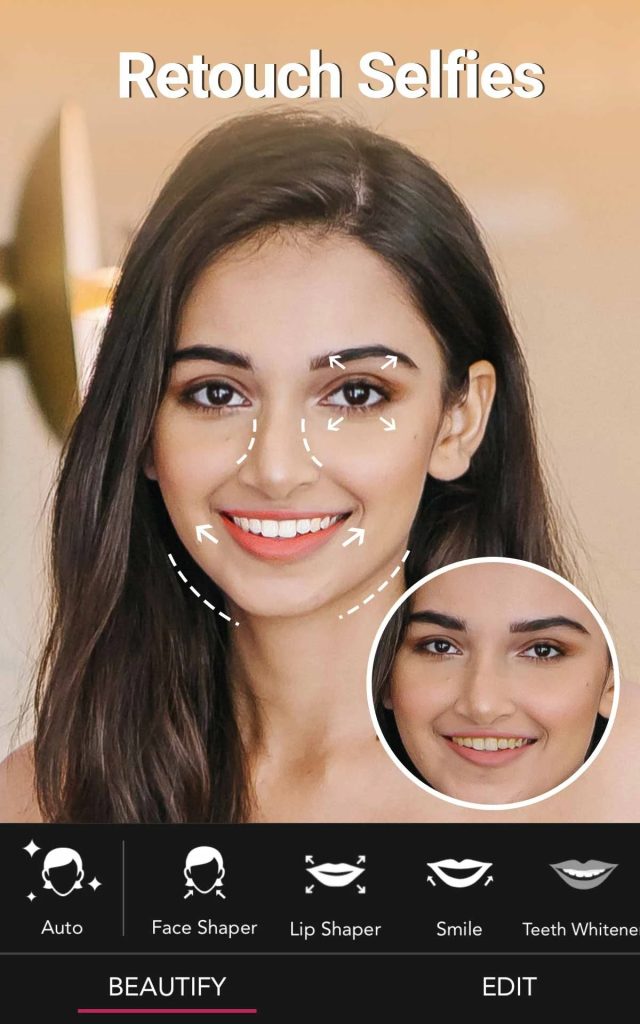 Save the photo in HD format. Share the result on social networks, and let everyone be amazed at what you see.


Sweet Face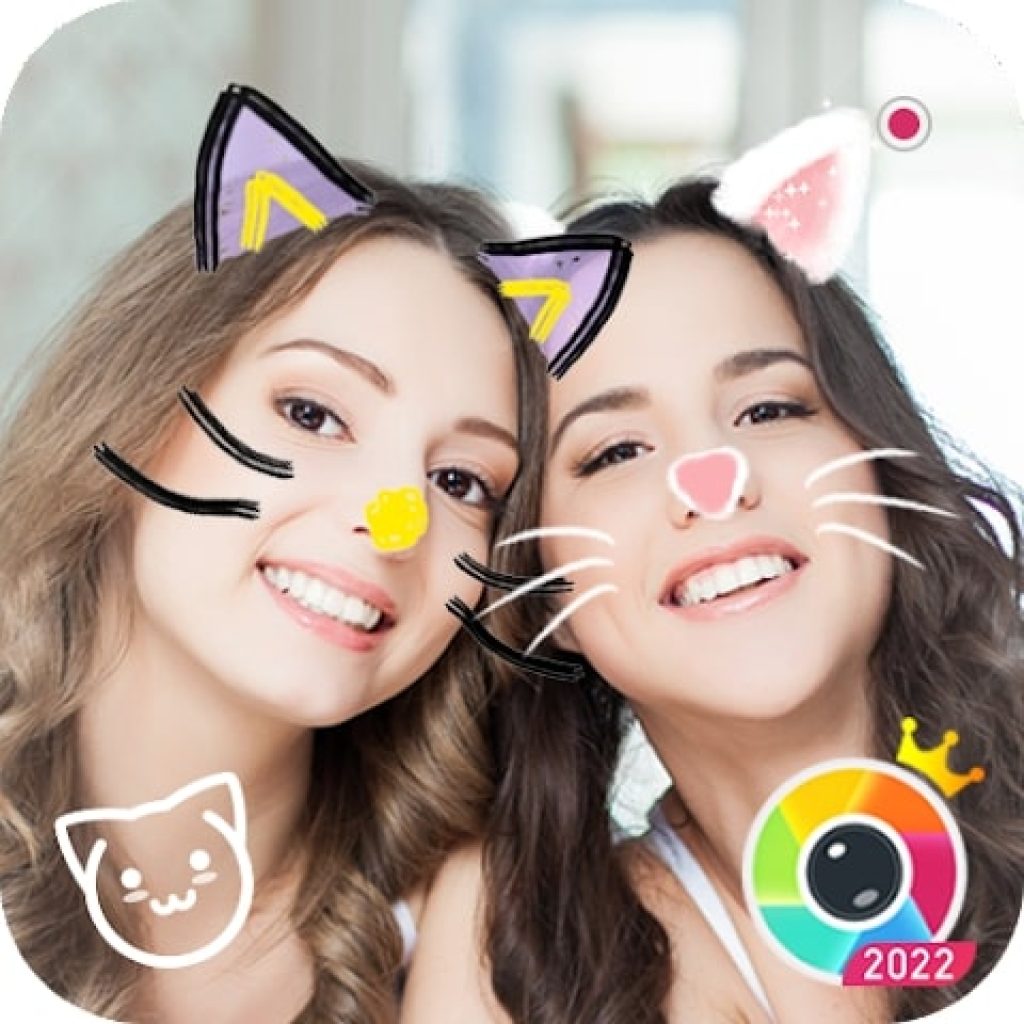 Sweet Face is a free program that gives you the opportunity to process photos and make a dream face by using the editor. Here you have to make the best video and selfies and find the right filters from the range of options offered.
Moreover, animal processing is present here. Edit a funny composition with your pet. You can apply eyelashes, enhance the lips, retouch the face, add virtual tattoos and make a larger or smaller part of the face.
Photos are allowed in absolutely different themes, the choice is yours. Make your loved ones happy, take funny, cute pictures, and save them in great quality so you can view them every time.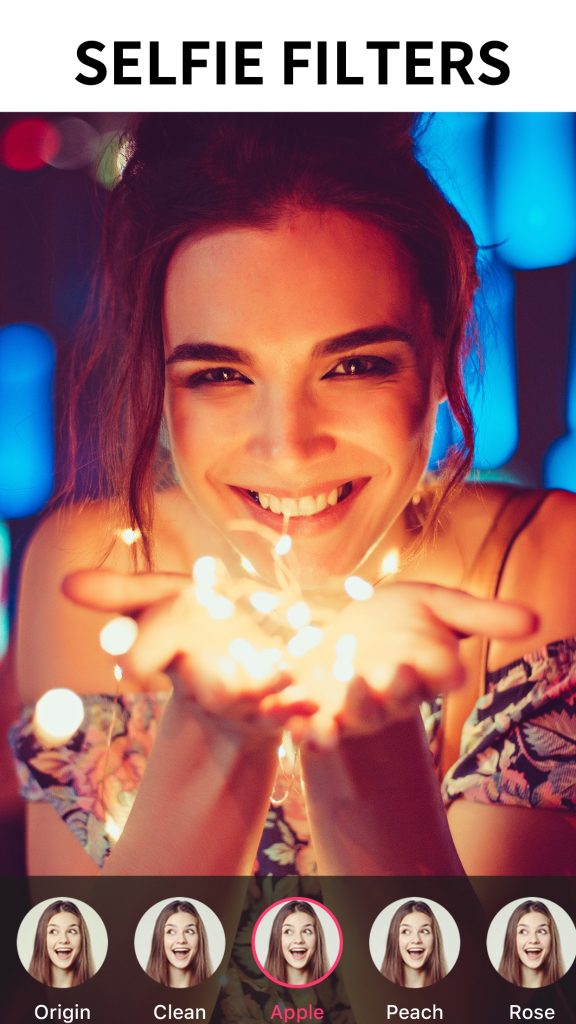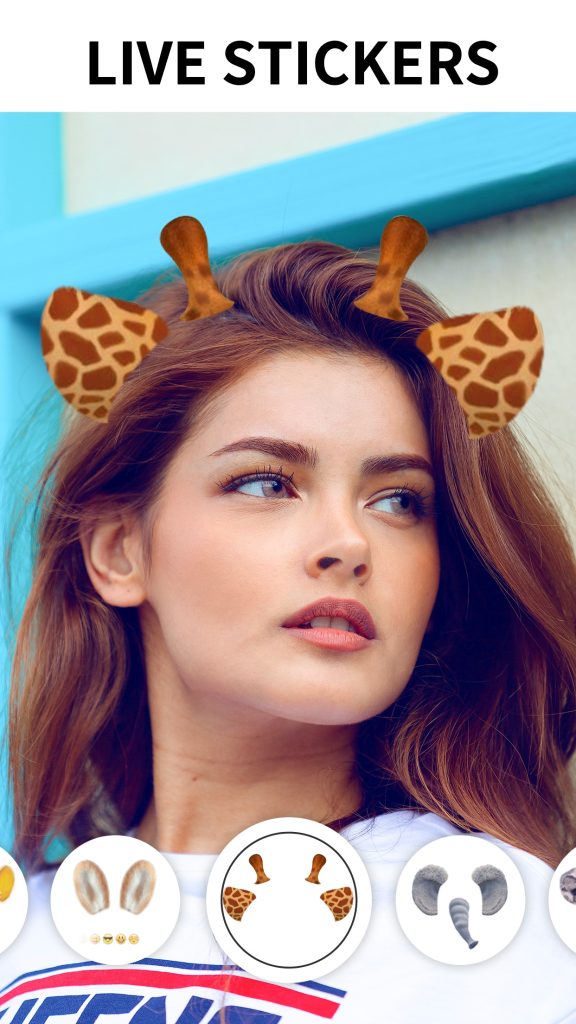 Send the perfect photos to your friends, and share them on social networks. All the latest features are available in the app and it works in real-time. Enjoy the editing process in Sweet Face and get new bright emotions.


Perfect365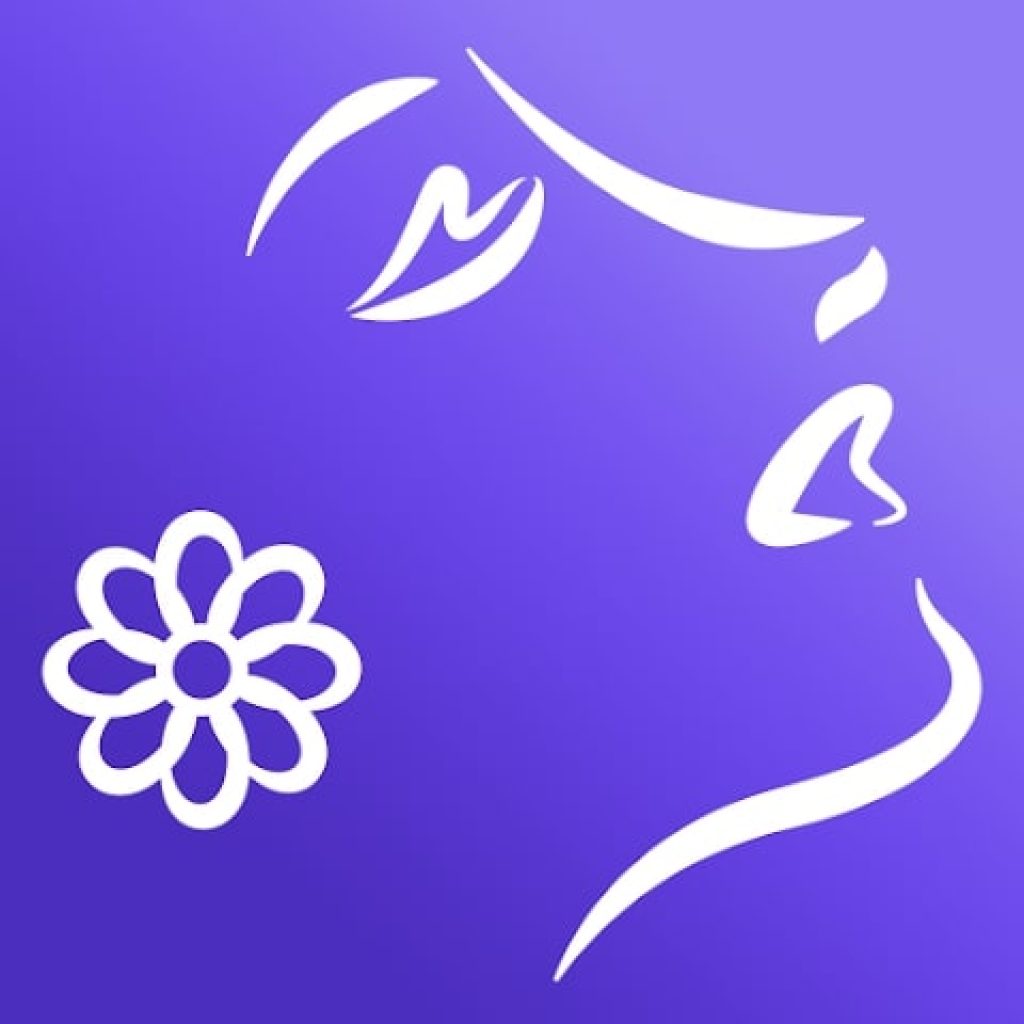 Perfect365 is a free photo editing and virtual makeup app. It is convenient and fun to work in. It provides high-quality photo editing. You can easily remove skin imperfections even if you have never used a photo editor before.
Users can also change the color and shape of their eyes, whiten their teeth, and correct the shape of their eyebrows. If you want, you can also tighten your cheekbones and change the thickness of your nose.
Your photos will look like photos from glossy magazines. If you want to change your hairstyle, the app will allow you to see the result before you visit the salon.
The app's large makeup gallery will allow you to complete your look. You will be able to create a new virtual image and repeat it in the real world.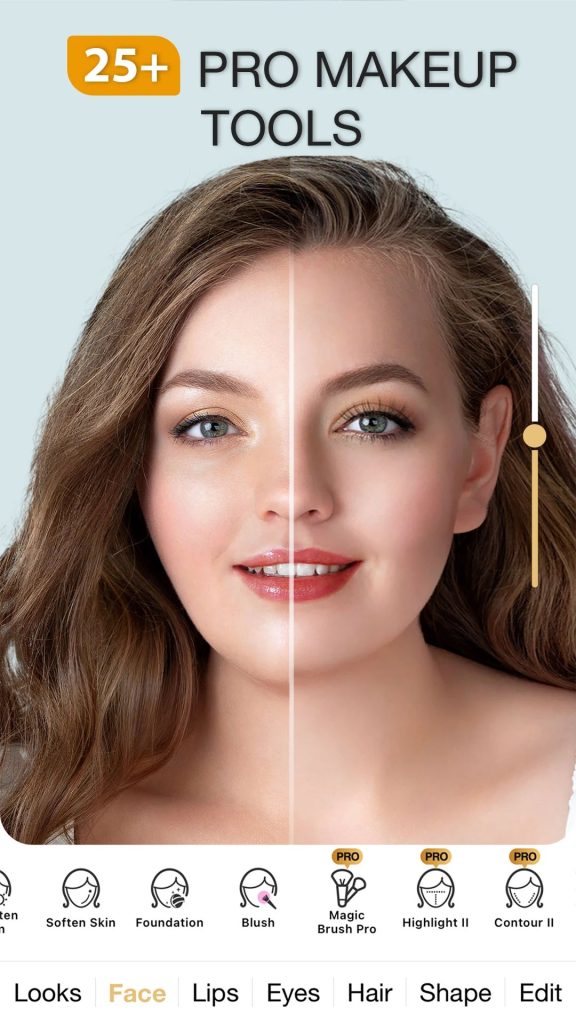 Feel free to experiment with styles, and save the best photos in the "Film" folder. Share your ideal pictures with your friends on social networks. The number of your followers will definitely increase.


You may also like: 11 Free Live Photo Filters Apps for Android & iOS
AirBrush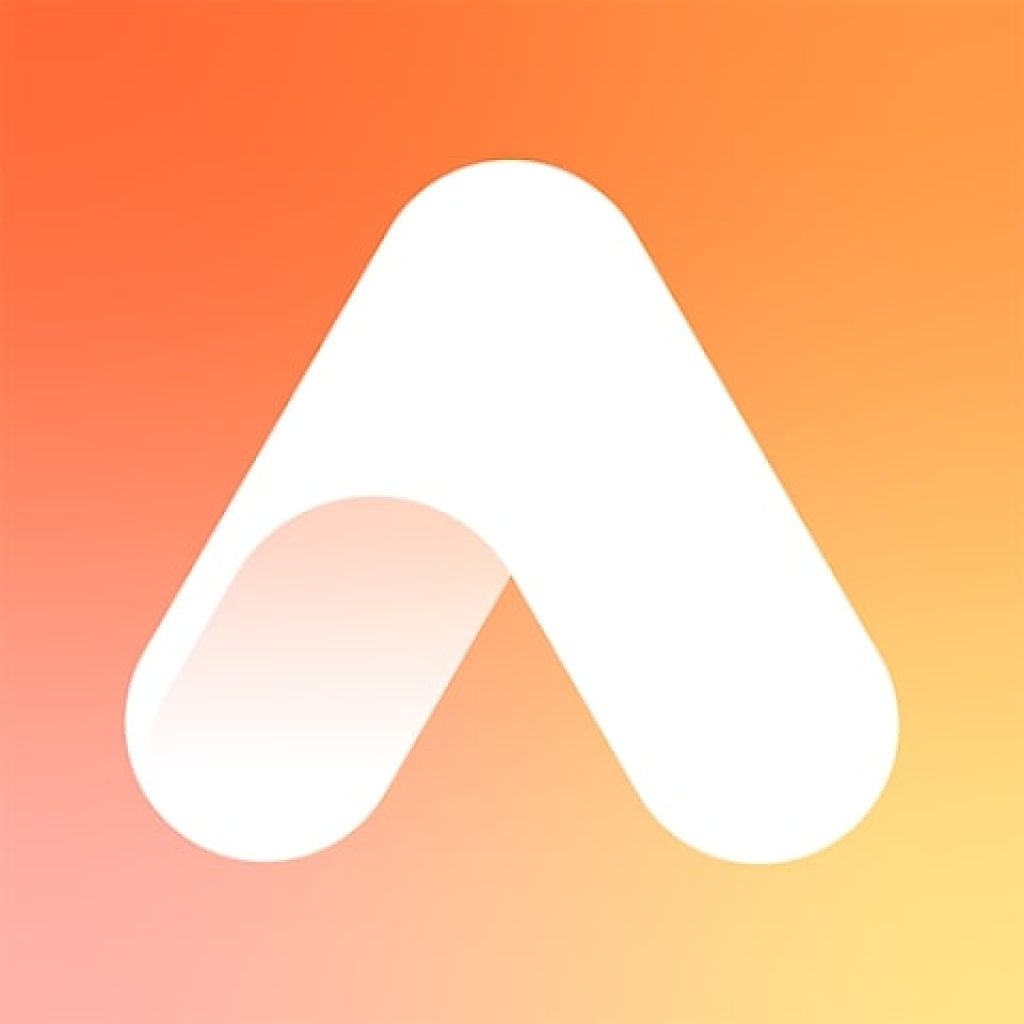 AirBrush is a photo editing app. It is easy to use and has an excellent quality of editing. This service eliminates skin imperfections, making your skin smooth and healthy.
Pimples and skin blemishes will no longer be the cause of ruined photos that you refuse to show to your friends.
The app will also allow you to make your smile snow-white. You will be able to change any facial features: lips, eyes, nose, eyebrows, cheekbones. Reduce or enlarge them or shift their position on your face.
Feel like a stylist and create your new look. Maybe the results of your work in the app will cause real changes in your appearance.
The app has an array of filters that are regularly added. There are also photo effects that allow you to change the size of the photo, light, and color, and add a frame to the photo.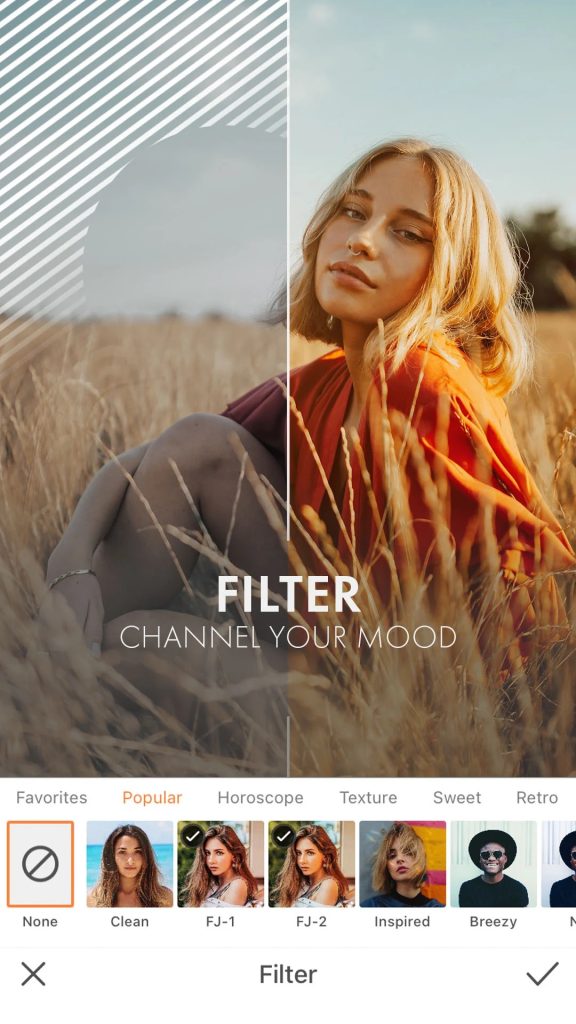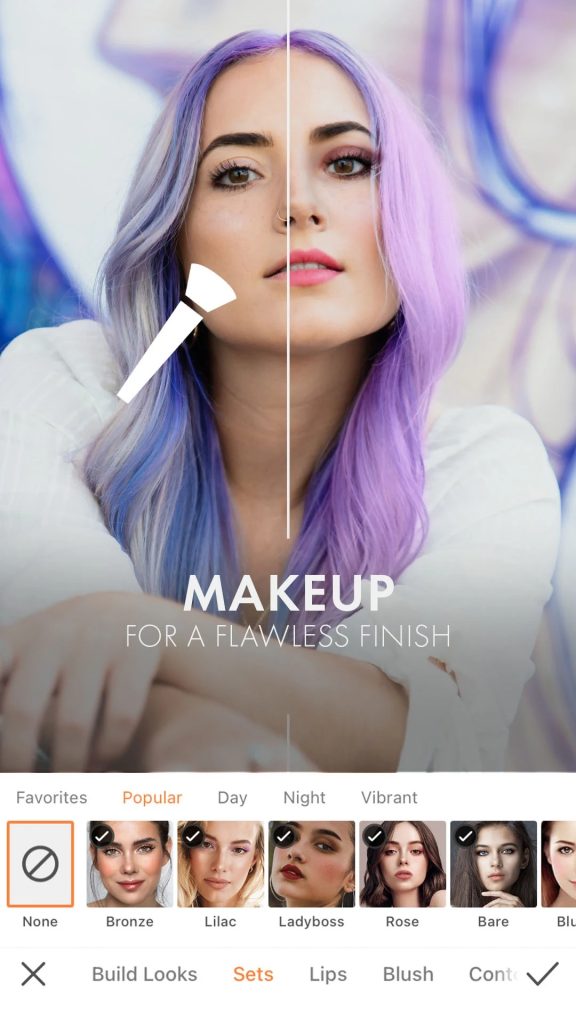 Share your photos with your friends on social networks so they can appreciate the results of your transformations.


Mint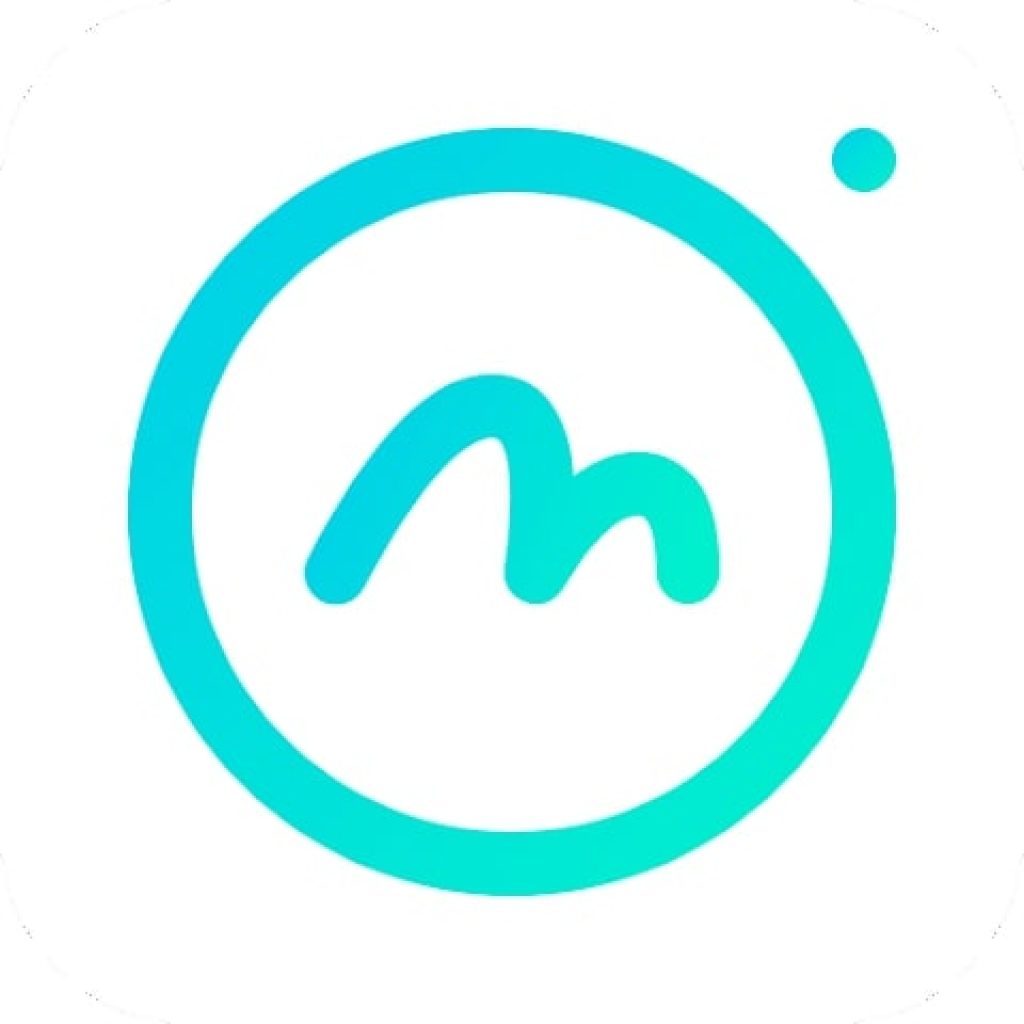 Mint is an app for creating great selfies with the ability to add special filters and makeup. It is easy to use and the functions are activated with a few taps.
The app is popular because it lets you take selfies that always make your face look flawless. No one will guess that you used filters when creating your photos, your makeup looks natural and your skin looks radiant and healthy.
Skin condition will no longer be a reason not to take selfies. From the gallery provided in the app, choose the filter that's right for you. Experiment and amaze.
There are several secrets to creating cool selfies. The quality of the photo depends on the light. Always pay attention to this and choose the best light possible.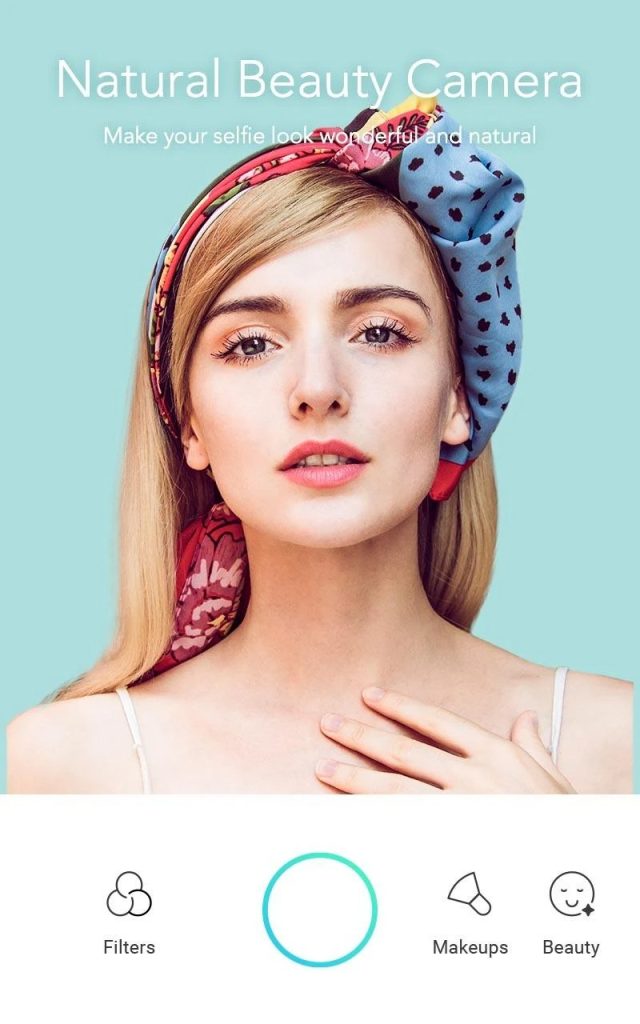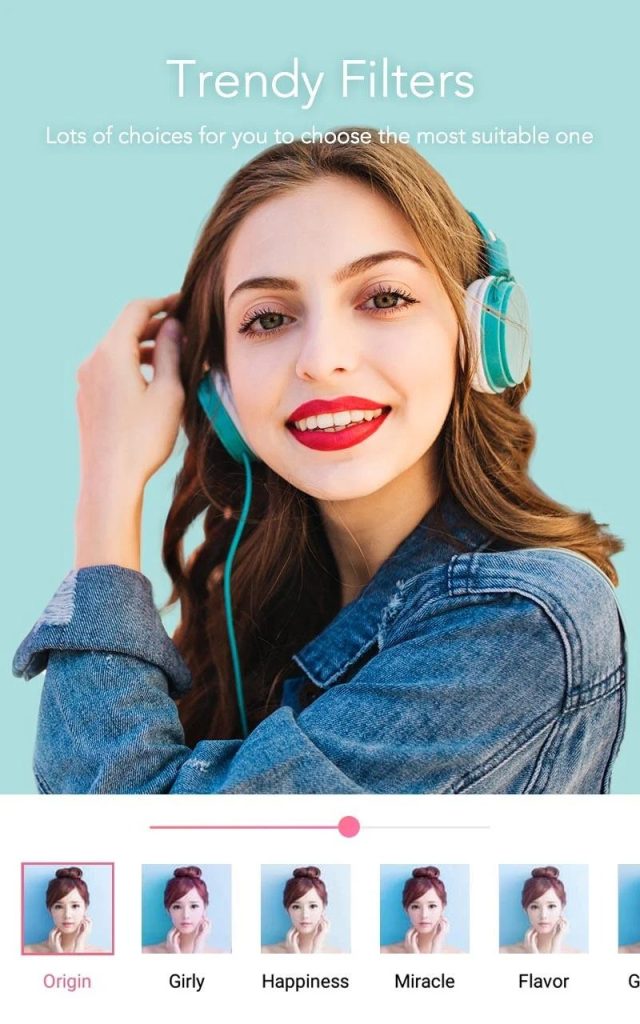 The angle of the face you choose is also important. Share the photos with your friends and subscribers.

B612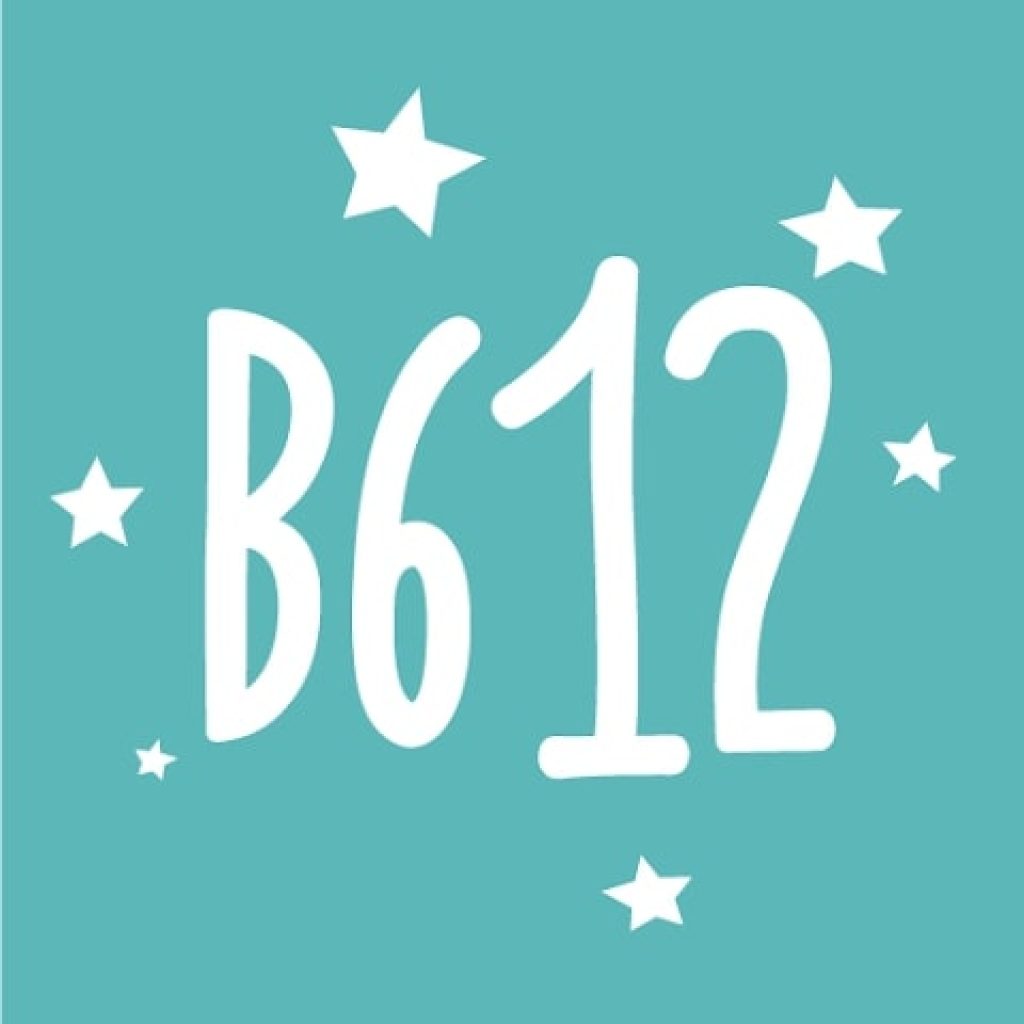 B612 is a photo and video editing app. The app is easy to use, with an interesting feature set. Users have the ability to create their own filters. And even a beginner can do it.
There are many filters, they are regularly updated and help make every day memorable. The virtual makeup feature will always make you look flawless.
Users have the opportunity to get personalized recommendations, taking into account your face shape. This will avoid mistakes in shaping your look.
Photo editing features allow you to change the color, as well as make your figure flawless, and change your hairstyle and hair color. If you wish, you will be able to complement the photo with stickers or texts.
With the app, it will be easy and fun to create perfect photos. Complement your videos with music, the app offers more than five hundred types of music.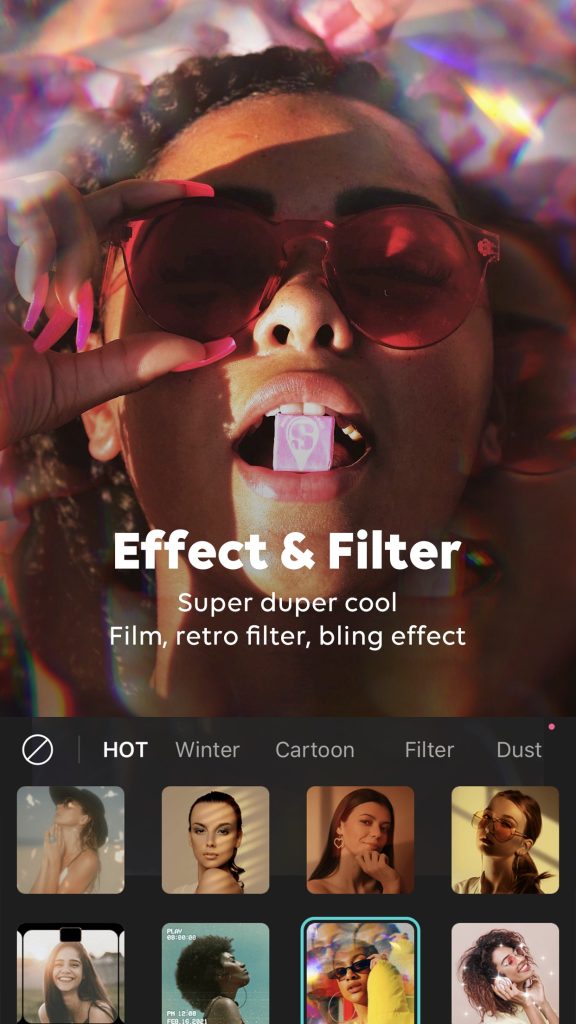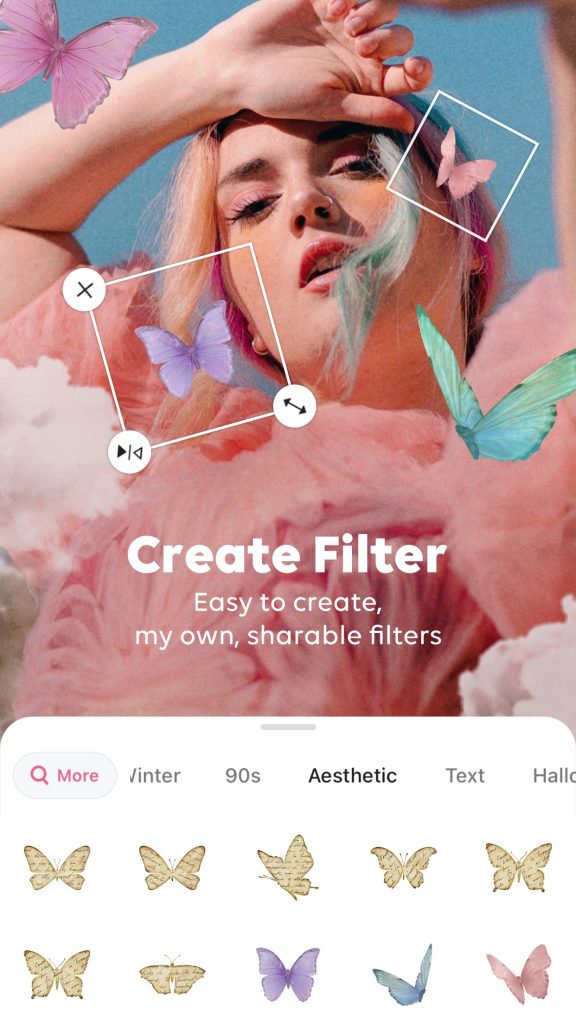 You will also be able to extract music from your own video. There is also a function of video editing with different effects.


FaceLab: Face Editor, Aging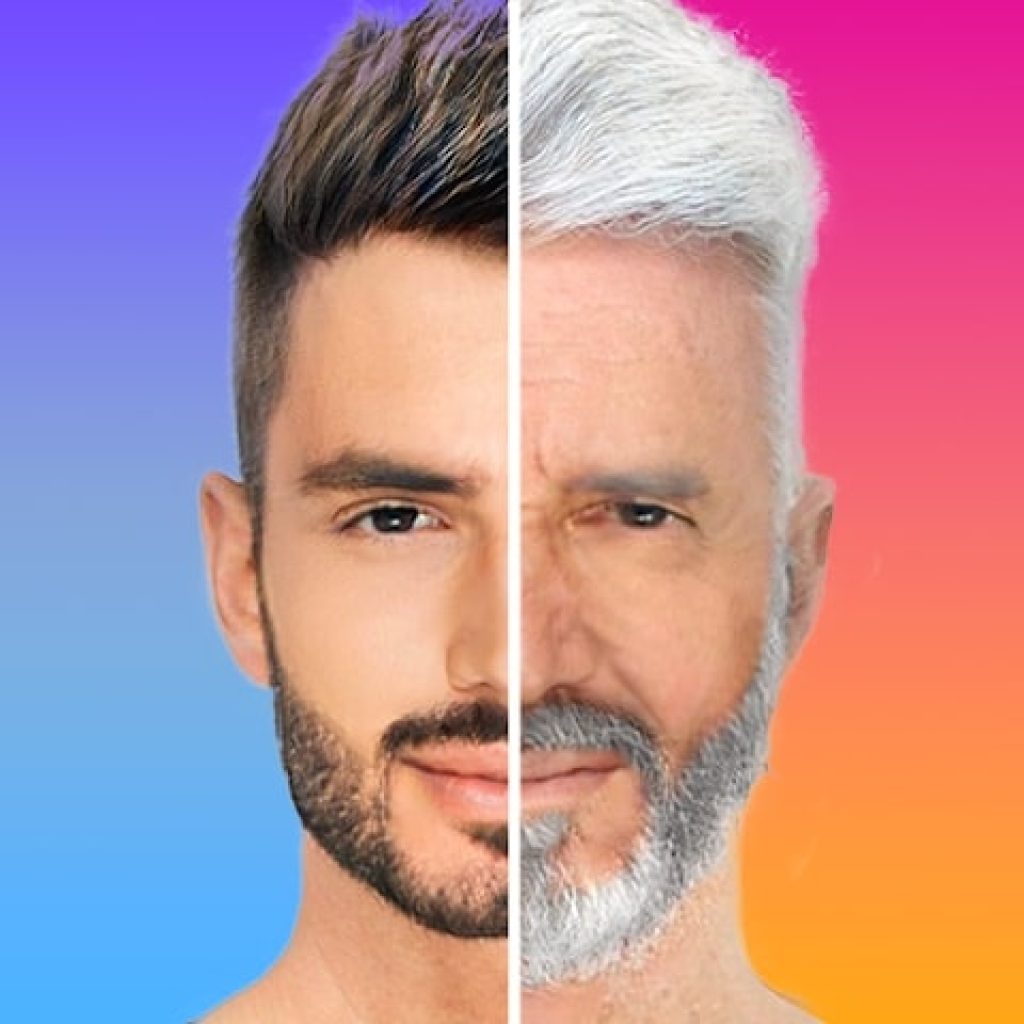 The FaceLab app contains filters based on AI technology that can change a person's gender and age. The app allows you to see various changes in appearance. There is an option to use filters that can detect and edit the face in a photo.
The utility allows you to turn into a zombie, choose old age, look at yourself as a child and teenager, and change gender.
The app automatically creates a folder on your smartphone to store your processed photos. It also gives you the option to share the automatically edited collage on social networks. It consists of photos before and after processing.
The Facelab app contains four embedded photos on which you can test the available features. To process it, all you have to do is upload a photo from the device's memory or take selfies with the camera. The image will automatically open in the photo editor.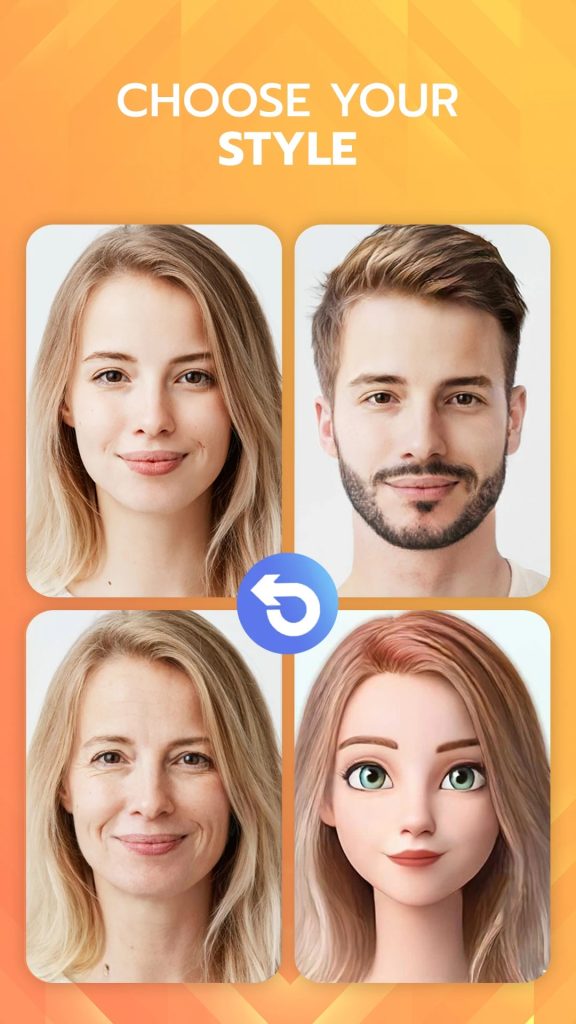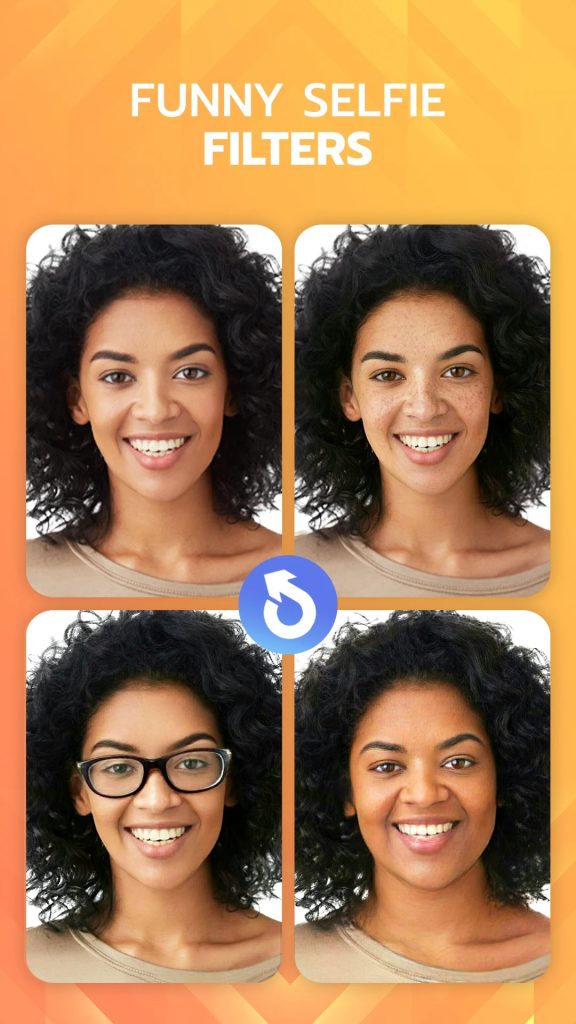 The app has an eraser that can be used to selectively erase the filter from the picture. The editor has an undo and redo function.


TINT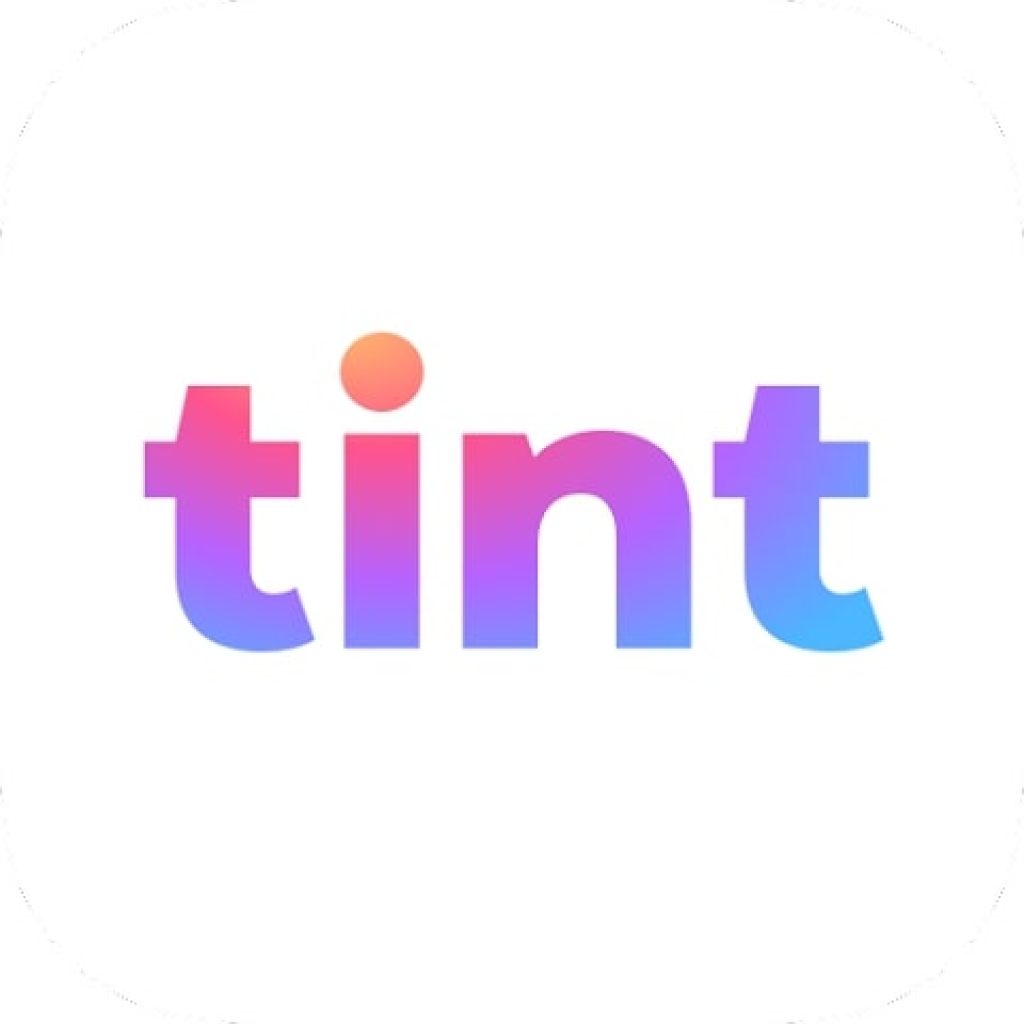 TINT is one of the best photo editors among other similar services. Many filters, photo makeup, and other retouching tools will be available to you as soon as you install the app.
This photo editor allows you to create vivid and beautiful 3D photos. You will be able to share these photos with your friends through various social networks. Hide skin imperfections with just one click.
Use a special tool to smooth or brighten your complexion. Add makeup to look even brighter in your photos. Apply different filters and adjust your images to make them look even better.
With a special feature, you can upload your selfies to the app and it will instantly find a celebrity you look like.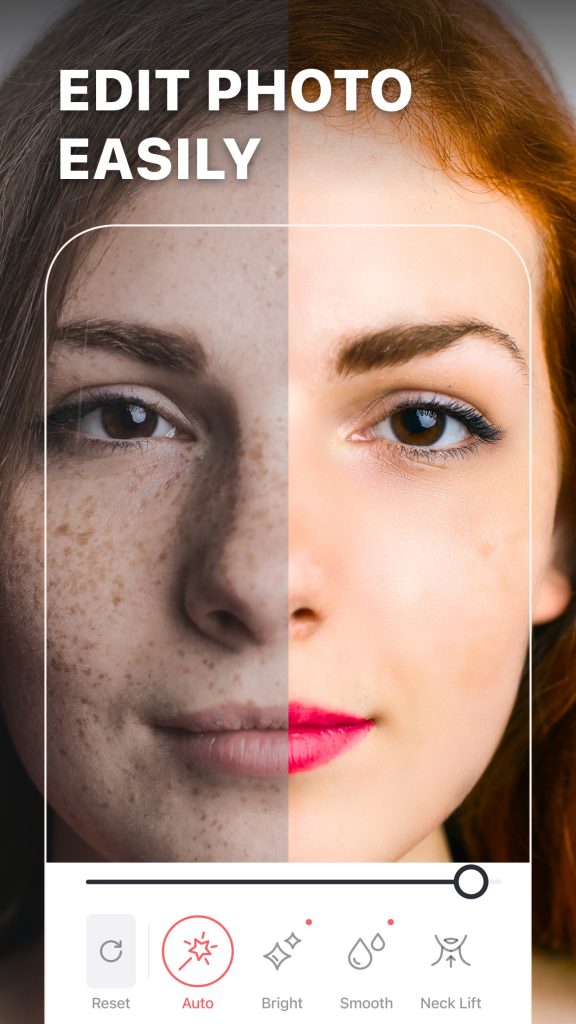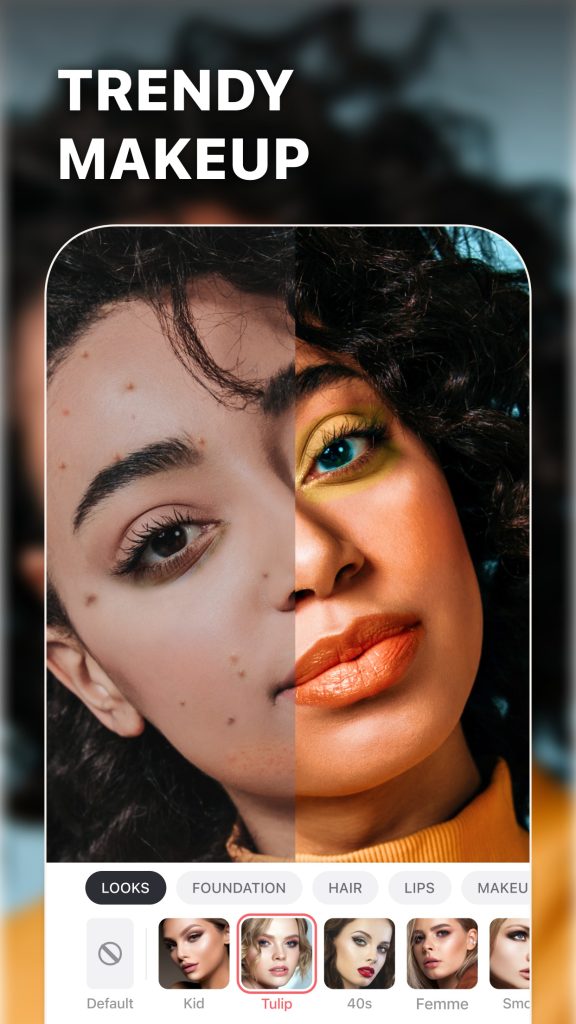 Edit your eyes – change their color, make them deeper and more expressive. Change hair color – if you've always wanted to dye your hair but never dared, you can try on different looks in this app. Whiten your teeth. Change the background and make your photos more beautiful.


Facelab – Selfie Face Editor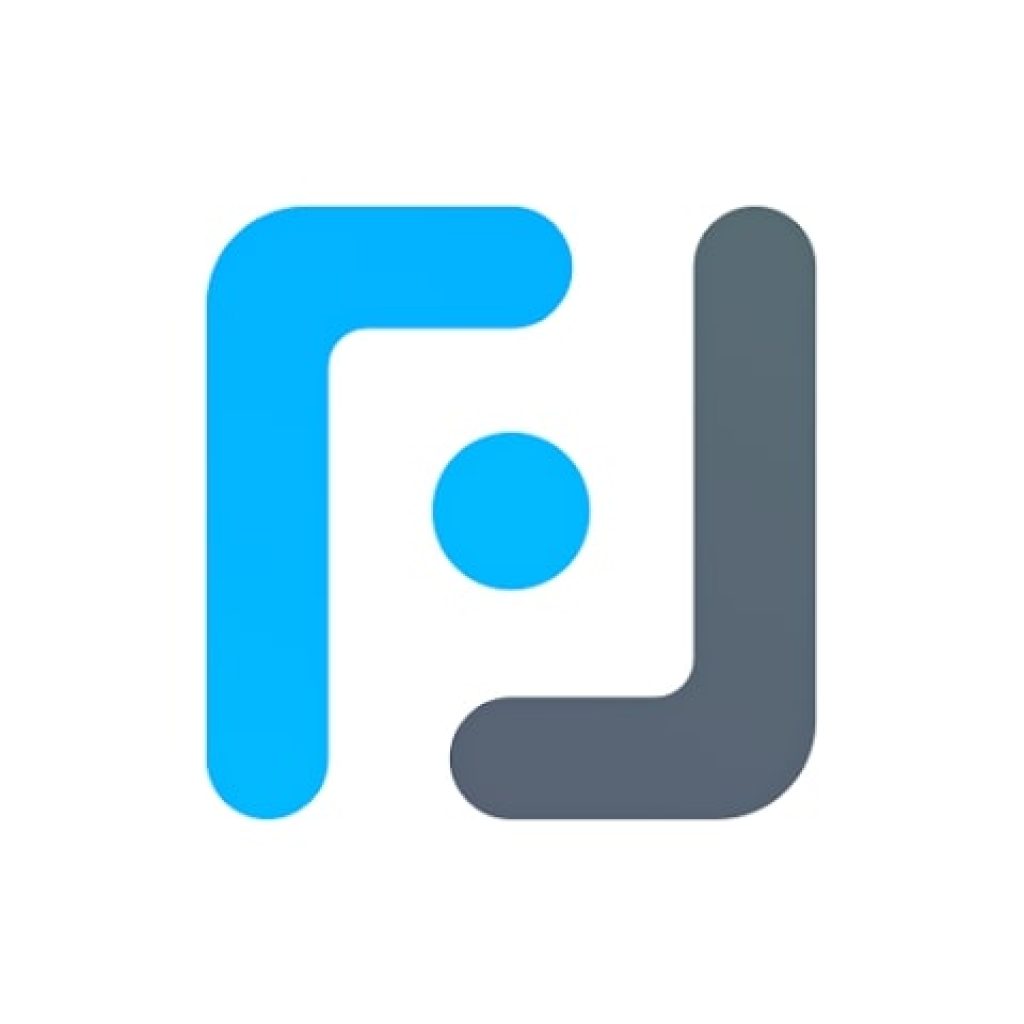 Facelab is an app that will help make your selfies the best they can be. The app has many features to create gorgeous photos.
With the help of special tools, you will be able to hide all the imperfections of your skin. Cover up pimples, wrinkles, and skin blemishes, make your face thinner, change the shape of your nose, and make your teeth whiter.
Choose and use any filters to make your selfies look more spectacular. Retouch your photos, change the shape of your lips, nose, and face oval, and remove bags under your eyes.
Matte your face by removing oily shine. Change the cut of your eyes, their color, and shape, make them deeper and more expressive. Enhance your natural beauty in just a few clicks. Shine in every photo you take.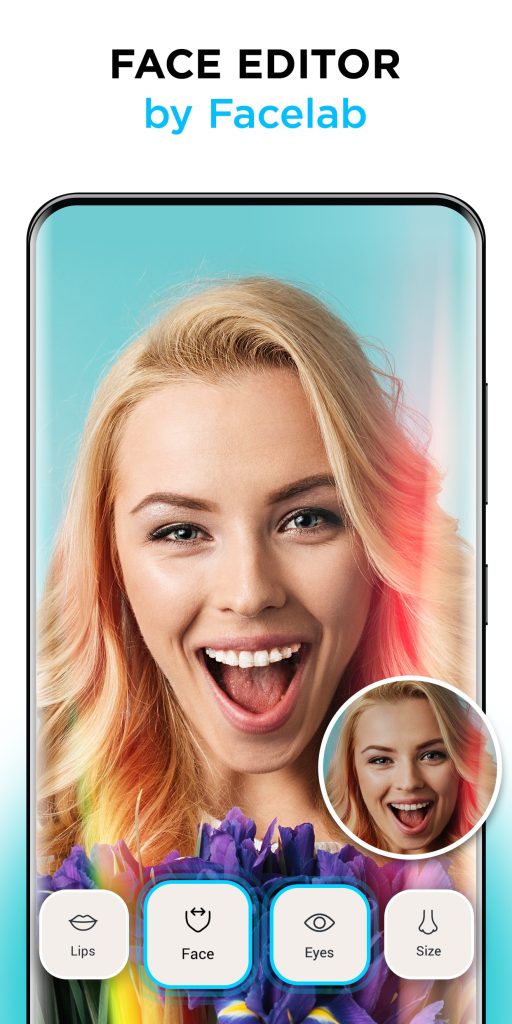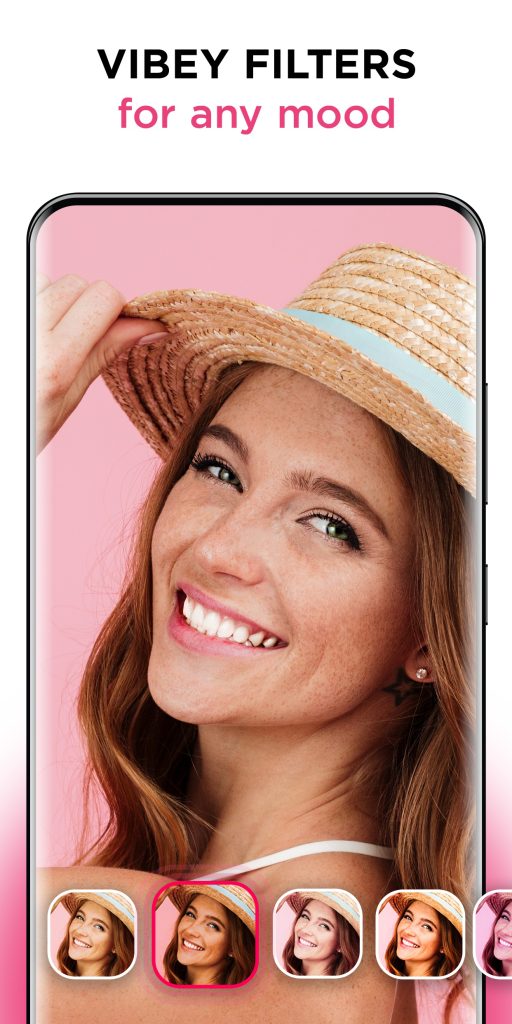 The simple interface makes it easy to work with the app, you don't need any special skills to edit your photos. Upload your selfies and edit them in seconds. Share your photos on social networks and collect likes.


You may also like: 11 Best Filter Remover Apps For Media (Android & iOS)
DeepSelfie, Face Filters, Mask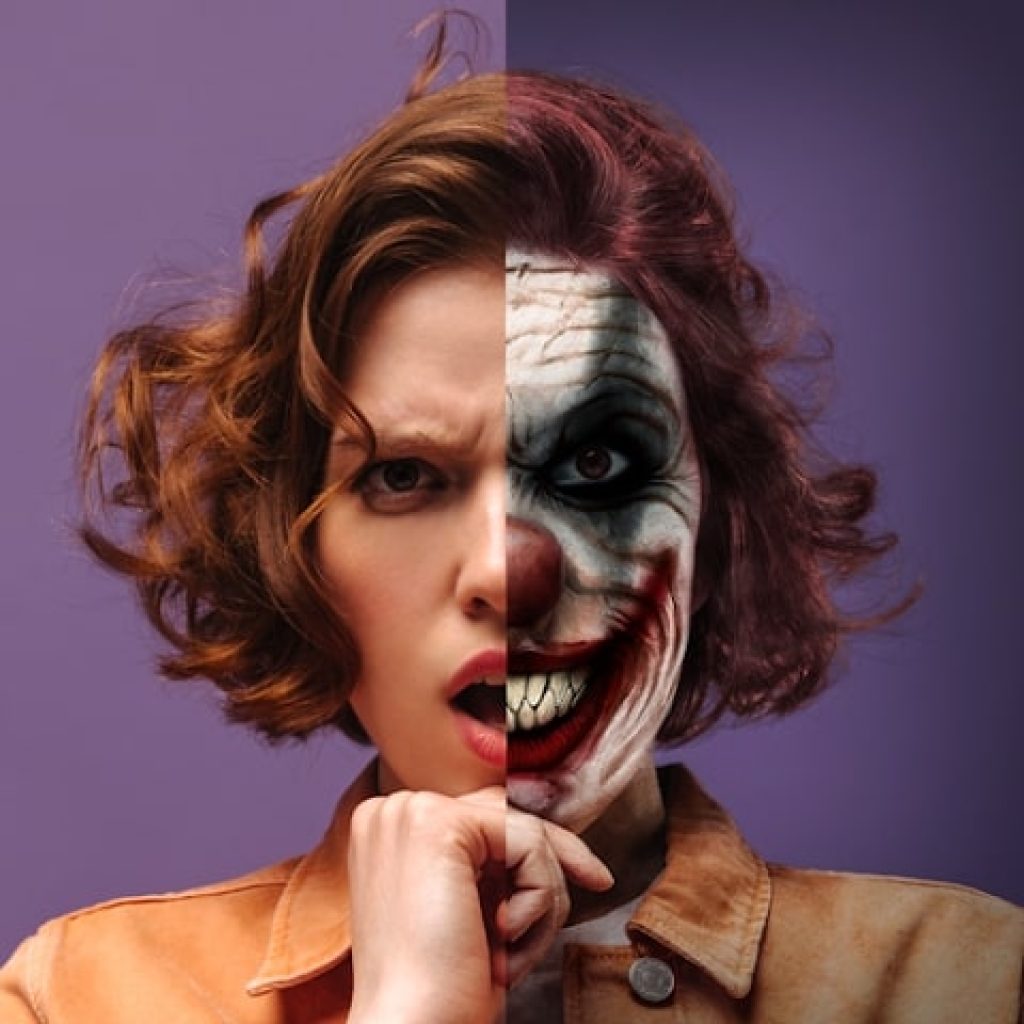 This is a fun app where you can add interesting 3D masks to your photos. Try on an animal or fruit mask, swap faces, and much more. Amuse your loved ones. Change your face with a click.
Try on different effects in your photo. Make your selfies funnier. Try on different glasses, hats, accessories, and clothes. Add makeup to your photo, and make your face brighter.
Change the color of your hair in your photo to see what suits you. Change the background of your photo, add different effects, apply filters, and much more with DeepSelfie.
The benefits of this app include a clear interface. You don't need any special skills to edit photos, just upload a photo to the app and experiment.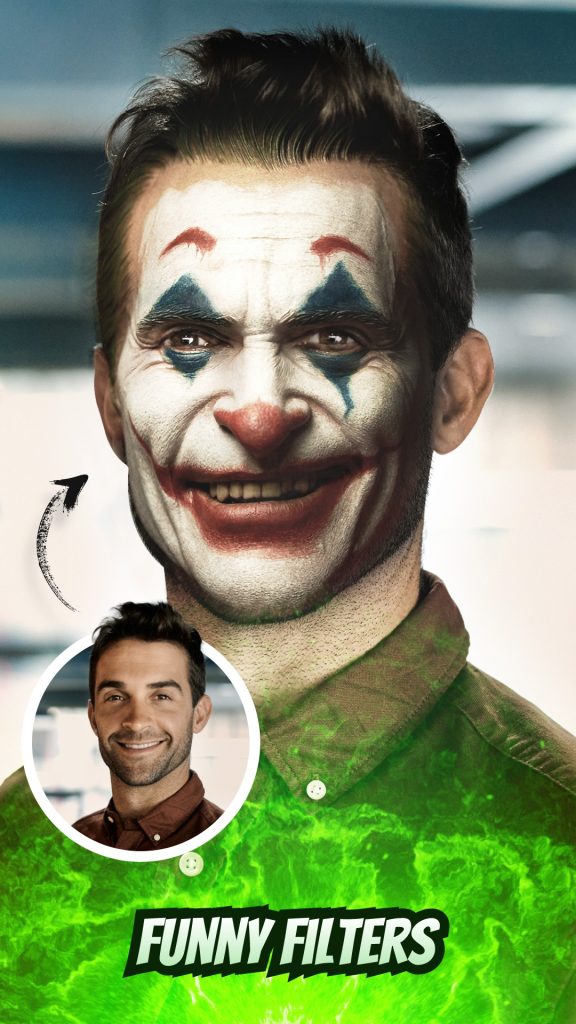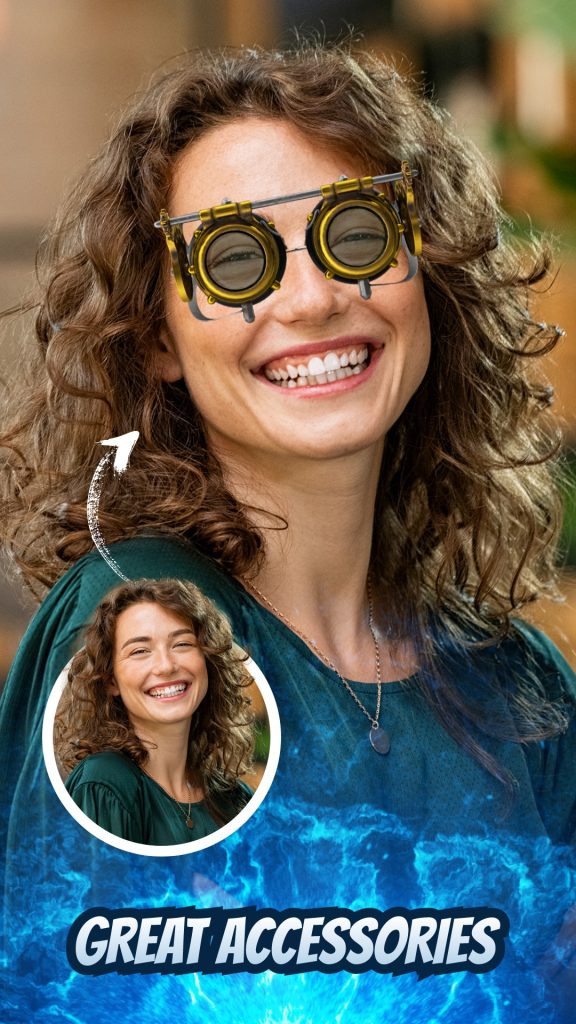 Make your photos beautiful, funny, and unique. Choose from a variety of filters and shine in your photos. Download now and edit your content quickly and easily.