Creating a high-level text is a time-consuming job that requires special skills, imagination, and the ability to write attractively. With the advent of artificial intelligence, it may seem that the writing of any text can now be placed in its hands.
Lazy students, unscrupulous workers, and even fraudsters can take advantage of this, because now absolutely any content can be generated with the help of AI.
If you want to make sure that a certain text was written by a human, then take advantage of the capabilities of these free AI text detectors.
AI Detector – Text Validator
A mobile assistant for everyone who works with text documents.
Do you want to be sure that your student has completed the assignment independently? Or are you a freelancer and afraid not to pass an authenticity check on your articles? Then you definitely need Al Detector.
This app allows you to quickly and accurately determine who exactly wrote this text.
You can easily distinguish an original article from one written by a bot or another program. This approach provides 100% results and allows you to select only the best and original content.
To work with the text validator, just open the app and paste the copied text. You can add text by scanning it through your phone's camera or by directly downloading a PDF file.
Wait a few minutes and get a result with less than 1% chance of error. All doubtful places, if they exist, will be highlighted. You will know exactly what part of the text was taken from other sources.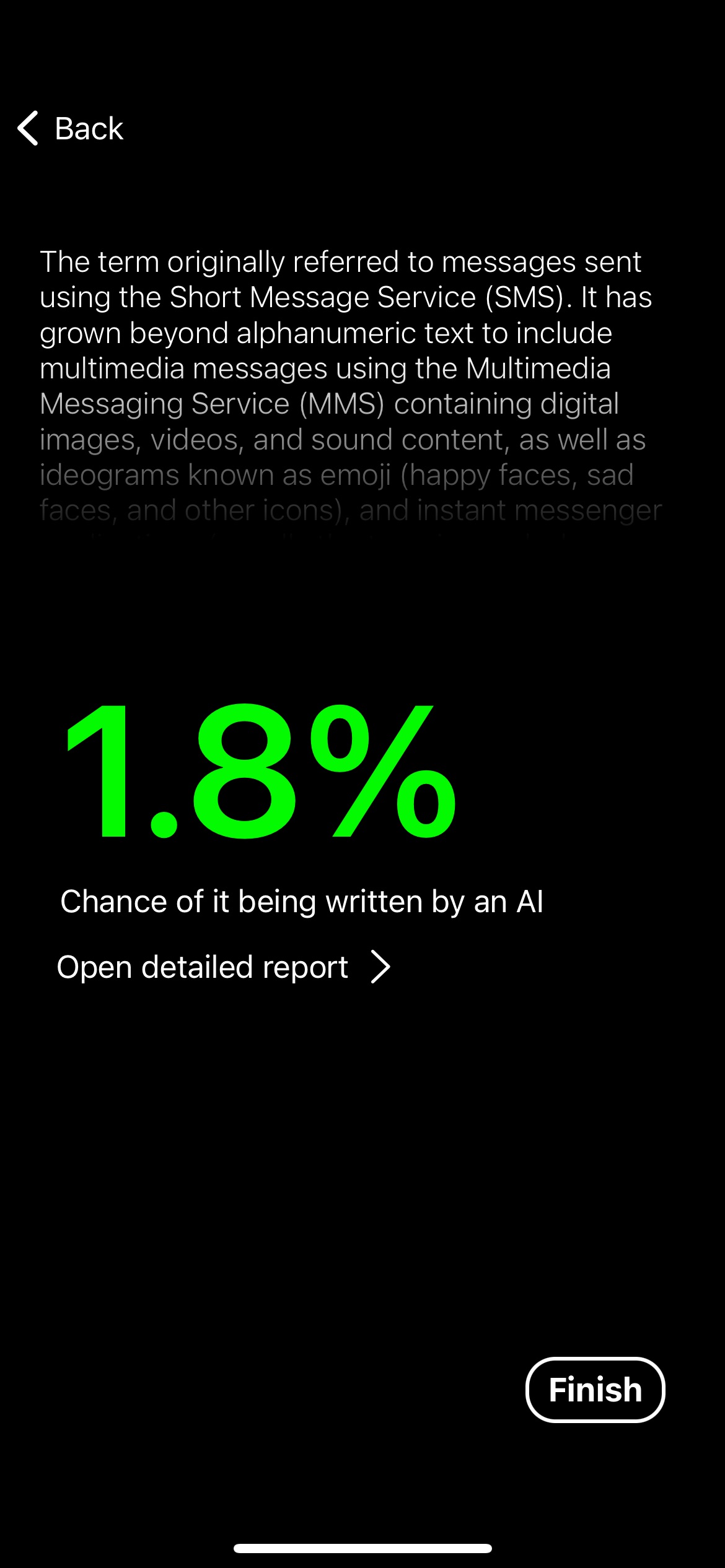 If you want to be sure of the authenticity of the text, check the text through Al Detector. Your content will now pass any verification when posted to social media and print publications. New users are offered 10 credits to use all app options for free.

You may also like: 11 Best AI Chat Bot Apps for Android и iOS
Detect GPT – AI Text Analyzer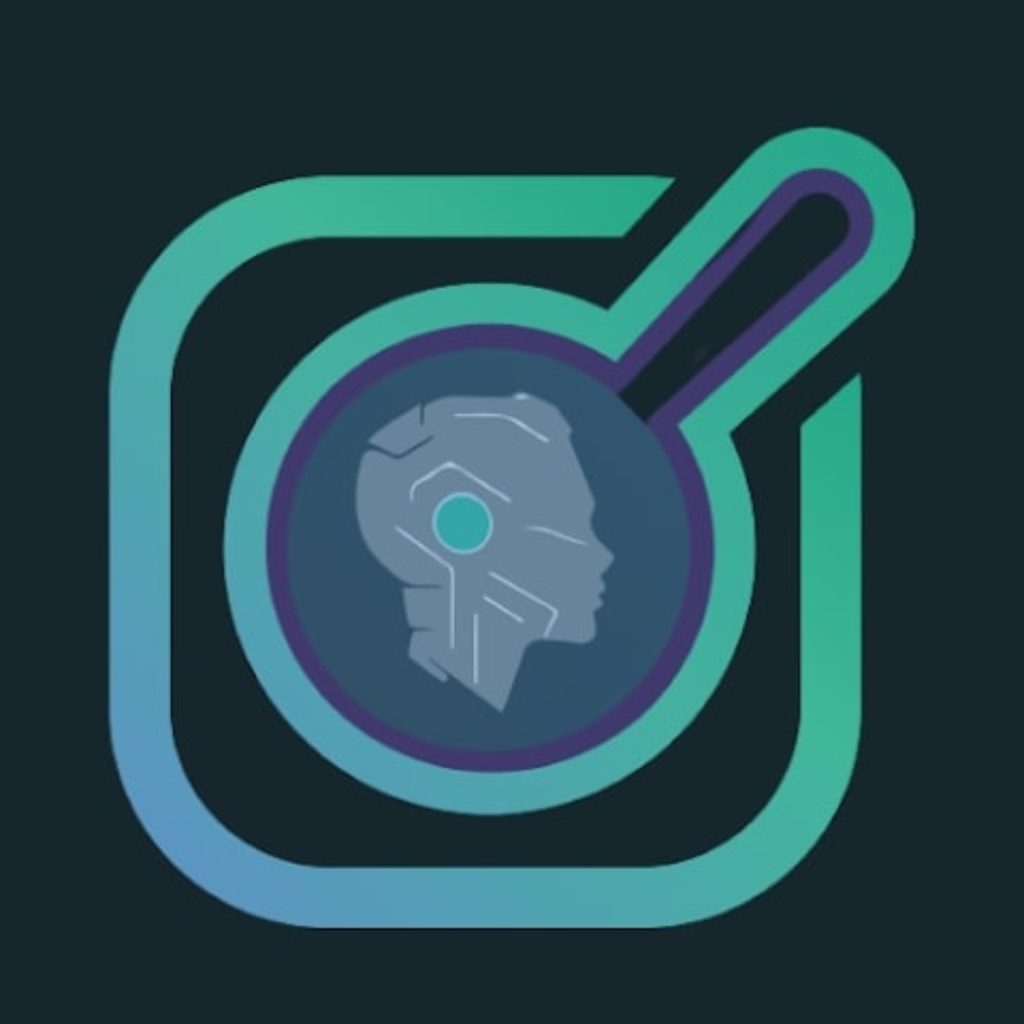 If your profession involves working with text files, the Detect GTP mobile app is just for you. It allows you to scan the text of any complexity and determine its percentage of authenticity.
After checking it, you will know who the real author is: a human or a bot. Recently, the number of texts created by artificial intelligence has increased several times.
At first glance, even an experienced editor can not determine whether the text is unique or inimitable. Text validators are used for this purpose. Now they function on your phone and are always at your fingertips.
Be confident in the uniqueness of the text provided. The app will be a handy tool for the work of journalists and editors, students, and teachers. Unlike other programs and online services, you do not need to wait in line, register or make a paid subscription.
The app does a great job even with large texts. The quality of the check is at a high level. The analysis of phrases and whole sentences does not take much time. You will be able to evaluate the result obtained as a percentage.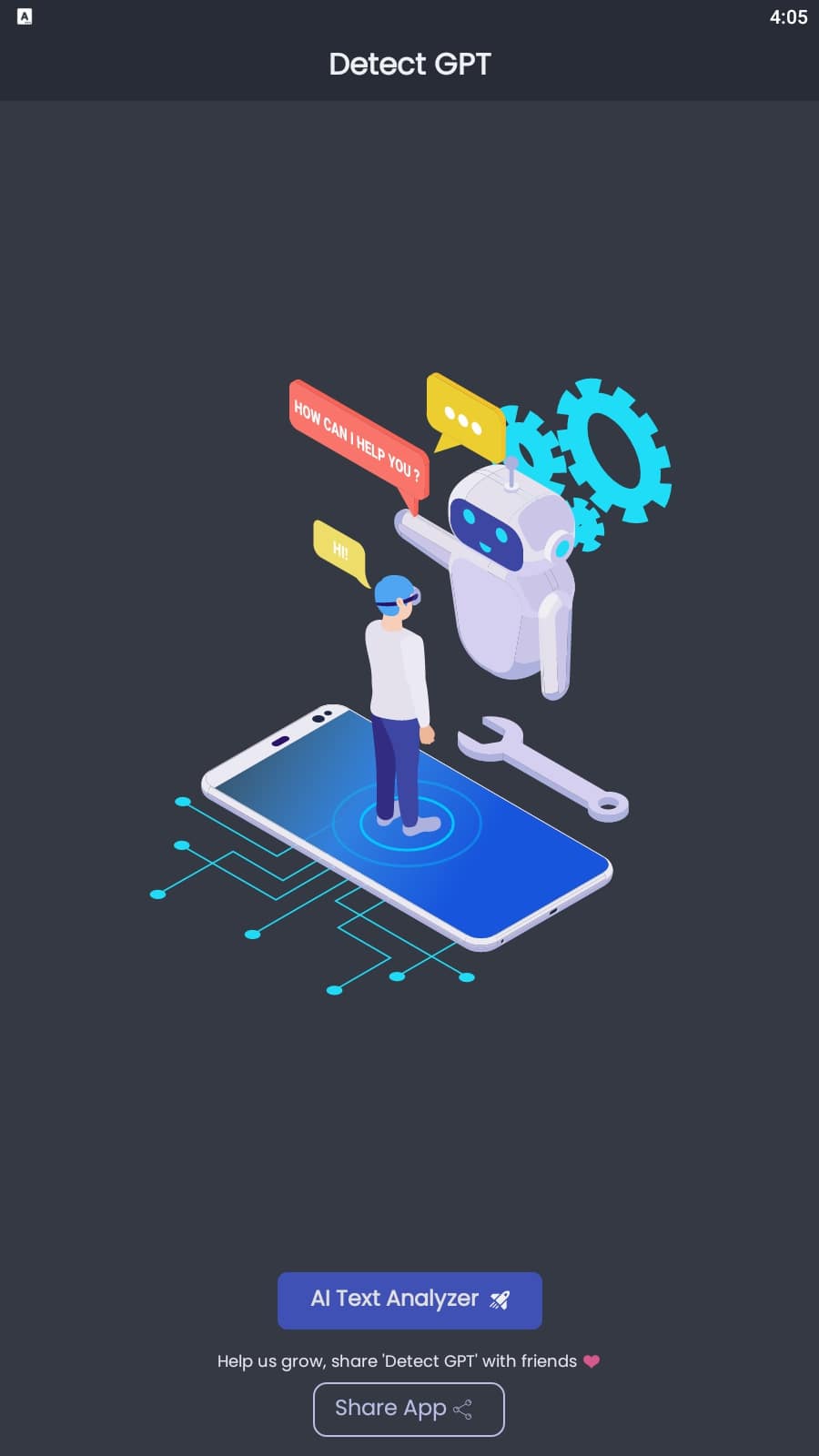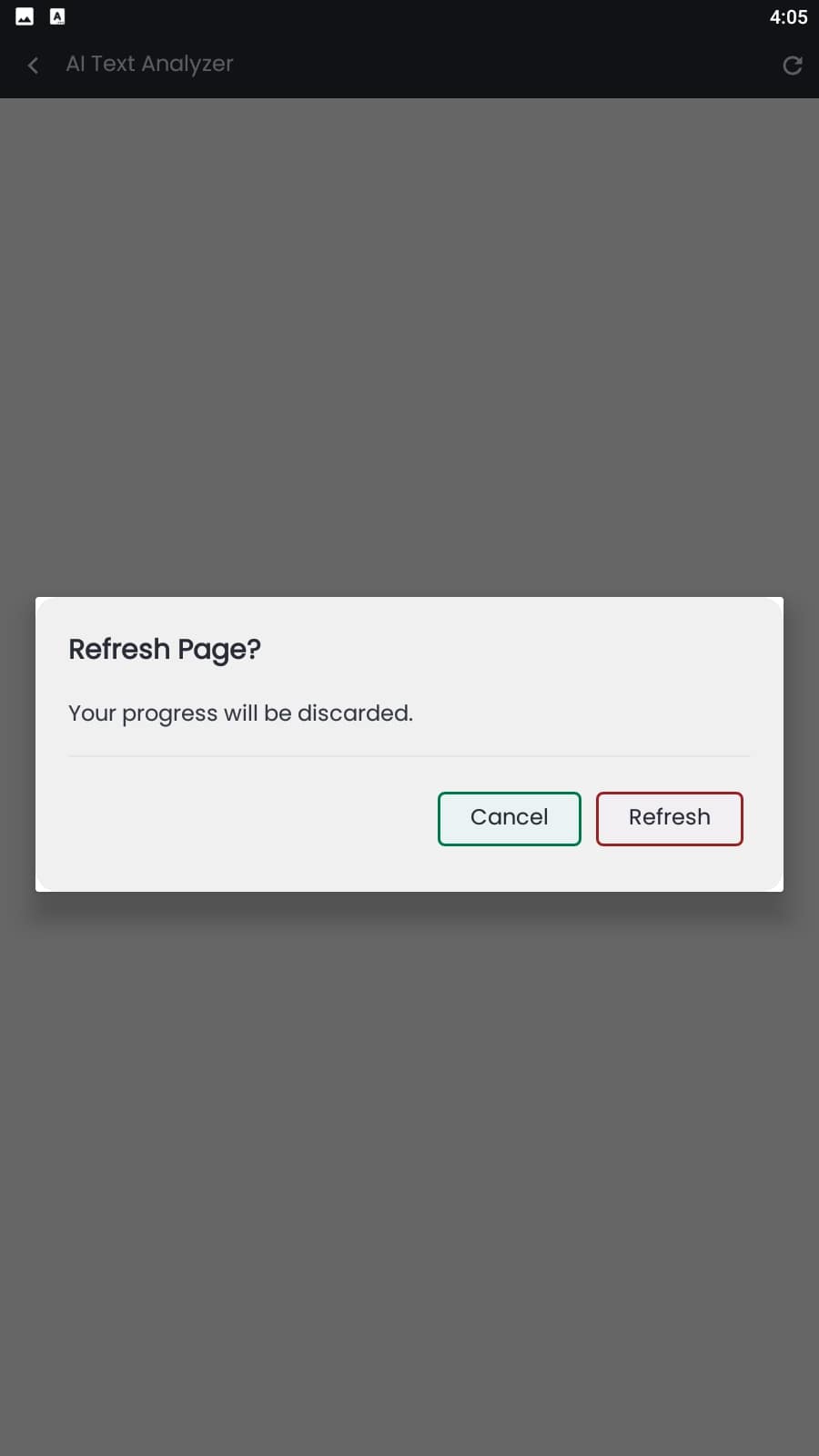 If necessary, you can change the initial text and run the check again. With Detect GTP you won't have to blush in front of your teacher or make excuses to your employer. Do the test in advance and be sure of a positive result.

GPT Detector by KurdCC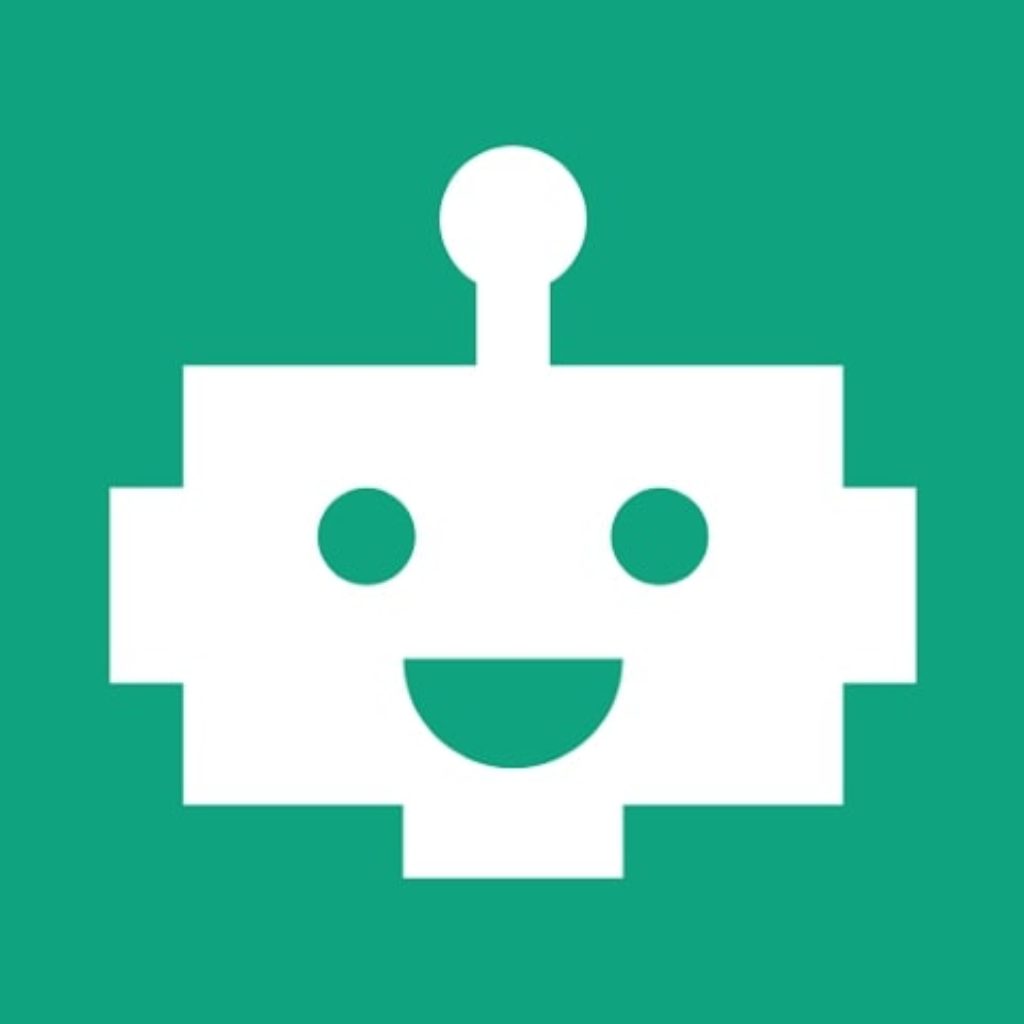 The easiest and fastest plagiarism detection software. GPT Detector comes with advanced technology that allows you to analyze the written text and instantly determine its uniqueness.
The app requires an Internet connection, as the check is carried out on many databases and services simultaneously.
What types of artificial intelligence can be detected? If the text came out with GPT-3 or ChatGPT, you will know about it at once.
Your instructor is definitely aware of such checks, so you should analyze the finished text yourself before turning it in. For writers, journalists, and copywriters, you need to stick to a certain percentage of uniqueness in order for their work to be accepted.
GPT Detector is free and can be used as many times as necessary. There is no word limit here: just do your work with quality.
The app works quickly and accurately. If the uniqueness is low, you can always correct the text and resume the analysis. Copy and paste the article manually or use the camera to scan it.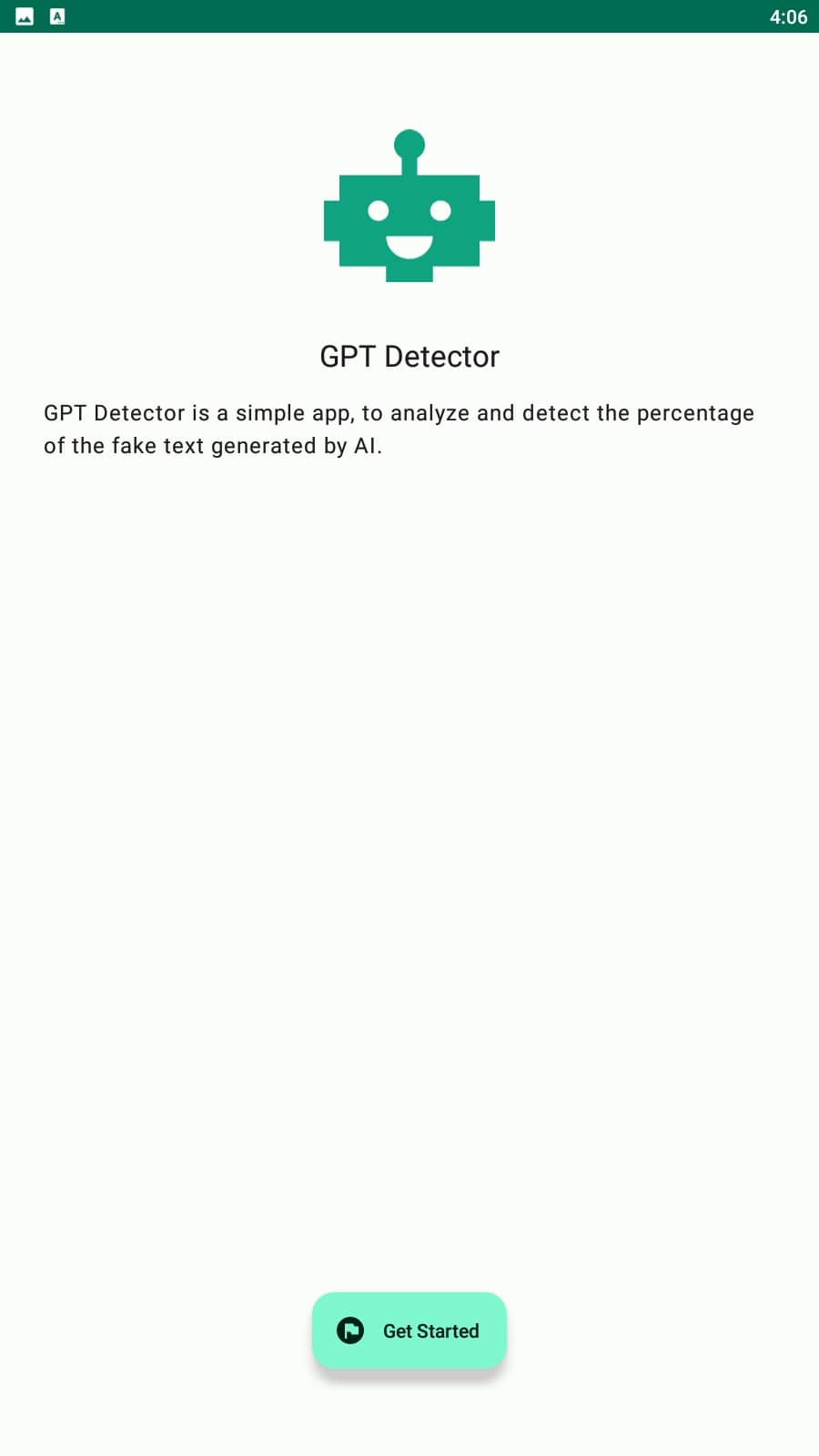 At the moment, the app only works with English, which you need to consider when working with other languages. Create unique content for social networks, and pass any teacher checks with GPT Detector.

AI Text Detector – Check text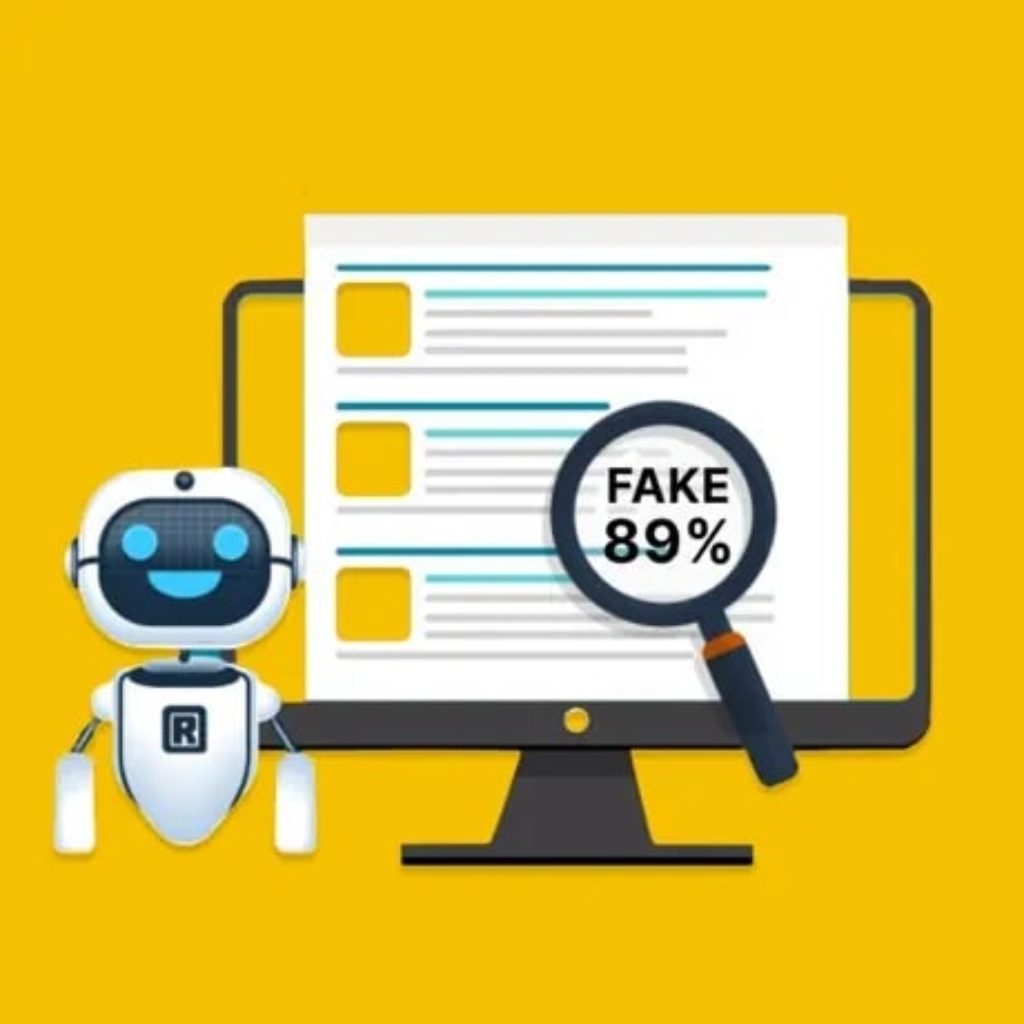 Al Text Detector will be extremely useful if you are blogging and want to avoid rejections from the site administration.
This app determines the quality and authenticity of any text. By analyzing the text document, you will get accurate information in the form of percentages.
The final number tells you whether artificial intelligence was used in writing that text.
Every publication in student papers, social media, and major print publications undergoes a similar review. Don't worry before handing in your paper, because you will already know how unique it is.
With this app, every phrase will be meticulously checked for authenticity and originality. You will be able to quickly determine whether the text came out of the hand of a person or was written by an artificial intelligence.
Besides, you will receive information about whether the information offered is authentic and not related to fraudulent methods. By using Al Text Detector you will guarantee your privacy in the Internet space and will be able to resist cyberattacks.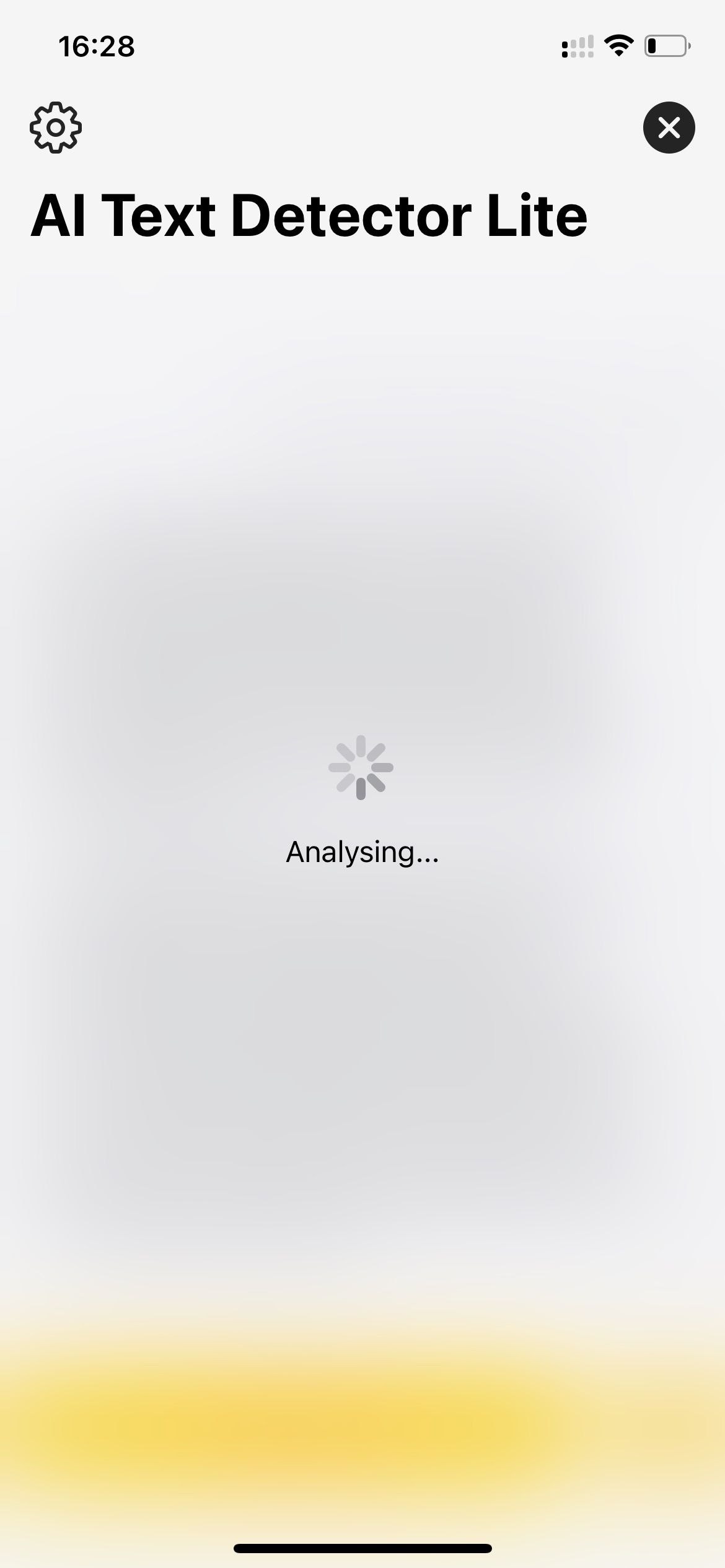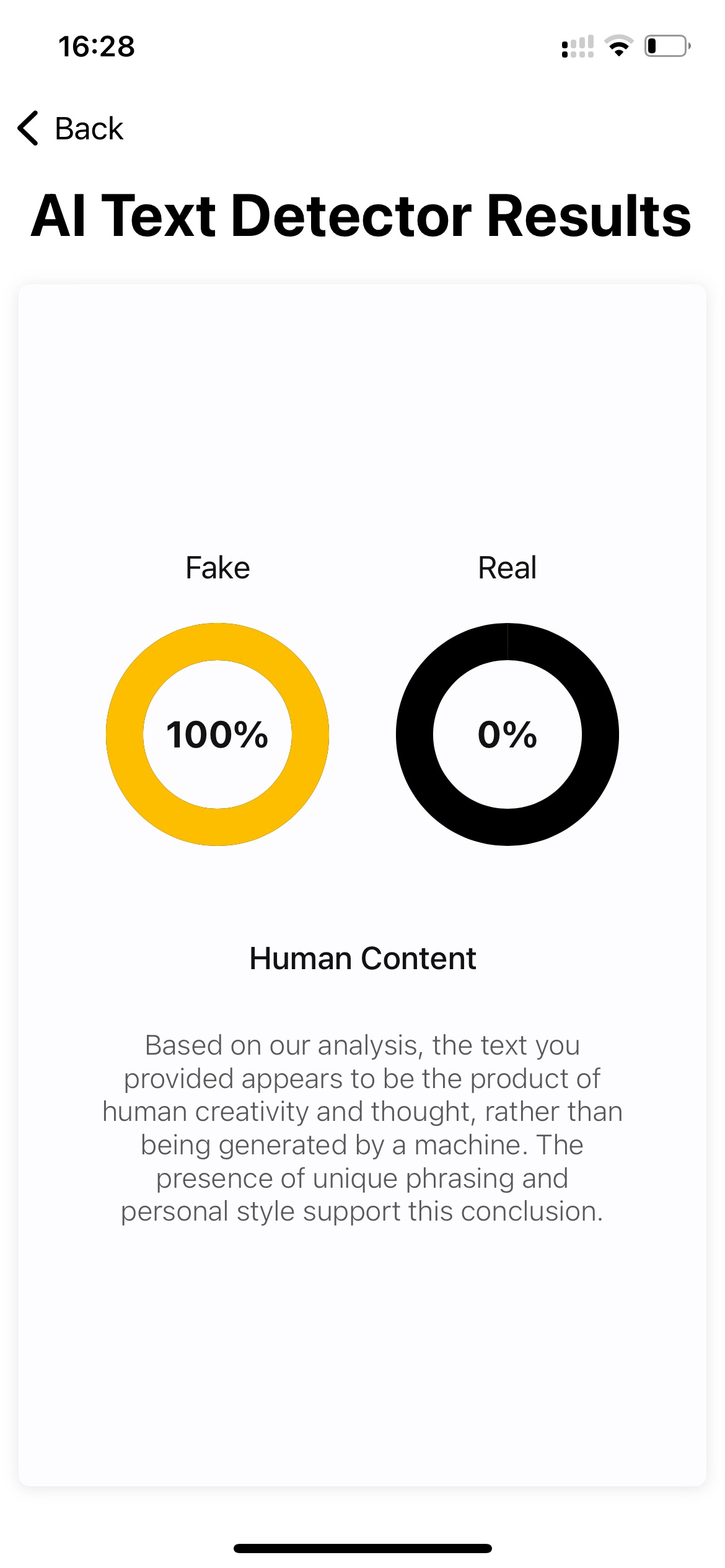 You can always try the free version of the app. It allows you to check up to 5 texts, while the premium subscription supports 20 sessions and excludes ads. Stay one step ahead and improve the quality of your work.

GPT Detector – Check AI Text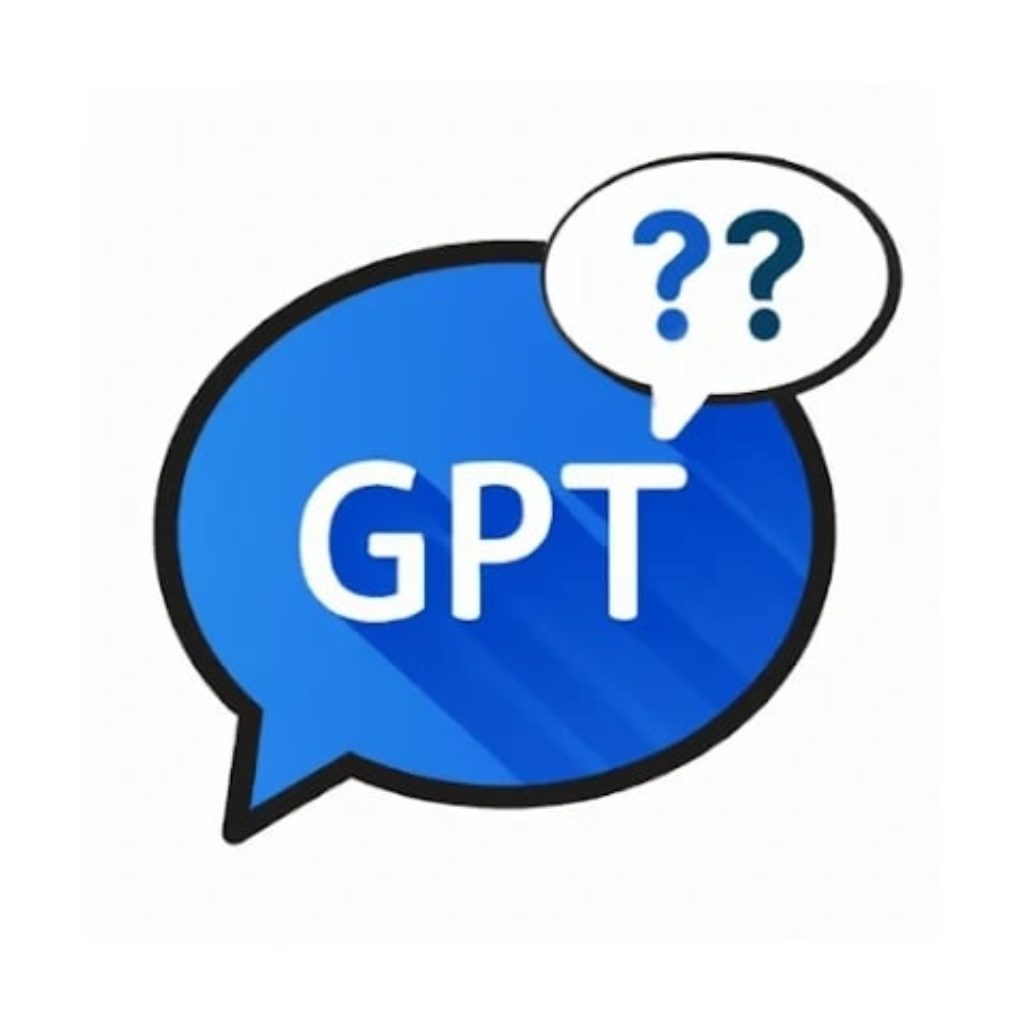 GTP Detector by Brainwave Al is a modern and popular way to find out the uniqueness level of any text.
No matter when and by whom it was written, a powerful analysis allows you to determine whether artificial intelligence was involved in its creation.
Such information is necessary for trouble-free submission of student papers, writing essays, and articles for magazines.
All publishers check the received documents for authenticity, thus guaranteeing the uniqueness of the information. By installing the app, you will not only be able to determine the text written by the bot but also know the percentage of its originality.
Such preparatory work allows you to avoid plagiarism. If the uniqueness level turns out to be too low, you can change some phrases and rearrange sentences to avoid getting the text reworked.
This app allows you to preserve your intellectual property rights and avoid unpleasant situations. The mobile detector is convenient because it has no limit on the number of texts and words. The more text, the more accurate result you get.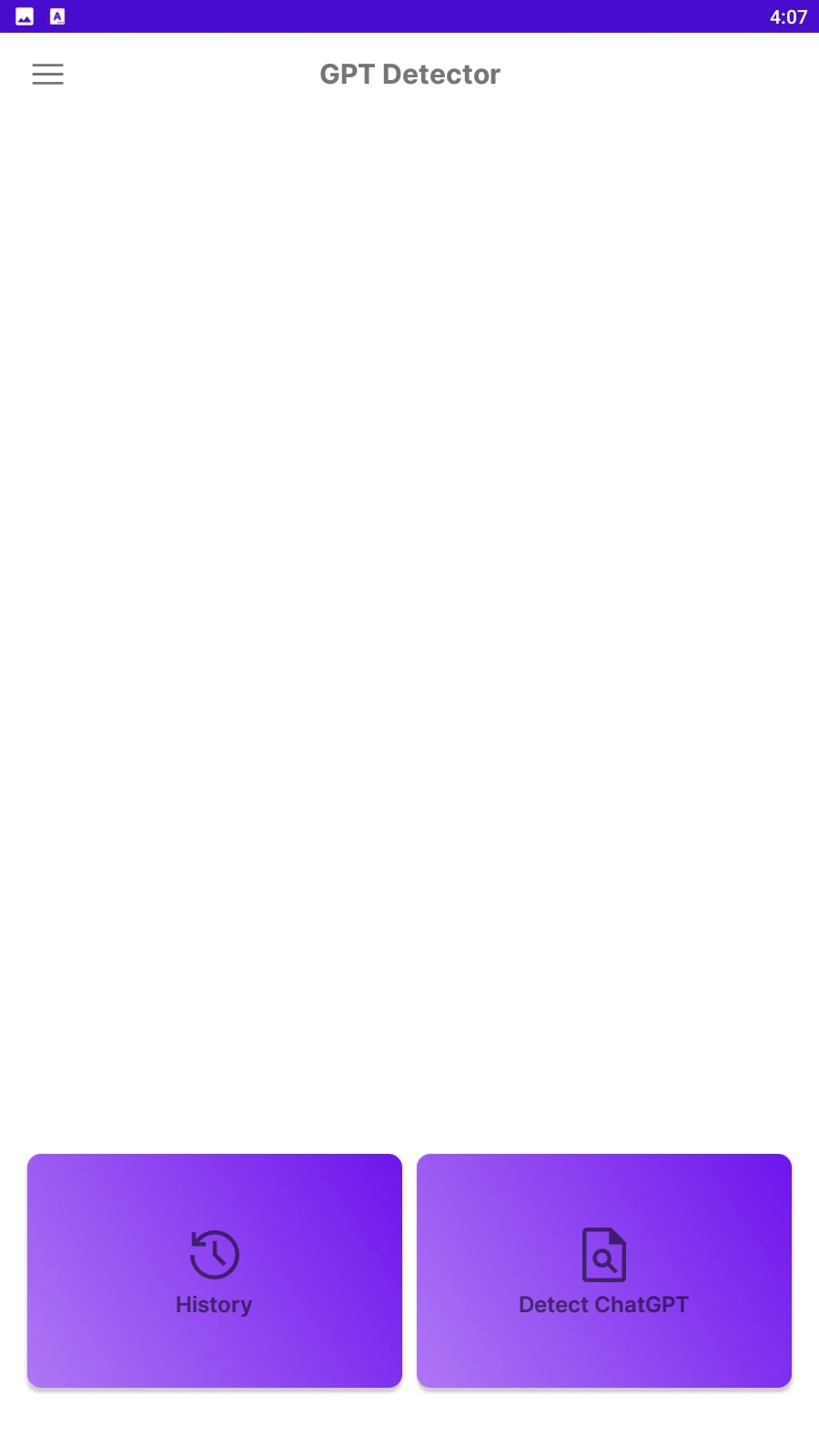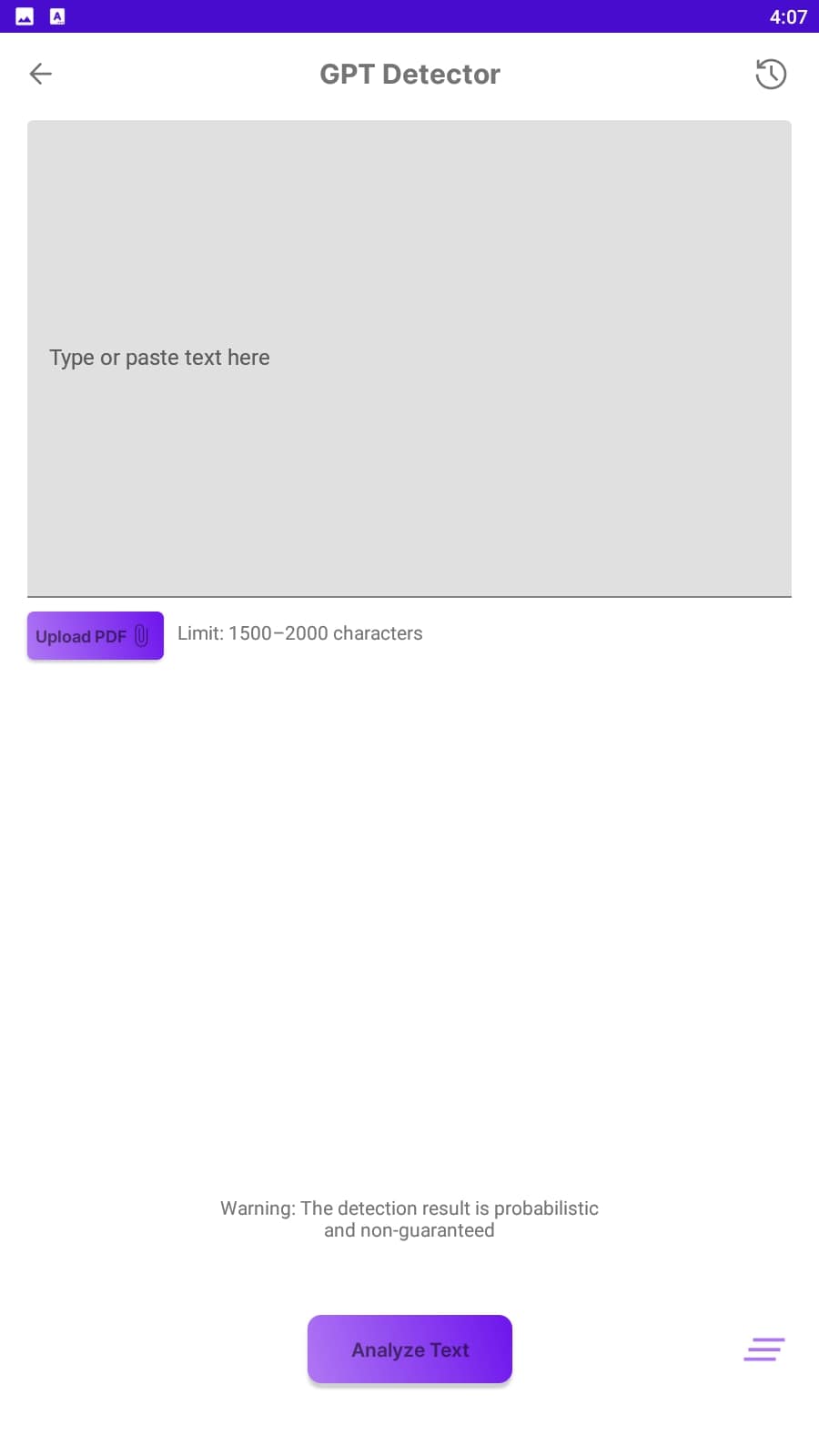 The developers are constantly making updates and removing bugs, so the quality of work is only improving. GTP Detector works fully only in English. Do not let yourself be misled and protect your rights with the text validator.

GPT Ai Content Detector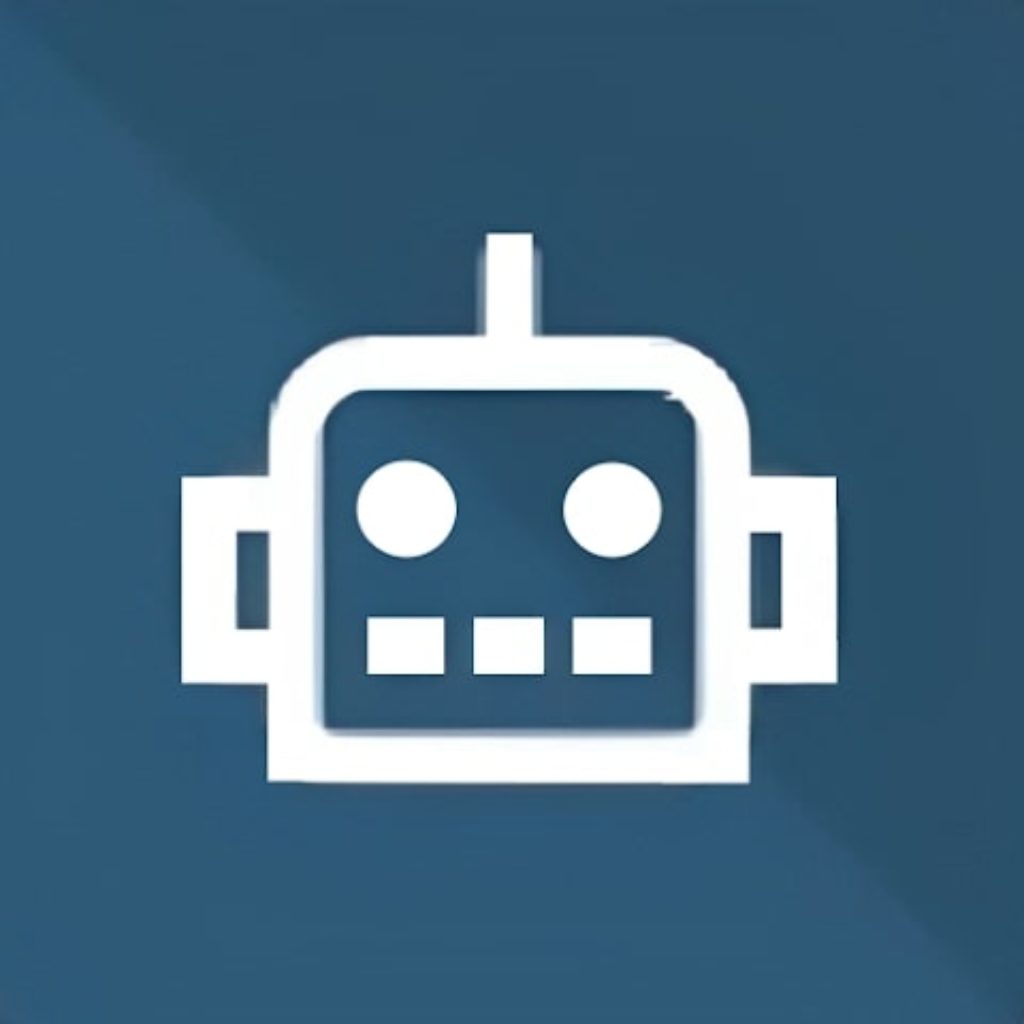 GPT Ai Content Detector has become a real salvation for teachers, editors, and journalists around the world. Now you can scan a completed paper or article yourself and find out how well it meets the specified parameters.
Such detectors are extremely popular among all those who are engaged in mental labor. It comes in handy if you are writing an essay or dissertation.
No editor will let an article go to print without checking it beforehand. There are many similar programs, but they have clear disadvantages.
GPT Ai Content Detector is equipped with a modern method of scanning text. It is automatically broken down into fragments and compared to various resources.
In the end, you will get the overall uniqueness as a percentage, and phrases with low uniqueness will be highlighted to make it easier to edit the material.
You can enter text in several ways. You can copy it from the main source, use a photo of the document, or take a screenshot with your phone camera. Then the app starts a quick scan and gives you the result.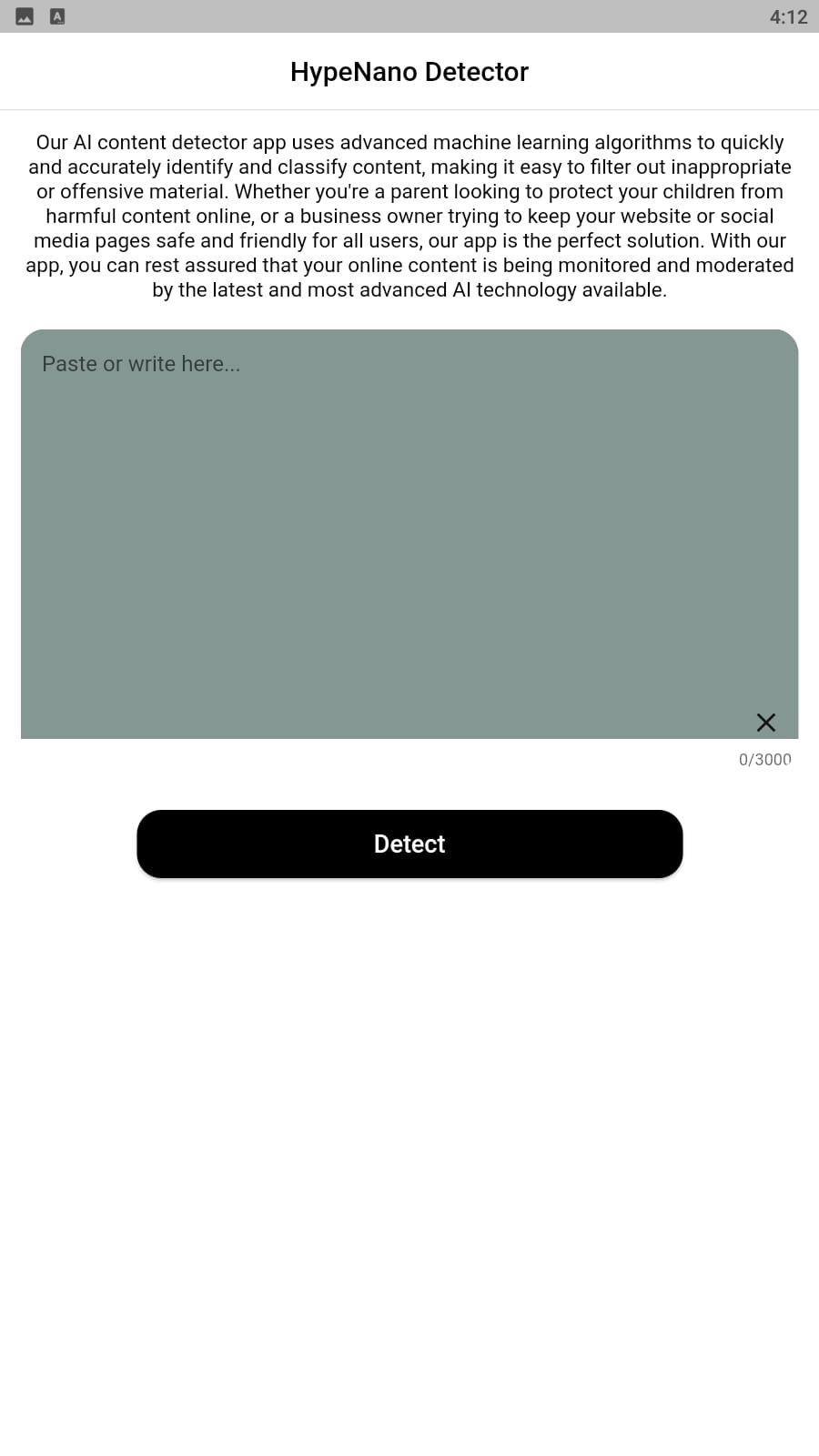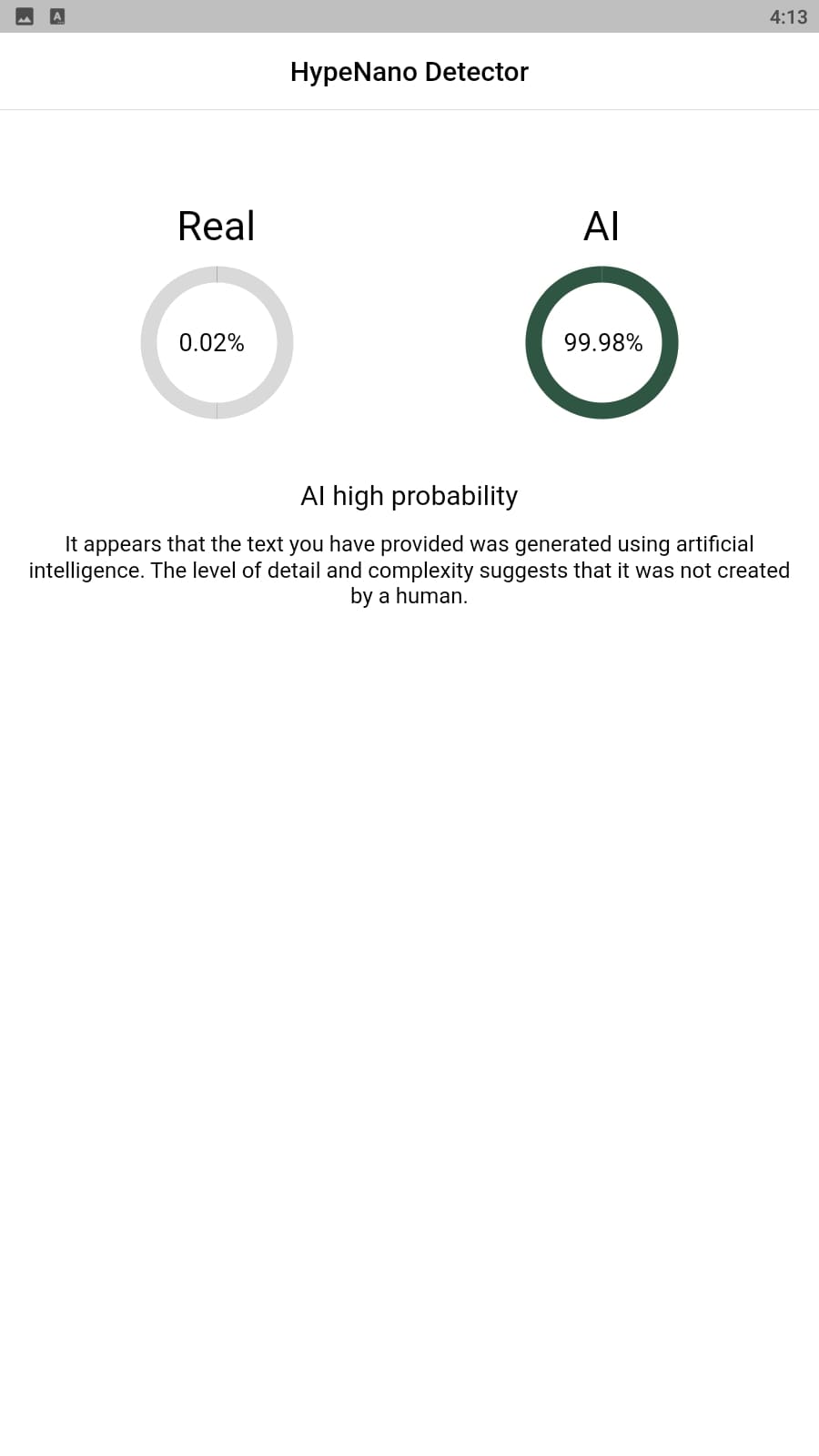 The app is suitable for any field of activity. There is no maximum number of words or characters for one scan. 100 tokens will be enough for a session.

You may also like: 11 Free AI Music Generators from Text (Android & iOS)
ZeroGPT
One of the most popular online portal in its field for professional word processing. ZeroGPT conducts an in-depth check, which allows you to get accurate data without a long wait.
Only zeroGPT is enough so that your text does not get rejected by social network administrators or your employer. It has already passed the test of time and received flattering reviews from experienced professionals.
Visit ZeroGPT from your phone, tablet, or laptop. Don't waste time registering and counting characters. Copy your text and paste it into the box provided. Start a comprehensive analysis of your article with a single tap.
At the end of the check, you will know who wrote the text: a human or an artificial intelligence. The result will be indicated with a certain degree of probability.
The accuracy level of the portal is above 98%. There are favorable conditions for everyone here: students, trainees, copywriters, and teachers.
Any text you submit for review is intellectual property. It is not used to teach the program and is not shared with individual services. You can be sure that no one but you has access to the specified data.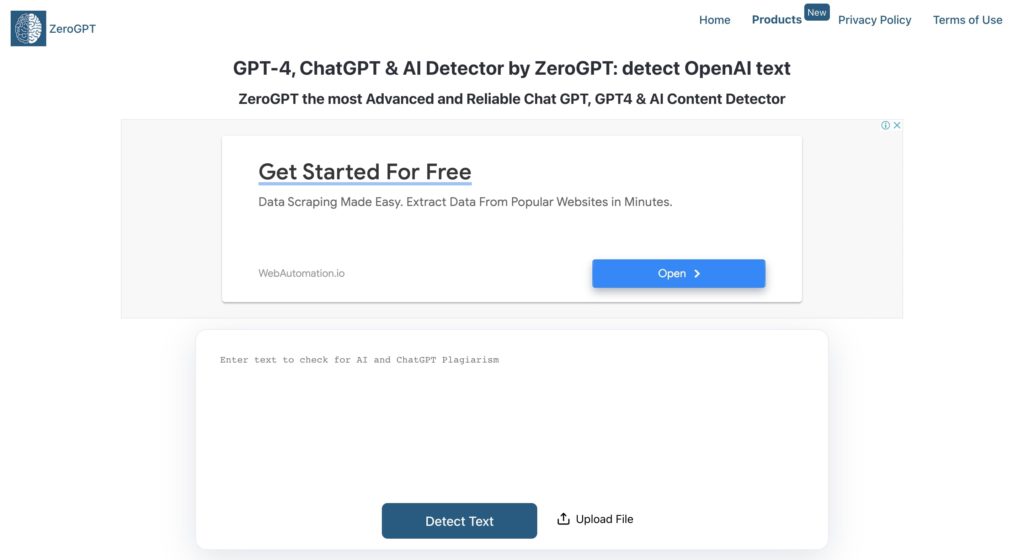 The service supports almost all languages, so you will have no problems with translation. If you are a big organization, send a cover letter to the specified email box. The terms with corporate clients will pleasantly surprise you.

Copyleaks
The best option for corporate clients. Copyleaks has the highest accuracy when scanning texts. It copes well with large volumes of work and has no limits on the size of the articles.
This tool supports multi-user mode and is available in dozens of languages, including Norwegian, English, and Romanian. You can trust even an important and complex task.
The accuracy level of checks for uniqueness reaches 99.1%. It is easy to use: just paste a text, an excerpt of an article, or a manuscript into a specified field.
Information about who the real creator is is necessary to stop plagiarism and confirm your intellectual property rights. Besides, this program allows you to block fraudulent actions and threats of intruders on the Internet.
Copyleaks determines the participation of the bot in the writing of the text. This service determines the presence of algorithms that use ChatGPT, Jasper, GPT-4, and others.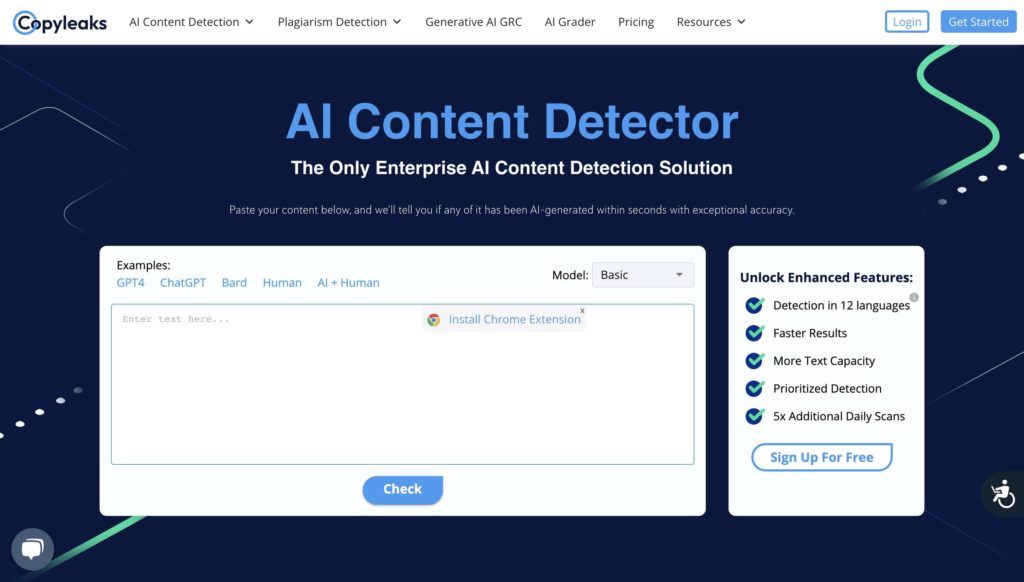 If the text is a composite, you can determine which part of the text is written by a person, and which is generated by the computer. This format of work will be convenient for staff, students, and writers, as well as for reviewers.

Crossplag
Experienced school and university employees use this text originality analyzer almost daily. The same applies to journalism and writing. You need to make sure you have an acceptable level of originality before you turn in your work.
The Crossplag platform is ideal for this purpose. It does not collect personal information and does not transfer information about texts to another server. Anyone can work here. You do not need to download the program or pass the mandatory verification.
Open this service in any browser, export your text, and click the button. Once your text has been analyzed, you will receive reliable information about whether artificial intelligence has taken part in the work.
The result will be indicated in the form of a scale that determines the level of involvement of the computer program in the writing of the text.
On the above site, you will find a prototype of a real service. It can be used as an example or test. Yet, for more accurate results and long-term cooperation, it is necessary to contact the developers.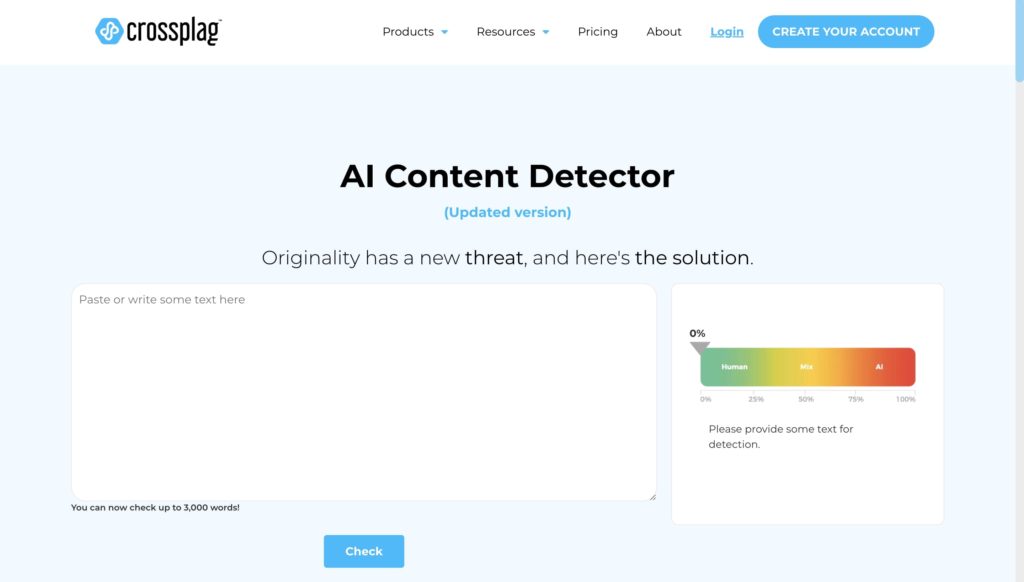 In its work, the detector uses pattern analysis and a form of writing text files, which are characteristic of AI. Every part of the text, from a single phrase to an entire sentence, is checked. The program is constantly being improved and updated, so its users keep up to date.

Seo.ai
Universal detector for high-quality work and increasing the uniqueness of works in any field. This service works online and helps thousands of users to check files for uniqueness, and originality.
It does an instant analysis of all components, so you will get the most accurate information in any format. You can start scanning for all digital media files, including audio and video content. This is important because one program can handle many different functions.
All social networks check publications before they are posted. Student works are rigorously screened through a plagiarism detector.
Seo.ai is a modern tool that is versatile and powerful. The typewritten text differs from that written by a person in full. This is indicated by some linguistic techniques and the use of patterns.
The detector recognizes them and takes the data into account when rendering a verdict. You will find out how original, correct, and useful the downloaded text is.
This service works in many languages, but more accurate results are registered when working with English.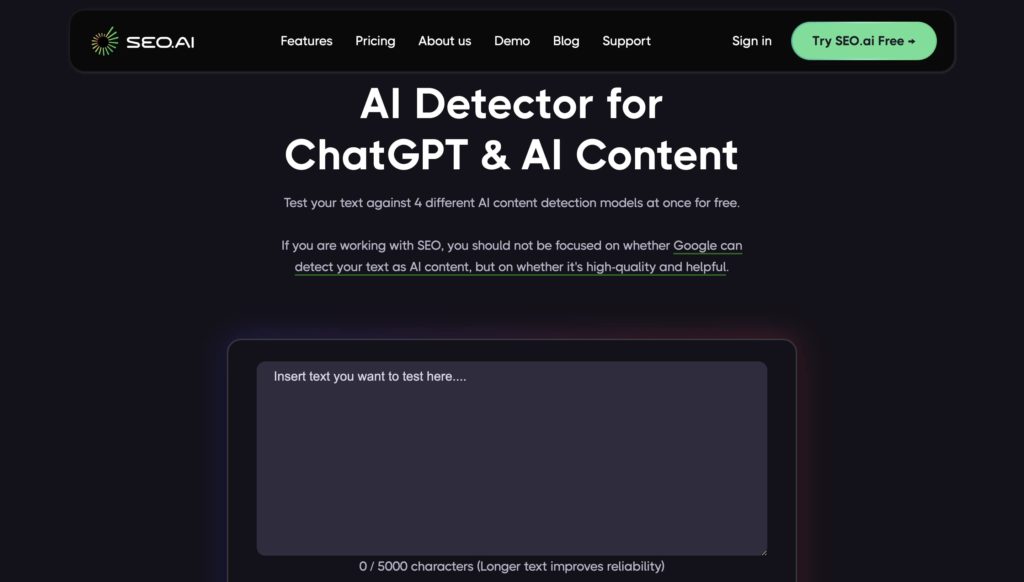 The service is easy to use all the time and does not require special skills. Just insert the necessary passage, article, or whole novel. After the results are announced and corrections made, you can run the analysis again.

You may also like: 5 Best AI Art Generator Apps (Android & iOS)
Sapling
This free text file detector meets all the requirements of today's writers, students, and freelancers. It is designed for a wide audience and does not limit users to a certain volume or number of checks.
In just a few seconds you will receive data such as the uniqueness of the text and the likelihood of AI involvement in its development. It can be used from any electronic device.
You don't have to fill out forms or prove your identity. Open the service on your favorite browser, fill in the main table with text, and expect results soon. You need at least 50 words to be analyzed at the proper level.
Administrators of social networks, blogs, and sites for streaming have a negative attitude to the texts, which were written with the help of programs such as GPT or ChatGPT. This is due to the fact that such text files contain many errors and incorrect data, and are often used by scammers.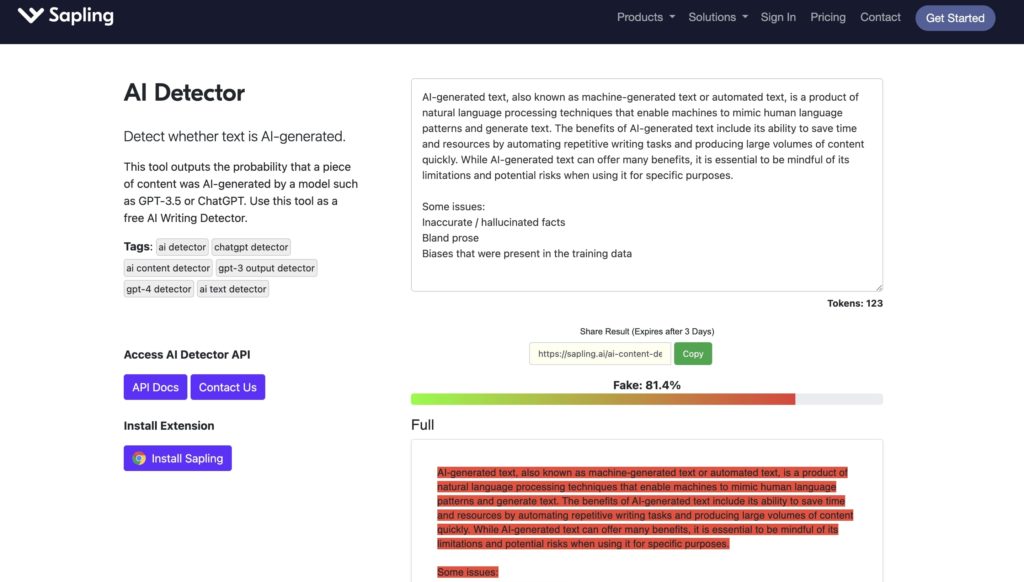 To make your work easier, you can use the score that the detector will give you. If there are suspicious passages, they will be highlighted. This detector works with an accuracy of over 97%, which is suitable for personal and professional use.