Any child's dream is to become a part of a fairy tale. This is possible thanks to theme parks, which can be the home of various amazing characters.
In today's reality, getting to such a place has become even easier thanks to phones. You can even get to the next level – to create your own park, where you can have fun in different ways.
Choose the greatest option for you among these best theme park building games for Android & iOS. Create your favorite place where you can make all your dreams come true.
For those who want to engage in more extensive construction, we recommend these free city building games for Android & iOS to try.
RollerCoaster Tycoon Touch
RollerCoaster Tycoon Touch is a mobile version of the famous simulator where you can run your own business.
Exploring Rollercoaster, you will find maps and blueprints for new technical ideas. As a result, visitors in search of new portions of adrenaline will not spare any money.
The amusement park is not only a mind-blowing roller coaster but also the whole infrastructure. Thus, you need to equip the location of more than 250 proposed facilities. Among them are restaurants, stores, terraces, and much more.
This game allows you to create your own lines of slides, design loops, and distribute climbs. You will be able to adjust the steepness of descents and ascents, as well as choose colors from the 30 offered. You'll also complete daily tasks and take part in special challenges.
Show the abilities of a manager and designer: equip the park with flower beds, paths, furnish the scenery, install legendary maps. All elements are 3D animated. Do not forget to run promotions to attract visitors, assign prices for entertainment.
Immediately after launching, the app offers a basic tutorial. You go into a small location and get a user budget of $10,000. Don't forget to hold on to your funds for repairs, as some items may break as a result.


You may also like: 11 Best Superhero Apps & Games for Android & iOS
Disney Magic Kingdoms
Disney Magic Kingdoms is an awesome and truly entertaining game, so many players of all ages will feel comfortable in it.
Your Disney theme park is constantly being visited by crowds of kids with pins over their heads in the form of a thought cloud. They show you where visitors want to go first.
Click on these icons to send them to the desired destination. Fulfilling your visitors' wishes is a hot issue because it increases the park's joy level. The higher it is, the more bonuses you will receive.
So in the first place, order your characters to perform the tasks marked with a smiley, and then occupy them with something else.
If you want to rapidly expand the boundaries of the park, as well as discover new characters, you just need to perform story assignments. Most importantly, following them will be much easier to understand the game itself.
Always order your characters to do those tasks that are marked in your task list in the bottom right corner of the screen.


Stone Park
Stone Park is a fun simulator for building and developing a theme park, with vibrant graphics and exciting gameplay.
You are invited to try yourself as the manager of a huge prehistoric park, which aims to entertain visitors. You need to improve the rides, invest in new buildings, expand the areas and hire employees.
They will ensure the stable operation of the park. Earn and spend money, attract customers and perform the most unusual tasks.
Enjoy simple but insanely addictive gameplay. This game has beautifully drawn graphics and excellent animation. Interesting gameplay will not let you get bored.
Fascinating tasks will tighten you so much that you will not notice how time flies. One-touch control allows you to fastly pass each level of the game and get new achievements.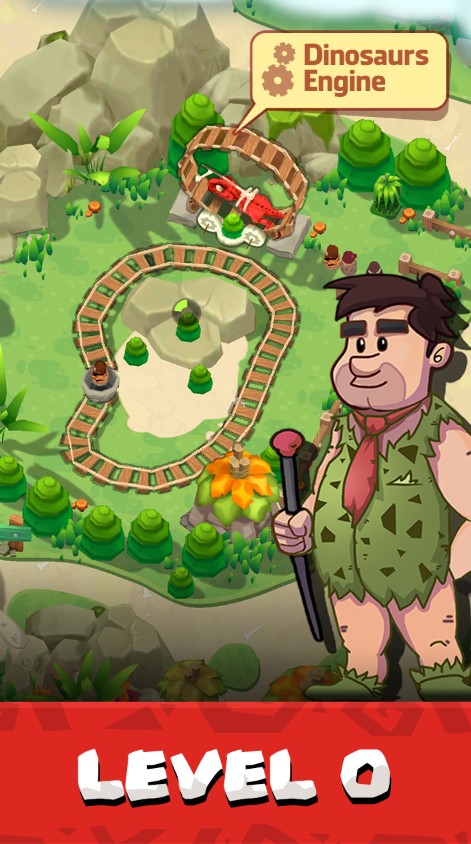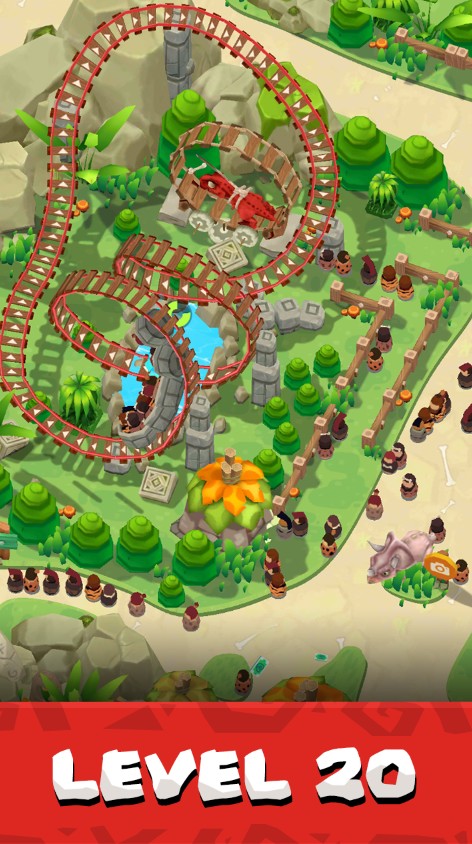 Theme Park Craft
Theme Park Craft: Build & Ride is a Meinkraft and Roblox-style game. You are to build your entertainment business and delight visitors.
Here you can become a real tycoon of roller coasters and other rides. This game will appeal to users of all ages, as it involves a variety of skills. You'll have to build and improve your amusement park, and share your progress with your friends.
Log in to the app daily, collect profits, and explore new areas. The theme of the park will be chosen in the process as you create your own design. You will be able to create medieval castles or modern buildings.
The main creation materials here are blocks and various craft items. Of the pre-made items here, there are carriages, food kiosks, and more.
You can also place a variety of extraordinary animals that will delight visitors to your park. For example, unicorns and ponies are great choices that kids will love.
It is also worth noting the chat, where you can talk with the game bot. Remember that the happier visitors, the more your income, rating, and popularity. The broader your options for setting up the park become.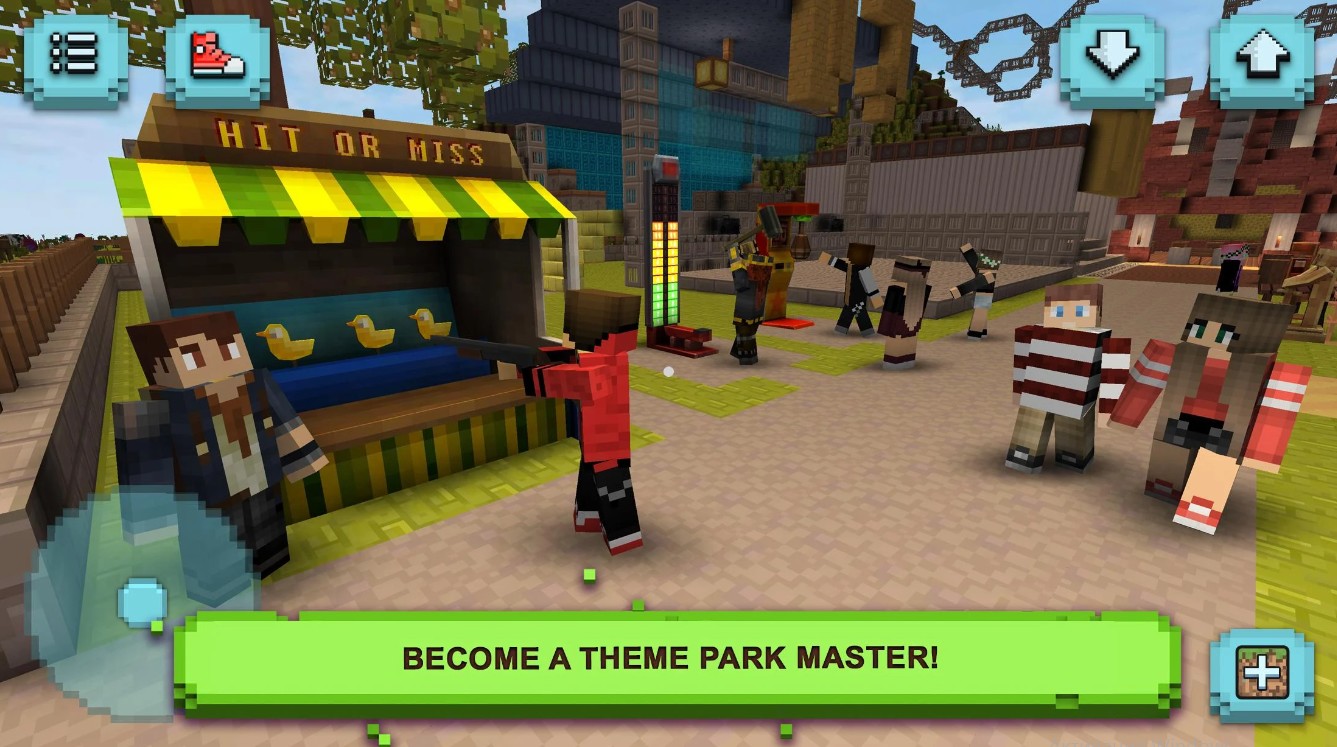 Idle Theme Park Tycoon
Idle Theme Park Tycoon is a simulator in which you have to build an unusual amusement park.
Try yourself as the manager of an amusement park sponsored by an investor named John. He will help you get acquainted with your new position and responsibilities.
Use all means to attract tourists and locals to the city. Increase the number of parking spaces and place food stalls within the park.
Pump up rides and open new places for entertainment. Use promotions, newspapers, and TV and radio broadcasts to make the place known to as many people as possible.
Get the profit and spend it on development, new employees, security, and other activities that will help create the theme park of your dreams. The colorful design of the game makes it eye-catching for players of all ages.
A huge variety of tasks improves the gameplay. So, you will not be able to tear yourself away from the game for several hours. A lot of constructions and improvements will allow you to become the best manager and develop your park to the highest level.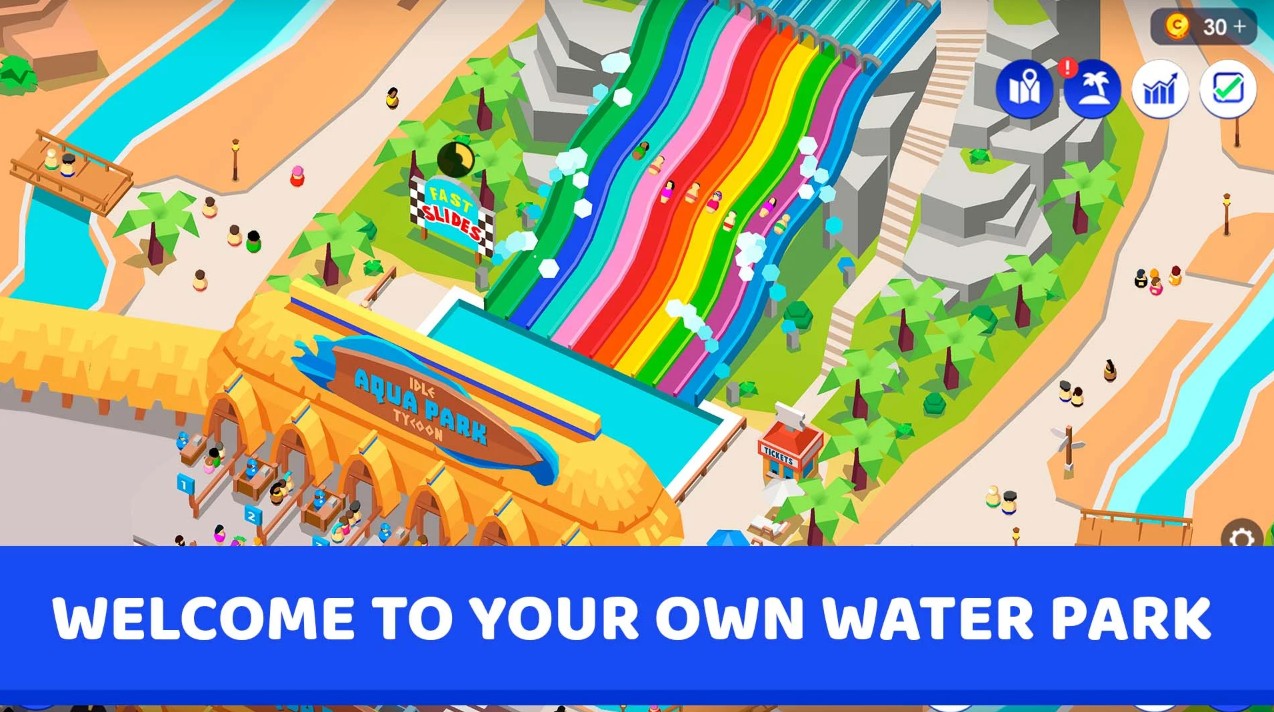 Idle Zoo Tycoon
Idle Zoo Tycoon is a colorful simulator for building and developing a zoo filled with the most unusual animals.
Become the owner of a small zoo and start developing it. Expand the boundaries of the property, bring in new animals and improve the services that will be used by visitors.
Increase the number of parking spaces, add new booths, speed up workers and don't forget to raise ticket prices.
Any money you earn should be spent on building enclosures and buying new animals. This will attract visitors and thus make you rich. Hire new workers, add recreational facilities, cafes, and more.
All this will help you diversify your zoo and make it the largest and most famous in the world. Brightly drawn graphics and exciting gameplay make this game one of the best.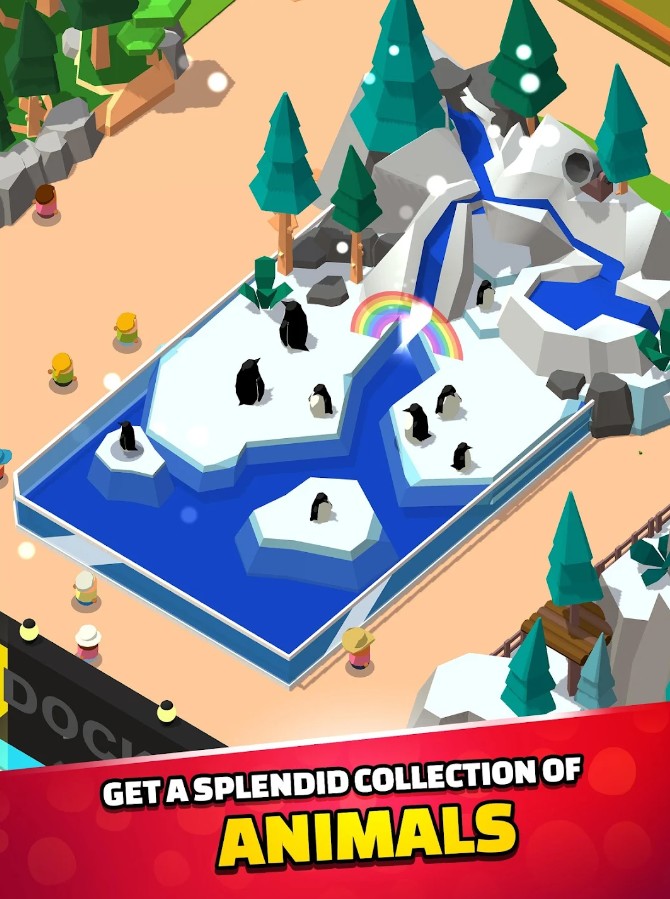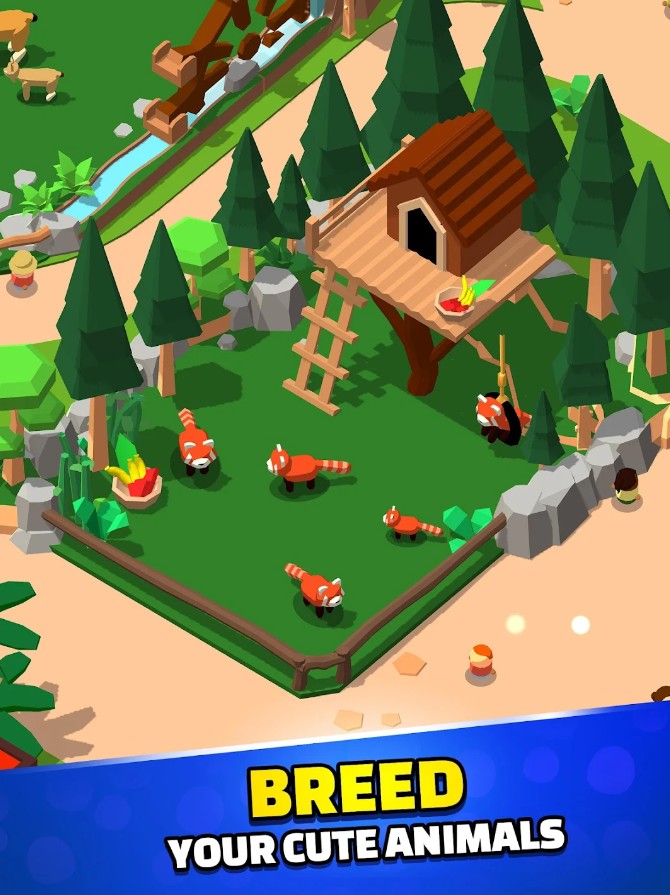 You may also like: 27 Best Collecting Games for Android & iOS
My Town: Fun Amusement Park
My Town: Fun Amusement Park is a continuation of the popular and incredibly entertaining My Town series of games for children.
It is based on the digital dollhouse pattern. Here the little gamers will be able to spend their leisure time in a fascinating way with benefit for the mind.
You will have access to a new location filled with popular rides and stores, which corresponds to the entourage of the greatest amusement parks. Manage the characters and organize their leisure time.
Thanks to the multitouch function, the youngest users are to play in the company of their parents. Skydiving, extreme rides, racing cars, souvenir stores, delicious ice cream. All this makes this game incredible.
Also here you will find gripping mini-games for reaction, seasoned with colorful graphics. Enjoy the pleasant atmosphere and a wide range of actions.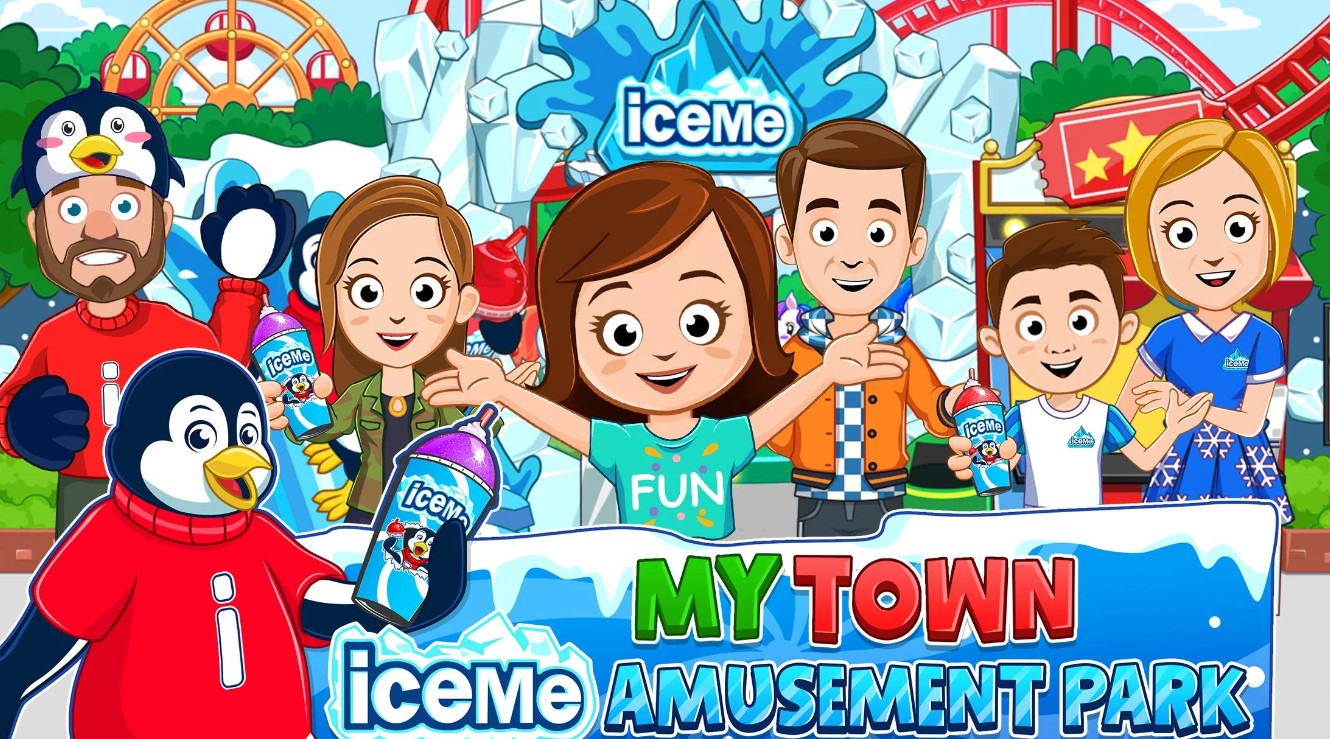 Jurassic World
Jurassic World is a multiplayer simulation game based on a world-famous movie. You return to the island of Nublar again, where dinosaurs have come to life and fight in a deadly battle.
Your task is to build the amusement park of the future and raise unique individuals. The nice thing about this game is that you can once again find yourself on the fairytale island of Nublar.
Nurture the little reptiles. Constantly improve their genetic code. By crossbreeding the specimens you will get amazing dinosaurs, which previously did not exist in the world.
The game has an interesting storyline involving characters from the movie. Build a spectacular park and don't forget the arena, where battles will take place among the mightiest creatures.
The arena location is where the PvP battles take place. Victories in tournaments bring rewards. When you've accumulated enough game currency, you'll get access to new construction or upgrade of existing buildings. Thanks to them you will be able to make a profit and spend it at your discretion, or, better yet, use it to pump up the dinosaurs.
In the simulator, there are daily bonuses, promotions, tasks, and other pleasant surprises. They are specially designed for the most active players.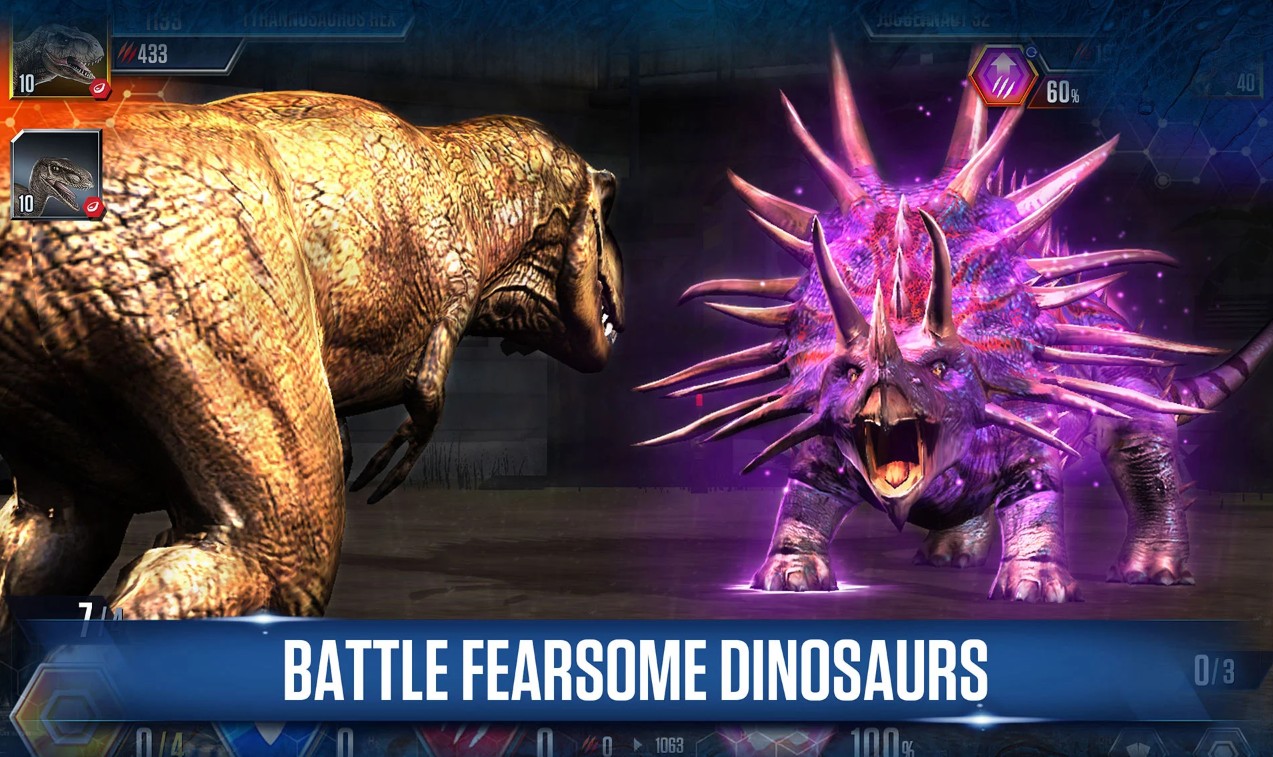 Build Water Theme Park
Build Water Theme Park is a construction and simulation game in which you have to create a place where people have fun and become happier.
The graphics here are in 3D, which makes it feel real. Apply your engineering skills or use your intuition in designing the slides. A huge variety of tools and materials for construction are available for this.
Excavators, bulldozers, dump trucks, and more will help you speed up the process. Everything happens just like in real life. Level the ground, create the foundation, and start designing the park.
This free game actually has an exciting plot. The graphics are of high quality, which will allow you to enjoy the game even more. The controls are simple and smooth. The background music creates a favorable atmosphere for the game.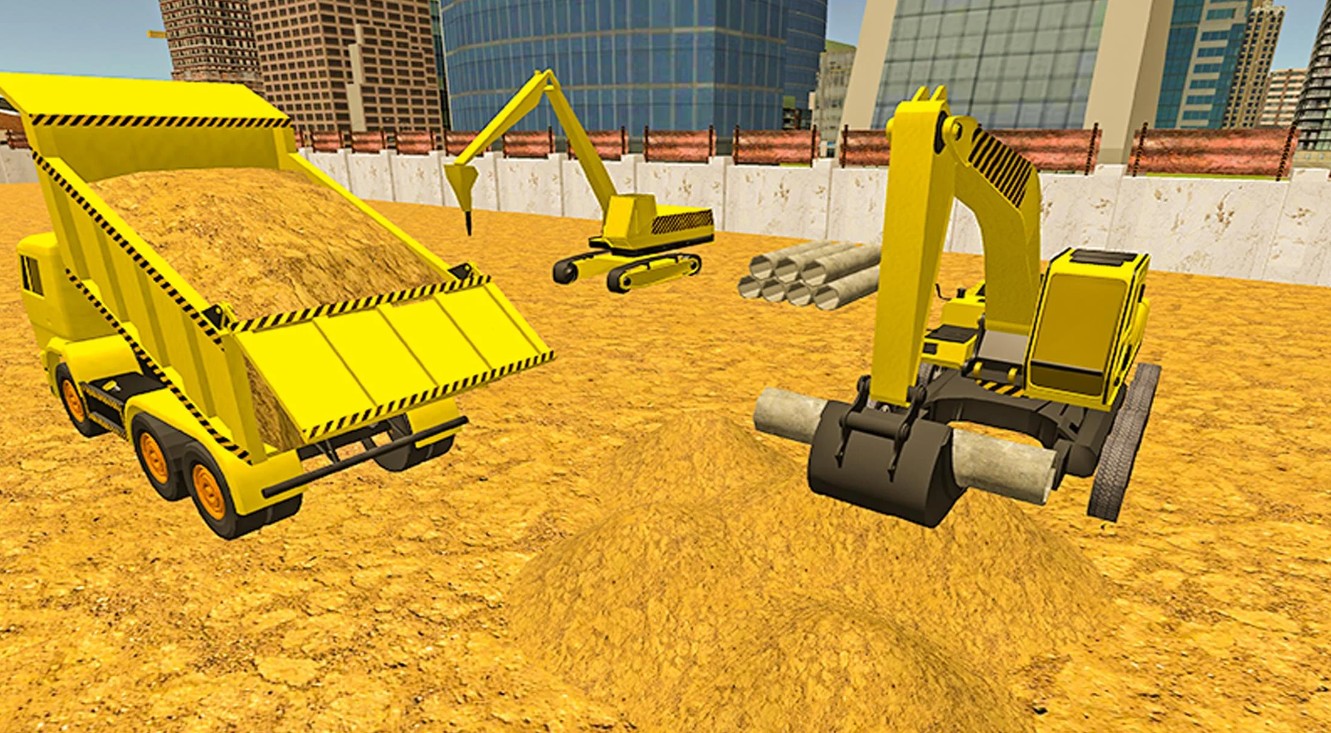 Crazy Dino Park
Crazy Dino Park is an archaeological puzzle game. It takes you into the recovery of the lizard population by resurrecting the remains.
Firstly, you are to find body parts that contain lizard DNA. You can discover a lot of interesting things in a cozy park with a tropical climate.
Exploring the area you will get not only bones but also interesting secrets. Change the appearance of the park to your liking, beautify the local landscape like the best landscape designer. Build exhibition areas and convenient paths to increase the popularity of the Dinosaur Park.
Once you have collected the necessary amount of bonuses you can proceed to laboratory research. It will let you revive the giant long-extinct reptiles. Crossbreeding different types of pets will lead to the breeding of unique dinosaurs.
The developed infrastructure of the park will eventually become self-contained. Thus, you will be able to delegate small tasks to realize your own ambitions.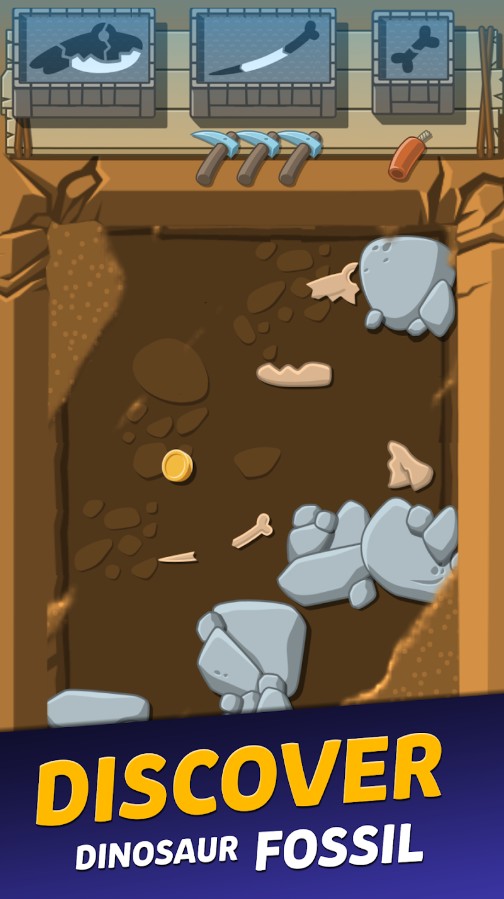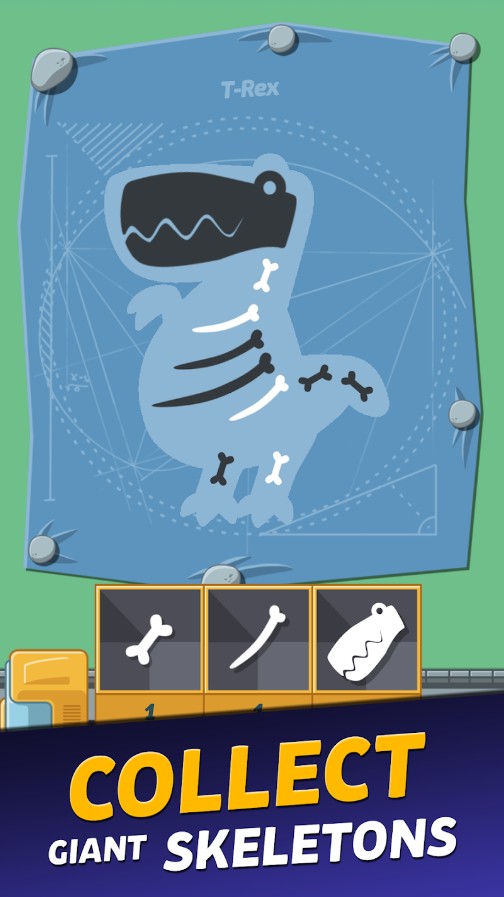 Prehistoric Park Builder
Prehistoric Park Builder offers you the chance to unleash your creativity and construct a dinosaur-themed amusement park that is entirely one-of-a-kind. From majestic T-Rexes to gentle Brachiosauruses, you can bring a variety of dinosaurs to life and watch them roam freely in their natural habitats.
You can also build exciting attractions and entertainment for your visitors, such as thrilling roller coasters, captivating shows, and fascinating exhibitions about the ancient world.
The game offers a unique experience, allowing you to interact with the dinosaurs and tend to the needs of your park's guests. As your park grows and flourishes, you'll be rewarded with coins and resources to expand even further.
Overall, Prehistoric Park Builder is an excellent game for individuals who enjoy prehistoric themes and park-building games.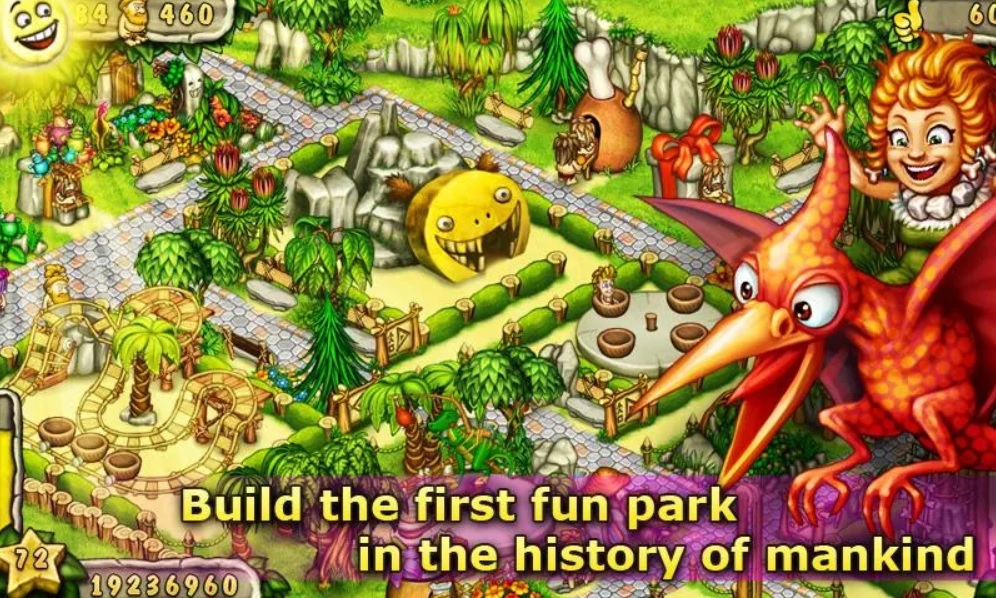 Real Coaster: Idle Game
Real Coaster: Idle Game is about designing and building the most incredible roller coasters the world has ever seen.
In addition to crafting the perfect coaster, you can also manage and expand your amusement park, adding various attractions to entertain your guests. From thrilling rides to delightful carnival games, there's something for everyone to enjoy.
Real Coaster offers a unique and captivating gaming experience that is sure to keep you entertained for hours. You can watch your park flourish and grow as you earn rewards and unlock new features. The satisfaction of seeing happy visitors enjoying your creations is unparalleled.
In general, I can say that Real Coaster is a great idle game if you would like to become a tycoon, at least a virtual one.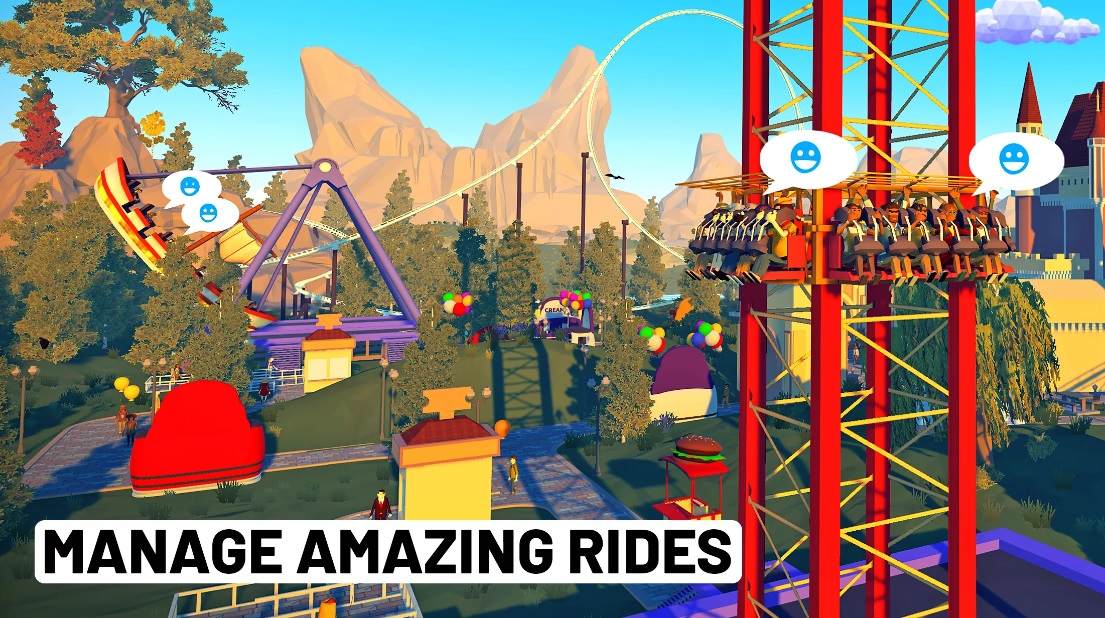 You may also like: 14 Best Defend The Castle Games for Android & iOS
TAP! DIG! MY MUSEUM!
This game gives you a chance to try your hand at excavating fossils. Get to know a rare but very fascinating profession and get completely new emotions.
Find rare fossils, dinosaur remains, and creatures unknown to mankind and send them to your own park museum. Display unique exhibits and watch your visitors get happy.
Create exhibit booths, begin to gradually put the museum in order, and restore its former beauty. Explore vast areas and find fossils on the map.
Excavate and collect fossils that are suitable for your museum. Upgrade characters, buy new equipment and train new people. Earn money and invest it in the prosperity of your exhibition.
This game boasts an unforgettable atmosphere, old-school PixelArt graphics, and addictive gameplay.