Math is quite a complex science, especially for children. Learning numbers and solving arithmetic problems is an unfamiliar process for any child. To simplify this process, it is recommended to turn learning into a game that attracts attention and draws in long hours.
These free math apps for preschoolers in 2023 will help you do that. Judging by the reviews of these apps, many parents are satisfied with the result of teaching their children. 
Try more ways to educate your kid with these best baby development apps for different ages.
Sababa Kindergarten Math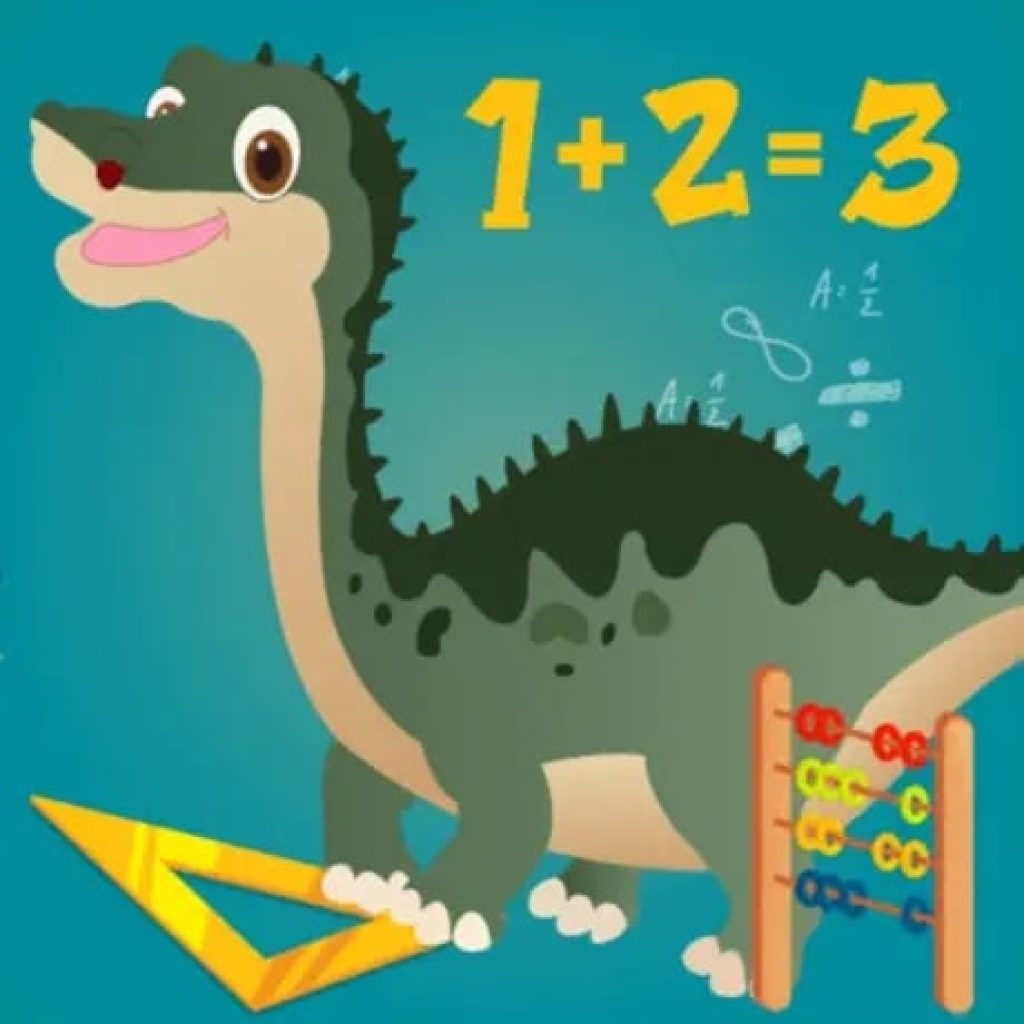 Sababa Kindergarten Math is an app that helps your child learn basic math skills. With the functions of this app, your child can learn to do simple mathematical operations while playing.
The app is suitable for pre-school and kindergarten-aged children. Children from 3 to 7 years old can use this app with an interest to learn. It is developed by scientists and its effectiveness is scientifically proven.
The app has different categories of games. For example, counting, comparing volumes, adding, subtracting, geometric tasks, and calculating prices by example. A child will learn to distinguish between numbers up to 20, quickly counting and comparing them to each other.
You can also learn to count to 10 using fingers, objects, and numbers here. Learn to add within 30, add two and even three numbers. Subtract within 10 and much more. A simple and clear interface makes working with the app understandable for children.
The game's design is appealing, and the kind and funny characters are sure to keep your child interested. There are many math games in the app, so you're sure to find something for yourself.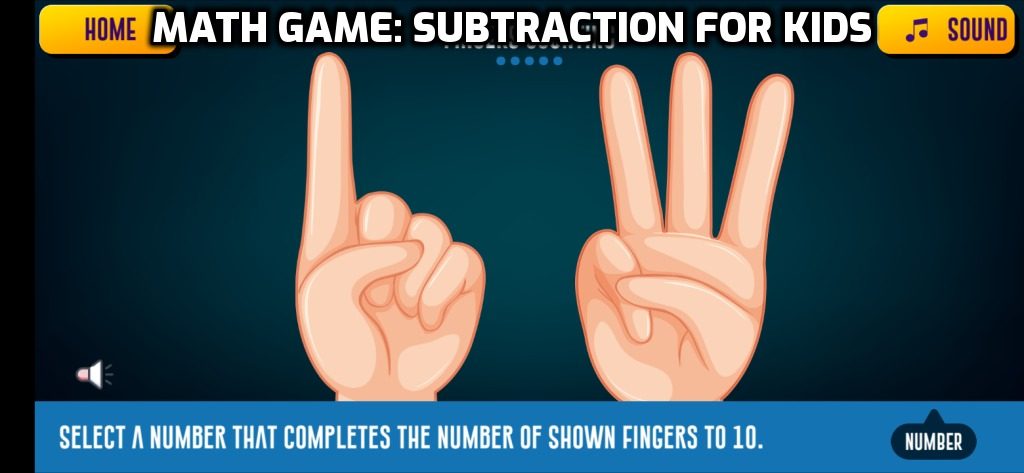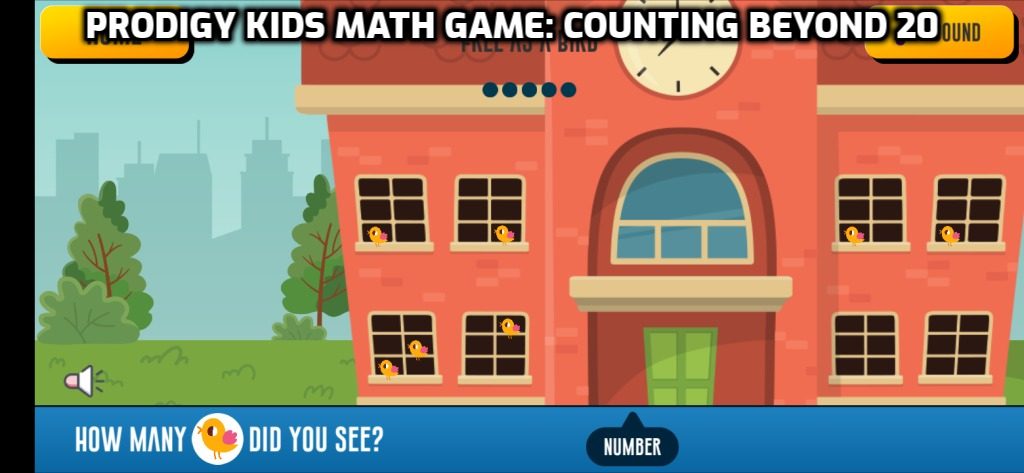 The program is designed so that a child will gradually learn all the basics of mathematics.


You may also like: 9 Best Number Games for Kids (Android & iOS)
Moose Math by Duck Duck Moose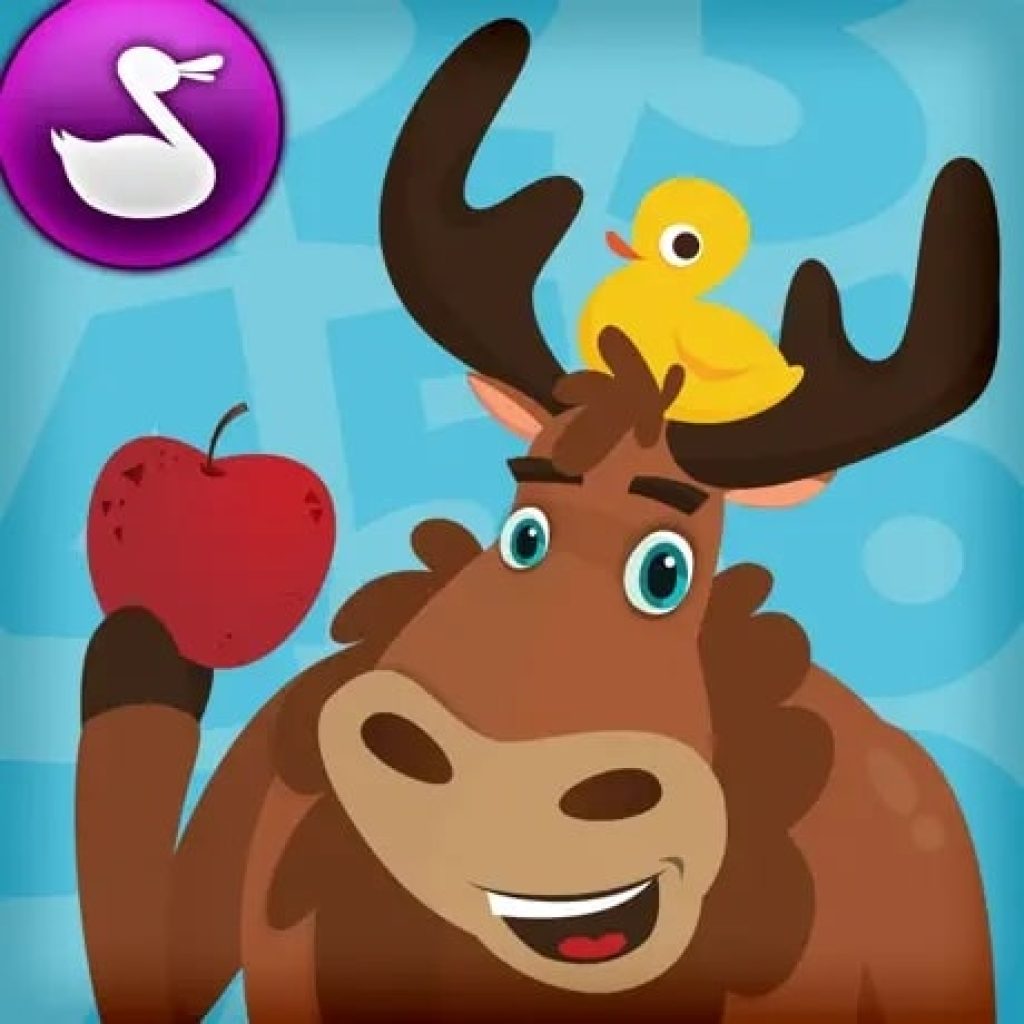 Moose Math by Duck Duck Moose is an app for parents who want to teach their children the basics of math. Teach numbers, addition and subtraction principles, geometric shapes, and more with your children.
This app has a clear interface, so kids can easily do the math. The app works in a game format, so it will be easy and fun for kids to learn.
By completing various tasks, children will receive rewards that will help them create the kind of city they want and decorate their homes. Beautiful and fun characters make the game even more interesting.
The game is suitable for children ages 3 to 7, so it can be used by preschoolers and elementary school students. There are 5 different tasks in the app: learn addition, subtraction, and making cocktails with the moose.
Color animals by counting special dots. Play bingo by solving examples. Learn simple geometric shapes. With this app, a child can gain many math skills. It includes counting to a hundred, and the ability to solve examples for addition as well as subtraction within 20.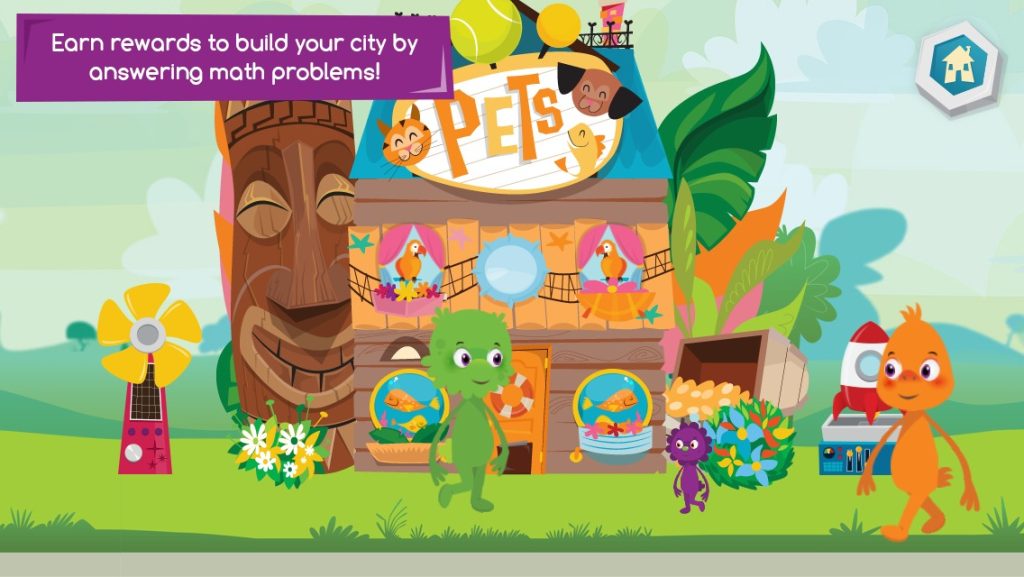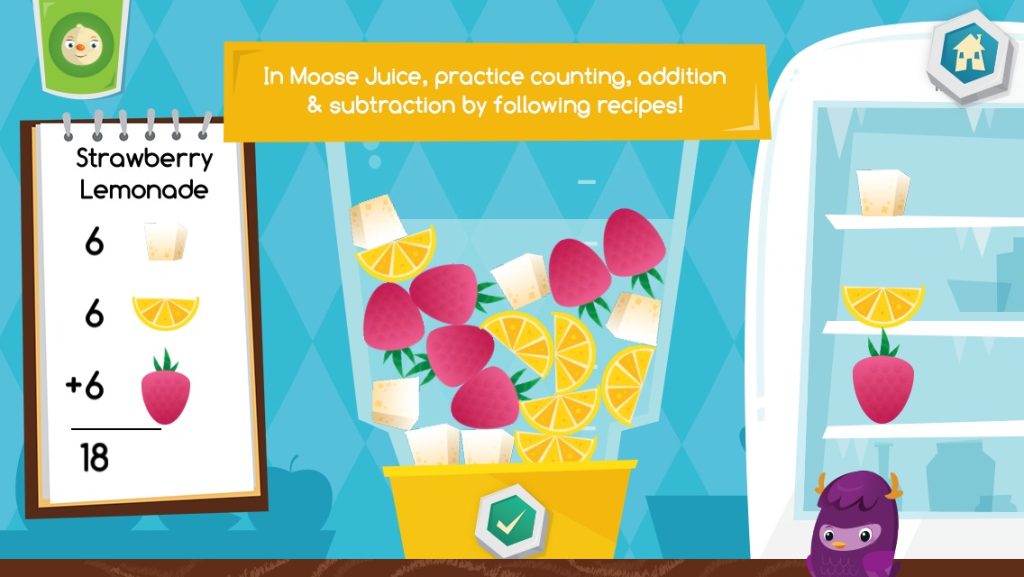 The child will also learn to compare the lengths of different lines. The app is designed with teachers, so you can be sure your child will achieve results. Download now and learn math with your child in an easy and fun way.


Monster Numbers: Basic math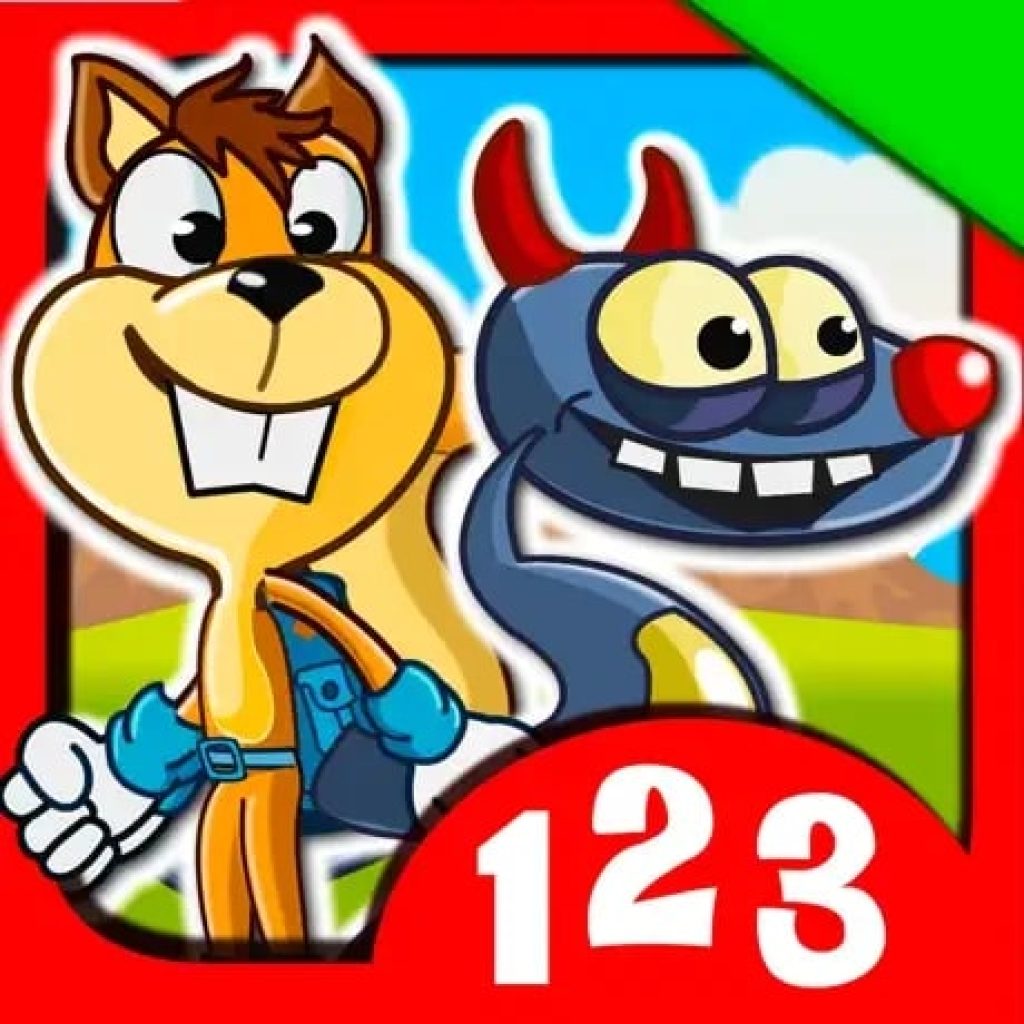 Monster Numbers: Basic math is a game for kids and adults to master and improve their math skills. The clear user interface makes working with the app convenient.
The beautiful design of the game attracts the attention of children and makes learning easy and fun. This is an adventure game, the main character of which is a squirrel, Tobe.
Tobe gets into trouble all the time and children will need to help her by solving various math problems. The app is suitable for adults and children of any age. Different tasks are designed for each age.
Children 4-5 years old will count coins and do different actions with them. Children 6-7 years old will be able to solve examples on the addition and subtraction of coins. Older children from 8 to 16 years old will be able to solve arithmetic examples using the multiplication table.
Adults can also use this app to improve their counting skills. Parents don't have to help children because the app picks up tasks according to the level of knowledge and takes into account all mistakes.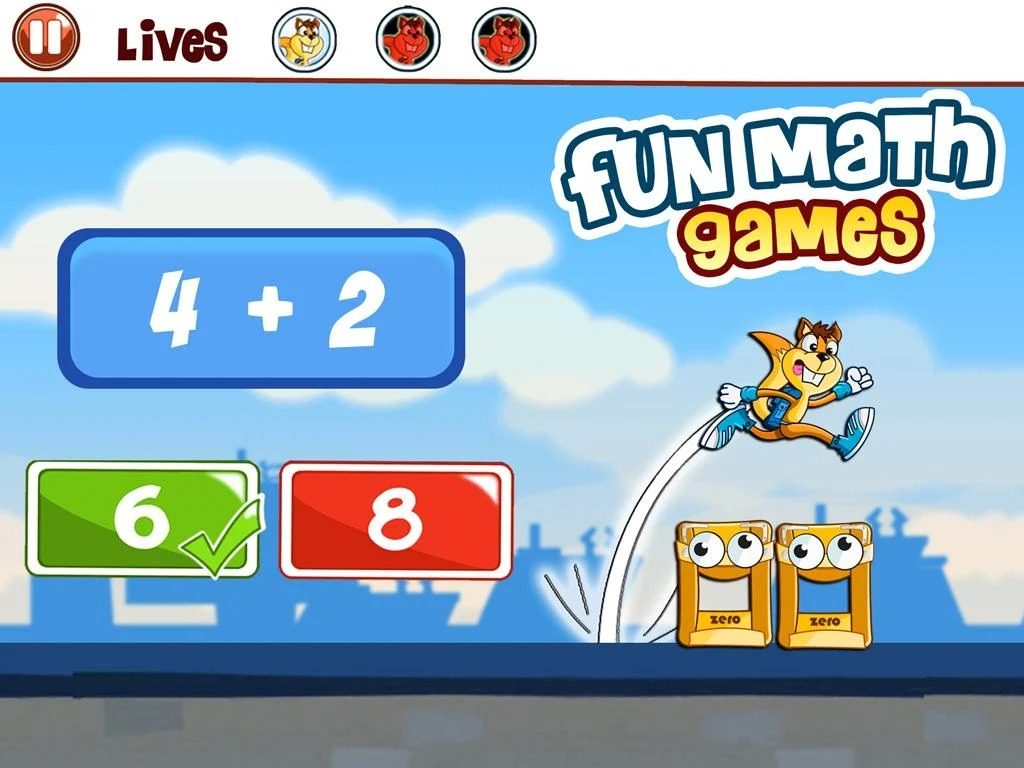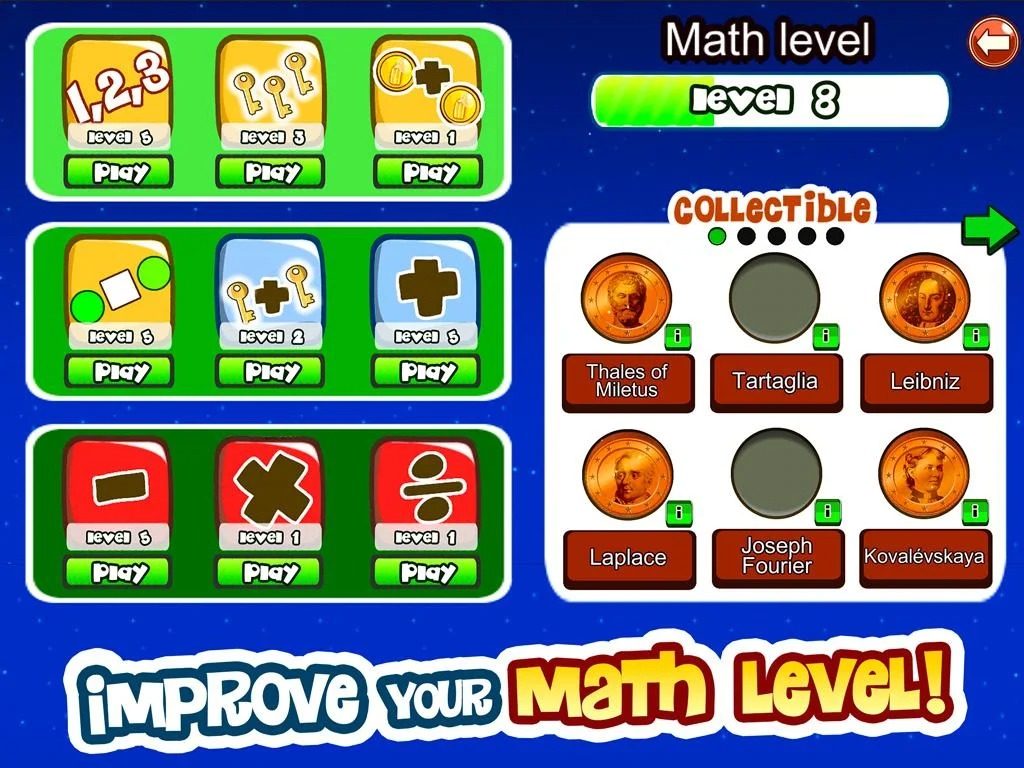 Many teachers use this app because its effectiveness has been proven by professionals. This game makes the learning process interesting and fun.


Monster Math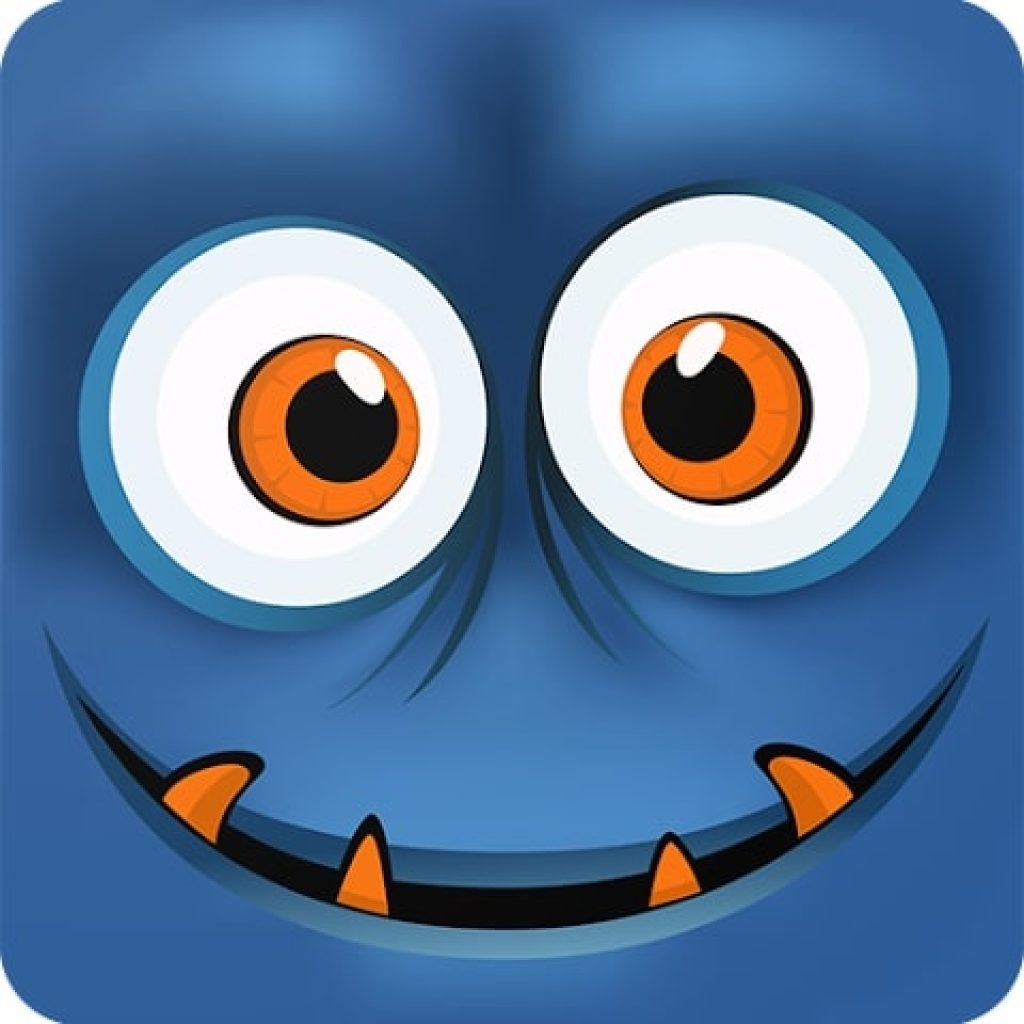 Monster Math is a fun and engaging app that will help your kids learn math simply and interestingly in a playful way. The game is based on helping the main character save his friend. Solve examples, complete tasks, and find adventures.
This game focuses on learning the math base for elementary grades. Your child will learn how to add and subtract numbers, learn the multiplication table, and be able to solve division examples.
You can play with your child or connect him or her to play with friends online. If you need your child to learn a specific skill, select it in the settings and the app will give them specific examples and tasks.
In addition to the main adventure, your child will be able to complete other levels and improve their skills. Parents can see at any time what progress the child has made, and in which examples he makes mistakes.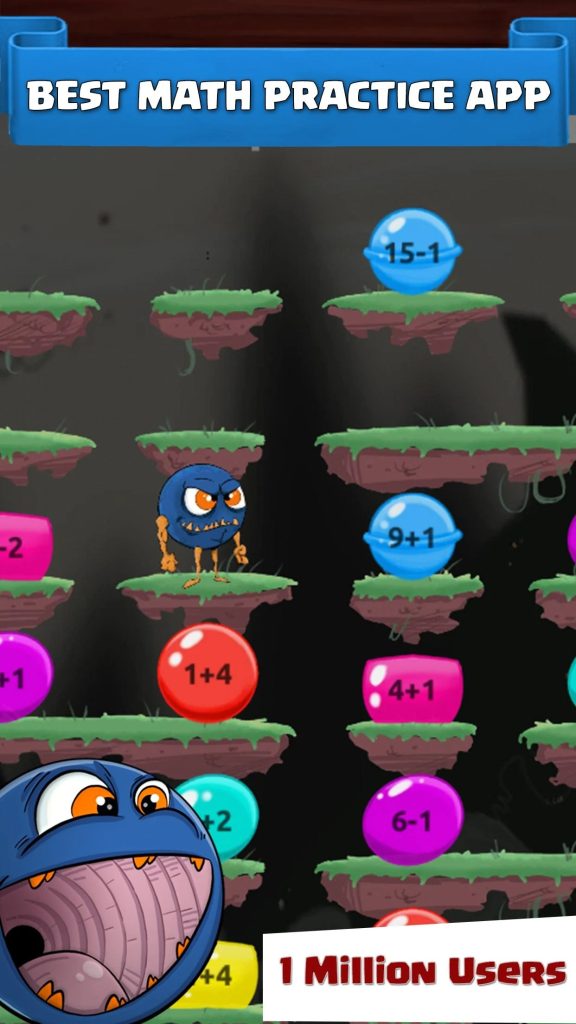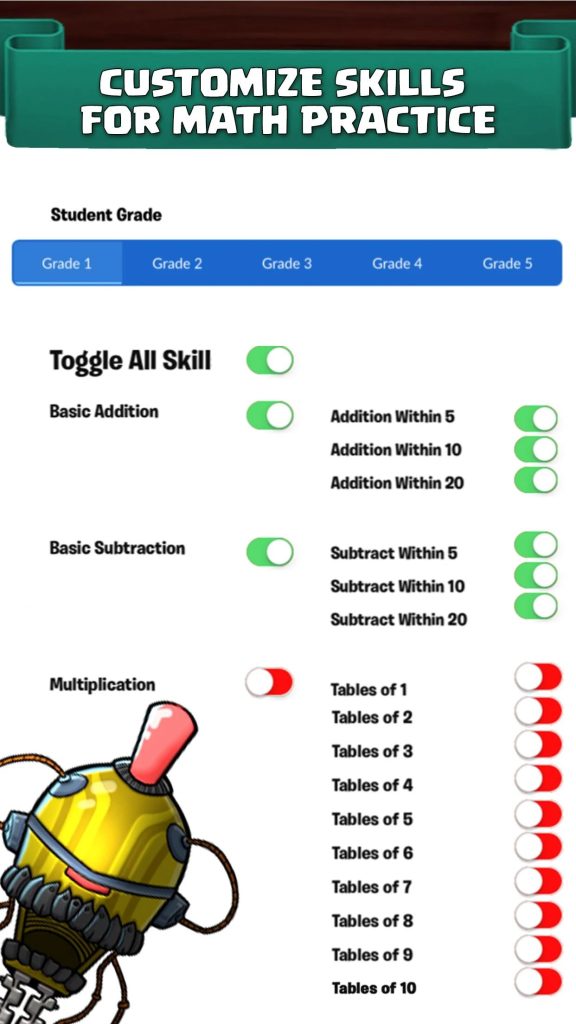 The app works without advertising. The bright and colorful game design will attract the attention of your child. A simple interface will make working with the program clear.


Number & Math Learning Games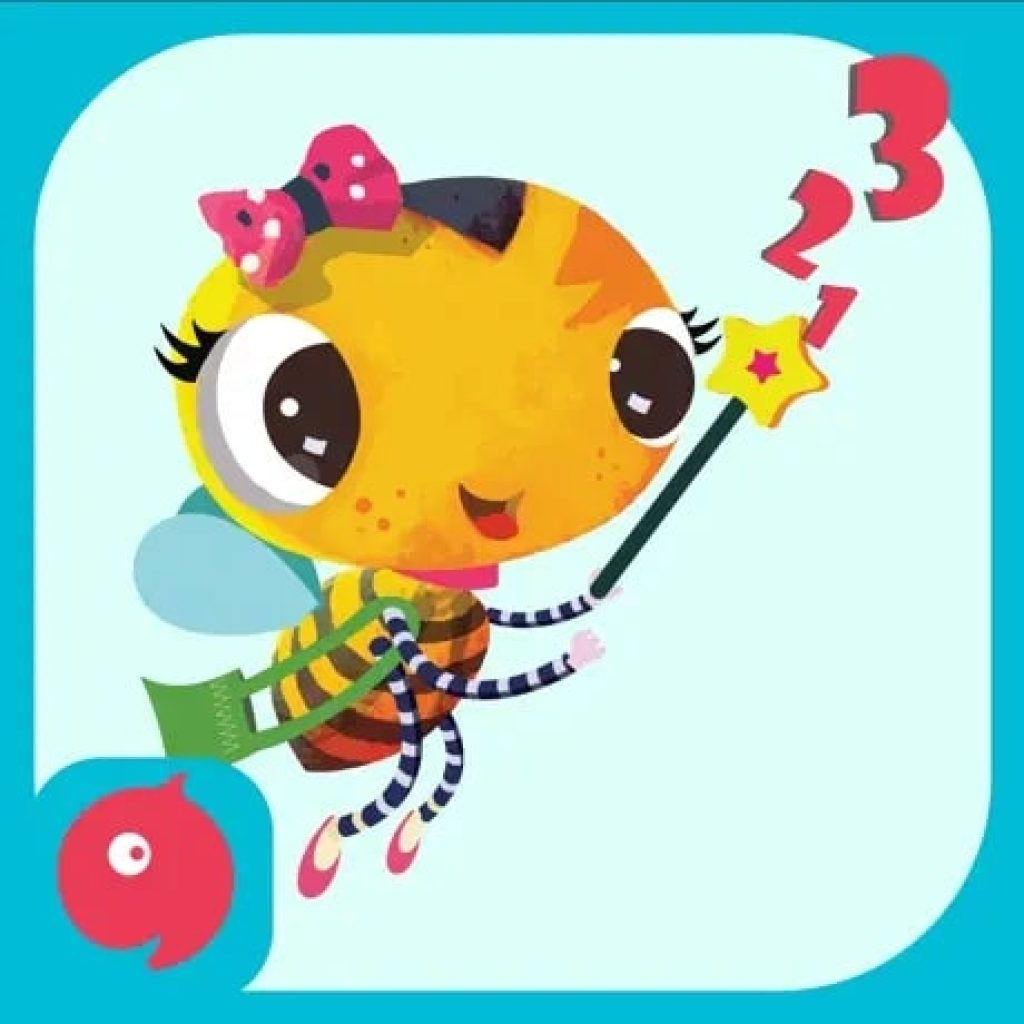 This is a game for children to help them learn math easily and be fun. The app is designed for pre-school children ages 2 to 5. It will instill a love of math and teach children basic math skills.
To make the learning process exciting, the game has a bright and colorful design. A simple and intuitive interface makes working with the app convenient.
Children will learn to arrange numbers in ascending or descending order, add them to each other, and subtract one from the other. Choose from 20 games in the app and learn together with your child.
At the end of each game, your child receives a reward that acts as an incentive to keep learning. The app works for free and without restrictions. Keep your child occupied for hours with fun games with friendly characters.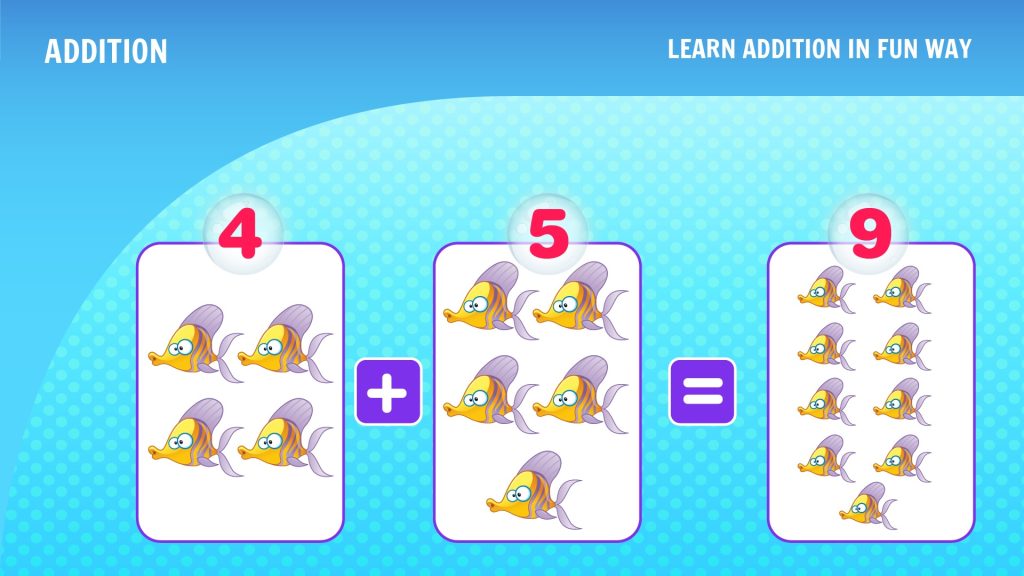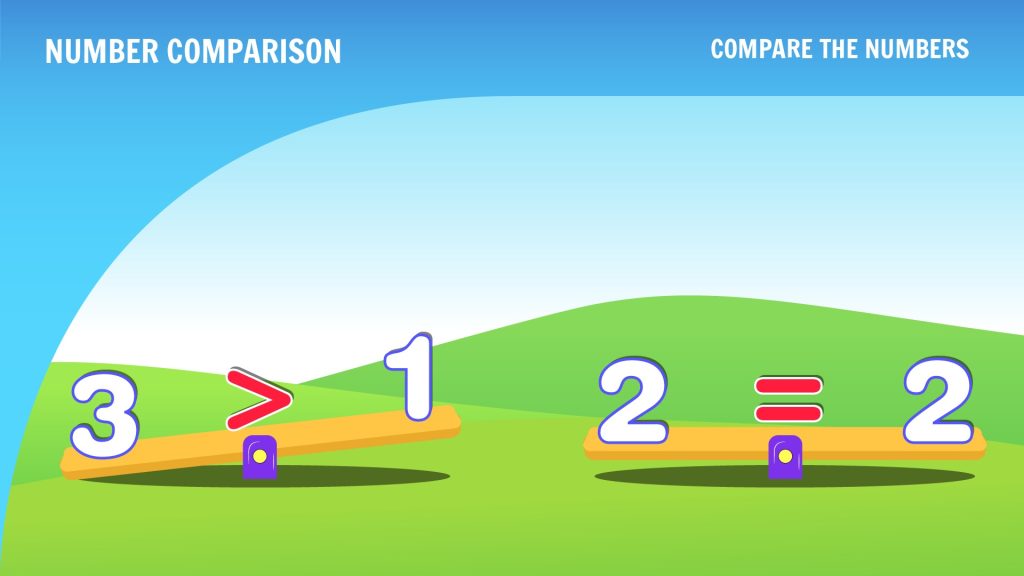 Learning is focused on learning arithmetic rules and solving different examples. Install the app and let your child have fun while learning math.


Monster Math 2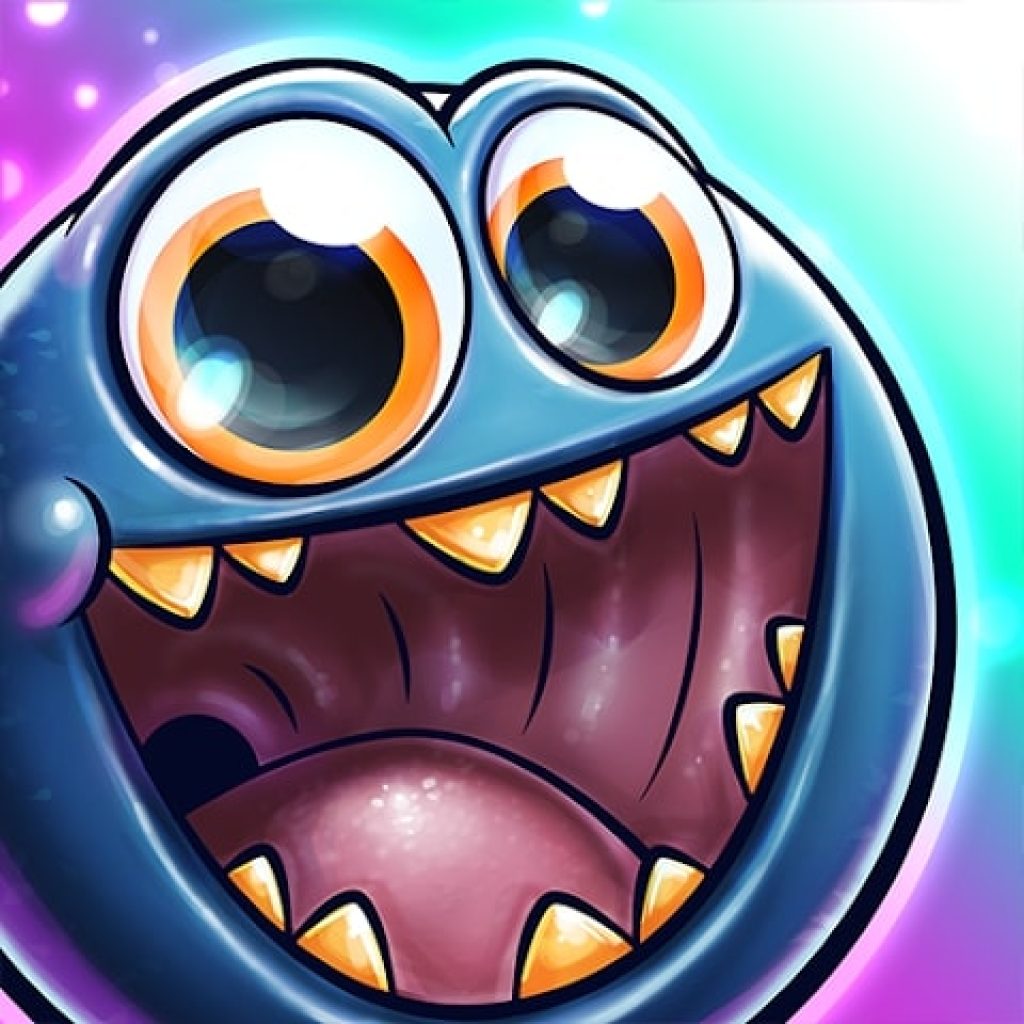 Monster Math 2 is an app for learning math at home or at school. The app works in a game format that makes learning easy and fun.
The different games in the app are aimed at developing basic math skills. The multi-level system allows you to choose a level from first to fifth grade.
Children will be able to learn simple actions – addition, subtraction, solving multiplication and division tasks and performing examples with fractions. The app can be used at school and at home.
The attractive game design makes learning exciting. Choose basic or advanced levels depending on your child's abilities. At any time, the teacher or parents can access your child's progress, see what skills he or she has already mastered, and where he or she is making mistakes.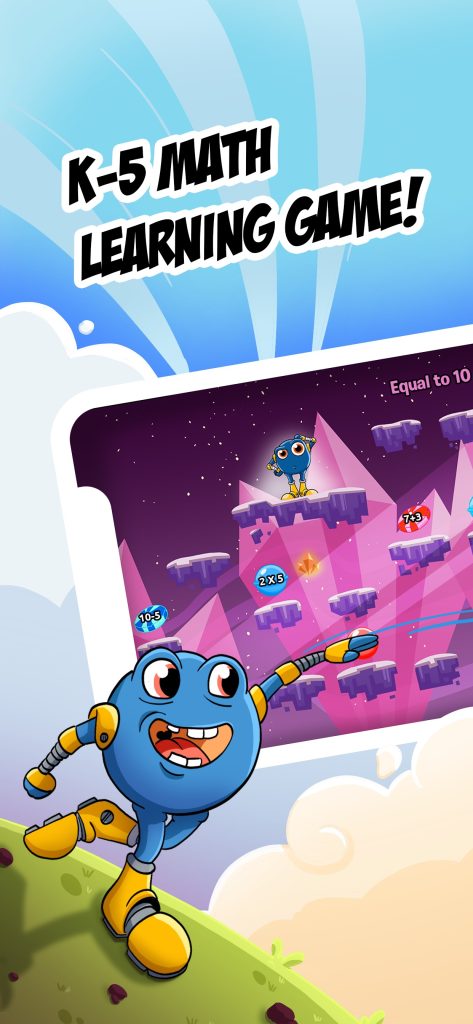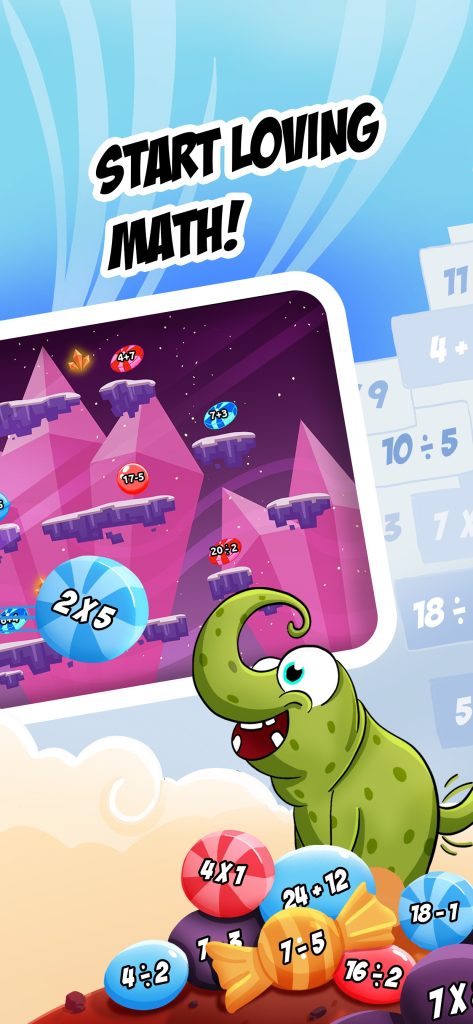 The app works so that when a child has difficulty, he or she will see hints to guide him or her to the right answer. The process of playing the game to learn is easier and more interesting, so kids will be more willing to solve examples.


You may also like: 11 Best coding apps for kids (Android & iOS)
Prodigy Math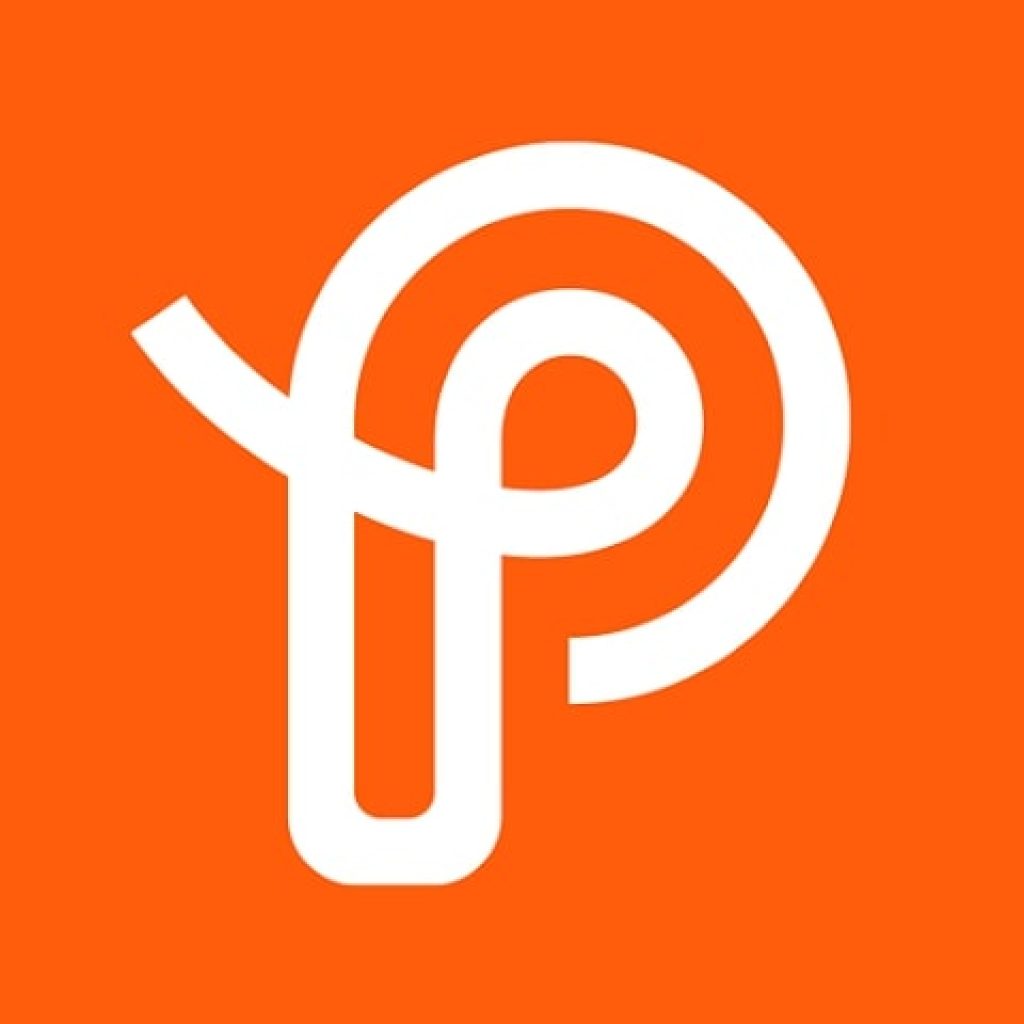 Prodigy Math is an app that will help your child love math. The program is designed for school-aged children. It can be used by teachers at school and by parents at home.
The user interface is clear, so you do not need any special skills to work with the app. Learning is built over the course of the game.
At the beginning of the game, each child creates a magical character. Passing various tasks and solving examples, the level of the magic of the magician increases. Also for the correct answers, the child receives various prizes.
The game can be played with friends and compete. The game has 100 levels, so a child is sure not to get bored with this game. Parents and teachers can track a child's progress at any time and note which tasks he or she has a problem with.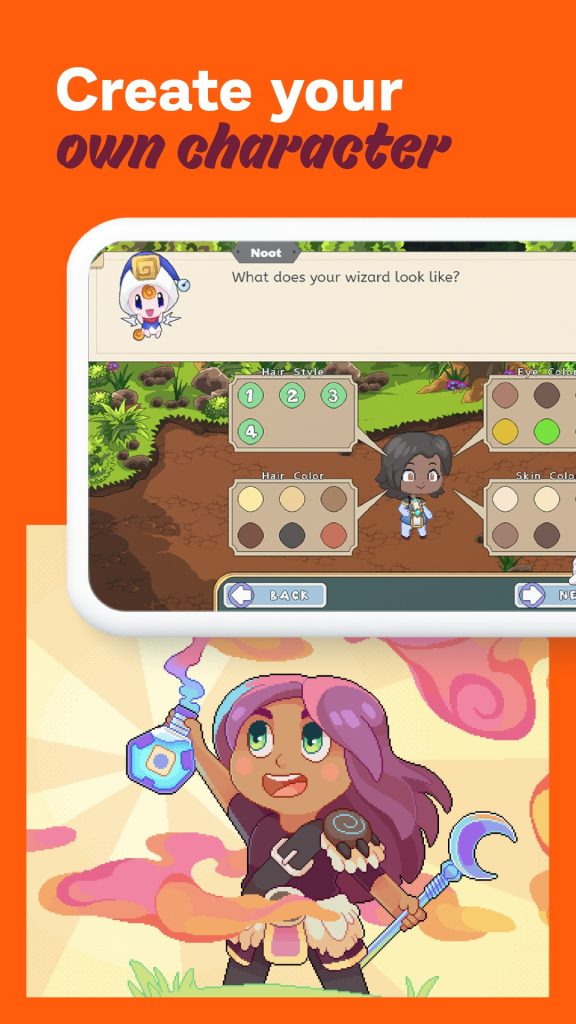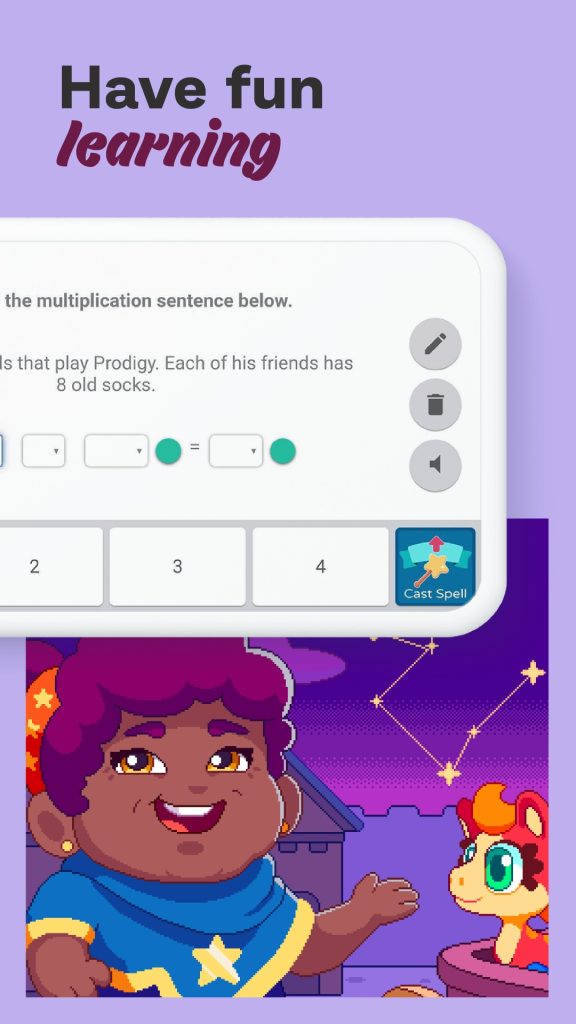 In the app, you can also work with a math tutor to make learning even easier. All games are completely free.


Kids Math: Math Games for Kids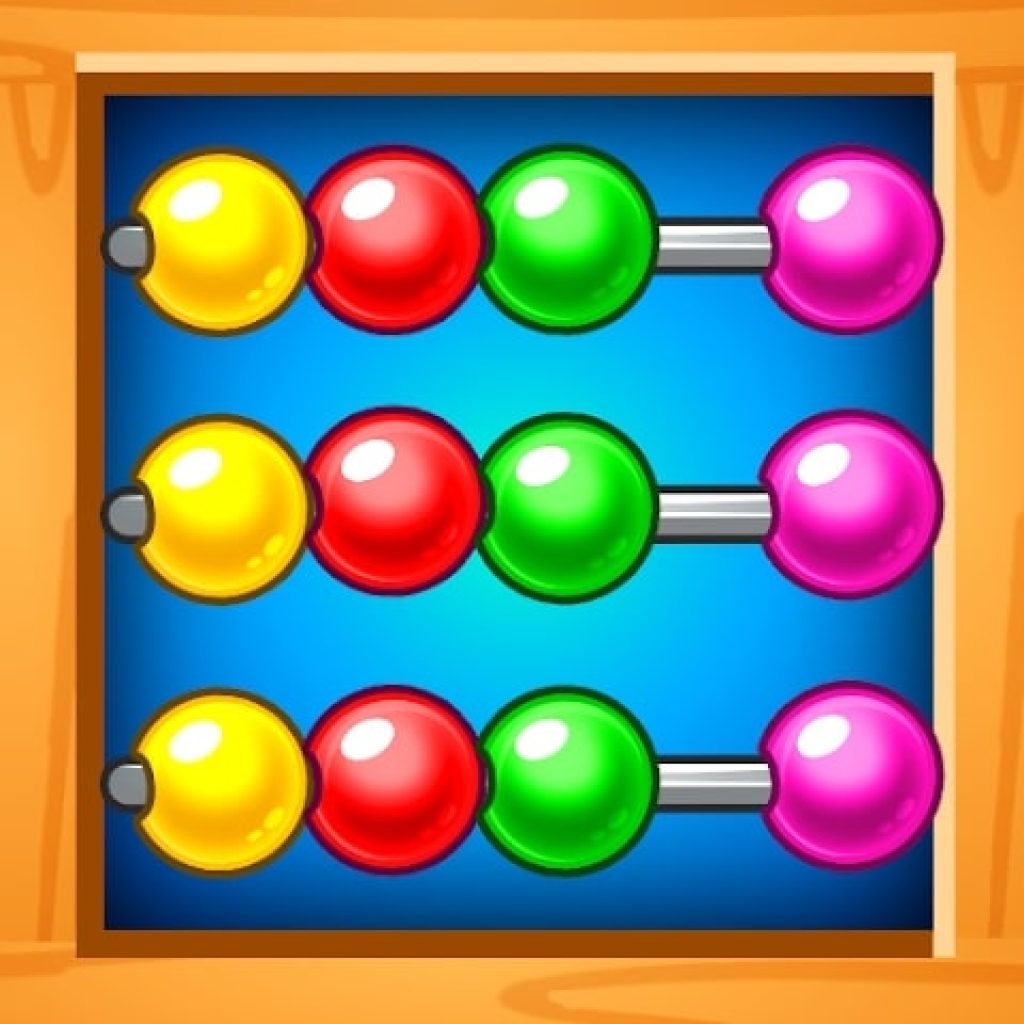 Kids Math is an app for those who want to teach their children the basics of math. The app is presented in a game format, through which children can learn to count and perform various mathematical actions.
For example, adding and subtracting numbers, solving examples using the rules of division and multiplication, and comparing numbers.
This app will teach children to count. Depending on the ability of your child, you can choose from several levels of training.
Choose what skills your child needs to develop and solve specific examples. Beautiful and interesting design will make learning quick and fun. The friendly characters will help your child learn in a fun way.
The advantages of this app include a clear interface designed specifically for children. Track your child's progress to help them learn. The app is designed for preschool-age children. Depending on your age, choose tasks of different levels of difficulty. For correct answers, your child will receive rewards.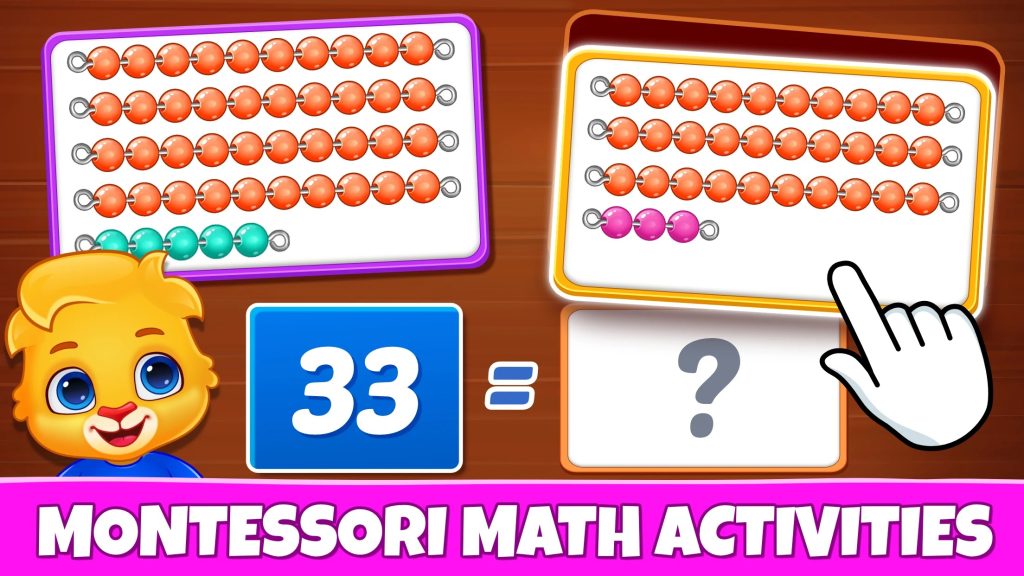 The app works for free and without ads. Download now and start learning math with your child simply and for fun.


123 Numbers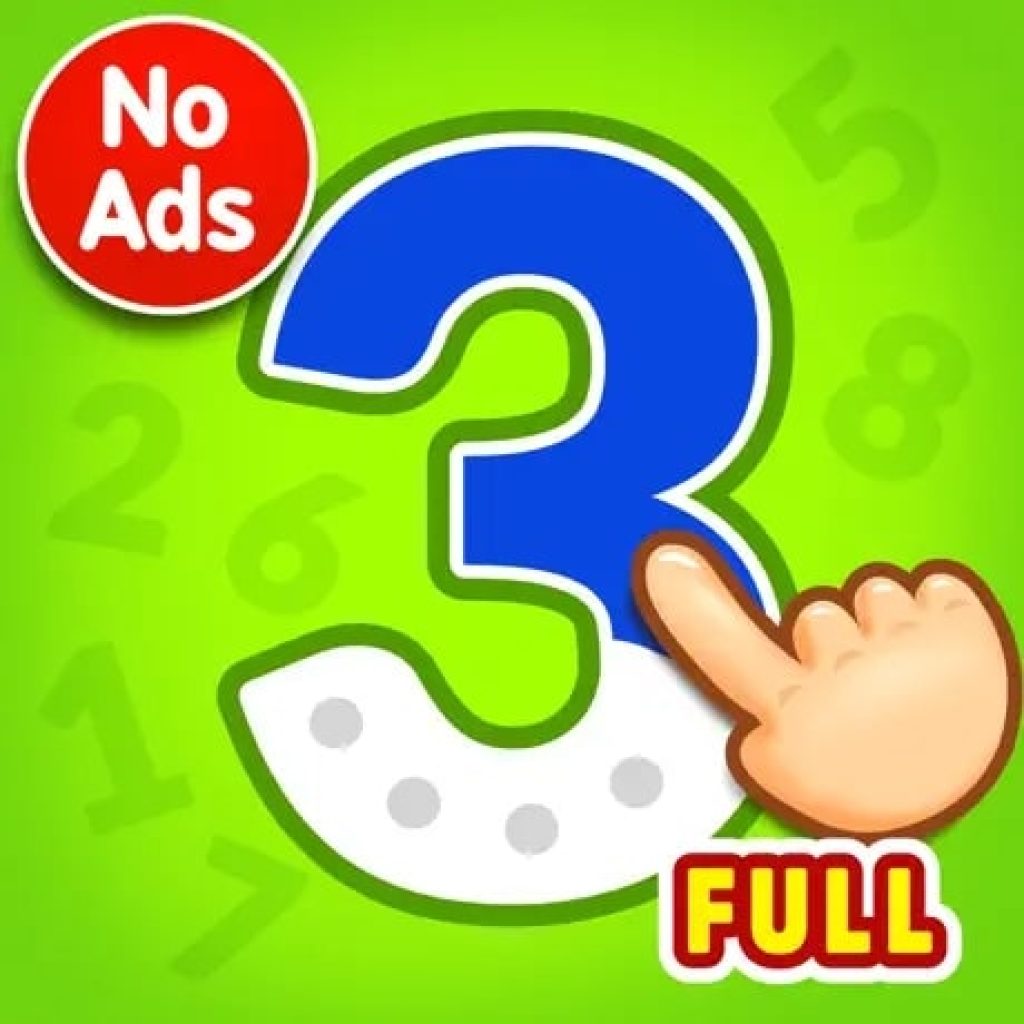 123 Numbers is an app to help parents teach their children math skills.
Learn math in a playful format with your children. In the app, you can find different games aimed at developing certain skills. Through them, preschoolers will learn different rules in the area of arithmetic.
The app is designed for children of preschool age. The bright and beautiful design of the game makes it attractive to children and makes the learning process interesting and fun.
Choose one of the games and start learning. Your child can learn to write numbers and tell them apart, count objects on the screen, and arrange numbers in ascending or descending order. Thanks to the sound accompaniment and graphics the game captures the attention of children.
The app has no ads, and it works completely free of charge and without restrictions. Kids get stickers for correct answers, which encourages them to keep learning.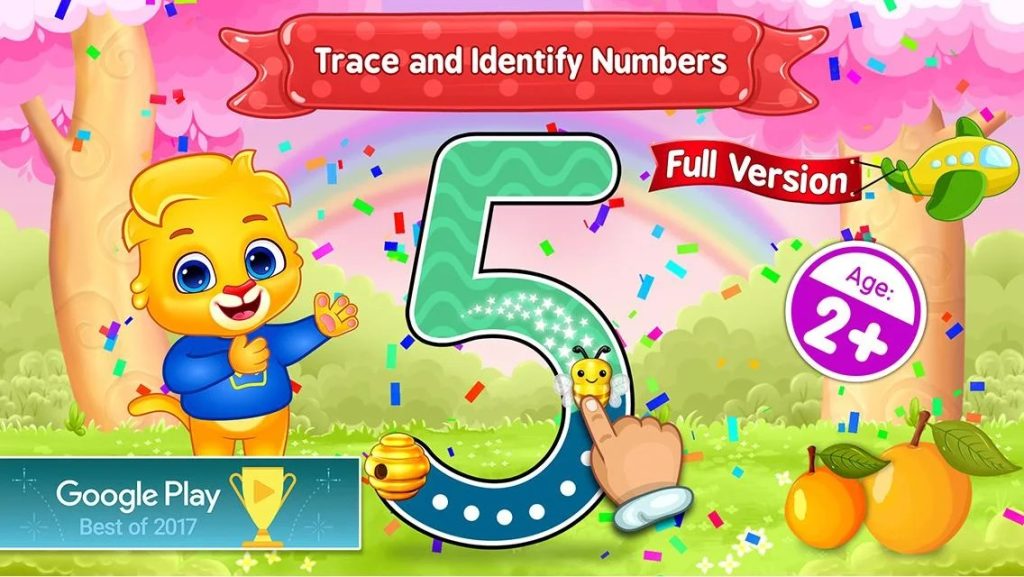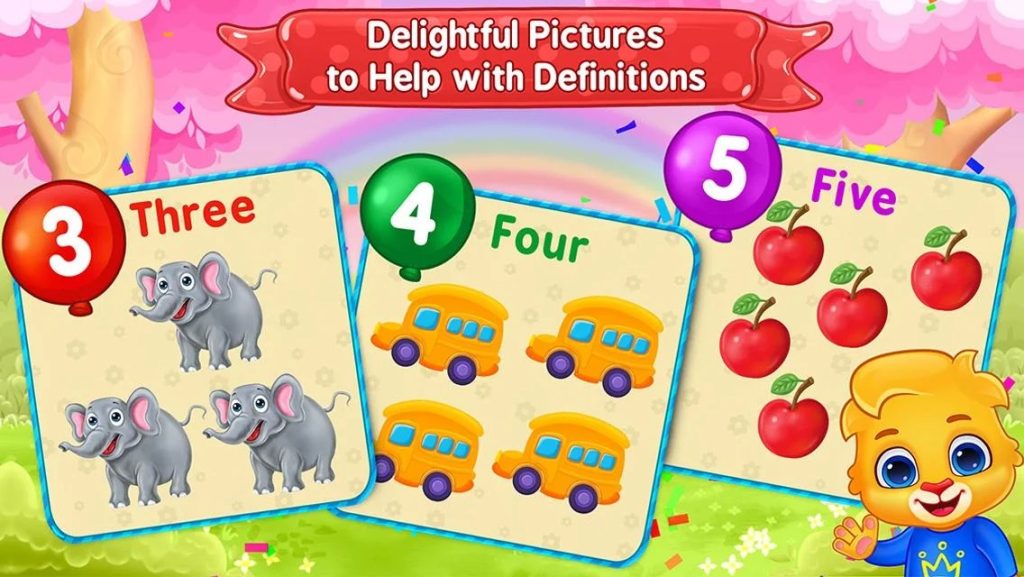 Learn the basics of math with your child, download 123 Numbers, and make learning a joy.


Kids Numbers and Math Lite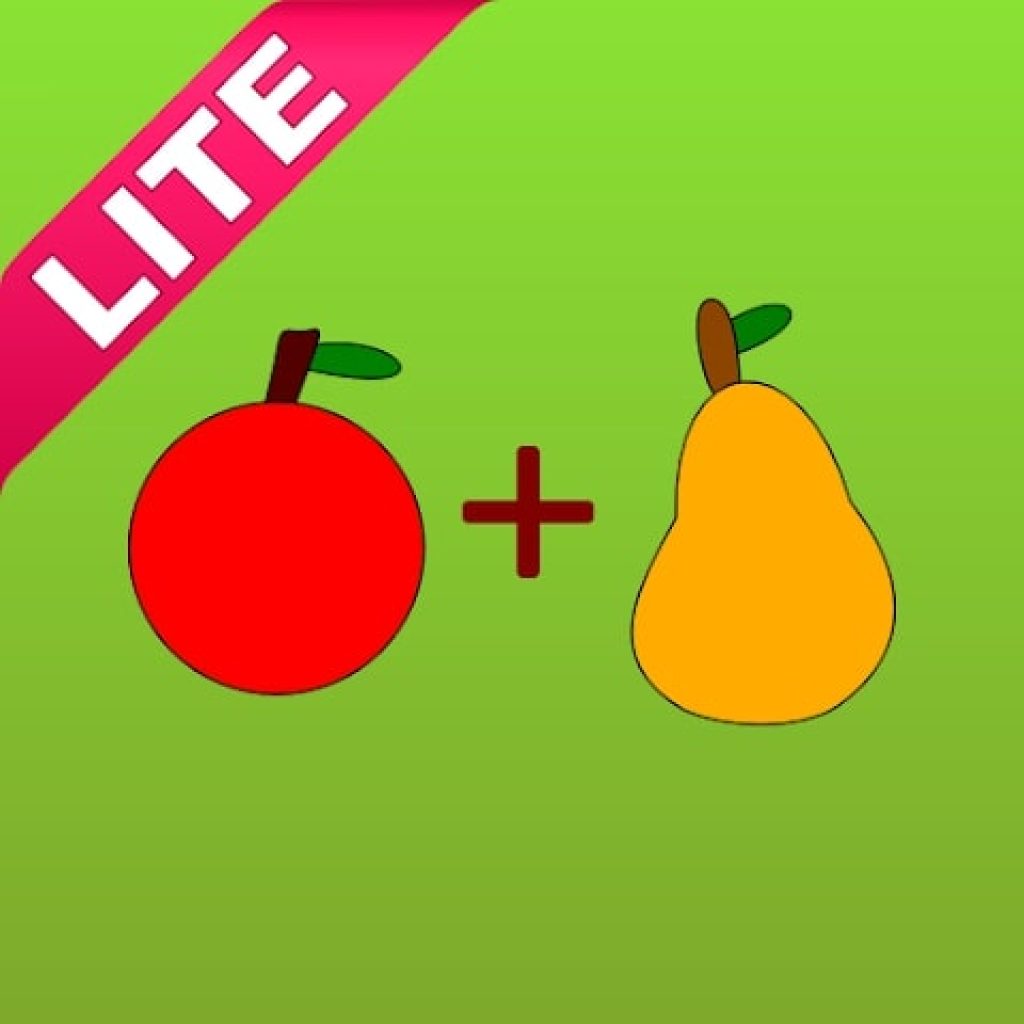 This is a graphic program that teaches children math counting. The app's target audience is preschoolers and first graders. With colorful pictures and interesting examples, the app effectively helps your child learn the basics of math.
The app interface is simple and straightforward for a child. It's enough for an adult to watch the learning process from the sidelines, and get involved if necessary.
A child is encouraged to learn numbers and perform simple actions with them using bright, visually comprehensible pictures. All exercises are categorized. Voice voicing of the results of the exercise: "good," "right," "wrong," and "think," motivates the child to continue.
The "Learn the Numbers" category is designed for the youngest children. The app presents the numbers from 1 to 20. Demonstrates a picture of the studied numbers on the screen with voice explanations. Game "Find Pair" helps remember prime numbers, and develops visual memory.
When a child learns a few numbers, the baby will be interested in comparison exercises. The section "Less than, More" presents a large number of tasks. The category provides a choice of numerical ranges for exercises.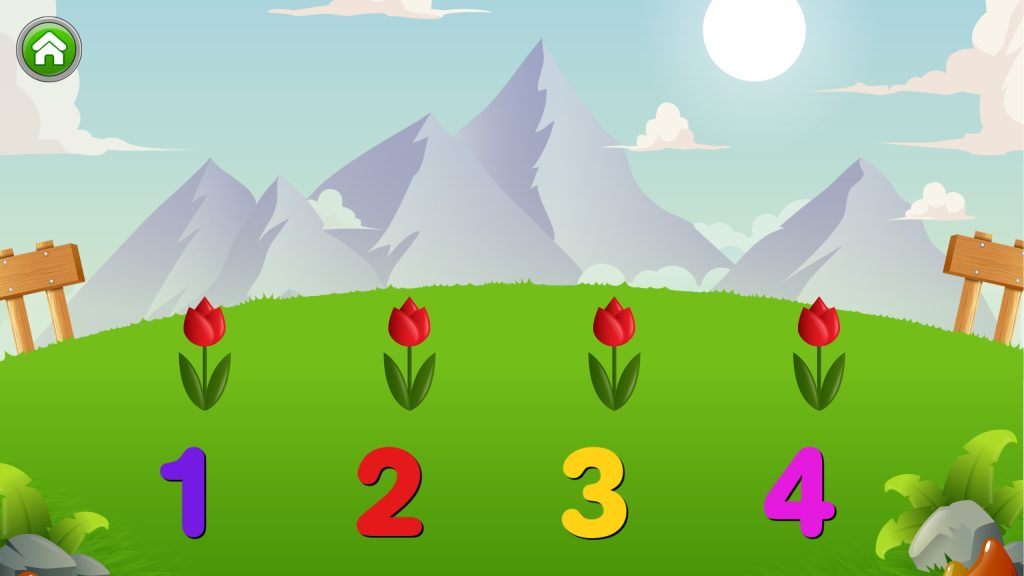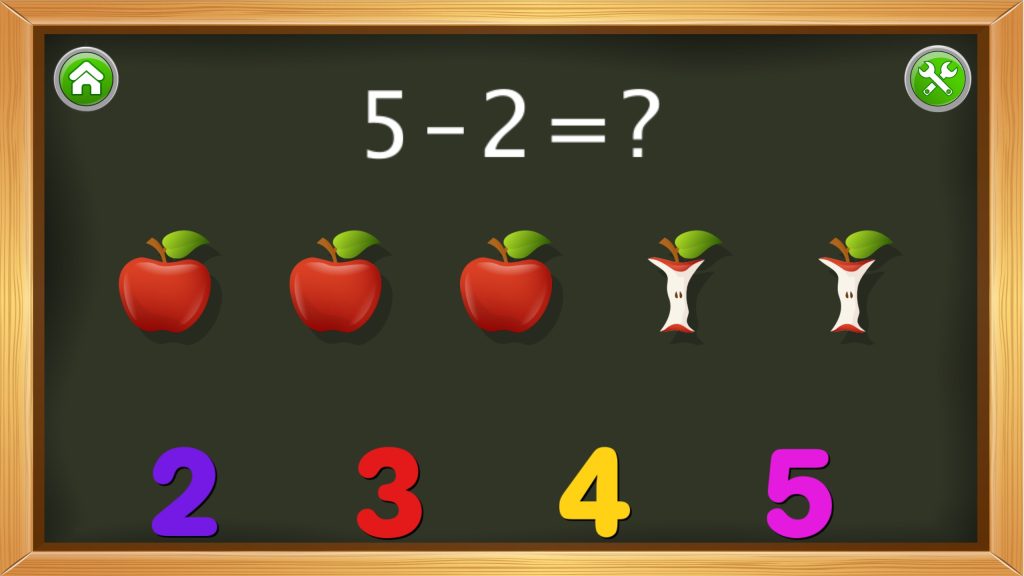 Teaching elementary counting is implemented through simple examples for addition and subtraction in the corresponding categories.

You may also like: 12 Best letter tracing apps for Android & iOS
Math Kids: Math Games For Kids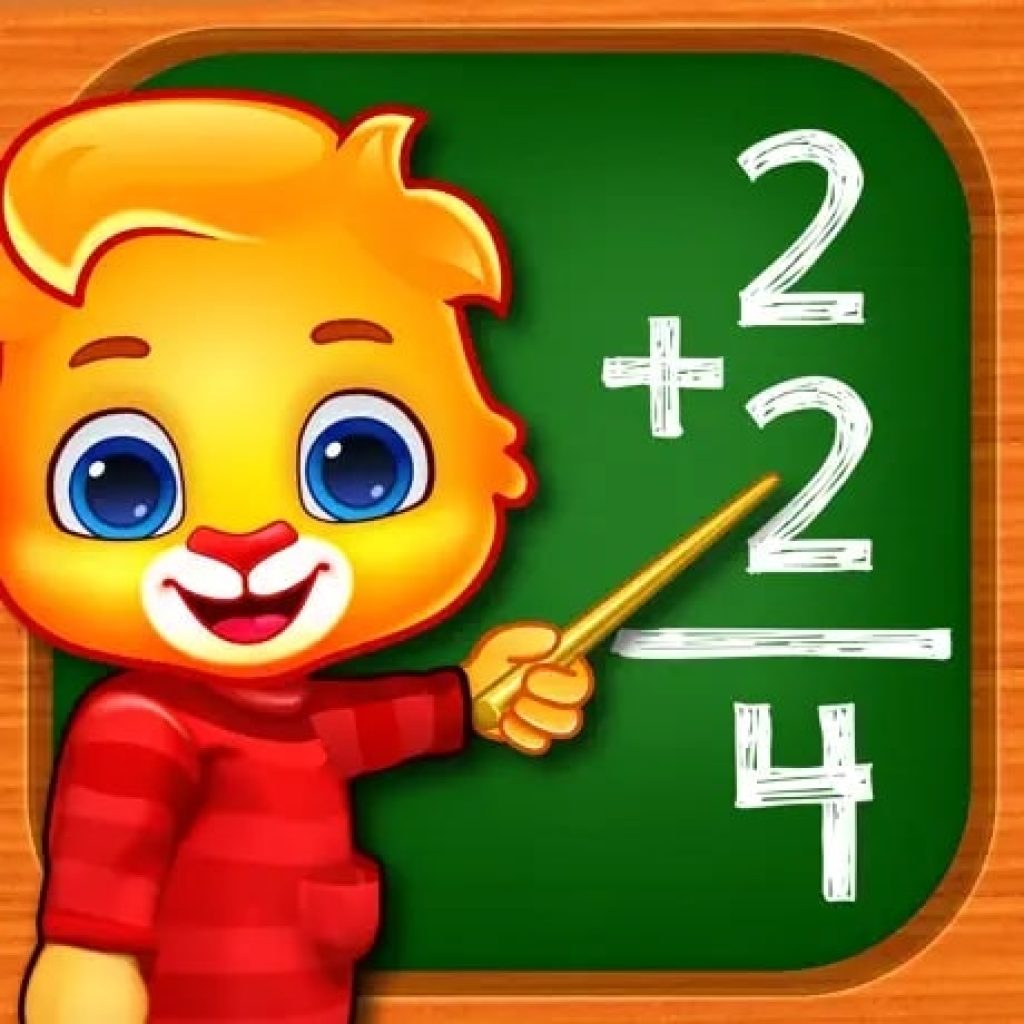 Math Kids is an app for parents whose children don't like learning. It is a game app that will help your kids love math. Learning is easy and simple with a fun educational game. Even if your child is still young, you can start learning numbers with them.
Through the features of this app, children can learn to count items on the screen, and compare which basket has more groceries, and more. Children will be able to learn the rules of addition and subtraction.
Complete various examples and receive prizes for doing so. Solve quizzes with children, take tests to see progress. Track your child's progress in the app to encourage further learning. Check their progress for previous levels.
Kids get emoticons for correct answers, which makes the game more interesting. The simple and clear interface, designed for children, makes working with the app convenient. The bright design of the game pleases the eye and makes learning more fun.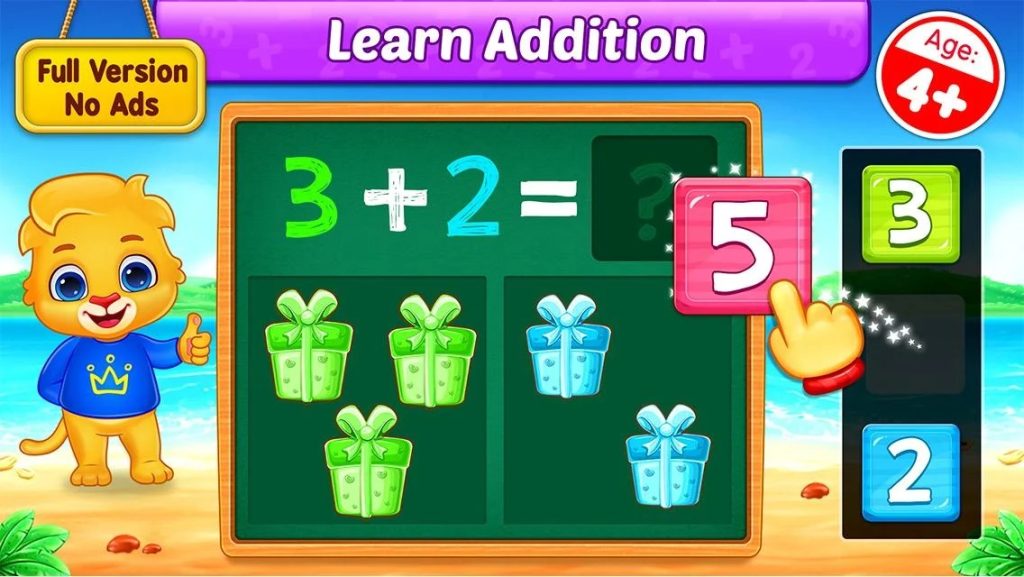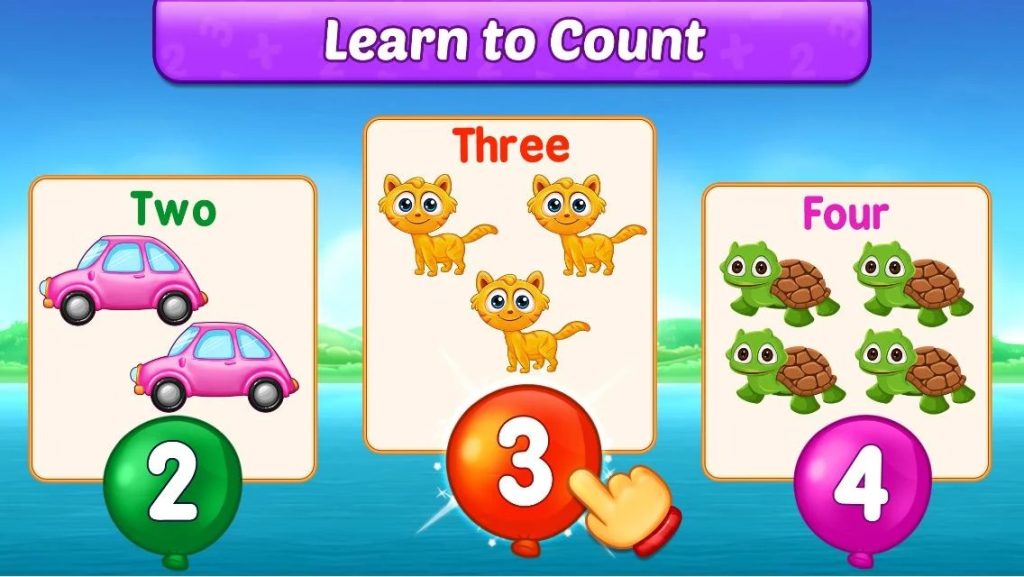 The game teaches the basics of math and makes children think logically. Try it now and see that learning can be simple and interesting.