It seems impossible to make a photo look like a painting. Literally 20 years ago, to get your image in the form of a sketch or drawing, you had to contact artists and illustrators.
Today, everything is much simpler and you will not need the services of outside people. Modern technology has simplified our lives so much that we do not even need to draw on a graphics tablet – special applications will do everything for you.
Photo editing applications have so much functionality that you can't always fully learn it in a long time. That's why we are creating articles that tell you exactly what different applications do. For example, today we have a desire to talk about sketches and drawings.
You can post your "sketches" and "portraits" on social networks, joking and shocking your friends a bit. It is time to start talking about the most popular and most functional applications, where you can do more than just create sketches.
Prisma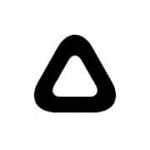 If you've ever tried turning your photos into drawings, you've definitely heard of the Prisma app. Some time ago, it was a real boom on the Internet, gaining love among users and photo enthusiasts.
All of the filters in this app are stylized to reflect the work of different artists. Would you like to try yourself as Picasso or understand how a great artist would portray you? Then Prisma will help you.
Prisma turns photos into drawings in just a few clicks. As we said, we only use artistic styles that have worked with the most recognizable artists around the world. You can also find popular patterns and ornaments.
Adjusting the filters is really fine work, and you can change their intensity or color scheme. Of course, there is also paid content, but the number of free filters is huge. Constant updates only add new tools, so you can periodically use something new.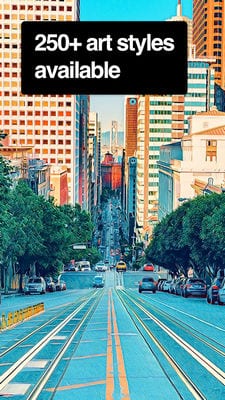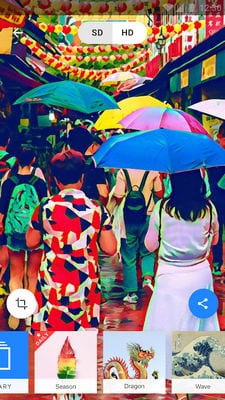 Pixlr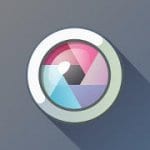 Universal photo editors are much more popular than narrowly specialized applications. Pixlr is exactly the universal tool for you to show your creativity and decorate your photo.
With Pixlr, you can combine tools, effects, and color overlay to create a unique result every time. So, for example, by superimposing 2 different effects, you get a whole new picture.
Pixlr forms a whole community of people who are united by their love for photos and snapshots. The application has its own Instagram, where you can find weekly tasks on photos.
You can participate in this flash mob by creating something new and unusual for yourself every week. Pixlr itself has tools for all manipulations, so your creativity won't have to find new resources and tools to implement tasks and ideas.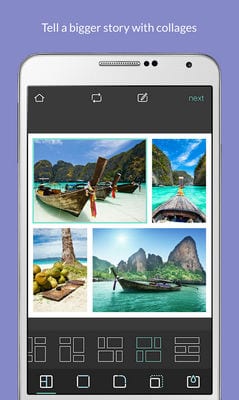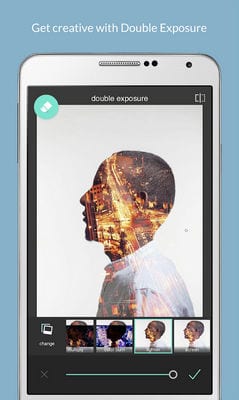 Adobe Photoshop Express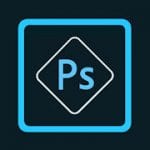 There's no one in today's world who doesn't know about Adobe Photoshop. The developer company has many products that are designed for photo processing, drawing, and art editing.
Adobe Photoshop Express will allow you to realize your ideas in creativity, as well as improve what you already have. Different curves can be corrected, and of course, immediately converted to a drawing format.
Before you start creating a sketch, you should remove some defects in the image. For example, we recommend that you remove all noise or remove grain to sharpen small details. This way you can sketch more accurately and naturally after the effect is applied.
You can even make a collage by combining all the images together from a few ready-made sketches. As soon as you're done, Adobe Photoshop Express lets you upload your images to social networks.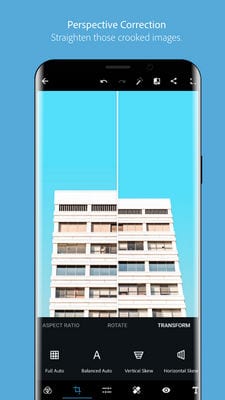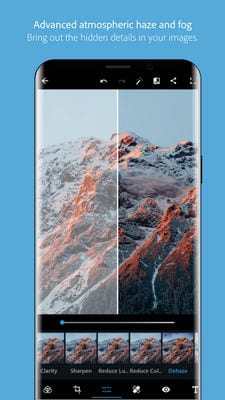 You may also like: 7 Best double exposure photo apps (Android & iOS)
Engraver handmade etching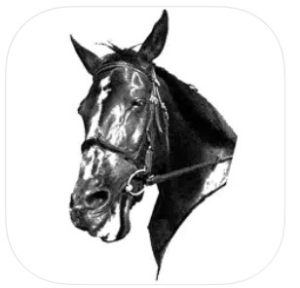 Engraver handmade etching- this is an app that is a mechanical image converter into engravings. This means that you can upload any image here, and then mechanically convert it into an engraving, which will become a real digital masterpiece.
This is essentially an electronic workshop in the format of a mobile application for your device, in which you can create creations that will be difficult to distinguish from the masterpieces of famous artists-engravers.
In addition to converting existing images, photos, or drawings, you can also create your digital masterpiece from scratch. All your works will be automatically saved in the library of this app, from where you can then upload them to the gallery of your mobile device, or share them with users of other apps.
In this app, you will be presented with a variety of tools for creating without restrictions. Also, there are no restrictions on the number of works created. The app also does not provide for in-app purchases or subscriptions.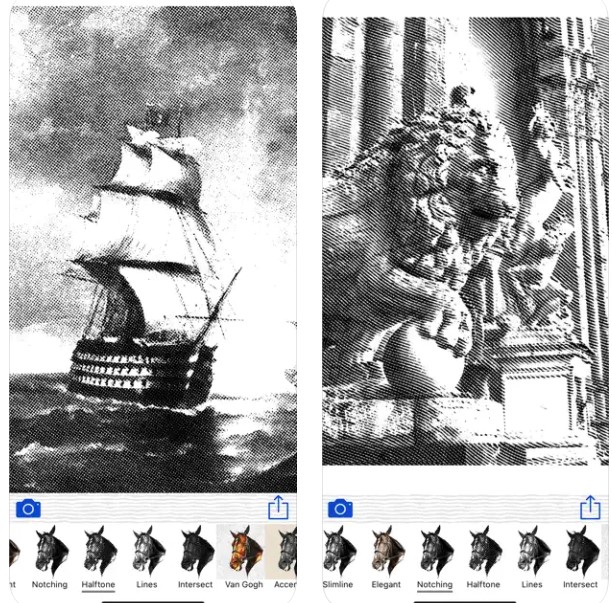 Photo Editor Pro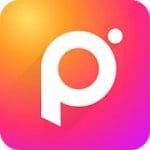 Photo Editor Pro can really help you draw directly on your smartphone. If you want to diversify your pictures on social networks or do something original, Photo Editor Pro will help you right away.
For example, in a separate category, there are neon lines and effects templates that can be added to a photo and encircle one of the significant elements in the picture.
In a separate window in Photo Editor Pro, there are many effects of sketches and drawings, made in different colors and styles. To start editing, you will need to upload the original photo from your gallery or take it directly in the application.
To get the best effect, you need to edit brightness, tonality, and much more from the start. With Photo Editor Pro, you'll find stylish filters and artwork tools that guarantee great results.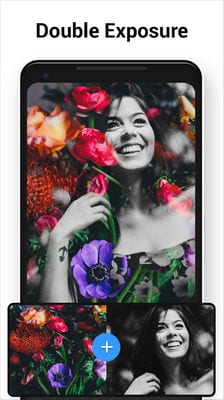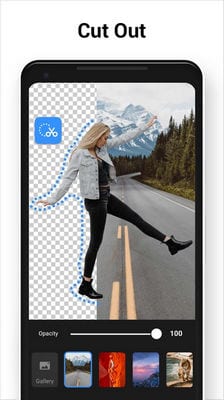 Snapseed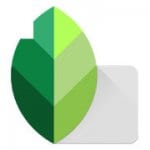 Snapseed is one of the popular tools that people around the world use. If you want to use software that is developed by a popular company, this application is really suitable.
Snapseed is developed by Google, which makes any of its products quality and convenient for the end user. Different extensions will give you interesting effects that you have never seen from your friends.
In total there are 30 tools and filters in the application, which already include the basic and necessary positions. It's worth noting that the application can work with different file extensions, so you have absolutely no limitations.
By the way, in Snapseed you can create your own styles and brushes, which you can later apply to other photos. Sketches can be customized precisely and accurately.
For example, if you notice an extra stroke or a moment in a picture, you can remove it immediately with an eraser or add details yourself.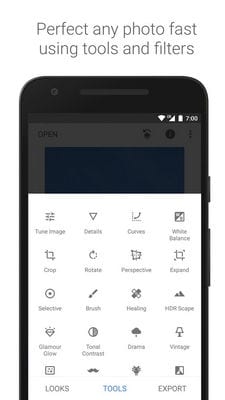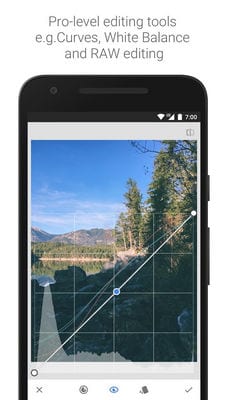 Toolwiz Photos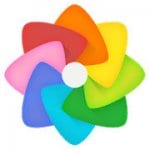 Looking for a worthwhile application, you can find many new services that are not so popular among ordinary users.
One such application is Toolwiz, which does not have millions of downloads, but the users consider it a really worthwhile tool for editing and retouching.
Inside you can easily find useful functionality for photo processing, as well as inspiration for further work.
Interesting filters are highlighted in a separate sector "Magic". There are more than 40 stylish processing methods, which change the color scheme. There are also more standard tonal effects, art filters and others.
The application is presented as creative, so art effects take a separate place. For example, it's easy to add a sketch effect, a drawing effect, or even to apply your image to urban buildings.
For example, adding texture to bricks will create the impression that the image is in the form of graffiti on the wall. Get the classic visual effect of painting or contemporary art right in your smartphone.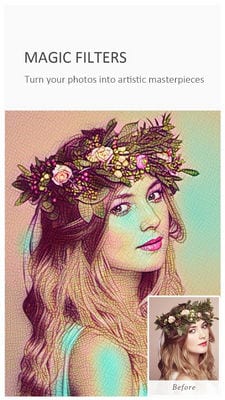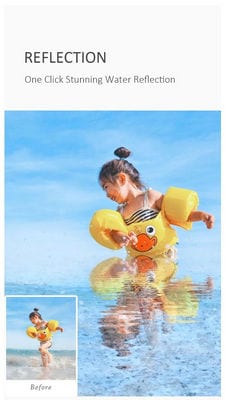 Fotogenic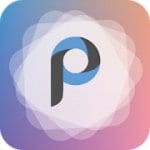 We believe that by the name of the application you can immediately draw a conclusion about its functionality. Fotogenic gives users the ability to correct anything in photos that you don't like in life or makes you uncomfortable.
Regardless of your skill level and ability to edit photos, you can get a decent result. In case of problems, you'll always have online help from developers who explain each feature or filter.
The application interface is divided into several separate sectors, each of which specializes in a specific field for greater convenience.
For example, there are tools that add something to a picture – text, voice bubble, or subtitles. Additionally, there is a category with artistic tools in the form of brushes of different sizes and styles, as well as artistic effects.
Moreover, the category with the "idealization" of the person. Here the user has the opportunity to make himself slimmer, taller, more beautiful, and so on.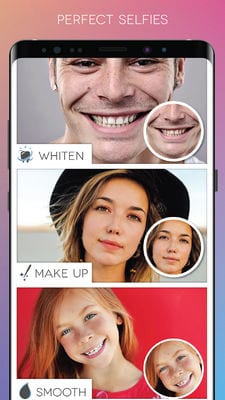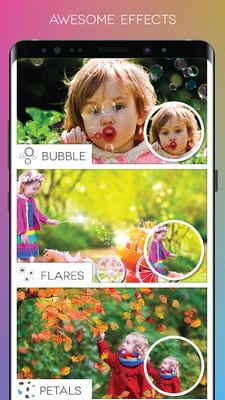 You may also like: 11 Free Apps to Turn Photos Into Sketches (Android & iOS)
LightX
Do you know what cartoons are? A cartoon is a caricature drawing of a person, which is usually characterized by changing facial features while maintaining the effect of comedy.
LightX is a great tool to make a sketched caricature that will cheer you and your subscribers up. For starters, we would recommend that you make a sketch of yourself in order not to hurt any of your friends. You can add text to the resulting picture to create an even more comical effect.
In LightX, there are many other artistic effects besides the cartoons. Collage frames, standard photo frames, and much more are presented as professional editing effects. It's also possible to combine multiple images into one – for example, by saving the contours of one object, and adding completely different content to it.
For a more thorough transformation, there are also advanced tools. If you just want to give a picture a drawing effect, you don't even need to bother too much – the standard tools are quite suitable for implementing your ideas.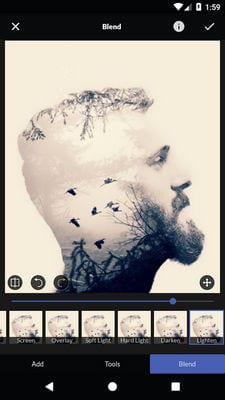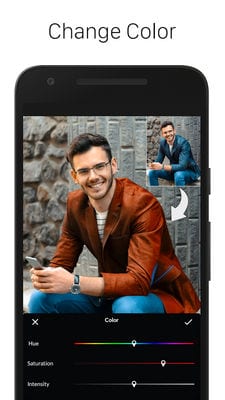 AirBrush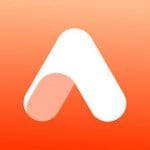 When you see the application's high ratings, it automatically starts to gain credibility. It's the same with AirBrush. The rating of this service is almost 5, so many users really appreciate it as a good tool for editing.
The results you get are similar to professional snapshots. With your own hands, you will take pictures as if they were taken by a professional photographer or artist.
Inside the app, you can find a variety of themed filters that are categorized. Want to change the color scheme or shades? You can do it with a single click! Want to get a picture in paint, pencil, or watercolor? This is also available on AirBrush.
Before you start creating a sketch, we recommend that you make a photo correction beforehand. AirBrush makes your eyes brighter and more expressive, smoother and removes minor imperfections.
The result in the form of a sketch will be better looking and ideal if you remove in advance all the shortcomings or things you do not like. Control the colors, lights, and shades in AirBrush.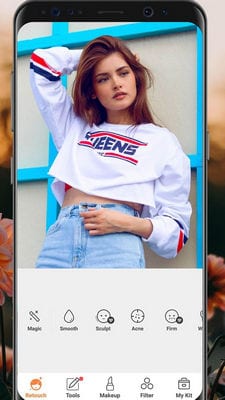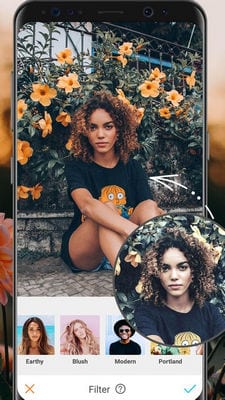 Photo Lab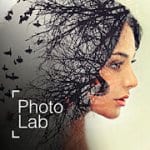 Photo Lab is a full-featured photo editor that allows you to combine more than 900 different effects. Such a large number is impressive and will delight those people who do not like the monotony in pictures.
The same photo can play with completely different colors, you just need to apply different approaches. Selfies, collages, and family photos can be art objects that your subscribers will appreciate.
Processing your photos in the Photo Lab does not require any special skills or study. Although the application has this functionality, you can easily use it daily. With a few clicks the background can disappear, the face can change, or the full effect can appear.
Besides using it for standard photos and applying more usual effects, you can, of course, create sketches or drawings in different colors. Photo Lab is chargeable, but you are given 3 days to try all the effects.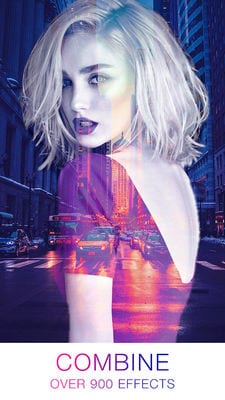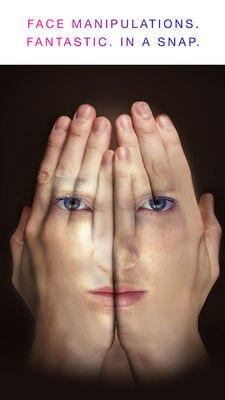 With the help of modern technology, anyone can feel like a real artist. Of course, it is possible to draw with the help of a tablet, graphics boards, and stylus, but you can also create drawings from ready-made photos and images.
Your selfies, a picture of your loved one, your parents, or even your pet – any picture in a couple of clicks turns into a sketch. Once finished, you can easily print a photo and paint it, circle it, or leave it in its original form.
We suggest you try yourself in creativity even at the moment when you have absolutely no drawing skills. Choose an application and start processing.