Swimming in a pool is fun if you don't face any negative consequences afterward. It is important to check the quality of the pool water, whether it is a home or a public pool. It is an important parameter in your own healthcare.
Now you can protect yourself from harmful substances and their effects by using these free pool chemical calculators.
Pool Math by TFP
The optimal app for monitoring the water condition in your swimming pool. Pool Math by TFP can be used for personal pools or in large businesses with customer service. Pool management is now in the palm of your hand.
Be sure of the water quality. You can always know when general cleaning and water changes have been performed. Schedule maintenance activities for the coming days. Get a comprehensive chemical analysis of your pool water. All data on chlorine levels, salts, and other additives can be tracked in real-time.
Now you have access to about 10 important items that directly affect the condition of the water. No algae and no bad odor. With this app, you can optimize your pool care and do cleaning much less often. The developers of the app do not offer you to buy test strips and professional systems.
Keep track of the maintenance of the equipment. Mark the date when you last had a handyman come to your home. You can schedule vacuuming, filter cleaning, and pressure monitoring of the main filter.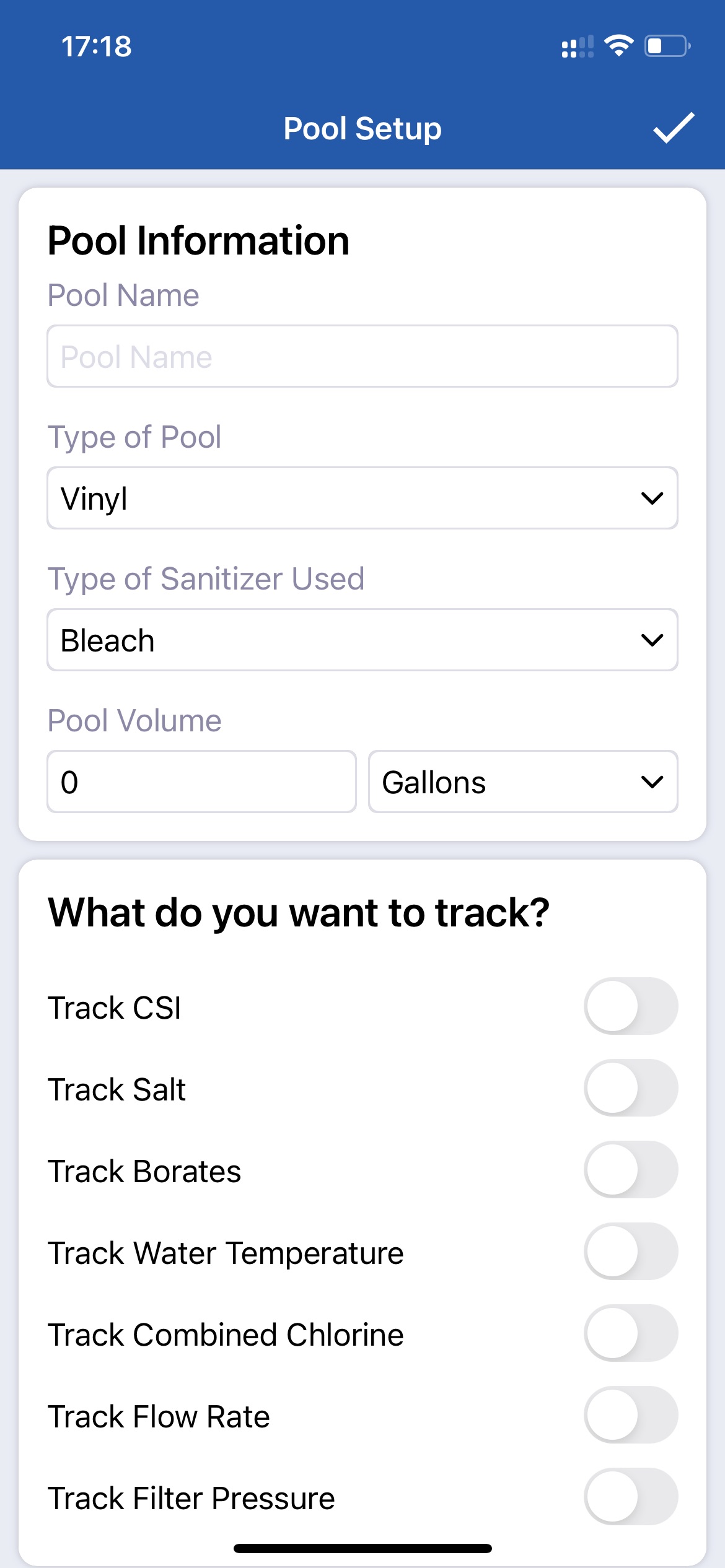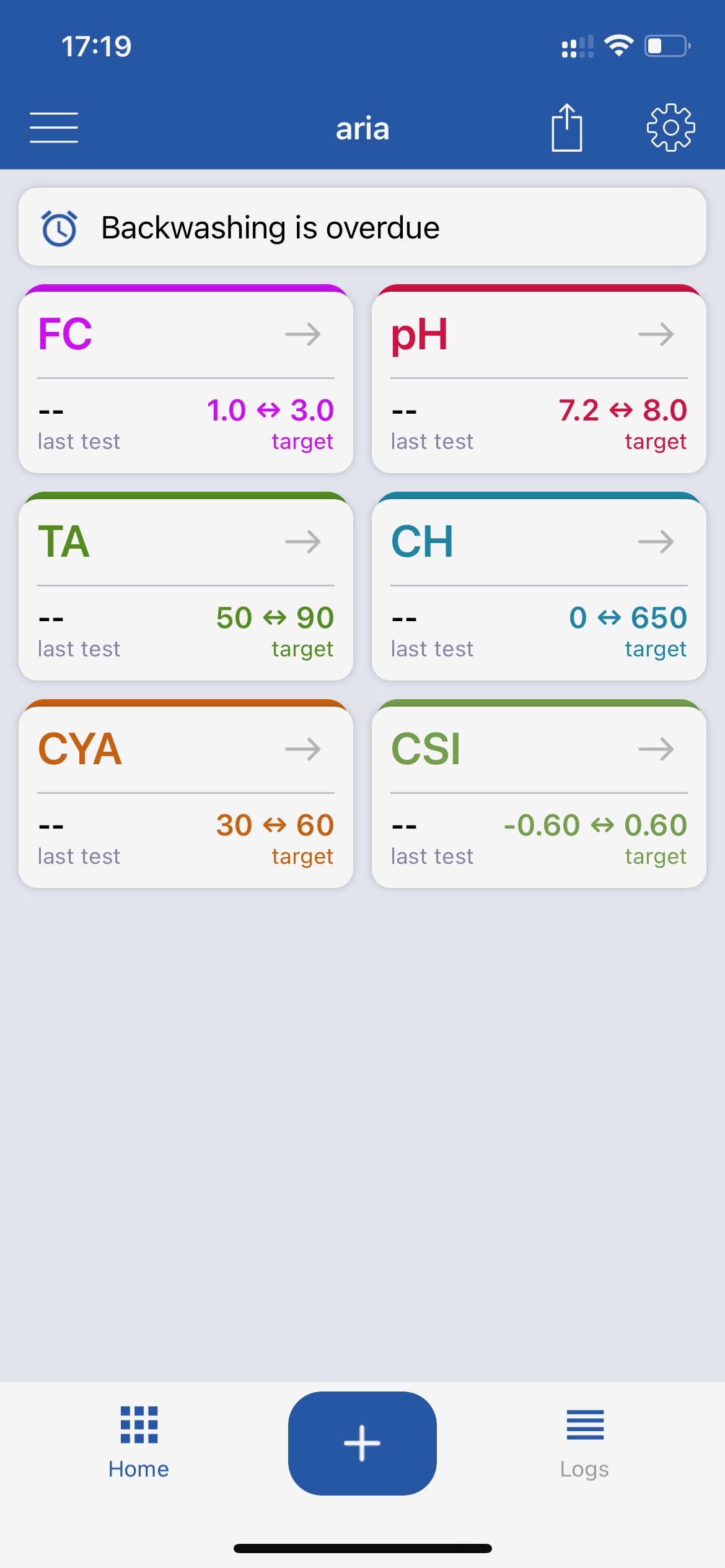 All data is freely available and can be backed up. You can always check the results or show the summary to inspection authorities. The convenient logbook format of the app makes using Pool Math by TFP easy and convenient.


You may also like: 9 Best Pool Design Apps (Android & iOS)
Pool Chemical Calculator by Gunter Business Solutions Inc
Even if you do not have special skills in chemistry, Pool Chemical Calculator will help you to keep full control over the condition of your pool without the need for specialists.
This program is designed for everyone who wants to make the water in the pool clean and safe. Extensive maintenance of any size pool. Control the content of chemical additives and adjust their concentration in time. Get rid of algae for good.
Pool maintenance is painstaking work that requires attention. In one app you can work with several artificial reservoirs at once. All data is entered instantly and is available to other users. Now you can bring your family members or other employees up to date.
Note the brand of equipment and inspection times. Make notes and indicate your actions if there are deviations from the norm. Stay in touch with the foreman on duty at any time of day or night.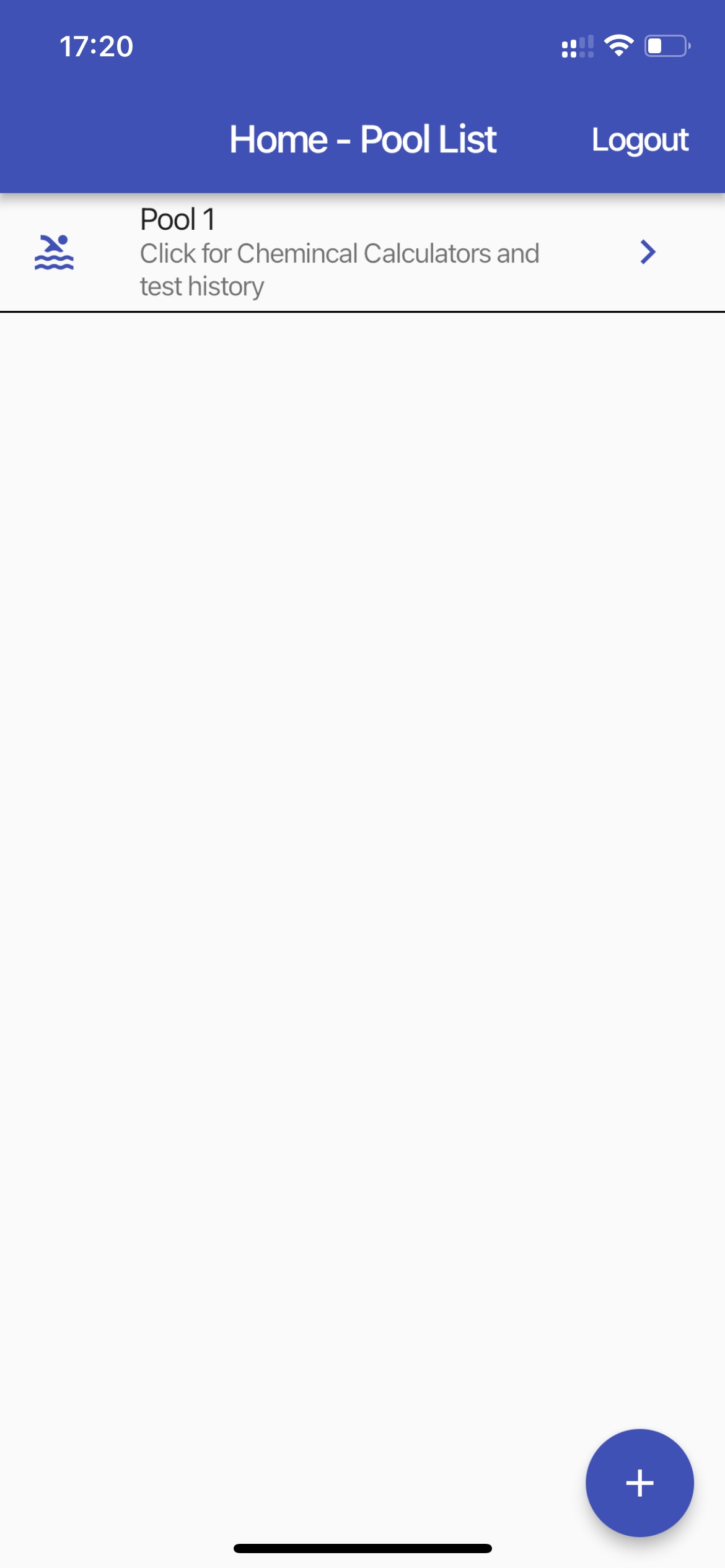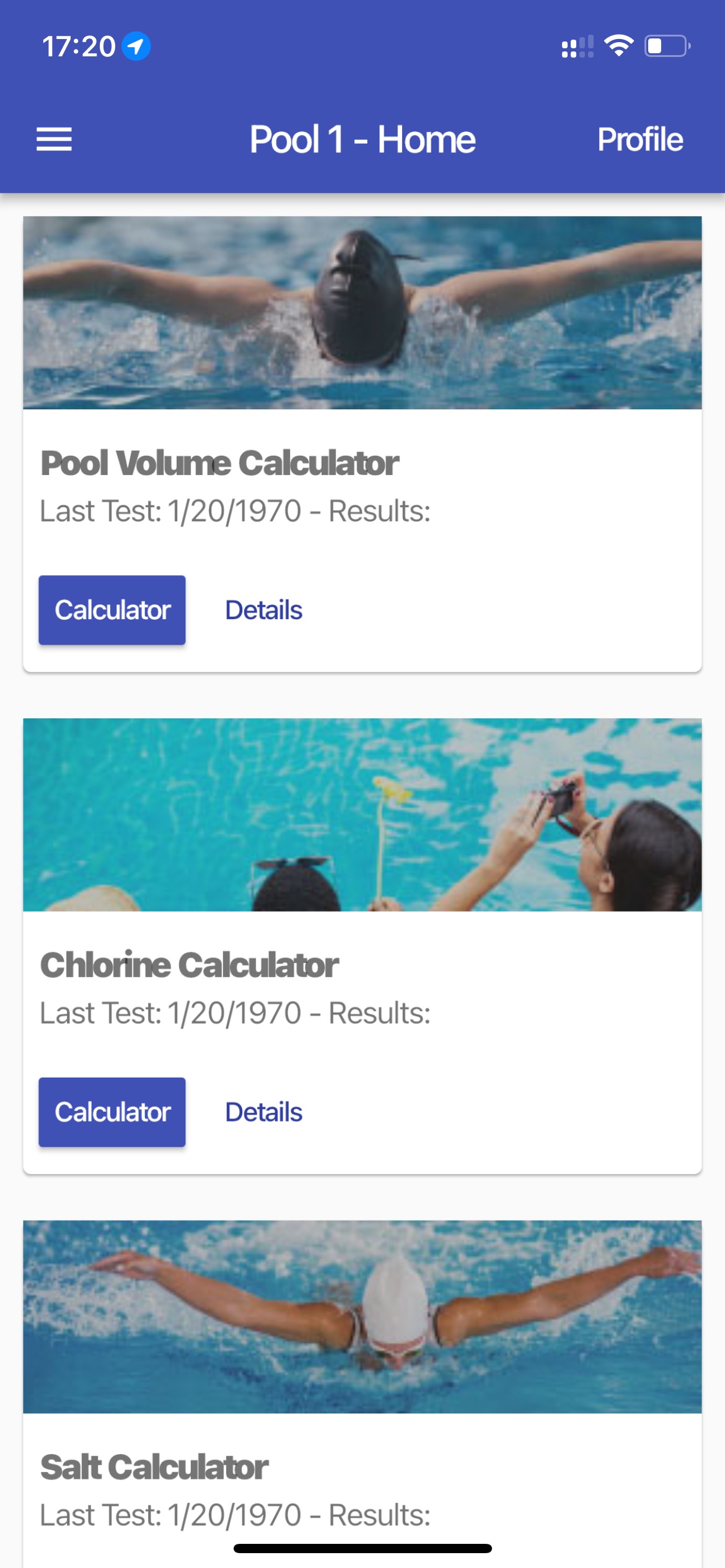 Use the pool calculator to quickly find out your pool volume, filter size and condition, flow rate, and saturation index. Compare salt, chlorine, and bleach concentrations to the norm. Pool Chemical Calculator helps to simplify pool monitoring and significantly prolong pool operation.


Orenda
Orenda helps you track the level of acceptable chemicals in the water. Find out the rate of each element and make the water pleasant for your skin.
With the right balance of chemicals, your pool will last much longer and you'll enjoy swimming. Moreover, you can always report back to the inspectorate with up-to-date data at your fingertips.
The app is suitable for personal use as well as for professional swimming pool maintenance. Get information about the content of additives such as chlorine, borate, and alkali in the water. Find out their ratio to each other and allowable limits. Determine water volume, Ph, and alkalinity. Feel like a real chemistry professional.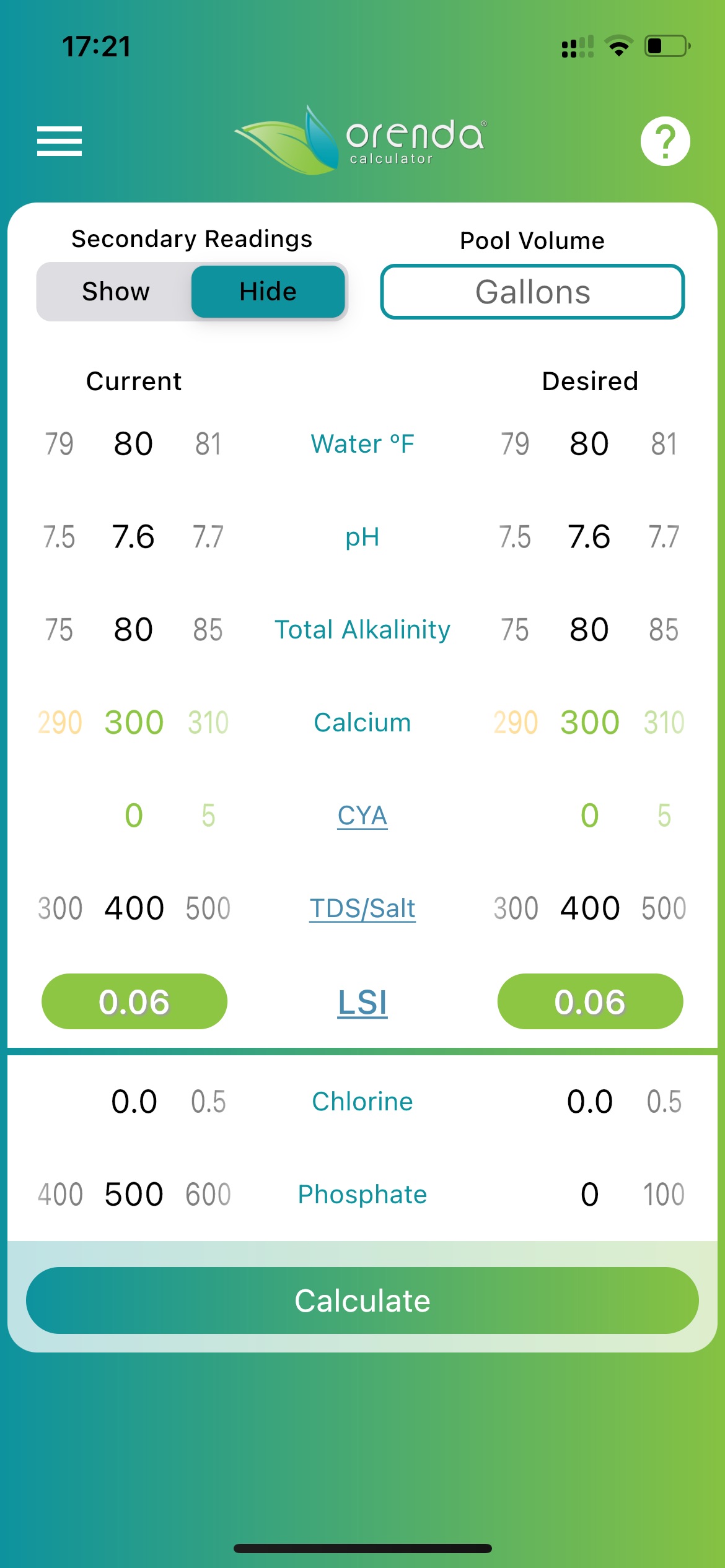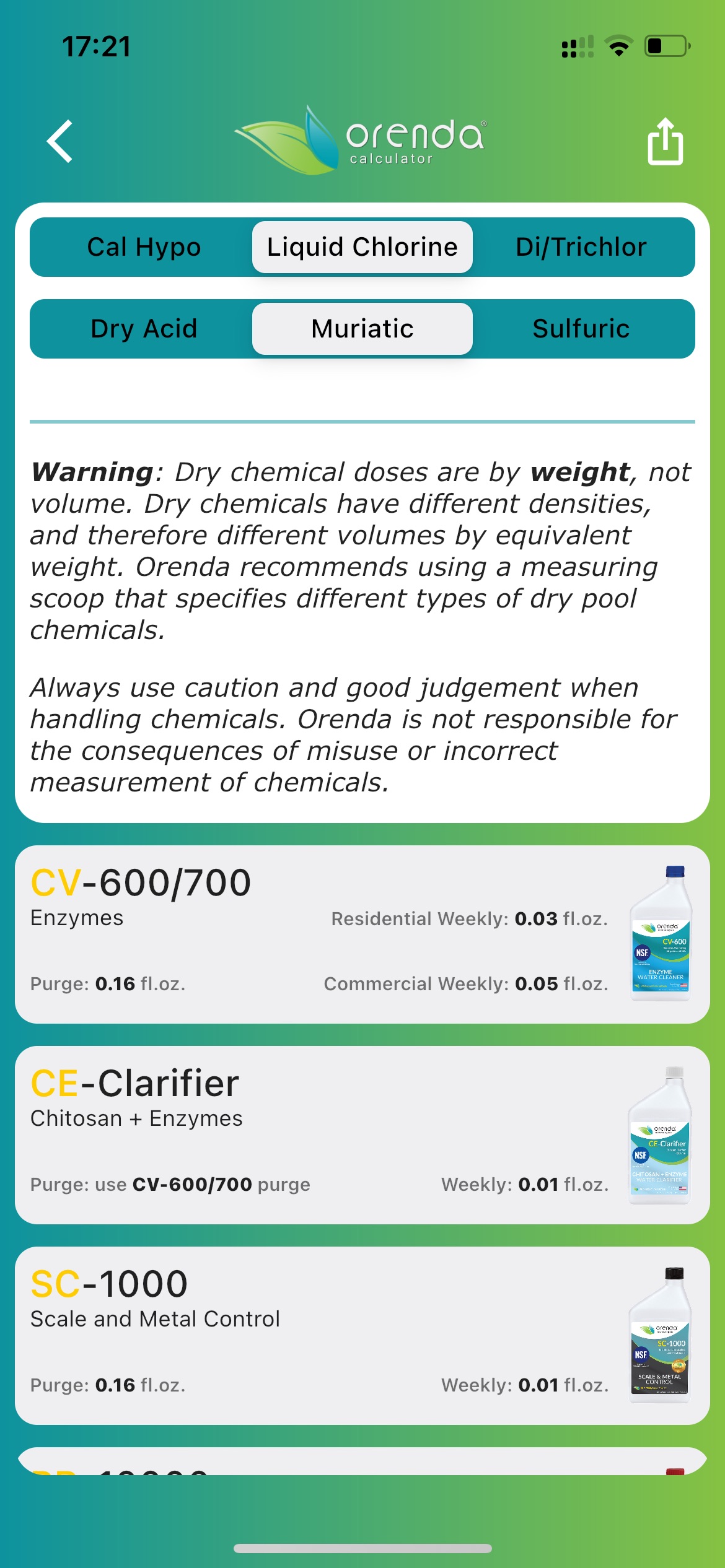 This calculator is available for both professionals and amateur swimmers at home. Here you do not need to remember the chemical elements and their properties. It is enough to compare the results obtained with the given norm to quickly take action.


Pool Control
Take care of your pool in advance. By downloading Pool Control to your phone, you can manage the condition of the water and check the content of key chemicals. This is necessary to keep the water cleaner for longer without harming your skin.
The electronic pool calculator is indispensable both in households and in health centers with a large number of clients. Here you will get actionable pool care tips and refresh your knowledge about water chemistry.
This app provides advanced monitoring of water conditions. It displays data such as actual and allowable volumes, water temperature, and Ph. Besides, you will get the concentration of each chemical element that affects the water condition.
If there are significant deviations, you do not have to calculate manually how much to add to the water. All this will be displayed on the screen automatically.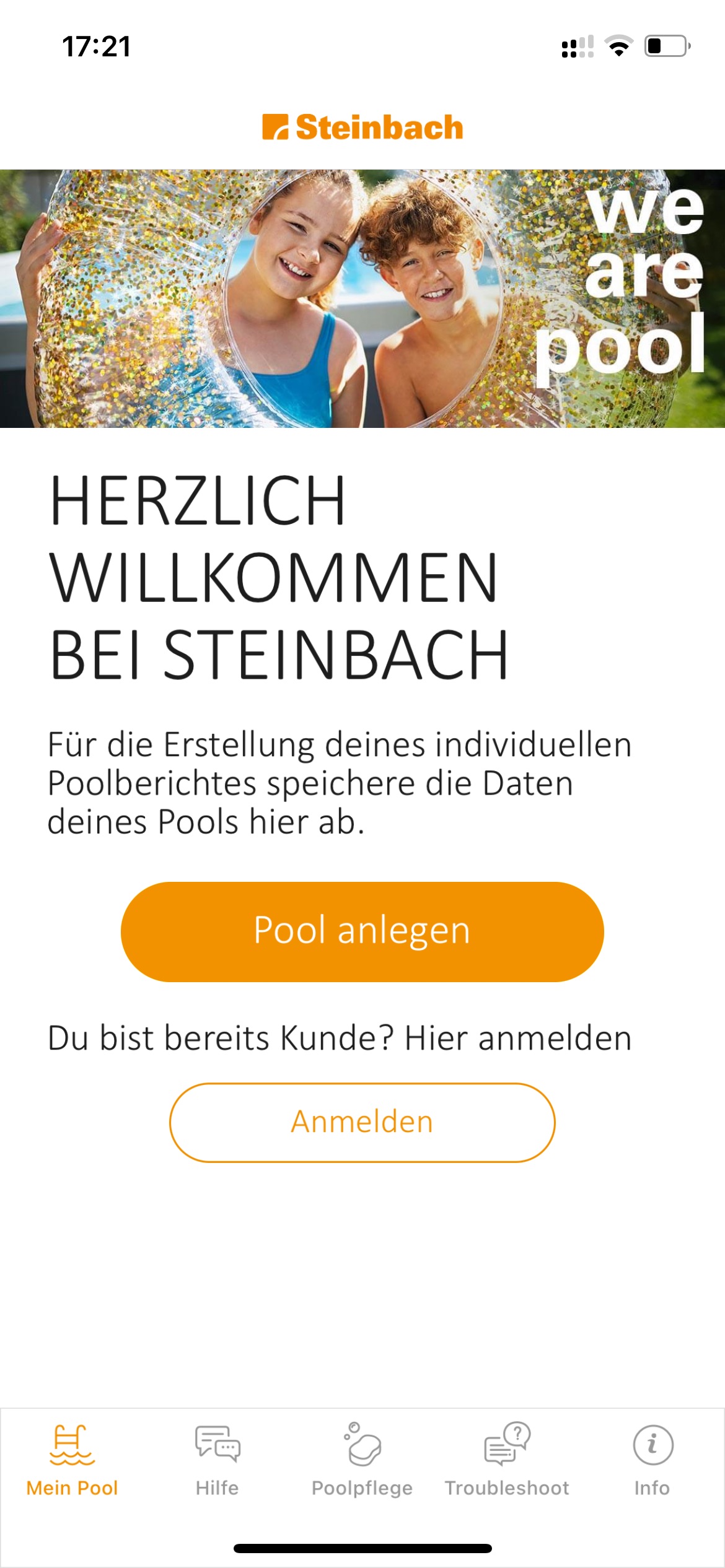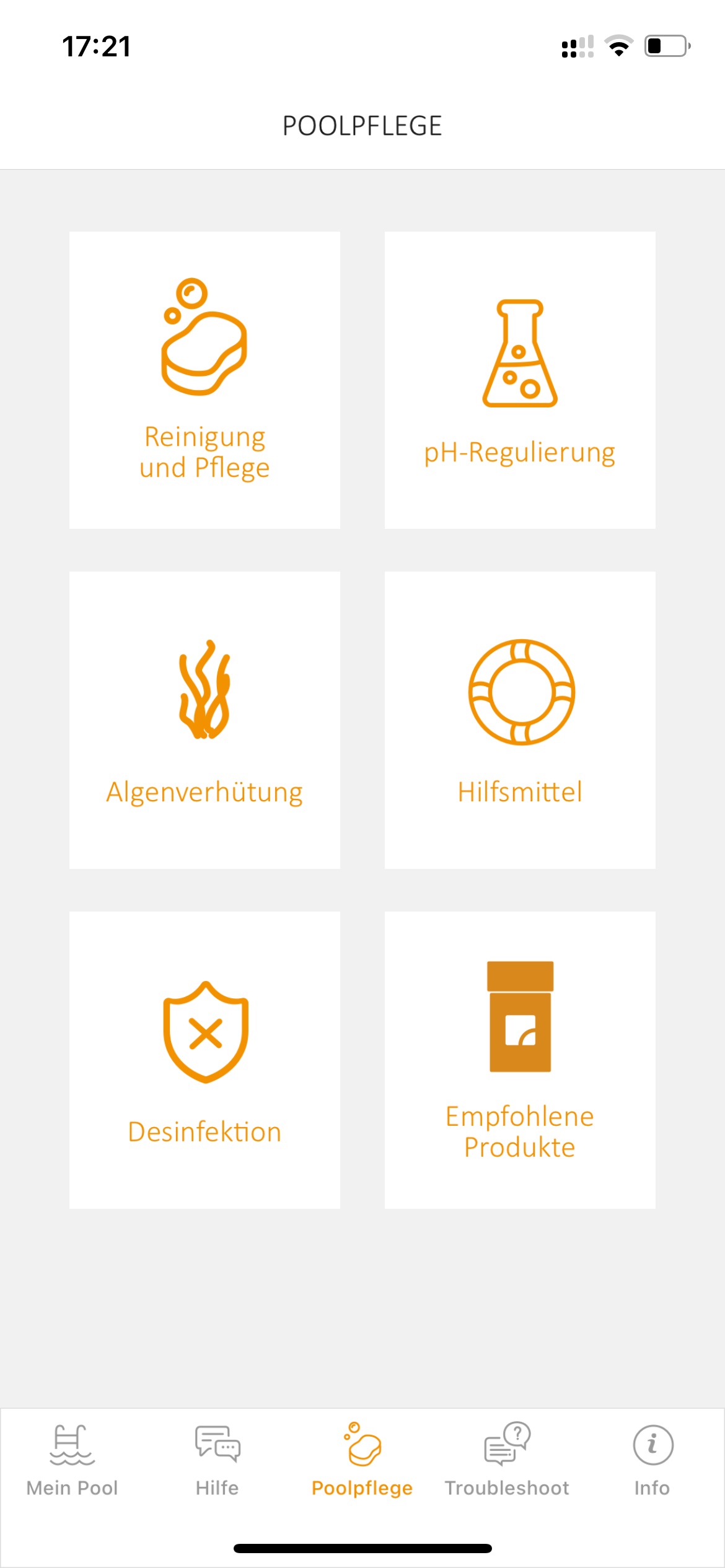 If all parameters correspond to the norm, you can record the data and set the date of the next test. In a separate tab, you can find a description of emergency situations and your future actions.


Pool maintenance
Pool Maintenance is an app that makes it easy for you to manage your own pool. Learn how to choose a high-quality pool. Get step-by-step instructions on how to install equipment and identify serious faults.
Create the perfect ratio of chemicals to prolong water use and avoid breakdowns. Learn the required rates of chlorine, borate, and other salts. Find out the desired Ph and get tips on bleach selection.
If you've always dreamed of having a private pool, this app will help you get what you want without the risks and maintenance issues.
Plan to check the specifications in advance. This will help to solve the problem at the initial stage. Now you will not forget to call the master, as you will receive a notification on your phone in time.
The app collects information about frequent problems and malfunctions. This will help to be aware of what is happening and keep the situation under control.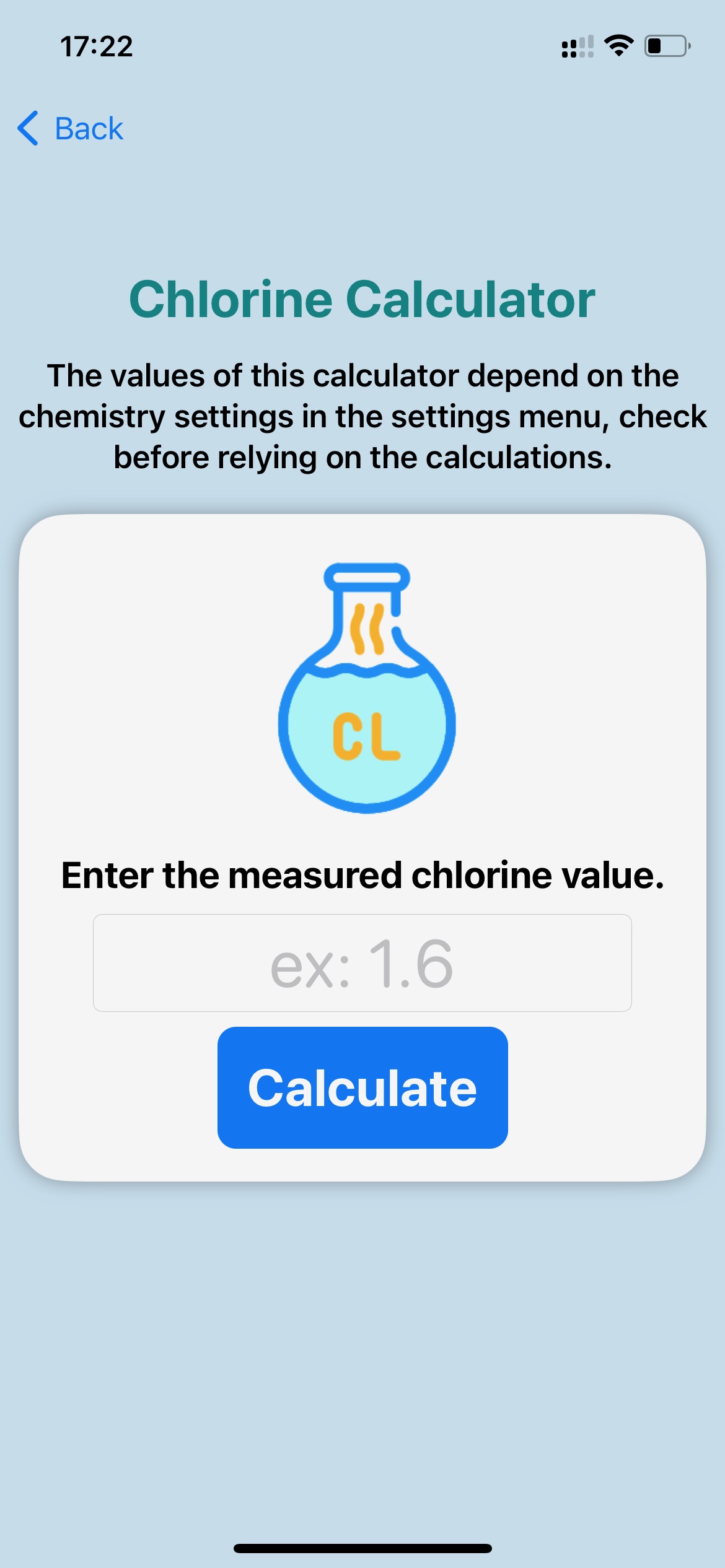 The Pool Maintenance app does not require extra purchases and equipment. Everything you need to use is already inside the app.


Pro Series Pool & Spa
A unique opportunity for pool monitoring. Pro Series Pool & Spa will make pool maintenance easier and more efficient. This mobile calculator is a complete platform for monitoring various impurities in the water.
Salts and alkalis are necessary to maximize the life of the water and reduce the rate of algae growth. High concentrations of some chemical elements negatively affect the condition of filters and other technical systems. Besides, it is also harmful to the skin.
The uniqueness of this app is that it is suitable for all types of artificial water bodies: swimming pools, SPA, and recreational areas with water features. Analyze water accurately and make adjustments when necessary.
If you are a professional in the field of pool maintenance, this app will help you make a portfolio of photos of your work. Get good feedback from your customers and new orders will not wait for you.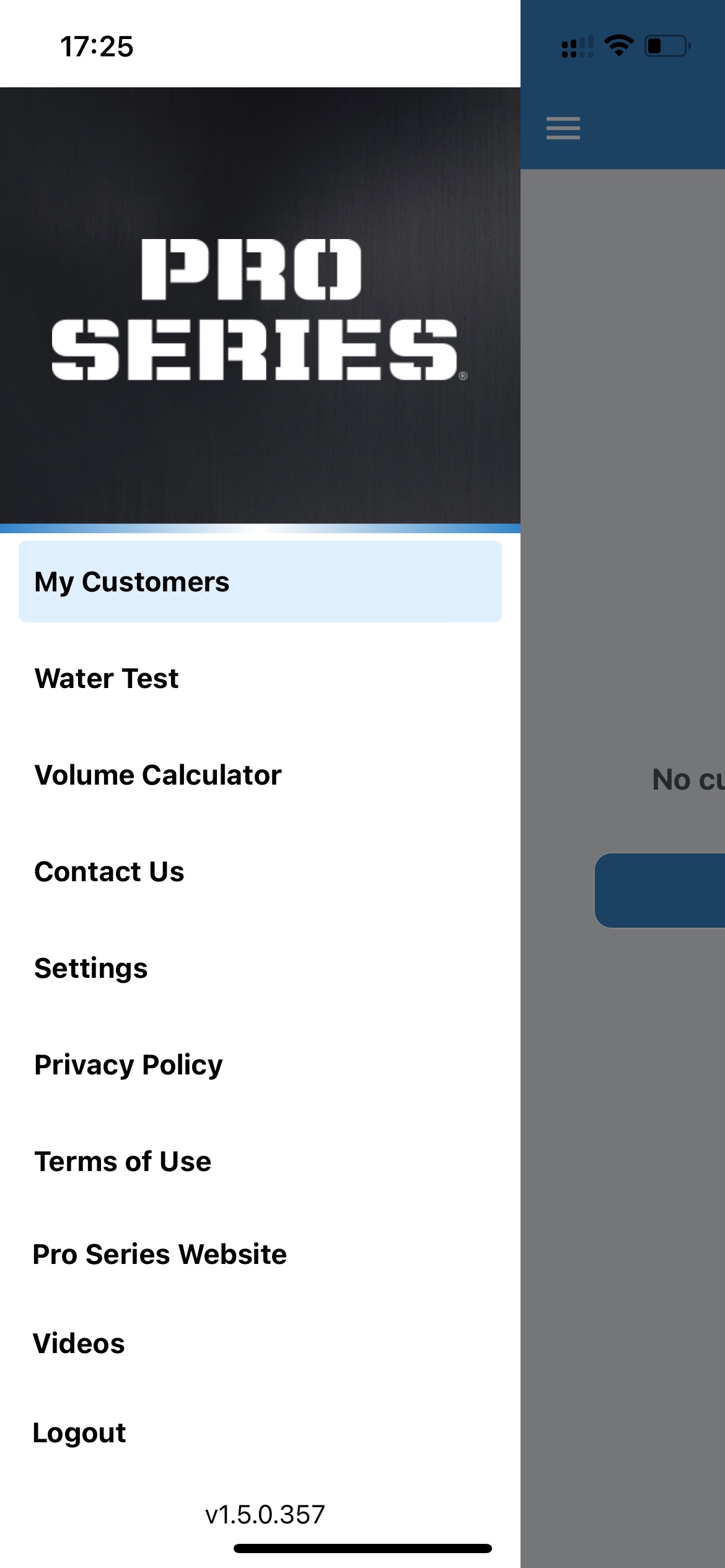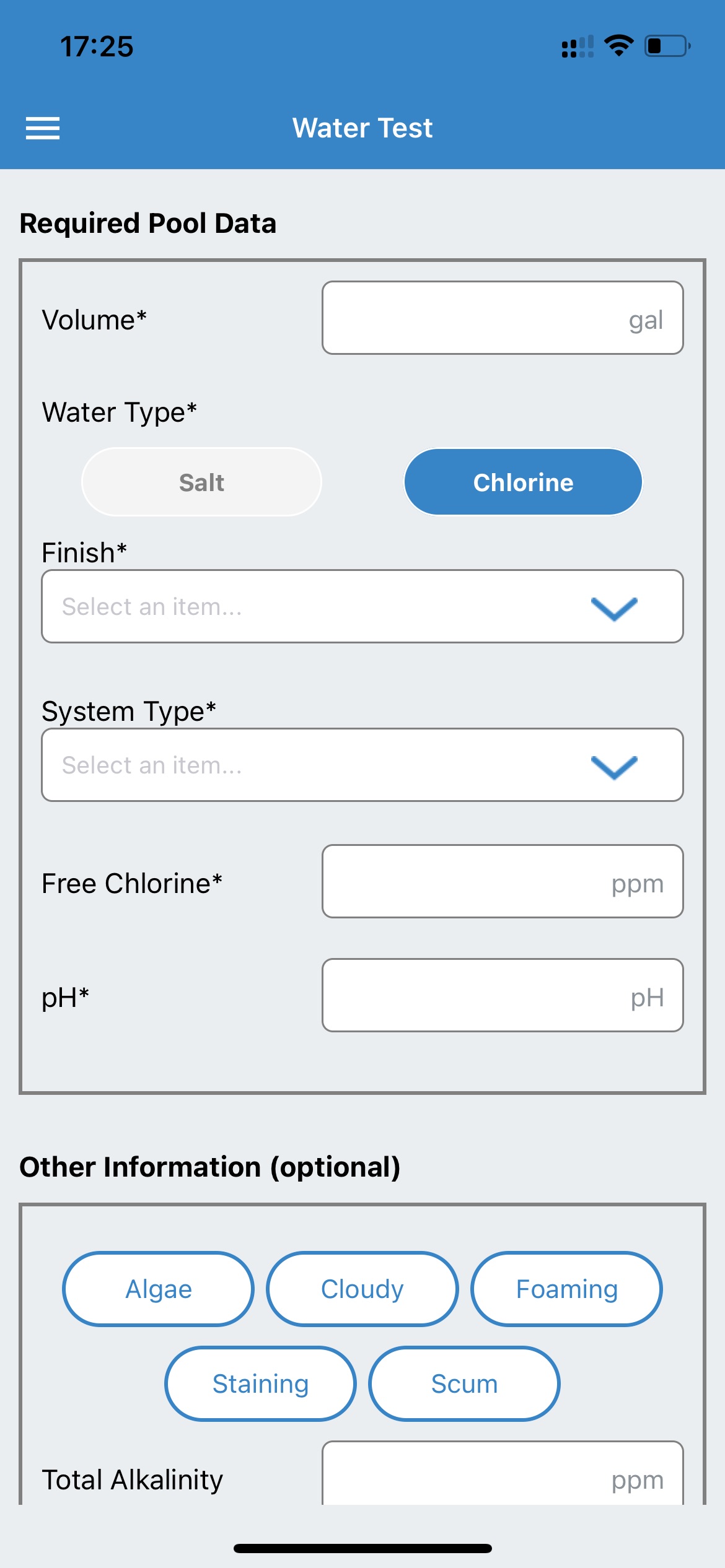 You can use this app as a journal to always have up-to-date information on the day's work at your fingertips. Pro Series Pool & Spa does not require any payment or registration with your details.


You may also like: 11 Free Skin Care Ingredients Checker Apps & Websites
iopool
iopool is a mobile service for calculating the chemical elements in the water of any swimming pool. It will be useful if you are a pool attendant, owner of a private pool, or an inspector.
Breaking down the composition of water into its individual elements is a difficult task. With such a powerful assistant as the new iopool product, even a novice can do it.
To find out the exact concentration of the substance of interest, you need to use the ultra-sensitive EcO sensor. After a short time after the request, all the required parameters will be displayed on the screen.
In this way, you can find out the exact volume of water and its alkalinity. As well as the total content of salts and other impurities.
With this app, you can quickly and effectively solve such problems as constant filter failure, rapid appearance of algae, and short-lived water. Perhaps the real cause of these phenomena lies in the wrong composition of the water.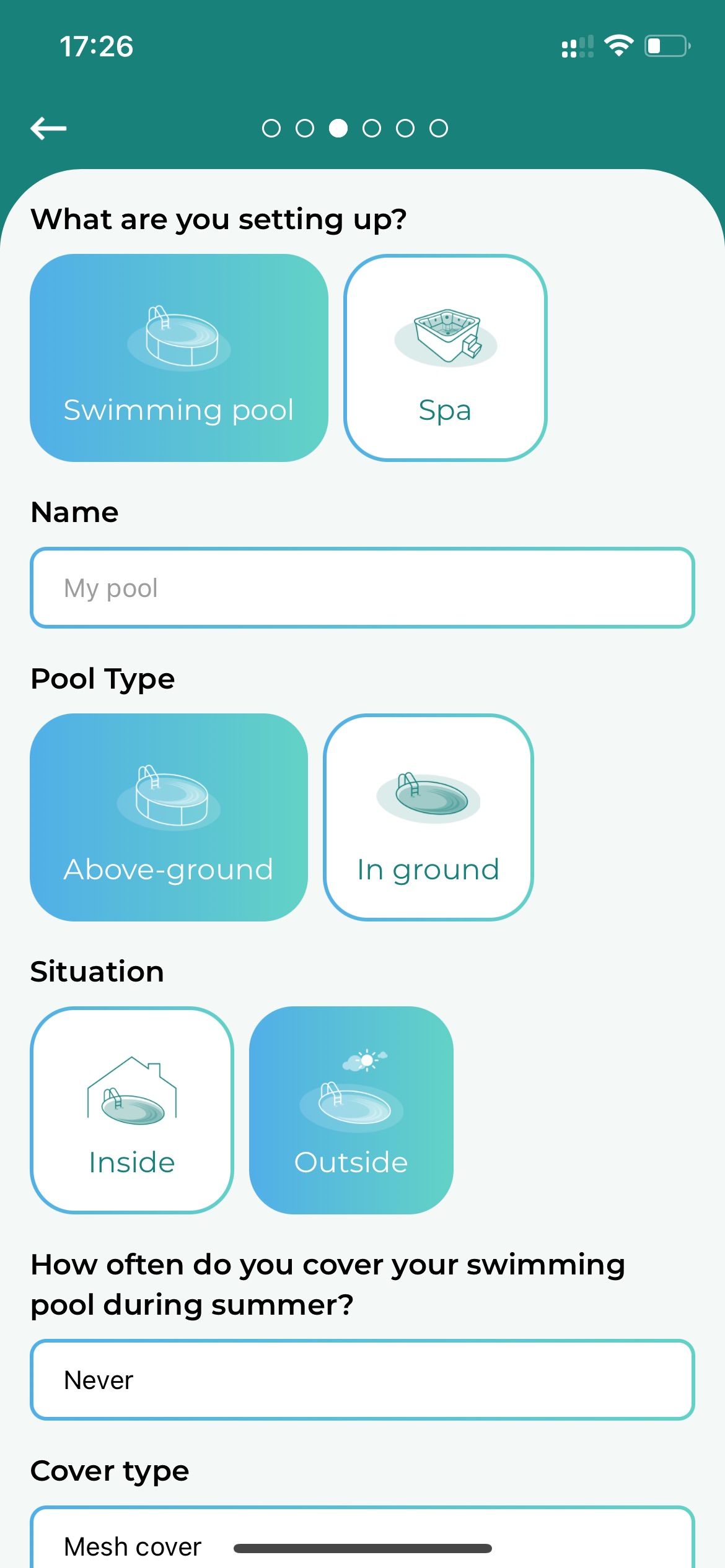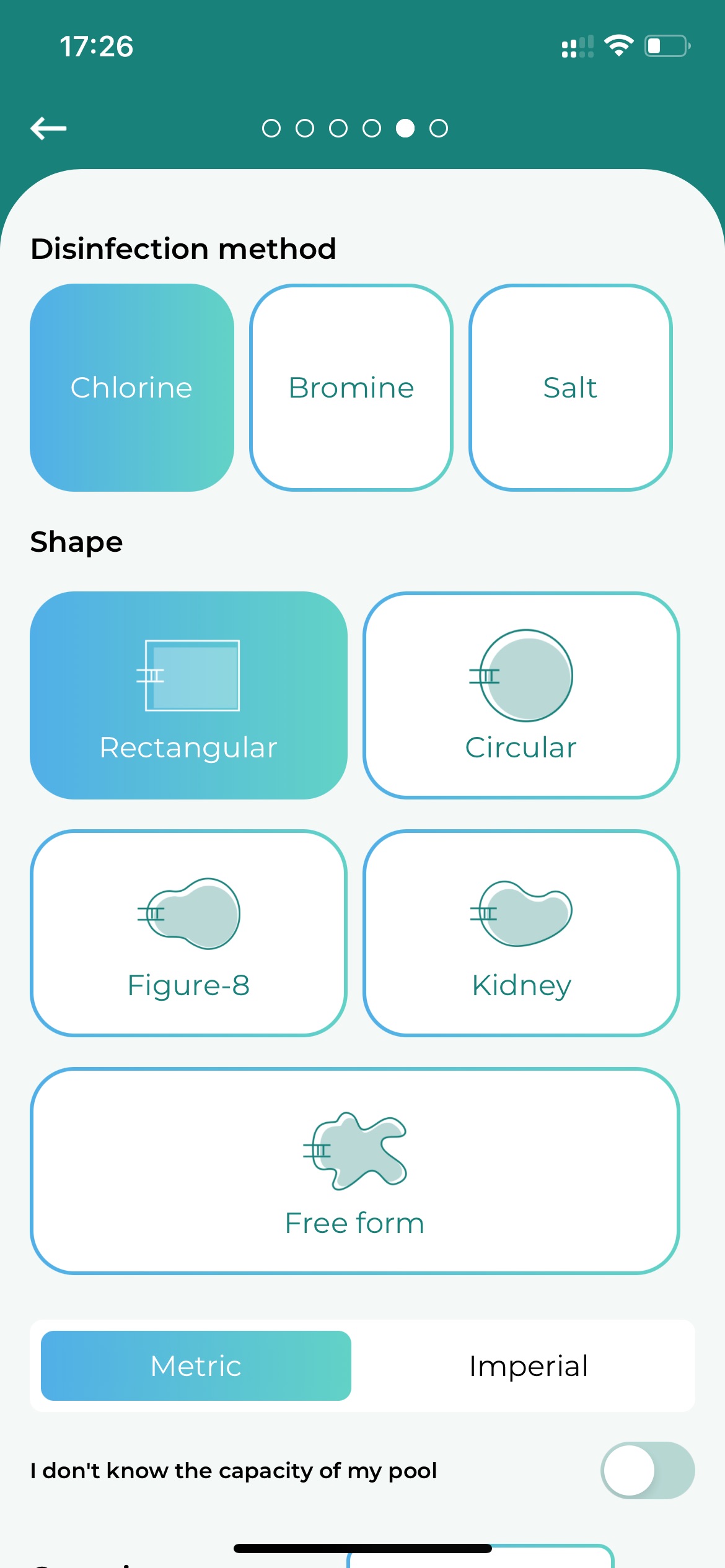 You can find out if this is the case without hiring a service technician. You will even receive advice on which chemical element to add and in what quantity. The safety and effectiveness of the measures taken are guaranteed. Get an alert before it's time to replace a part or drain the water.


Pool Kit
Take control of your pool. Add Pool Kit to your phone screen and make pool monitoring productive and convenient. Here you will find all the tools you need to get the job done.
The built-in calculator will help you determine if the chemical content is within the accepted standards. If one or more indicators are out of range, you will be offered effective measures to restore the balance. You will then notice an improvement in the condition of your water as soon as possible.
All the formulas given have been practically selected and are used by specialists all over the world. All mathematical calculations are made automatically on the basis of the obtained data. You can choose any system of units: American and metric.
If you use the calculator on a regular basis and follow the instructions, you are likely to solve all problems. This applies to maintenance, algae, and replacing broken filters. One app will solve even complex problems.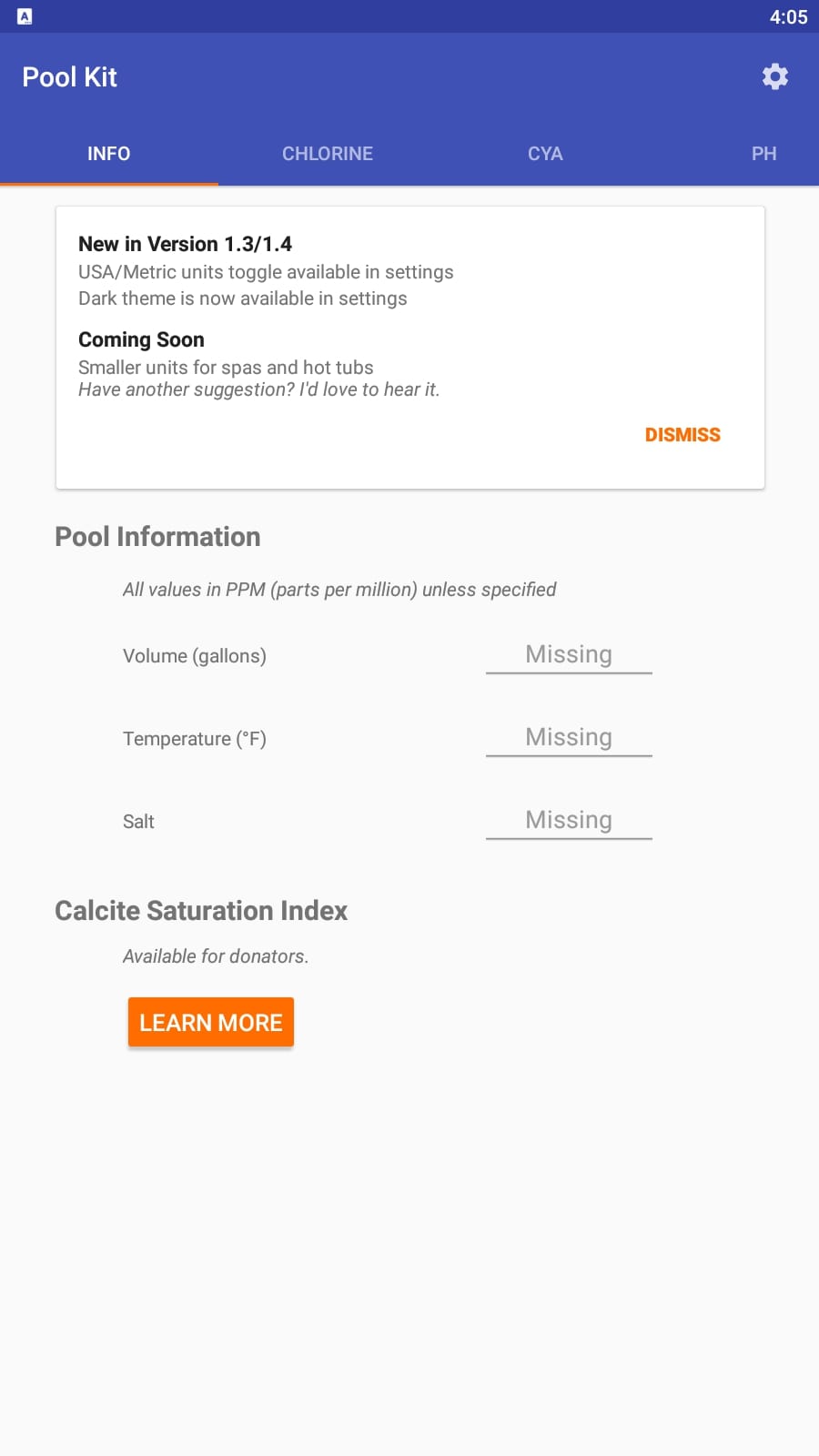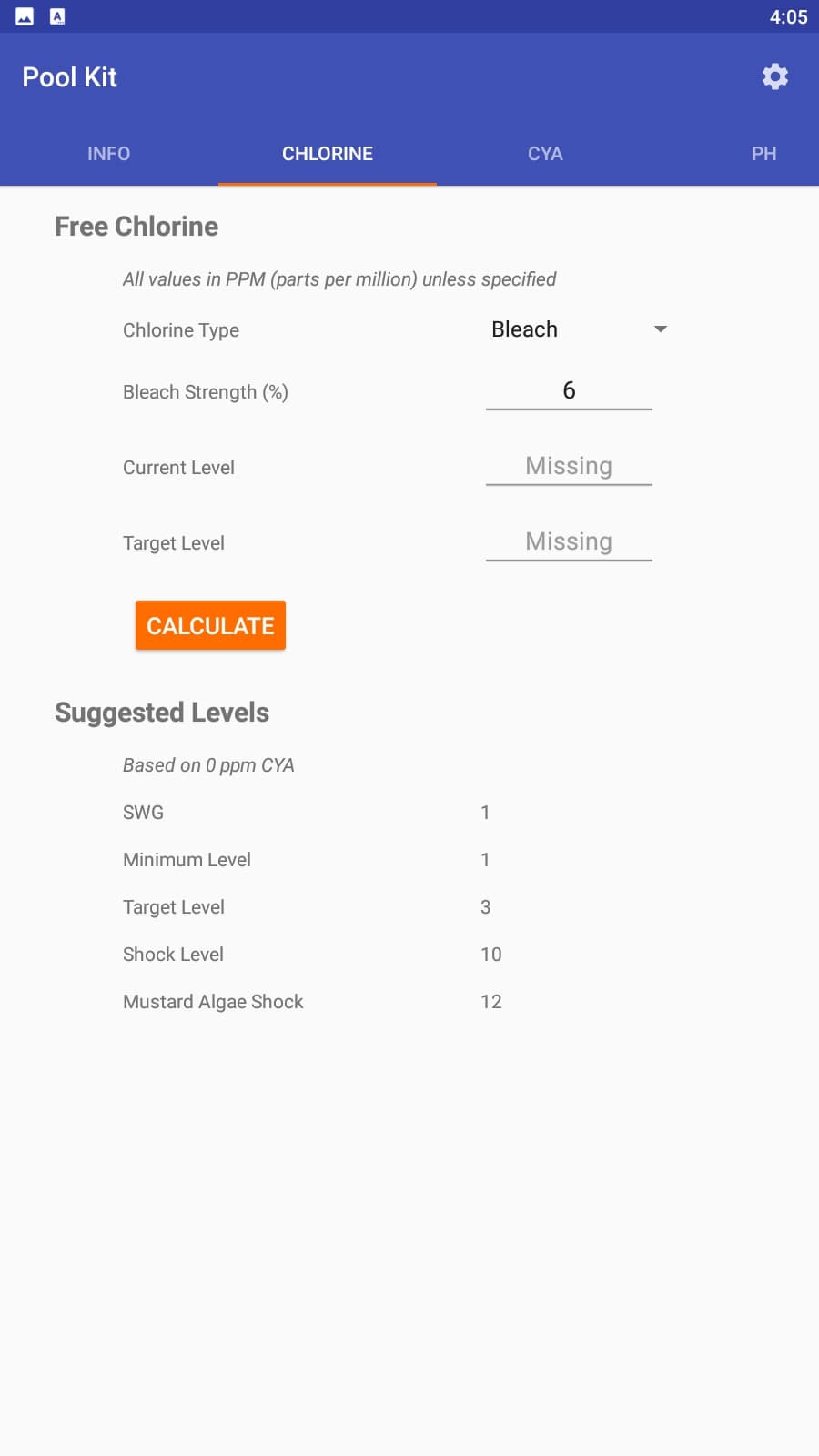 Find answers to your questions, and get step-by-step instructions in an unclear situation. The app interface is as simple as possible and allows you to perform complex calculations almost instantly.

Aquatic Mechanics
With the help of the Aquatic Mechanics service you can find out if the composition of the water in your swimming pool meets the recommended parameters. This can be done online in just a few minutes.
To start calculations, you need to provide the calculator with basic data: pool volume, current photometer readings, and water flow isolation during sampling. If your photometer has a large error, take several measurements.
If the resulting calculations are not up to par, experts advise adding half the recommended amount of chemicals to the water. Thoroughly stir it into the water and reanalyze. This approach helps to achieve the necessary concentration without the possibility of overdose.
Before working with chemical additives, don't forget personal safety equipment. Be sure to familiarize yourself with the instructions and study all the stages of your actions. It is desirable to familiarize yourself in advance with possible emergency situations and take measures to avoid them.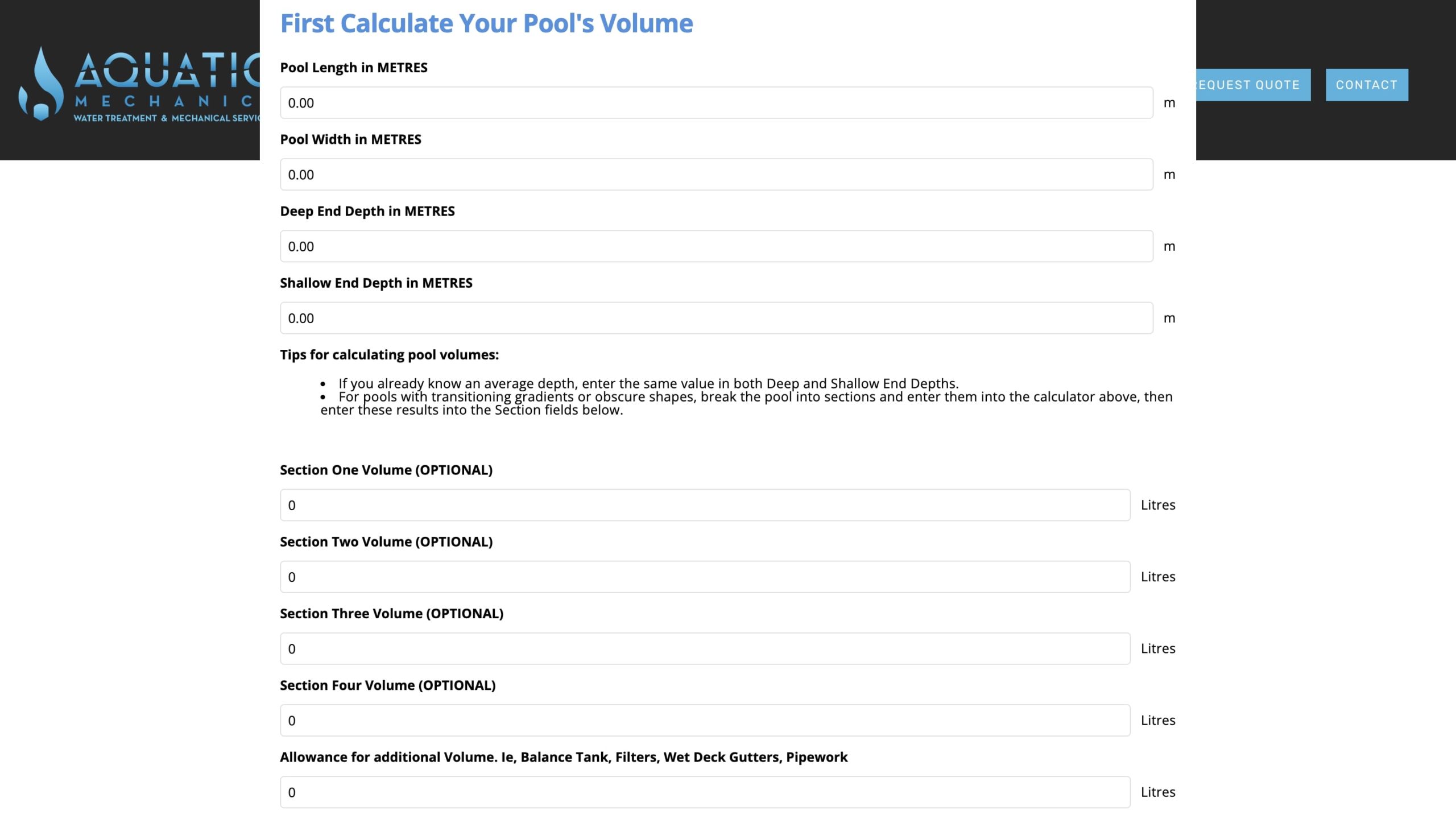 It is important to remember that chemicals should be added to water, not the other way around. Make sure that incompatible chemical elements are not stored next to each other or used together. All calculations are made quickly and efficiently, and the results can be received at the specified e-mail address.

Chemicals Learning
To calculate the exact content of the required additives and chemical elements in the pool, use the Chemicals Learning calculator. This is a great way to permanently get rid of algae and other aquatic inhabitants. With the right balance, your pool will last much longer.
This platform contains all the important parameters and helps to make correct calculations in deep pools and irregularly shaped water bodies. Now you can control the level of chemicals yourself. You do not need to register and pay for the service.
For greater reliability of calculations, be sure to specify the real volume of the pool, the amount of added chlorine, and other elements. Based on the data entered the platform will automatically calculate the hypothetical concentration of each of the added ingredients.
With only a phone at hand, you can confidently say that the use of your pool is completely safe. This platform is especially relevant if you are already experiencing problems with your equipment. This could be frequent filter and water changes.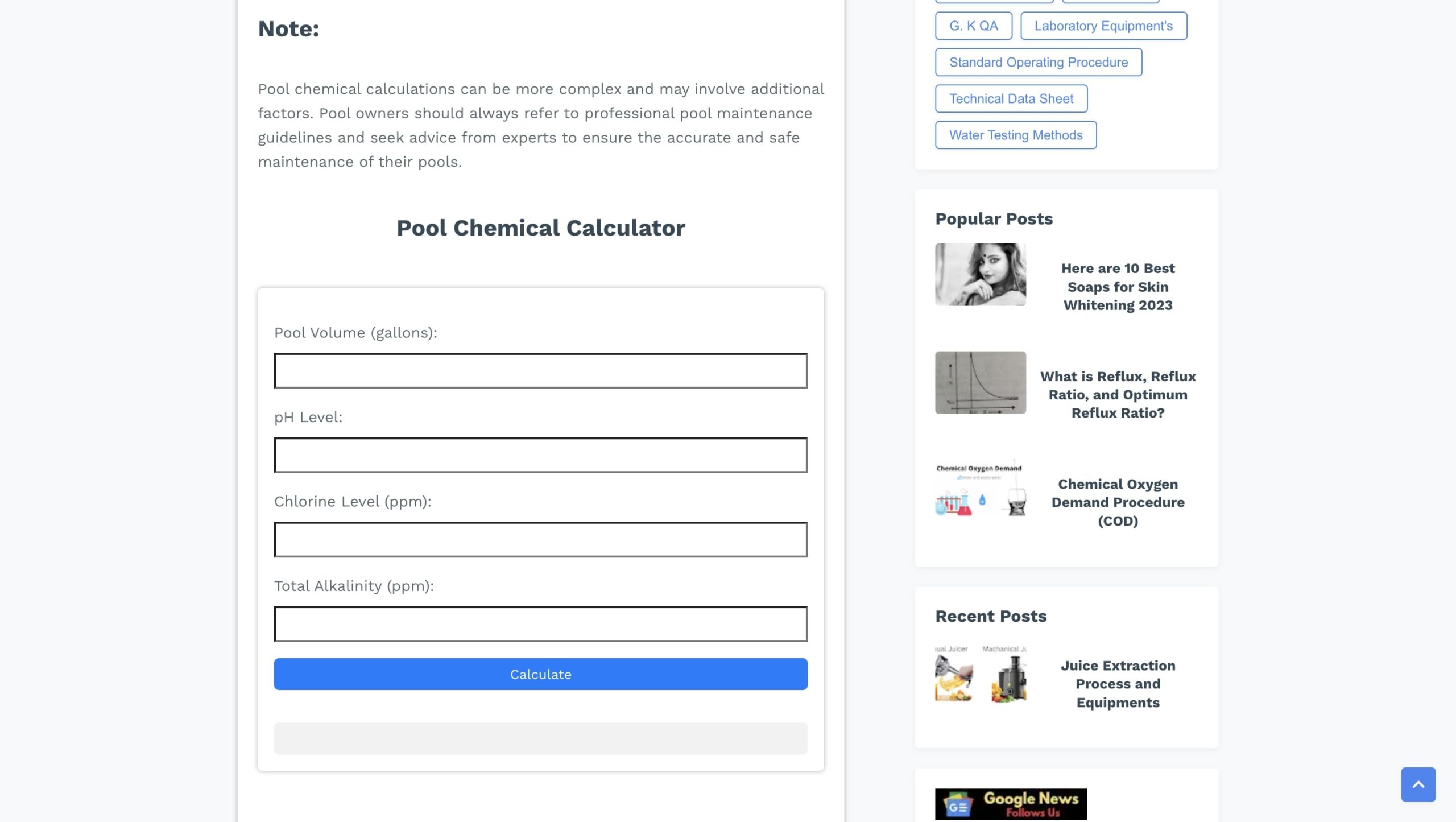 Pay attention to the chemical composition of the water if you experience skin irritation or red eyes after swimming.

You may also like: 9 Best Apps to Check Ingredients in Cosmetics
Khan Tank Cleaning
Khan Tank Cleaning is an online service that is widely demanded by owners of personal swimming pools. It's no secret that chlorine needs to be added to the pool water for various reasons.
Yet, what concentration is necessary, and how to achieve it at home? You will get the answer to this question by opening an electronic calculator in your browser. Use it an unlimited number of times.
Rest assured that the pool water is ideal for swimming for children and adults. It does not matter how long ago you purchased the pool and how intensively you use it. This service performs complex calculations on its own, and you only have to adjust the amount of chlorine in the water.
The optimal concentration of chlorine varies from 2 to 10 parts per million. First, you need to specify the exact number of gallons of water in the pool. Next, note the actual chlorine content of the water. To get this data, you can use test-strips or special kits.
Then in the line indicate what level of chlorine you want to get in your pool. This indicator varies depending on the region. The button "Calculate" will start the process, and in the field "Amount of chlorine" will appear the amount of chemical element that must be added to achieve the optimal result.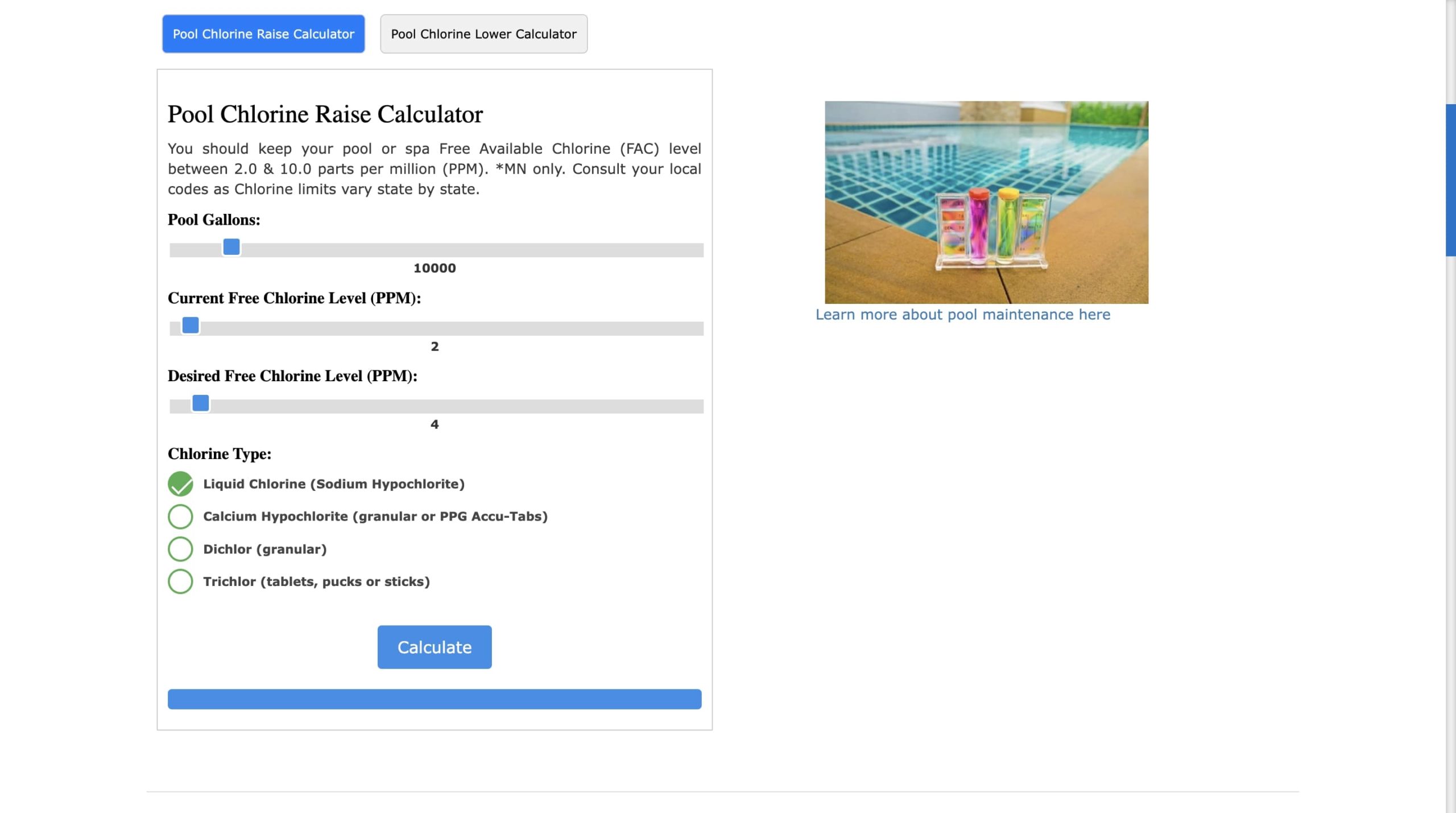 Chlorine levels should be normal, which will help to effectively disinfect the water and avoid side effects on your health.