Practically all the modern printers are either wireless, network, or have a Bluetooth connection. If your printer is one of those things, then you are very lucky! It means you can print right from your smartphone. You can also use your phone to scan anything with the help of these best mobile scanner apps.
The legend has it that some smartphones have an embedded print app and all a user has to do is to check settings. However, in most cases, there is no stock app, which means a user has to download it. So if you searched for 'printing' in your settings and didn't find anything, this list is what you need!
We have gathered some of the best Android print apps. They are not perfect, but hopefully one of them will work for you. There are 'universal' print apps (suitable for most printers out there) and special ones (suitable only for printers from a certain company).
By the way, if your printer's company app is not on the list, just check Google Play to see, if there is one. If not, then the apps below are certainly for you! With no further ado, let's begin.
PrintShare is a very nice print app. It has a bit of an old-school design, but the interface is highly understandable, which is the main thing. The app works with almost all of the printers out there. The first thing you do is connect the app with your printer – it can be done via WiFi, Bluetooth, or through a USB connection.
After having done that, you can start printing. The things you can print from your phone are numerous – documents, pictures, emails, contacts, and so on. You can change printing parameters, like paper size, a number of copies, resolution, black and white print, etc. Print from your storage apps, such as Google Drive or Dropbox is available as well.
The app has a premium version that gets you rid of some restrictions the free version has. And, as we know, if an app has a premium, it means that there are no annoying ads. So, in short, PrintShare is just a simple print app that does its job just fine.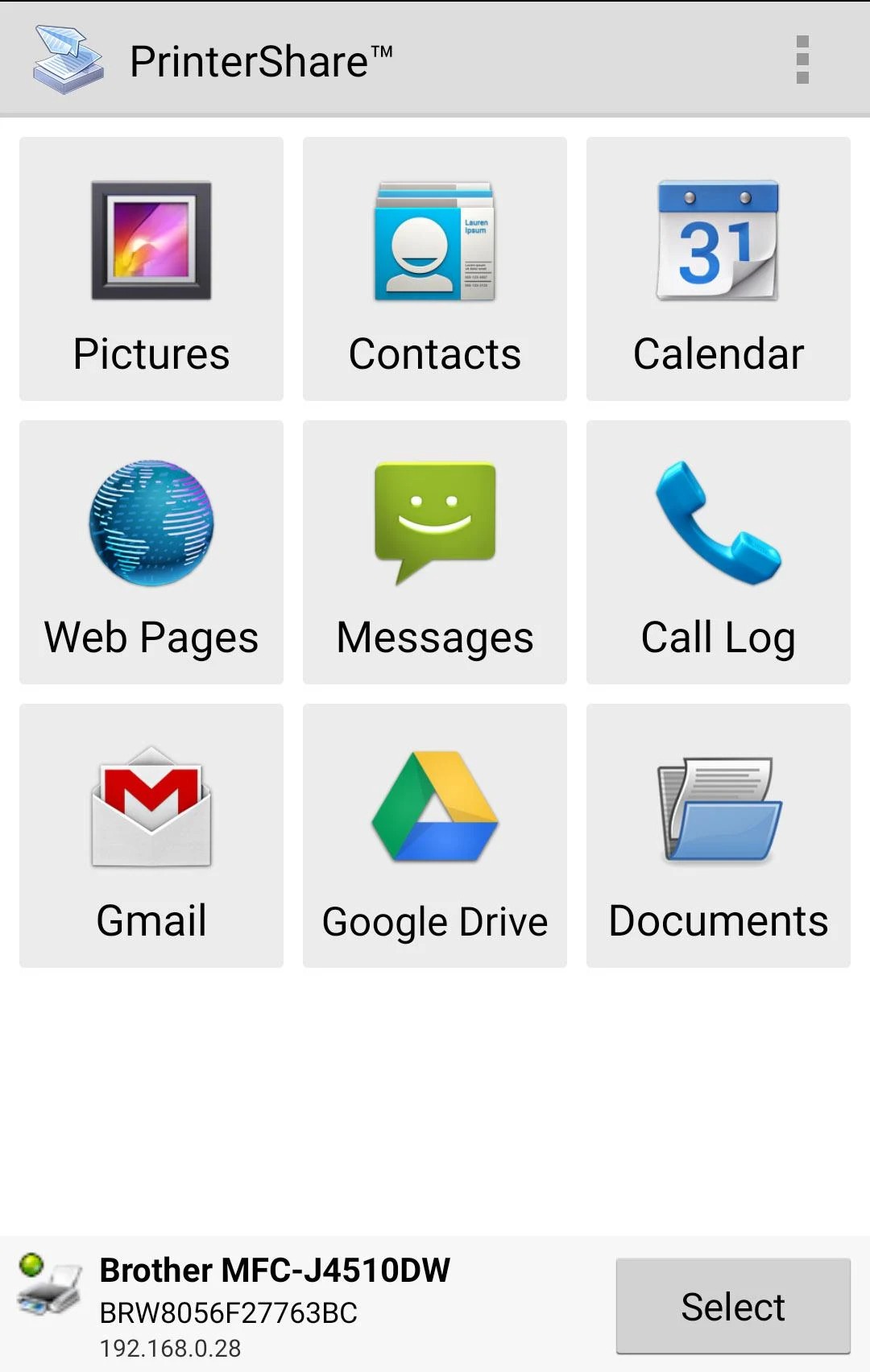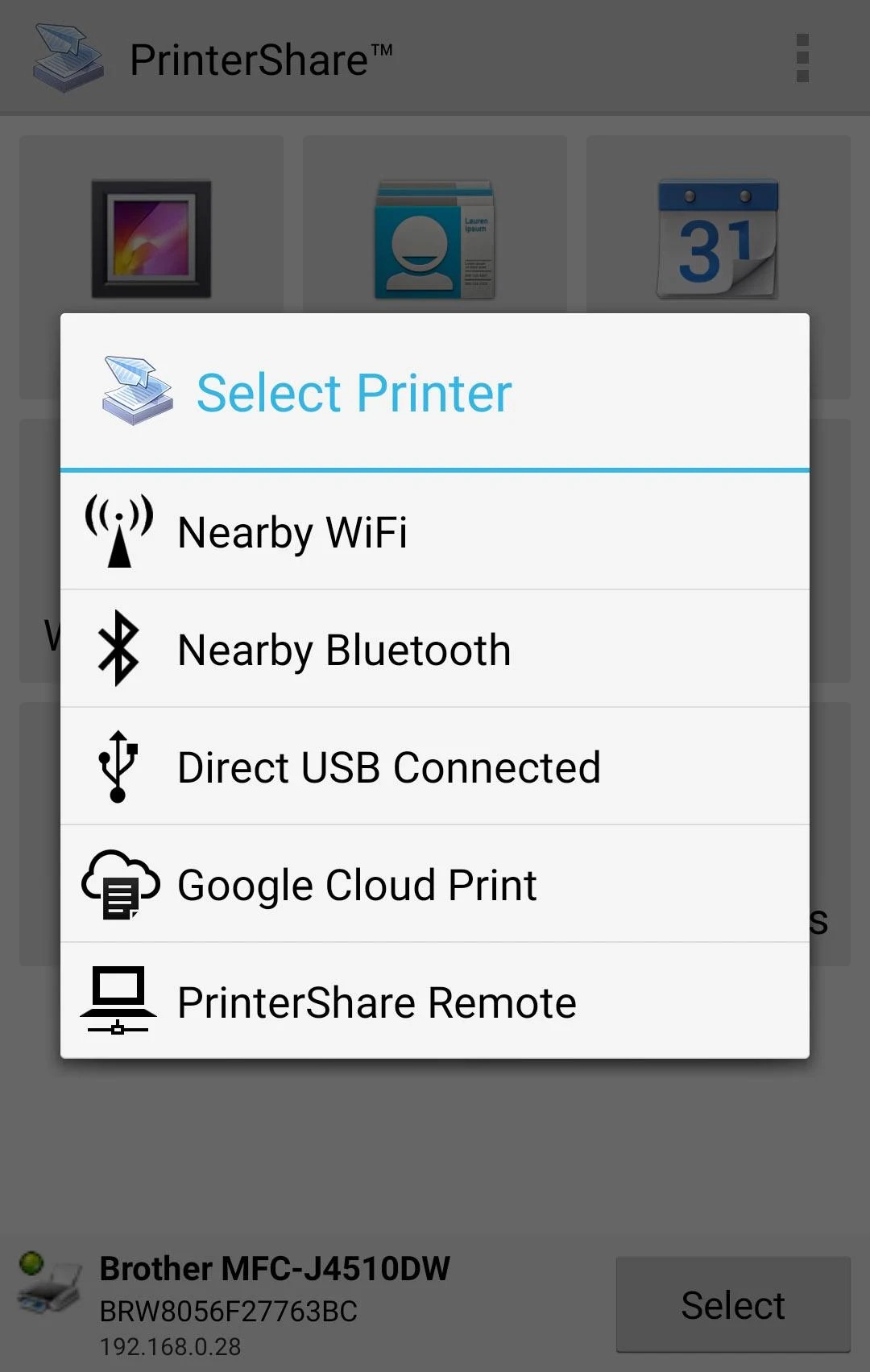 You may also like: 12 Best Bluetooth apps for Android
1 Hour Photo: CVS Photo Prints
This app can be called one of the most necessary programs for almost every user. The main function of the utility is to print any photo from your gallery as quickly and clearly as possible. The abundance of different options, as well as easy-to-use controls, make this app one of the best.
The most significant characteristics of the app:
a sequence of simple steps to send certain photos for printing to the appropriate centers with the fastest and most convenient printing
having all the sizes and frames you need to print on certain documents, be it a passport, a photo for a visa application center, or just a photo for memory
a simple search service in a utility that allows you to easily navigate and find only the most necessary things for you
convenient interface and minimalistic design which is so attracting for new users
Thus, we can say that the utility is really worth your attention due to its good functionality and ease of use. Nowadays, the program is used by more than a dozen thousand people, the number is constantly growing. Download this app and simplify one of the most unpleasant tasks at work.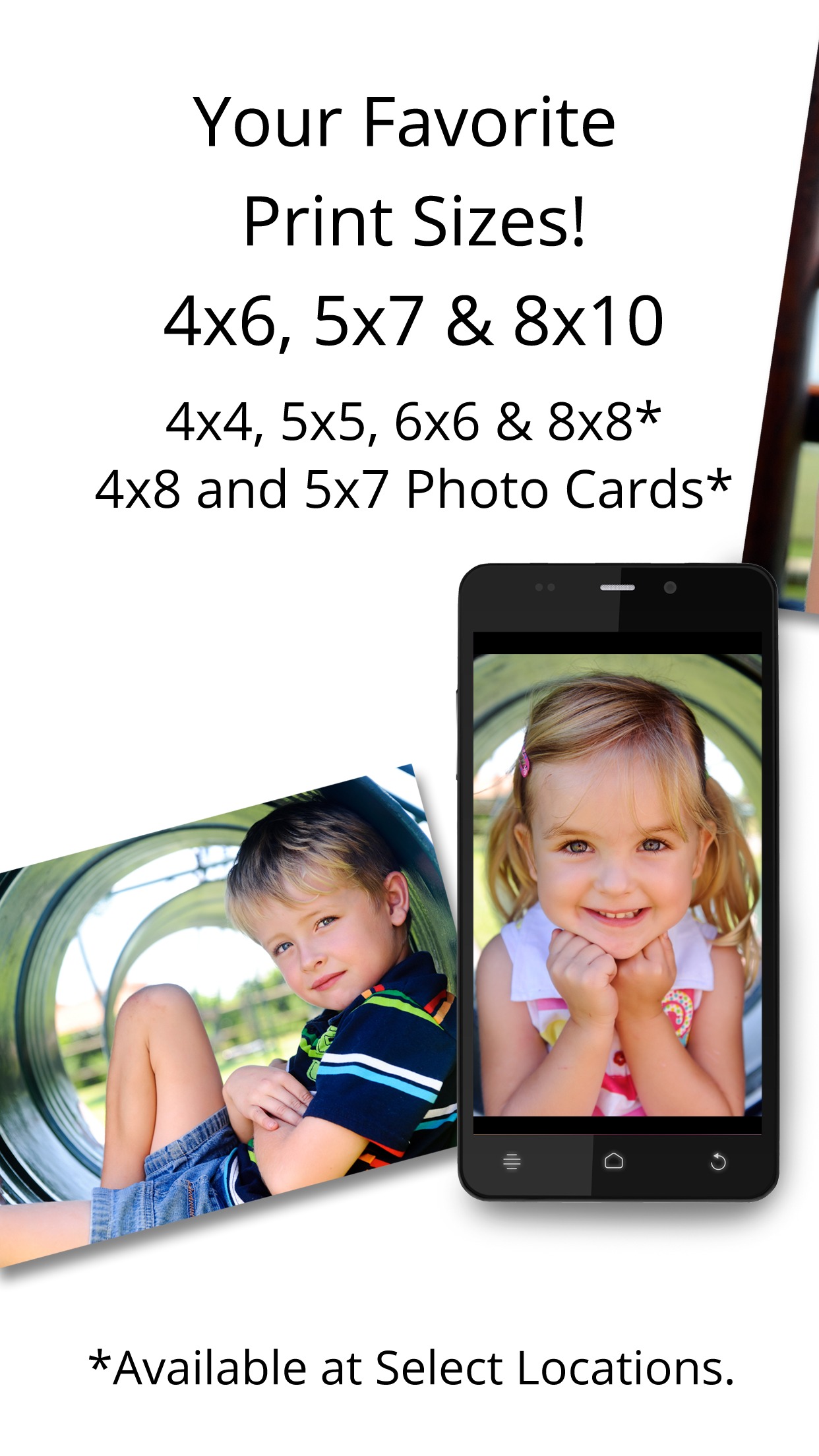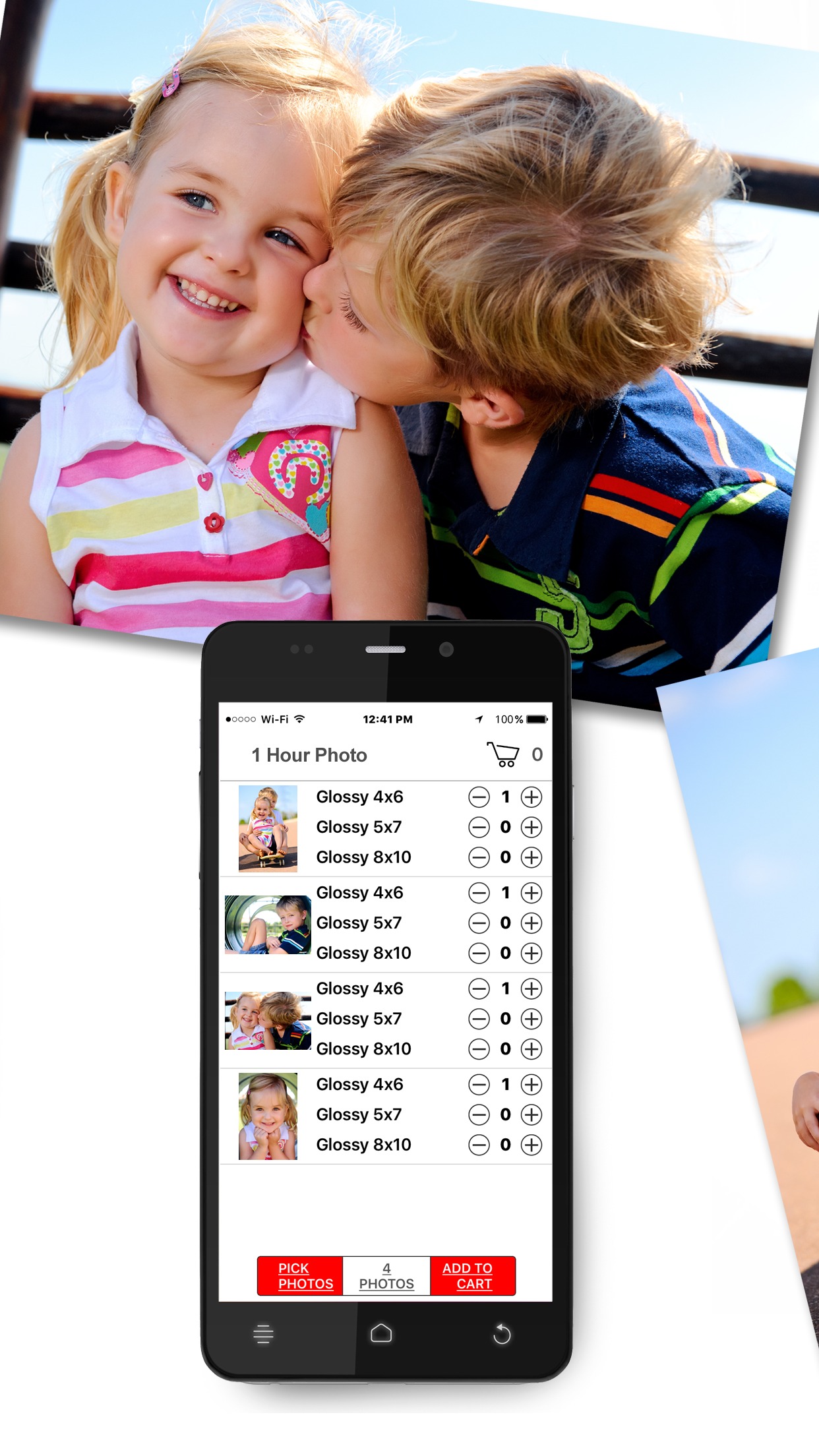 PrintEasy
PrintEasy, unlike the previous app, won't work with old printers. This one is only for the brand-new ones which have WiFi. The app provides a quick search and smooth print.
You can print photos, PDF files, web pages. No problems should arise. This is not really surprising because any app would work perfectly with WiFi printers. This one just makes the process quick and easy!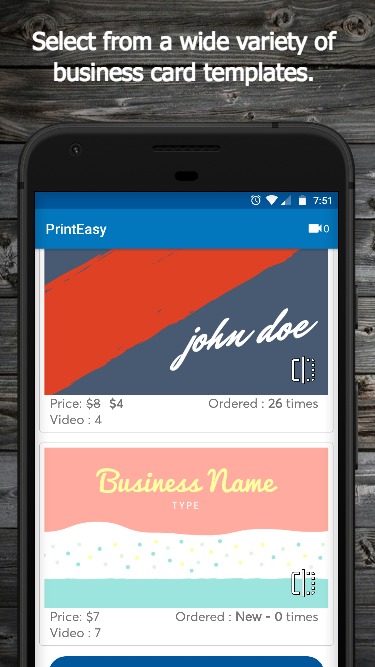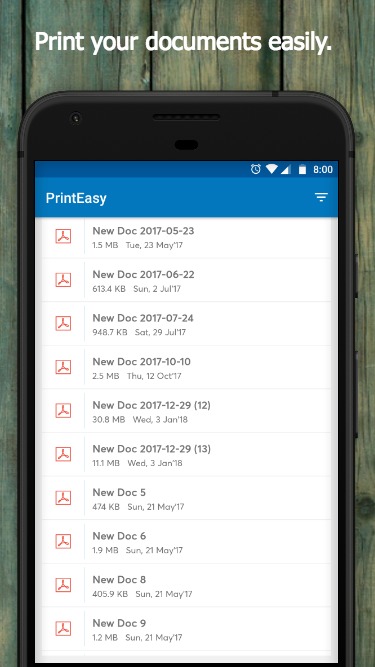 PrintBot
PrintBot is an app that works via WiFi. The app supports an enormous number of printers. Besides, it also supports different protocols, such as LPR, IPP, JetDirect. For some printers, it may be important. The app's looking kind of obsolete, nevertheless, it can print from all other apps, like browsers, galleries, and so on.
The app can print free only 3 pages a month, then there is a watermark and other restrictions. So, if nothing else worked, it can be your last chance!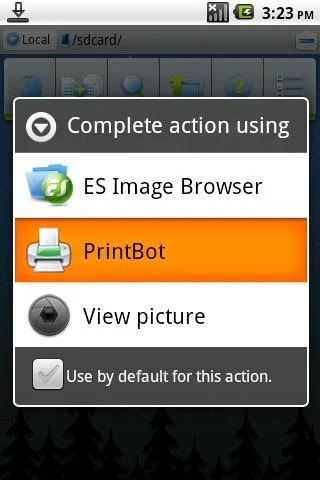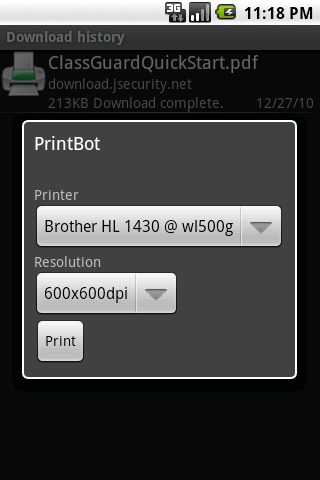 Canon Print Service
If you have a Canon printer, this app is for you. The app allows printing from any app on your phone that supports printing features. When you print, you can choose such modes as 2 in 1 printing, 2-sided printing, and so on – the variety of features depends on your model. So, Canon app for Canon printers!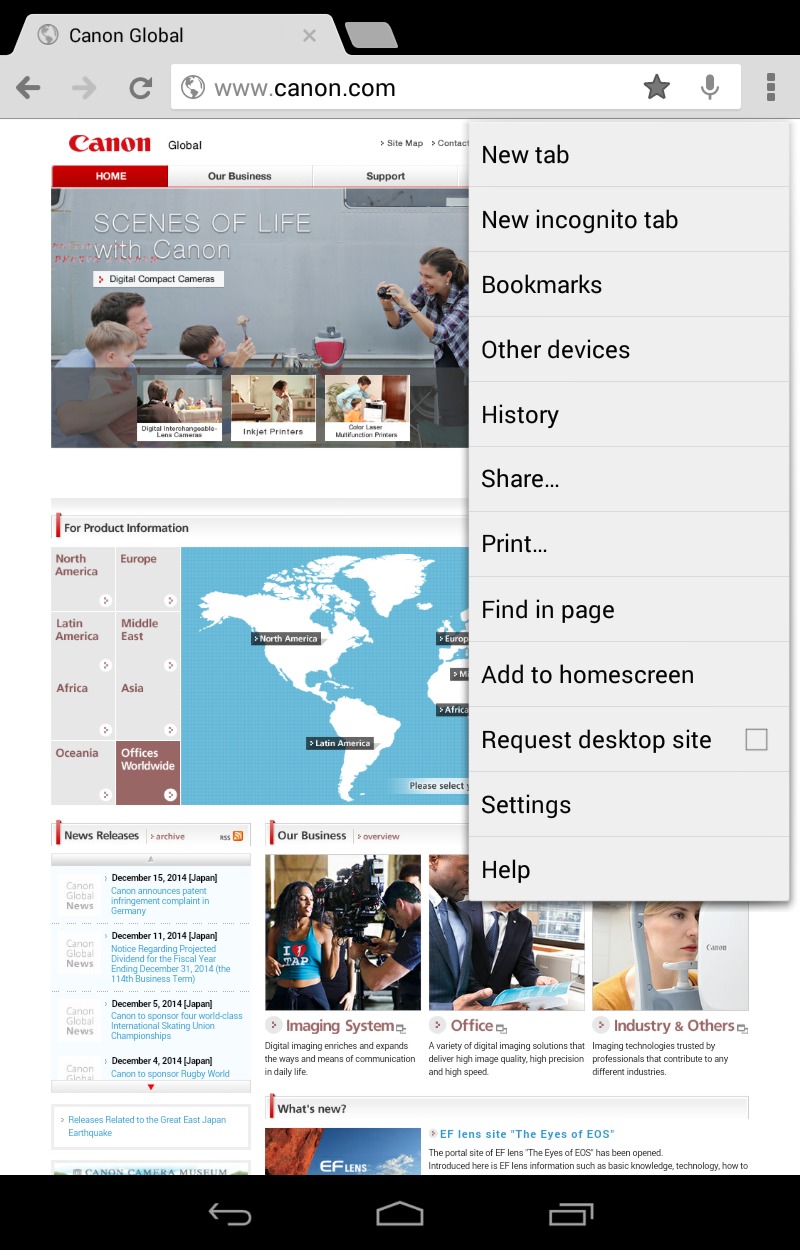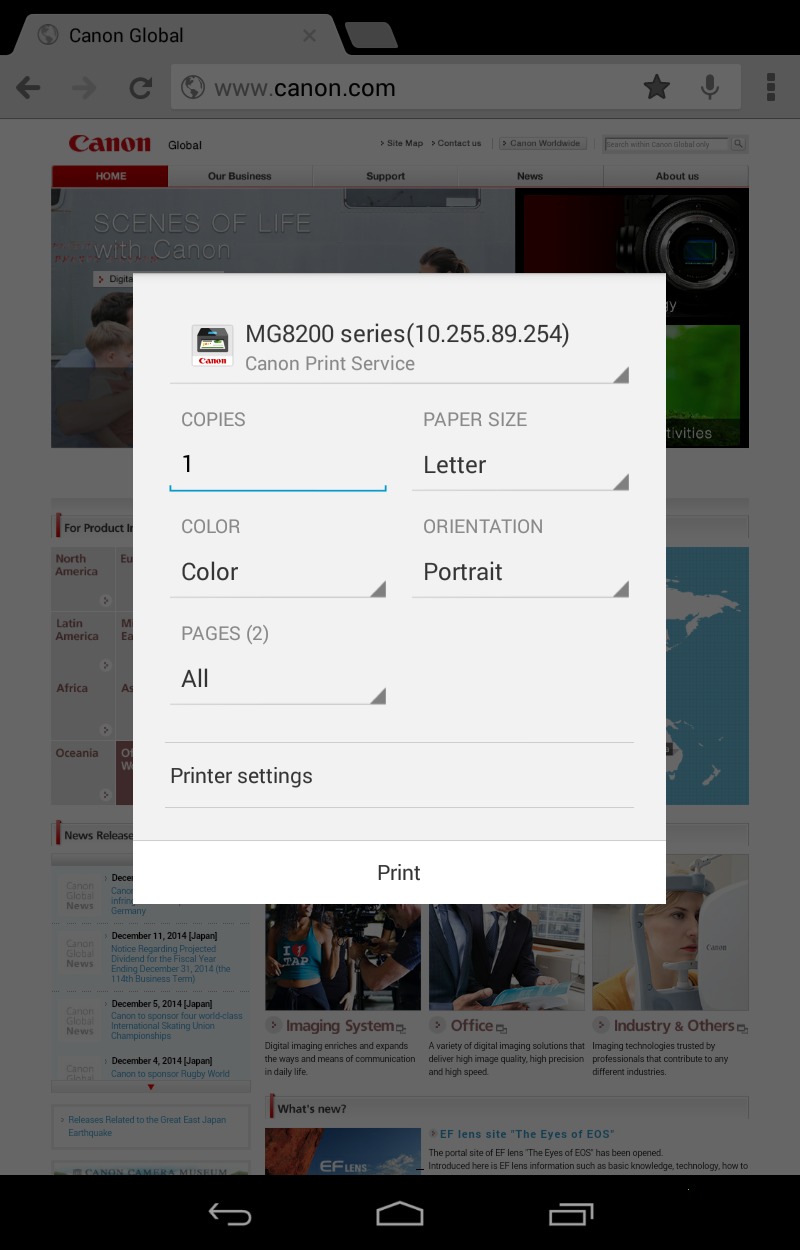 Epson iPrint
Epson app for Epson printers. Nothing new – this app works for Epson printers just like the app above works for Canon printers. Epson iPrint represents a remote control, so to say. It's worth mentioning that you can be as remote as you want to.
Print or scan photos and documents, change all the necessary settings, check how much ink is left and in what condition your printer is. You can use different cloud/storage apps like Google Drive and print right from them. In short, this is a must for those who have epsons!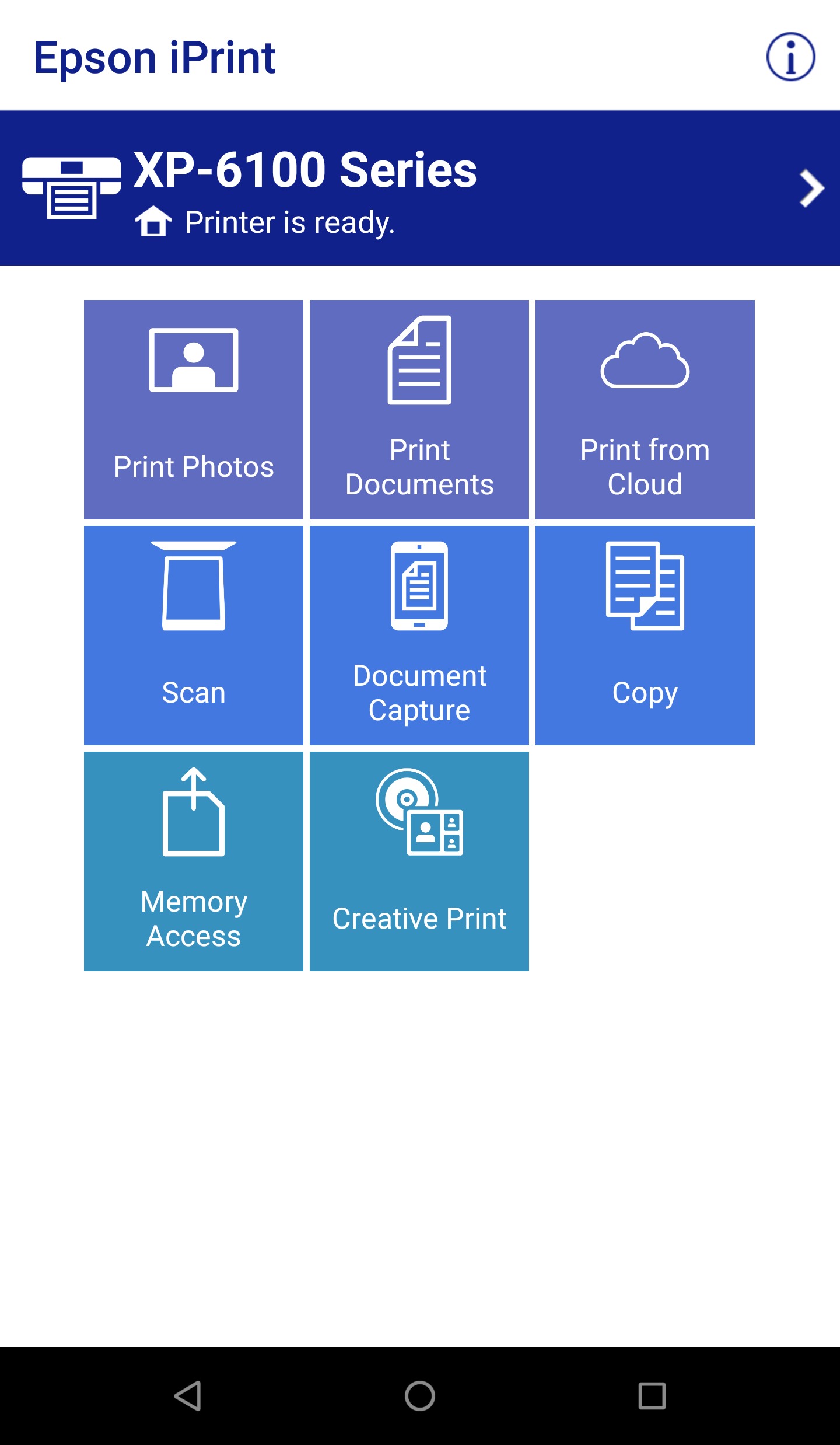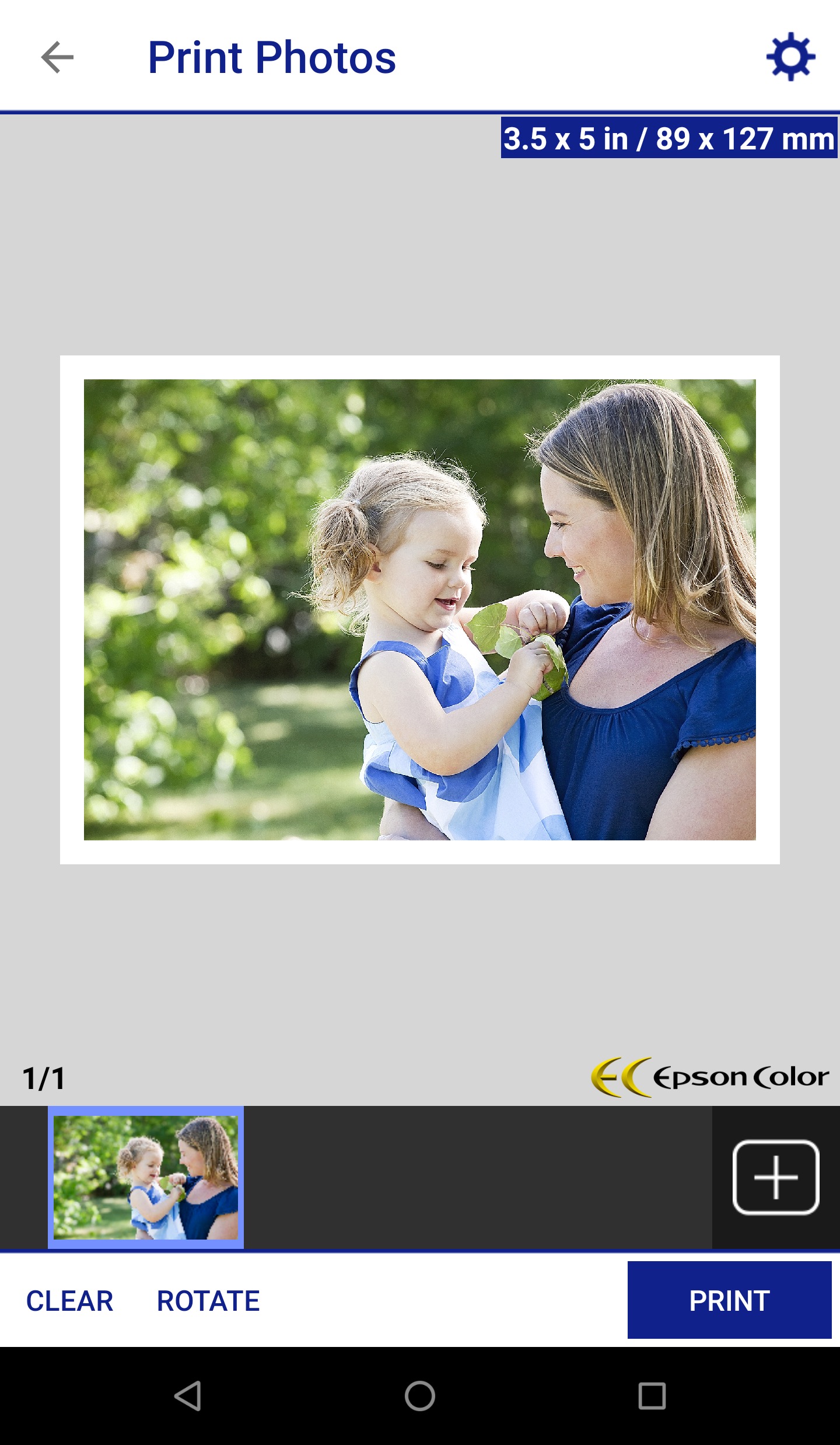 You may also like: 7 Best Brother Printer Apps for Android
Samsung Mobile Print
This one is suitable for Samsung printers. If you've got one, you can use this app for printing, scanning, and sending the fax. Samsung Mobile Print has quite an intuitive interface. Besides, it looks like a normal modern app. The features are no different from those other print apps have. So, if you have a Samsung printer, you are really like to have this wonderful app!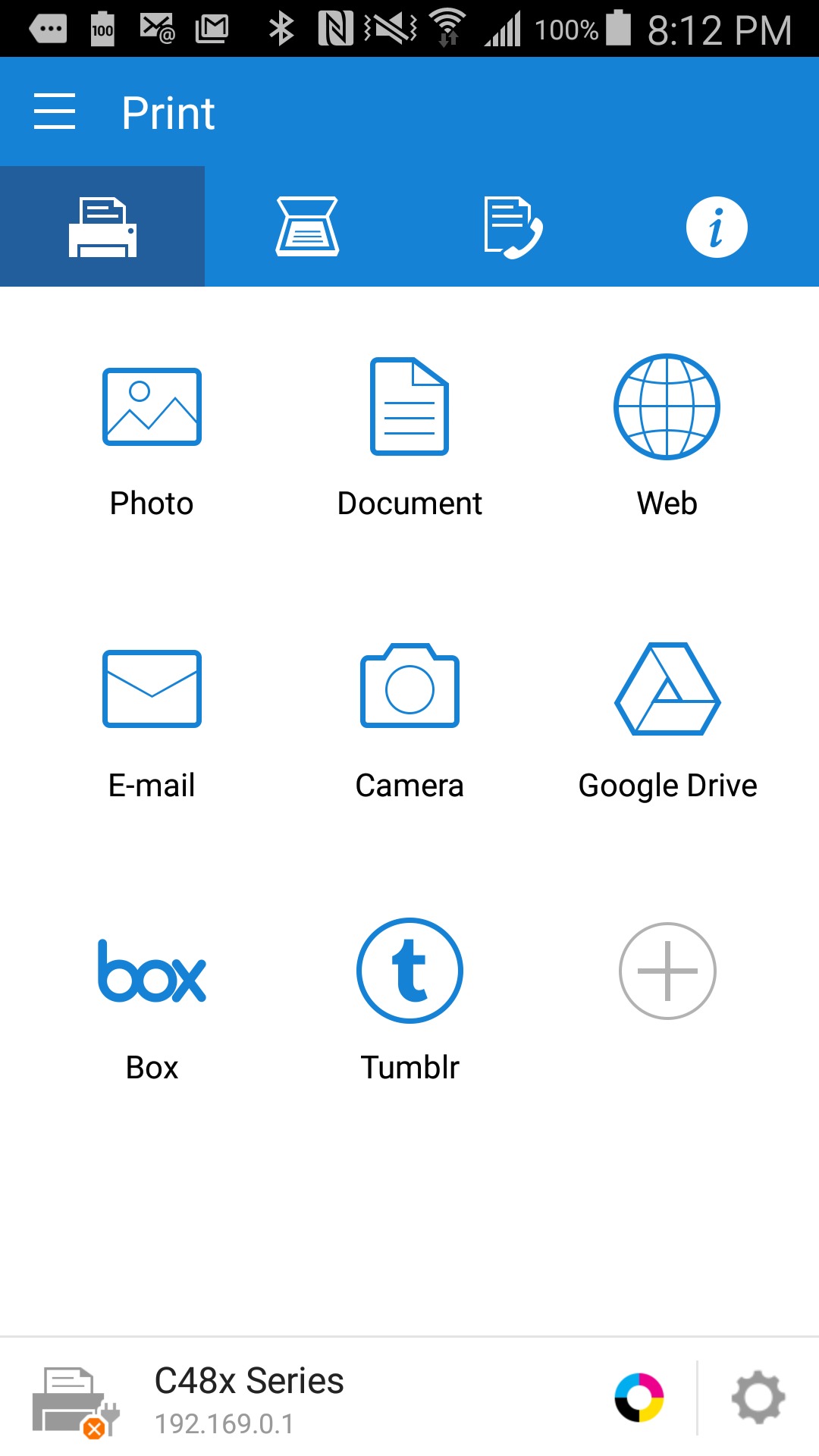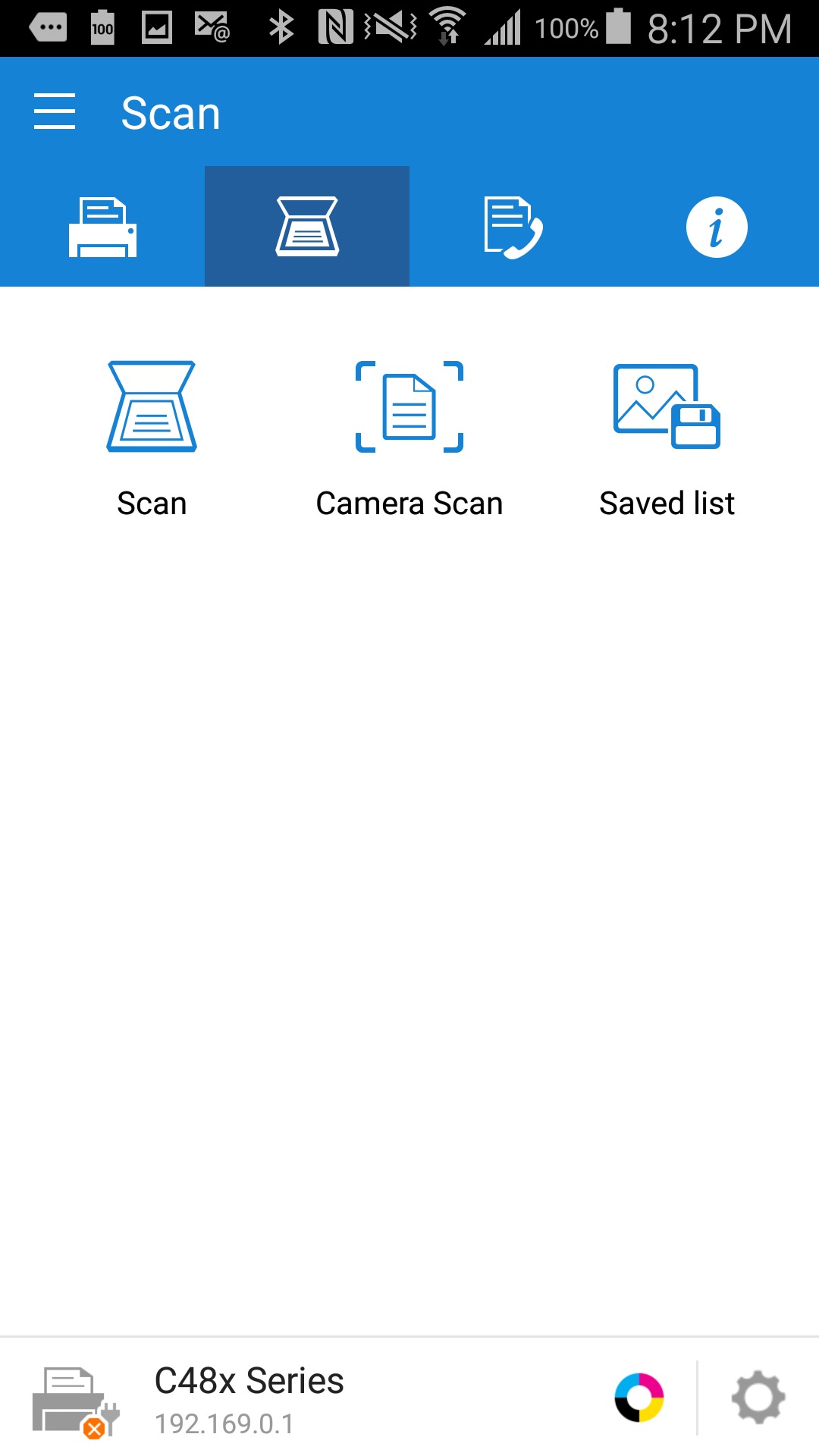 Brother iPrint&Scan
Needless to say that this app goes together with Brother printers (still said it though). Brother iPrint&Scan is a good-looking app that comes with quite a delicious filling.
You can print photos, emails (only Gmails for some reason), web pages, docs like PDF, Word, Exel, and others. In sum, practically anything that may need printing can be printed with the help of this app. Besides, there are also scan and fax features.
The app also has a scanning feature, which is an ability to search your phone's file system for the right files to print. When you've chosen something, you can edit it, print it in the way you'd like it to be printed. All in all, Brother iPrint&Scan is a great helper when you need a quick print!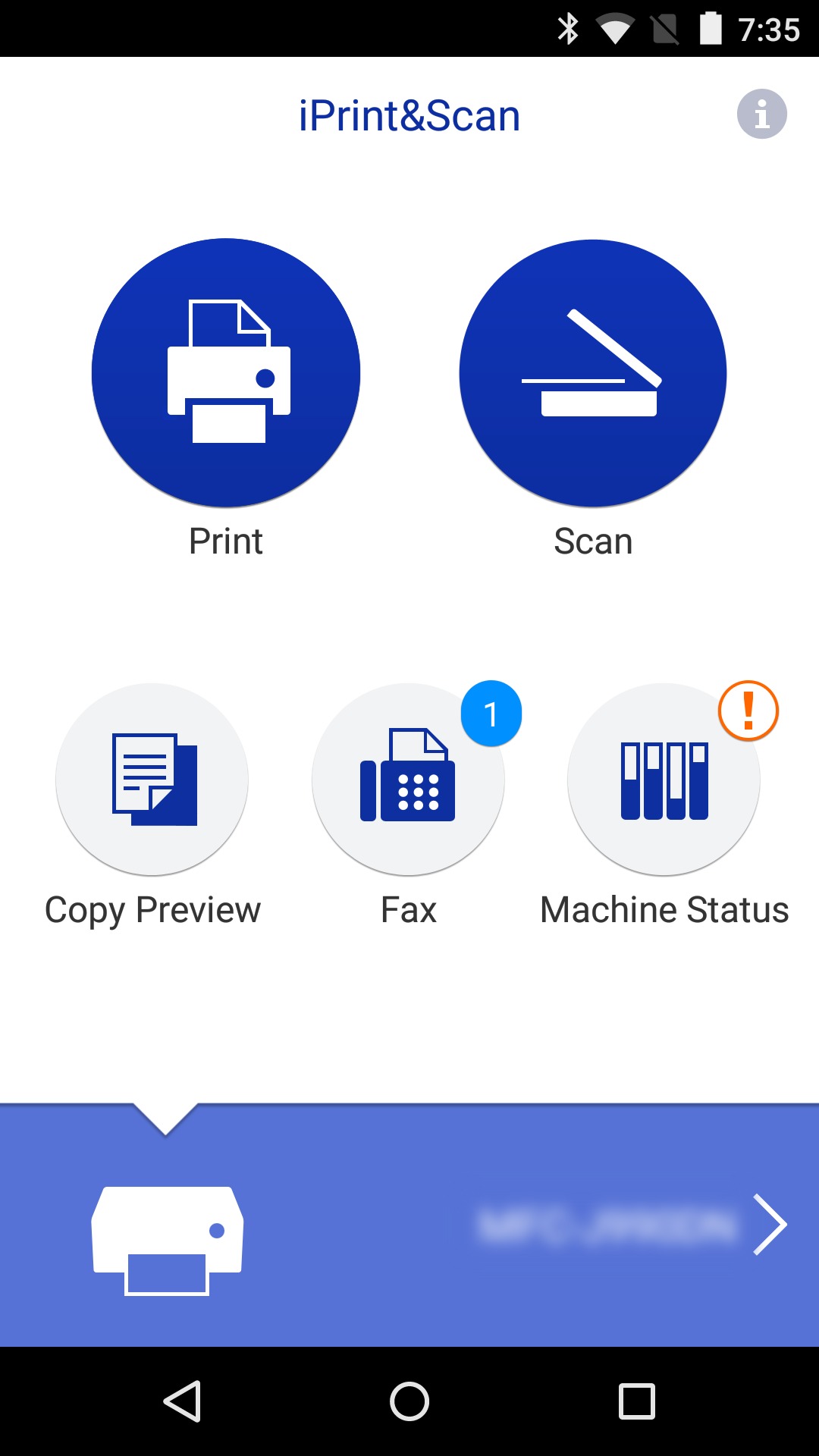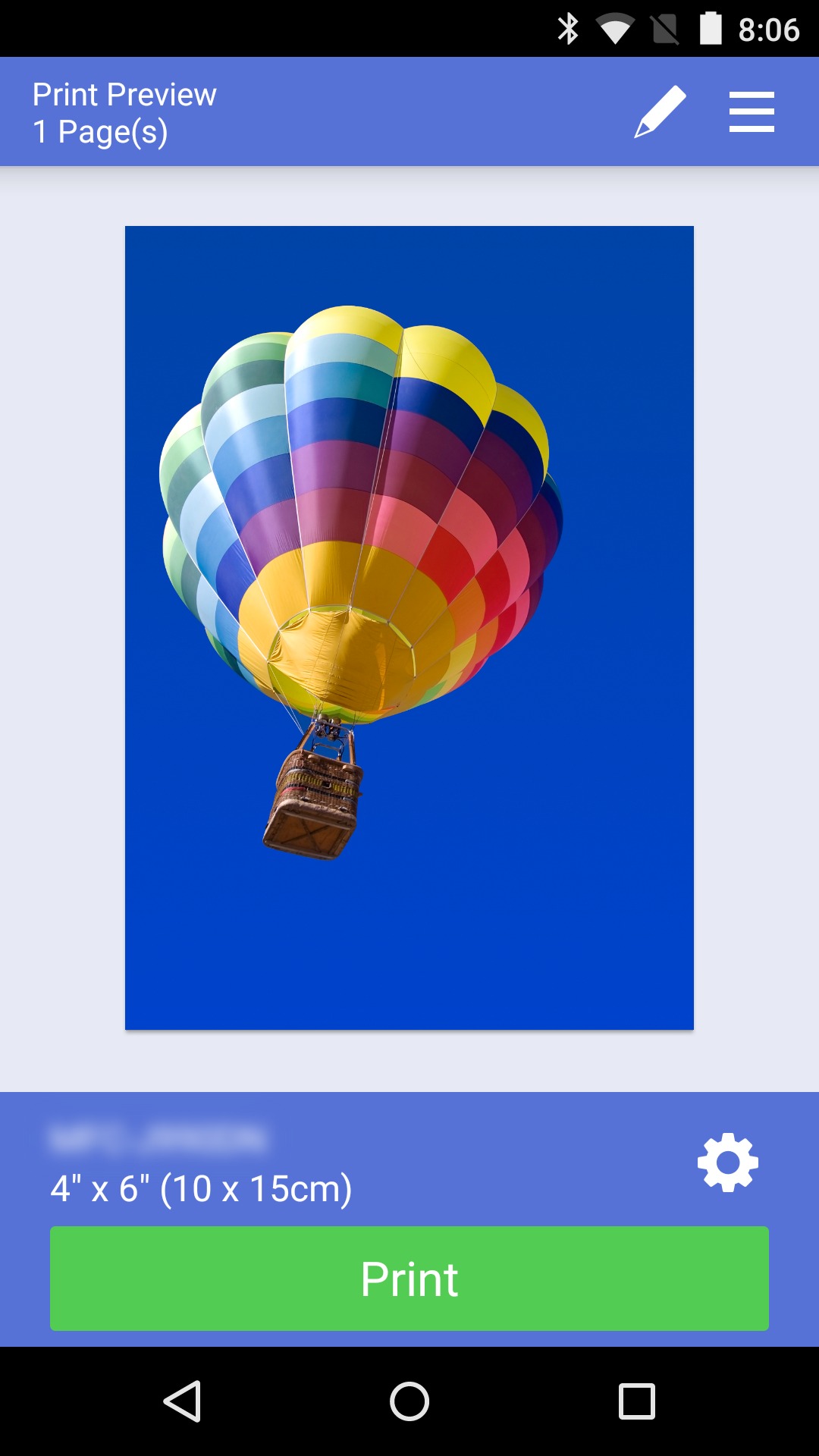 Printer 2 Go
This is a very nice printing app that does exactly what it says – it is a portable printer for the documents that you have on your device. It easily synchronizes with all the printers via Bluetooth and allows you to print out everything you need, all types of documents.
If you don't want to waste your time on connection to the printer each time you come by then you can save it in the app and next time just choose it from the list. The number of printers that you can save is unlimited. Before printing, all the parameters of the image will be displayed on the screen of your smartphone.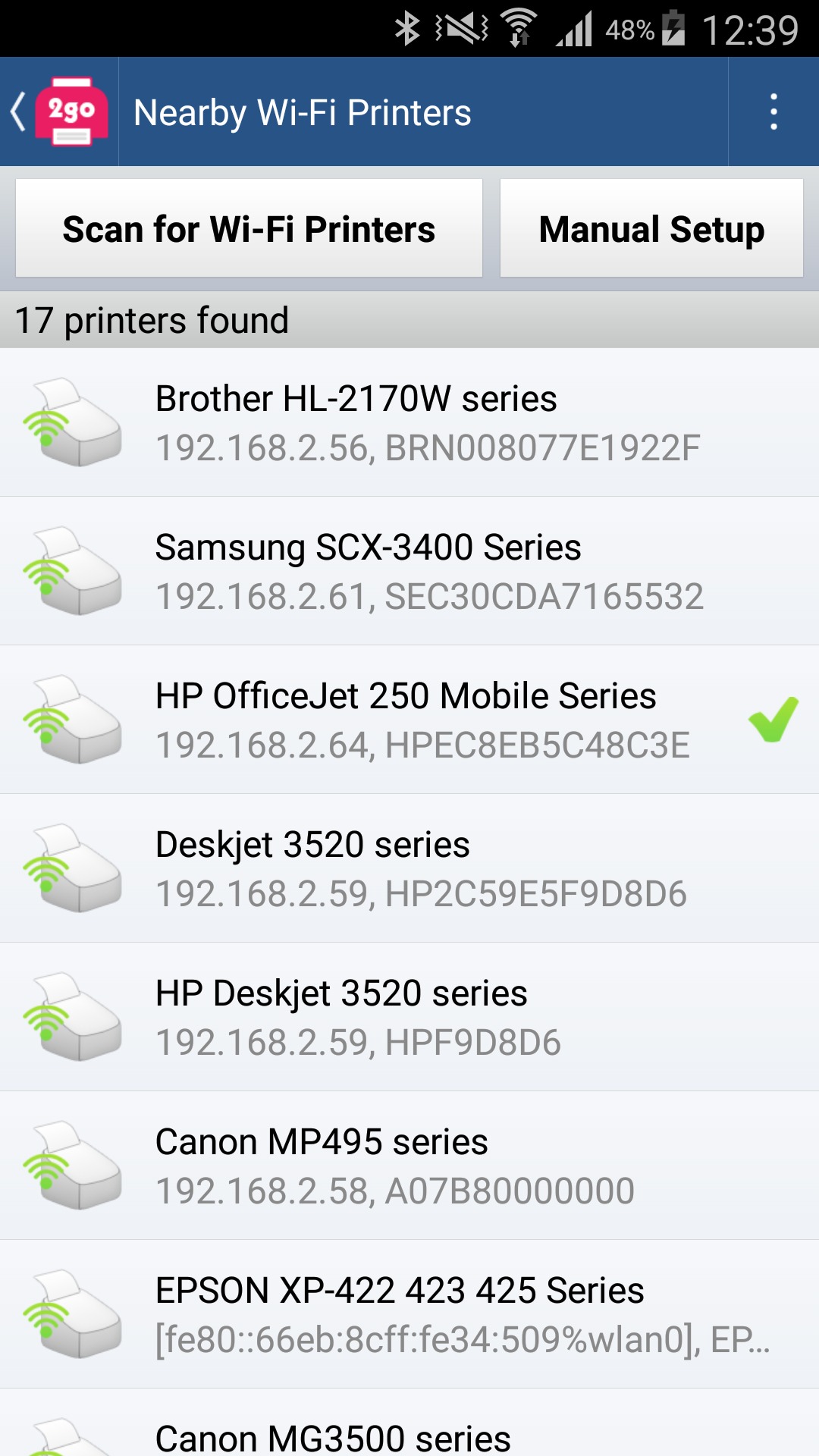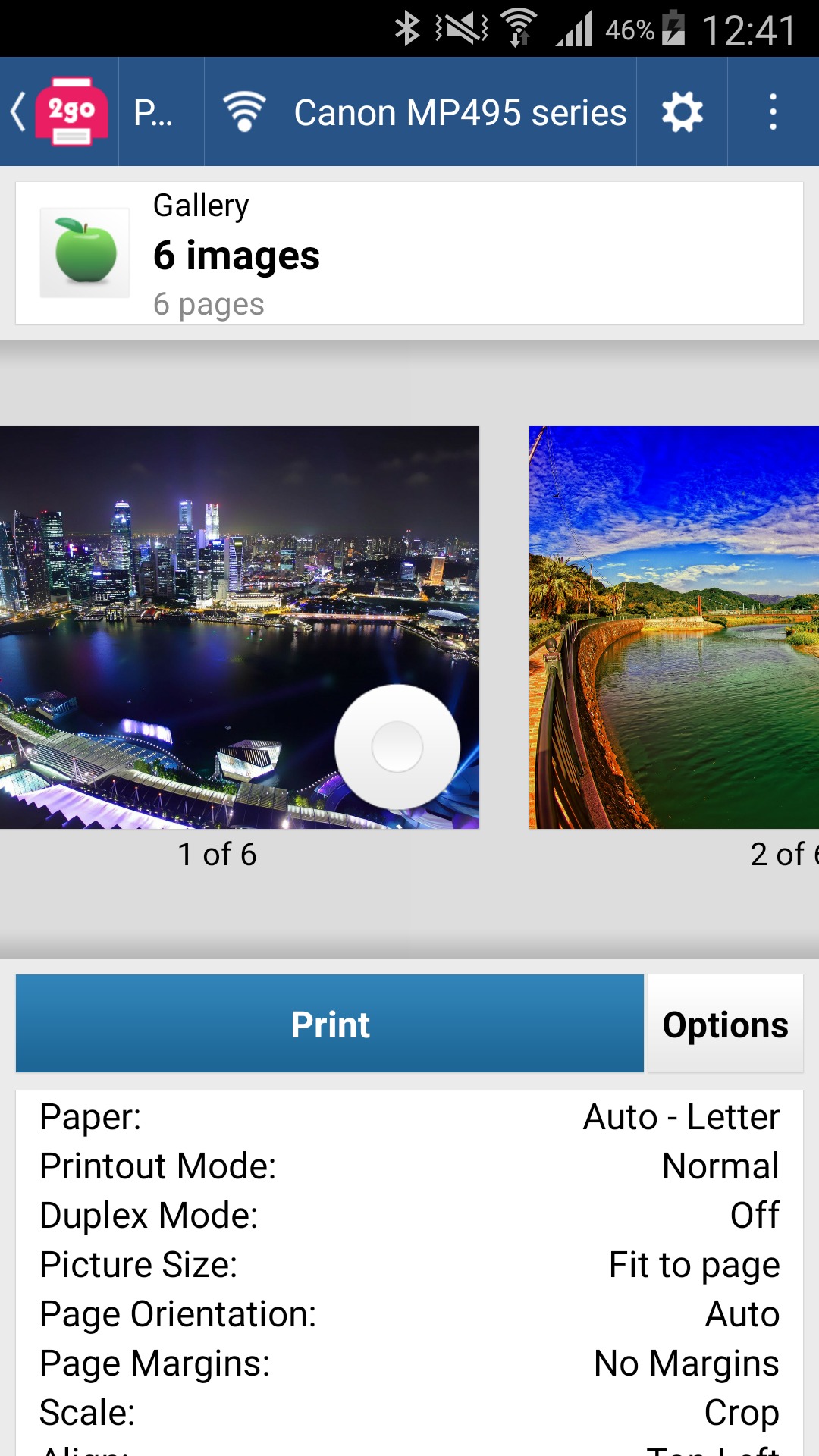 Mopria Print Service
One of the best and multi-functional printing apps for Android! It is compatible with most brands of printers and that's why it is one of the most convenient printing apps.
What you need to do is to install Mopria, and then choose the type of printer that you are going to use. The connection will be established via Bluetooth. Plus, if you are printing some confidential information, you can protect the docs with PIN code so on one could "catch" them on the way.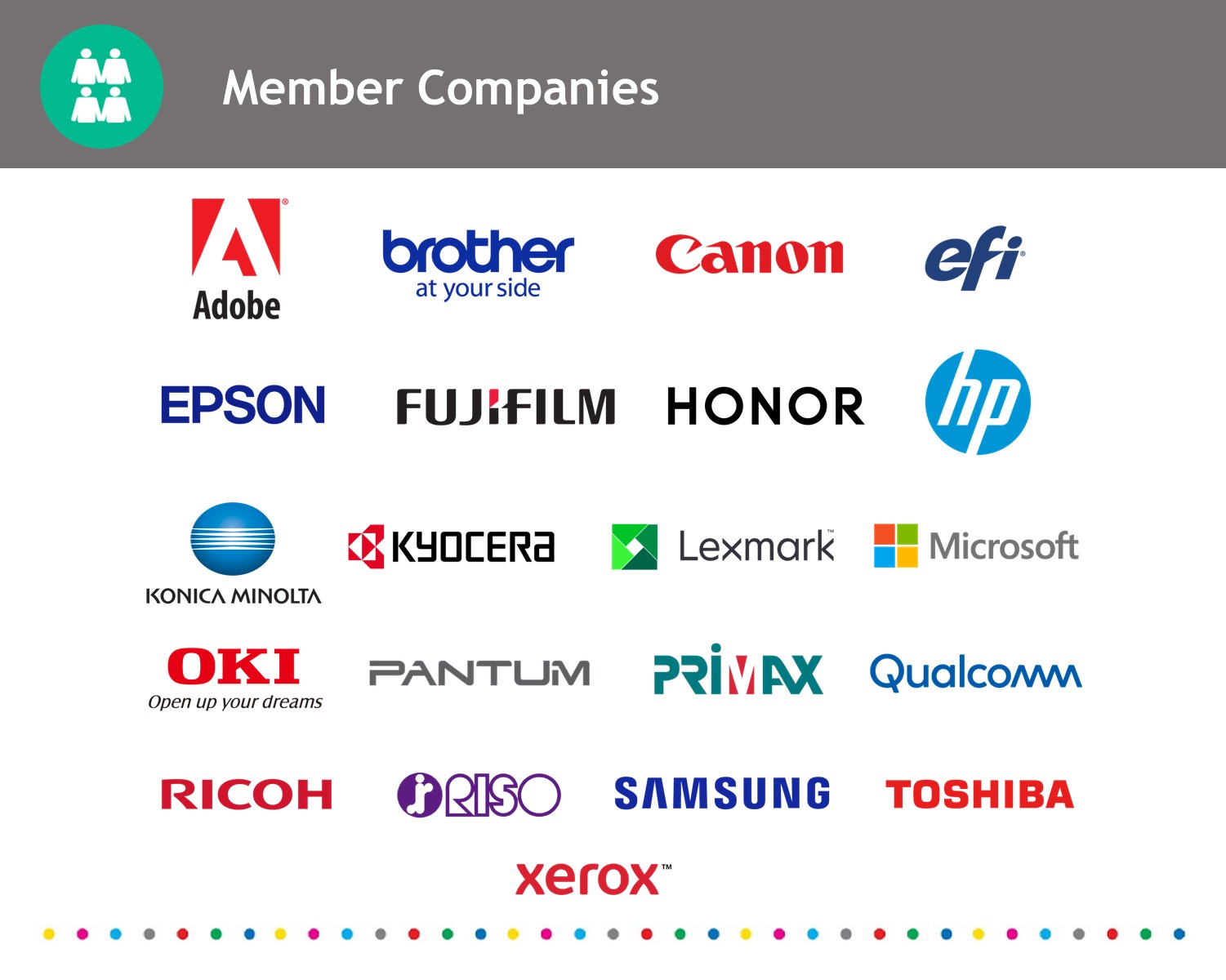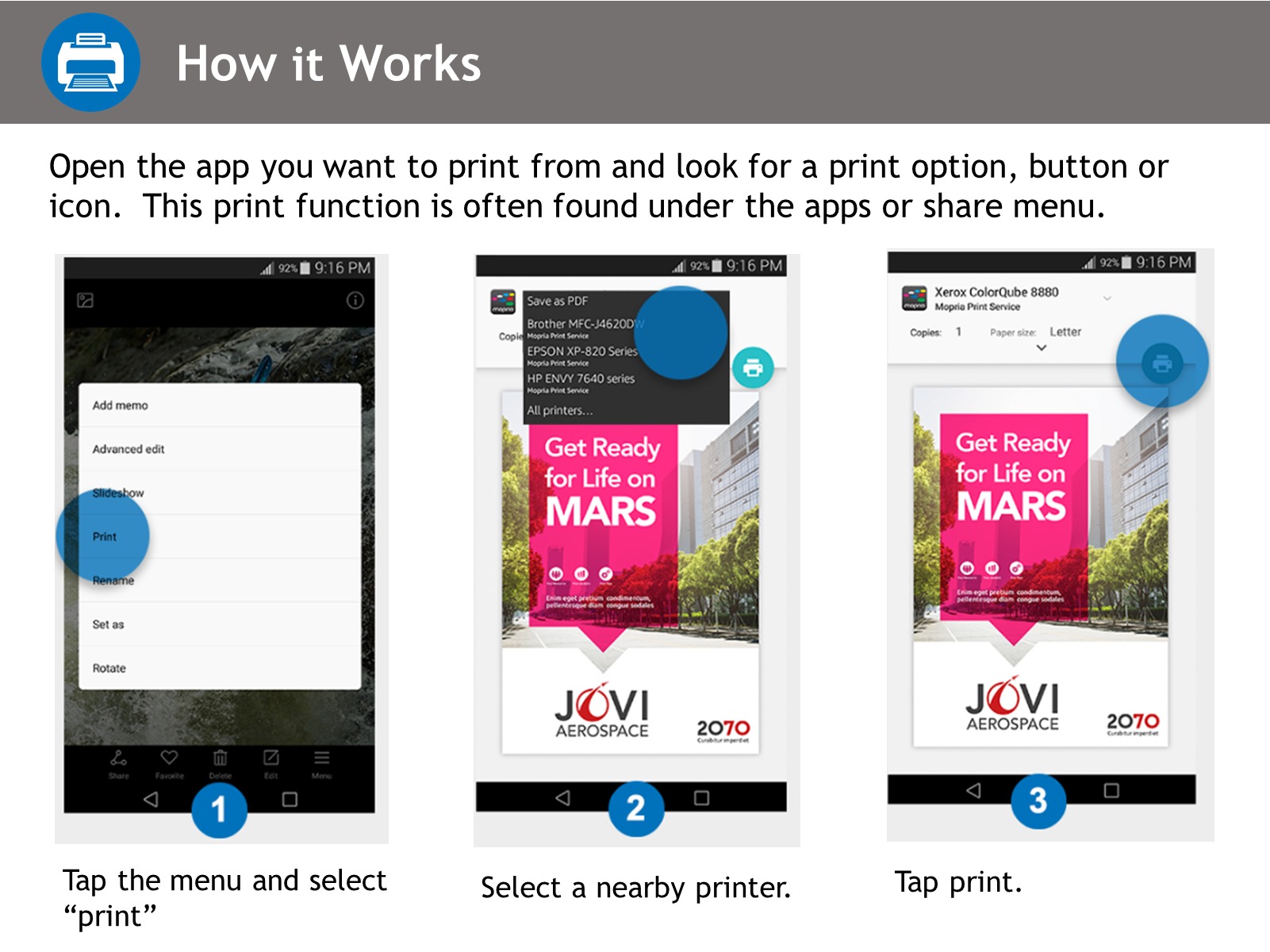 NokoPrint
NokoPrint allows you to print any documents and files from your device. It supports outputting to any printer without the need to connect and enter extra data.
After installing the app, you only need a few simple steps to customize your printing devices. You will be able to add the devices available for printing from your smartphone to the app and select a specific printer to use.
You can also add your own printers by entering their IP addresses or using the automatic printer discovery feature. The app supports a variety of file formats. Print documents, images, and spreadsheets with it. Choose any document format, including tables and charts from Microsoft Office and many other types of programs.
Customize print details and options. Customize page size, orientations, and number of copies. Print saved files and documents from the Internet. To do this, select the websites section and add links to the files you want to print.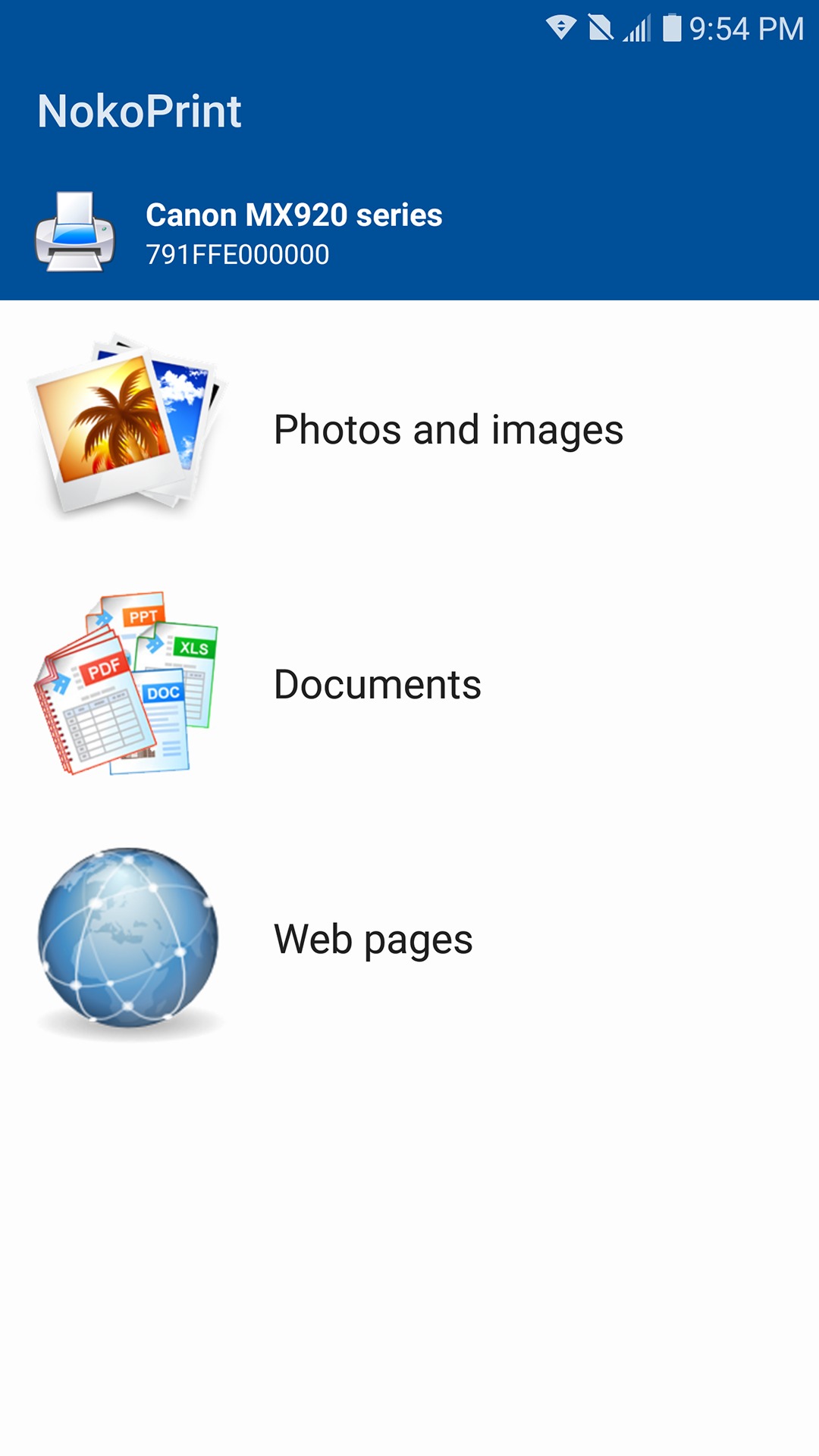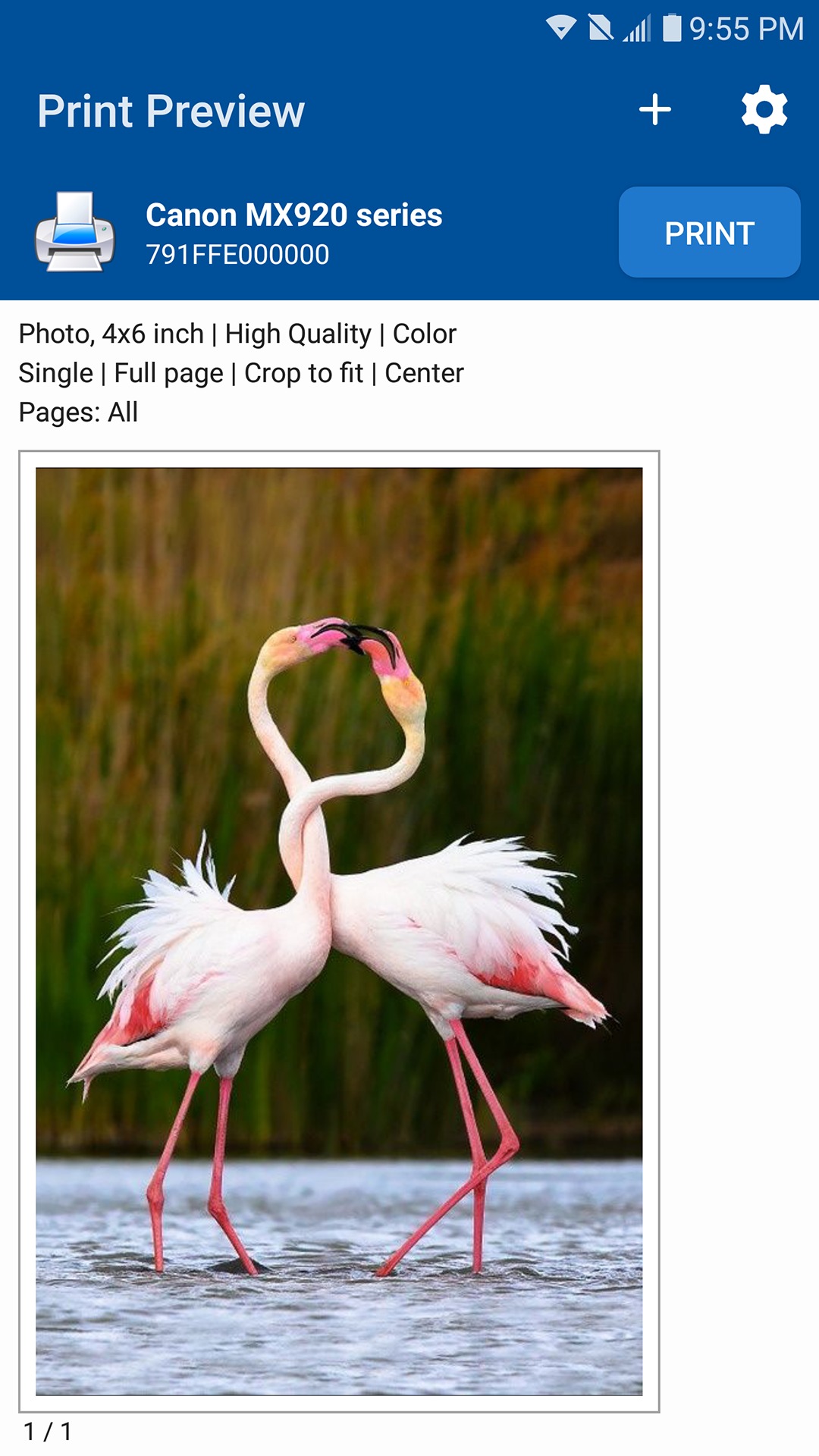 You may also like: 15 Free Photo Printing Apps for Android & iOS
HP Print Service Plugin
HP Print Service Plugin is an app for printing documents on Android devices. This app allows users to print smartphones and tablets directly with compatible printers.
With the app, you can quickly connect your devices to the app and print documents without having to download drivers or other extra software. You can activate your printers in the app via wireless internet if they are matched, or by using a cable.
You will then be able to send any files and documents to print, automatically triggering the printer and other devices. The app provides a wide range of printing options including printing documents, pictures, and pages from the internet via links and emails.
Edit and send the desired file format, orientation, and other printing options to get the desired results. The app also ensures the protection and privacy of user data. All files are transferred and printed under a special encryption to prevent unauthorized access or information leakage.
You can use the entire functionality of the program absolutely free of charge with unlimited access.