Sheet metal is one of the most used industrial and architectural materials. Whether you're a professional fabricator, engineer, or DIY enthusiast, having a reliable sheet metal calculator can ease your life a lot.
That's why we've picked up the best sheet metal calculator apps for Android & iOS you could try. These apps support multiple metal types and forms, which makes measurements much easier. You can use them for anything: from industrial needs to personal exterior design projects, it's up to you. Have a look!
Weight Calculator for Metals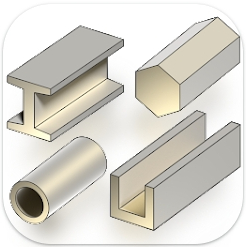 To begin with, we have a simple app to calculate metals with. It's not that rich when it comes to features, but that makes it easy to use and beginner-friendly. Herewith, the app covers multiple metal shapes and materials to choose from, so you can get the most accurate results.
As for the mechanics, in order to count the eight, you'll need to log the dimensions of the material your metal is made of. This part is very detailed and highly customizable, you'll get to log the precise length of all sides, adjust the quantity of the pieces and even add the price per unit to figure out the total.
More to that, the app lets you count the length of the bar by adding all the dimensions. Thus, you can be sure you're getting the weight of your piece, and not some random one. You can also add your own details for precise measurements. The app has a pro version, but the free one is totally usable.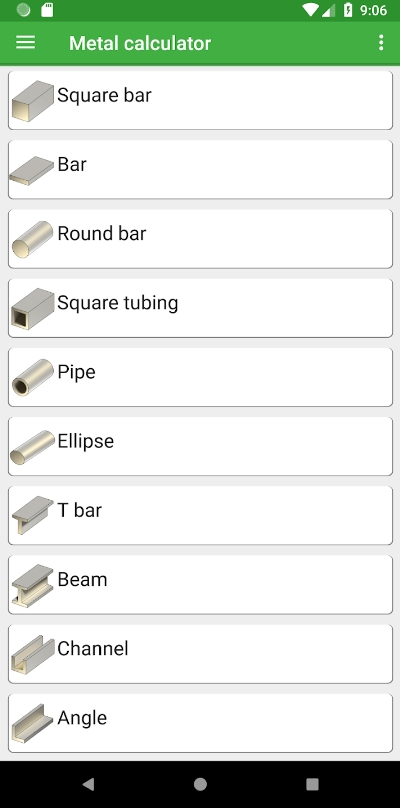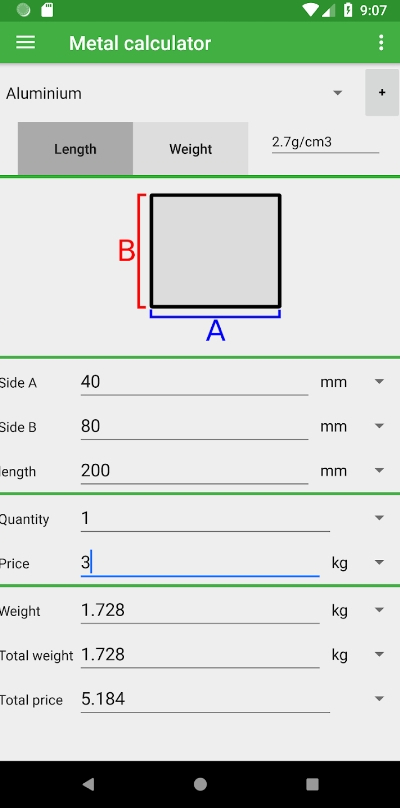 You may also like: 7 Best Metal & Gold Detector Apps
Metal Weight Calculator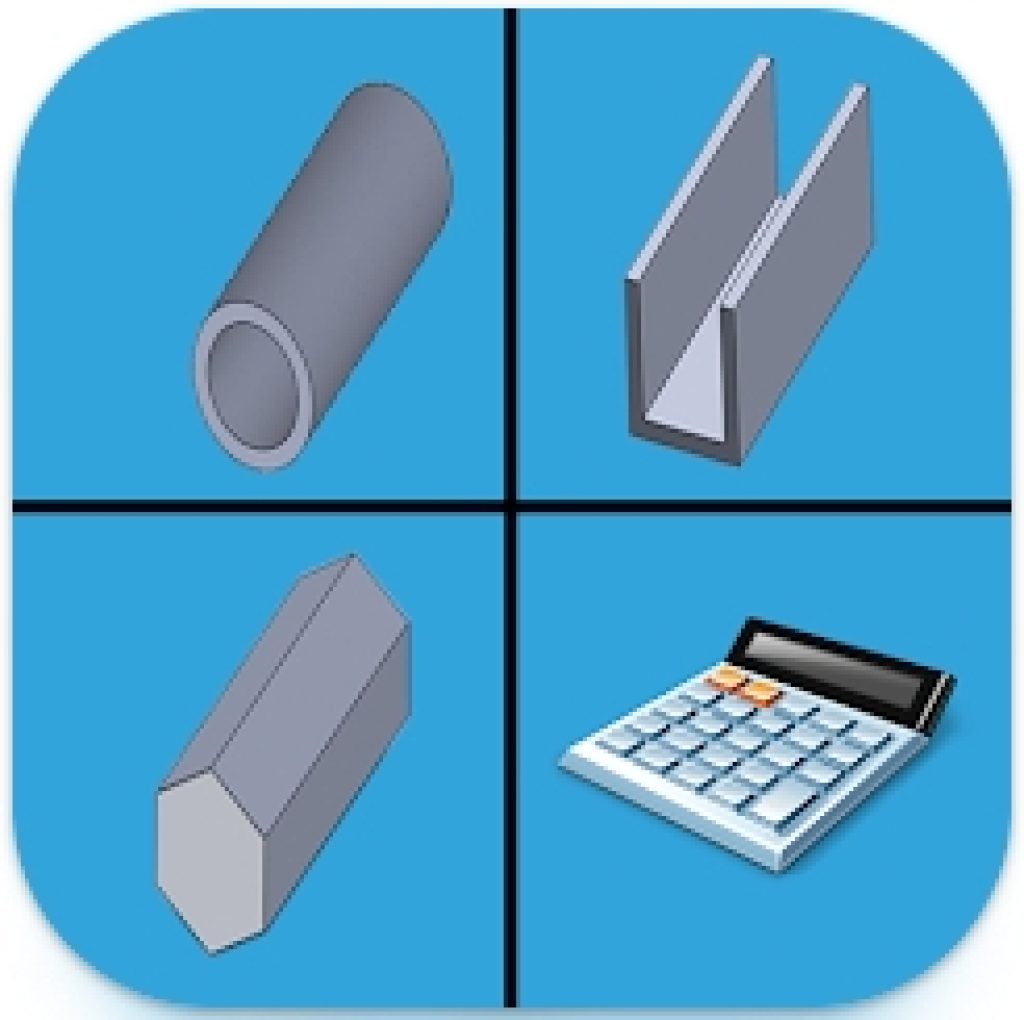 This is a handy app that lets you count the weight of metal pieces as quickly as possible. The app is all about simplicity. The concept is literally "fewer clicks, fast results" and it is exactly what this app is. It supports multiple materials such as steel, iron, nickel, silver, gold, and more. The list is quite long, really, so there's smth for everyone.
The app works with all the most used metal forms and standards. It will work for round pieces, tubes, sheets, rectangles, and more. There's a full list of American standard pieces, so the chances to get the form the app is not aware of are pretty low.
All you need is to enter the dimensions aka width and length. You can also specify the number of pieces and regulate the units if needed. And the best thing is, the app saves all the measurements you enter, so you can easily reuse them next time! It also runs offline, so you can use it on the go. No paid features are added too, so no worries.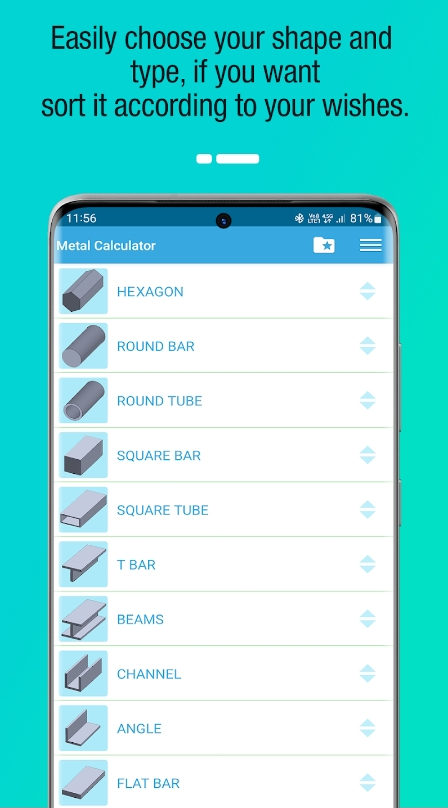 MWC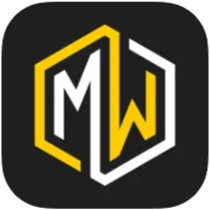 Although the design is probably not that important when it comes to such apps, it's impossible not to mention this one. It's just a pleasant addition, really, but the UI of this app makes it way more pleasant to use. The main goal of this app is to give you a one-step solution for metal weight calculation, and it gets the job done perfectly.
Besides, the app works with a bunch of impartial ad metric units for no input and output, and you can easily adjust it to match your needs. In fact, you can use the app to count both the weight and length of the metal. The final results can be saved for further use or shared right away.
It covers multiple times of metal from carbon steel to aluminum and even titanium, so you're all the way covered here. The same goes for shapes: the app supports bars, boxes, pipes, squares, rounds, hexes, sheets, rings, and much more. The compilation of shapes gets pretty regular updates, which is always nice. And if you have any suggestions, there's a feedback option that will send your thoughts right to developers.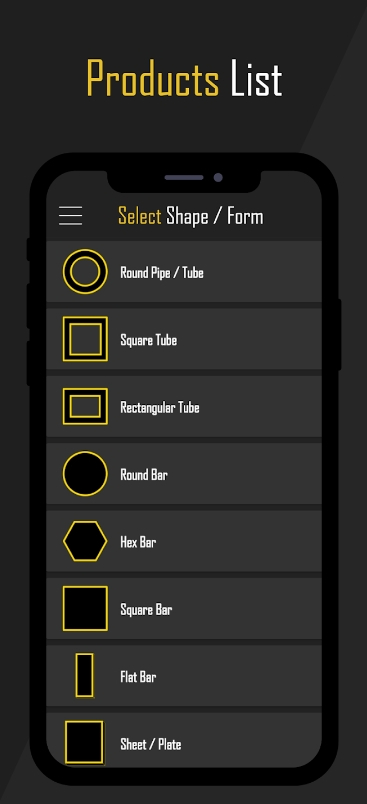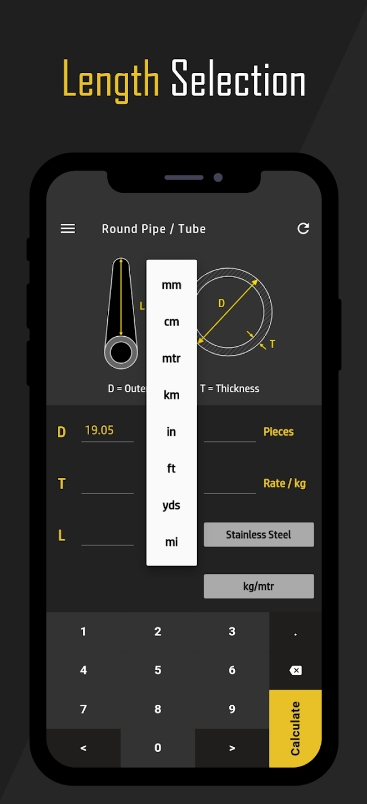 Check also: 11 Best Area Calculator Apps
Sheet Metal Calculator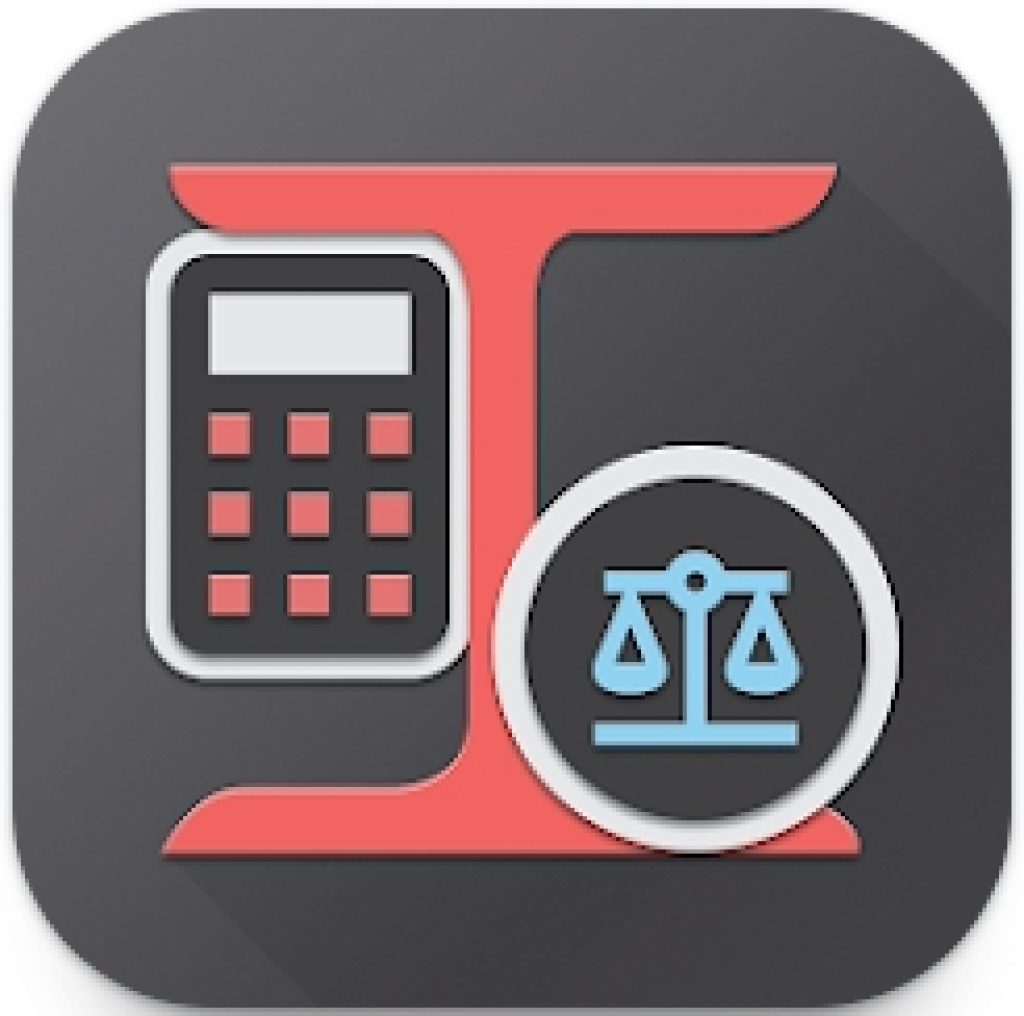 If your goal is to increase productivity when it comes to metal calculations, this app is right up your alley. It's one of the top tools for sheet metal workers, but it's pretty easy to use, so you'll cope with it without much experience.
The thing that makes this app stand out is that it actually lets you get a little creative and create sheet metal patterns. Well, maybe patterns is not the right word for it, but you'll get to create various forms and shapes ad count up their sizes. The app lets you generate complex pattern layouts that you can save as a document within a few mins. Cool, right?
It covers such shapes as cylinders, rectangles, pyramids, pipes, and much more. As for the other features, the app lets you optimize the weld lengths to save up on time. It will also detect all the welding gaps in a pattern and remove them automatically. All the projects get saved to your personal history, and you can turn them into files and share them at any time.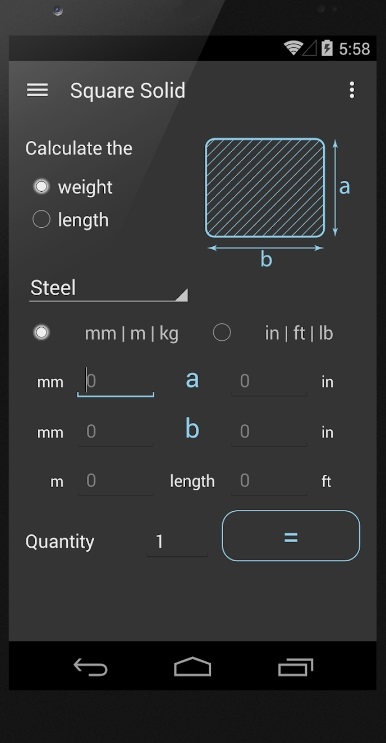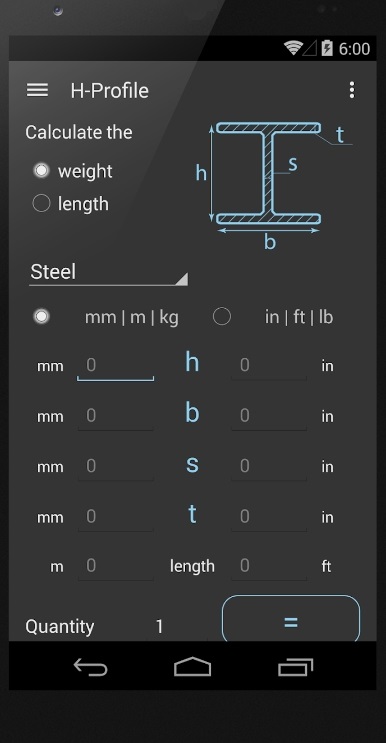 Metal Calculator All In One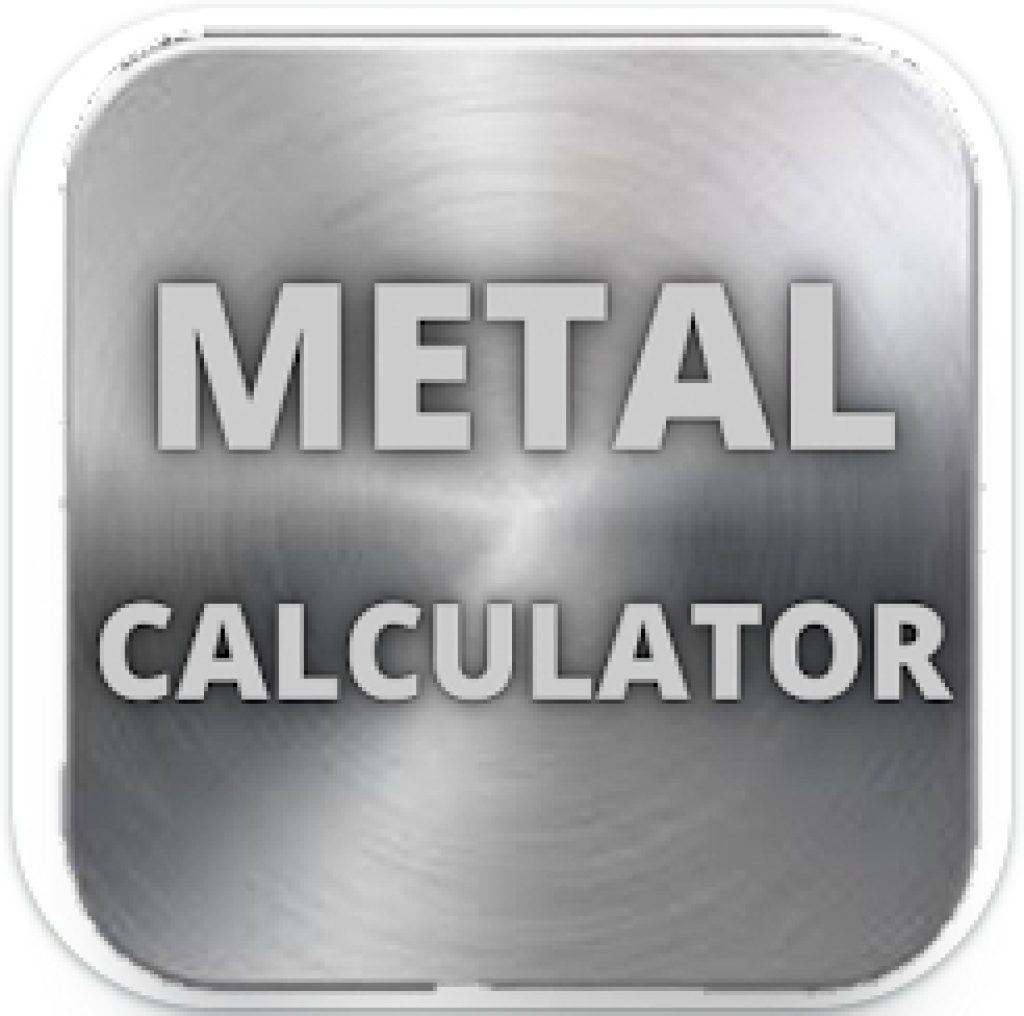 This app is here to help you calculate the weight or length of multiple forms of metal. The list of supported shapes is pretty long, and it covers all the essentials such as sheets, squares, rounds, beams, and much more. The concept is pretty simple: if you need to know the weight, add the length, and vice versa.
Beyond that, the app works with pretty much all kinds of metal you can think of. It supports steel, magnesium, cobalt, copper, iron, and much more. The app has two measurement systems to choose from: the one with meters and kilograms, and the US one with inches, feel free to pick the one you like most.
You'll need to specify the sizes of all the dimensions of your metal piece and add a thickness if needed too. Plus, you can add a number of units and regulate the rate of concrete. Then, the app will generate unit weight, total weight, and total price. And if you'll ever get bored with the default UI theme, there are a couple of colorful ones to choose from.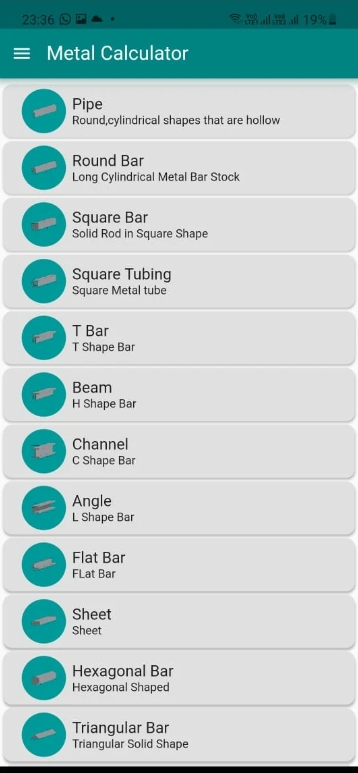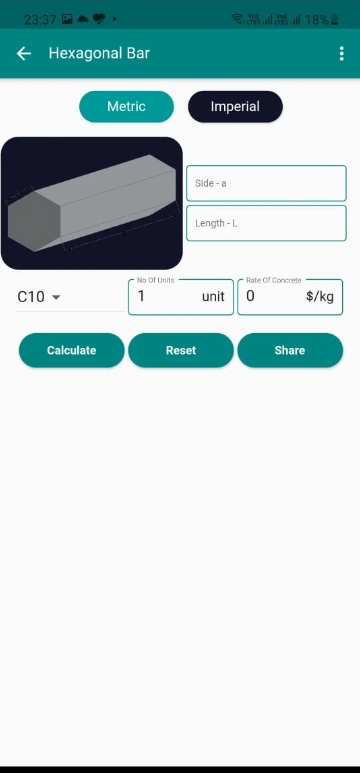 Sheet Metal Calculator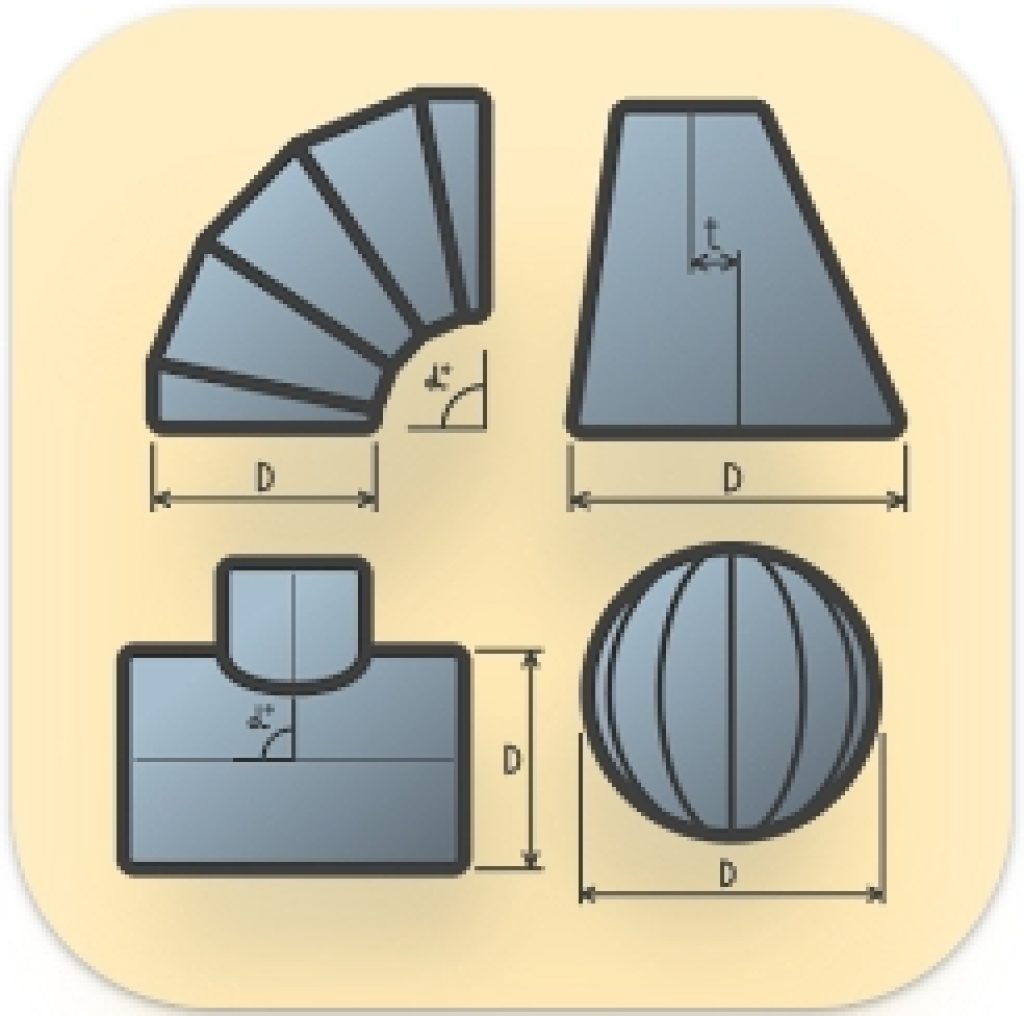 Here's an app that lets you create various forms and elements out of sheet metal pieces. The possibilities are practically endless here, you'll get to make cones, spheres, domes, circles, rectangles, and whatever else comes to mind. You can use it for all kinds of projects for ventilation, insulation, and welding.
The app lets you specify the length and other dimensional sizes for your figures and all their parts. In case you're going for something complex, feel free to zoom the project and highlight the parts you're measuring. You'll even be able to increase and decrease the figures and their parts in size automatically.
And although there is room for improvement here, the app gets the job done pretty well. You'll get to save and store all your projects and save them as a document at any time. You can even arrange them for simple navigation if needed.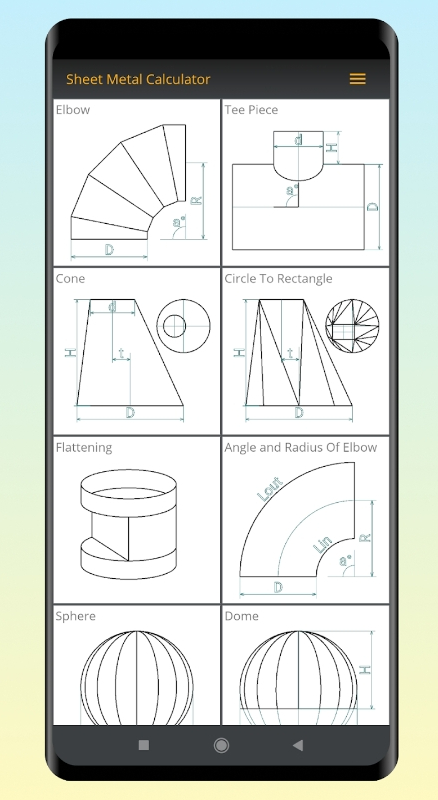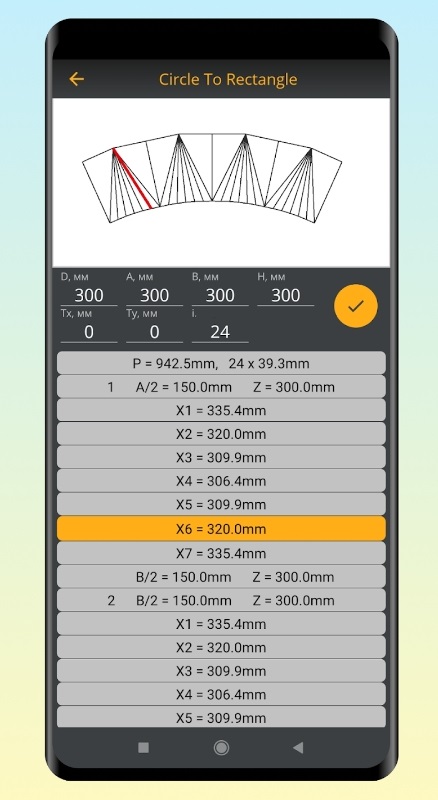 You may also check: 7 Best Roof Measuring Apps
Best Metal Calculator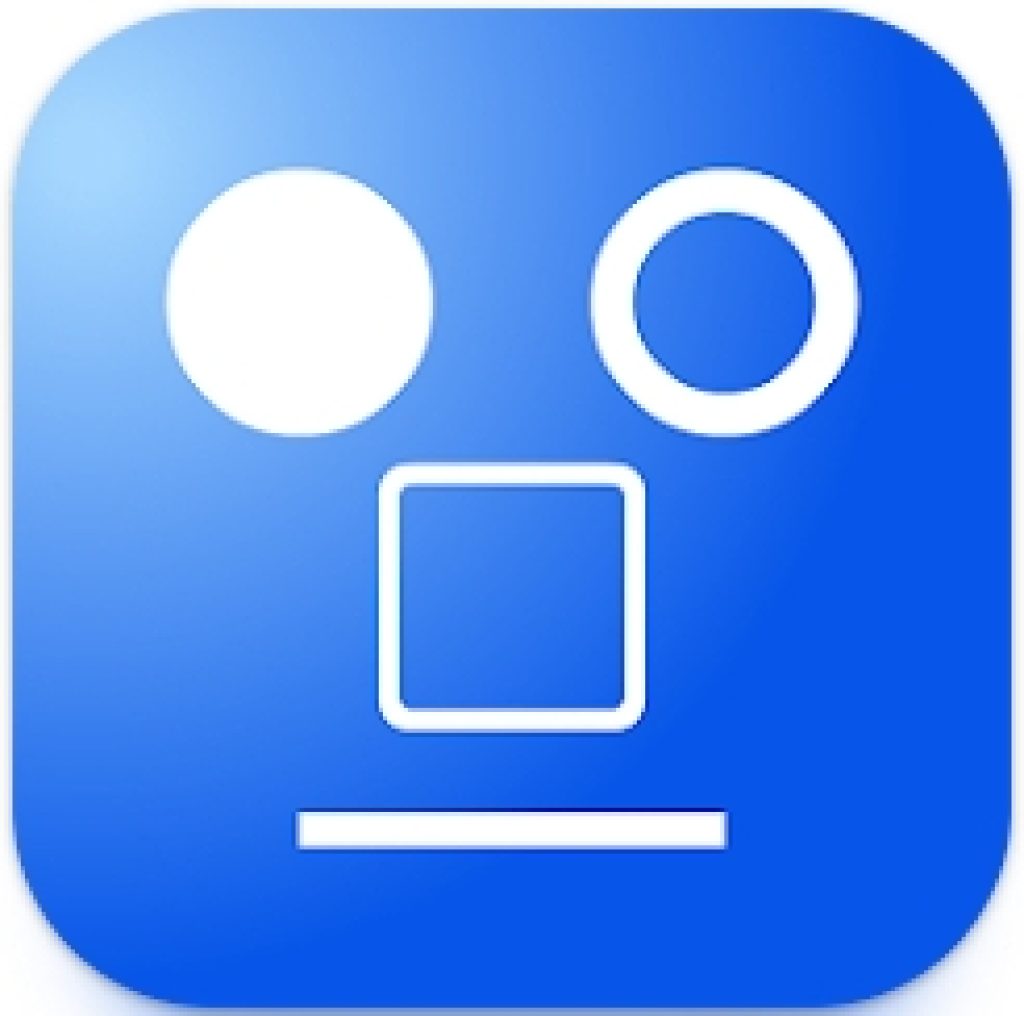 And lastly, there's an app to calculate metal with. The app works with all kinds of metal shapes from sheets to pipes, bars, and rounds, so no worries here. It even supports some complex shapes like hexagons if needed.
As for the defined materials, the list is pretty long. The app works with iron, bronze, brass, carbon, Teflon, and so on. The mechanic is pretty simple: you need to pick the type of metal and add all the sizes. You'll need to log the length and other dimensions if there are any. Herewith, the app lets you regulate the thickness and length of the profile.
Once it's done, the app will count the weight of the piece. The process takes a few secs, so no worries. It supports several metric units as well, and you can switch them out in the settings. You can also use the app to calculate the painted area. You get to save all the estimations for further use as well. It's free to use, but the number of ads may get annoying.