11 Must-have emergency apps in 2022 (Android & iOS)
What are the applications for? Communication, messaging, mail, games – all these are the most popular scenarios for their use.
But below are eleven apps that you'll only think of in the most extreme situations. The emergency apps that we hope you'll discover as little as possible.
FireChat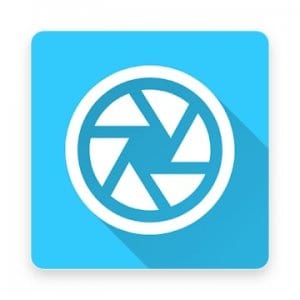 This program works on the principle of P2P or peer-to-peer, as it's also called.
This scheme is used in torrent trackers if someone would understand it better. This technology is intended for message exchange.
The program has its own peculiarity. To use it, you do not need a cellular network signal or a connection to a Wi-Fi access point.
Just need to either the subscriber was within range (70 meters), or between you were other users of FireChat.
You can use WiFi and Bluetooth devices with FireChat installed to communicate. During the first launch, you will be asked to register or log in. Registration is possible using a mobile phone or e-mail.
Enter your phone, get the code and enter it in the corresponding window. Then we fill in the contact information (name and nickname).
After that, we confirm the registration and leave extra information if necessary. Then we enter the chat list and start using it. If it is necessary, of course.
FireChat also allows you to correspond with friends where there is no cellular coverage, or the network is overloaded.
For example, on a hike or in the subway, at a concert or a football match. The main thing is to have Bluetooth enabled.
Anonymity of the application is at its best because apart from lack of email or social networking links, there is no history in it. You can change Yuzername as many times as you like.
In addition to Nearby mode, FireChat has a global chat room that requires an Internet connection to use.
The usefulness of the latter is doubtful, because so far there is only a very rough breakdown by region, and the chat is more like garbage.
The application settings are very modest and you can only change the username. You can enable or disable push notifications and send a link to the application to your friends.
You can also check: 9 Best medical records apps for emergency cases
APS+ Help Button
This multifunctional application can be useful for anyone. Like other similar programs, the "help button" allows you to send a distress signal.
A message with location coordinates can be sent either to the rescue service or to before specified numbers.
You can make it when an alarm button is activated. Or both to and from.
By the way, you can set the type of alarm message in the utility. It can be an alarm, please send an ambulance, police, firefighters, rescuers.
Besides, you can report that you need help on the road or you need to find a person. The "help button" prompts you to set up emergency numbers and look at the event log.
You can set a password to protect the application from unintended use.
Life360
This is a useful family app for those whose loved ones have a pathological tendency to get into dangerous situations.
To know for sure that your siblings are not playing spotting in a chemical factory, you need to add their phone numbers from your contact list.
Then turn on the background app update in their phone settings.
After these manipulations, you can always see the location of the whole family on the map and send them messages.
You can also receive notifications when they arrive at home, at school, and at work.
After all, it's at least fun because Life360 turns your life into a game of The Sims and your family members into personal sims.
iTriage
If after jumping off a cliff without a parachute or a wild seal bite you have suspicions of any injury, iTriage will help you to check them.
By clicking on the interactive model of the human body on the part that is bothering you, you will learn everything about the causes of pain, symptoms, and treatments.
You can even brag about it on social networking sites.
In the event of a disappointing diagnosis, iTriage will help you find nearby emergency departments.
Besides, you can get some information about professionals dealing with specific diseases. On the Symptoms screen, you'll see a picture of the human body.
By clicking on a part of your body, you can see typical symptoms related to that area. When you have an ailment in a particular part of your body, you want to know more about these symptoms.
This way, you can get a description of them and learn about the possible causes of these symptoms.
The iTriage Health app can give you complete information about possible diseases in one part of your body and how they can be treated.
Here you can find links to websites with more information on these issues. Conditions, Medicines and Procedures icons contain information for each of these categories.
Clicking on the My iTriage icon will take you to a category where you can store personal health information.
Such as appointment times, sickness information, health insurance information, and so on. The hotline icon allows patients to store emergency numbers for their city or region.\
iTriage Health is a useful application that provides reliable, complete information about diseases. The application can ease the anxiety of patients in emergency situations.
Cardiio
Any emergency always results in an adrenaline rush and heart rate increase.
You don't have to put your fingers to your wrist and turn on the stopwatch to see if your heart rate is within range.
Thanks to the Cardiio, all you have to do is look at the camera for a few seconds.
For example, the application will analyze the reflection of light from your skin and give you the number you are looking for.
In the event of poor lighting in the room, the heart rate can be measured by placing your finger on the back camera.
Cardiio works on the basis of the latest scientific developments at MIT Media Lab. The principle of operation of the application is relatively simple.
Blood flows to the head with each heartbeat. A slight change in facial color, in turn, changes the amount of reflected light.
Using the technology, Cardiio uses a frontal camera to track the slightest changes in complexion and reflected light.
They are invisible to the human eye and calculate the heart rate.
Commander Compass
No matter how difficult your situation is, the compass will take you out of any desert.
Even Indiana Jones would be jealous of such a tricky compass – its screen breaks down from various dials and curls.
It has a speedometer, star tracker, waypoint support and more.
In short, with this app, you won't get lost even if you want to.
But in order not to be embarrassed in front of your lost friends, unfortunately, we tell you to understand all the functions and designations.
Yahoo Weather
In order not to get into the clutches of a hurricane, tsunami, earthquake and other natural disasters, you can try to guess their appearance.
Any weather application will help you do this.
For example, Yahoo Weather even shows photos of the location you're in that matches the current weather conditions.
If you see abnormally large storm clouds, giant waves or something even more frightening in your photos, get your feet and everything you can out of there right away.
This is a free app that does not include any built-in purchases.
One Night Standard
If you travel or live in the USA, you should definitely download this app to your smartphone.
One Night Standard is designed to help you quickly find free rooms to sleep in.
The app will help you quickly find a room for anyone who happens to be without a roof over their head.
Besides, the application can be used not only for booking a room for one night, but also for several days.
So if it turns out that your hotel reservation was canceled, you missed your train, canceled your flight, One Night Standard will show you all possible options for accommodation.
The app contains information about apartments, hostels and hotels in New York, Los Angeles and Miami.
MSF Medical Guidelines
It is a large medical guide that contains complete information about drugs, diseases, and the nearest pharmacies.
In the Drug Guide section, you can search for drugs by name or category. Each drug has a detailed description and indications for use.
You can also use the application to find good prices for a drug and convenient places to sell it.
You can also add reminders about taking the medicine. There is a convenient option to install up to four reminders for one drug at a time.
The Disease Guide contains a detailed description, a list of symptoms and treatment options. On the pharmacy page, you can find the pharmacy's schedule, exact address and make a one-click call.
The application allows you to save a screenshot of a card or a description of the disease in your favorite drug, medical facility.
Favorites can be opened without access to the Internet.
Red Button Panic
This mobile app will help you find a way out of a critical situation, and maybe save your life.
With its help, you can send a message with an appeal for help at the inconspicuous touch of a button.
It will state the current location of the user in distress. The message will be sent to all loved ones whom the user has specified in the settings.
The application was originally designed for women in situations of domestic violence.
But it is also relevant for anyone who needs instant notification of their loved ones of the danger. Whether it's a taxi ride or the need to walk down a dark empty street.
The application works in such a way that initially each user creates his or her own base of trust contacts. You then enter the text of an emergency message, which can be changed each time you need it.
In case you need to ask for help, the user presses the "alarm button". The message with the specified text and geolocation is automatically sent to all loved ones.
This application helps to create a list of phone numbers and e-mail addresses of your loved ones. They will receive a message if the help button is pressed.
The button is protected from being accidentally pressed. Messages are not sent in the first three seconds, so you can cancel the help call.
When adding a new contact, the application will ask for a pin code, which the user invents himself. This is done to ensure security and the accidental change of contacts.
To hide the application screen without drawing attention, you can swipe the screen to the left. It will be replaced by a neutral black background. To return, swipe to the right and enter the pin code.
bSafe – Personal Safety App
This application makes it much easier to call for help in difficult situations.
For example, if you've been kidnapped, there's no time to look for the right widget in your smartphone.
The development allows you to send an alarm to specified numbers, even without unlocking the phone.
To do this, you need to press the power on/off button eight times.
The application allows you to add up to five phone numbers of your loved ones to send an emergency message via messages, as well as email addresses.
In the application menu, you can find full instructions as well as information about the application. Here you can send a message to project authors in case of comments, additions or questions.
The application allows you to configure the text of the emergency message. The image above shows an example of a message received via e-mail.
In addition to the text, your loved ones will receive a link to the map with the sender's location. This will help you respond more quickly to the call for help.
When you receive a message from your relatives and loved ones, the authors of the project recommend to contact the police first.
You may also like: 4 Current Coronavirus map apps & websites