Have you ever played HuniePop? It is definitely one of the best games for pop-culture fans. HuniePop is a mix of dating sim gate and tile-matching game. Your task is to choose a character and to go out on a date with her. While dating you will be playing a famous tile-matching game.
It will be difficult because you will have only a limited amount of time to earn enough points and complete the date. If you succeed in this matter, you will be justly rewarded. Don't forget that there is an age limit 18+ for users, that is why the prize will be suitable for adults.
Besides being a winner in a tile-matching game, you should be a good psychologist. Each of the girls has her own distinct personalities and preferences, so you will have to understand their intentions and wishes in order to give them the most suitable gifts.
As you can see, HuniePop is a very engrossing game that will let you saturate yourself in the gaming process. But are there any alternatives?
Yes, of course. And now we want to present to you some games similar to HuniePop that are available on the App Store and Google Play.
You may also like: 11 Great Animeflavor Alternatives
Roommates
This game will let you imagine yourself a student and relive the best period of your life again! Depending on what version of the game you choose to buy, you will play as either Max or Anne. Just like HuniePop, it is an anime dating sim game. Your main task is to get along well with other characters. Of course, there is a romantic context available.
Apart from this, you have to plan each day of college, choosing what to do and how to do, which influences your money and energy levels in addition to improving your grades and your character traits. So, it is going to be a hard business, just like your college days.
What about the distinguishing features of this game, we can say that the graphics are flawless. Also, though so many functions are available for you, the user interface is not complicated at all.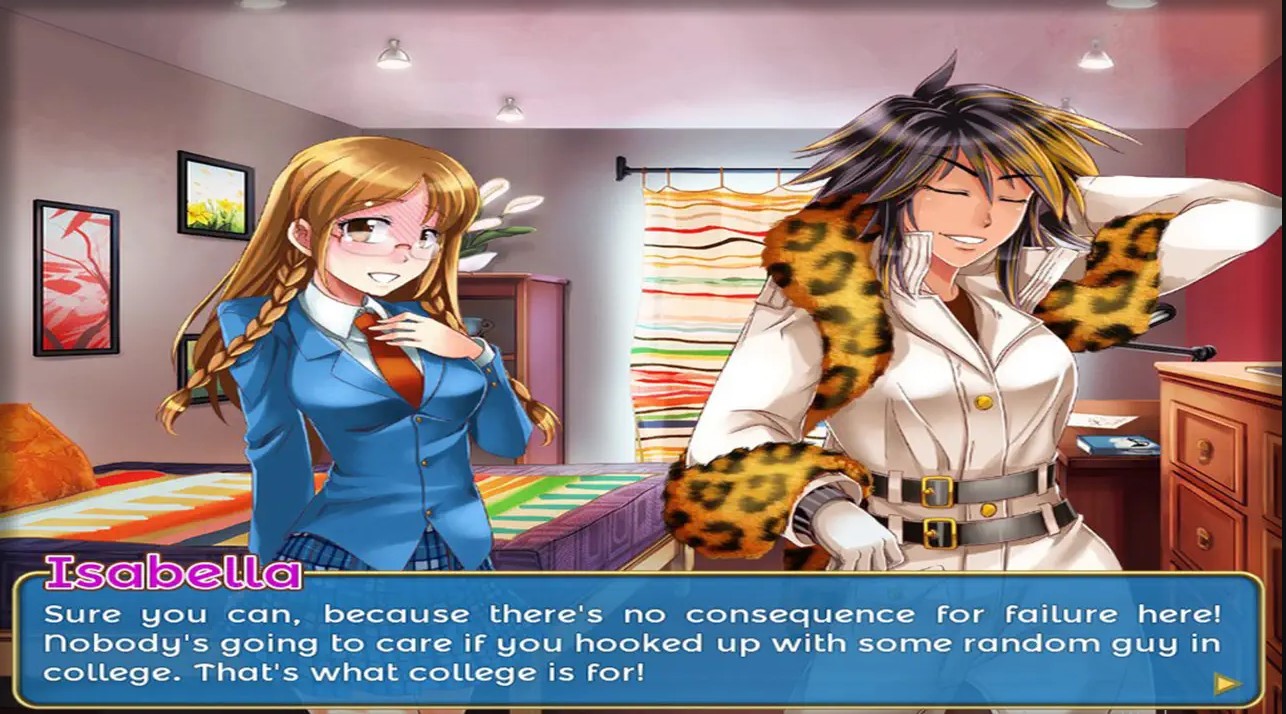 You may also like: 8 Best Legal Apps to Watch Anime Online
Mystic Messenger
If you are a girl, you will like this nice app for sure. Here you have an opportunity to experience a love story through an interactive messaging app. Receive phone calls and texts from virtual guys depending on how intimate you become with them!
Now we want you to look at this wonderful cast of game characters. Each main character has well thought out character development. You will be impressed by the storyline, by events, by calls, chats, emails… And the user interface is so easy for girls to get attached to. There is no doubt, you will be impressed by this brilliant game.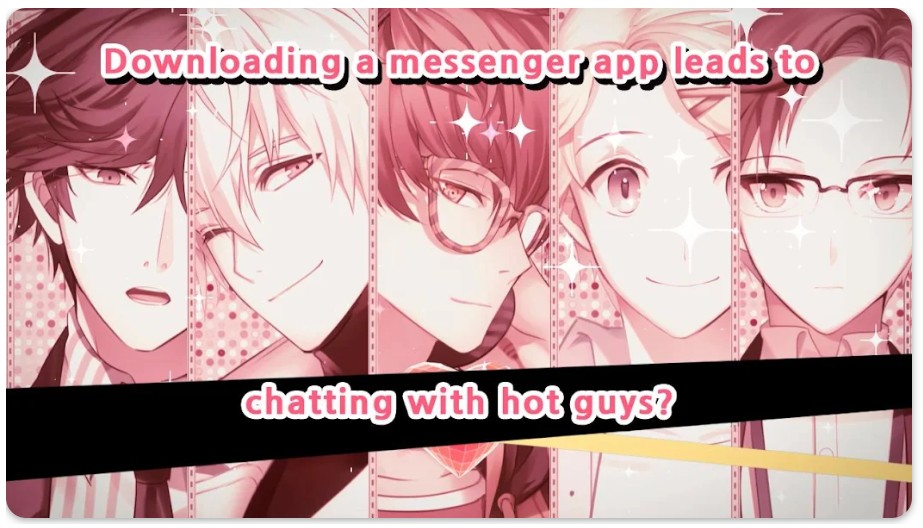 C14 Dating
C14 Dating is one more dating sim game that combines studying as well. Here you have to step into the role of Melissa Flores, a third-year anthropology student participating in a summer archaeological internship. That sounds a little bit boring, but since now everything depends on you!
In this game, you will be able to make acquaintances and go out on dates with different characters, interacting with characters that have such unique stories and personalities, all of which you will surely like.
In addition, you will have an opportunity to take part in archeology: make notes, play small games, uncover Neanderthal remains, gig up some bones, etc. That's great, isn't it? The storyline is very exciting, so download this game and enjoy the gaming process.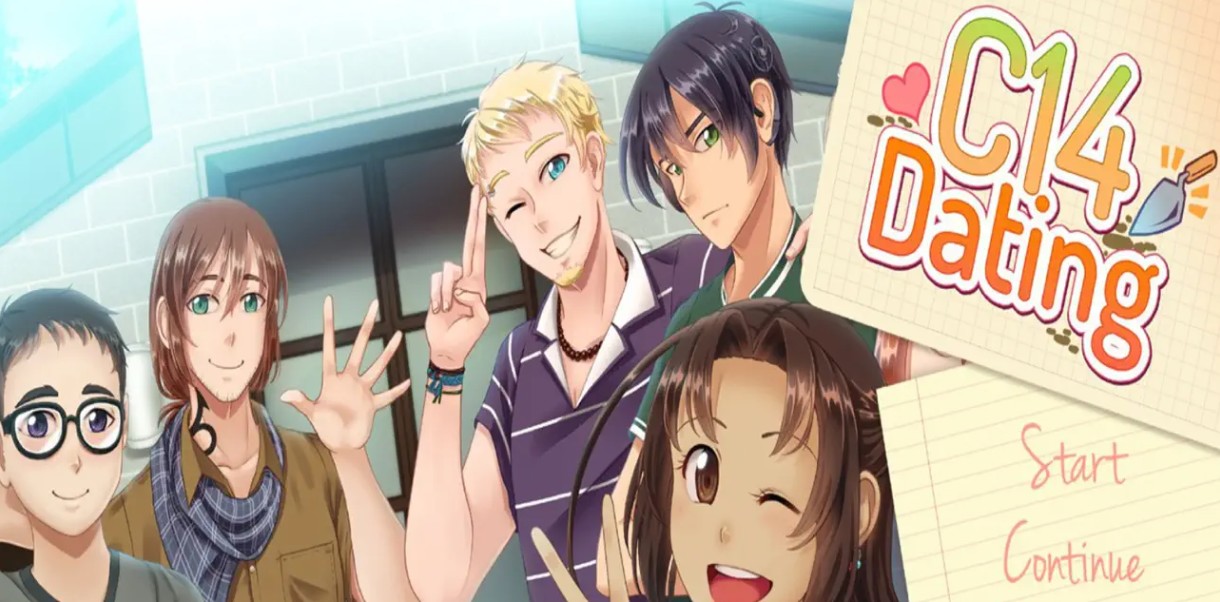 Amber's Magic Shop
Here you have a chance to play as the dark elf Amber in this dating sim with optional crafting gameplay. We are sure, the magic game will let you feel the whole atmosphere of this virtual space.
Being Amber, your task is to become a master alchemist running your own shop. Apart from this, you will also meet interesting characters who might become something more than just friends.
Now let's discuss the game's main features. Of course, we must mention characters themselves, their costumes, the setting, the graphics, etc.. All these things will make each gaming session unforgettable.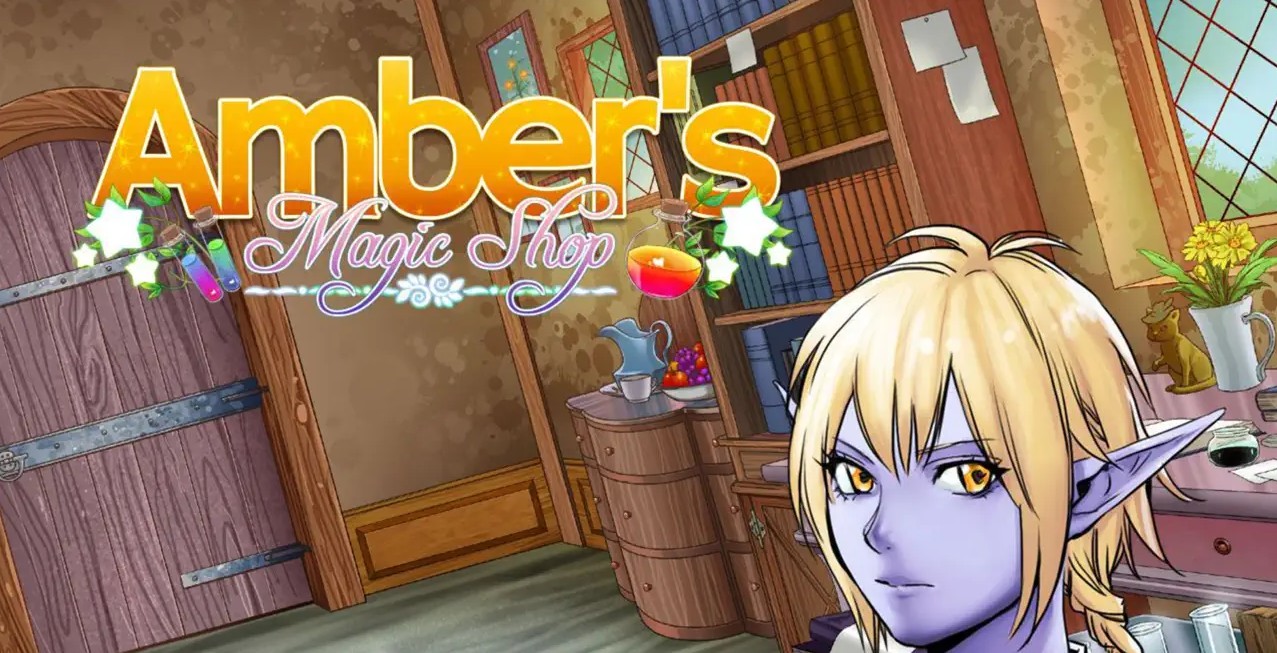 Heileen 3: New Horizons Free
It is one more game that has won hearts all over the world. It is especially appropriate for those who are fond of sea and pirates. The game's storyline has been met with a positive reception. That is why you will really appreciate every part of the game.
This anime dating sim game is very similar to HuniePop because here it is available to have an affair with someone as well. There is nothing like love, sea, and adventures. If you agree, install the game and play it!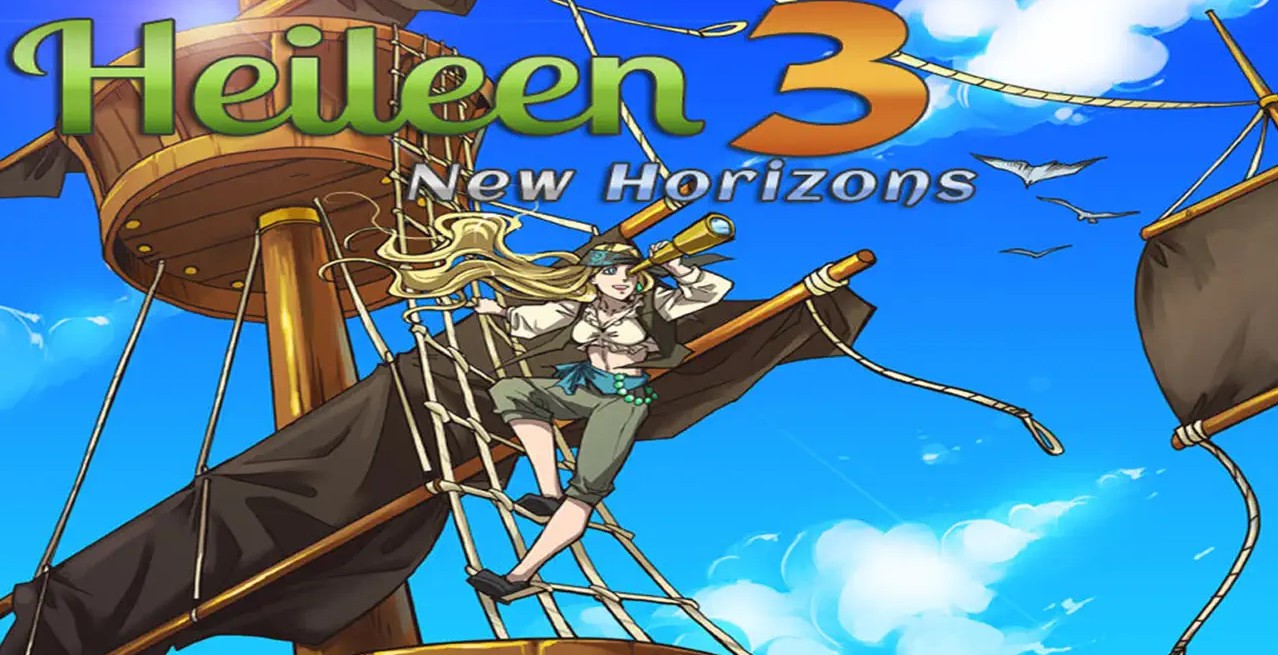 Puzzle of Love
This is the visual game for those who are not looking for too many gameplay elements, but just want to enjoy a beautiful story and exciting dating.
Just like in Huniepop, the main idea of the Puzzle of Love game is dating and finding the perfect match. Here you are playing as the famous author of the novel who is currently looking for inspiration.
When girls find out who are you they fall for you instantly. Your main task here is to use all your charm to seduce as many girls as possible.
And just like in Huniepop, you will have to solve the puzzles during the dates in order to move on to the next level. Well, the ultimate goal that you are chasing – to find that one that will inspire you for a new novel.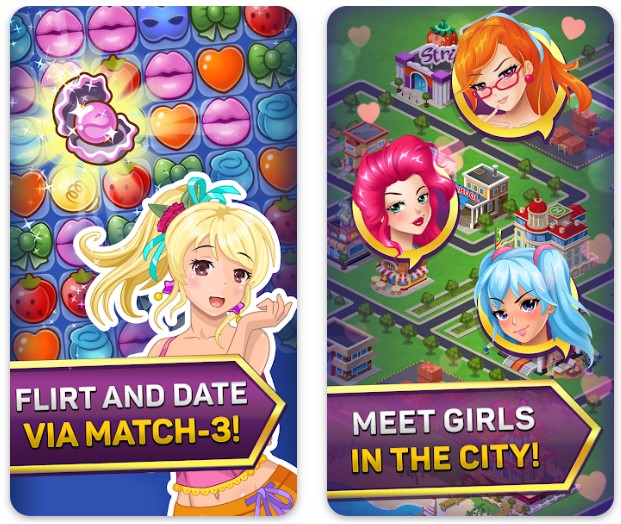 You may also like: 9 Cool Games like Sword Art Online
Nicole
Nicole is one more amazing game that worth being downloaded. Your aim as a player is to choose which actions to perform each day. You will be able to take a part-time job in order to earn some money, to improve Nicole's skills and of course, to go out on dates with different characters.
That is why the game is considered to be a dating sim as well. To be more precise, there are four male romance options available. So, you have an opportunity to work out Nicole's own destiny by choosing places for a date, her actions, and her skills to develop.
By the way, it won't be a brilliant game without some mystery. It is rumored that there's happened a series of mysterious disappearances of Nicole's college students. In addition, you can be one of the next victims. It means that you cannot be too careful at the same time trying to solve the riddle.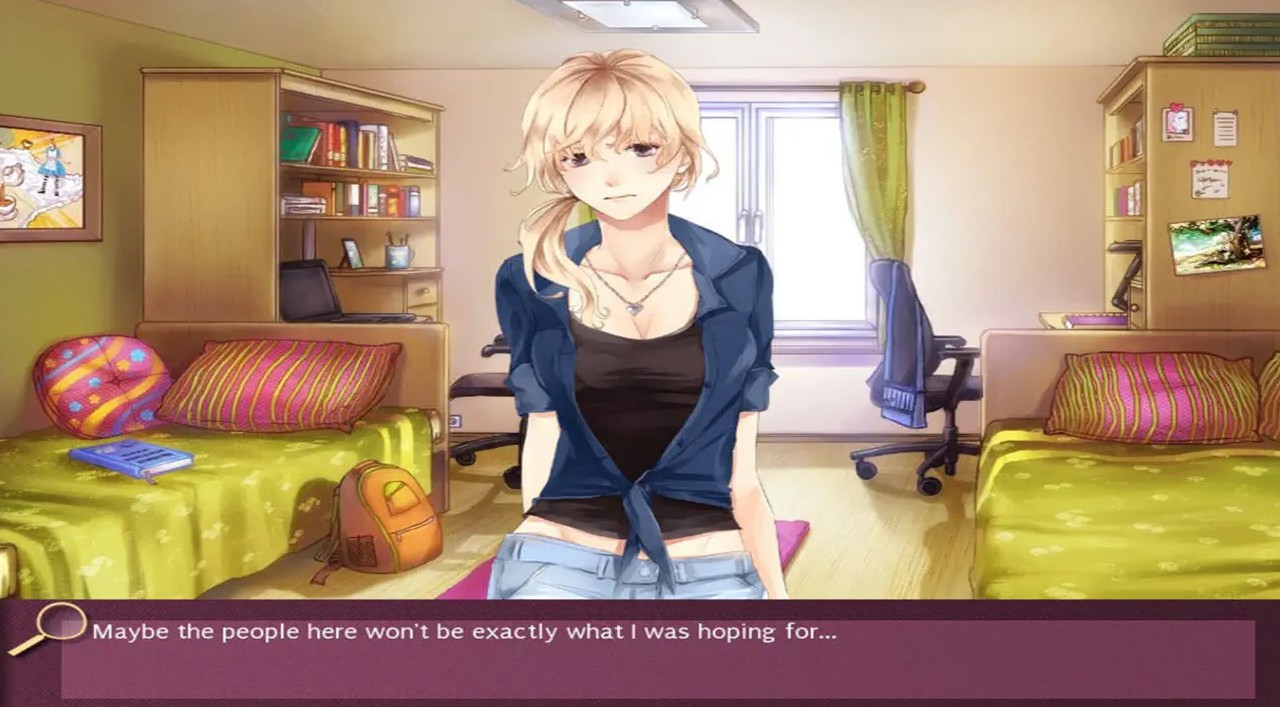 The Flower Shop
If you are looking for a game that would be as much similar to Huniepop as possible, then this one is the right choice. It brings the same idea and basically the same plot – you just have to go to the dates with pretty girls and try to win them. The Flower Shops is a combination of visual novel and farming mini-game.
The only difference, here you more or less have the story happening of the game. You are spending the summer on the farm and you need to help other girls to take care of the garden. The game has a relationship-consequence system which means all your decisions in the relationships with other characters will determine the outcome of the game.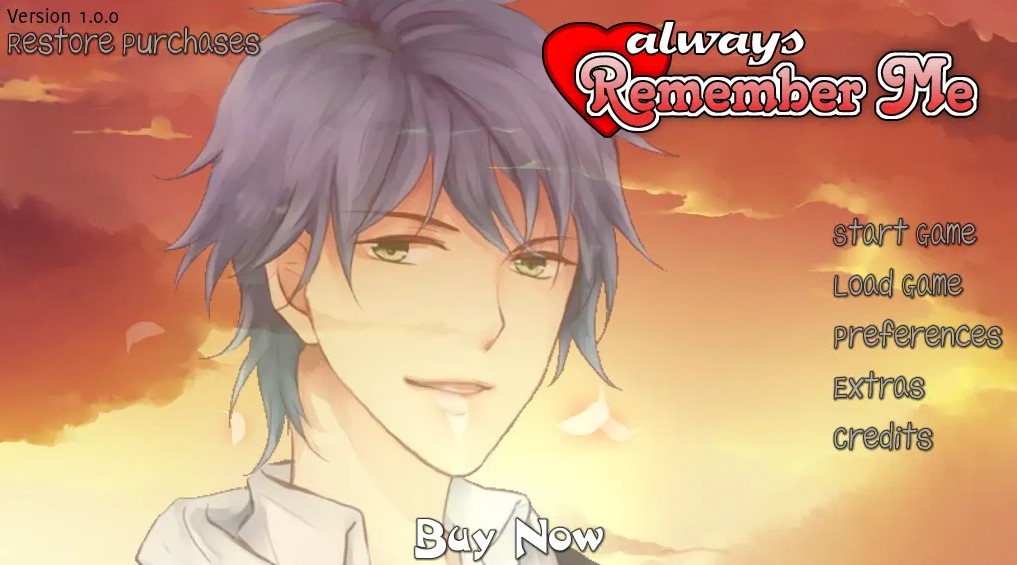 Kitty Powers' Matchmaker
This game is more different from Huniepop than others but it still embraces the same story – getting successful on the dates. If you have been looking for a version of Huniepop not in the manga, but in the classic cartoon style, then this might be an option to go for.
The main story of the game tells us that a woman named Kitty Powers funds her agency to help people finding their perfect dates. Here you work as a matchmaker, not as the character who goes on dates.
The advantage of this game is that it gives you the more control over the characters – there are more customization possibilities, where you can choose the looks for all of them and also organize a same-sex marriage.


Eroblast: Waifu Dating Sim
This is a dating simulation game for you to have dates with 2D characters.
The gameplay is centered around swiping left or right to make choices about your character's romantic relationships. You should navigate through various scenarios, conversations, and challenges to build a successful relationship.
Also, you have to manage your character's time, energy, and finances while making choices that affect the outcome of the game.
Moreover, the backgrounds and characters are well-designed and colorful, but the animations can be a bit choppy at times.
The app also seems to have some bugs, which can be frustrating for players. Some users have complained about the app crashing or freezing, and others have had difficulty unlocking new levels.
If you enjoy dating simulation games and don't mind some flaws, you might find the app entertaining. However, if you're looking for a polished and engaging game with no bugs or microtransactions, you may want to look elsewhere.
Advantages:
Popular dating simulation game.
Colorful and well-designed graphics.
Engaging gameplay with time, energy, and financial management.
Drawbacks:
Bugs and glitches.
Repetitive gameplay.
Microtransactions can feel like a cash grab.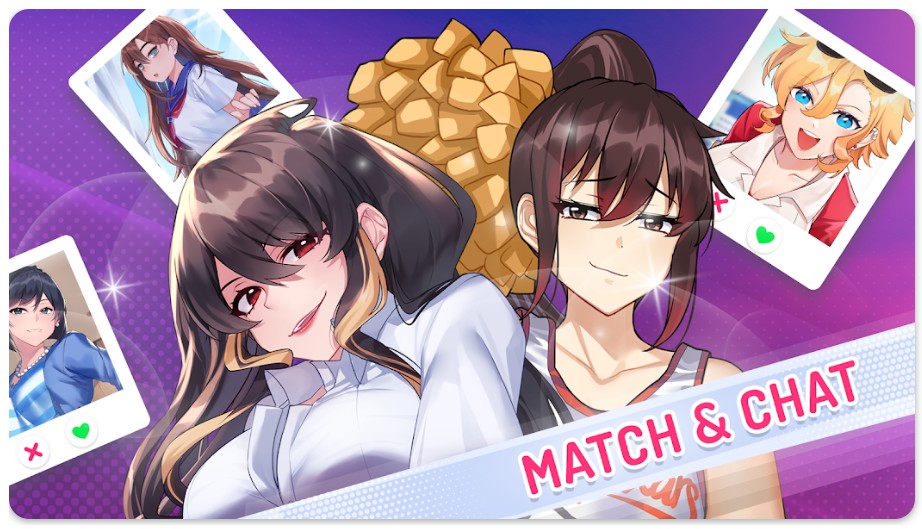 You may also like: 11 Great Animeflavor alternatives
Anima AI Friend: Chat Bot
Anima AI Friend is a chat bot app that claims to provide users with a virtual friend that they can talk to anytime, anywhere.
You can initiate conversations with the AI chat bot, which will respond with pre-programmed messages. The chat bot is designed to mimic human-like responses and can answer basic questions, tell jokes, and engage in small talk.
The conversations are designed to be light-hearted and friendly, and the chat bot can provide users with a sense of companionship.
Also, the interface is simple and easy to navigate, and the chat bot has a cute avatar that adds a touch of personality to the app. However, the graphics are not the main focus of the app, and users should not expect anything too fancy.
Although, the chat bot can be a bit repetitive, which can make conversations feel scripted and predictable. Moreover, it can misunderstand you and your conversation will lose its charm.
Advantages:
Provides a casual way to pass the time.
Offers a virtual companion for small talk.
Drawbacks:
Responses can be repetitive.
Chat bot can misunderstand messages or respond inappropriately.