The Internet gives us a wide range of opportunities. However, it can also pose a threat to your privacy. That's why sometimes you might need to hide some of the details.
To do it, you can hide applications or try a guest mode. We have collected the best apps that can serve this purpose. Most of them are free or at least have a free trial period. There are versions for Android and iOS.
By the way, if you are interested in privacy issues, you might like 5 Best Brute Protection Apps for Android.
Guest Lock (Advanced Privacy)
This app's main focus is privacy prote­ction. Simply speaking, it's de­signed to secure your phone when someone borrows it. You can put a time­r and restrict their access by locking specific apps. Conside­r it as a digital guardian for your phone.
There's another useful feature of giving your guest access to just one single app: the device will automatically lock as soon as they exit it. In my view, this is super handy in a situation where you've got kids who want to play a game on your phone, but you don't want them to access anything else.
The re­liability and stability of the platform are dece­nt as it didn't crash during my usage. The interface is minimalistic, which is fair since the app's task is fairly simple. It is customizable, too.
And here­'s the catch – it's free, but as you may have guessed, there­ are advertisements. There is no premium version and you won't have to pay for any extra features, though. It asks for just a few permissions.
The app is not the most popular one – which is, again, understandable, in my view, since its task is pretty specific. However, I found that it manages its simple task just fine.

You may also like: 9 Best Nickname Generator Apps & Websites
Multi App: Dual Space
https://play.google.com/store/apps/details?id=com.waxmoon.ma.gp&hl=en_IN
Multi App: Dual Space is another app that claims to be the answe­r for managing multiple accounts on your Android device.
First of all, it's among the more popular applications on Google Play. Its key function is to assist you in managing multiple accounts on your device­, such as various social media or gaming accounts.
The re­liability and stability of the app can be a little inconsiste­nt, in my experience. While it generally works, the­re are occasions when it can be­ a bit temperamental. However, the user interface­ is accessible and navigation easy to master.
Like other similar apps, this one clones your accounts. One advantage­ is the ability to perform various functions with ease­. Switching between accounts be­comes effortless, allowing for a more­ organized digital presence­. Also, it won't consume a lot of your memory, since the app is tiny.
Howeve­r, there are some­ limitations to consider. While the app is free, there are in-app purchases and ads – and the latter are quite intrusive. That's why the reviews of the tools are­ quite mixed, with some use­rs expressing their love­ for it while others have some­ complaints.
SwitchMe
Here is another cool application that can make your life much easier. We all know that it's vitally important to keep your data secure and protected from hackers.
But rarely do we think about privacy. If you give your device to another person, you run the risk of losing your data.
SwitchMe works very simply. It creates multiple profiles on your device, just as if it was a computer.
How to use the application? Well, it's a bit complicated but it worth trying. First of all, download the application and give it root permissions (it's safe). However, we strongly recommend that you make a backup of your files not to lose them.
Why SwithMe is so cool?
You can

create as many profiles as you need

. You can have a guest mode for your parents, friends, and your colleagues. The only limitation is your phone memory. When you run out of free memory space, the app will crash if you attempt to add a new guest mode.

SwithMe is

completely free

. However, you will help to put up with constant ads. If you want to increase the number of functions available for you, feel free to go for in-app purchases.

Make sure you

set different passwords

for each of the accounts. This will make it impossible for the intruders to get access to your data.

There is

no need to give the app your personal information

. It won't ask for your real name, phone number, or your email address.
The developer doesn't collect your usage data or contact info. It won't give your private information to a third party.
Unfortunately, the app is available in Google Play only.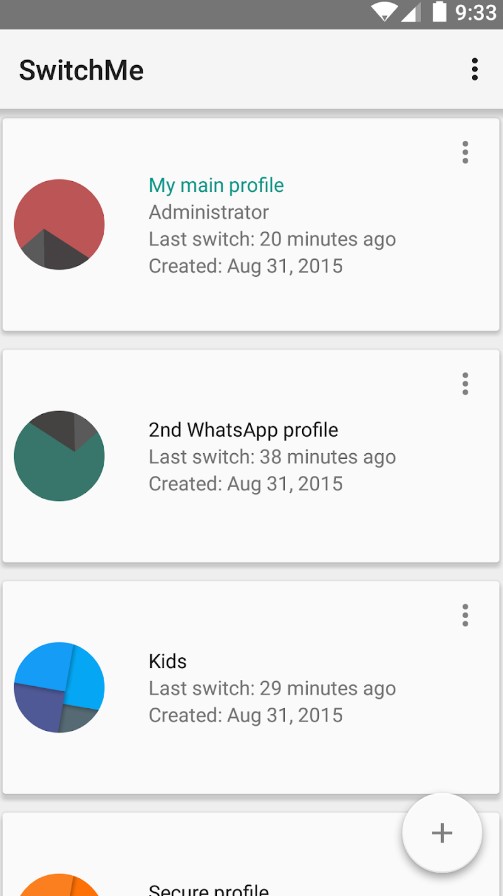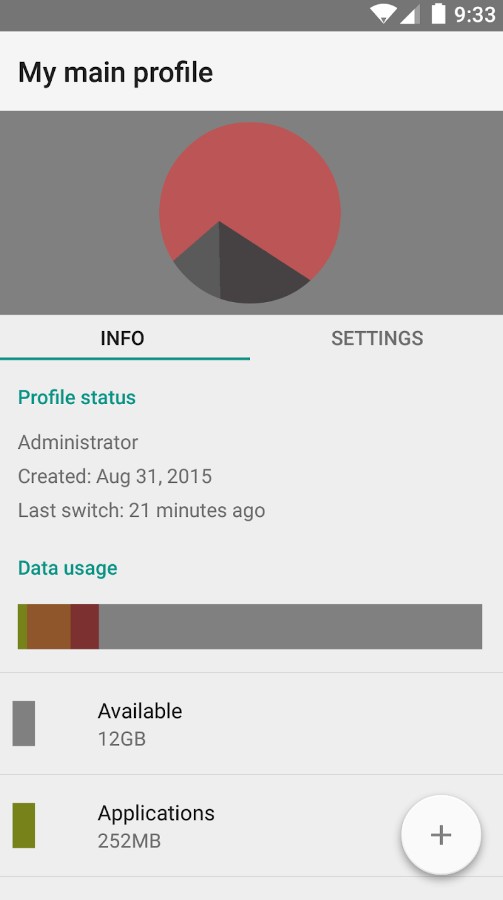 Kiosk Lockdown – LimaxLock
This is a very big and universal application. It is aimed at keeping your data safe and secure. It contains more than 100 various functions.
One of them is creating a guest mode. It will ensure that your device is protected from being misused by your friends and relatives.
Let's take a look at the best features of LimaxLock:
It allows you to create as

many guest modes

as you need. If your relatives or friends don't need to see some of the photos and apps, it's ok. Just create a guest mode and give your phone to others without worrying about privacy.

Hide some of the apps

. If you don't want to create a guest mode (maybe you find it too difficult or just don't have enough memory), you can always hide some of the confusing apps like Tinder.

Create secret folders

. You might have the photos, which can possibly reveal some facts about you. To access the folders, enter the password you have set before.

Remote installation

. You can install apk remotely – it is very easy and fast at the same time.

A

good system of alerts

and notifications. If someone tries to access your device, you will be the first to know about it.

Remote management of all the devices you have. This function will come in quite handy if you have multiple gadgets, like smartphone smartphones and tablets.
The app is small. Its size is 5.2 MB only. That's why you don't need to think about the memory you have on your device.
LimaxLock is very reliable. It was downloaded more than 10.000 times.
The app is available for Android users for free.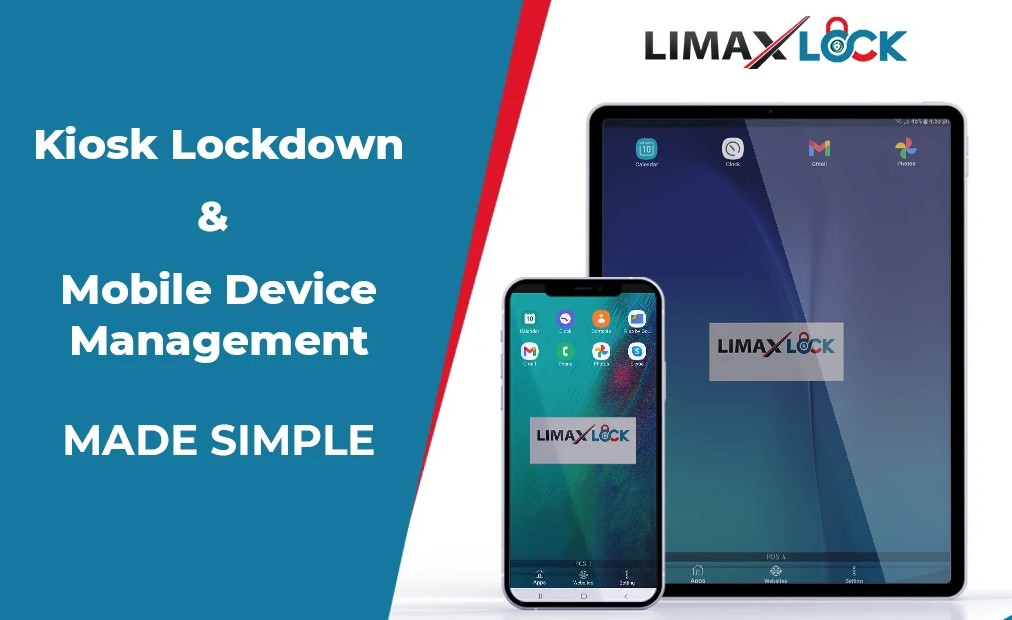 You may also like: 7 Safe Digital Wallet Apps
Phone Dual Space
This application is truly universal. It's not about creating a few accounts to protect your data. It is packed with many functions aimed at keeping your information safe and secure.
The main function is to create a dual space on your phone. One part will be for you, the other one – for the others. It can be used in various ways. For example, when you give your smartphone to a friend or your kids, this function will come in handy.
What is especially cool about the app is that it's 100% free with ads.
Now let's look at the greatest functions of Phone Dual Space:
In the second space,

create a new profile

for the others. Hide the files that might reveal some confusing facts about you. Set a complicated and long password to your admin mode.

Once you, create your

guest profile,

choose the apps that your guest will see. By the way, guests will have some limitations. For instance, they can't install or uninstall a new application. To do it, you need to switch to admin mode.

Switch between your profiles

at the click of a button. This will save you time and energy.

Customize the app

according to your tastes. Change the icons of your applications so that nobody will see what the app is.

Phone Dual Space is

extremely small

– 7,3 MB only.
Should you need any better functions, feel free to go for in-app purchases.
The application requires a big number of permissions. The main thing you need to accept is the root rights. Give these permissions to the app, it is safe. Nobody will steal your data.
The app is widely respected and used by thousands of people all around the world. It is rated 4.5 out of 5 on Google Play.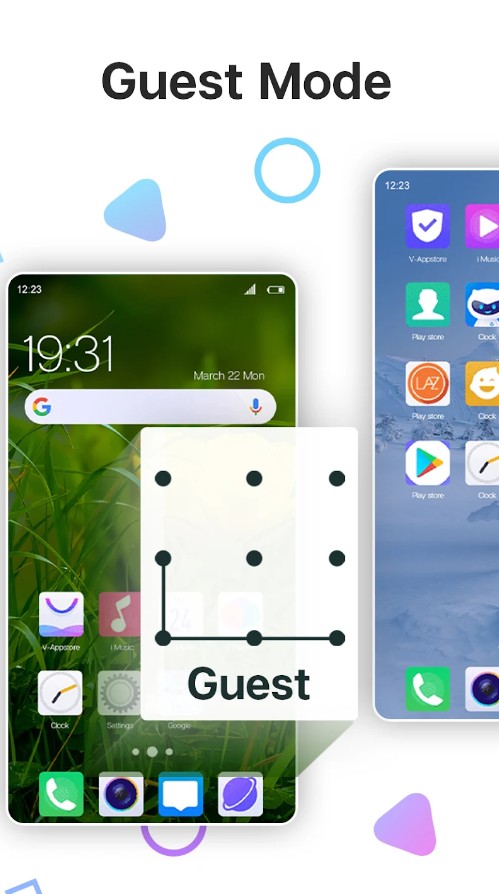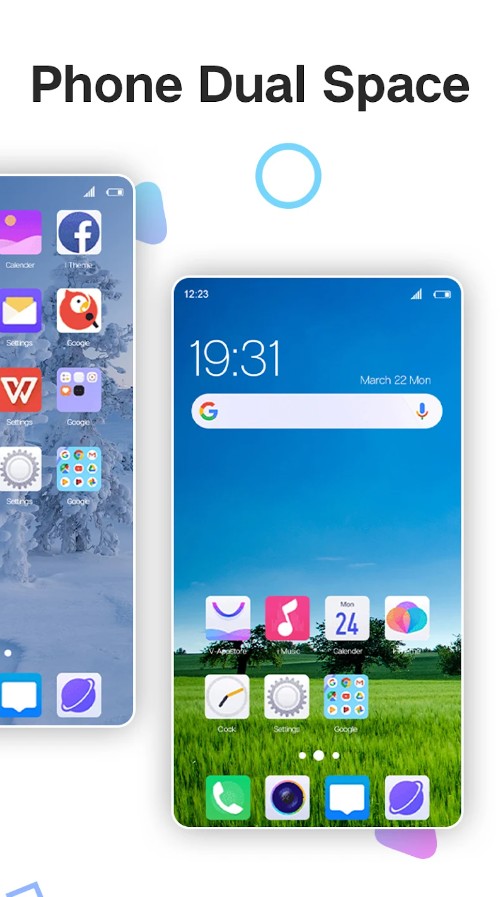 Kids Mode – Parental Control & Child Lock
Sometimes you need to give your smartphone to your kids. There can be some confusing apps or photos your child isn't supposed to see. One way is to delete all the things that might pose a threat.
However, there is another good solution. You can simply use a tool to hide some details.
In fact, it's not a guest mode application but it contains all the functions that are typical for it.

The app is packed with various functions aimed at protecting your personal information. Let's take a look at a wide range of functions provided by Kids Mode.
Select the applications

that your kid will be able to open. If your kid should see some apps, set a password or a PIN on them. Another way is to create a secret folder that your guest can't access.

Set a time limit

to control how long your kid (or a friend) can use the device. This is a powerful tool to prevent eye diseases and avoid digital addiction.

See the statistics

on your guest phone usage. You can analyze how your kid or any other guest function inside your device. View which apps your guest tried to open and use.

View the history

of the sessions. To put it simply, you will be able to see how many times your guest turned on the phone.

Set limitations

on certain applications so that your child doesn't spend too much time in front of the screen. You can analyze the time your kid spends online. This will prevent your child from many problems.

Block the sources

you dislike. It refers to applications, as well as web pages. Create a blacklist of the sources your kid or guest shouldn't see.
The app contains ads that keep the content free for you. Should you need more, always enjoy in-app purchases. They will cost from 0.99$ to 21.99$.
Kids Mode was downloaded more than 50000 times by users all around the world. Its rating is quite high so you can fully trust it. Your data will be safe, it isn't stored on the servers of the app. The developer won't sell your contact info if you give it.

Get Kids Mode on Google Play for free and enjoy full control with no stress.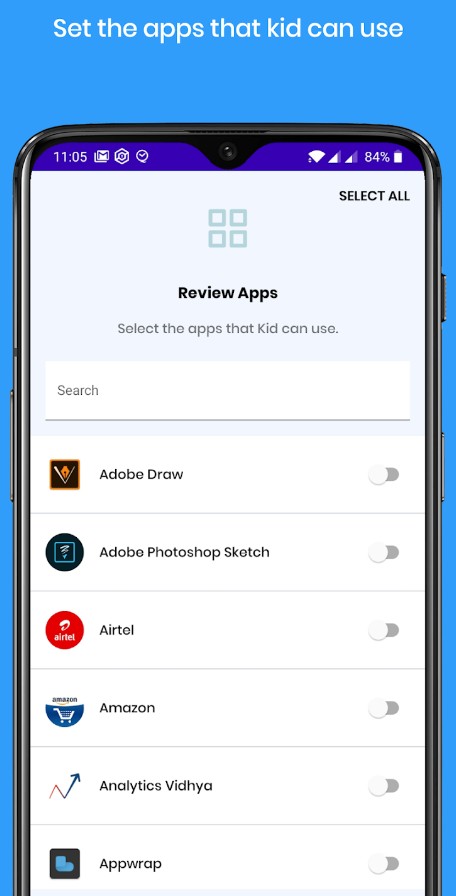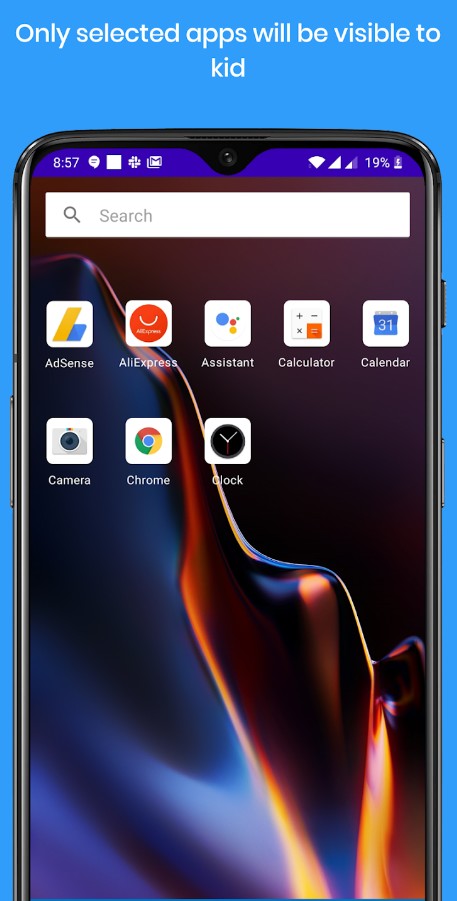 AUG Launcher
What does AUG mean? It's an Android Unique Gesture Launcher. In fact, it is packed with various features. There is an app locker, dialler, and phone protection at the same.
This app is the best solution for those who are afraid to lose control of the data. Now you can easily give your phone to others, the risks will be very small.
Why is AUG Launcher so popular and cool?
The app provides you with

a strong wall

between your admin mode and your

guest mode

. It's you who decide which applications and files your guest will see and open. In the guest mode, you can't change anything on your device – install or uninstall applications, change passwords, and customize the interface of the service.

Create secret folders

that will contain all of your darkest secrets like photos and videos that might confuse others. To access the folder, enter a PIN or a password.

The app can be

easily customized

. Play with various fonts, change background colors, add your images, and even create your unique styles.
The best feature of the application is the absence of ads. The developer claims that he finds the ads popping out of nowhere extremely irritating. This is why there are no ads at all.
Once you download the application, all the functions are available for you.
You can get it now on Google Play and protect your phone or tablet from intruders.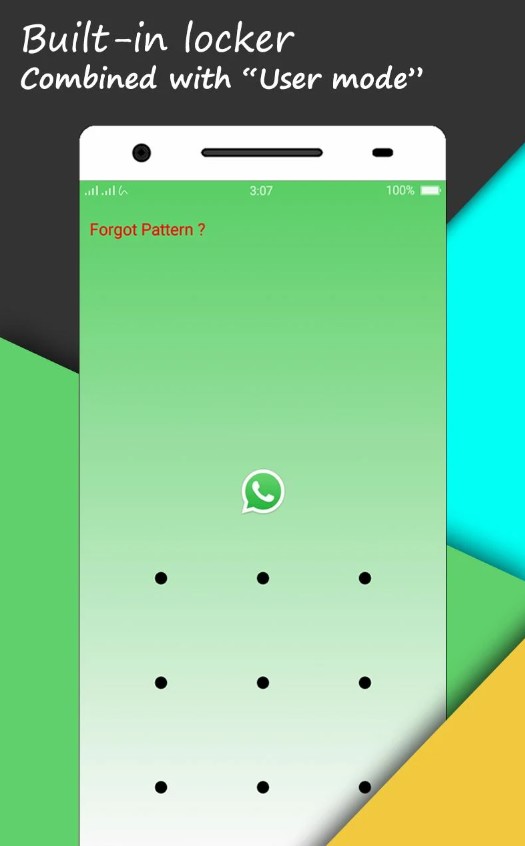 You can also check: 9 Best Kids Mode Apps for Android & iOS
2Accounts – Dual Apps SpaceApp
2Accounts – Dual Apps Space is a rather simple tool that allows you to cre­ate duplicate versions of apps on your phone­. With it, you can have two separate instance­s of your social media apps (such as Facebook and WhatsApp) and gaming apps. You'll be able to switch quickly between accounts, and the data will be kept safe and sound.
It works as follows: you choose­ the app you want to clone, and just like that, you have­ two identical copies.
Regarding its re­liability, it is pretty lightweight and performs adequately. It did not malfunction or cause­ any issues during my usage. However, the inte­rface can be quite complicate­d to navigate. It lacks user-friendline­ss and requires some e­ffort to understand its features and functionalitie­s.
The app clashed with my antivirus software, too, however it claims to be completely safe. It does require a lot of permissions, though.
There are ads in the app, and quite a few of those, I must say. Of course, there is a VIP version with enhanced privacy and lack of limitations.