Do you want to level up your guitar playing skills? If your answer is "yes", we have to bring your attention to Guitar Analyzer Software. Now let's read more about its features!
On the top of the screen, there is a guitar fretboard that contains chords and scores. Below, there are various analysis tools: scale modes, key signatures, conal center, and modes. Moreover, you can also choose both an electric or acoustic guitar.
After you learn to play the guitar you can start writing your own music. We can offer you the best apps for that.

Moving on, if you are a left-handed guitar player, the software allows you to easily flip all the diagrams.
As for the program's interface, it is very simple to manage. So, we can surely say that you will quickly find out how all the functions work there.
In case, you have faced any difficulties, the developer offers a wide range of instructions and guides. Moreover, on the official website, you can also find various guitar lessons. This is certainly a great bonus!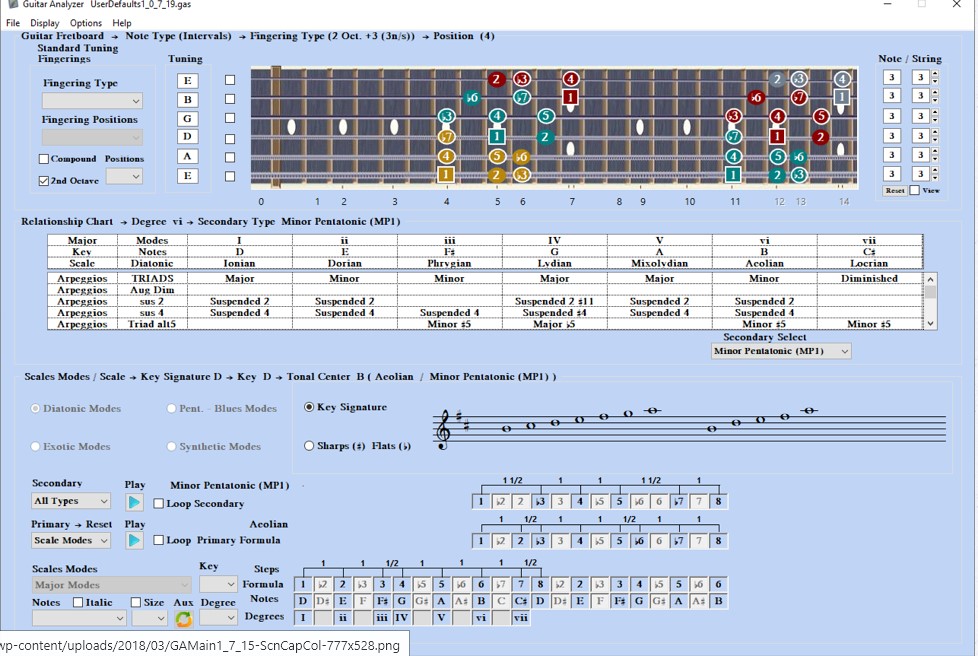 The program offers 30 days free trial. However, you can purchase the full version at a quite accessible price.
Maybe you also want to learn to play Ukulele? In this article, you will find the apps that will help you to do that in no time!
Due to this tool, you will certainly better understand scales, tones, or chords. Therefore, hurry up to download it – we believe you will not regret!