Using most dating services leads to casual connections, which does not suit all users. Many people just want to find a simple communication or a future life partner, which will be the first and the only one. To avoid unwanted services, we recommend you try these best virgin dating apps for Android & iOS.
Diversify your dating experience with the help of these best dating apps without pictures.
CFish
If you are a Christian and need to meet new people, use the CFish.
Tens of thousands of Christians around the world have already downloaded this app and are actively using it to find new friends. You are guaranteed to find people with similar views and religious beliefs here.
It is worth noting that using the app is easy and pleasant, without the risk of running into a bot or scammer.
All new accounts are rigorously vetted to make communication as comfortable as possible. You'll find accounts that match your search terms easily through our automated search engine. Meet, chat and hang out without fear.
CFish: Christian Dating App is free to download. A user-friendly menu and a maximum of useful features will make this dating app your favorite. Everyone over the age of 18 can use the services of the app.
Download the app to your electronic device, complete the mandatory registration and create your profile. The more personal information you leave, the better chance someone else will like you. Have safe conversations in our online chats, express your sympathy, and respond to other users greetings.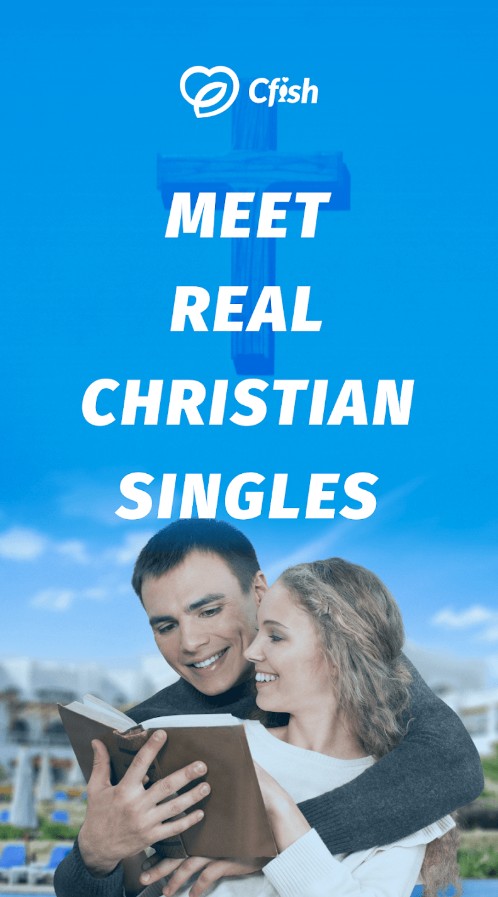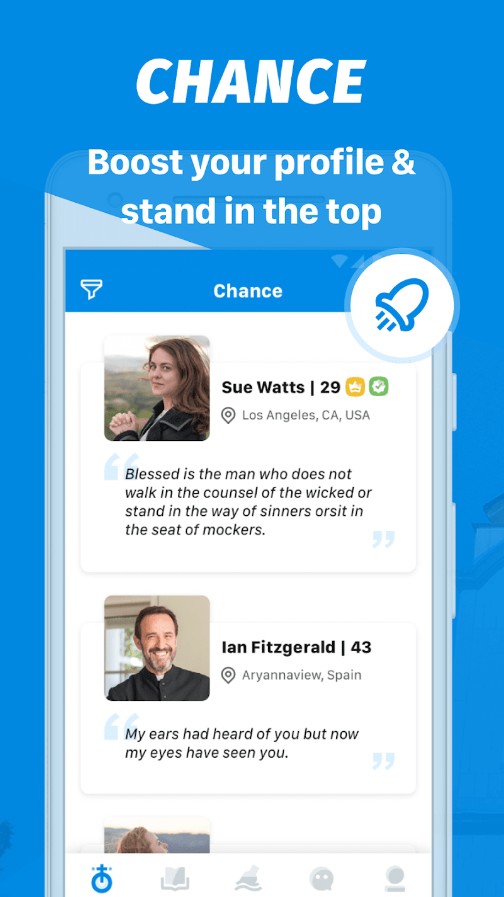 You may also like: 7 Best Catholic Dating Apps & Websites
eHarmony dating & real love
eHarmony dating & real love is a reputable dating app dedicated to helping individuals find meaningful connections and genuine love.
This app's advanced algorithms analyze users' profiles to identify compatible matches based on shared values, beliefs, and relationship goals. The app fosters meaningful connections through thoughtful communication features that go beyond superficial interactions.
With its focus on compatibility and meaningful connections, eHarmony increases the likelihood of finding genuine, long-lasting love. The app boasts a diverse and inclusive user base, offering opportunities to connect with people from various backgrounds and cultures.
In conclusion, eHarmony dating & real love can become the best solution for those who are trying to find love.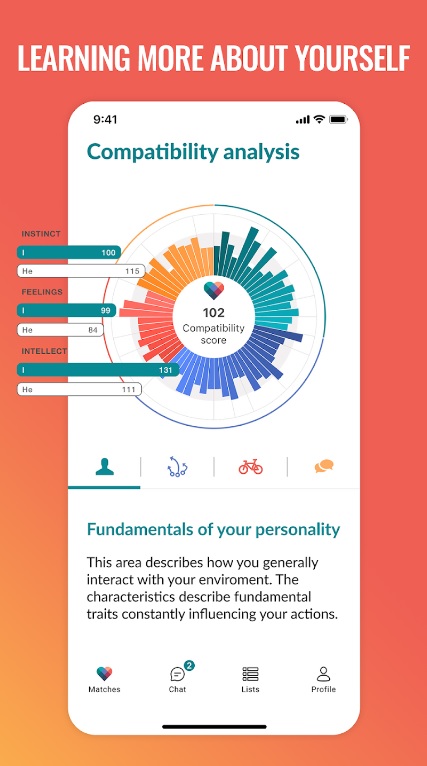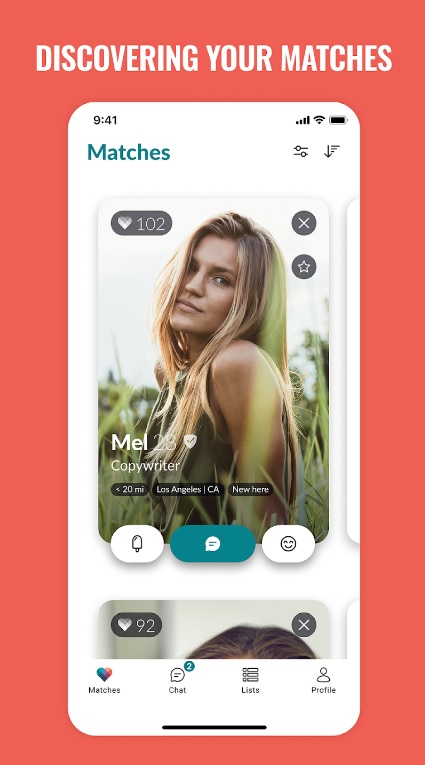 WooPlus
No more shyness or modesty with the WooPlus- Dating App for Curvy mobile app. Now you no longer have to hide your size.
The mobile dating app for overweight people helps you find friends, romantic partners, or a one-night stand. Your obesity won't stop you- move on to your happily ever after.
Everyone over 18 can download the app and sign up. Fill out the profile, start a conversation, and make an appointment with the one you like best.
No one will be lonely any more – spend your evenings in our pleasant company. The app is free and available on Google Play. Bodypositive takes it to the next level thanks to WooPlus.
You won't find any negativity or insults here. This app is for those who admire chubby people and are looking to meet them. Use the FUN Experience to make your profile more attractive. Chat with many people at the same time, there is no limit to the number of free chats.
You no longer need to waste time and effort searching for dating apps. All the most interesting profiles are in our collection. You will find a companion and a partner for every taste. Just leave a compliment and start a conversation. We are sure you will be satisfied with the result.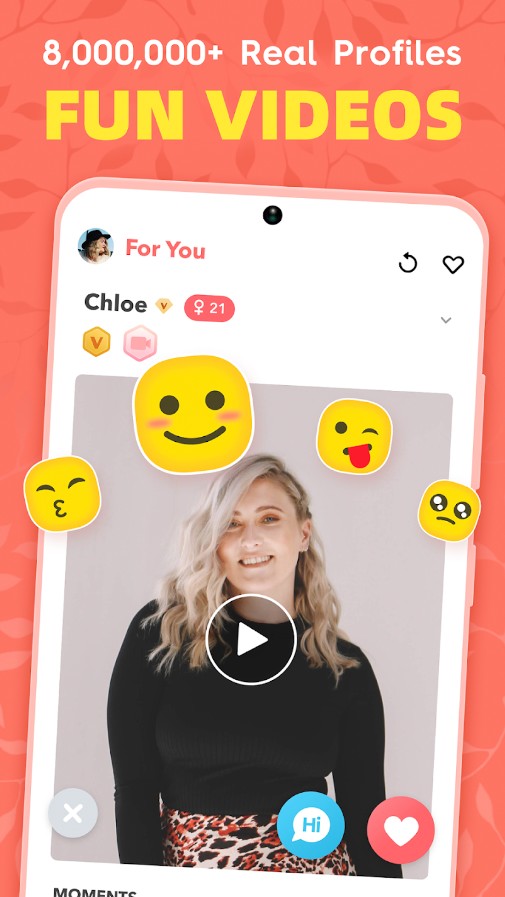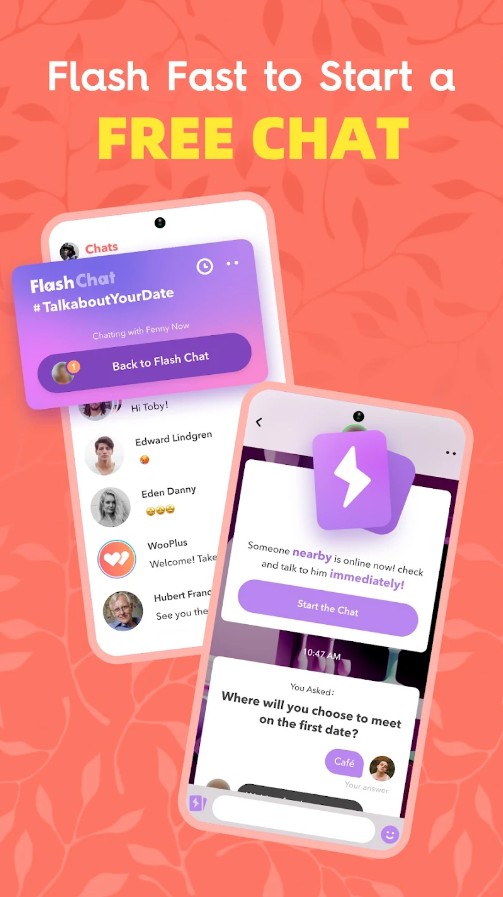 Once
Once-quality dating for sing is a modern mobile app for casual dating. Forget all the inconveniences, long waits, and huge profiles.
This app has a clear interface and powerful functionality, which makes it one of the most in-demand apps in the entertainment market.
Inside the app, you will find more than 10 million actual profiles. All of them are thoroughly verified and are real people whose goal is to meet a nice companion.
Use Once regardless of your main purpose. It's perfect if you're looking for a friend, an interesting conversation partner, a lover, or a husband-to-be.
Check all the boxes that are important to you: gender, skin color, location, marital status, and sexual preference. Every day automatic search system offers you a profile of a user who maximally matches your search parameters.
The next day you will have the undivided attention of the selected member. If you enjoy communicating, go to offline mode.
Remember to fill out your profile so the search engine can find your profile and show it to interested members. You can chat by text or video message. Join us and get high spirits every day.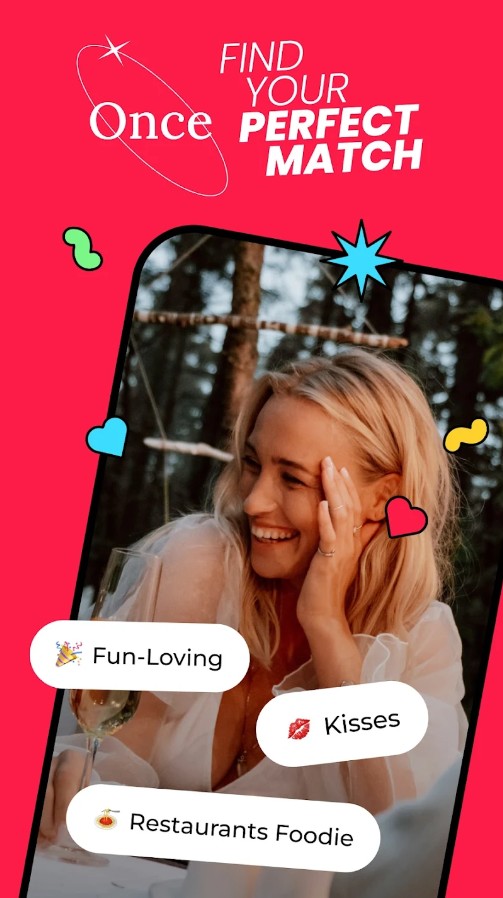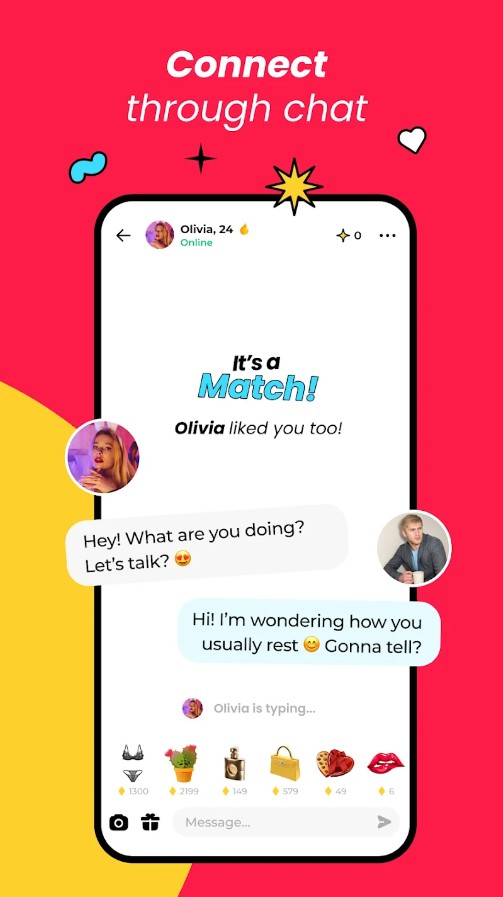 You may also like: 7 Best Dating Apps To Get Insta Followers + Free Guide
SKOU
SKOUT is an app for finding a soul mate, and interesting people, as well as for communication on the Internet. It has social networking functionality. You can search for people in different cities and countries.
Before you start using the app, you need to register. Registration is done by creating an account via email, cell phone, social network Facebook, or with Google account.
The SCOUT app is used all over the world. Thus, it may be of interest to users who like to travel and communicate with people from other countries.
SKOUT is a popular online dating app. The app allows users to look for a soulmate as well as friends to communicate in real life or by correspondence. All you need to do is to install SKOUT on your device and fill out a profile.
Users can add their photos to the profile, write interesting information about themselves, and highlight their interests and hobbies.
When searching for people to meet, the app allows you to set certain parameters for profiles. For example, it is possible to search for people according to their location. Using this feature, you can get acquainted with a person who lives very close to you.
Another feature of the SKOUT app is the ability to maintain a social networking feed. Users can post photos with various captions, and other users can rate them, like them, and write comments. SKOUT also has gifts that can be given to friends and new acquaintances.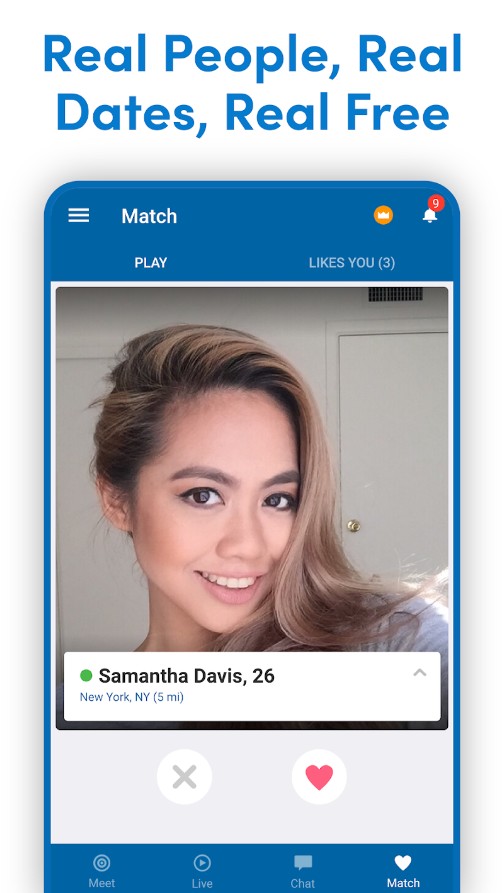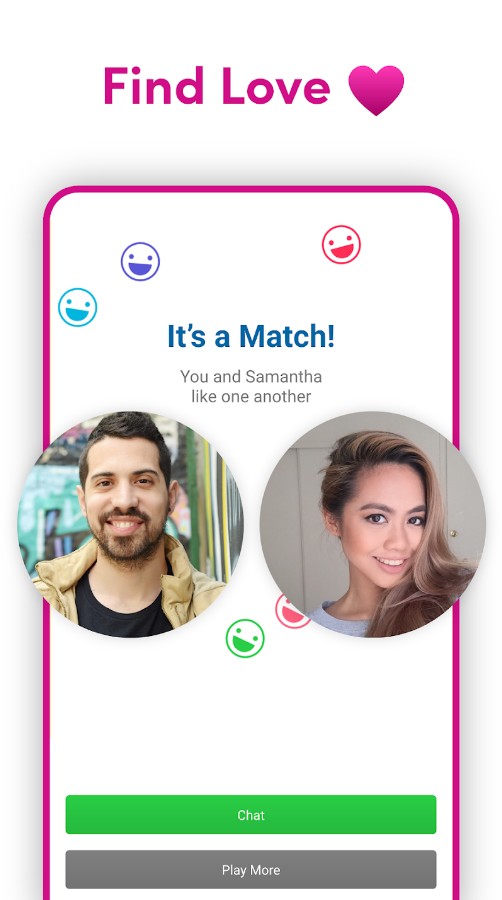 OkCupid: Dating, Love & Fun
OkCupid: Dating, Love & Fun is a dynamic and popular dating app that has captured the hearts of millions, offering a modern and enjoyable approach to finding love and building meaningful connections.
The app's advanced matching algorithm analyzes these profiles to provide users with compatible matches, increasing the likelihood of finding that special someone.
One of the app's standout features is its inclusivity, allowing users to explore various relationship types, orientations, and gender identities.
The app provides robust privacy settings, ensuring that users have full control over their data and interactions. Additionally, the app actively monitors and removes any suspicious or inappropriate content, ensuring a safe and enjoyable dating experience.
The app hosts a vibrant community of like-minded individuals who engage in lively conversations and meaningful connections. Users can participate in fun quizzes and icebreaker questions, sparking intriguing conversations that lead to deeper connections.
So, whether seeking long-term relationships, friendship, or simply fun experiences, OkCupid is a must-try platform for those looking to dive into the world of modern dating with an authentic and enjoyable twist.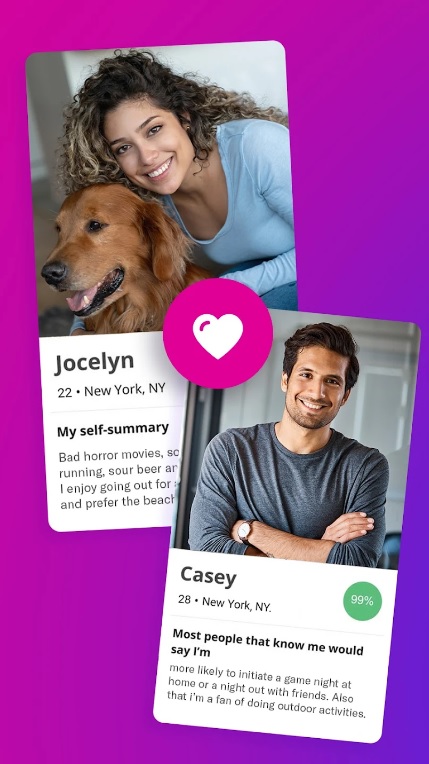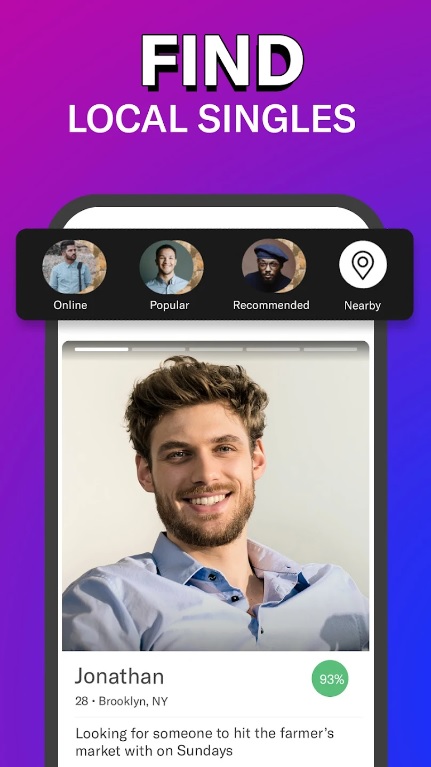 Coffee Meets Bagel
Tired of unsuccessful soulmate searches? No time for a great number of dating sites? We suggest you use a unique mobile app for singles Coffee Meets Bagel.
Smart automatic search system selects only the candidates that best meet your needs. By downloading the app and completing a simple registration, you can get the data of people who fully fit your requirements.
No jokes or silly pranks. Are you looking for a one-night stand? Say it in your profile and communicate with singles who want the same.
Do you wish to create a serious relationship? Pay attention to the candidates proposed by our search algorithm. You will be able to devote the time you saved on your search to each other.
If there are matches, the app will create a personal chat, suggest topics for conversation, and remind you of unread messages.
The more time you spend in the app, the better quality matches you will receive. Check your account daily at noon so you don't miss your chance. The safe and useful Coffee Meets Bagel Dating App is at your service.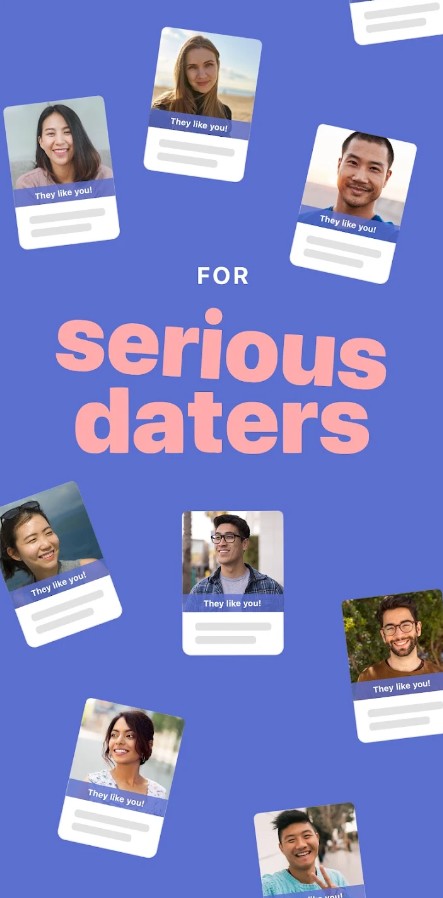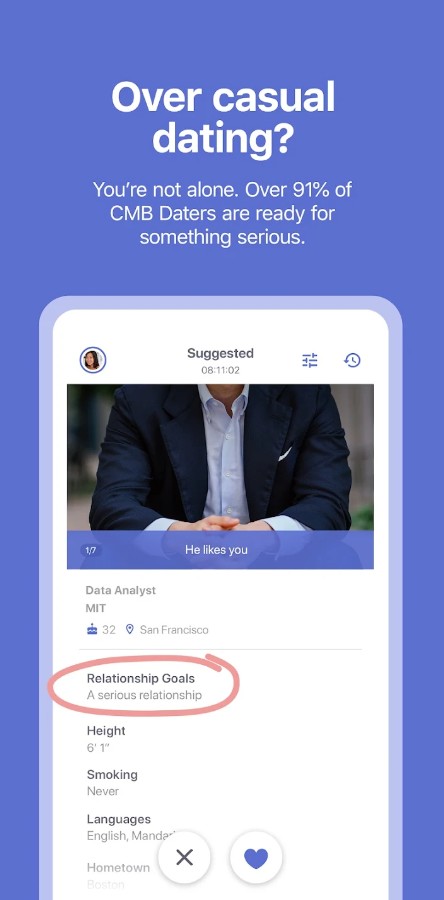 SweetRing – Meet, Match, Date
SweetRing – Meet, Match, Date app's sophisticated matching algorithm then connects users with potential matches based on shared interests and compatibility, increasing the chances of finding that perfect match.
Unlike other dating apps that focus solely on casual encounters, SweetRing encourages users to engage in genuine conversations and get to know each other on a deeper level.
For added convenience and safety, SweetRing offers various verification options, including social media accounts and phone numbers, to ensure that users are connecting with real and genuine individuals.
Also, the app provides users with a secure and private platform to interact and exchange messages, ensuring their data and conversations remain protected.
Furthermore, SweetRing boasts an active and diverse user community, creating a lively and engaging atmosphere for users to explore and connect with like-minded individuals.
Overall, SweetRing – Meet, Match, Date is a decent app for virgin dating. It can be useful to find your love but in this article, it is possible to choose even better apps for such a purpose.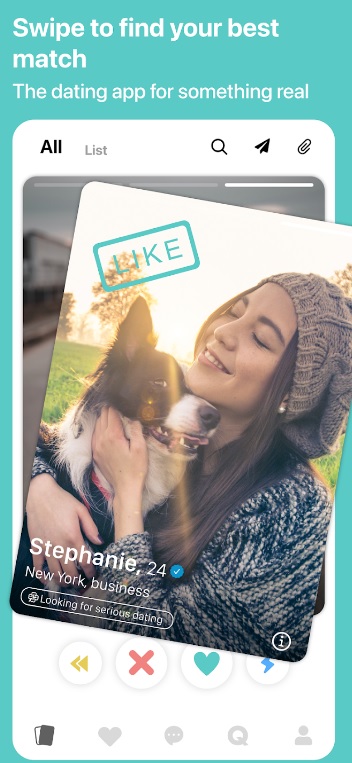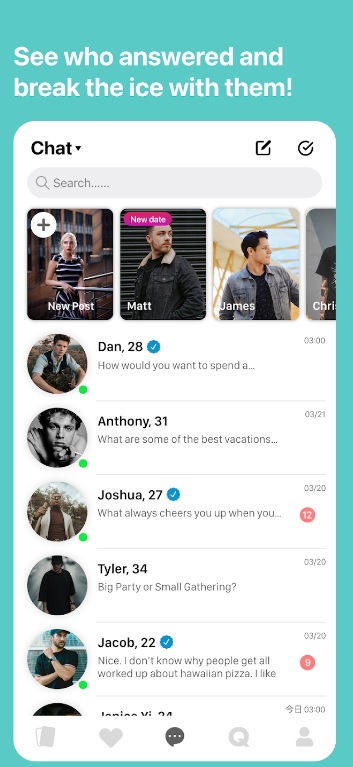 You may also like: 11 Best Dating Apps & Websites for People With Disabilities
Marry M
Dating App Marry Me- Singles is created for those who need a friend, partner, and life partner. Meet online, and continue to communicate in real life.
The app is different from other dating sites with its advanced search function. You can easily specify the basic parameters of appearance, character, and other life aspects of potential candidates.
The app will offer you only those matches that meet the specified requirements as much as possible. No more unpleasant surprises in real life. You know enough about a person before you meet him or her to start a conversation.
With tens of thousands of registered users, you won't have to worry about matches. Be sure to specify the right distance so you can meet offline if you want to. Send compliments, send virtual gifts, and tag people you're interested in.
Use the advanced features of the app absolutely free of charge. Check it out, and stop trying to get to know each other on other platforms. You will get the most out of your efforts in the shortest time possible. It is very easy to start a conversation in Dating App Marry Me- Singles. Try it too.