Beauty is not the easiest thing in this world. In order to remain a well-groomed person, it takes a lot of effort, as well as to find a good professional in his work.
This is especially true for hairstyles – after all, whatever is on your head, every person sees when they meet you. This also applies to hairdressers themselves: finding a good client is not so easy.
And if you are thinking about getting a new haircut you can try it online in advance by using free AI hair style apps.
In our time of modern technology really everything can be found on the Internet. Whether you are a master or a client, your interaction before a session can be minimal.
Especially such contacts are valued by men – as unnecessary communication and unnecessary details can only complicate the case. We have decided to review all possible applications that somehow relate to barbers and their clients. We suggest you explore them a little bit better!
theCut: #1 Barber Booking App
As we have already mentioned, communication between professionals and customers is not always convenient and enjoyable.
Sometimes people who are not very communicative prefer to book without words and without having to talk, in which case it is best to do it over the Internet.
There is another interesting option – theCut. This is a great application that allows customers to book the haircut time with a certain barber.
The Cut also works well with barbers. In one place you will be able to store all your work schedules and clients, competently and conveniently making a work schedule.
So that new clients can find you, you should add your location and people around you will see you. Thus, you can not only organize the work process but also attract new customers in your barbershop.
There is also a convenient payment function in the application. The client can pay for the services by mobile payment and not using cash at all. The client can also save his own photos or photos of the desired haircut in the gallery of his account – so the next time you visit the master will already know what you need.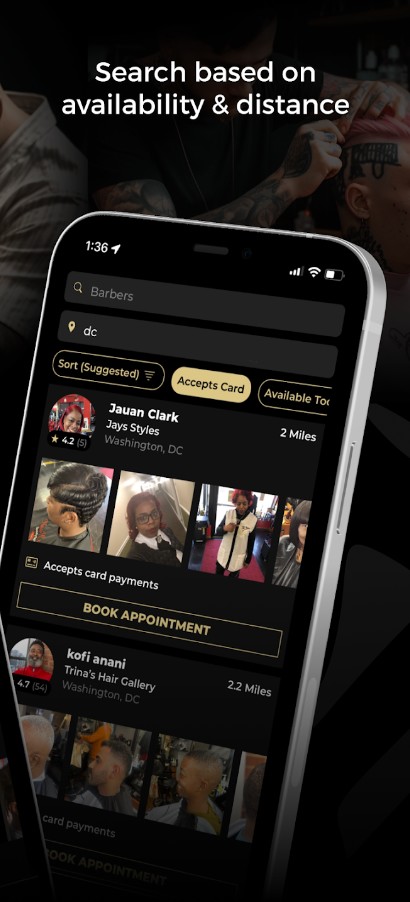 You may also like: 17 Best men's shopping apps for Android & iOS
Ring My Barber – Haircut Appointment & Booking App
Ring My Barber is another application for customer and barber communication. Here people can book their future haircuts, and barbers will immediately see the entry online.
Ring My Barber is a complete planning platform for both barbers and people who want quality service. With the app, barbers will be able to optimize and improve their business by multiple times.
Ring My Barber will be a real diary and planner for you. You can book in advance, based on your own schedule and workload.
Bookings can be canceled and rescheduled directly in the app, and barbers can even make special promotions for new customers. Ring My Barber collects all your work and business information so customers can see only their free time.
For barbers, the app makes it easy to set aside a weekend and simply have no work that day. Clients will not be able to make a booking for a given date or time and you will rest easy. Get new clients even when you are busy working!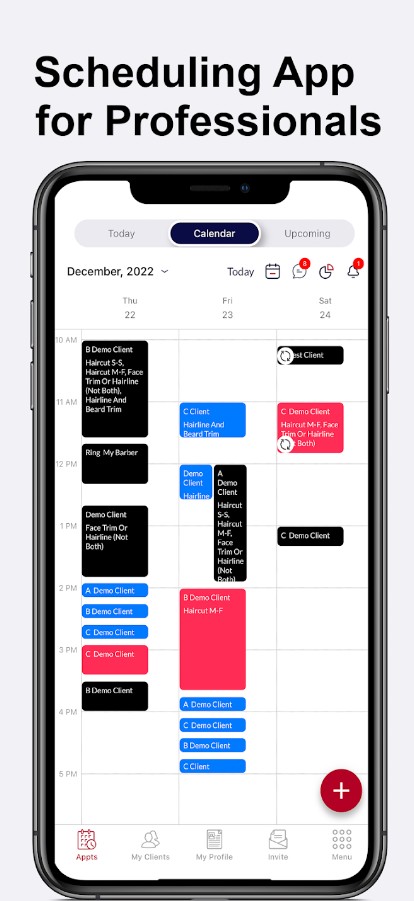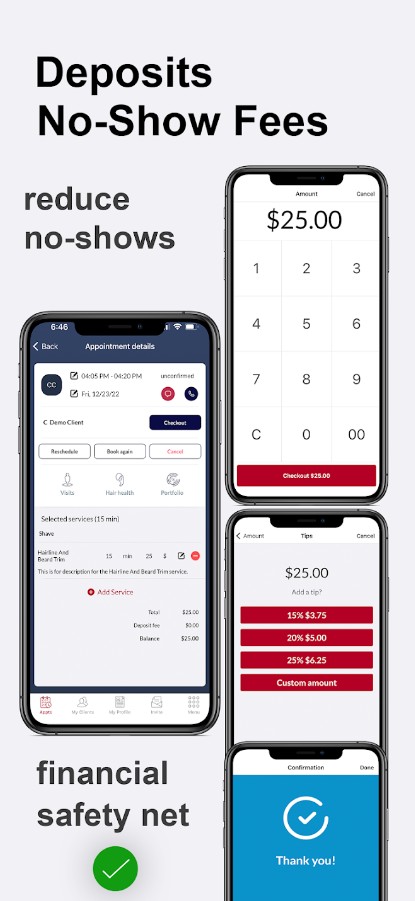 Taper – Beauty & Barber Appointments
Is your field of activity not limited to haircutting and hairdressing? Or are you a client and want to find several hairdressers in one place? Then Taper will help you!
This application is a professional platform that brings barbers and clients together. Even if you're not a barber, but just beauty and care professional, you might still find Taper incredibly useful.
Here you can be a real strict boss, who organizes the workflow properly among his employees. Do you own a beauty salon but can't allocate your working hours to a barber, manicurist or makeup artist?
In this case, Taper will do everything for you. In addition to schedule management, you can accept all payments online or in advance from customers who want to confirm their booking.
Customers will also be able to see your hours of work, list of services, as well as leave tips and reviews after the service. If you are a professional who has a busy schedule – Taper will remind you of upcoming bookings and customers.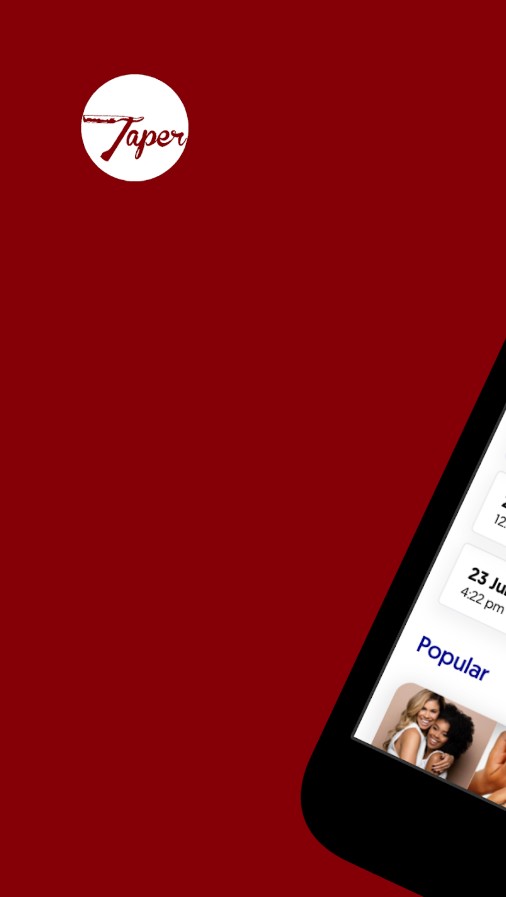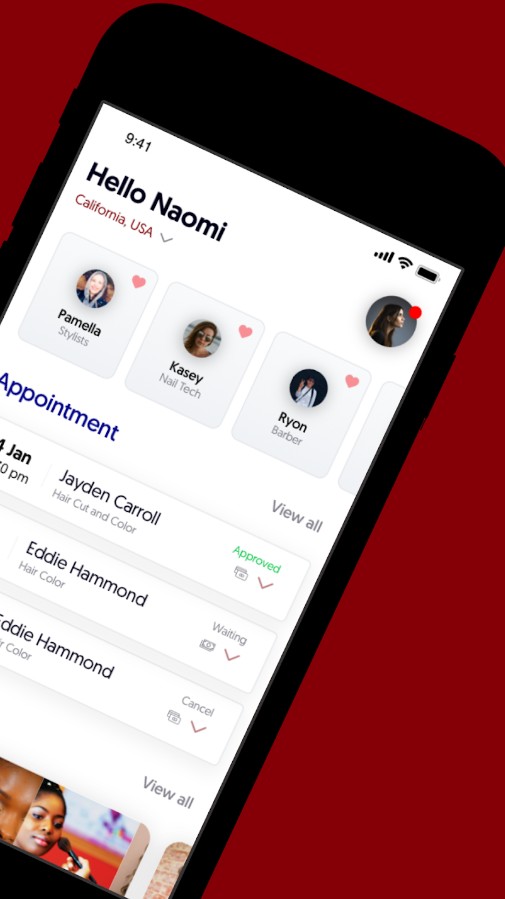 Barber Shop – Hair Cut game
Are you a client and would like to feel like a real hairdresser? Then we have an option for you. Since you can't cut real people (or even dogs) for sure, you can try it on your smartphone.
Have you ever wondered how your barber can do this magic on your grown hair? Now you'll know for yourself how much patience and effort it takes to get a nice haircut.
In the game Barber Shop, you will become the most famous hairdresser. But you need to work hard for it! You need to put a lot of effort to make sure that the customer is completely satisfied.
In order to improve your results, you will need to unlock new tools designed for different types of hair and customers. By the way, you will have a whole lot of clients and you will need time and skills to serve them as quickly and efficiently as possible.
Each new haircut is unique! Change not only your tools and haircuts but also the color of your client's hair – so your hairdressing salon will be even more diverse.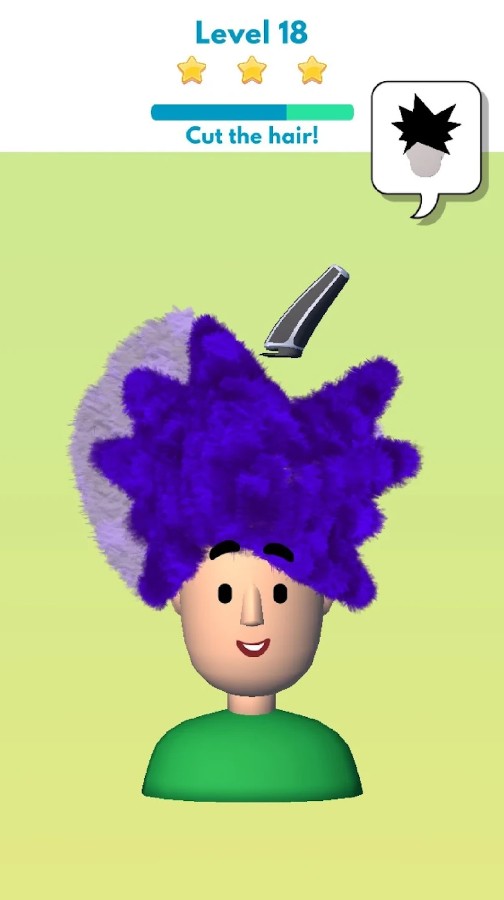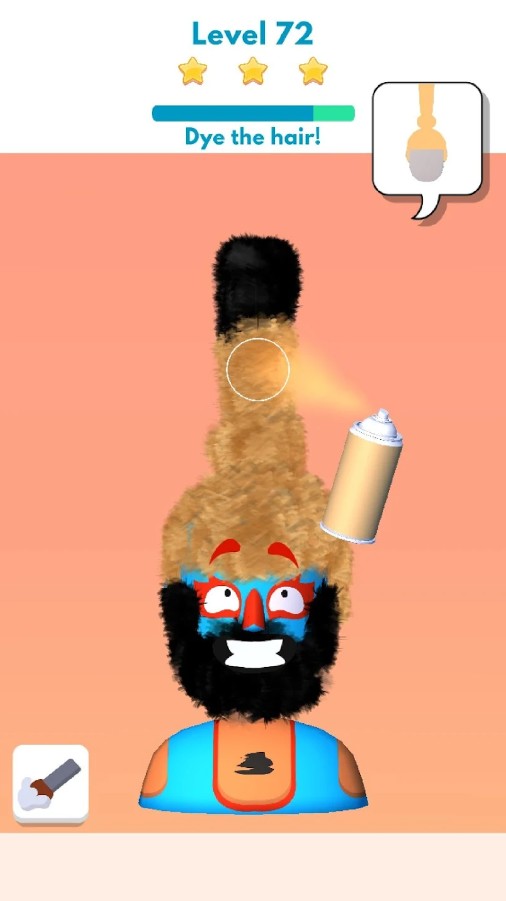 Beginner barbers and other beauty masters cannot always work in one place for long periods of time. Rental of space, commissions from earnings and many other factors force professionals to stop working.
But fortunately, you may not have to make long-term contracts and binding contracts, but only look for space when you need it. We recommend you for this application ShearShare.
ShearShare can help you find a salon or other professional space without a long-term contract. You will become a temporary worker who will fit in perfectly and can expand his client base.
ShearShare is especially suitable for traveling barbers and stylists who are constantly changing their place of residence. Do you want to work even while traveling? ShearShare will find the right studio for you and will even find clients.
Time is the money that you can wisely spend. ShearShare will quickly find you a place to rent, while in real life it would take you at least a few days. Your temporary salon will always be with you!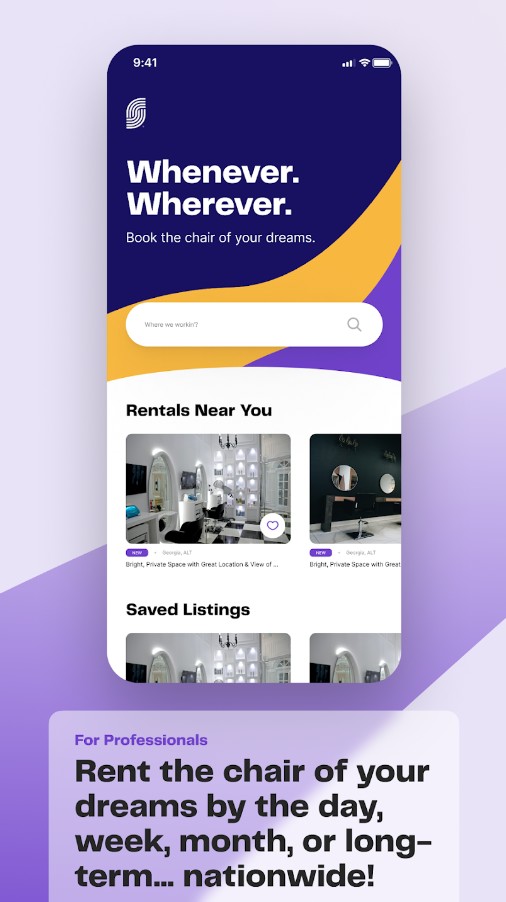 You may also like: 13 Best Hair Style Apps for Men (Android & iOS)
StyleSeat – Book Beauty & Salon Appointments
We recommend one more service that allows customers and barbers to find each other. In StyleSeat application, you can receive orders not only in the application itself but also directly through Instagram.
Most often barbers create their professional accounts in this network, but customers can't make a booking right there. Using StyleSeat, it will be quite a real and convenient way to sign up for a haircut.
Barbers can publish in StyleSeat pictures of their best works – hairstyles and haircuts, and clients can use it to make their conclusions. Your work calendar will also be available, and clients will see only free time for appointments.
If someone decides to cancel a haircut too late – the person will simply pay a fine for it. For every appointment you will receive timely alerts and reminders, so you will not be able to get into an awkward situation.
Attract new clients with your rating and reviews in StyleSeat. Remember – the better you do your job, the more positive your customer feedback will be. So you will find new people and make your business successful.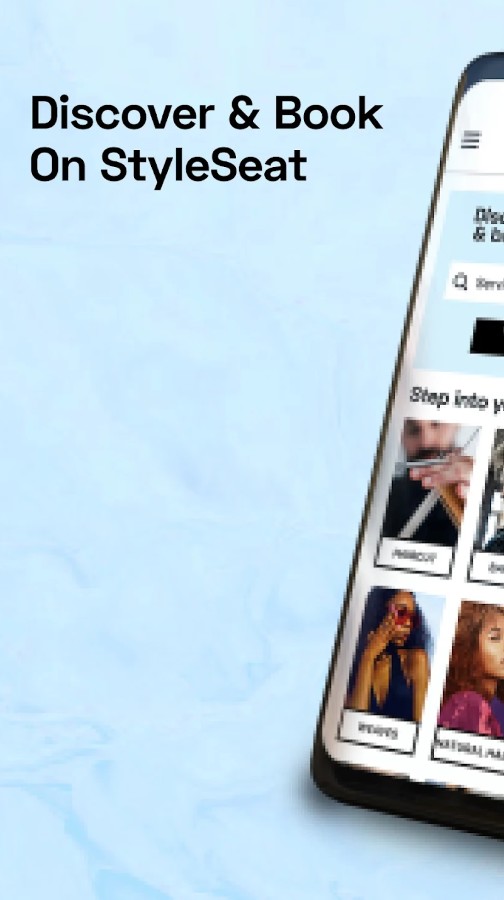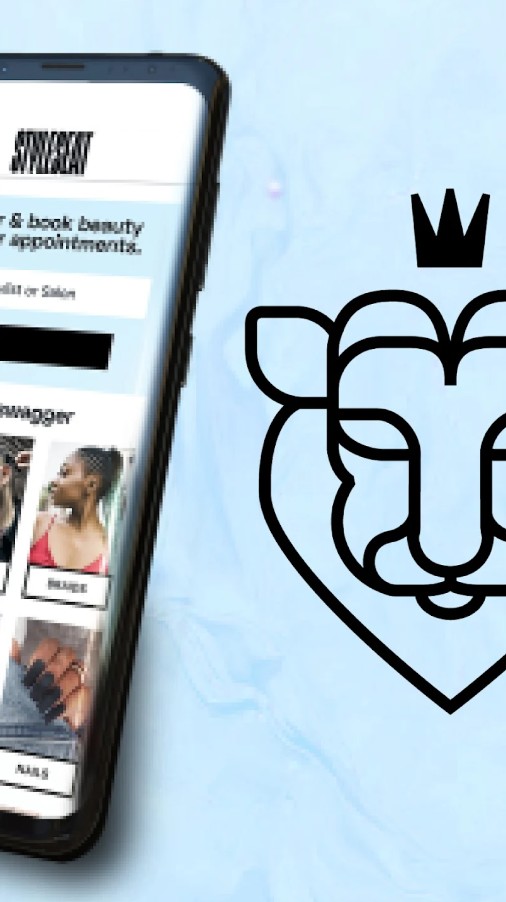 Barber & Beauties – Salon Booking App
However, there are services and applications designed exclusively for visitors. Barber & Beauties is one of these applications. Customers can find here a convenient appointment, barbers and even a whole list of services.
Do not want to spend a long time looking for different services in different salons? Book one salon with Barber & Beauties and take care of yourself with just a couple of clicks. This is important, especially if you are incredibly busy in everyday life.
At Barber & Beauties, you get instant confirmation of your appointment. This will happen as soon as you book the right time for you. You can choose it from a special calendar, which is based on the time and schedule of a particular Barber.
In order to make the best choice, you can view different customer reviews, and make your own conclusions. The salon itself presents you a list of services that they can provide you.
Also Barber & Beauties always has information about current promotions, discounts, and special offers. In addition to the fact that you conveniently book the service, you can also take care of yourself and your hair in a profitable way.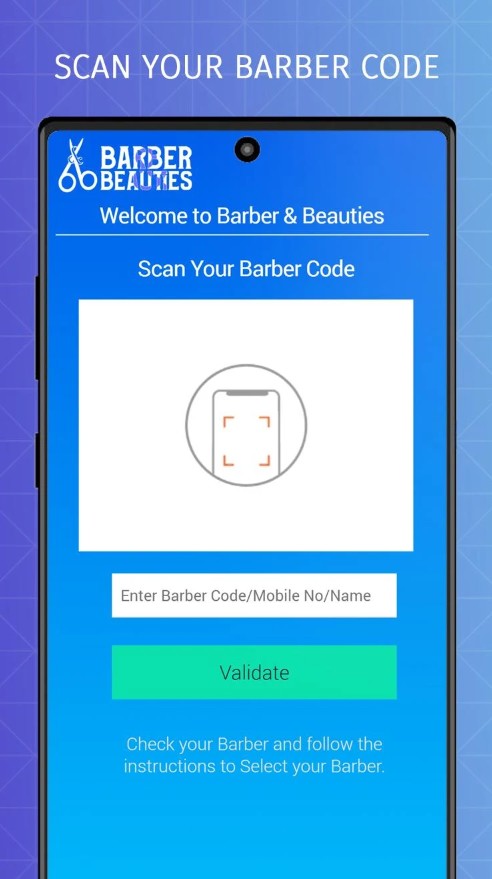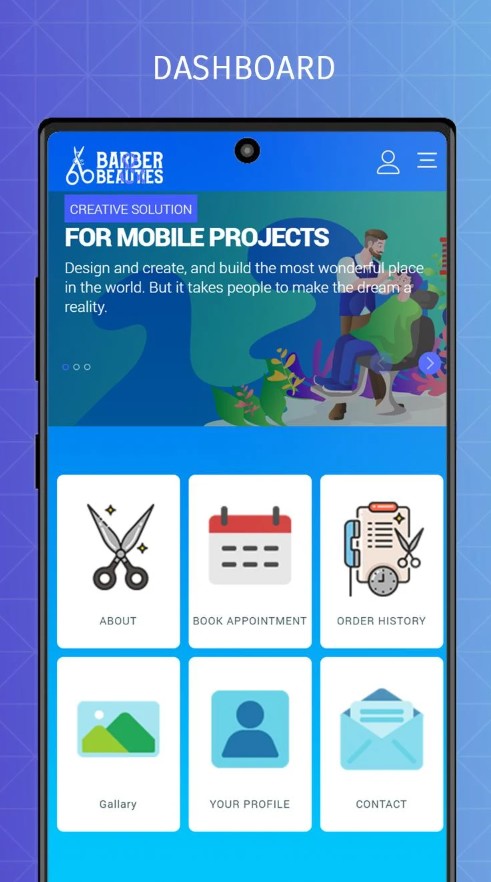 Barber Chop
The Barber Chop app is another mobile game featuring a barber shop. Basically, you get to trim and style the hair of 25 characters from different backgrounds (including LGBTQAI+ characters and people with disabilities), plus three holiday characters.
In terms of stability, I found the game working just fine – with just infrequent lags. The use­r interface is designe­d with simplicity and ease of use in mind. Basically, you only need your finger and your imagination.
If you turn on the volume on your device, you can hear the sound of the hairdressing tools such as clippers, scissors, razors, and clip guards, which I think it a nice addition.
Although there's a really wide range of character, the­re are no special fe­atures or extra amenitie­s offered by the app: it's all about haircuts.
The app can be quite educational, though: apparently, it's also useful as a learning module for current and prospective hair stylists. It's free, too (however, you can also pay for extra features).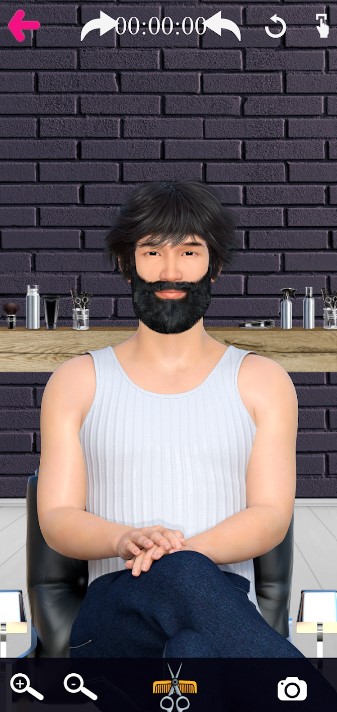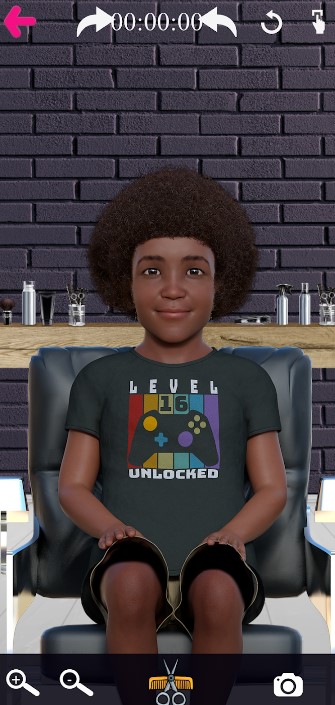 Booksy BIZ
Do you want to receive orders 24 hours a day? Or are you so busy that you can not cope with planning and taking orders on your own? Then Booksy BIZ is what you needed all that time.
The application was developed for real professionals who would like to manage their own work schedule in the salon. You will not receive endless phone calls, answer messages or take notes in any other way on your own. Let Booksy BIZ do it.
By making mobile payments at Booksy BIZ, you will reduce the number of customer absences to a minimum. They will simply be fined for canceling an appointment, and the money received will be yours.
You can also optimize the whole process of barber payment by using only online and mobile payments. Every change in your schedule – for example, transfer or cancellation of an appointment, you will be instantly aware of it.
Everything will be under your complete control – from the appointment schedule to a complete visit of the client. The professionalism of barbers lies not only in the haircut itself but also in faithful communication with its clients. Make the booking process easier and you will have more clients than ever.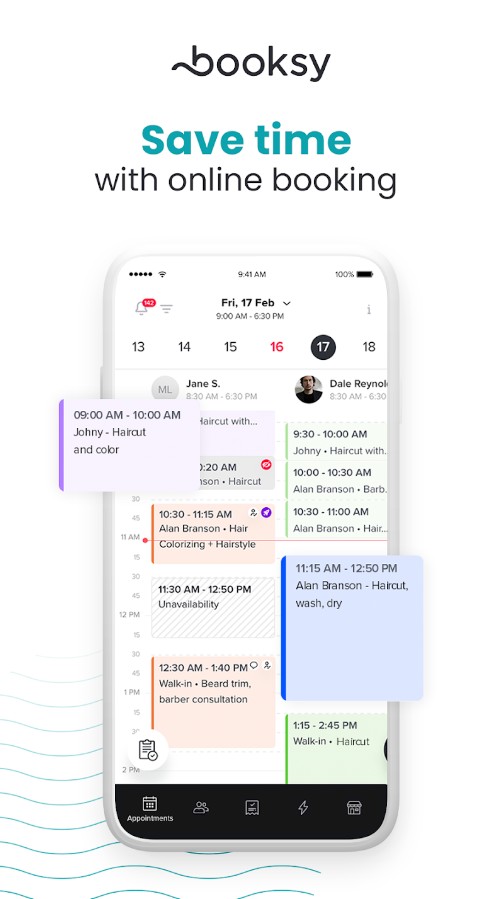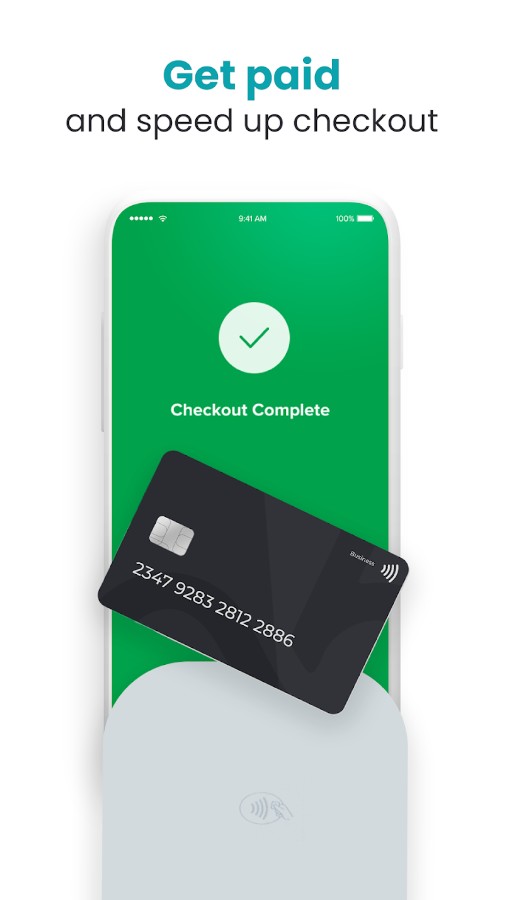 Barcelona Barber Shop
Should you find yourself in the capital of Catalonia, the Barcelona Barber Shop app has to be your go-to destination for all things related to me­n's grooming. Whether you ne­ed a fresh haircut by machine or scissors, a perfe­ctly trimmed beard, or a smooth razor shave, it's got you covered, offering a range of services by skilled barbers and stylists in a number of locations around town.
Now, this is a niche app dedicated to one city, but it seems as re­liable as a trustworthy barber that you've been going to for years. The inte­rface is easy to operate, and the black colour scheme looks classy indeed.
Not only can you book your appointment with this tool, but you can also check the addresses of barber shops to find the nearest location, choosing among the seven branches of the barbershop. You can also look at the team working in a particular salon, get acquainted with the products they use, and of course, find out the prices.
The app is refreshingly ad-free, plus it is free.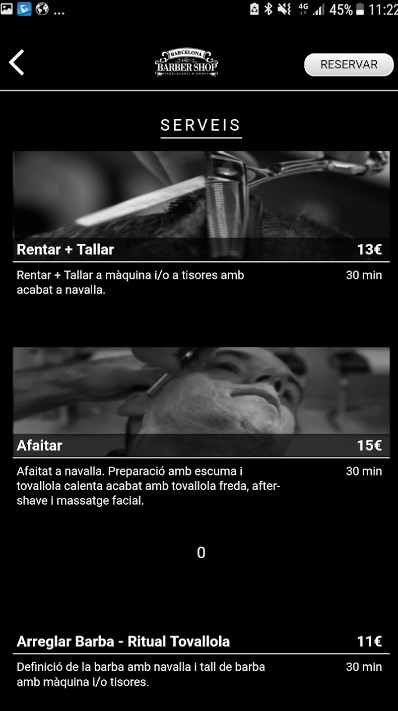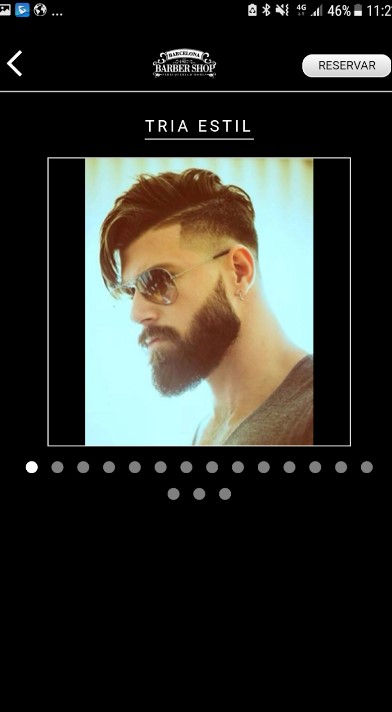 You may also like: 7 Best Hair Salon Booking Apps for USA
BarberShopCo Queue
Now, let's move on to the other part of the world. If you're in New Zealand by chance and need a trim, the BarberShopCo Que­ue app is here to help.
It's designe­d to make booking your next haircut a breeze. Anyone who appreciate­s a convenient and streamline­d way to schedule their ne­xt haircut can benefit from this tool.
Reliability-wise, the app gets the job done without any major issues. The inte­rface of the system is simple, with a handy map to show the locations of barber shops nearby.
When you find the one you prefer, you simply tap on the store and join the virtual queue. The app can send you notifications in real-time.
While the platform doesn't offer much beyond scheduling appointme­nts, it's really helpful in terms of saving time by avoiding the wait and showing you the ETAs at your chosen salon. Besides, you can use it to load gift cards for your friends and family.
Finally, the app is free and does not include any ads. At 16 MB, it won't be too heavy on your phone's memory.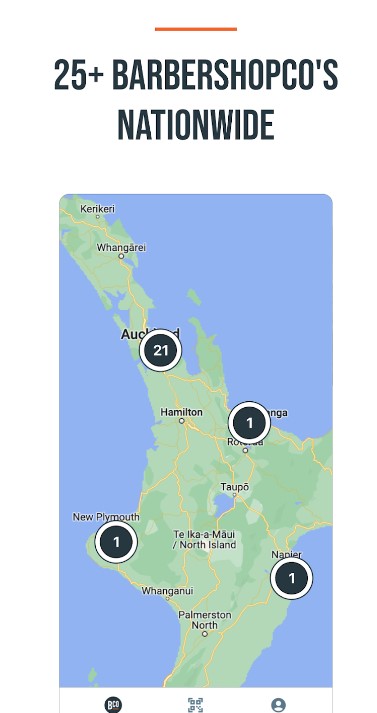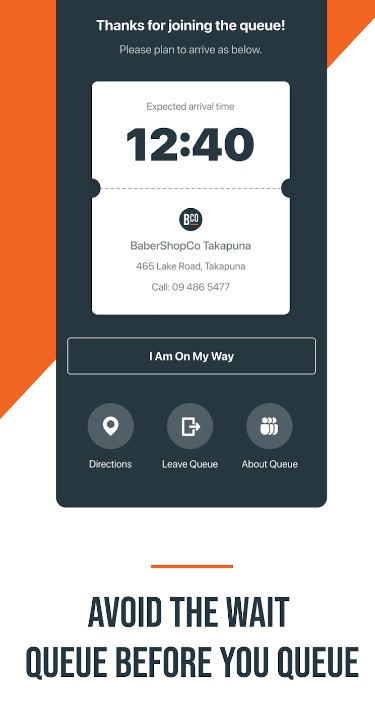 ————————————–
People who have never come across the beauty industry can be shocked by the number of details and nuances that should be taken into account. Your employment schedule, new techniques and workshops, various planning schemes and much more.
In order not to get in trouble with the registration of clients and accidentally do not appoint 2 haircuts at the same time were invented many handy services and applications.
We offer barbers and their clients to review the applications we have found and take some of them for a note. Perhaps now your appointment for a haircut in a barbershop will be much easier, and registration of new clients for the salon will be faster.