Today, our smartphones are able to replace lots of useful things in life. When we go through a dark entrance or dig under the hood of our car in the dark, we no longer use a flashlight – it takes just a couple of finger movements to turn on the embedded flashlight. There are lots of examples of this kind.
In this article, we're going to contemplate applications for measuring distance. These apps will help you to find out how tall this or that building is or how far away that ship from the other shore of the river. With no further ado, let's jump right into the reviews.
You may also like: 7 Best Distance and Area Measurement Apps for Android & iOS
GPS Fields Area Measure
Among all the distance measuring apps we found this one is the most reliable one and obviously, most popular one. The accurancy of all the measurements on the maps seems to be more than well, and you can plan allyour routes using this app, for example, when you are travelling.
To use it, first you need to click on the icon in the lower right corner, then select one desired point, then click on the icon again and already on the second necessary place. And at the end, click on the check mark, which is also displayed from the bottom after selecting two points.
The result will be visible from the top in the middle. In "Distance Measurement" there are two design options to choose from – a map and a satellite view of the Earth.
In addition, you can plot a complete route in it by selecting several points at once. You can reset the previously selected data by clicking on the three bars in the upper left corner, and then on "New route".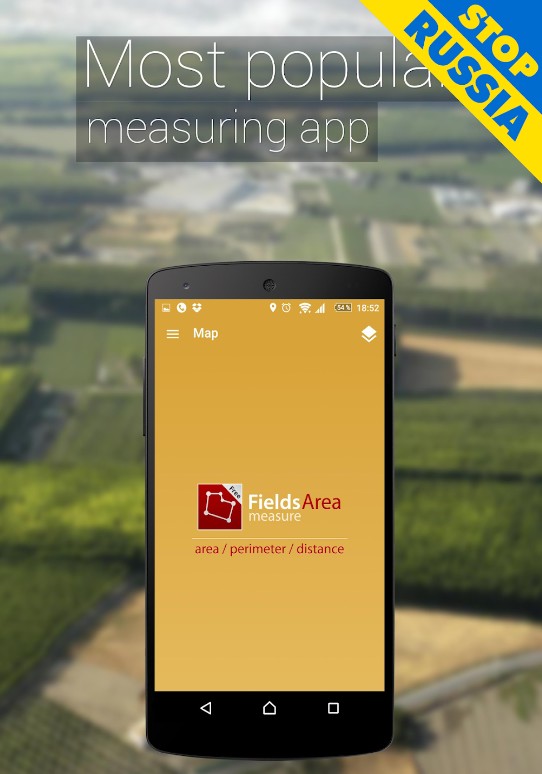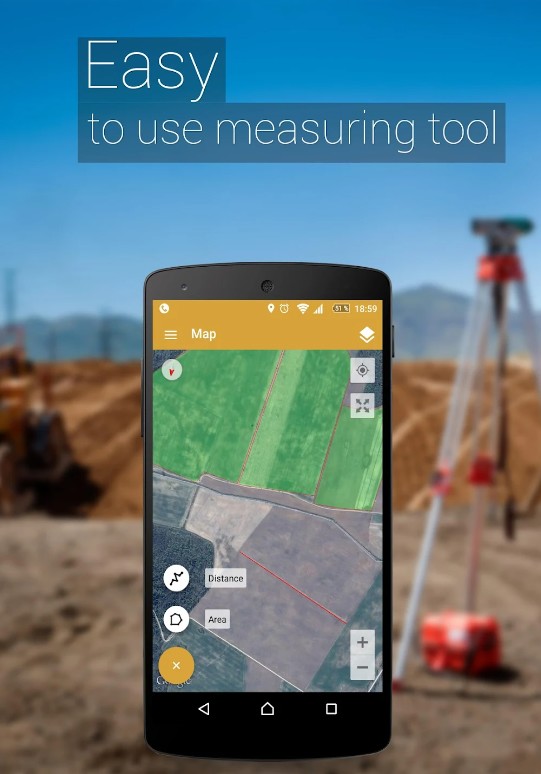 You may also like: 6 Best Land Measurement Apps By Walking (Android & iOS)
EasyMeasure – Measure Distance with your Camera
EasyMeasure is a high-quality measuring app available both for Android and iOS devices. It allows measuring the distance from different objects that can be captured by the camera lens of your gadget.
The app is very intuitive. You just need to direct your phone to any object and it will show the distance between you and the object. The measurements are displayed on top of the camera screen.
With the help of EasyMeasure, you can even learn the heights of people around you. The app can also be helpful in playing golf. The results can be shared via Facebook, Twitter, or email. You can also just save a screenshot if it is convenient for you. If it is too dark outside, you can use a flashlight to get more accurate results.
All in all, EasyMeasure is a great app that can be used in many different circumstances.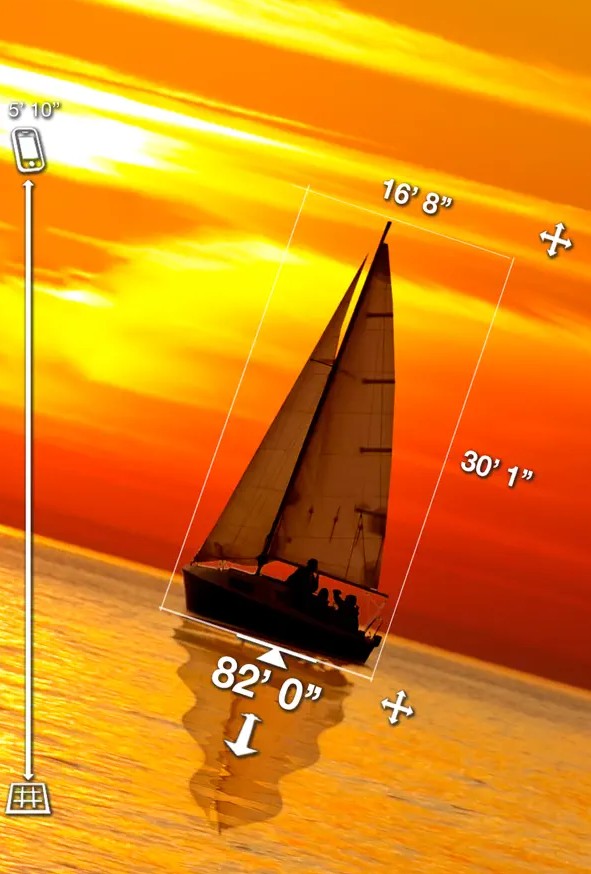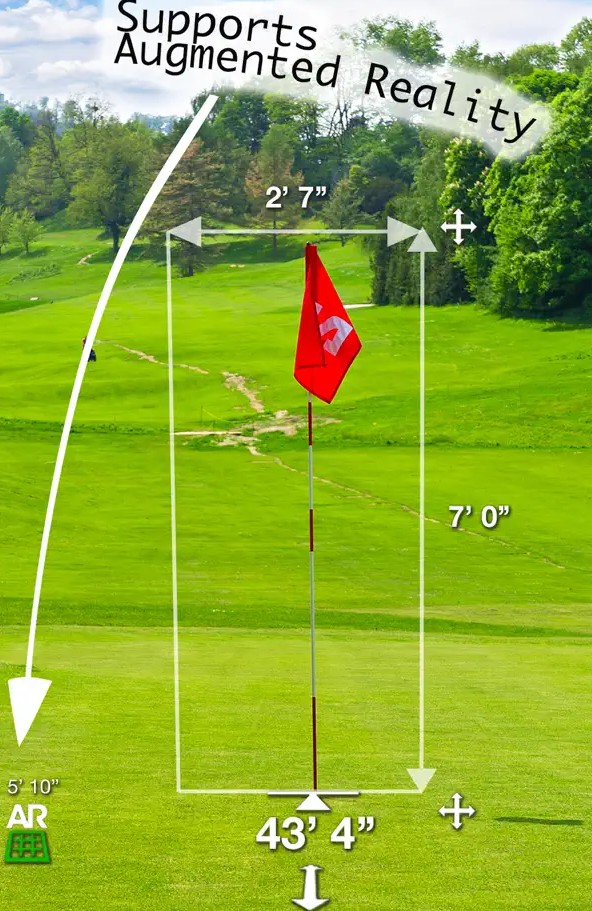 Distance Measure
Distance Measure is an application that will help you measure the distance from one point on a map to the other. The working principle of the app is very simple. You need to tap and hold the map to set a new point, then choose one of the opened options and read what to do next.
In the settings, you can change the map type or measurement unit. The app uses online maps so you'll need an Internet connection for measuring. The results of measuring can be saved.
In sum, this is a very nice app used for a specific purpose which is measuring distance. Now you know that you can measure land with Distance Measure!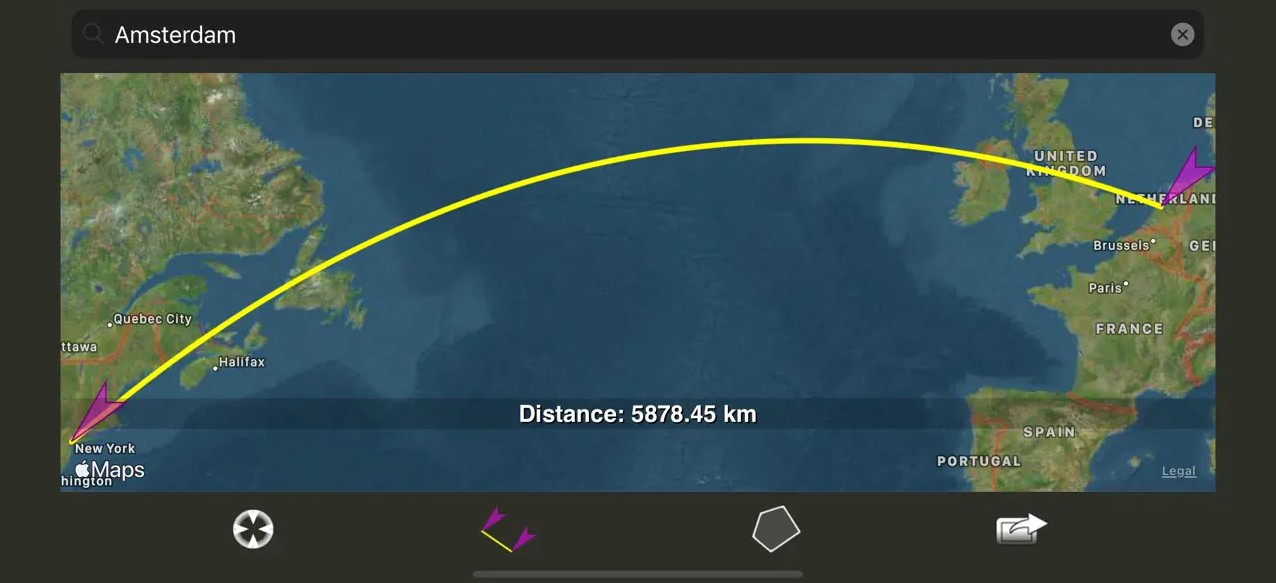 Smart Measure
Smart Measure is one of the most popular distance measuring tools for Android. It has been downloaded more than 10.0 million times. The app supports 12 languages.
With the help of the app, you can measure the distance from and the height of any object. All that is required of you is to point your camera at an object and press the shutter release button.
It's worth mentioning that to get more accurate results you need to point the camera at the ground. For example, to measure the distance from a person, one should point the camera at her shoes.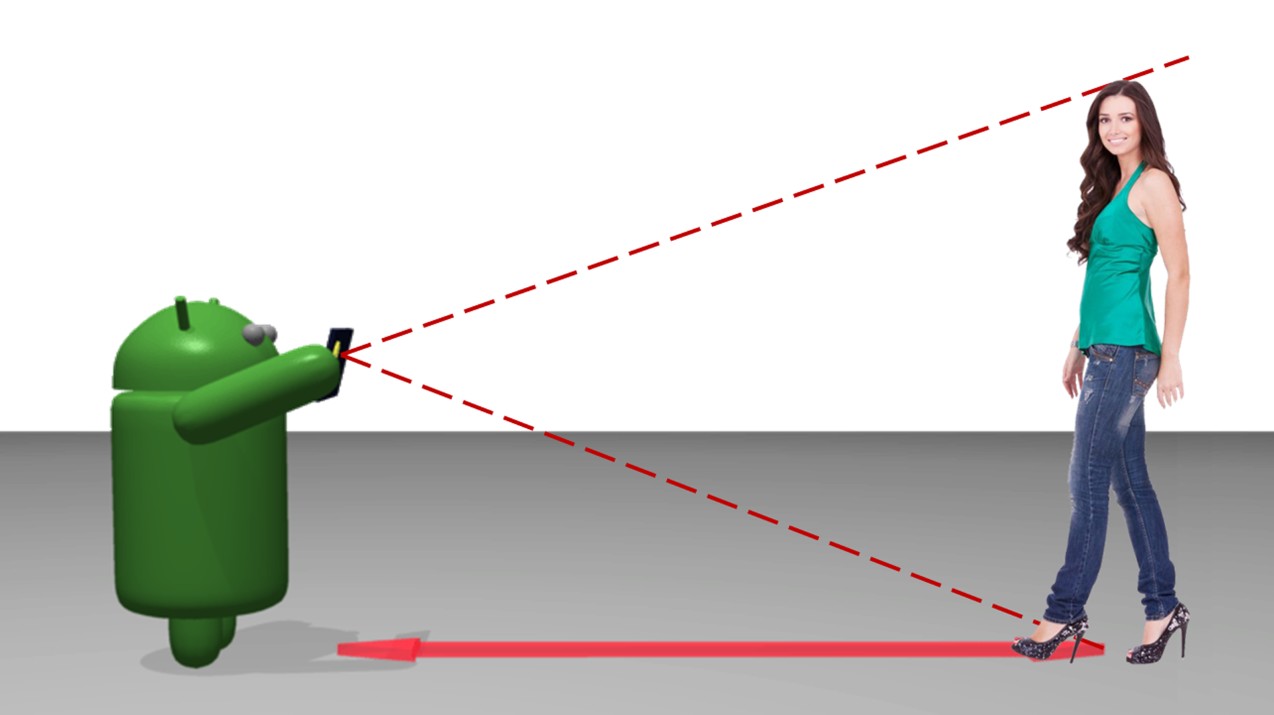 Smart Distance
Smart Distance is an extended version of distance meter from the Smart Tools series. Just like other apps on this list, it measures the distance from the target using the camera perspective. The most accurate results are the ones within the range of 10m and 1 km.
To measure distance, you should know the height or width of your target. Don't worry if you don't have these. If you don't know the exact height of an object, you can always estimate it. The approximate height of a person is 1.7 m. The approximate height of a golf flag is 2.1 m, a bus – 3.2 m, a door – 2 m, etc.
If you know the model of an airplane, you can measure at what altitude it flies. For example, the width of Boeing 747 is 72 m. It is very easy to use the tool. Enter the height (or width) of the target and tap the screen. When the target is aligned along the two lines, you will get the distance.
There are three tools for measuring distance in this app:
– Smart Ruler (short distances, touch): 1-50cm;
– Smart Measure (average distances, trigonometry methods): 1-50m;
– Smart Distance (long distances, perspective estimate): 10m-1km.
All in all, this is a tricky application, using which you can get really accurate results. It is always cool to try something new.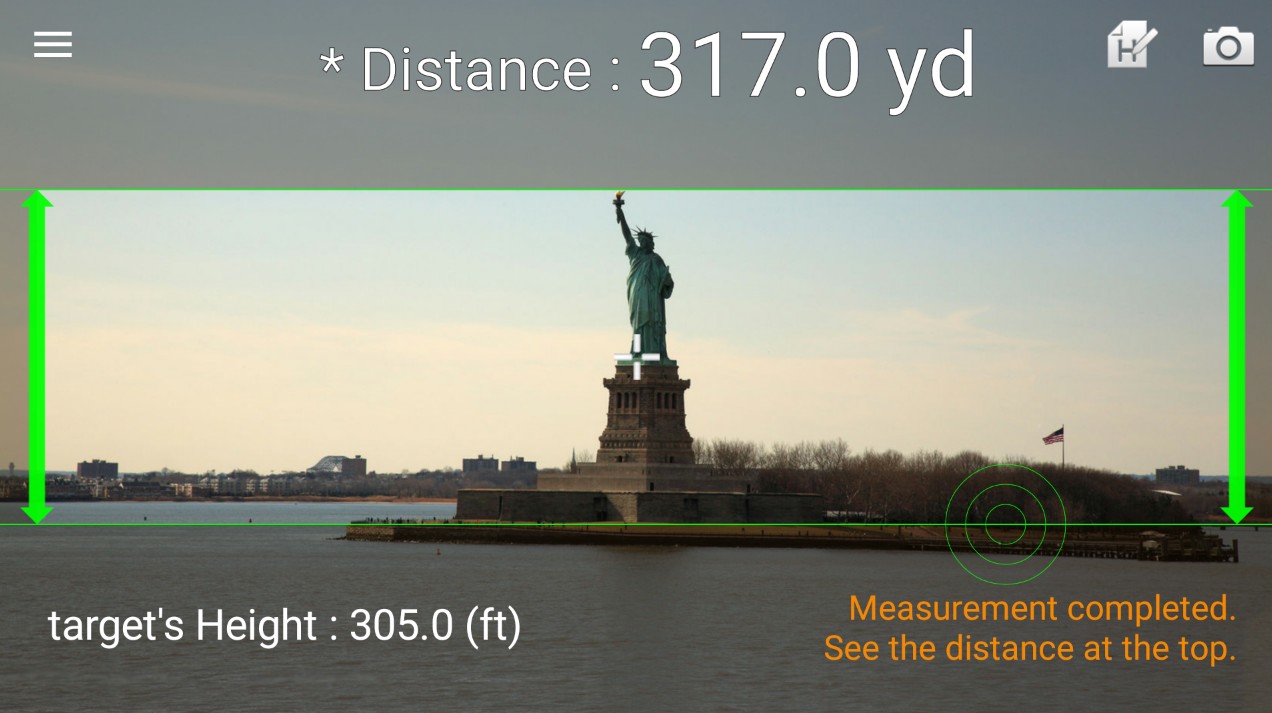 Distance Meter
Distance Meter is a simple app for measuring the height of different objects and the distance from them. To do that, the app uses your phone's camera.
How does it work?
To measure the distance, stand up, direct the camera to the bottom of an object and tap the shutter. To measure the height, point at the top and tap the shutter.
You can measure the distance between you and any object by pointing the camera at the ground near it. The height of the object can be measured by pointing the camera at the object's top.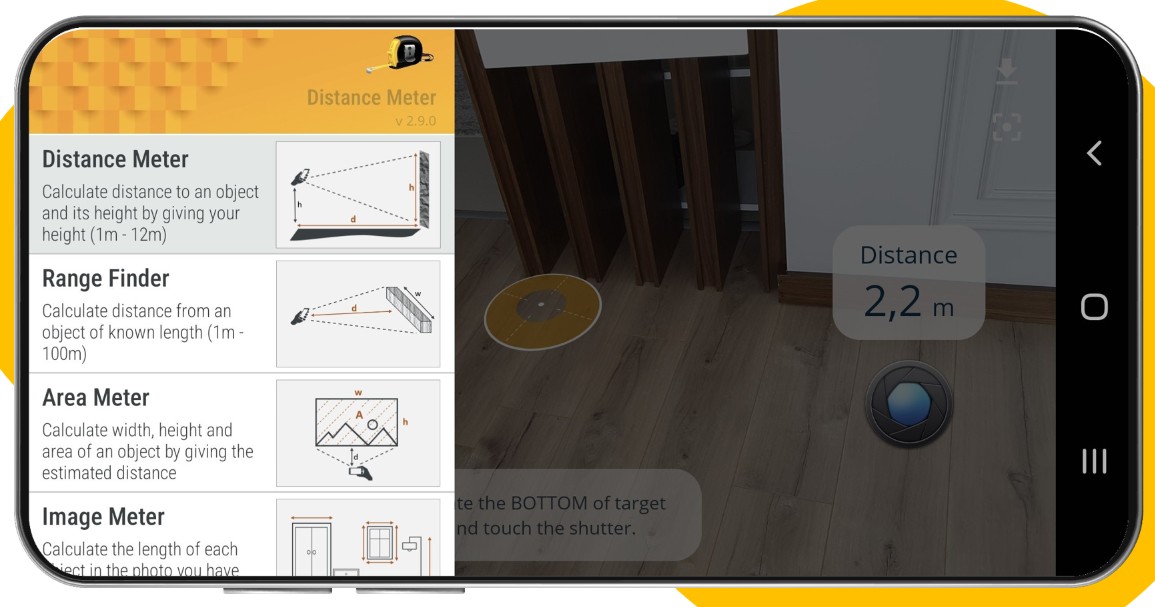 Distance Measurement
Distance Measurement is a free application for iPhone users to measure the distance between two points with just one finger slide. Open the app and try to draw a line on the map with your finger from one point to another. After doing this, you will get the results of your measurement.
The app will show both the full and the shortest distance between the two points, both in miles and kilometers. There is a search engine, so you can search for any place you want to get to. Your current location can also be found with the help of a Distance Measurement application.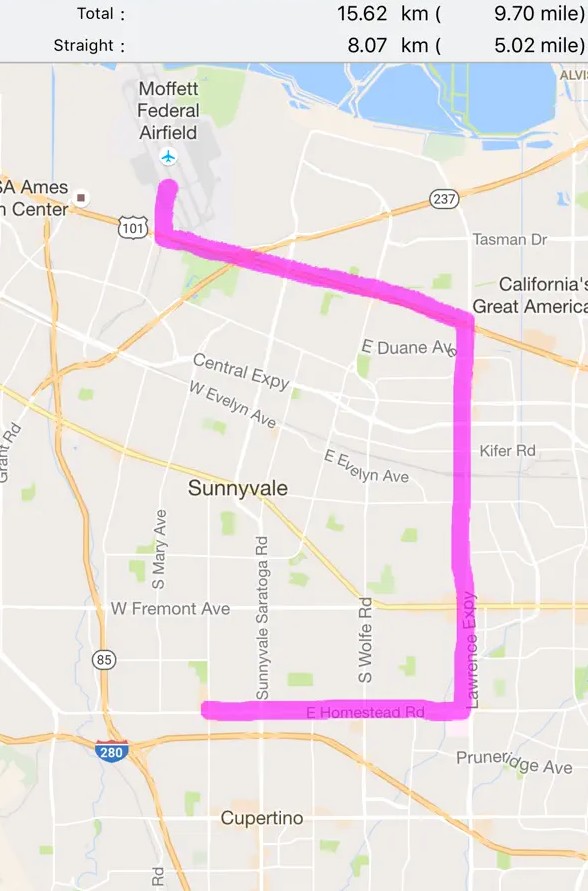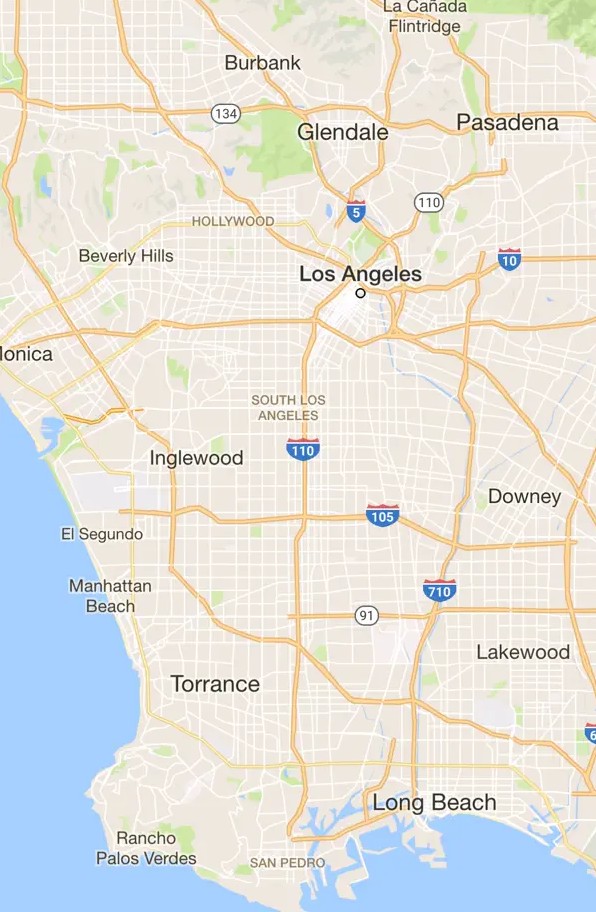 Distance – Find My Distance
This user-friendly distance measuring app created for iPhone users is also for measuring distance on the map. To measure distance, you should simply touch the screen and draw a route on the map.
You can use the built-in magnifier to make a more accurate measurement. There is a Unit button with which you can change the unit. To find a certain location, you can use the app's search engine. You can search by name, city, state, or country.
It is possible to share your measurement results via Twitter, Email, and more. You can make a screenshot and send it to anyone via anything.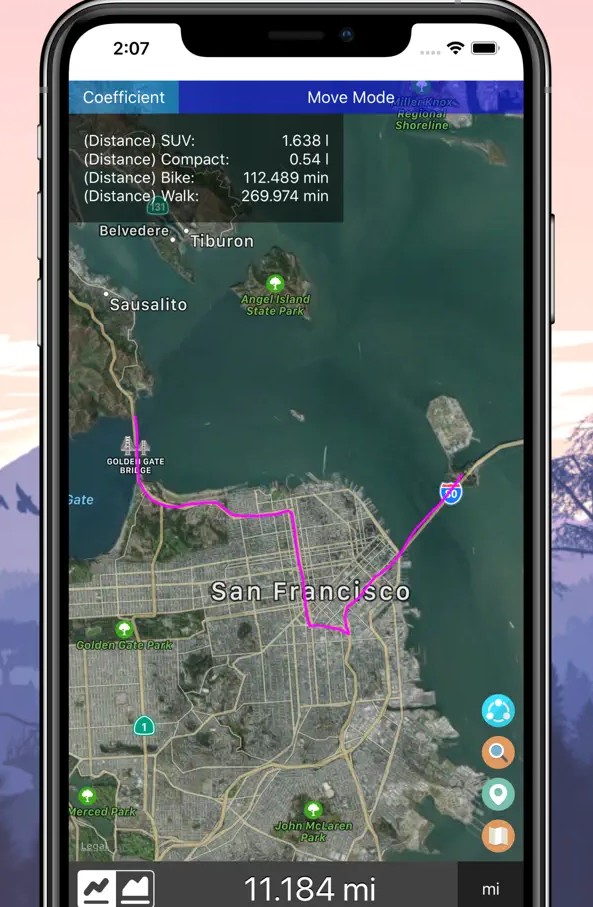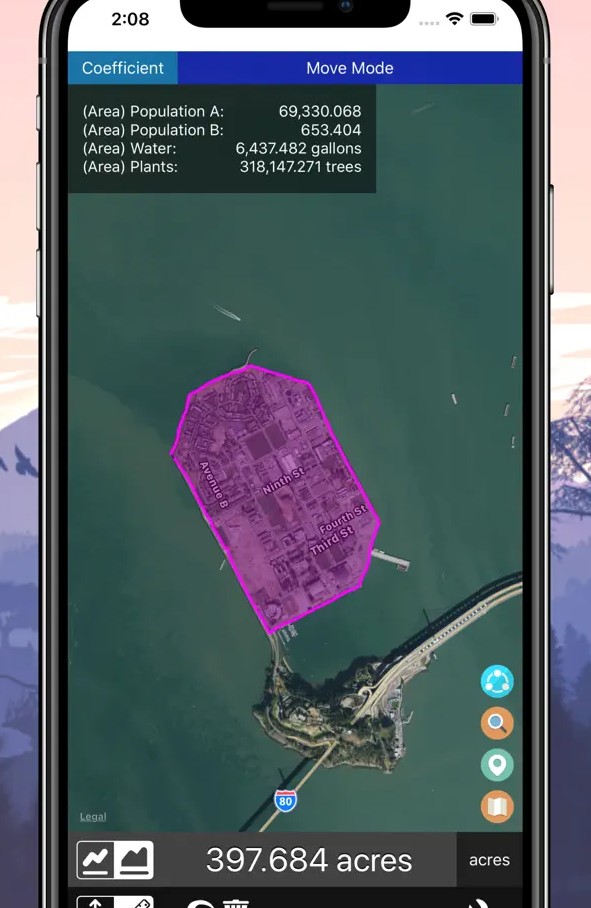 You may also like: 11 Best tape measure apps for Android & iOS
Measure Distance™
The app is designed for both professional use and everyday tasks, providing a wide range of metrics to cater to different needs. With Measure Distance™, users can measure distances using various metrics, including feet, meters, miles, and kilometers.
It eliminates the need for physical measuring tools, making it a convenient and portable solution for anyone on the go.
The app's precise measurement capabilities ensure accuracy, making it suitable for professional use in construction, architecture, and other fields where accurate measurements are crucial.
All in all, i can say that this software can be very helpful whether you're a professional seeking precise measurements or an everyday user needing quick distance estimates.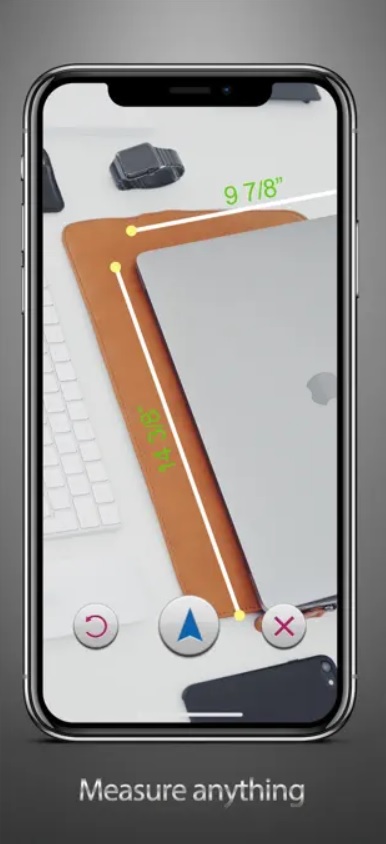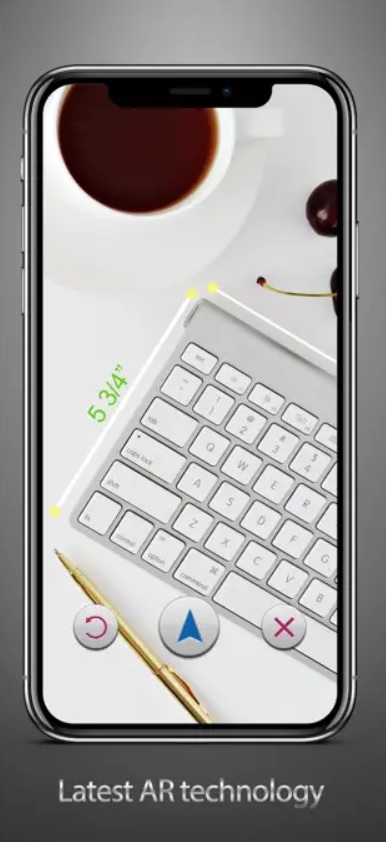 Air-Line
Whatever purpose you are chasing trying to measure the apps between cities, places, countries, and so on, Air-Line will be a great help for you. This is one of the best apps for distance measurements with cool graphics and a user-friendly interface.
You can also choose in which parameters you would like to measure the distance – km or miles. The map provided in the app is the real pictures from the satellite in HD quality.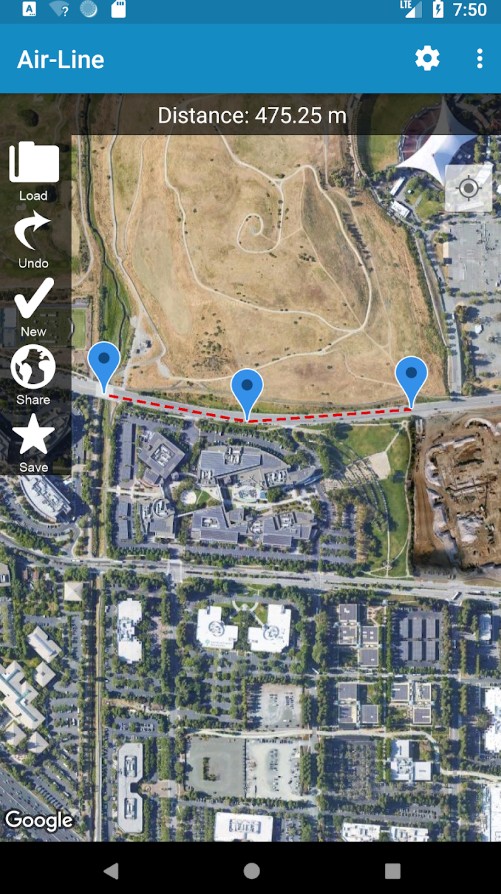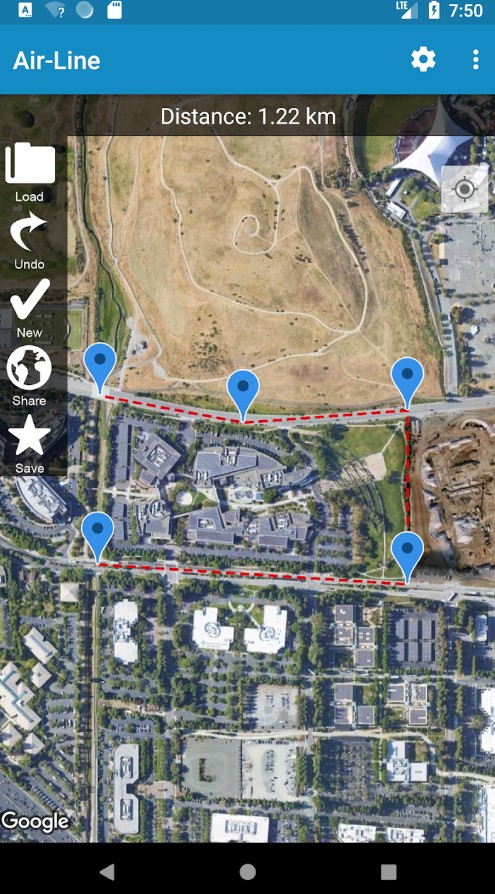 Measure
This is a very simple, but extremely useful app that allows us to measure the sizes of the objects on the photo. Would you like to know the size of the picture you have at your house? Or maybe that size of the box that you would like to transport? Now you don't even need a ruler for that – the dream of a procrastinator.
This app called "Measure" will do all the work for you. All you need to do is to take the pic of an object. That object can have a rectangular shape, or round, or not defined – then you will have to draw the line around it yourself.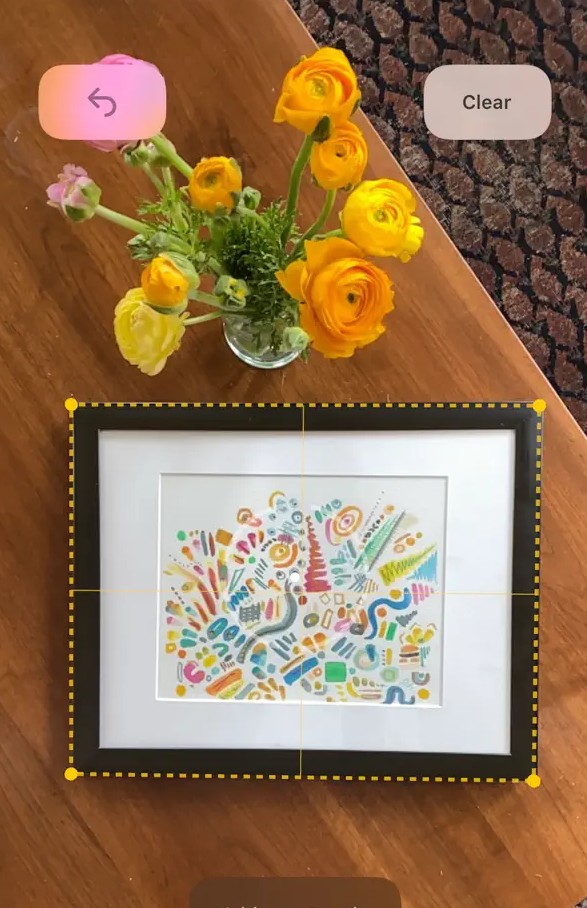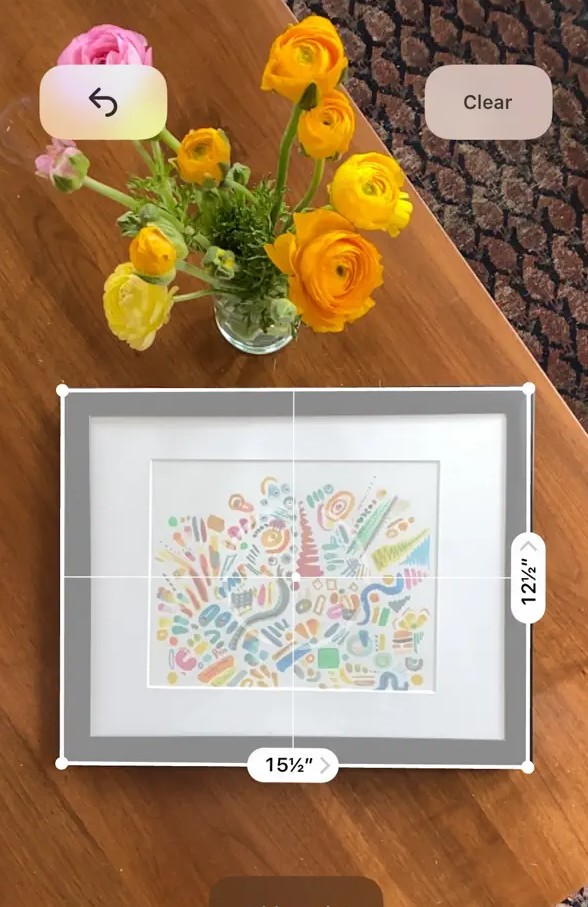 Maps Distance Calculator
The Maps Distance Calculator app is a simple way to make measurements. You can do it by putting two pins on the map, after which the real distance between these pins will be shown to you.
You can also use the app's pen to draw a route. If you want to, you can save the measurements. So, just one more simple app for measuring distance!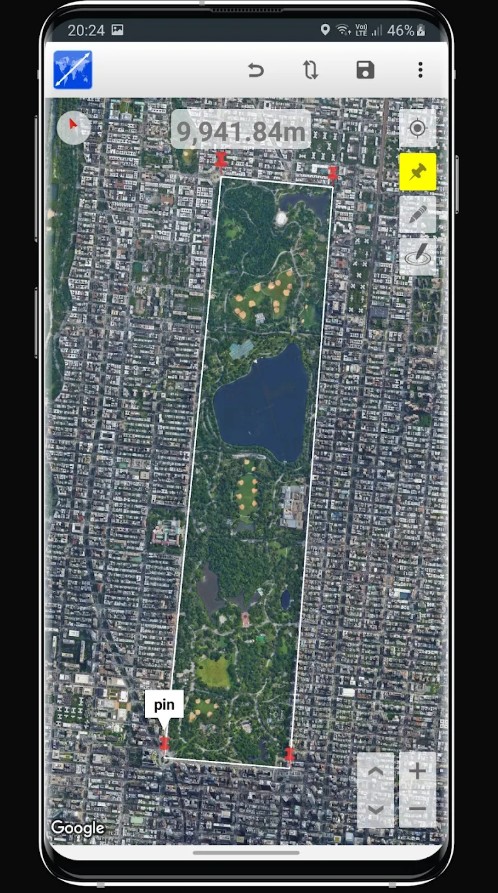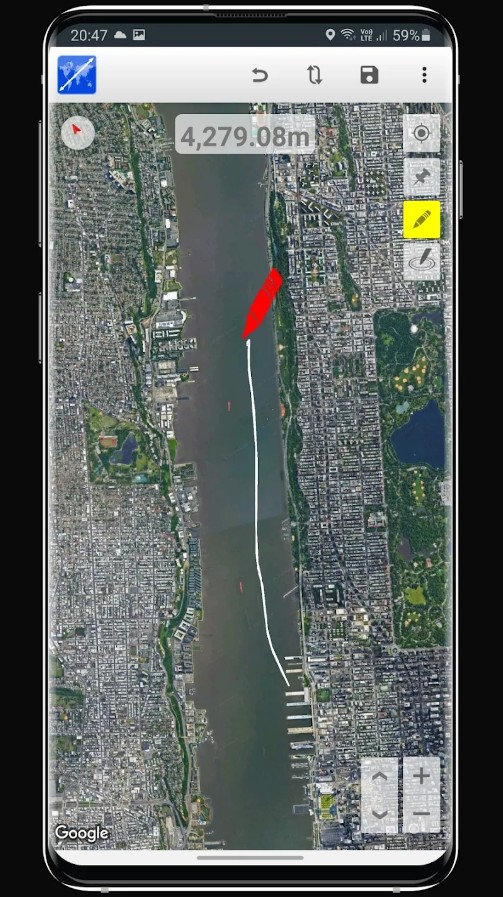 Maps Distance Calculator 2
This app not only determines the distance on maps, but also automatically shows your location. You can also choose the map that is convenient for you, and there are as many as 4 of them there.
And there is also the possibility to turn on or off the display of traffic lights and roads.
All in the same place, you can enter any address yourself, where everything will appear with maximum accuracy and even with full coordinates. The "compass maps" function, where angular degrees are determined by the map and the selected location. And just a compass – used in the usual way.
The fourth function is to determine the area where you need to enter addresses, and the result will appear immediately and in meters.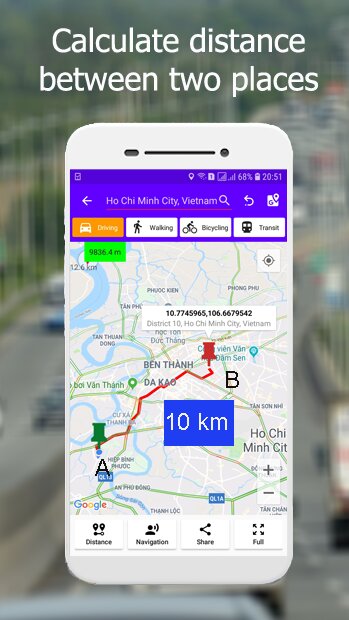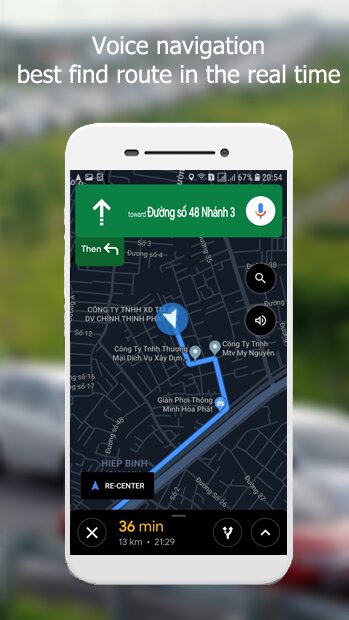 Moasure
Now, this is a really complicated distance measuring app for those who know the subject. However, beginners can try to use this app as well – and then they should be ready that it will take a little time for them to understand how the app works.
Moasure is a 300m/1000ft tape measure, ruler, protractor, and a goniometer (angle measurer) – all in one simple app. What you need to do is to move the phone from one angle to another, and the app will measure the distance automatically.
There's no tape, no string, no laser beam, or camera images. Moasure actually uses the same technology found in space rocket guidance systems – the iPhone's accelerometers and gyroscopes – to calculate precisely how far you have moved your phone.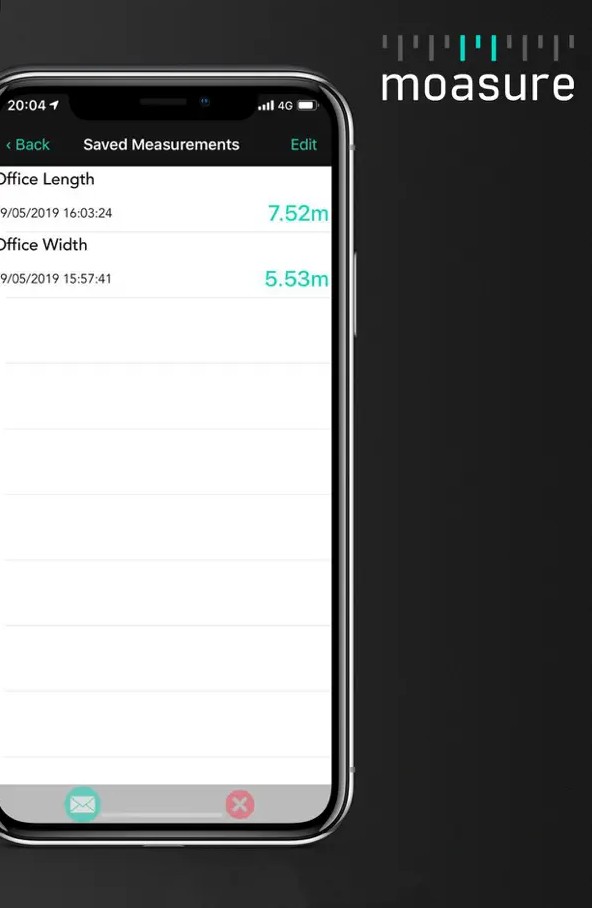 Maps Measure
Maps Measure is a user-friendly app that allows users to measure distances and areas directly on the map. With this app, you can measure distances in meters, kilometers, feet, miles, and nautical miles, and areas in square meters and square feet.
The benefits of Maps Measure include its simplicity and accuracy. The app's intuitive interface makes it easy for users to measure distances and areas by simply drawing lines or shapes on the map.
This feature is particularly useful for outdoor activities, where knowing the exact distance or area can be crucial for planning and safety.
In summary, Maps Measure is a useful app for anyone who needs to measure distances and areas on the go. Its variety of supported metrics and easy-to-use interface make it a valuable tool for hikers, travelers, and anyone who wants to accurately measure distances and areas using their smartphone or tablet.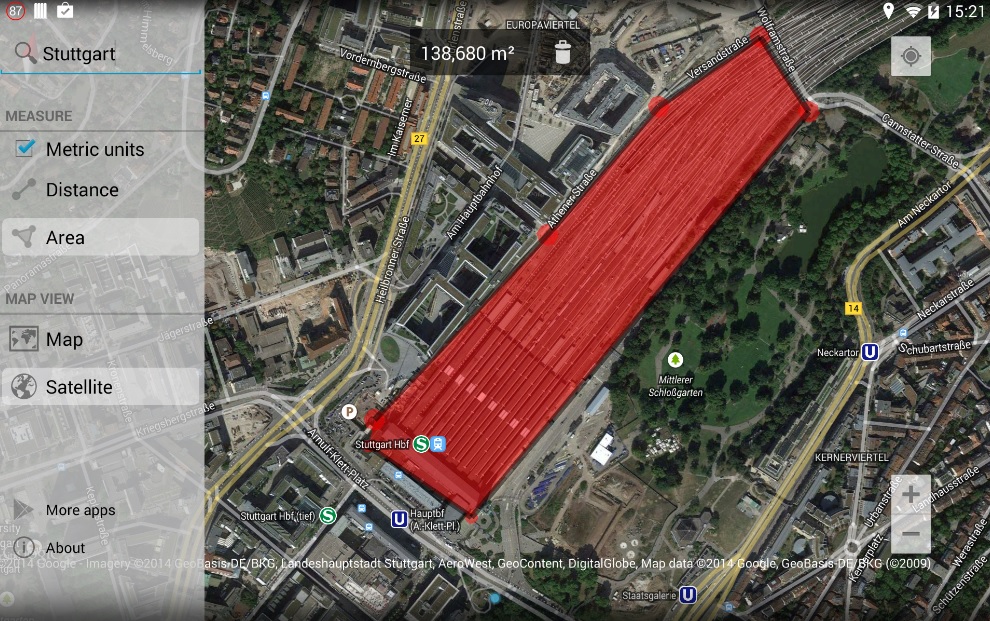 Measure Wheel: Distance meter
Measure Wheel: Distance meter is an innovative app that allows users to accurately measure distances using a virtual measuring wheel. The app offers various metrics, including feet, meters, and kilometers, making it suitable for a wide range of measurement needs.
It provides a convenient and portable solution for anyone who needs to measure distances regularly. The virtual measuring wheel is highly accurate, ensuring precise measurements for professional use in construction, engineering, and other fields.
In summary, Measure Wheel: Distance meter is a reliable and efficient app that simplifies the process of measuring distances.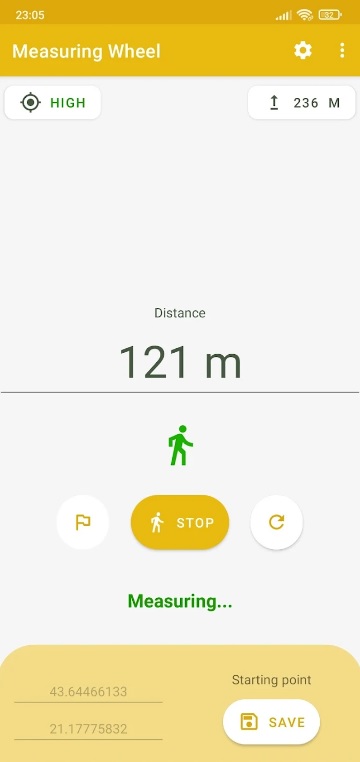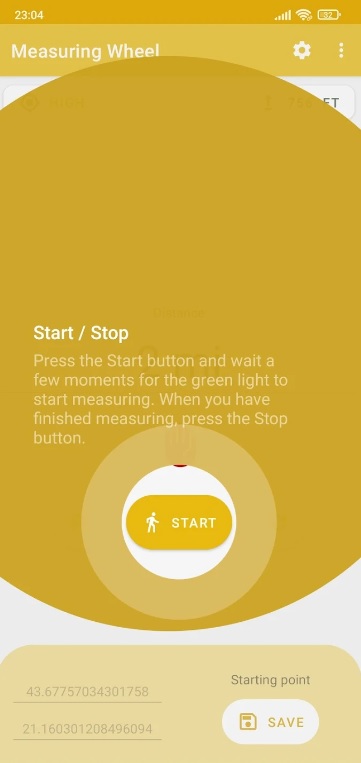 You may also like: 11 Free Pupillary Distance Measure Apps for Android & iOS
Pedometer, Step Counter & Weight Loss Tracker App
Finally, you need to know that there are other distance measuring apps – Pedometer apps. The name speaks for itself. These apps count your steps and measure the distance that you've covered. Measurements are based on the GPS info.
The app introduced here is one of the best of its kind. Not only does it count your steps but it also gives you lots of motivation for adopting a more active and healthy lifestyle.
If you just want to measure the distance, fine! You can do it by simply walking from one point to another. The 'fitness features' of the app are for those interested in losing weight or becoming more active.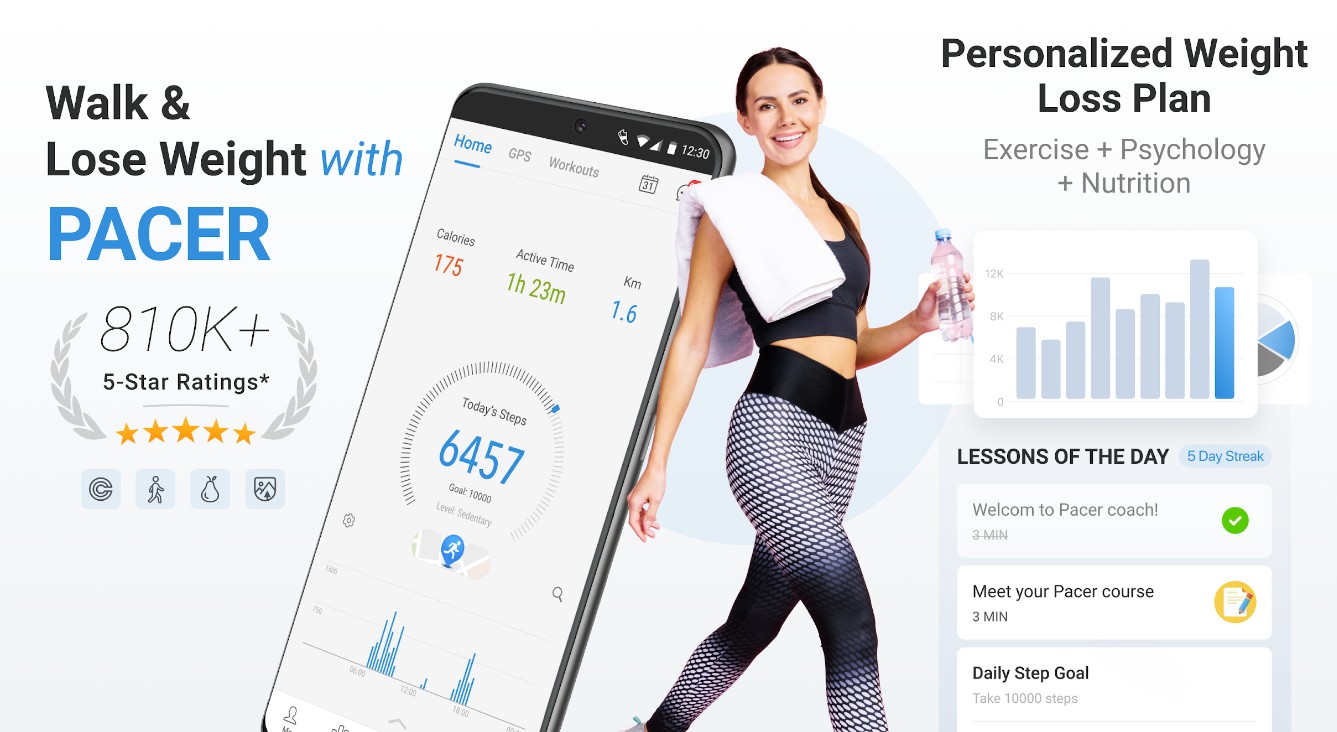 Who could have thought that a smartphone will be used as a measuring tool? And now there are applications that include the most necessary measuring tools that we use in everyday life. In this article, we told you about the most used and helpful ones. Try the one you like most!