The problem of nearsightedness and farsightedness probably affects literally everyone these days. Over time, everyone faces vision problems – because of this, it will be necessary to wear glasses or lenses. You may use the 11 Best Eye Exercise Apps (Android & iOS) to help your eyes relax after working on pc or reading a book.
But before you buy your first pair of glasses, you will need to do some manipulation. One of the burning topics is the simple procedure of measuring the interpupillary distance. The optical store performs this procedure on a daily basis, but you will need to see a specialist.
At the moment, not everyone has a special measuring ruler at home. Thus a classical measuring tool in the form of a clerical ruler will not do – it is necessary to have a special measuring tool.
If you do not have one, it is not easy to measure the interpupillary distance. We suggest you use your smartphone, which can be equipped with a special tool. We found 8 Best Pupillary Distance Measure Apps for Android & iOS for you.
GlassesOn | Pupils & Lenses by 6over6 Vision LTD
Many apps do not position themselves as professional tools, which cannot be said about GlassesOn. The developers claim that their app can be considered medical and used to measure all the data for your glasses.
To buy a new pair of lenses, frames, or even a VR headset, you need information about your lenses, and you can get it from the comfort of your own home. All you have to do is install the GlassesOn app and get all the data you need in a few minutes.
GlassesOn uses computer vision to determine the position of your pupils and eyes. Your face is scanned, all parameters are adjusted, and you get the information you need for your prescription.
Here you can also find out measurements not only of the pupillary distance, but also of the sphere, axis, and others. You may find that you have astigmatism and you should have a complete eye exam. With GlassesOn, interpupillary distance can be measured for free and at home!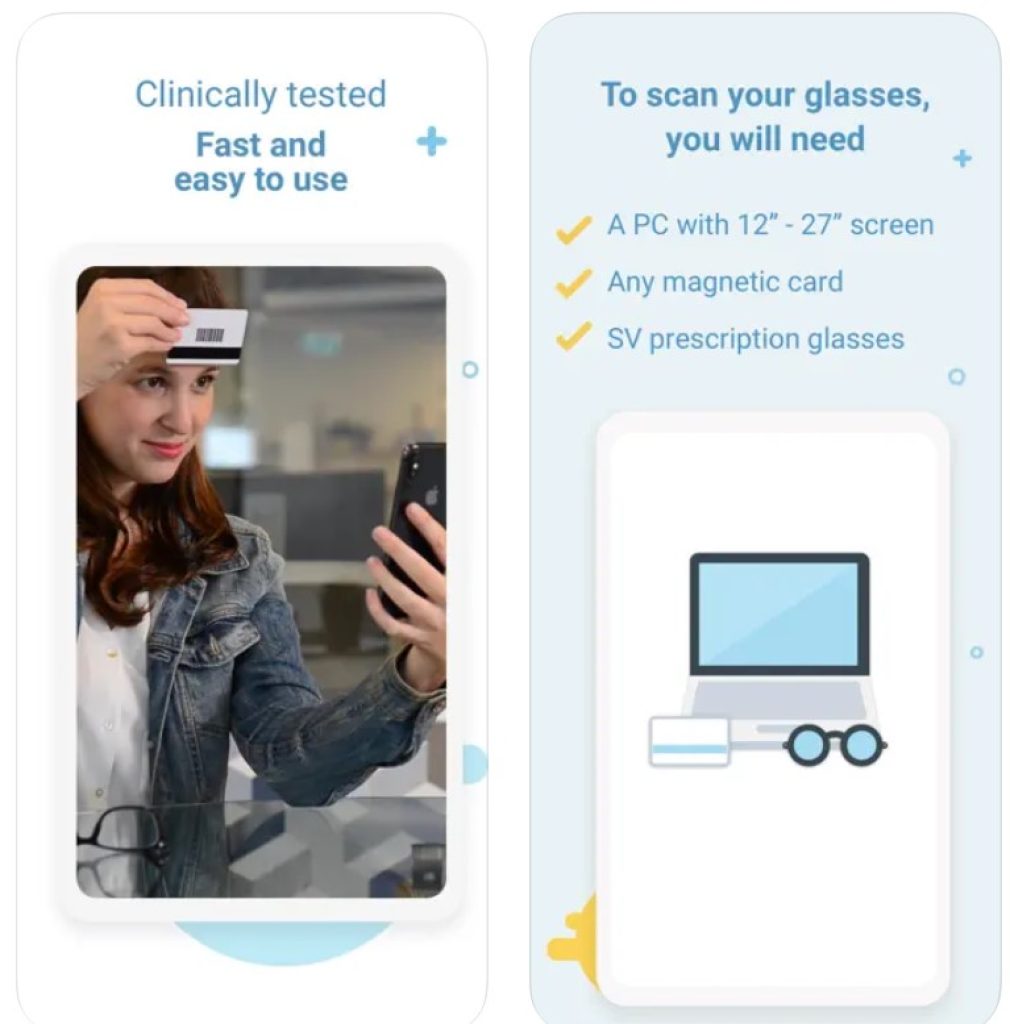 You may also like: 11 Best tape measure apps for Android & iOS
EyeMeasure
This app will allow you to measure the distance between your pupils to find the right fit for your glasses.
It is suitable for professionals in this field, as it has all the necessary tools.
So, with its help, you will be able to measure the width of the bridge of your nose, the height of the lens, all the distances from the pupils to the bridge of your nose, and much more.
You can also take a test that will show your visual acuity level. If you are an ophthalmology student, this program will also be a great helper for you. All measurement results can be saved for later use.

Liingo Rx Reader
Liingo Rx Reader is a program with the ability to measure the distance between the pupils of your eyes.
It will help you to buy eyeglasses, in case your eyesight deteriorates. Your task is to take pictures using a regular card with a magnetic strip, then the PD will do everything by itself. The work is done in virtual reality.
So why you should choose Liingo Rx Reader? The system automatically reads the distance, and accurate results are guaranteed.
Moreover, pictures to analyze your pupils can be downloaded from the gallery or you can take them in real time. Users adore the app because it works professionally and quickly.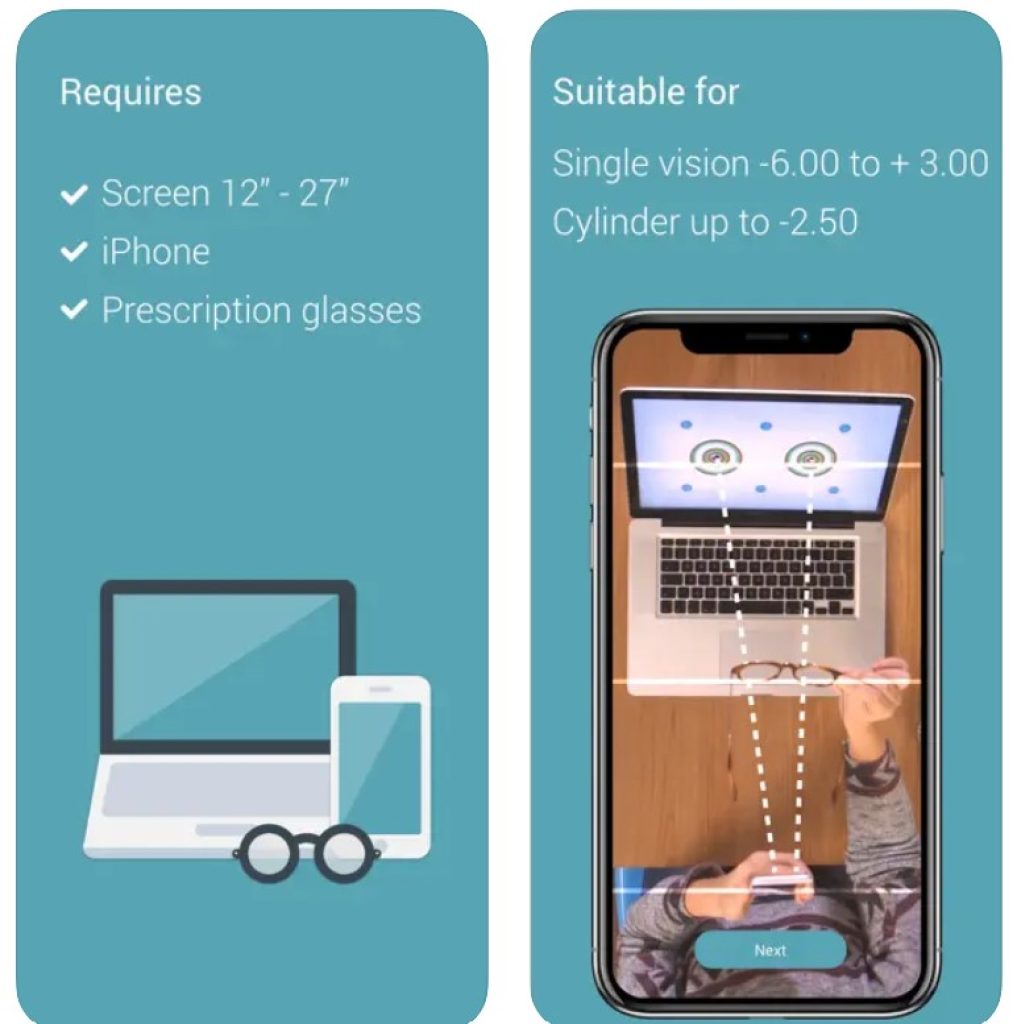 EyeQue PDCheck
You won't need to visit an optician or go to the eye doctor to order new glasses. If you've worn them before, you can use the EyeQue PDCheck app. It allows you to quickly and accurately measure the distance to the pupil, so you can comfortably use your VR headset or order new frames.
It's worth noting that you can order new glasses right away at the developer's website – they produce frames and lenses according to your parameters and measurements.
You will need an assistant for accurate results. Ask your friend or partner to take a picture of you so that your face is within the given limits. You will also need to adjust your pupil and face markers according to the instructions in the app.
Of course, you can perform all these manipulations in EyeQue PDCheck yourself by taking selfies, but the measurement from the main camera of the smartphone will be more accurate.


You may also like: 11 Best night vision apps for Android & iOS
Pupillary Distance Meter | PD Camera Measure by vistech.projects
No ruler available? No problem, you can use another object whose size is standard around the world. The Pupillary Distance Meter app offers you to measure your pupil distance in minutes or even seconds while getting information about your health.
For choosing glasses or lenses, this information will be enough for you if you already know your vision level.
In order to measure your pupil distance, you will need your phone and a plastic card. The card can be anything – ID cards, bank and credit cards, gift cards, and so on. Their size is set by standards around the world, so the Pupillary Distance Meter knows their exact size.
When using such items to measure, you can check them using the standards built into the app. For a better and more accurate measurement, you will be able to zoom in. Pupillary Distance Meter will give you a result that will allow you to check your own vision.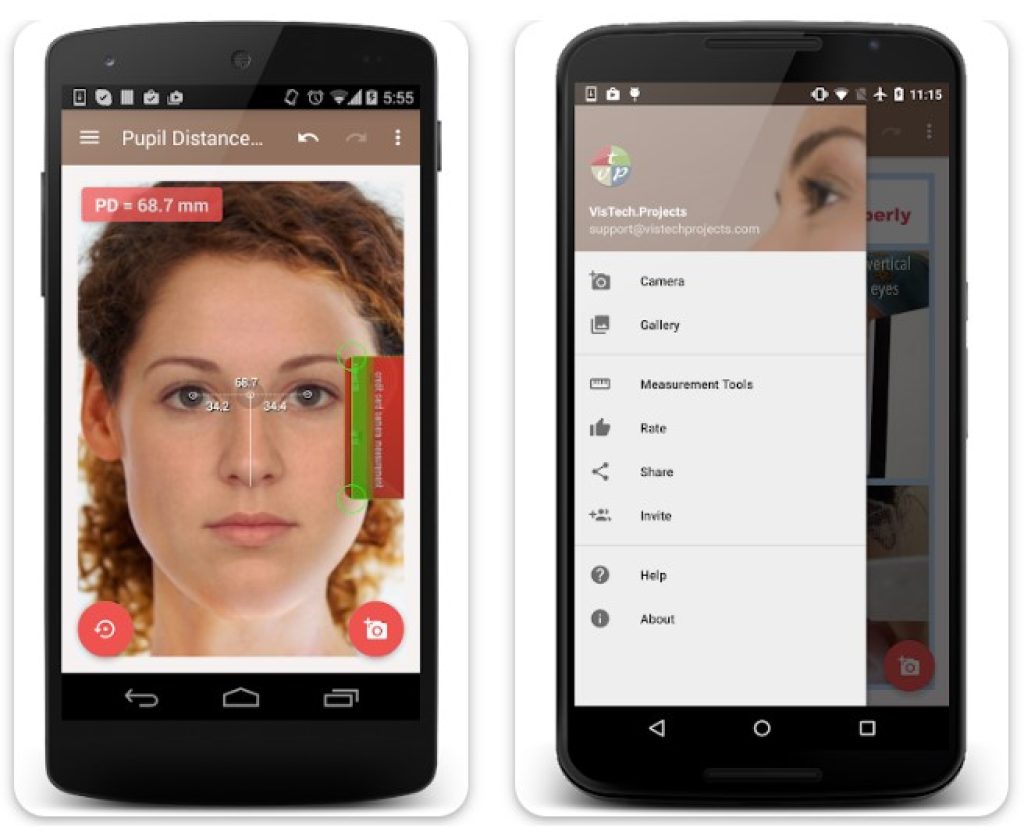 Pupil Distance Meter Pro – Accurate PD measure
Pupil Distance Meter Pro is a handy application that will allow you to accurately and quickly measure the distance between your pupils. You will need to use your smartphone's camera to do this, without the use of extraneous objects.
The service will take measurements the moment the camera is pointed at the person – the system automatically determines the position of the pupils, measuring the distance between them.
Pupil Distance Meter Pro also offers you to apply different shapes of eyeglass frames to your photo, so you know in advance how they will look on you. That way you can find new glasses that look great and suit you.
You might even find a new frame that looks better and is more stylish. Based on your findings, the Pupil Distance Meter Pro will allow you to order new glasses without going to an optical store.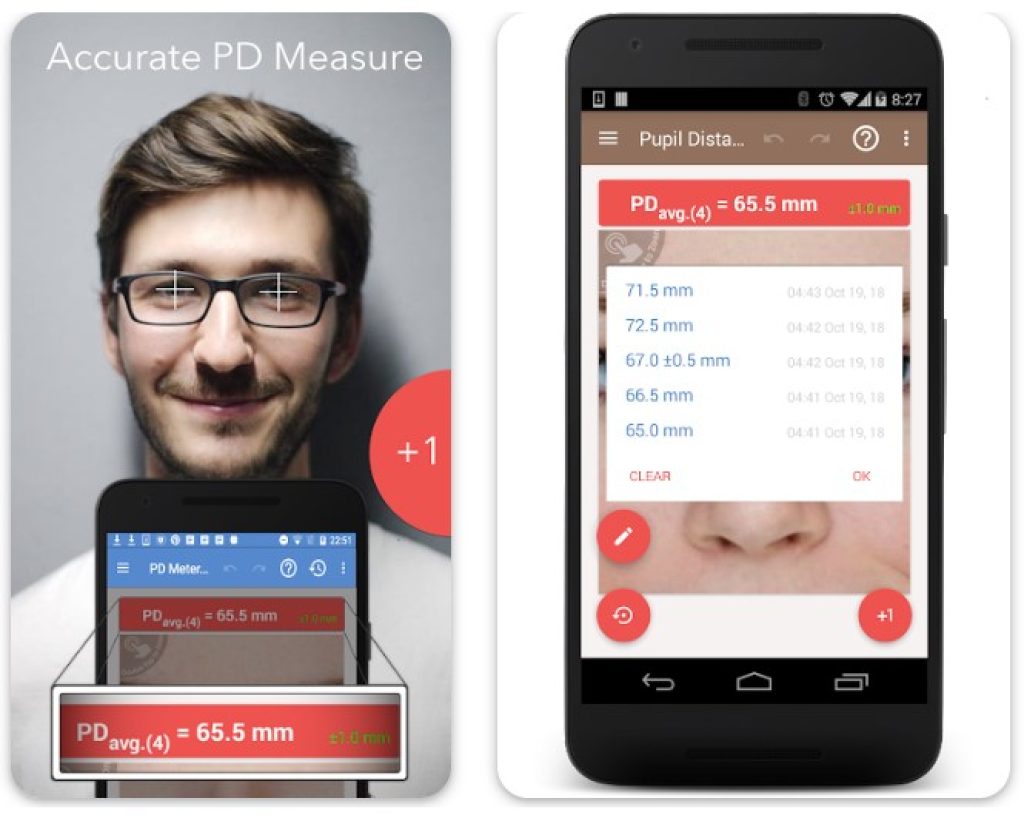 Zeelool – AR Try On Glasses
Zeelool belongs to the category of AR apps and here it claims that it can help you to try on glasses virtually, so when you come to the store, you already know what you need.
It offers quite a user-friendly interface, making it very convenient and easy to use. To measure your PD, you simply need to take a selfie using your smartphone's front camera, and the app will automatically calculate your PD for you.
And despite the fact that the apps of the AR category often tend to be inaccurate and have lots of bugs, this one seems to work quite seamlessly. Of course, the more powerful device you have – the better the app works.
Overall, the Zeelool app is a great option for measuring PD, and its user-friendly interface and accurate measurements make it a popular choice among users.
Some users claim the app doesn't o the measurements correctly enough in a bad light – but that's not a critical flaw, in fact, it's even advisable to make measurements in good daylight.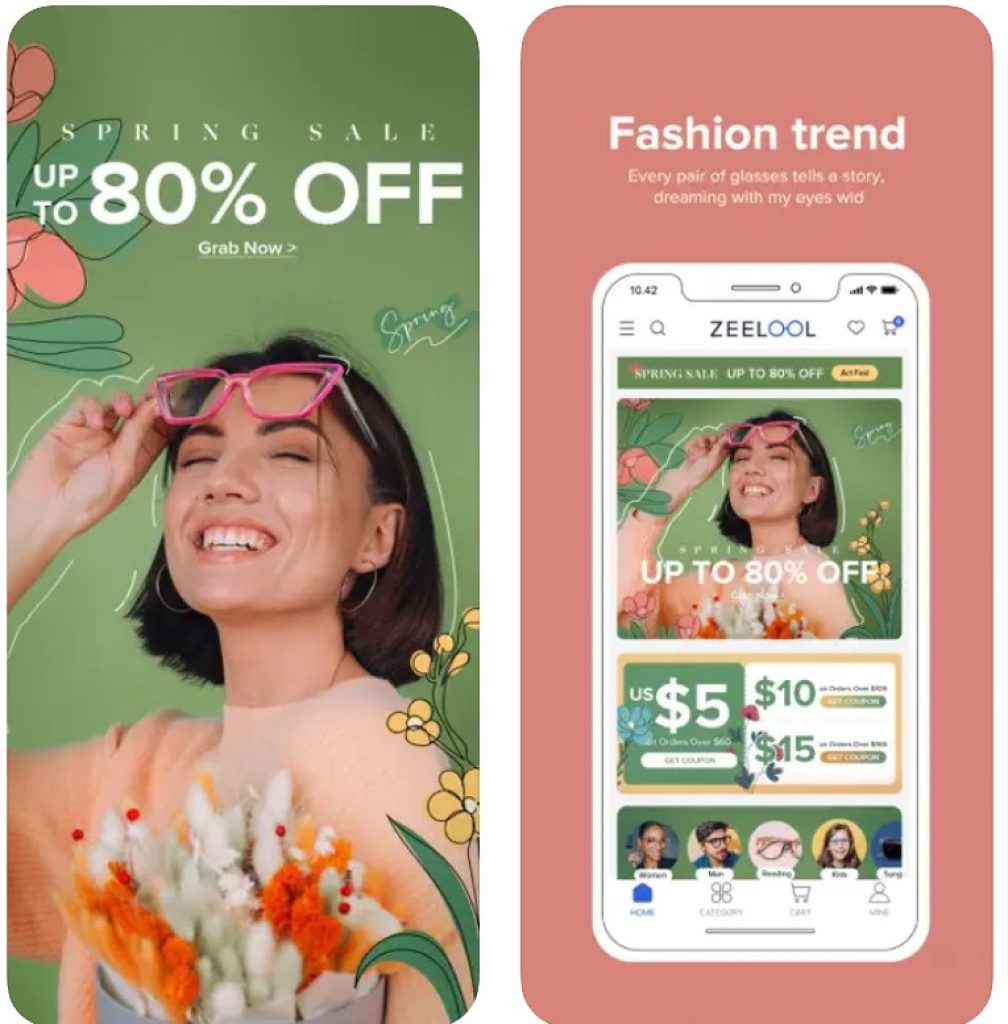 Smart Optometry – Eye Tests for Professionals
Smart Optometry is a lightweight application developed for ophthalmologists to perform an eye test procedure.
Once you have launched the app, it will ask you to pass a simple registration. Therefore, you will instantly get to the menu page containing 16 eye examination tools – e.g. Color Vision, Visual Acuity, Red Desaturation, OKN Stripes, Duochrome, etc.
The process of vision testing is extremely simple. All you need to do – just select an appropriate vision test. Then, the app will provide you with detailed descriptions. In a few seconds, you will gain access to the diagnosis.
The testing procedure is not monotonous, as users will have to tap on certain buttons and draw on the screen. In the last stage, the app will show users the result interpretations.
There is no need to have any additional equipment for the eye test procedure – just use your smartphone or tablet.
We have to admit that all the provided data is reliable and accurate. Plus, the app supports 9 foreign languages!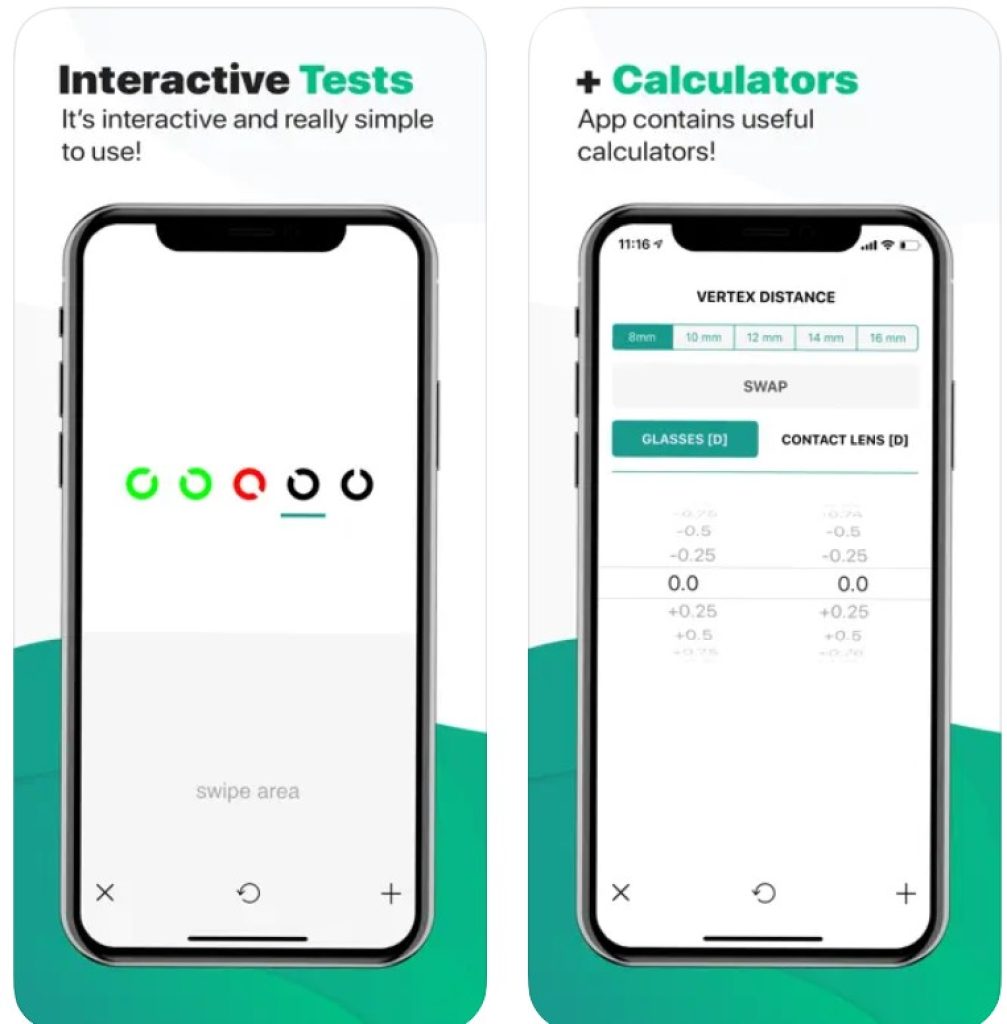 You may also like: 12 Best red eye remover apps for Android & iOS
Zenni Optical
The Zenni Optical app is a product of the brand with the same name and you can use it to measure the PD.
If you want to measure your PD, you simply need to take a selfie using your smartphone's front camera and follow the on-screen instructions. The app will then calculate your PD automatically, making it easy for you to order prescription glasses or sunglasses online.
Zenni probably has one of the best interface designs in this category. It also offers a virtual try-on feature, allowing you to see how different frames will look on your face before making a purchase.
But we wanted to focus your attention on the fact that this is more of a shopping app rather than a measuring tool, so don't look for any extra measuring features.
While there have been some user complaints about the app's performance and occasional glitches, most users have found it to be a reliable and valuable resource for finding the perfect pair of glasses or sunglasses.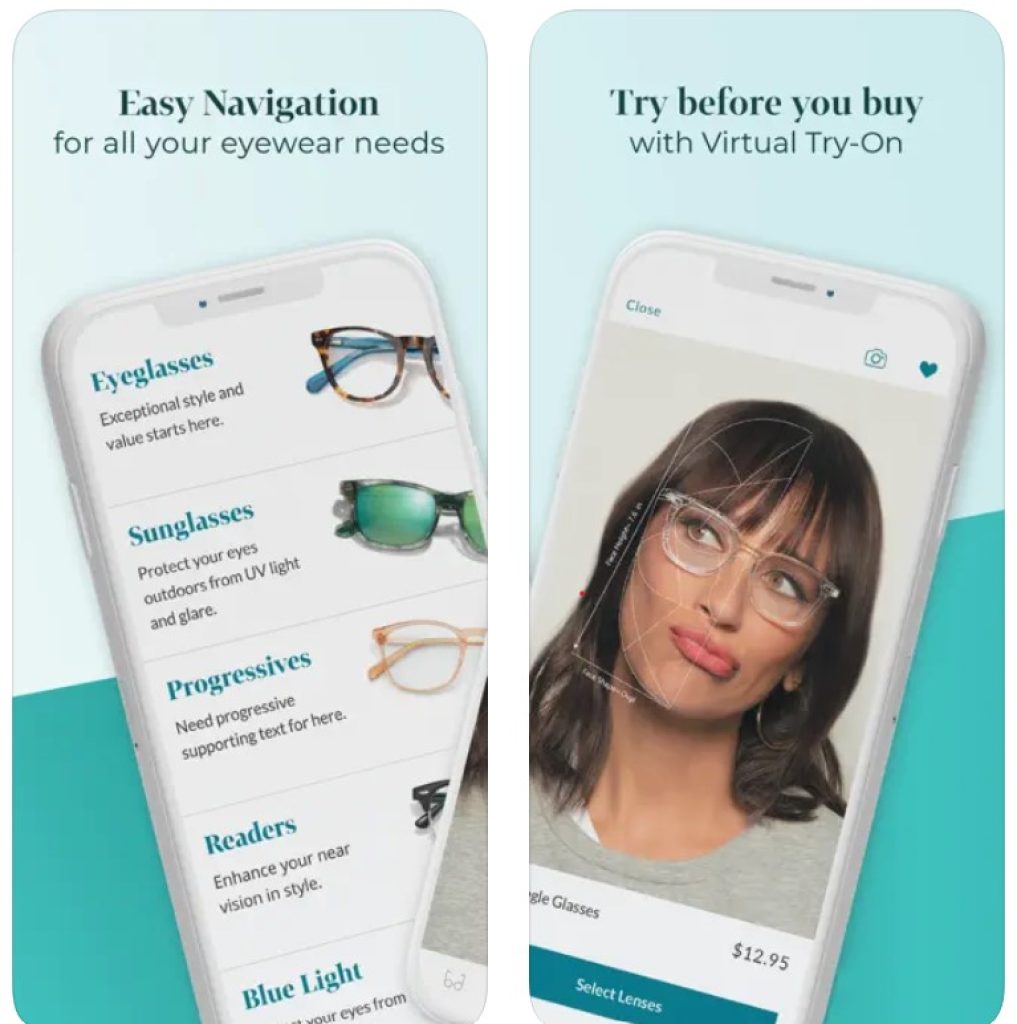 PD Pupil Distance for Eyeglasses & VR Headset by GlassifyMe
The developers claim that PD Pupil Distance is the most popular app for measuring pupillary distance. Whether this is true or not is up to you to decide, but we will note that the service is a really handy tool to measure the necessary parameters.
As you could understand, here you also need a reference object, the size of which is known – a bank or ID card is the best.
To get the right values PD Pupil Distance suggests that you take a picture with this card. If you're worried about your bank details being stolen, simply turn the card with the magnetic side facing the camera – that way no one will see its number or your other details.
PD Pupil Distance helps you know this distance so you can order new prescription glasses, adjust your VR glasses, or for other purposes.


Live PD Calculato‪r‬
This is one of the most simple apps in this category and it doesn't have any additional functionality except just measuring the PD (Pupilary distance).
In order to make a measurement, you just need to take a selfie using your smartphone's front camera and align your face with the on-screen guides. Developers claim that then the app uses facial recognition technology to calculate the PD automatically.
In terms of usability and interface design we didn't notice anything special – usage of it won't be a difficult task, but overall, the app is designed in a boring way.
Overall, the PD Calculator app is quite effective, with many users reporting accurate measurements. And lots of users complain they have difficulty aligning their face correctly or if lighting conditions are poor.
In conclusion, Live PD Calculator is a useful and simple-to-use tool to measure the pupillary distance, but we would rather recommend using the above apps for better results.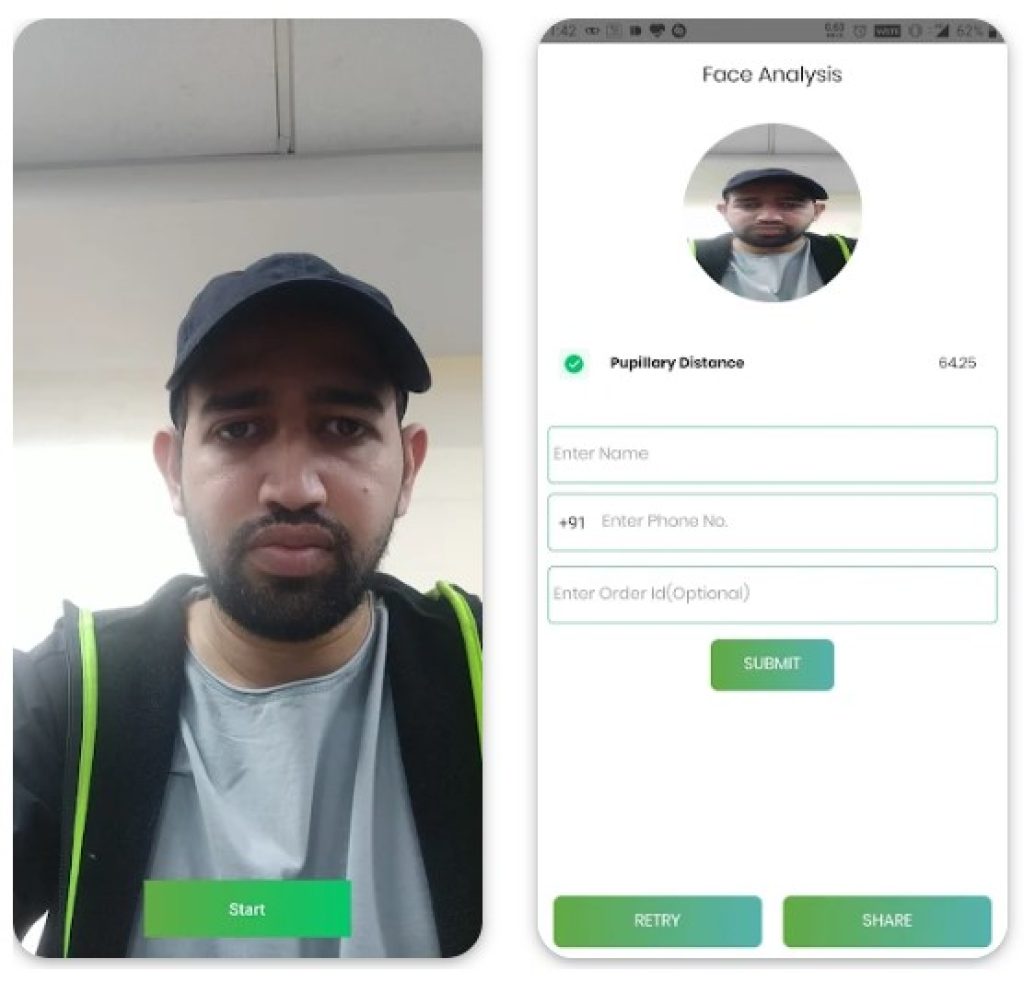 Apps are incredibly convenient because you don't have to go to a specialist, find the nearest optician, or even go to the hospital. That being said, you can't say that the measurements you get can exactly be used to order a new pair of glasses or lenses.
The fact is that even the best services have their margin of error, which may be the angle of the camera, the range of your face, and so on. All pupillary distance measurements are individual, so you should not rely on the data as the only correct one.
If you order glasses for the first time, we recommend you to contact the specialist. We hope, that our article was useful for you and you will take your eyesight seriously.