Looking for the best merging games out there? Well, this article has you covered!
There are lots of merge games for Android and iOS that are impossible to break away from. These games are more than just time killers as they train your reaction and develop strategic thinking. Plus, these games come in various types — from basic domino and number ones to fantasy and city-building ones.
In case you like good-old brick-breaking games, check this article: 11 Free brick breaker games for Android & iOS
Here's the list of the 12 best merge games that are worth your time. Have a look!
Merged!
Let's start with the game called Merged. This is a puzzle game that aims to move domino blocks and unite the same colored ones.
The concept of the game is quite simple — there's a square field with lots of square cells and the domino blocks appear at the bottom of your screen. Your goal here is to build a chain of three blocks that are the same color. It may sound simple but it gets more and more difficult when you move through the levels.
On top of that, all the blocks appear randomly so you can face the situation where there are lots of cubes with non-matching blocks. Once the whole field is occupied with blocks the level counts as completed. You can also match the dominoes by the numbers. Besides, there's a mode that empowers you to compete with your mates.
The game is free and doesn't have any paid items so you won't spend real money on that. Although, there's an ad banner placed on top of your screen. It's not that annoying after all but if you can't cope with any ads you can remove them with a one-time fee. Furthermore, the game can run offline so you can reach it wherever you are.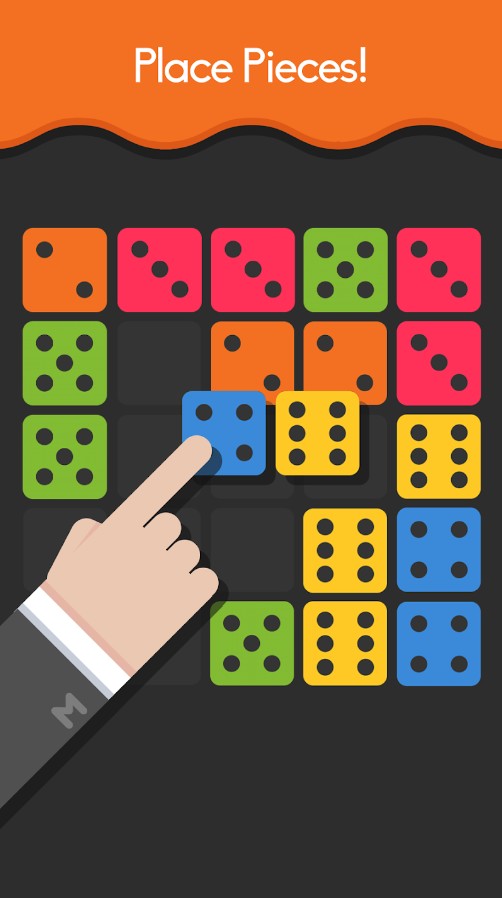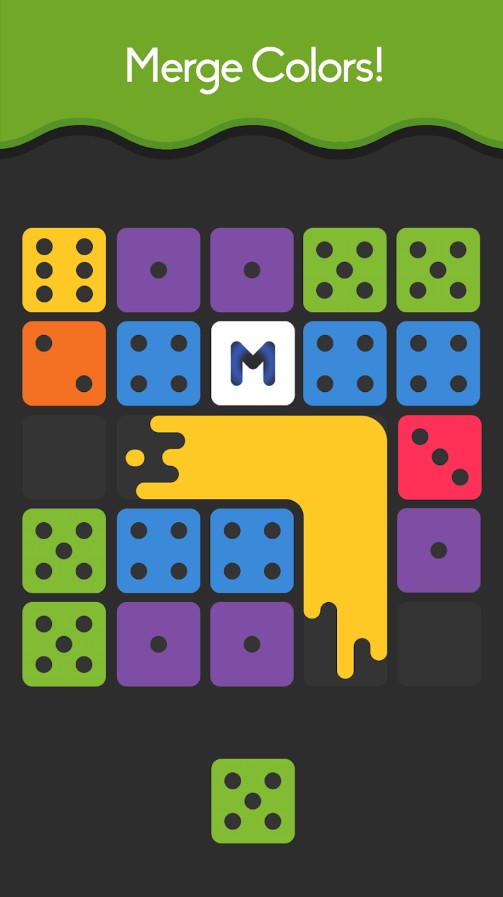 You may also like: 11 Best Griddler puzzle games for Android & iOS
Drag n Merge: Block Puzzle
The second game is called Drag n Merge and this is a block puzzle game that trains your attention and reaction speed.
Your aim in this game is to drag the blocks with the same number on one another. Once you do that the blocks merge together and become a bigger number. So the bigger number you'll get in the end the cooler you are. It's just like Tetris but there are numbers instead of figures. It might sound very easy but it's actually not.
Yeah, the first levels will be quick and simple, but they only exist for you to get used to the game. When you'll move through the levels the blocks will appear quicker so you'll need to fasten up your reaction. Plus, you can't set the speed at the blocks that appear on your screen. In case you get bored playing on your own you can ask a friend to join you.
When you complete each round you will get rewards that can buy you free hints. The visual of the game is wood-themed and eye-pleasing. Furthermore, you can play the game offline wherever you are. Frankly speaking, it's better for you to play it without the internet as there are lots of ads that pop up if you're online.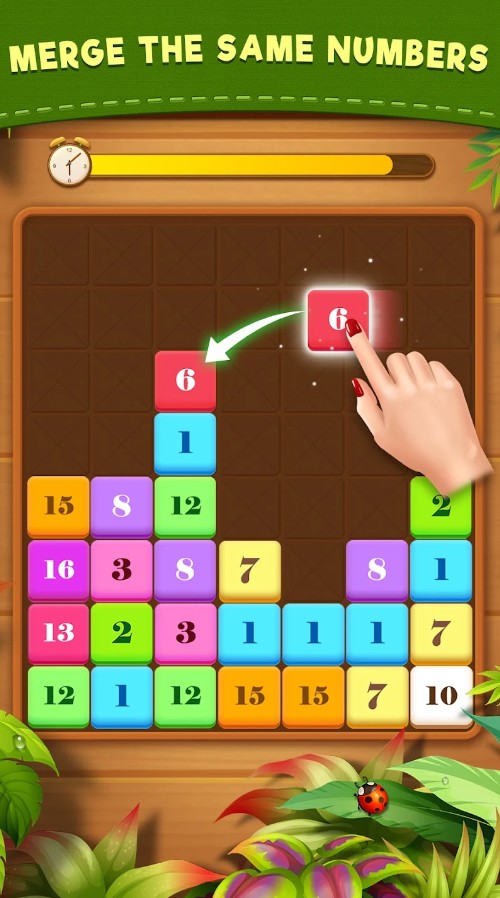 Merge Shapes
Merge Shapes is another merge game that will help you to kill time and develop your mental skills.
This is a sliding puzzle game that empowers you to connect the same domino bricks. The bricks should be the same color, shape, and have the same amount of dots. And as you can guess by the title, you need to match the bricks until you'll reach infinity. It needs to be said, the game has two modes.
The basic one only empowers you to connect two bricks. There's also an expert mode that grants you to match three, four, or five bricks at the same time. So the more bricks you'll match the bigger your score will be. The game has a leader board that you can view to see other people's scores and motivate yourself to keep playing.
Some guys are killing it with this game but you will need to build a strategy to compete with them. Besides, you can earn coins that can buy you the hammer that destroyed some blocks. You can also buy a rainbow that gives you the brick matching the one you pick. Furthermore, the game has no deadlines you can play at your own pace.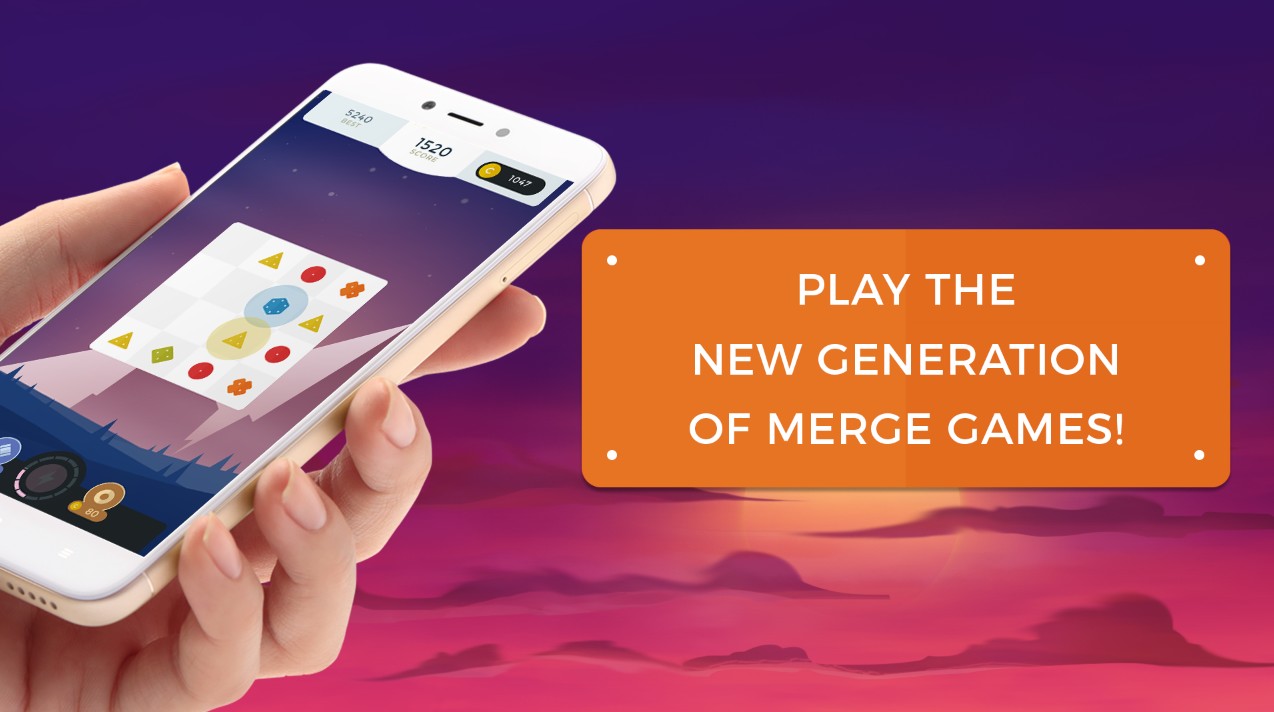 Merge Magic!
Merge Magic is an adventure merge game that takes place in a beautiful magical world.
Your aim in the game is to break the curse of the world by connecting the same creatures and objects. For instance, you can combine the same eggs to hatch new magical creatures and raise them. The same thing goes for magical objects, planets, stars, and creatures that you get by matching. At the end of each round, you bring all the items and creatures in your garden to grow.
Herewith, there are more than 500 objects you match so you definitely can't blame the game for the lack of diversity. The first couple of layers will be easy to play but it will get more challenging when you'll start moving through the game. There are also more than 80 rounds and its number is constantly growing so it will take a while to go through them, all.
Plus, you will get rewards for every successful round. These rewards can buy you hints and other stuff that will help you pass the levels. You can also take part in regular challenges to get more rewards and magical creatures for your garden. Furthermore, you can meet the evil witches on the upper ground and you will need to defeat them.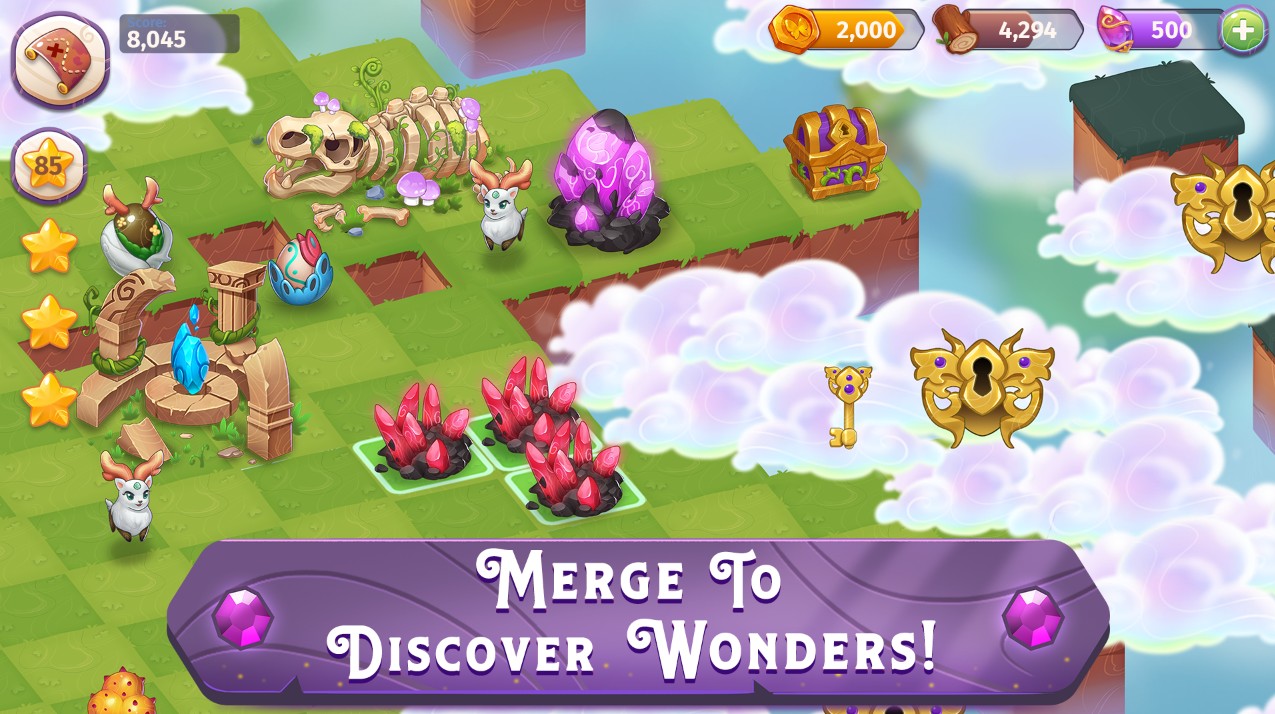 2048
2048 is a worldwide famous puzzle game that will develop your brain skills.
This is an average puzzle game that gains popularity for being easy to play but difficult to gain a record. So if you appreciate the challenge and enjoy minimalist-looking games, this one is totally your cup of tea. The game might seem monotonous from the first look but then you'll find yourself spending a couple of hours trying to gain a record and not succeeding at all. Thus, the game motivates you to try again and play more just by being complex.
Herewith, the game is basically like chess so you'll need to overthink your every step and think ahead to move forward. The playing field in the game is for by four cells so you have sixteen cells for the moves. Your aim is to combine the same numbered bricks to make the number bigger.
Each time you enter the game you try to gain your own record which is more difficult than you might think. It needs to be said, you can not move the bricks diagonally which only makes it more difficult to get a high score. To successfully pass the round you will need to gain the 2048 score which is quite a challenge.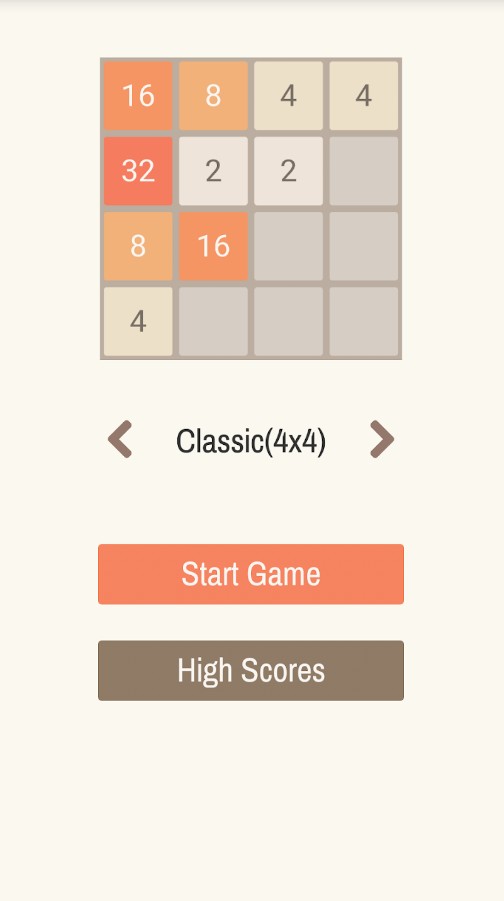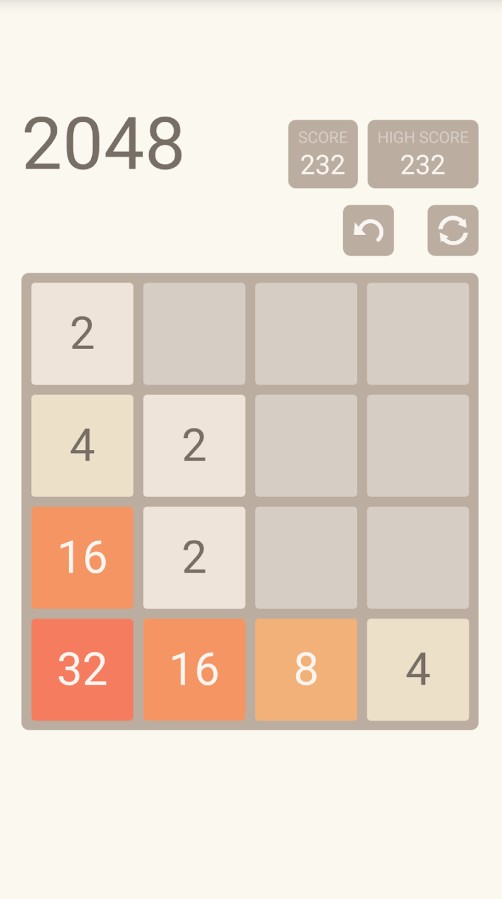 Check also: 11 Free Hexagon Puzzle Games for Android & iOS
Triple Town
Triple Town is another puzzle game that is almost impossible to break away from.
Your main goal in the game is to grow a city by solving puzzles. So the higher score you'll get the larger your city will be. To build the city you will need to combine three pieces that look the same. These pieces may be trees, grass, or whatever else. Thus, you will need to match objects until you'll build the whole city stone by stone, street by street.
On top of that, you will cross paths with giant bears while you'll move forward in the game. These bears will try to block your progress and slow the process of building a city. And you will need to trick thee bears over to keep building.
You start with simple levels that demonstrate to you how the game works but it gets more and more complicated. Each round you pass will bring you coins that you can spend on hints. Plus, one day you'll run out of turns and you can spend coins on it too. The game is free but you can also buy the turns or hints with real cash if you want to support the developers.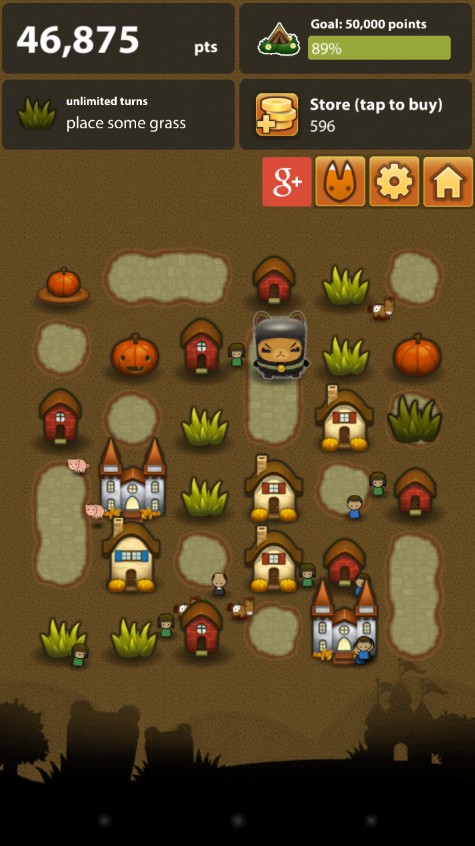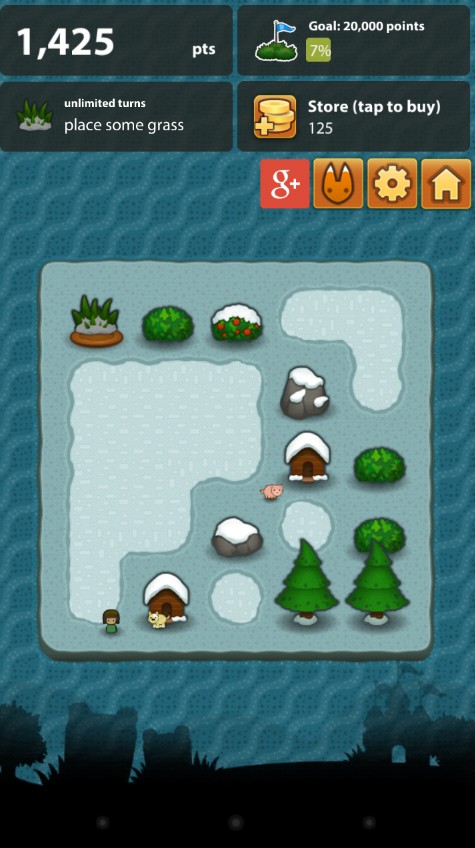 Merge AirPlane
Merge AirPlane is a fascinating arcade game in which you will need to create an airline and earn virtual money.
You can buy planes, send them flying, and keep track of your profits. It allows you to learn how to run a business and multiply your income.
This is a fascinating arcade game, which is built on the development of the airline. Starting from the rank of an ordinary captain in a small air harbor, you will need to create and improve the airport.
The goal of the game is to build an empire that will receive flights from different countries around the world. The game is designed as a timekiller, so it does not pursue a particular goal or a clear plot. In it, all you have to do is manage the placement of the planes and keep an eye on the income.
The game features bright two-dimensional graphics and intuitive gameplay. In the settings, you can choose sound, music, vibration, battery-saving mode, and language.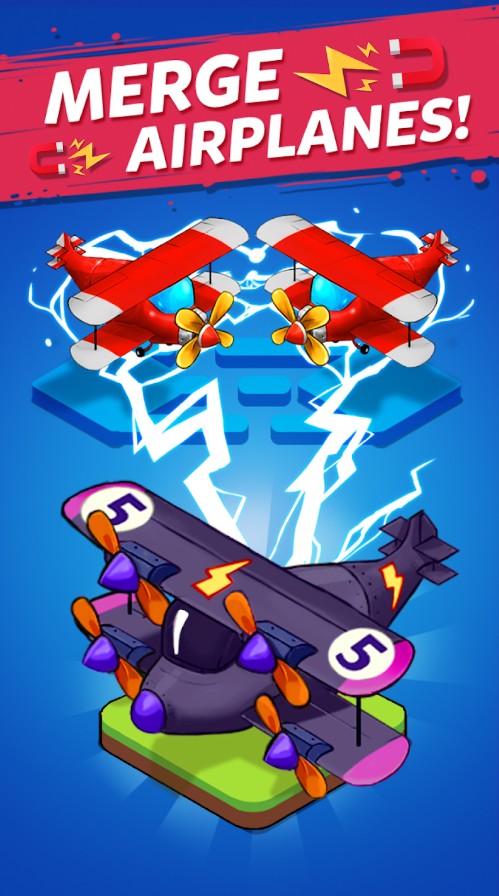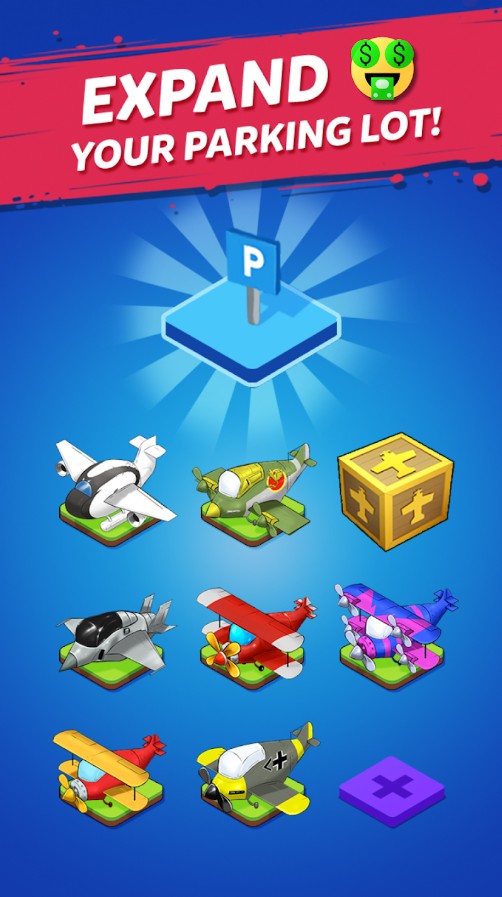 Merge Ninja Star 2
As its name suggests Merge Ninja Star 2 is an RPG game that empowers you to merge the same objects.
Your aim in the game is to combine the same objects together to make them more powerful. According to the theme of the game, these objects will be ninja blades, ninja stars, and other stuff related to them. The game also has cute pixel characters that will help you on your way to victory.
This is a casual game so it won't overload your brain with some complex rules. You can even settle the difficulty level of the game to play at your own pace. As you move through the levels you will get rewards and coins that you can spend on unlocking new ninja stars.
The game starts with simple levels that can be passed quickly but it gets more complicated when you move forward. In case you'll be stuck on the level and can't come up with the next step you can use hints. You get a couple of free hints at first but you can buy more with the in-game coins that you earn.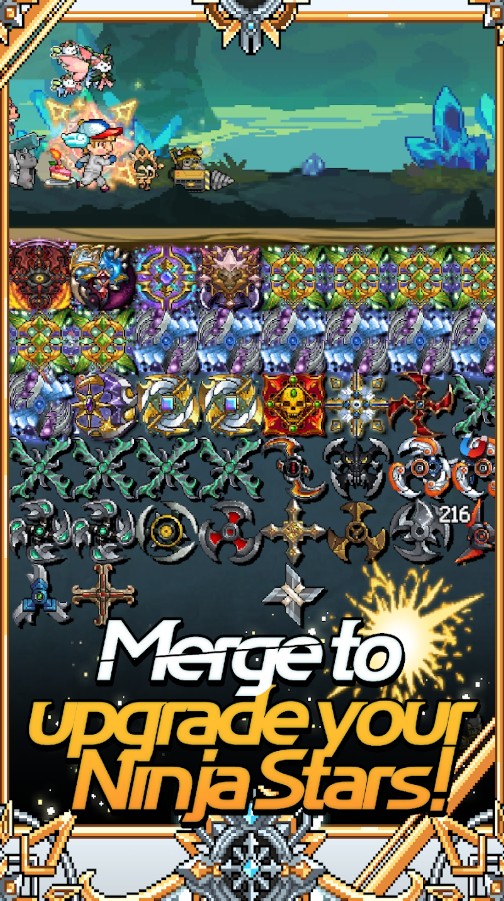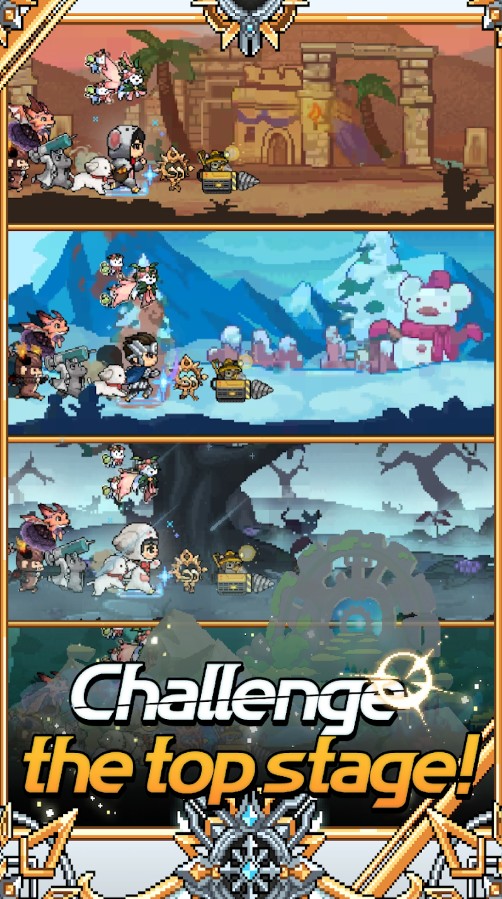 Merge Gardens
This game offers a unique blend of puzzle-solving and gardening that is suitable for players of all ages.
In Merge Gardens, players can immerse themselves in the world of gardening by merging and matching various items. By combining plants, flowers, and other objects, you can create beautiful and vibrant gardens.
One of the exciting features of Merge Gardens is the ability to choose and interact with charming characters. Also, it encourages strategic thinking and creativity, as merging different items is key to achieving stunning garden layouts.
In addition, the game's colorful graphics and cheerful atmosphere contribute to its appeal.
To my mind, Merge Gardens is an ideal choice if you are a gardening enthusiast or simply looking for a delightful game to play.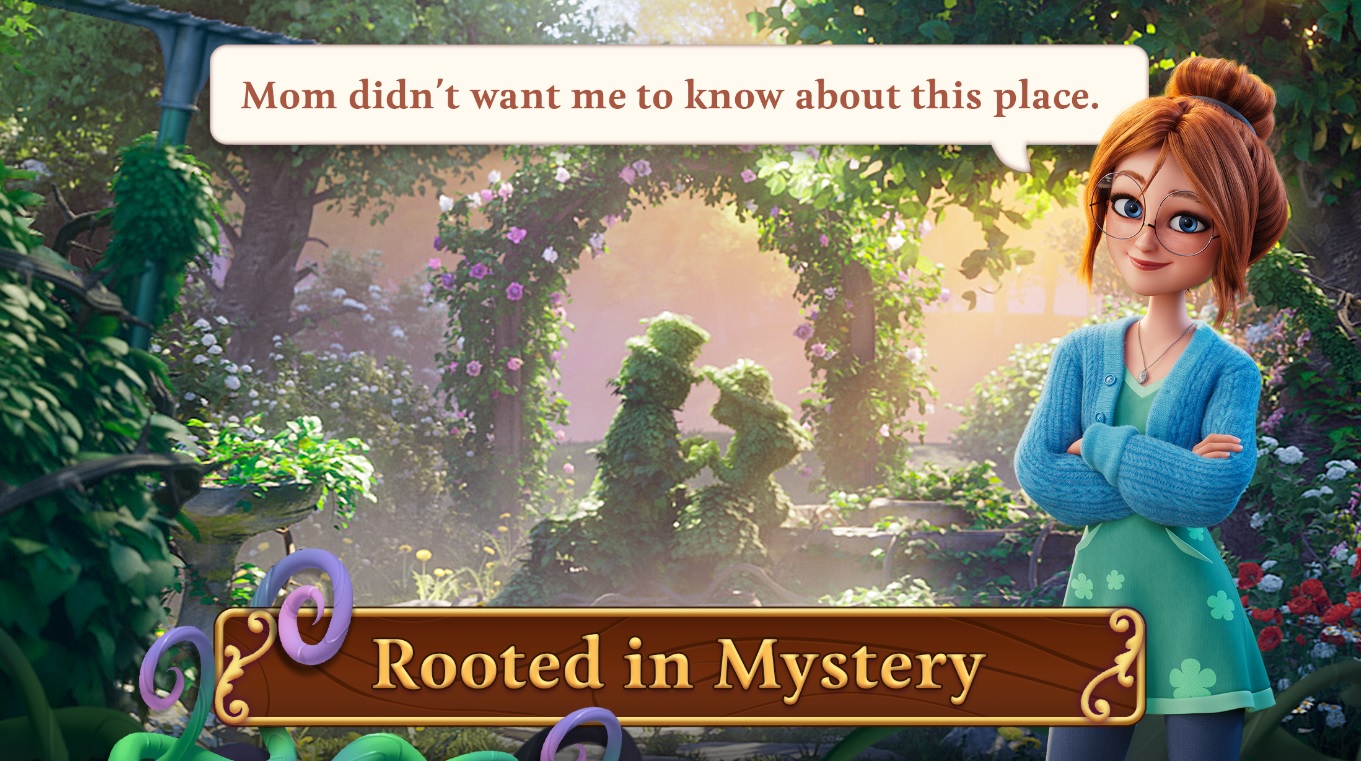 Merge Town!
Merge Town is a puzzle game that empowers you to feel like you're the mayor of the city.
Your main aim in this game is to combine the same-looking houses to improve them and turn them into more complex buildings. So you just place the houses on one another, get more complex houses and combine them as well. You repeat the action again and again until you'll reach the most complex building possible.
On top of that, there's no such term as losing the round in this game. That's because the gameplay here is following the cycle — you combine objects, get new elements, and earn in-game currency that you can spend on unlocking new types of buildings. Plus, the game has no time borders so you can calmly play at your own pace.
Wherein, the game has a leader board with the best players out there. Your goal is to reach the top of the board to show everyone you're the best mayor in the game's history. The game can run offline so you can reach it whenever you want.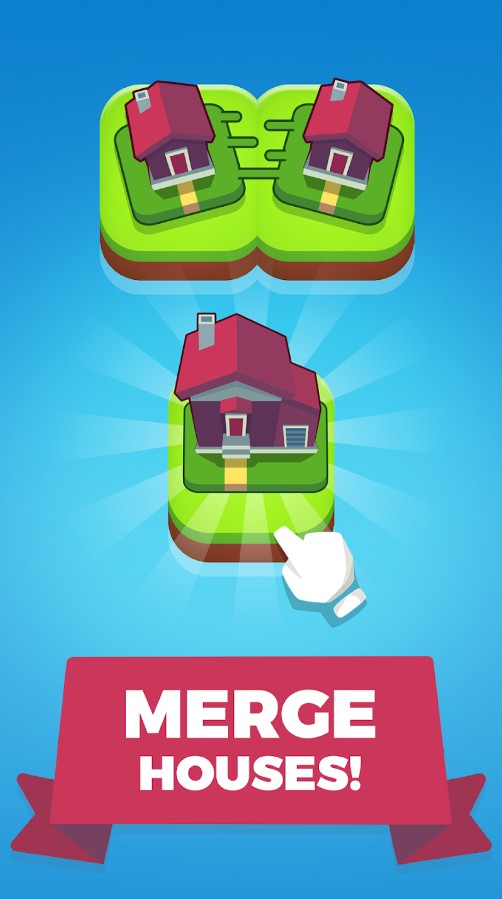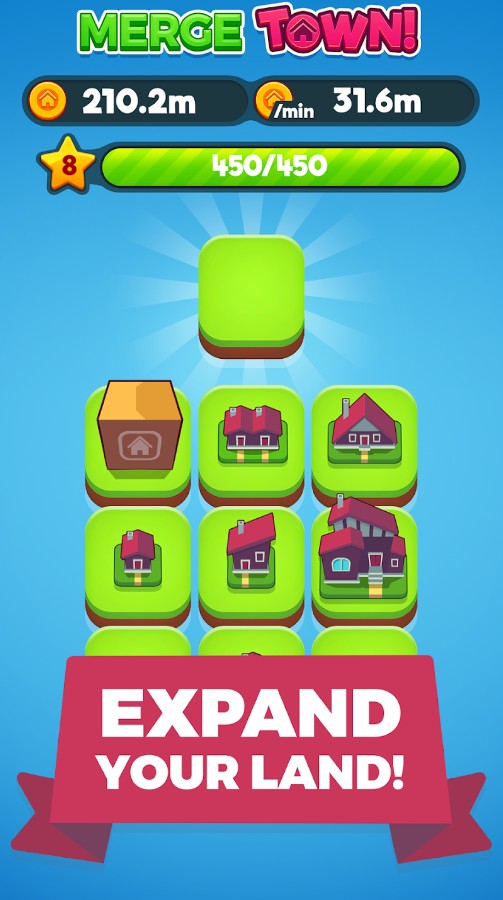 EverMerge: Merge Heroes to Create a Magical World
EverMerge is a merge game that empowers you to create a full-on magical city on your mobile.
Your goal in this game is to go through quests and solve puzzles to collect magical objects and build your own city. The rules are simple — you combine the same objects to reveal the creatures that will tell you their stories. These create will be Snow White, Peter Pan, Puss in Boots ad more.
Therewith, when you make combinations with three or more objects you can get unexpectedly generous rewards like the whole field full of resources or something. The objects you will need to combine are different — from corns and trees to axes and houses.
When you merge basic houses they turn into more complex cottages and castles that you can place in your city. Each combination will bring you coins that you can spend on unlocking new items or getting more hints. You can also take part in quests to unlock more storybook characters that you're familiar with.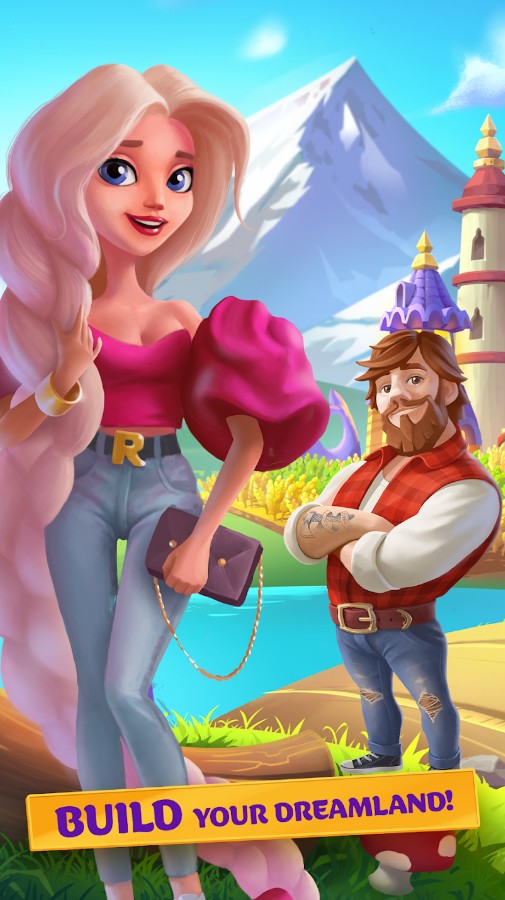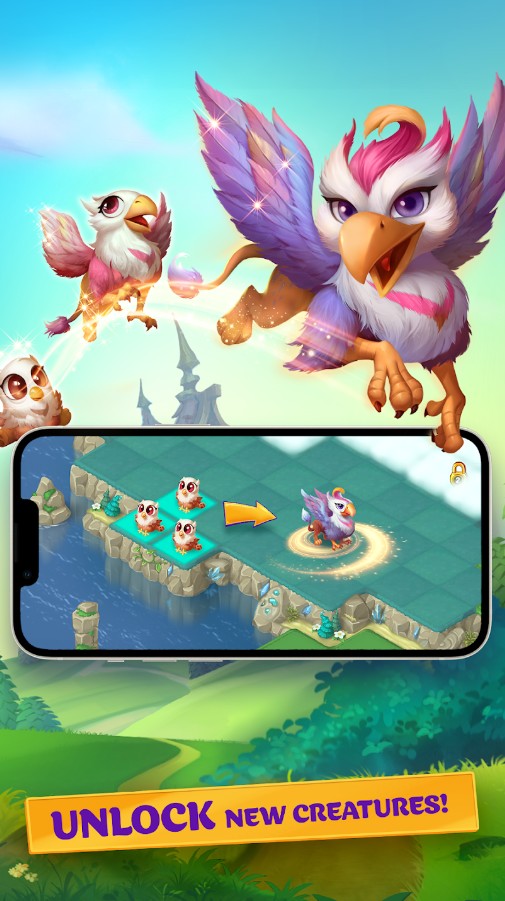 You may also check: 11 Best ball jumping game apps for Android & iOS
Random Dice: PvP Defense
And lastly, Random Dice is the merging game in a tower defense setting.
According to the plot of this game, you have lots of towers that you need to defend from the enemies. To do so, you will need to merge the bricks of the same type and number together to get the tower that is one floor higher. Therewith, you need to consider that the towers you can combine appear randomly when you merge them.
On top of that, this is a PvP game so you'll get to defend your towers from the real player around the globe. Thus, you will need to estimate the player's strategy and come up with your own to overcome him.
There are also various types of decks you can use. First, there's an overwhelming deck that can crush your opponent before he's strong enough to fight back. Plus, there are also some decks for more consistent attacks. You can also make alliances with other players to cooperate against opponents.