The topic of nuclear war interests many people, and mobile games offer their players to relive this experience in a virtual world. There are many variations of such simulations, ranging from tactical maps to launching a nuclear attack on another country.
Go through these best nuclear war simulator games for Android & iOS and choose the greatest option for yourself.
Try to go through more unpredictable options of post-apocalyptic worlds playing these best survival games.
Nuclear War 2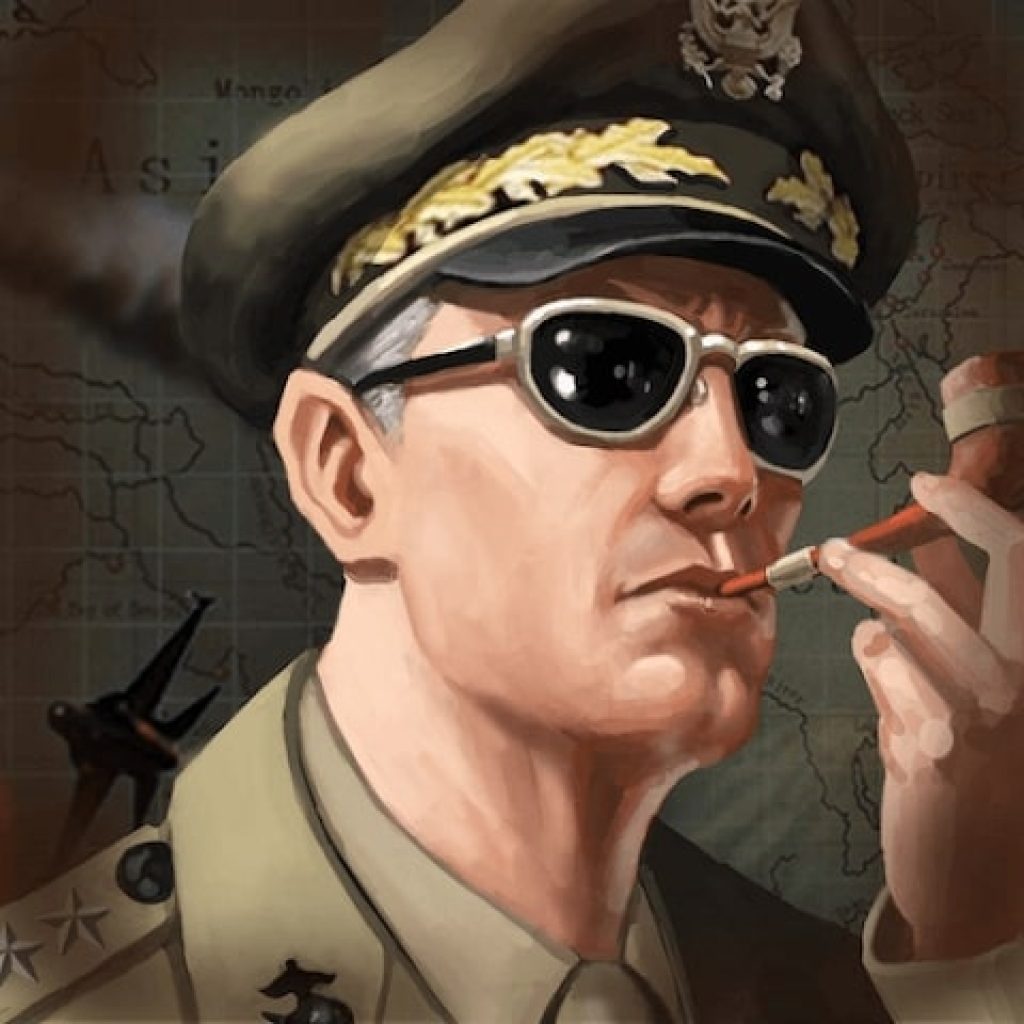 A bright and realistic military strategy for fans of high-quality games. In the mobile game Nuclear War 2 you will have to prove yourself from different sides.
You are entrusted with the functions of the head of state, and only you can prevent a catastrophe in the form of a nuclear war. For this you will have to try really hard. The fate of an entire nation depends on your skills and abilities.
Strike the first decisive blow to keep your country from certain death. Increase the army ranks and create a powerful and indestructible army.
Collect uranium so that you can use nuclear weapons if necessary. Use this resource carefully, as stocks of uranium are limited. Help your country become the most powerful and prosperous power.
The right decisions you make allow you to raise your ranking and get important trophies. Fight battles and conquer the lands of your enemies. Change the roles of your character: test yourself as a scout or a spy.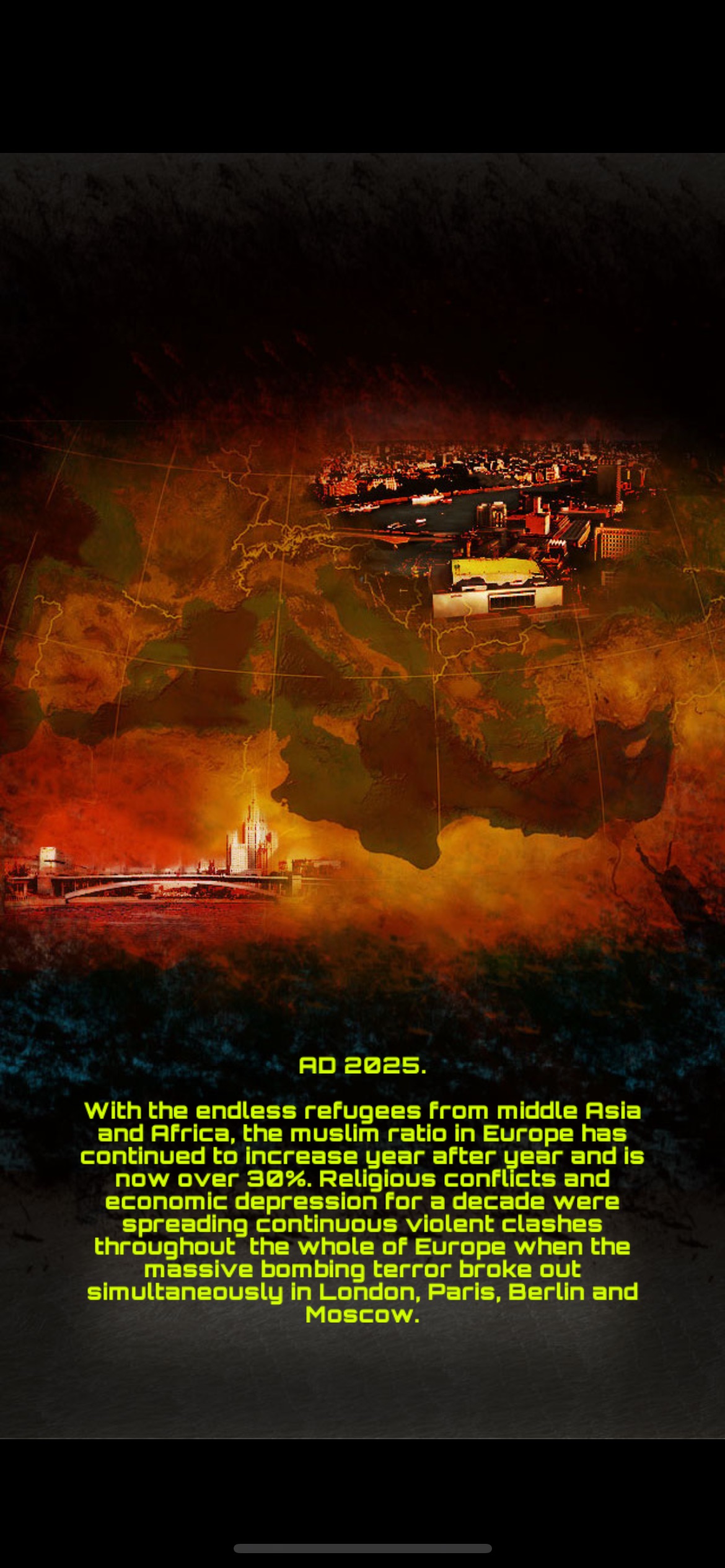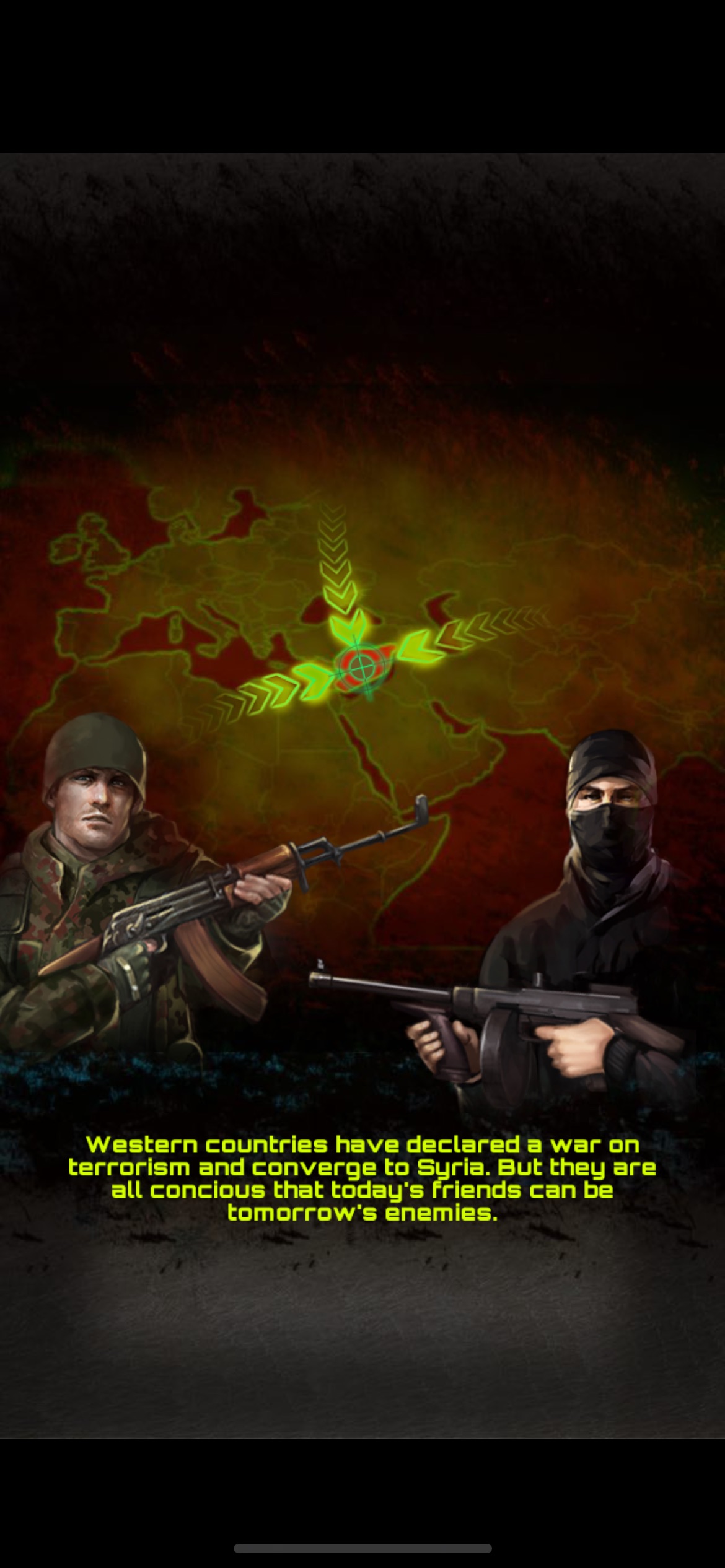 Great graphics and music create the necessary atmosphere for full immersion in the gameplay.


You may also like: 16 Free Offline Tank Games for Android & iOS
Total City Smash: Nuclear War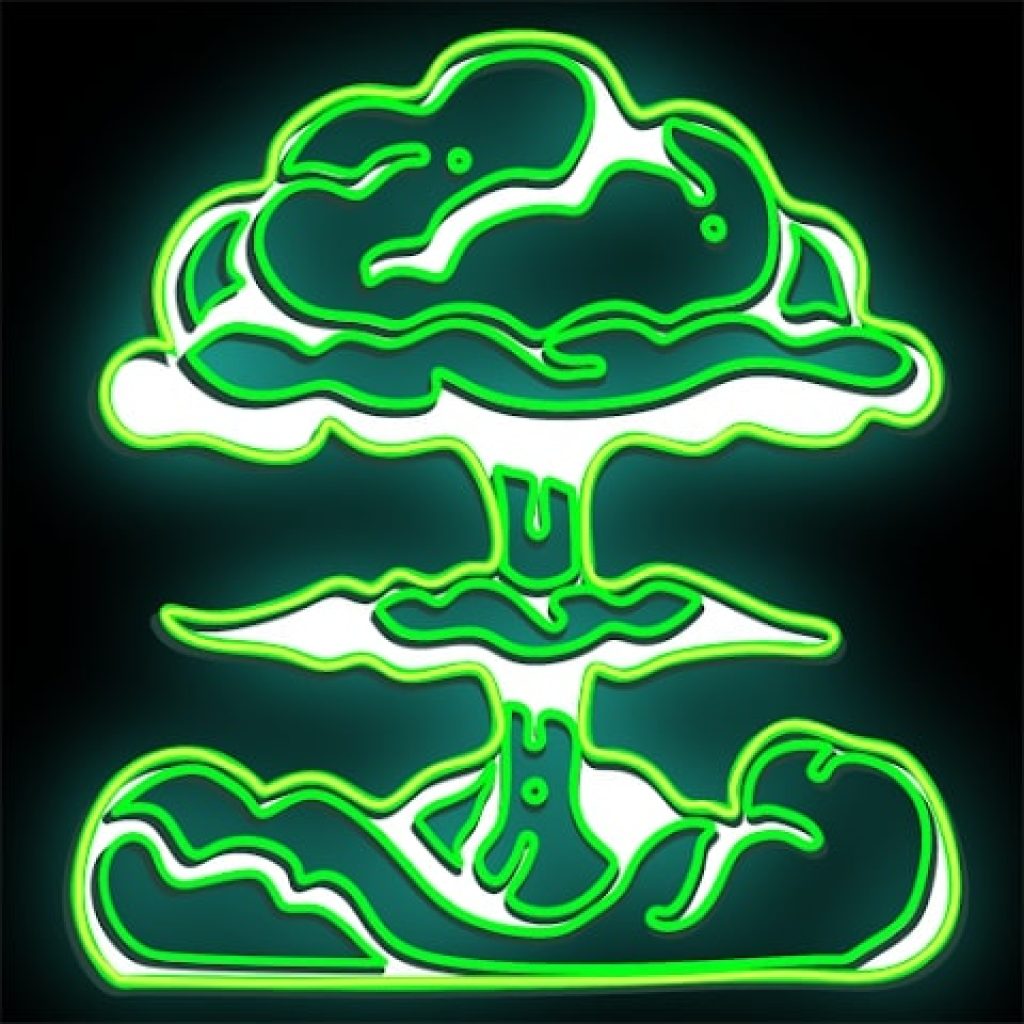 What do you know about nuclear bombs? In the mobile app Total City Smash: Nuclear War you will have to face them as closely as possible.
The essence of the game is to hit the bomb on the chosen target.Destruction, breakage and vivid graphic effects are waiting for you. In the game absolutely everything is possible.
Do you want to know how a skyscraper will fall? Want to destroy a train by derailing it? Or would you like to destroy a whole city? It is all possible with Total City Smash.
All the basic laws of physics are at work here, so the explosions look realistic. It leaves a deep hole in the ground where the bomb touches the ground. It is in your power to change the whole world with nuclear weapons.
The developers of the app paid special attention to the graphic effects and color scheme. Get a real idea of the destruction that a nuclear bomb is capable of.
Blow up everything that stands in your way. Destroy bridges, high-rise buildings and skyscrapers. Make the nuclear reactor itself your main target to enjoy an incredibly powerful explosion. Do you want to go through a challenging mission? If so, then try blowing up a plane or a passenger car at high speed.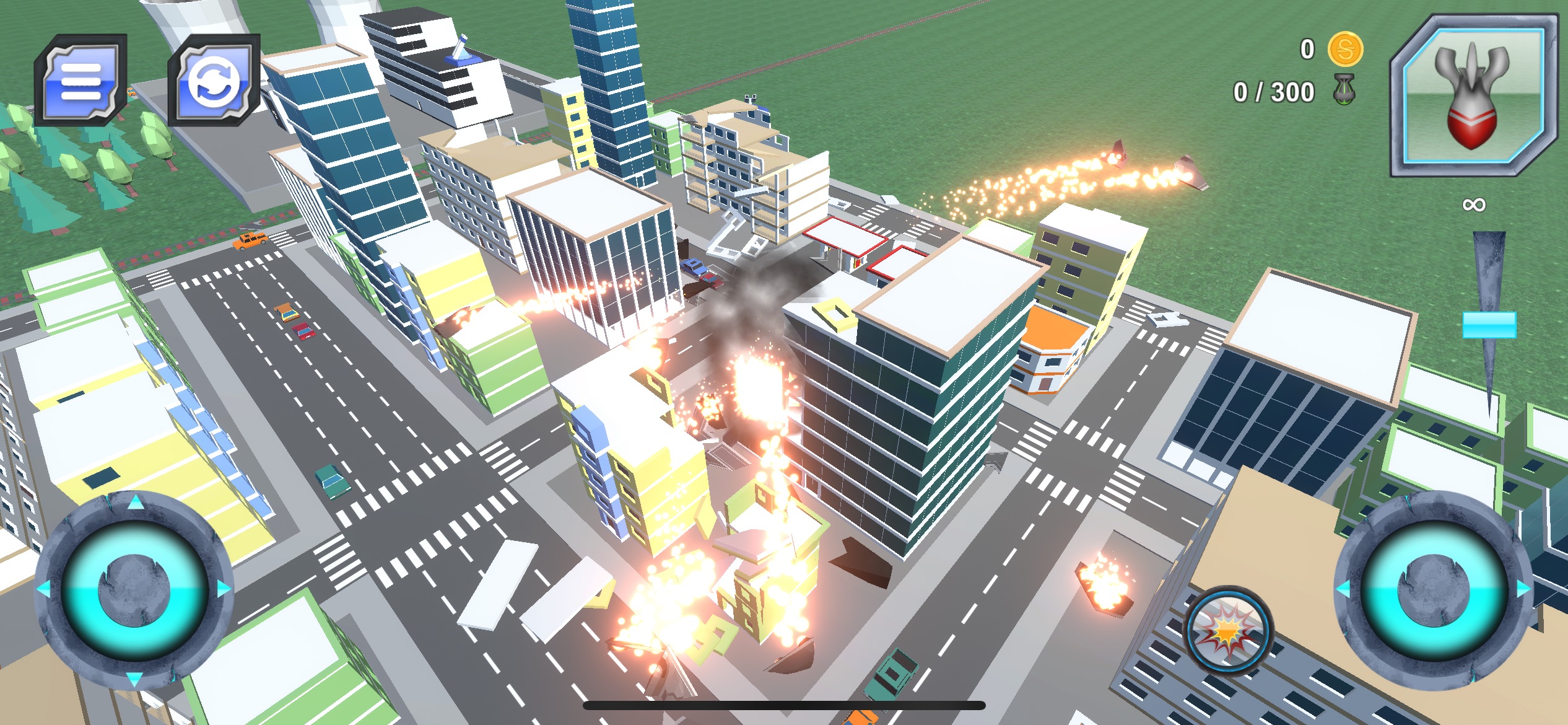 Moving targets can shoot down only the most experienced player. All you need to do to play the game is to install the app on your phone. It does not require any extrax programs and installations. Enjoy the visual effect of nuclear explosions with Total City Smash.


Nuclear Submarine inc Arcade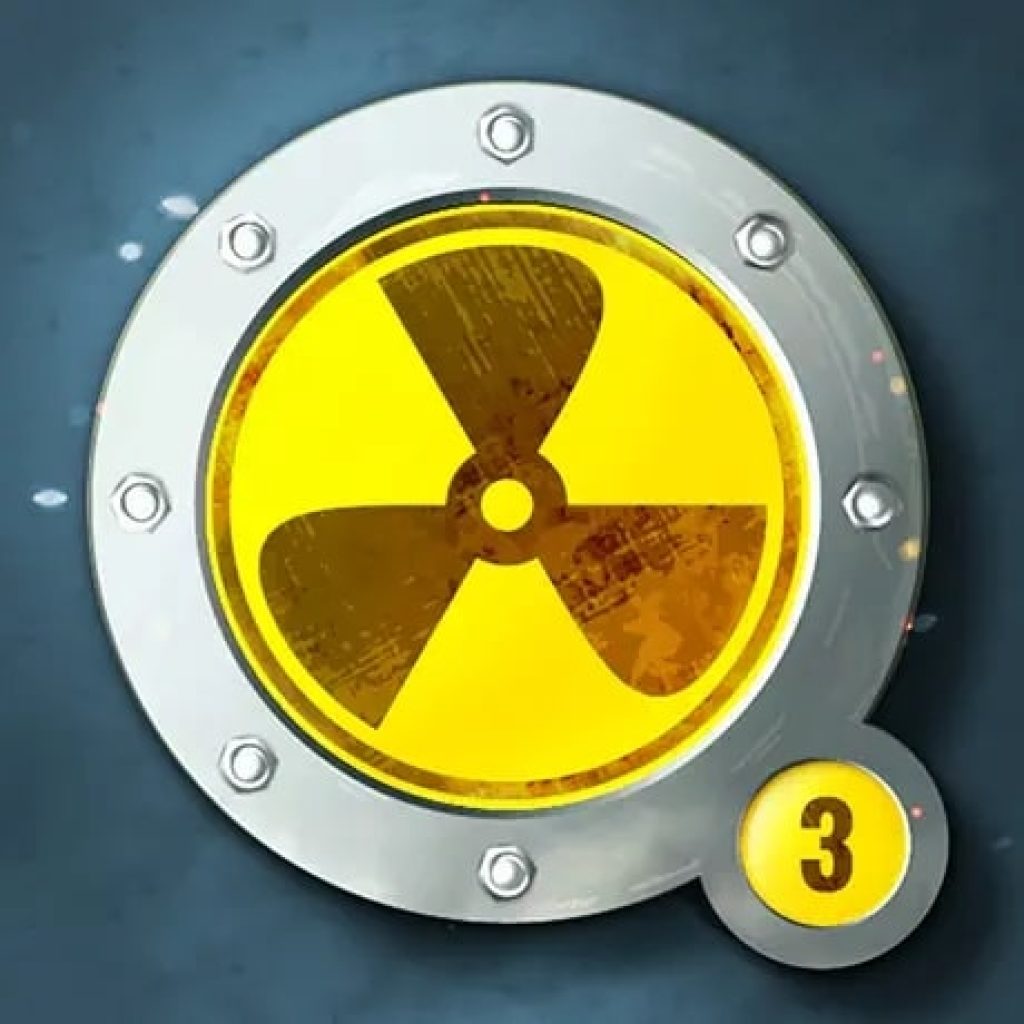 Have you always dreamed of being on the sea floor? Do you want to get a closer look at how a modern submarine works? The mobile app Nuclear Submarine Ink will keep you fascinated for a long time with its pleasant graphics and clear gameplay.
You don't need to have any special knowledge or skills to play this game. Download it and become the captain of a huge submarine. Give orders to the staff, keep track of important indicators and rationally use combat weapons.
In order for you to quickly get into the game, you will have to go through a little training. After a short tutorial you will be able to handle even the most difficult situations without any hints.
Choose one of the 4 routes and start your underwater journey now. Discover the mysteries of Chernobyl, learn the truth about Kursk. Take part in World War II and contribute to the victory over the common enemy.
As the most experienced and bravest, you will have to take responsibility for the crew. Be sure to keep an eye on your battery charge, otherwise the mission will fail. Don't forget to track your oxygen levels. Use improvements so that your submarine can produce oxygen on its own.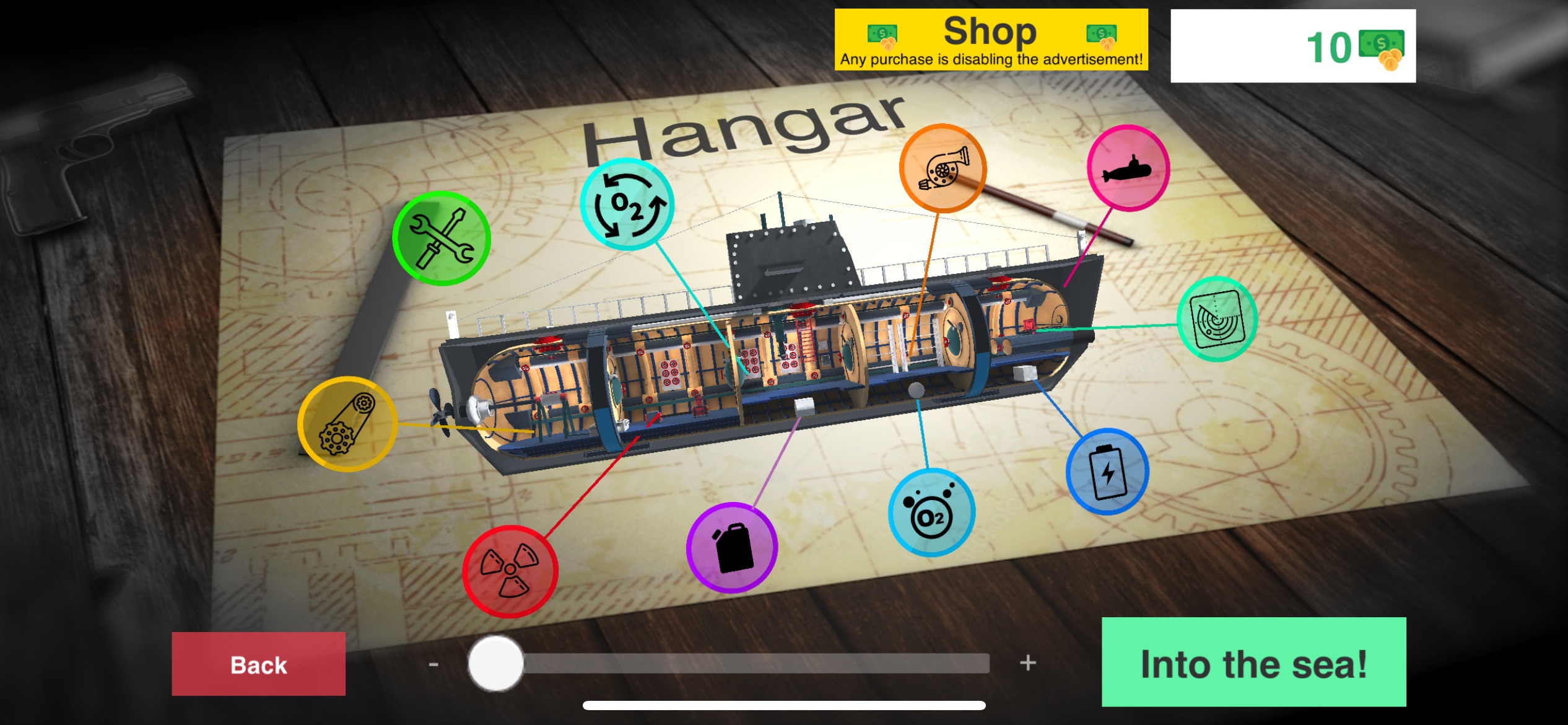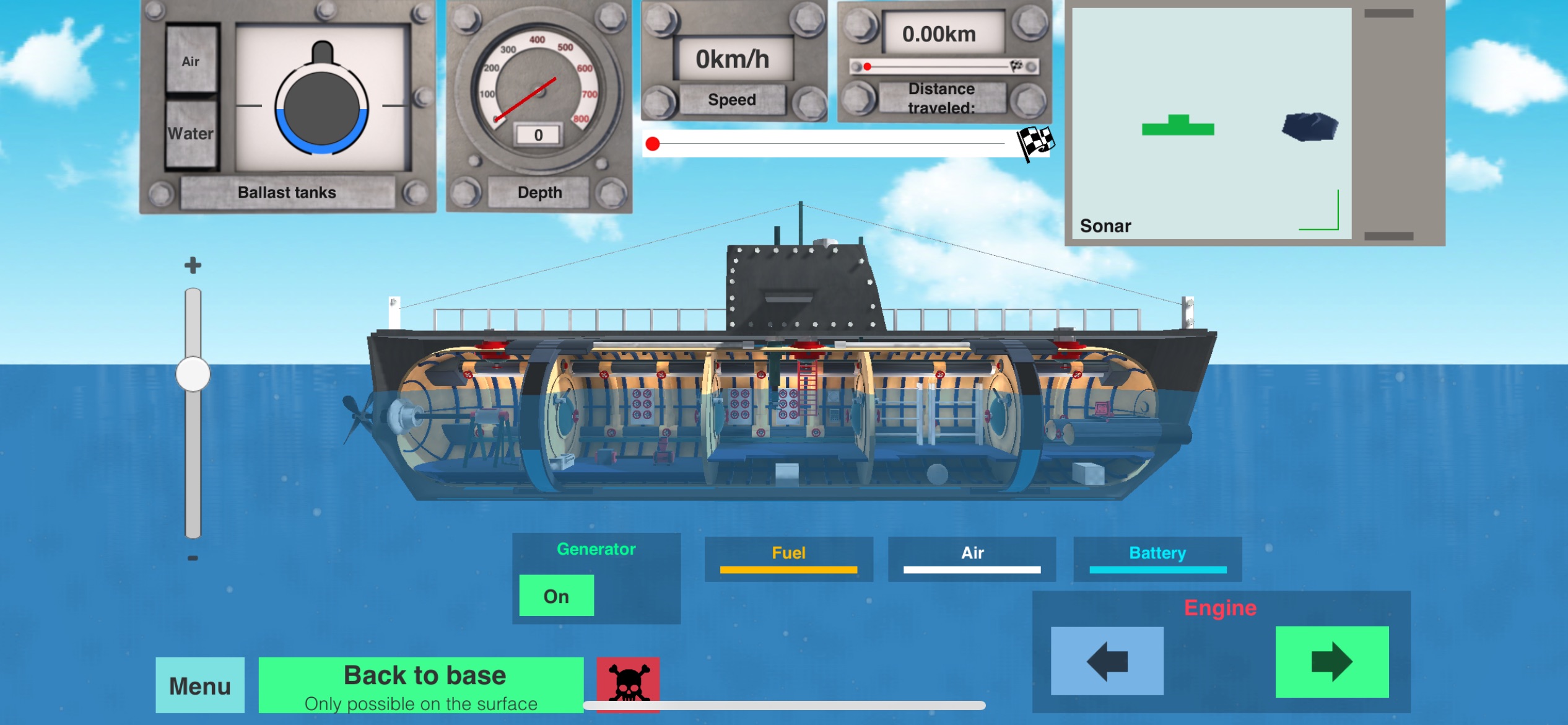 Treat the nuclear fuel carefully, otherwise another disaster will be unavoidable. Play Nuclear Submarine Ink for as long as you like. No limits for underwater adventurers.


War Commander: Rogue Assault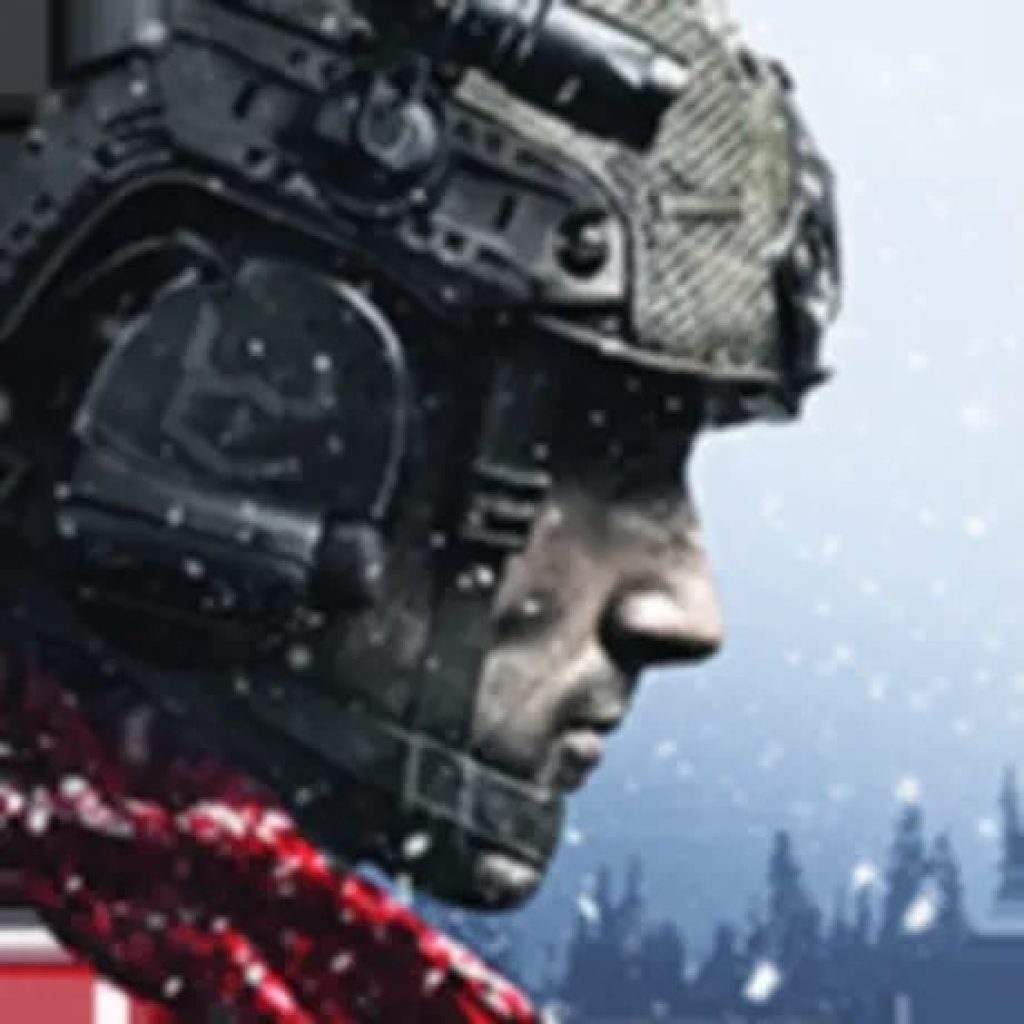 War Commander: Rogue Assault mobile app will be highly appreciated by all fans of military strategies. This is a real battlefield in your phone.
Three-dimensional graphics allows you to forget about reality. Find yourself in the heart of the fighting. You can choose any kind of troops, from infantry to navy. Lead your army to victory through courage and strategy.
You will have to think hard before you build a strong alliance or declare war. Every battle can be decisive.
Direct the base of troops to the front line, and build tactics to attack and defend your main base. You have a huge number of modern weapons in your arsenal, including nuclear bombs.
The 3D game promises a grand visual effect. This is a multiplayer project, which is designed for a wide audience. All the fighting is done in real time. You have quick access to your subordinates set up. The more victories you can achieve, the higher level you get.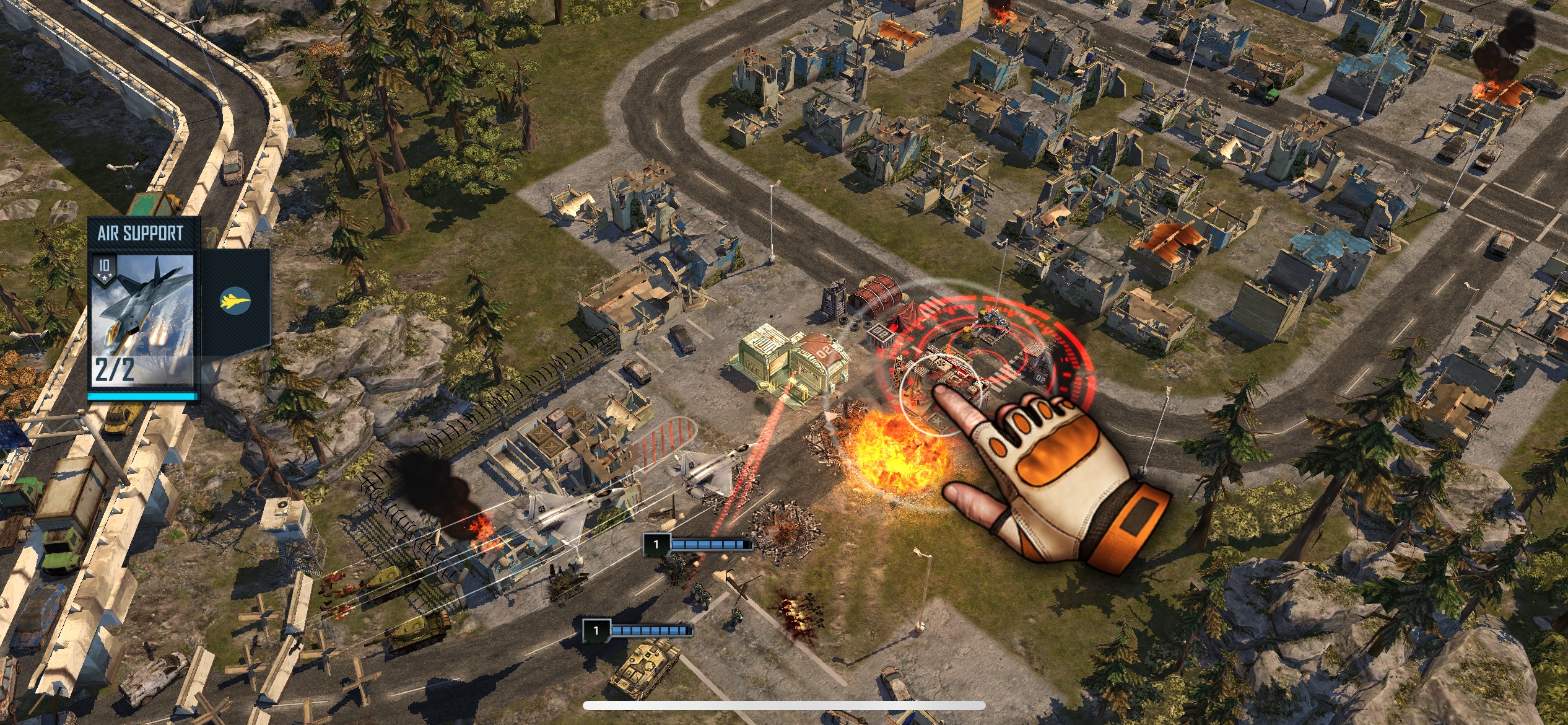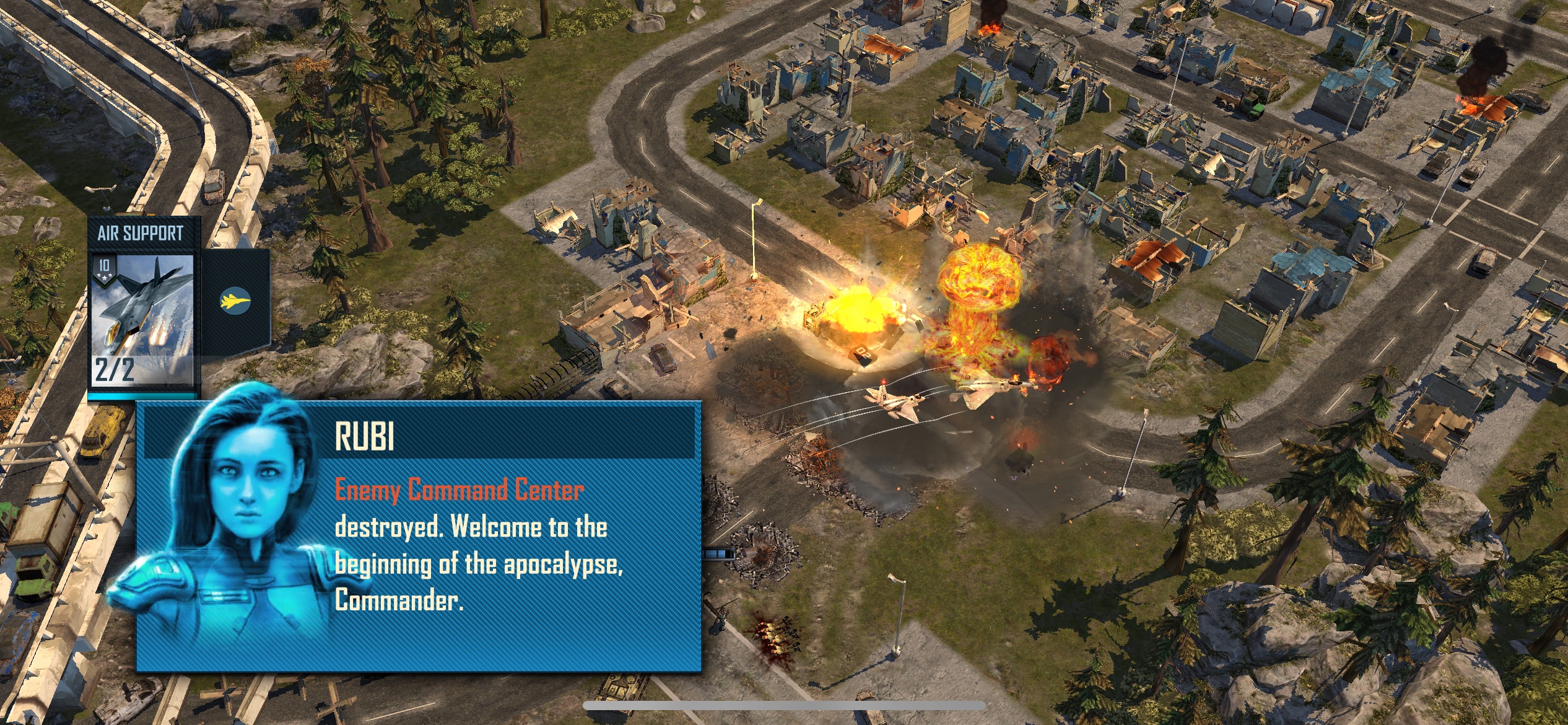 Use your ranking to improve military facilities and build an invincible army. Improve your defensive system and protect your walls. Combine different troops, use the strengths of each unit for a single goal. Prove that you are worthy to call yourself a winner.


First Strike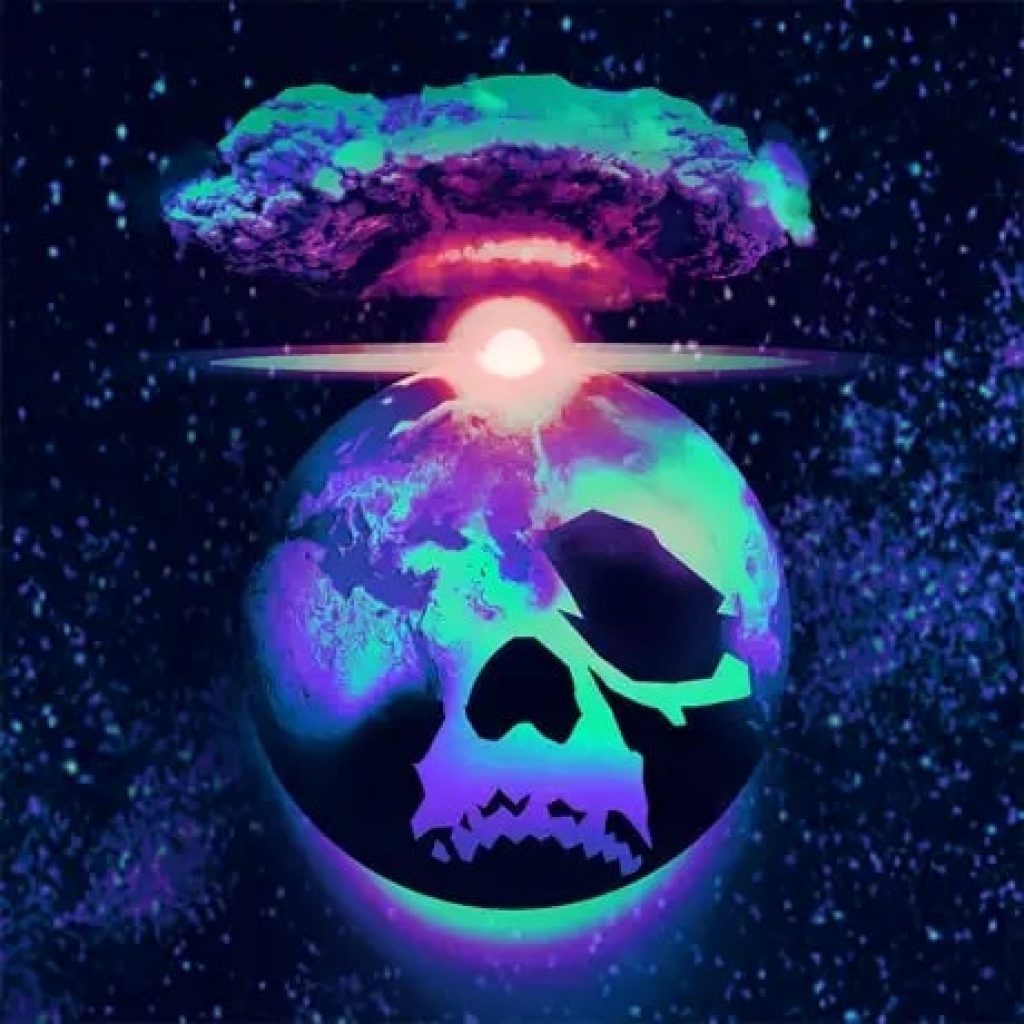 There are several superpowers in the world whose heads hold all the nuclear weapons in their hands. The First Strike mobile app lets you experience the power of nuclear bombs.
Take part in the landmark decisions on which the future of the planet directly depends. This legendary game is characterized by realism and clear gameplay.
You'll find a huge number of negotiation options, a large arsenal of ammunition, and incredible spectacle.
The simulation game creates an oppressive feeling of approaching nuclear war. User-friendly menus and clear gameplay allow you to perform complex tasks instantly. You can fight for the future alone or become a member of an alliance of states.
Your main task is to save your citizens from destruction and war. Invest in science and finance to optimize the military industry. You will get more modern and powerful equipment, and the final goal will become even closer.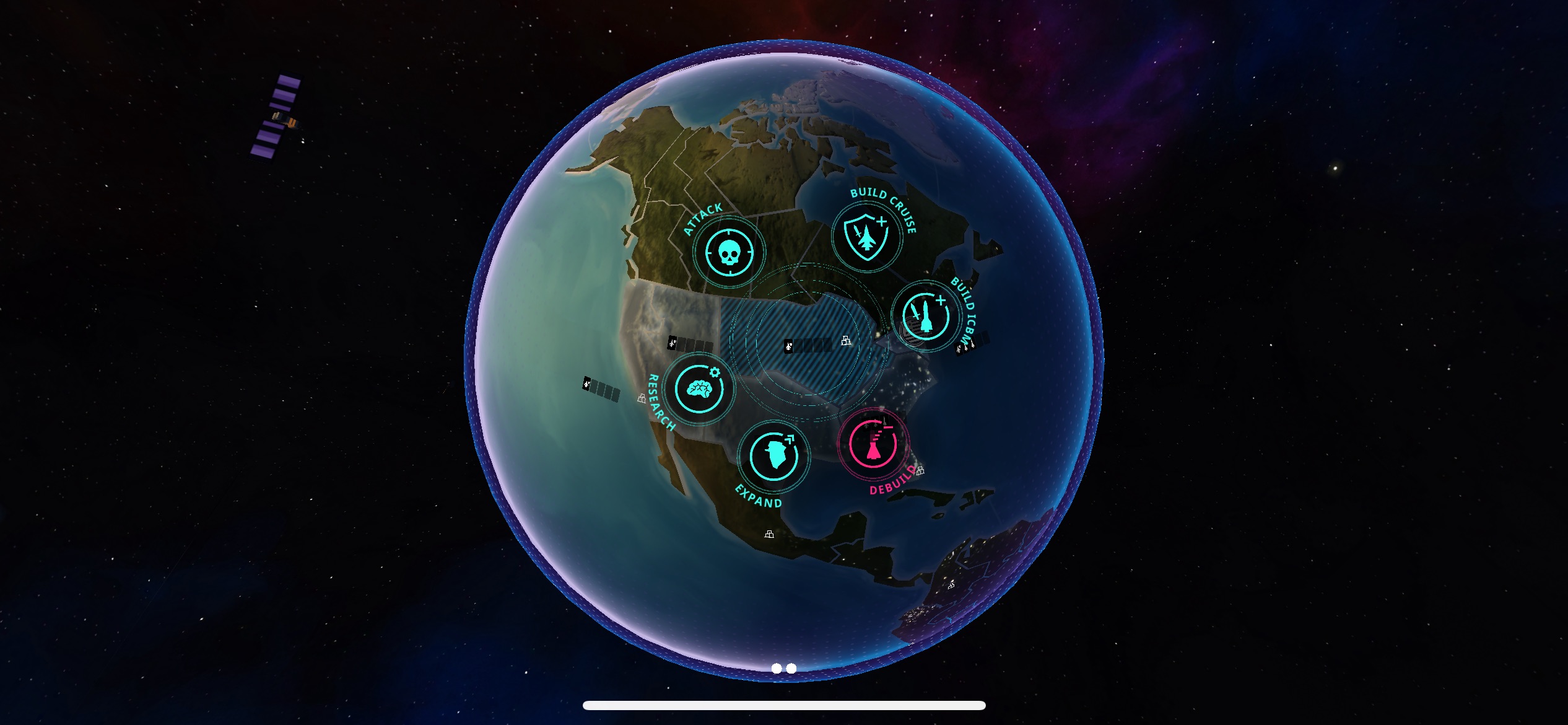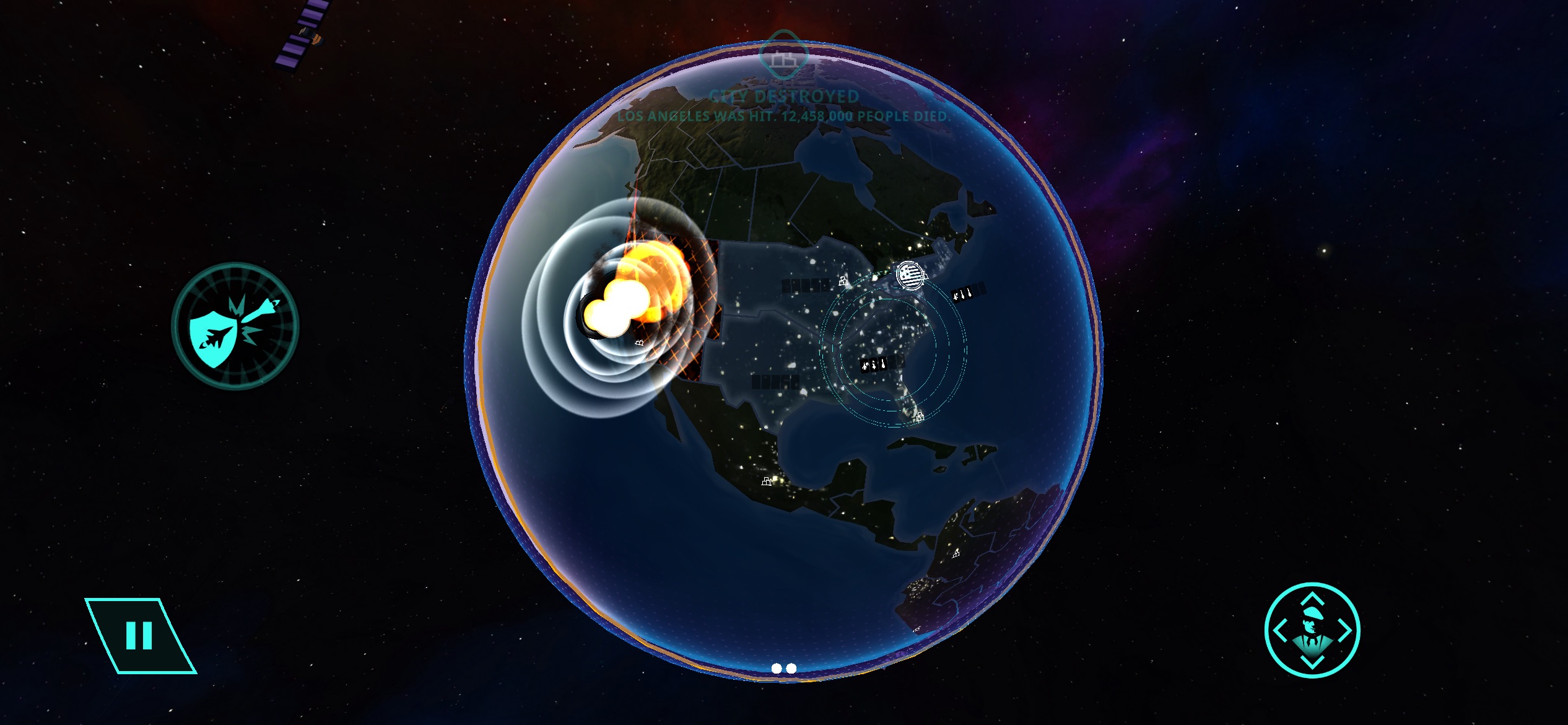 The game is great for users of all ages. No matter how strong your desire to ignite a war and take direct part in it. In First Strike, leadership talents such as foresight, fairness and responsibility are important. Don't be left behind in building a new world model.


You may also like: 12 Best War Defense Games for Android & iOS
Nuke Em All 2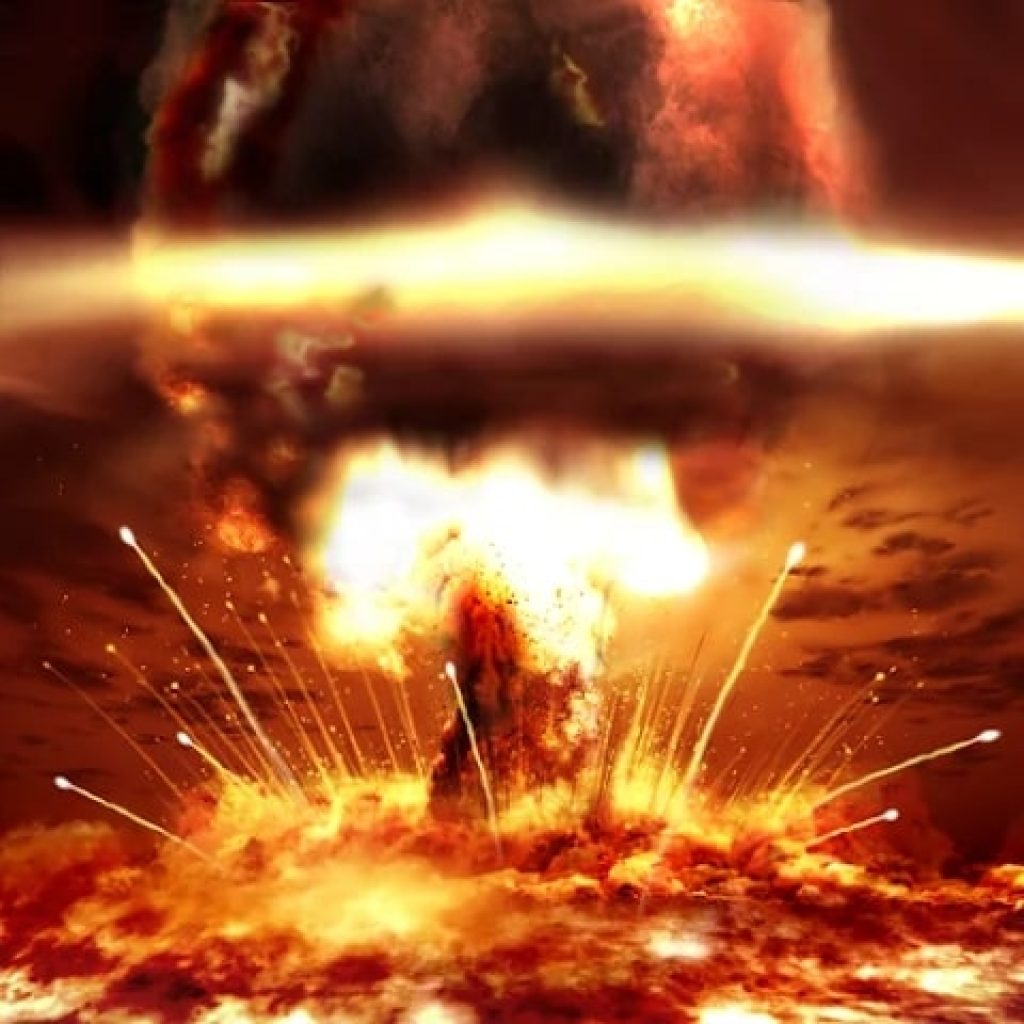 This is a new quality simulation game for your phone. Nuke Em All 2 puts you in the middle of the action when a nuclear bomb is dropped on a city.
The military situation does not dispose you to think about the orders of your superiors. You must complete a mission to destroy the enemy. The more destruction you leave behind, the better you will do your job.
Your mission is not as simple as it seems at first glance. You will have to put a lot of effort to achieve the desired result.
Besides, you can save the lives of certain dignitaries to take the game to a higher level. Choose your type of troops and position, replenish your stock of weapons. Learn how to work with secret information from intelligence. Don't waste your energies on areas you've already been to.
Work with maps and blueprints of the area to avoid getting lost. Look for enemies on the ground and in the air. Leave no chance for rescue.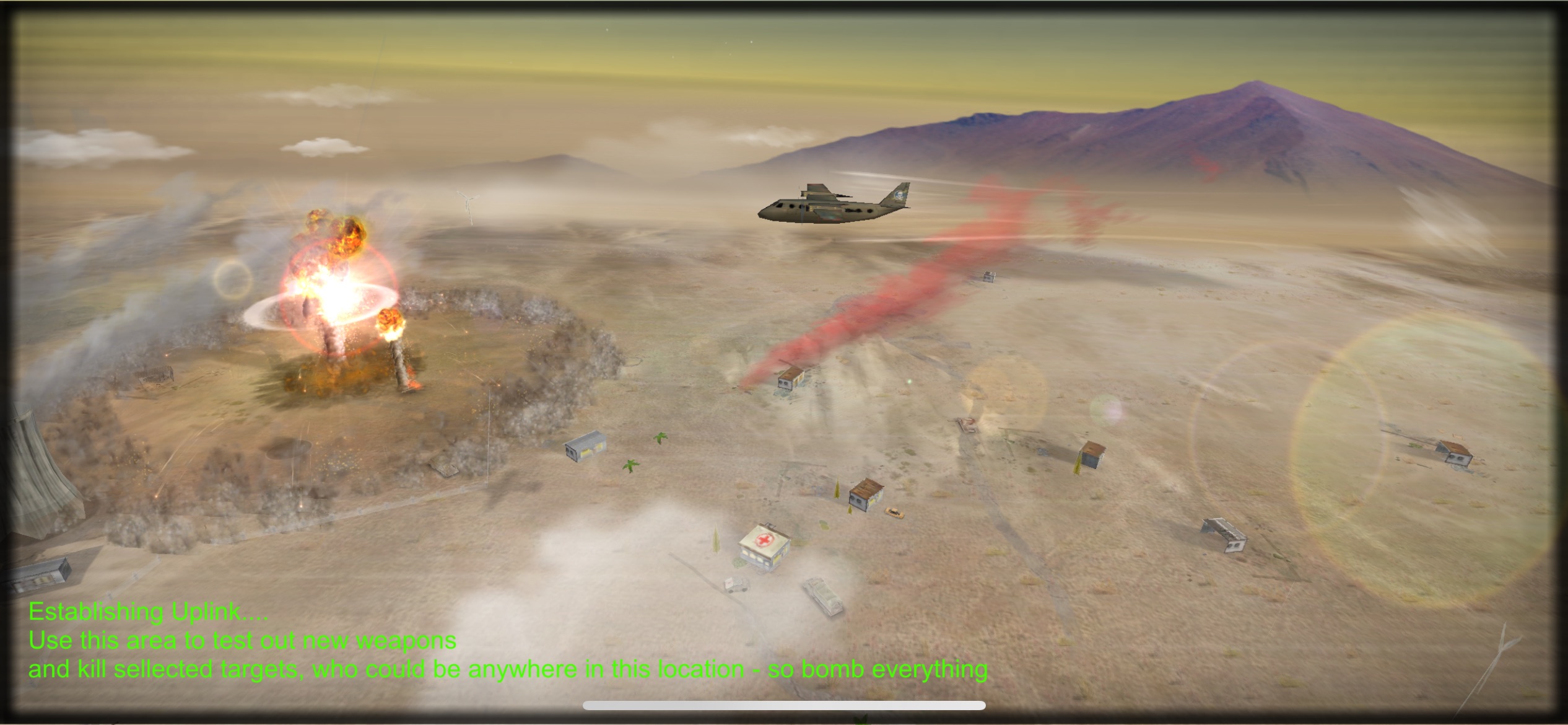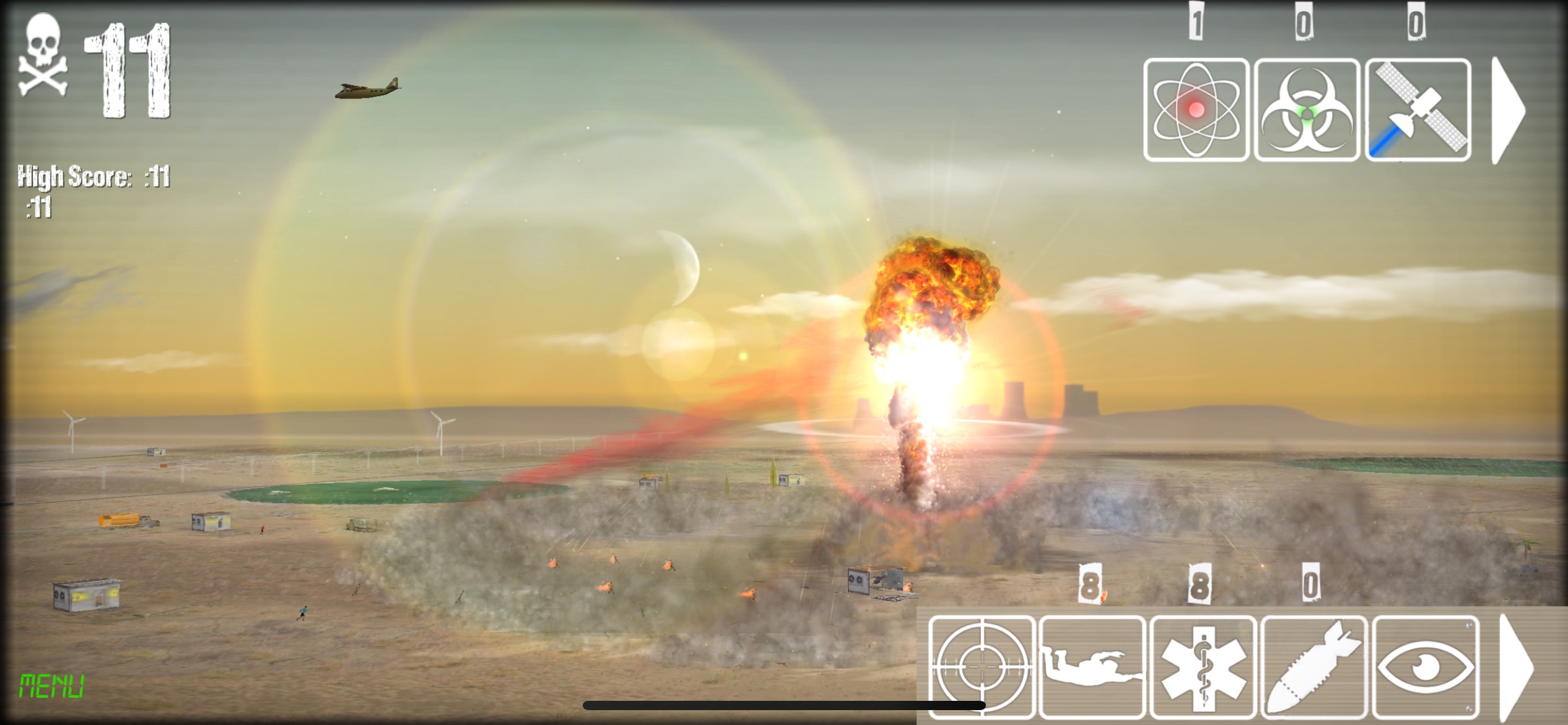 Receive royalties and congratulations from the state, and spend the money you get to improve your equipment and machinery. Enjoy watching entire enemy cities hide behind powerful nuclear explosions.


Conflict of Nations: WW3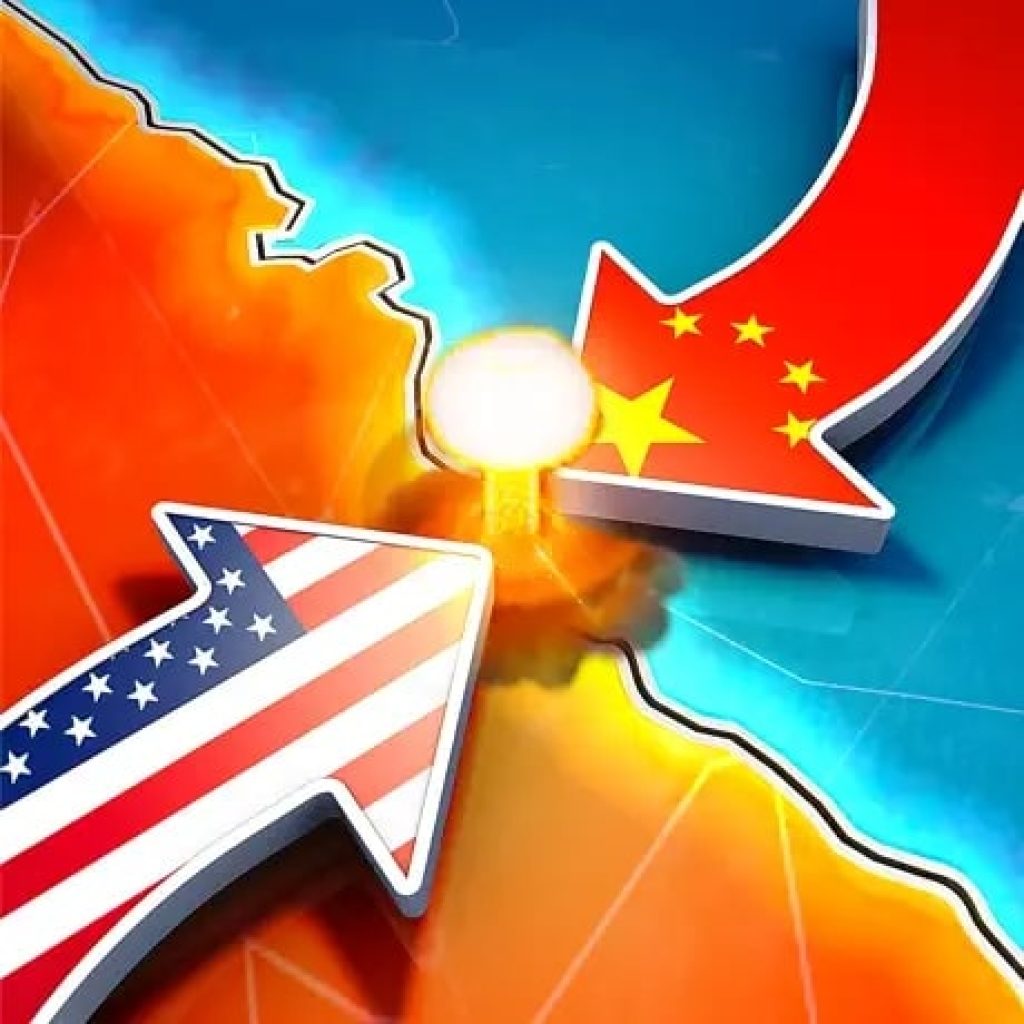 Just imagine: the real threat of nuclear war hangs over our world. Countries unite in alliances, power is redistributed. You are one of those on whom the existence of the entire planet depends.
With Conflict of Nations: WW3 mobile game you will be able to fully experience the whole range of emotions, from real horror to unbelievable happiness.
Become the one who managed to prevent the catastrophe. Or hit the Start button for battle rockets.
The game allows you to plunge headfirst into what is happening on the phone screen. Solve complex political problems, the main goal of which is the safety and well-being of your people. Remember that every action you take will have consequences for everyone involved in the military process.
There are no moral limits here: enter a coalition of states and betray your allies first. Use the nuclear bomb to keep the upper hand and convince your opponent that you are serious.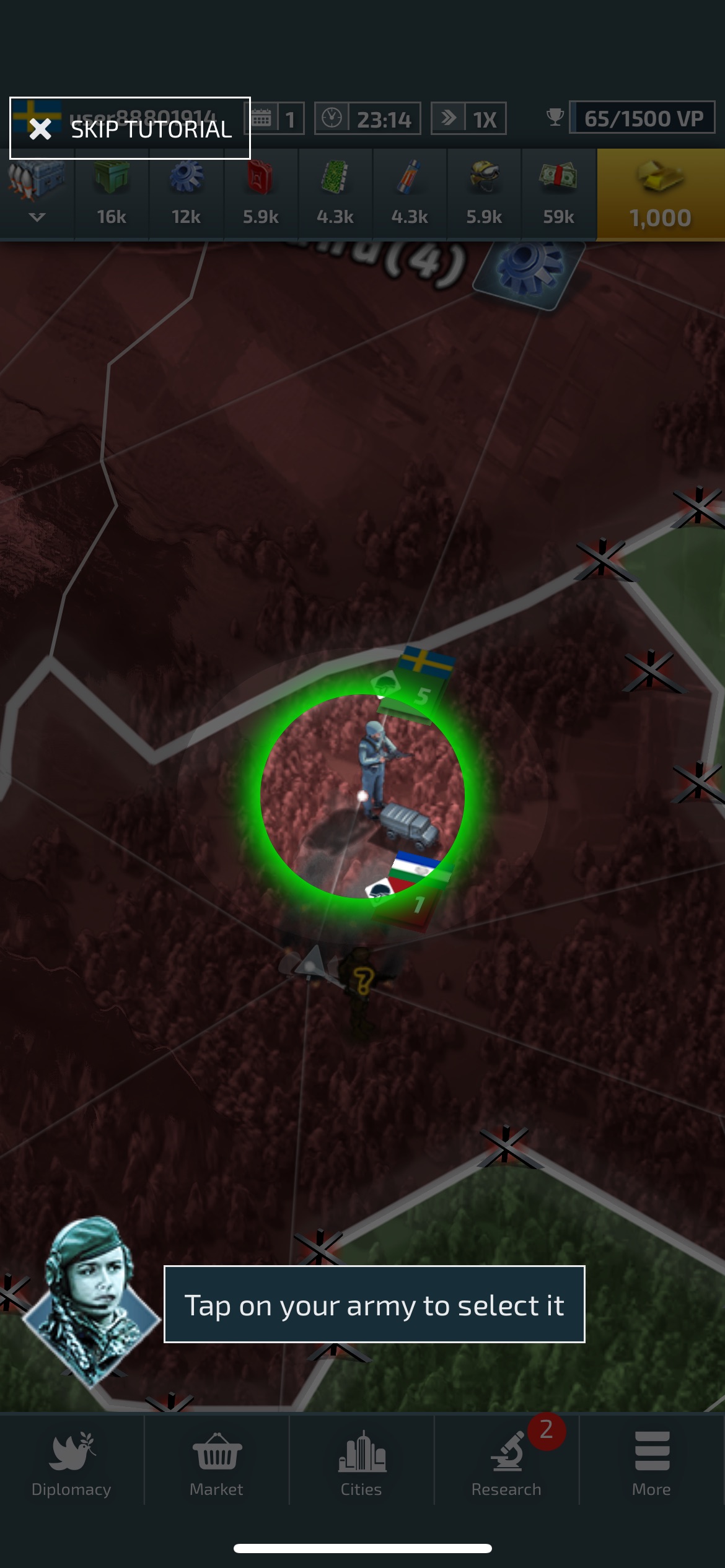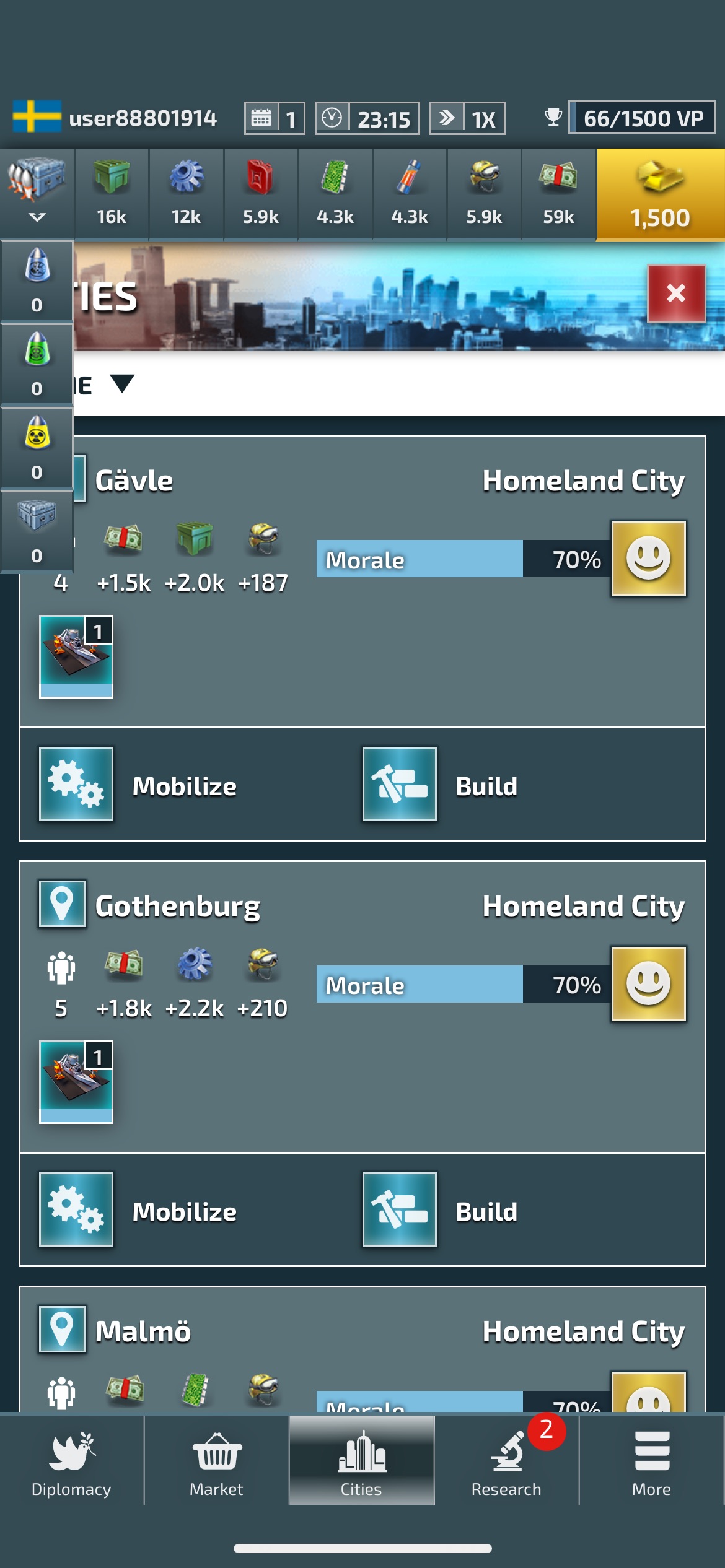 You can play Conflict of Nations: WW3 almost immediately after installation. It is as simple and straightforward as possible, even for new users. Choose your difficulty level from easy to the most difficult. Take part in epic battles and earn the trust of your citizens.


Nuclear Hack INC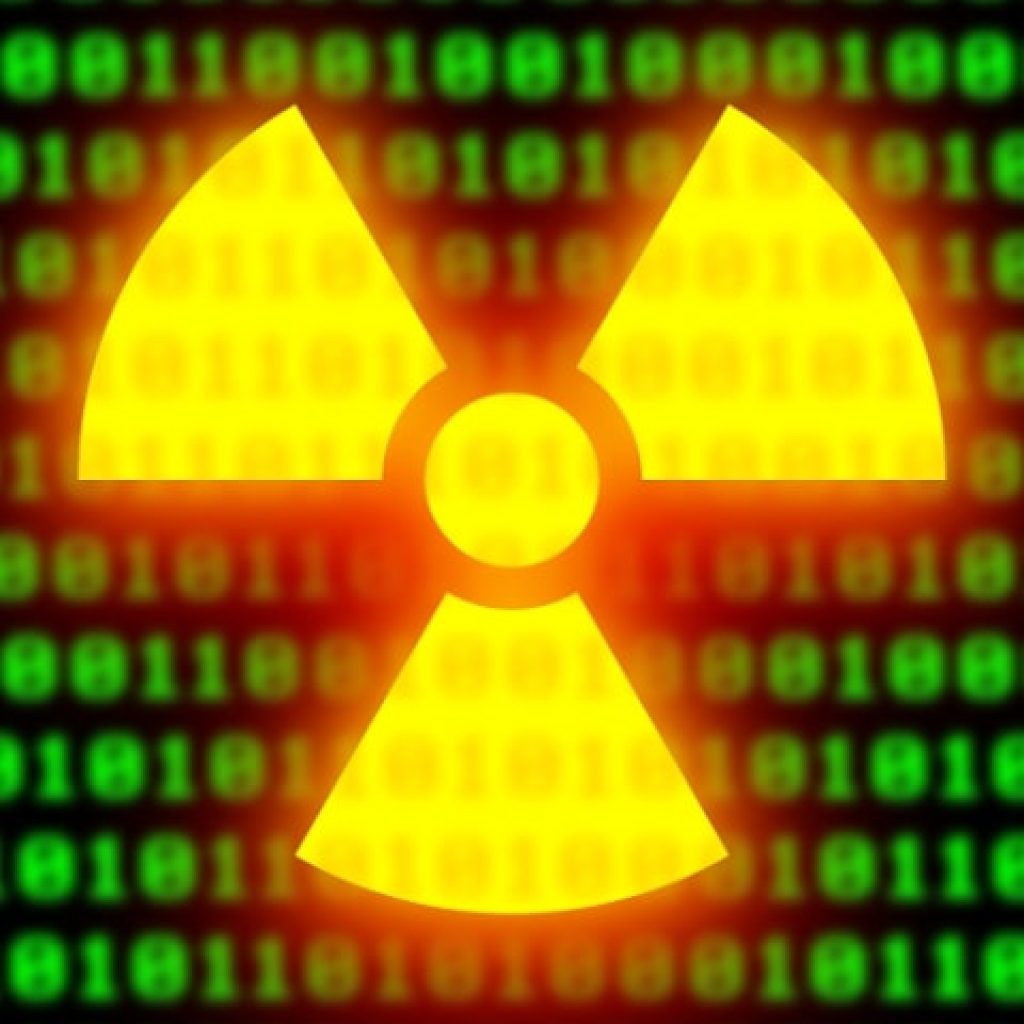 Imagine that you can influence the course of world events and stop a nuclear war. Or on the contrary – send a nuclear warhead in the right direction.
The mobile game Nuclear Hack INC will allow you to experience the full range of emotions. Take charge of the world and make the right decision.
You need to hack the weapons protection program and gain access to secret information.
The scale of destruction depends only on you: keep the world safe or wipe an entire country off the face of the earth. You have the world's nuclear weapons at your disposal. What will you choose?
Nuclear Hack INC requires the player to make quick decisions and take action. Weapons experts make your mission really difficult, so you have to act fast. Gain bonus points, upgrade your nuclear missiles, and choose your game strategy. You can choose any of 3 difficulty levels.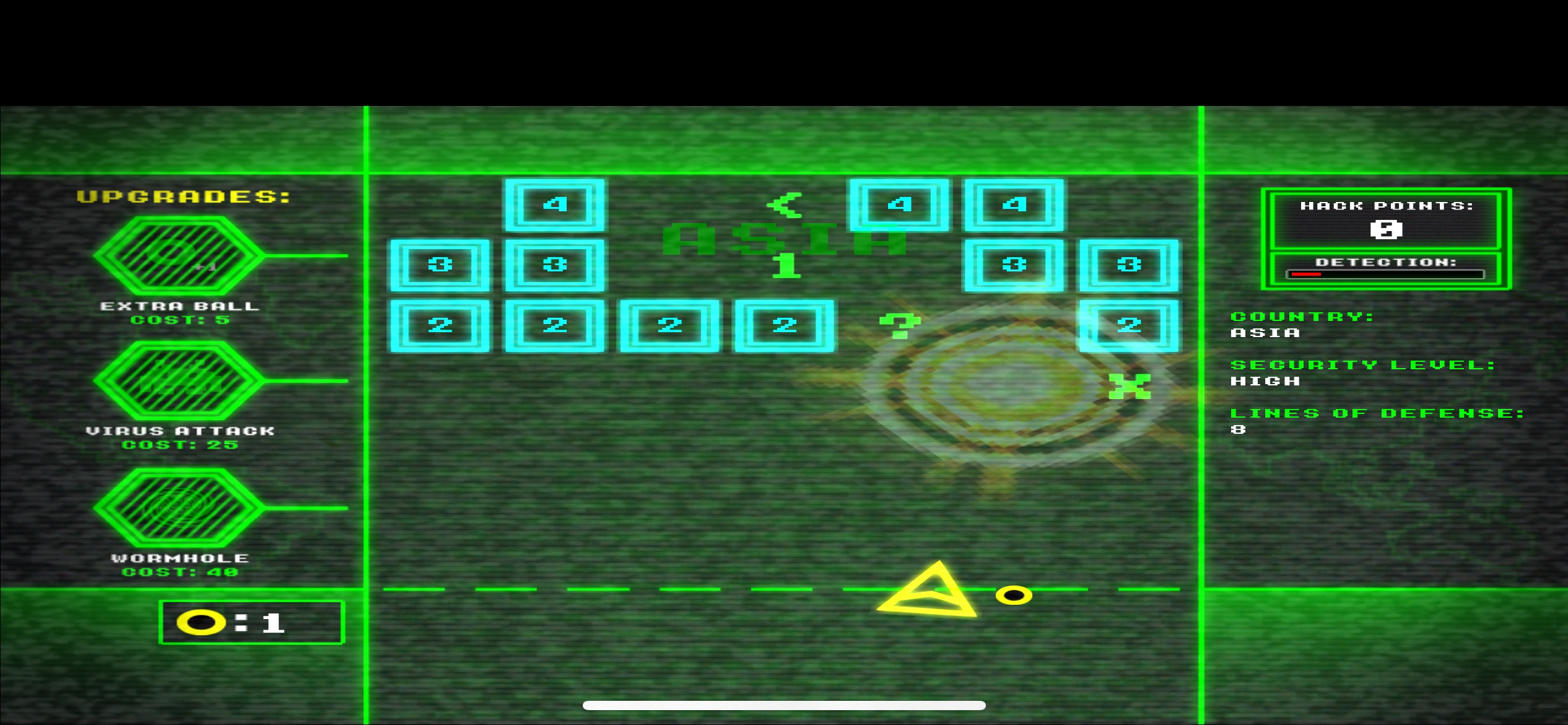 The simulator helps you get to your end goal step by step, so you can easily figure out the progression of events. Upgrade your system equipment to make the hack as unnoticeable and fast as possible. Enjoy the power you gain and decide the fate of humanity with Nuclear Hack INC.


You may also like: 9 Best God Simulator Games for Android & iOS
Army Bomb Games 3D Nuclear War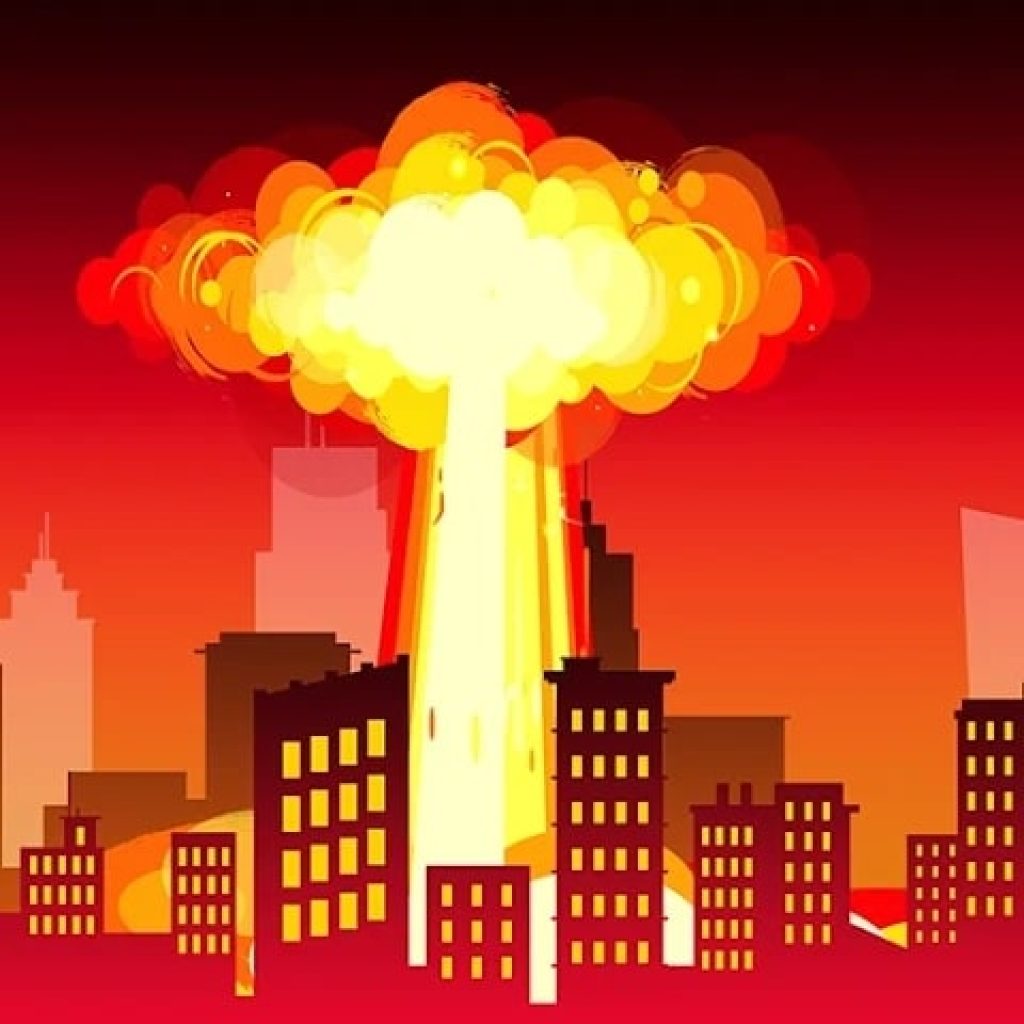 The perfect nuclear bomb effect simulator right on your phone. This is an anti-stress multiplayer game. For a while you will become a bomb disposal specialist.
Help the whole world feel safe. Only a few faithful steps separate you from true triumph. But it's not that easy: One wrong move will lead to a huge explosion. Use all your talents to achieve the desired result.
Absolutely everything matters in this app: your reaction speed, your ability to make important decisions, and your level of stress tolerance.
Install this game, choose a wire and hold your breath waiting for the result. A nice bonus will be high-quality graphics and unpredictability of the plot.
Like mining, this game requires extreme concentration and attention. The result of the events depends on your choice. Will you be able to cast aside doubts and win in this dangerous case? Courage and agility are what it takes to win.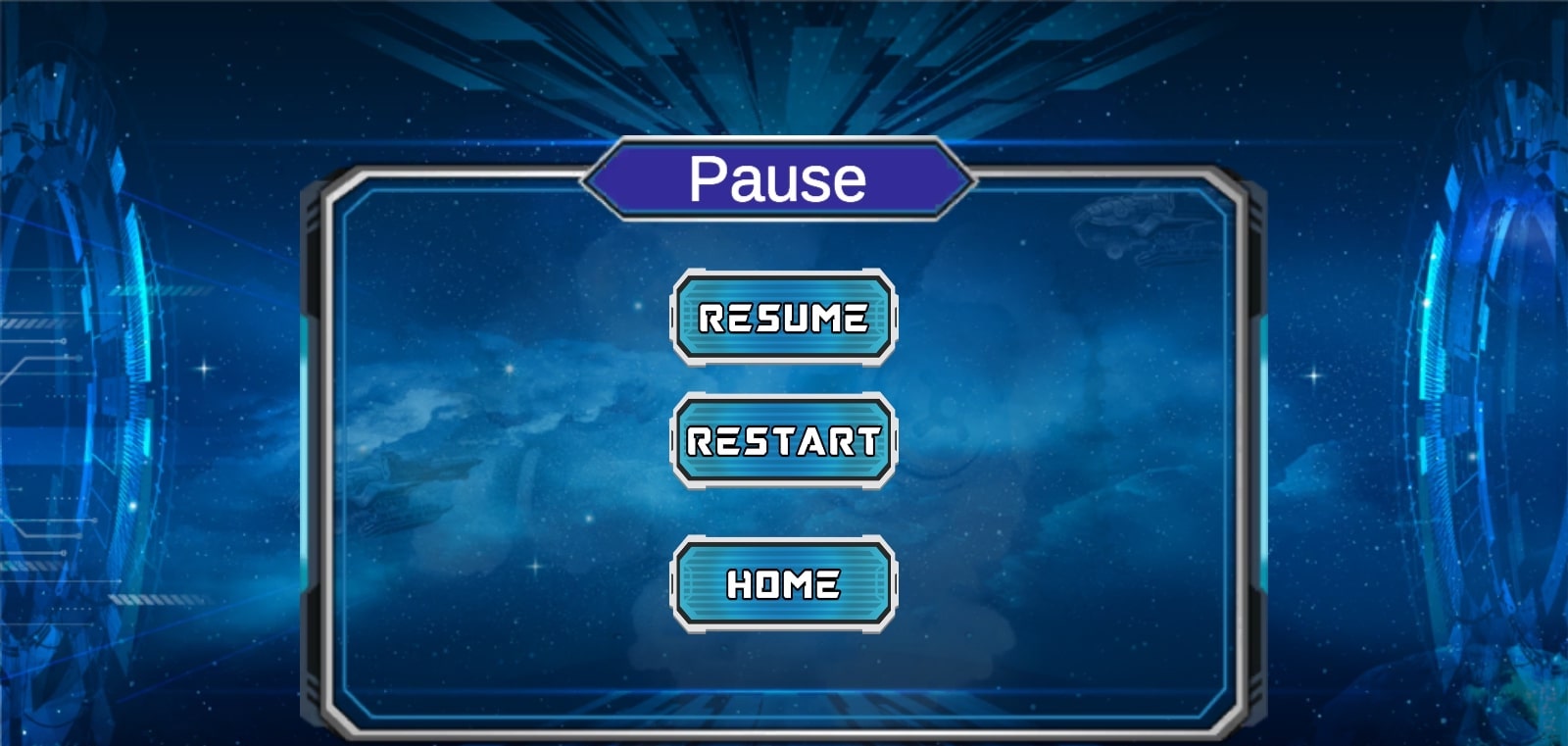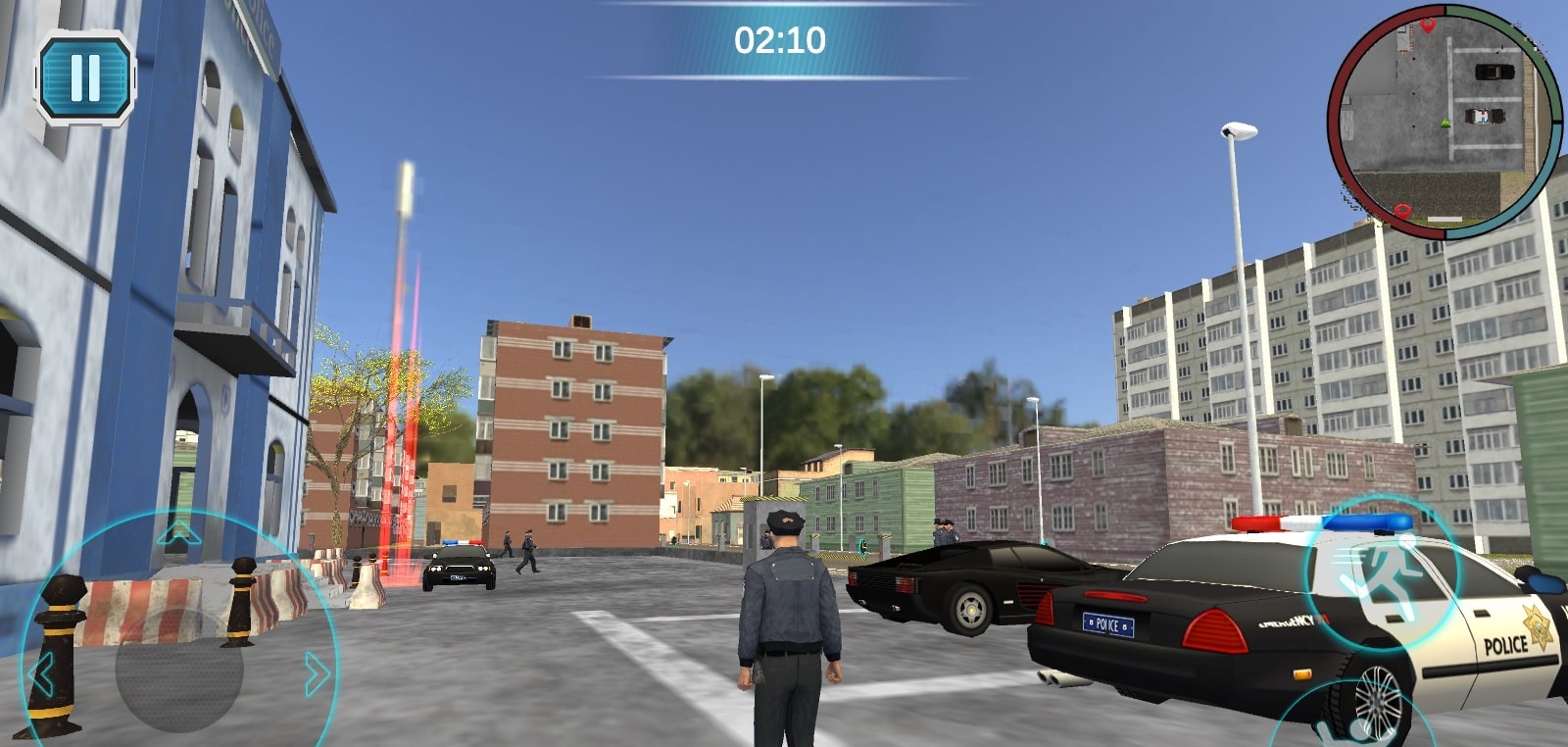 Solve the puzzles, avoid the obstacles and enjoy the victory. The app is great for daily use by players who want a lot of fun and stress relief.