For those who want to go deeper into the subject of photo editing and not just lay the filters on the image, but correct the perspectives of images, we prepared the list of the app which are pacemakers in it and which truly provides the top-quality tools and editing. The list includes both the most famous apps and the newbies on the market.
When you are done with the editing and you see that the difference is dramatic, you can expose it to the whole world using the Before & After Photo Compare Apps for Android & iOS. These are the best apps to emphasize the work that's been done towards the image!
Snapseed
One of the common editing apps on the market is extremely user-friendly – that's why it allows inserting all the corrections ASAP.
Snapseed is a professional photo editor developed by Google.
First of all, we have to admit that the app comes with a great number of useful options. For example, users can apply various special effects to make their images look much more attractive.
Apart from the Perspective option, you will have access to 29 editing tools such as Healing, Brush, Tonal Contrast, Vintage, White Balance, Tune Image, HDR Scape, and so many others!
In addition to the aforesaid, Snapseed allows users to add text or frames to the pictures.
Moving on, the app boasts a minimalistic interface, therefore everyone will quickly find out how to use this tool.
As a whole, users truly like this app, as there are lots of positive comments. But some users complain that the app's version is not regularly updated.
To sum up, Snapseed is full of magnificent features. So, you will not just correct the perspective, but perfectly edit your pictures as well.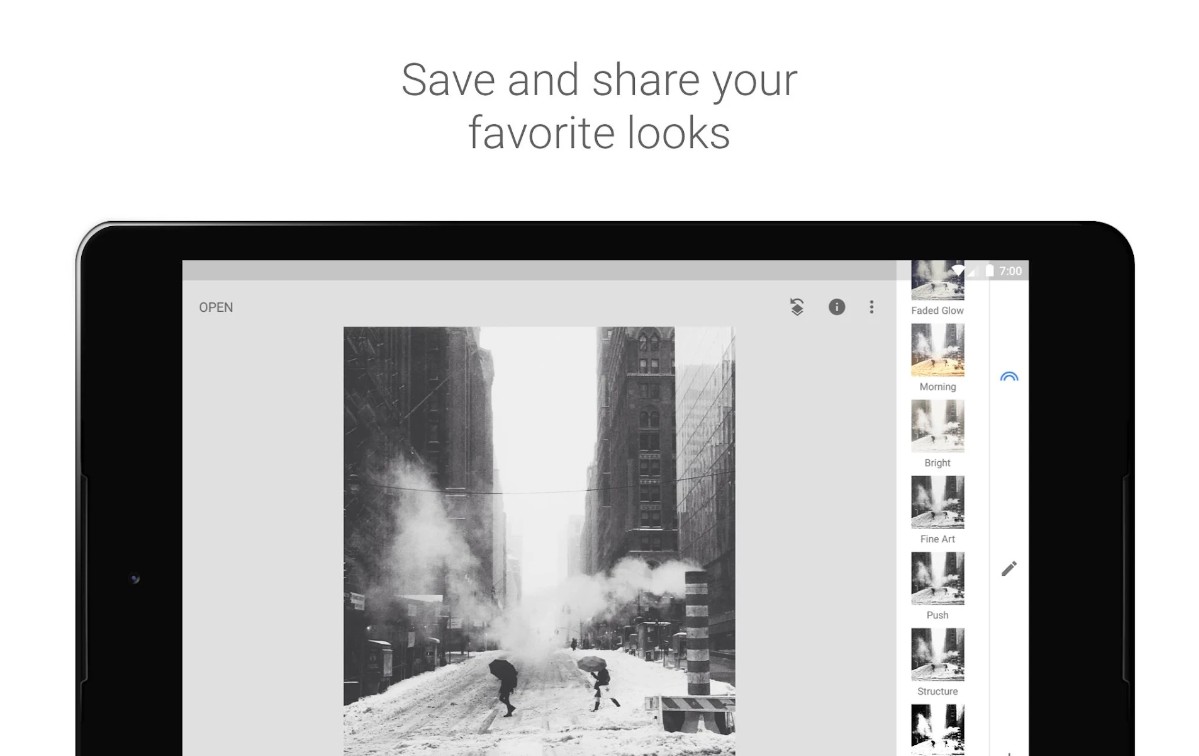 You may also like: 9 Best double exposure photo apps (Android & iOS)
VSCO
VSCO is our second well-developed photo&video editor that will also help you to correct the picture's perspective. So, what is the major goal of this tool?
VSCO is a fantastic app that enables users to take, edit, and share photos.
When you first open the app, there will be five icons on the bottom of the screen. Let's find out what they mean (from left to right):
Recommended (photo feed)
View (you can see various photos grouped by type)
Studio
Profile
VSCO X (subscription)
So, in this app, all the users can correct perspective via horizontal or vertical adjustment. Moreover, VSCO allows users to apply various special effects or filters to pictures and videos, create collages by using pictures, videos, or even shapes.
As for the app's disadvantages, the app contains in-app purchases. Additionally, some users complain that sometimes the app hangs, but we believe that depends on the device you are using.
We have to warn you that VSCO provides a 7-day free trial. When the trial period ends, the app will charge the subscription fee.
All in all, VSCO is a must-have tool for photo editing. The app will suit both novice users and professional ones!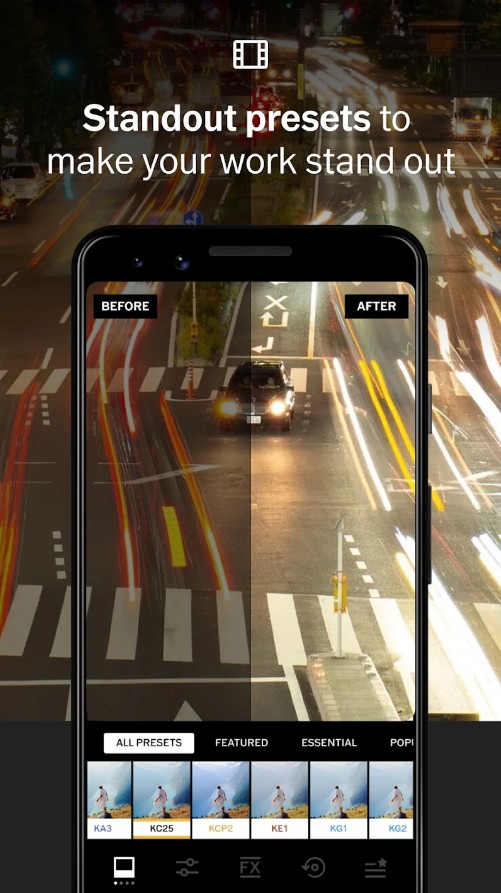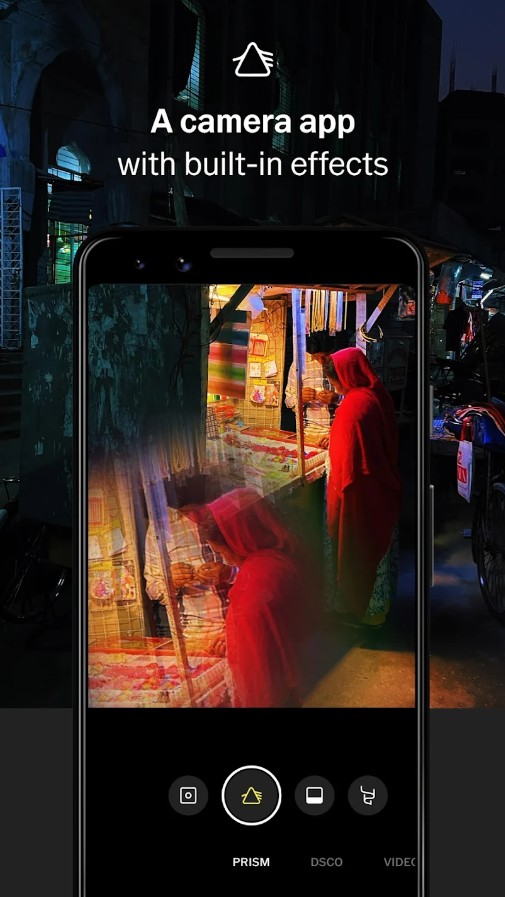 Adobe Lightroom
Do you want to edit your pictures in a few seconds? If your answer is "yes", we have to bring your attention to Adobe Lightroom.
The application is highly popular on the market, as it has a quite good rating on the market. Plus, the developer usually provides users with regular updates!
Adobe Lightroom comes with a great variety of editing features. For example, users can create perfect pictures with straight lines, crop photos, and adjust perspective.
So, what else can we do with this tool?
Below, you will find the list of the most interesting options:
Remove unnecessary objects
Apply a great variety of special effects
Adjust color, exposure, tone, and contrast
Get clearer pictures thanks to advanced shooting modes: RAW, HDR, and professional shooting
Edit certain areas
Receive various tips on retouching
Adobe Lightroom runs fast and simple. Thus, there is no need to be very tech-savvy to understand how everything works there.
Like the previous application, this one is not very lightweight as well. Therefore, the installation can last for a long time.
Overall, Adobe Lightroom provides you with an excellent opportunity to learn photo processing skills and share your results with friends or relatives!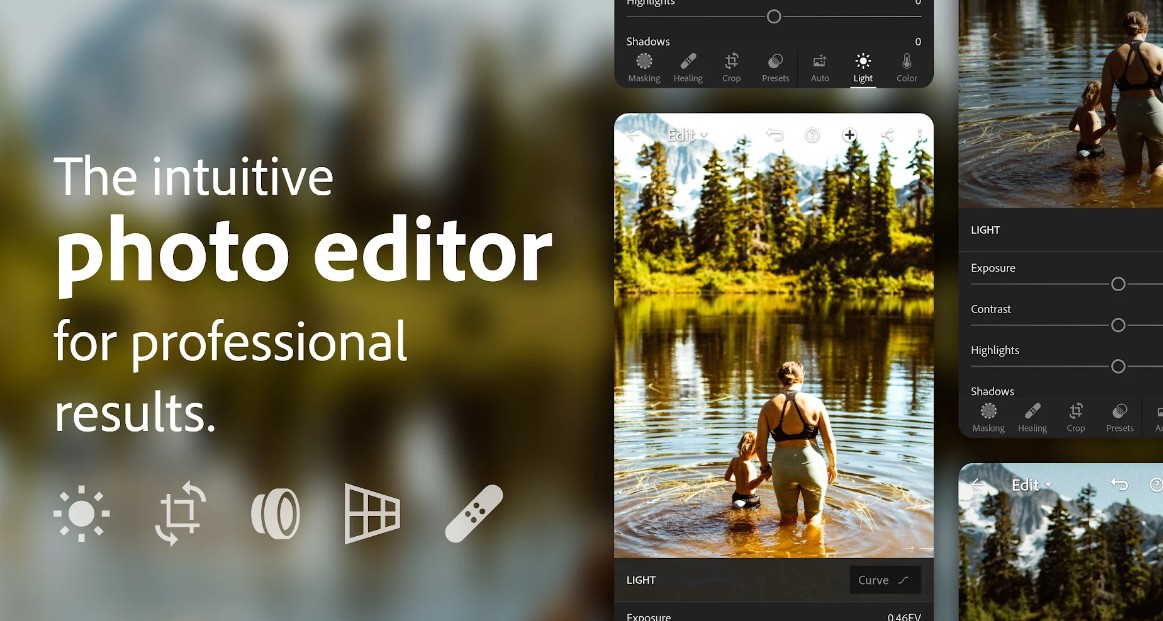 Perspective ++
Perspective ++ is another top-grade tool that is developed to adjust the perspective on the pictures. One of the best features there – it is extremely lightweight. Therefore, the installation process will not last too long.
All the users can also customize the picture's perspective without leaving the Photos app. We have to mention that this app does not consist of a wide range of options. But the perspective correction function will be fulfilled very well!
Due to this app, everyone can set up both horizontal and verticle perspectives. The interface looks authentic in comparison to other apps since there are less categories exposed and more sub-categories.
What is more, Perspective ++ comes with a special Fisheye feature that allows users to emphasize certain parts of the picture. By the way, the app supports image sharing with the "Canvas Art" app. This is an excellent bonus out there!
The only disadvantages that we have found there – the lack of functions and paid access. But the app's price is quite accessible. We can surely say that Perspective ++ will be useful for panoramas and architectural photos.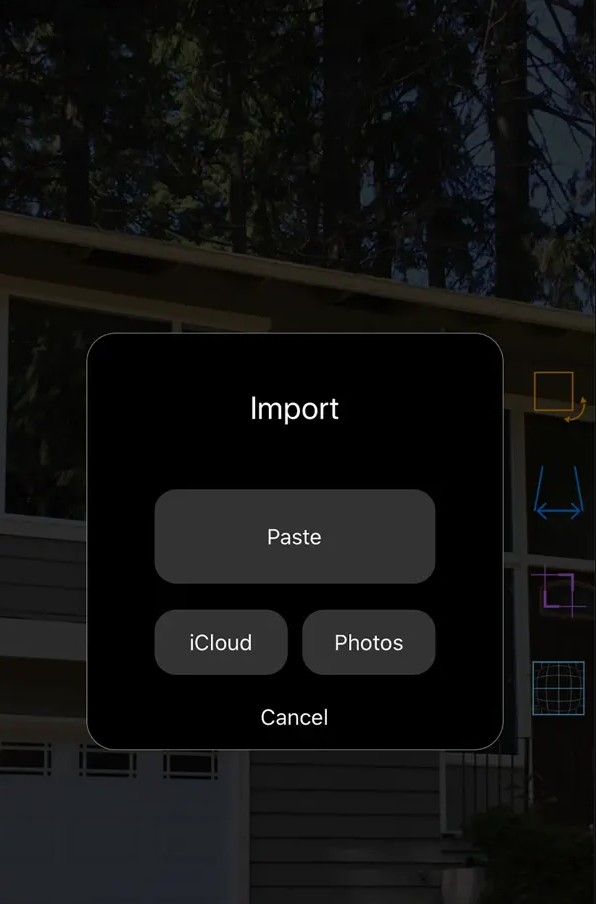 Perspective Corrector
Perspective Corrector allows users to correct falling lines and align images with the horizon. The application is developed by Herald Meyer. So, let's have a look!
First of all, we have to mention that Perspective Corrector is a reliable and safe tool that does not contain any lags or bugs. Furthermore, the application does not take up much storage space, as it weighs just 2,4 MB. Thus, you will install it in a couple of seconds!
The app will provide you with an overlay grid to adjust the picture's perspective effectively. As for the additional features of it, Perspective Corrector supports full-resolution images and does not delete Exif data. If you want, you can also crop images as you wish (1:1, 4:3, 3:2, 16:9, etc.).
When everything is ready, you can quickly share your pictures on Facebook, Twitter, Email, and the photo gallery.
However, we have to mention that Perspective Corrector has the same disadvantage as the previous application – it comes with a paid version. The convenient interface, simple editing process, and quick installation – all these things are waiting for you in Perspective Corrector!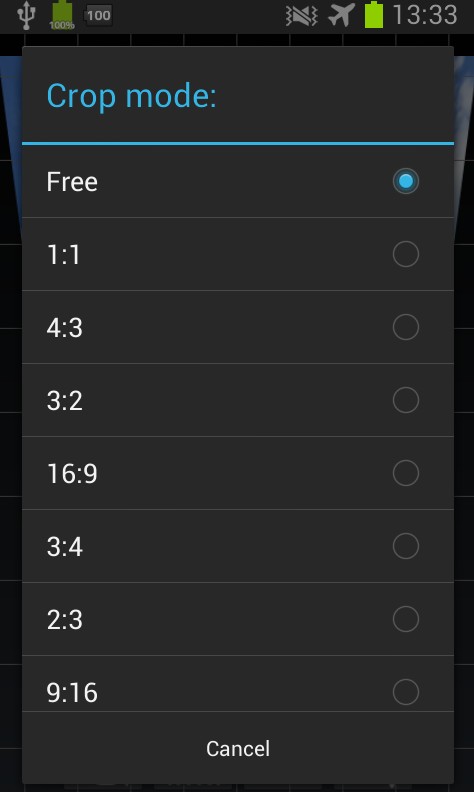 You may also like: 11 Best Vintage Photo Filter Apps for Android & iOS
SKEW
You probably have never heard of this app before, but it's a new player in the field of photo editing apps who is swiftly catching up with others. It is developed by ThirtyFive Inc.
The app is similar to the previous one in our rating list, as it is very lightweight as well. Therefore, the installation will be fast and simple.
We have to mention that SKEW guarantees super-accurate correction with 4 corners. Additionally, while working with this app, it does not harm the pictures' resolution. Excellent advantage!
Besides the perspective correction feature, users can also scale, rotate, or trim pictures. Plus, you can also adjust the object's size and save it in PNG or JPG formats.
There is nothing difficult in this app, as it has a very pleasant design and clear interface. So, there is no need to have any professional skills to manage it! Unfortunately, many users complain that SKEW has not been updated for a long time.
The app also comes in a paid version. To be honest, here you can go just with the very basic features or perspective correction so no additional investments are required.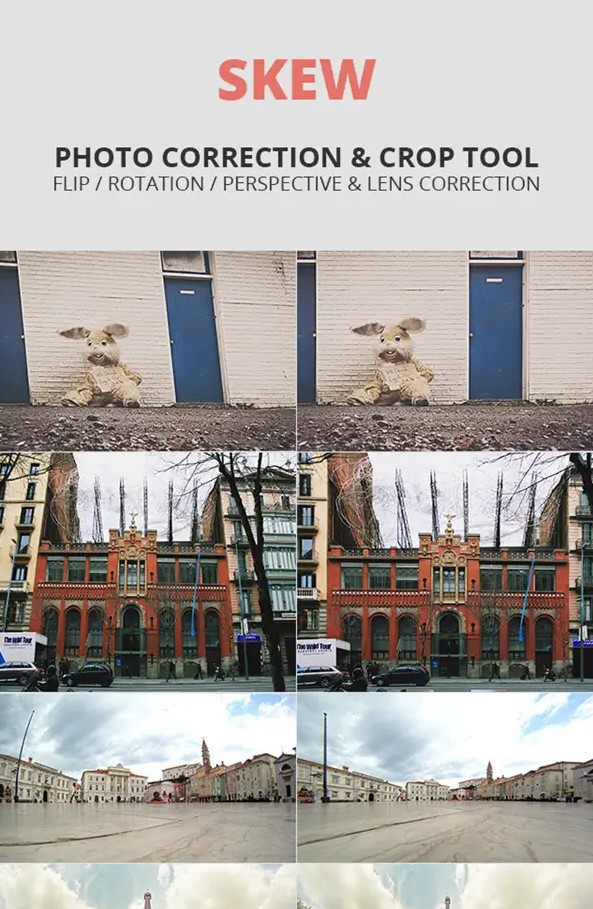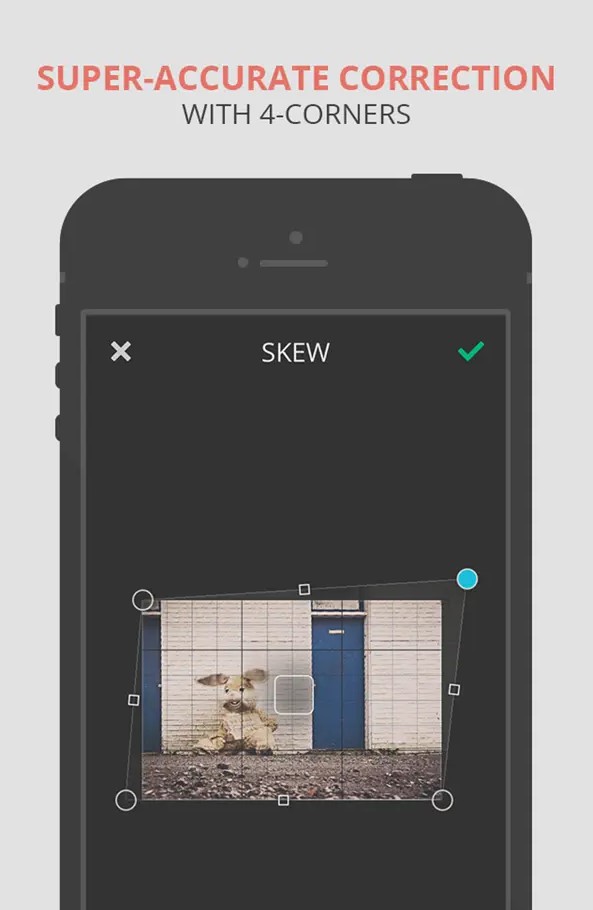 Genius Scan
If you are going to correct the perspective on your documents, we have to advise you to try Genius Scan developed by The Grizzly Labs.
The application differs a little bit from the others in our article. Originally, it was developed to quickly scan your paper documents and export them as multi-page PDF files. But you can also use Genius Scan for the perspective corrections on your pictures.
When you download the app, it will ask you to take a picture of your document. But you can also import a necessary picture. After that, the app will automatically apply an orange grid to capture the picture.
By the way, Genius Scan allows users to adjust the corners of this grid according to their needs. Plus, the process will not take more than a few minutes!
As for the other useful features of this tool, Genius Scan offers you to remove defects and shadows, apply filters, and so many other useful things!
To conclude, Genius Scan will be a free alternative to the perspective correction apps. Many users have already tried it and have positive feedback.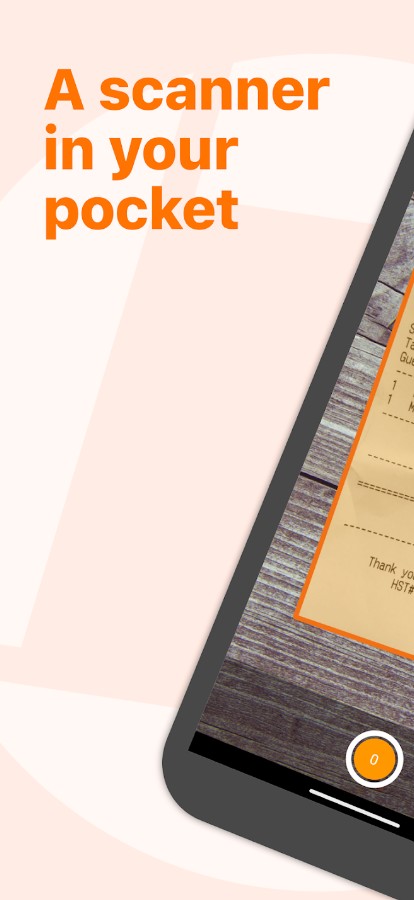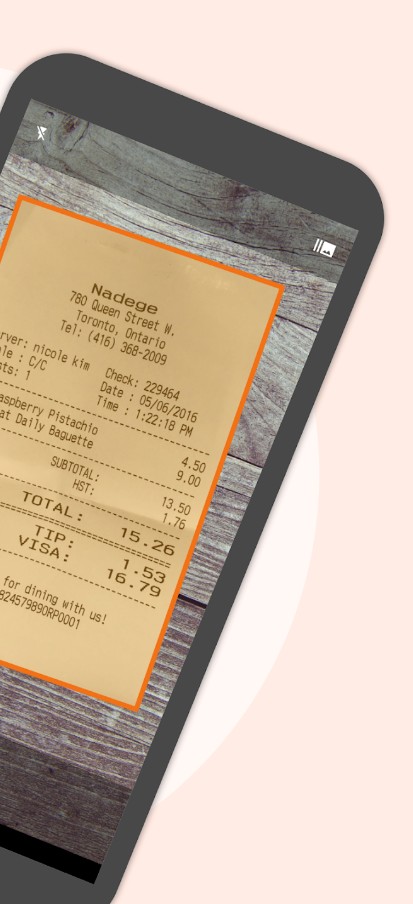 SKRWT
SKRWT is one of the first applications ever developed for perspective correction. And it carries out this task perfectly!
The first thing you need to do – choose a picture you want to edit. Under the picture, there will be a toolbar that you can scroll. The app offers a great variety of functions, so let's have a look at them:
Lens distortion correction (correct vertical and horizontal perspective distortions with just one tap on the screen)
Universal lens correction
Additional vignetting
Full-fledged autocropping
Mirror Filter
Adjustable grid
Ratio (helps to discover the hidden symmetry of your photos)
Preview on import
Gallery sorting function (organize folders in your gallery and hide unnecessary folders)
Overwriting images (overwrite the original photos and replace them with edited files)
Another useful feature of SKRWT – you can check the Exif data about the picture. For this, you will have to tap on the picture during the import. After that, the app will show you all the capabilities – shutter speed, aperture, ISO, resolution. The import process itself is feasible.
The advanced functionality and clear interface – are the major advantages of this tool. But we have to admit that some users have faced bugs while working with it. SKRWT will be useful for everyone who takes pictures on a smartphone or tablet at least sometimes. It's lacking some elements that a decent photo editing app should have, but it's good for perspective correction, still.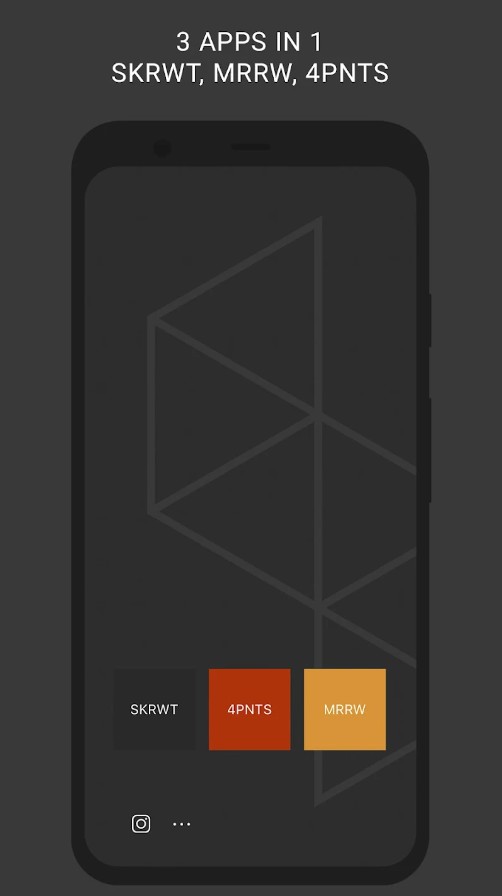 TouchRetouch
This app offers a tool that corrects perspective issues, straightening up those wonky lines and making your architectural marvels look as impressive in photos as they do in real life.
TouchRetouch is a powerful photo editing tool that allows you to remove unwanted objects or distractions from your images.
The app provides a user-friendly interface that lets you easily navigate through its features. Alongside perspective correction and object removal, you'll also find tools for quick fixes, clone stamping, and more. It's like having a mini photo studio right on your phone.
What is more, TouchRetouch is designed with simplicity in mind, making it accessible for both amateur photographers and seasoned pros. No complicated jargon, just intuitive tools to help you get the job done.
So, whether you're looking to correct that slightly askew perspective, erase unwanted elements, or simply enhance your photos, TouchRetouch is your go-to app.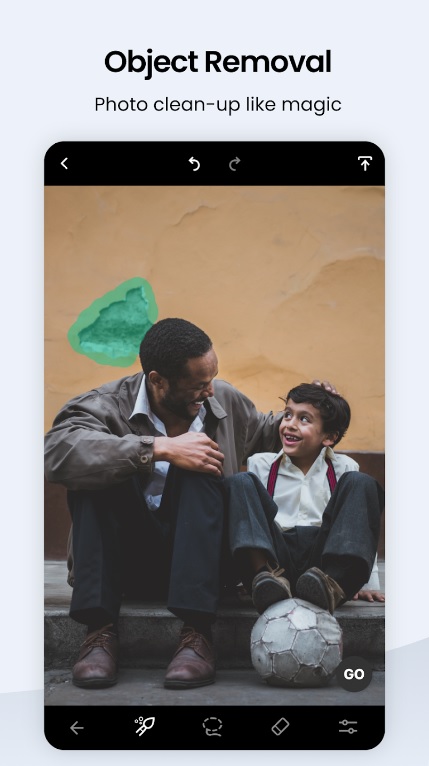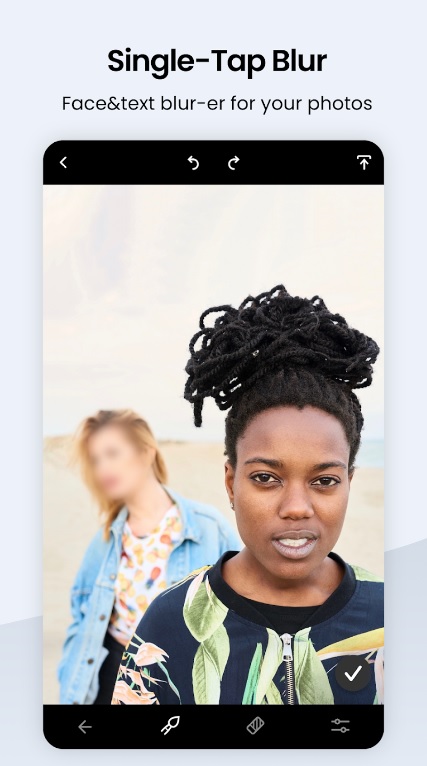 Photo Editor
Photo Editor is a good tool for enhancing and refining your cherished photos effortlessly.
One of the standout features of the Photo Editor app is its capability to correct perspective issues in your photos. This app allows you to easily adjust the perspective and straighten any distortions, ensuring that your architectural marvels and landscapes appear just as they should.
Within the app, you'll find a treasure trove of editing options to elevate your images. From enhancing colors and applying filters to removing unwanted elements and retouching imperfections, the Photo Editor has got it covered. It's like having your own personal photo studio in the palm of your hand.
It empowers you to take control of your images, turning ordinary snapshots into captivating works of art. Its intuitive interface makes editing a breeze, and the perspective correction tool is a game-changer for precision and accuracy in your photography.
In conclusion, I am not sure that this app is an ideal choice for editing photos, but it will be useful in case you are just an amateur not a professional.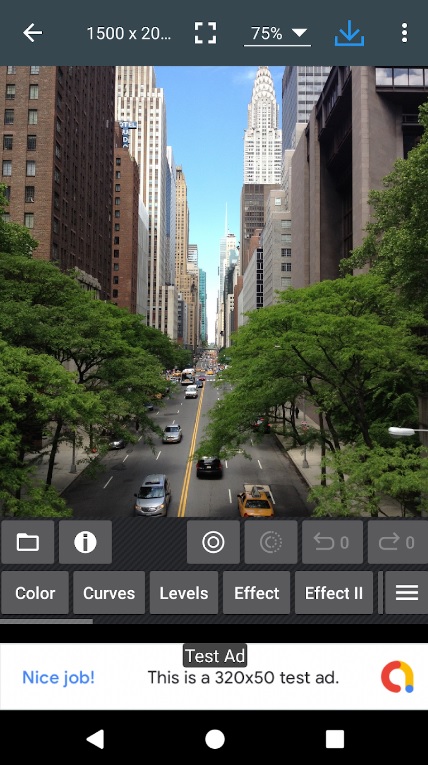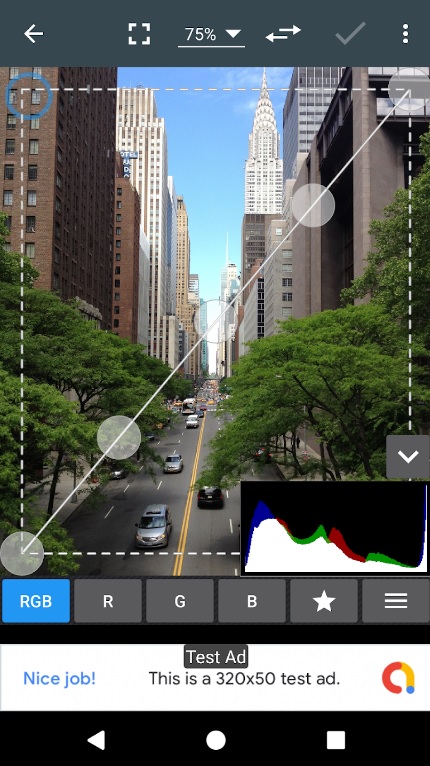 Perspective
Perspective (what a suitable name) is another user-friendly application with various editing features. The app is developed by A54Studio. Perspective is not popular on the market, but we decided that this tool is worth to be mentioned in our article.
So, what are the key features there?
First of all, we have to note that Perspective works as an intuitive photo editor. The app is not developed only for the perspective correction option but it also has lots of other useful functions!
So, after downloading this tool, all the users can apply various filters, crop images, create collages, cards, or even memes. If you add texts, you can change the style, color, or size.
Moving on, you can also add frames, apply shadows or blur, and so many other things! While trimming process, you can also use an eraser to control size, blur, and shape. As for the unique option of this tool – you can even skew your pictures. So, this feature allows you to adjust the photo's perspective.
We have to admit that the app has a paid version, but the price is quite affordable. There is also another disadvantage – a little bit outdated interface. Therefore, sometimes it can be difficult to use.

Flatify – Perspective Repair
If you are searching for a top-grade tool that will help you to remove the perspective distortion from 2D objects, then we have found a suitable solution for you. Flatify is definitely this kind of apps!
Flatify enables users to adjust the perspective of such objects as stencils, forms, shapes, etc. After that, you can import them into the CAD program to check the outlines.
But how does this tool work?
There is nothing difficult in this app, as it has a very straightforward interface. So, when you start using it, you will have to follow 4 steps:
Take a picture of the 2D object with the reference object lying on it by using Flatify;
Adjust the corner points of the reference object in Flatify;
When the image is ready, you should import it into the CAD program on your computer;
Trace the contours in the CAD program and receive your CAD file.
The next useful feature that many users will certainly like – the app allows you to keep all your projects in one place. Thus, you will not have to worry about the lost projects!
One of the best parts of this tool – it is free. But we have to mention that this app works only with 2D objects – you can't use it for all types of pictures.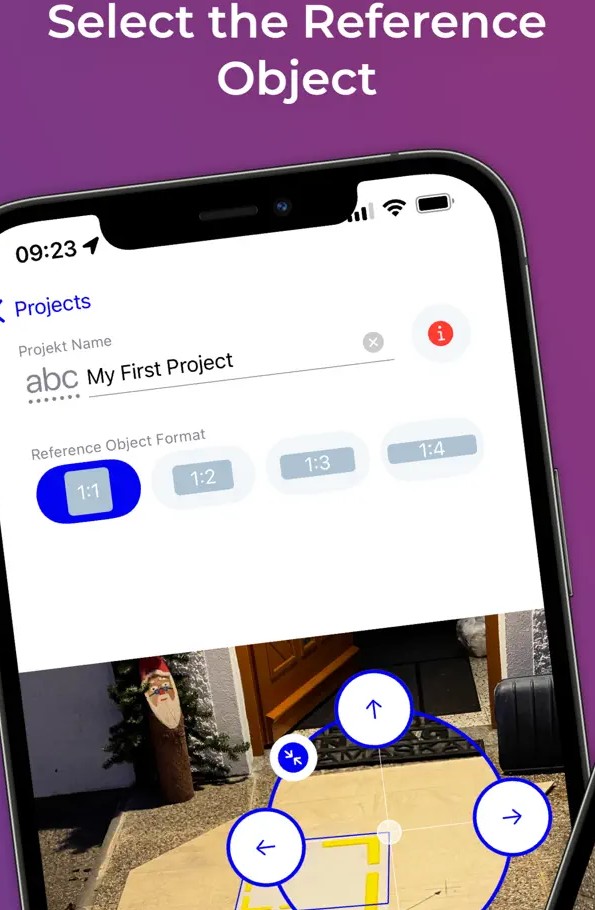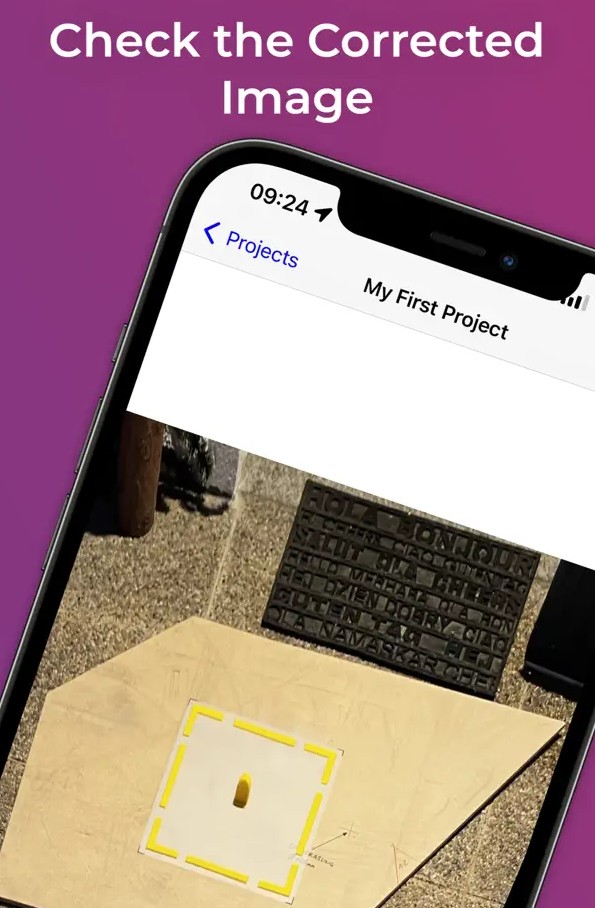 You may also like: 10 Best Banner Maker Apps for Android & iOS
Perspectivize
Now our article comes to an end and we would like to provide you with our last (but not the least) application. Its name is Perspectivize.
The application is developed by Mihir Panchal and it has a quite good rating on the market. Plus, we have not noticed any negative feedback from the users.
Perspectivize does not have lots of downloads, but this tool will help you to correct the perspective in a few clicks!
The perspective correction process will not cause any difficulties, as the app comes with a very convenient interface. So, below you will find several guides on how to use this app:
The first thing you need to do – adjust your picture into the rectangle. It should look like a scanned image;
Align vertical or horizontal reference point on the image;
Then, you will have to change the picture's viewpoint to make it seem as the picture was taken from a great height or very low;
Customize the picture to emphasize or remove the emphasis near the image border.
By the way, the app allows users to work with it either vertically or horizontally. Ultimate convenience!
Moreover, the built-in bezel will help users to adjust perspective and align the image within the rectangle. In addition to the aforesaid, Perspectivize does not ask for a constant fee and you will not find any ads there.
Summarizing all the points, Perspectivize will perfectly suit for the perspective correction of documents or buildings.