The cost of anything is one of the key factors when we make a purchase. Having a discount or price reduction is just a joy, but it's really hard to keep track of these changes. If you are a fan of online shopping, now you can easily solve the above-mentioned problem with the help of special services.
These best price drop alert apps for Android & iOS will help you shop for the lowest prices and not miss any bargains.
PriceNotify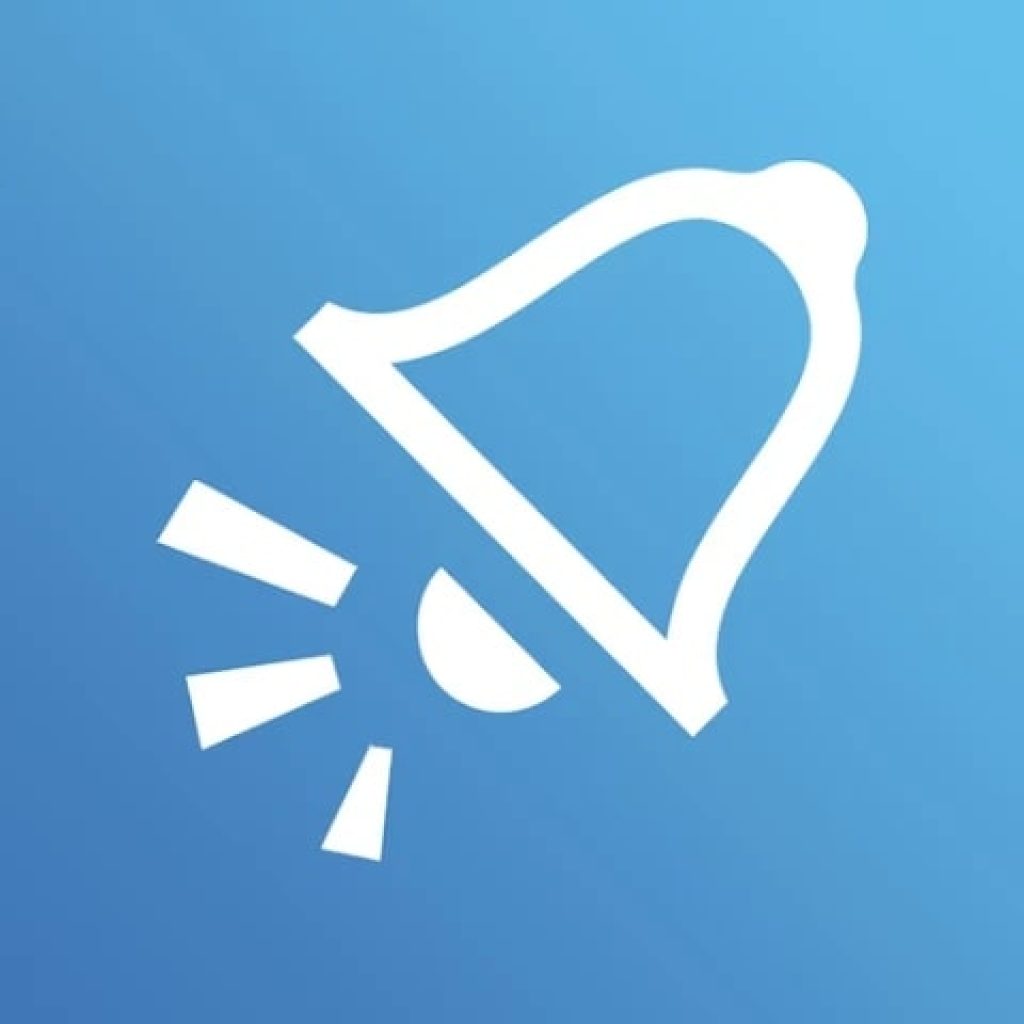 Want to be able to buy your favorite products at great prices? Like to be the first shopper among the discount lovers? The PriceNotify app will tell you when the price of an item of interest is lower.
This tracker works quickly and clearly, so you're sure to shop in time. It is designed for Amazon's global site. Normally, shoppers don't have the ability to monitor price levels around the clock.
The app takes care of this routine option. To use the tracker for its intended purpose, you just need to export the product to the app. After that, you need to set the limit of the desired price and wait for the notification.
You have access to the price history of the selected item at any time. Find out how often the price changes and when it last happened. PriceNotify has separate terms for major sales. View the most popular and profitable sales on Amazon during Black Friday and other sales in real-time.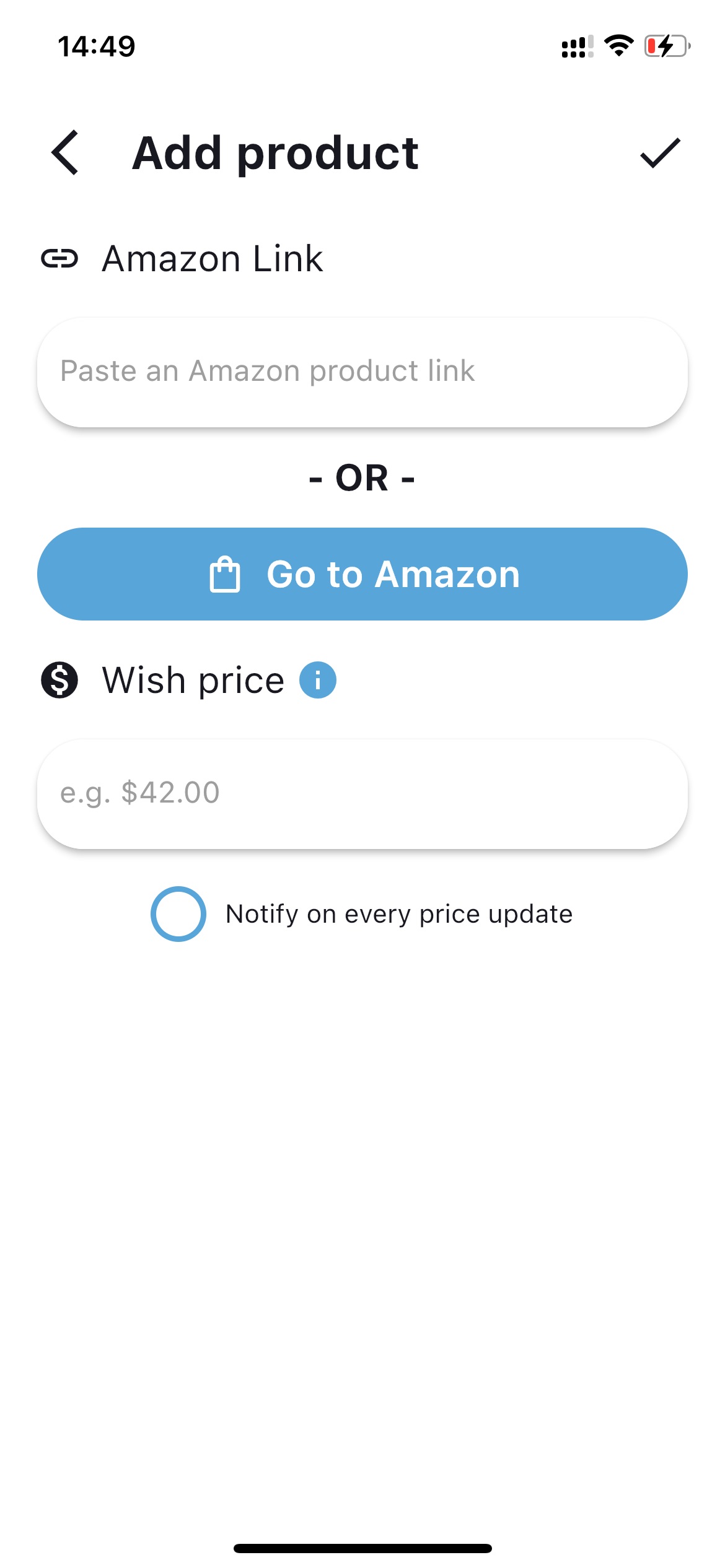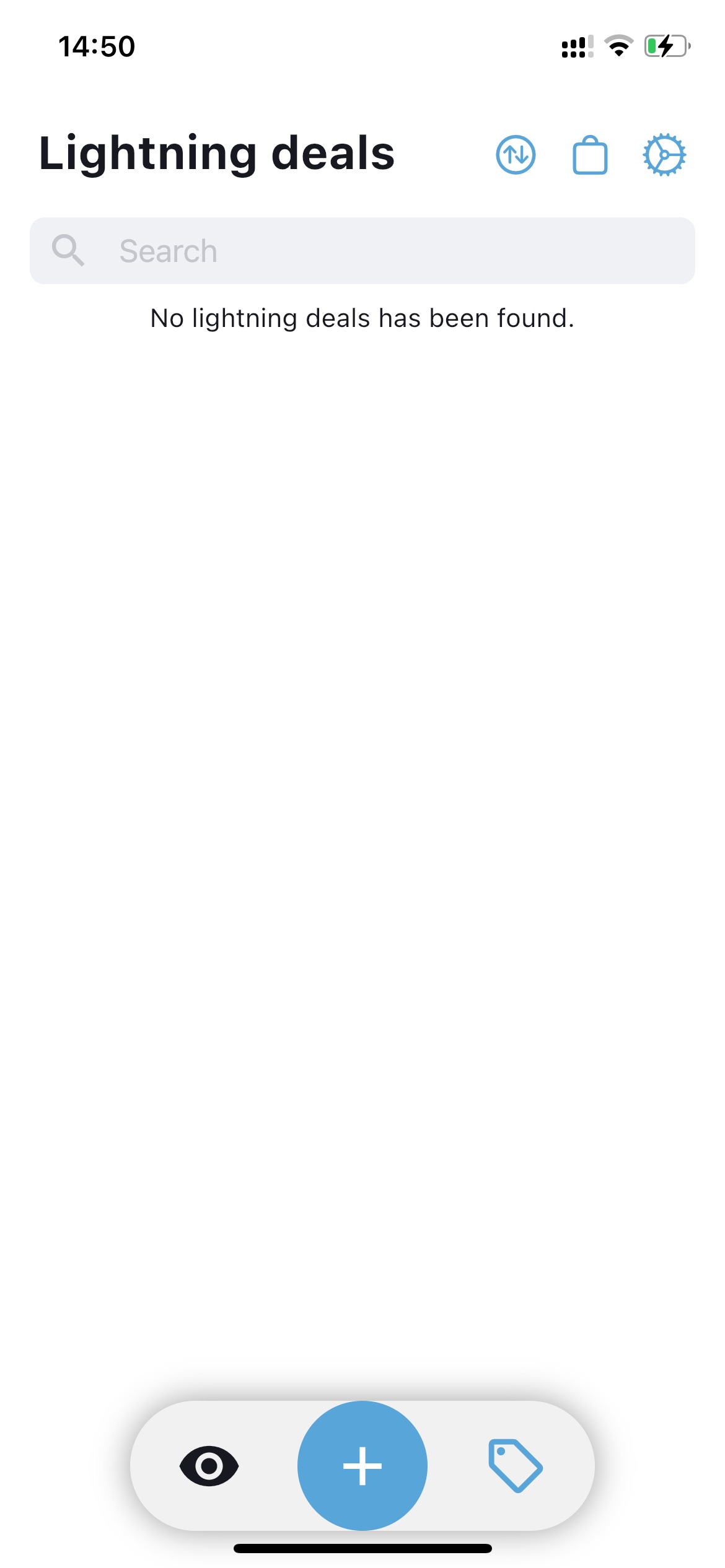 The app has a tab to view deals made and notifications sent. This app will make your cell phone a useful tool for all shopaholics and help you save money on must-have purchases. The app works in more than 15 countries, including the U.S., Sweden, Japan, and Singapore.


You may also like: 11 Best Kids Shopping Apps (Android & iOS)
Reprice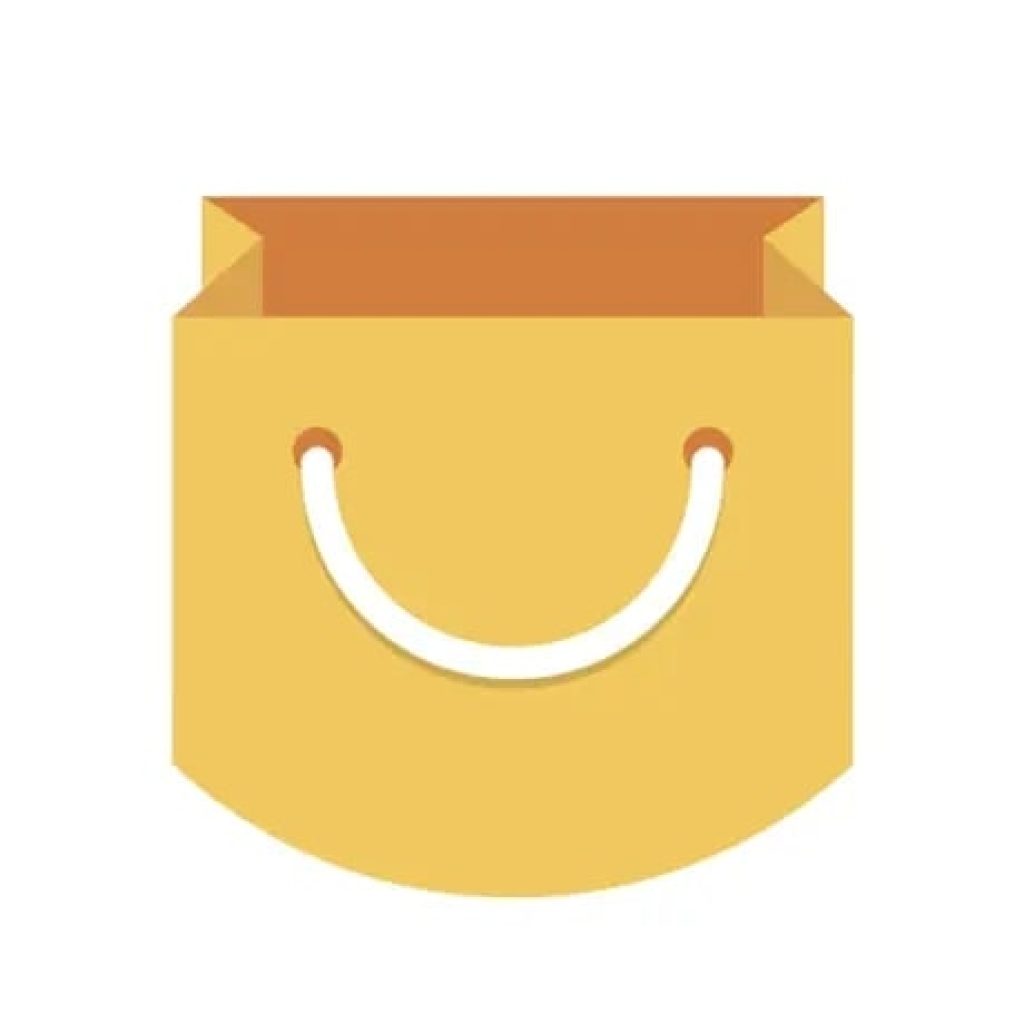 If you need to stay up to date on discounts on Amazon, you can't do without Reprice. The app for your phone is a price tracker.
As soon as the price of the desired item reaches the desired mark, you will be notified. Big sites like Amazon have sales all the time.
Yet, keeping track of everything is impossible without help. Forget about the disappointment of lost profits. All of your purchases and desirable items are all in one place.
How do I set up push notifications? It's very simple: select one or more items in your Amazon browser, and set the range of possible prices.
Now you just have to wait for the seller to lower the price or take part in a sale. As soon as you receive the desired notification, make your purchase and enjoy your bargain shopping.
With the Premium version, you can keep track of up to 150 different items. You will not be distracted by ads and you will be notified of price changes more often.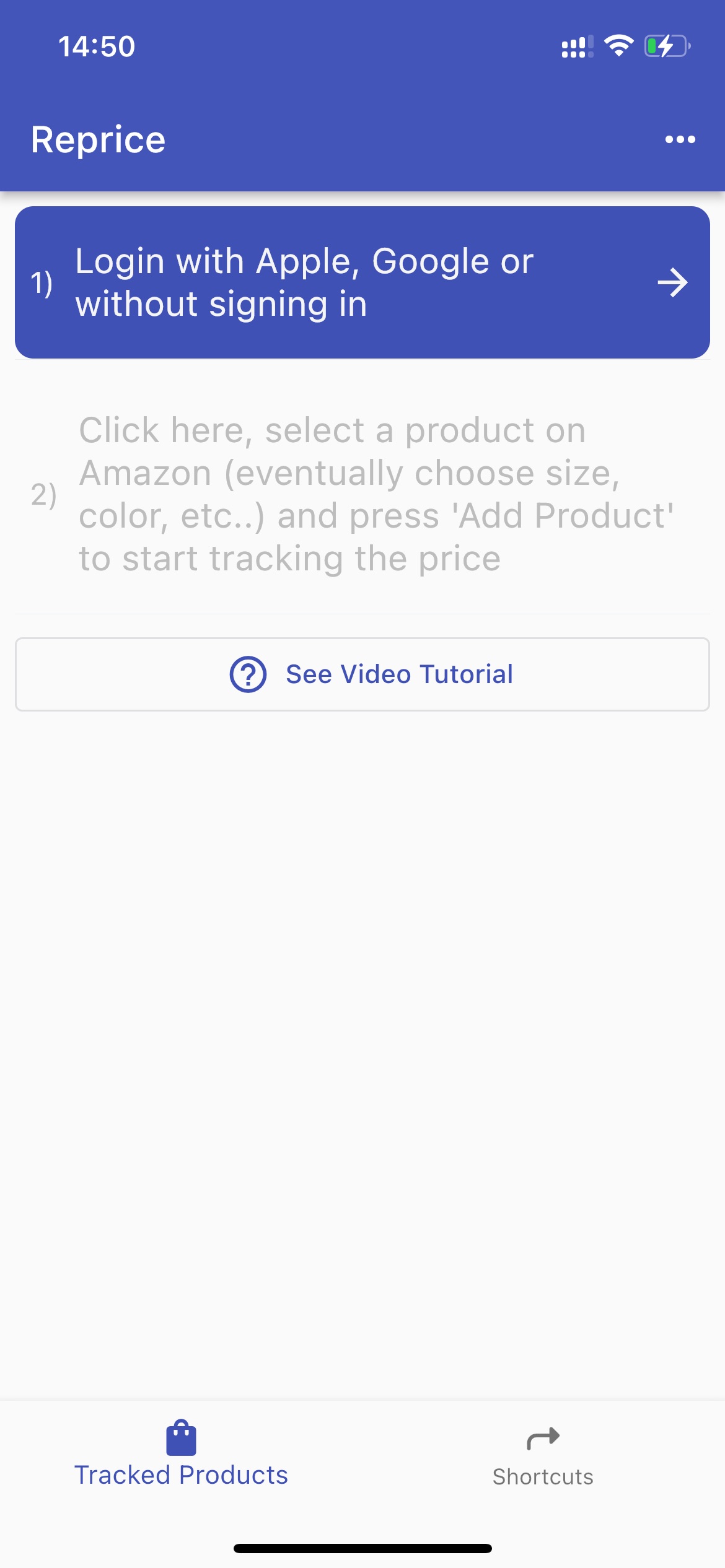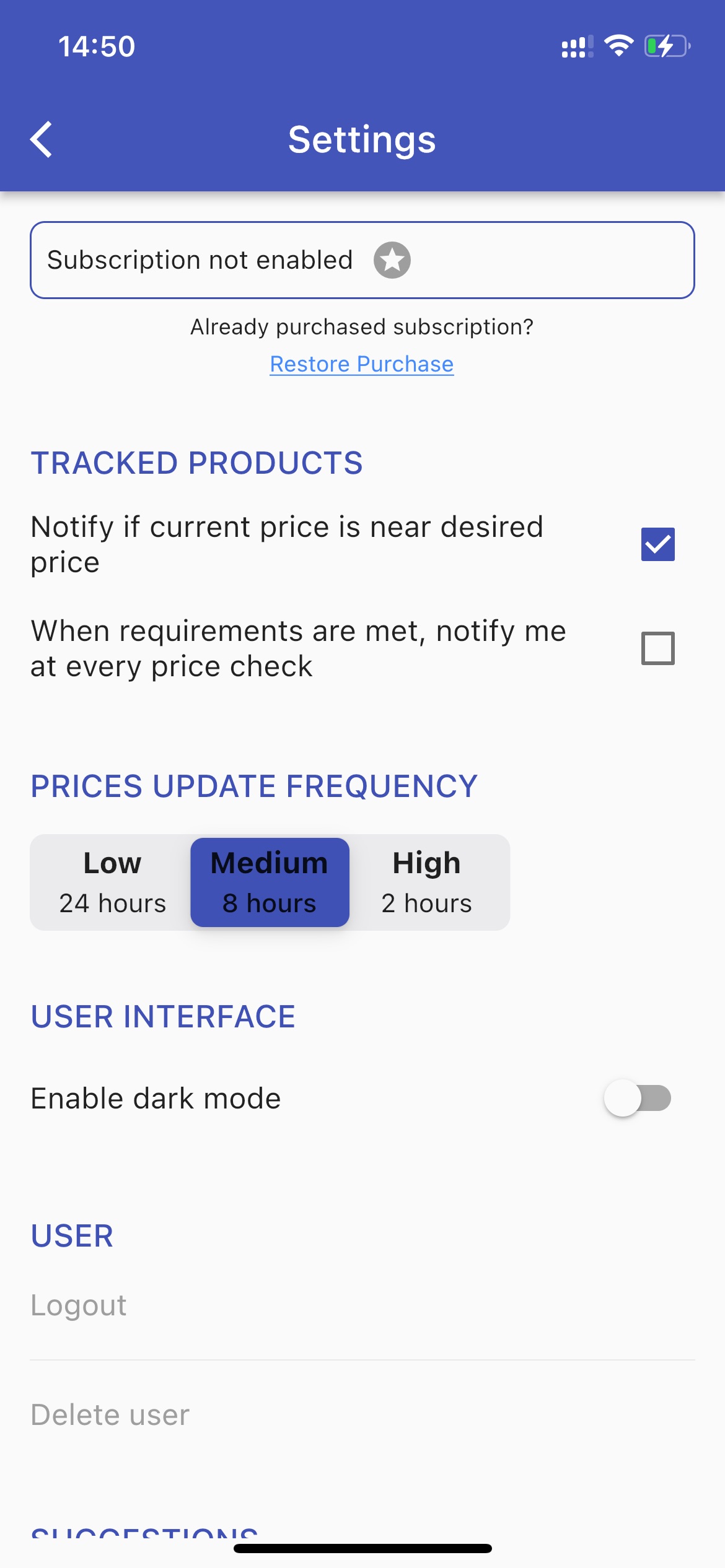 The business plan has no limitations on the number of items of interest. Pay special attention to big sales like Black Friday or seasonal product changes.


idealo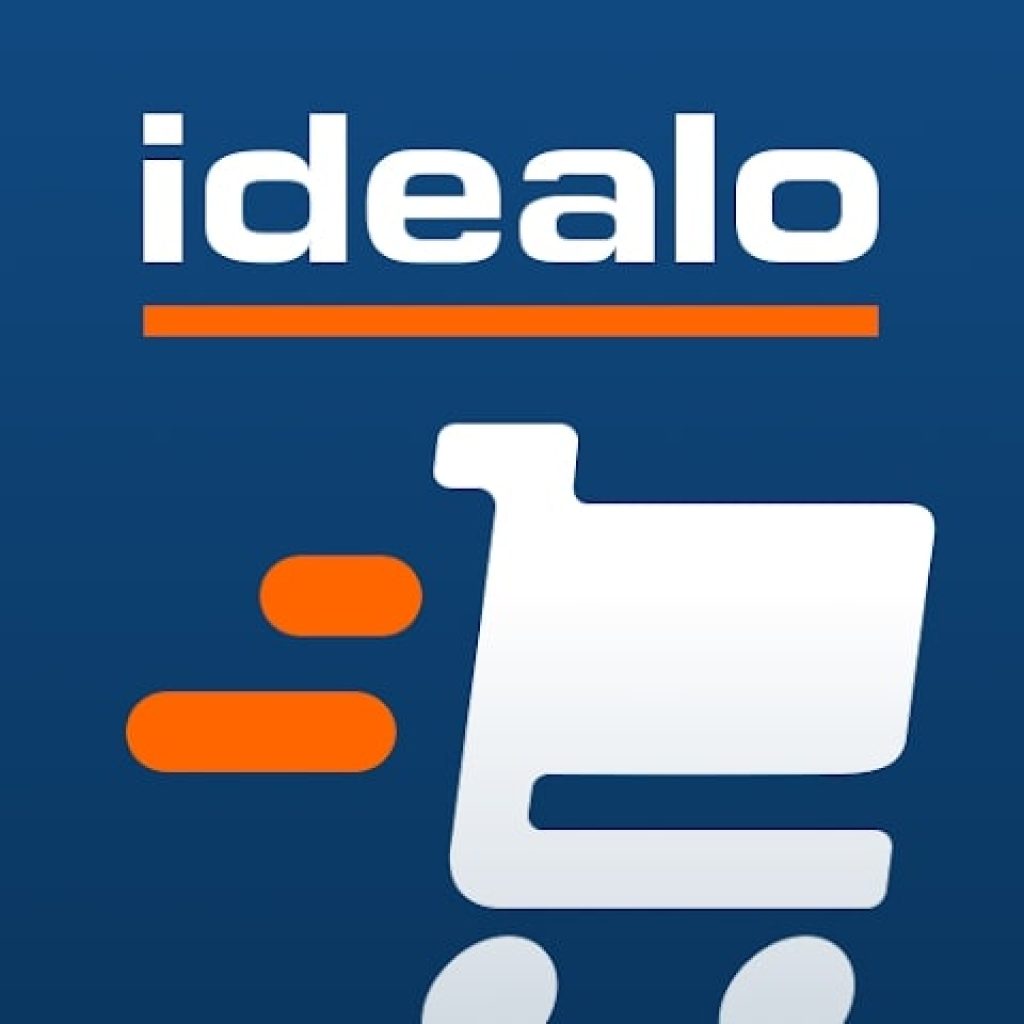 Idealo is your partner in the battle for bargains. This online platform continuously monitors millions of products worldwide to offer you the most attractive offers.
Don't overpay online stores: check every purchase at Idealo. Compare prices, watch for discounts and seasonal sales, and don't miss any of your favorite stores' promotions.
In addition to the best price, you'll get to see all the product features and reviews before you buy. Open your price history to see how things have moved over the last few months.
Make every purchase a thoughtful and joyful experience. The range of goods is incredible. Here you can buy essentials, clothing for the whole family, cosmetics, and books.
More than 30,000 well-known and verified online stores. More than 180 million different products are at your disposal. All retailers are highly rated and highly recommended.
Become a true shopping expert. Use filters to speed up your search and get only interesting offers. Scan the product's barcode to find out absolutely everything about it.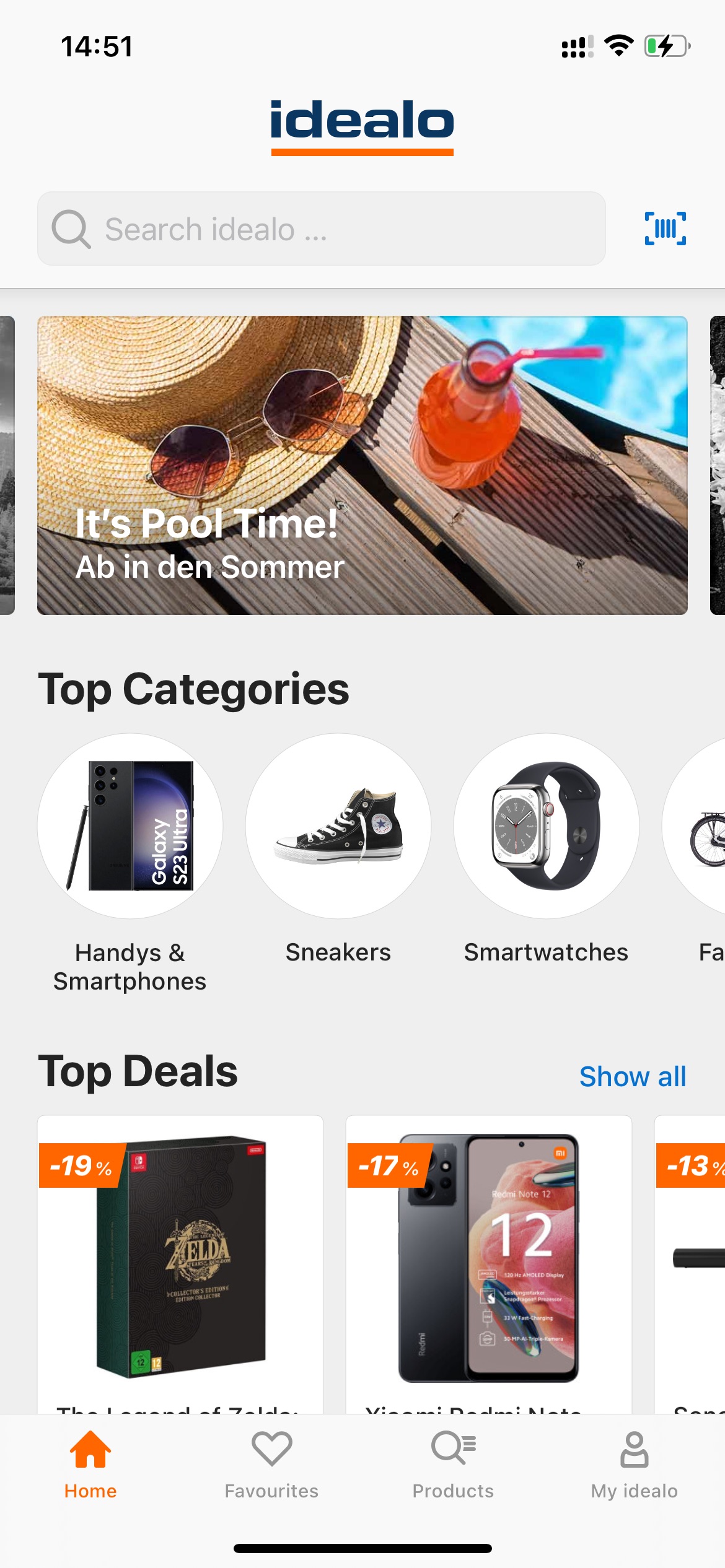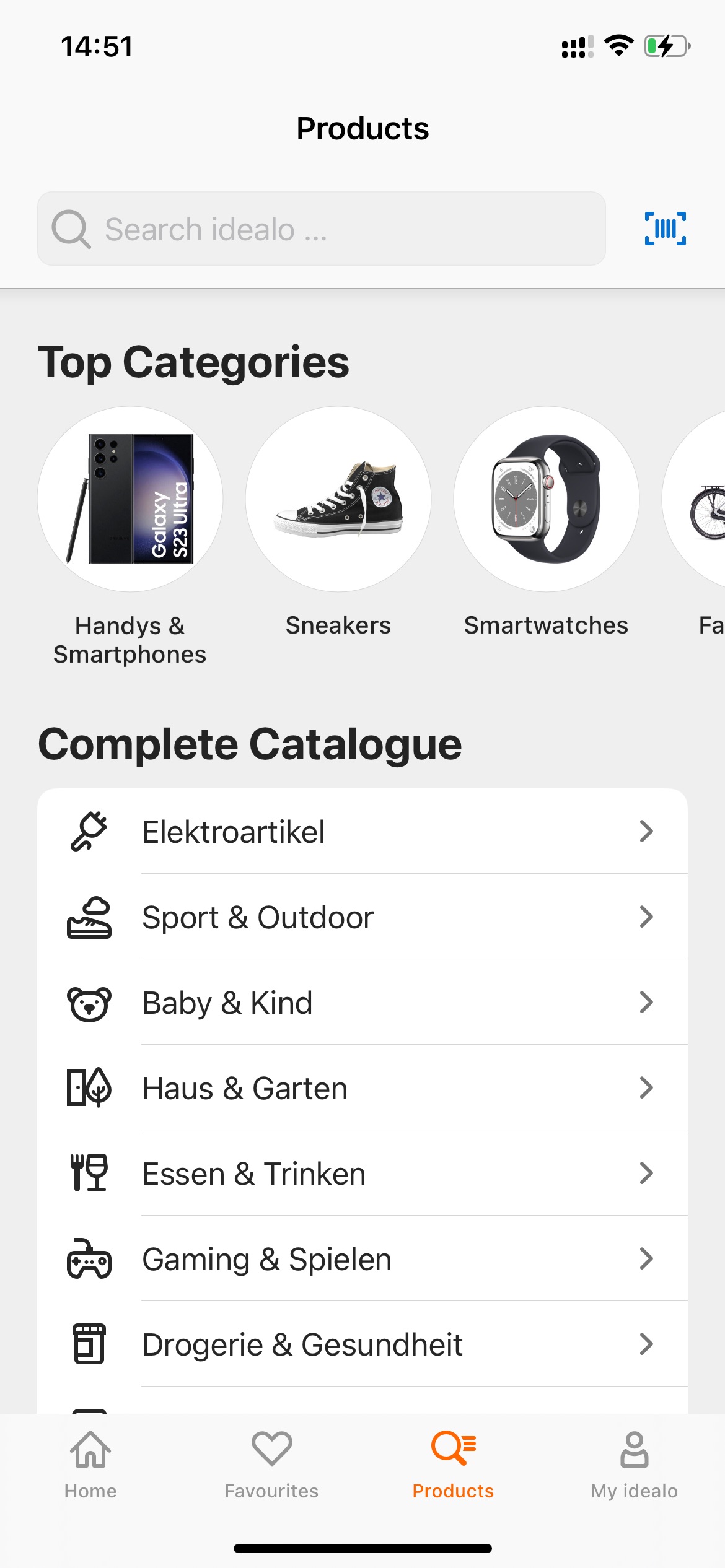 Sellers often run giveaways and promotions to attract customers. Waste no time: try your luck and get a good deal with Idealo.


Buyhatke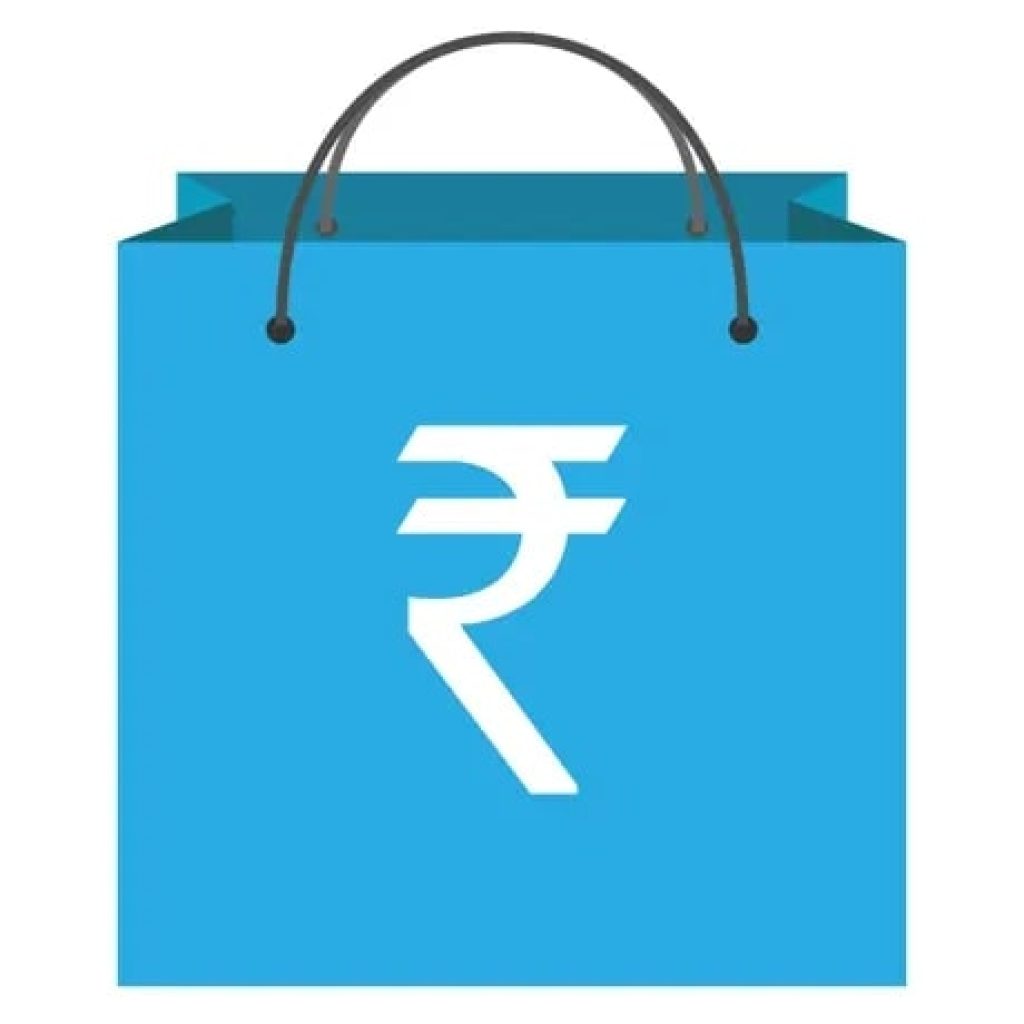 There's nothing more satisfying than making a bargain. The Buyhatke Online Shopping Assistant makes price monitoring easy and fast. You won't have to waste your time checking the current price.
This program helps millions of users in India to make online shopping a pleasant and profitable experience. All your favorite stores in one app.
More than 30 million items from various categories are waiting for shoppers. Use filters to search for specific items and set an acceptable price. Or browse interesting offers from popular brands and brands.
Buy clothes, children's toys, and pet accessories at great discounts. Get notified as soon as the seller changes the price. Get the chance to book items before other bargain hunters do. Receive messages about price reductions even when you're not online.
A separate tab is dedicated to coupons and promotions. Choose the category you are interested in and use a coupon to get a discount.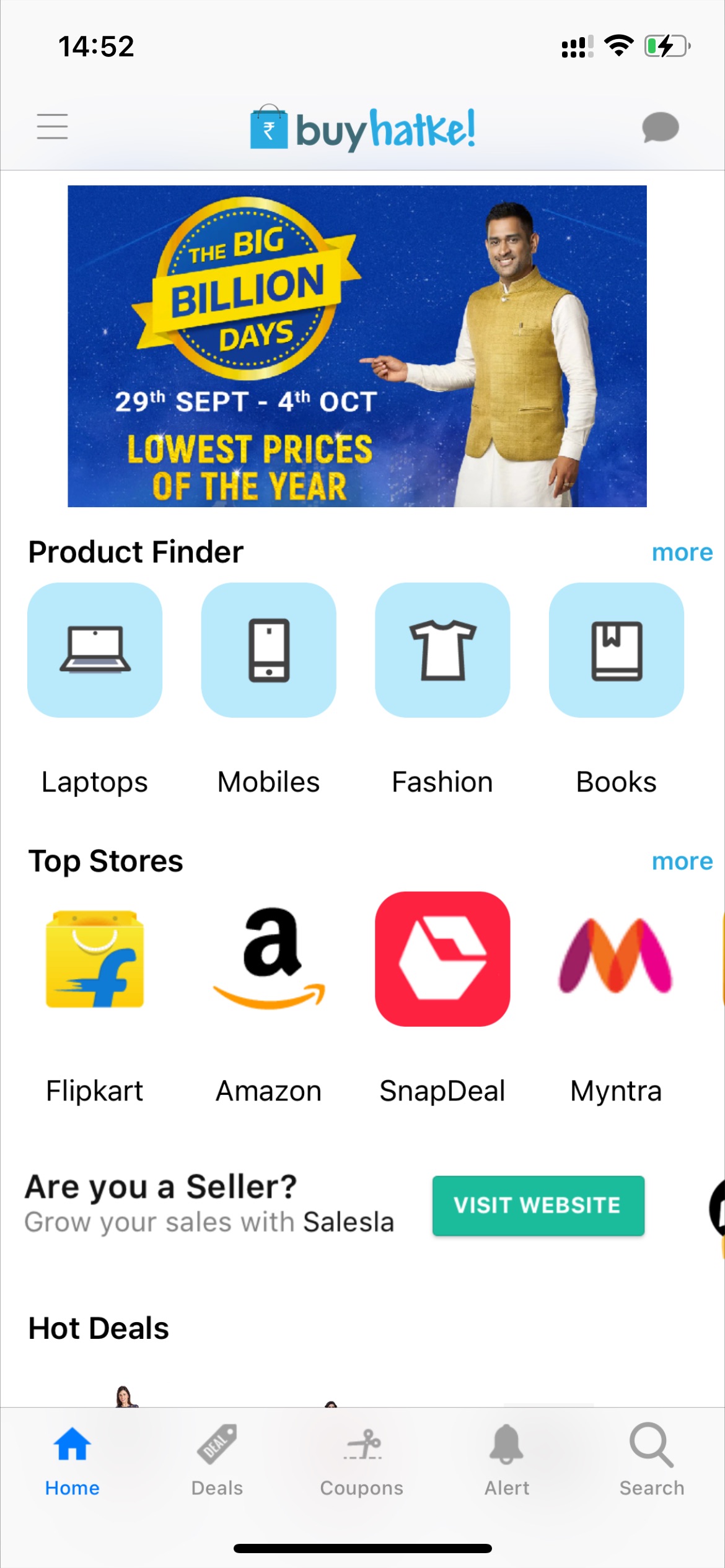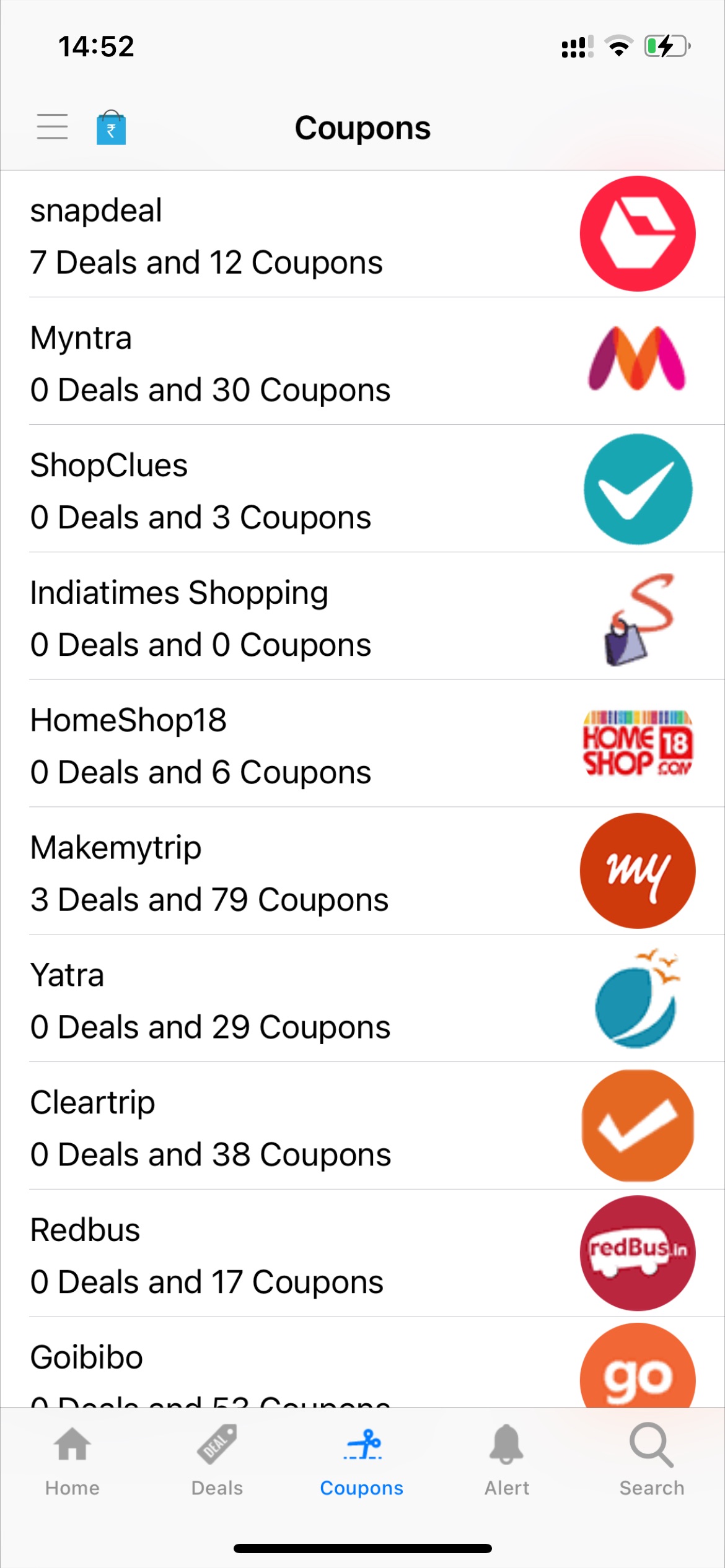 Buyhatke Online Shopping Assistant takes up 14 MB and does not affect battery life. Stay up-to-date on top sales and markdowns of interesting products. Install the app without paid subscriptions and start searching for cheap items now.


Price Tracker & Price History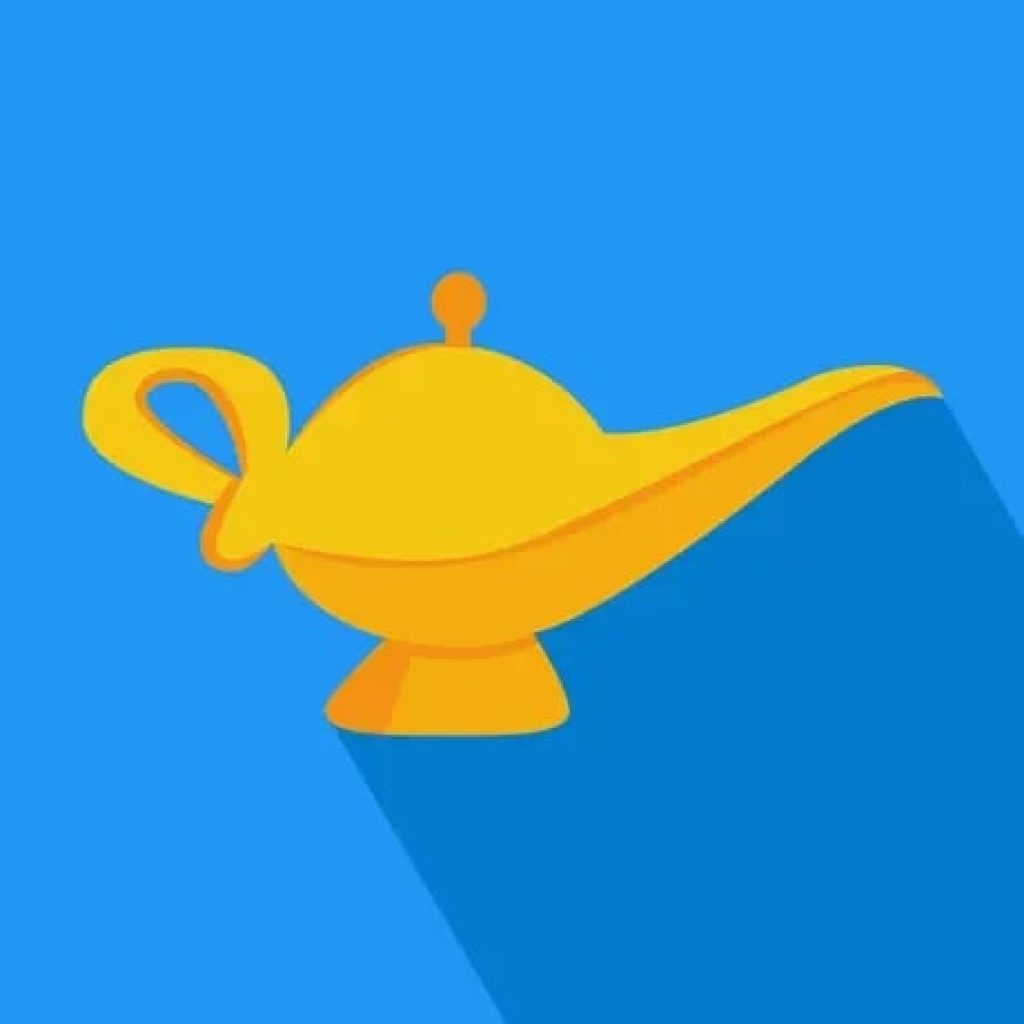 If you're shopping online, confirm a bargain price through Price Tracker & Price History. This app helps thousands of shoppers track the price of items and buy them profitably.
Don't overpay for things you can easily buy much cheaper. Compare prices from different sellers and wait for the big sales to start. That way, you can afford more.
More than 10 global marketplaces collaborate with this app. Some of them include Amazon, Walmart, Target, and Etsy.
Choose fashionable clothes, and buy quality cosmetics and products from your favorite brands. Use this opportunity to have fun shopping without hurting your family budget.
Check back daily for the latest pricing on your favorite items. Look at the history of prices and note the dynamics. Make an informed choice of the seller based on the facts. Make a price you're willing to pay and expect it to go down.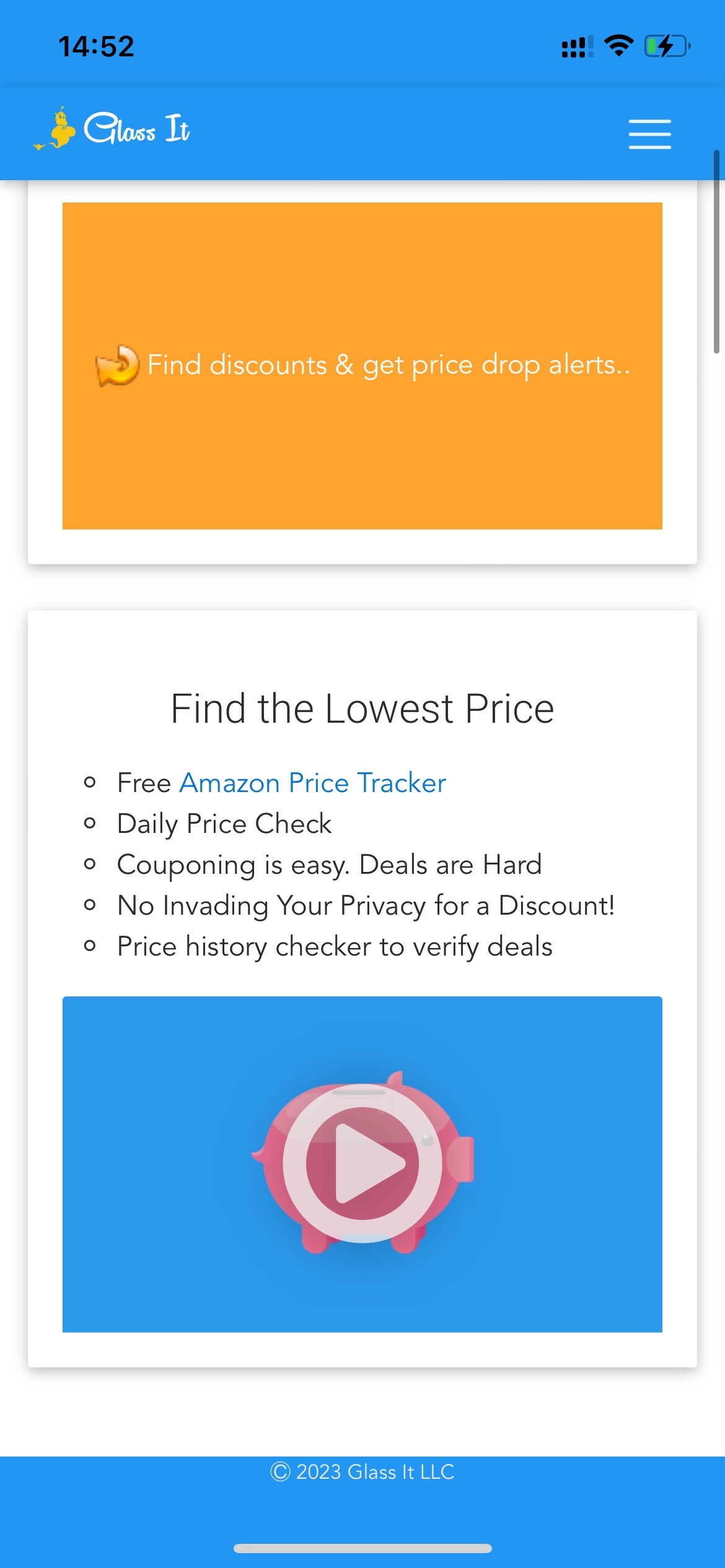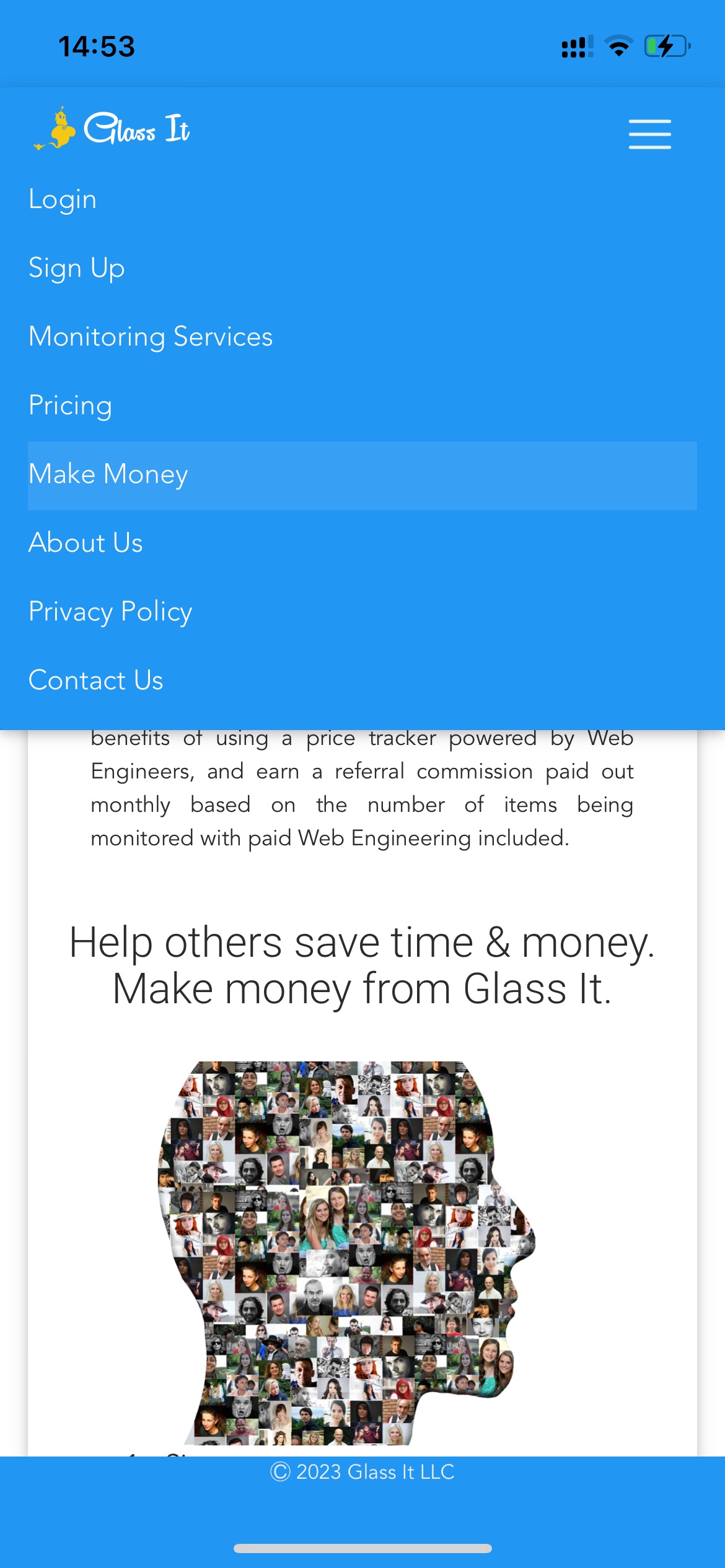 Notifications will be sent to the email address you provide. Push notifications are also available to stay in touch when you are offline. Pay attention not only to large and well-known sites. Besides Amazon, thousands of sellers offer similar products at lower prices.


Smartprix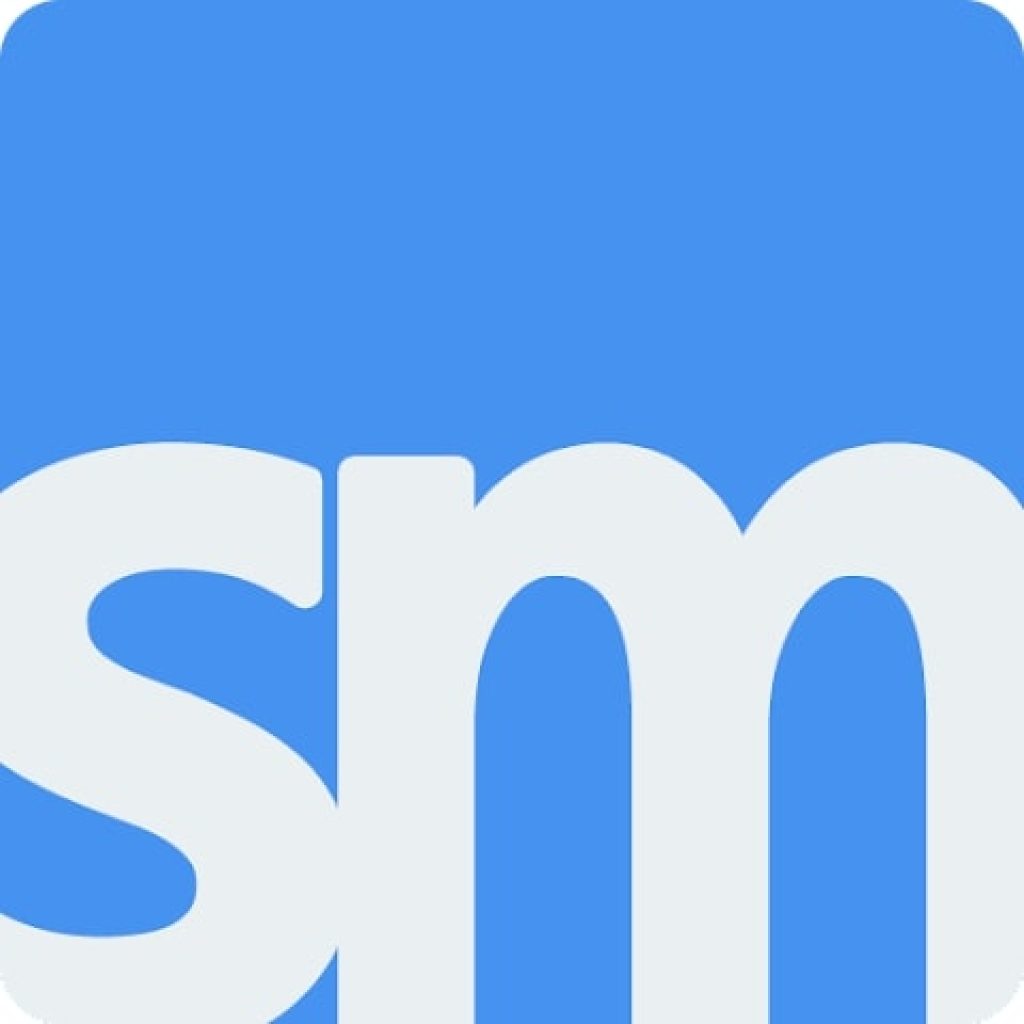 What do you get by installing the Smartprix app? It's an innovative platform for online shopping. It includes the most popular offers from small and large merchants in India.
Pick up your favorite item at an unprecedented price. Note the rise or fall in prices and the dynamics of the price change over the desired period of time.
You're sure to have plenty to choose from, with over 100 online stores to choose from around the clock. Find brilliant sales, use coupons, and VIP status. Online shopping has never been so convenient and profitable.
Smartprix has over 100 different categories. If you're looking for the perfect gift, favorite beauty brand, or seasonal clothing, don't pass it up.
The most trusted sellers and world-renowned brands. In addition to shopping, you'll receive news in the world of electronics. Stay up-to-date on current trends and the latest developments.
Choose the product you want and search among all the offers. Smartprix will offer you the most interesting options by price. Compare features, and watch for price reductions and seller's sales.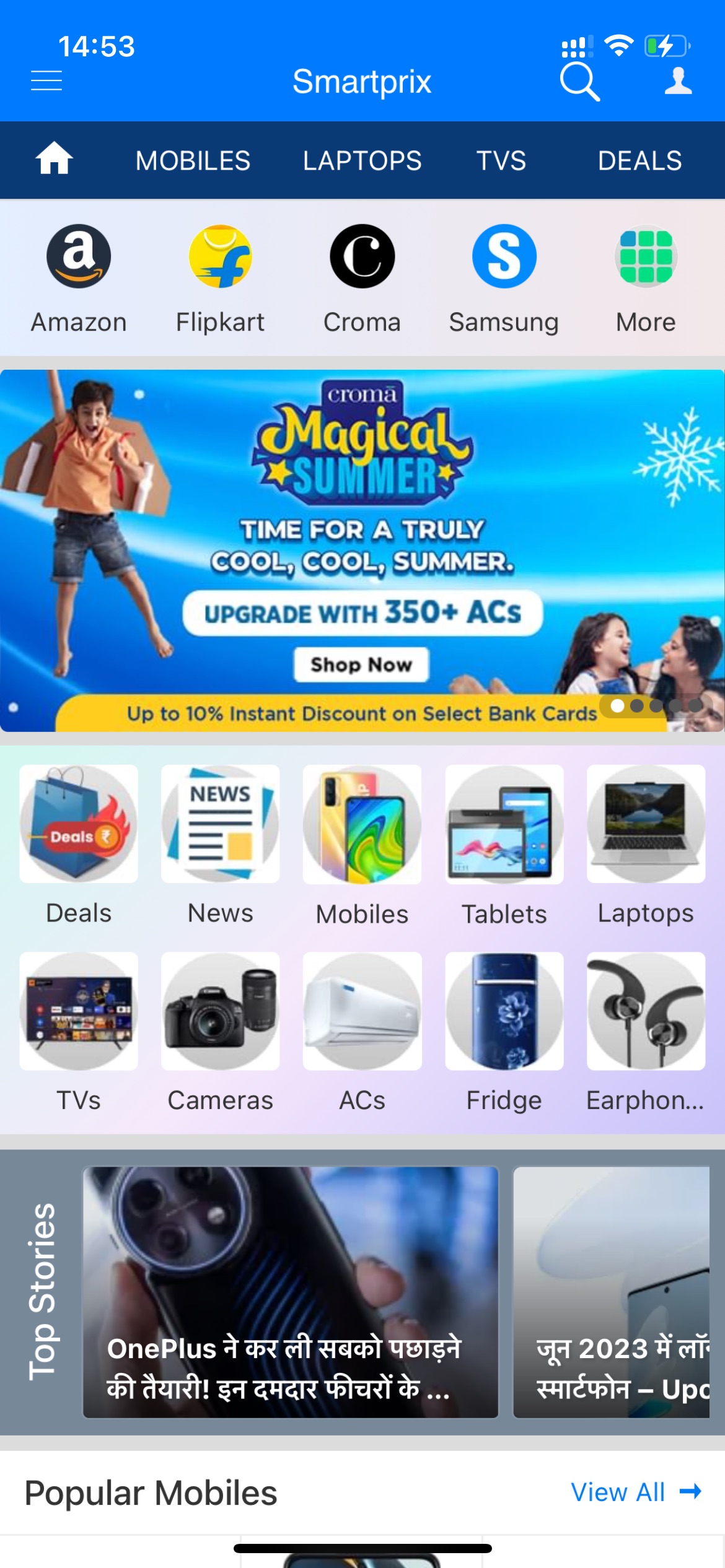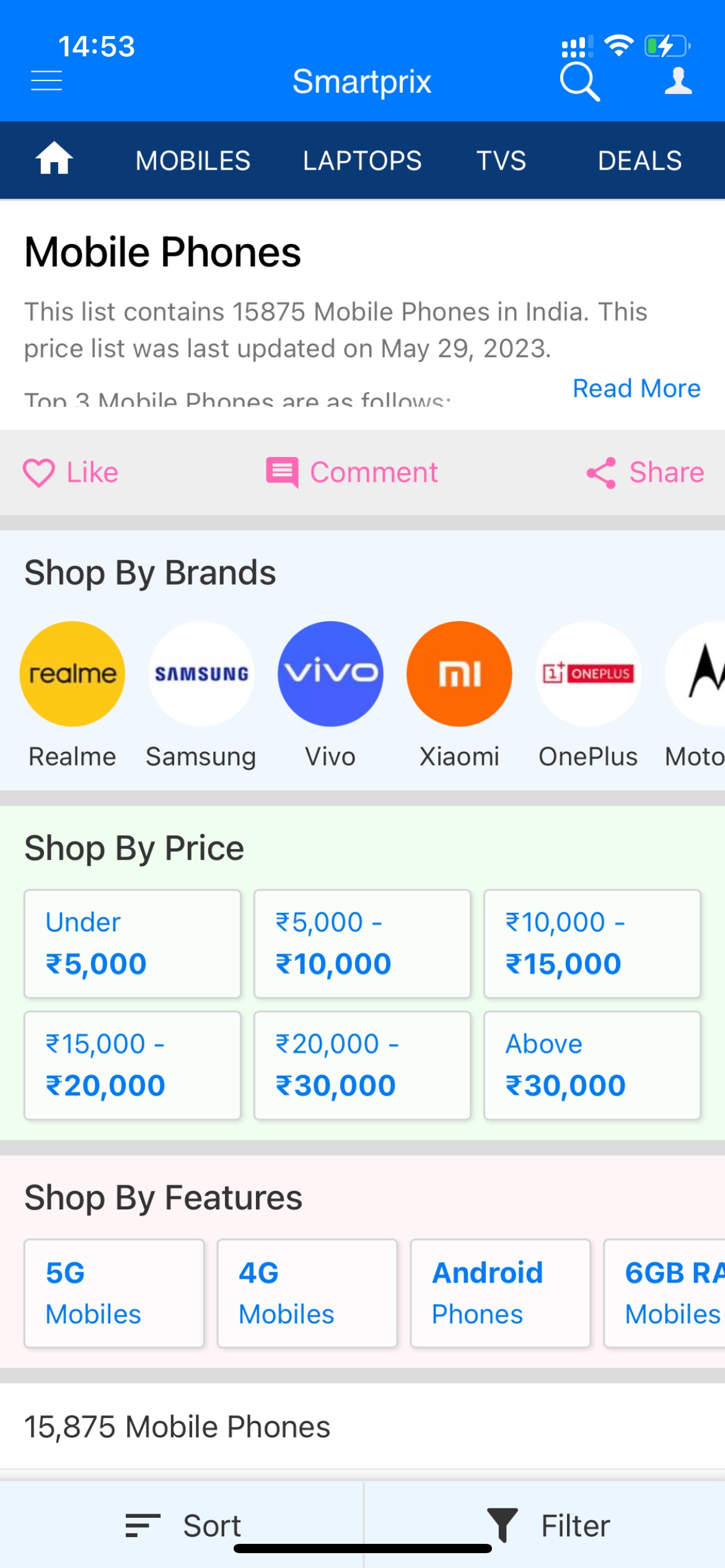 Here you'll find reviews by video bloggers whose advice will help you navigate through a large number of offers.


You may also like: 15 Best Furniture Shopping Apps for Android & iOS
Find Hot Deal-Alert Price Drop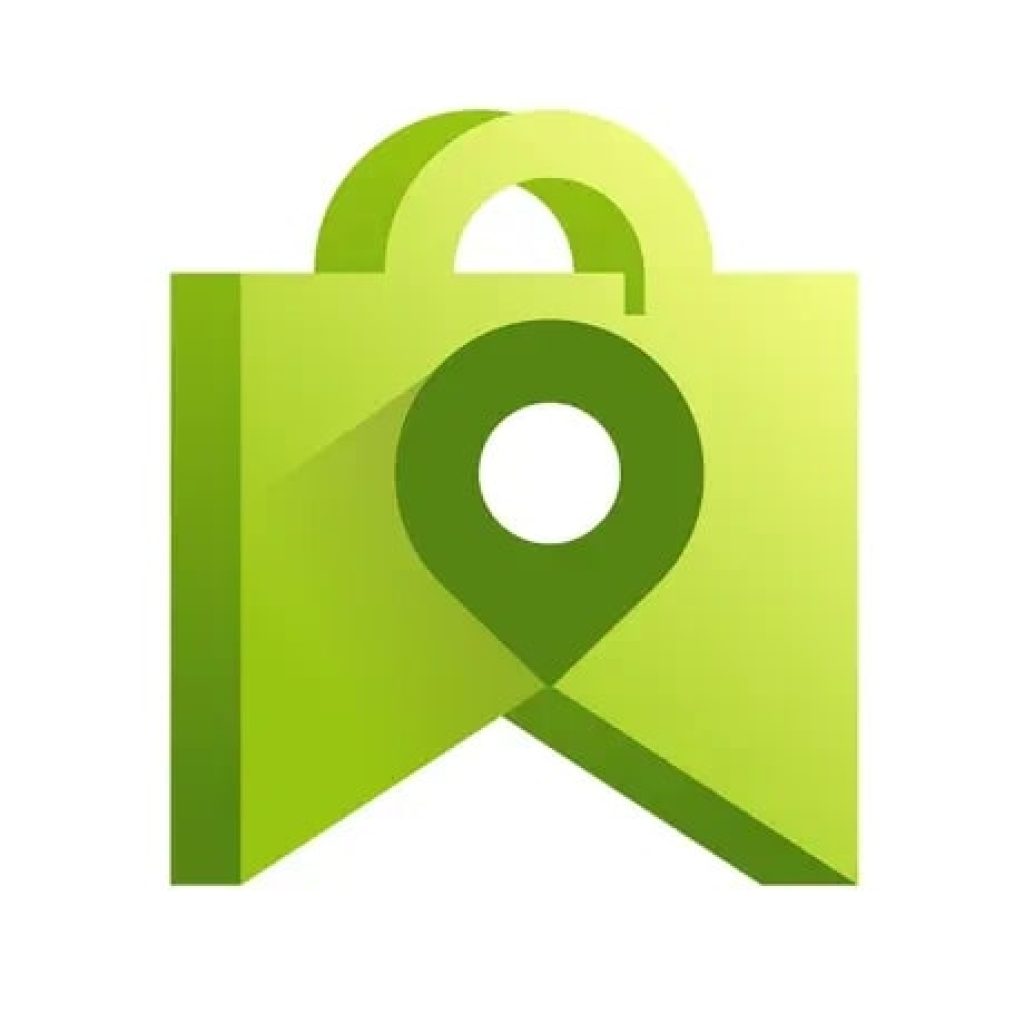 Pay 25 percent of the price of an item on Amazon and pick up your favorite item. It's quite realistic with the eWishHub mobile price tracker.
One app will replace your financial analyst, accountant, and video blogger. Compare prices, try new products at low prices, and share your experiences with friends. Indicate in the app which products to look out for.
If you're not happy with the price, you can always check the limit. As soon as an item at that price is on the market, you'll be the first to know. Stop getting up at night to have time to buy cosmetics or electronics at a bargain price.
Allow yourself the best. Expensive brands often hold massive sales on last year's collections and reward loyal customers with bonuses. You wouldn't know about a shocking price drop without eWishHub.
This platform is your valuable anti-crisis assistant. With its user-friendly menu format and extensive search engine, you'll optimize your online shopping in no time. Fashion brands such as Louis Vuitton, Toms, Calvin Klein, and Lancome are at your service.
Order items for yourself and your loved ones, and choose perfect quality gifts at 75 percent off the original price. All the important offers are on eWishHub.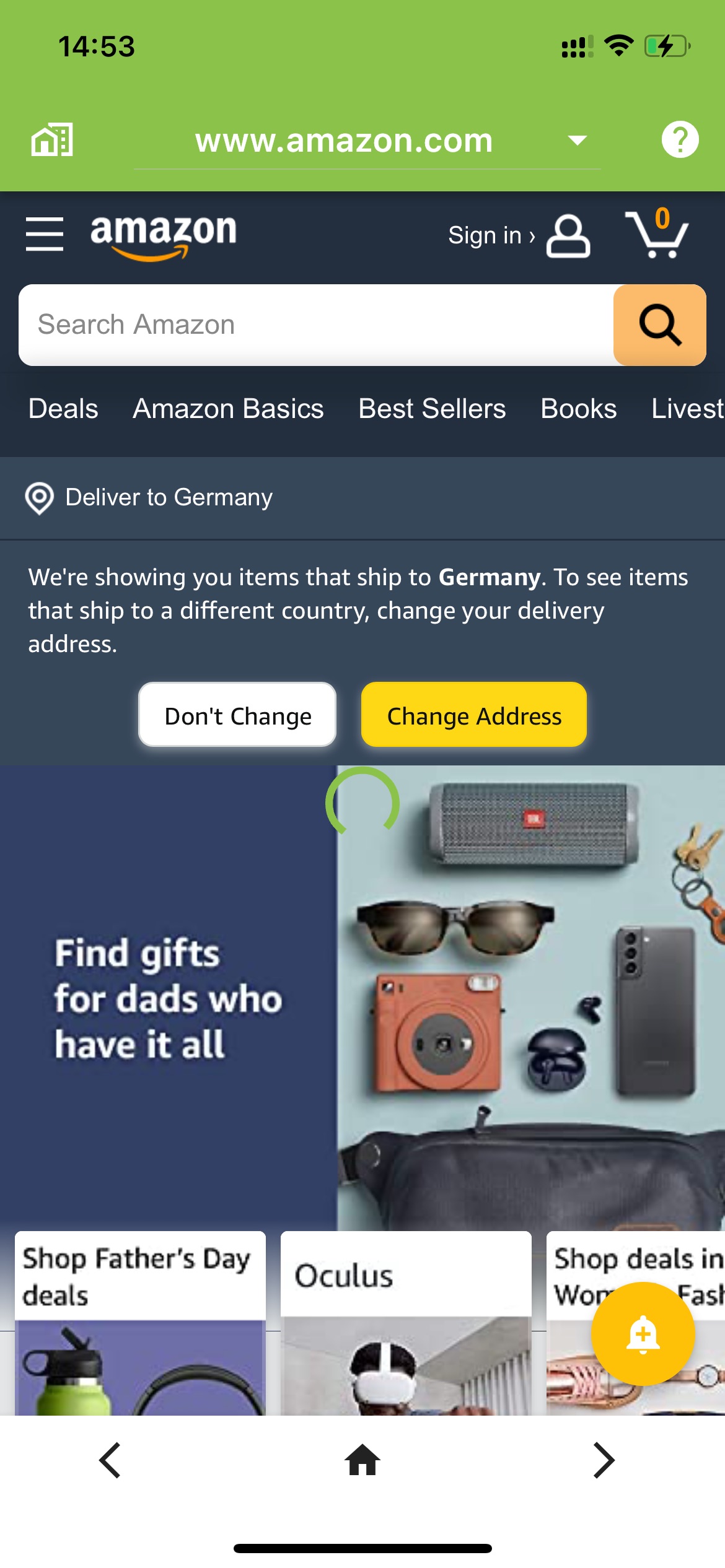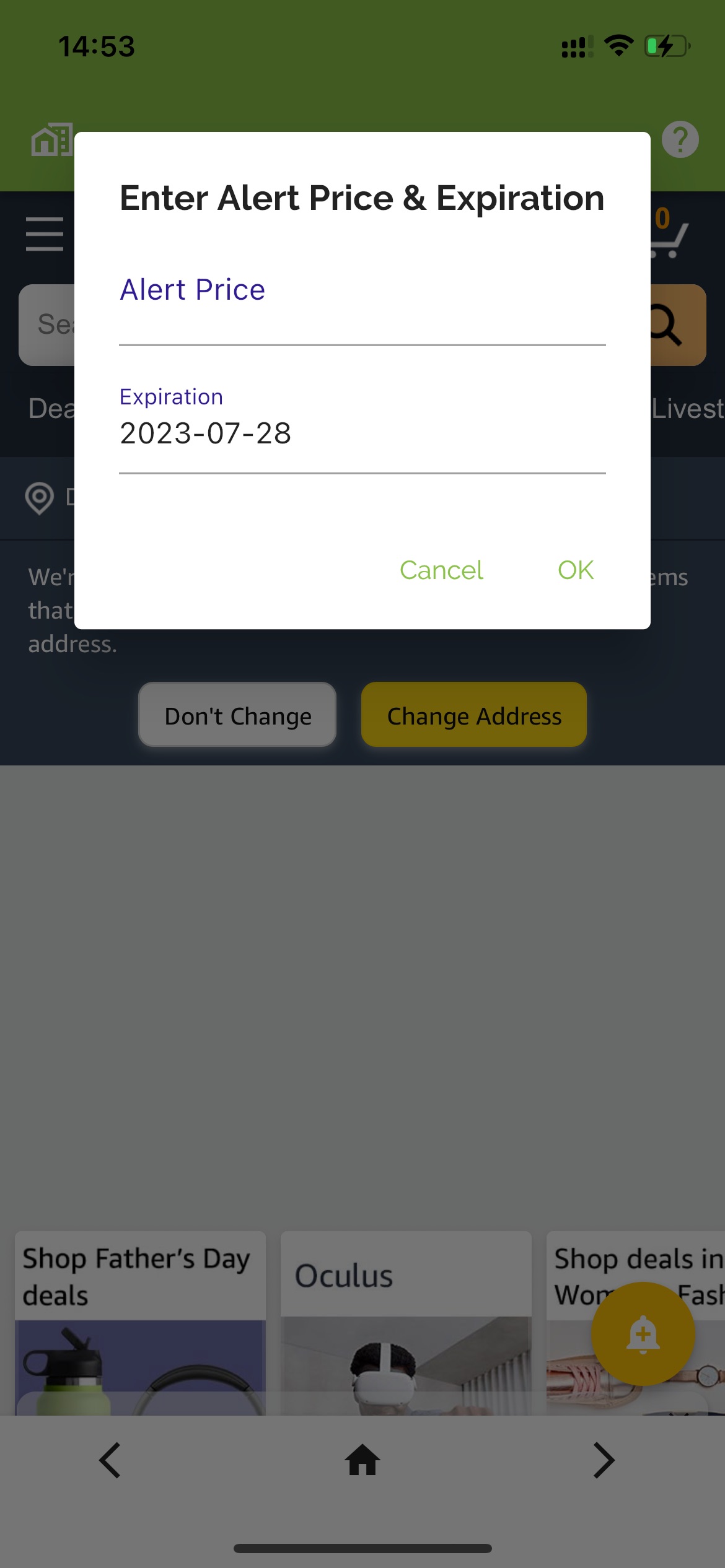 Stop checking dozens of online platforms every hour in hopes of getting a good discount. Just choose your items and wait until you can pick them up very cheaply.


Smart Price Alert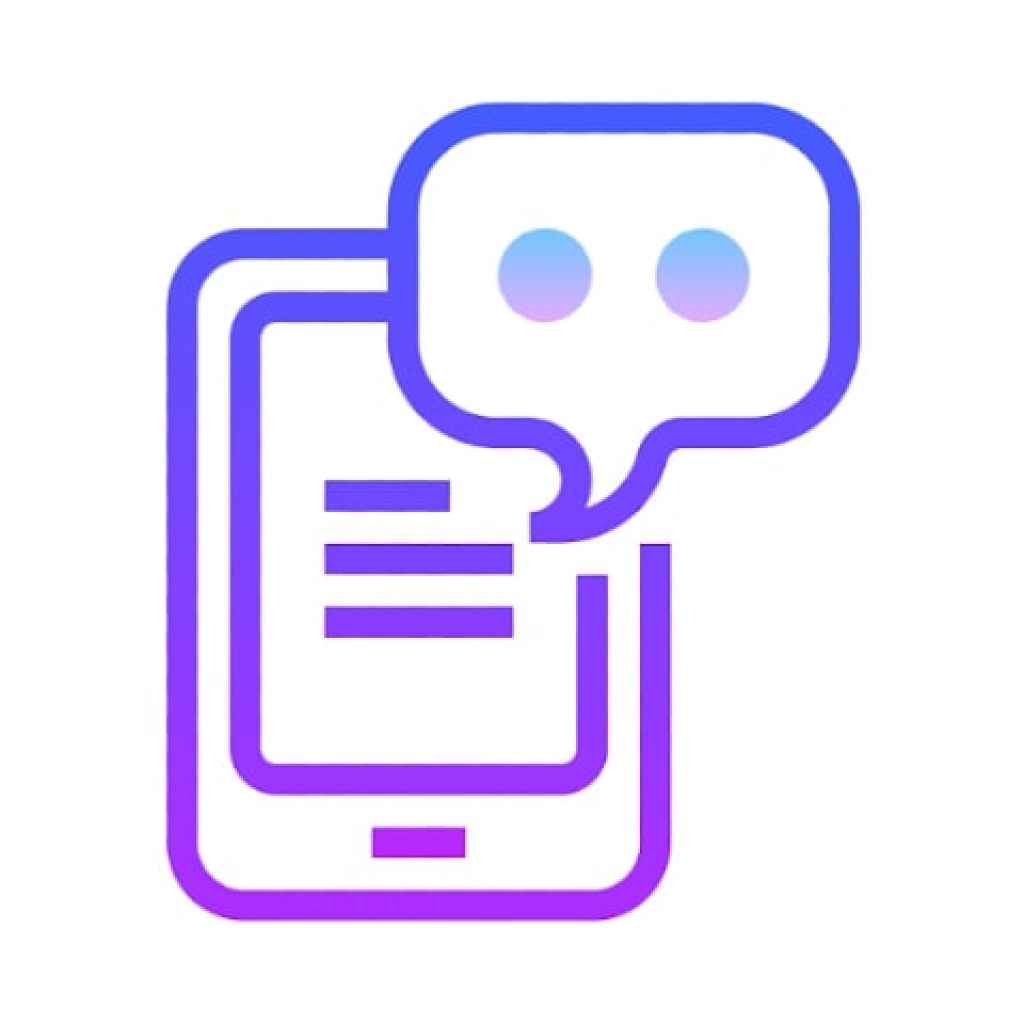 Smart Alert is an experienced advisor for anyone who works with exchanges. This program helps you to increase your capital and reduce the risk of losing your investments.
Here you will learn all about how financial markets work. Control the position of cryptocurrencies and the price of precious metals.
Get informed predictions about stock prices. Get your feet on solid ground, even if you're just getting started with the exchanges.
This electronic tracker instantly alerts interested users when a specified price is reached. You will never miss a good deal because you weren't online when it happened. Notification will come by email as well as by push message to the specified phone number.
In case the user did not react in any way to the message delivery, Smart Alert will send another one for insurance. You can choose between 2 languages: English or Vietnamese.
On this platform, you will be able to track multiple profitable destinations at the same time. To do this, you need to set the settings and select the appropriate categories.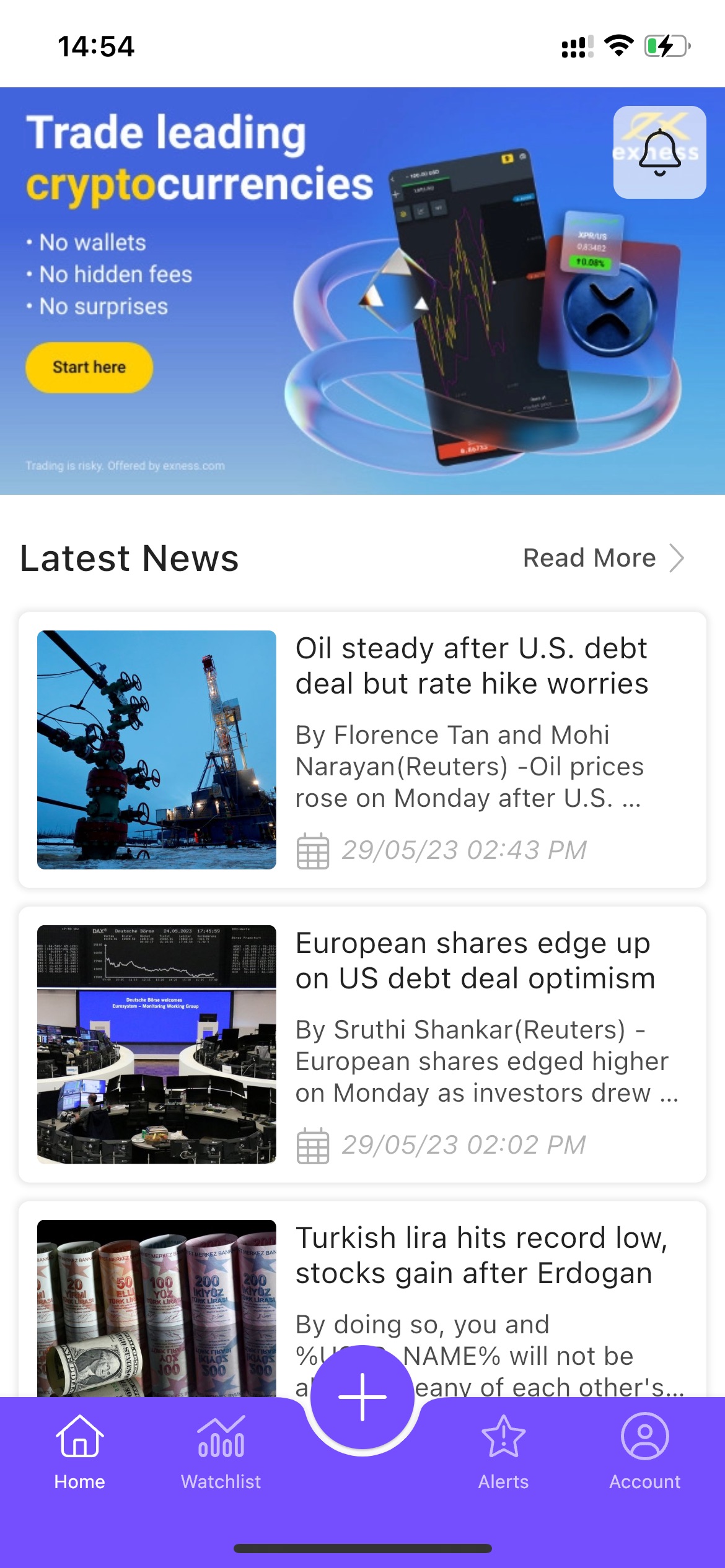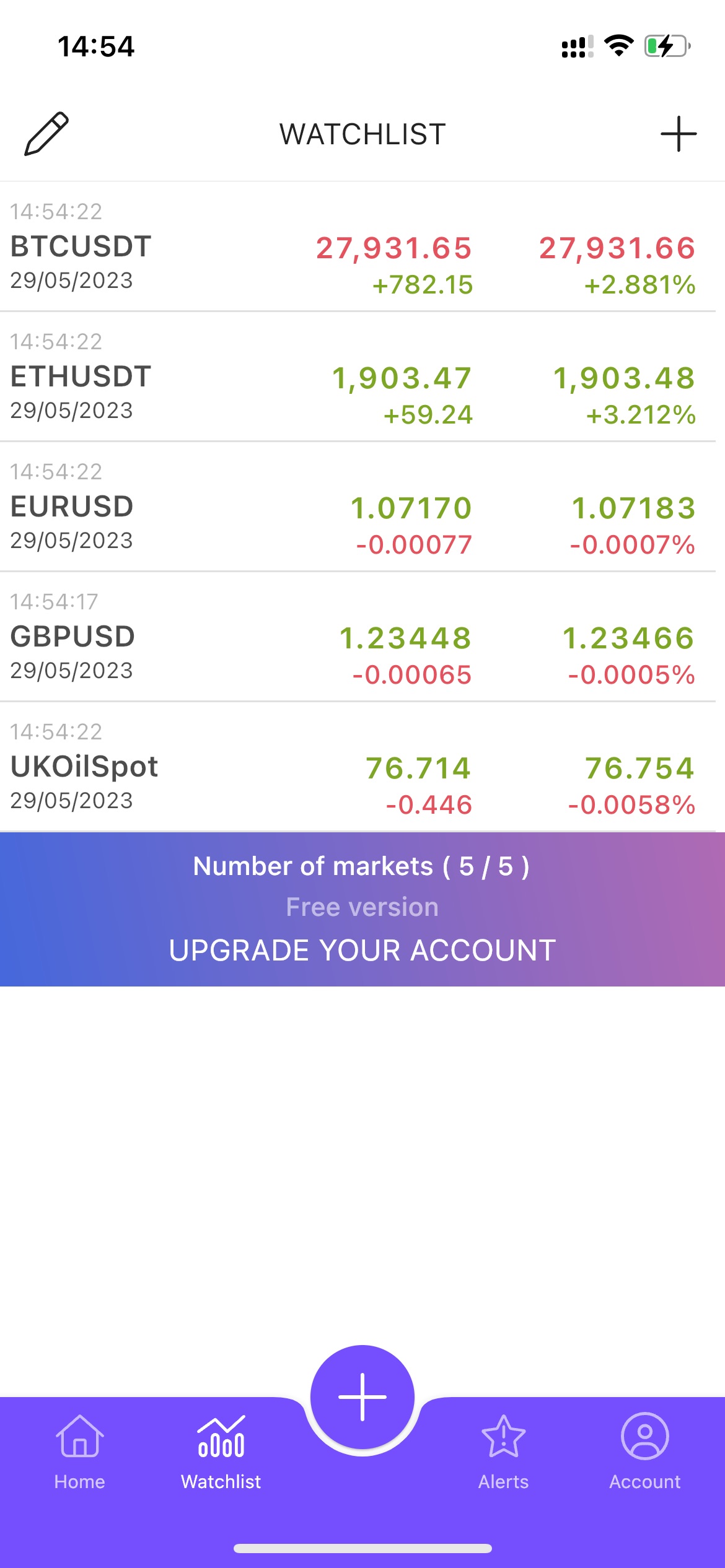 Get information on 3 prices at the same time: the purchase price, the offered amount, and the value of the finished deal. Stay up-to-date: increase your passive income thanks to reliable information and fast response time.


Trackerly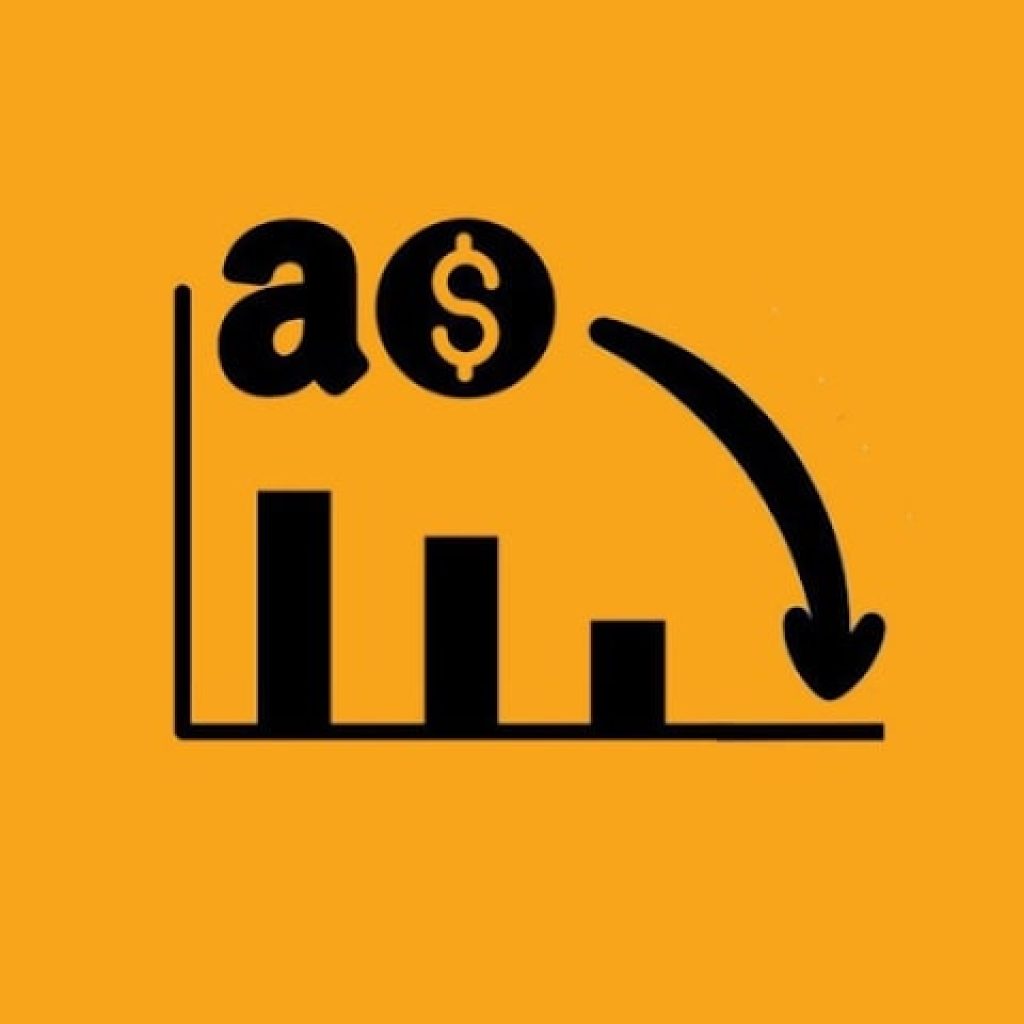 If you spend a lot of time shopping online, Trackerly will be an indispensable advisor. Don't buy an item until you compare prices in this app. Sometimes the same product can differ in price by almost 2 times.
Become that lucky person who gets lucky all the time. Securing bargain shopping is easy: just install Trackerly and select the item you want on Amazon.
Once the link is downloaded, the app will track the price around the clock. Large sites such as Amazon often hold sales. It is crucial not to miss the moment and have time to get the item at a nice price.
You can't spend all day looking for discounts and coupons. That's why thousands of shoppers have already downloaded the electronic price tracker.
The app works for free and does not require registration. You don't have to enter your details every time you log in. Just leave your preferences and get notified as soon as the price tag changes.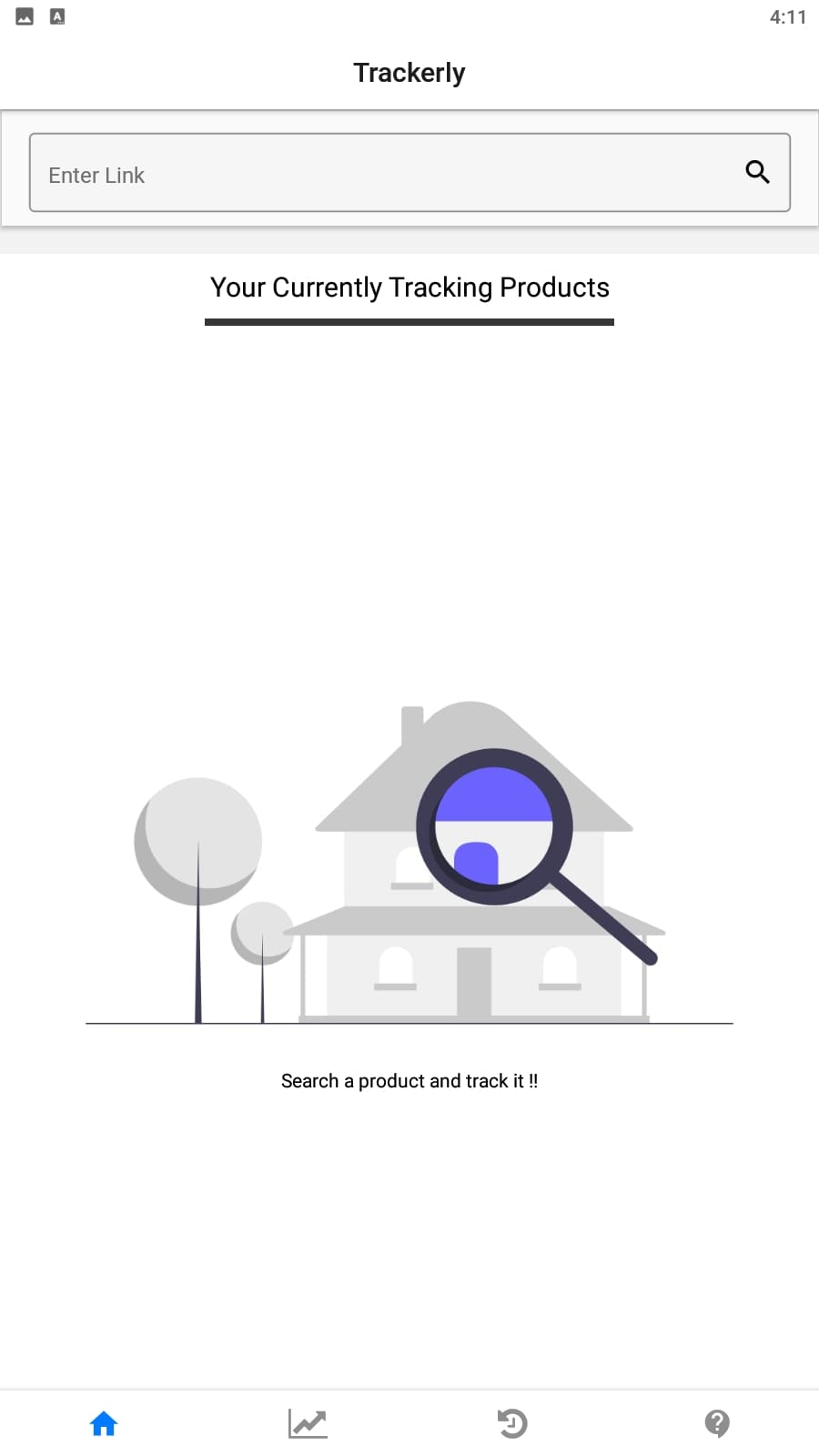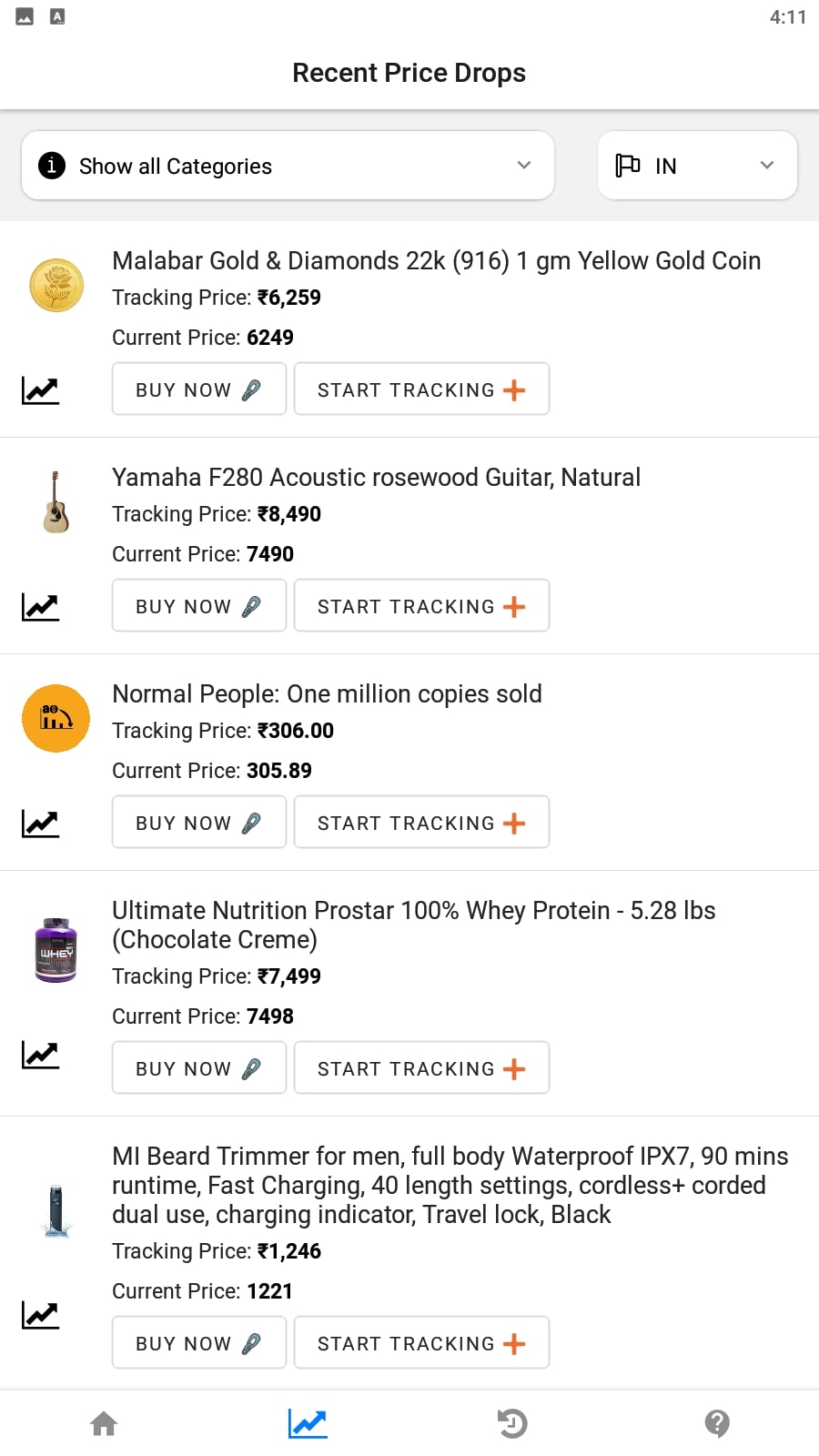 Trackerly is suitable for absolutely everyone, as it saves you money and time. Take advantage of the opportunity to save money every time you are about to make a purchase. Recommend the app to your friends so that together you can store your favorite stores.

Price Tracker USA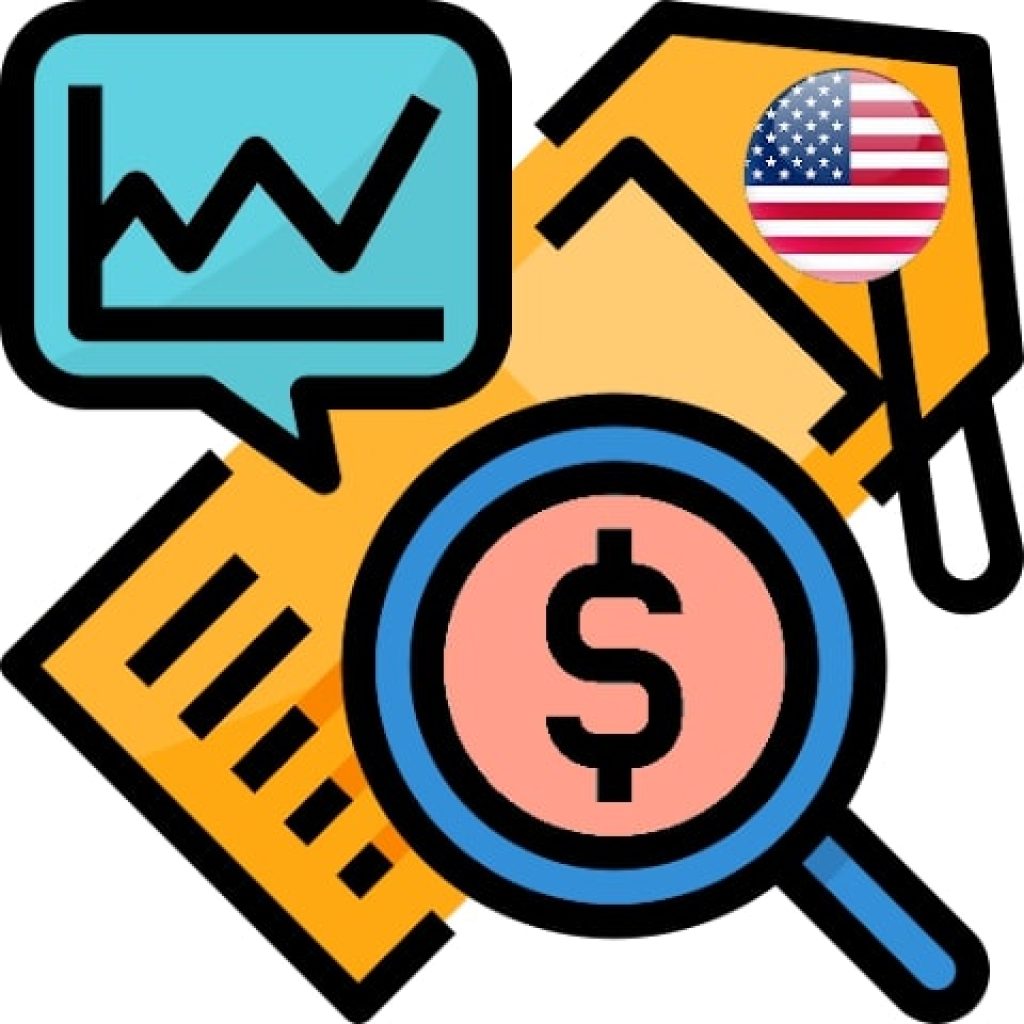 Great deals from online giants. Over 20 marketplaces and millions of items at bargain prices.
Have you ever wanted to buy couture clothing but your budget didn't allow for such spending? Found the perfect anniversary gift, but the price is just scary? That doesn't mean you can't do something about it.
With Price Tracker USA you can analyze and compare prices from dozens of online services at once. In one click you will find out where it is most profitable to buy this product. And you'll know when the retailer you're interested in is planning a sale.
Mobile Tracker gives you access to Amazon, eBay, Booking.com, and Agoda. Here you'll find quality products for every taste. The world's leading online retailers and their most popular products at great prices.
Take your time to get a bargain. It is possible that one of the sellers will take part in a seasonal sale or please their customers with another promotion. It's easy to specify the items you're interested in: use filters or enter the link manually.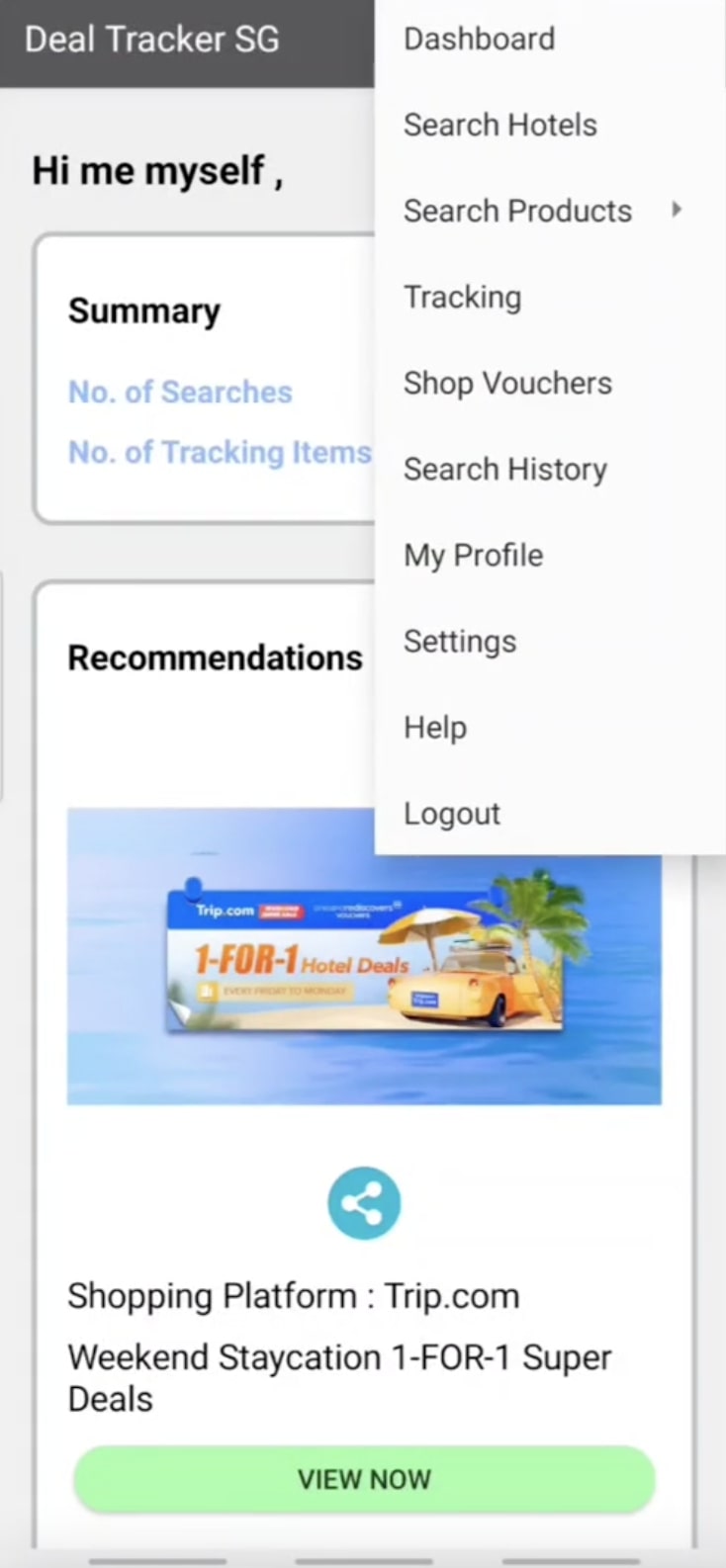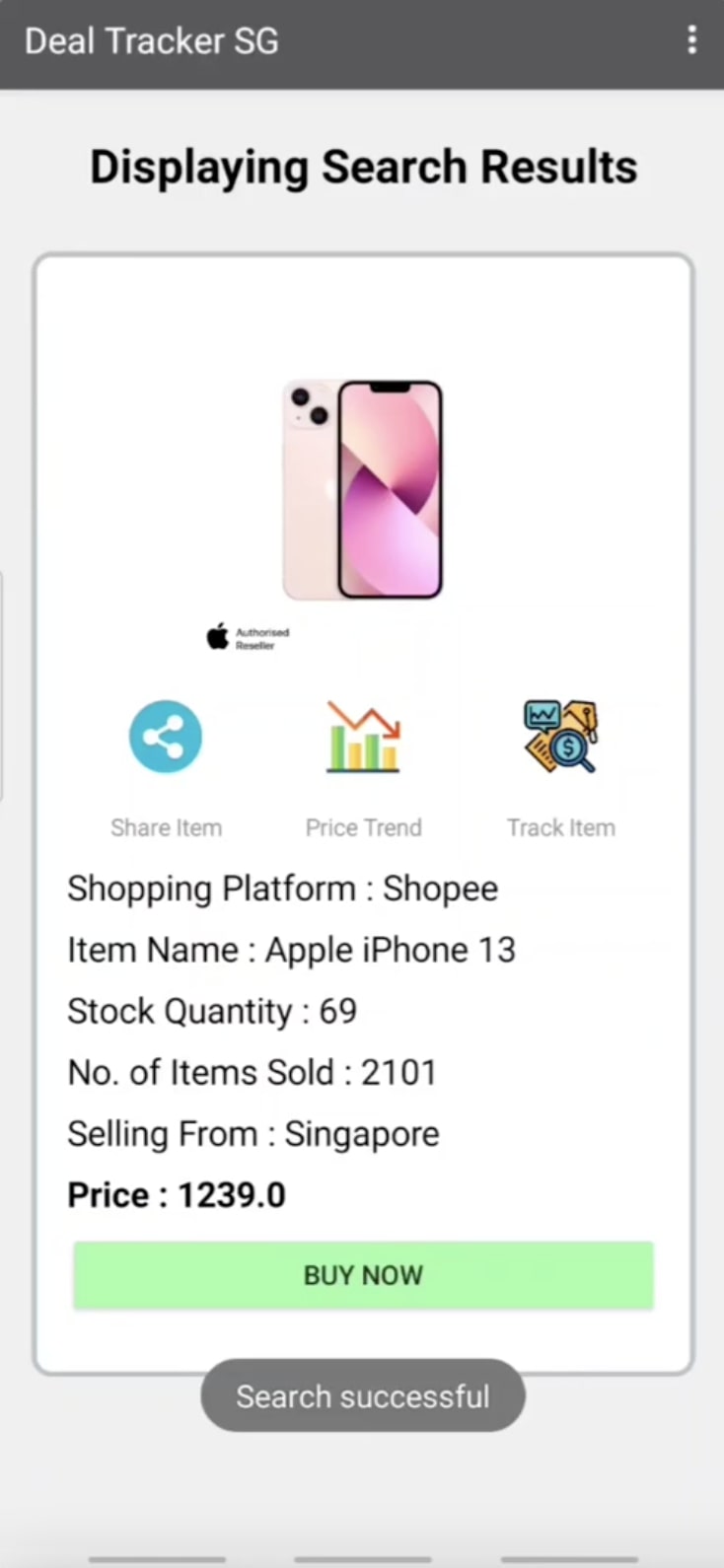 As soon as the price drops to a specified figure, you will be notified. To find out the minimum price, just look at the history of the price. Very convenient tracker without payment and registration.

You may also like: 15 Best Men's Shopping Apps for Android & iOS
Amazon Price Tracker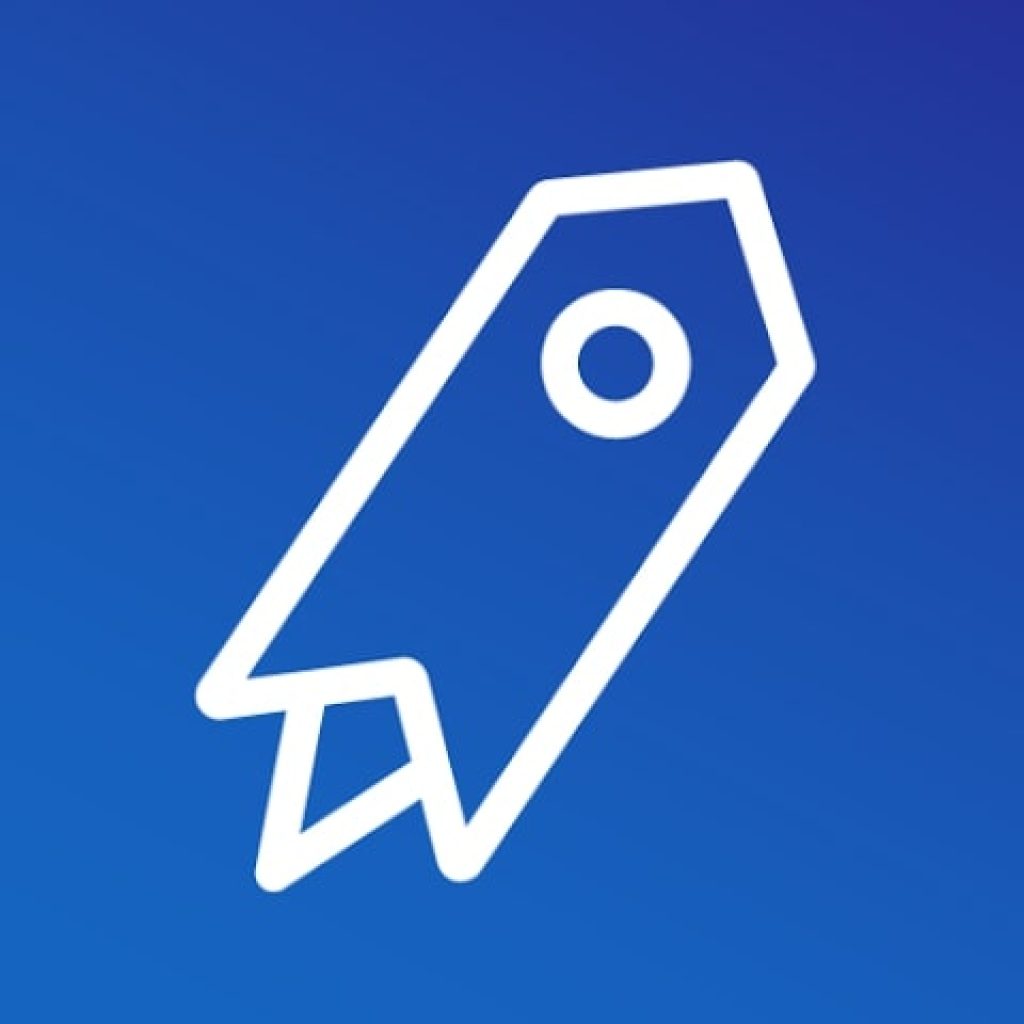 Amazon is a global online marketplace for buying and selling absolutely everything. You can use Amazon Price Tracker and get the most out of it. Large merchandise turnover often allows you to buy at a much lower price than usual.
The question is how to find out about the sale and have time to buy the item. That's what the mobile tracker is for.
As soon as the seller lowers the price or announces a sale, a message will come to your e-mail address and phone. Do not waste time and get the right thing. And the money saved will be used for new purchases.
To attract new customers and increase ratings, many sellers have a loyalty system. You should be the first to find out about it, so you can enjoy a nice, deeply discounted purchase. All items, including clothing, electrical appliances, toys, and stationery, are subject to detailed analysis.
All information is verified and available in real-time. There are no limits or restrictions. You can check dozens of items at one time over several months.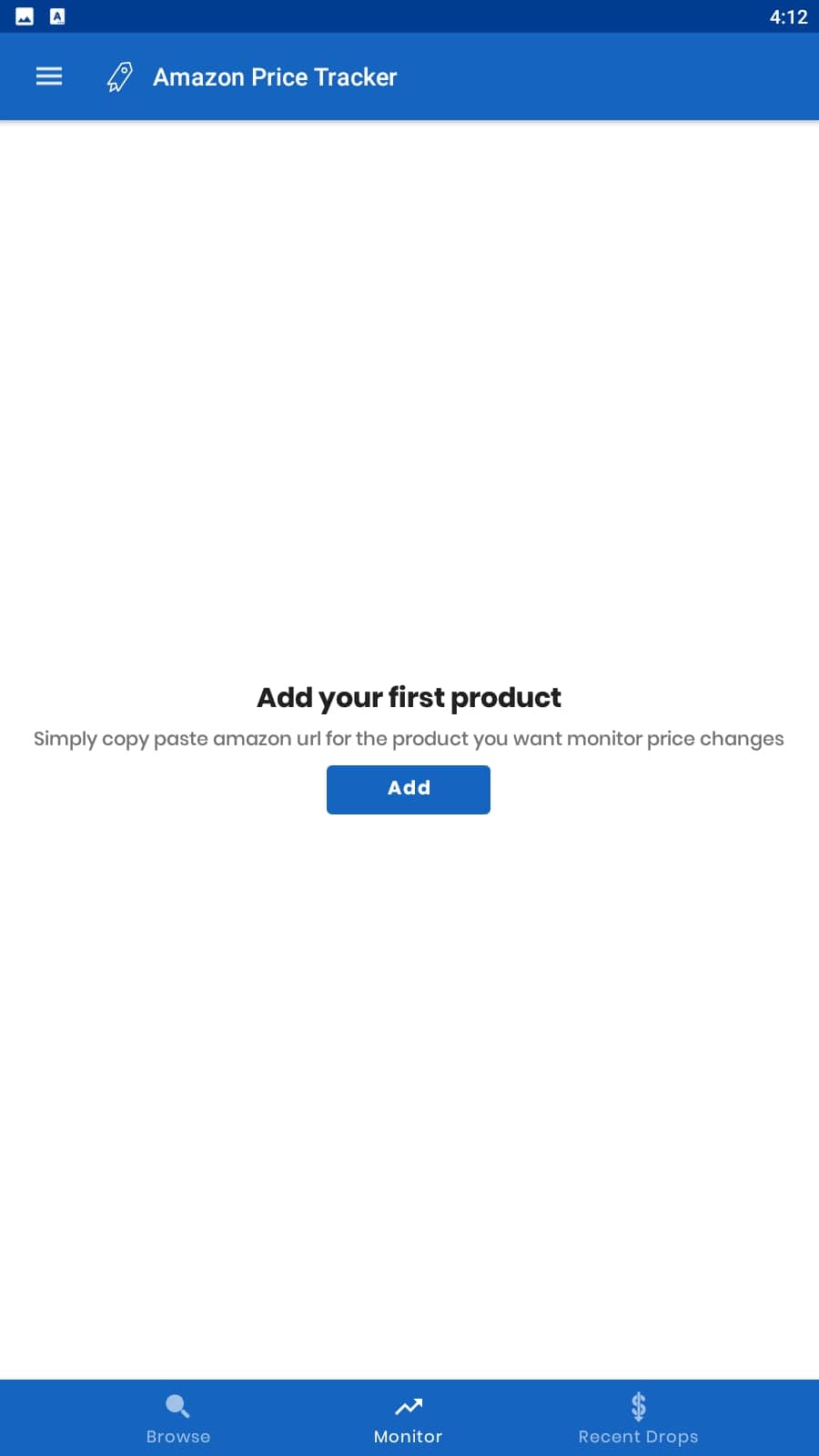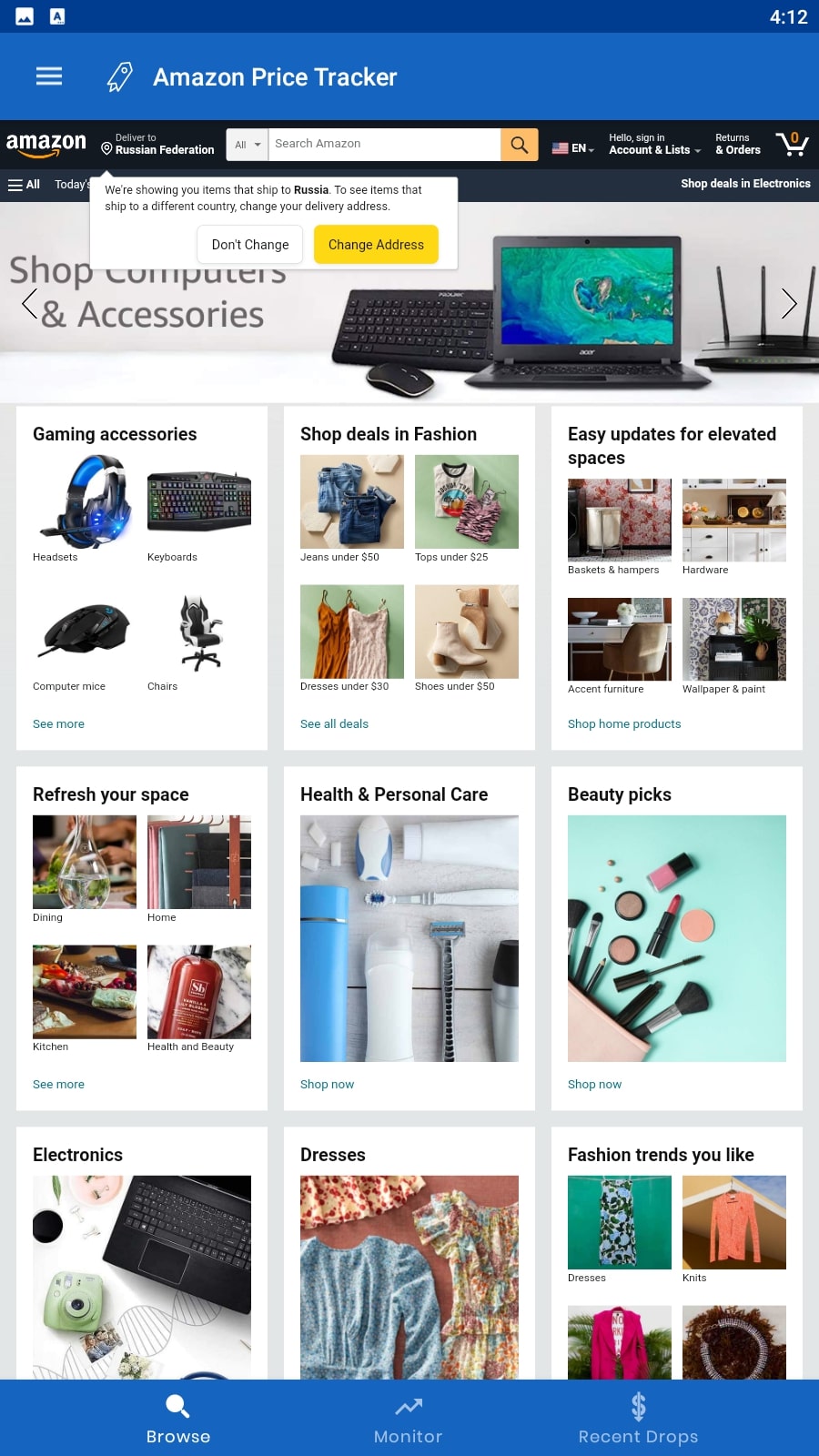 Amazon Price Tracker will quickly become your favorite app because of its efficiency. You need an electronic device with Android 5.0 OS and 4.61 MB of free memory to install it.