Poker is a pretty adult game for adults. Here men and women play by more frank and even slightly embarrassing rules. If you've tried regular poker at least once in your life, then you should try and play strip poker just for a little change!
Add a little adult and dirty rules to your favorite game. You won't always be able to play it in real life – you need to find open-minded poker players who are just as good at playing poker as you are at it. Especially since it is much more interesting to play with girls!
And before you start, we also recommend checking our article about the best scatter slots apps for adults.
In this case, we have found the best apps for you to play strip poker even in your own bed while getting a little excited about what's happening on your smartphone screen.
Bikini casino slots
With the Bikini casino slots app, you can play poker and slots. Several game modes are available, as well as tournament statistics.
Taking part in the game requires virtual chips. Internal currency can be used to buy them. The utility also allows you to buy coins in the store. Several game modes are available in the main menu of the app.
You can view the leaderboard. By regularly participating in tournaments, you are to increase your level and move to the top league. This will also increase the coefficient of winnings. Daily bonuses in the form of virtual currency are available in the app. You can also get rewards for completing simple tasks.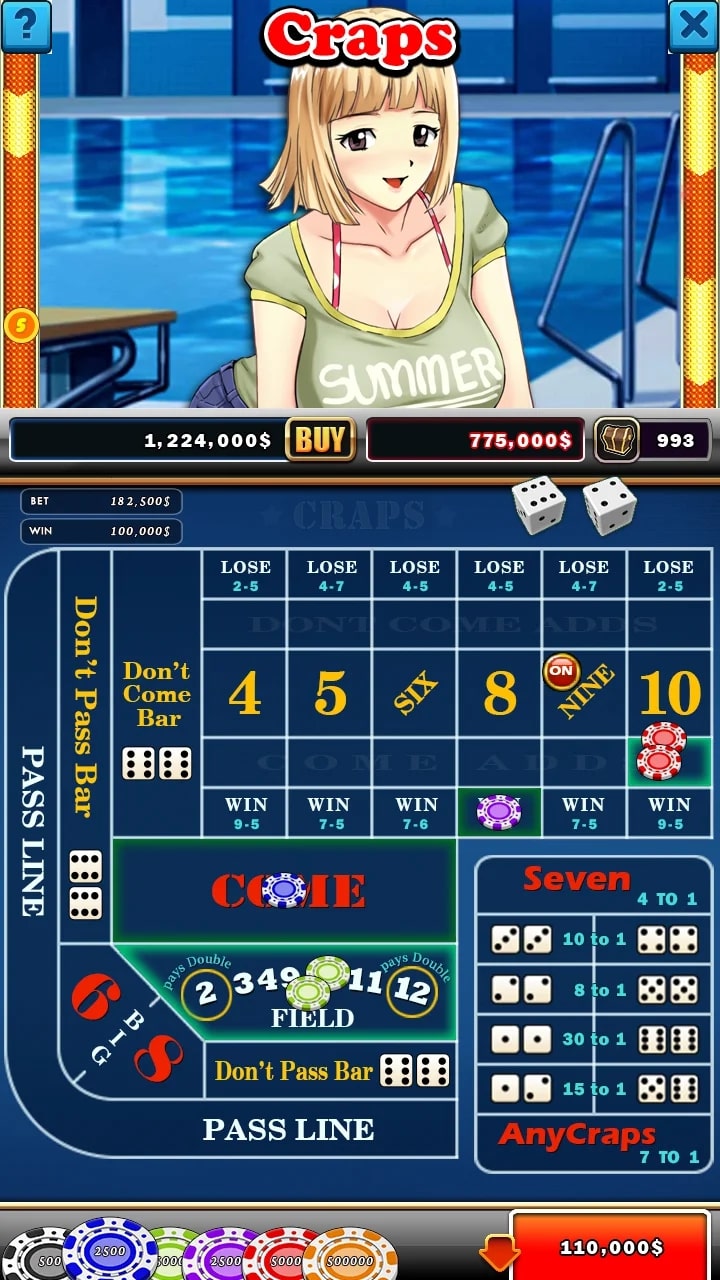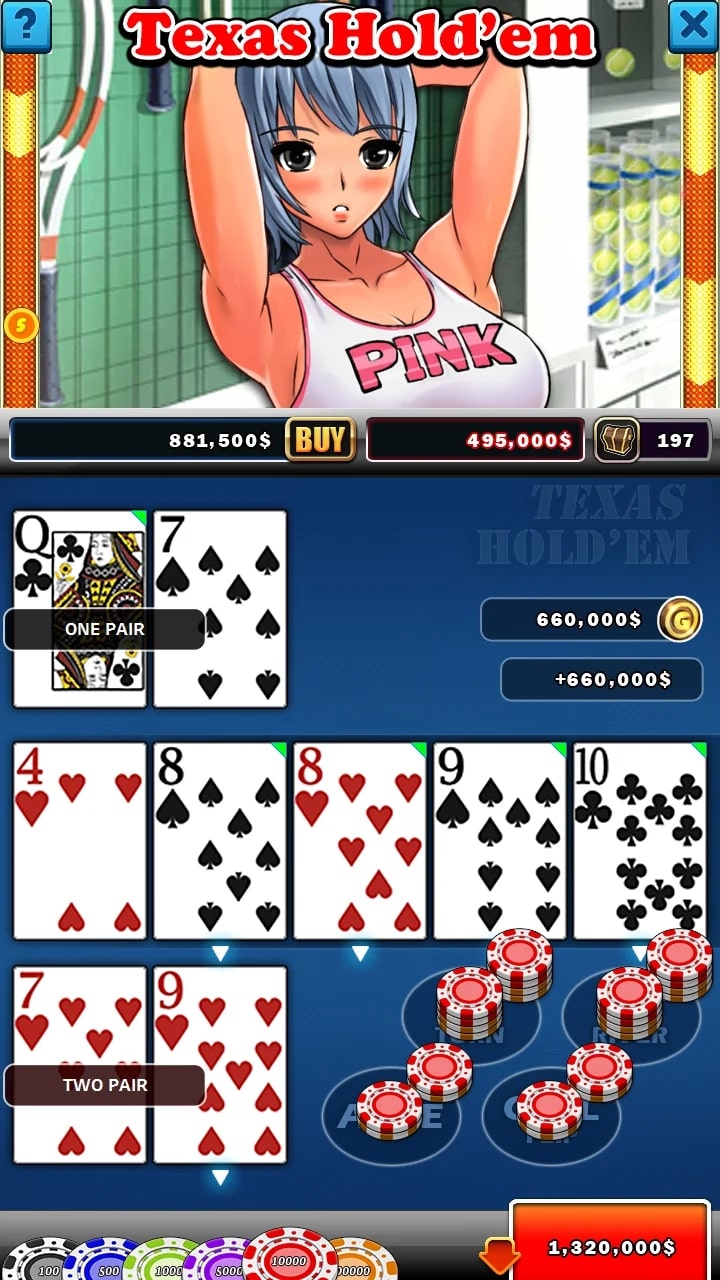 You may also like: 15 Best Dice game apps for Android & iOS
X-Poker
The X-Poker app is designed for playing online poker. It is possible to take part in tournaments.
The app provides the opportunity to play classic poker games. Tabs have filters that help you quickly find the right tournament or table.
The service allows you to play with contingent chips. There is an opportunity to deposit via bank card or various electronic wallets. In a separate tab, there are tasks, for the performance of which exclusive rewards are given.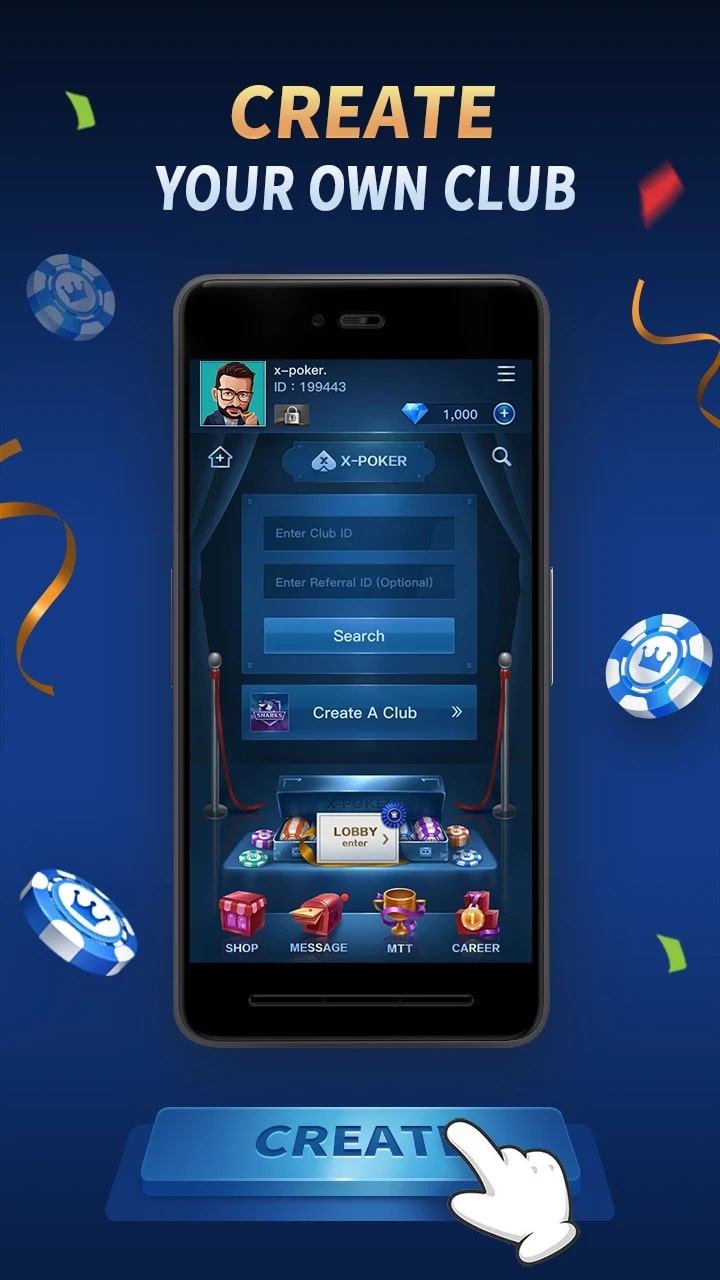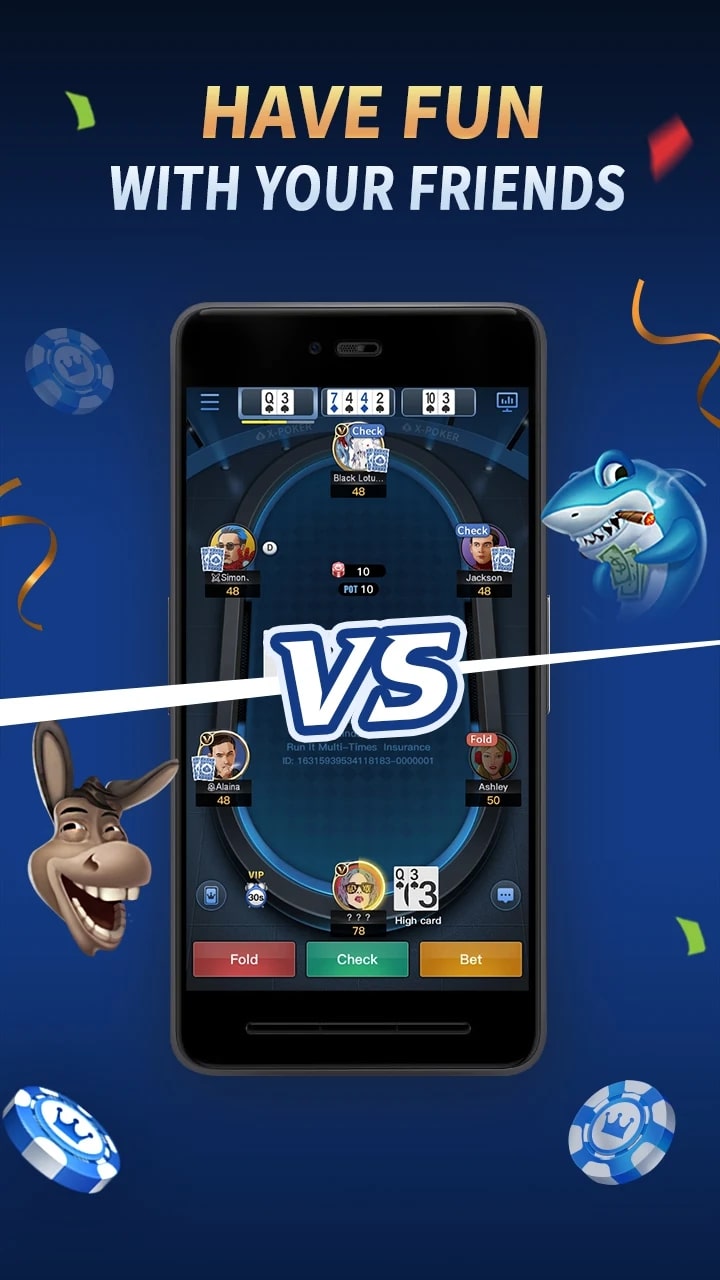 Texas Holdem – Scatter Poker
This is not exactly a strip poker, but this game will invite you to the fantasy world where you can create your avatar looking like a magic creature. As you first enter the game, the app will reward you with generous bonuses and you will get chips for free.
You are playing and competing online with other players from around the world. You can create good-looking-sexy avatars, and this is the distinctive feature of the game. If you invite your friends to the game then you will receive bonuses as well.
Overall, this is a dynamic online poker game app and you can have a really fun time playing it. You will probably need a more or less powerful device since Texas Holdem – Scatter Poker has high-end graphics.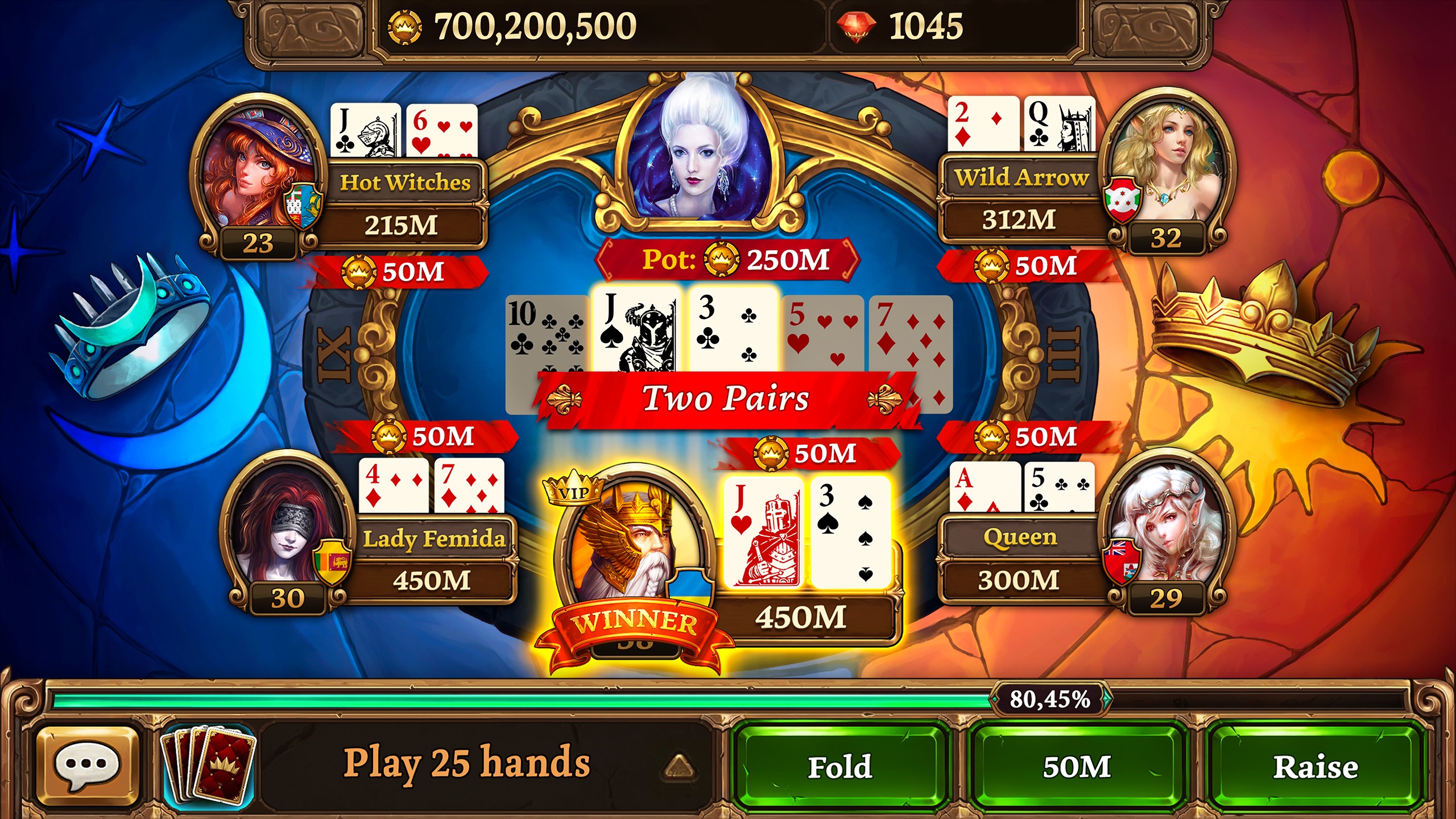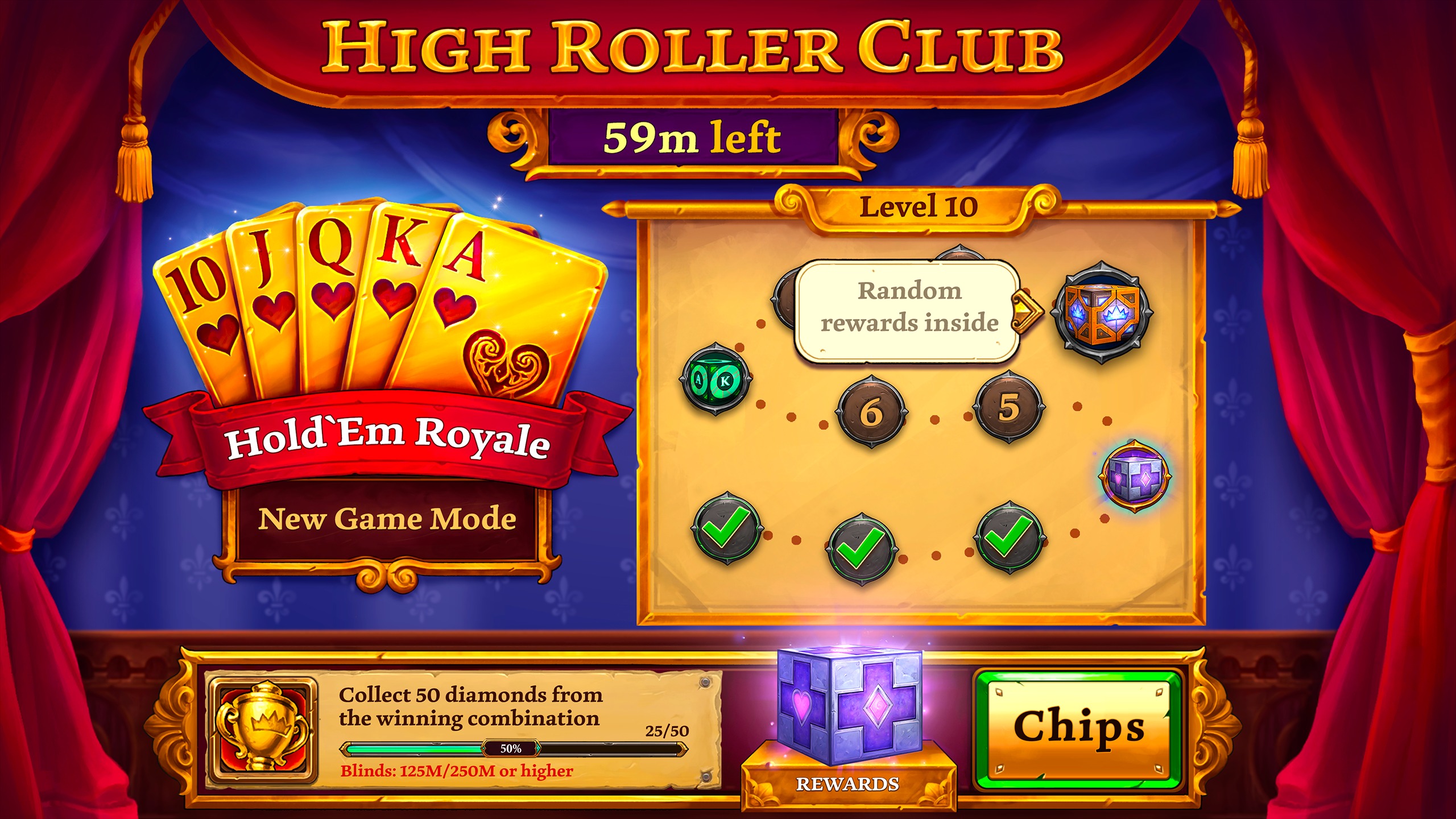 Zynga Poker
A key feature of Zynga Poker is the connectivity of all the places where the app is installed.
Whether you play through Facebook, your smartphone, or any other device, it doesn't matter, you'll always use the same account. It's very convenient.
Let's move on to the interface and design. Everything here is high quality, even though the app is free. Each avatar is individual, there are different color schemes, and the whole interface is convenient and user-friendly.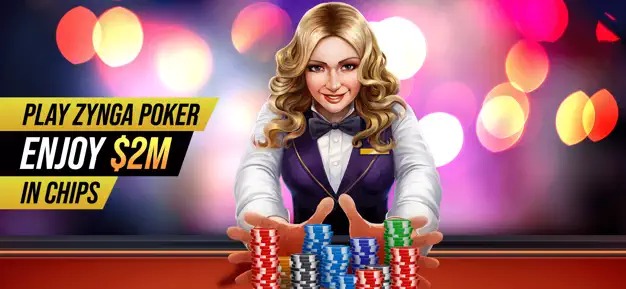 You may also like: 9 Best Texas holdem poker apps for Android & iOS
Adult Fun Poker – with Strip Poker Rules
If you often play poker with your partner, you now have the option of adding a little fire to your relationship. Make the game a little erotic – so that you both enjoy what is going on. Adult Fun Poker will help you add spice and diversify your personal life with your favorite game.
Here you can switch from regular to strip poker. All you have to do is just follow the rules – you can set them yourself. Your opponent can be anyone – your close friend, your mistress or even a friend with privileges – you decide for yourself.
Set the strip poker rules, and then the strip poker will take on new twists and turns and the game may end completely unexpectedly.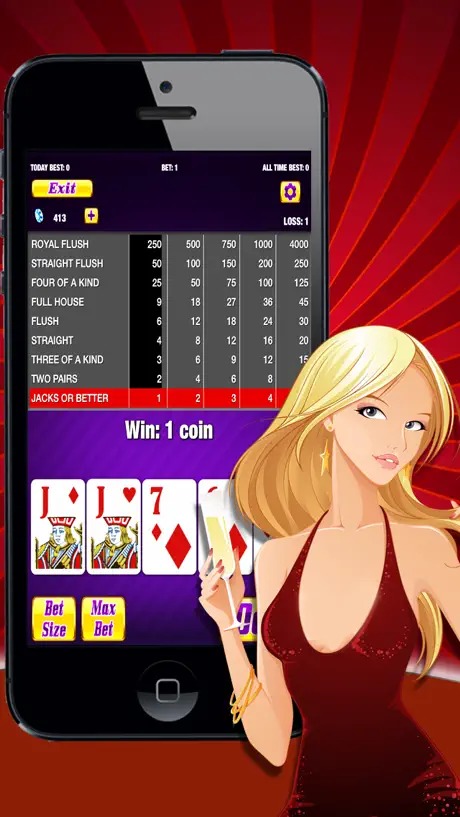 Pokerist
Pokerist is another wide spread app that is on the list of the best. It has the same cross-platform system as Zynga. That is, you play through any device, but the account is always the same.
The poker in this app looks nice, and it's comfortable to play. There are great online and different display options.
The app is available for free. Its users note the good functionality, high-quality graphics, and interesting thematic events.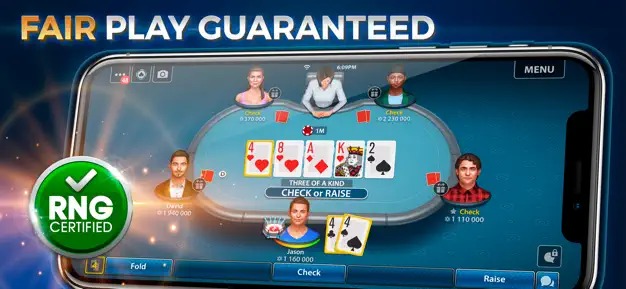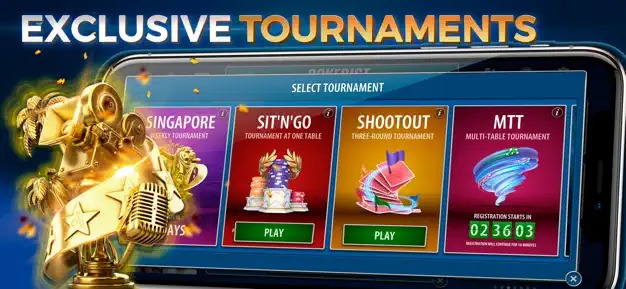 You may also like: 11 Best Cribbage Apps to Play Online & Offline (Android & iOS)
Live Hold'em Pro Poker
The leader in front of you is the Live Hold'em Pro Poker app. It has been downloaded more than 8 million times. It's free, just like the previous services.
What makes it stand out? The design and level of sophistication of the interface deserve the attention of every player. Nothing unnecessary, everything is fabulous and convenient.
Notice how much space is left at the gaming table. Compare it to another app and feel the difference. What's more, it's not just a poker app, it's a whole system. So, it notifies you about upcoming events, about some queries, monitors your game, and gives advice.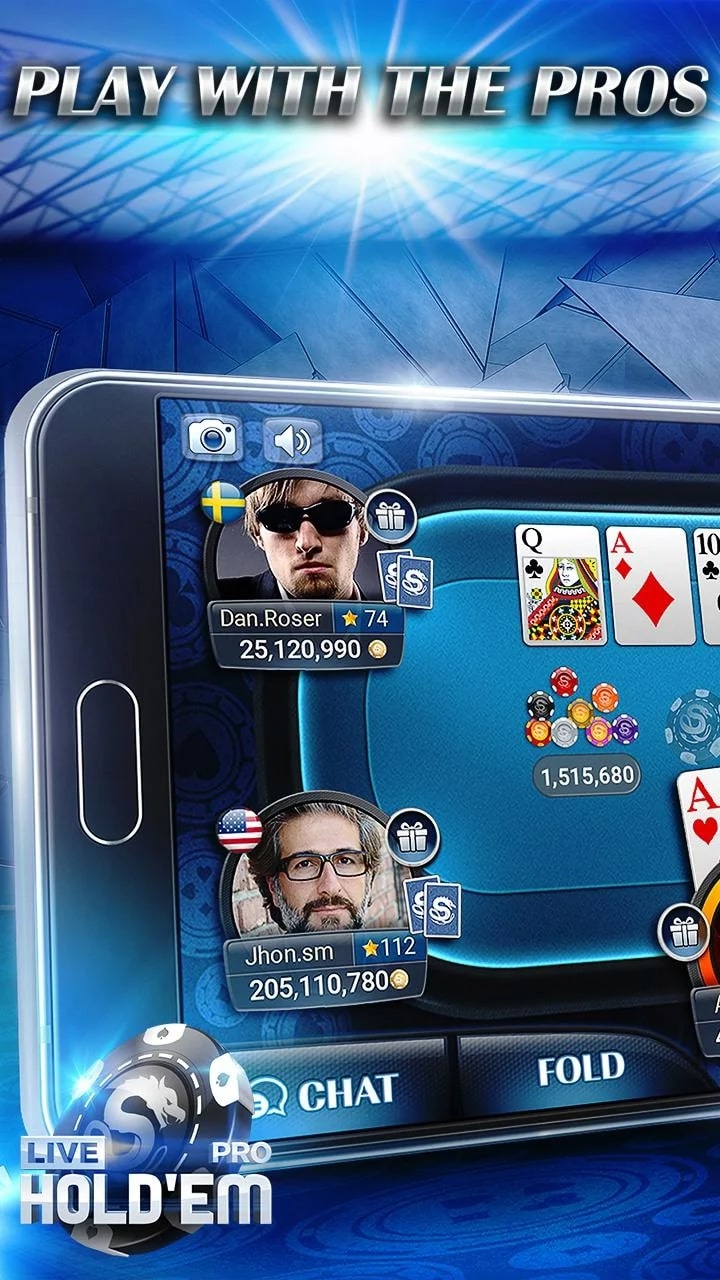 Striptease is an erotic show that you usually admire and just watch. It is much more interesting to make sure that people undress according to your desire or according to your mind.
In poker, it is important to have a strategy, and you can justify creating your own strategy, which will leave your opponents in one underwear!
If you wish, you can play both regular poker and its erotic version. Strip poker is great entertainment for those who are bored playing regular cards and want to try something unusual and new.