Do you remember the popular oldest classic snake Snake game? Snake.io is a new competitive version of Snake. It combines a certain amount of competition and leadership.
The game is very dynamic and exciting. It is perfect for those who like to play something with friends on the network and pass the time. It will not leave indifferent either children or adults!
Snale.io is a game that even a kid can handle. You should check out more apps for kids in our article about the baby photo editing apps.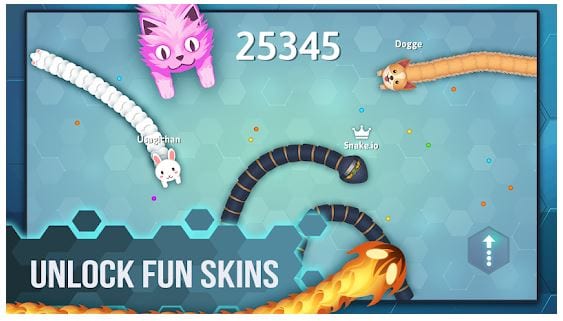 Snake.io has a high-quality design, a user-friendly interface, and most importantly, there is nothing complicated in this game. The game is created for fast performance, with controls designed for every mobile device. The new game is based on a long worm that crawls along the plane, collecting food, avoiding collision with its tail.
Your child is tired of playing games you can suggest them to watch cool anime movies. Check out the best apps to watch anime.
The player controls the direction of movement of the worm's head, and the tail moves after it. The game has smooth gameplay and mobile joystick control. The player cannot stop the worm's movement. Each time the worm eats a piece of food, it becomes longer, which gradually complicates the game.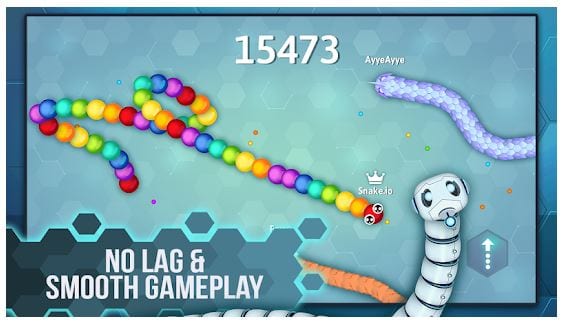 One of the features of this game is that you can make your worm more catchy by choosing different skins for it, for example, a cat or a dragon. In the new version of the game in addition to you, other players are present in the same field. Competition with other players allows you to play with your friends.
Just invite them to the game and have even more fun! Be careful with the collision of other players will lead to the end of the game. Collect more scores, hold out as long as possible, and be on the top list!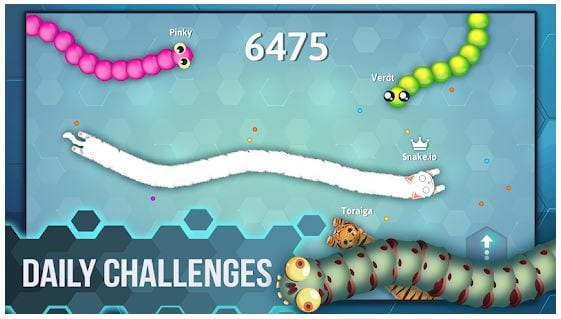 The only bad thing is Snake.io doesn't have the multiplayer mode. And if you want to play together with your friends or family, you should explore the best multiplayer apps.
The developers have also tried to ensure that you can play anywhere – the game requires no internet connection. Play Snake.io whether you are offline or online! Millions of people are already competing. Are you ready to check how long can you survive? You will not regret downloading it!