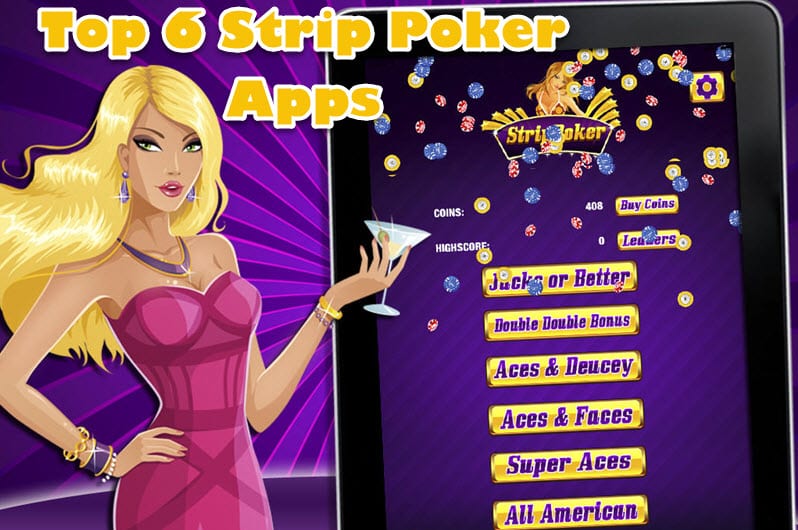 Do you like poker, but want to raise the stakes? Have you ever tried a flirty and mature version of the classic card game, one in which adult players can literally lose the shirts off their backs— and maybe more? In strip poker, players wager items of clothing they are wearing, and by the end of the game several players often end up in their underwear … or even naked. We offer you a list of best strip poker apps which you can play as with virtual partners as with your friends in online mode. Have a look!
Fun Poker
Fun Poker is a strip poker application created for iPhone users.
This poker game comes with a twist for you and your partner. You can either play normal poker or follow the rules to play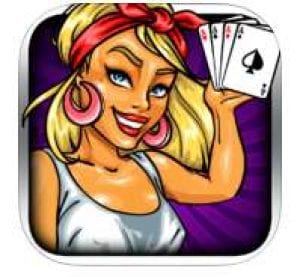 your own erotic game of Strip Poker. The app is easy to follow and fun but only for you and your lover, or friends with benefits!
The only drawback of this free poker game app is that here are too many ads while playing… It is sometimes really irritating!
This app is designed for both iPhone and iPad. Try it if you wish to have fun!
[Price: free]
Bikini Poker Casino
The HOTTEST new video poker game on the market! If you LOVE poker but are bored with the same old deck of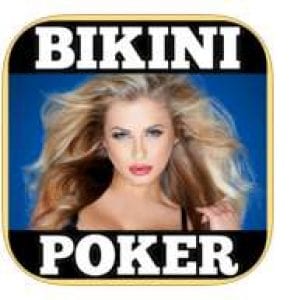 cards, Bikini Poker is for you! You can play your favourite video poker games with cool cards featuring cold beer and hot babes!
Loose payouts! Win big and become a High Roller! You are even able to challenge your friends in Game Center. Bikini Poker includes 6 of the most popular video poker games:
– JACKS OR BETTER
– DOUBLE DOUBLE BONUS
– ACEY DEUCEY
– SUPER ACES
– ALL AMERICAN
– ACES & FACES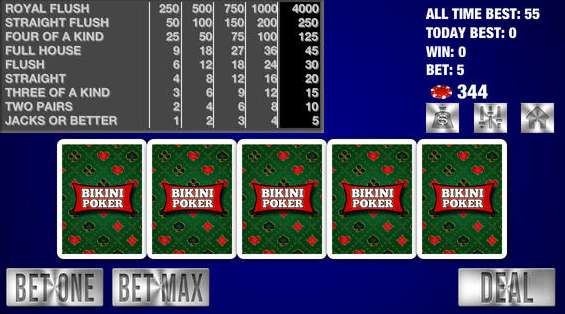 [Price: free]
Hot Boddies Poker
Hot Boddies Poker is a free poker game app. It offers you loads of Fun, Excitement, and Entertainment!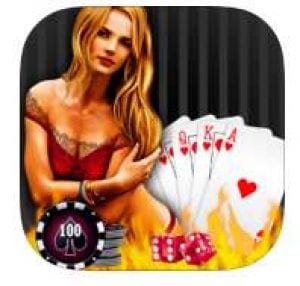 Do you love to play poker games? How about a Poker game which offers you classic game play with amazing new features to take your poker experience to the next level and to spice it up more?
It's Hot! It's free to play & It's free to Win! So Don't hesitate, Download Now! You will love it!
GAME FEATURES:
• Incredible Simple & Fast game play!
• Great Sound
• Striking HD graphics
• Awesome Characters
• Free to Play
• Free Daily rewards by coming back
• Made with love and passion for games!
• No real money is bet, earned or lost. Enjoy…
Would you like to try it? Then use the link below.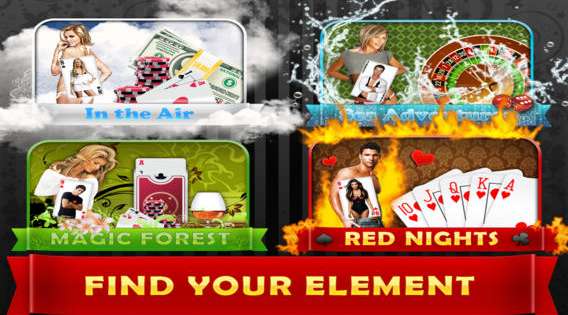 [Price: free]
Currently unavailable
Strip Poker LT Online
Strip Poker LT Online is a game app for real strip poker fans! It is a classical Italian poker game with bluff and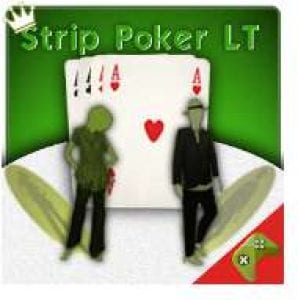 Teresina's hand when making a point higher than the full.
The stakes are only virtual. This game is played only for fun and for a place on the leaderboard. To make the game less boring, then, there is the striptease function but even this, purely virtual, for obvious reasons of regulation of the google play market.
The objective of the game is to win and, so to force the opponent to take off a garment.
The rules of the game aren't difficult. The cards in the deck are 24 (9 to Ace). The order of the scores is that of poker: One Pair: Two cards of the same, two pairs: 2 pairs; Tris: 3 equal cards, straight: cards in sequence (Ace can go before 9 or after the K), full: 1 tris + 1 pair, color: 5 cards of the same suit, Poker: 4 equal cards, Royal flush = scale of the same suit. Each game (hand) is developed as follows: both players bet 10 (automatic), so they are dealt 5 cards (button "Deal new hand") and pointing to the opening (initial bet, the maximum value is the value of TV). He then proceeded to exchange cards and the final episode (maximum value of the pot) to see the point and to determine the winner of the pot. When the challenger loses all claims will have to remove a piece of clothing to be able to continue to play at the next level.
It is possible to play Strip Poker LT in online mode with friends or random opponents. Let's start! Below you will see a link for downloading. Good Luck!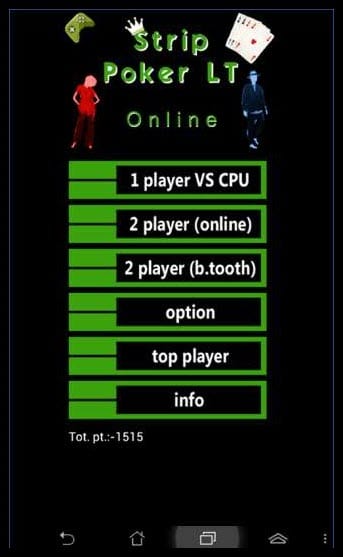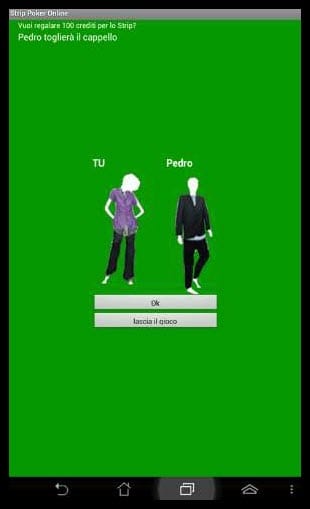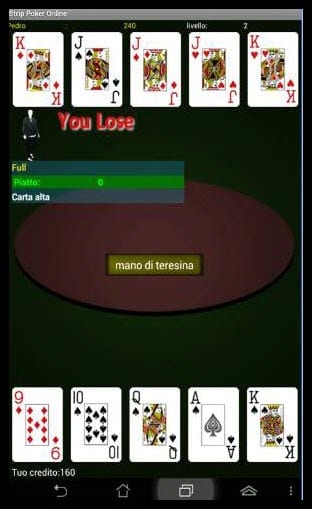 [Price: free]
Some of the applications require a nominal fee. They are:
Stripped: Strip Poker Dice
Stripp Poker Dice is one of the exciting poker game apps for iPhone devices.
Are you and your party looking to play strip poker but have no cards? With Stripped it is not a problem!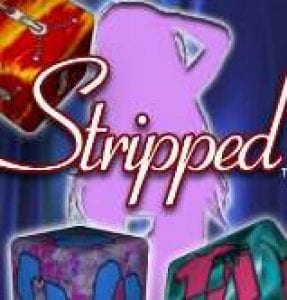 This strip dice game is a fun and quite unique variation of the classic strip poker. Just get a group of your "friends" together, each taking turns rolling the dice. Follow the directions and let random chance choose your (or somebody else's) fate. Stripped offers a balanced game that will not only have you and everybody else removing their clothes but possibly even putting them back on just to add that extra little tease.
The game is best played with a group of friends, but couples will work too. Stripped is a great party game where everybody wants to "get to know each other" just a little better! And if it is just the two of you, you might even consider "Love Dice" after the game is over just to continue where you left off!
Stripped is powered by a dynamic DICE engine, which provides the most powerful, highly realistic, and surreal true 3D graphical dice rolling experience on the iPhone. Try it immediately!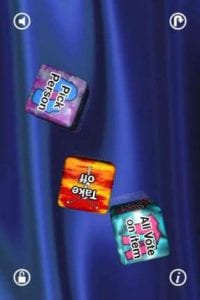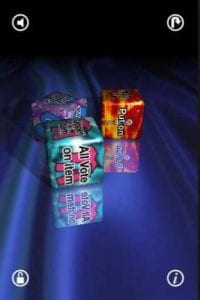 Strip Poker
The newest, hottest Poker game has arrived! A game of strip tease and a chance to get your girlfriends clothes off or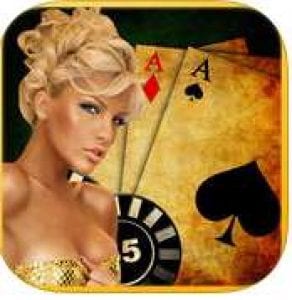 just make your bedtime routine a little more sweaty!
Everybody loves a little bit of naughty fun now and again. So why not enjoy a Vegas-style casino environment with a raunchy twist that delivers the thrill and excitement right to the palm of your hand!
A seriously sexy game for you and your girlfriend, or try it with couples to spice up your evening where everyone gets to know each other just a little better! Get fun!
[Price: $0.99]
That was the list of best strip poker games that you can play on your smartphone. Hope you have already chosen the best one for you! Enjoy playing and have a relaxing time!
Also, we offer you to glance at the list of Free Fighting Games For Android & IOS.