Do you like poker, but want to raise the stakes? Have you ever tried a flirty and mature version of the classic card game, one in which adult players can literally lose the shirts off their backs— and maybe more?
In strip poker, players wager items of clothing they are wearing, and by the end of the game several players often end up in their underwear … or even naked. We offer you a list of best strip poker apps which you can play as with virtual partners as with your friends in online mode. Have a look!
Fun Poker
Fun Poker is a strip poker application created for iPhone users.
This poker game comes with a twist for you and your partner. You can either play normal poker or follow the rules to play your own erotic game of Strip Poker. The app is easy to follow and fun but only for you and your lover, or friends with benefits!
The only drawback of this free poker game app is that there are too many ads while playing… It is sometimes really irritating!
This app is designed for both iPhone and iPad. Try it if you wish to have fun!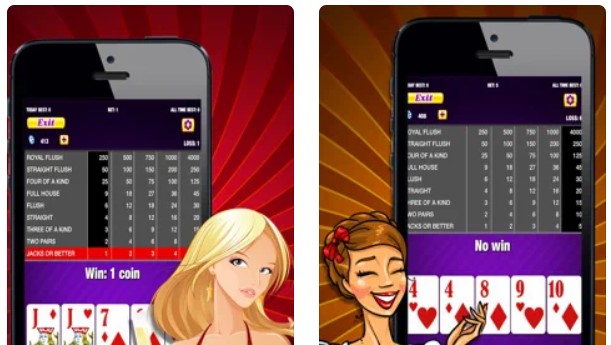 You may also like: 15 Best drinking game apps for iOS & Android
Blackjack Legends: 21 Online
If you are a true blackjack buff, hurry up to download Blackjack Legend.
Blackjack Legend is an online multiplayer game where 3 participants have 6 rounds to obtain as many chips as possible.
As you play, you will also have to unlock all the high-stakes tables and collect all 12 rings. The game does not ask for a constant fee which can be considered a great advantage.
Moving on, Blackjack Legend combines perfect graphics and convenient navigation. Thus, even novice players will manage it straight away.
There is no need to worry if the game was interrupted on the smartphone, as you can always continue playing on the tablet.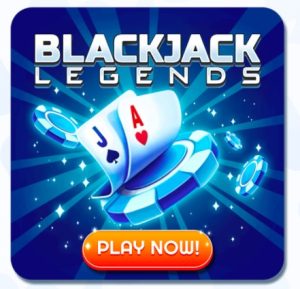 You may also like: 9 Free Poker Apps to Play With Friends
Poker Legends – Texas Hold'em
Poker Legends is a must-have tool for all poker players, as it allows users to take part in advanced tournaments.
Once you start playing, you should create a poker account and select an avatar. Users can also chat with other players and monitor the statistics of their performance.
The application comes with a free version and an intuitive interface. Therefore, it will be apt for beginners and professional poker players alike.
In Poker Legends, you will also receive lots of bonuses. The game has an integrated bingo spinning wheel and a slot machine that provide you with free poker tokens.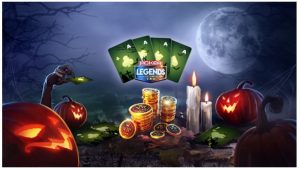 [wpsm_ads2]
Poker Offline Texas Tournament
If you are looking for a strip poker app with a beautiful and stylish interface, this is it. If you decide to try it out, you will see, that it has kind of a glamourous style to it. The game will take you to the capital of the world's entertainment – Las Vegas.
Here we need to say that this app is made mainly for men (or not) since you're going to play poker together with hot virtual girls. The cool feature here is that no Internet is required for the game. The game itself is exciting and the intuitive interface makes it even easier to play.
Spin the wheel, play another round, and have fun during this game!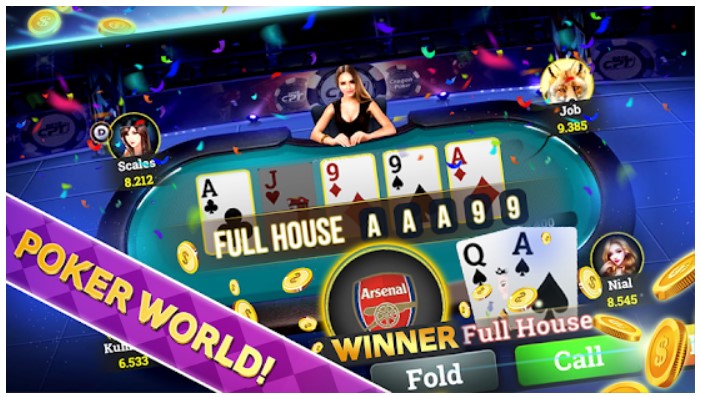 You may also like: 9 Best Texas holdem poker apps for Android & iOS
Zynga Poker – Free Texas Holdem Online Card Games
One of the most popular apps in the world, where you can play any kind of poker you want. Join one of the world's most popular free poker games with more tables, more tournaments, more jackpots, and more players to challenge than ever before! Whether you prefer casual Texas Holdem Poker or competitive tournaments
If you want, you can invite your friends or girlfriend/boyfriend to play around with you in strip poker. Or you can play the classic poker in the World Tournament mode.
It's up to you what you're going to play tonight. Moreover, playing either strip poker or classical poker you can choose if you want to play in a classic tournament of 9 people or go for a shorter cycle of only 5 persons. The more you win, the more bonuses you get.
When you get enough bonuses you will be able to switch to the VIP program with much better benefits than the regular version. Moreover, you can get a welcome bonus of 60,000 free chips just for downloading your new favorite, free Holdem poker game! Plus, you can win a daily bonus of up to $45,000,000 in in-game money.
And don't worry that the game is not going to be fair or something. All the conditions in this app are made to better transfer the feeling of the real world. The overall process is even more fun because you can play with millions of people all around the world. By the way, it's an interesting way to meet new people.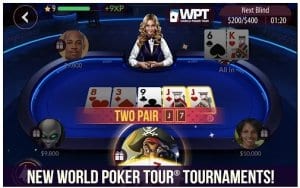 Also, we offer you to glance at the list of Free Fighting Games For Android & IOS
Poker Heat
Poker Heat enables players to participate in world poker league tournaments. The game combines 7 poker leagues and 9 different stadiums.
In Poker Heat, you can play online against your friends or worldwide players. If you want, you can also enable a video mode and track the statistics.
While playing, users will have to make an initial bet, go ALL-IN with a royal flush, or bluff. Plus, daily bonuses are provided for free!
The application also boasts a quite user-friendly interface and colorful graphics.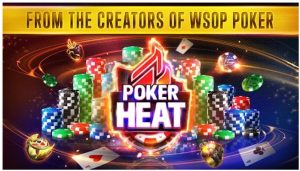 That was the list of best strip poker games that you can play on your smartphone. Hope you have already chosen the best one for you! Enjoy playing and have a relaxing time!