Let's all agree — collecting games are special. There's something unexplainable about gathering more and more items to get a full collection, right?
Luckily, there are plenty of collecting games in 2023 for Android & iOS that let your collect anything you can think of — from cards and heroes to dragons and frogs. Plus, all these games require you to develop the characters in your collection which adds up to the fun.
We've gathered together the 25 best games in that category you may try. Take a look!
Arena of Valor
Let's start with an action game that runs on a guild system.
The whole game is based on different kinds of battles — from PvP to 5v5 ones. Your main goal here is to collect unique heroes and develop their powers to become the strongest player out there.
For now, the game covers over 100 heroes with individual talents, skills, and abilities. Sooth to say, it takes time to unlock them all and even more time to reach a solid skills level, but that's what the fun is about here.
As it was mentioned, the game covers several modes — from offline training to MP tournaments, so there's something for everyone. The design is great and all the characters are precisely detailed.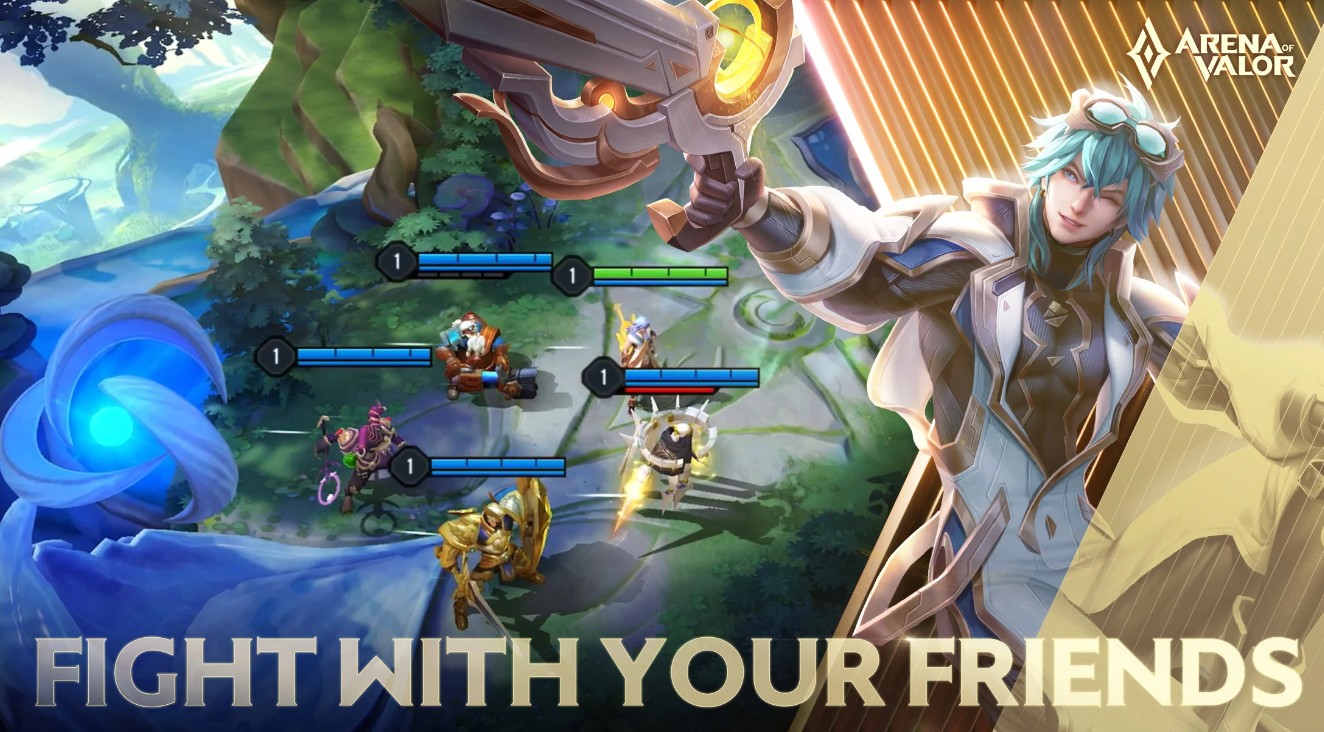 You may also like: 11 Best Virtual Pet Apps & Games (Android & iOS)
Summoners War
It's a fantasy RPG game that lets you dive into a magical Sky Arena world.
Along with the previous one, this game is also based on battles. However, you won't only fight for the victory here — the aim is the world's most precious resource — the Mana Crystals.
Plus, you'll get to collect various monsters and train them to overtake your opponents. There are over 1K monster types with unrepeatable powers, and you'll get to summon them all.
You may also collect runes that help to develop your monster's skills and give them some extra abilities. In case that's not enough for you, the game also lets you try powers in crafting and build over a hundred personalized items if needed.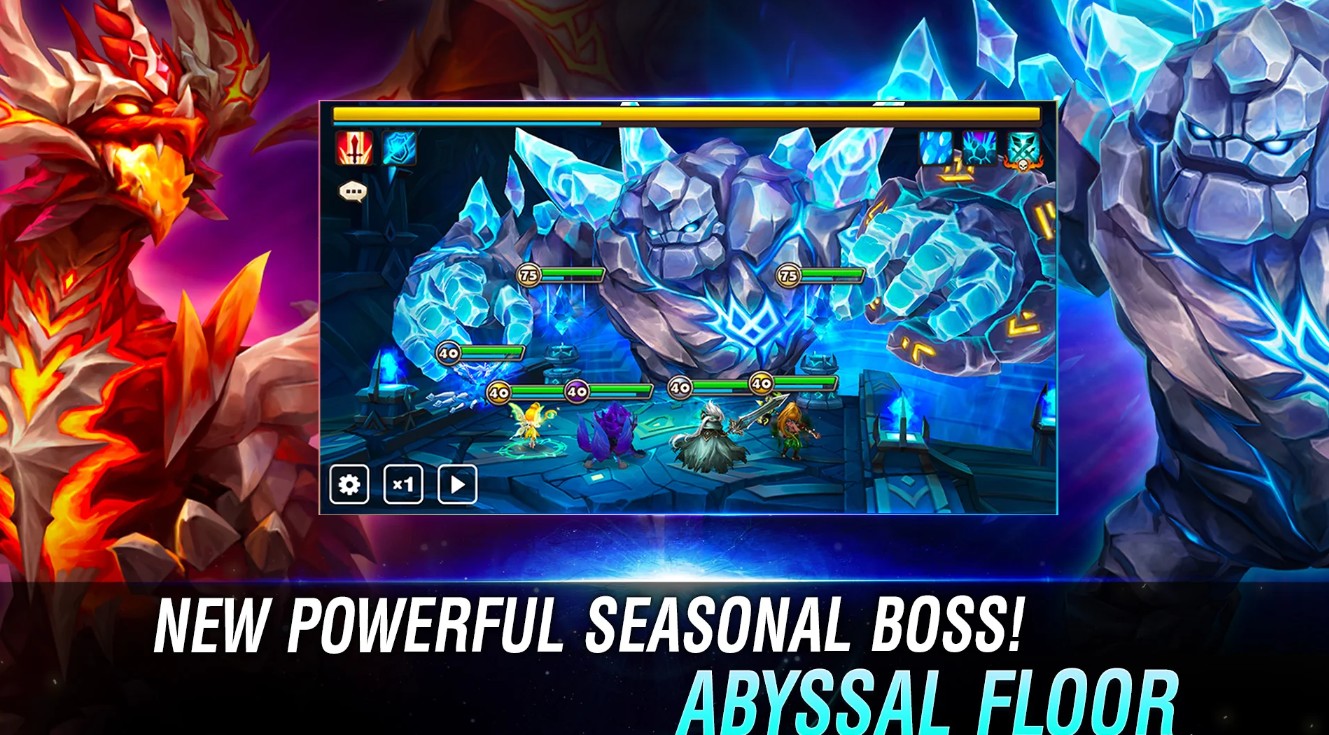 Idle Angels
As you may guess by the title, this game lets you collect angels.
It's an RPG game where you get to participate in battles with your mates and worldwide players. To cope with that, you'll need to gather angel heroes and raise their exp.
The game covers over 100 angels that are easily upgraded so no worries about that. One of the main reasons for that is that the game is based on an idle system, so your heroes will fight and evolve even if you're offline.
All the angels are drawn in a classic anime style, so it's a pleasure to play. You'll also get to collect skills and equipment that may help our angels to win in fights. Besides, you may cooperate with your mates and form alliances with worldwide users.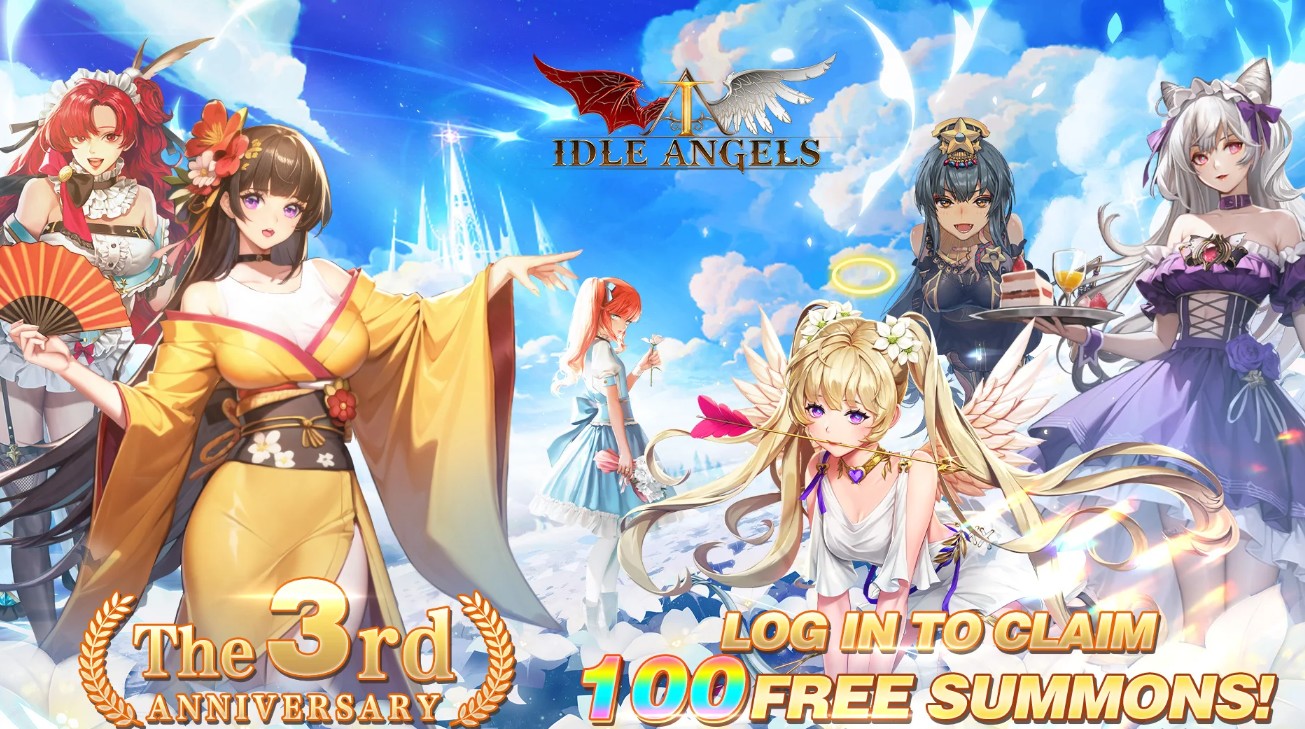 RAID: Shadow Legends
RAID: Shadow Legends invites players to assemble a team of mighty champions to save the realm from darkness. With over 500 collectible champions, each with unique abilities and traits, the game offers an extensive roster to satisfy every player's strategic preferences.
The RAID: Shadow Legends game boasts breathtaking graphics and stunningly detailed character designs, immersing players in a visually captivating world.
Engage in strategic turn-based battles, where your tactical decisions will determine the outcome of thrilling encounters.
In addition, RAID: Shadow Legends offers a rich and immersive storyline that unfolds through captivating campaigns and challenging dungeons. Venture into treacherous territories, uncover ancient artifacts, and conquer powerful bosses to secure your place among the legends.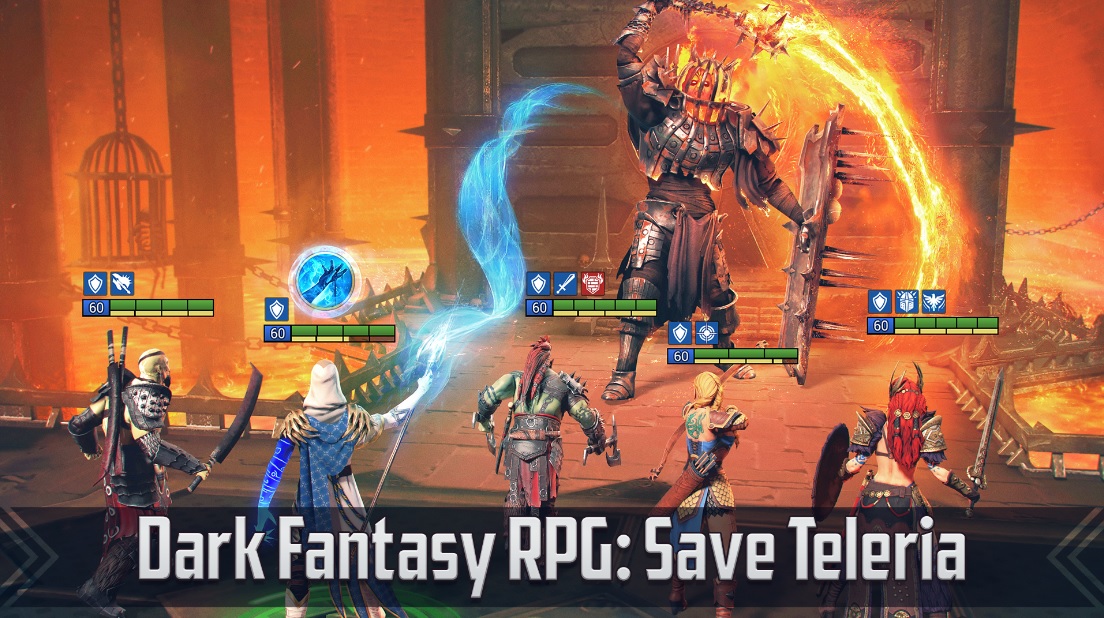 Taptap Heroes
It's an RPG that lets you become a part of a detailed fantasy world.
According to the plot of this game, the hell queen has taken a holy sword and is planning to use it to take over the world. That's why the creatures of all kinds are gathering together to stop her.
Your goal here is to collect various heroes and evolve them to stand against hell's forces. The game covers over 200 heroes of 6 fractions — knights, horde warriors, elves, spirits, and holy demigods that live in heaven itself.
Some heroes are more powerful than others, so it will be more difficult to unlock them. You may also join the guild and fight side by side with your mates on worldwide arenas.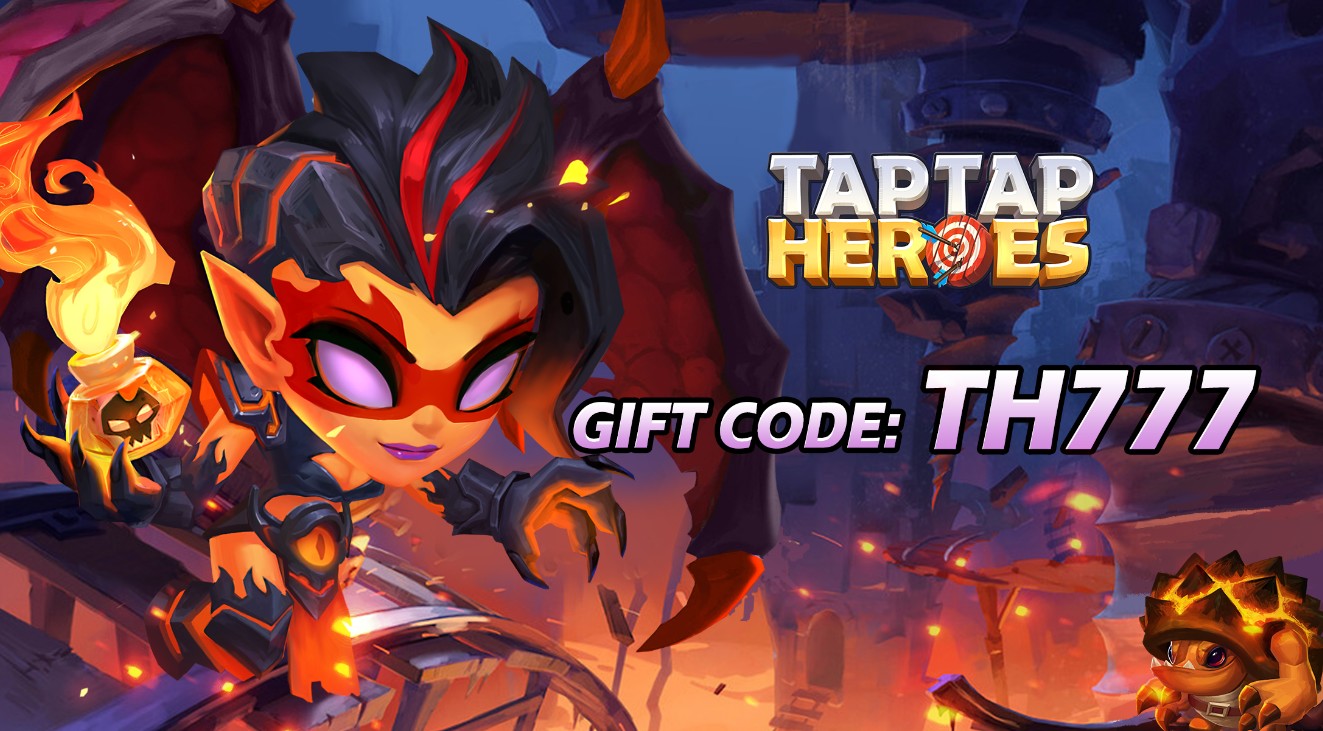 Shop Heroes
This game is a different breed — it's based on crafting, collecting, and trading items.
By the concept of this game, you'll get to become a tycoon in a medieval fantasy world. You start from a small crafting store that has all the chances to grow into a powerful empire.
Herewith, you won't be able to cope with making all the items y yourself — you'll need t recruit heroes and send them to missions to bring you resources. In other words, you'll also need to collect heroes and develop their powers to help with crafting.
You'll get to go through multiple quests filled with dragons fits, PvP battles, and more. Besides, the world around you is at war, so you'll need to invest in your City for it to become the greatest and the safest one.


Hearthstone
What name first comes to your mind when it comes to card collecting games? That's right — Hearthstone!
It's a classic deck-building game based on the WoW universe. Your goal here is to collect hero cards and evolve them to win in PvP and PvE fights. Needless to say, the game is filled with all your fave heroes like Illidan, Jaina, Uther, and more.
Not the cards will be available at the beginning and ill take lots of time to unlock them all. Besides, you may also collect spells and skills to power up the cards you already own.
As time goes, and you'll gather enough cards, you'll be able to rearrange your deck before each tournament. There are plenty of modes — from training to multiplayer RPG, so there's something for everyone.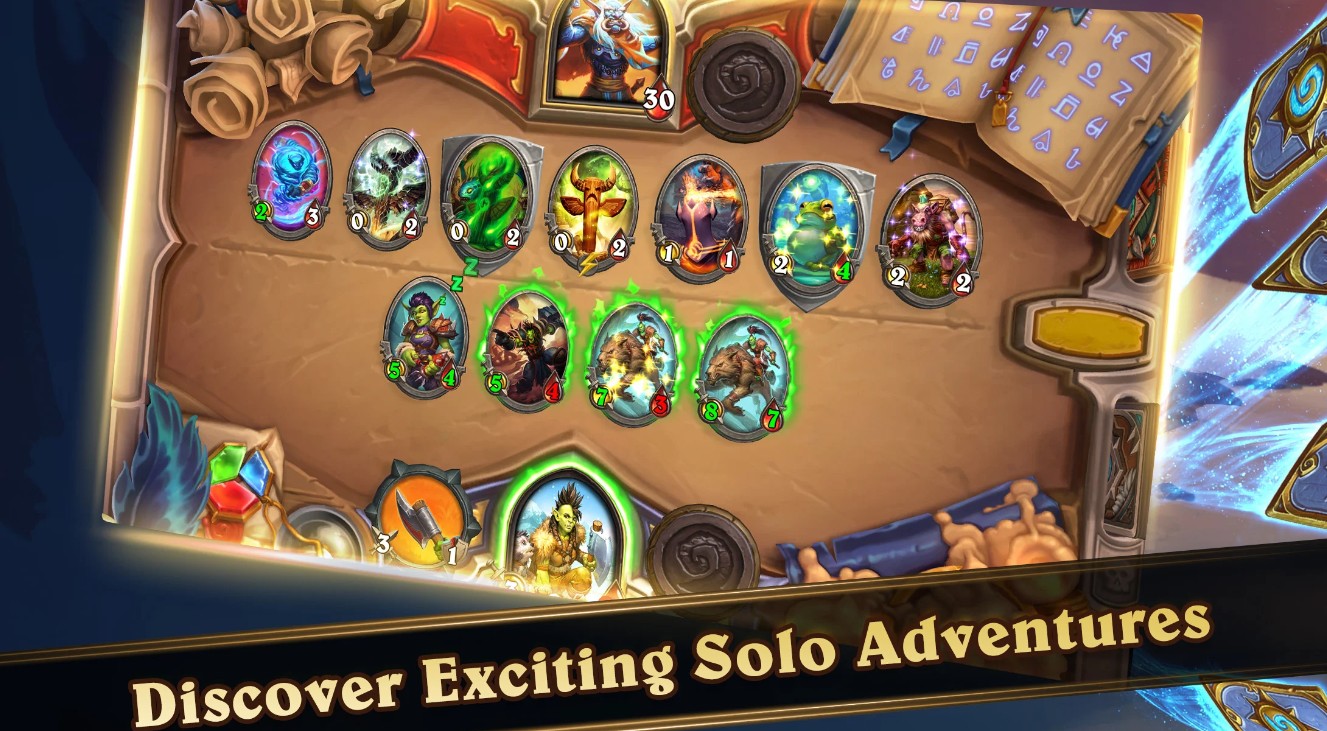 Spellstone
Here's another fantasy card battle game that will keep you busy for days.
This game lets you dive right into a hand-drawn fantasy world corrupted by dark magic. Your aim here is to solve the mystery of the dark Void and collect various cards.
This game is bundled with branching tales, and you'll get to gather the cards of three fractions. There are over 1K creatures cards you'll be able to collect — from heroes and animals to monsters and demons.
Plus, you'll need to upgrade all the cards and join their powers if needed. There are almost 100 lvls for now, and plenty of special events you may take part in.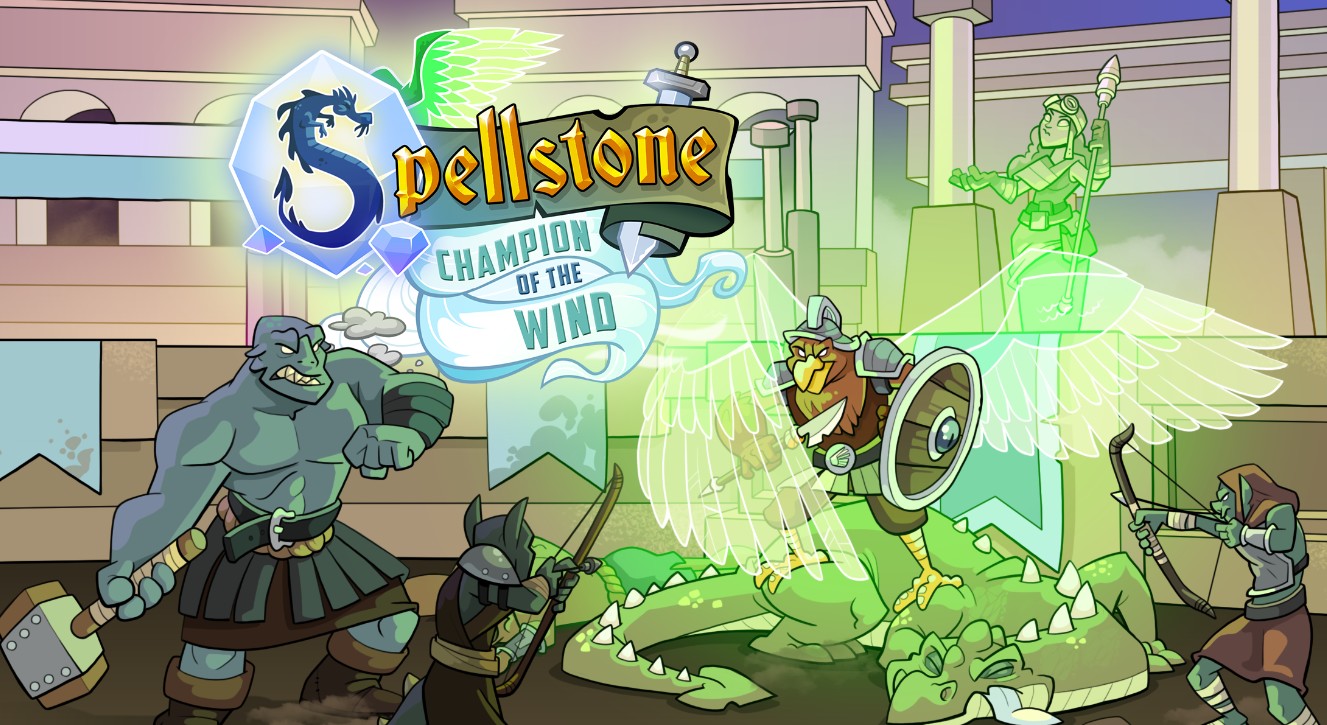 Shadowverse
It's a turn-based card game that lets you stand against millions of worldwide players.
The first thing to mention about this game is the design — it's drawn in a stunning anime style and takes place in a medieval fantasy world. Your aim here is to collect cards and boost up its powers to overcome all the opponents.
The game covers over 2K cars with 8 character classes. Herewith, each class has unique abilities and killer cards you need to consider while building a strategy.
Along with an MP fight, there's also a story mode with a solid plotline. Besides, the story is fully voiced, so it feels like you're a part of an HQ name series.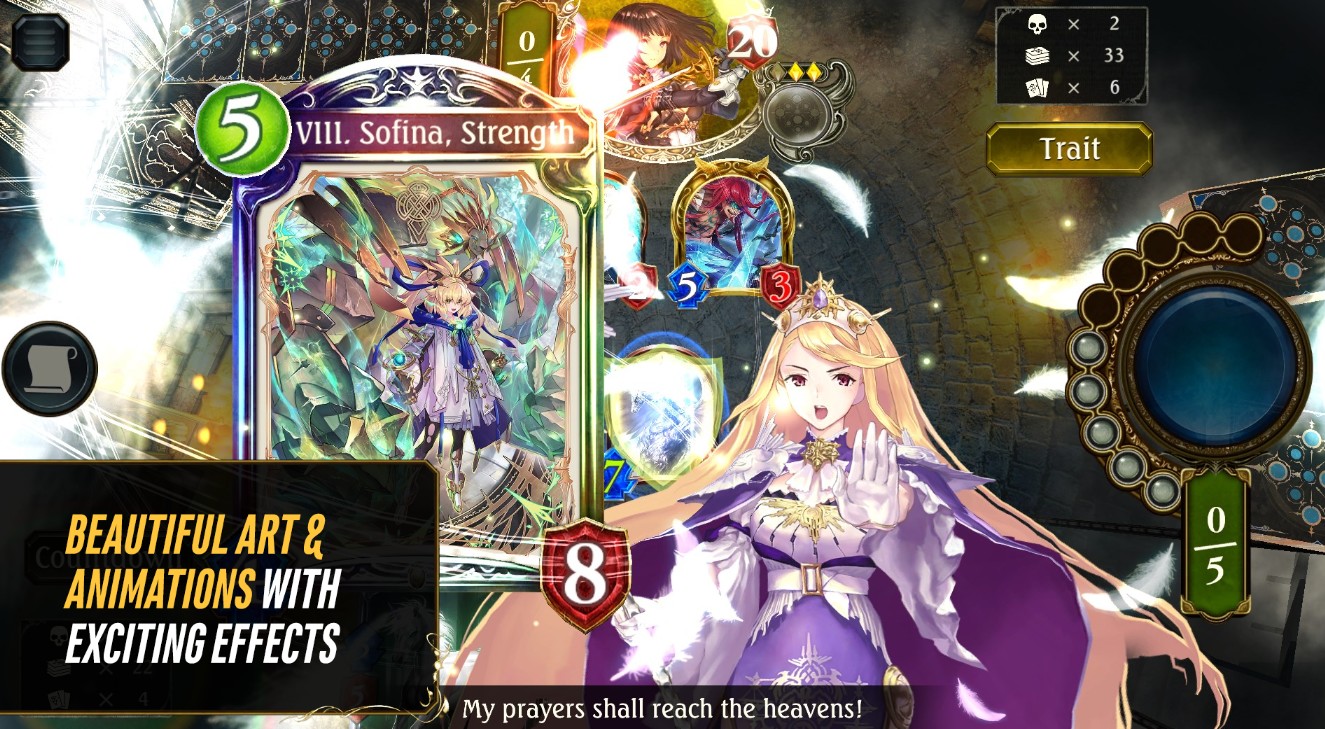 Slay the Spire
In case you're not a fan of PvP card battlers, this game is your cup of tea.
It's a single-plyer deck builder with a detailed plot that is worth trying. The mechanics are simple — you need to build your deck to complete all the challenges on your way.
To be more precise, you'll get to face plenty of deadly monsters, find powerful relicts and all of that is while climbing on top of a Spire. The game contains hundreds of cards with unique powers and fighting styles.
However, getting a card is not enough — you'll need to increase its power as well. To cope with that, make sure to collect all the treasure and relics on your way they may boost up your whole deck at once.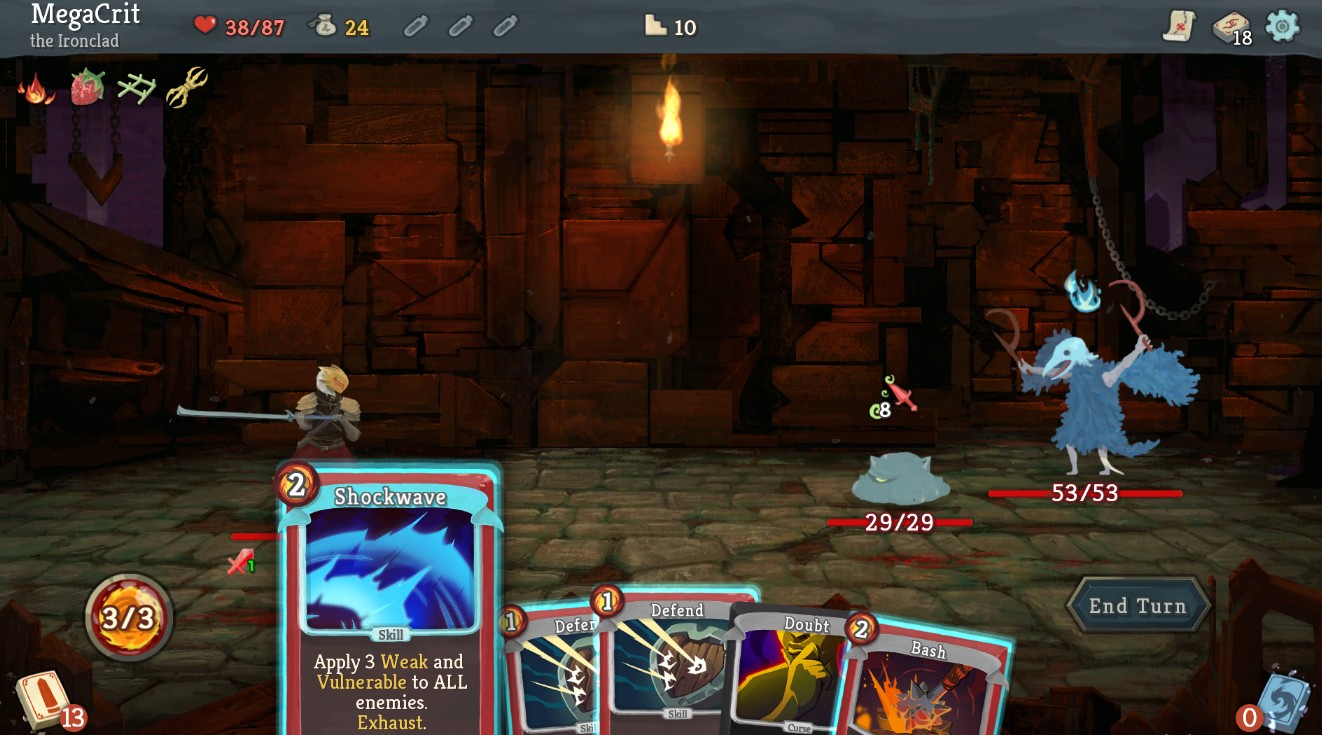 Idle Heroes
Idle Heroes is an online role-playing game that is played by over 40 million people all over the world.
Choose from over 200 characters with unique abilities. While you are out of the game your heroes will rejuvenate and get back on the fighting field with new energy.
You can also upgrade the characters you already have. Purchase ammunition for your players so that they are ready for the fight. Ask your friends to join and fight against bosses in multiplayer mode.
The graphics are really nice, which makes the game even more enjoyable!
The game is free for downloading, so do not wait and join millions of people who are already playing Idle Heroes!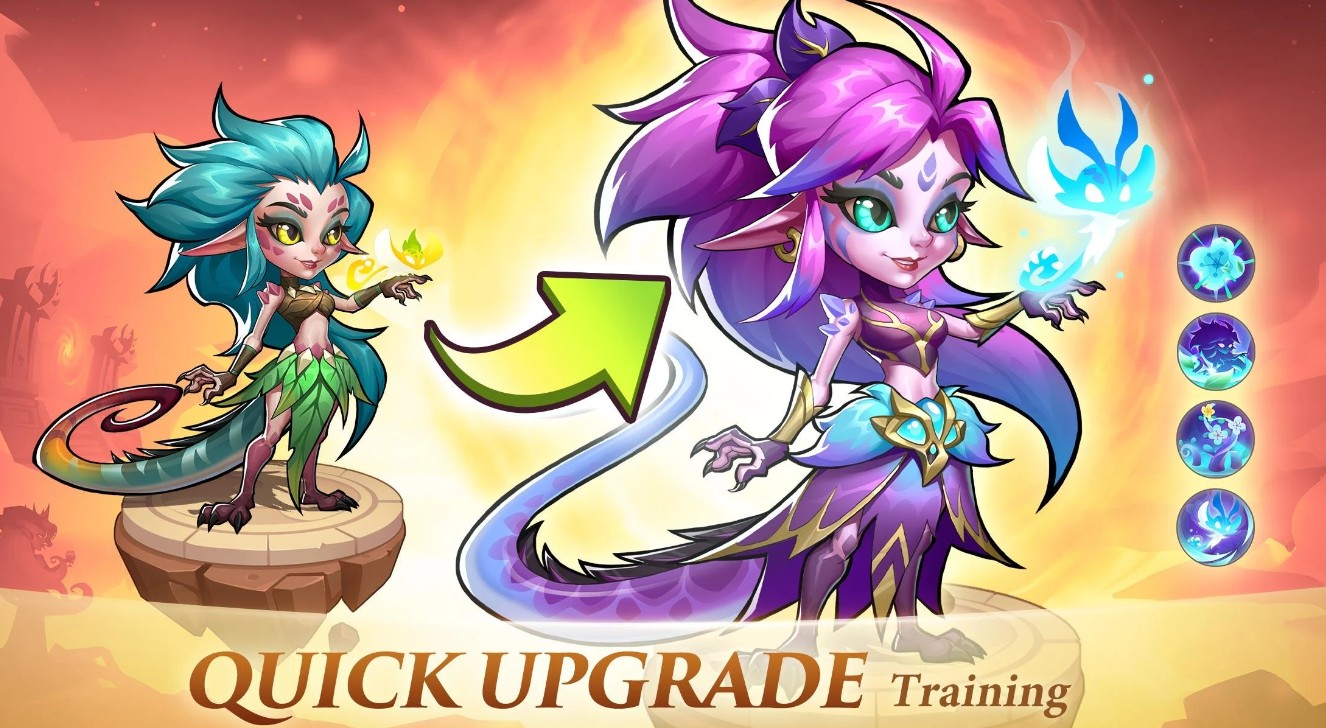 Magic: The Gathering Arena
Next, we have a strategic card collecting game that takes place in a dark fantasy world.
In the first place, this game is user-friendly and there's a special training mode in case it's your first time playing. Once you'll feel confident enough you may start participating in matches with random players.
Your aim here is to unlock all the cards and gather a powerful deck to overtake all the possible opponents. The game covers 15 unique decks that fully defy your playing style and come with unique abilities.
It takes time to get all the decks, but each one is incredibly interesting to explore. There are also daily challenges that will help you boost up your decks.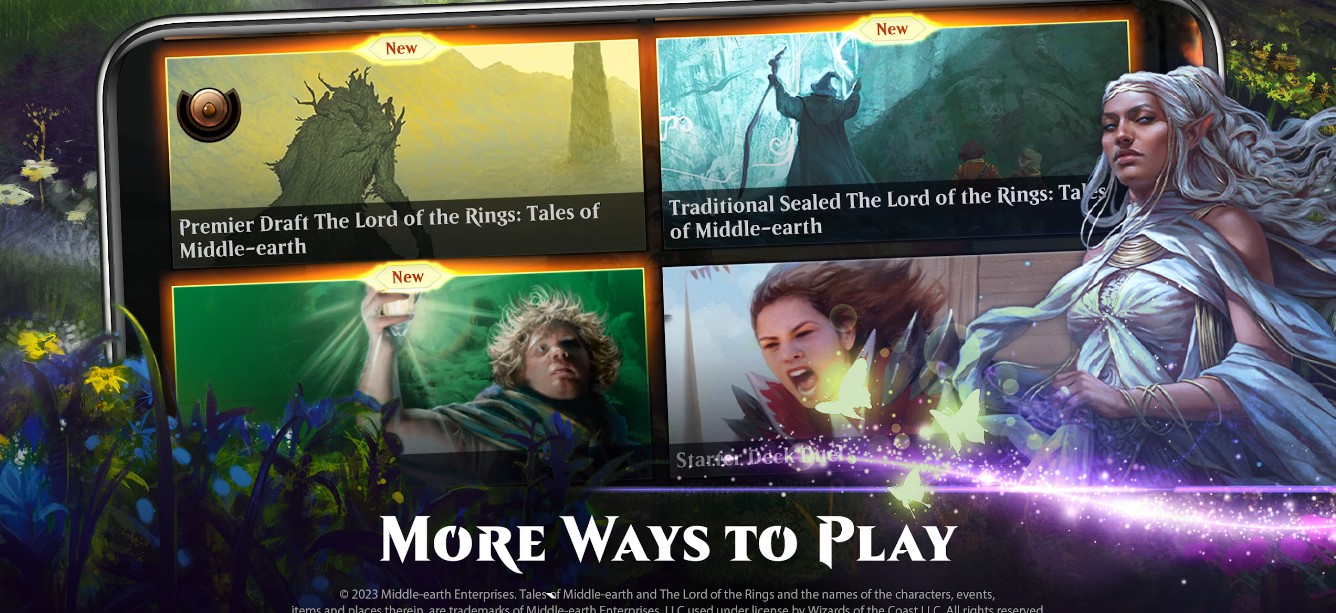 Nexomon
Moving on to creature collecting games — this one is fully dedicated to Nexomons.
Your goal here is simple — to assemble the most powerful team to participate in fights and save the world. Apart from the hero or card gathering games, this one is not about unlocking new creatures — you need to find and catch them first.
At this point, this game gives off Pokemon universe vibes. The thing is, you'll need to explore the map, find Nexomons, catch and train them. There are over 300 creature kinds for now and each one has unique powers.
Plus, there are 15 legendary Nexomons that are extremely hard to find. As the training goes, your creatures will change their forms into more powerful ones.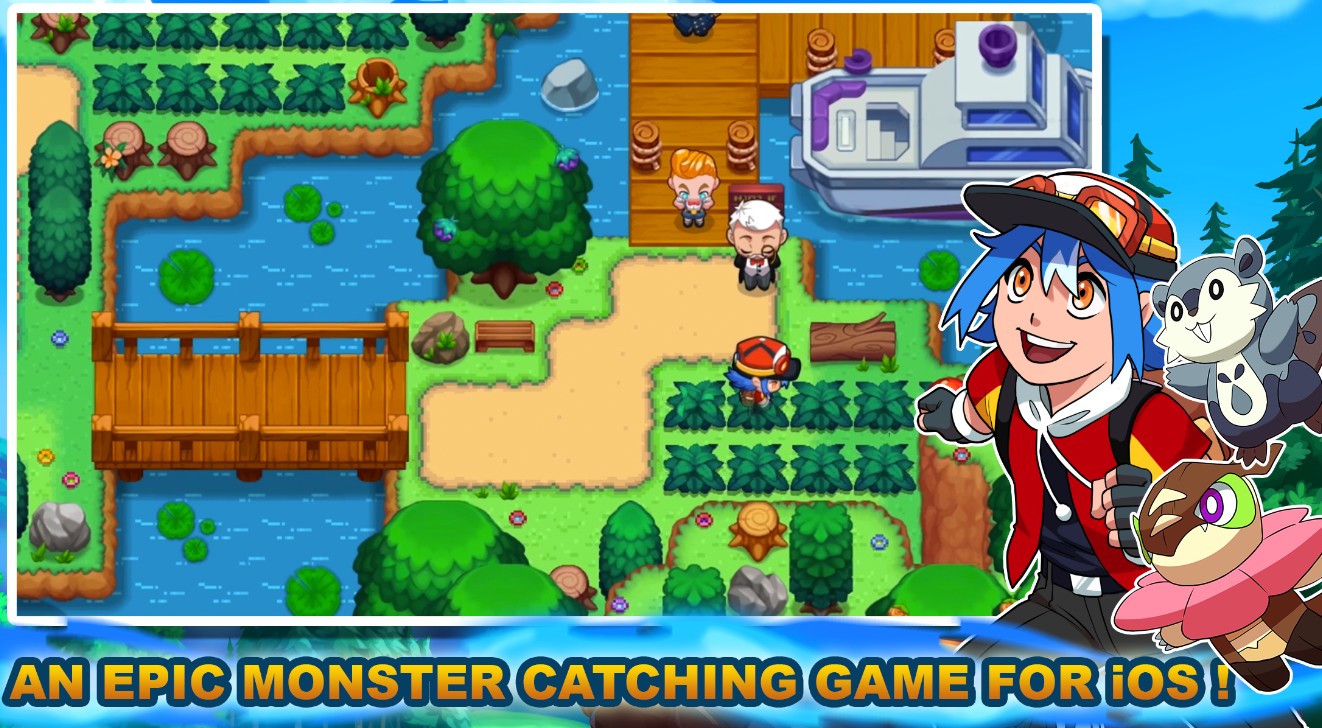 Monster Legends
In Monster Legends, players enter a vibrant world brimming with awe-inspiring monsters, each with its unique abilities and attributes. From fire-breathing dragons to magical unicorns, the range of monsters to discover and collect is vast.
As a Monster Master, you can build and customize your own monster paradise. You can construct habitats, enhance their environments, and provide nurturing care to your creatures, ensuring their growth and strength.
The game's stunning visuals and impressive sound effects further enhance the overall experience, transporting players into a world where mythical creatures come to life. The attention to detail in the monster designs and the vibrant landscapes make every interaction feel truly magical.
So, gather your team of monsters, unleash their power, and embark on an extraordinary journey in the world of Monster Legends!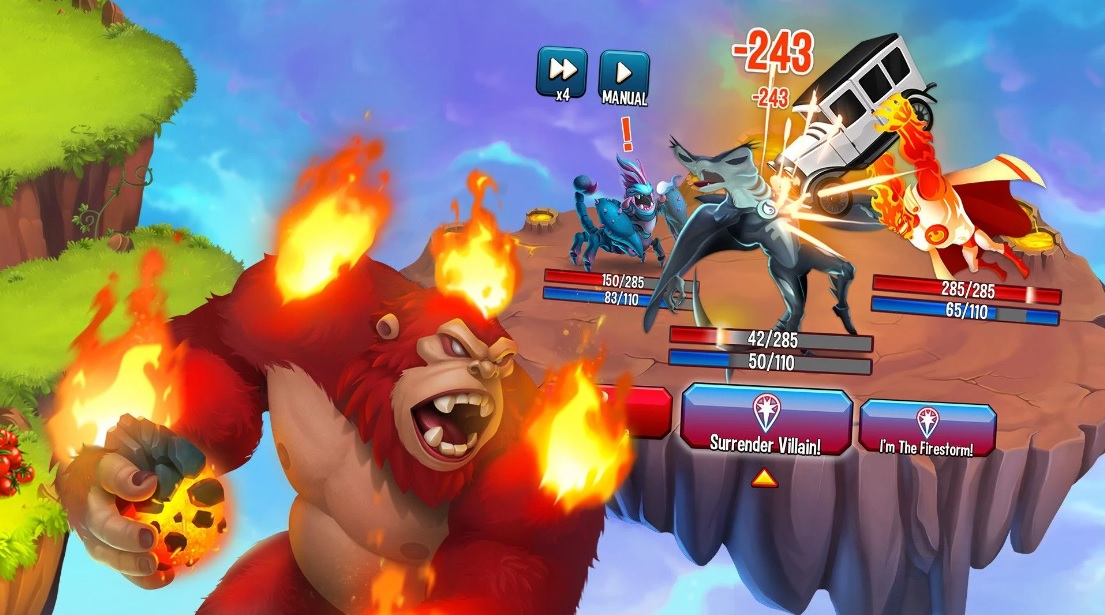 Check also: 15 Best Team Buidling Games for Android & iOS
Haypi Monster 3
Wanna experience what it's like to be an actual monster trainer? This game has you covered!
The game takes place in a mysterious land populated with a wide variety of monsters. Of course, not all monsters are bad — the good ones work with trainers and try to fight the evil ones.
Your goal here is to pick your first monster and go to explore the land to fight evil. As the game goes, you'll find more monsters to collect and train.
All the monsters evolve in new forms and can learn spells and tricksSmoothly speaking, the monsters here look a lot like Pokemons which is fun.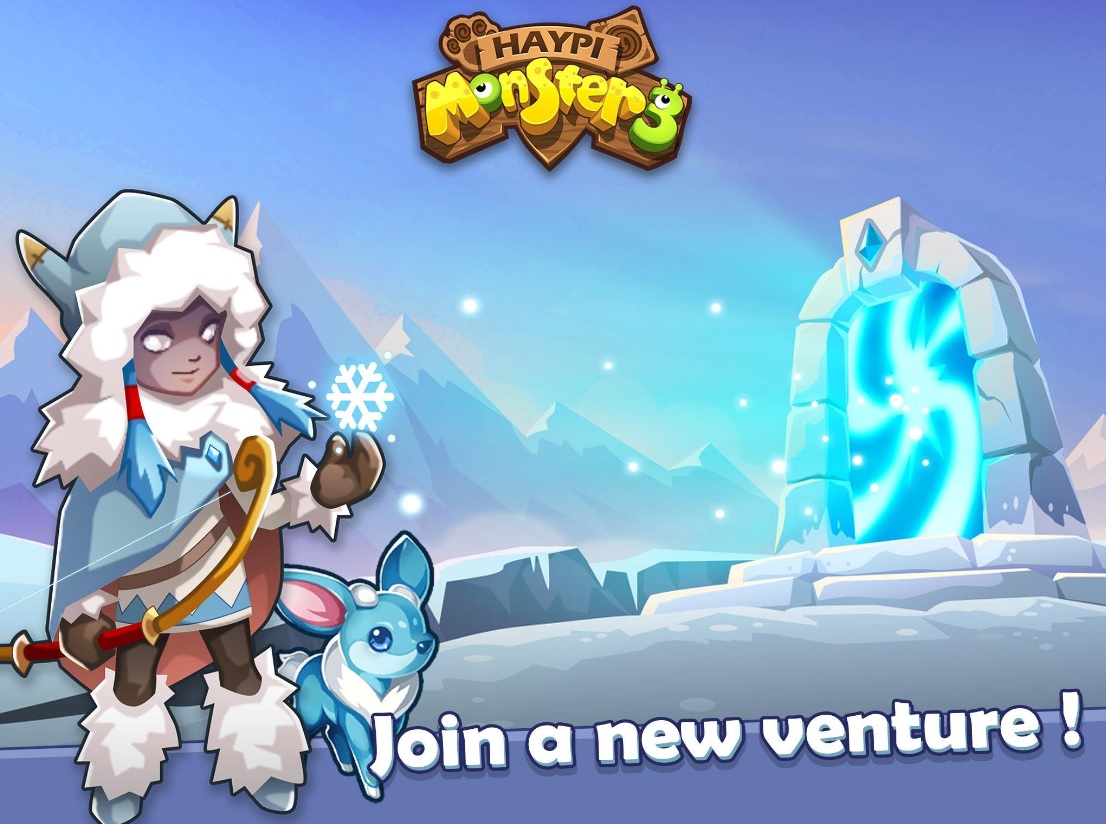 Gems of War – Match 3 RPG
Gems of War is not your regular puzzle game. It is an RPG puzzle!
The goal of the game is really simple, just switch the diamonds so that there are 3 or more diamonds of the same color in the same line.
What is unique about this game is that on both sides of the puzzle itself you will see different characters who got their own superpowers. Use them to help you solve the puzzle. When you earn coins from solving puzzles you can upgrade those characters or buy new ones.
As you level up you will unlock new kingdoms and challenges.
Make sure you play Gems of War every day to get gifts!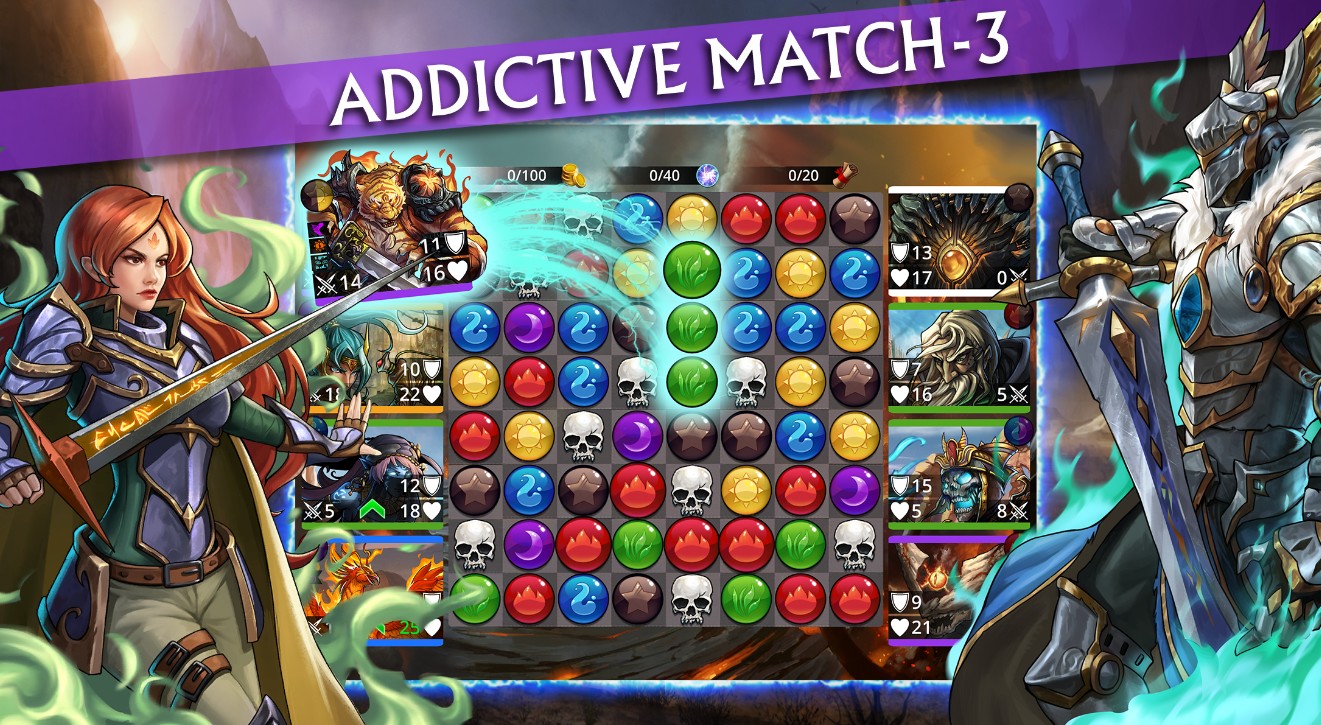 Guardian Tales
Guardian Tales invites players to joint the nostalgic journey filled with pixelated wonders. From powerful weapons and armor to adorable companions and hidden treasures, the game offers a plethora of items to add to your ever-growing collection.
The game keeps players engaged for hours on end. Prepare to engage in thrilling real-time combat, where your reflexes and strategy will be put to the test.
Guardian Tales also offers a captivating storyline that unfolds through engaging quests and interactive dialogues. Explore beautifully designed dungeons, solve intricate puzzles, and uncover the secrets of the realm.
On this epic adventure, become a guardian of the realm, and prepare to be enchanted by the wonders of Guardian Tales.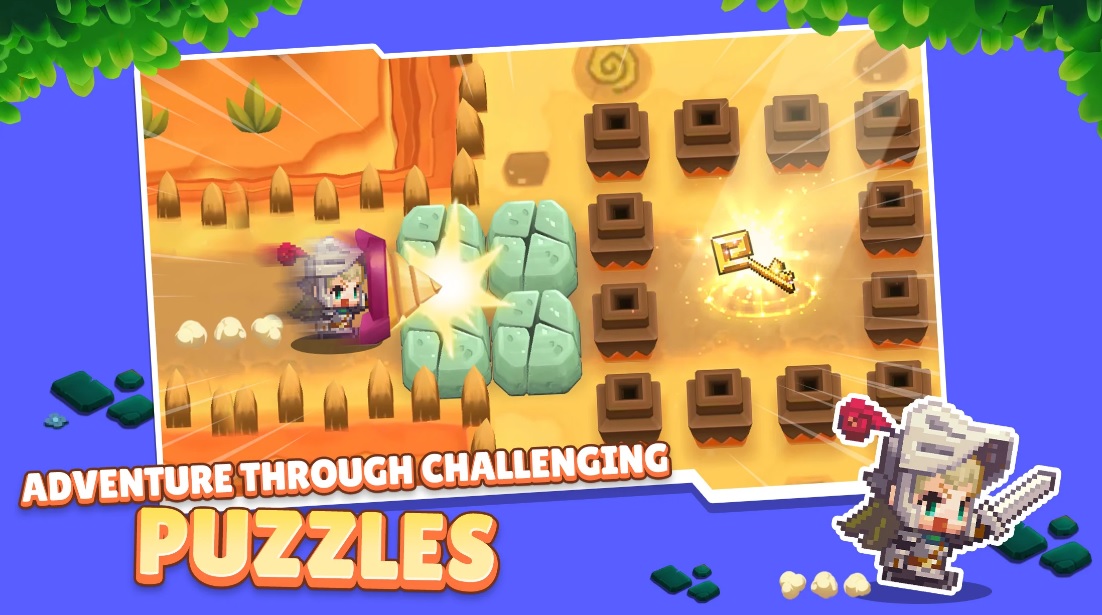 DragonVale
If you're a dragon fan — you'll enjoy this game for sure.
Apart from its sister games, this one is not about tournaments and fights. This game is based on the thought that dragons are not fierce beasts — they are actually making the cutest pets.
For now, the game covers over 500 mythical dragons for you to hatch and raise. You may even mix different dragon breeds to get unique ones. Beyond that, you'll need to take care of your dragons by feeding them, training, and decorating their inhabitants.
After a while, you'll end up with a full-on dragon city under command. You may even share dragon eggs with mates in an MP mode if needed.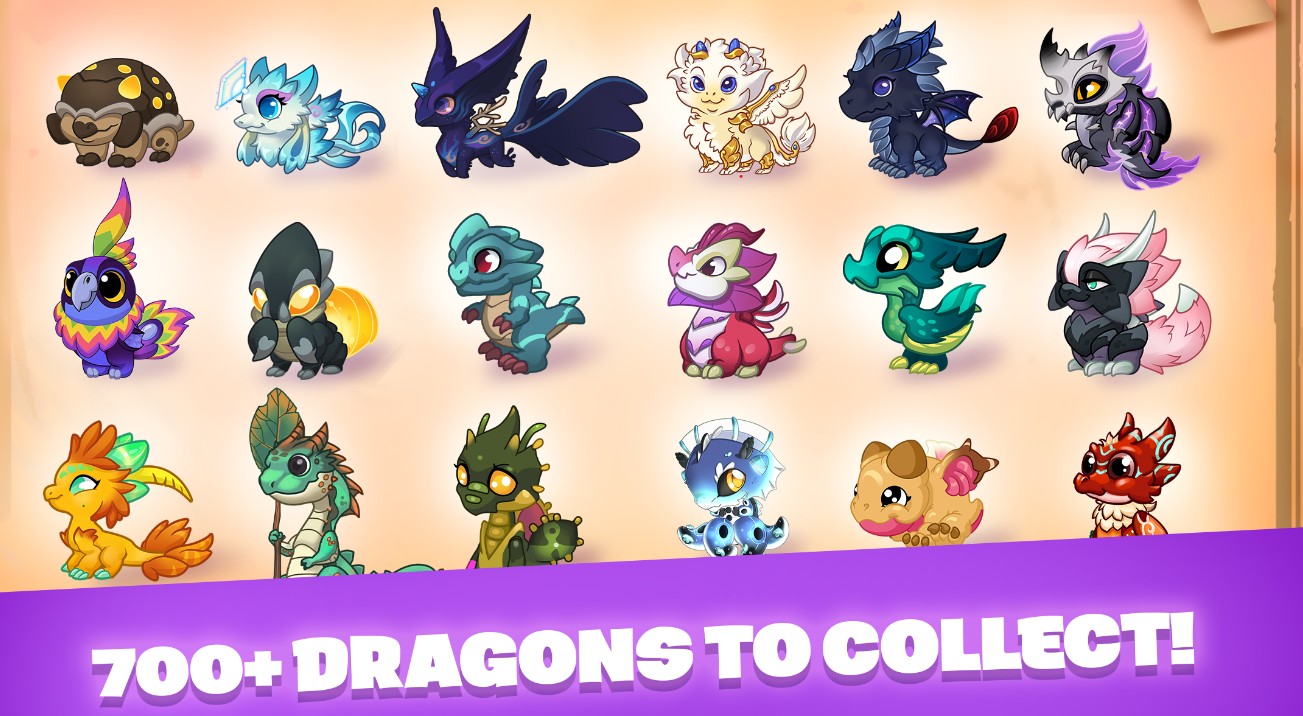 Wonder Merge
This game is more on a girly side — it's a cute world of wonders filled with magic creatures you'll get to assemble.
According to the plot, a magical land that thrives for centuries is corrupted now. The grass and the trees turned grey and magical creatures can't live there now.
Your goal here is to bring life to that place and take over an evil curse. To cope with that, you'll need to collect eggs, help the creates grow, and mix them to get new breeds.
More to that, each creature you hatch will grow and evolve into a new form. You may also collect magical treasures that will help boost the power of creatures and all that.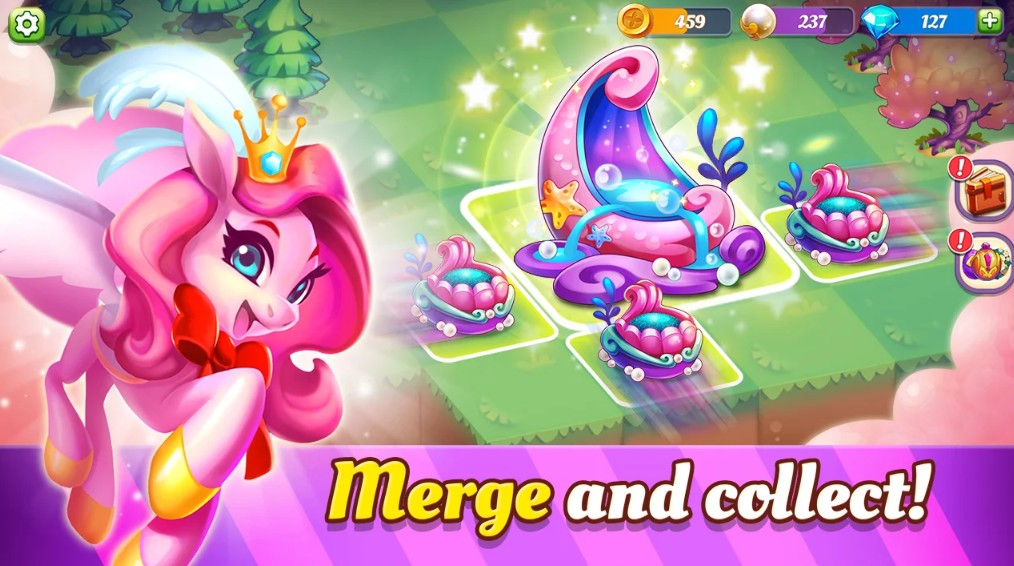 Dragon City Mobile
Another game for dragon lovers — this time you'll get to raise and breed these fire-breathing creatures.
The name of this game gives you an idea of its main aim — it's to collect enough dragons and build a safe city for them. Moreover, you may populate multiple floating islands, bundle them with farms, lakes, and other things that make dragons happy.
The game covers over 1K dragons, and you may mix them into whole new breeds by your will. Besides, new breeds come up almost every week, so you'll never run out of new dragons.
You will also need to train and evolve your dragons to take part in PvP battles against other users. You may also join alliances and cooperate with other dragon masters.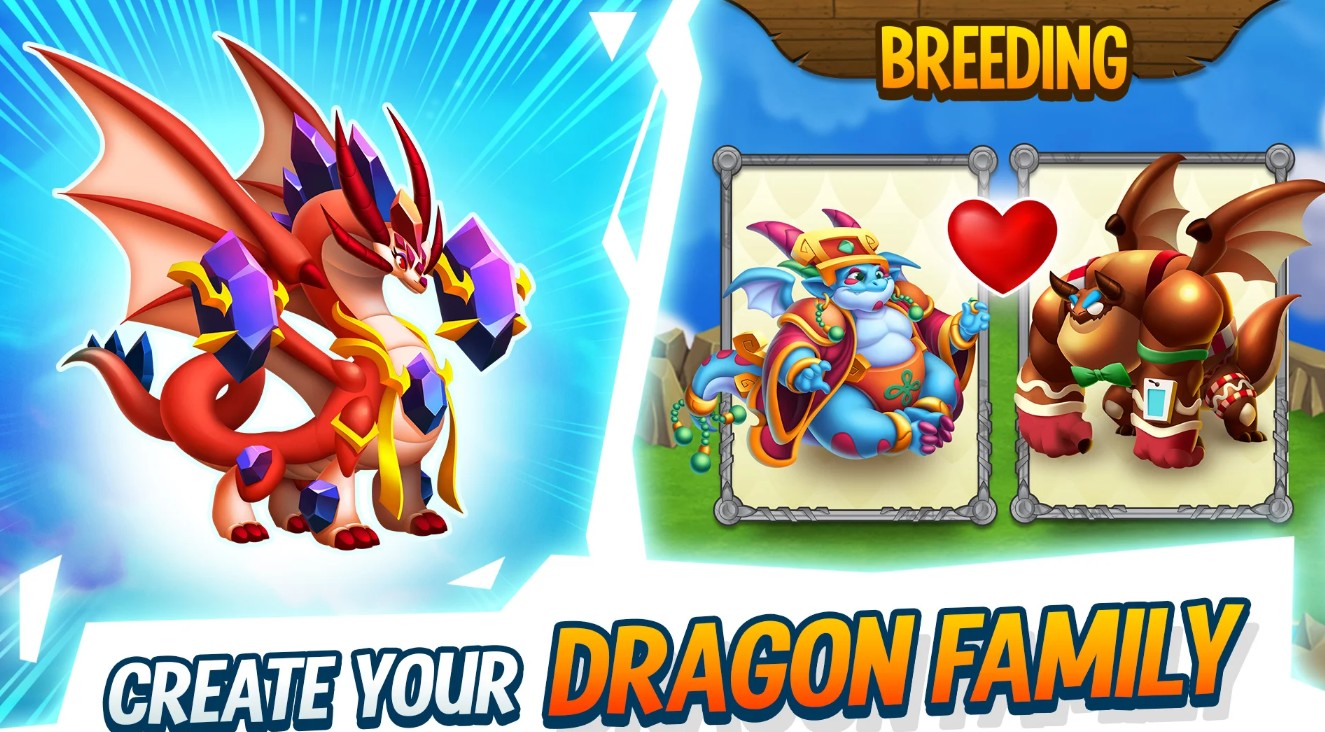 Animal Crossing
Does this game even need an introduction? Probably no, but let's do it anyway.
Your goal here is to design a camp your dreams of — fill it up with cute furniture, tents, fireplaces, and more. Make sure to organize recreation areas for concerts, guitar players, and all that.
OVeralls, you'll get to collect over 1K furniture pieces and 300 clothing ones. Then, you'll need to populate it with cute animals that needed t to be collected as well. There are some in-app purchases, but you can get the majority of items for free with time.
At first, you'll only be able to access a couple of animals, but there are over 100 you'll get to unlock. Herewith, each animal comes with individual needs you need to consider while playing.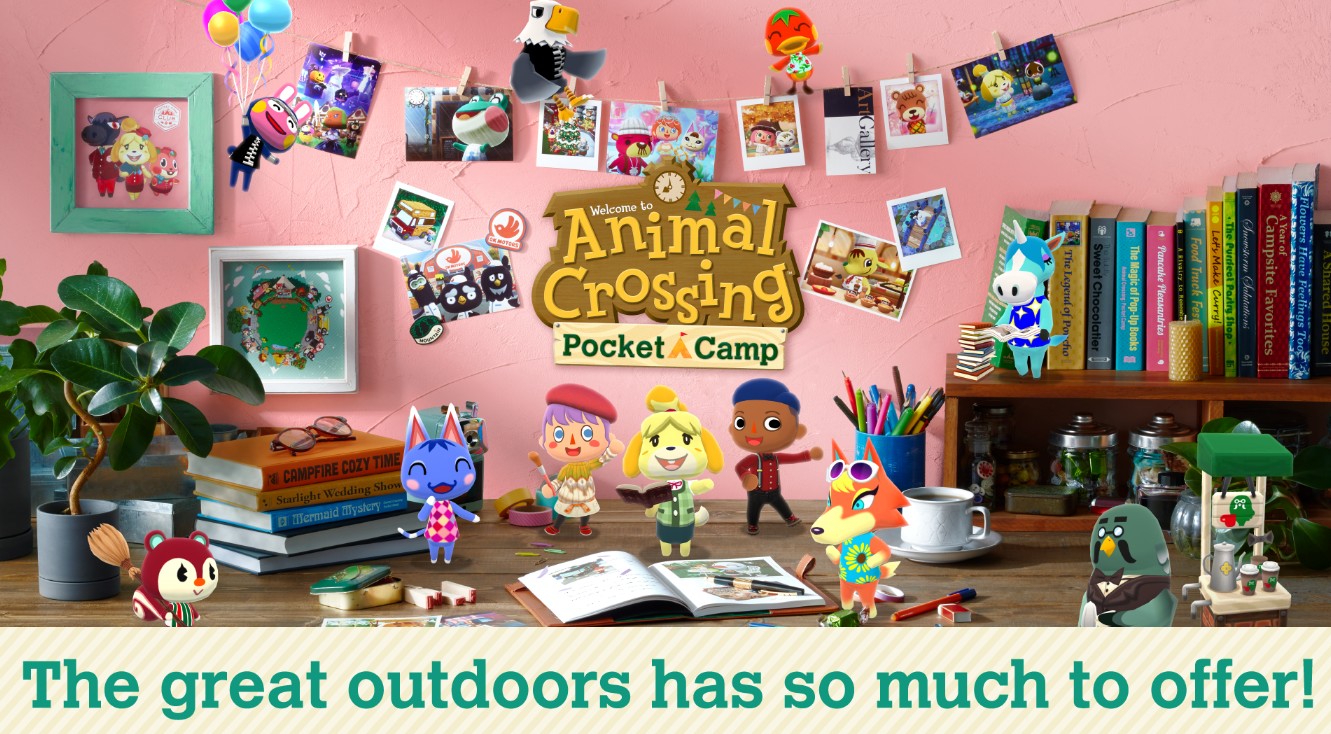 ARK: Survival Evolved
Dragons are great, but what about dinosaurs? If you're a fan of Jurassic World and realistic graphics — this game is your cup of tea.
In comparison with the majority of its sister games with cartoon graphics — this one is next level. The game covers over 80 dinosaurs and other Jurassic creatures for you to catch and tame and all of them look like they came right off the movie.
As you might've guessed, the world of dinos is not quite friendly to humans, so this game is about survival as well. Plus, your character is stuck on the island with no weapons, so you'll need to think quickly and find some.
However, this game is not about killing dinosaurs — you just need to find the right approach to them. You may also team up with other users and build survival colonies.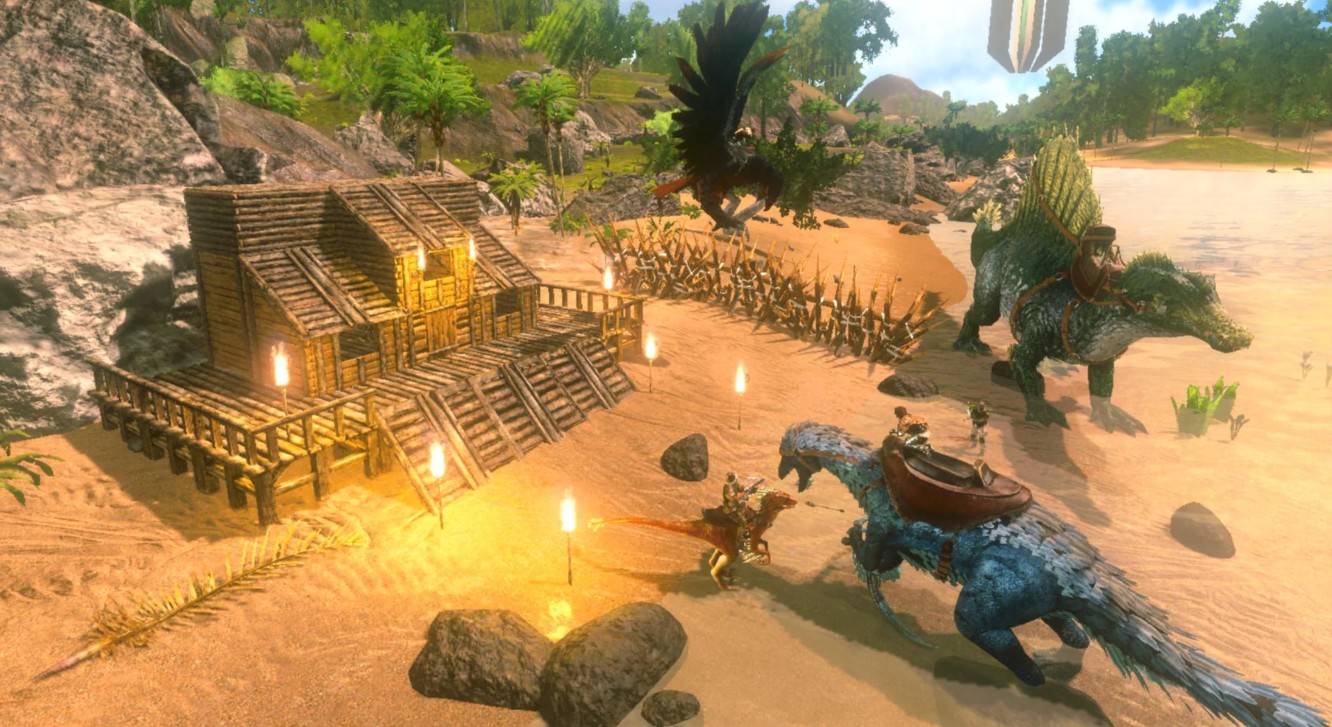 Pocket Frogs
Not a fan of action-packed games? Then stick to this one!
Fair to say, this whole game is made to help you relax and get away from routine problems. Your goal here is to collect and breed cute little frogs and watch over them.
You may also trade the frogs to get new breeds and inhabitance items. The new items and frogs come out daily, so you'll never run out of new material l — there are over 35K breeds already.
Plus, you'll get to unlock various locations — land, water, and so on. The game also has an MP mode, so you can go and watch your pal's inhabitance and frog collections.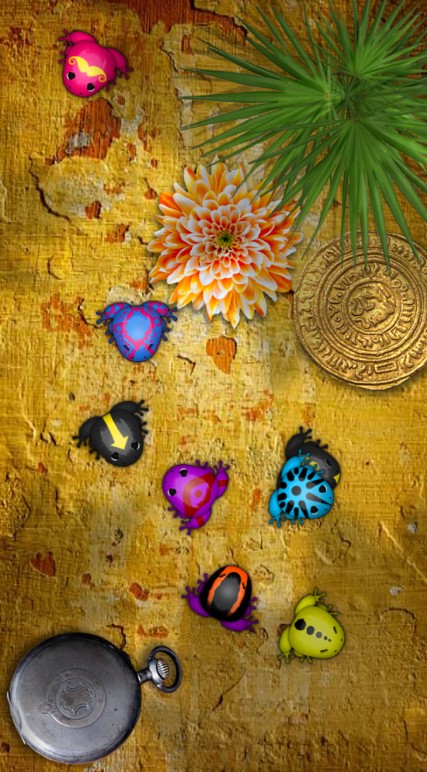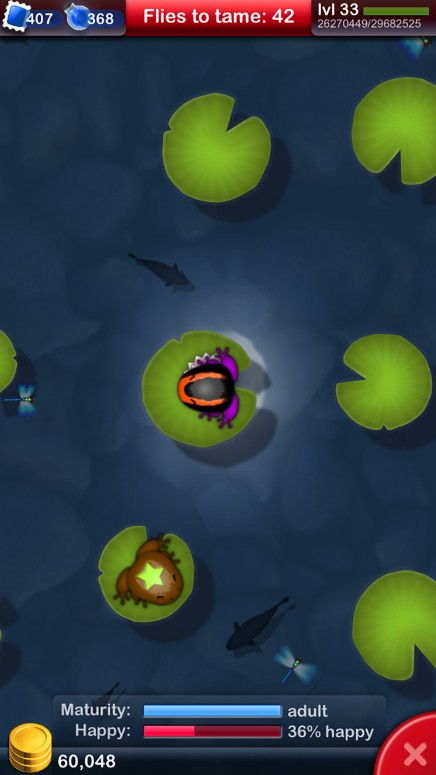 Neko Atsume
According to its name, this game will be a holy grail for all cat lovers.
It's a minimalistic kitty collector that is incredibly easy to play — just place the snacks in our yard and wait for the cats to come. The game covers over 40 kinds of kittens of different colors and shapes.
However, it's not enough for them to just visit your place — you need to make them stay. To cope with that, you'll need to get new treats and toys for them to play with.
There are also special rare cats that require particular items to attract. In case you're afraid to lose count of cats — you can take pics of them and place them into your cat album.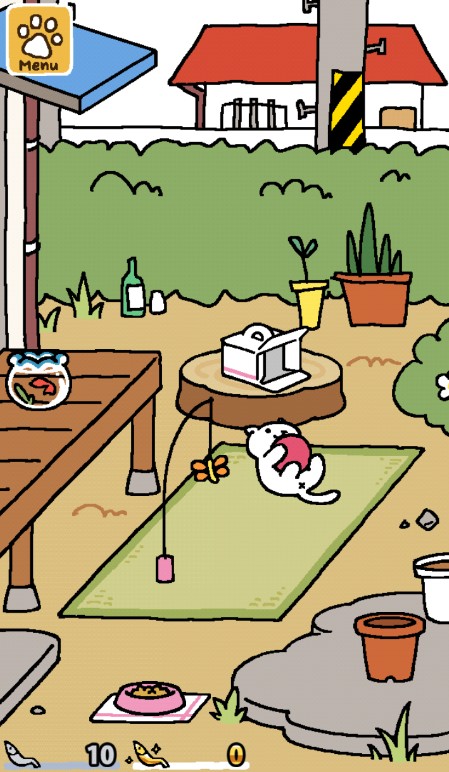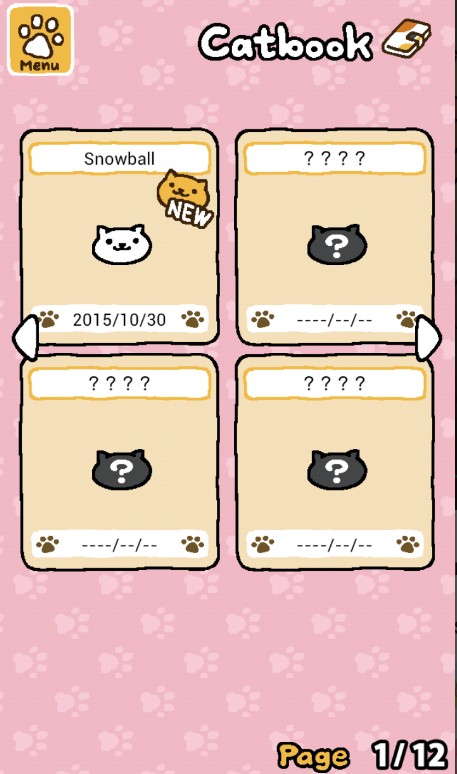 Zen Koi
It's another relaxing game that lets you breed Koi fish.
This whole game is practically a stylish interactive mediation that lets you collect and breed beautiful Japanese fish. The game has smooth intuitive gameplay as you don't need to do much here — just gather new fishes and watch over their inhabitants.
For now, there are already hundreds of Koi types and more are yet to come. Some Kois are extremely rare and hard to find, but it makes them more wanted, right?
You may also breed different kinds of fishes to get ones with unique patterns. The fish won't just appear in your pound fully grown — you'll need to raise them from tiny ones.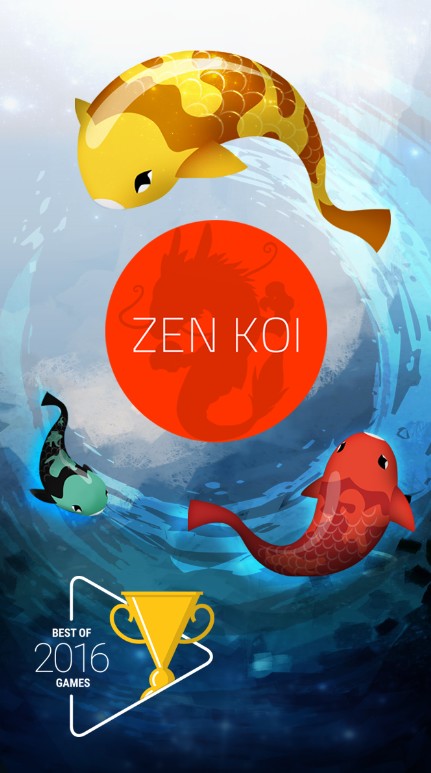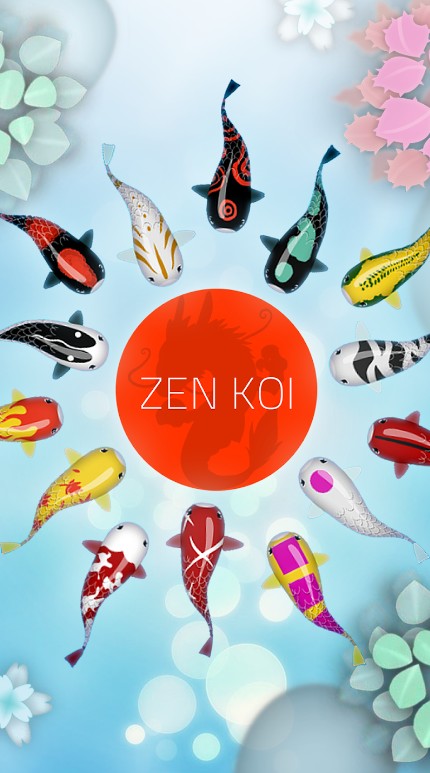 Cats are Cute
And here, we have the most minimalistic game on the list.
The entire concept of this game is built around looking after a cat town and collecting all the breeds. Of course, you need t build this town first — fill it up with houses, resting areas, toys, cat cafes, and more.
When you'll pet or feed the cat you'll get hearts that can be exchanged for food and other useful items. For instance, you may buy fish or other treats to attract new cats.
As the game goes, you'll start finding more and more cute cats. Apart from the color and pattern, each cat has unique characteristics and skills that may require special equipment.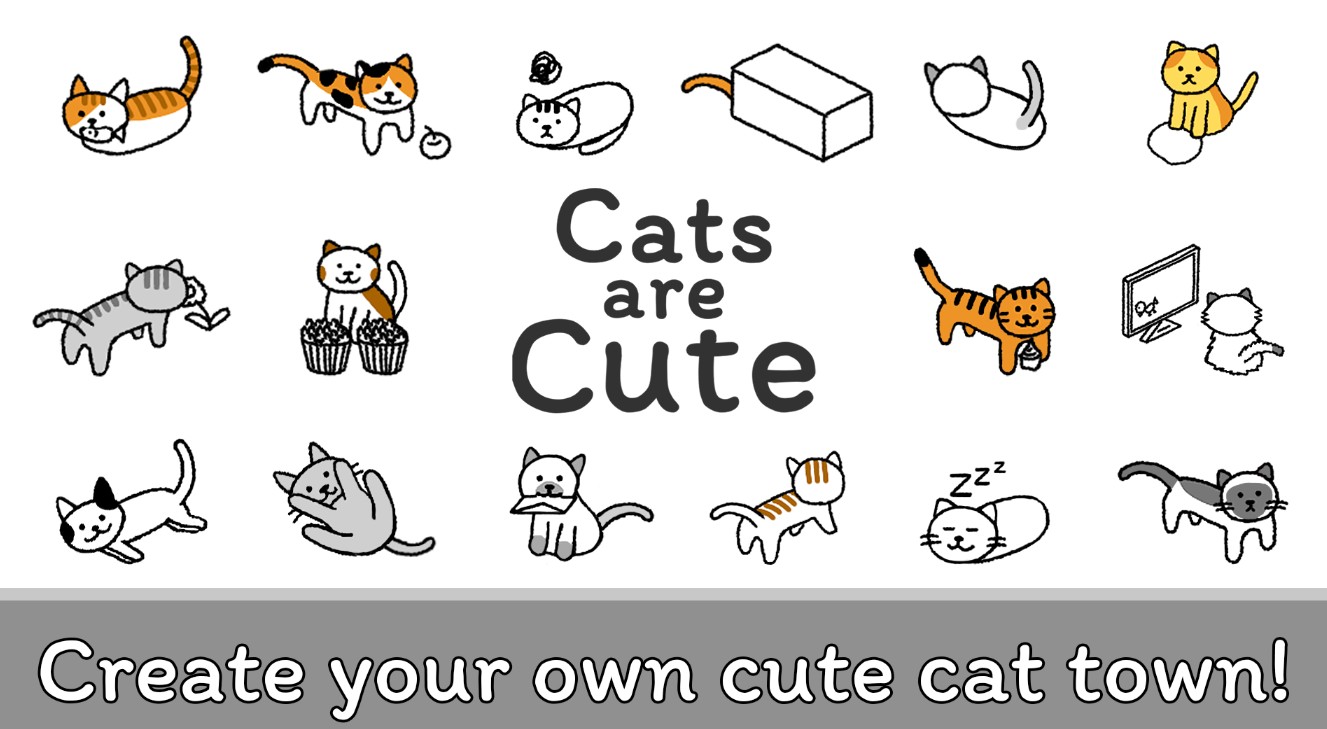 You may also check: 11 Free Breeding Games for Android & iOS
Clawbert
Clawbert invites players to unleash their inner collector as they embark on a quest to capture an array of charming and cuddly prizes. From cute plush toys and vibrant trinkets to rare and elusive items, the game offers a vast selection of prizes to collect and cherish.
The game's intuitive controls allow players of all ages to enjoy the excitement of the claw machine experience.
Clawbert's charming graphics and delightful sound effects further enhance the overall experience, creating a captivating atmosphere that draws players into its whimsical world.
In summary, Clawbert provides a delightful and addictive experience for players of all ages. With its charming visuals, intuitive controls, and an extensive array of prizes to collect, the game offers hours of joy and entertainment.